Laundry at Disney's Polynesian Resort
Are you thinking about doing a little laundry during your stay at Disney's Polynesian Resort? I don't blame you. I would take every opportunity I could to spend more time at this tropical resort too.
In all seriousness, sometimes the need arises to do a little laundry on vacation. Perhaps you don't want to pack as much or be overwhelmed with dirty laundry when you get home. Or maybe you got caught in a downpour and don't want your clothes to get moldy.
There are a variety of reasons you might need to locate the laundry facilities at Disney's Polynesian during your vacation. And the setup at the Poly is a little different from the other resorts.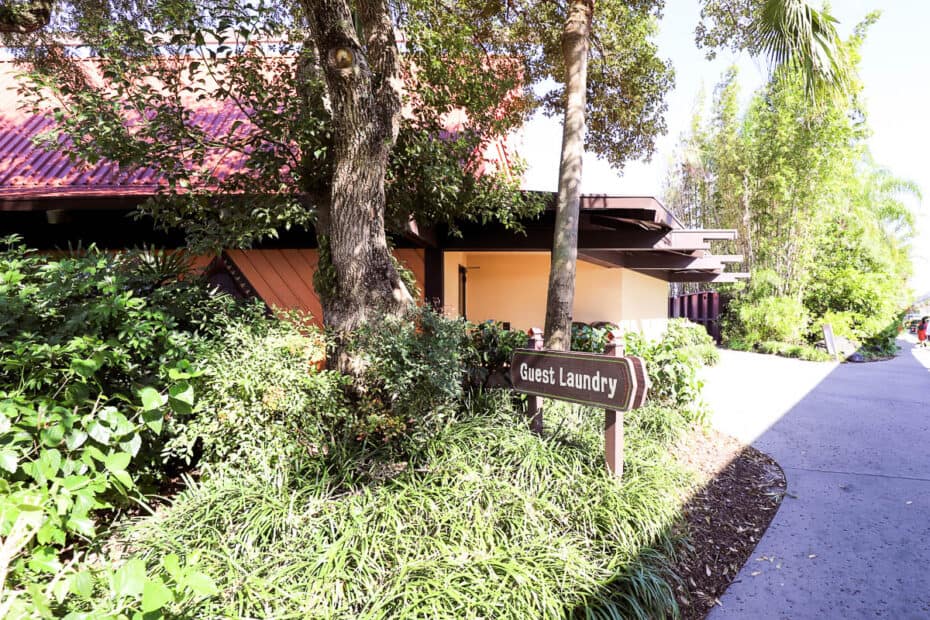 Disney's Polynesian has one large, centrally located laundry room for guests. It's located toward the front of the resort on the walkway between the Great Ceremonial House and the bus stop.
It will be on your left past Lilo's Playhouse (the back of it). Lilo's Playhouse was the former childcare service center at the Polynesian. Guests used to rave about how much their children loved it. However, it hasn't been open in some time.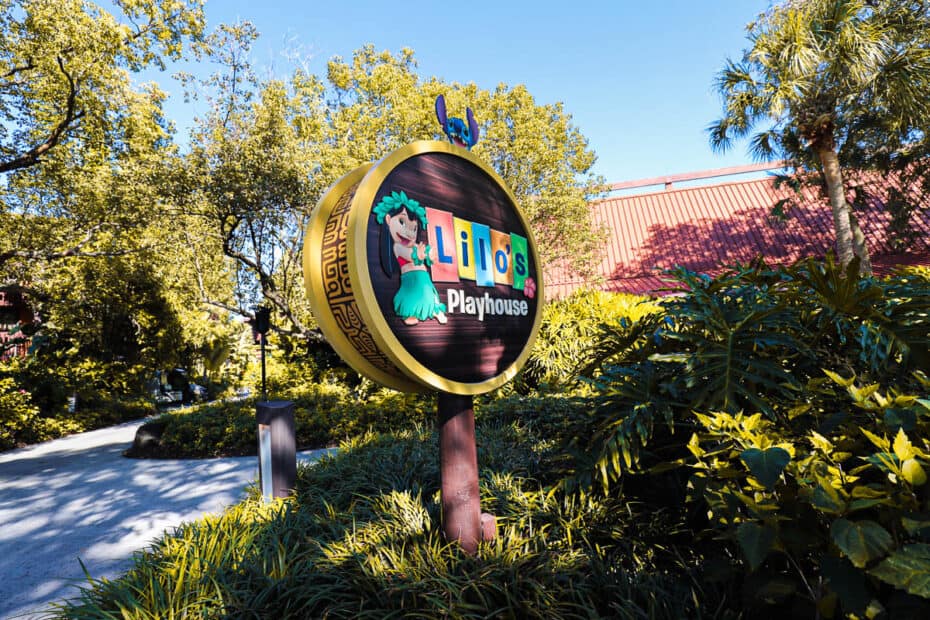 Anyway, the monorail beam runs alongside the walkway to the laundry room. And there are several signs indicating the location. It's hard to miss.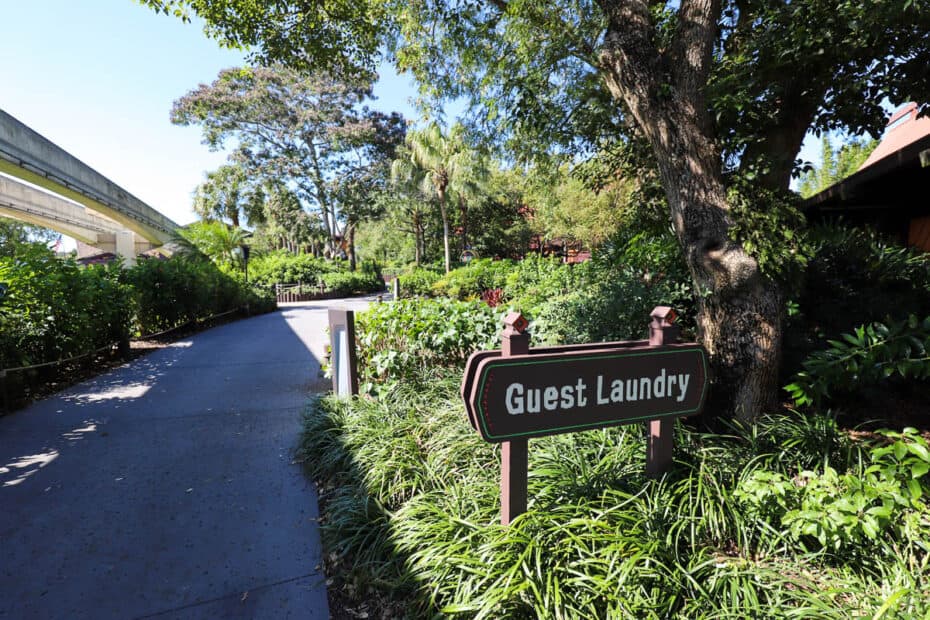 The entrance has a magic band scanner at the door. So you should be able to access the laundry room 24/7.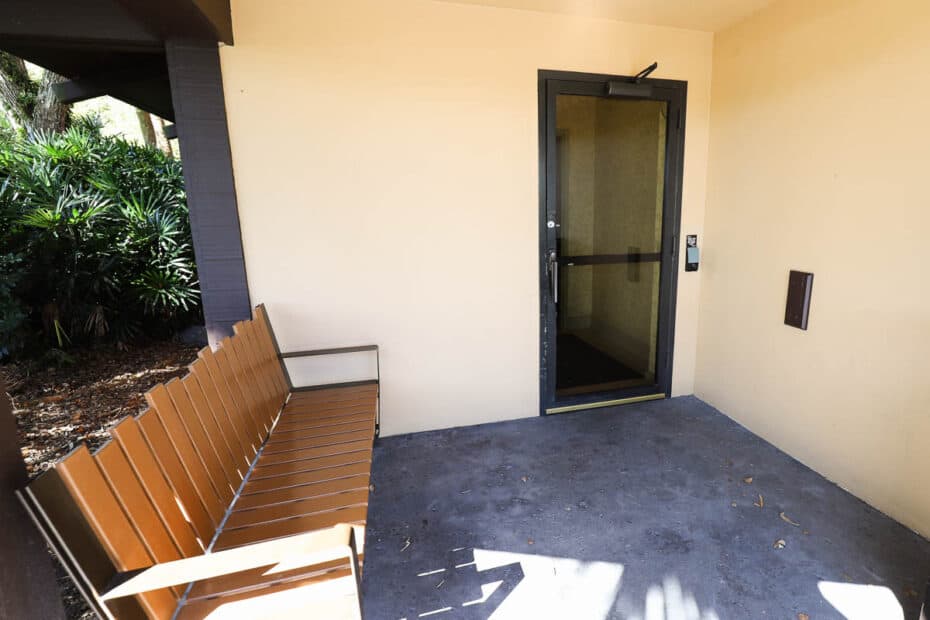 Inside, there's a waiting room with a soda machine.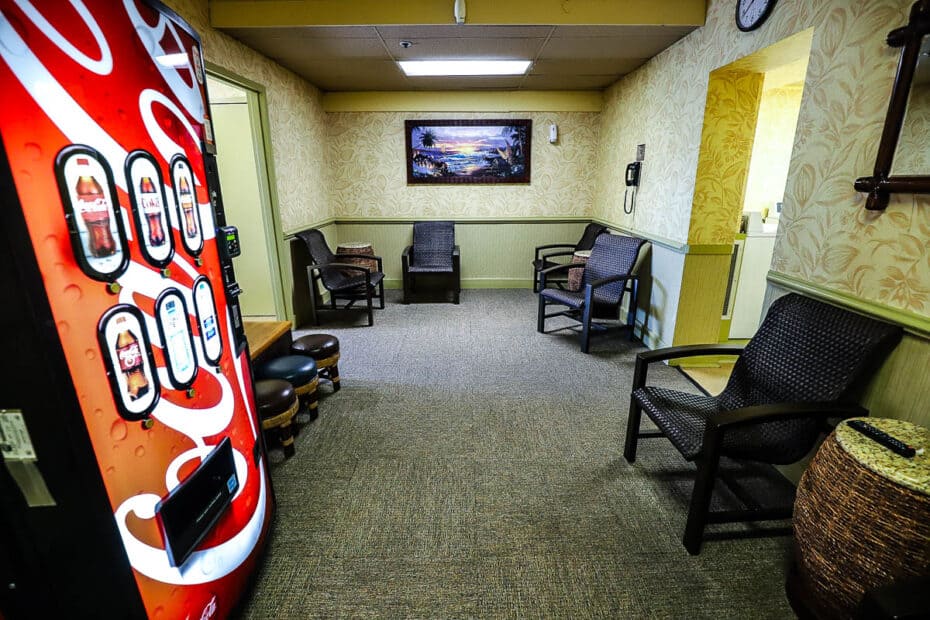 There's even a small table with chairs for children. You could sit here and watch television while you wait. However, most guests will leave their laundry and set the alarm on their phones to come back.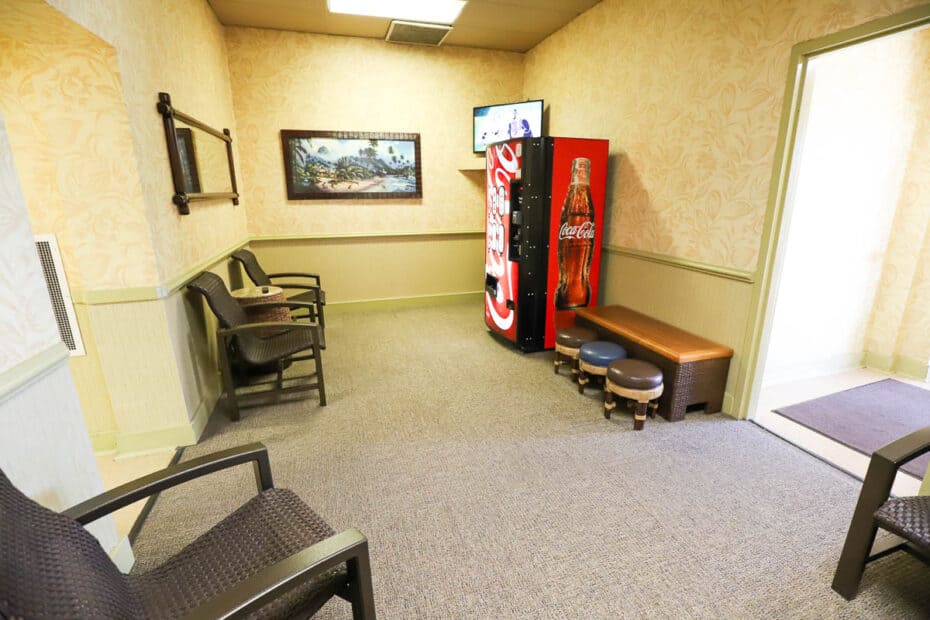 There are instructions provided on how to use the laundry machines. Then, you'll load the machine and get everything ready before processing your payment.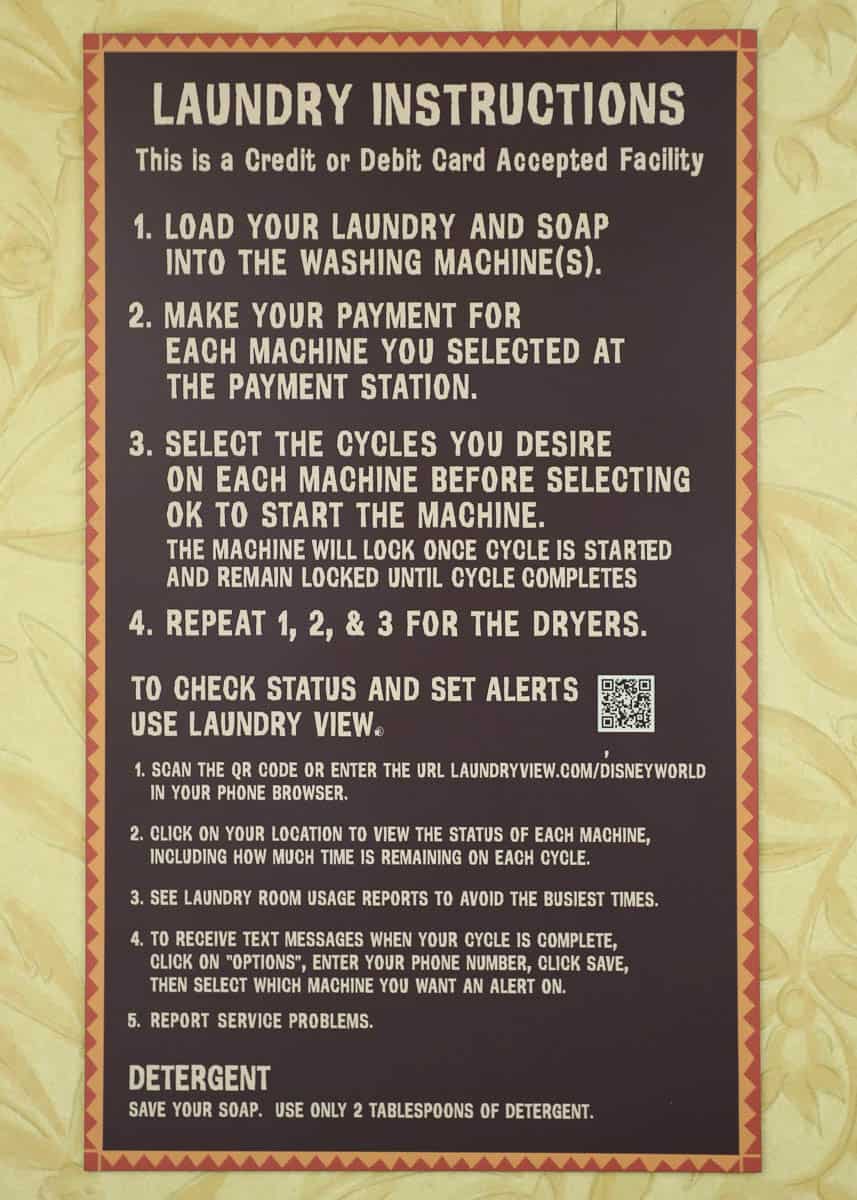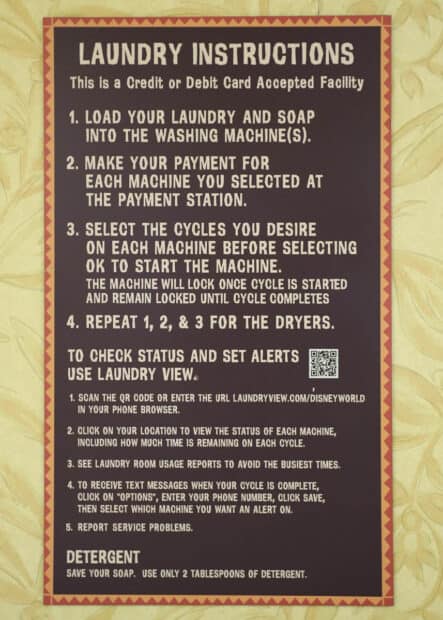 This machine on the wall will take your payment. Then you'll tell it which machines you selected.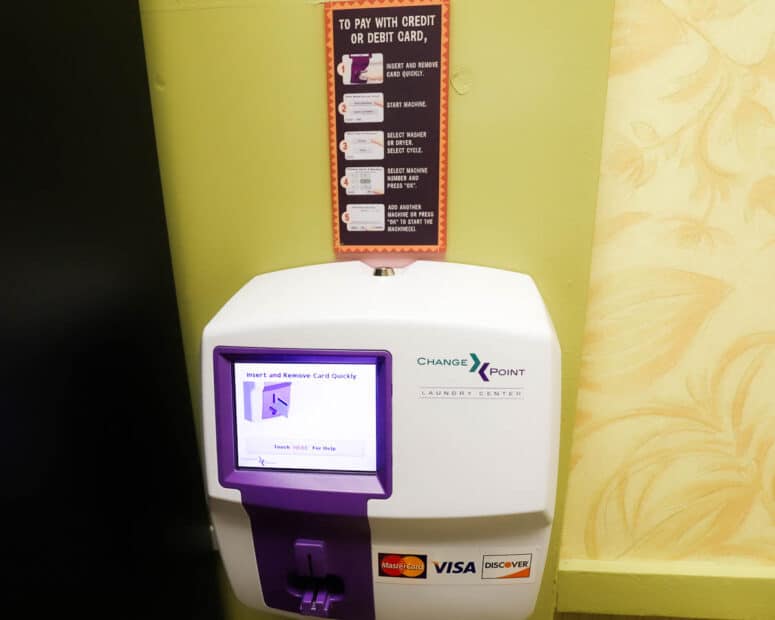 There is a vending machine with laundry detergent if you need to purchase some.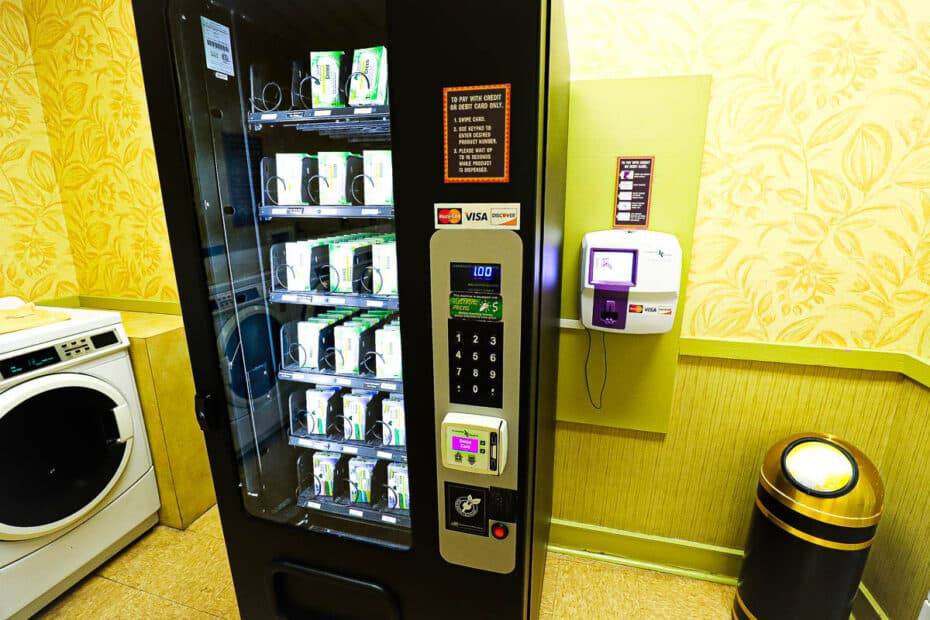 And there are plenty of washers and dryers available.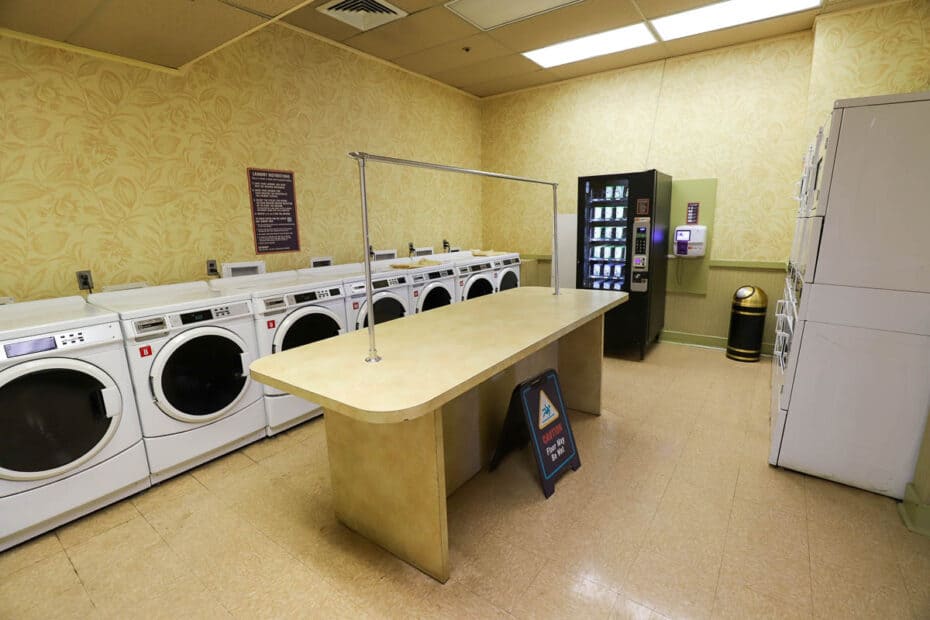 Before heading over, you can check which machines are available at Tangaroa Terrace here on Laundry View.
Additionally, the Moorea building has a Disney Vacation Club laundry room on the first floor. Guests staying in a deluxe studio at the Polynesian do not have to pay to use this laundry facility. However, you will need an active magic band to access it.
Lastly, guests staying in the Bora Bora bungalows will have a washer and dryer inside the unit.
If you're planning a stay at Disney's Polynesian, all of our articles related to the resort are in our resort guide.
Or you might enjoy the following:
Related: Laundry at Walt Disney World
I hope this look at the laundry facilities at Disney's Polynesian was beneficial in your vacation planning. Do you do laundry while on vacation?