Where to Meet Winnie the Pooh at Disney World
Winnie the Pooh is one of the most classic characters meets at Walt Disney World. Under normal circumstances, he meets at Epcot in Christopher Robinson's room at the United Kingdom Pavilion.
Additionally, Winnie the Pooh is one of the Magic Kingdom characters. He usually shares a dedicated meet with Tigger next to his ride.
However, at this time, the silly old bear is greeting guests from a distance at Epcot.
This review will cover where to meet Winnie the Pooh at Disney World. When things return to a more normal schedule, I'll come back and add in the other places you might find him!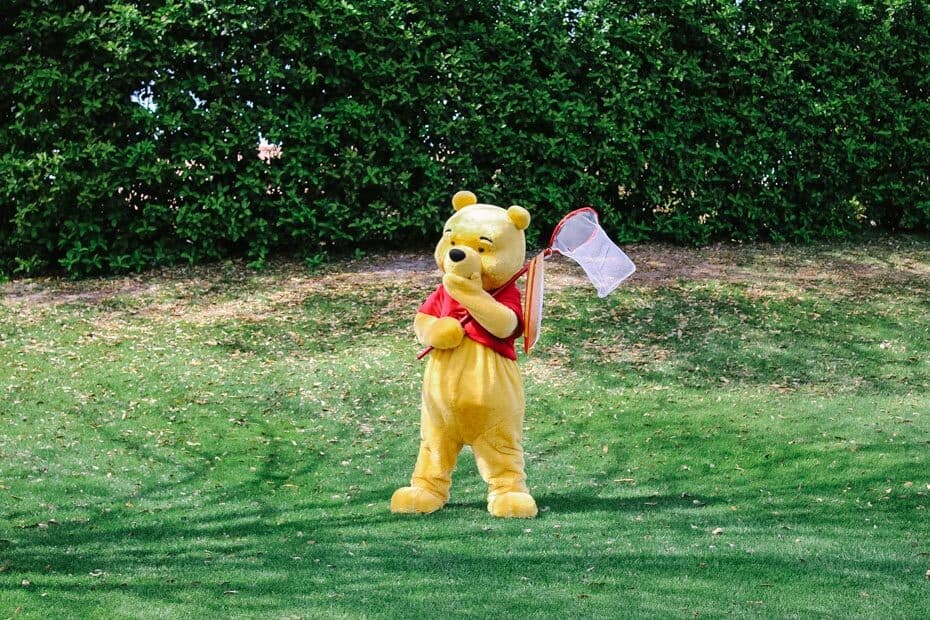 If you visit Epcot in 2022, you'll want to look for Winnie the Pooh next to the Imagination Pavilion. He greets guests at different intervals throughout the day.
Winnie the Pooh was sharing this location with Joy from Inside Out. However, she recently moved back inside the Imagination Pavilion to her former character meet location.
Related: Meet Joy from Inside Out at Epcot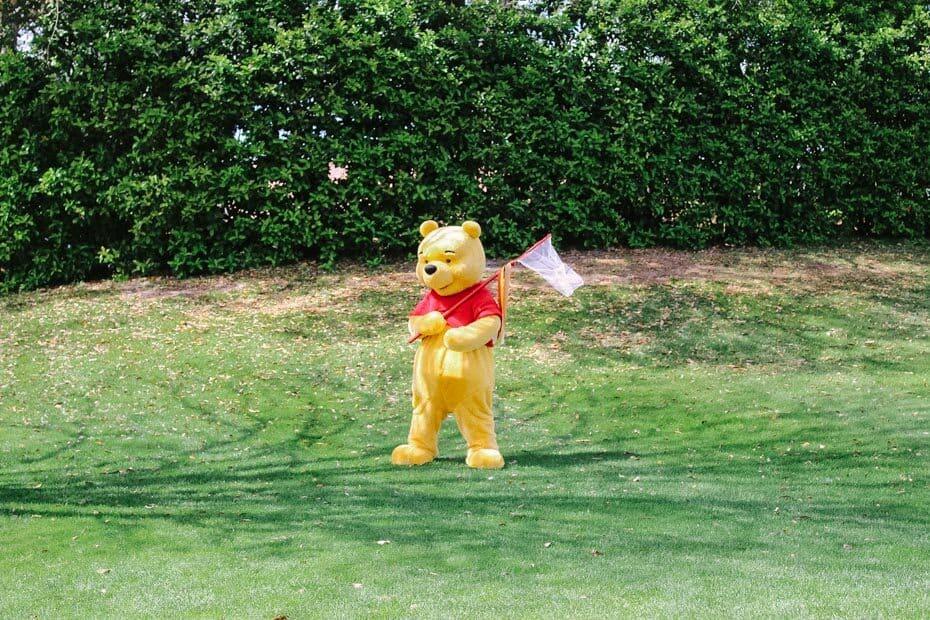 If you see Winnie the Pooh out in passing, I recommend taking a few extra moments to walk over and wave hi! Winnie the Pooh usually has his net and is looking for butterflies!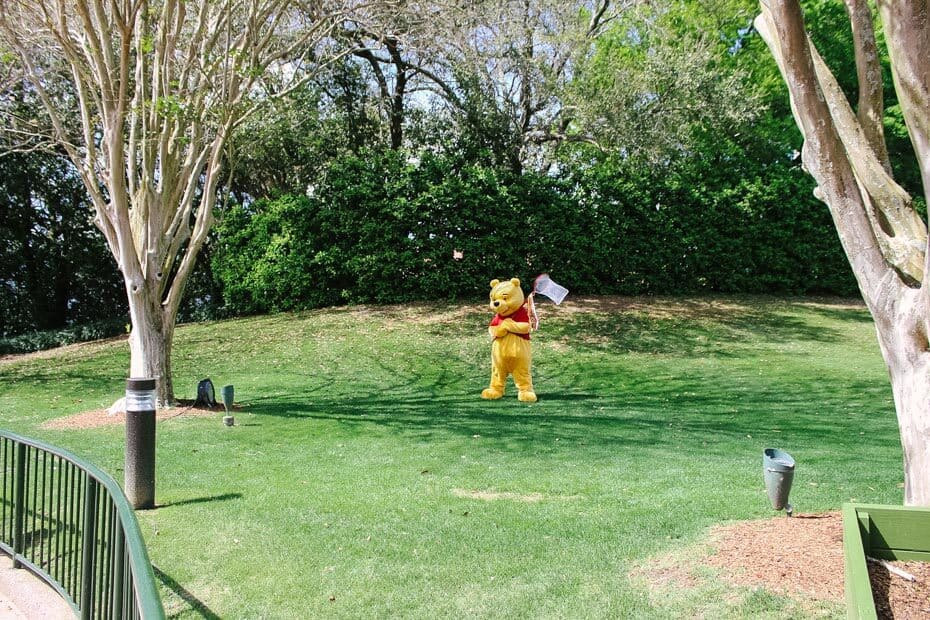 These unique character meets are a lot of fun! Additionally, it's nice to see characters and greet them without having to wait in a long line. Hopefully, Disney will take these factors into account and keep some characters available in this same fashion when regular meets resume.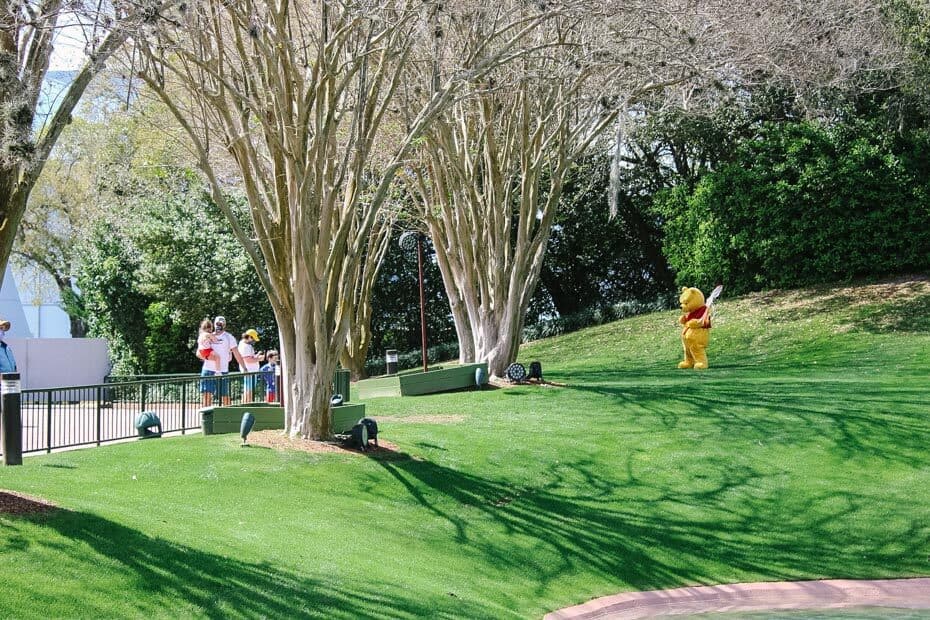 As for Winnie the Pooh, you might see him at Magic Kingdom. He's in the Fantasyland Friends character cavalcade that comes through the park several times per day.
You might also meet Winnie the Pooh at the Crystal Palace when characters are available at this dining experience. At the time of this last update, characters have not returned.
However, if I were looking for character dining at Disney during this time, I'd probably reserve Topolino's Terrace character breakfast. I recommend reserving Topolino's on the morning of your Epcot park day and then taking the Skyliner from the Riviera Resort to the International Gateway.
Make sure to check out my guide to using the Skyliner with travel times for tips.
You can thank me for the recommendation later. If you like characters, good food, and nice hotels, you'll love it!
For more Disney World characters in the parks, check out these other reviews: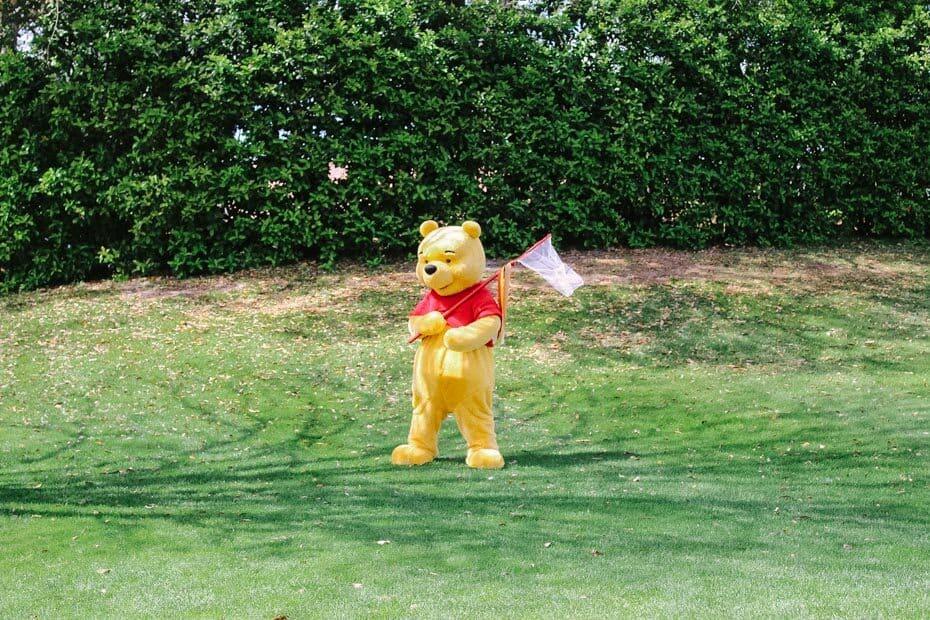 When you get to Epcot, don't forget to look for Winnie Pooh's character meet!