Meet Merida (from Brave) at Magic Kingdom
Merida is one of the best character meets at Walt Disney World. This charming princess, once turned bear, meets guests daily at Magic Kingdom park.
If you're a fan of Brave or enjoy meeting characters, you'll want to make time for this meet. However, be prepared because the Scottish princess tends to hold long lines.
Like many of the characters at Disney World, Merida is sought-after. As a result, long lines form well before her meet-and-greet times. Unfortunately, most of her queue is in direct sunlight in the afternoon.
For this article, we'll preview Merida's meet-and-greet in detail. We'll look at where to find her, what times she usually meets, and her autograph. Additionally, I'll add a few conversation tips for this character meet.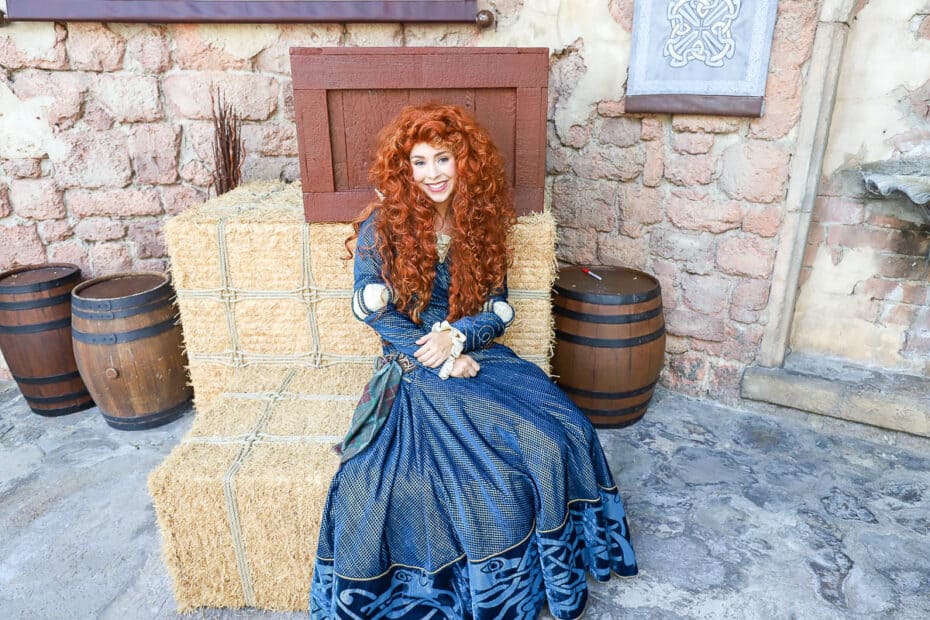 Merida meets in Fairytale Garden at Magic Kingdom. Fairytale Garden is located at the edge of the far right-hand walkway that leads to Cinderella Castle. The walkway begins after you cross the bridge from the hub that leads to Fantasyland. Cosmic Ray's sits directly across from the area.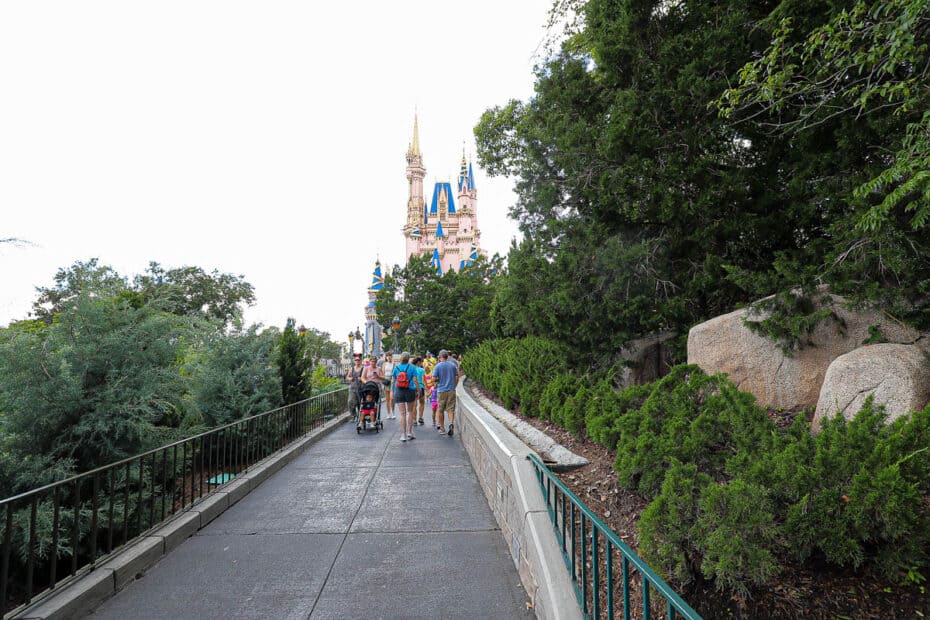 Fairytale Garden is a little difficult to see because it sits back in a shaded area. When Merida is not meeting, the space is closed off. So you probably wouldn't even realize it's there.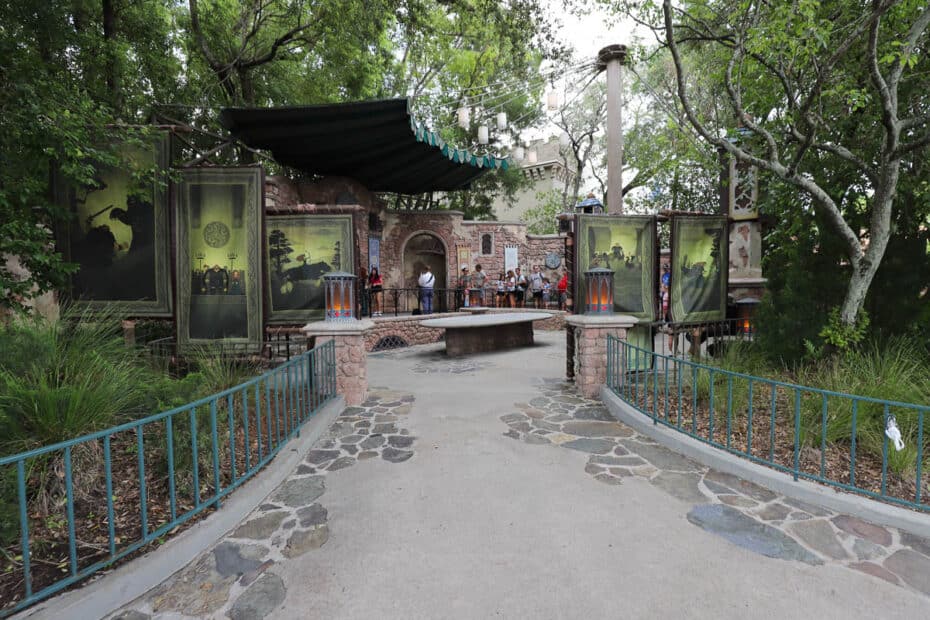 However, you won't miss Merida's line if one has formed. It goes well up the walkway toward the castle.
Merida meets throughout the day at Magic Kingdom. Today her meet-and-greet times are listed as 9:00 a.m., 9:45 a.m., 10:30 a.m., 11:15 a.m., 12:00 p.m., 12:45 p.m., 2:00 p.m., 2:45 p.m. 3:15 p.m., 3:45 p.m., 4:15 p.m., 4:45 p.m.
*Make sure to check the My Disney Experience app on the day of your visit for the exact timing and location. Character meets change from time to time, given a variety of different circumstances.
On the day of this meet, I got in line at 3:09 p.m. for the 3:15 p.m. meet. There were approximately 40 guests ahead of me between the line on the sidewalk and the guests already inside Fairytale Garden.
Unfortunately, the majority of the sidewalk area is in direct sunlight. While I'm used to being in the parks often during the day, I was sweltering. It was so extreme that the people ahead of me had to leave one person waiting and find shade in the meantime.
I didn't blame them a bit.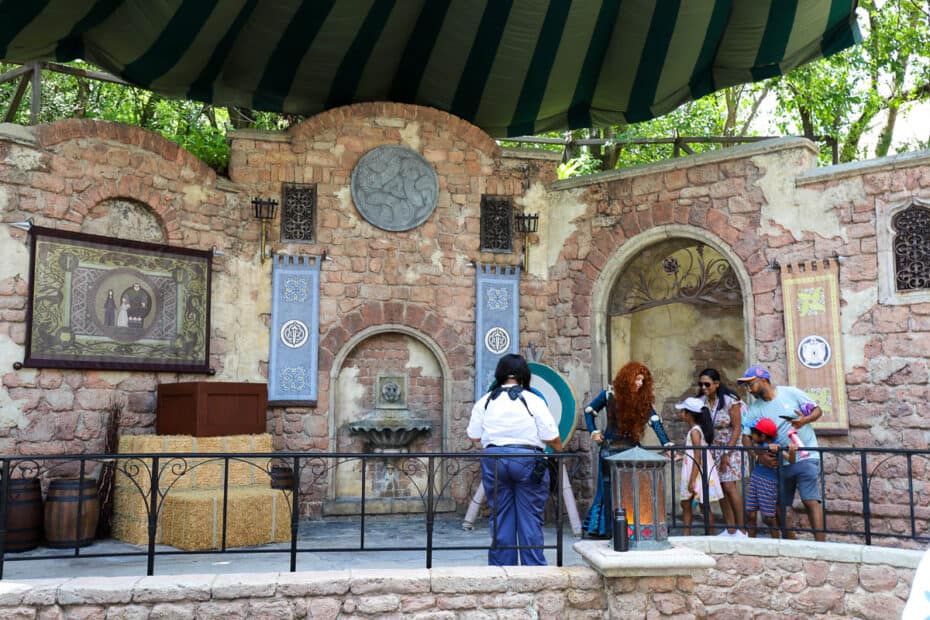 I met Merida at 3:38 p.m. So it took 29 minutes from when I joined the line until it was my turn.
While I didn't think the wait time was terrible, the actual waiting was insufferable due to the heat. So keep this in mind and try to meet her as early as possible.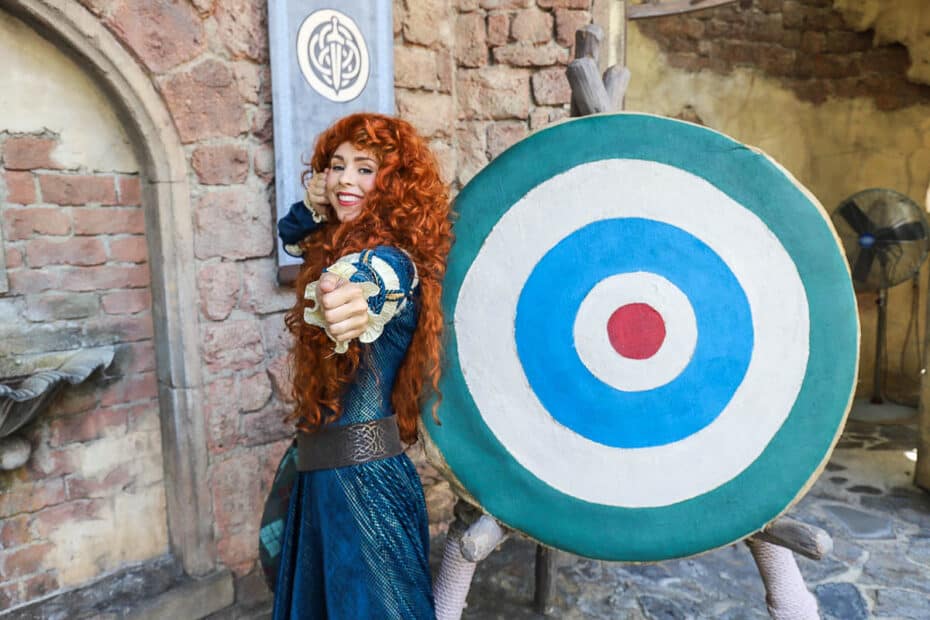 Merida does stay in character, Scottish accent and all. She enjoys talking about her brothers along with the rest of her family. You can also ask her about shooting a bow and arrow, her horse Angus, and what other athletic games she enjoys.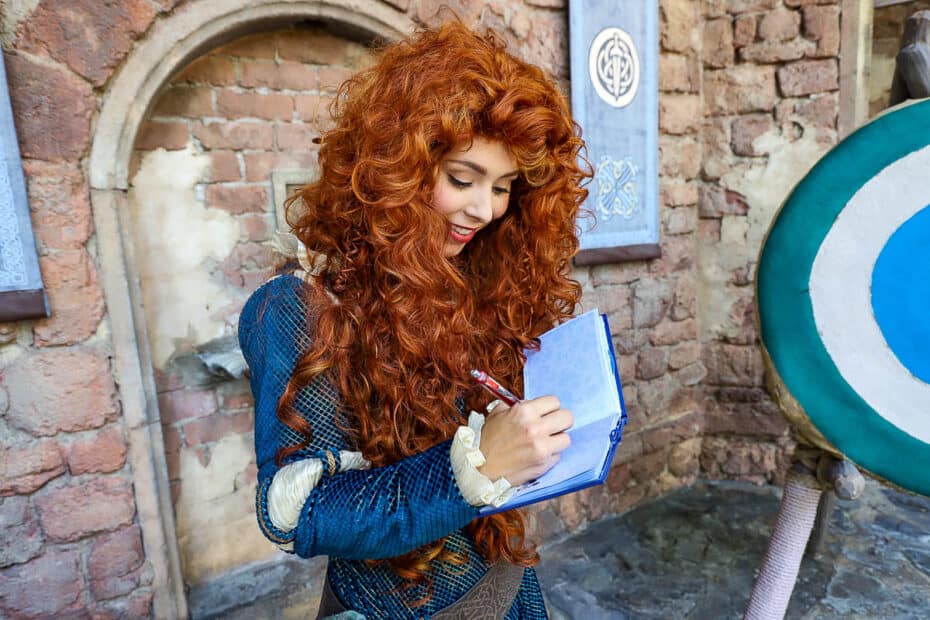 Merida is an autograph signing character, so ensure you have your autograph books out and ready in advance.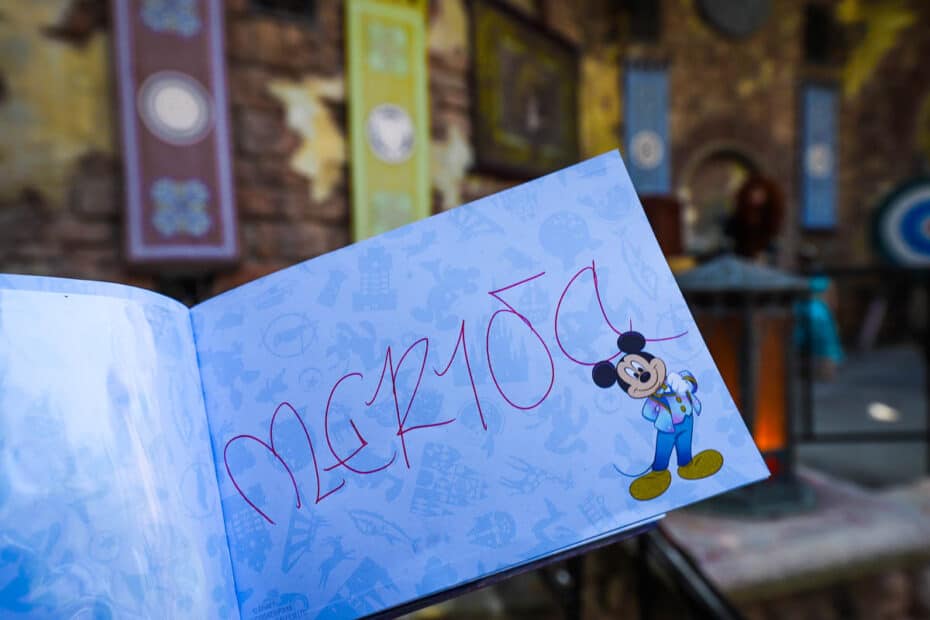 In addition, a PhotoPass photographer is usually present at this character meet-and-greet. If you don't have the Memory Maker purchase, you can always ask the cast member attending the meet to take a photo with your personal device.
Fairytale Garden is the only place to meet Merida in all of Walt Disney World. Merida typically has a unit in the Festival of Fantasy Parade at Magic Kingdom. However, that unit was pulled when the parade was re-introduced earlier this year.
For more character meets at Magic Kingdom, try these:
Or we have an entire list of Disney World Characters.
In the Comments
Do you plan to meet Merida on your Disney World vacation? Is she one of your favorite characters?