Muppet*Vision 3D is a film offering interactive elements that features none other than The Muppets. Additionally, the film has a few off-screen character appearances.
The Muppet*Vision 3D theater is located in Muppet Courtyard toward the back of Hollywood Studios at Walt Disney World. This area is where Grand Ave begins to transition into Galaxy's Edge.
In this review, we'll go over the attraction in full detail. In addition, we'll cover the duration of Muppet*Vision 3D, the best time to see it, and other need-to-know information.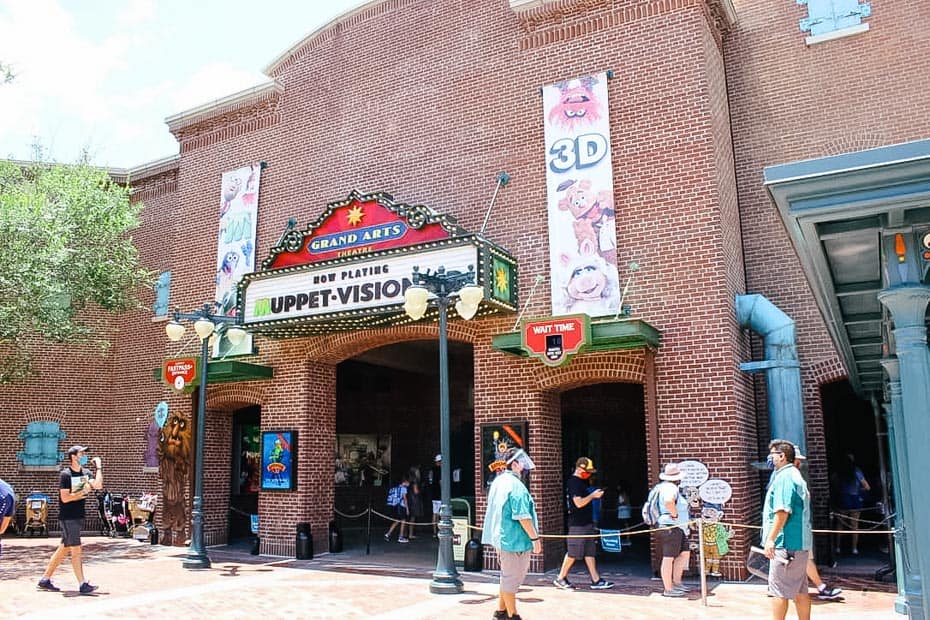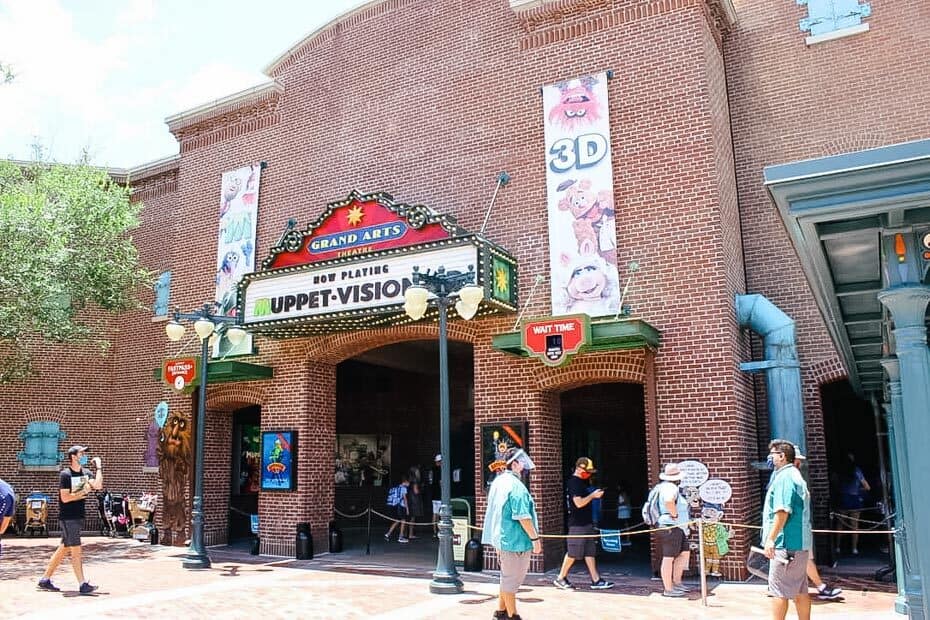 Muppet*Vision 3D
Hollywood Studios Attractions

Location:

Grand Avenue/ Muppet Courtyard

Disney Height Requirement:

Any Height

Ride Type:

Theater/Film

Seats Per Vehicle:

Theater Rows

Duration:

Approx. 17 minutes

Rider Switch:

None

Good For:

Nostalgia
Taking a Break

Scare Factor:

Low

Must-Do List:

Low Priority

Perfect For:

All Ages

Special Mention:

Don't forget to pick up your 3D glasses
before entering the theater.
Muppet*Vision 3D at Hollywood Studios
Muppet*Vision 3D has a duration of approximately 17 minutes. Therefore, the longest wait for this attraction should be for the next show to begin. Even on a crowded day, that wait shouldn't be any longer than 17-20 minutes. And that would only be if you just missed the last show.
The film features classic Muppet characters like Kermit, Miss Piggy, and Fozzie Bear. You'll even get to see Dr. Bunsen Honeydew and Beaker working backstage in their lab. Unfortunately, that's where things get a little exciting, and the show becomes a bit of a disaster. But at least it's a disaster in a comedic way.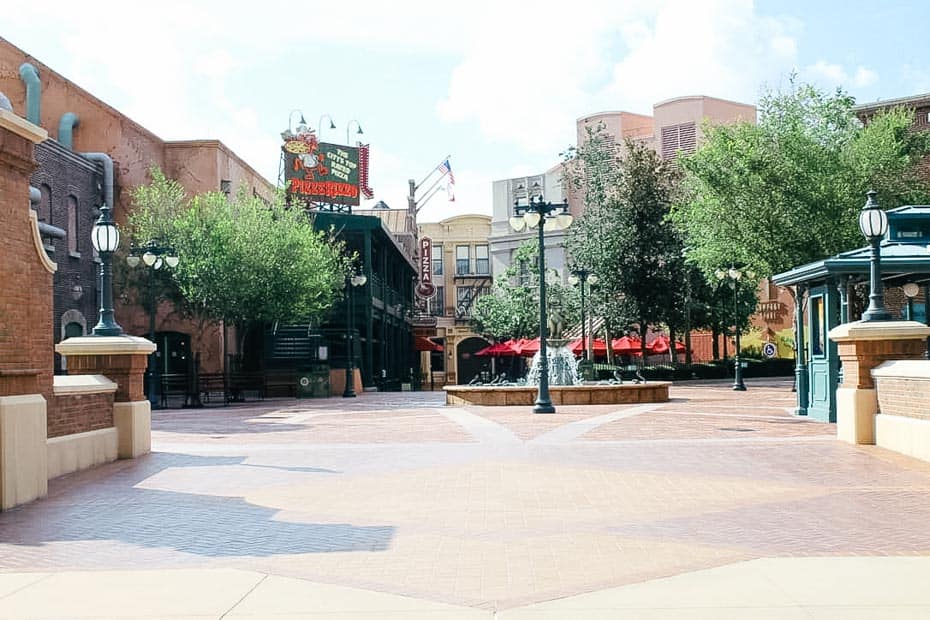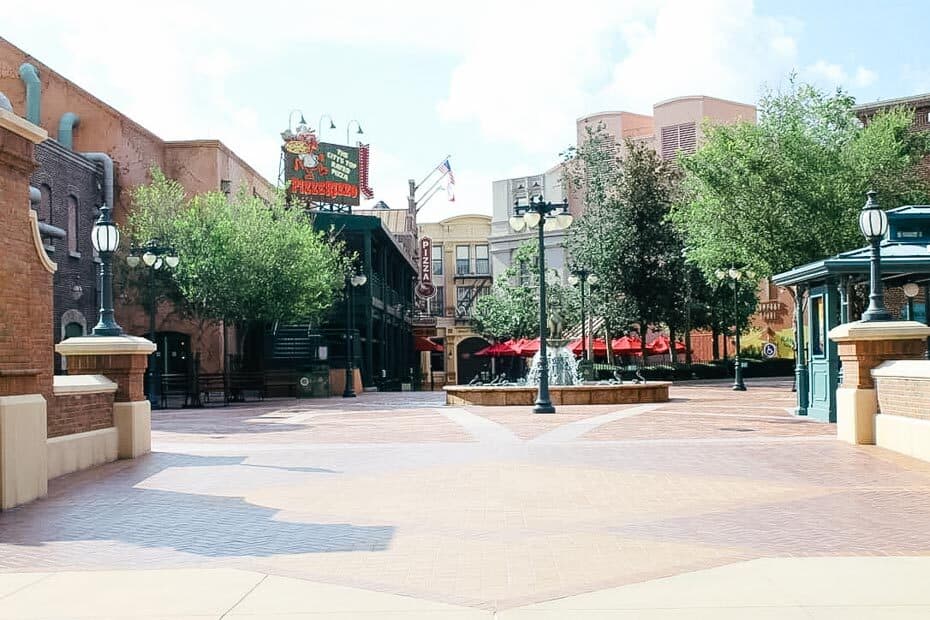 While I love the Muppets, this show is a bit dated. If you haven't ever seen it or can hardly remember it, make sure to fit it into your schedule. The 3D film is cute and makes for a great place to take a break in the heat of the day. You can always watch it when all other attractions are sporting a long line.
For more information on visiting this theme park, check out all of our articles related to Disney's Hollywood Studios. Or you might enjoy these individual reviews:
Mickey and Minnie's Runaway Railway
Slinky Dog Dash
Beauty and the Beast Live on Stage
Frozen Sing-Along Celebration
Star Wars: Rise of the Resistance Review
Planning a Disney World vacation? You might like to browse our list of Disney World Resort Reviews. Some of our favorites are located near Disney's Hollywood Studios. They include:
Have you seen Muppet*Vision 3D before? What are your thoughts on this show?