Fantasia (Toy and Children's Shop) at Disney's Contemporary
Most of the resorts at Walt Disney World only have one gift shop. However, there are a few exceptions. One of those exceptions, Disney's Contemporary, has three gift shops.
So, we'll preview the Fantasia gift shop at Disney's Contemporary for this article. This shop is located on the Grand Concourse floor and features toys and other children's merchandise.
You may remember that we have an independent review of Bayview Gifts at the Contemporary. And we'll look at Fantasia Market separately in the coming weeks.
Fantasia has always been one of my go-to shops at Disney World when I'm looking to purchase a souvenir for my niece and nephew. It's a charming establishment, and it's always fun to look up and see the monorail pass by overhead while you shop.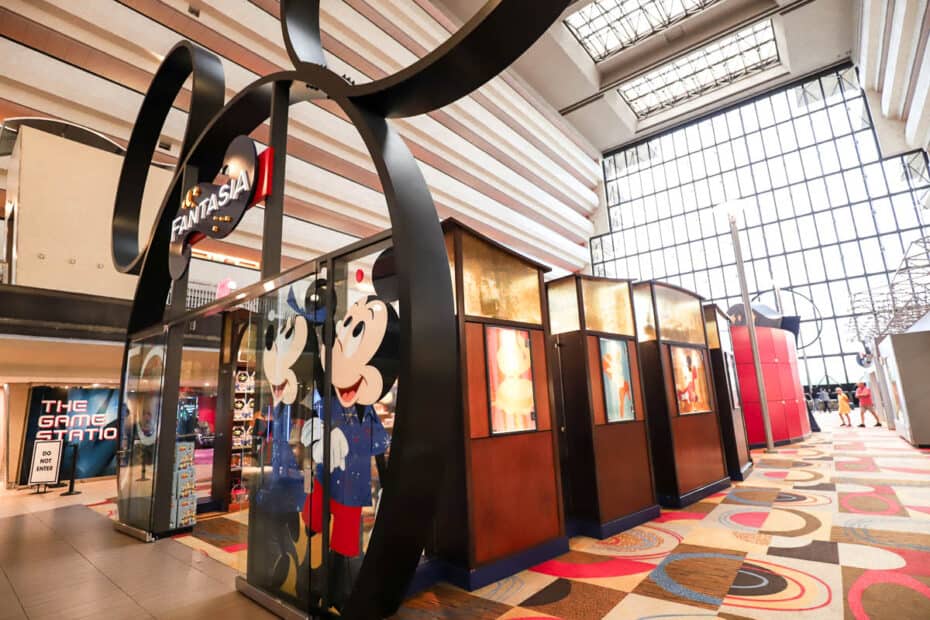 Fantasia is a good deal larger than what it appears at first glance.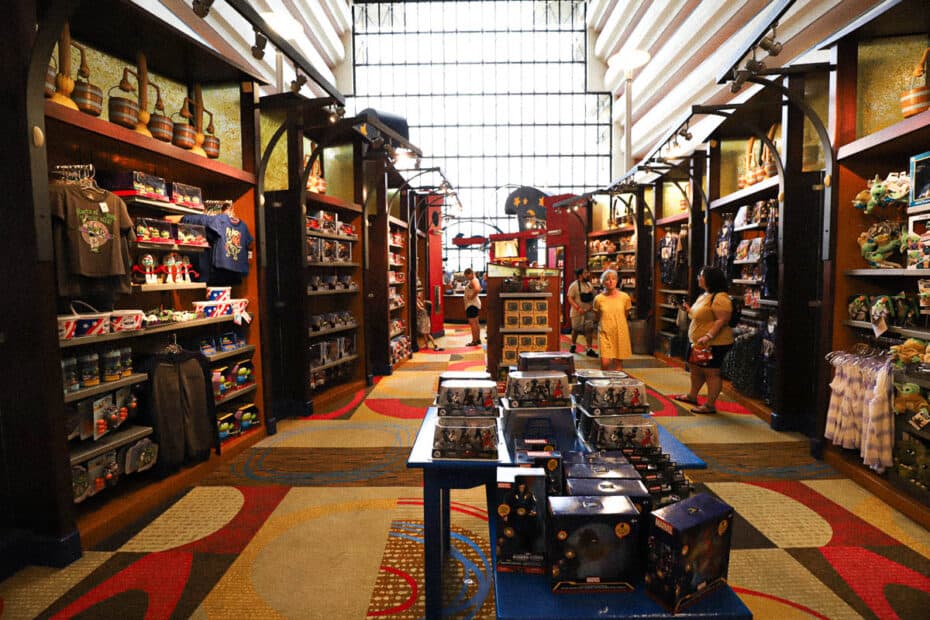 The front part of the store has offerings geared toward boys. Some of those items included Toy Story-branded merchandise.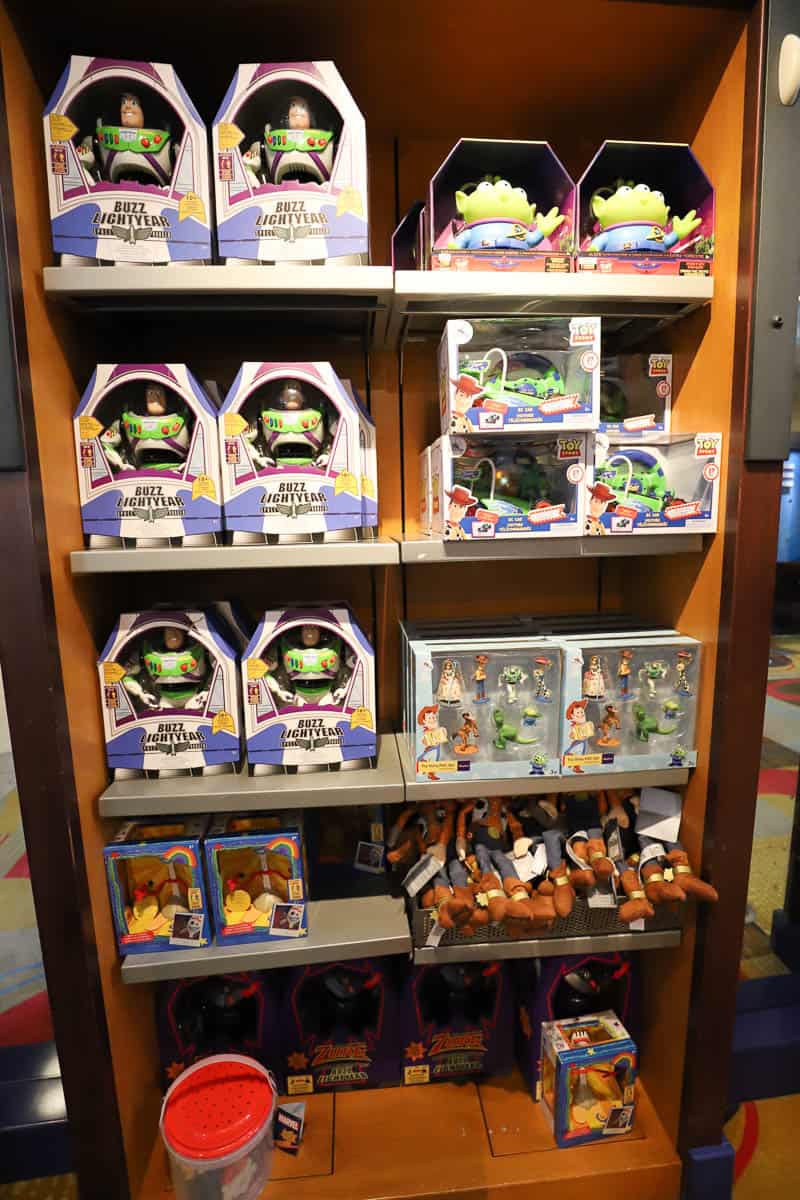 These Toy Story items never seem to get old, do they?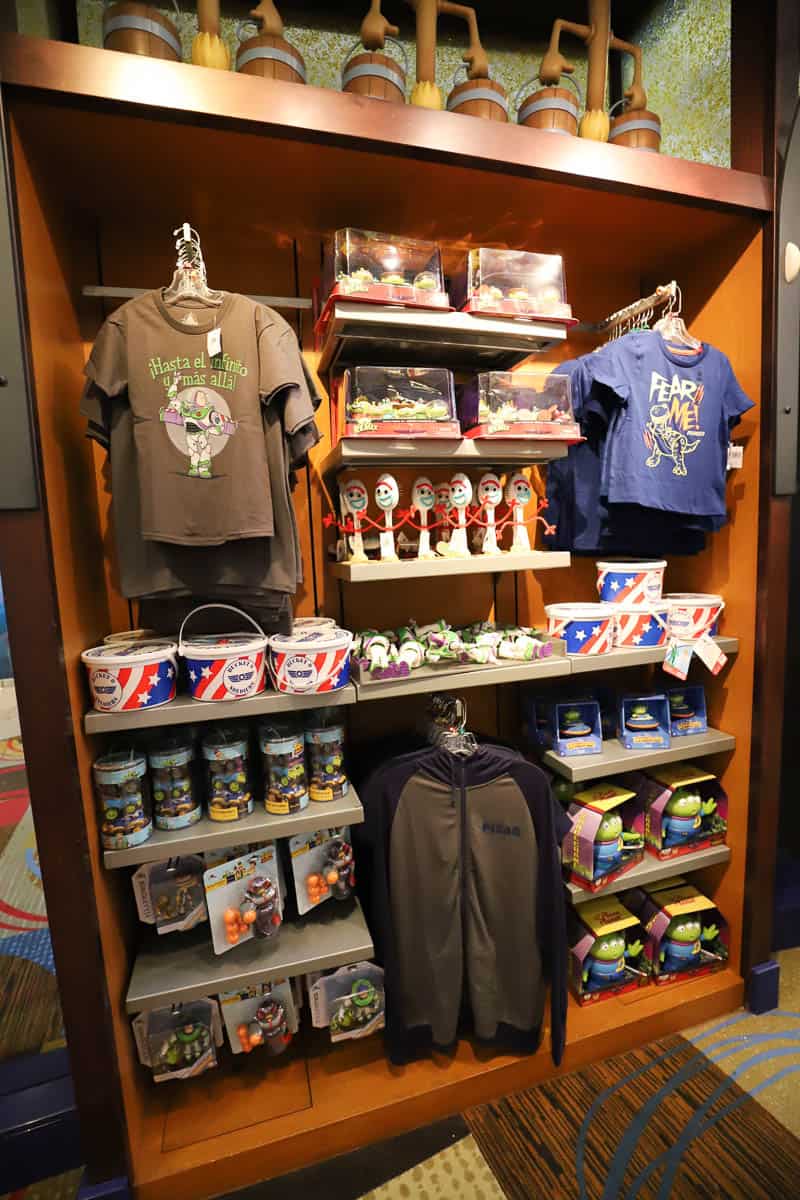 Additionally, the shop has a ton of Star Wars merchandise.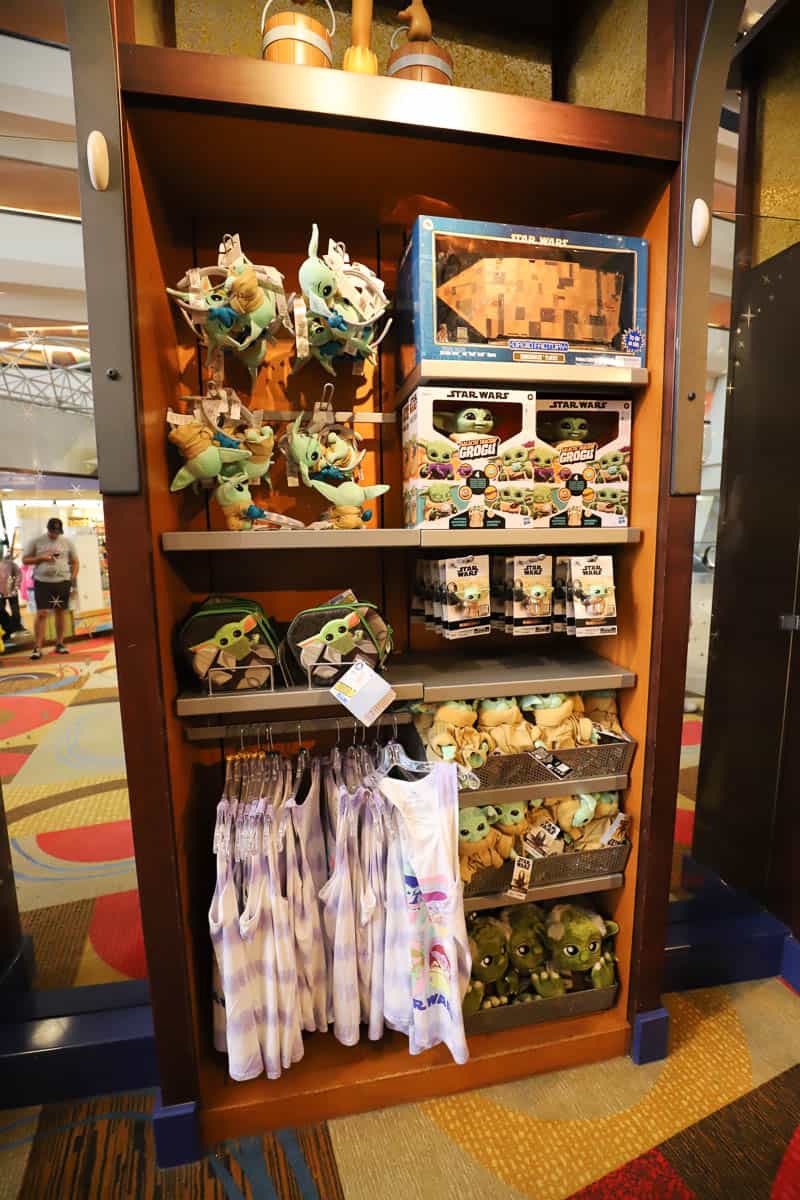 Other than Galaxy's Edge, this is one of the best places to browse a decent selection of Star Wars merchandise at Disney World.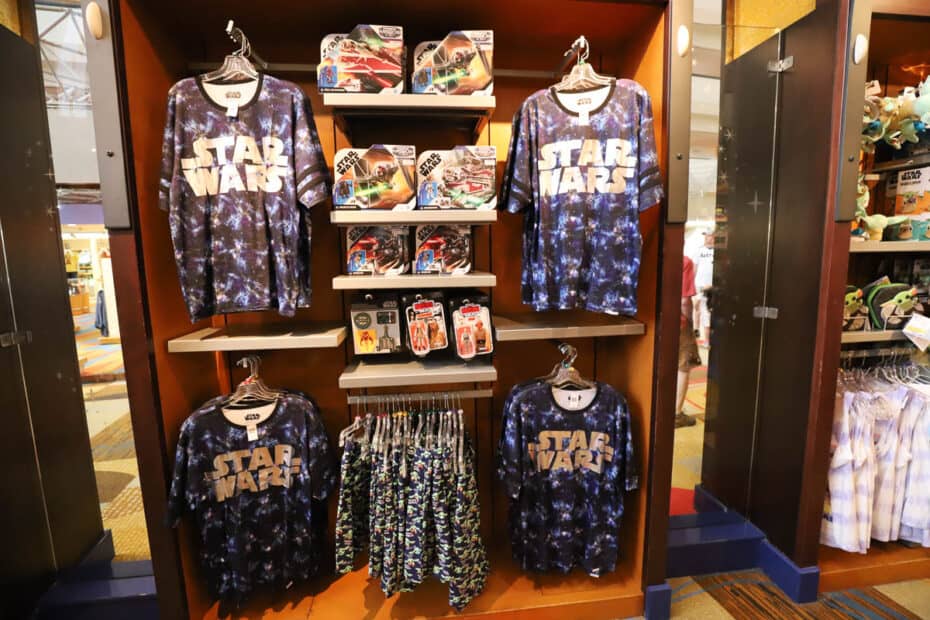 There was a section dedicated to Pirates of the Caribbean-themed offerings.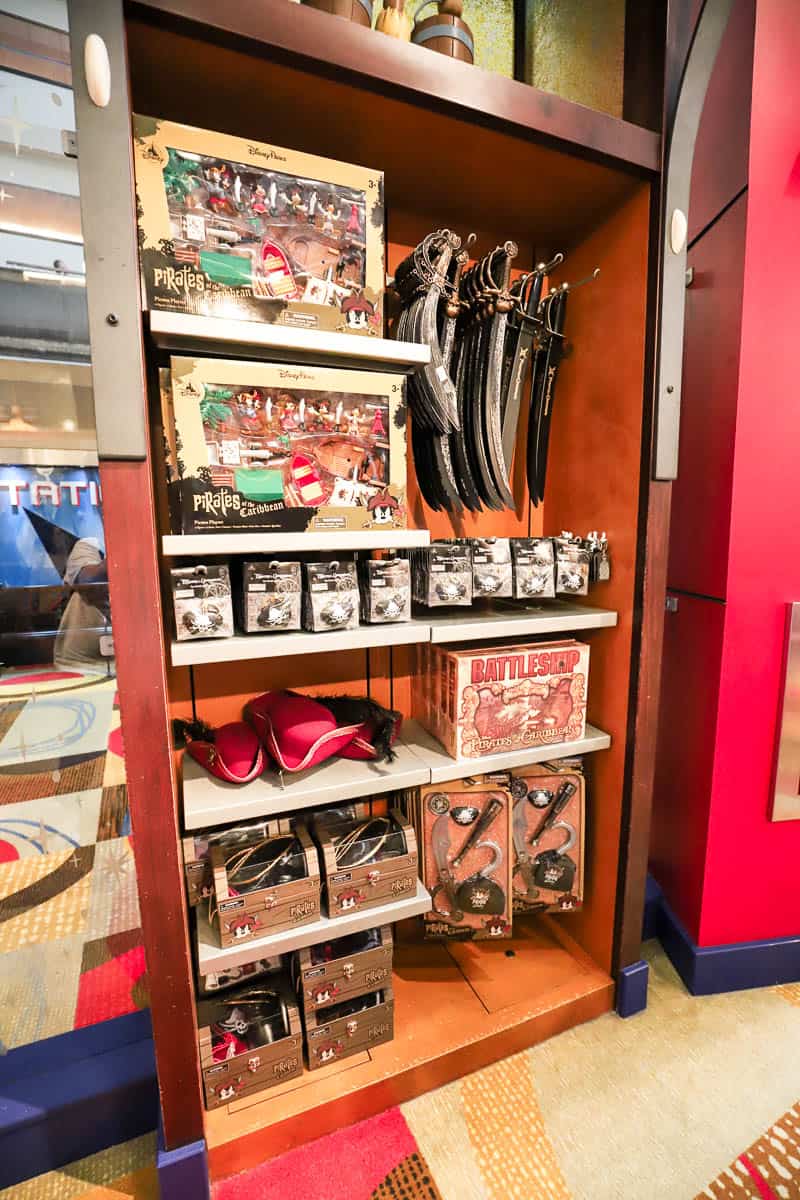 And here are a few more items representing Star Wars.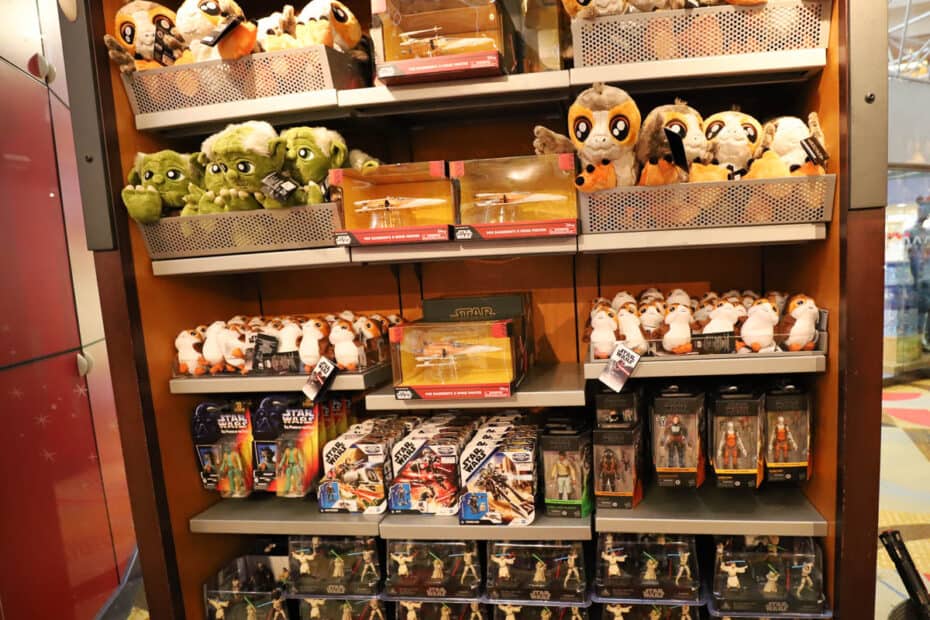 Children's apparel is available.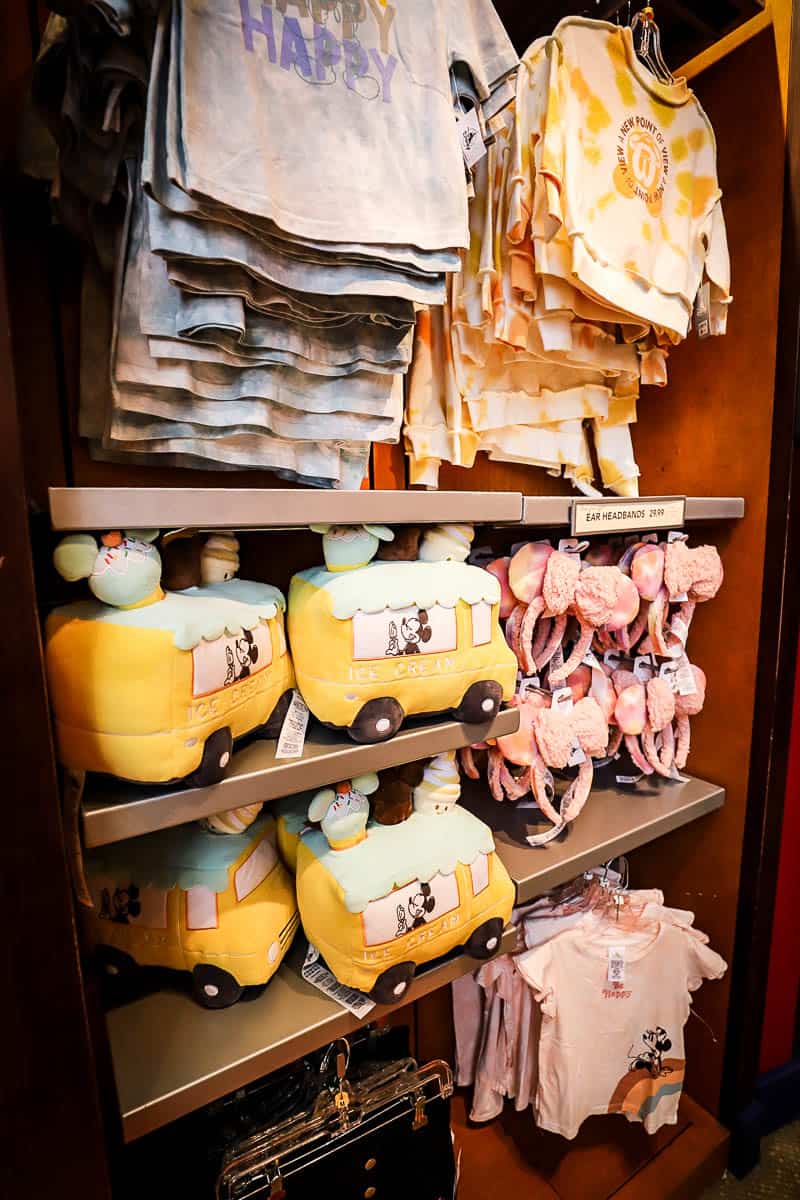 Sometimes it's difficult to find clothing for boys, so this is a good stop. Additionally, I've found the gift shop at Pop Century, and Art of Animation's Ink and Paint Shop tends to have more clothing for kids than others.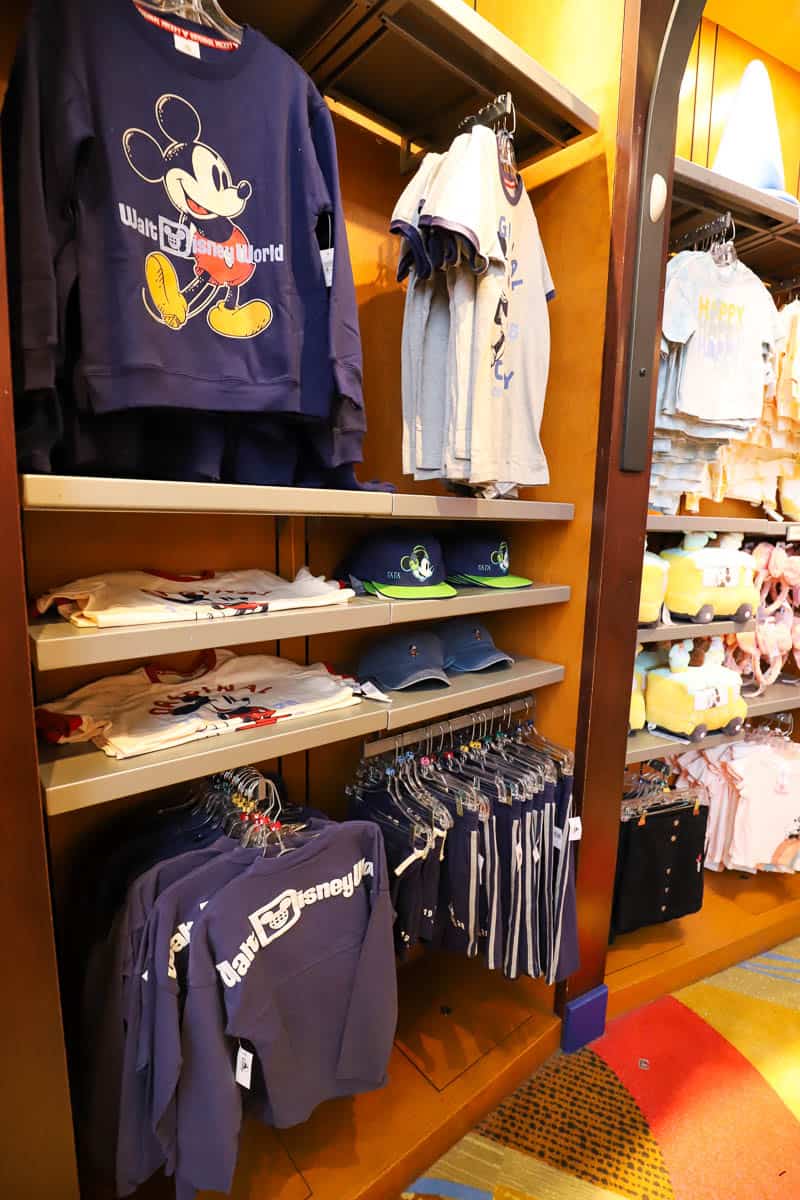 This denim line featuring Minnie Mouse is adorable.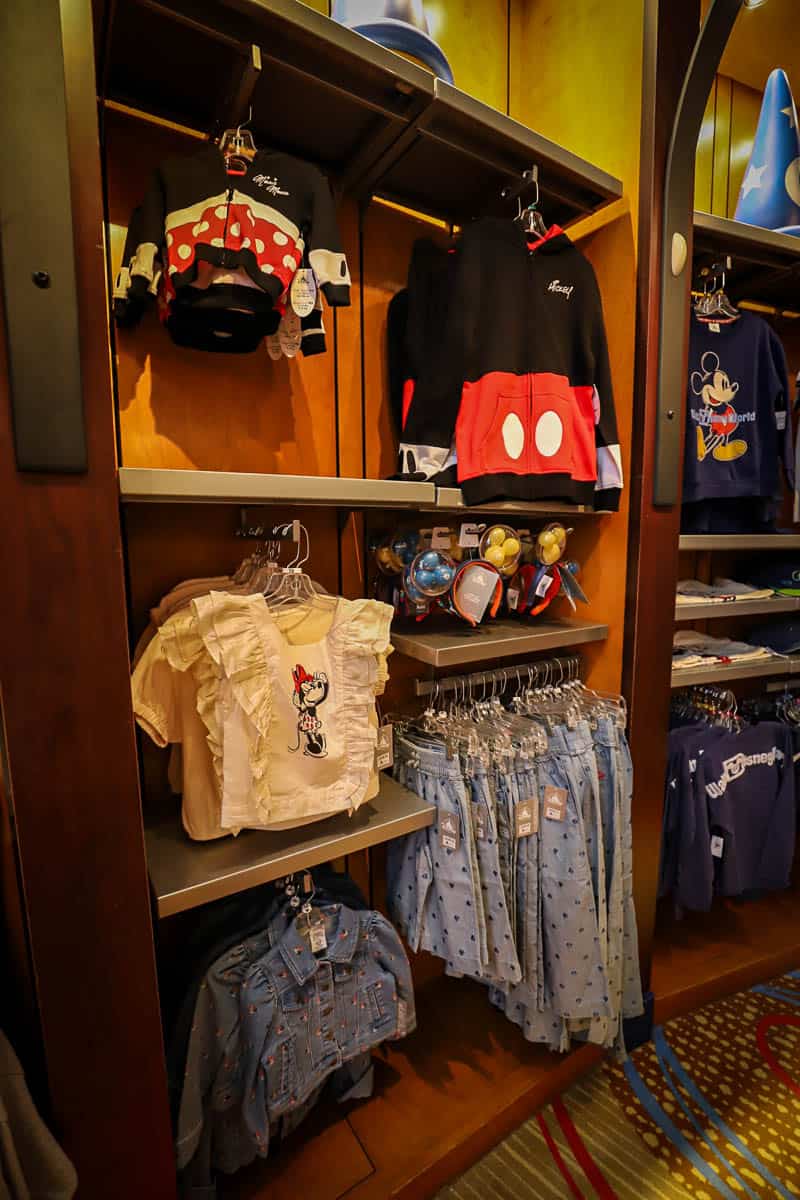 Fantasia is an excellent place to pick up a toy representing Disney's transportation modes. However, I must warn you. I bought one of the mini-monorails here, and it ended up broken within a few hours.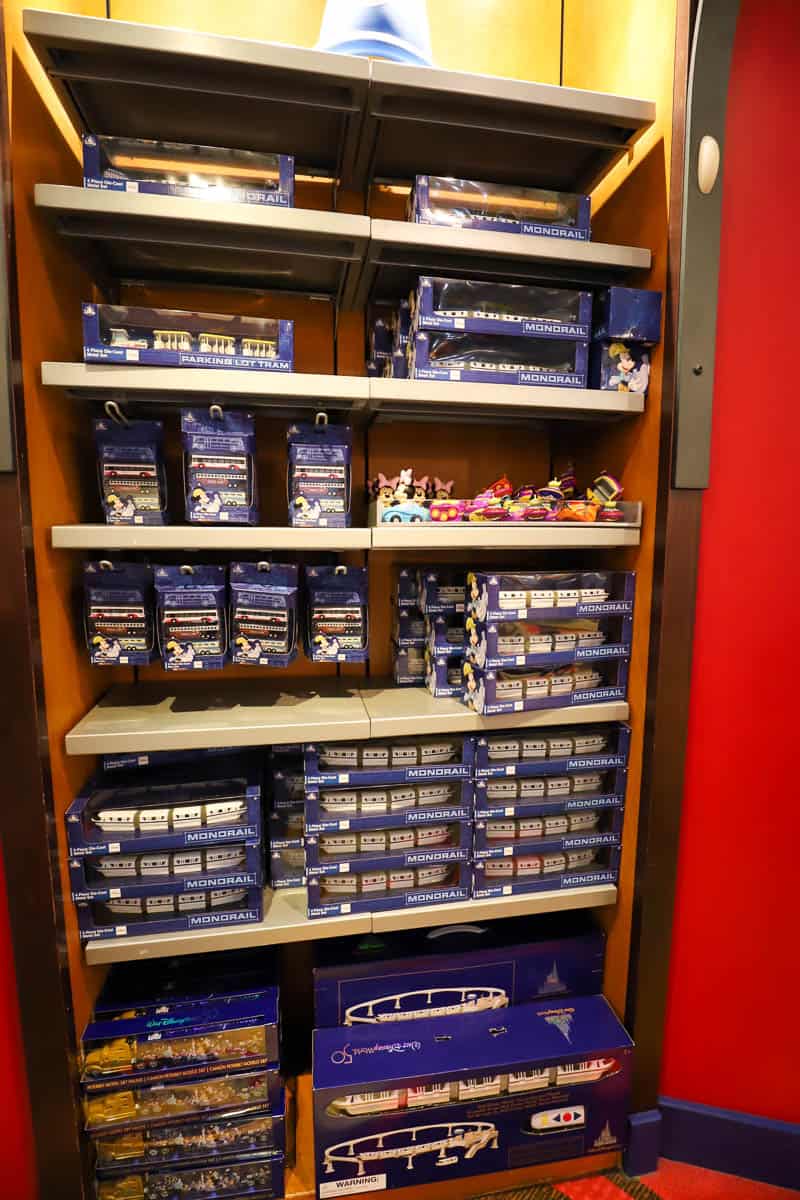 Needless to say, I was a little disappointed with the quality.
If you are a pin collector, you'll likely want to stop in Fantasia to browse their selection. The center of the store has a large display of pins.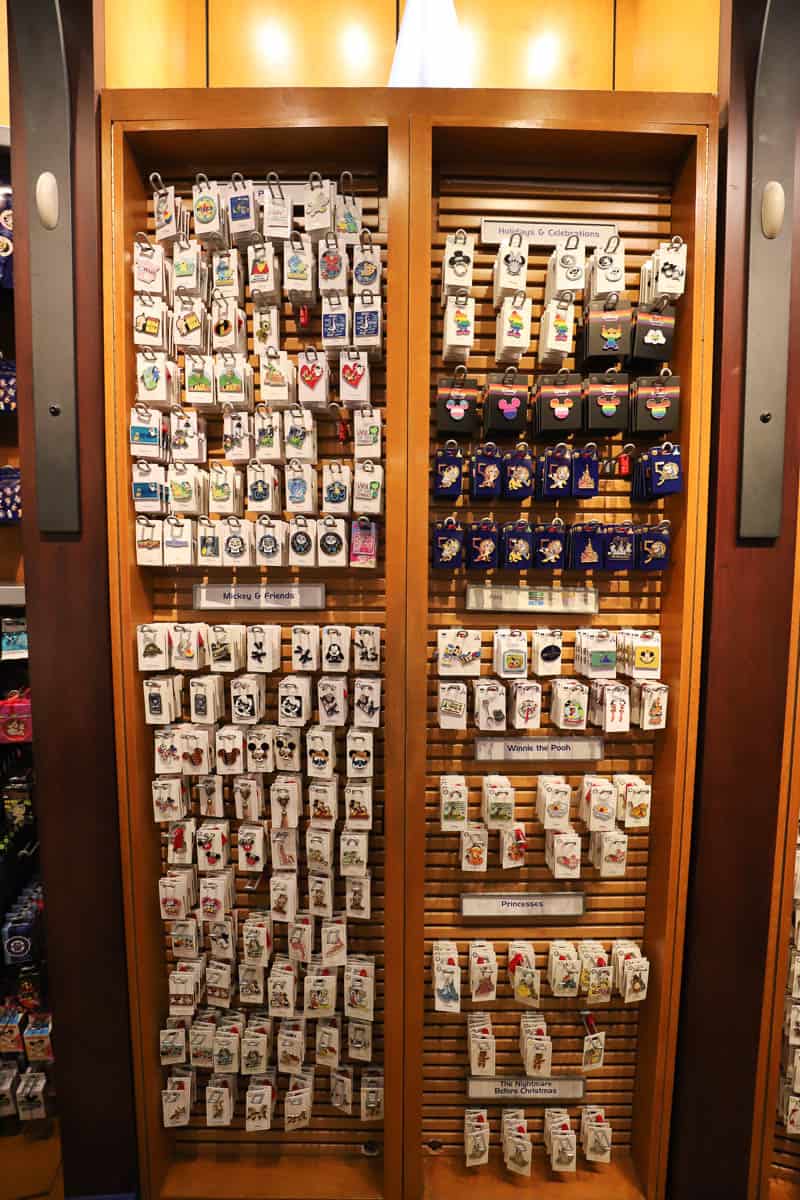 I think there were six cases of pins total. Unfortunately, it was difficult to get a photo because several others were trying to look.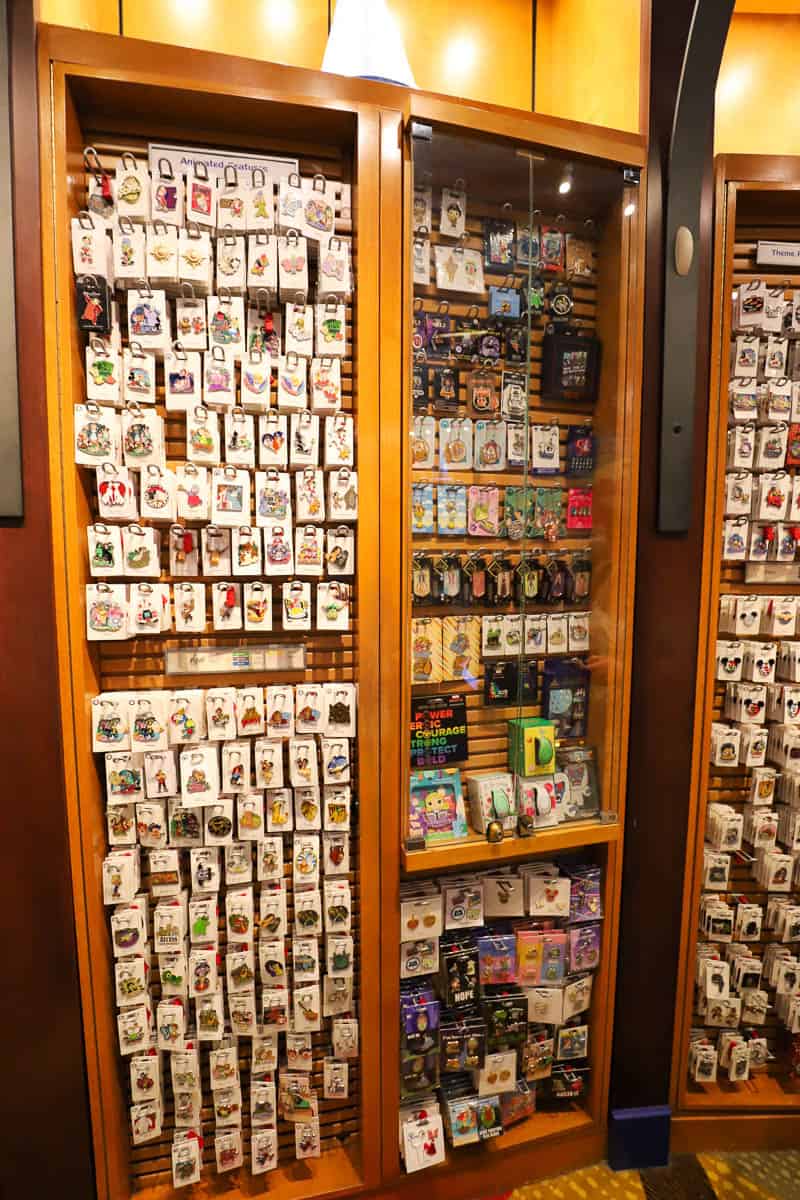 However, I noticed that some of the pins were locked in glass cases. So I assume they were limited editions or special anniversary pins.
You could also pick up a lanyard or a starter pack here at the shop.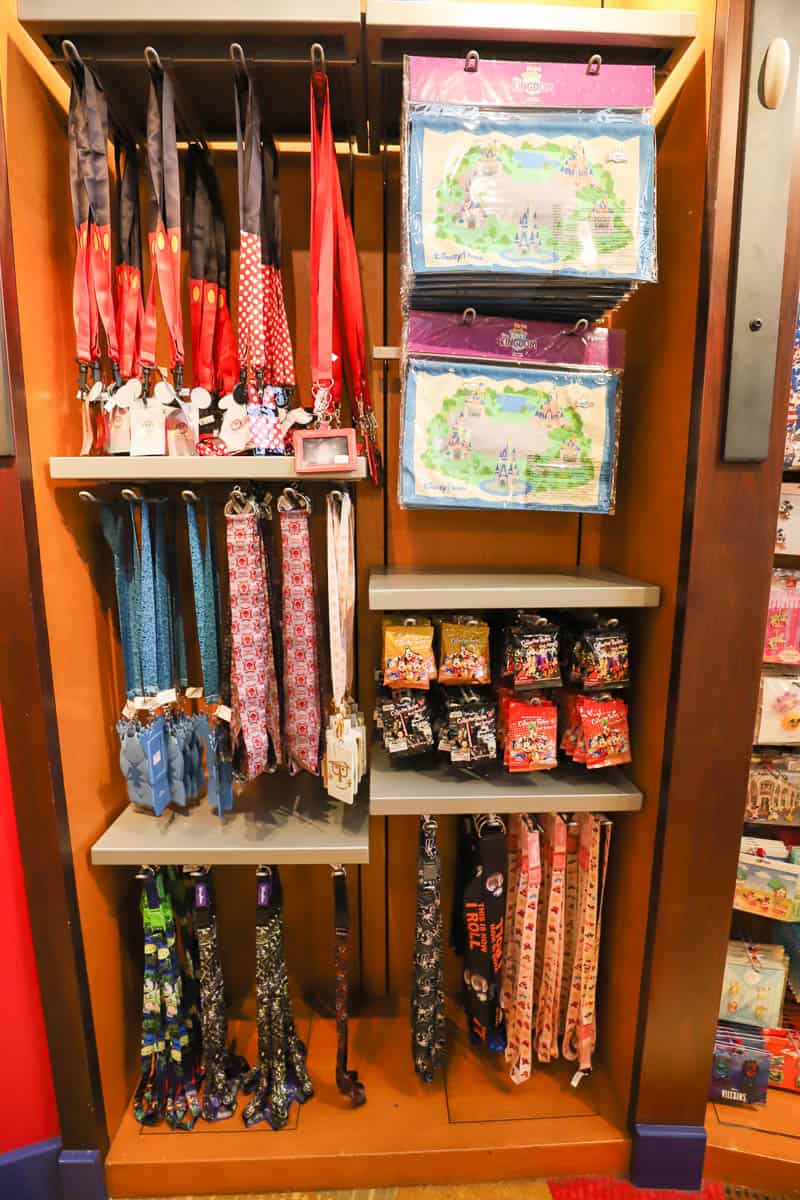 Toward the back of the shop, the merchandise is geared toward girls. Several of the Animator Classic sets were available. I also noticed that this line has some new pieces with tiny figurines.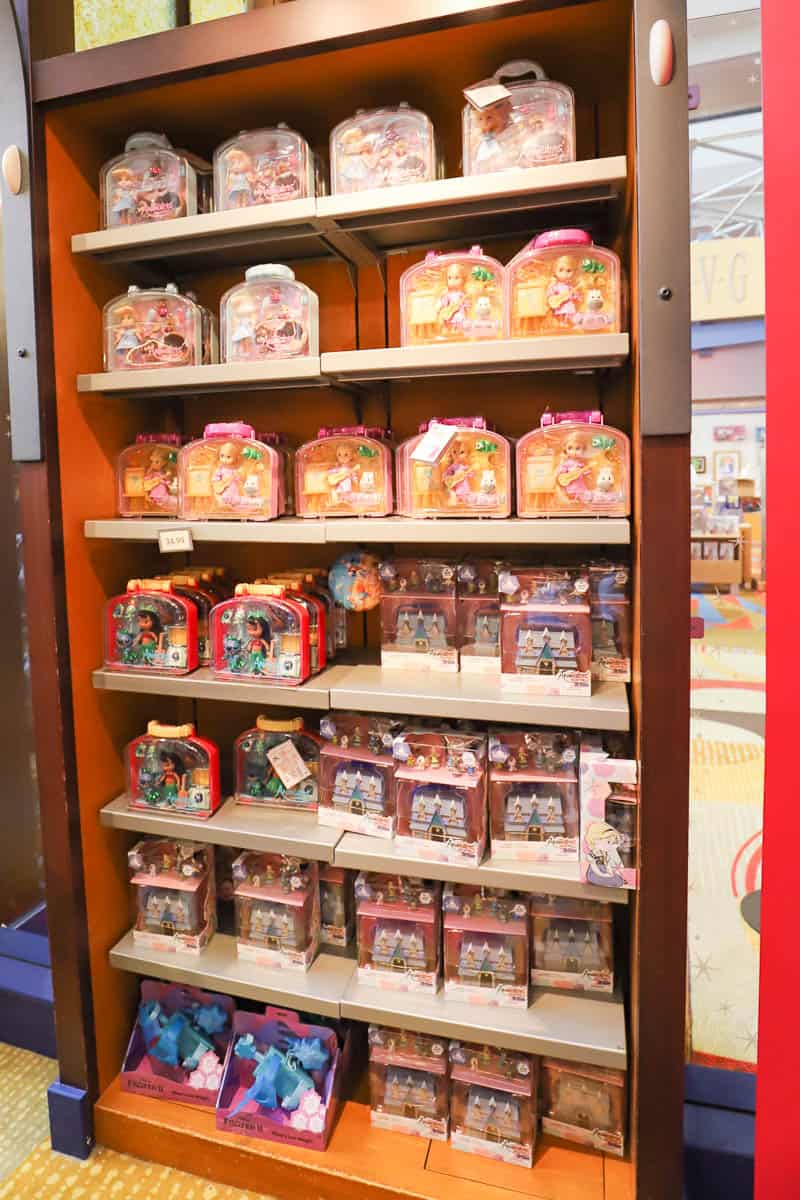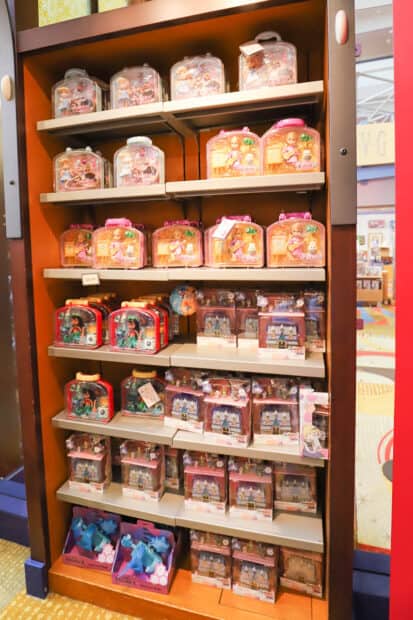 And there was plush galore.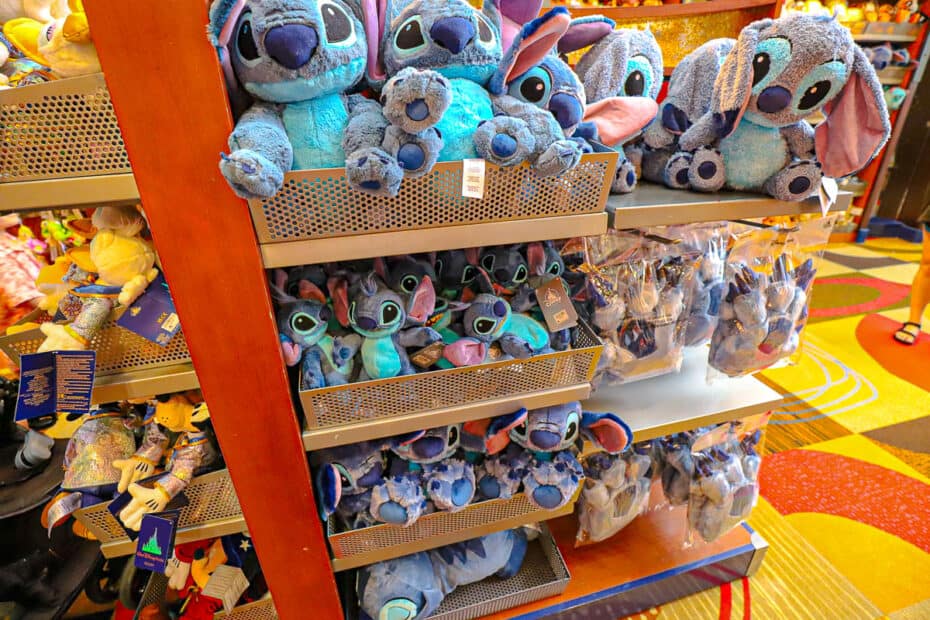 Here are a few more figurine sets.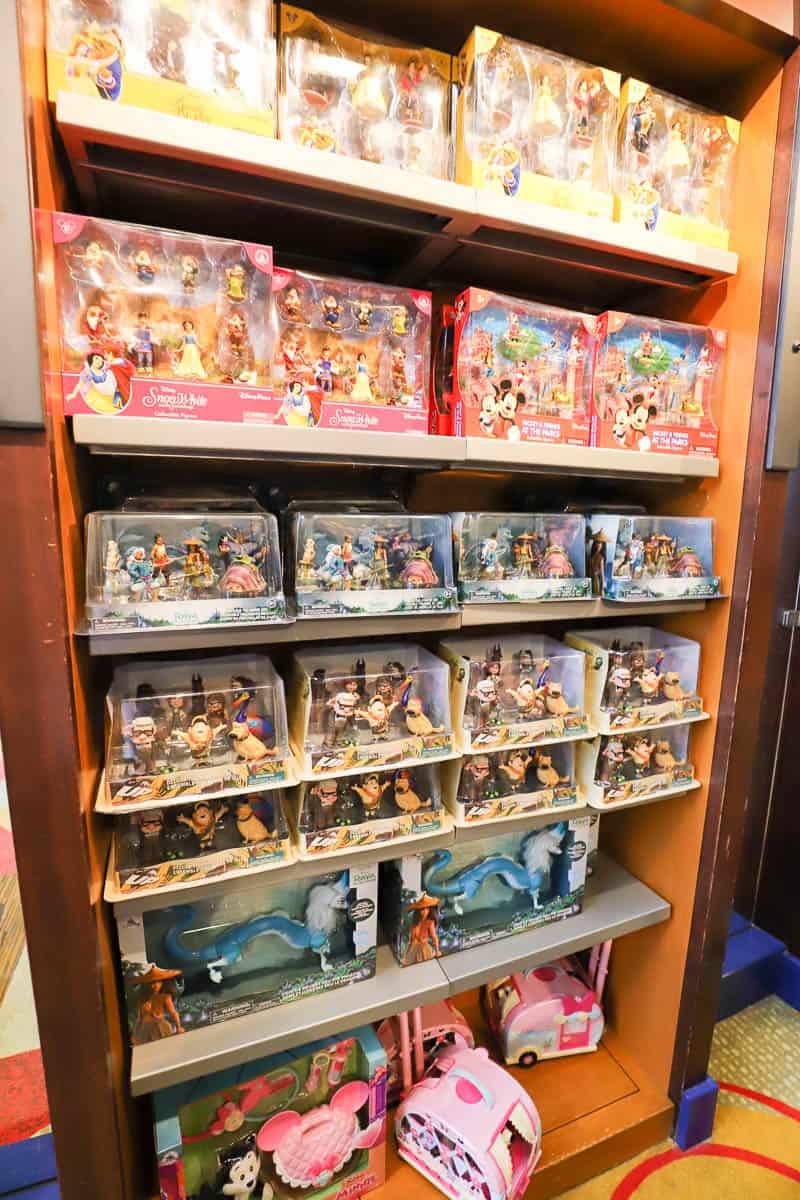 These are Wishables and plush keychains.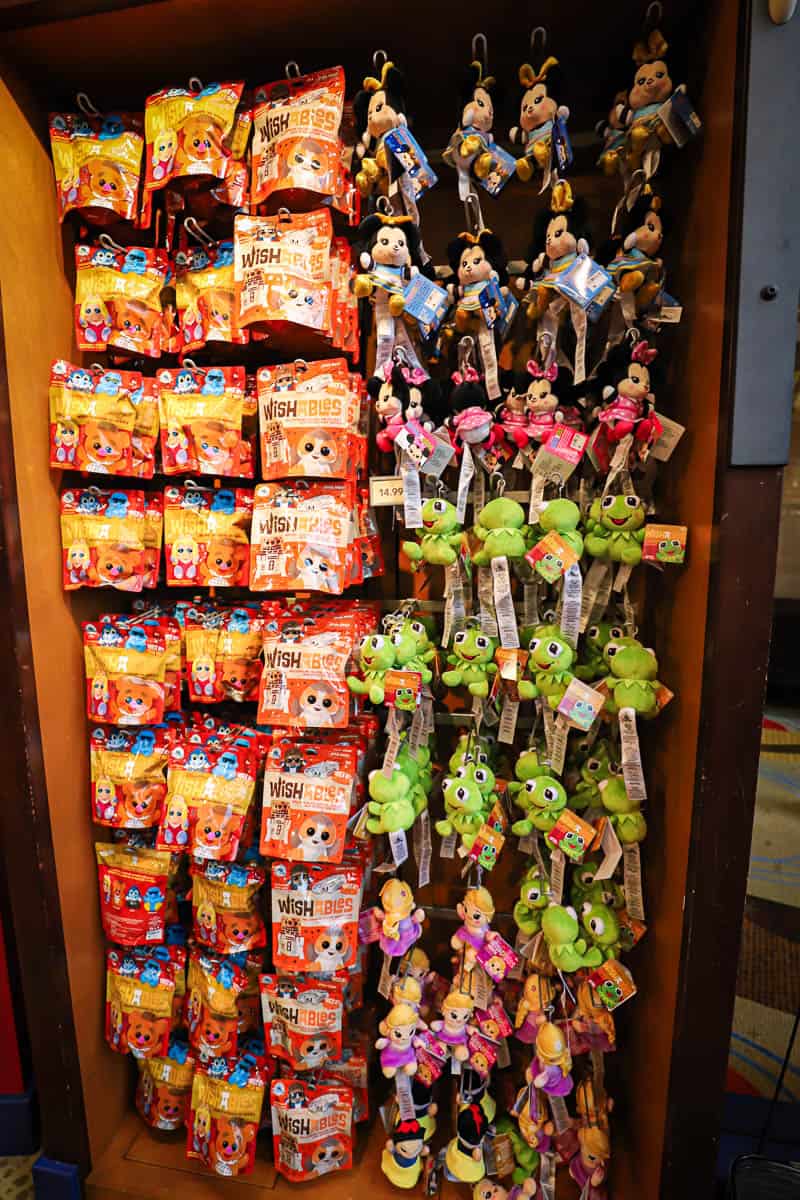 More stuffies!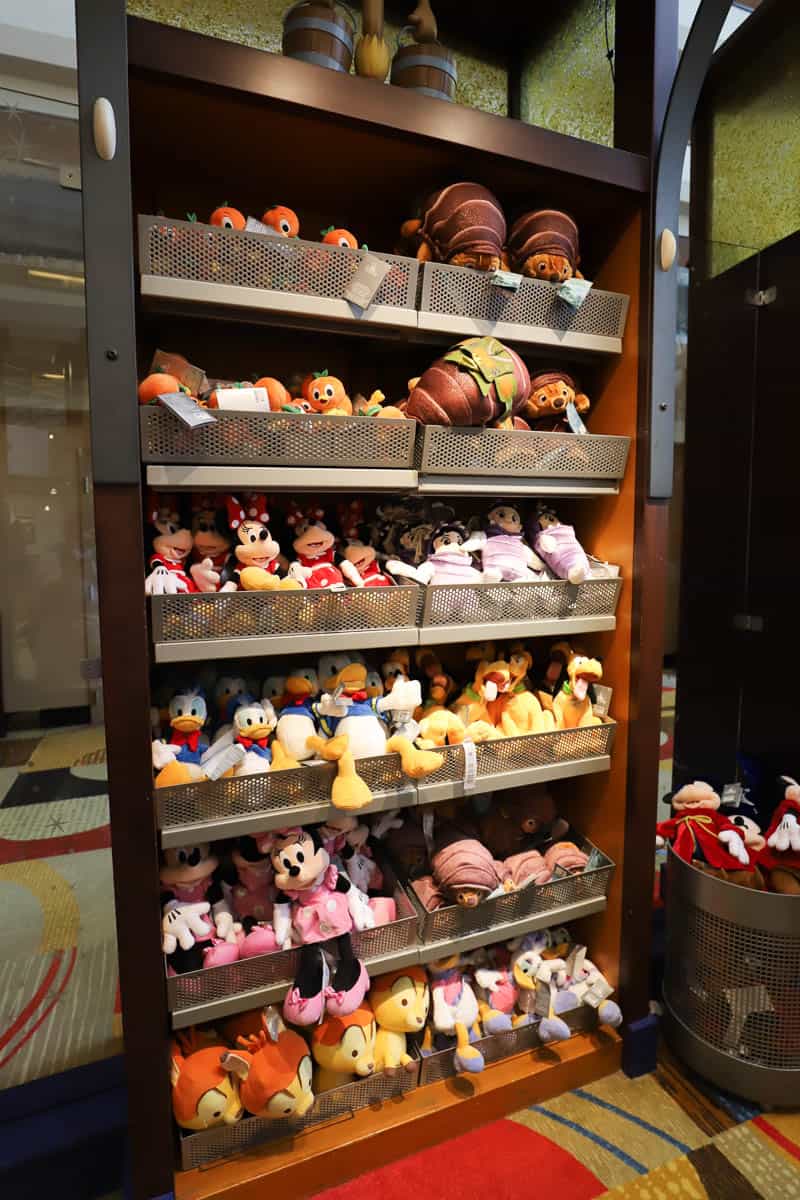 These princess dolls are relatively new. Recently, I've noticed guests browsing and purchasing them in several gift shops.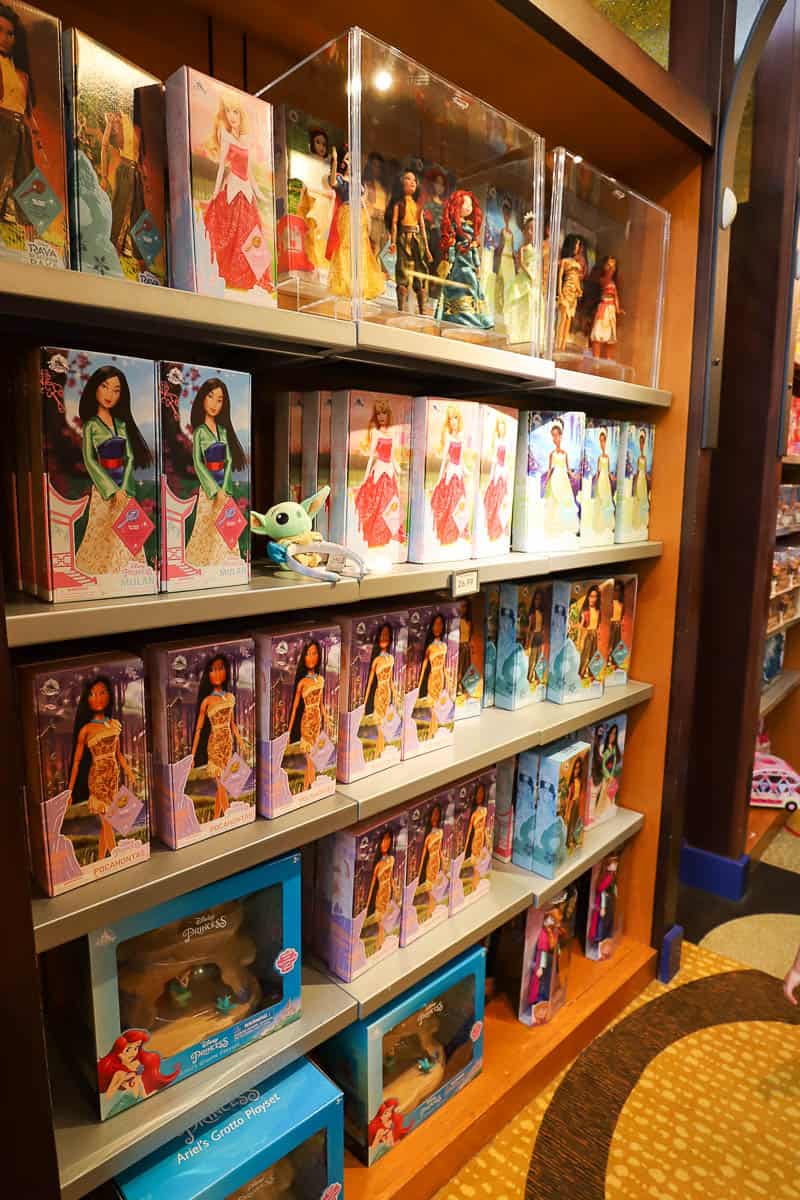 Lastly, Fantasia has a great selection of puzzles and board games.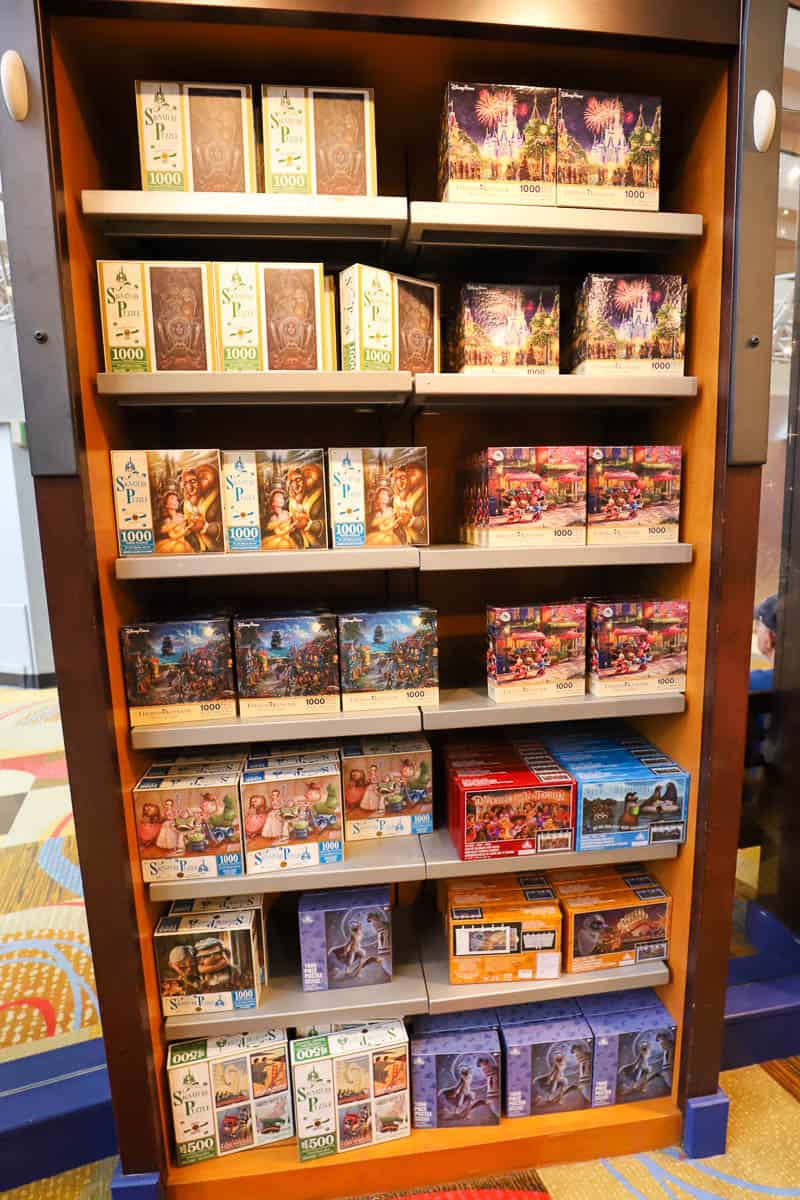 If you run into some bad weather, sometimes it's nice to pick up a game or a puzzle and hang out in your room.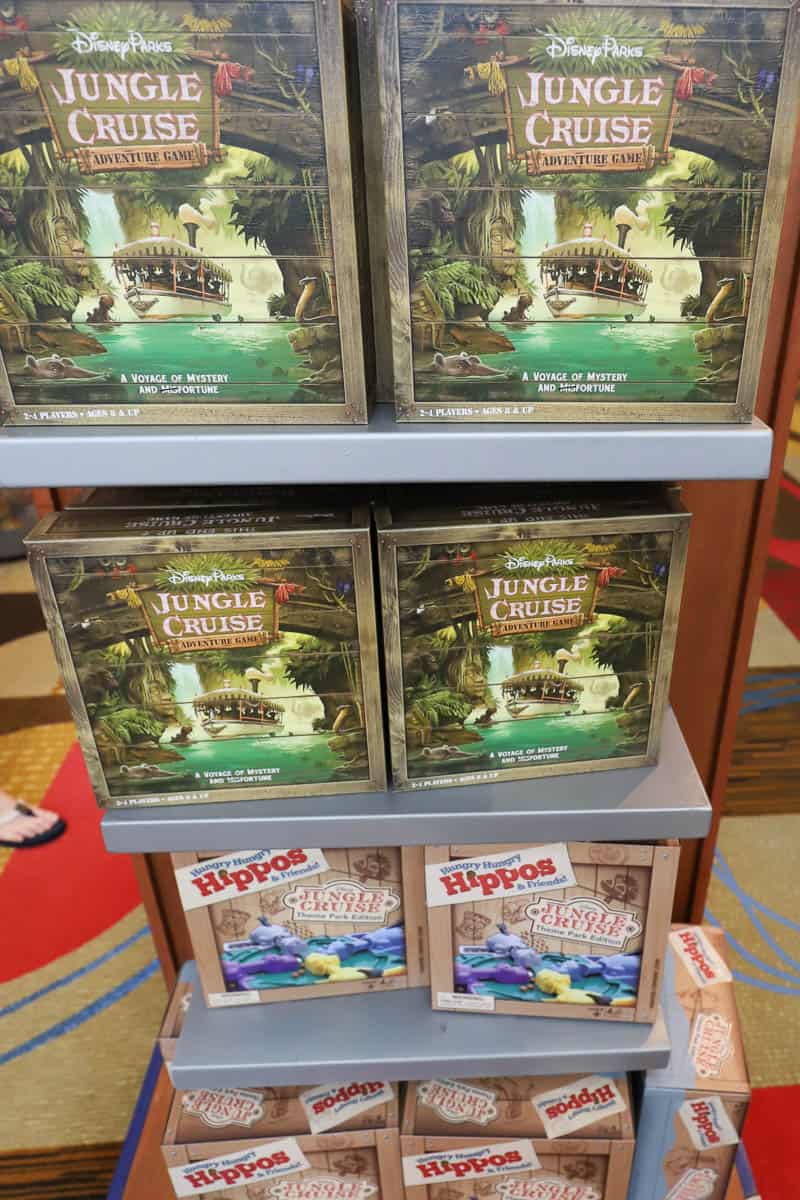 Fantasia at Disney's Contemporary is a great place to pick up a souvenir or let children do a little shopping. You'll find unique merchandise here that's not always available everywhere else.
Additionally, if you're purchasing an item and are concerned about packing it, you can ask them to ship it. Most of the shops at Disney World offer this service.
For more information about the Contemporary, all of our articles are listed on our main page: Disney's Contemporary Resort
Or you might like to browse a few popular articles:
In the comments:
Do you ever stop into Fantasia and browse when you visit the Contemporary? Did you find this article helpful in helping you locate specific merchandise at the resorts?