Disney's Contemporary Restaurants List (A Complete Dining Guide)
This dining guide discusses the restaurants at Disney's Contemporary Resort. Below we share an overview of each restaurant, our experiences, menus, and photos of items we've tried.
Most everyone knows Disney's Contemporary is the A-frame resort close to Magic Kingdom. But guests often don't know that the resort has fantastic dining options ranging from quick-service restaurants to full-scale fine dining.
Whether you have an upcoming stay planned or only want to visit as a day guest during your vacation, you'll have plenty of dining options to consider. The tough part? How can you choose among so many great restaurants at the resort?
Of course, it's a must to enjoy at least one meal at a restaurant on the Grand Canyon Concourse, where the monorail runs through overhead. Additionally, if you're looking for an elegant dinner, the Contemporary is home to one of the finest signature restaurants at Walt Disney World.
Below, we'll go over the restaurants at Disney's Contemporary. We'll examine the resort's counter service, table service, character dining, coffee shop, and pool bars. We'll also discuss a few dining options at other nearby monorail resorts.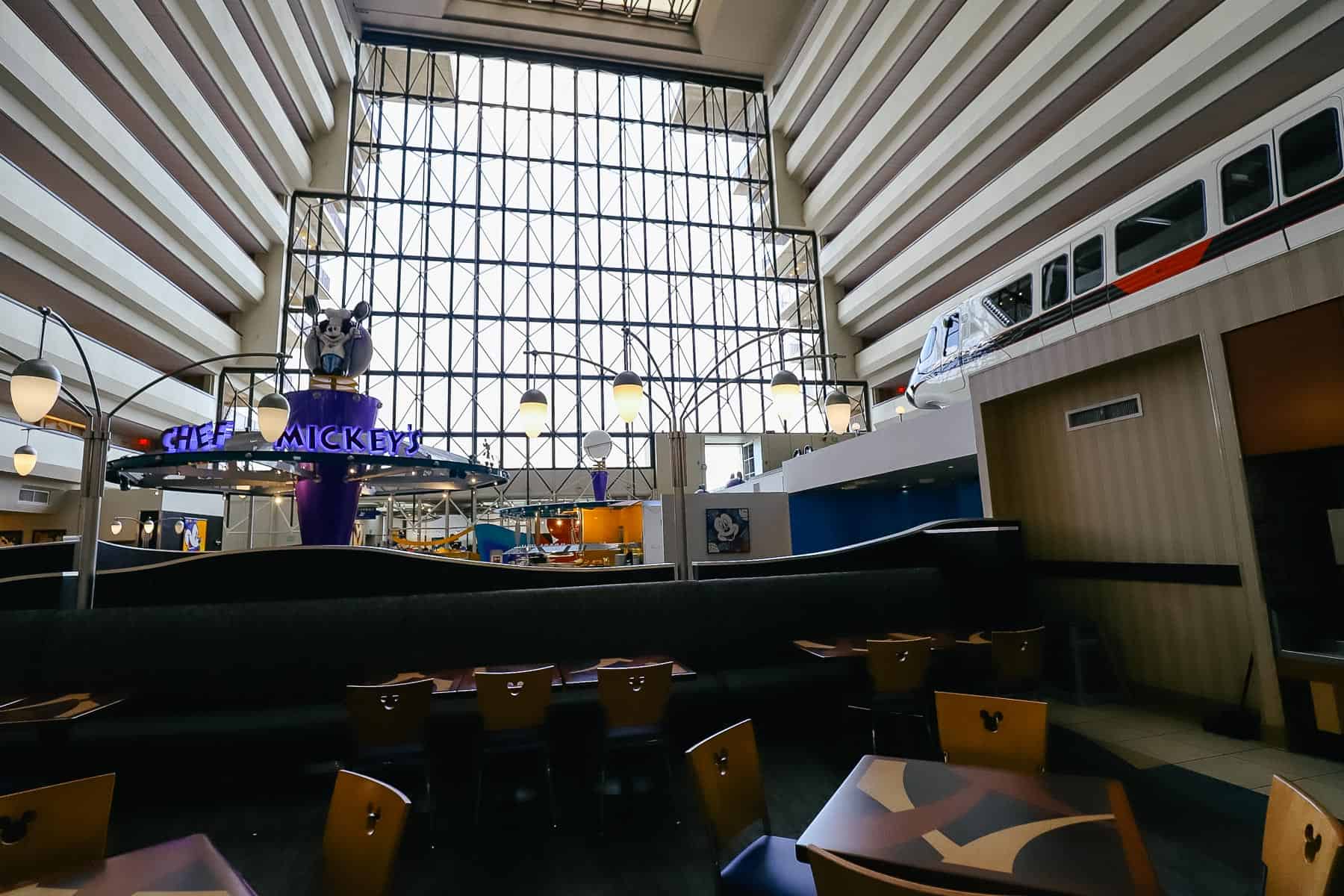 Disney's Contemporary Restaurant List
Below is a list of all the restaurants at Disney's Contemporary Resort.
Counter Service Restaurants (Quick Service)
Lounges and Bars
Outer Rim
Steakhouse 71 Lounge
California Grill Lounge
Table Service Restaurants
Steakhouse 71
Chef Mickey's
California Grill
Pool Bars with Counter Service
Coffee Quick Service
Each restaurant listed above is within Disney's Contemporary Resort, except for the Cove Bar. The Cove Bar is at the Bay Lake Tower pool area, exclusive to Bay Lake Tower guests.
Bay Lake Tower is a Disney Vacation Club Resort connected to the Contemporary via a bridge. Guests of the DVC Resort have access to Disney's Contemporary Resort's amenities.
Related: Bay Lake Tower Review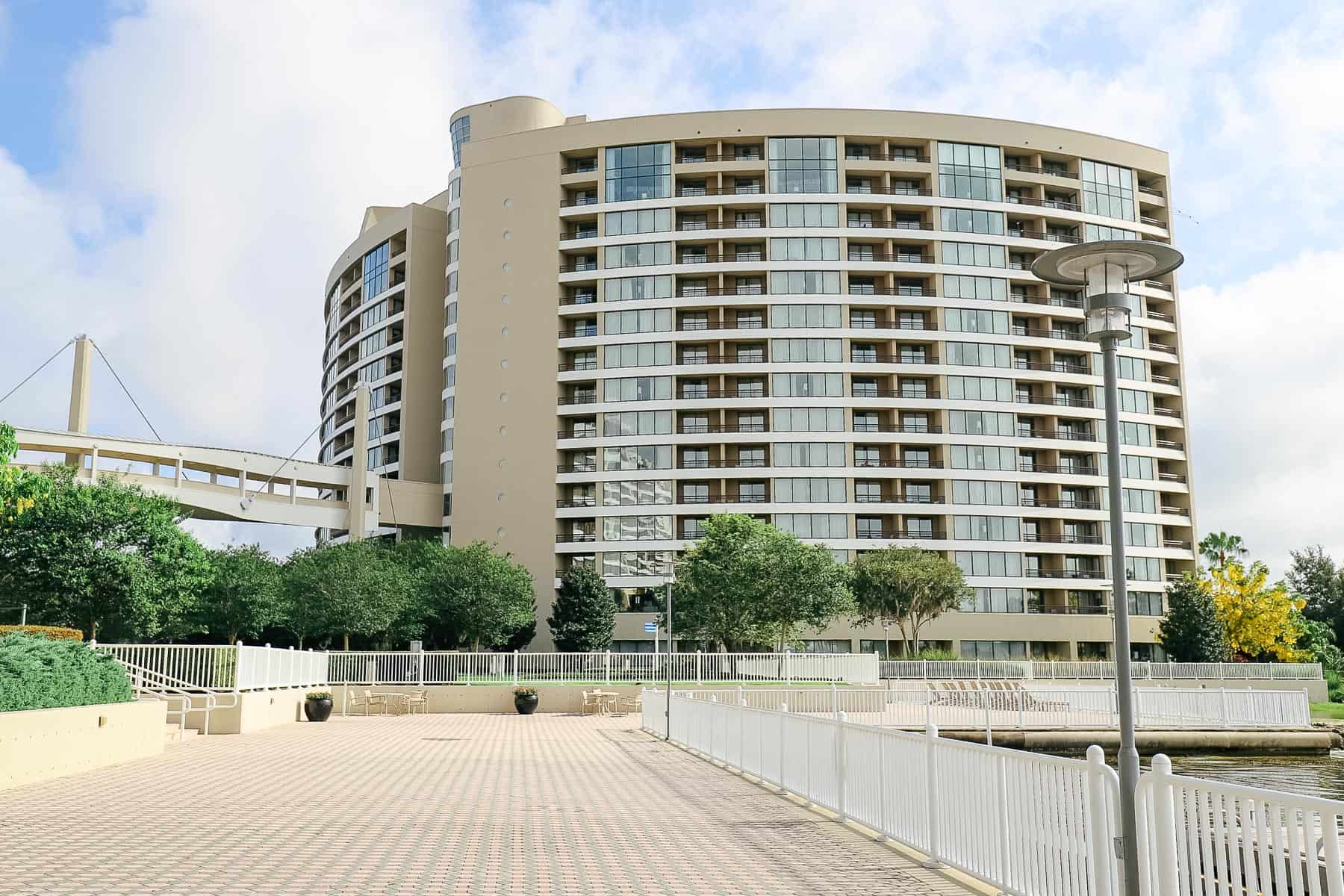 Several dining options at Disney's Contemporary are located on the resort's fourth floor, commonly called the Grand Canyon Concourse. Guests can access the fourth floor by taking the escalators or elevator up from the first-floor lobby. Those visiting via the resort monorail service will exit the monorail and take the escalator or elevator down one floor.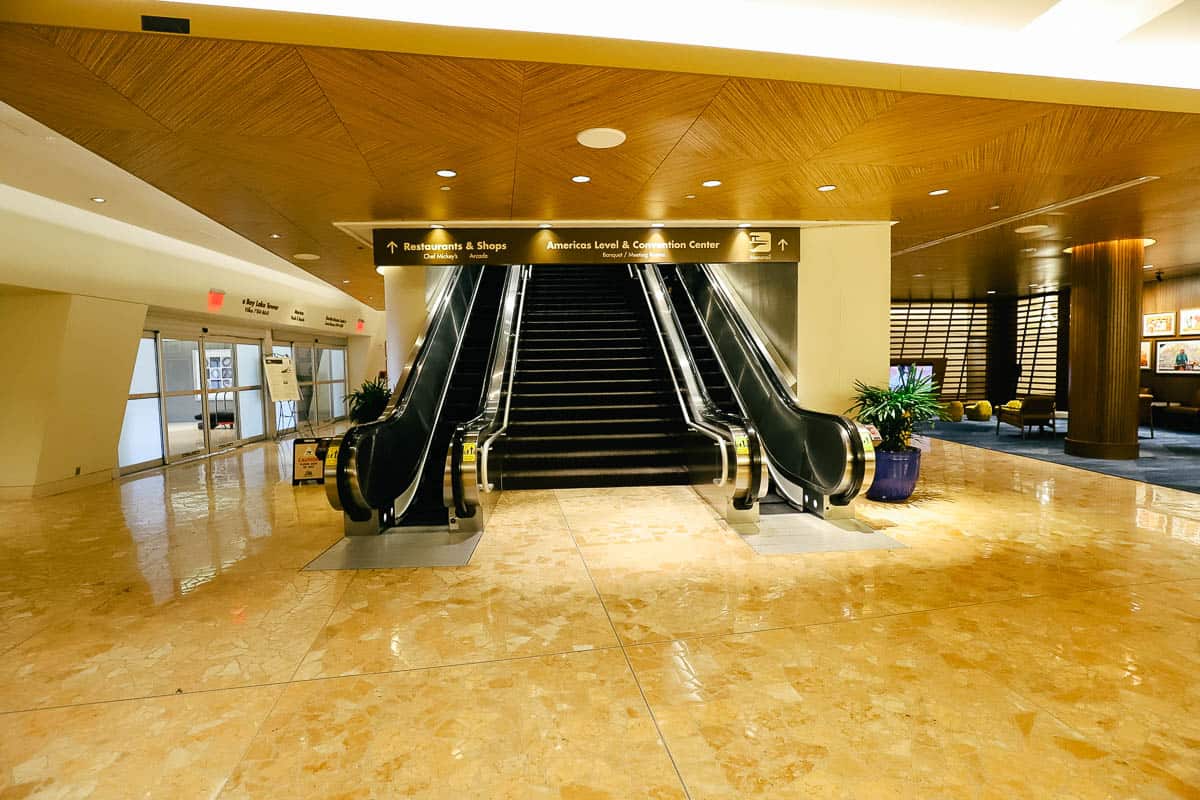 Quick Service at Disney's Contemporary
First, we'll discuss the primary quick service at Disney's Contemporary. Contempo Cafe is one of the most underrated quick services at Walt Disney World. This restaurant sits in the middle of the Grand Canyon Concourse.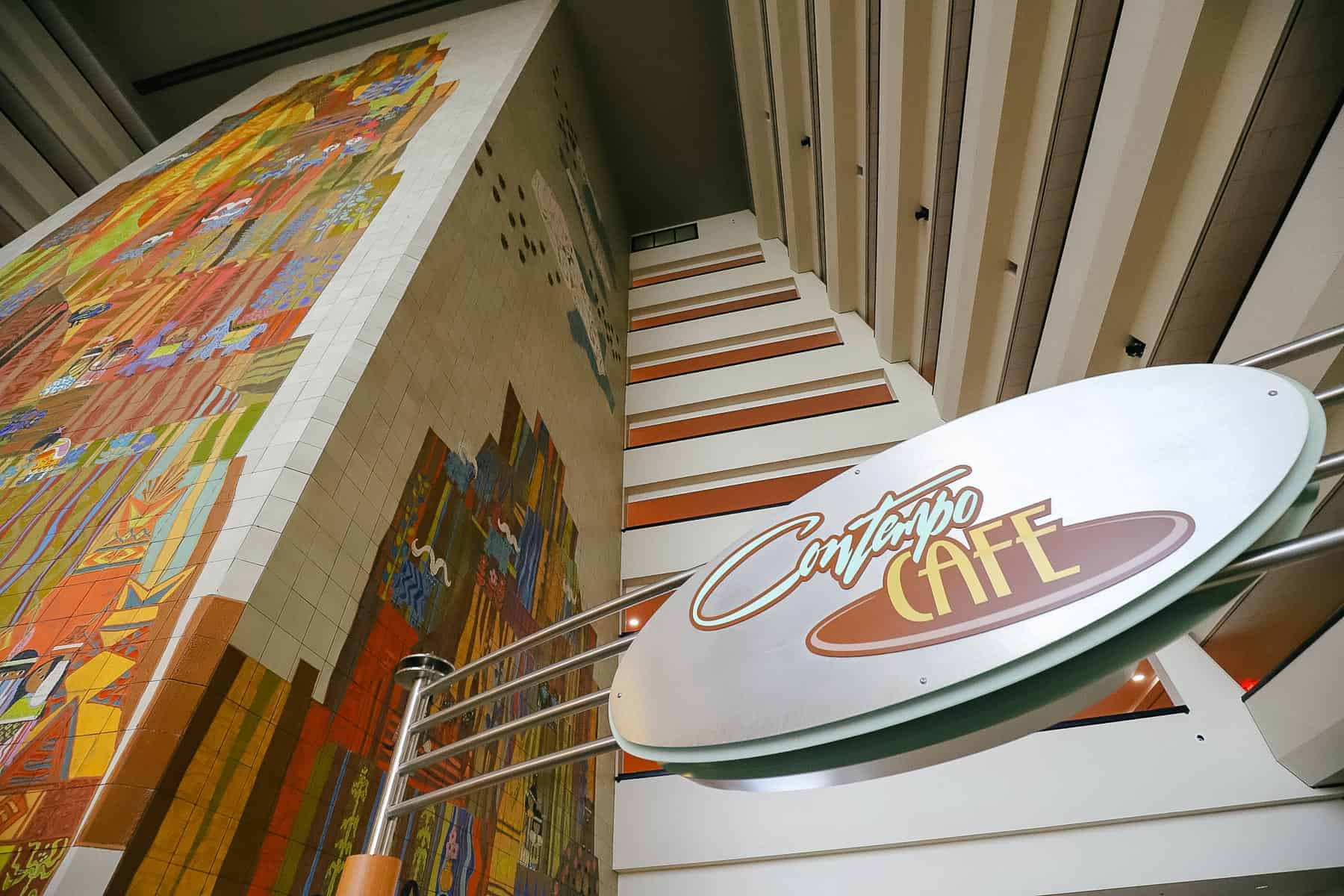 Guests can order their food at Contempo Cafe or use Disney's mobile order service via the My Disney Experience app. A few new electronic menu boards were installed toward the quick services entrance. Resort refillable mugs are available at this location.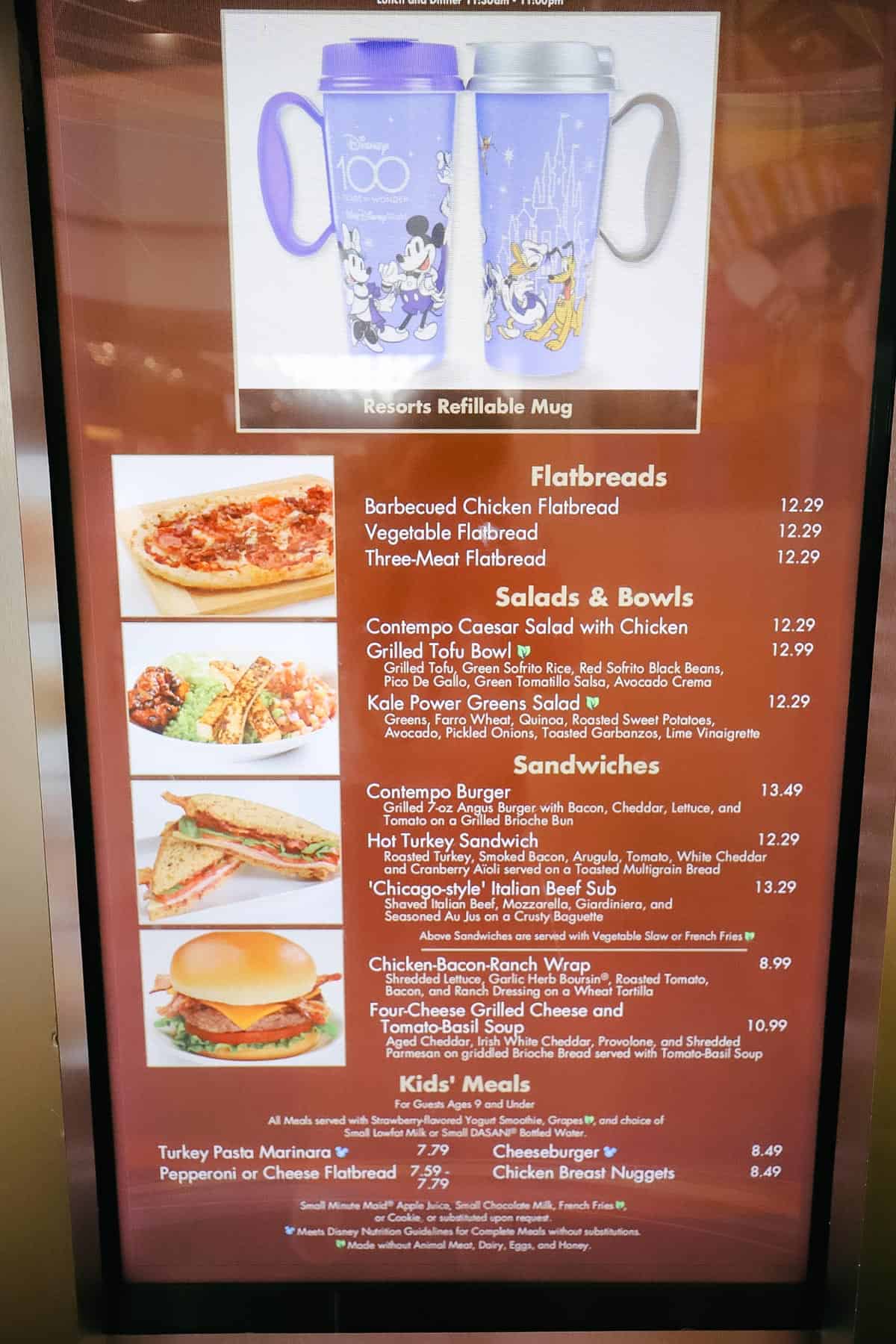 Inside the restaurant, you can browse displays containing pastries, bagels, muffins, and other food options.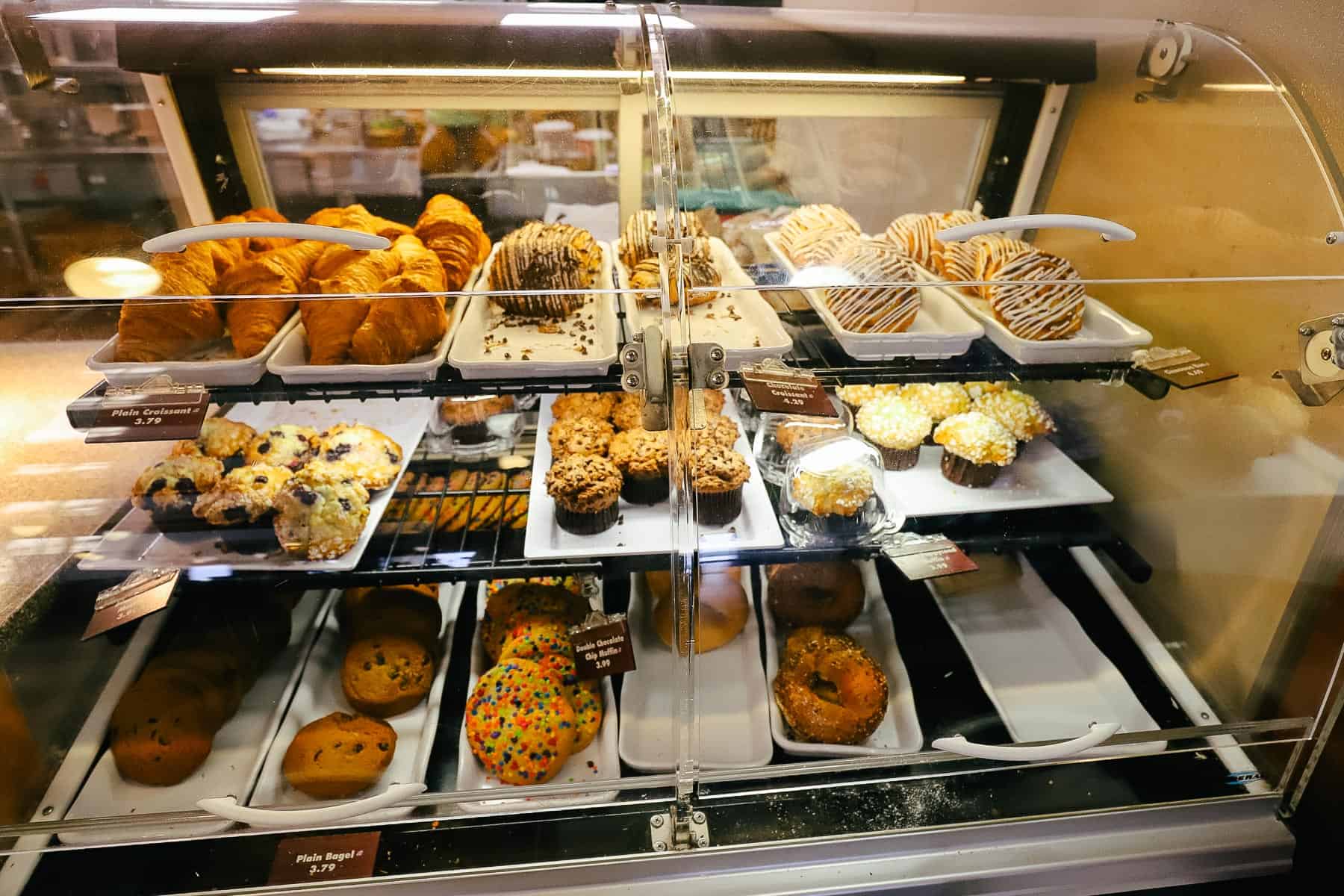 Contempo Cafe serves breakfast, lunch, and dinner. Hours of operation are between 7:00 a.m. and 11:00 p.m. Prices average $14.99 and under per item.
On my recent stay in the Garden Wing, I ordered one of the grilled breakfast sandwiches one morning. This option featured ham, cheese, and eggs on brioche.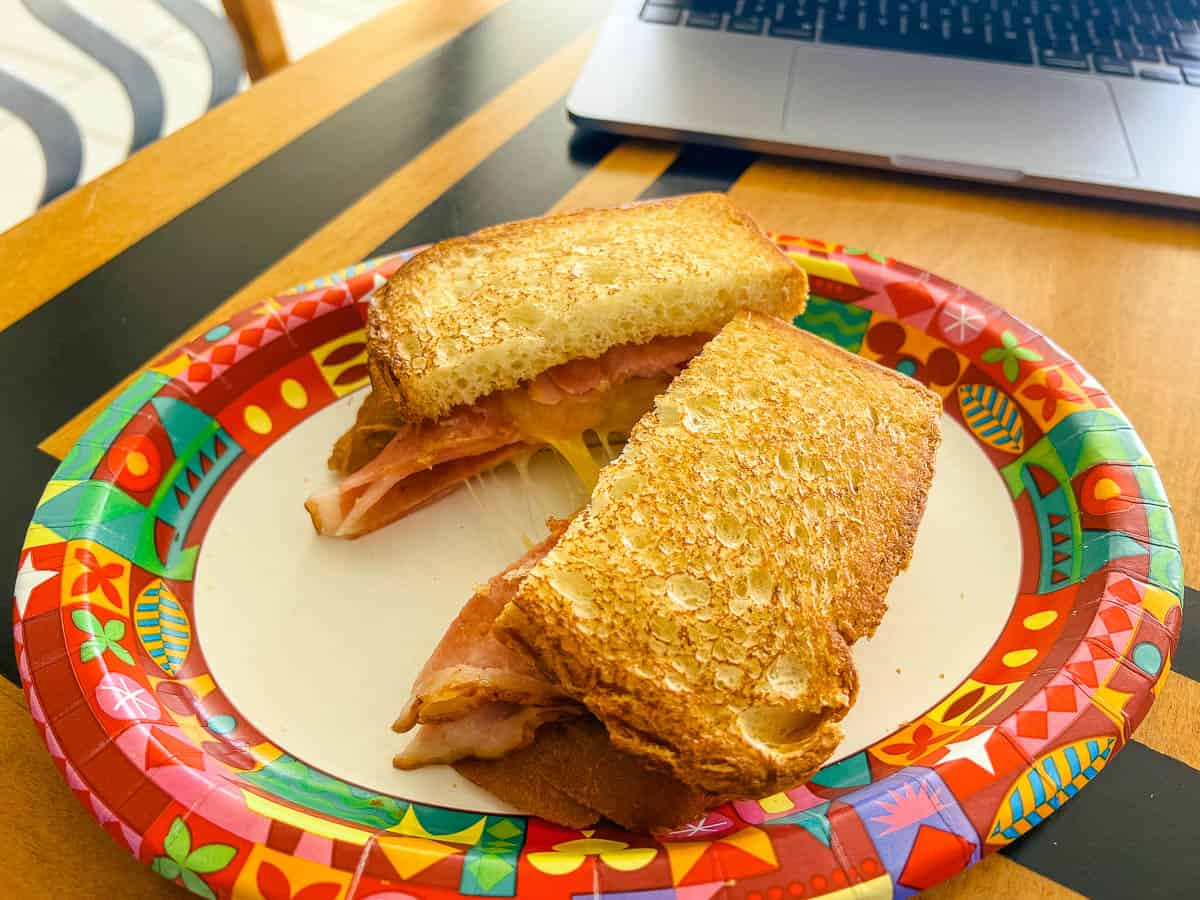 Other items on the menu for breakfast include a bounty platter, Mickey waffles, a tofu breakfast bowl, and oatmeal. You can expect flatbread pizza, burgers, chicken nuggets, and plant-based options for lunch and dinner. Contempo Cafe's breakfast, lunch, and dinner menus are available on Disney.com.
I've also enjoyed the Kale Power Greens salad with Farro, roasted sweet potatoes, avocado, pickled onions, garbanzos, and a lime vinaigrette.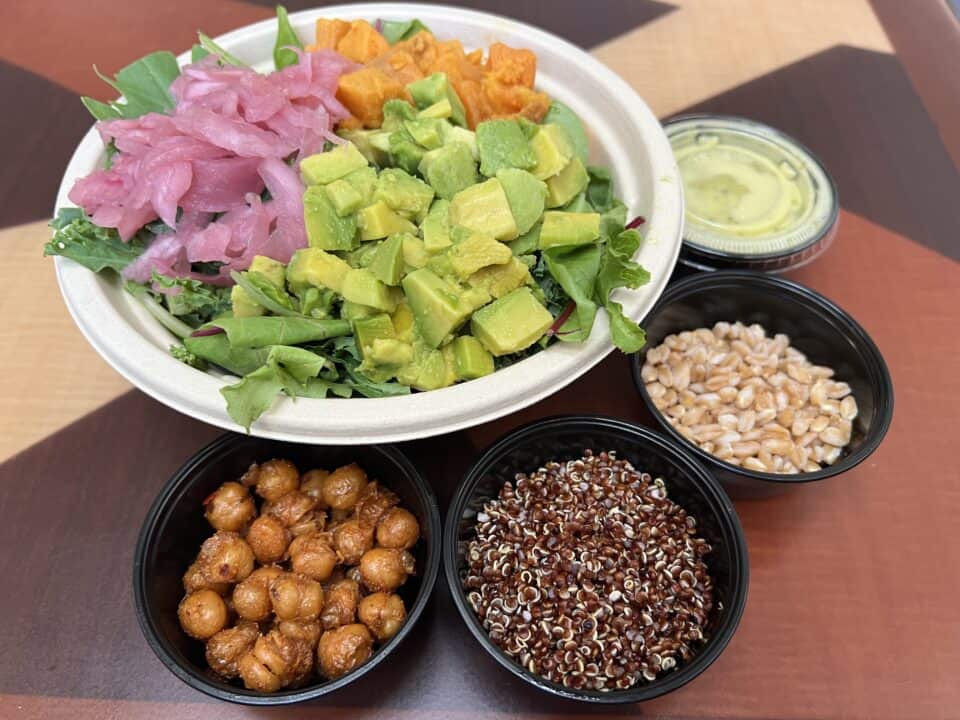 On my last visit, I had a hot turkey sandwich with a side of Disney's homemade potato chips. It was a delicious meal.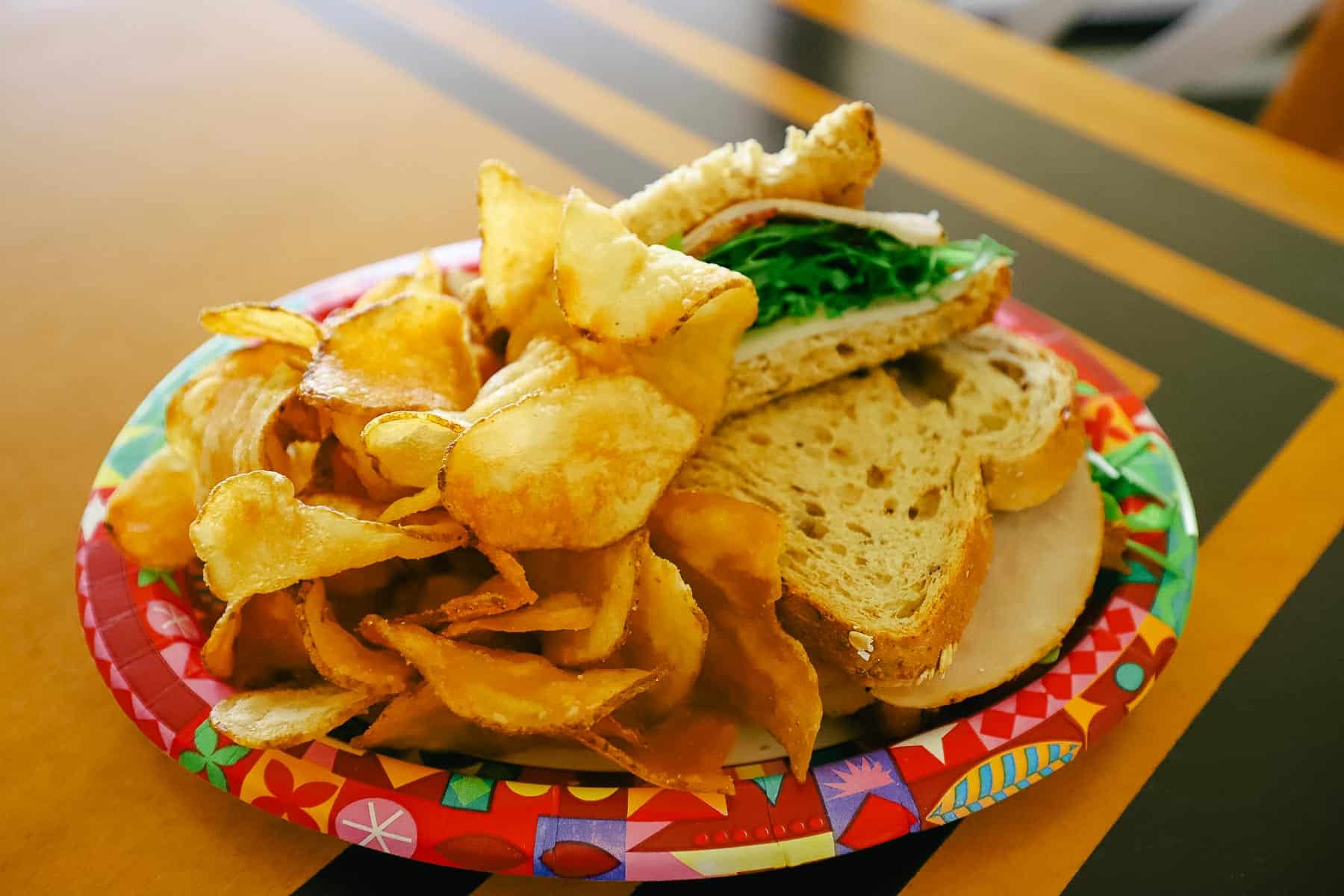 My other go-to meal at Contempo Cafe is the cheeseburger kids' meal, and we often order allergy-friendly chicken tenders at this location. We frequent Contempo Cafe because we enjoy the food and seeing the monorails come through while dining.
Over the years, I've often read planning advice recommending guests go to Chef Mickey's to see the monorail while eating. But you can get a similar experience at Contempo Cafe for a much lower price, minus the characters.
Related: Contempo Cafe Review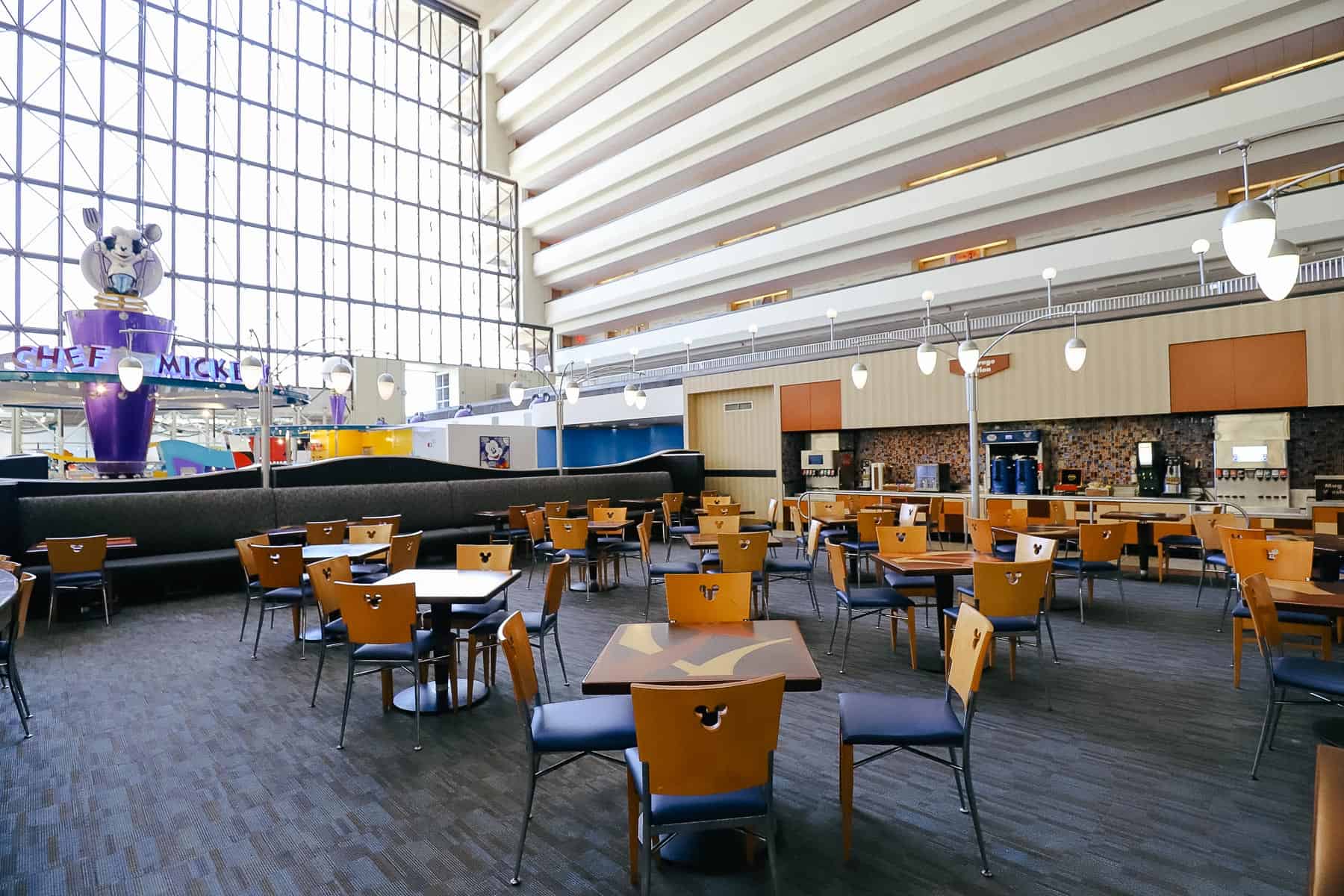 Lounges at Disney's Contemporary
Disney's Contemporary Resort is home to three formal lounges. Outer Rim is the most casual of those lounges, sitting on the far side of the Grand Canyon Concourse.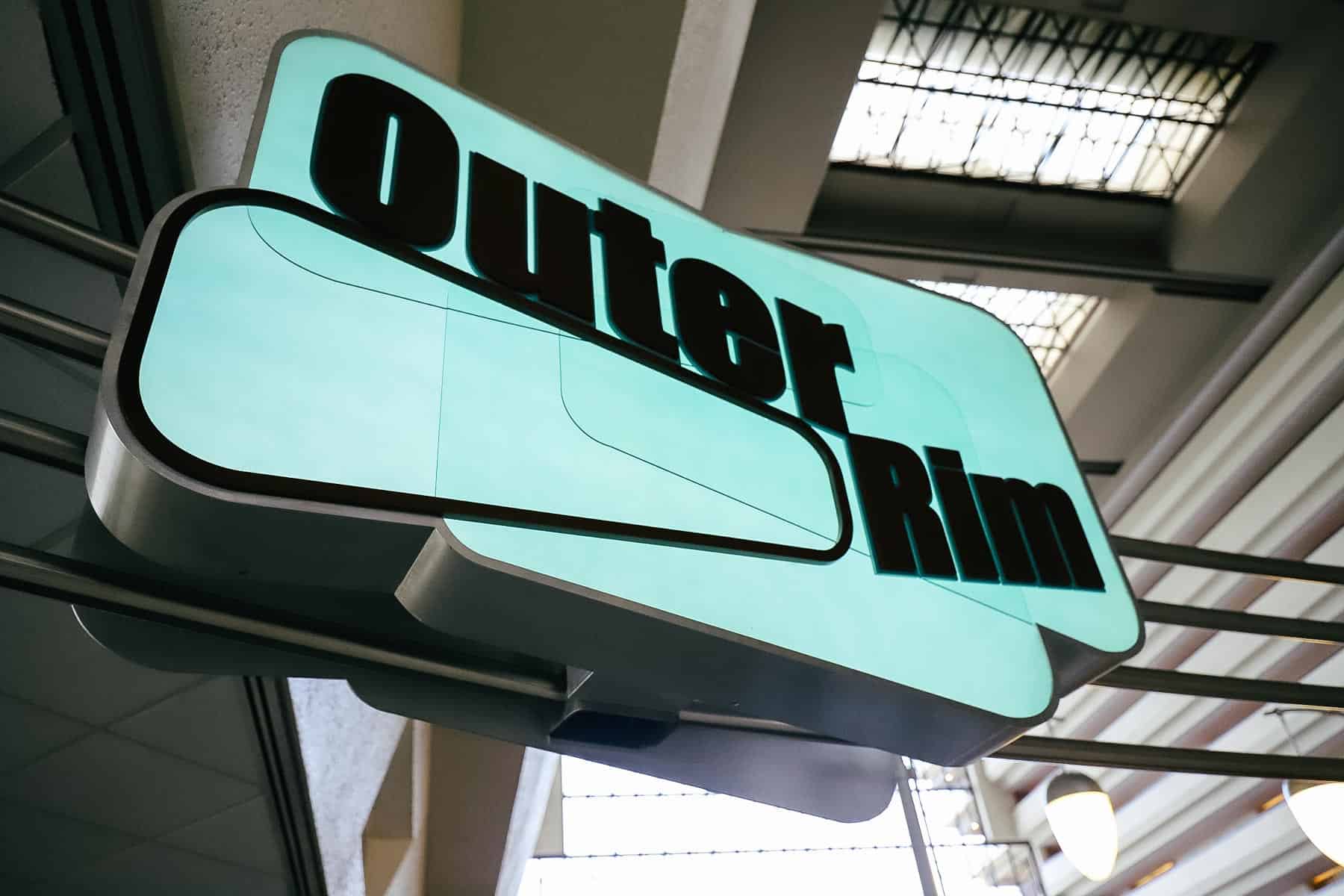 Guests Can order beer, wine, and cocktails at Outer Rim. Here is a preview of their menus.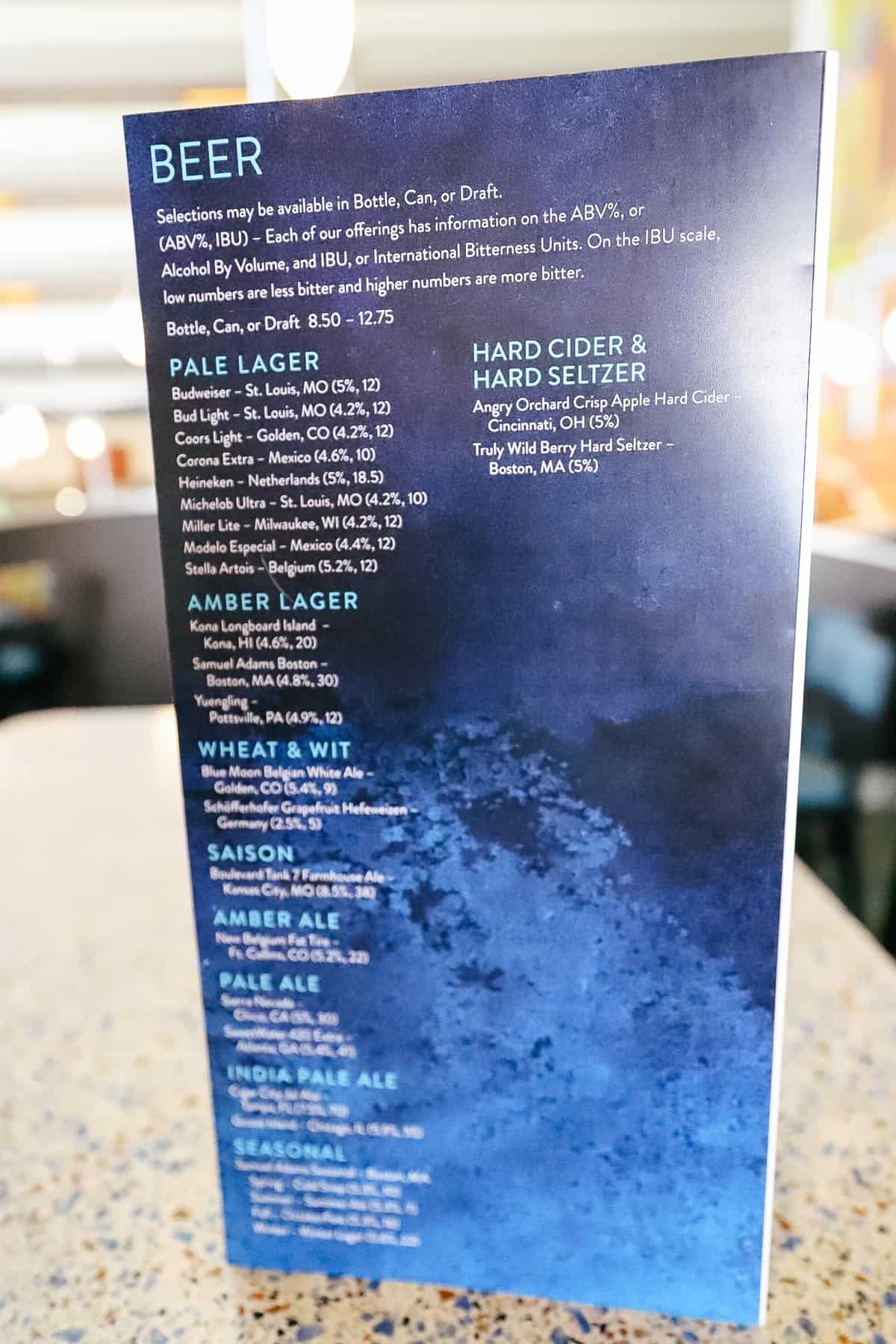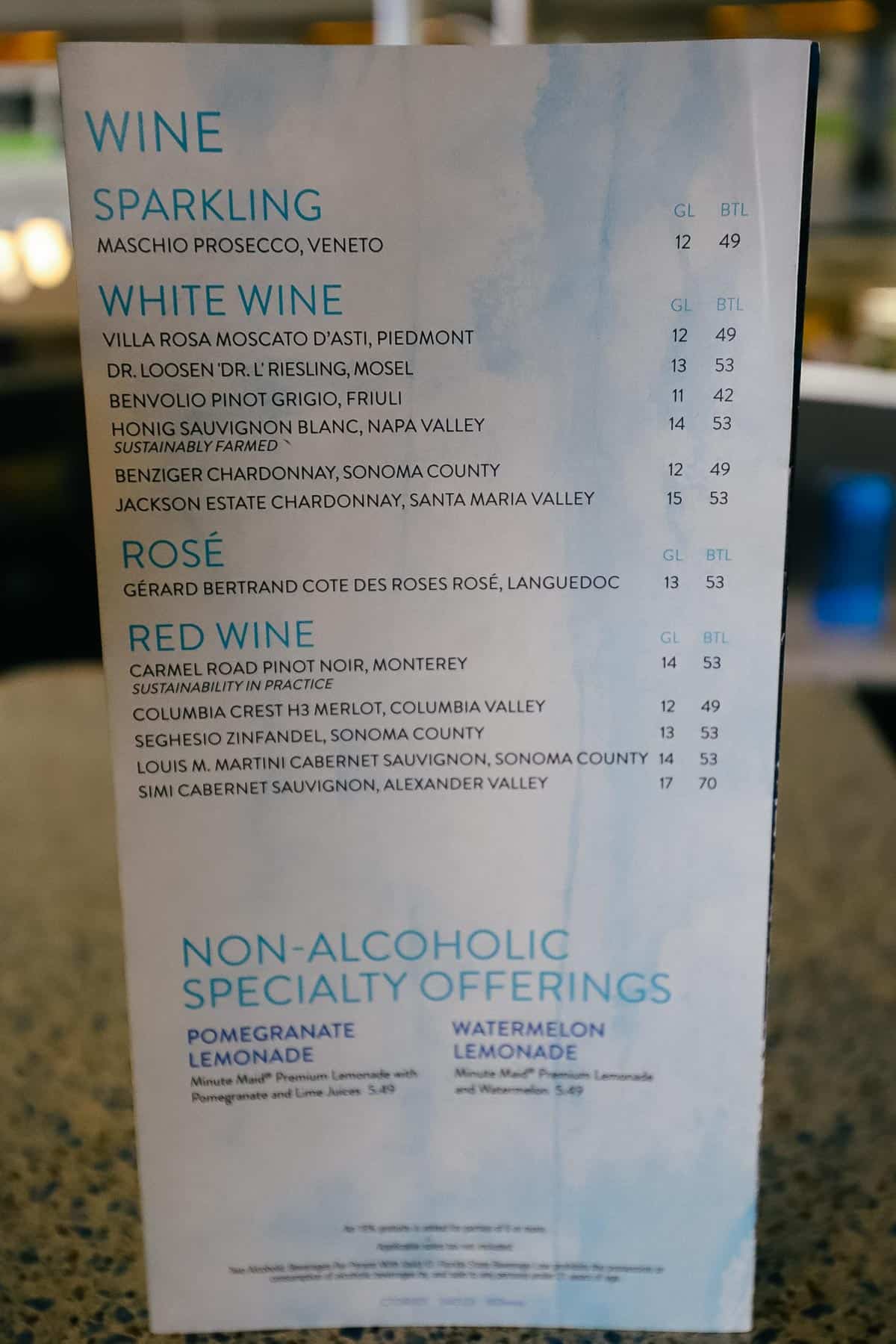 Outer Rim offers several snacks (bar food) and Disney's standard cocktail menu.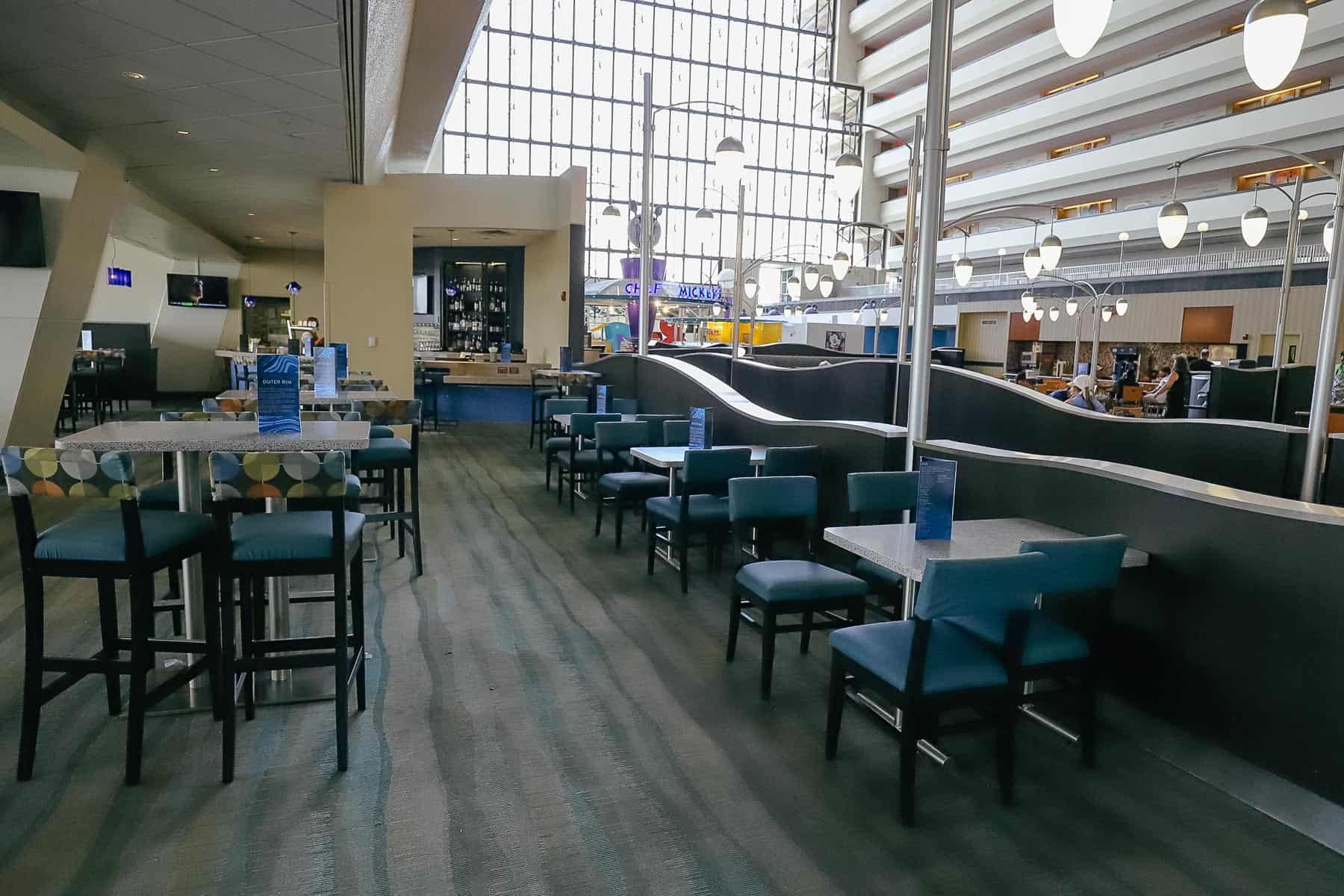 While Outer Rim isn't the worst place to order a drink, we prefer the Steakhouse 71 Lounge. Formerly, The Wave Lounge, Steakhouse 71, opened a few years ago.
Guests dining at Steakhouse 71 will need a reservation. However, the lounge and bar are designated for walk-up guests. Steakhouse 71 has a tremendous bar area with plenty of room to enjoy a meal. You can order anything from the restaurant's regular menu.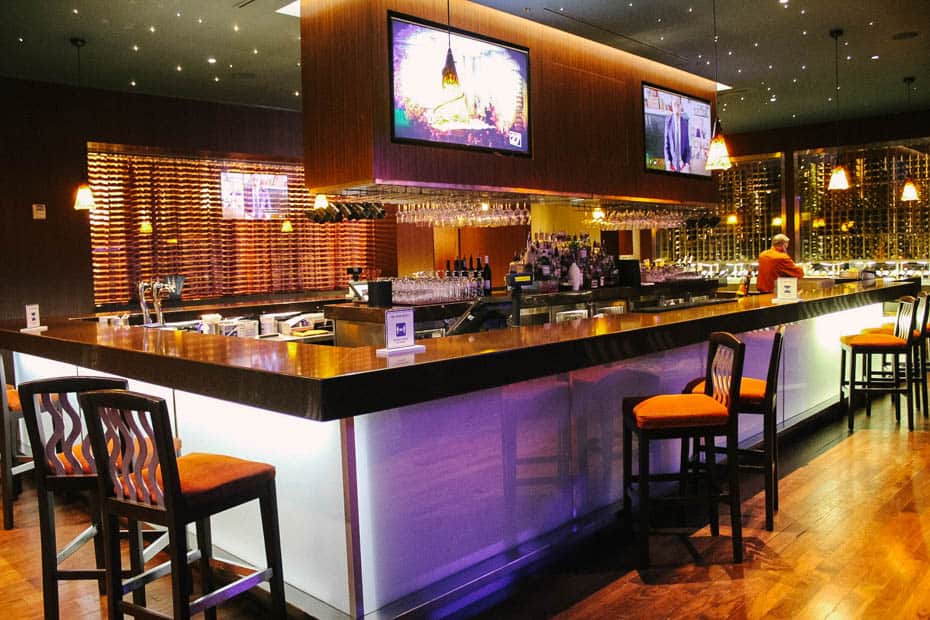 Two other alcove seating areas comprise the lounge offering small tables and plush seating. It's a fun place to enjoy a meal or meet friends and family for a cocktail.
Both the lounge and restaurant are casual and family-friendly. I've often seen families enjoying a meal in the lounge area when seating was unavailable at the restaurant.
Lastly, the California Grill Lounge is another option. You will need to visit the hostess stand on the resort's second floor and ask if they have any bar or lounge availability.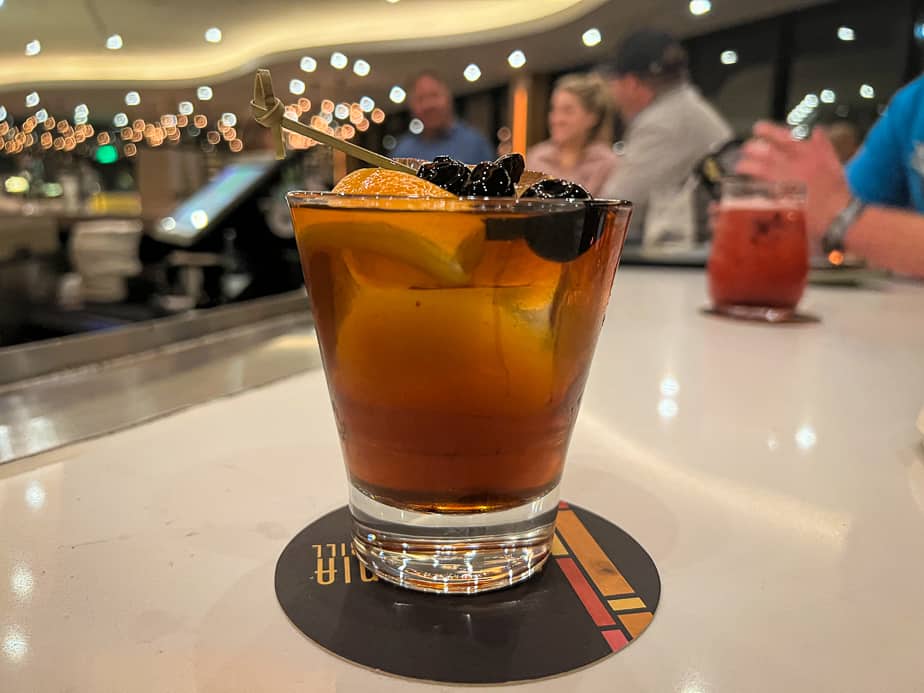 Unfortunately, most of the lounge seating has been converted to tables. So the lounge seating is pretty limited to the bar. We were lucky to grab a few seats there a while back.
Since the restaurant offers a prix fixe menu, the bar's menu is minimal. I was able to order sushi. Sadly, it wasn't near the quality of sushi that used to be offered at the restaurant.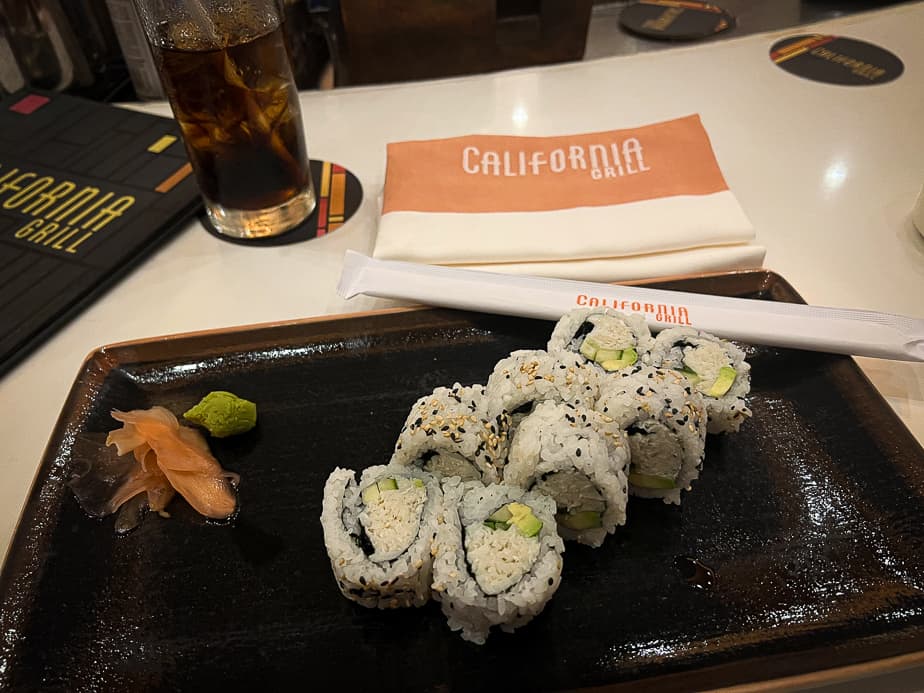 Character Dining at Disney's Contemporary
Chef Mickey's is Disney's Contemporary's character dining location. This restaurant sits on the Grand Canyon Concourse adjacent to Contempo Cafe.
Chef Mickey's serves a breakfast and dinner buffet daily. Classic characters like Mickey Mouse as Chef Mickey, Minnie Mouse, Donald Duck, Goofy, and Pluto greet guests in the restaurant's various dining rooms during the meal.
Chef Mickey's is popular because of the monorail and classic characters. However, most character meals we've reviewed at Disney World have had not-so-great food. So keep that in mind when planning a dinner or breakfast with characters.
(Chip and Dale do not meet at Chef Mickey's, but you can find them at the Garden Grill at Epcot with Mickey and Pluto.) Related: Disney Character Dining Guide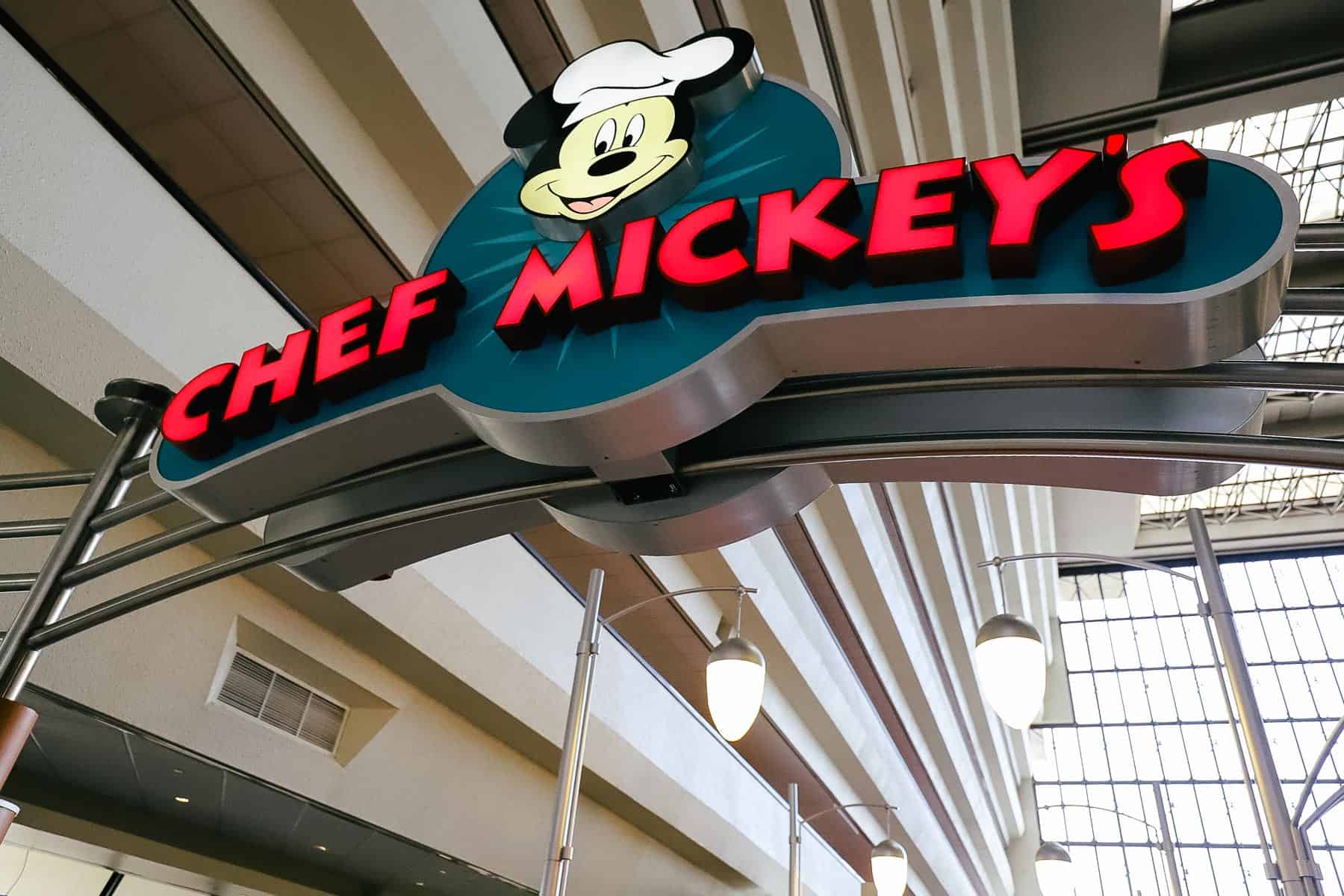 Table Service Restaurants at Disney's Contemporary
Disney's Contemporary Resort has one traditional table-service restaurant, Steakhouse 71. Located off the first-floor lobby, this restaurant is open daily for breakfast, lunch, and dinner.
Formerly, this restaurant was The Wave, and we considered it a bit of a hidden gem. However, given the popularity of Steakhouse 71, it's unfair to call it a secret location because everyone seems to know about it.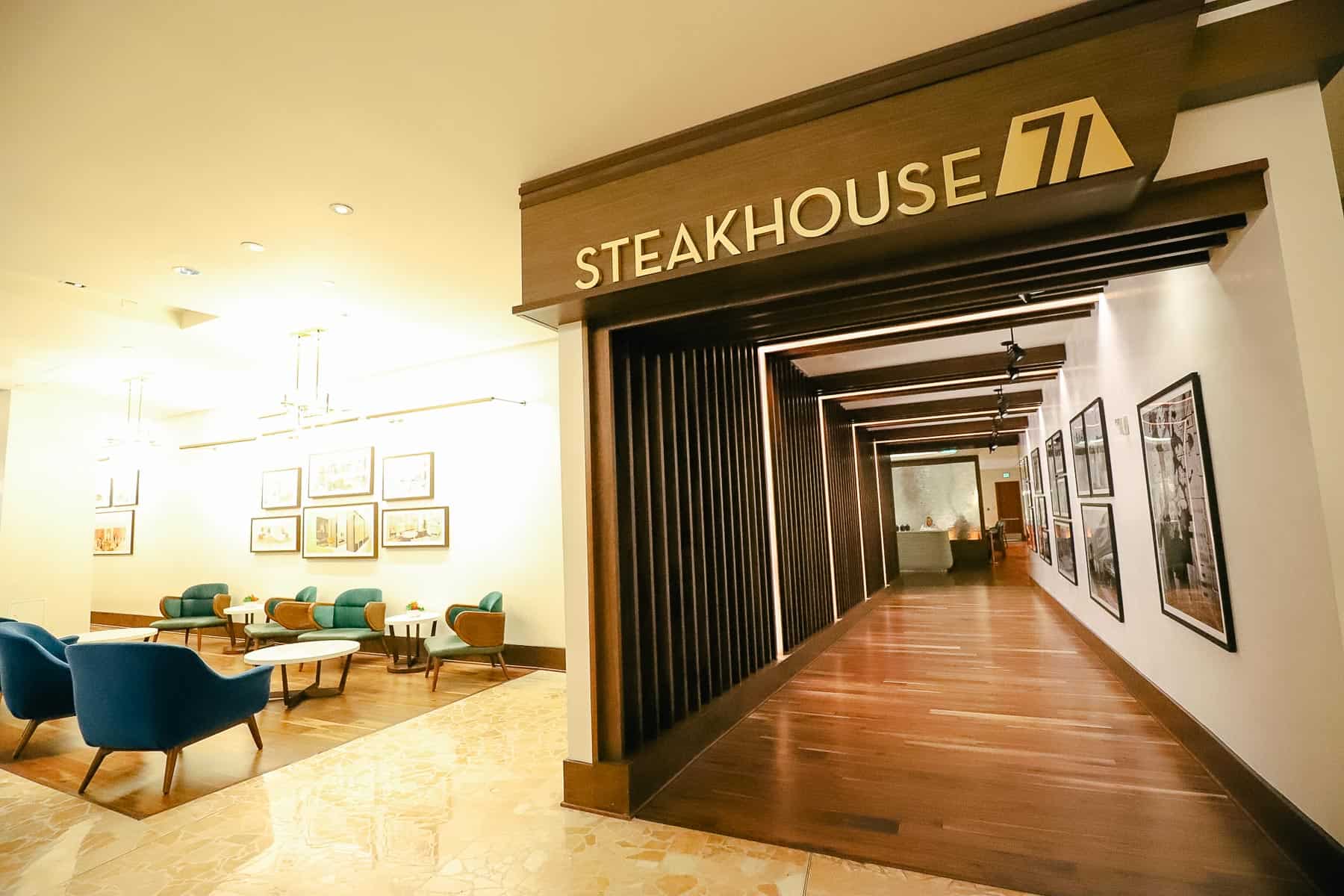 We've enjoyed multiple meals at Steakhouse 71 since it opened. On my first visit, I had an incredibly delicious breakfast consisting of pancakes, sausages, and a side of grits.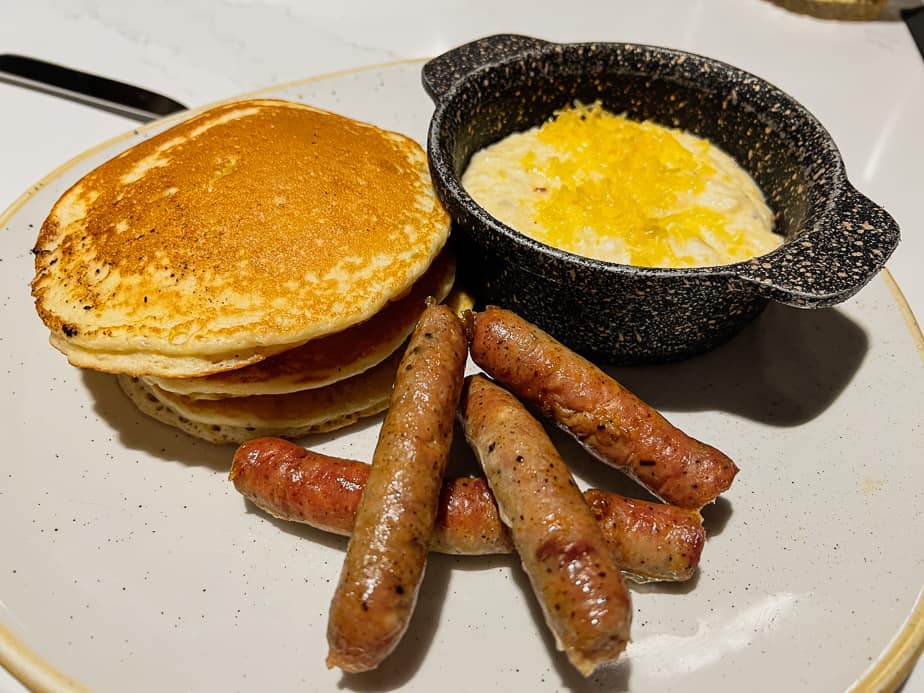 My only complaint is that the breakfast menu's a little egg-heavy. Of course, it's hard to go wrong with items like Eggs Benedict, Steak and Eggs, and Walt's Prime Rib Hash.
Related: Steakhouse 71 Breakfast Review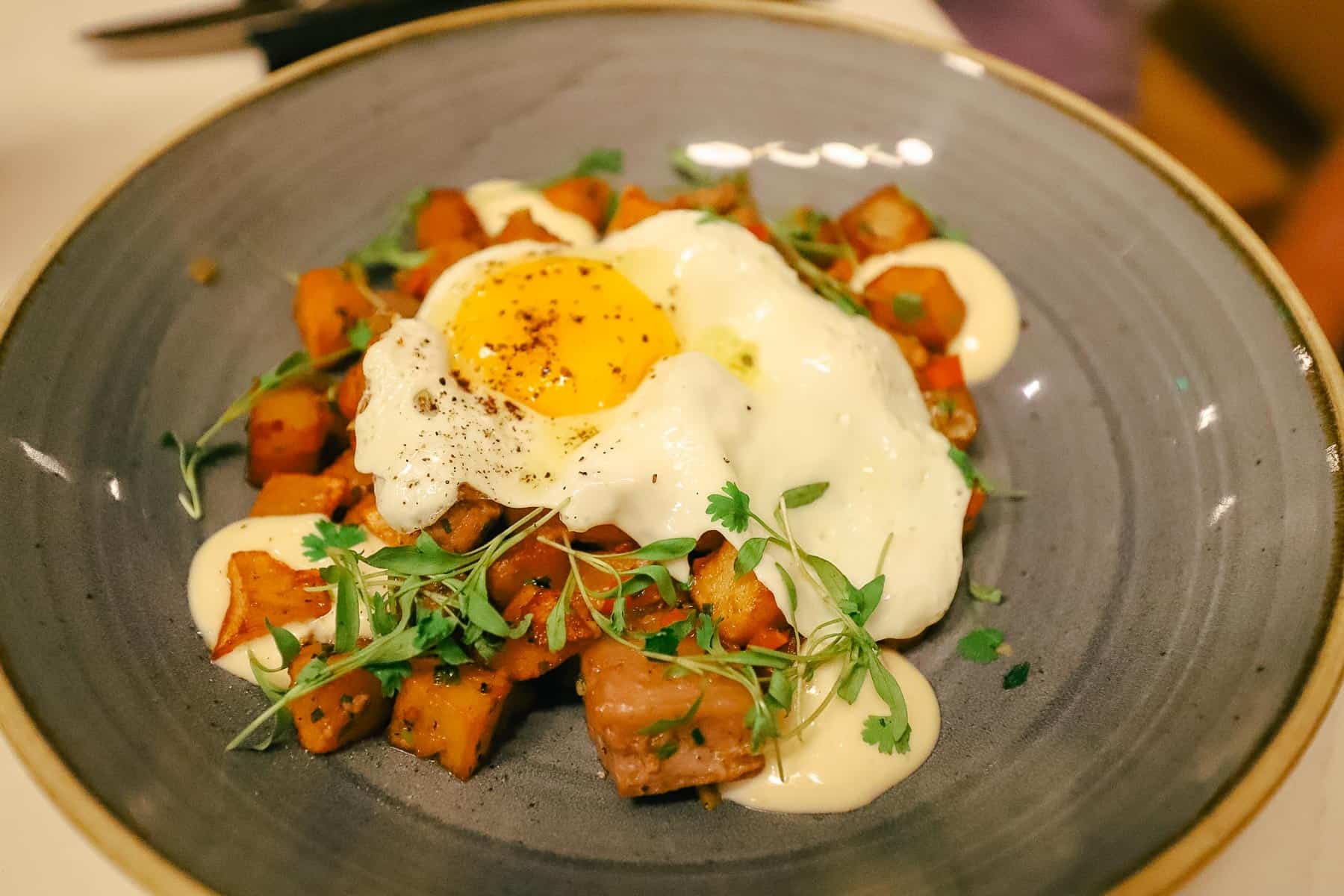 For lunch, you might enjoy one of the sandwiches on the menu. At dinner, guests rave over the French Onion Soup, the Roasted Prime Rib, and the loaded macaroni and cheese.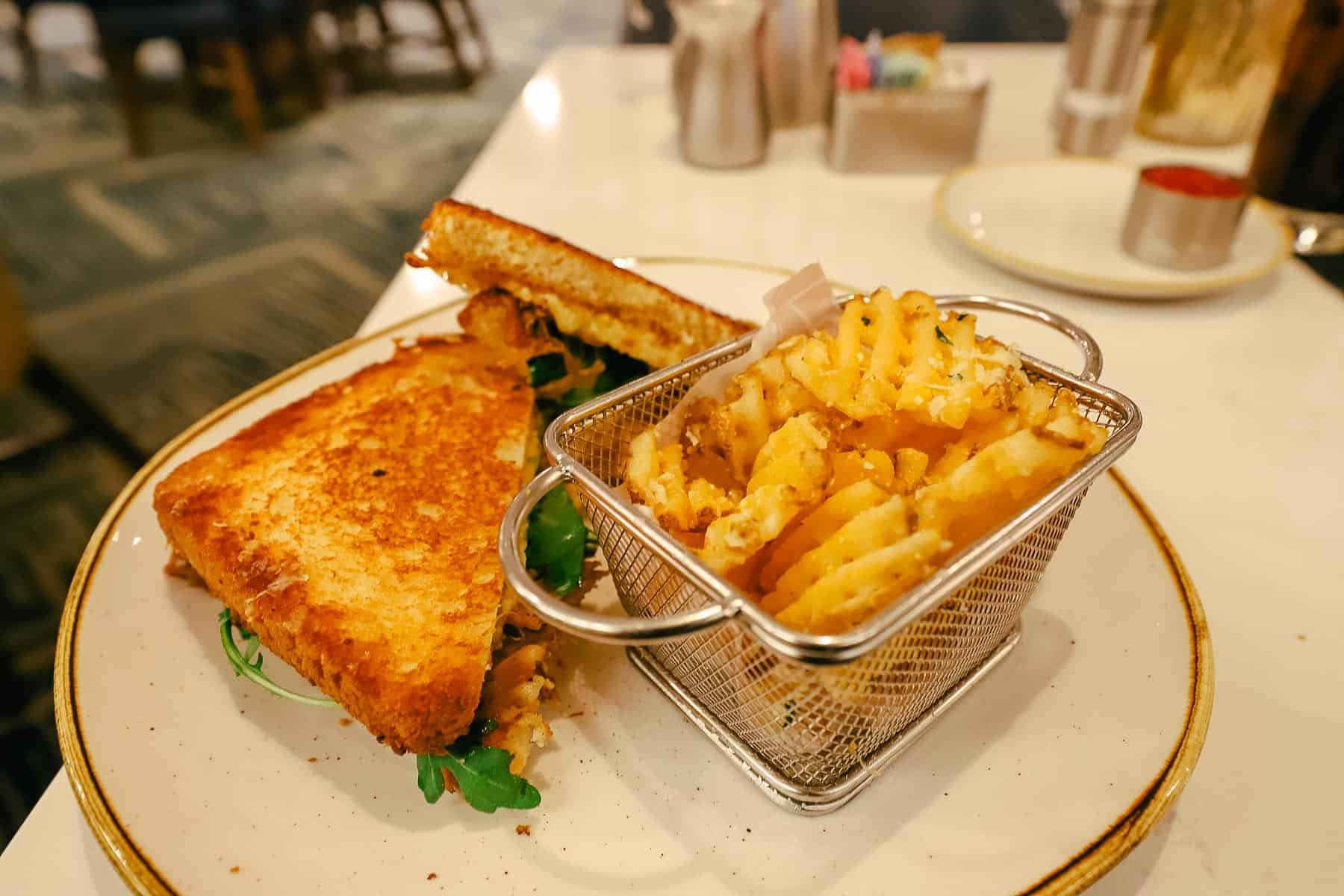 Steakhouse 71 also accepts mobile orders. So you might prefer to order something and enjoy it elsewhere in the resort. Below is the 4-ounce beef kids' meal with mashed potatoes and broccoli. I ordered the Steakhouse 71 Chopped Salad on the side.
Related: Steakhouse 71 Lunch Review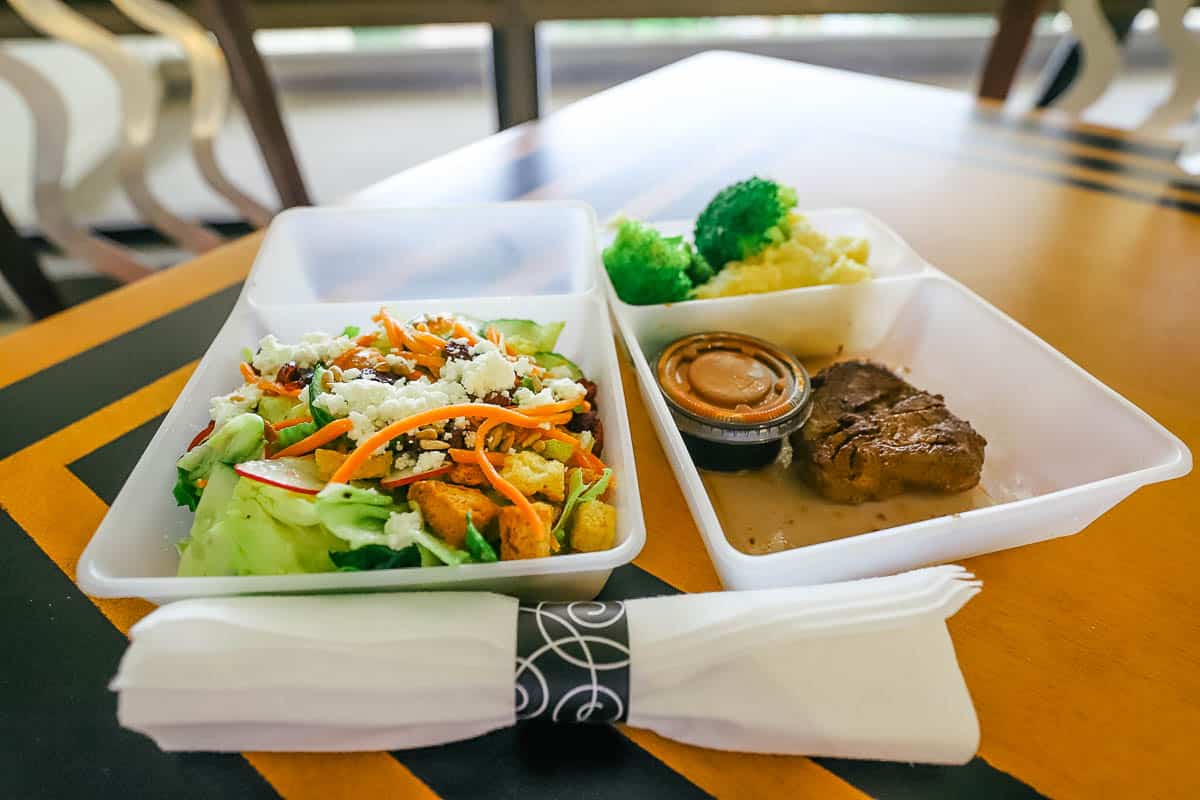 Signature Dining at Disney's Contemporary
California Grill is the signature dining restaurant at Disney's Contemporary Resort. Anyone looking to enjoy a culinary adventure will want to secure a reservation at the California Grill.
This high-end restaurant is located on the 15th floor of Disney's Contemporary. At night, guests can enjoy a special viewing of Magic Kingdom's fireworks from inside the restaurant or its observation deck.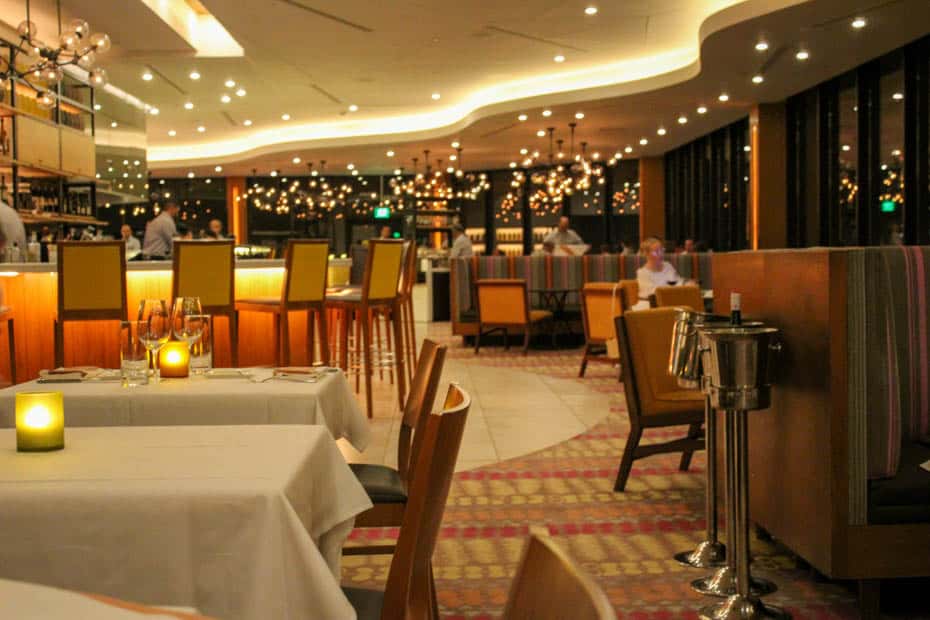 Currently, the California Grill offers a prix fixe menu that we feel is fairly limited. Guests must order an appetizer, entree, and dessert, which are all included in one price.
Formerly, the restaurant offered an a la carte menu allowing guests to choose their favorite items. We often ordered multiple appetizers, sides, entrees, and desserts. But those options are no longer available due to their current menu restrictions.
One thing returning guests look forward to at California Grill is its ever-changing seasonal menu that maintains classics. For instance, the California Grill is known for several of its signature menu items. This Sonoma goat cheese ravioli (an appetizer) is one of them.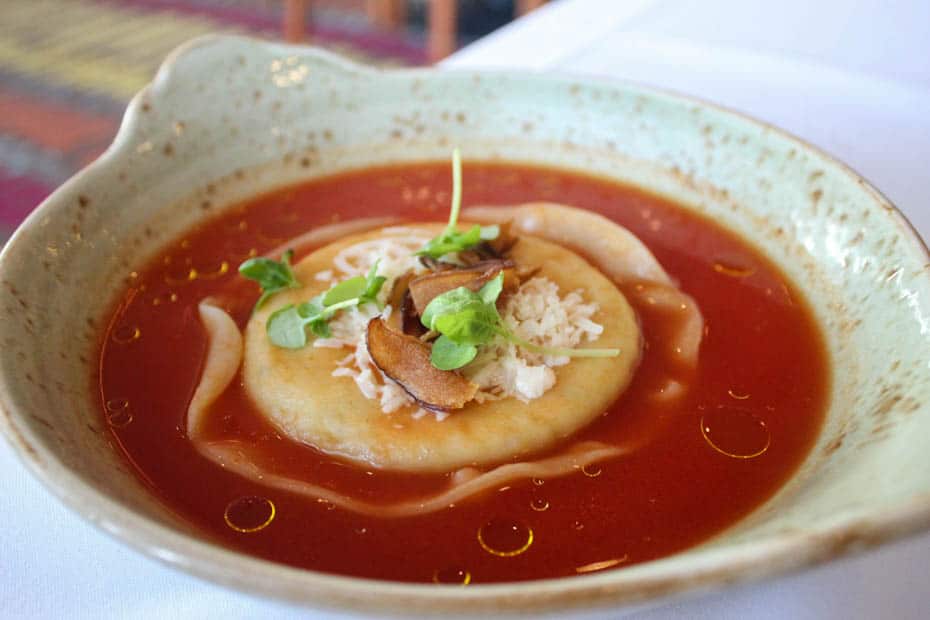 While indulging in this delicious ravioli adorned with crispy mushrooms, goat cheese oozes into the tomato broth. A bread service delivered to the table as a side will help ensure no yumminess is left behind.
Here we have one of the restaurant's infamous seasonal salads. Below is the Market strawberry salad with Burrata cheese. Somehow, it tasted even better than it looked.
Related: Disney's California Grill Review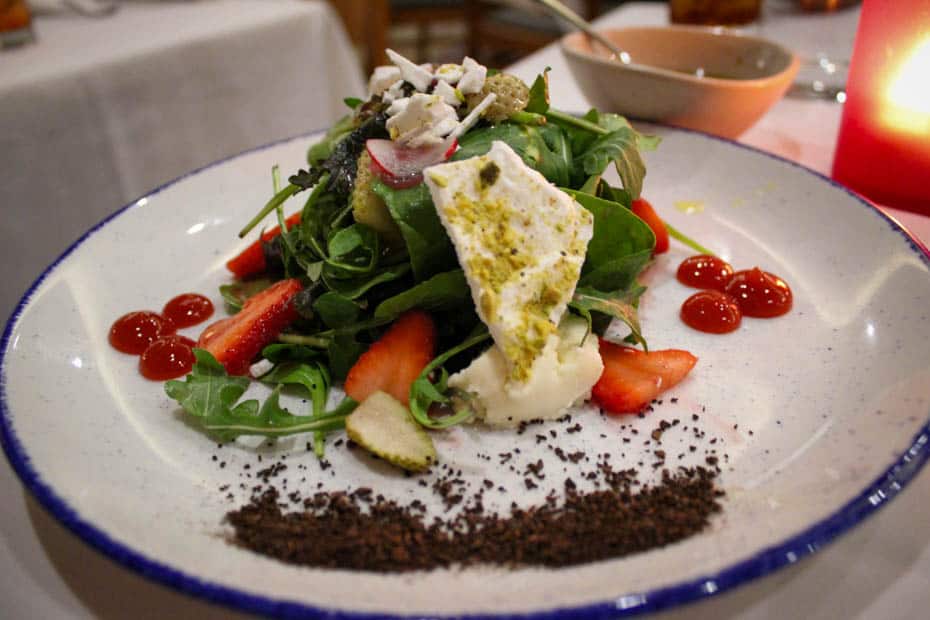 Formerly the California Grill offered Sunday brunch. Unfortunately, this spectacular dining experience has not returned.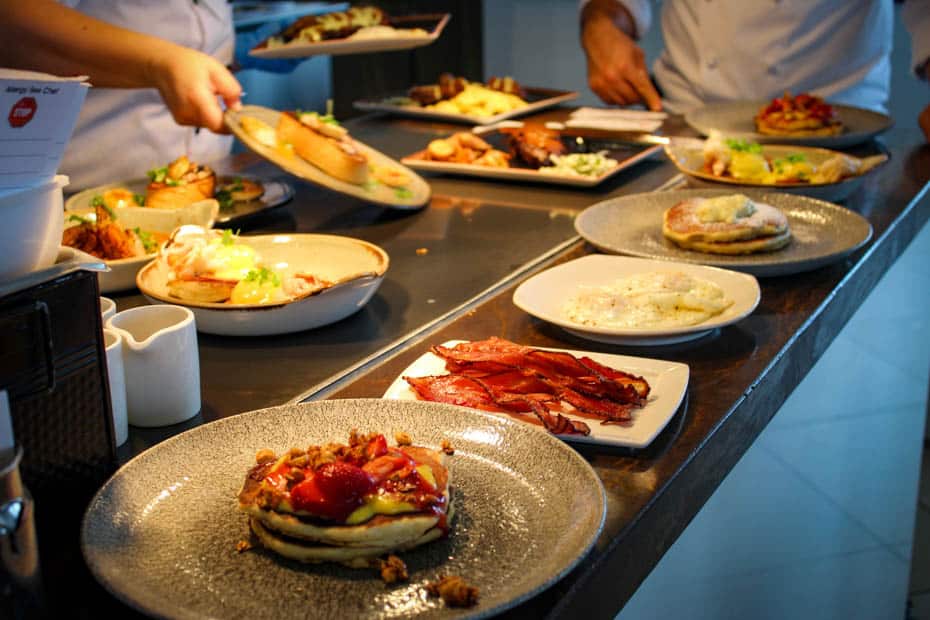 Pool Bars at Disney's Contemporary
Disney's Contemporary has a poolside bar at its Feature Pool. Additionally, as we already discussed, guests of Bay Lake Tower have additional access to the Cove Bar at the Bay Lake Tower pool.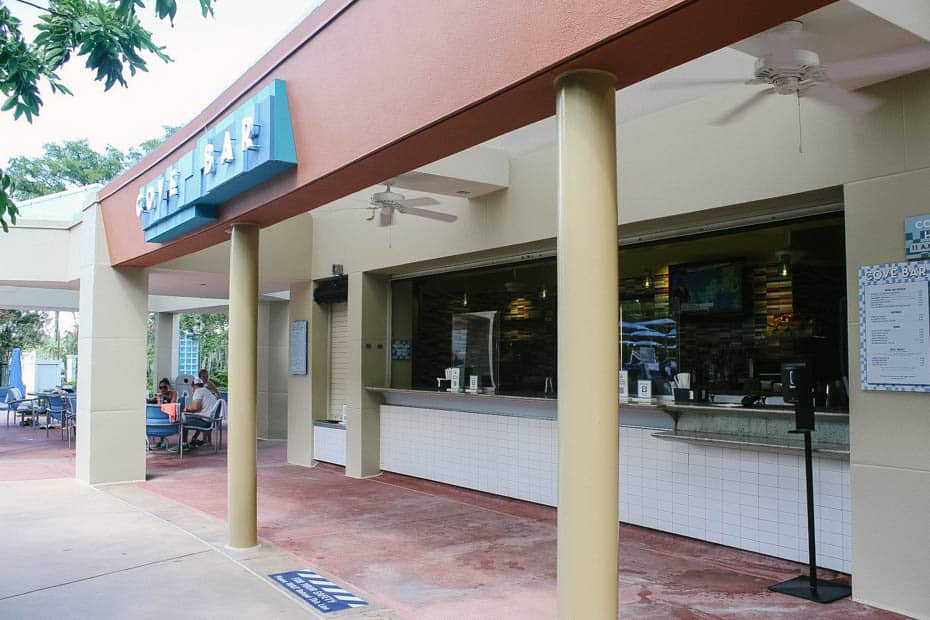 So I'll briefly mention the Cove Bar for any of you staying at Bay Lake Tower. You can preview the menu with current prices on Disney's site.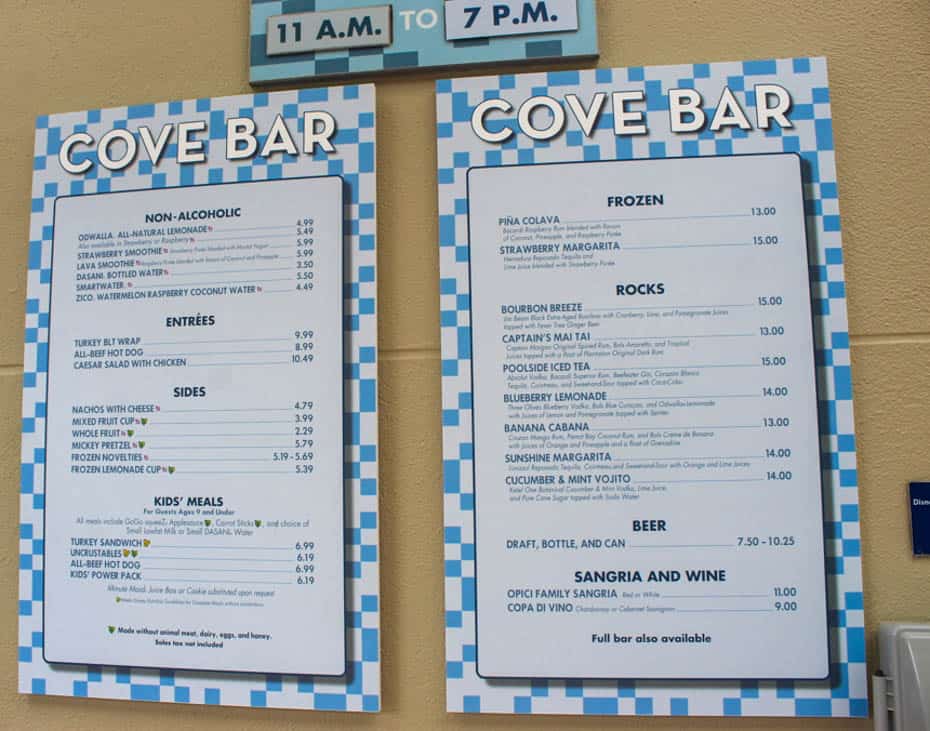 The Sand Bar sits adjacent to the Feature Pool at Disney's Contemporary. It serves as a secondary quick service location for the resort.
Related: The Pools at Disney's Contemporary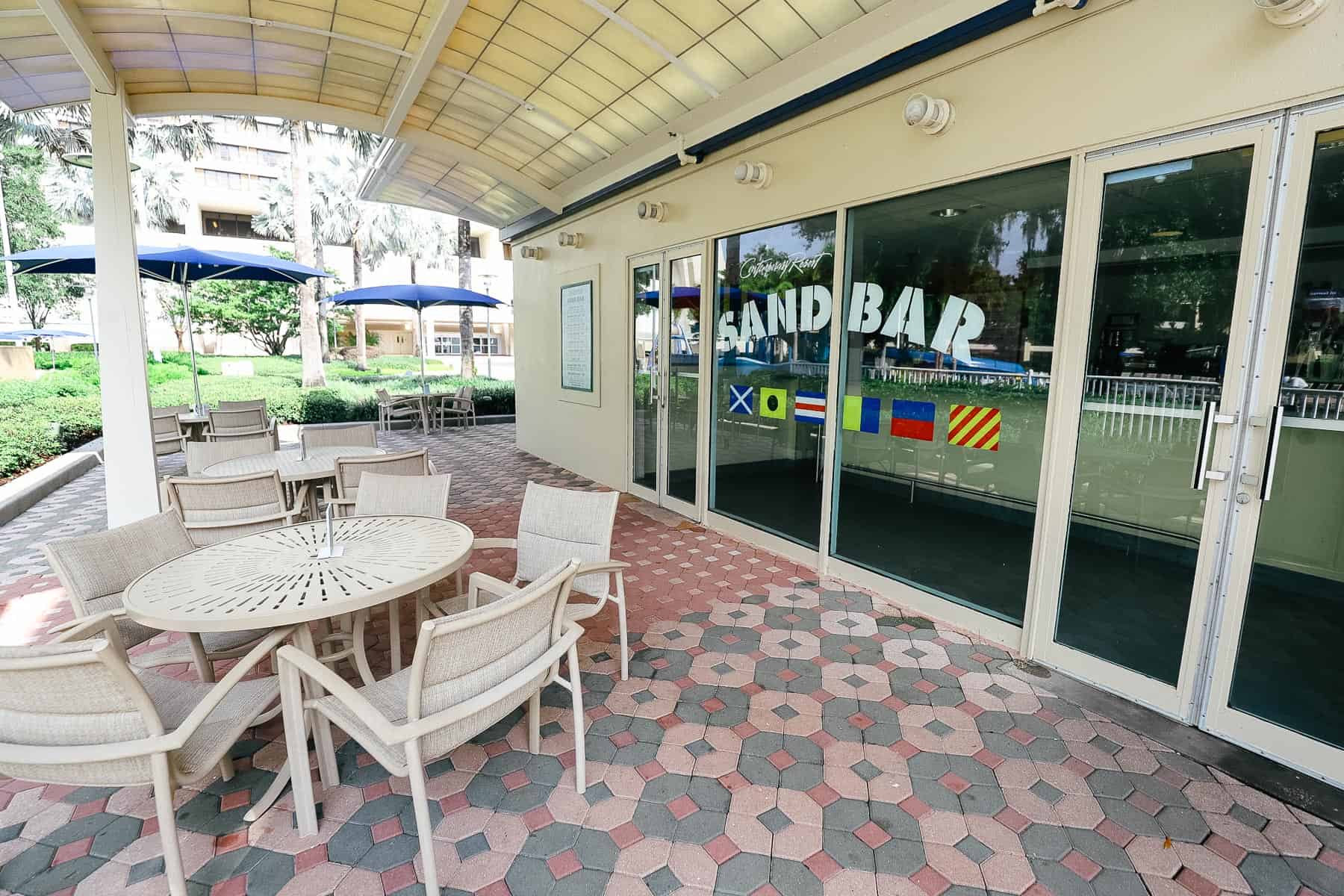 It's open daily from 11:00 a.m. until 8:00 p.m.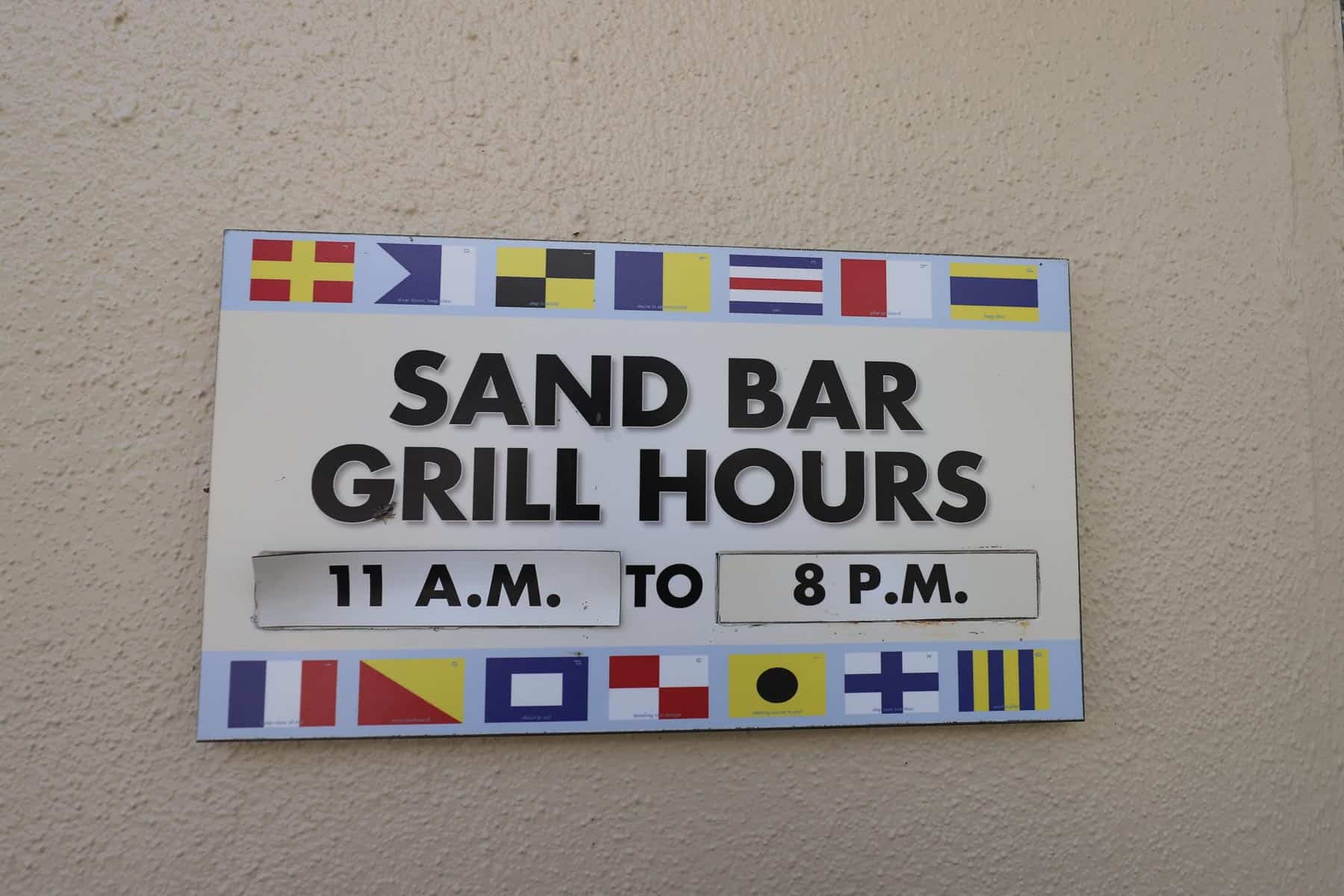 The Sand Bar's menu includes sandwiches, burgers, salads, and hot dogs. They also have newer items like a chicken pita, BBQ pork quesadilla, and a turkey Cuban sandwich.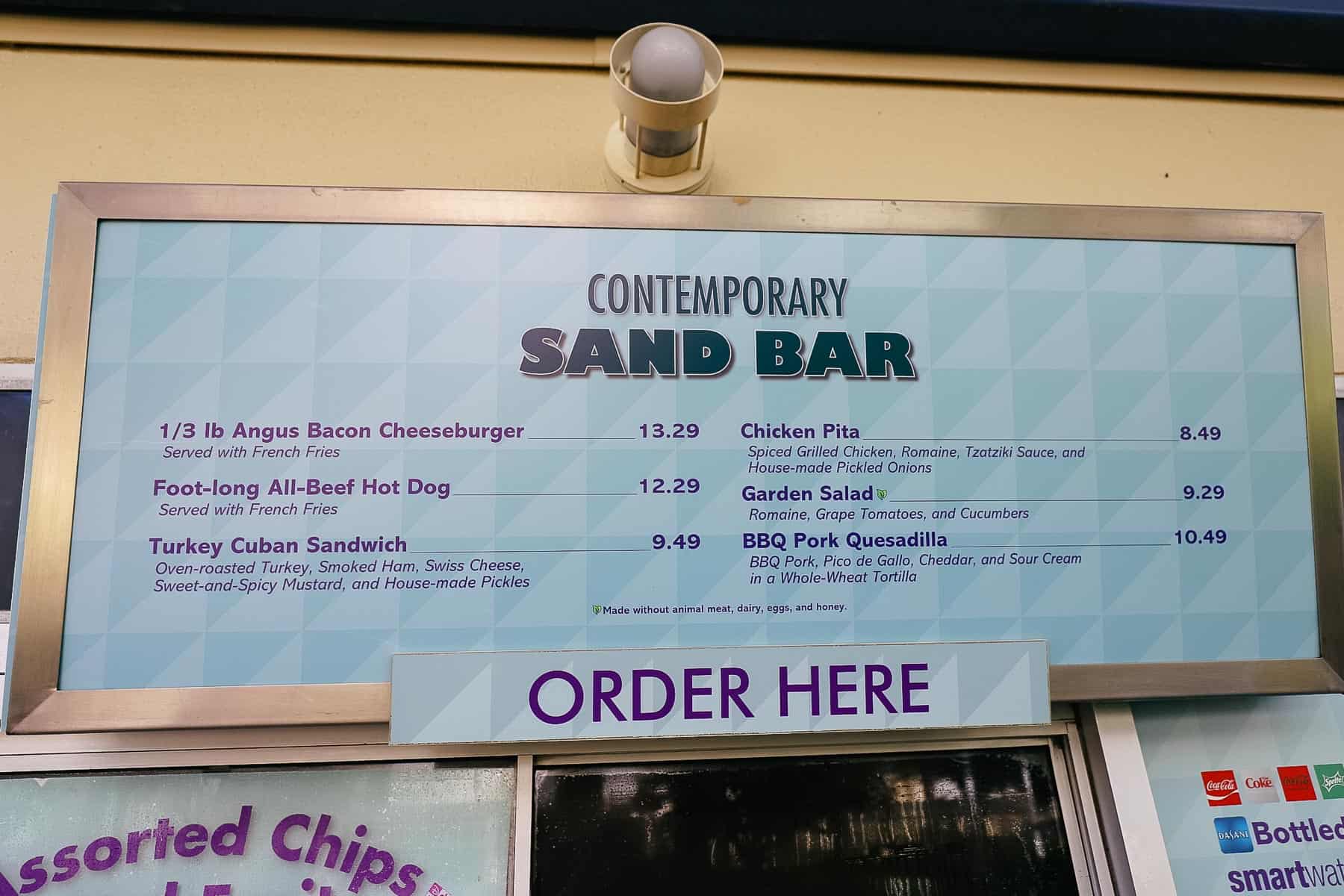 Nachos, fruit cups, fries, and Mickey pretzels are available in addition to a few kids' meals.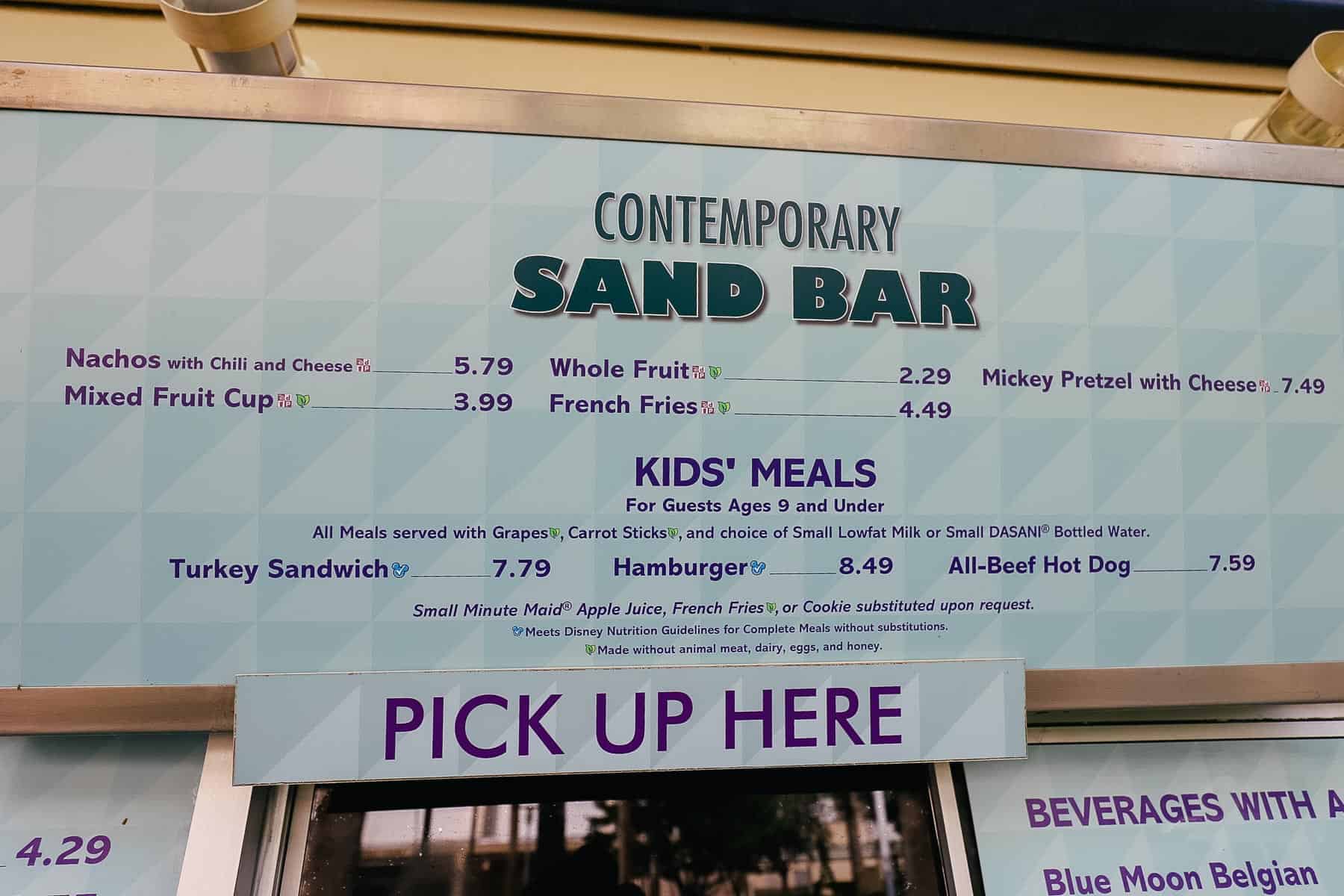 Guests can order food items from the side window at the Sand Bar. Around the corner, a separate entrance to the bar area is available.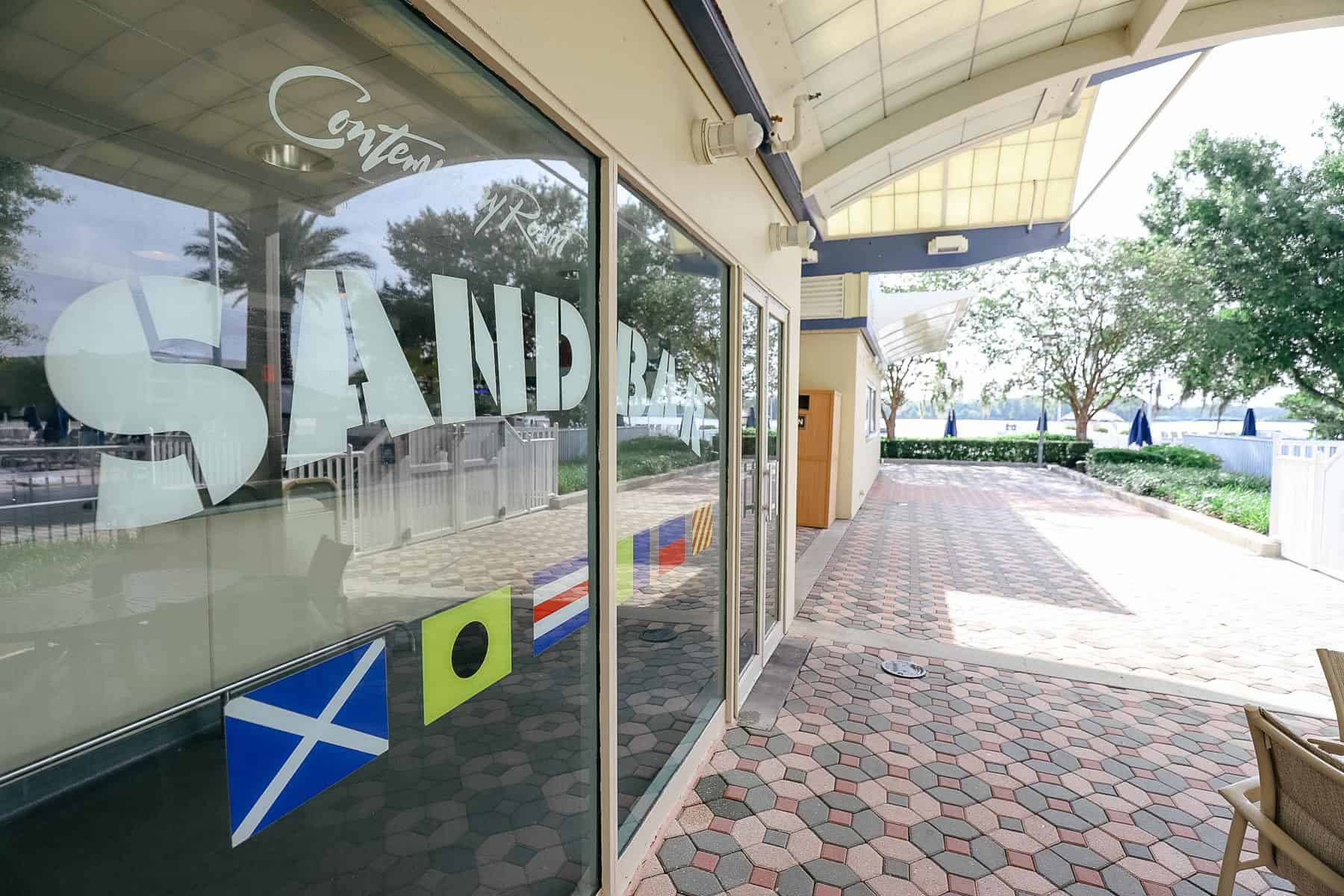 Here is their specialty drink menu.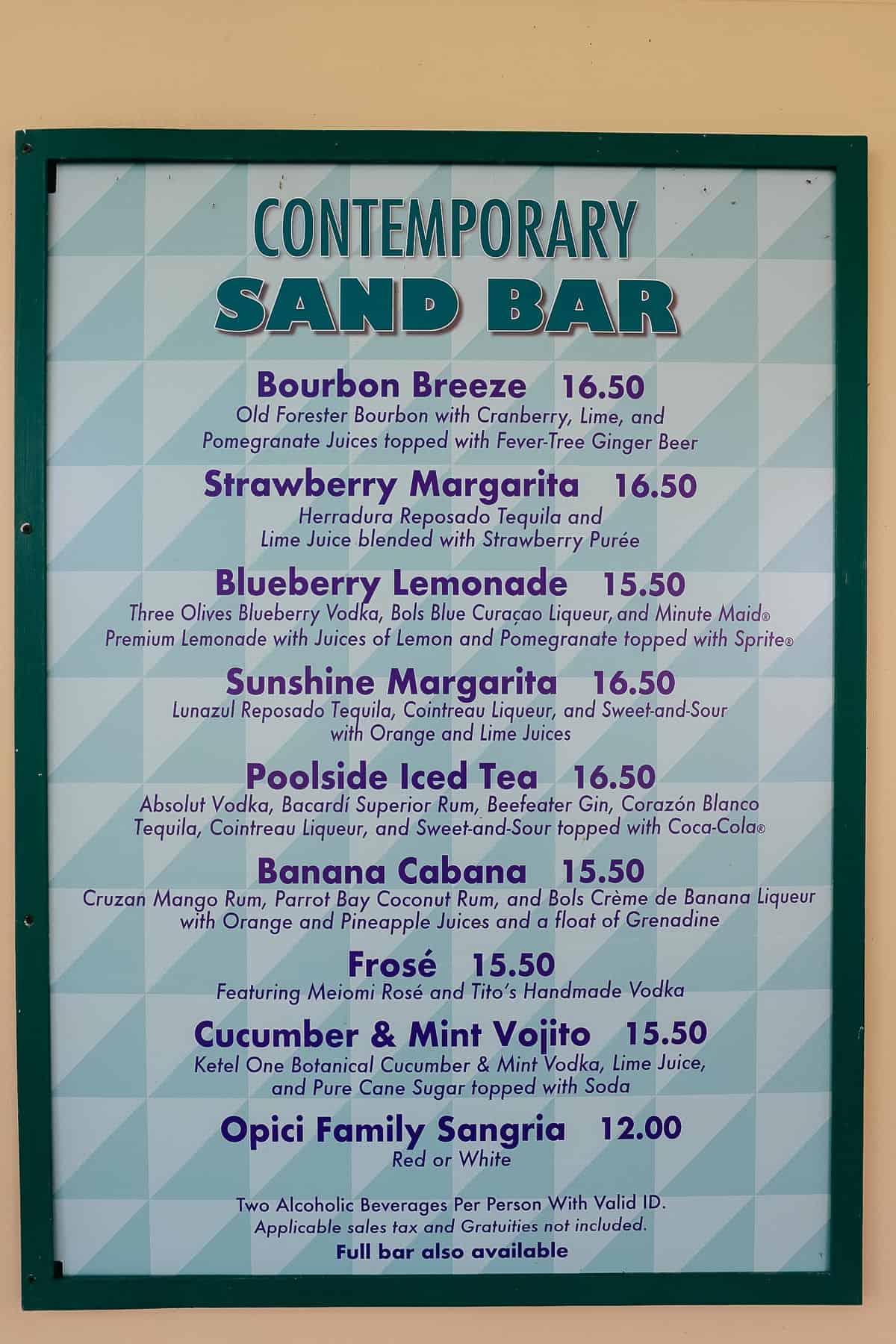 Ice cream novelties, soda, bottled water, and other items are available.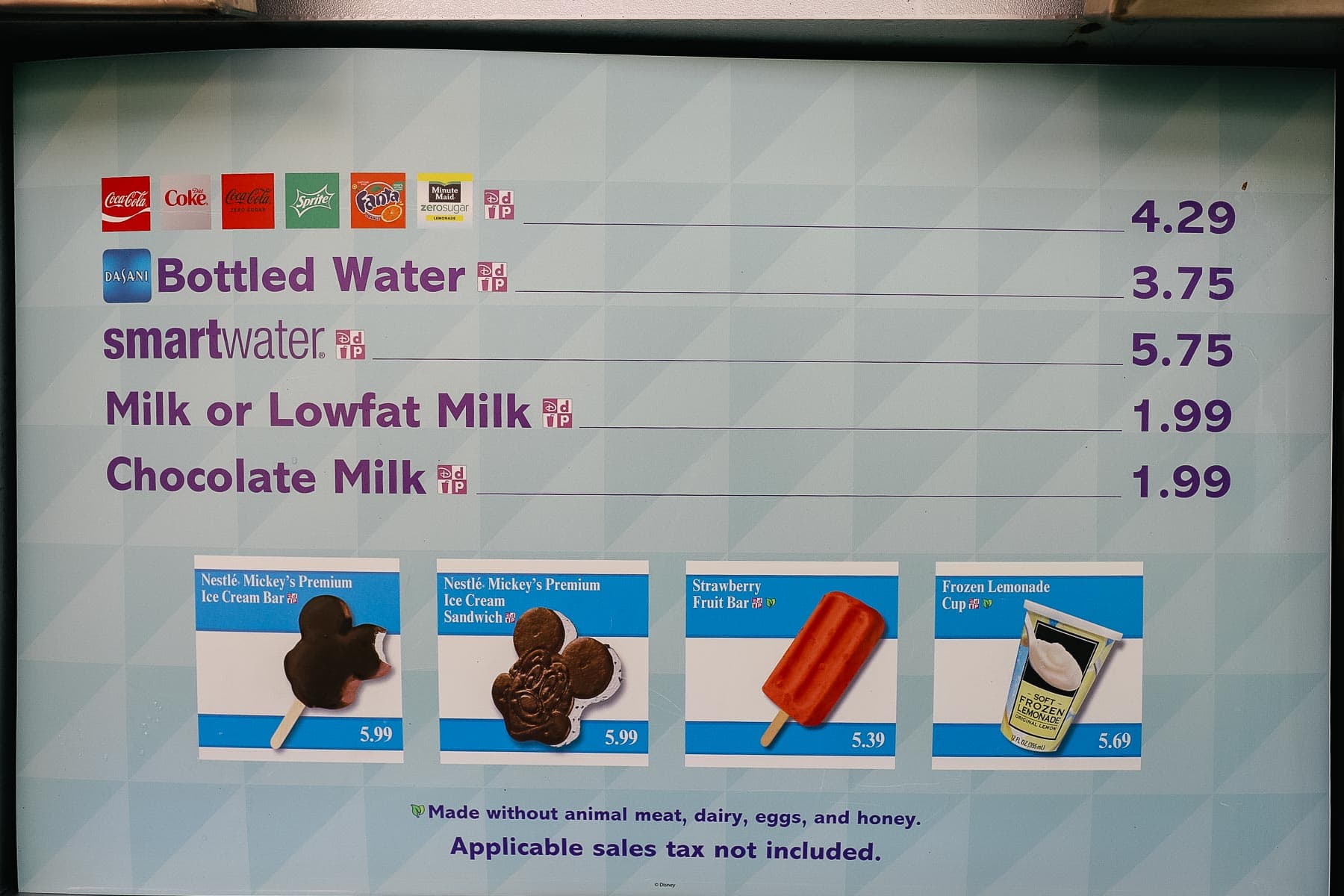 Here are a few other beverages.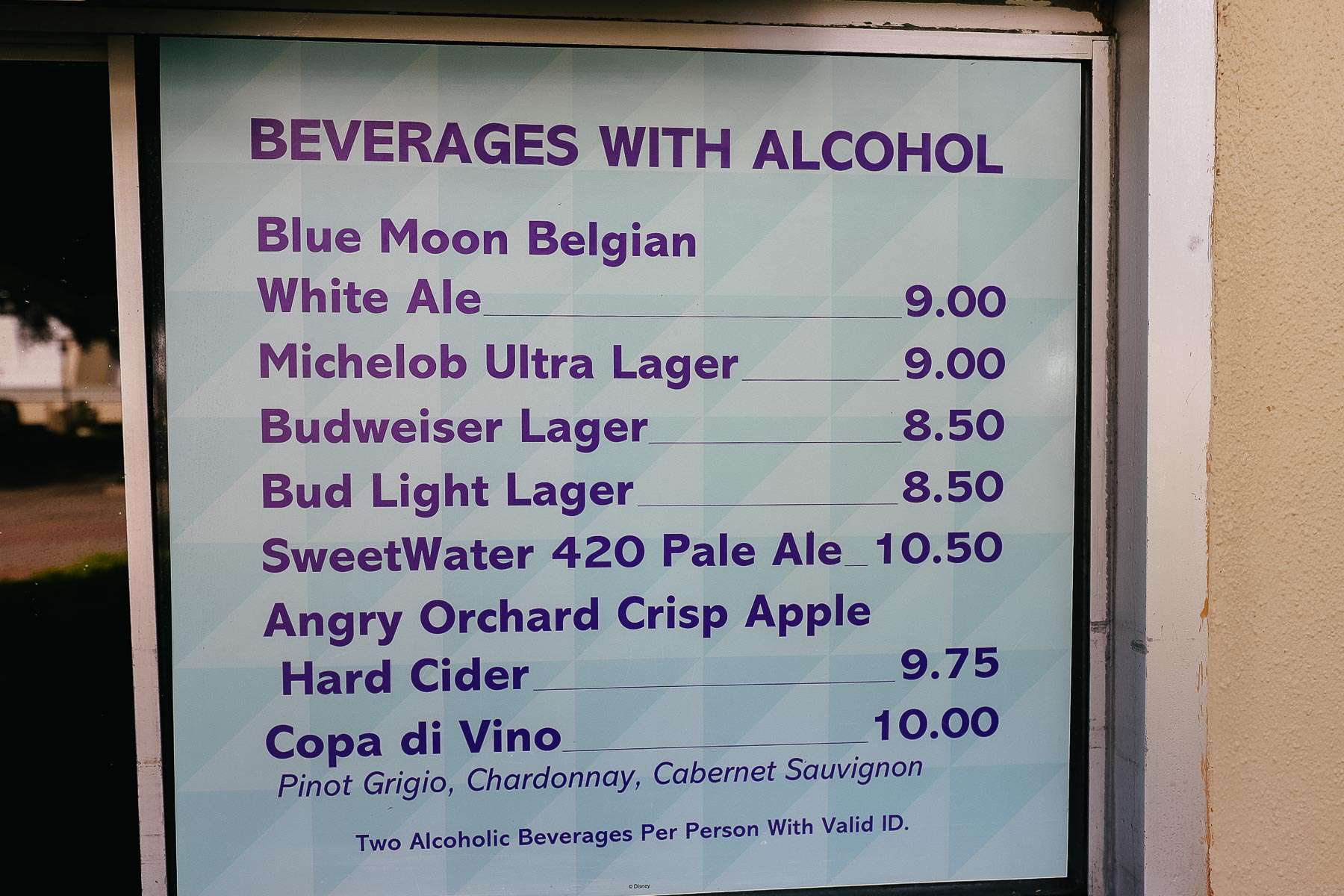 Contemporary Grounds is a coffee bar that sits off the Contemporary's first-floor lobby. They are usually open daily from 6:00 a.m. until 10:00 p.m.
Grounds serves Joffrey's brand coffee along with pastries. So if you need a coffee fix, this is a simple stop before heading out to the parks.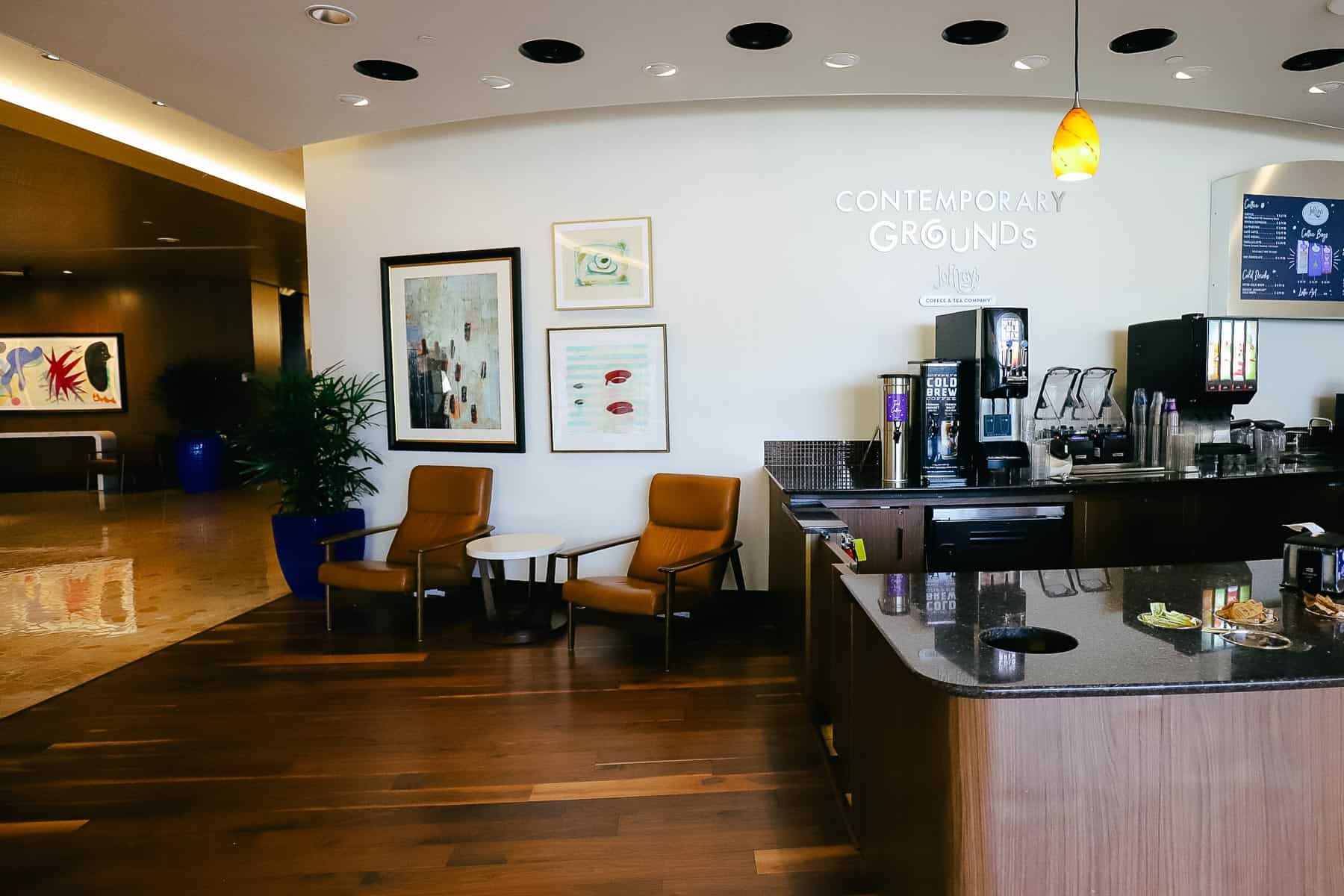 Here are a few of the menu items.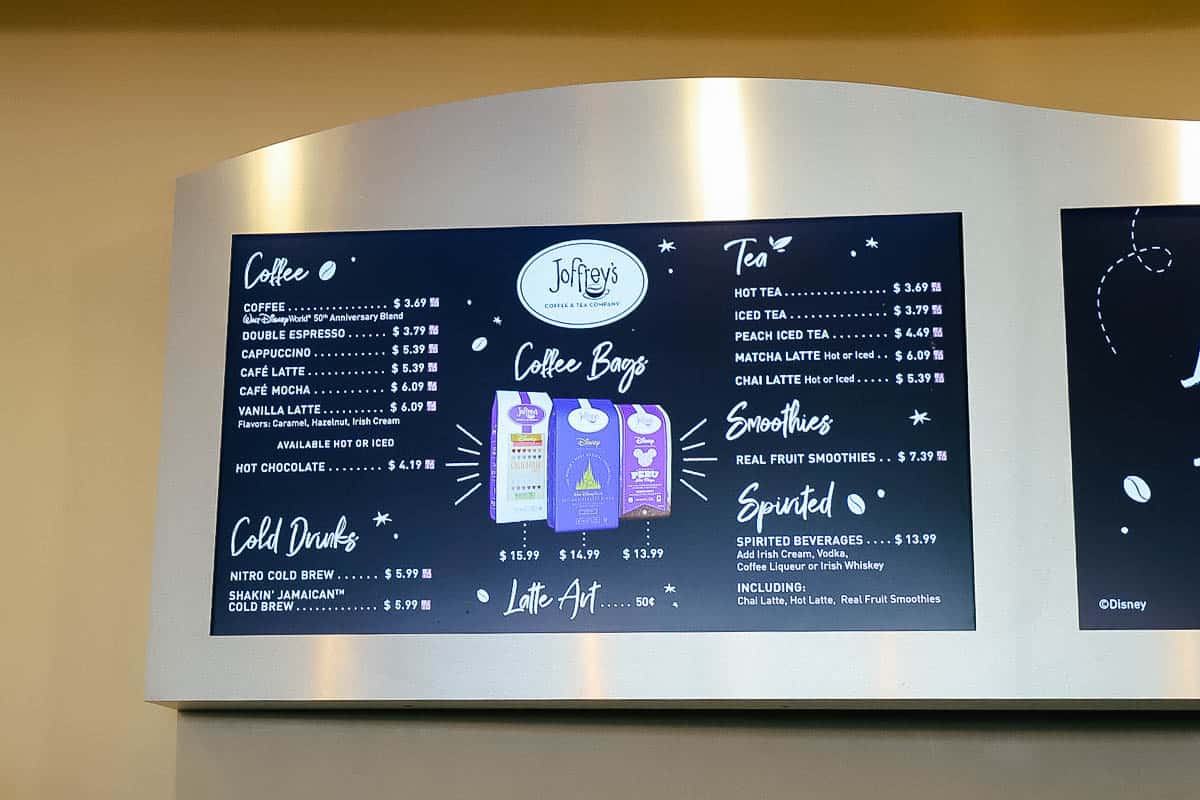 In addition to coffee, Grounds has a case of pastries. Smoothies are also available.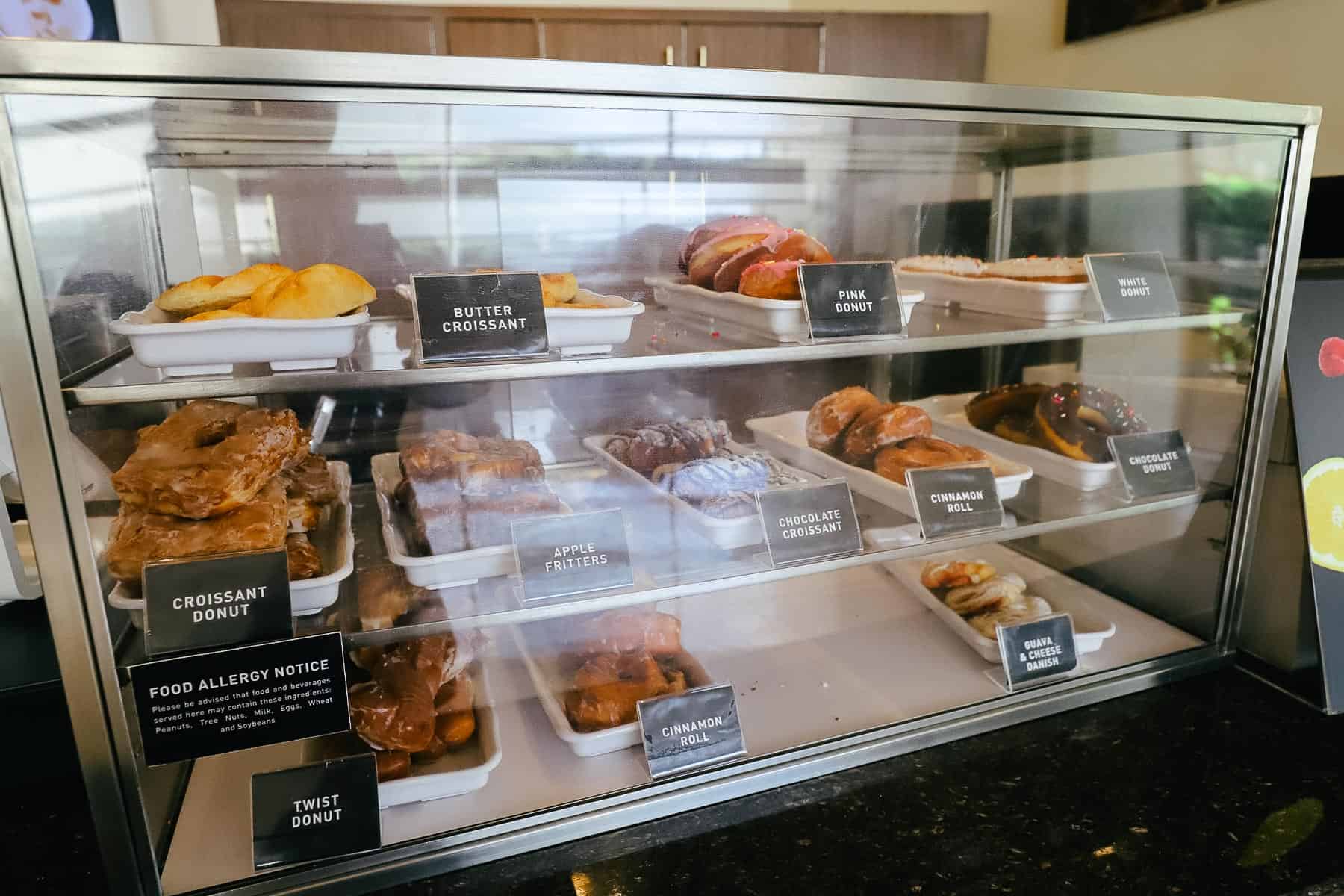 Grounds is a fun place to enjoy a simple breakfast. They have a small seating area across from the counter area.
Related: Contemporary Grounds Coffee Shop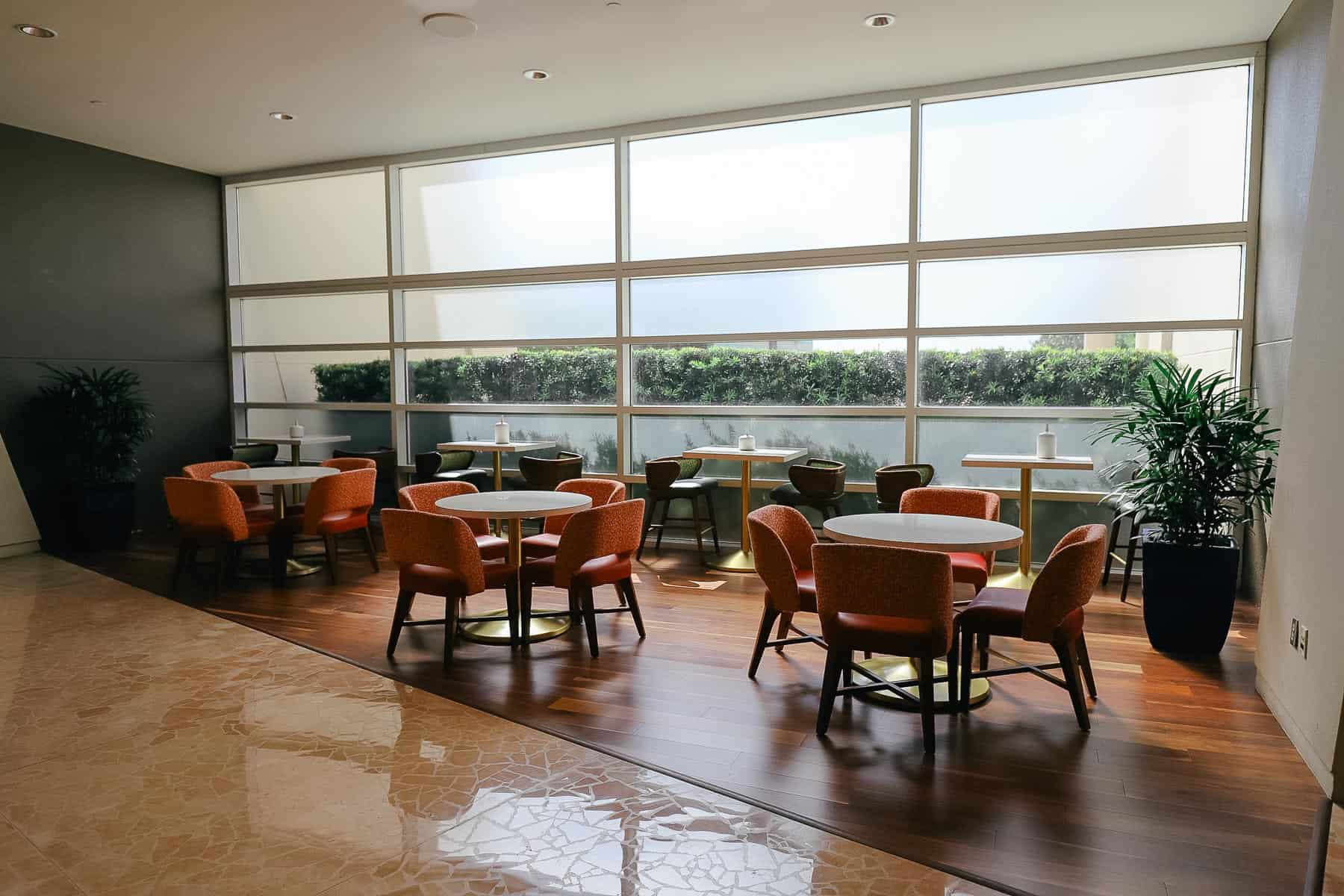 Lastly, I wanted to mention that you can pick up various snacks and other pantry items at Fantasia Market. Fantasia Market is located across from Bay View Gifts on the resort's fourth floor.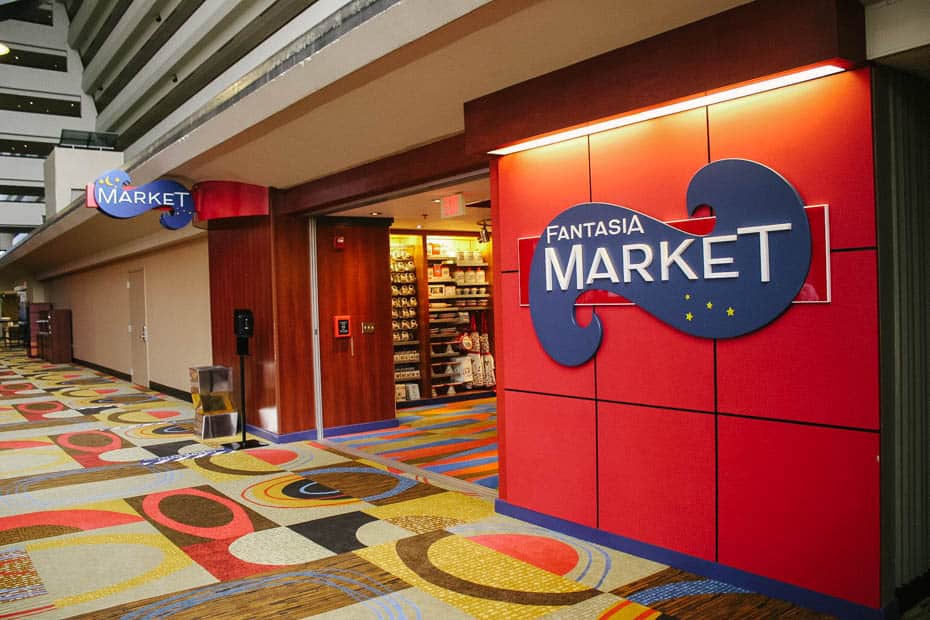 Here is a photo to give you an idea of what's available, or you can preview the entire photo report.
Related: Fantasia Market at the Contemporary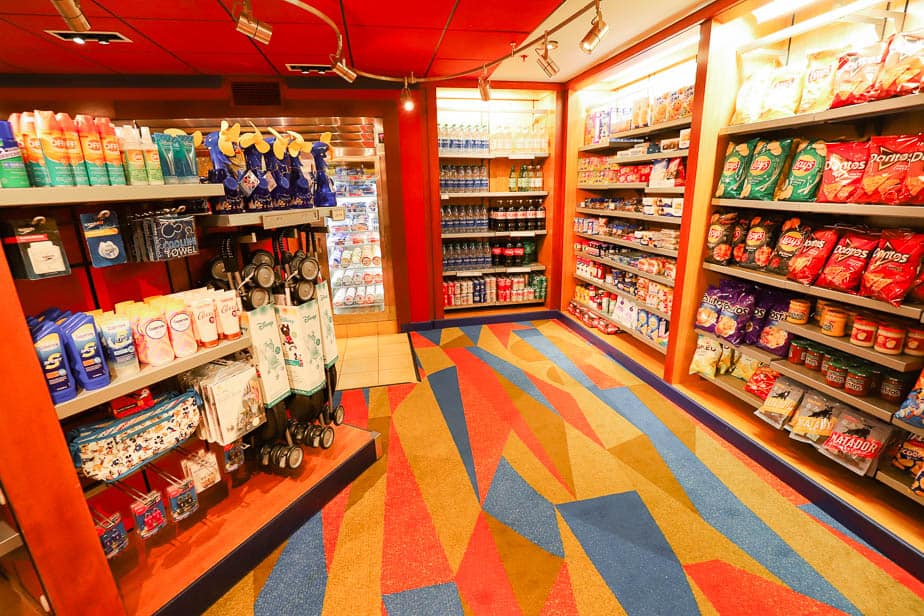 Other Restaurants Near the Contemporary
Guests staying on the monorail are privy to many dining options only a short ride away. You can hop on the monorail and travel to a few restaurants within minutes.
Other Quick Services on the Monorail
Lounges on the Monorail
Table Service Restaurants on the Monorail
Narcoossee's (Grand Floridian)
Victoria & Albert's (Grand Floridian)
Grand Floridian Cafe (Grand Floridian)
Kona Cafe (Polynesian)
'Ohana (Polynesian)
Restaurants at the Wilderness Lodge (Boat Service from Magic Kingdom Park)
We have dining guides for the nearby resorts:
Final Thoughts
Disney's Contemporary Resort has excellent restaurants and exudes the perfect Disney atmosphere that so many of us enjoy. It truly has something for everyone, whether you're planning a week-long stay or only visiting as a day guest.
For more details about the Contemporary, you might enjoy our resort guide:
Here are a few other articles related to the Contemporary:
To learn more about Disney dining, check out our list of Disney Restaurant reviews. It contains a comprehensive list of our dining experiences at Walt Disney World.
We believe you can have an incredible time exploring the resorts at Walt Disney World. If you're researching the best resort for your family, our list of Disney World Hotel Reviews is an excellent place to start.
In the Comments
What are your thoughts on the restaurants at Disney's Contemporary? Do any of these dining options look appealing to you?
Planning a Walt Disney World or other Disney Destination vacation?
Our friends and travel partner, Firefly Travels, excels at doing Disney differently. You can fill out a plan your trip form on their website, and someone will reach out shortly to discuss the specifics.