Johari Treasures Gift Shop at Kidani Village
Nestled inside the lobby of Kidani Village sits a quaint shop known as Johari Treasures. Serving as the gift shop for Kidani Village, a Disney Vacation Club Resort, the store carries a variety of sundries, among other things.
Below, we'll preview what you can expect to find in the gift shop at Kidani Village. If you plan an upcoming stay, these photos will give you an idea of what kind of items will be available. But you'll want to remember that merchandise changes often–so every item shown might not be present during your visit.
Johari means "jewel" in Swahili, and I think most will agree this gift shop is a bit of a hidden gem. From the outside, Johari looks tiny.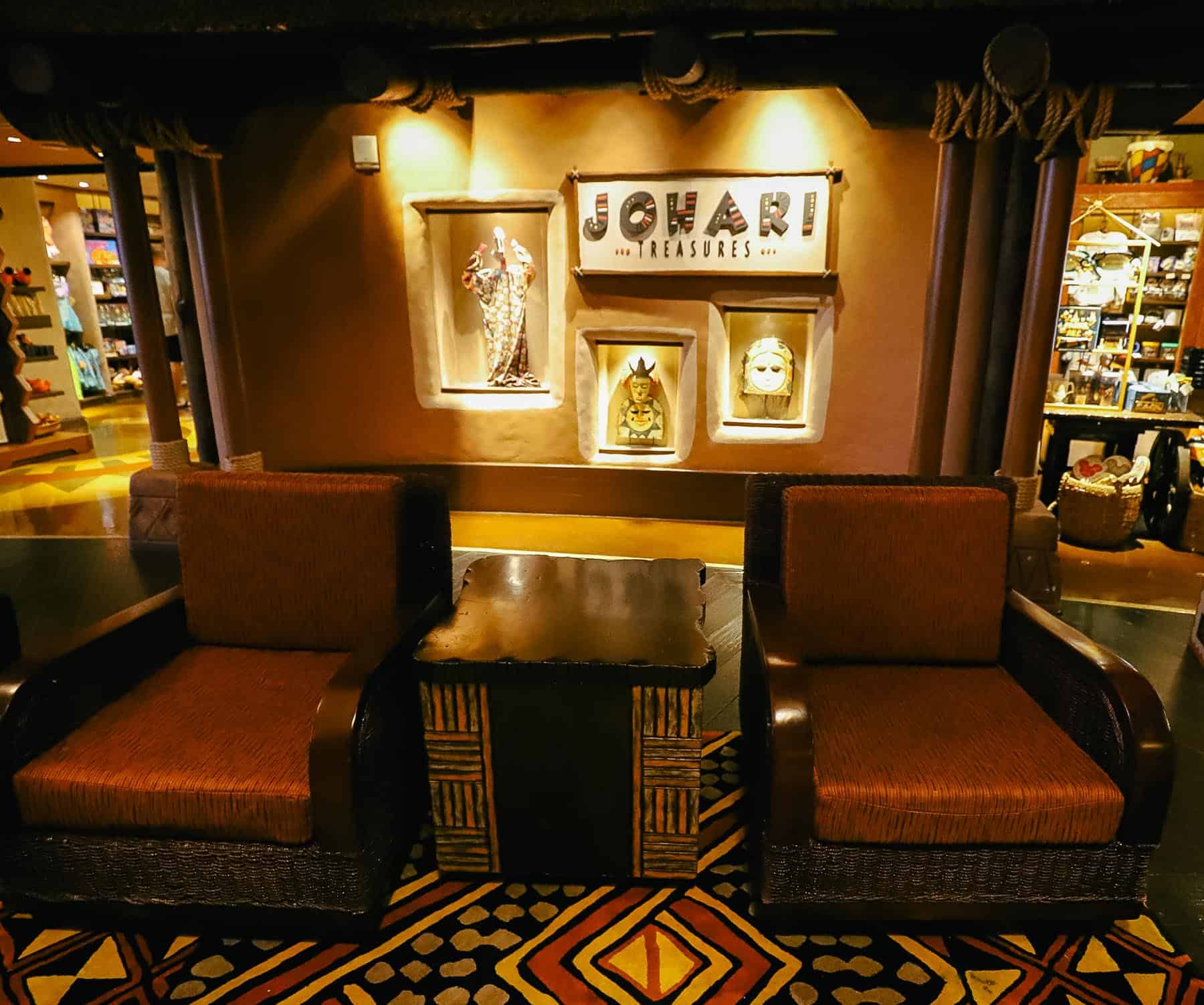 However, looks can be deceiving. Inside, you'll find an abundance of merchandise. Half of the shop features Disney-branded items, while the opposite serves as a convenience store. Johari Treasures is open daily between 7:30 a.m. and 10:00 p.m.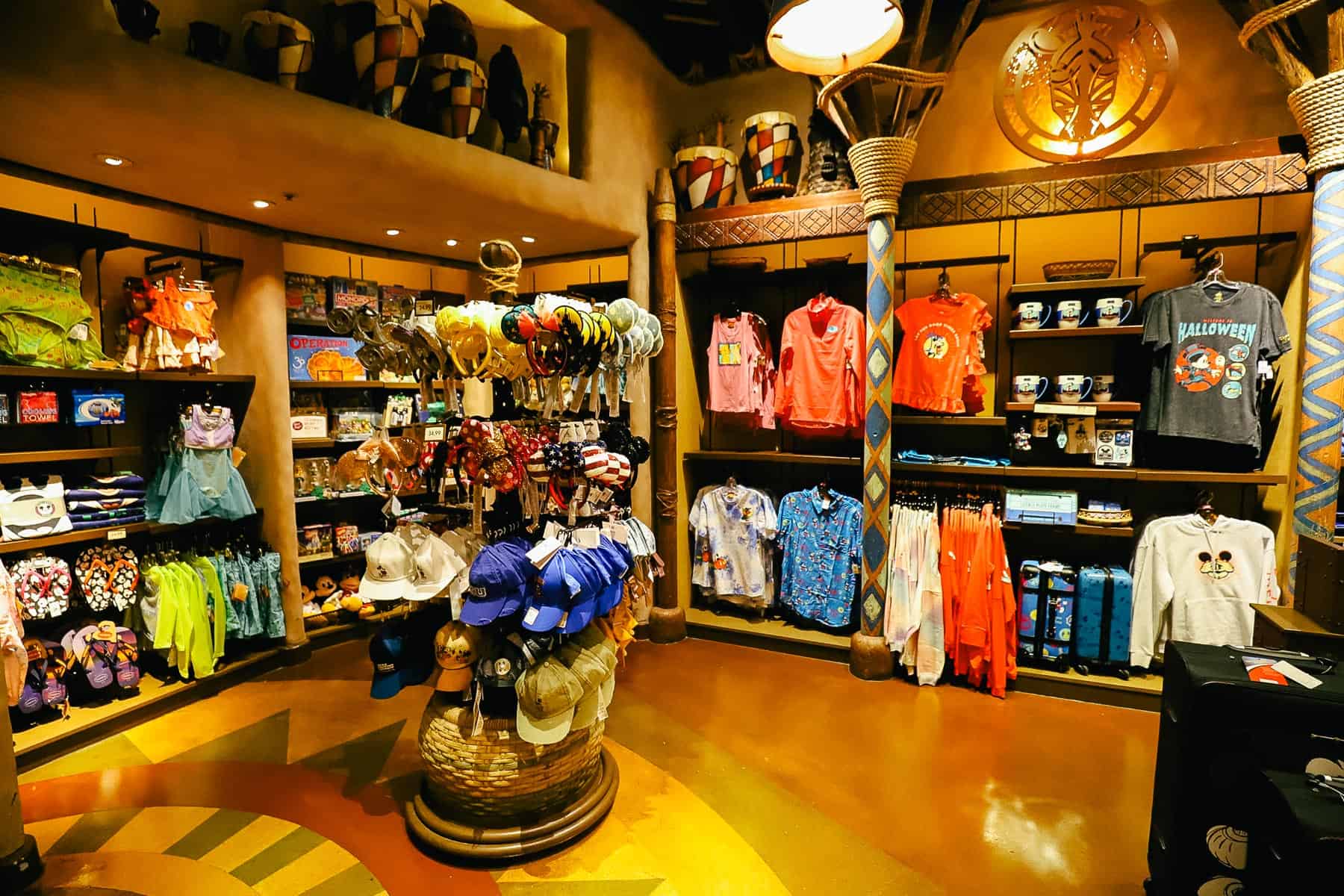 Since Kidani Village is a Disney World Villa Resort, you'll usually find a decent selection of DVC (Disney Vacation Club) branded items.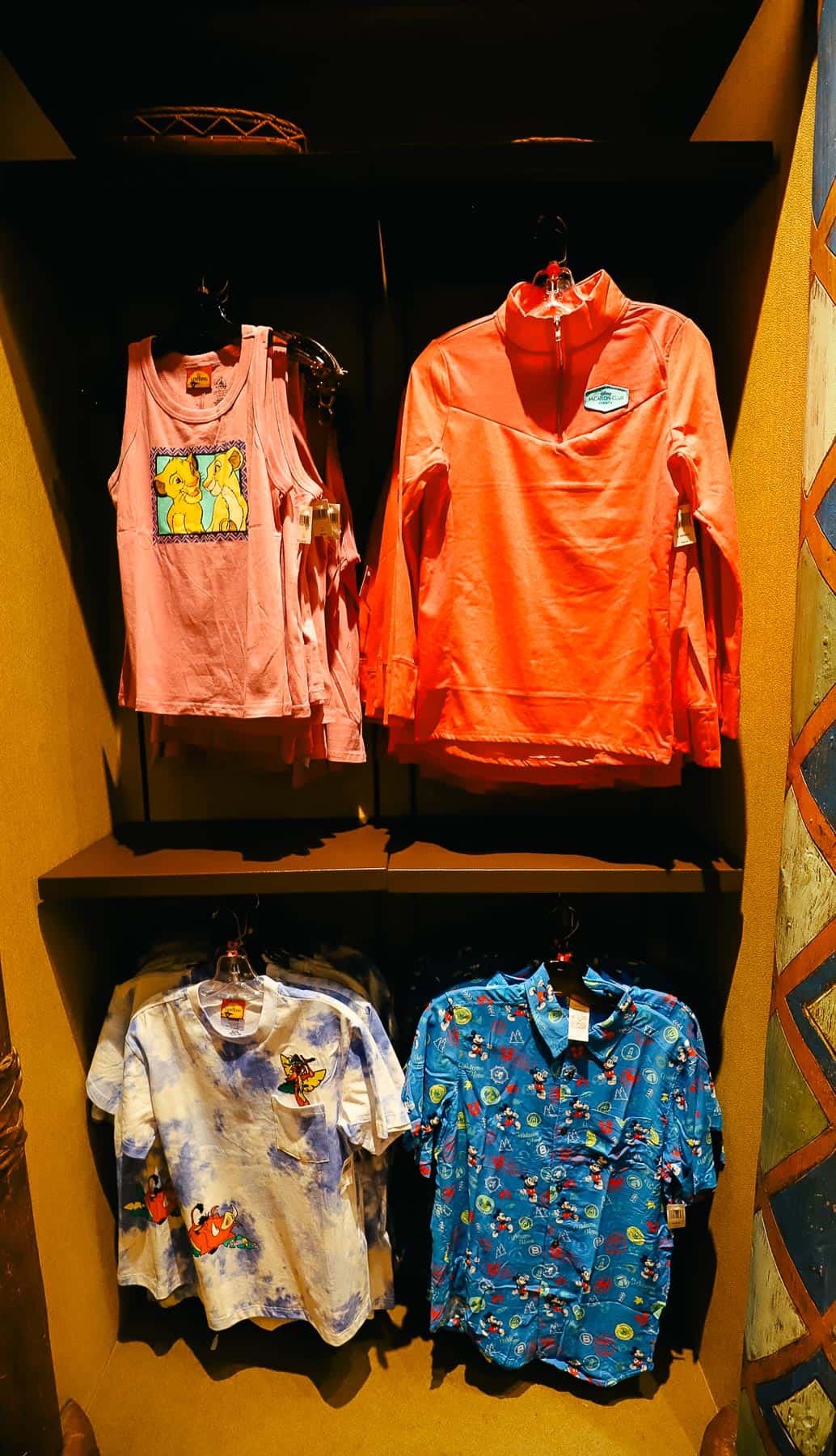 Here are a few more things.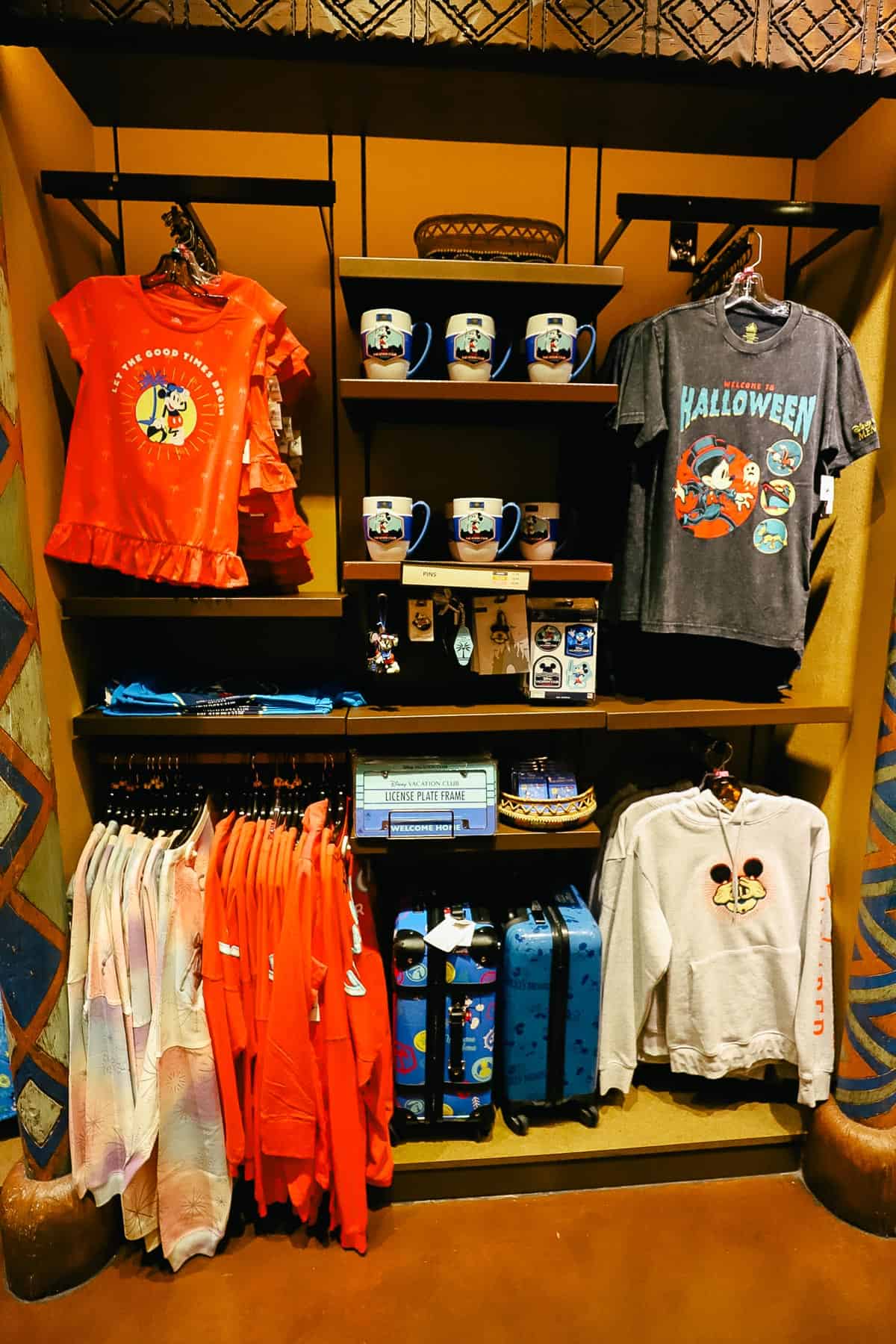 During our last visit, they had a decent selection of swimsuits and things for the pool.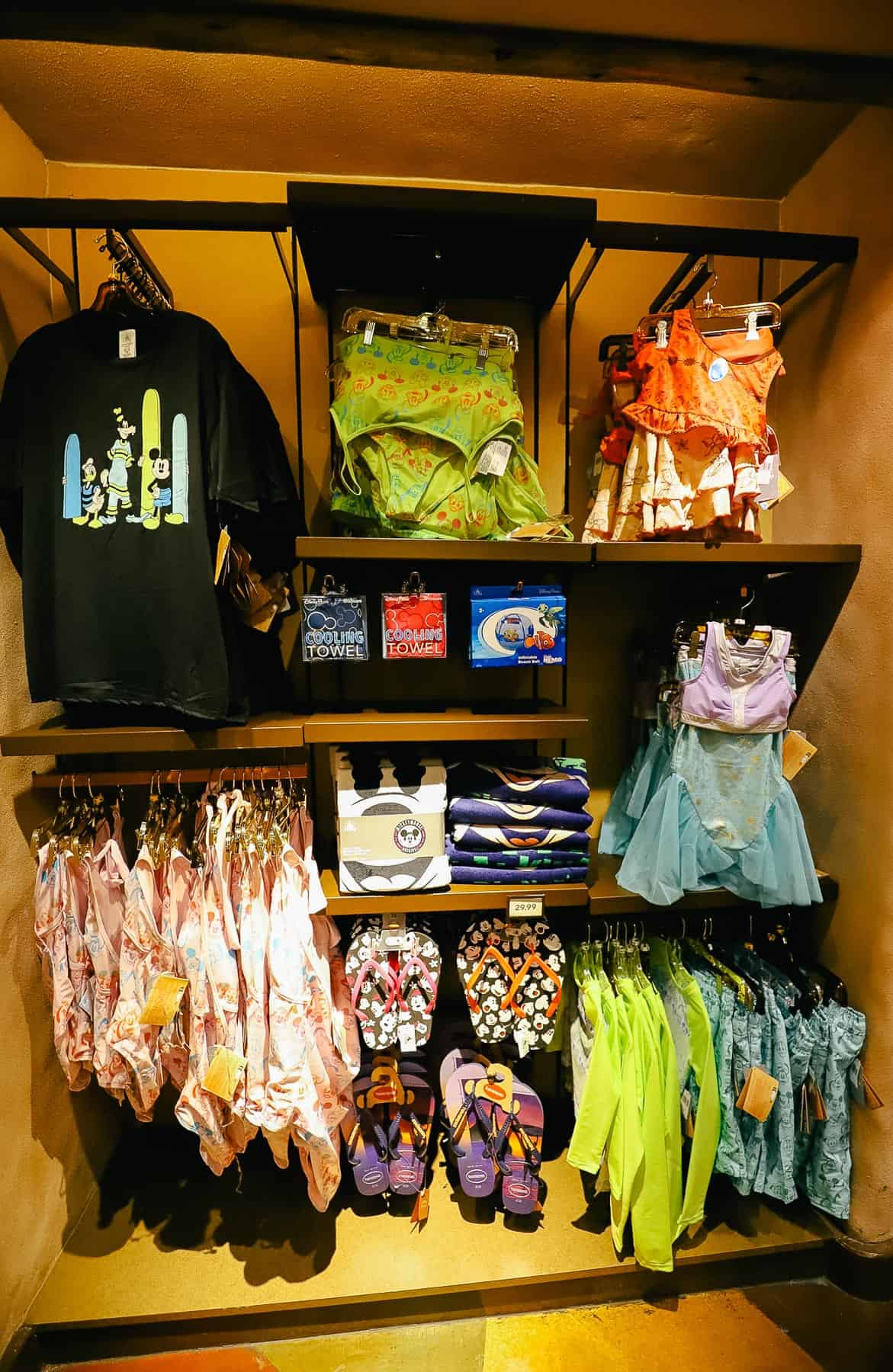 Here are a few board games, card games, and children's toys.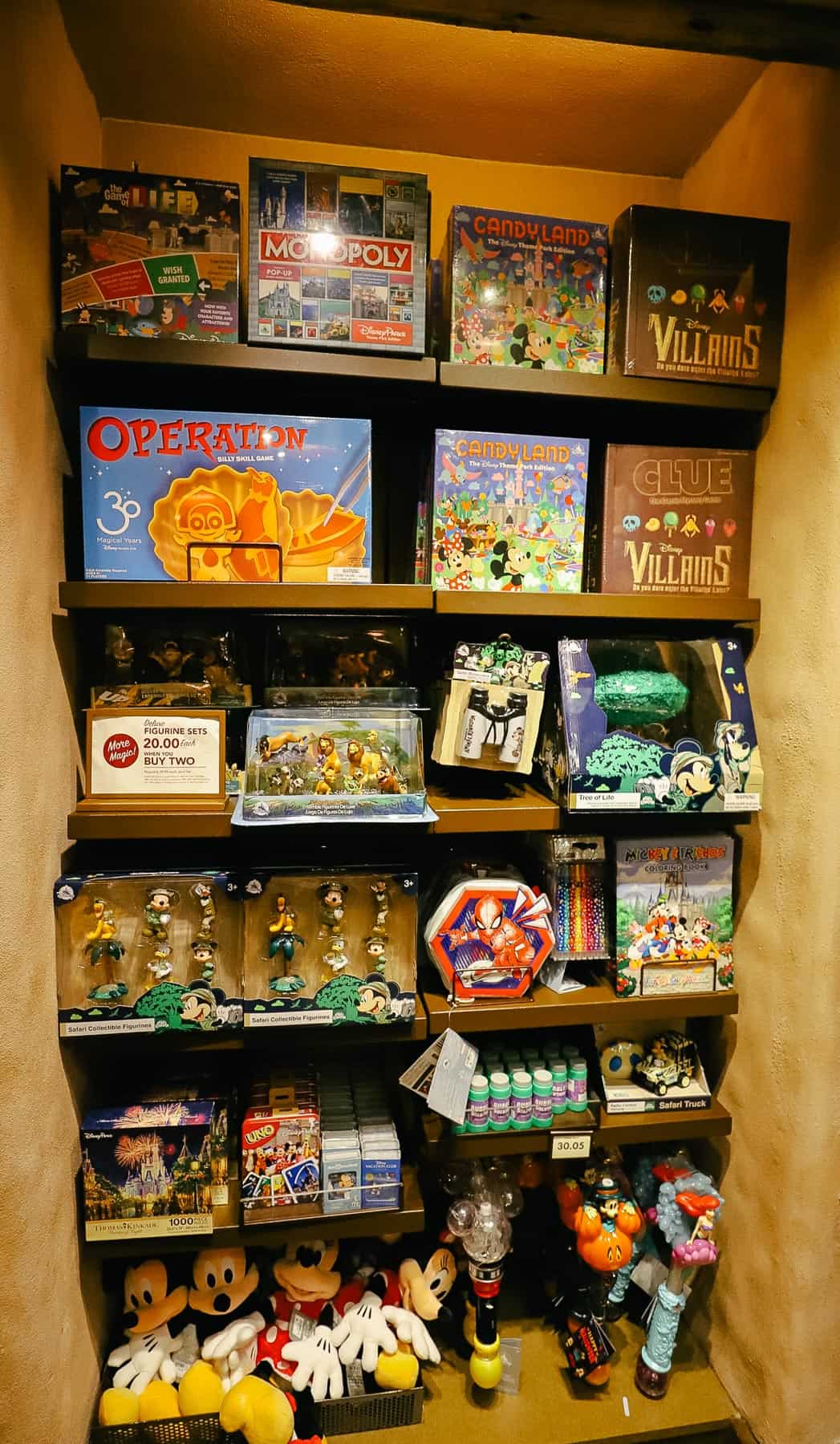 These plush baby animals are sweet and appropriate since Kidani is part of the Animal Kingdom Lodge. A few odds and ends on this display include children's clothes and backpacks.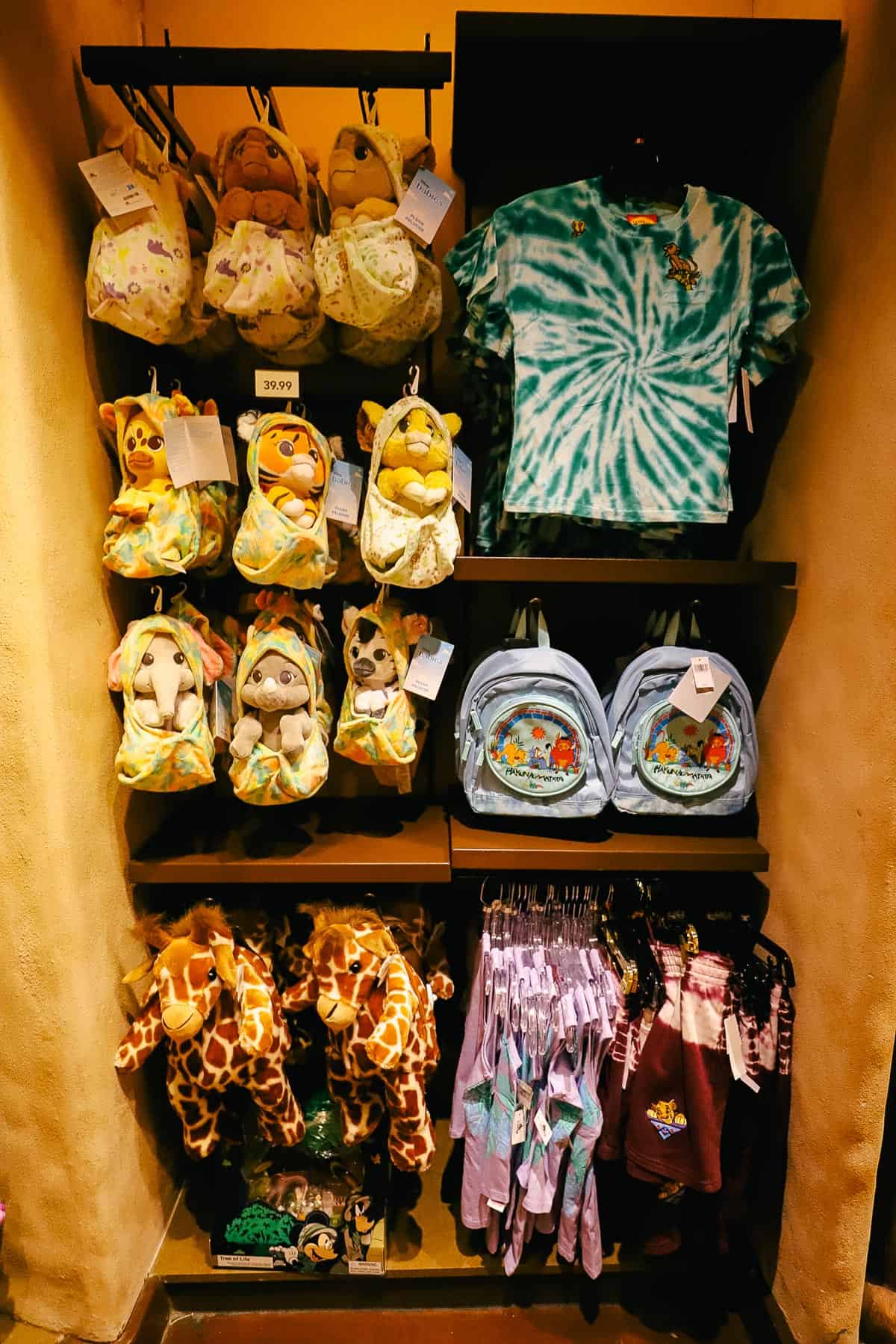 These African-inspired items were behind the register.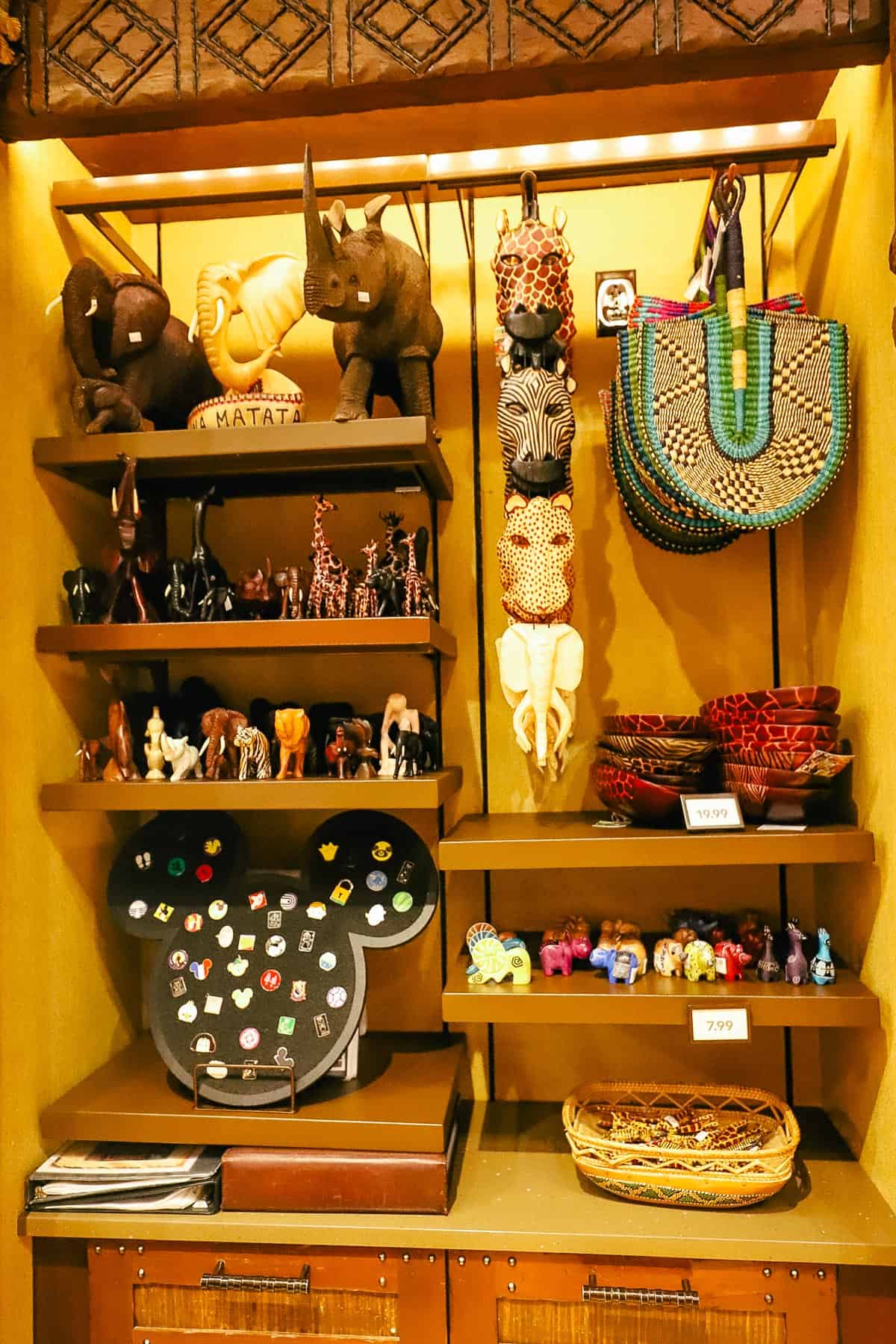 An entire wall contained resort-branded merchandise and items with a general Animal Kingdom theming. For more resort items, make sure to also browse the Zawadi Market gift shop at Jambo House. It's the larger of the two resort stores.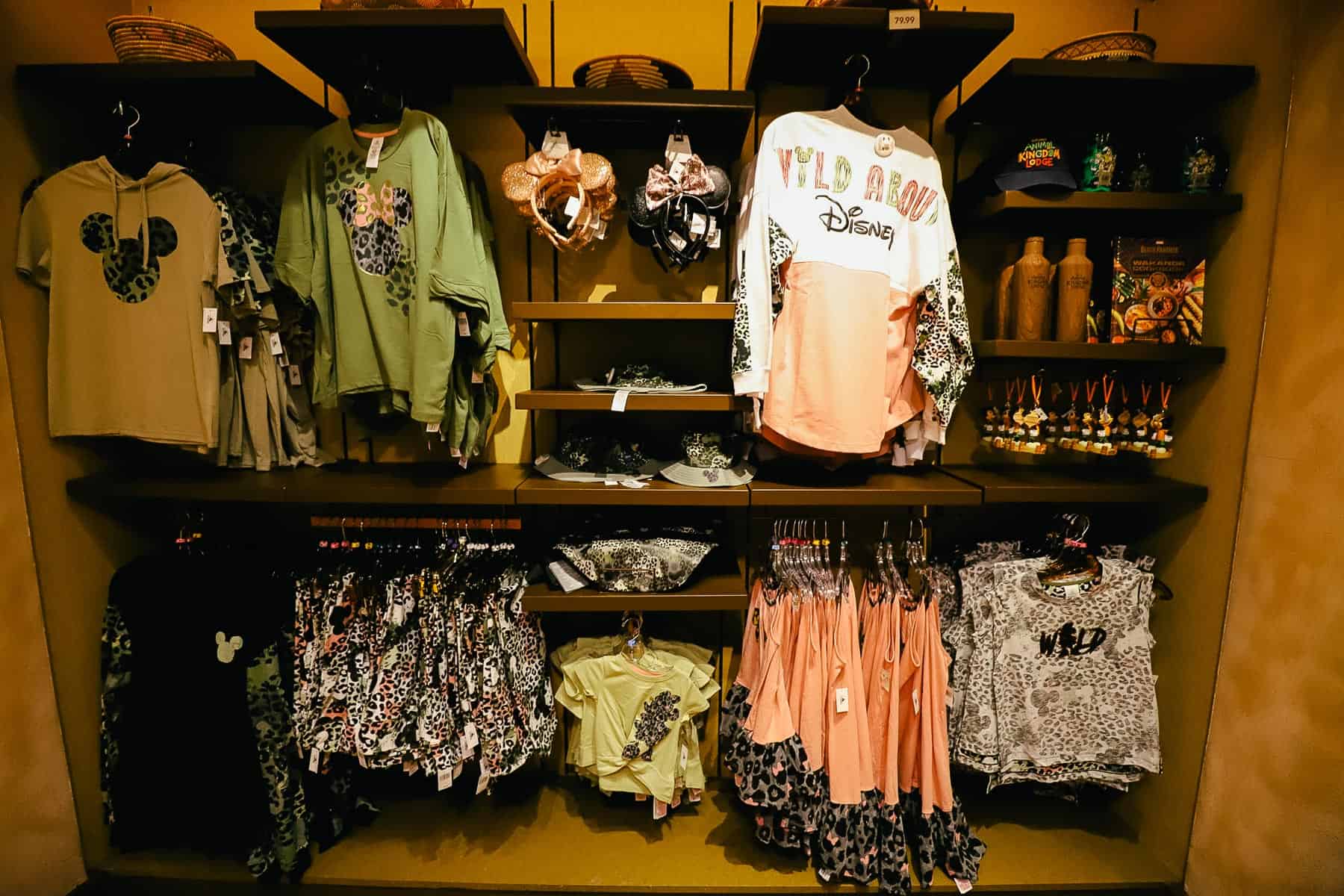 Here's a closer look at a ball cap that says "Animal Kingdom Lodge." I was leaning toward purchasing this hat. But ultimately, I found something I liked better.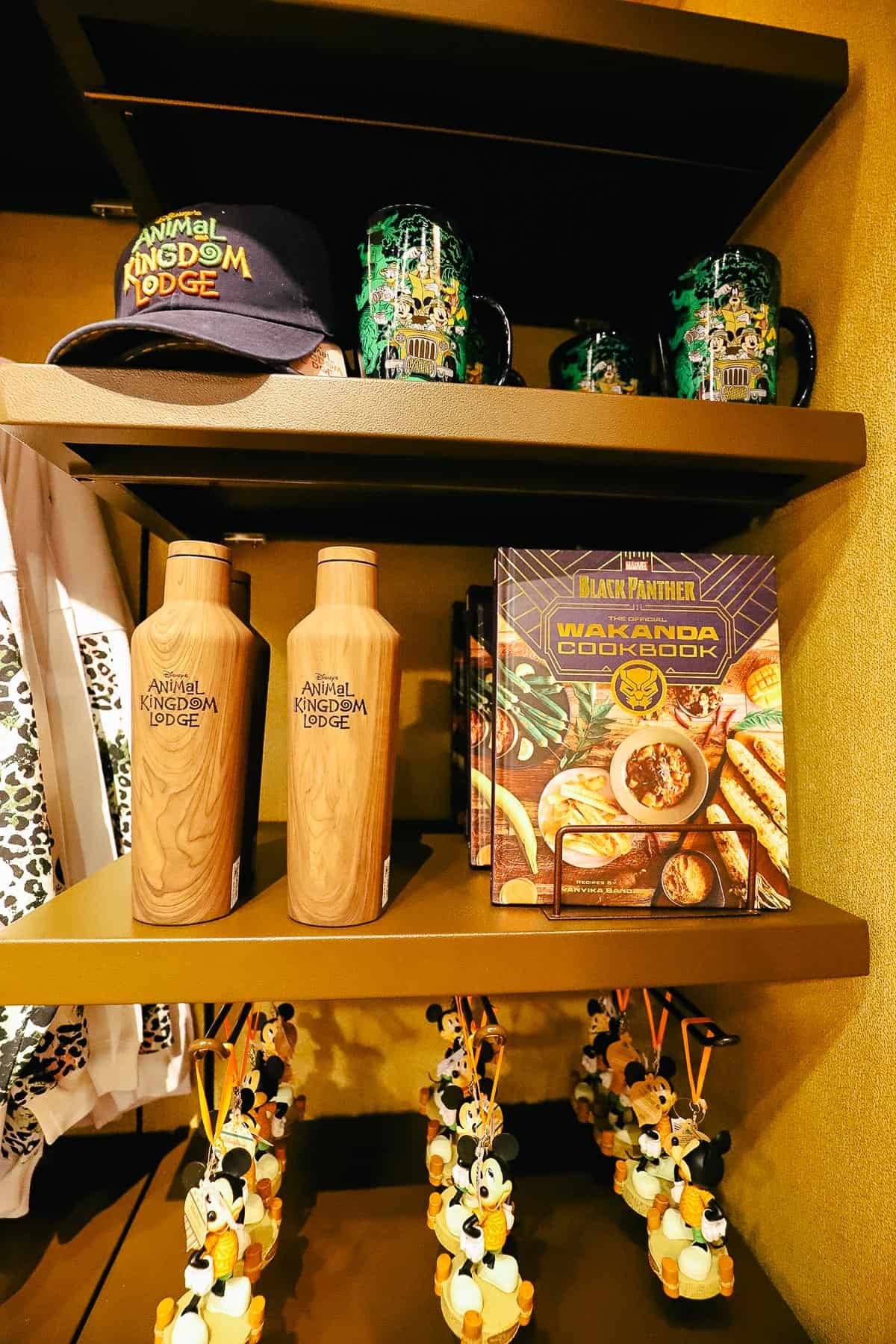 This Animal Kingdom Lodge magnet! It looks good on the fridge, too.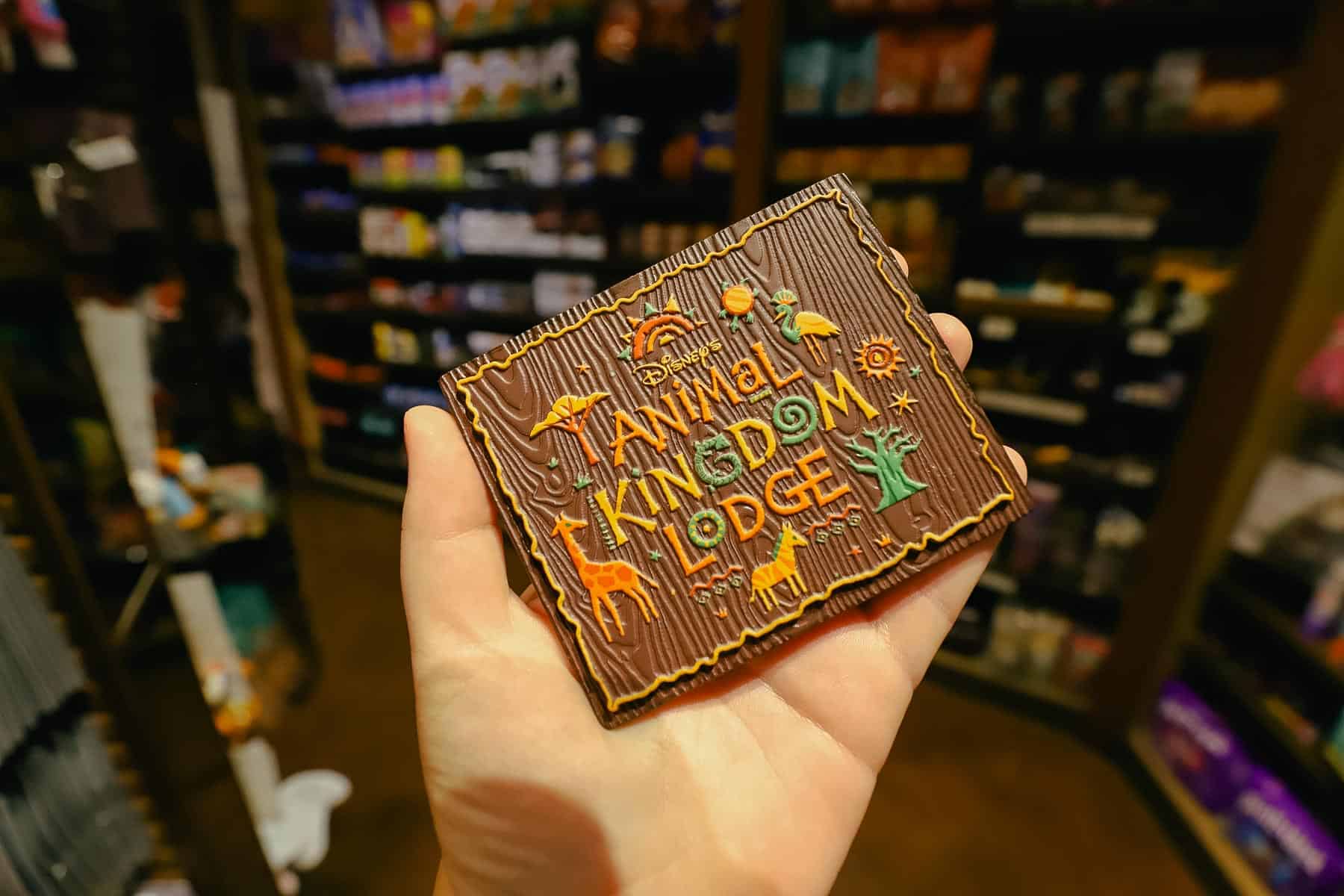 A case containing a variety of liquors, wine, and champagne sits behind the register.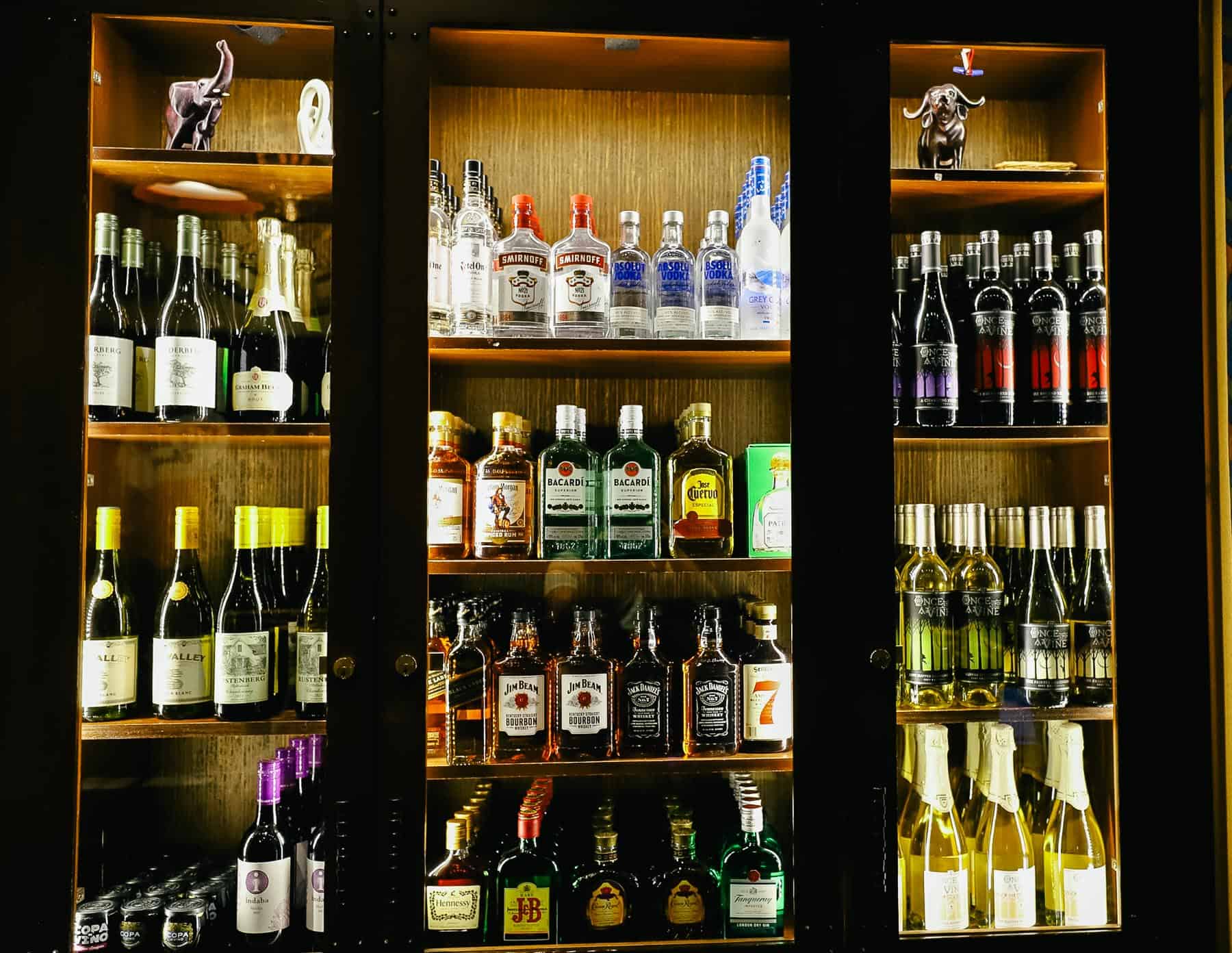 On the opposite wall, a large display features pantry items like cereal, Pop-Tarts, muffins, crackers, tea, baby food, donuts, chips, dips, bagels, soda, and more. Since Kidani Village is a DVC Resort, each unit will have a microwave at the minimum. Since the larger units have full kitchens, you can always expect to find more grocery items at this type of hotel.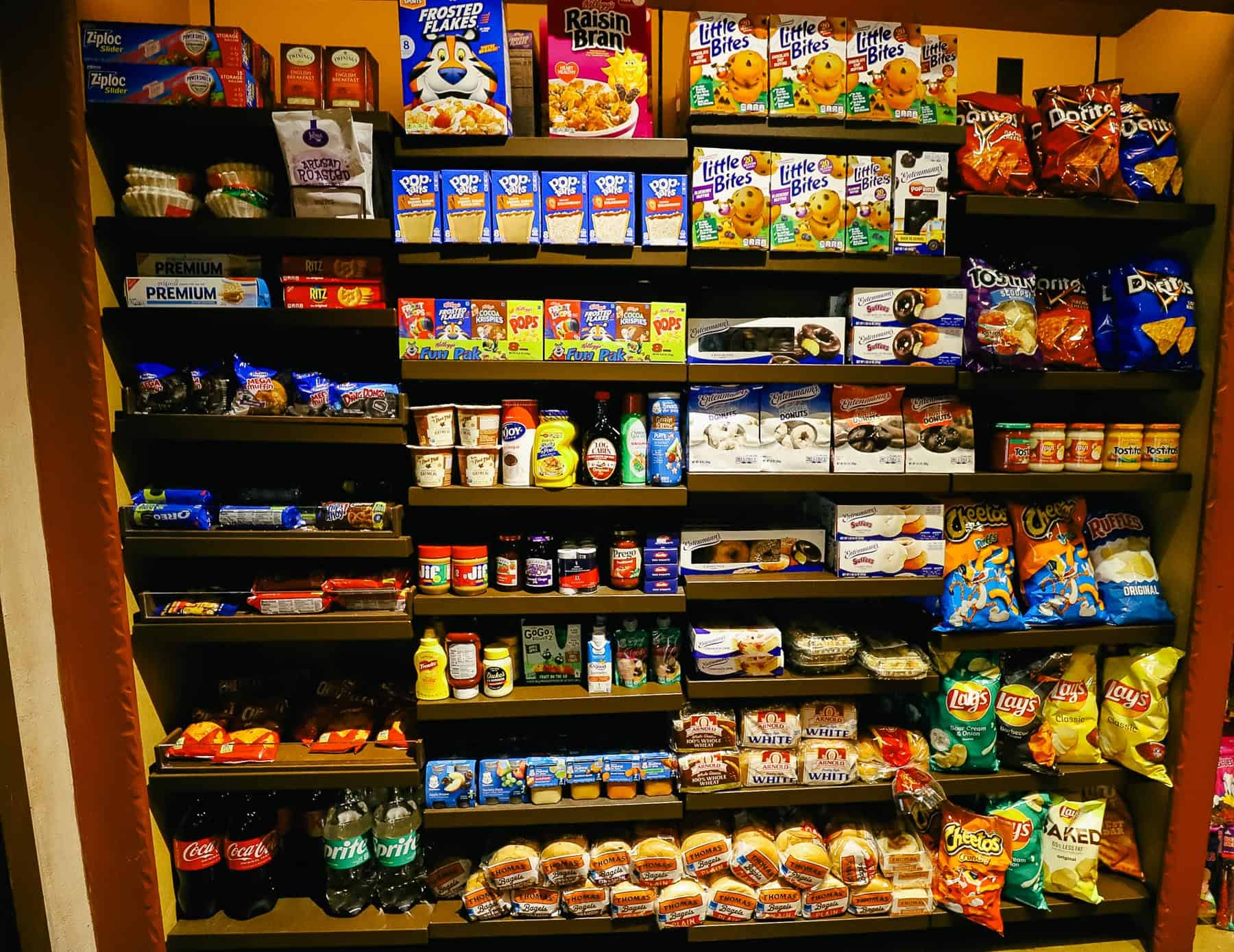 Disney-branded candy is available. It's pretty expensive, but what isn't these days?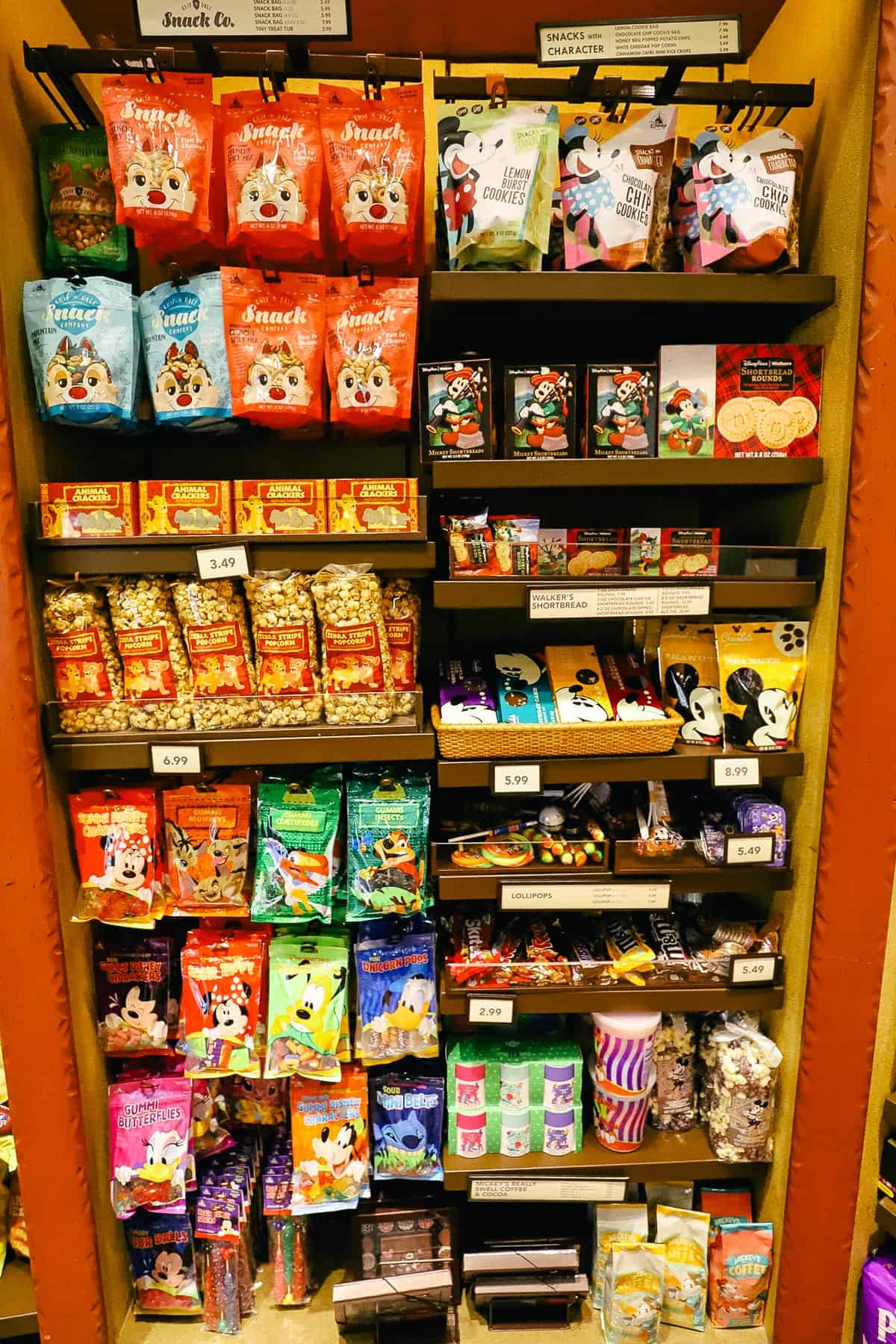 You'll find a decent selection if you need any health or personal aid items. Items include sunscreen, over-the-counter medicines, toothbrushes, diapers, cooling towels, and other personal items.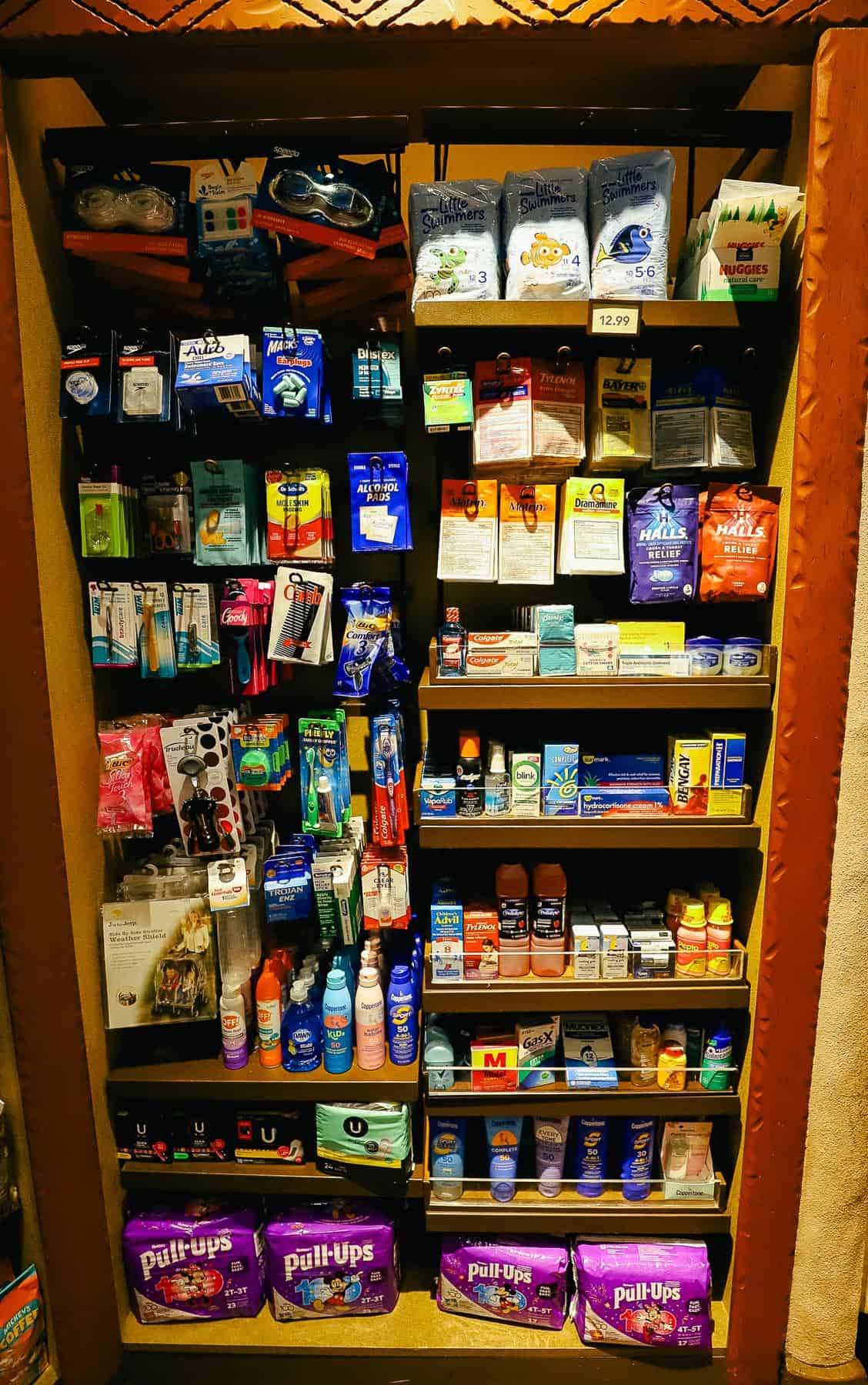 Rapid Fill Mugs are available inside Johari Treasures. At the time of this update, they cost $21.99 and are good at any resort refill machine for the length of your stay.
Kidani Village's refillable beverage stations are available at Johari Treasures and the Samawati Springs Pool. Jambo House's refill station is at The Mara, which is centrally located by the pool.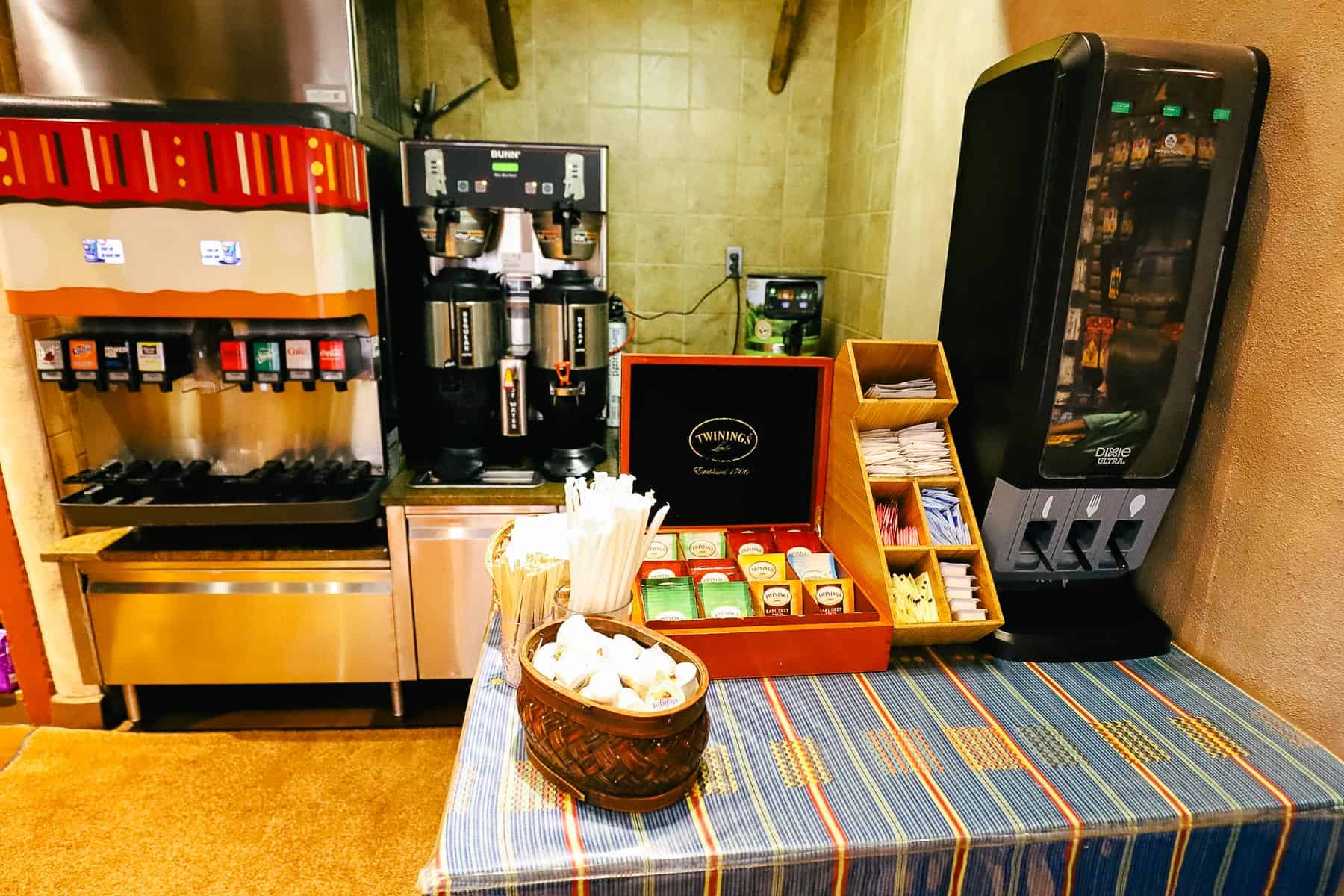 Coffee, tea, and other accompaniments are available. Additionally, there's a sink where you can rinse your mug.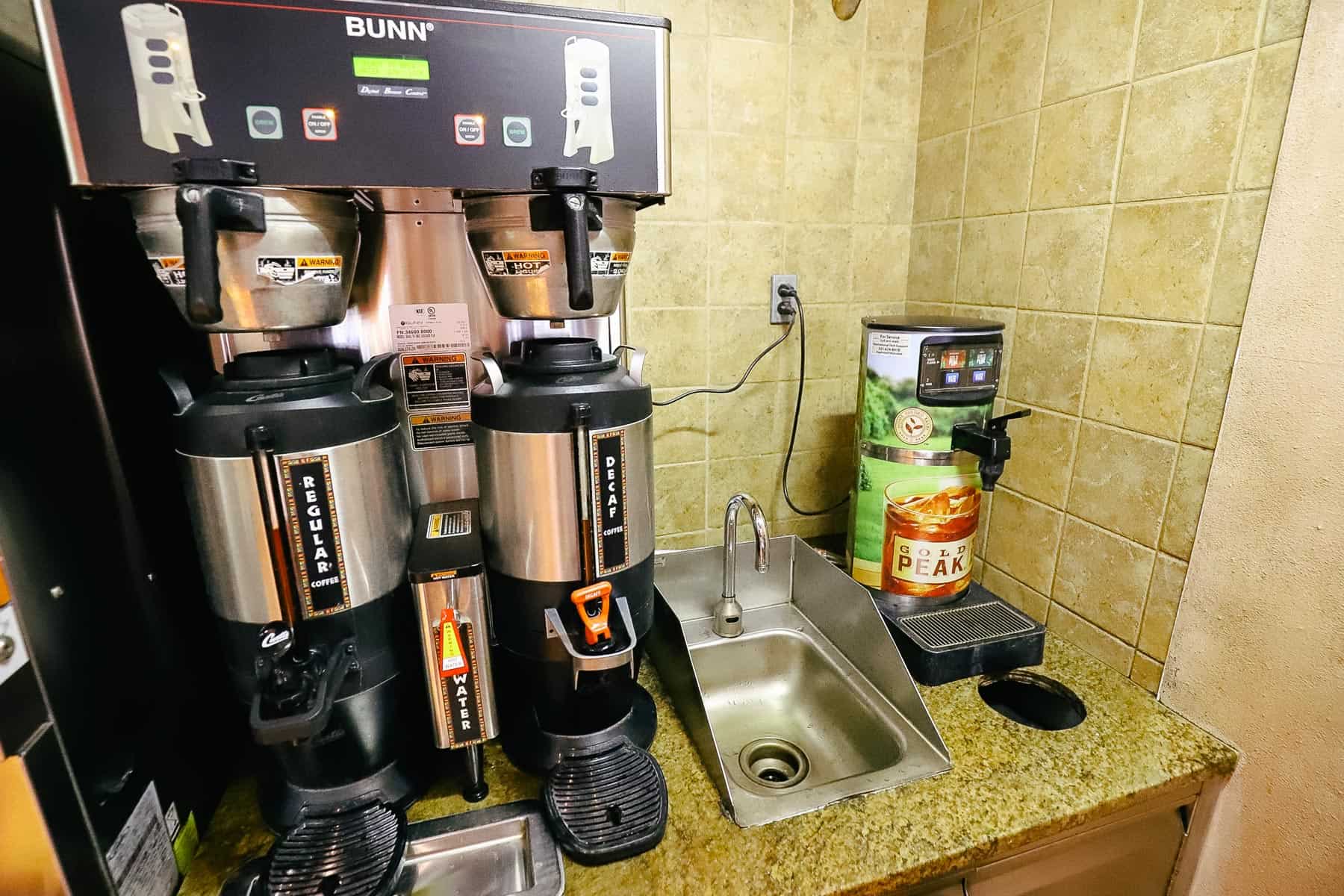 Fountain drink selections include Coca-Cola, Coke Zero, Diet Coke, Sprite, Minute Maid Lemonade Zero Sugar, Powerade, Fanta Orange, and Barq's Root Beer.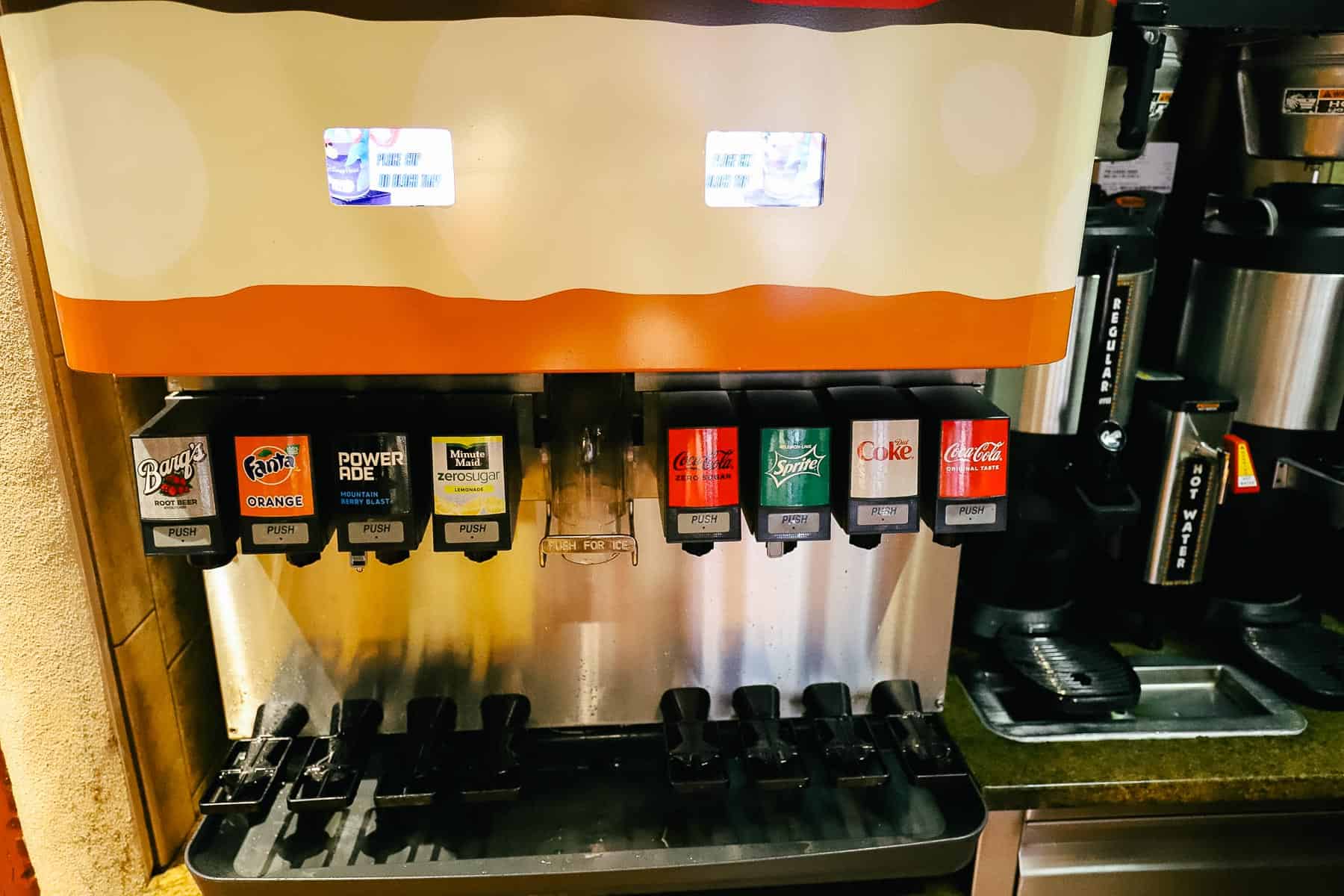 A couple of refrigerated cases sit nearby. This one had items like soda, juice, sports drinks, beer, and wine.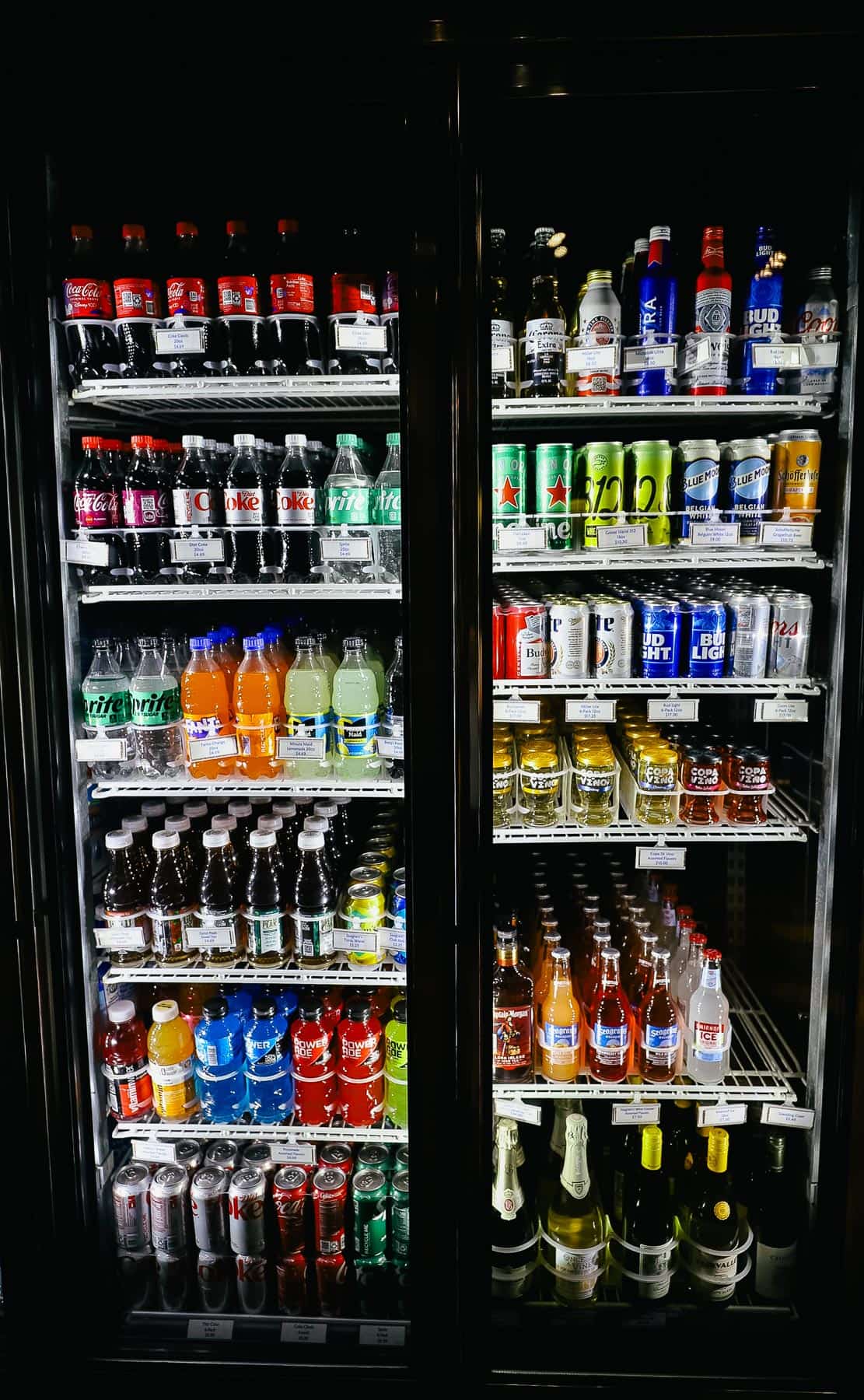 Other items include milk, butter, cheese slices, yogurt, sandwich meat, and miscellaneous pre-packaged items.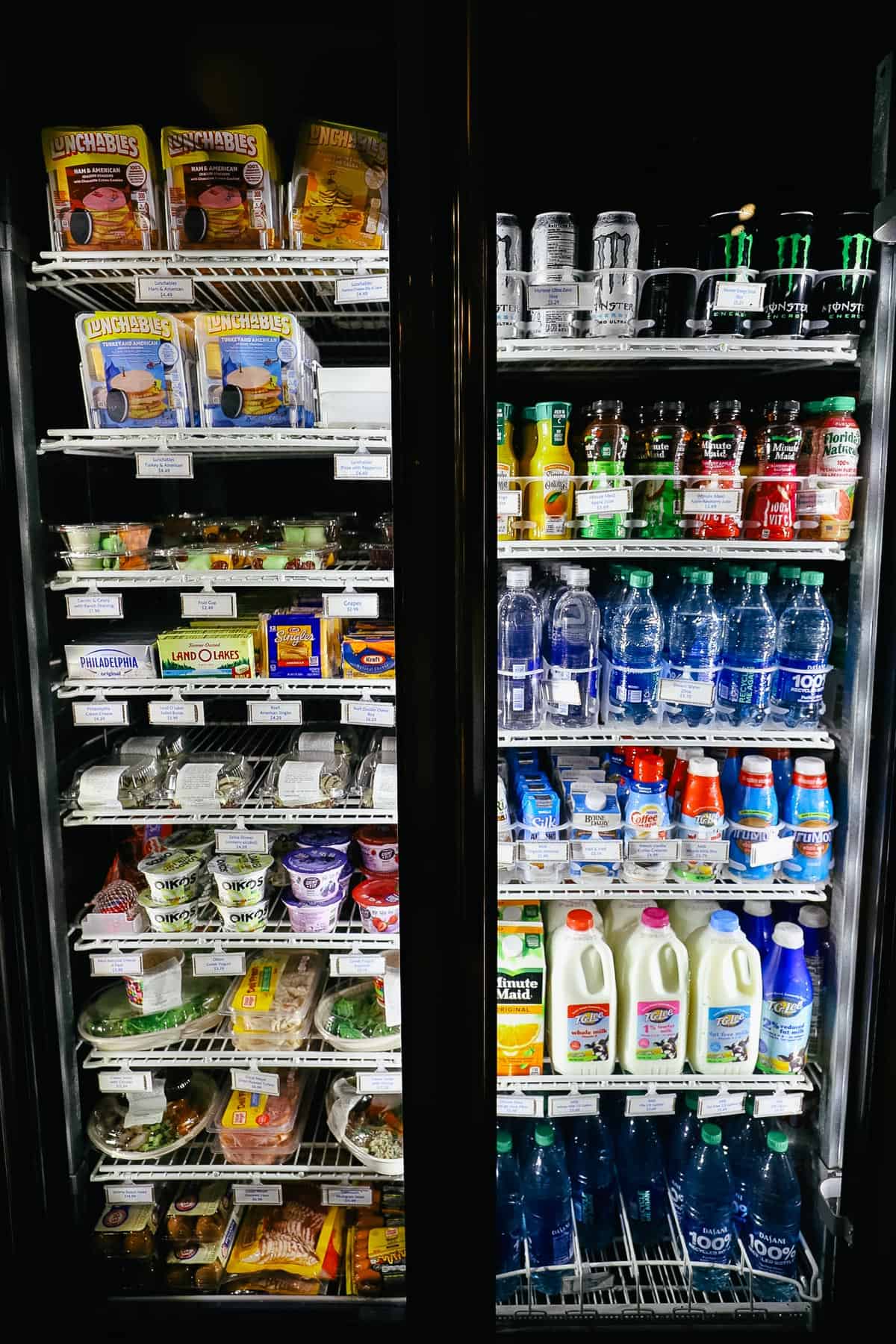 Here, we have tater tots, frozen burritos, chicken pot pies, frozen pizza, sausage, and a selection of ice cream novelties.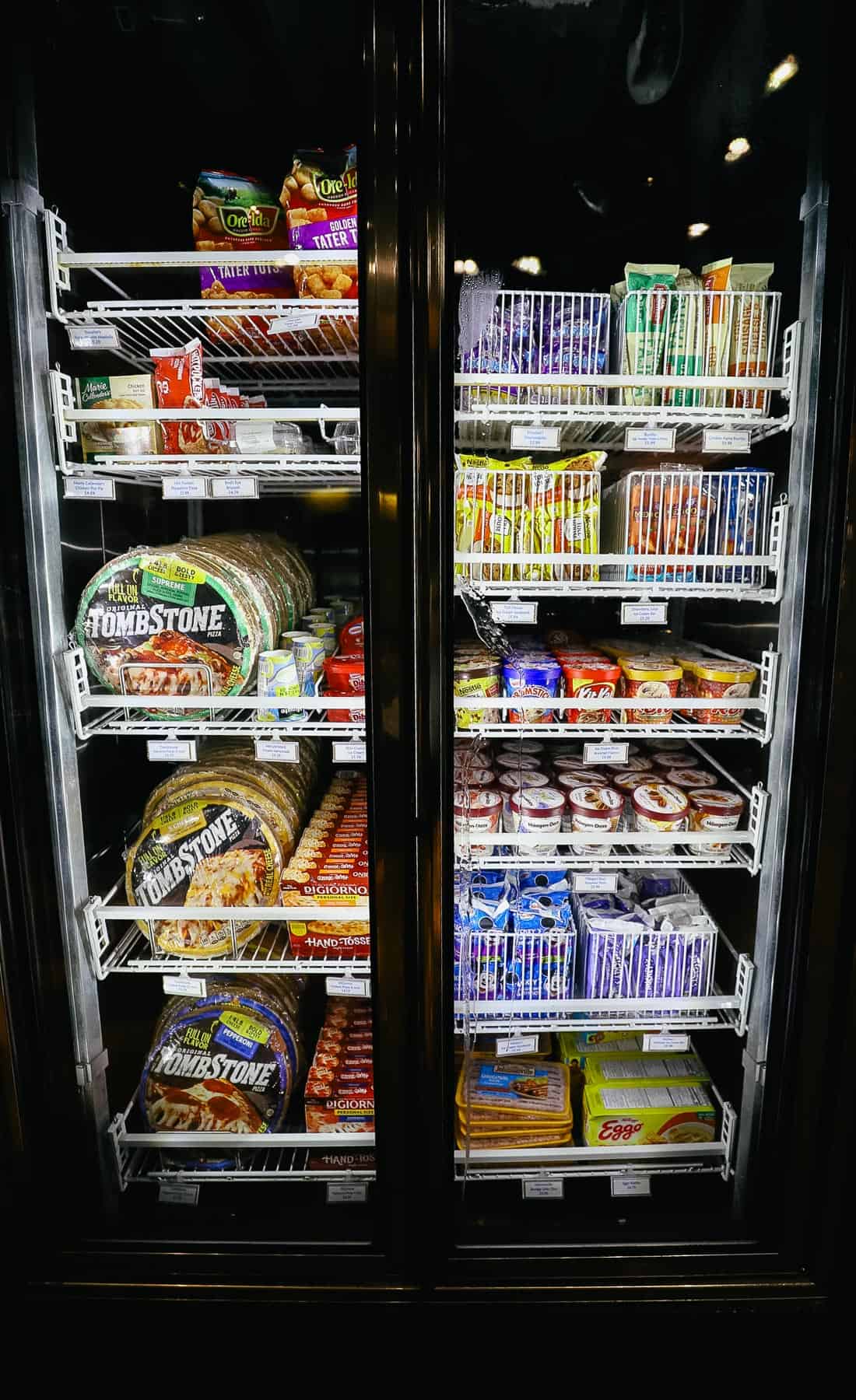 Overall, you should be able to find most things you need during your vacation at Johari Treasures. If not, you can always check the gift shop up at the main lodge, or these days, most guests have items delivered to the resort.
For more information about Kidani Village, all of our articles are available in our complete resort guide:
Or you might enjoy these specific articles:
Or you can preview our entire list of Disney World Resort Reviews.
Hopefully, this article gave you a good idea of the items available at Kidani Village's gift shop. Do you enjoy the resort gift shops at Disney World? Share your thoughts below in the comments.