Moana Mercantile at Disney's Polynesian
Moana Mercantile is one of the gift shops at Disney's Polynesian Resort. The shop is divided into sections offering a variety of merchandise.
One side of Moana Mercantile sells items geared toward children. You'll find plush animals, games, dolls, and various toys in this area.
On the opposite side is a sundries shop offering convenience items you might need during your stay. We'll take a look at those items further below.
This article will detail what you can expect to find at Moana Mercantile during your stay. As always, with our gift shop reviews, these items were available when we took the photos.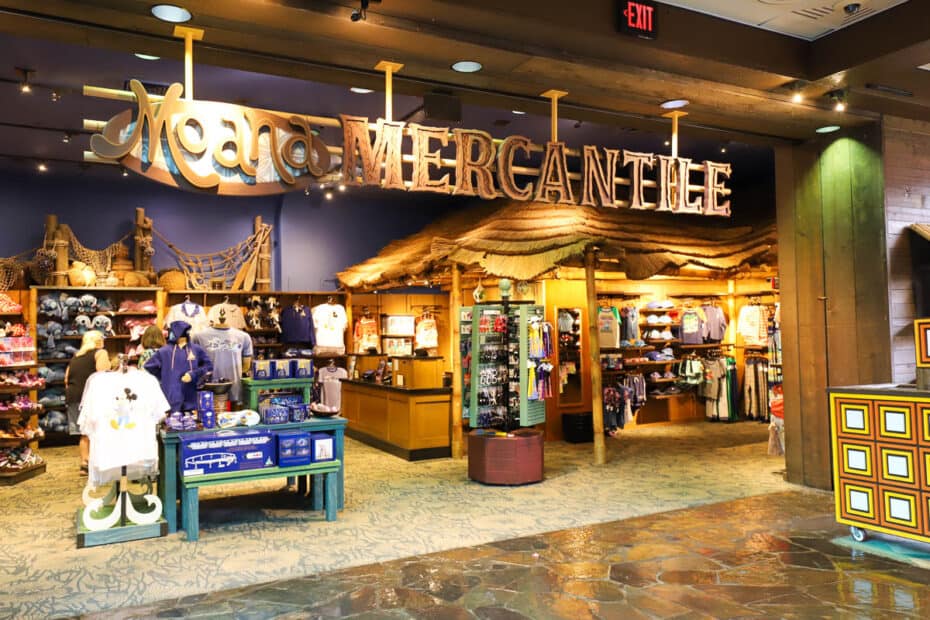 Moana Mercantile is located on the second floor of the Great Ceremonial House at Disney's Polynesian Resort. For reference, the Great Ceremonial House is the Polynesian's lobby.
This gift ship is not to be confused with Boutiki, which is located on the first floor of the lobby. That shop carries resort-branded merchandise along with men's and women's apparel.
We have a separate article detailing the other gift shop.
Related: Boutiki at Disney's Polynesian
Nearly all of the items in Moana Mercantile are geared toward children. Here are a few hats and things.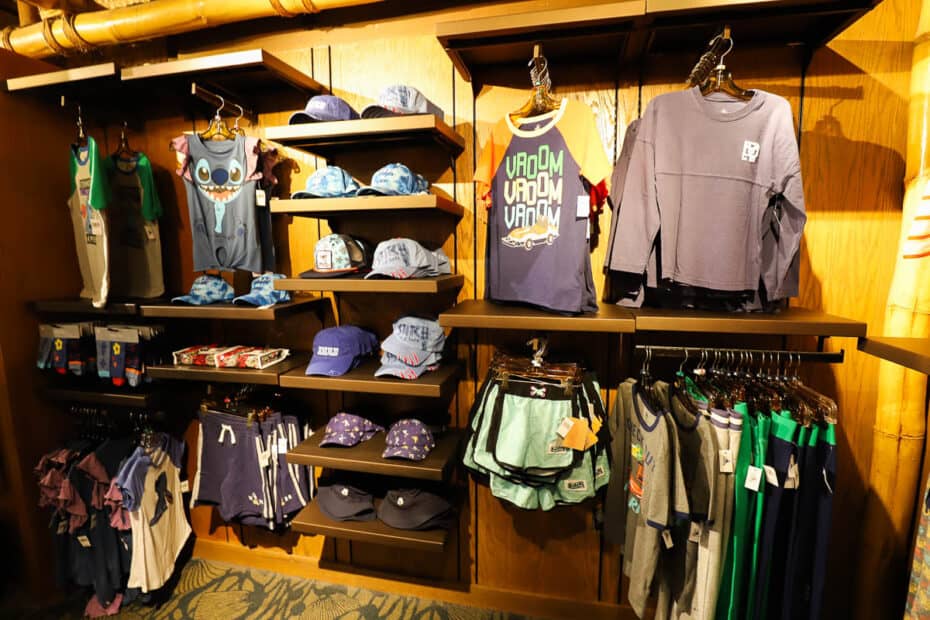 This store usually has a few unique items you won't find just anywhere and classic items like Minnie Mouse Ears.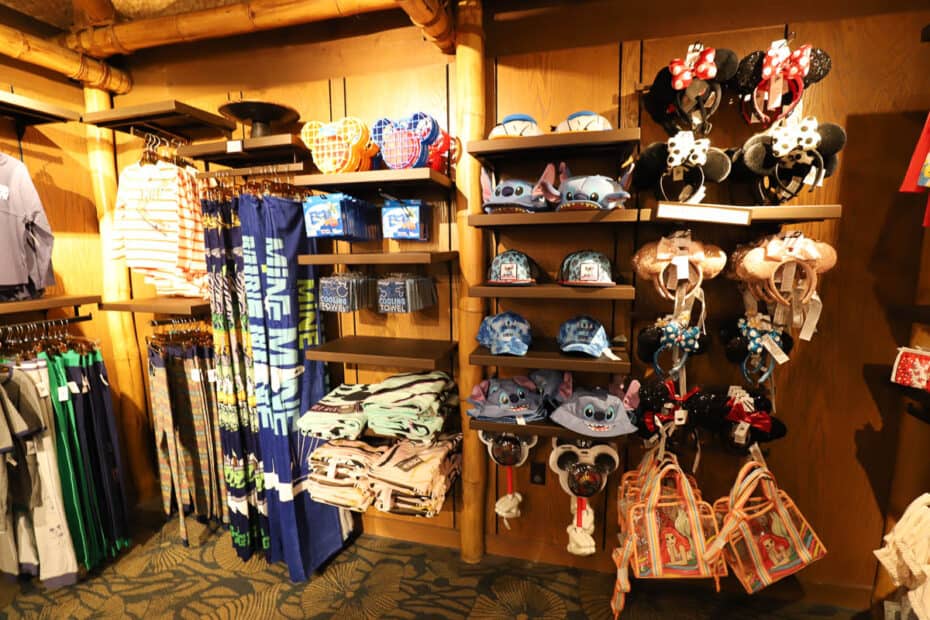 Moana Mercantile has an excellent selection of board games.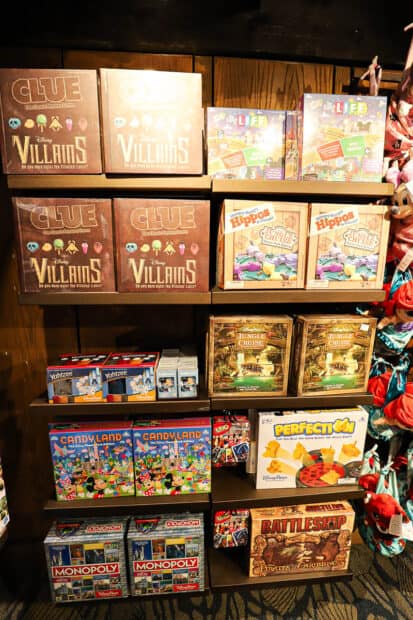 And they have puzzles, bath toys, and a mini-monorail.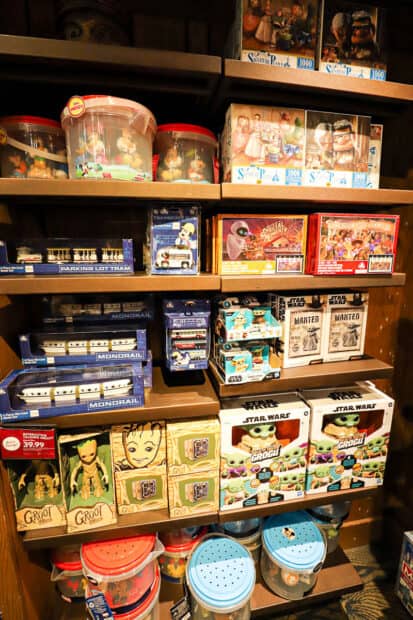 Here's a larger photo.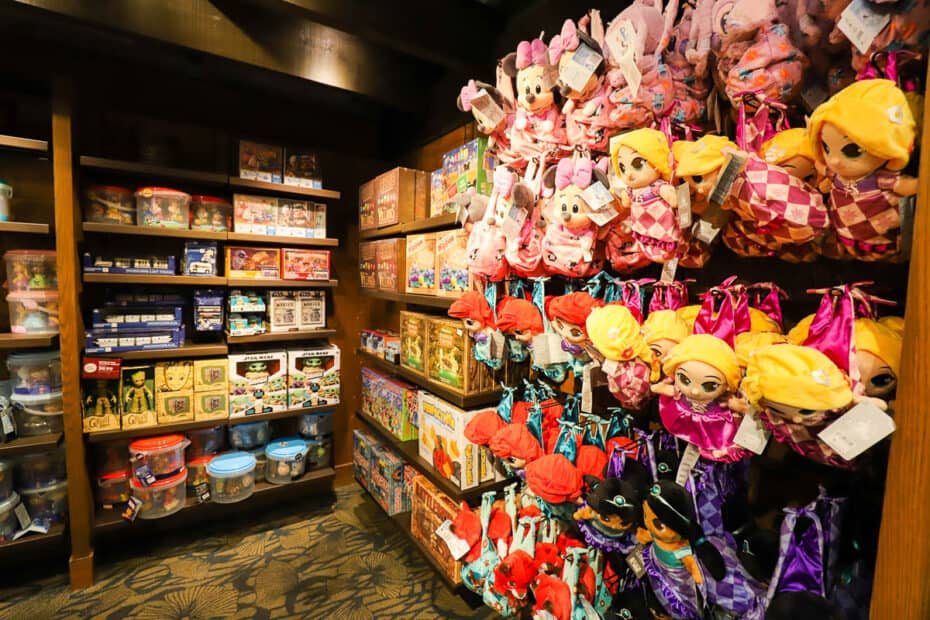 Since the store is called Moana Mercantile, you can expect to find a variety of Moana merchandise.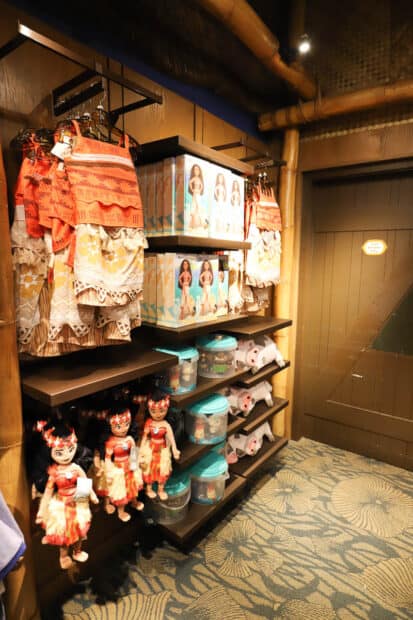 I remember when Moana came out. You couldn't find anything at Disney World that represented the movie for a long time.
Everyone would always say to check the Moana store over at the Polynesian. So I checked the store often for someone in my family.
Thankfully, these days you can find plenty of Moana merchandise at the store that bears her name.
In addition, you can find a nice variety of Lilo and Stitch merchandise. Before Moana came out, Lilo and Stitch were the main characters represented at the Polynesian.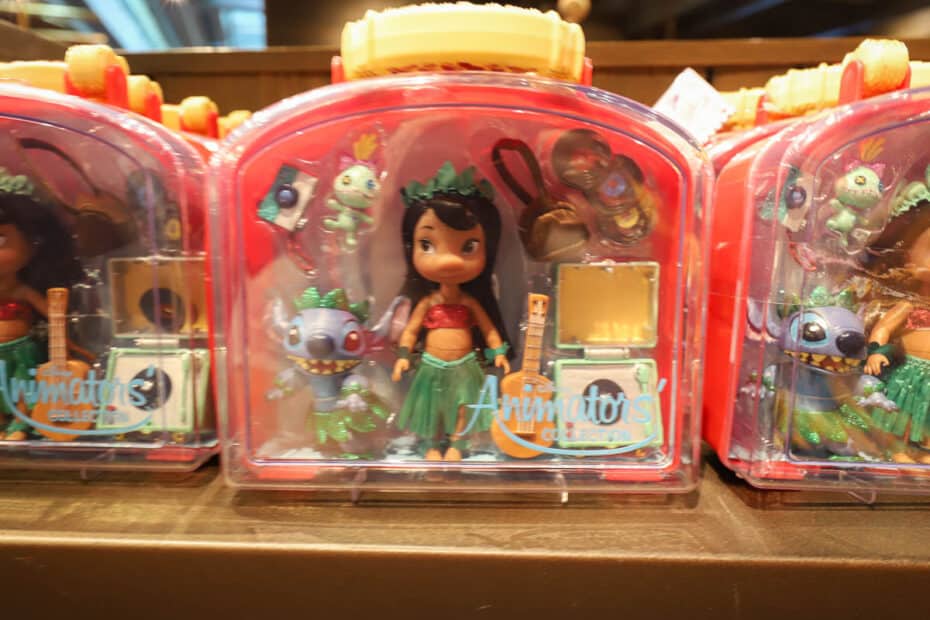 Of course, you can find Stitch merchandise almost anywhere.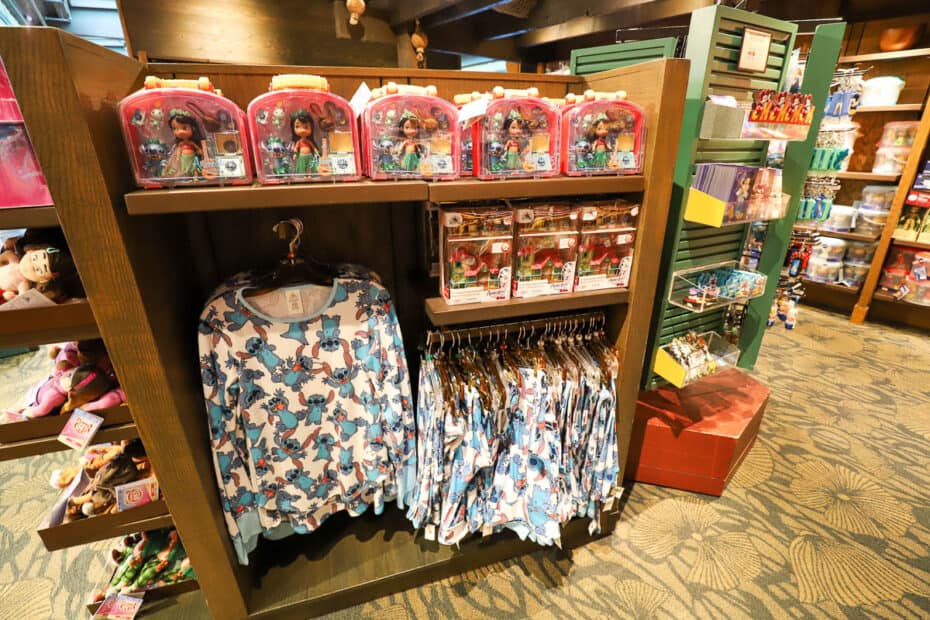 Like all the resort gift shops at Disney World right now, you'll find a selection of items celebrating Walt Disney World's 50th anniversary.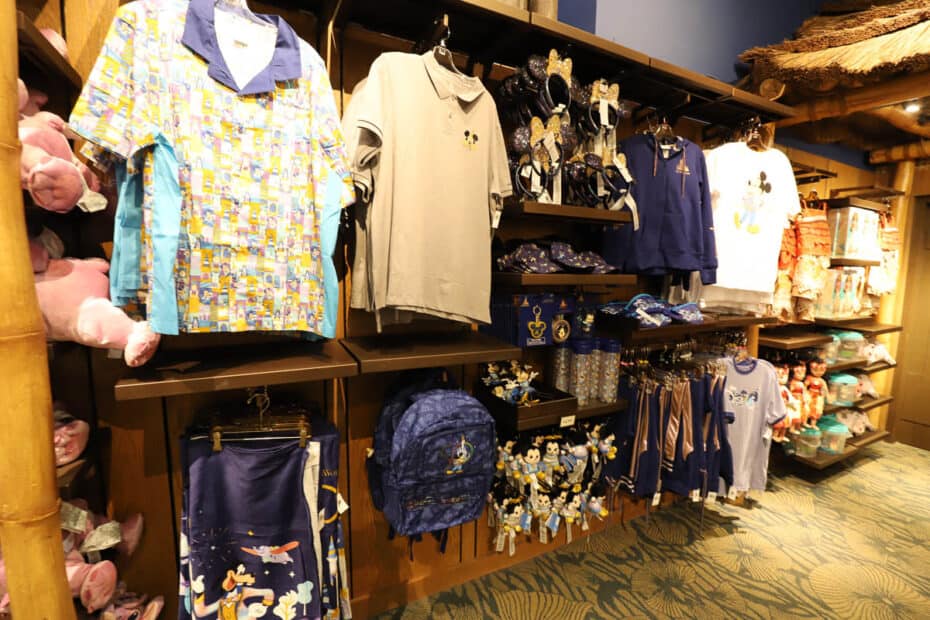 And there is a ton of plush.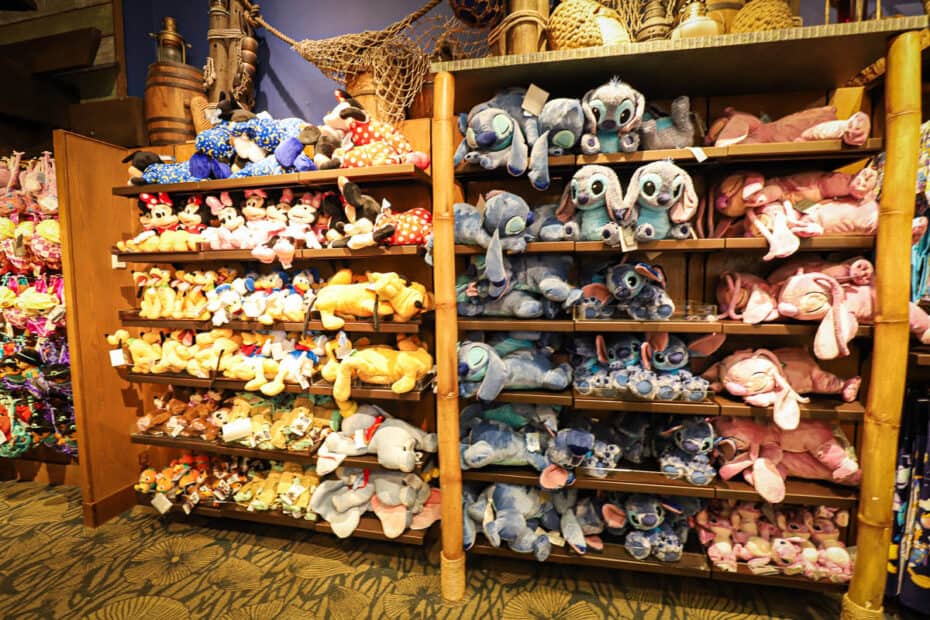 Here are a few more Stitch-branded items.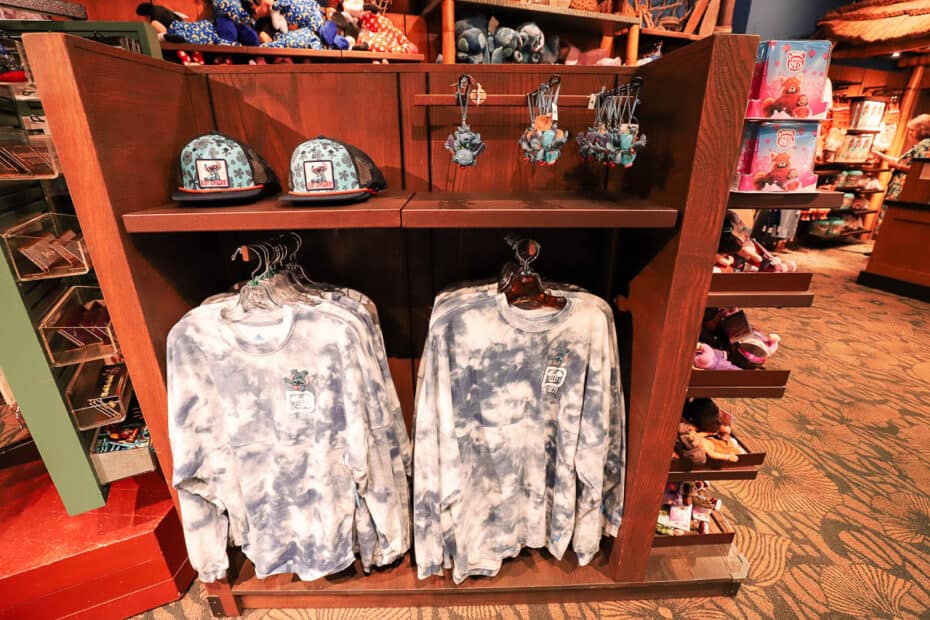 See what I mean?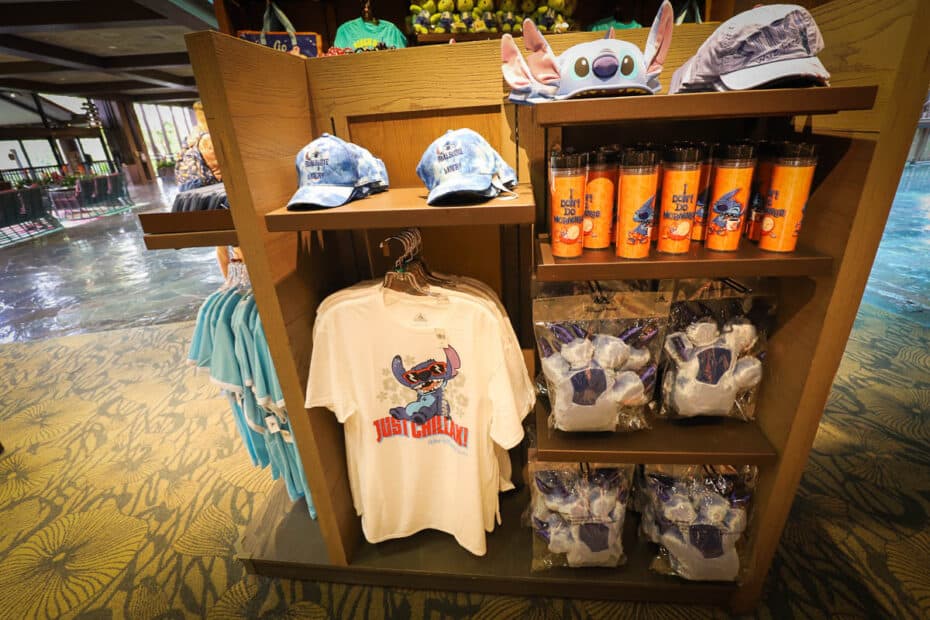 Moana Mercantile is an excellent place to pick up a journal, pen, or character autograph book.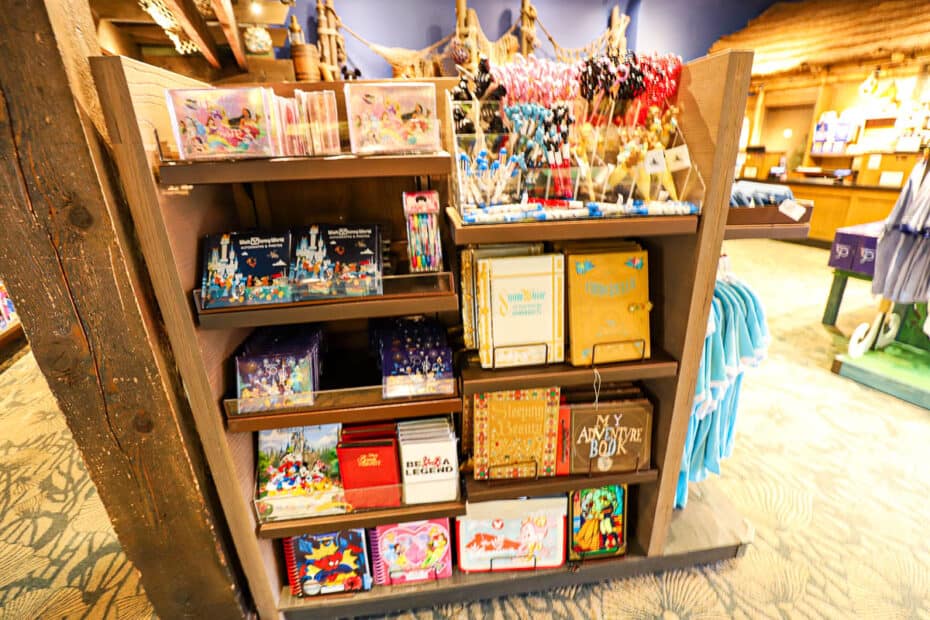 And if you're into Duffy and Friends, you'll find a decent selection of Olu Mel items. If only we'd see more Duffy merchandise.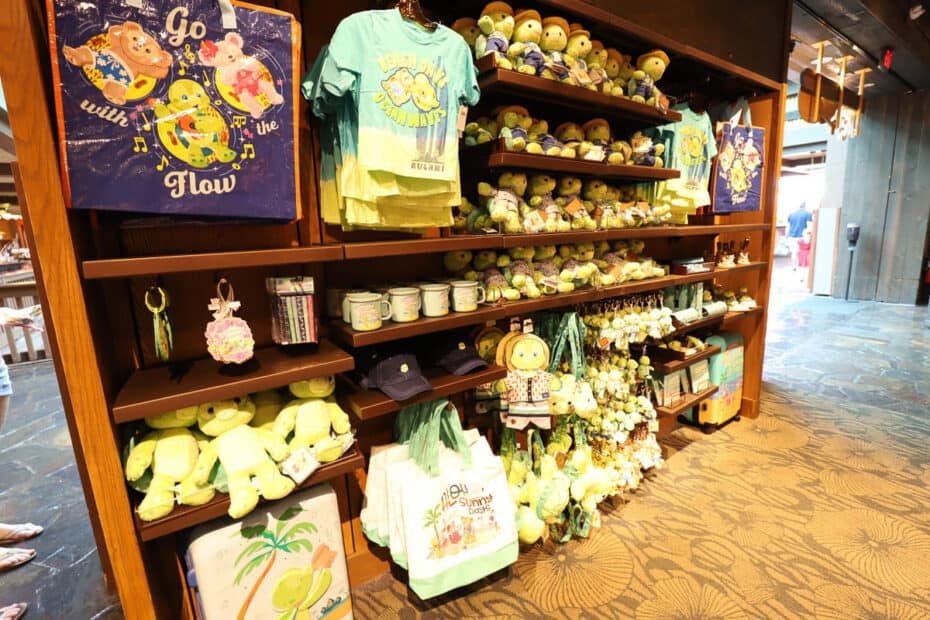 I don't know about you, but I would buy more Duffy stuff. So it's probably a good thing it's not available.
Lastly, there was a table toward the entrance with more 50th merchandise.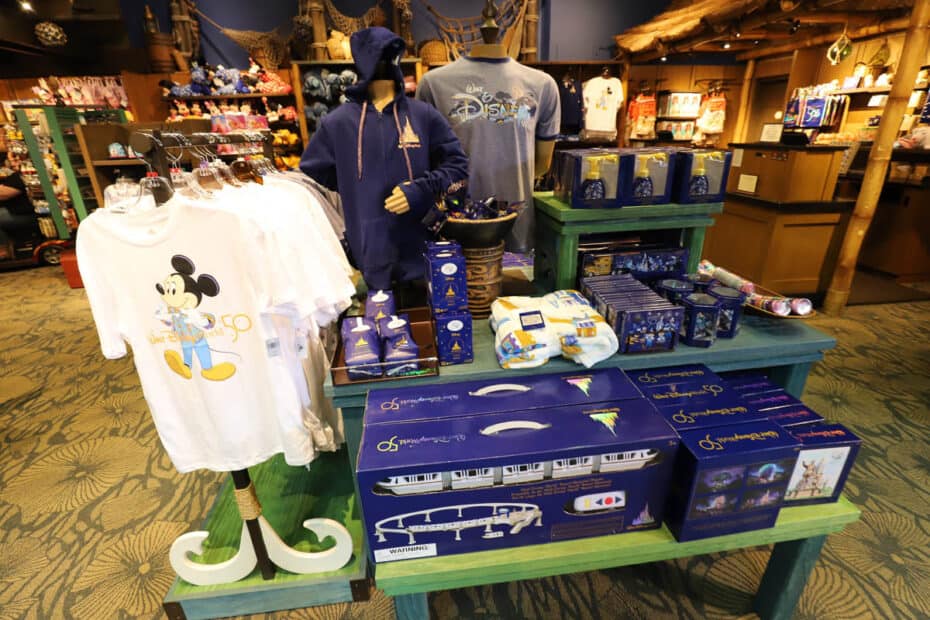 Now we'll check out the opposite side of Moana Mercantile. This side of the shop has a separate entrance.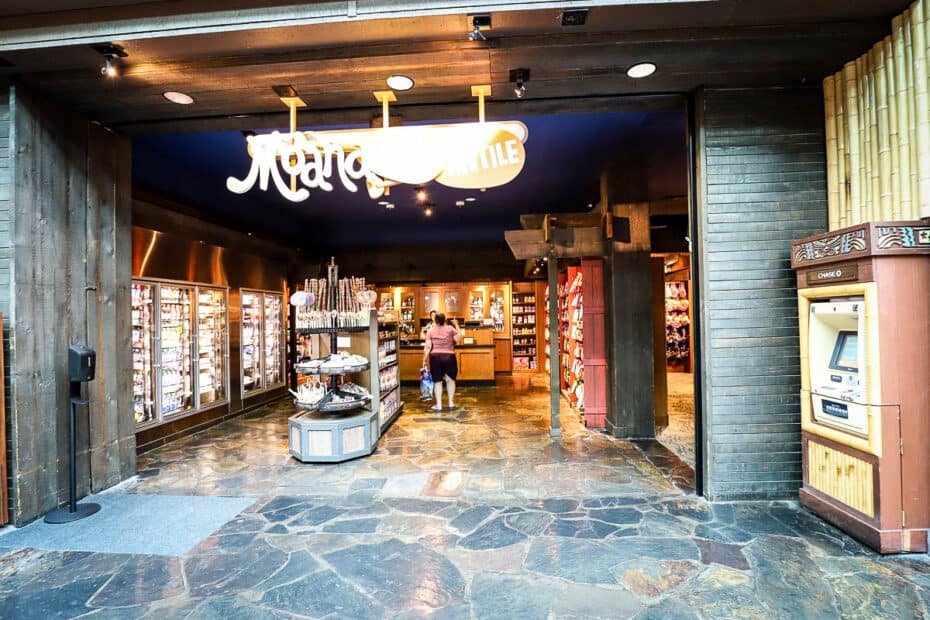 Inside, you'll find an excellent selection of snacks and things to take back to your room.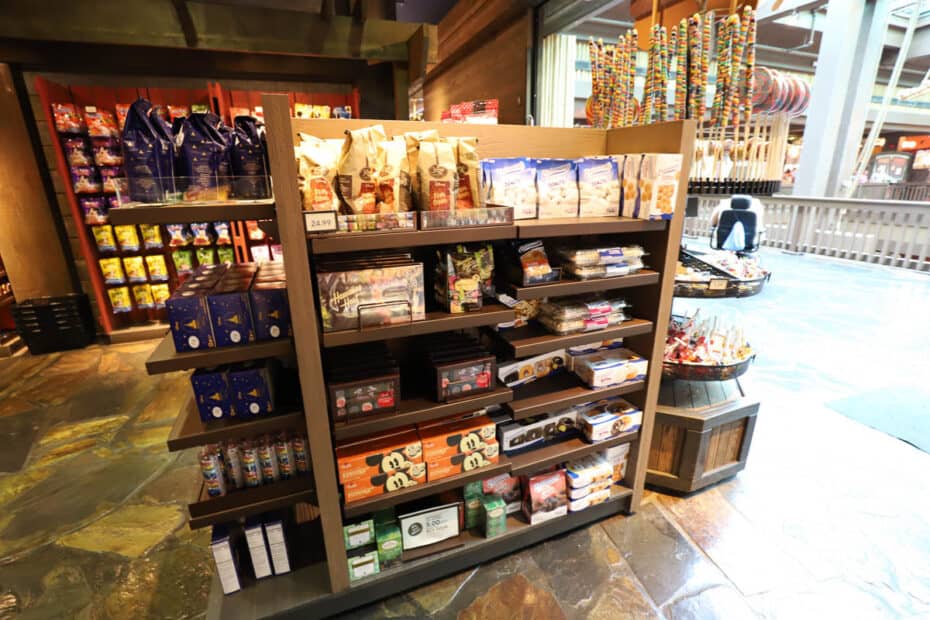 The cooler case had various sodas, juice, milk, and the like.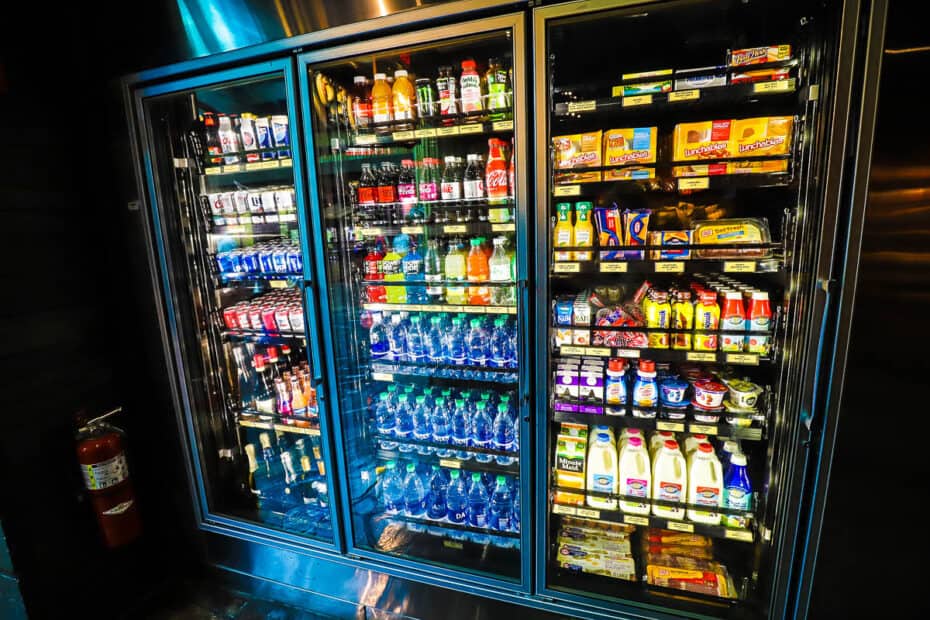 Since the Polynesian has a separate villa resort, you'll find a few items you can prepare in a unit with a kitchen. There were waffles, frozen pizza, frozen dinners, ice cream, and more.
Related: Disney World Villa Resorts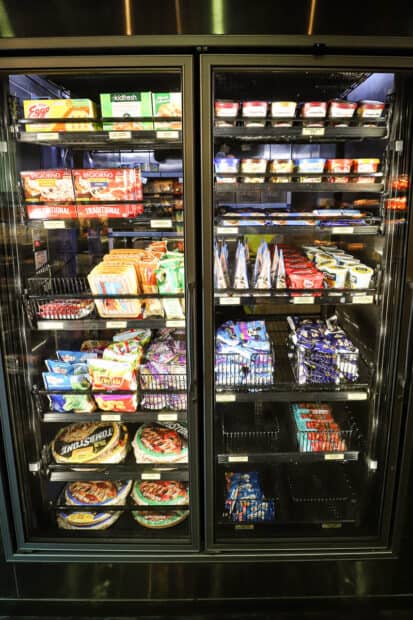 Here is the selection of wine, soda, and a few other treats.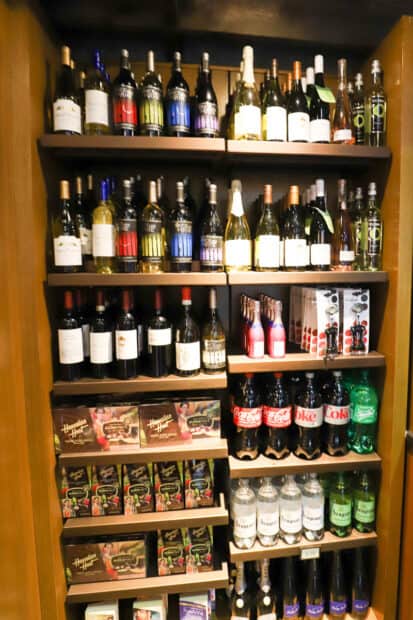 Behind the counter, there's a cabinet with various liquors.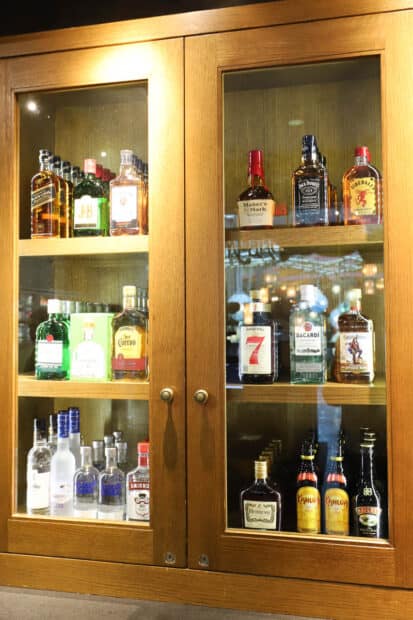 You'll find an area with over-the-counter medicine, diapers, personal care, and similar sundries along the back wall.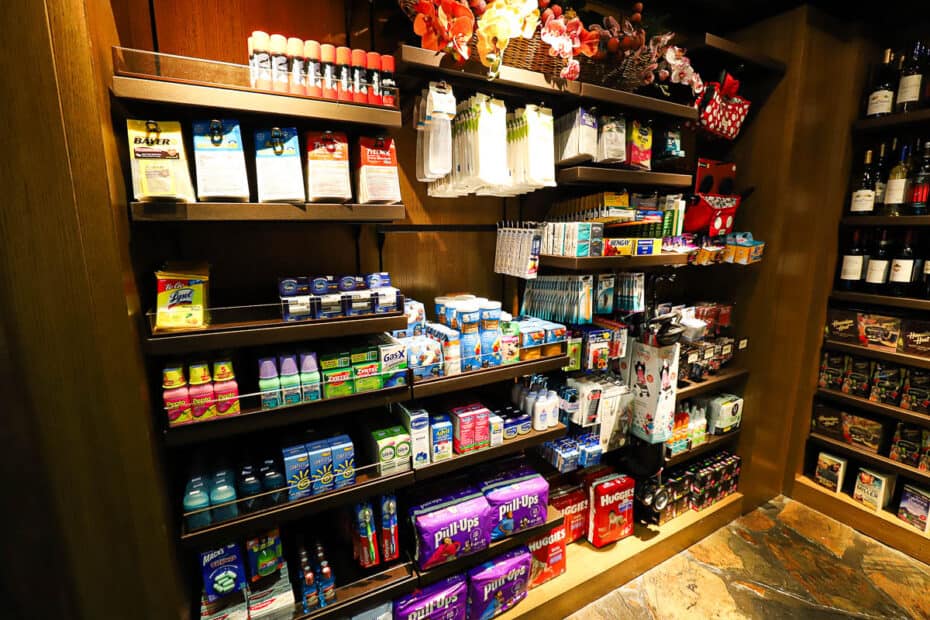 Here are a few other treats.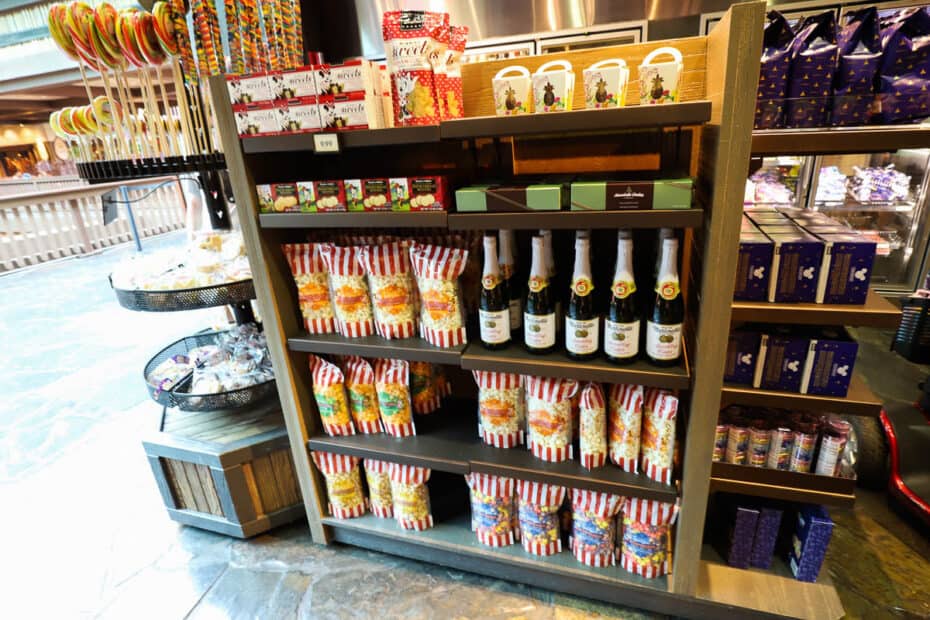 This corner has chips, dip, pancake mix, soup, cereal, and condiments.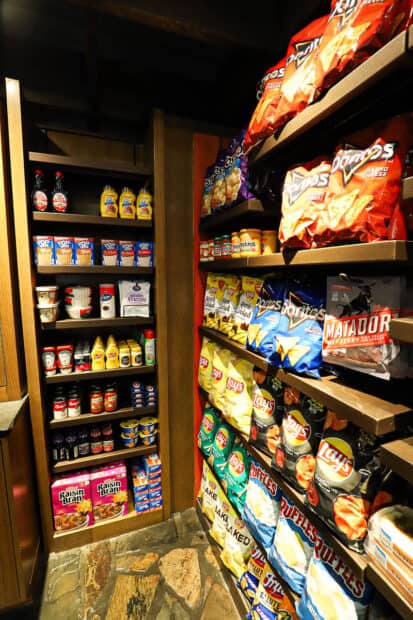 Here's a better look.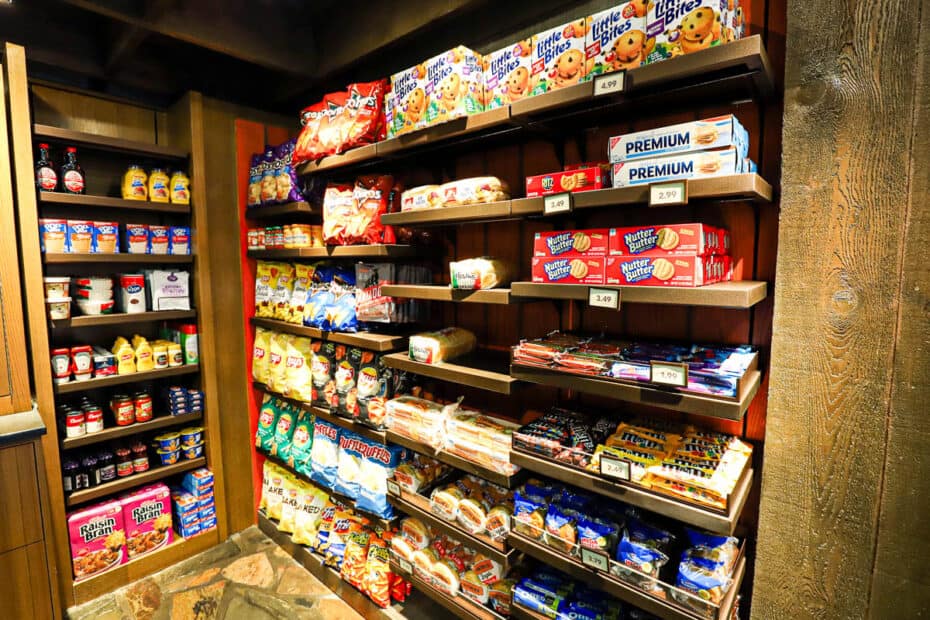 And there was plenty of Disney-branded candy.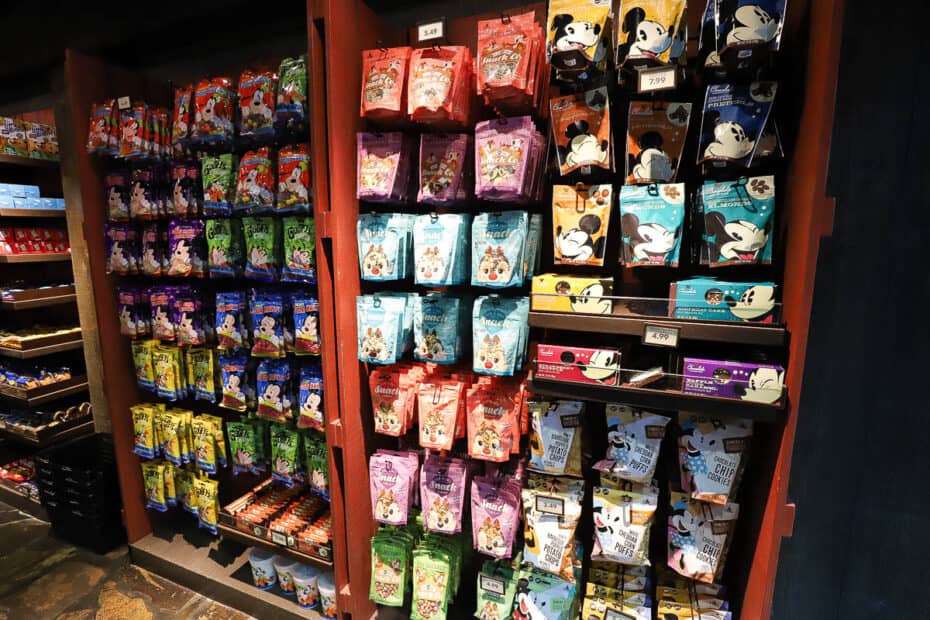 Overall, Moana Mercantile has a great variety of items. Hopefully, you'll be able to find what you're looking for between the two gift shops at the Polynesian.
For more information about Disney's Polynesian, we have a page that lists all of our articles related to the resort.
Related: Disney's Polynesian Village Resort
Or you might enjoy one of these articles:
In the comments: Did you find this article helpful in planning your vacation? Do you think that Moana Mercantile has a nice selection of items?