Moana Mercantile at Disney's Polynesian
Moana Mercantile is one of the gift shops at Disney's Polynesian Resort. Located on the second floor of the Great Ceremonial House, the gift shop is only a few steps away from the Polynesian's monorail station.
One side of Moana Mercantile sells items geared toward children. You'll find plush animals, games, dolls, and various toys in this area.
On the opposite side is a sundries shop offering convenience items you might need during your stay. Below, we'll look at the times that were available during our last stay at the Polynesian.
So, if you have an upcoming stay, you'll have an idea of what items will be available to you at the resort. As with all our gift shop reviews, these items were available when we took the photos.
We update gift shop articles approximately once every two years. These photos were taken in late 2023.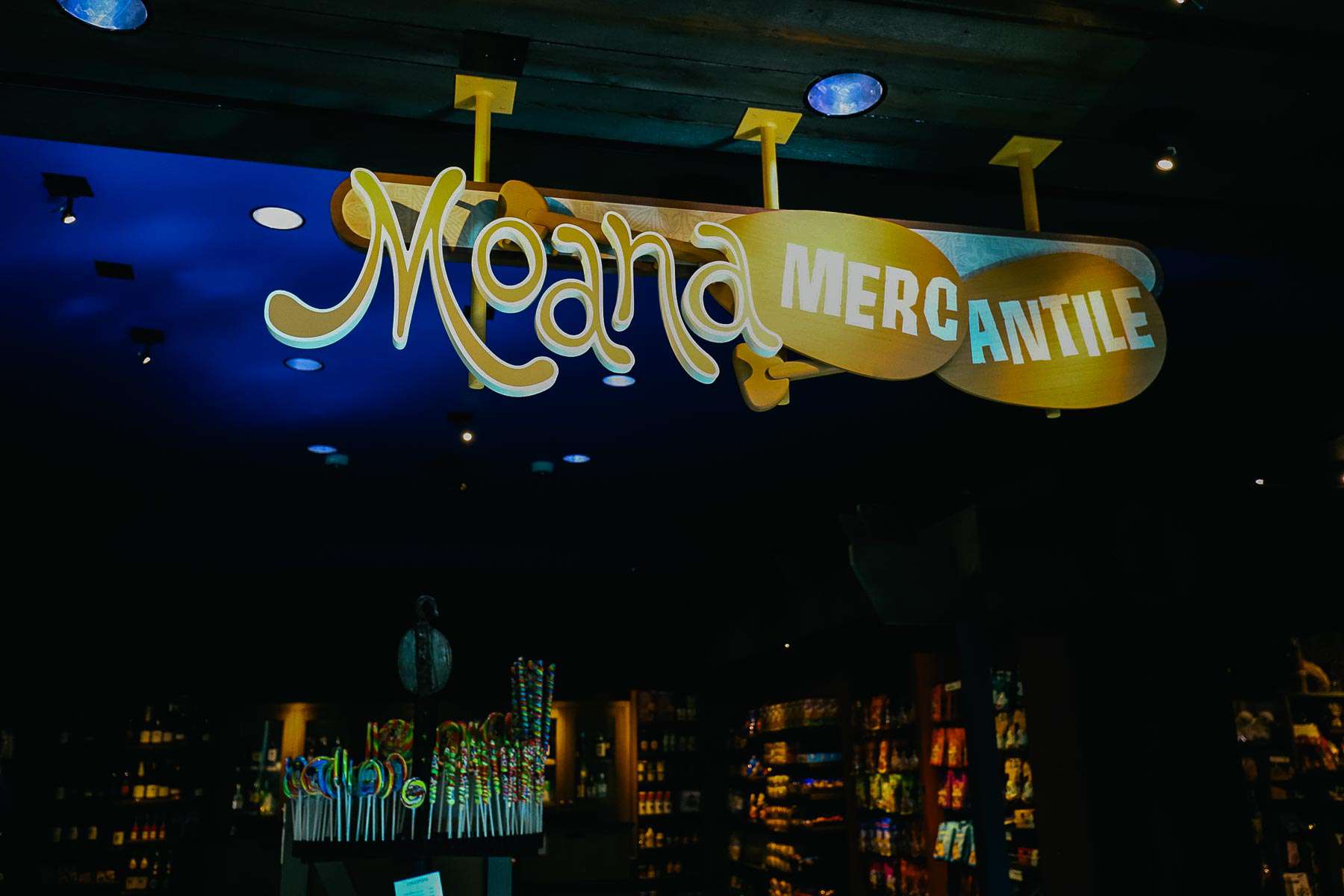 Moana Mercantile is located on the second floor of the Great Ceremonial House at Disney's Polynesian Resort. For reference, the Great Ceremonial House is the Polynesian's lobby.
This gift ship is not to be confused with Boutiki, located on the lobby's first floor. That shop carries resort-branded merchandise along with men's and women's apparel.
Nearly all of the items in Moana Mercantile are geared toward children. One corner is dedicated primarily to children's clothing. However, they did have a few adult sizes in the mix on this visit.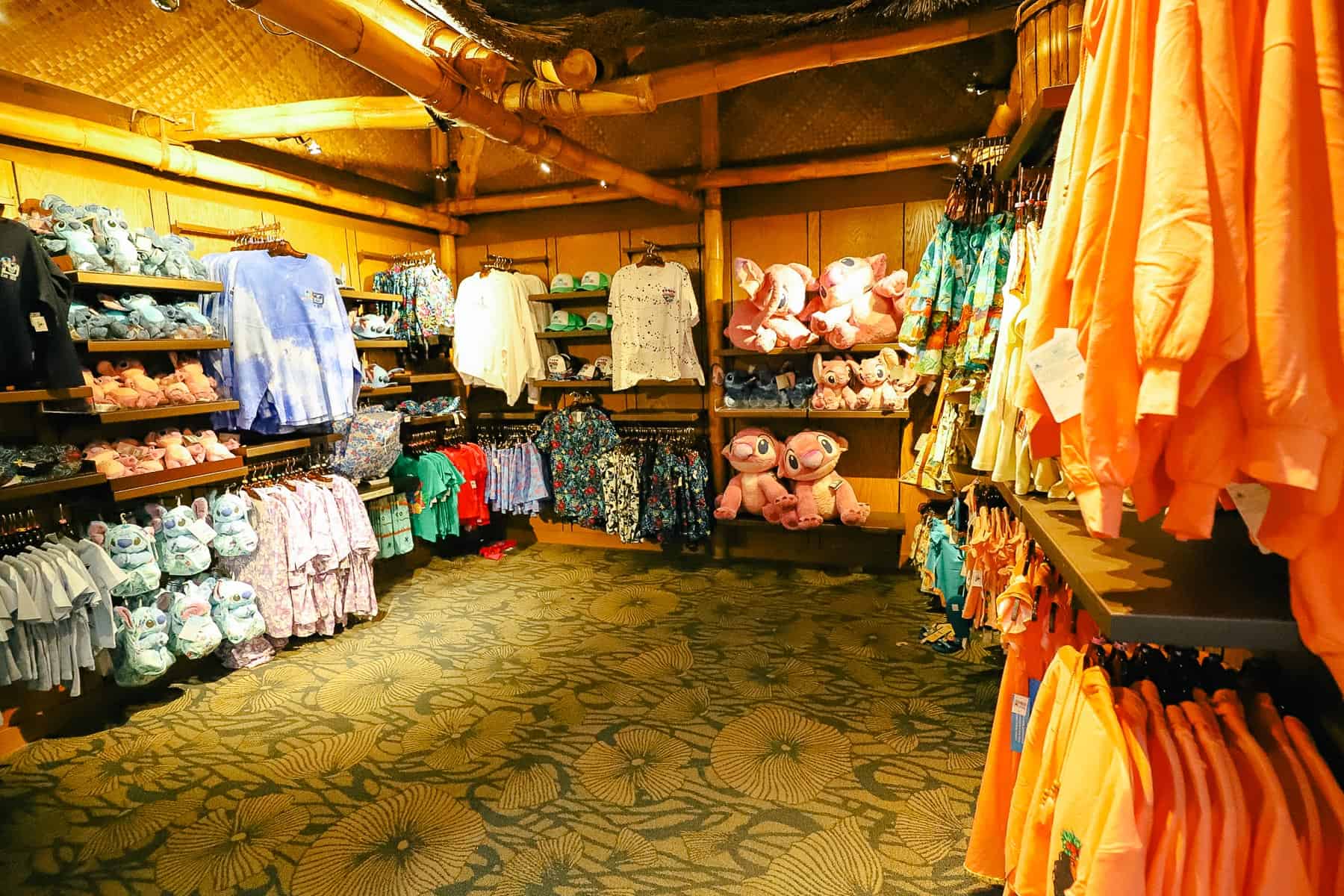 Moana Mercantile typically carries a fair amount of Lilo and Stitch merchandise and Moana merchandise. So, if you're looking for something from either animated film, you'll have an excellent reason to visit the Polynesian.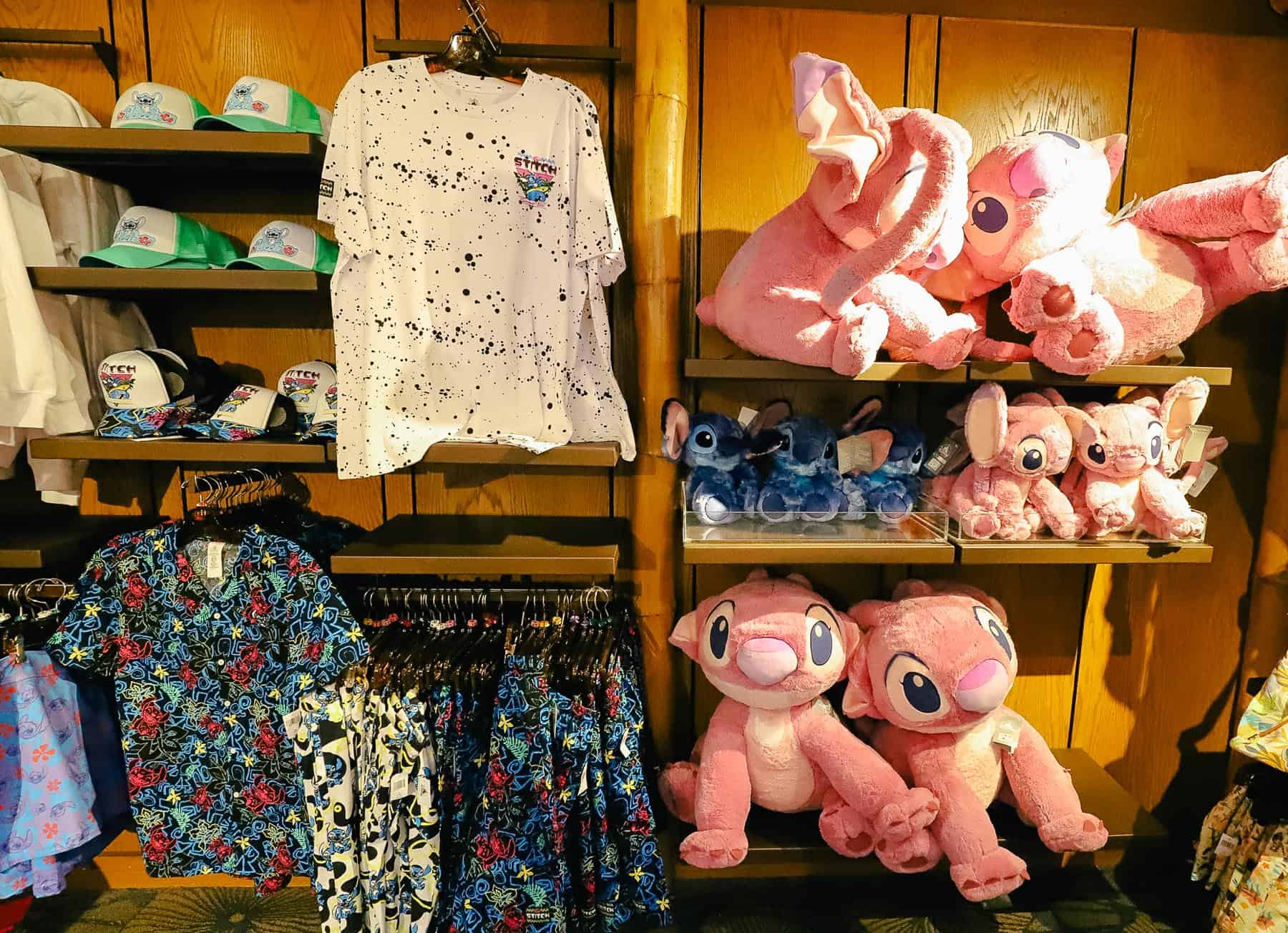 Here are some of the Stitch items.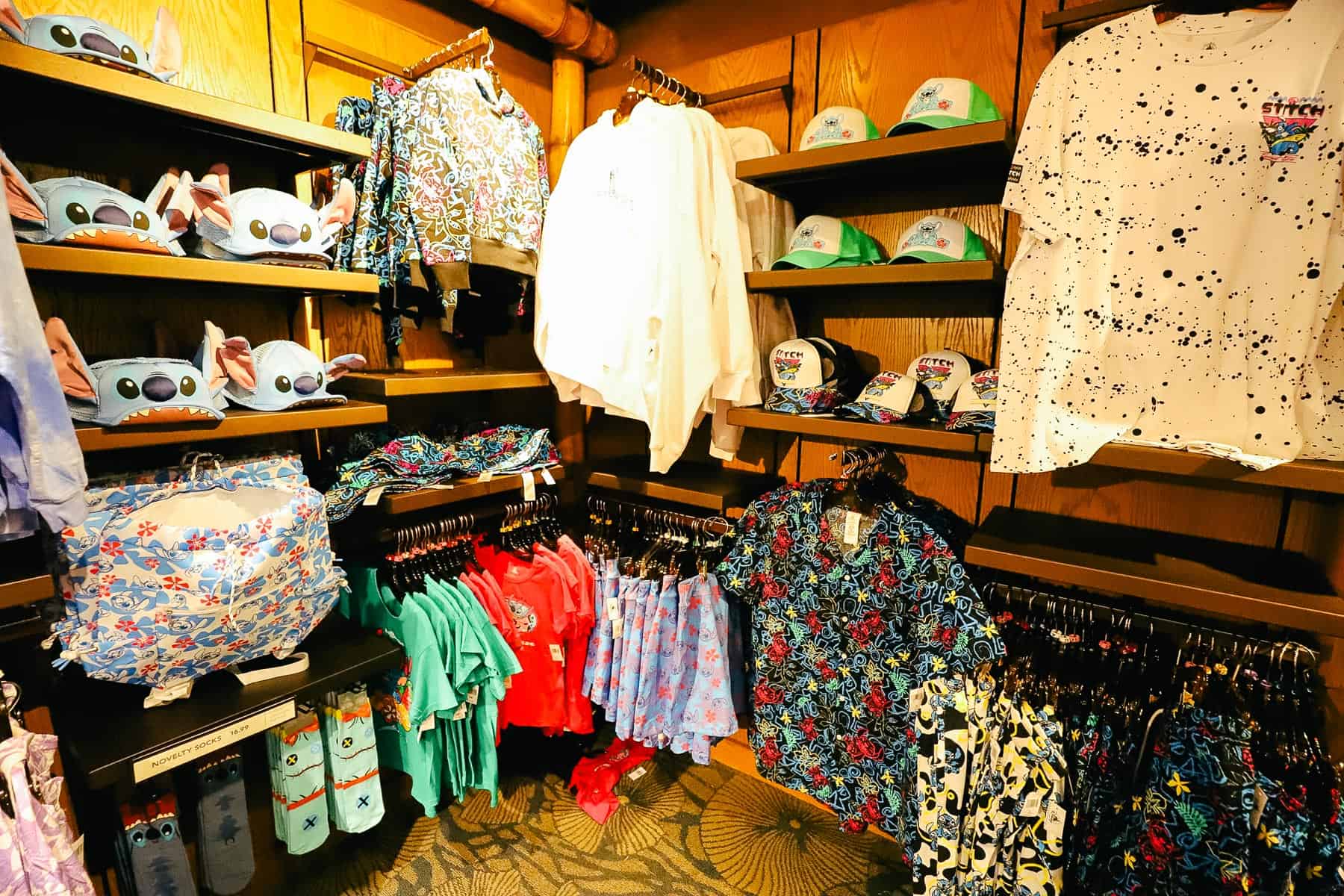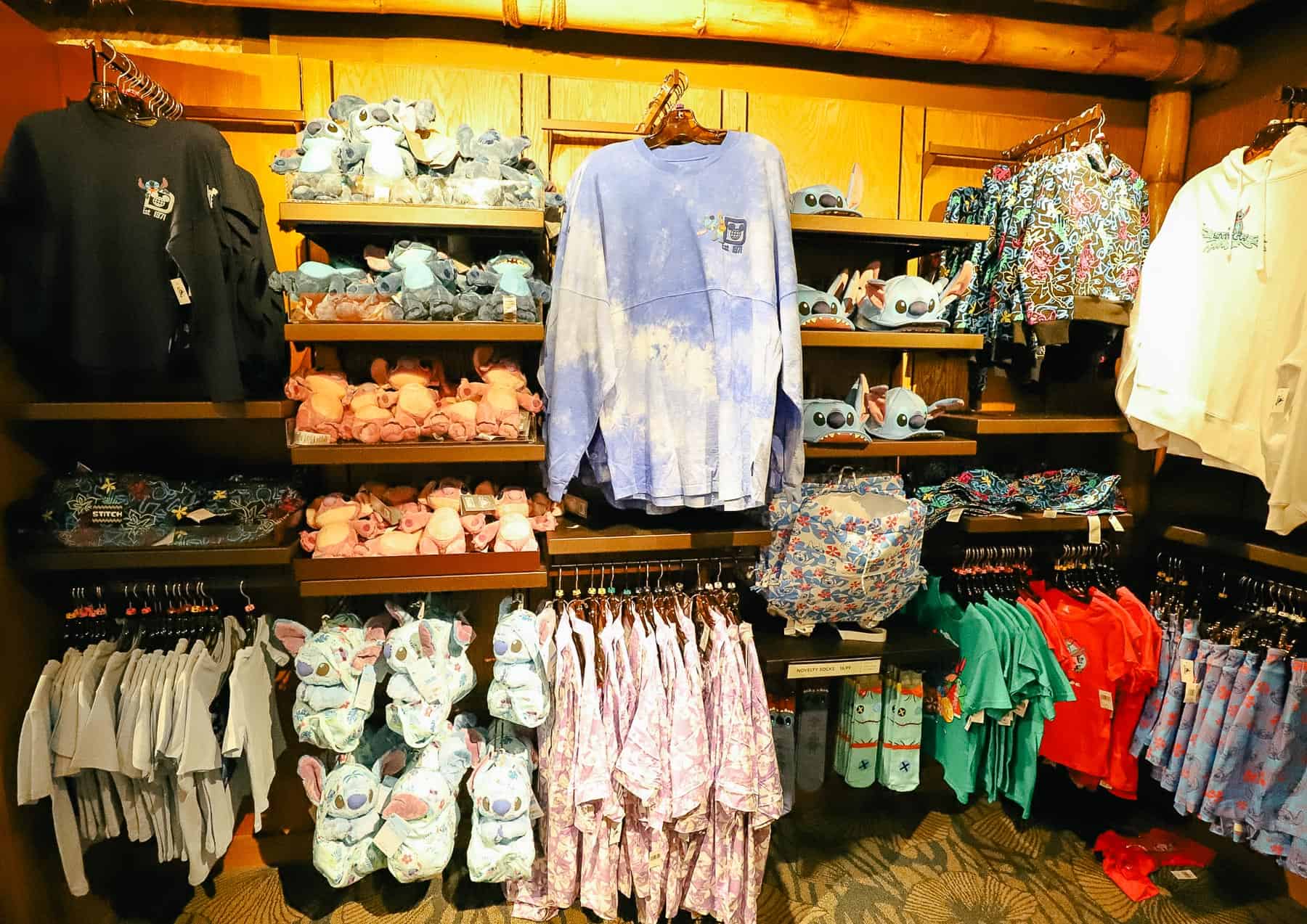 Additionally, the shop has a wealth of children's apparel.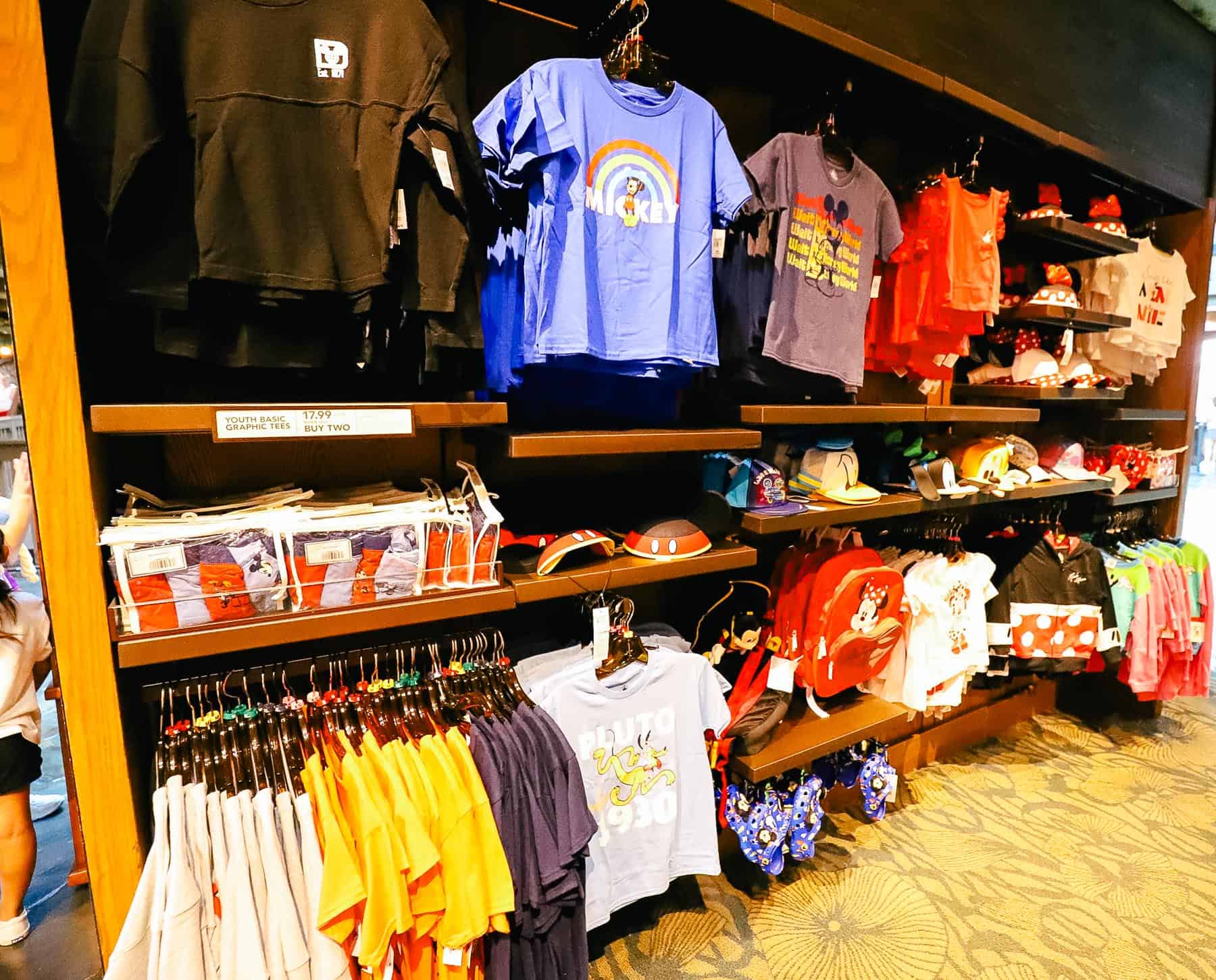 Those character hats are sweet.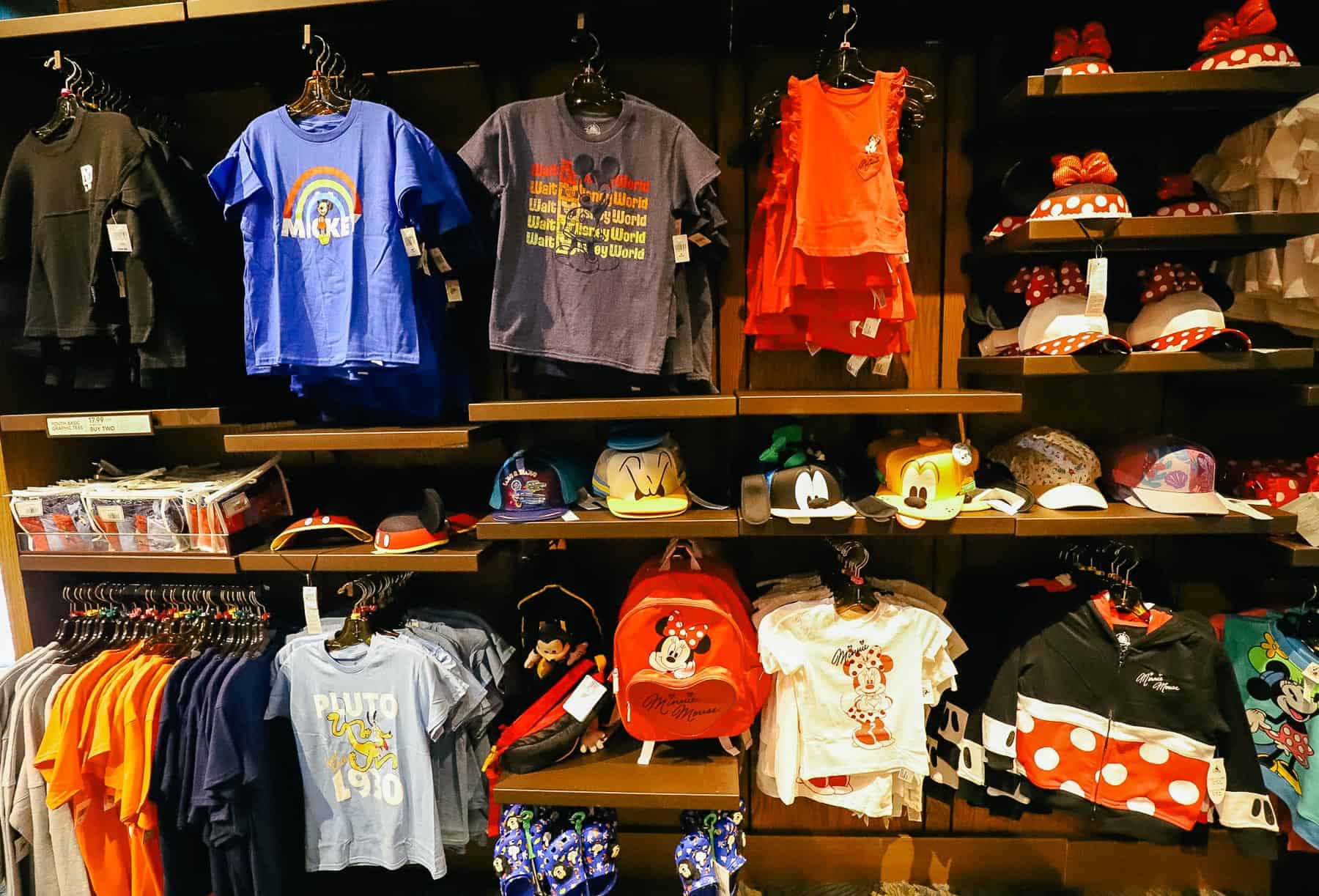 Moana Mercantile has an excellent selection of board games and puzzles.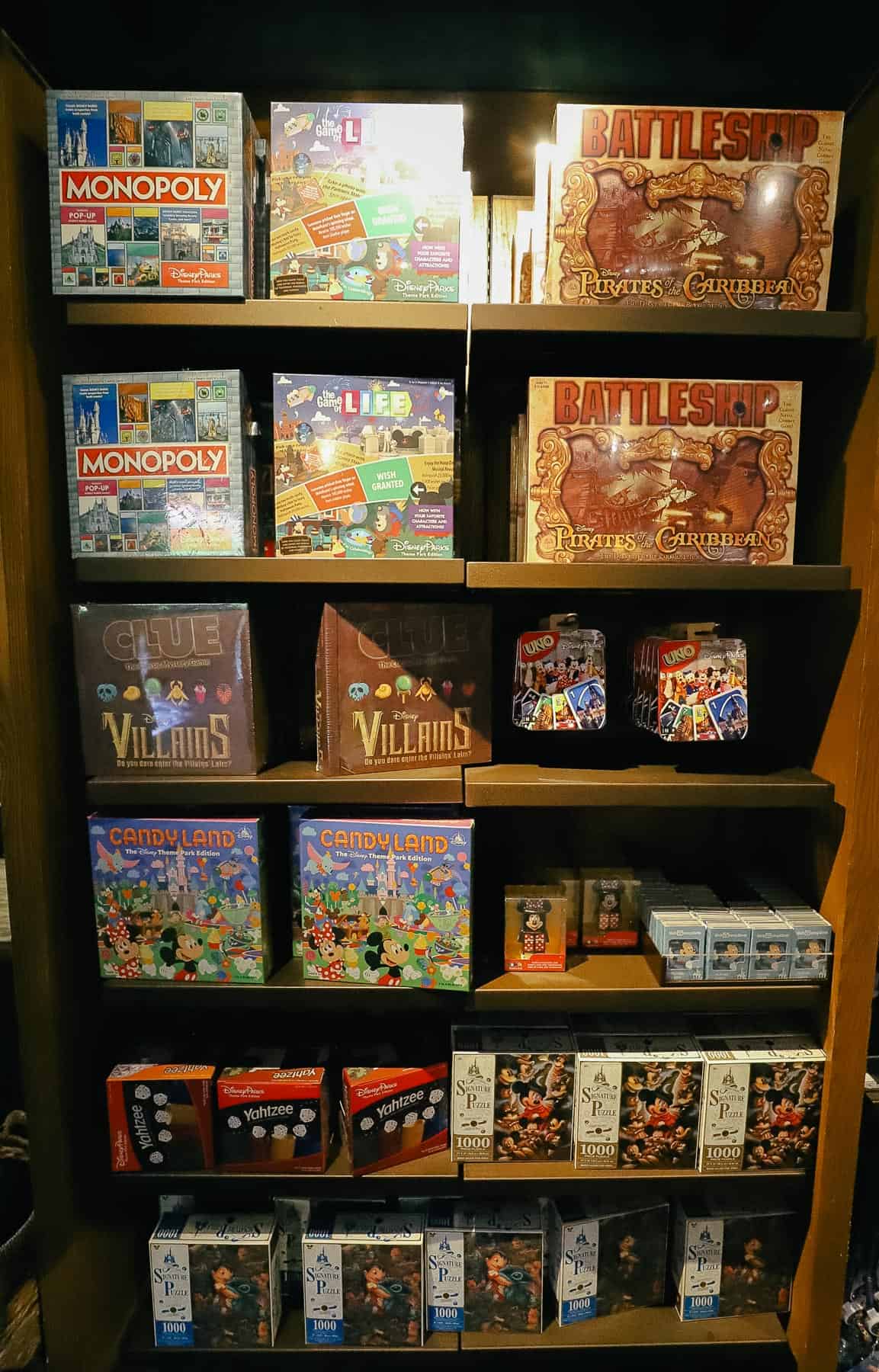 Below, we have a few figurines and bath toy sets. The bath toy sets make for a lovely gift, and I often see children playing with them at the pool.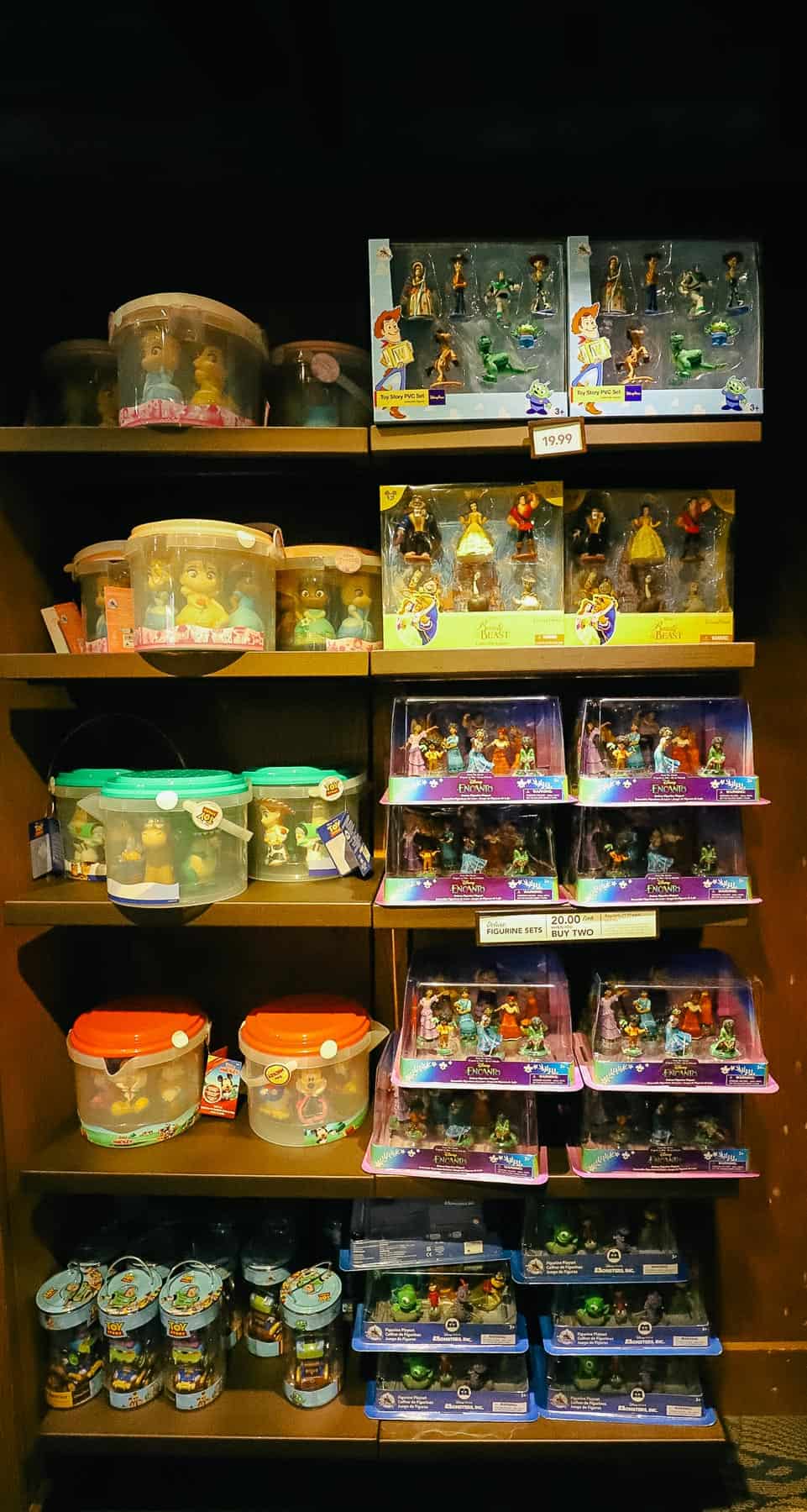 Several princess-style dolls, Animator's Classic sets, and bubble wands were available.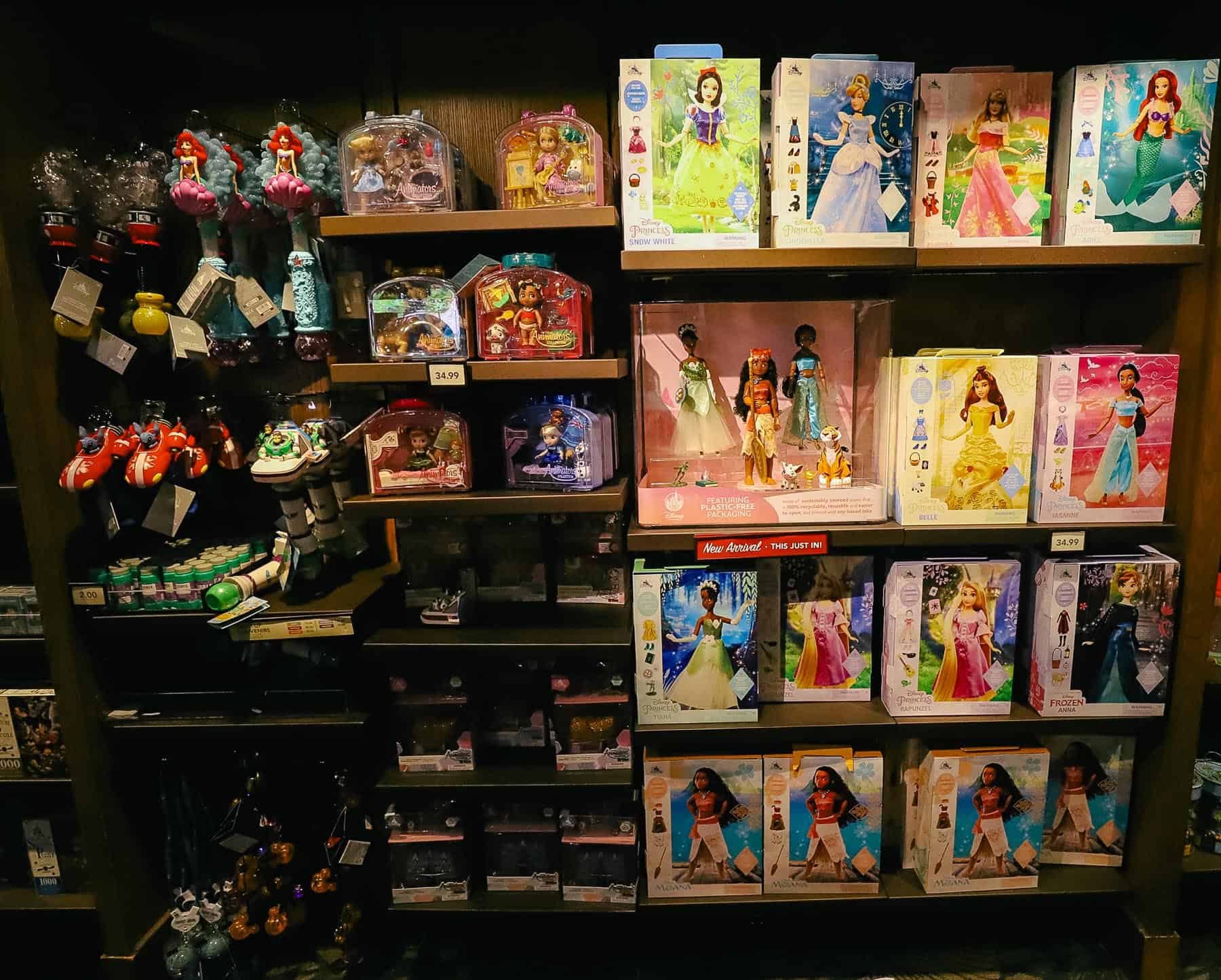 Here are a few pieces of Moana merchandise.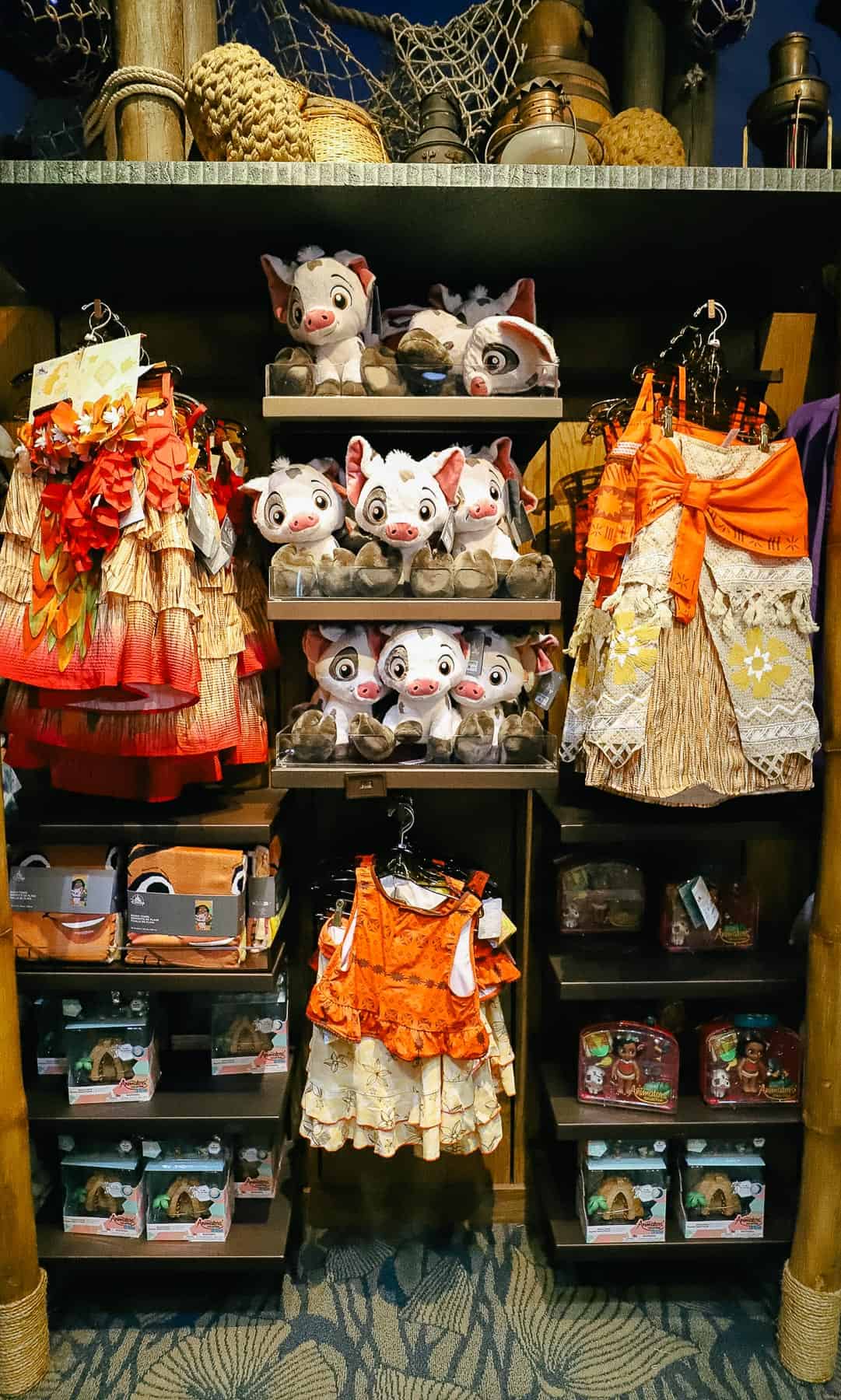 I remember when Moana came out. You couldn't find anything at Disney World that represented the movie for a long time. Cast members would tell us to check the Moana store over at the Polynesian.
Every time they got new items, they sold out within hours. Thankfully, now you can find plenty of Moana merchandise at not only Moana Mercantile but the rest of Walt Disney World.
Here are a few Disney toy transportation sets.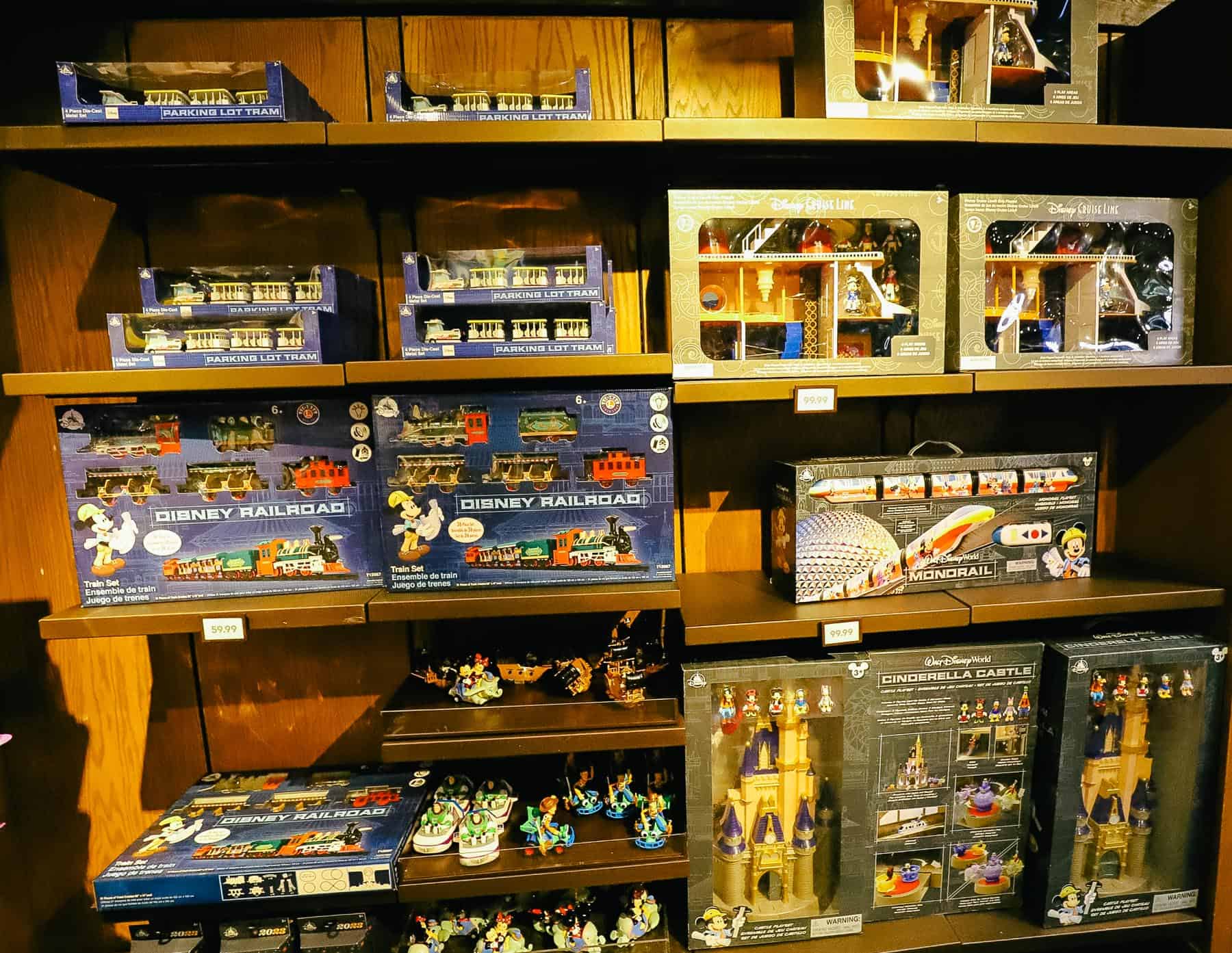 Beach towels were in stock.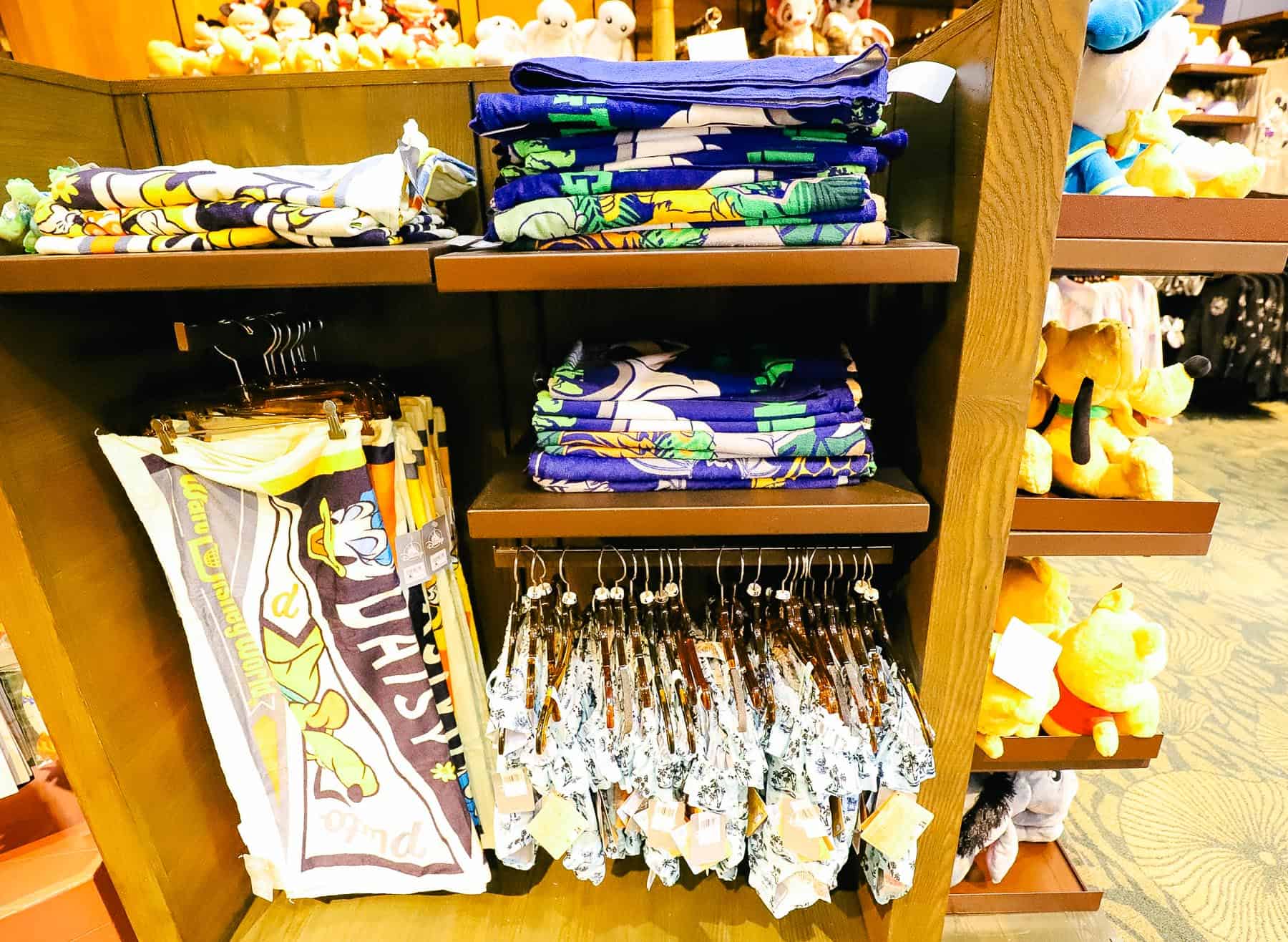 Like all the resort gift shops at Disney World, you can always find items representing your vacation year. Soon, these will have a new year!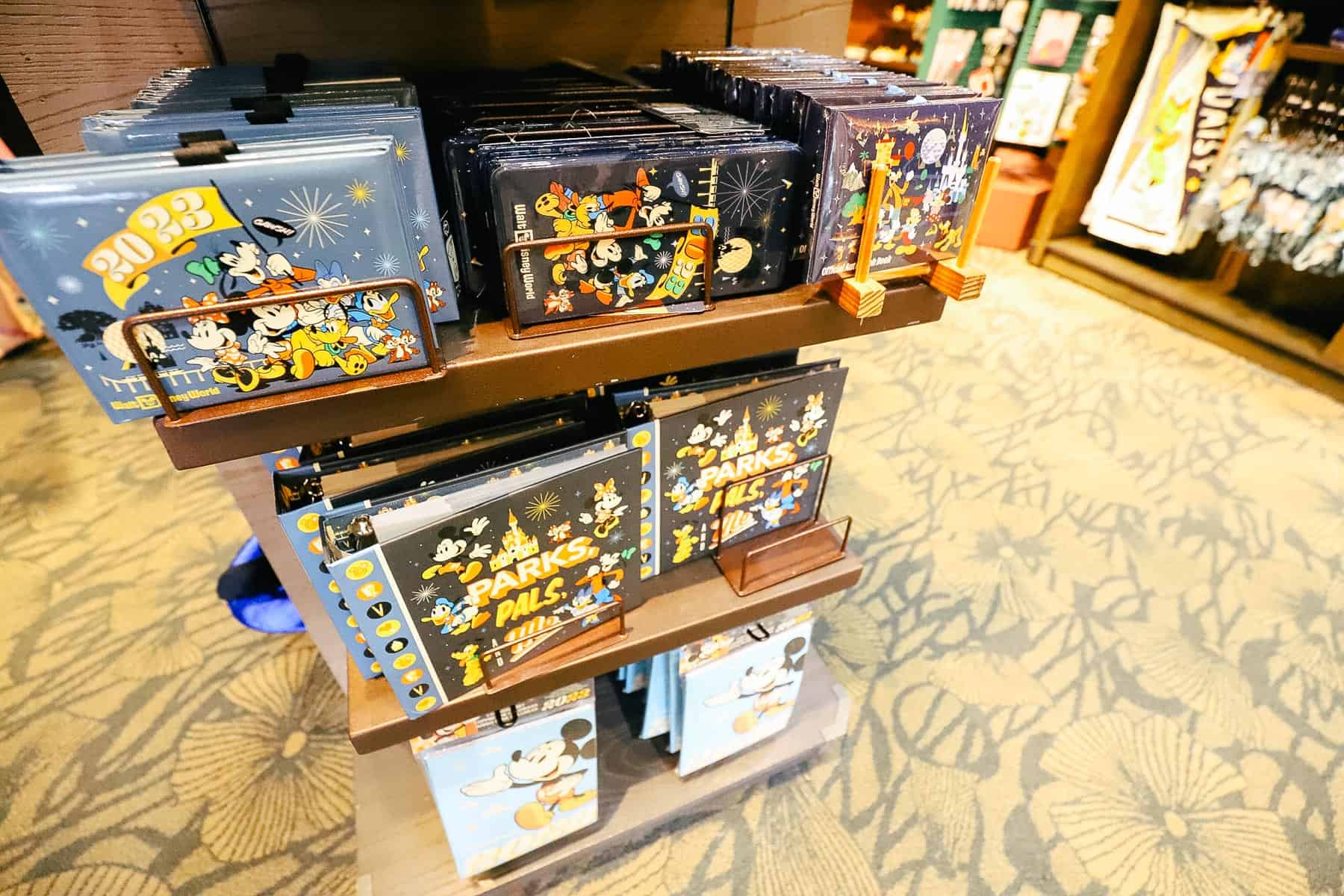 Here are a few Minnie Ears.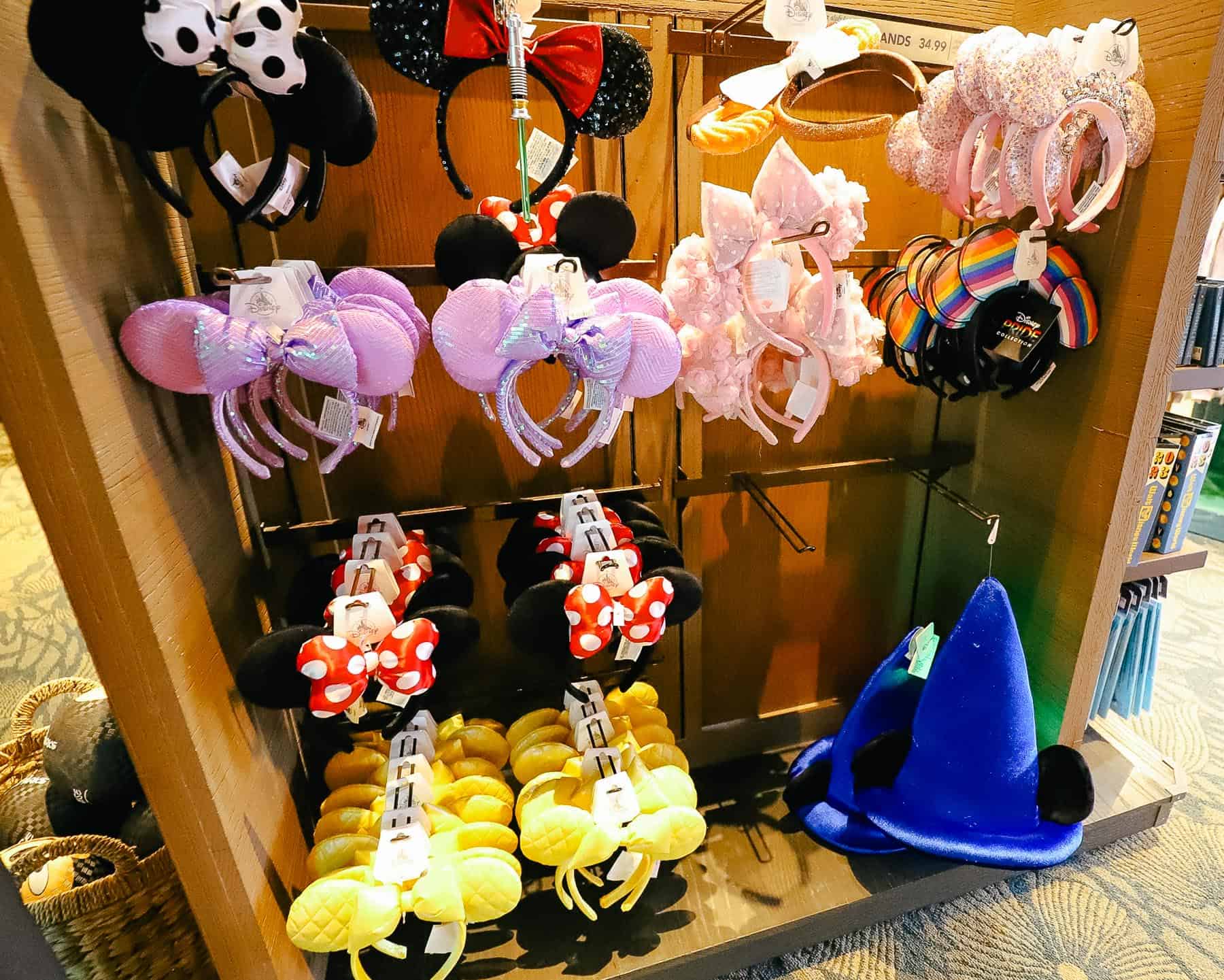 If I could guess, the Polynesian sells a ton of goggles. I feel like it's the one thing parents don't think to pack. At one time, we had a basket of home with 12 pairs! So maybe this will help remind you to throw a pair of goggles in your suitcase.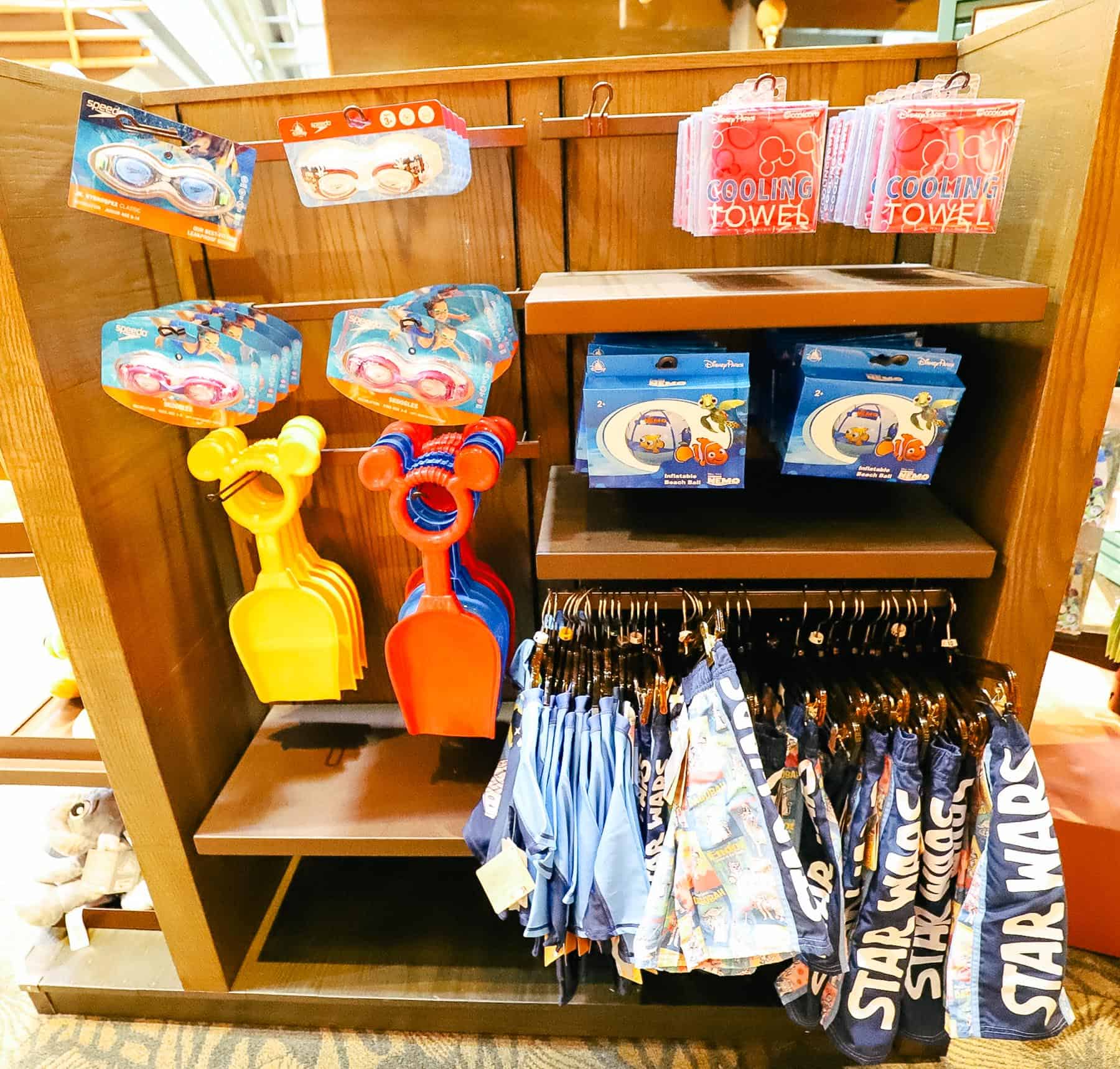 Moana Mercantile is an excellent place to pick up a journal, pen, or character autograph book.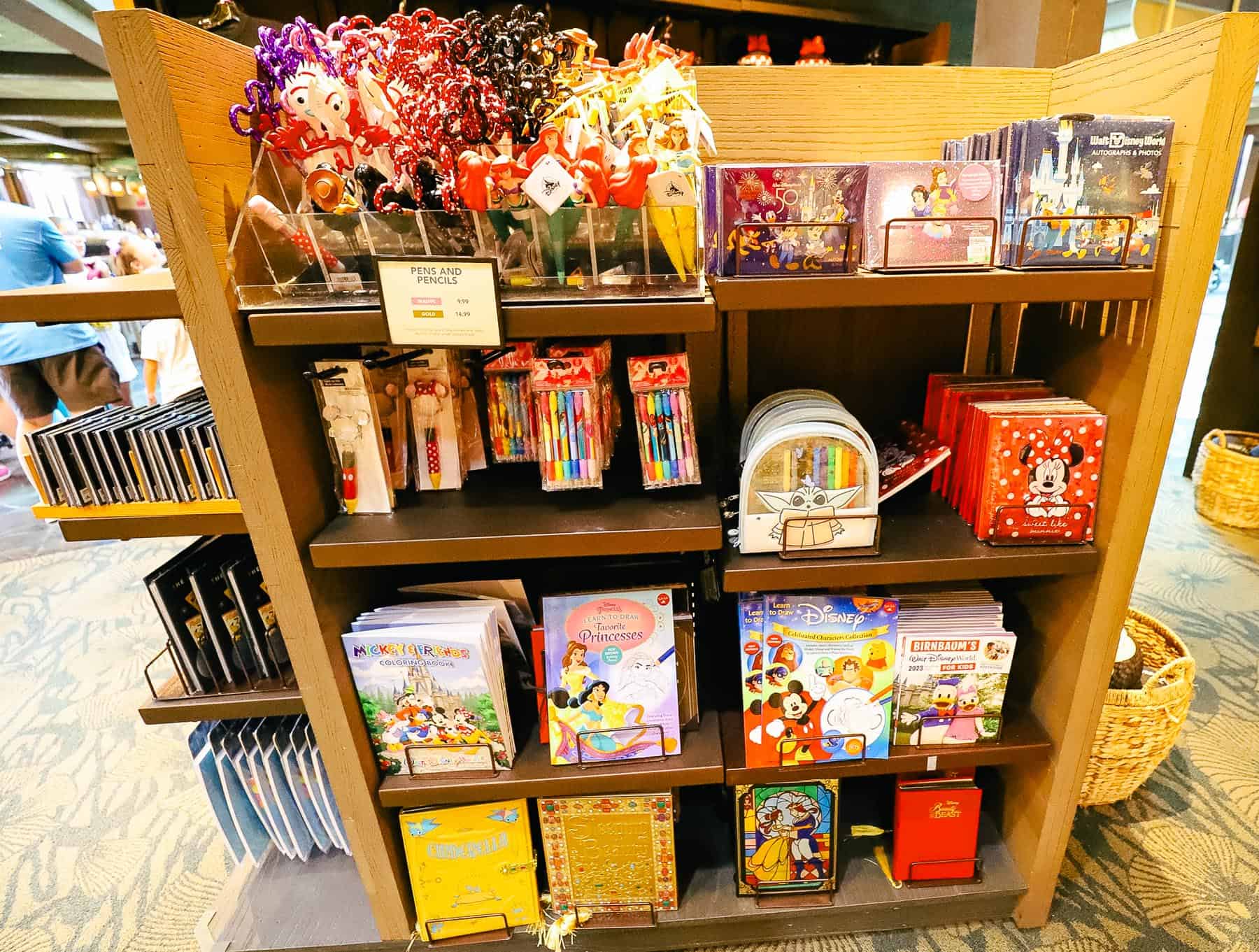 You'll find the resort's sundries shop on the opposite side of Moana Mercantile.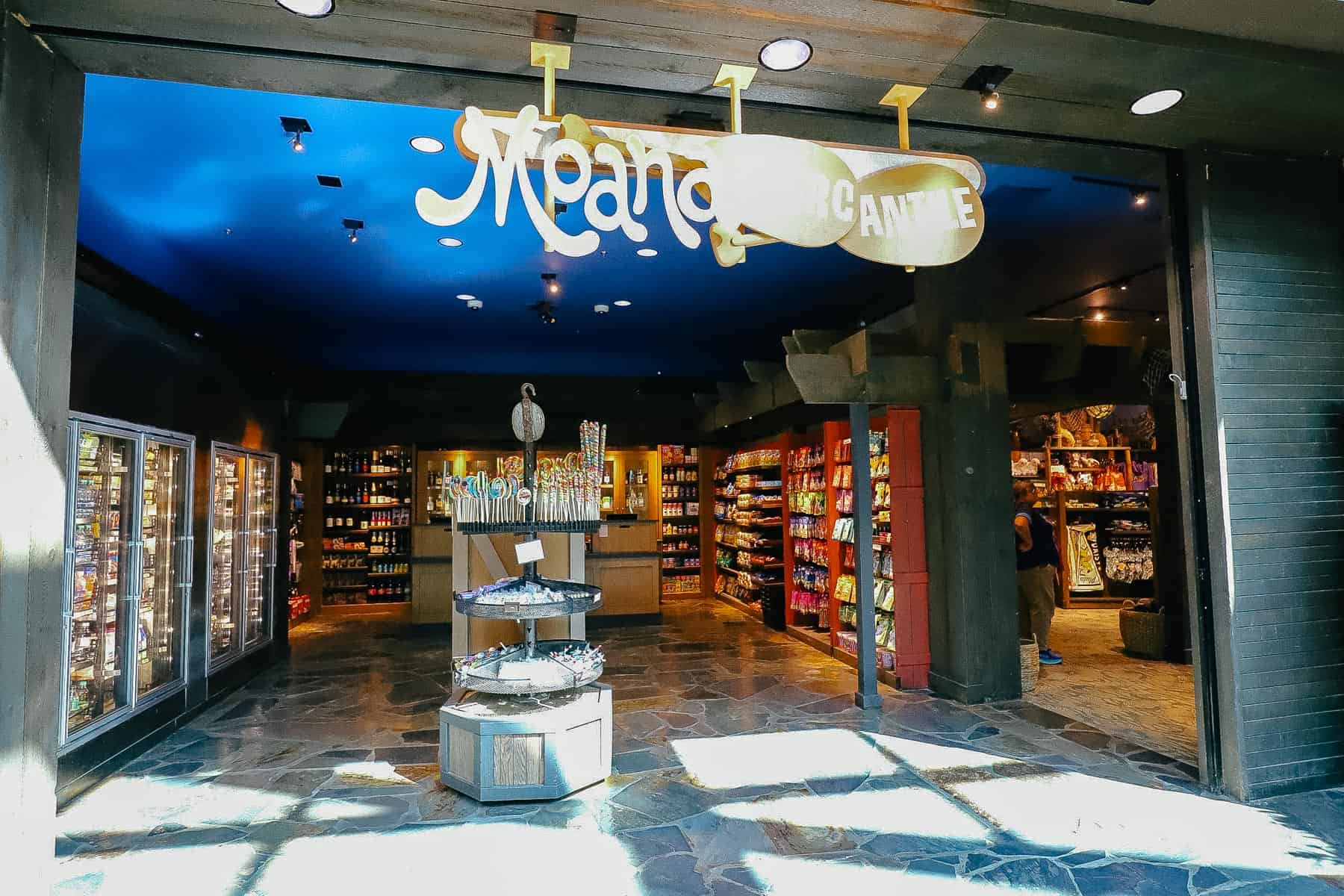 Inside, you'll find a selection of snacks and things to take back to your room.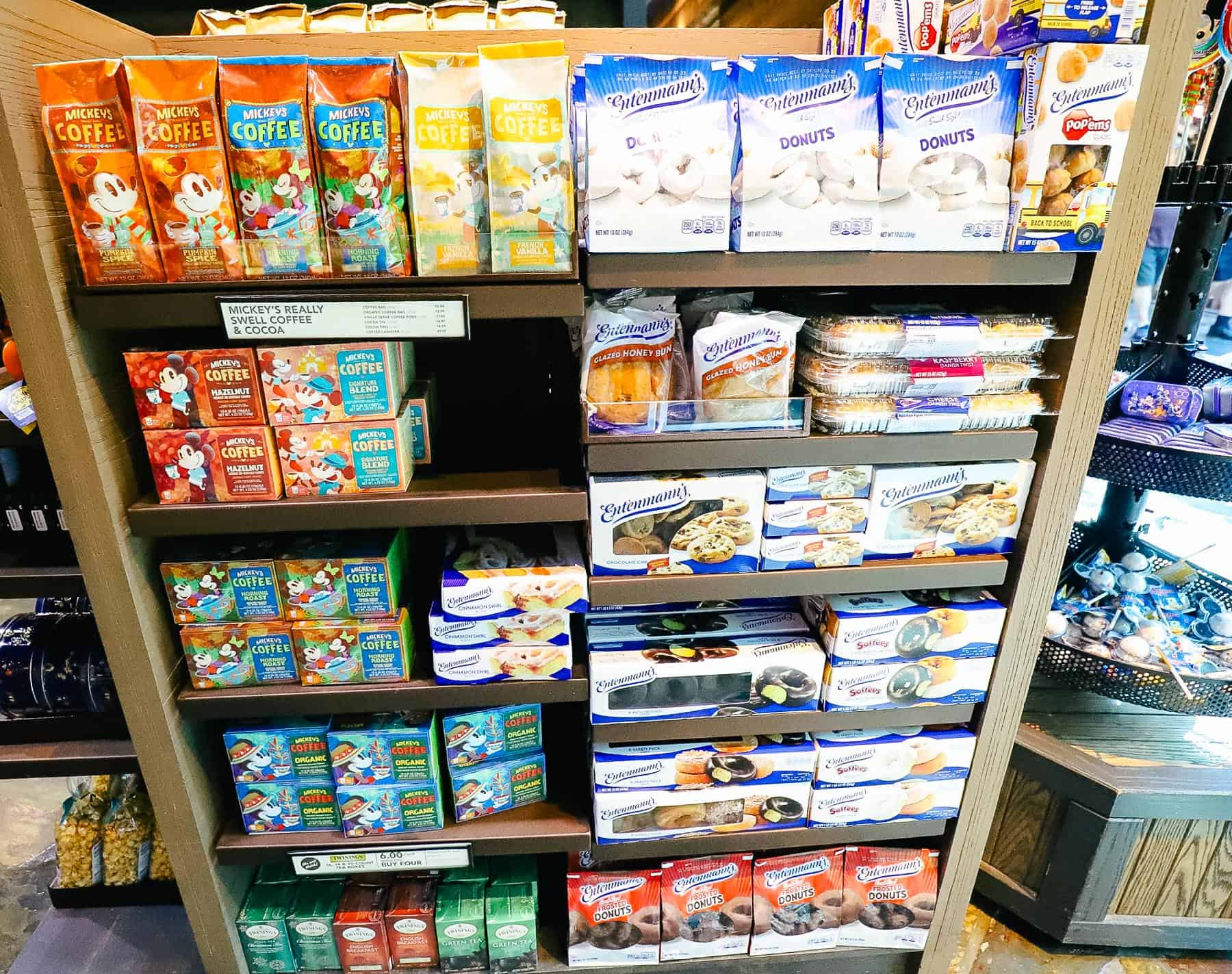 The refrigerated case had various sodas, juice, milk, beer, wine, and sports drinks.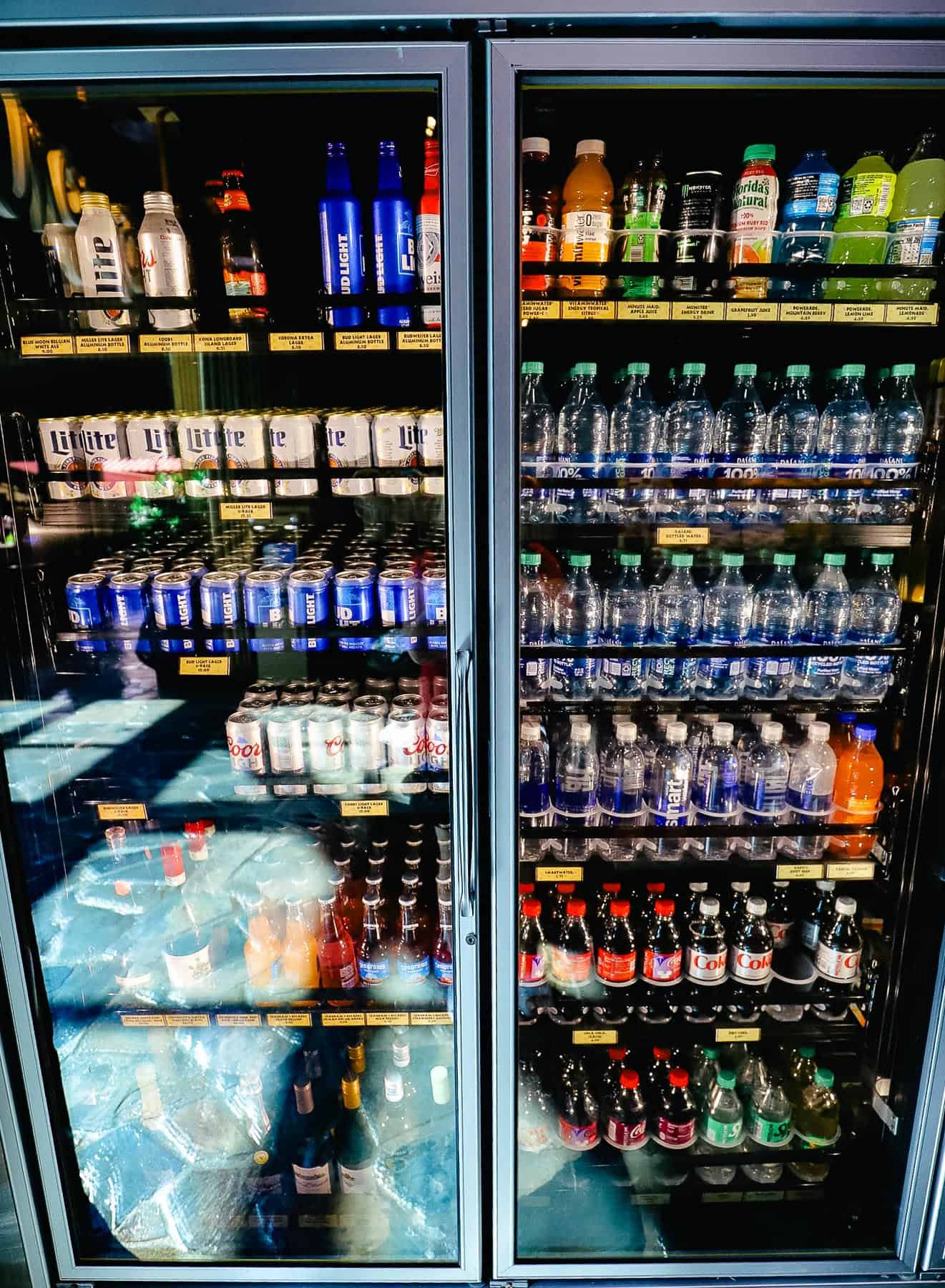 Since the Polynesian has a separate villa resort, you'll find a few items you can prepare in a unit with a kitchen. There were waffles, frozen pizza, dinners, ice cream, and more.
Related: Disney World Villa Resorts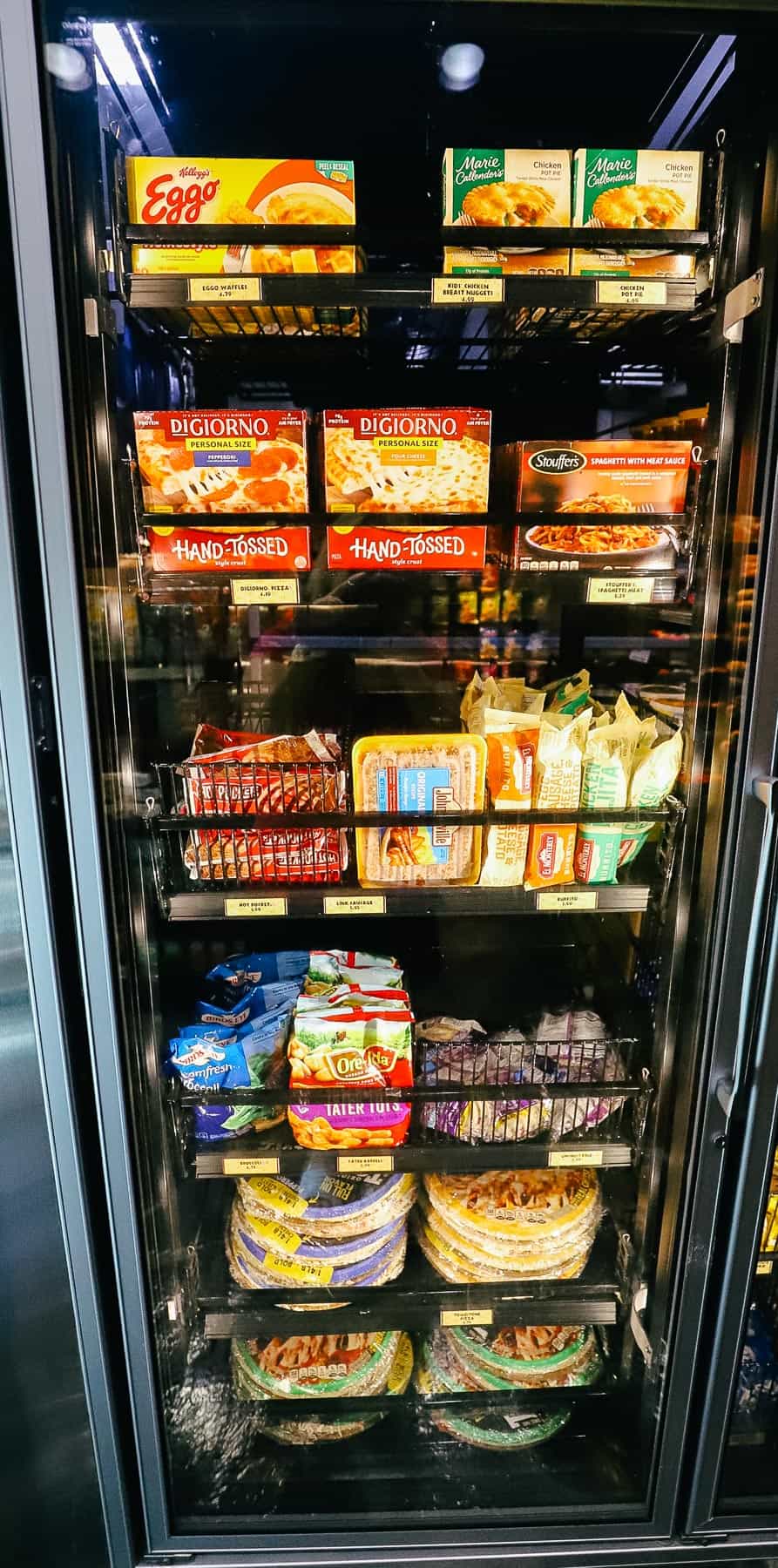 Here, we have butter, cheese, hot dogs, Lunchables, eggs, bacon, various kinds of milk, and yogurt.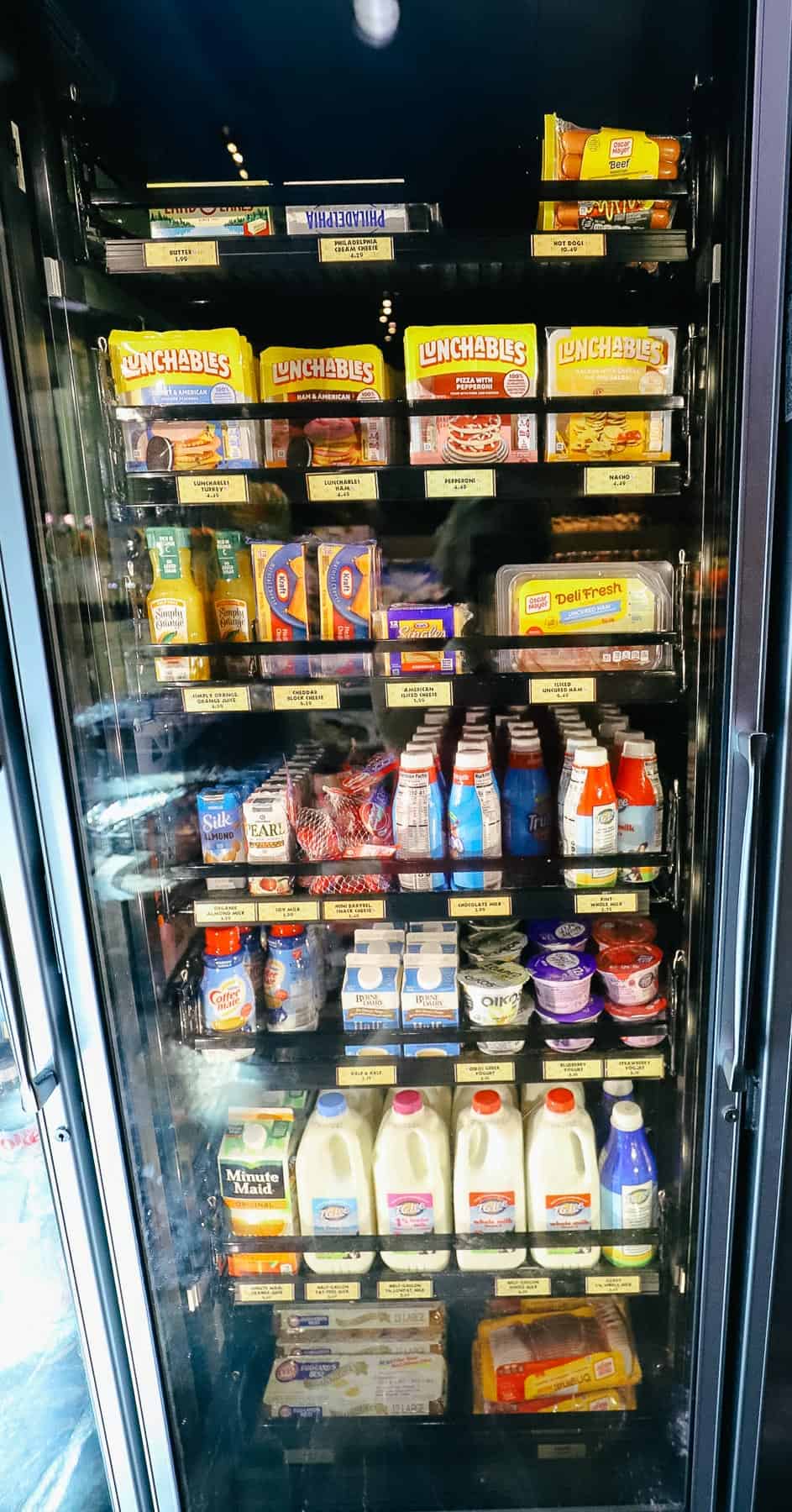 Several flavors of ice cream, frozen novelties, and Mickey-shaped bars were available.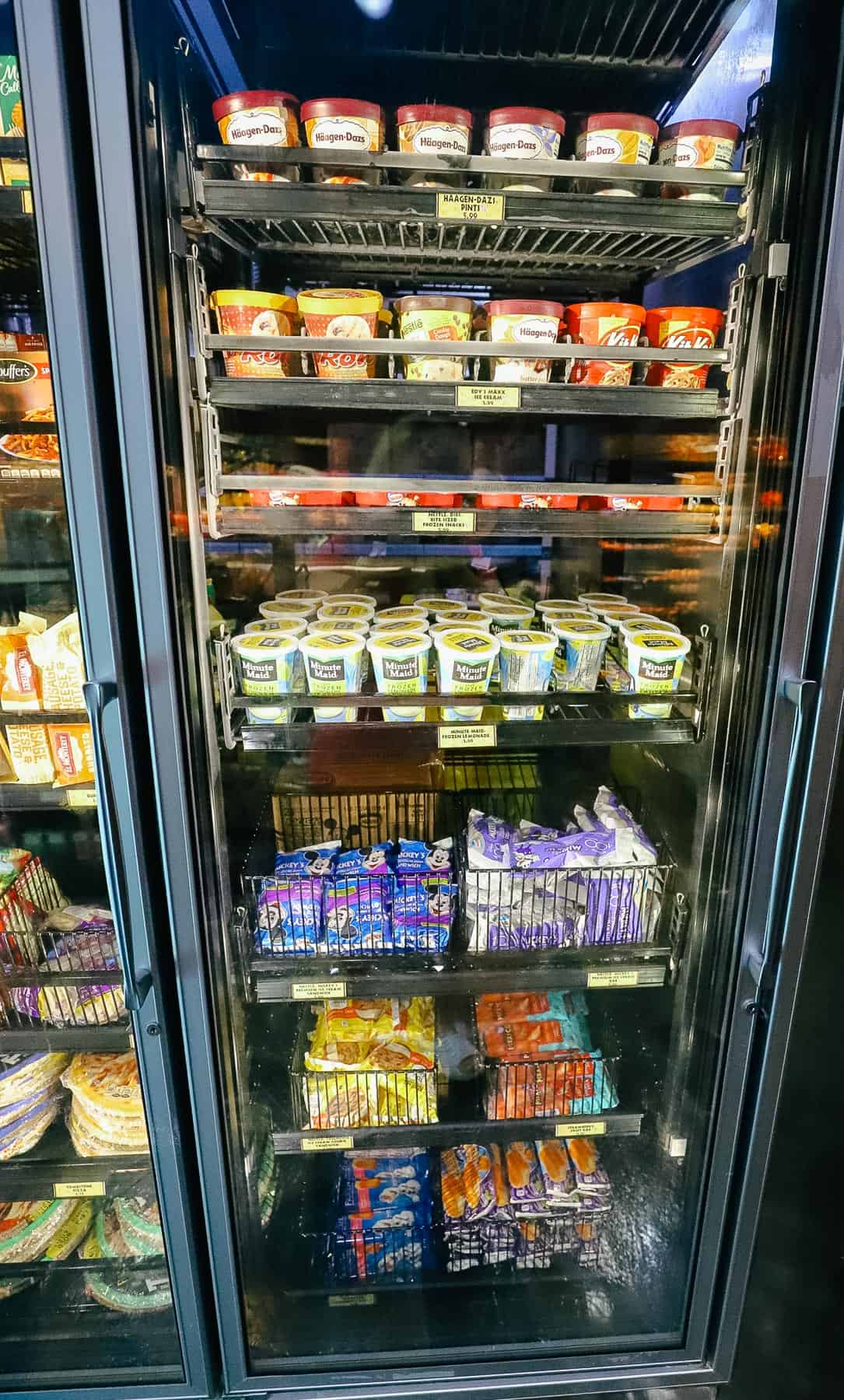 Here is the selection of wine and a few other items.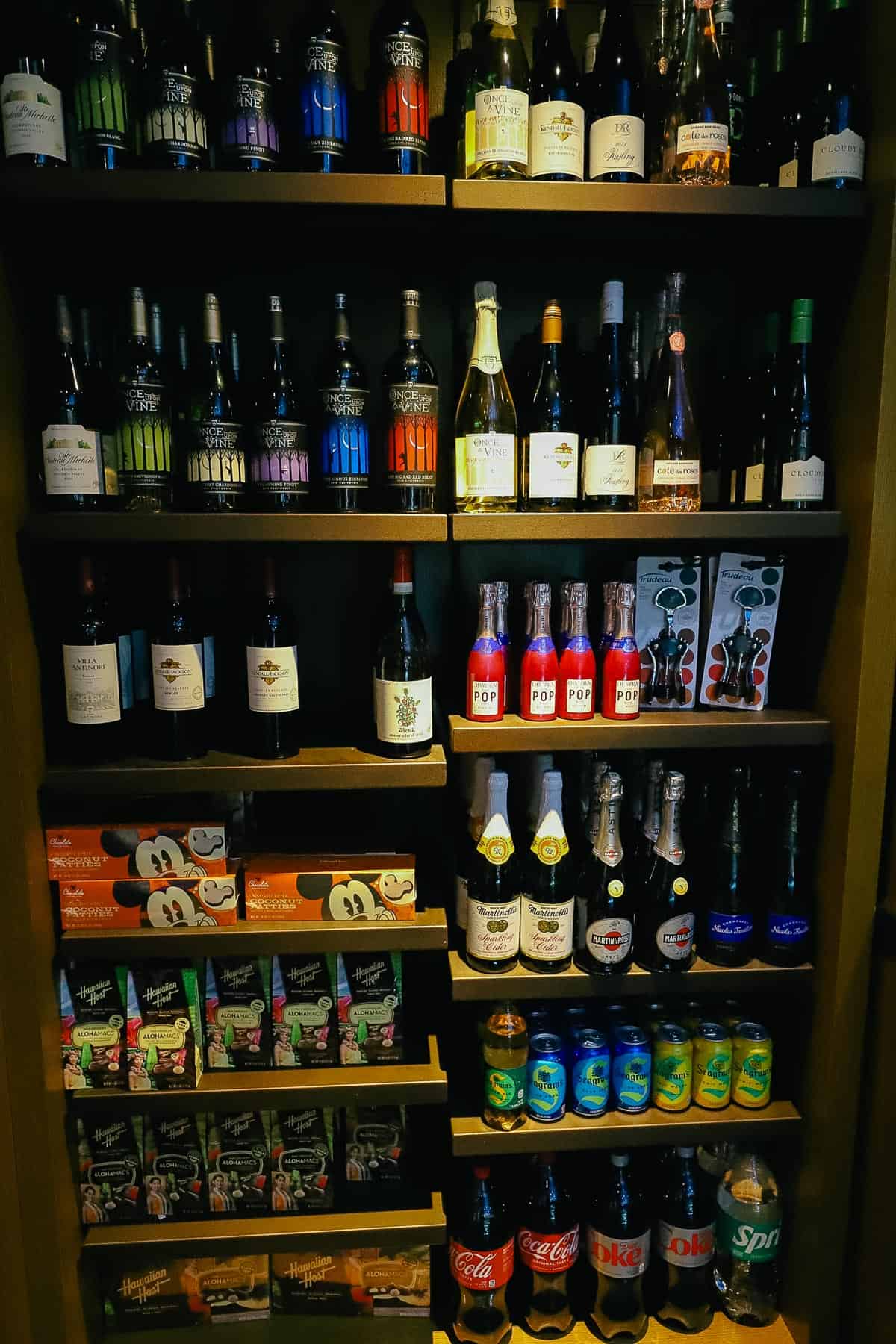 A cabinet with various liquors sits behind the register.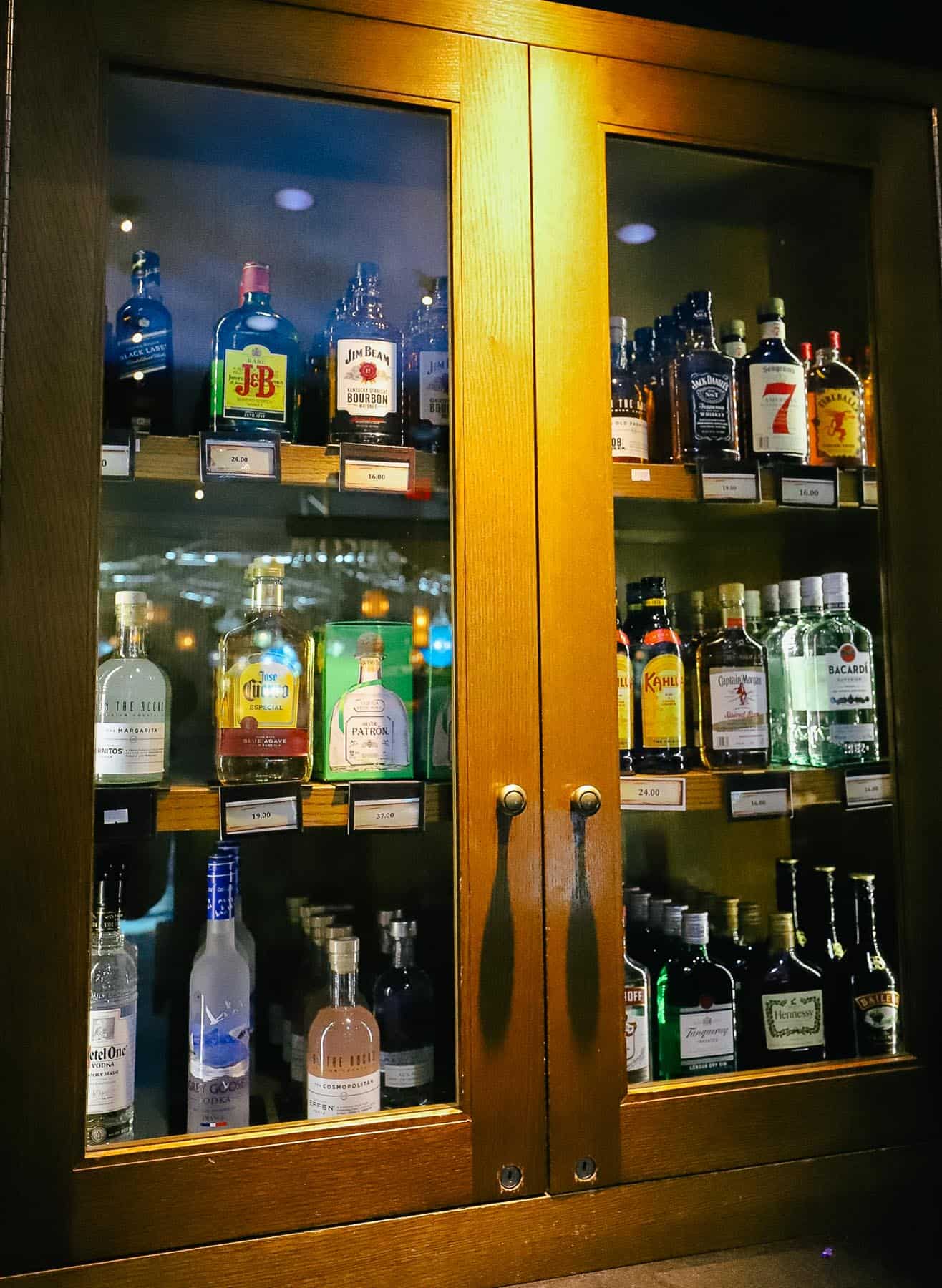 Along the back wall, you'll find an area with over-the-counter medicine, diapers, personal care, and similar sundries.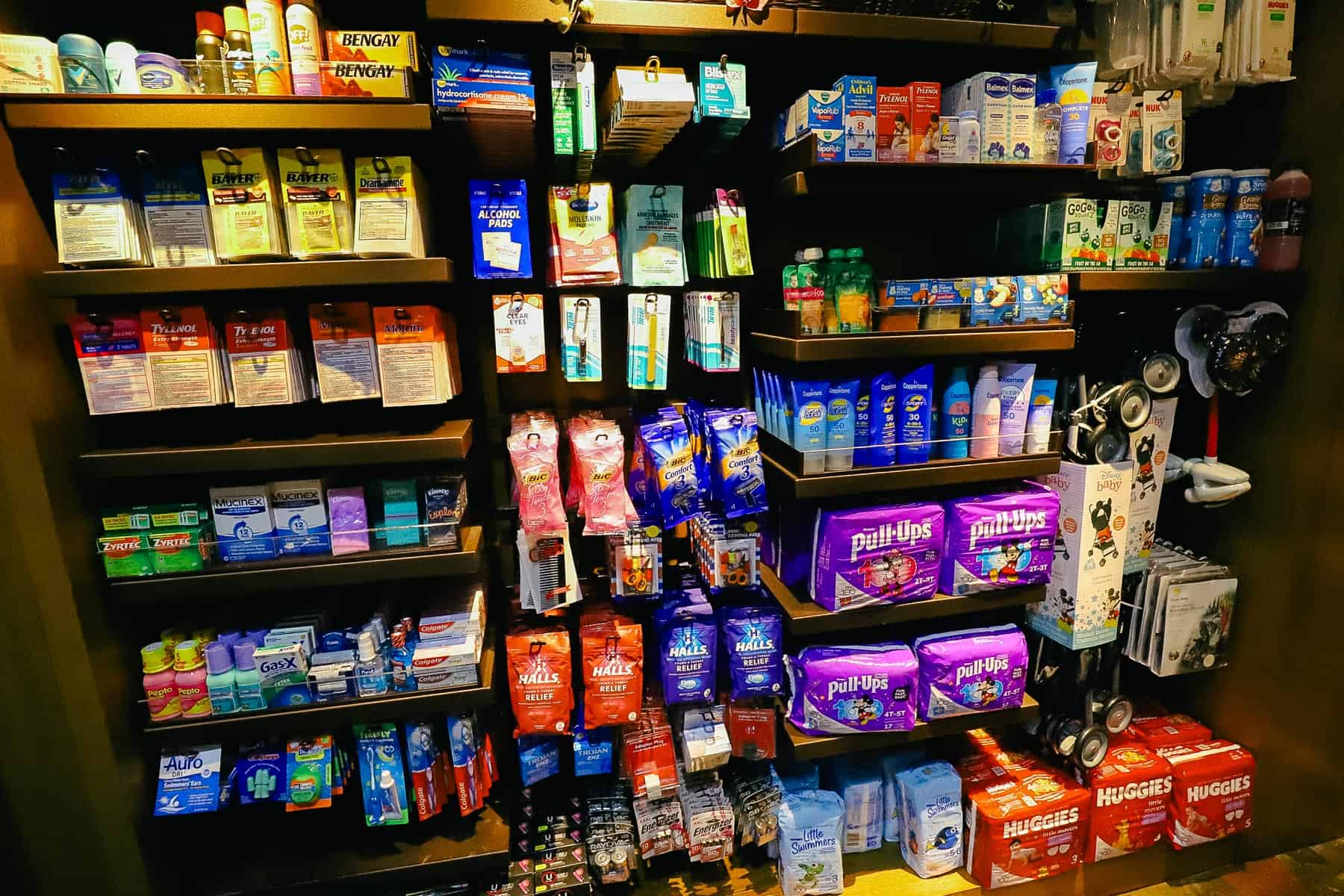 Here are a few other treats.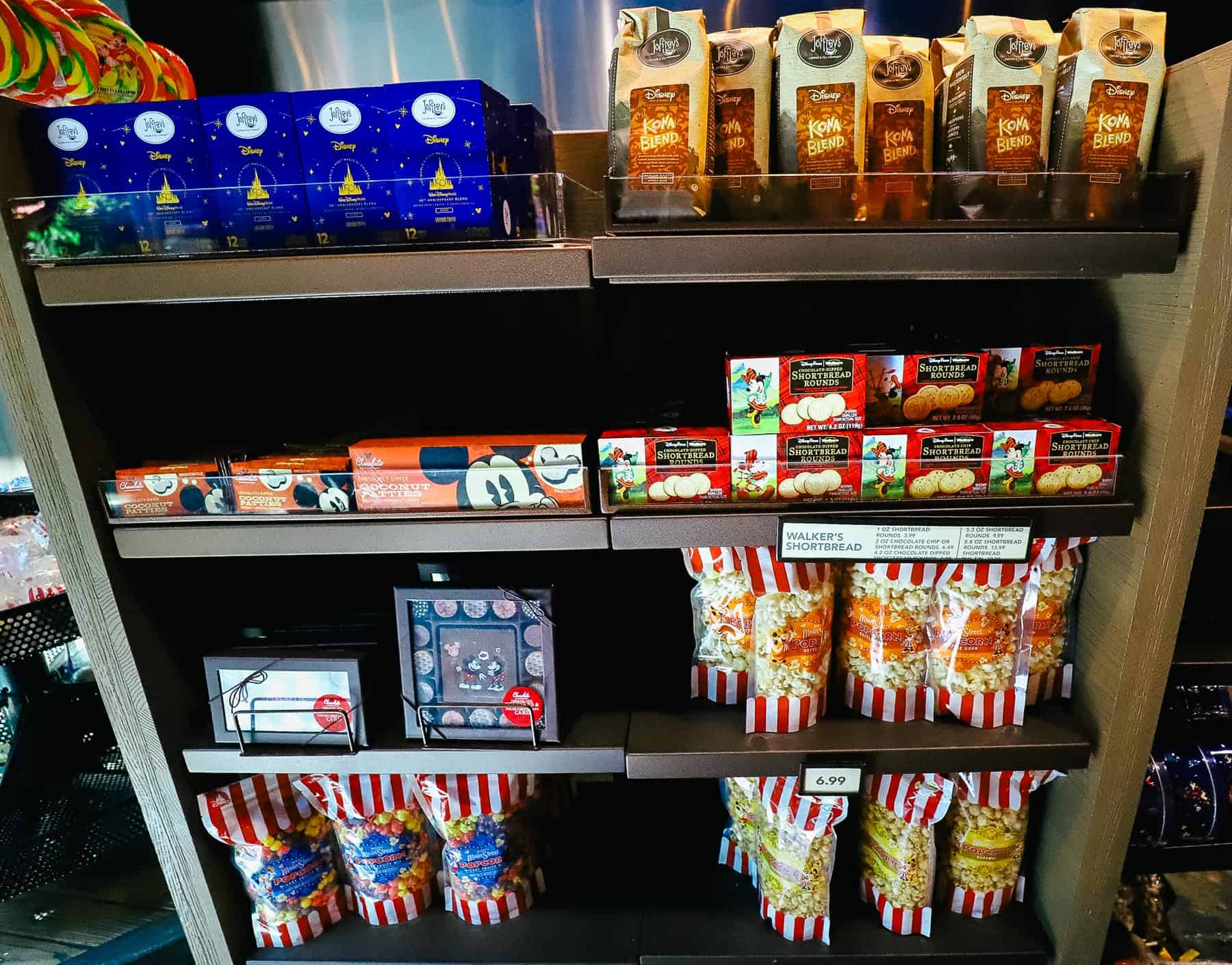 The shop's back corner has chips, dip, pancake mix, soup, cereal, and condiments.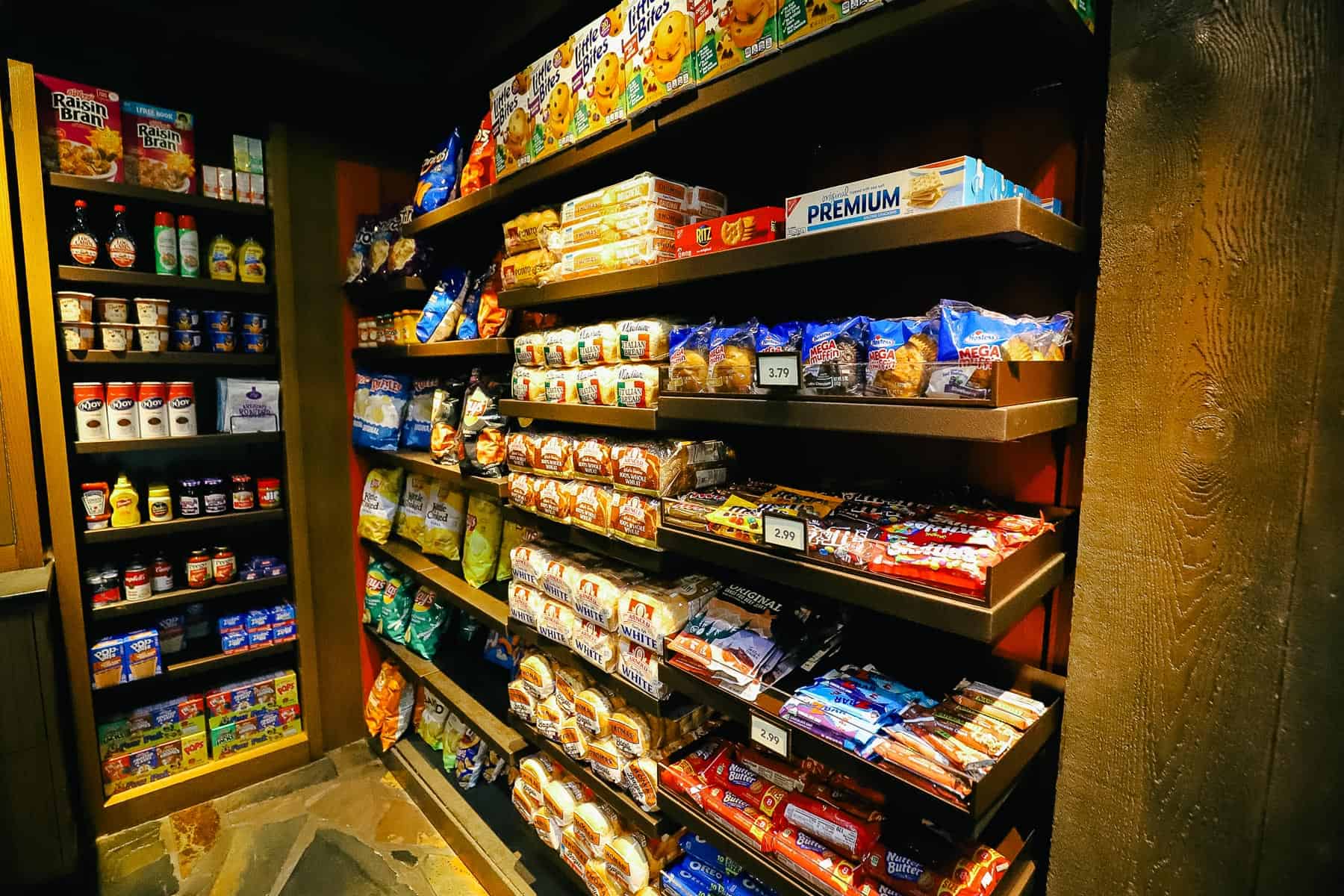 An abundance of Disney-branded candy lined the shelves.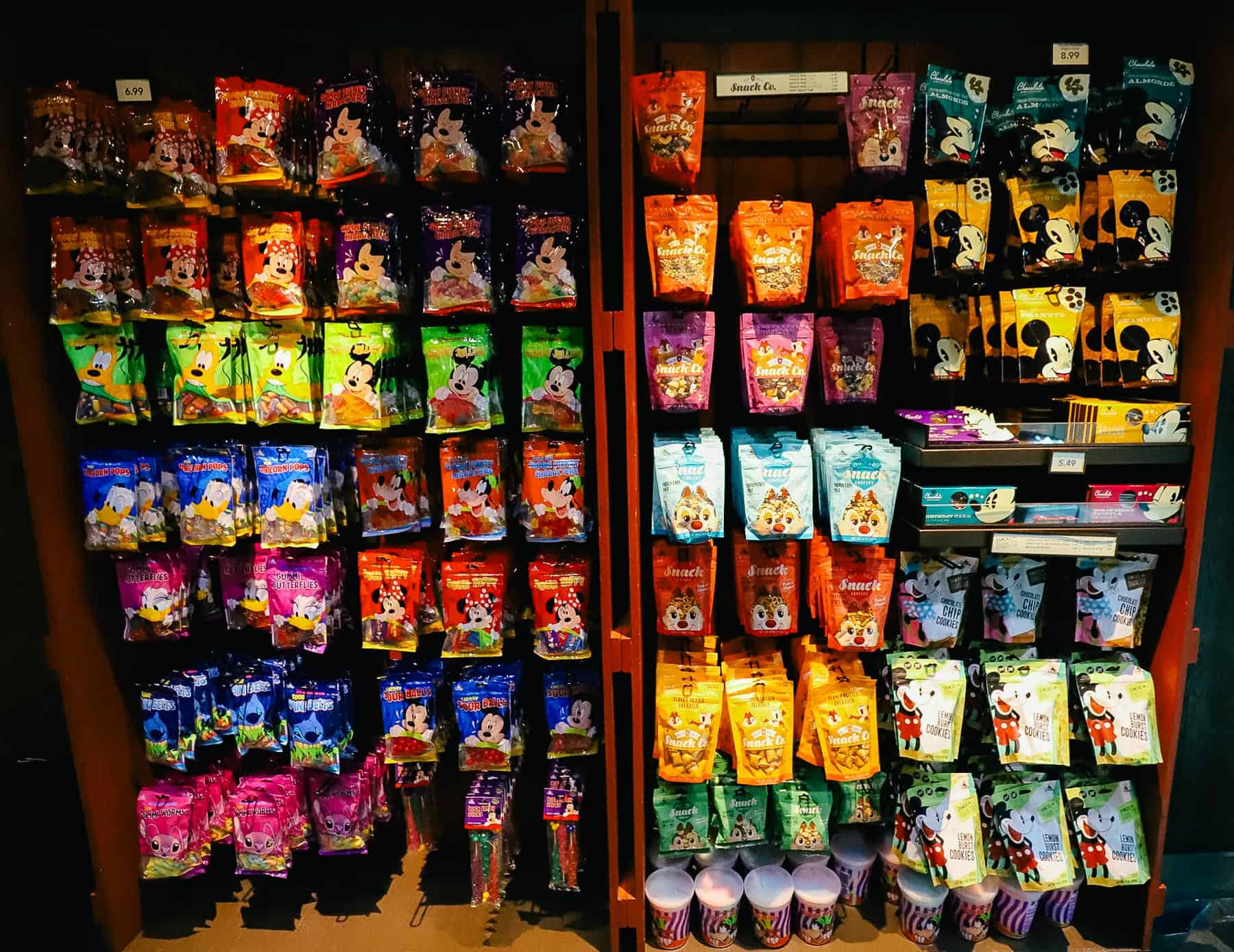 Or you could always get a giant lollipop!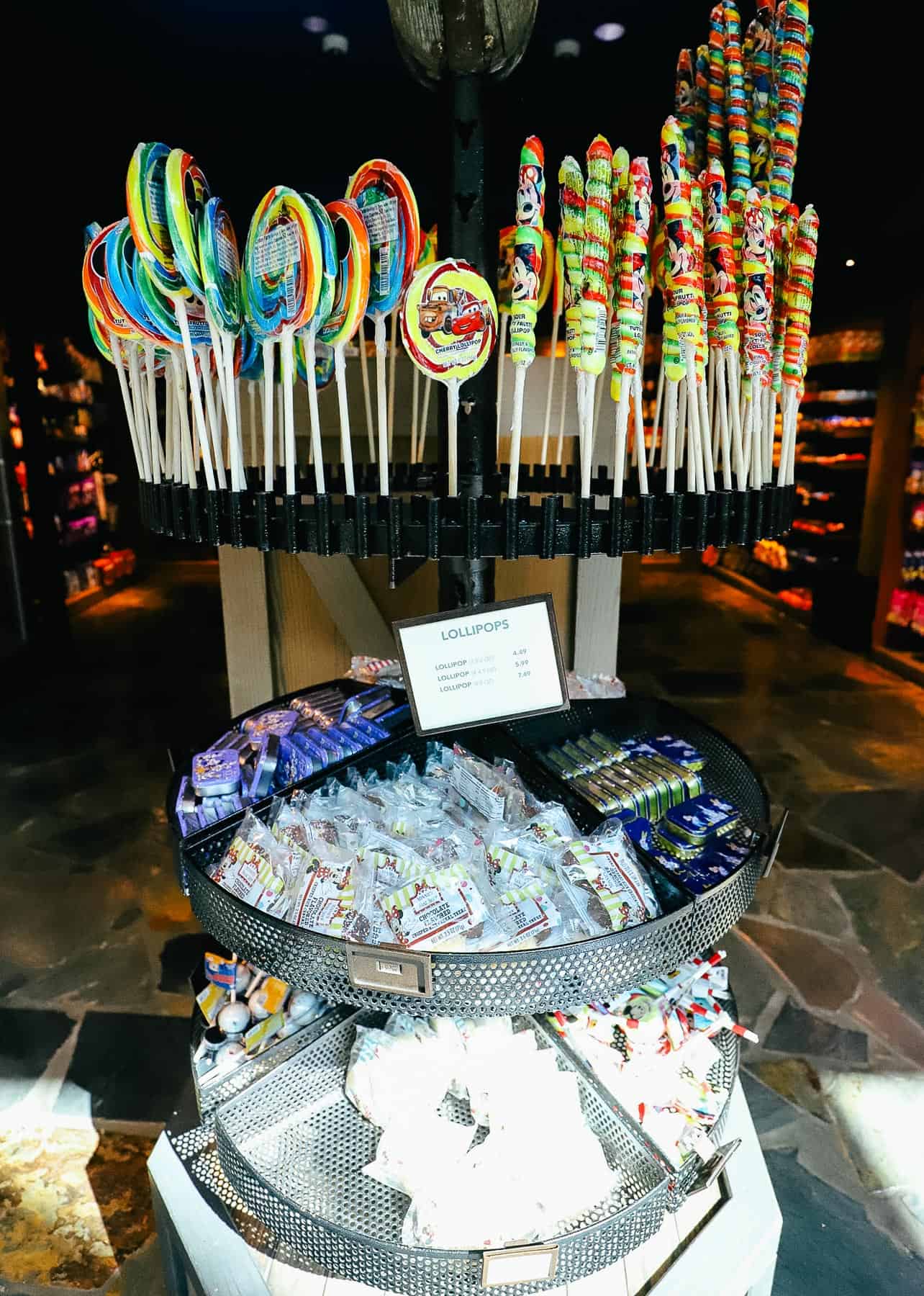 Overall, Moana Mercantile has a great variety of items. Hopefully, you'll be able to find what you're looking for between the two gift shops at the Polynesian.
For more information about Disney's Polynesian, we have a page listing all our articles related to the resort.
Related: Disney's Polynesian Village Resort
Or you might enjoy one of these articles:
In the comments:
Did you find this article helpful in planning your vacation? Do you think that Moana Mercantile has a nice selection of items?
Planning a Walt Disney World or other Disney Destination vacation?
Our friends and travel partner, Firefly Travels, excels at doing Disney differently. You can fill out a plan your trip form on their website, and someone will reach out shortly to discuss the specifics.