Panchito's Gift Shop at Disney's Coronado Springs
Panchito's is the gift shop at Disney's Coronado Springs Resort. The shop is located in El Centro, the resort's lobby.
Inside Panchito's, you'll find a variety of Disney-branded merchandise, souvenirs, apparel, and sundries. And if you love the resort as much as I do, you might even pick up a few items representing it.
We'll take a photo walk through Panchito's gift shop for this article. On our tour, we'll see what kind of merchandise is available so you'll know what to expect.
With the gift shop reviews, every item photographed might not be available on your visit. However, we do update the photos from time to time.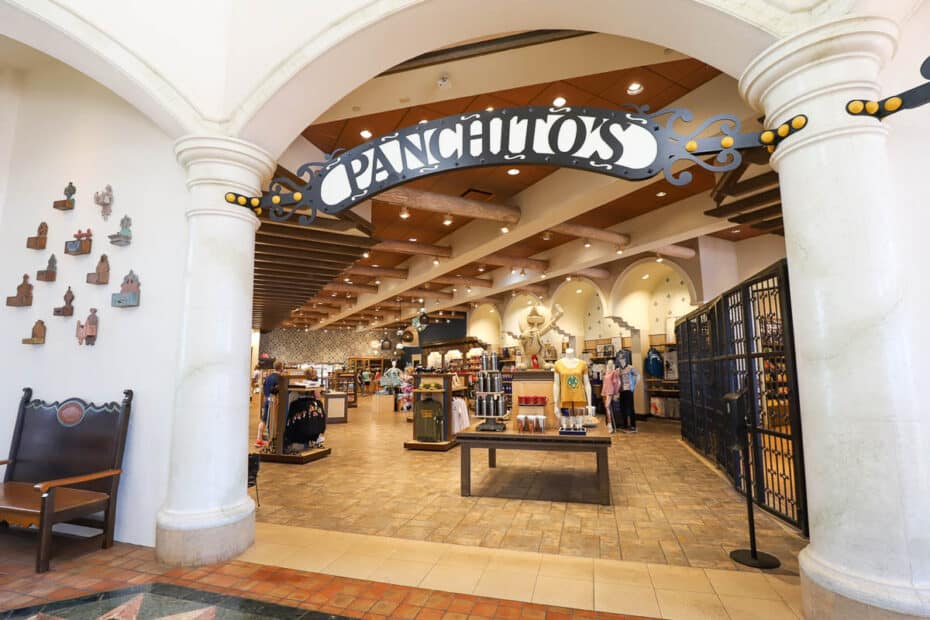 Panchito's is significantly larger than most resort gift shops at Disney World.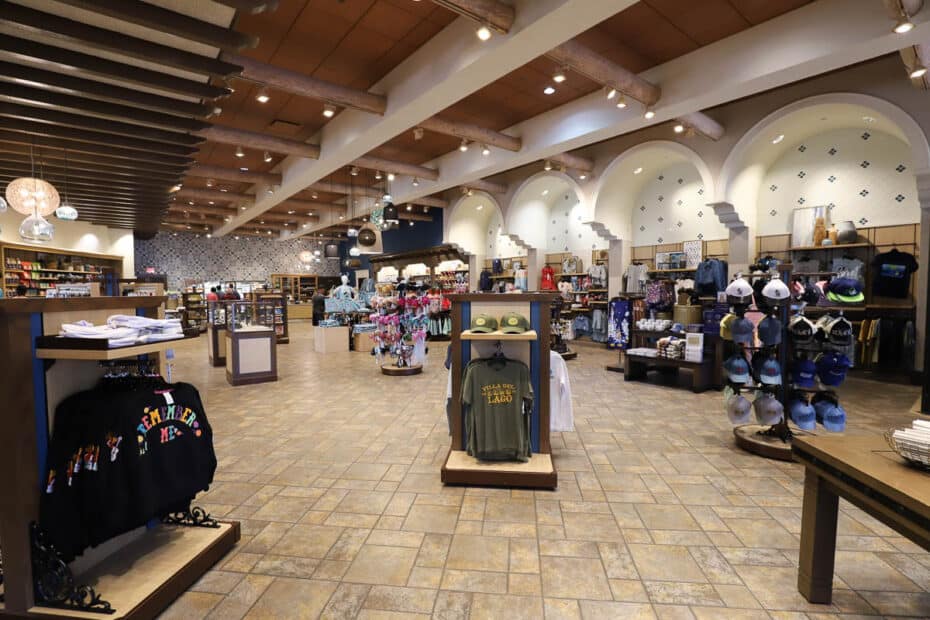 Panchito Pistoles, one of The Three Cabelleros, sits near the entrance. He overlooks some of the resort-branded merchandise.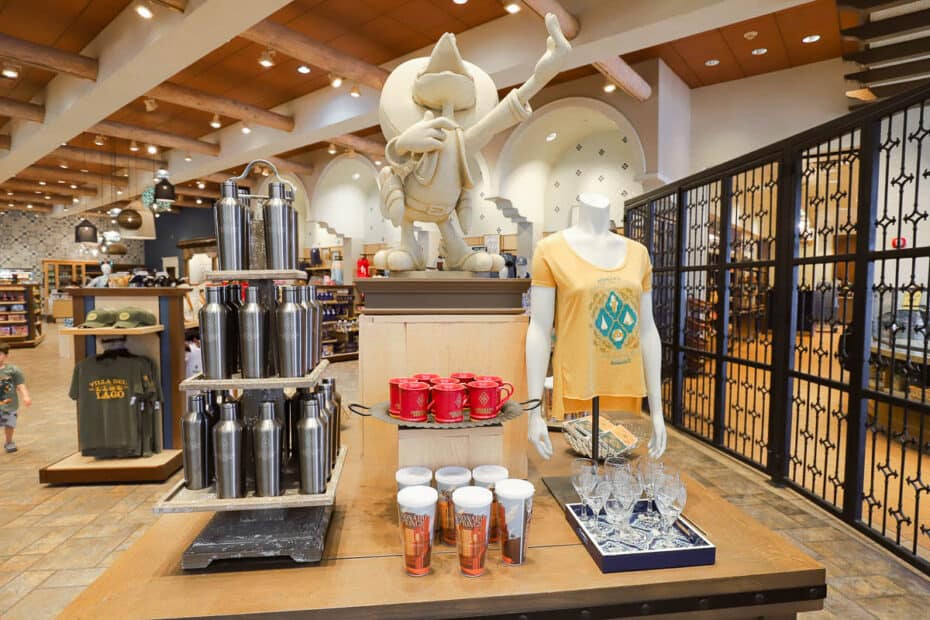 Coronado Springs usually has a decent array of items that represent the resort. For example, the ornaments in the picture below are lanterns like those hanging in the resort's lobby.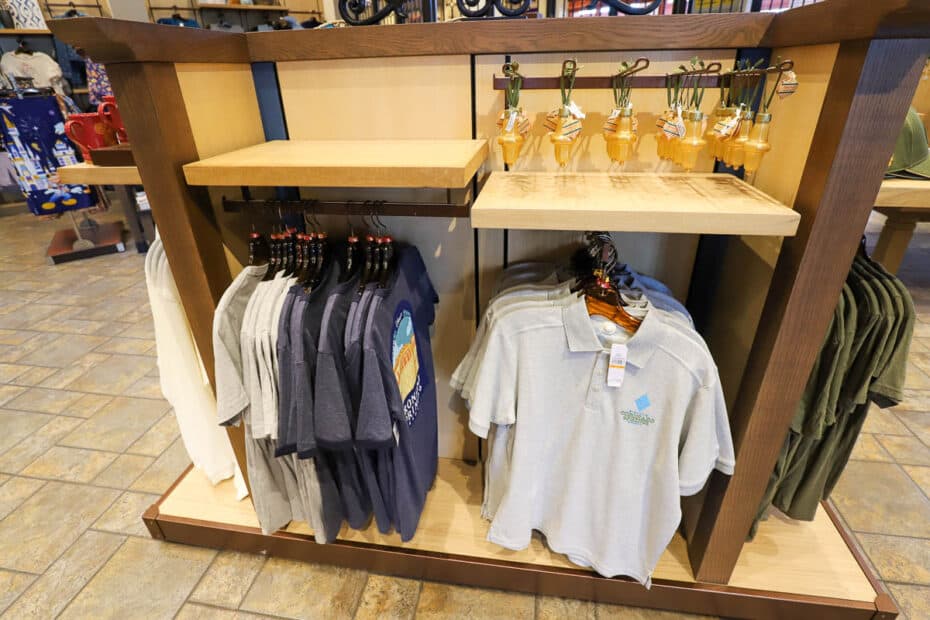 Here are a few t-shirts with the resort logo.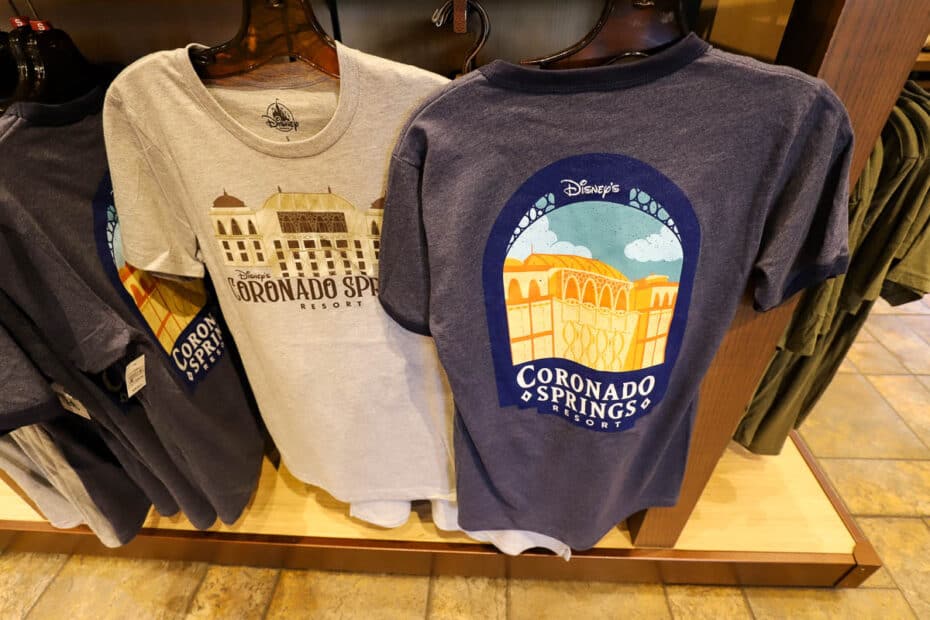 These Villa Del Lago items reference the Three Bridges Bar and Grill that sits out on the lake.
Related: Restaurants at Disney's Coronado Springs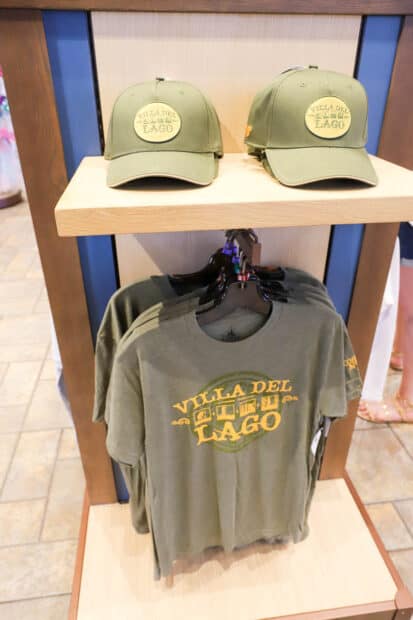 Additionally, the Coronado Springs mugs were good-looking.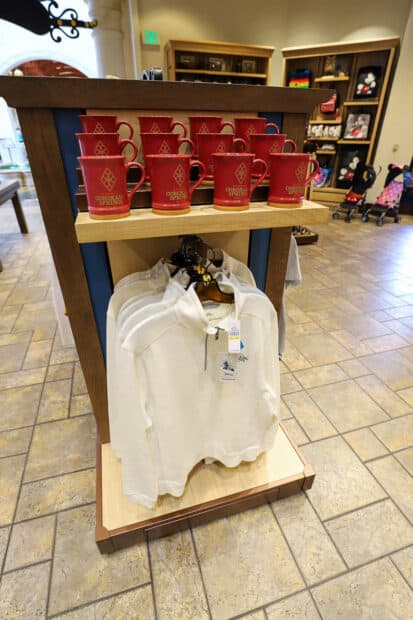 Here are a few more items.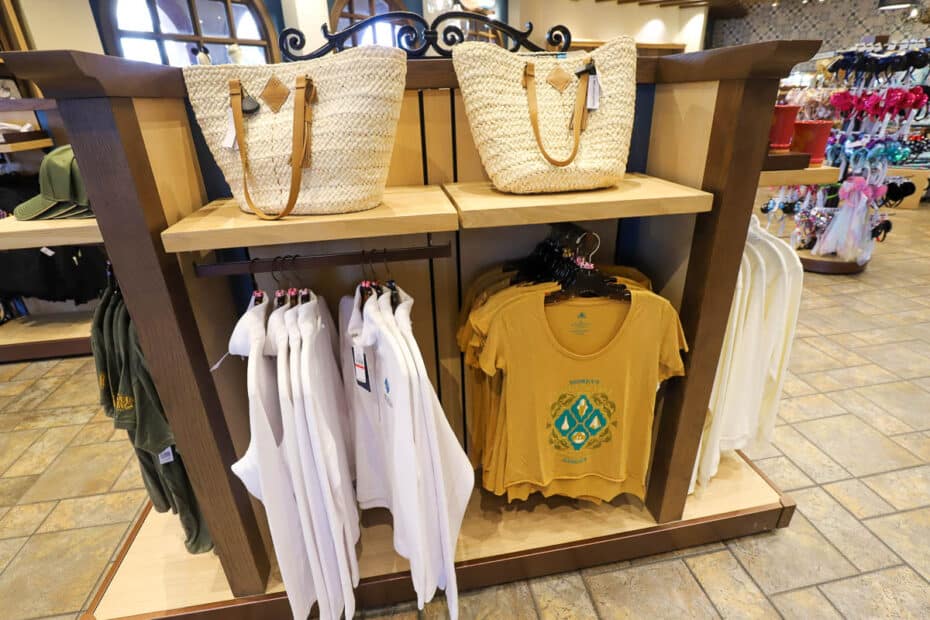 Multiple collections have been released with different styles and prints. More collections are expected as the celebration continues.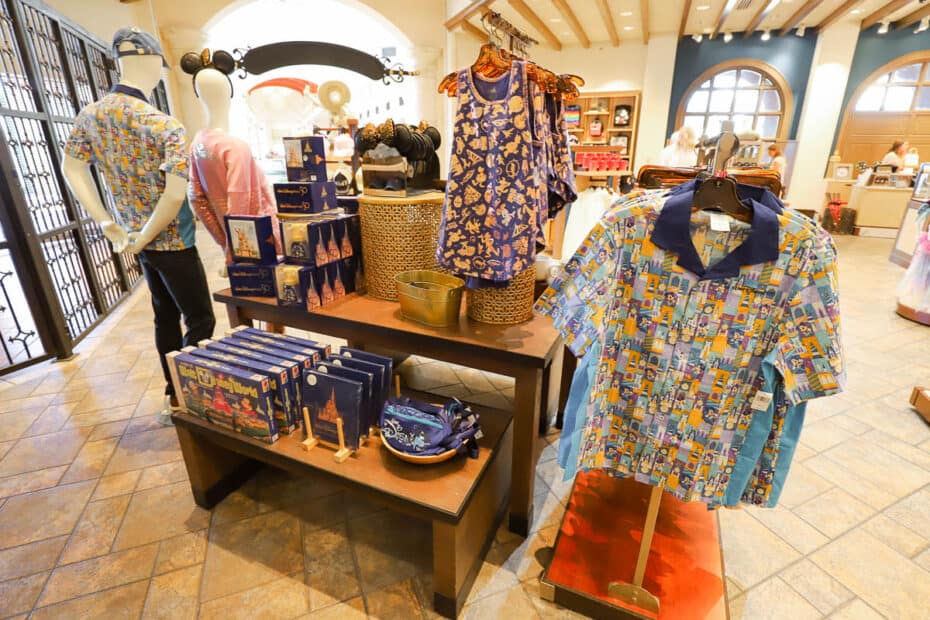 This hat was fun.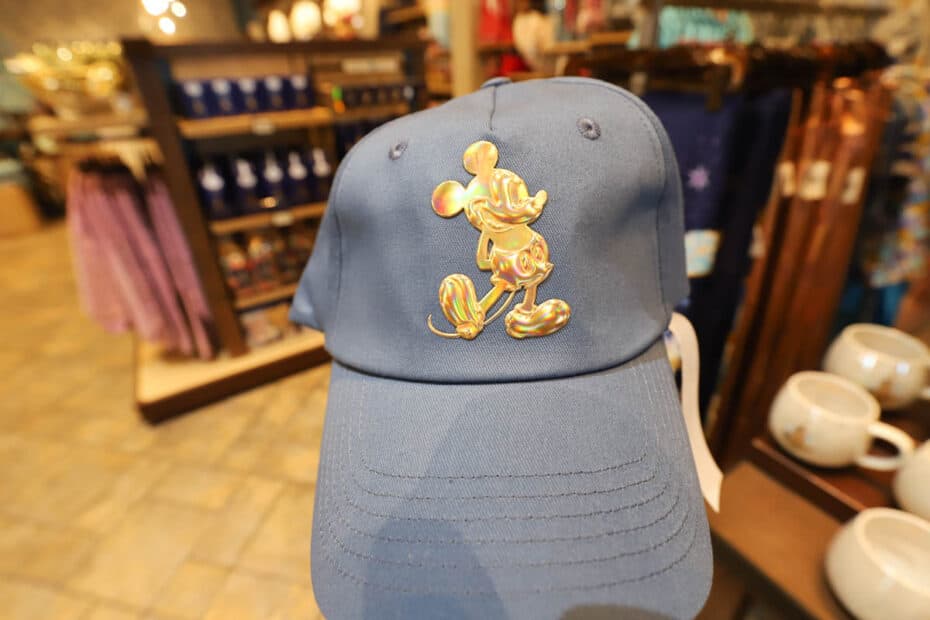 Below is a collection of merchandise from Vera Bradley, representing The Little Mermaid.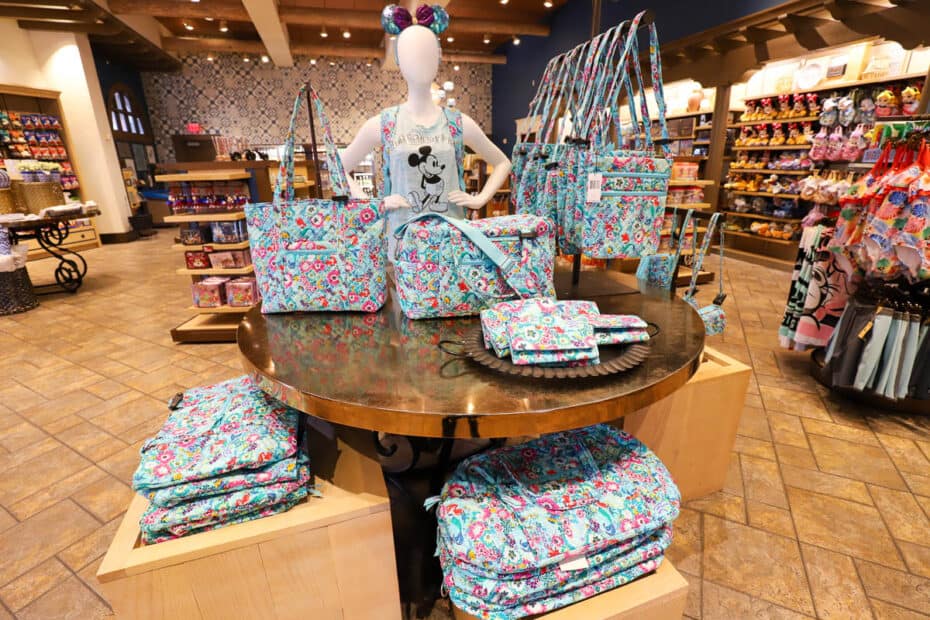 And here are a few higher-end items inside a display case.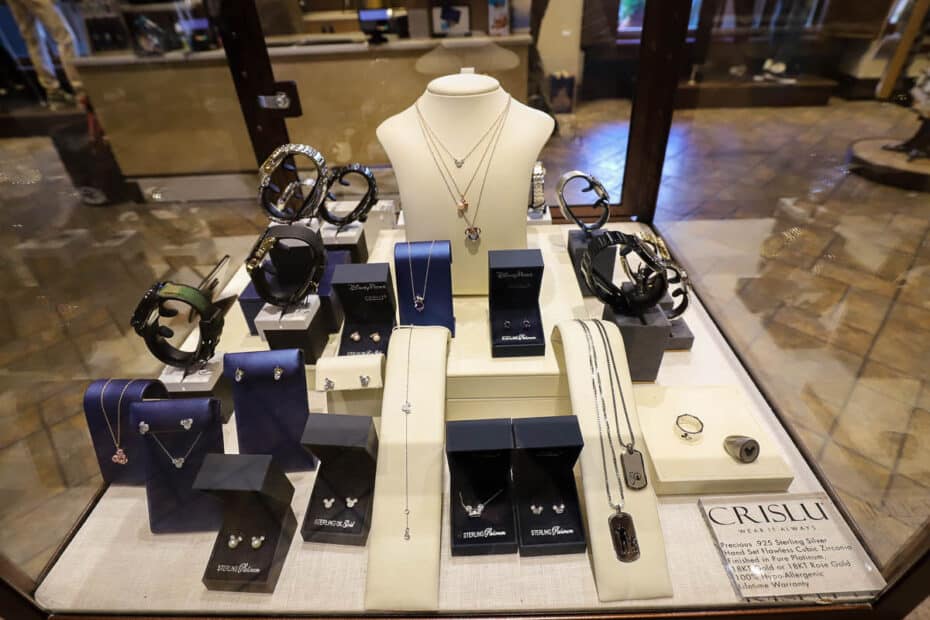 Coronado Springs had an excellent selection of Minnie Mouse Ears.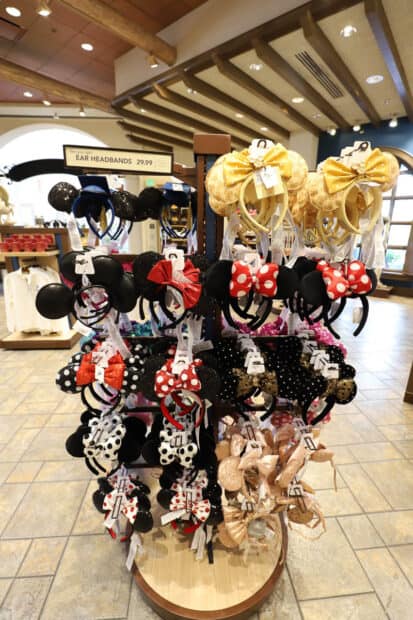 There were two racks with several styles I hadn't seen anywhere else lately.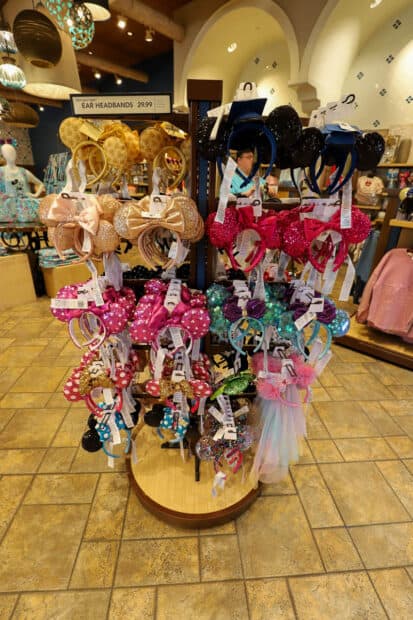 Or, if you prefer, there were a few ball caps. I usually like to visit the World of Disney store at Disney Springs to browse hats. They seem to have the largest selection all in one place.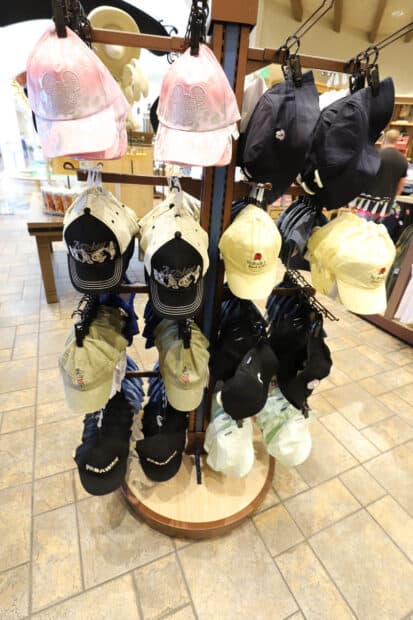 Panchito's has plenty of women's apparel.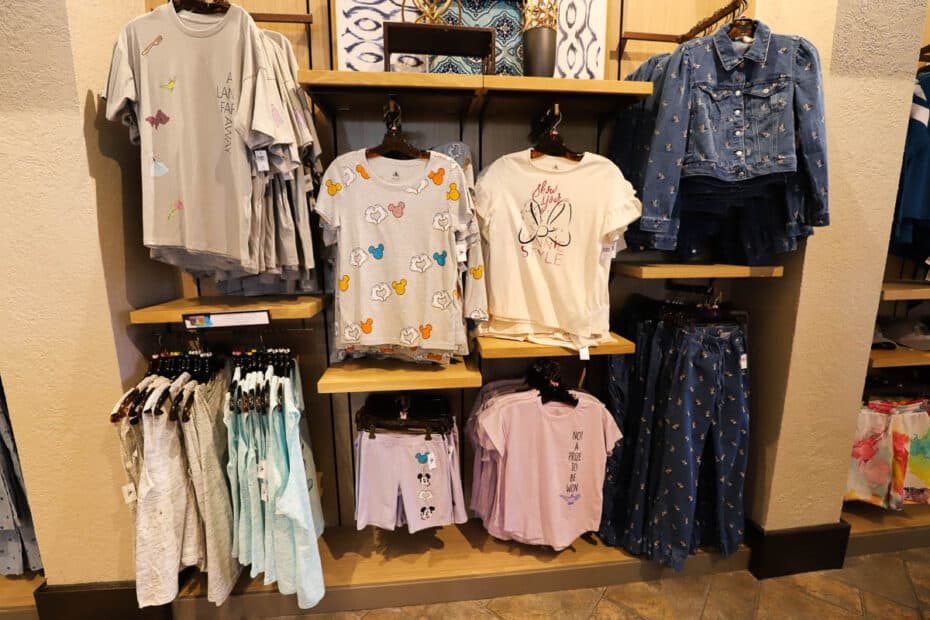 And men's.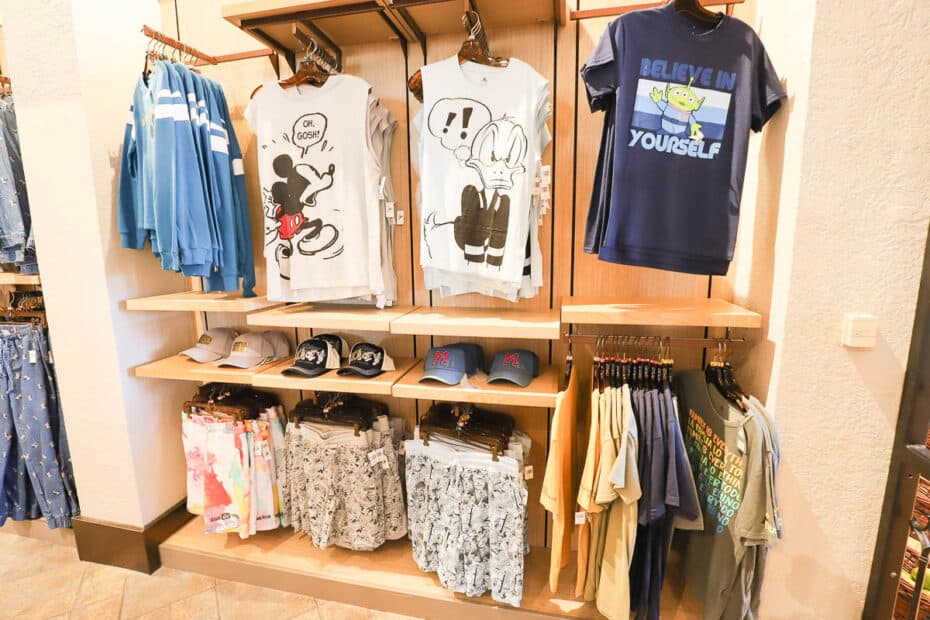 This Minnie Mouse gear for girls is the cutest.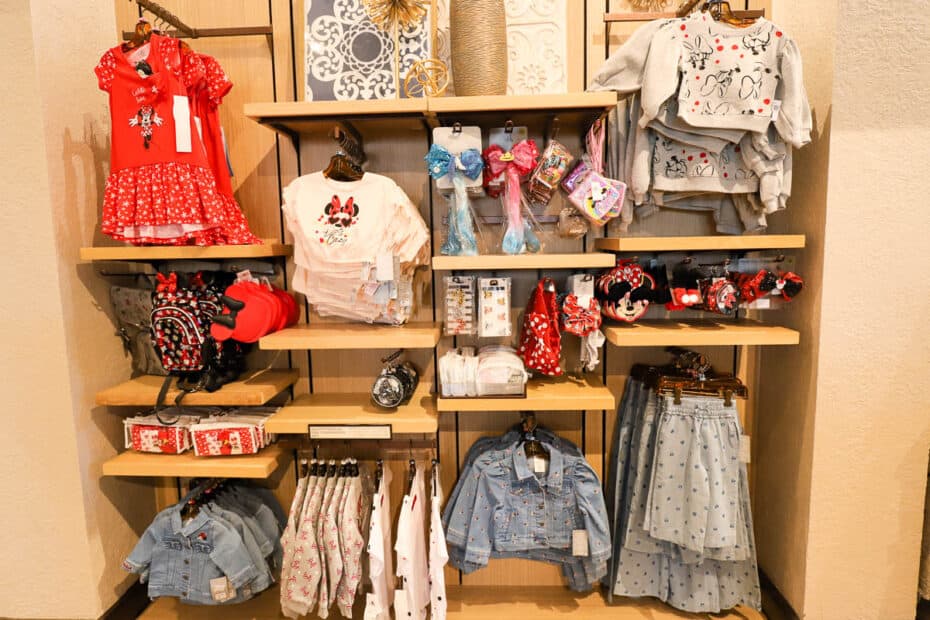 And there were a few things for the boys, too.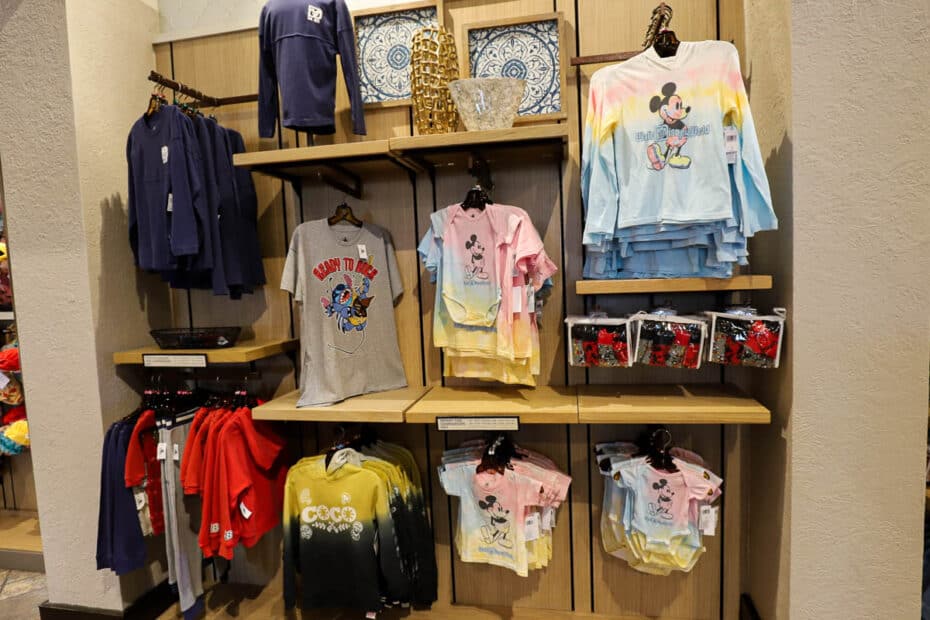 More clothing items.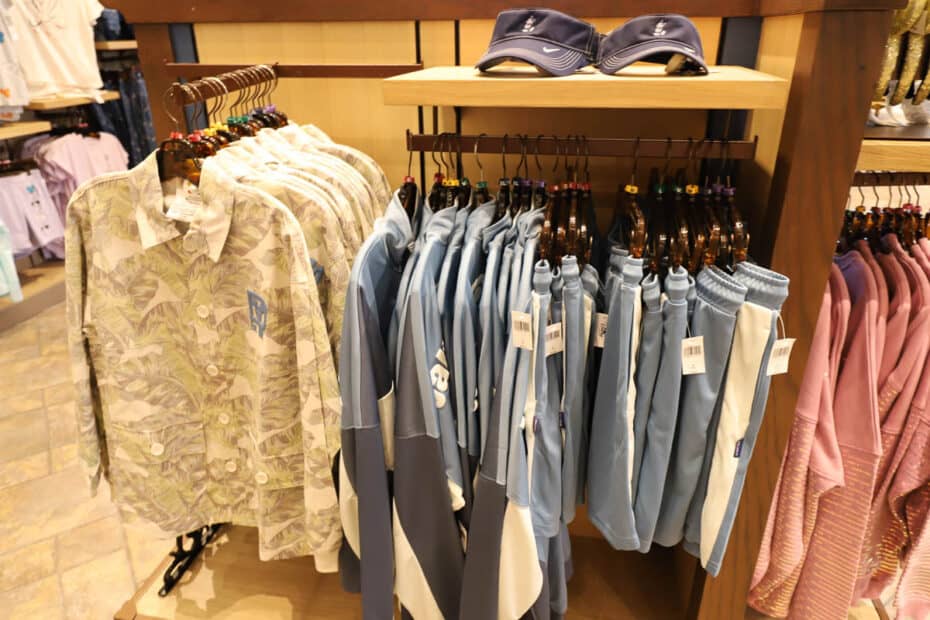 In our Calypso Trading Post review, I mentioned how that Mickey shirt (photo below) is popular right now. The day I took these photos, two different men came into the shop and bought it.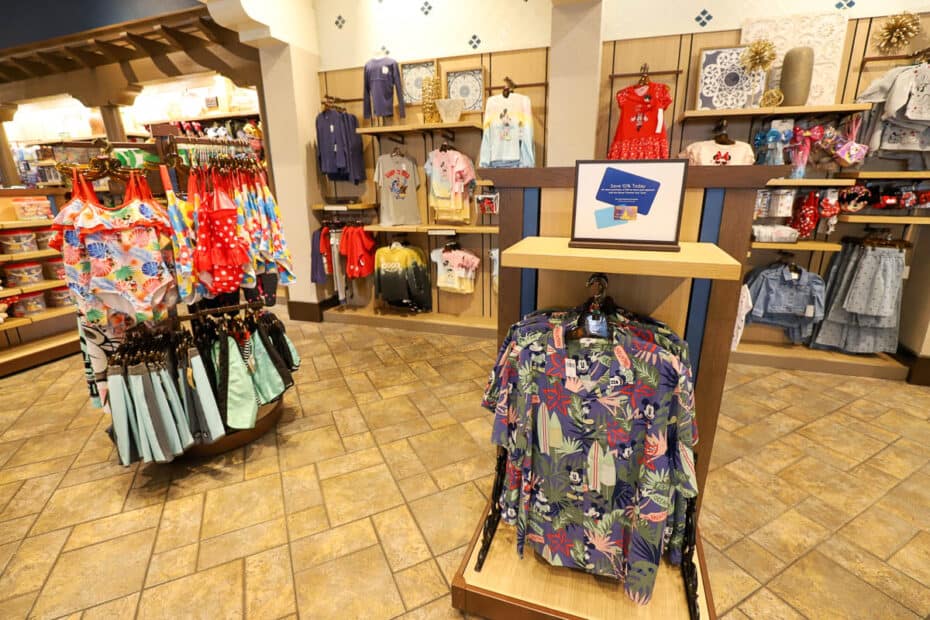 Oh, and these folding fans are all the rage right now. Unfortunately, they are kind of loud when you purposely open them. So you can't help but notice them.
There was a decent selection of pins, lanyards, and starter packs.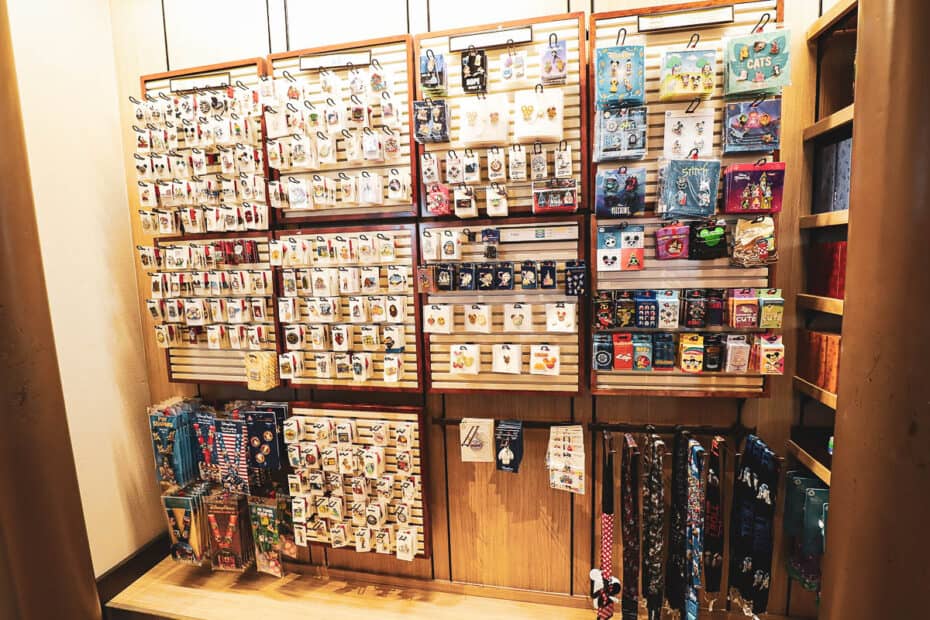 Plush.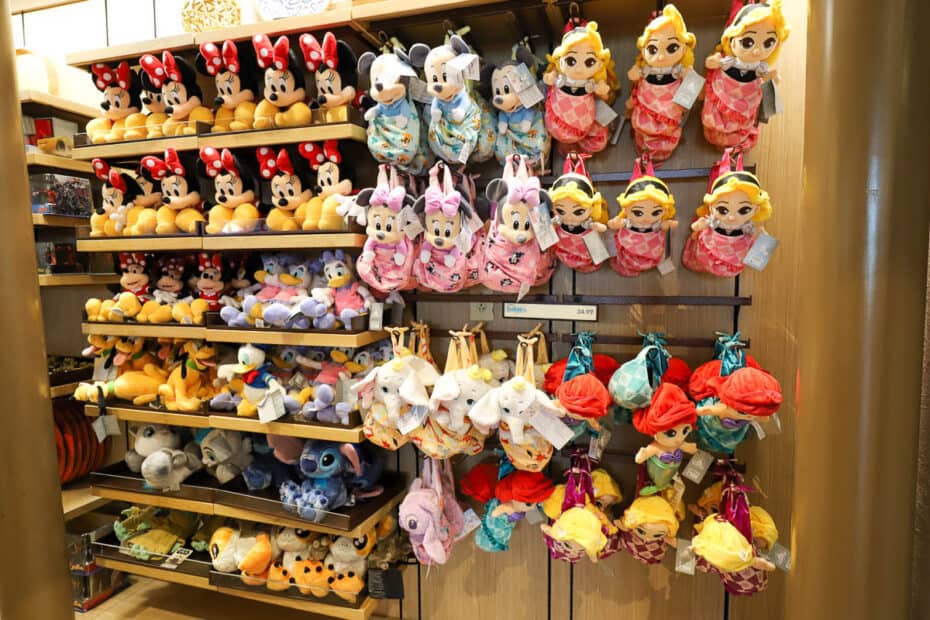 This sleeping Minnie Mouse is pretty precious. And who doesn't like a set of bath toys featuring the Fabulous Five?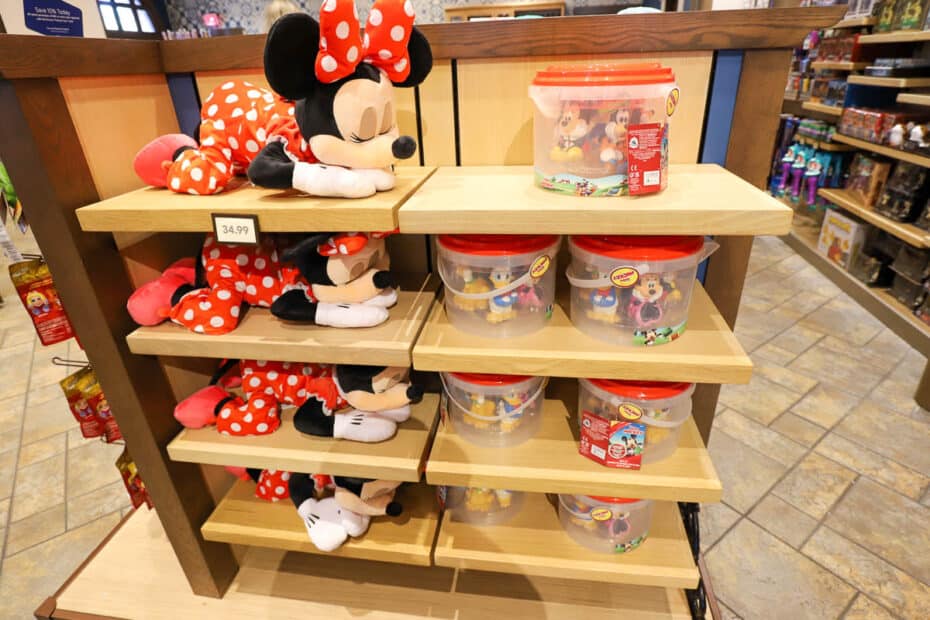 Those Animator Classic dolls make an excellent gift for children.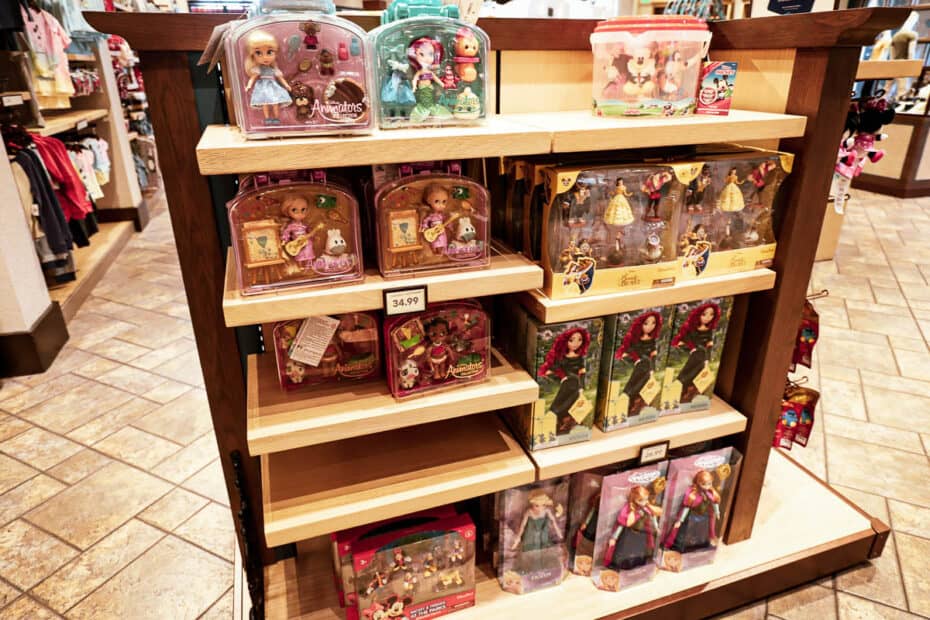 Board games, puzzles, and figurines.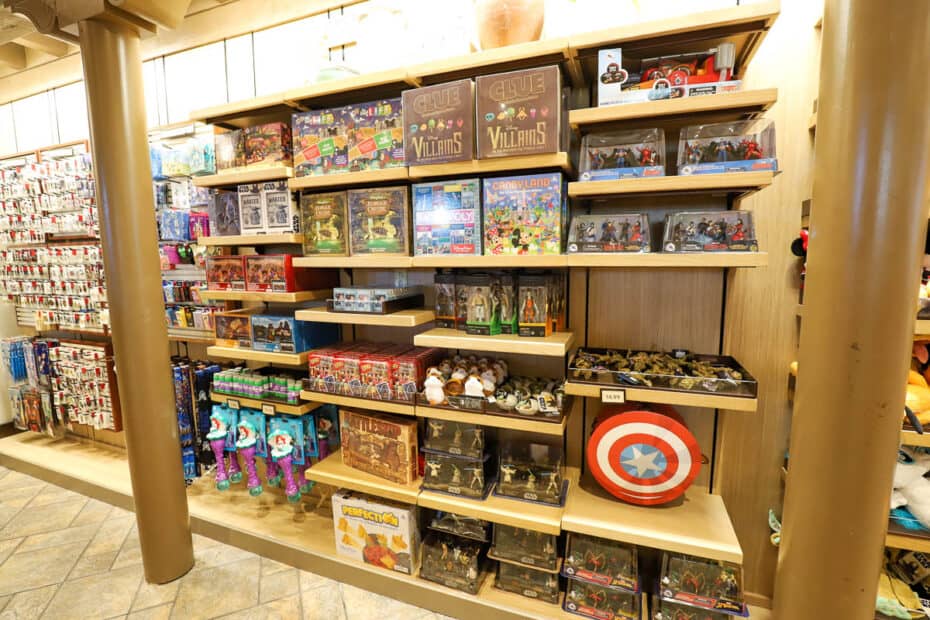 Journals, photo albums, and ink pens.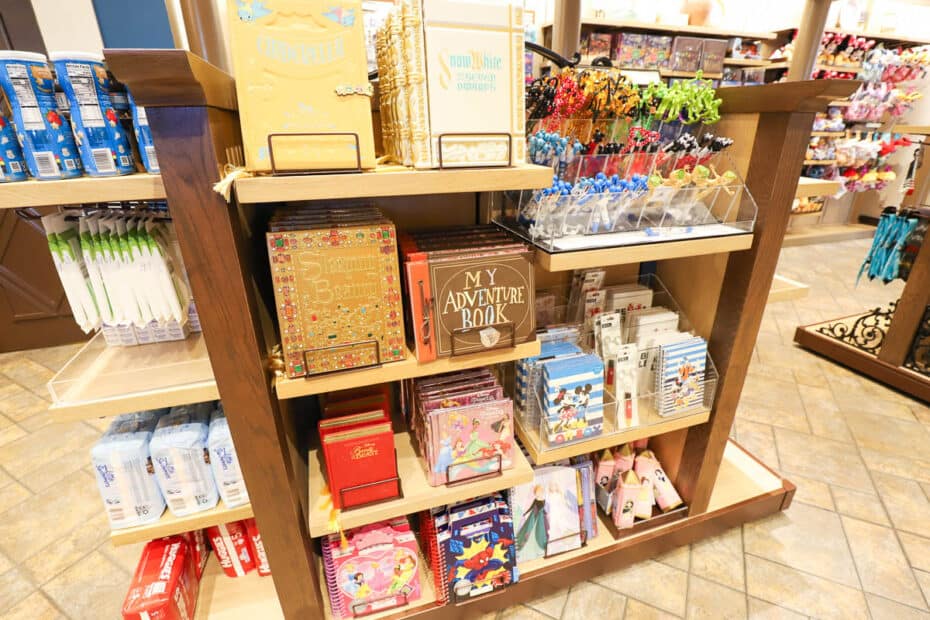 Below these ornaments, there are several character autograph books. Traditional character meets have returned to the parks, so characters once again sign autographs.
Related: Where to Find Characters at Disney World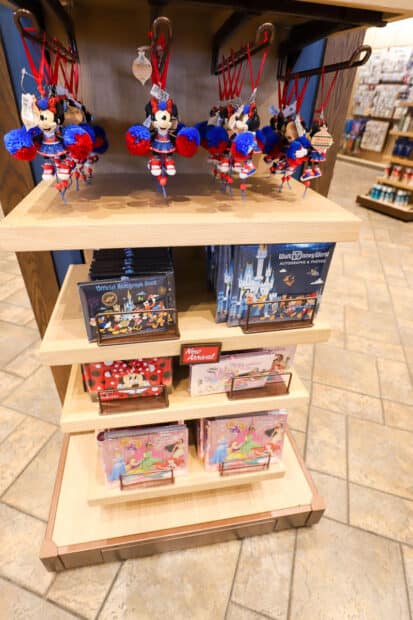 These blue dish sets with the darling Mickey's are a nice look.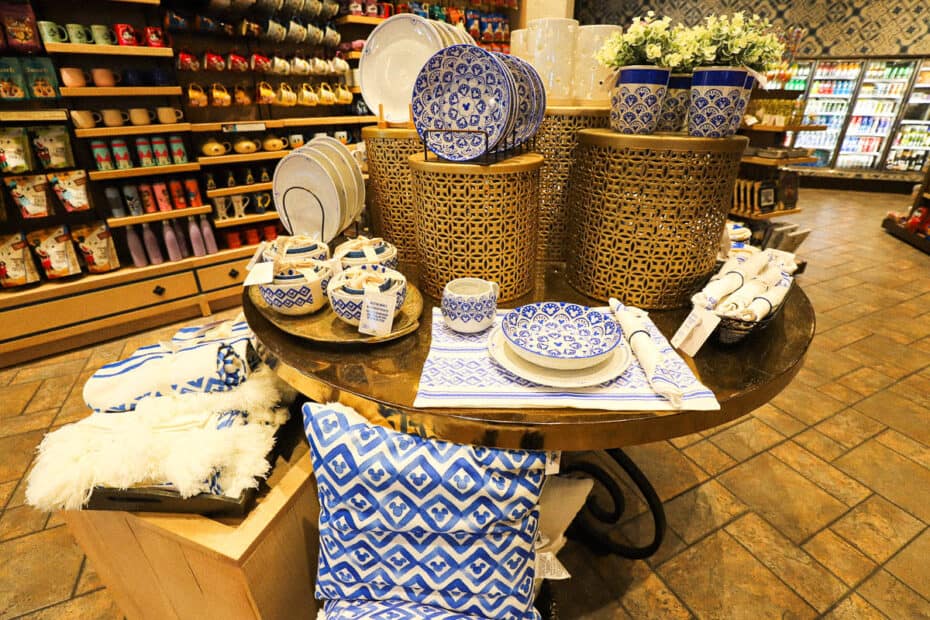 I don't know about you, but I enjoy cooking. So these are the things I tend to gravitate toward before reminding myself there will always be something I like.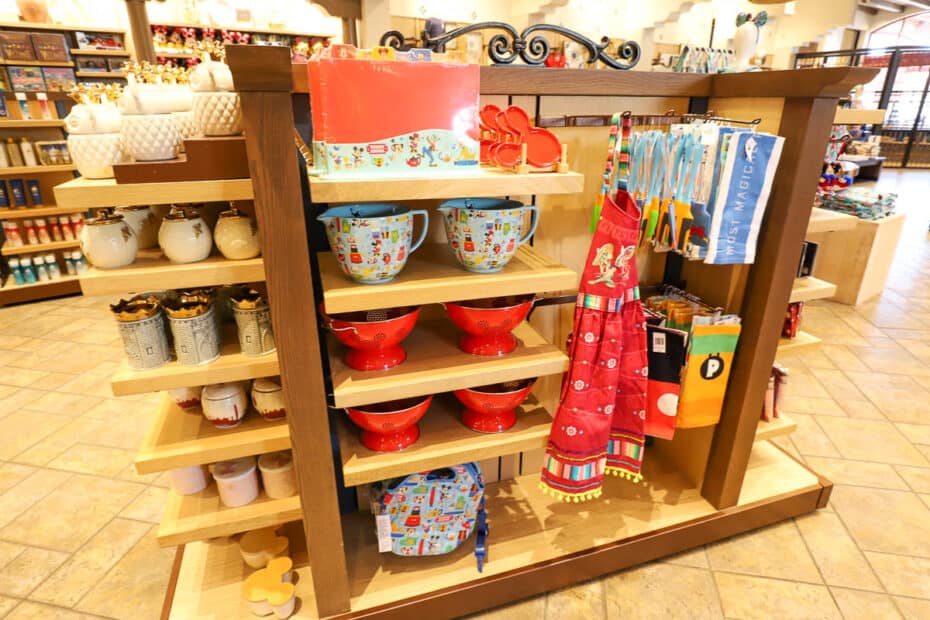 Candle collectors will love these new scented options.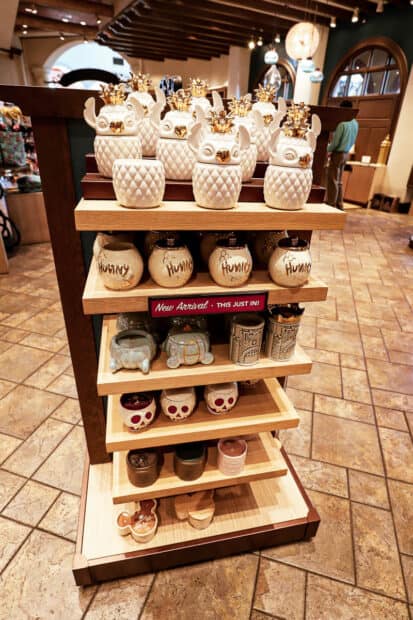 Here are a few coffee cups for those of you who collect them.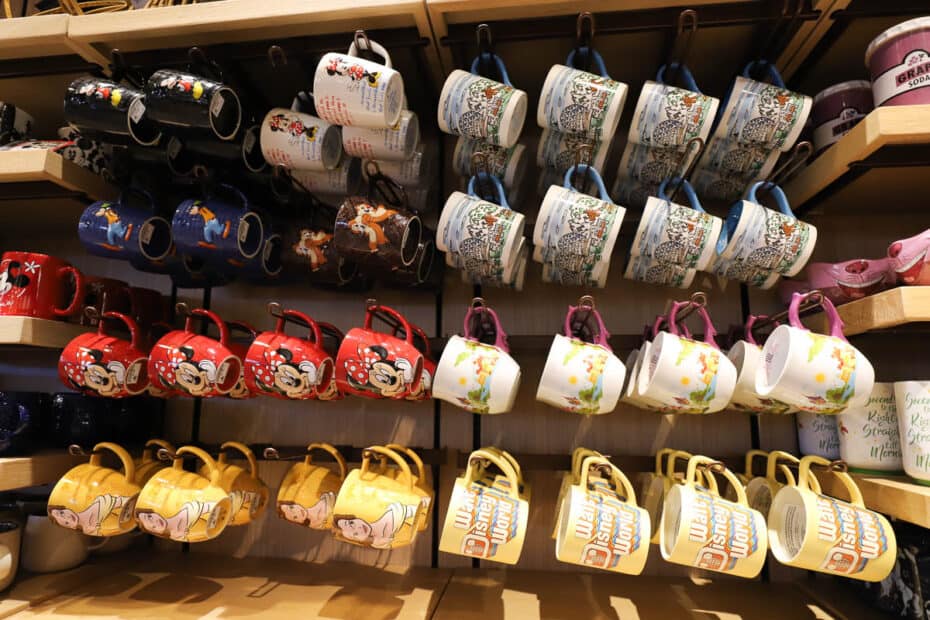 Disney-branded candy.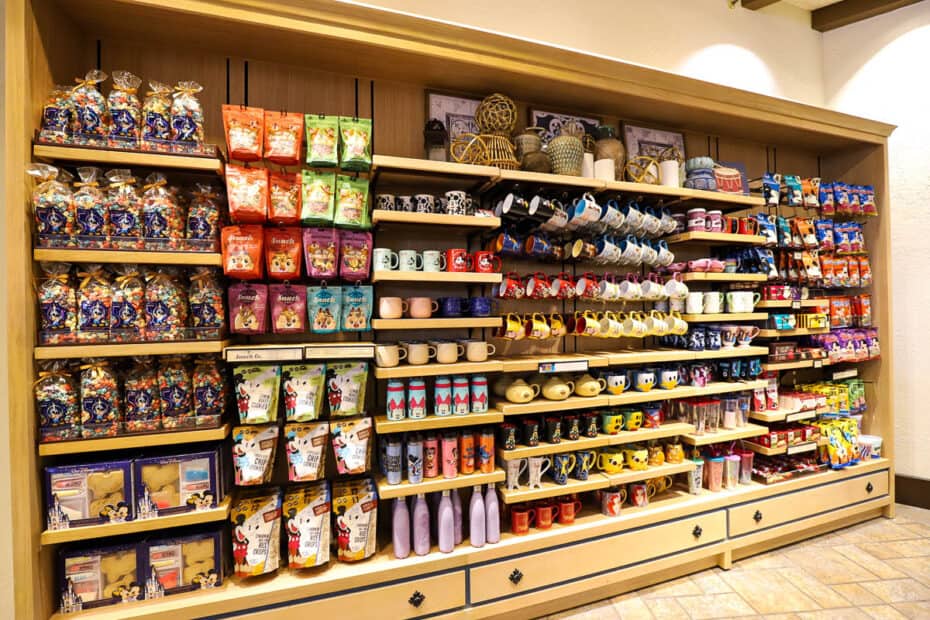 Toward the back of the store, there was a wall featuring Loungefly by Disney backpacks, luggage, and umbrella strollers.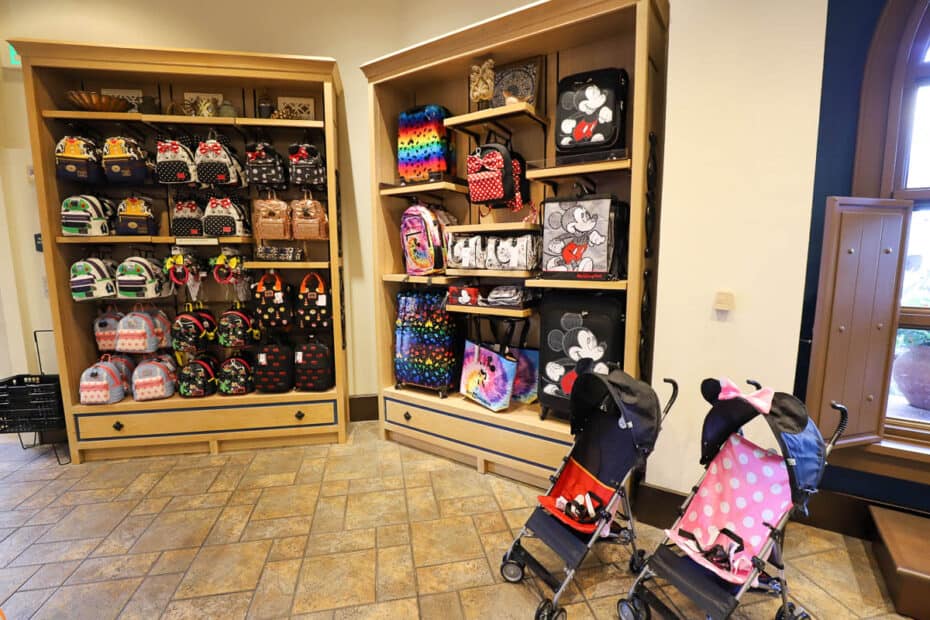 And if you need to trade in a portable charger or purchase one, Panchito's has a Fuel Rod kiosk.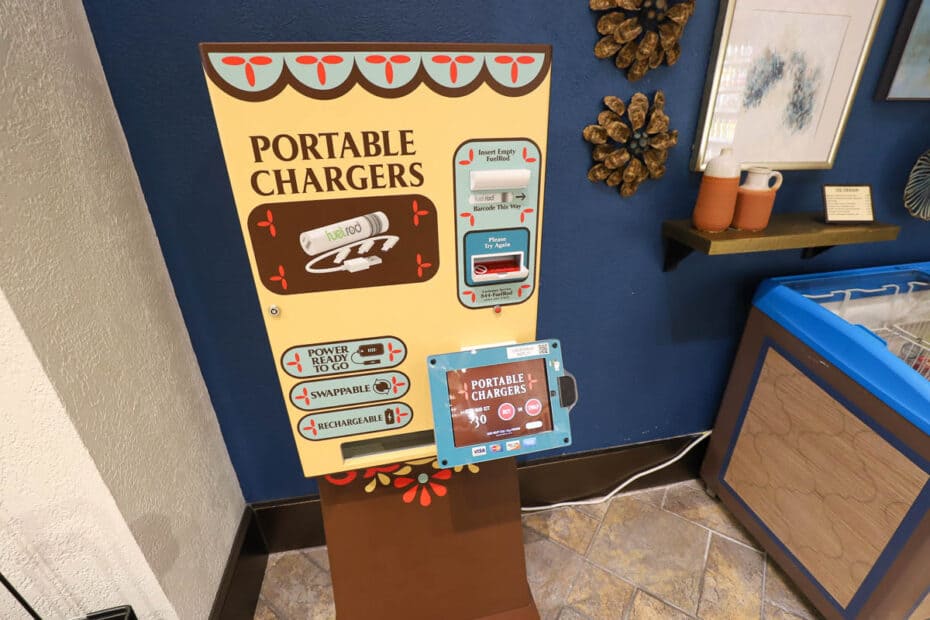 Convenience items are available.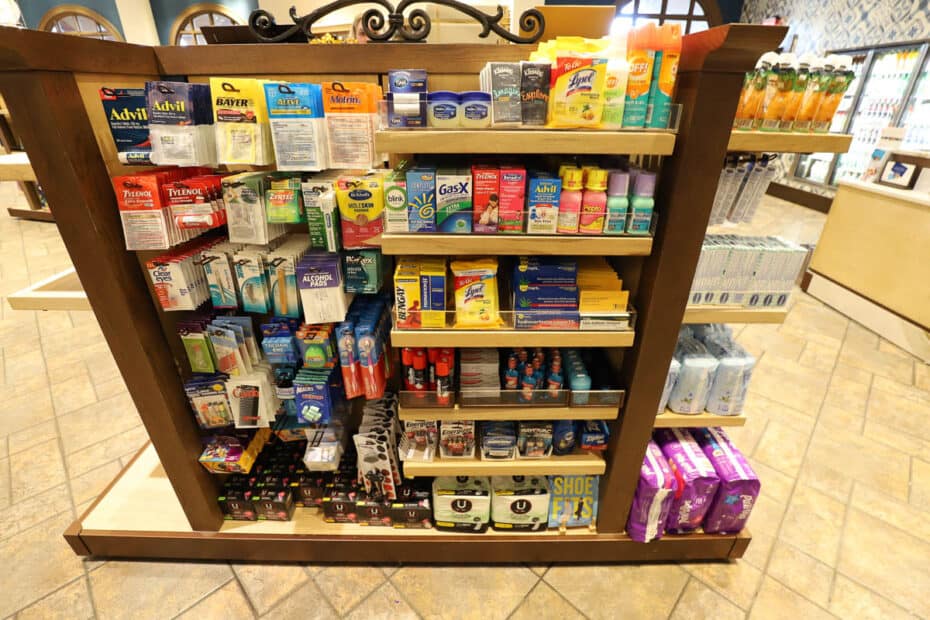 And there was a decent selection of baby and toddler items.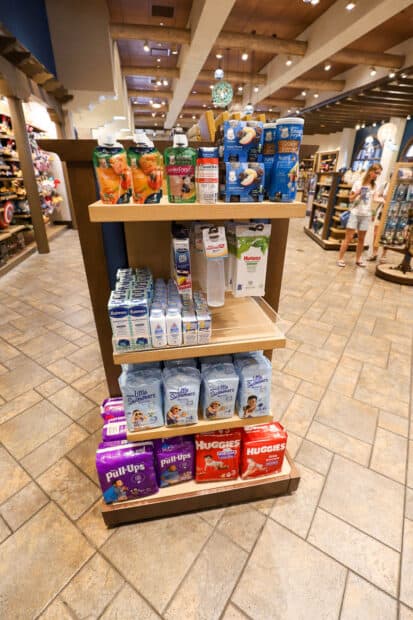 Several snack items are available. You'll probably fare better here than at El Mercado as of late.
Related: El Mercado, The Quick Service at Coronado Springs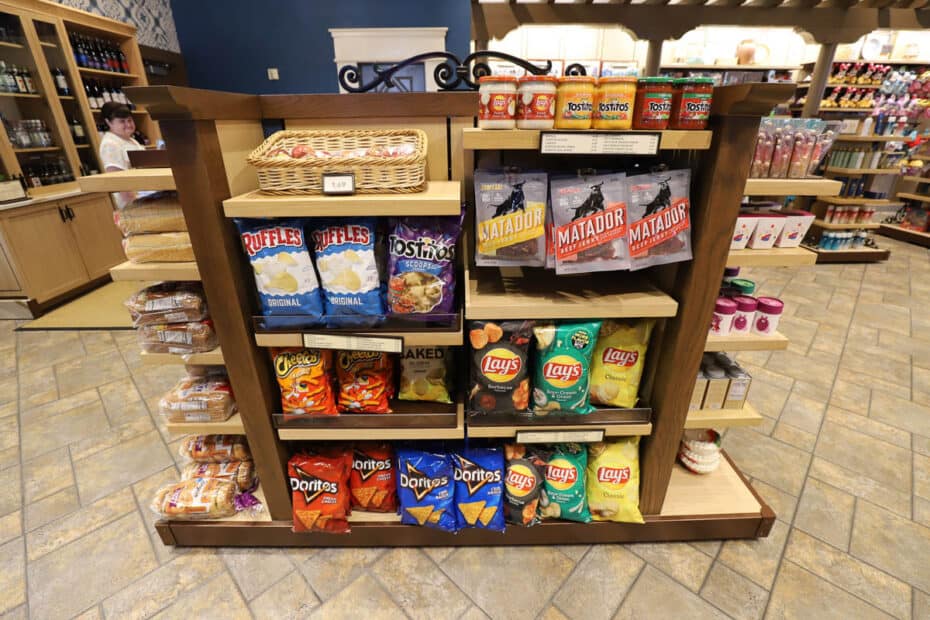 All of the carbs are lumped together.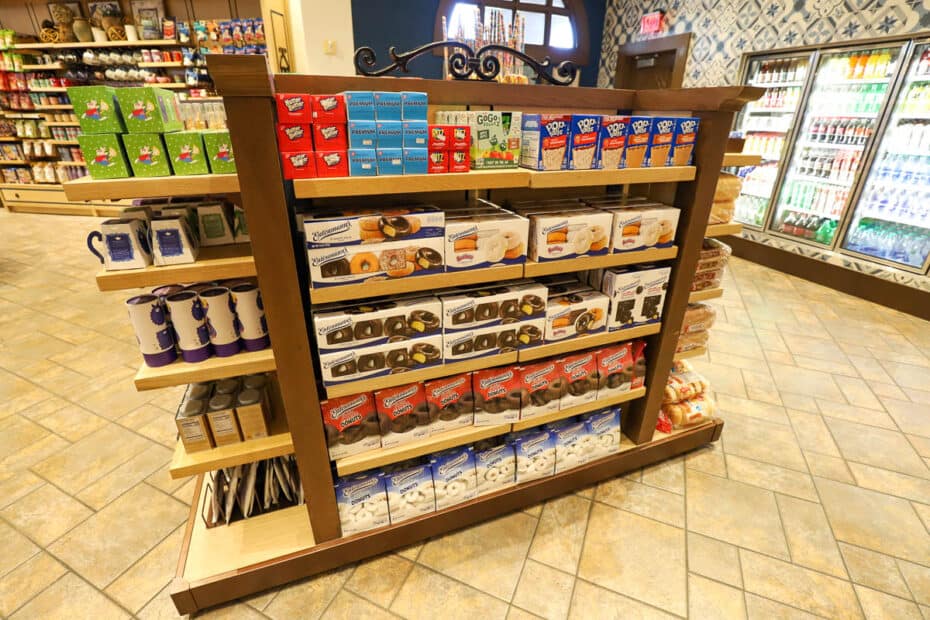 The refrigerated case at Panchito's has items like soda, juice, milk, beer, and wine. In addition, there were a few Lunchables and pre-packaged sandwich meat.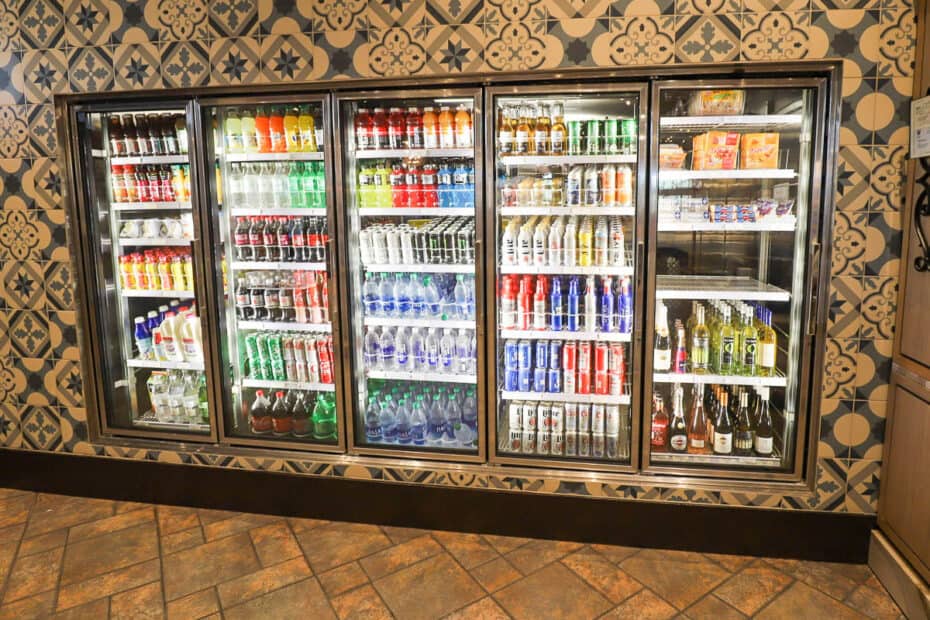 Behind the register, there's a selection of wine and liquor.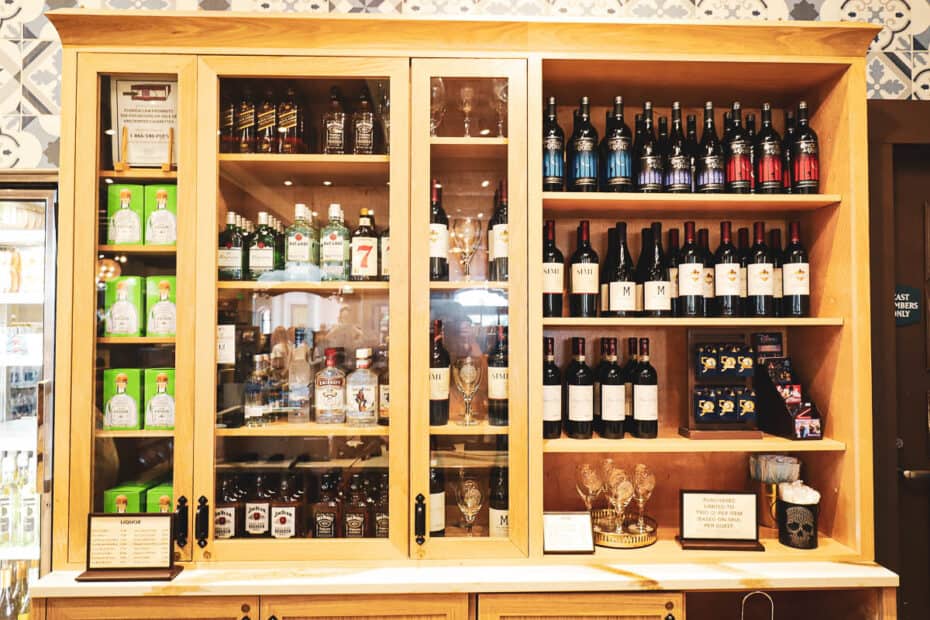 Overall, Panchito's had an excellent selection of merchandise plus convenience items. When I visit the resort, I always stop to browse.
It's fun to see new items and check out the latest resort-branded merchandise. For more information about Coronado Springs, you might enjoy our complete guide. It lists all of our articles related to the resort.
In addition, you might enjoy the following:
In the comments
Do you enjoy shopping in the gift shops at Disney World? Did you find this photo tour of Panchito's gift shop helpful?