The Gift Shop Disney's Swan Resort
Inside the main entrance of Disney's Swan Resort, you'll run into the hotel gift shop. This shop offers a variety of souvenirs, sundries, and other Walt Disney World-related merchandise.
To provide an overview of all the gift shops at the Disney Resorts, I felt it was essential to include both the Swan and Dolphin hotels. This is because both hotels are located on Disney's property in the Epcot Resorts area.
So for this article, we'll specifically look at the gift shop at Disney's Swan Resort. Then I'll provide another article with photos of the merchandise at the sister resort.
Related: The Gift Shop at Disney's Dolphin
These posts provide a preview of what kind of merchandise you can expect to find at the resort during your vacation. That way, if a need arises, you'll have a good idea of whether or not you might locate something nearby at the hotel.
If not, you might have to place an order from an outside service provider or take a car service to a nearby grocery store.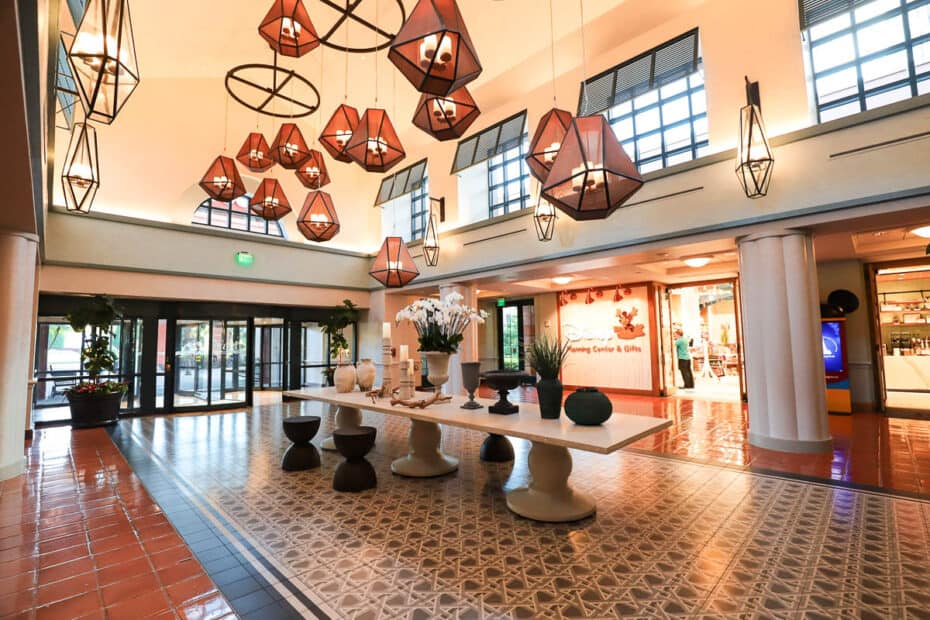 As for the Swan, you might remember it's one of my favorite hotels. It has a modern design and beautiful florals; when you stay here, you can walk (or boat) to Epcot and Hollywood Studios.
Related: Disney's Swan and Dolphin Hotel Review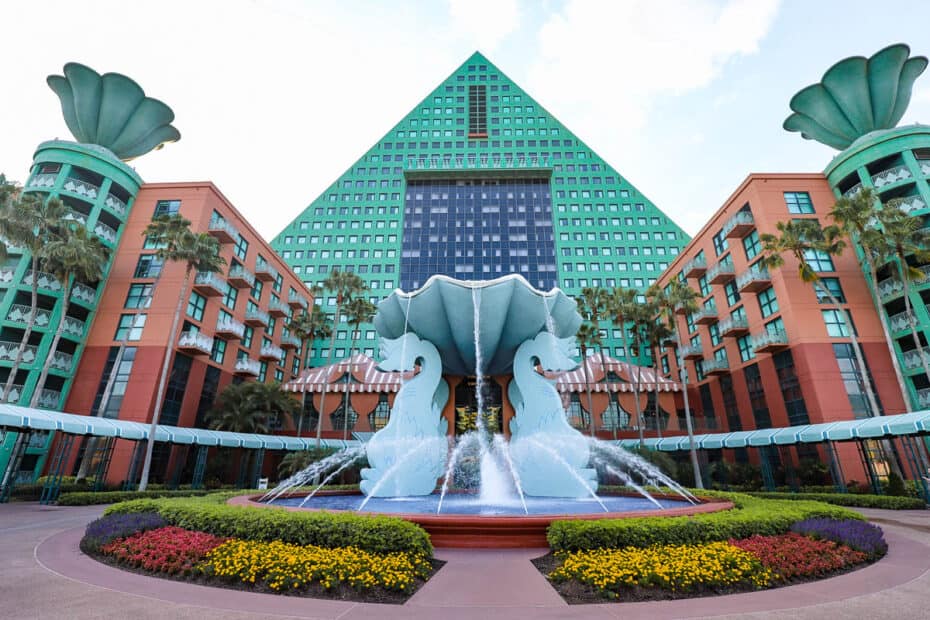 Anyway, the sign for the gift shop says Disney Planning Center and Gifts. I'm not sure what planning services you would get inside the shop. A separate concierge desk off the lobby typically helps with those types of things.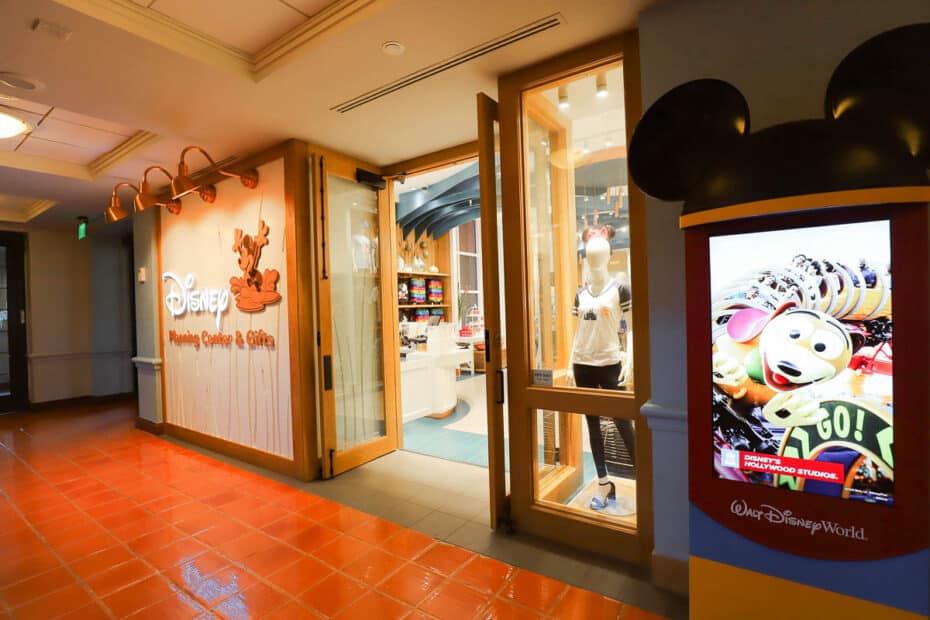 Inside, the shop had a selection of merchandise celebrating the 50th anniversary of Walt Disney World.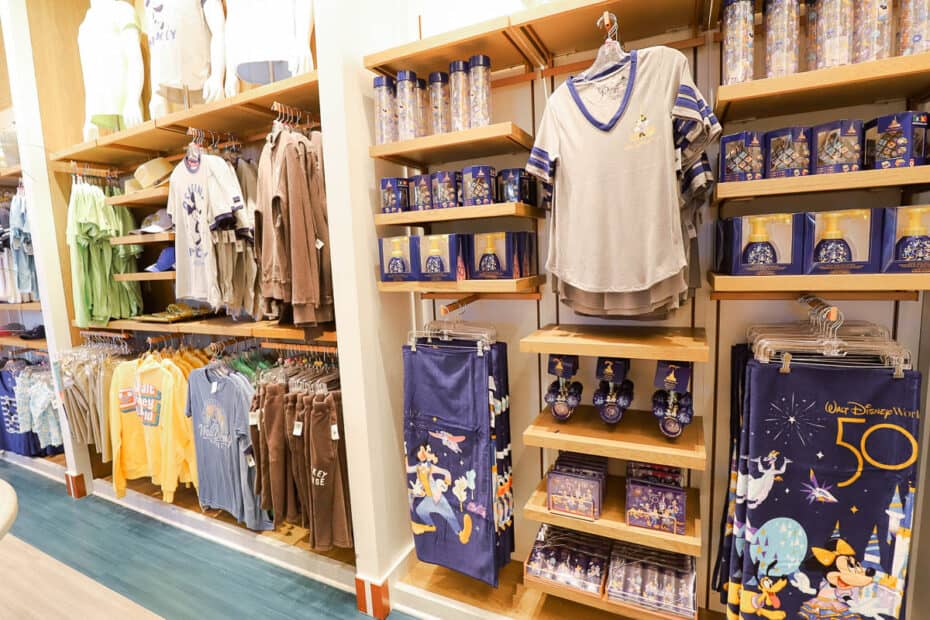 There was plenty of attire.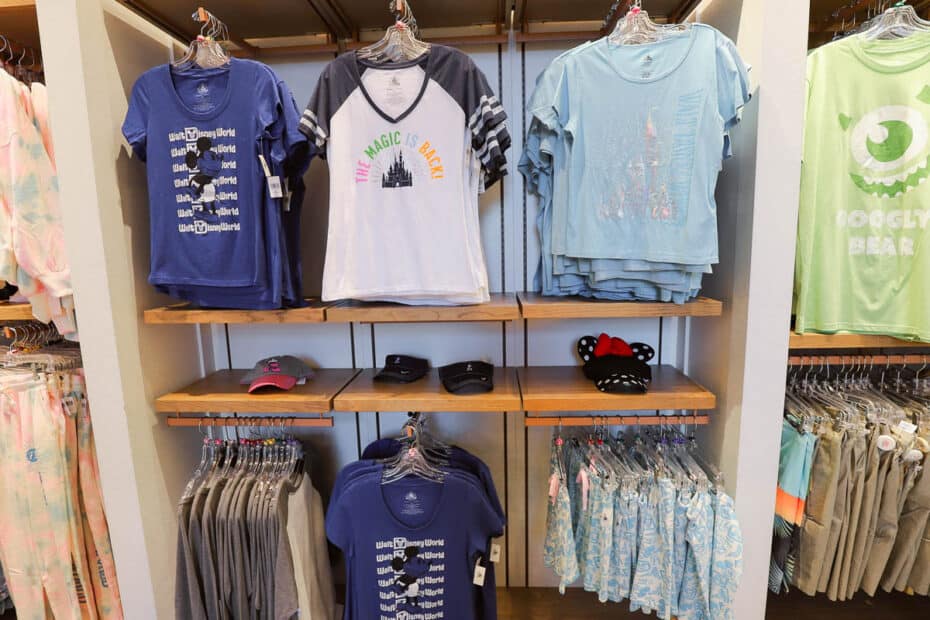 Below are a few of the Minnie Mouse ears and children's apparel.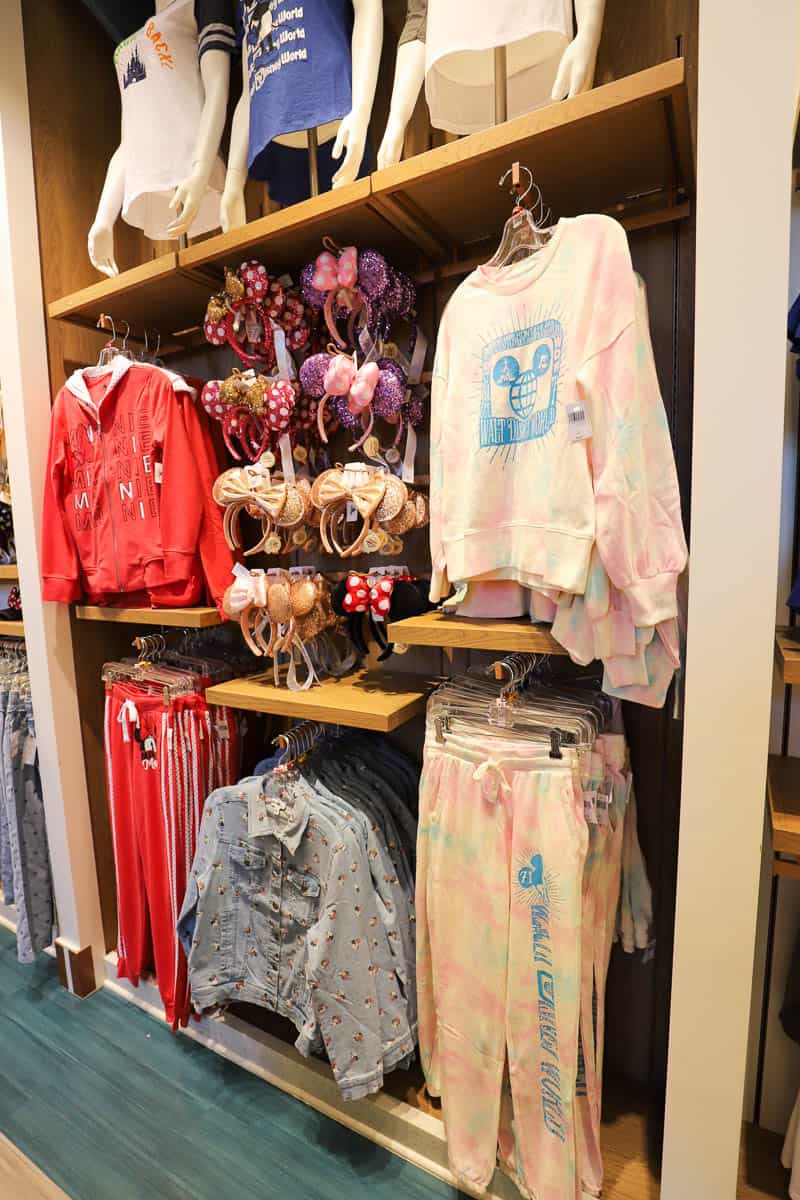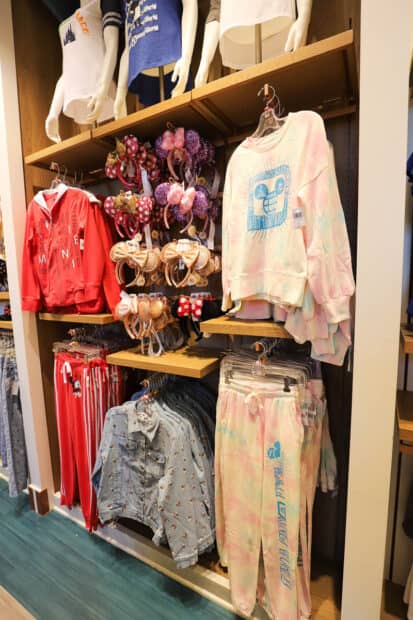 It seems there's always an abundance of Minnie Mouse merchandise.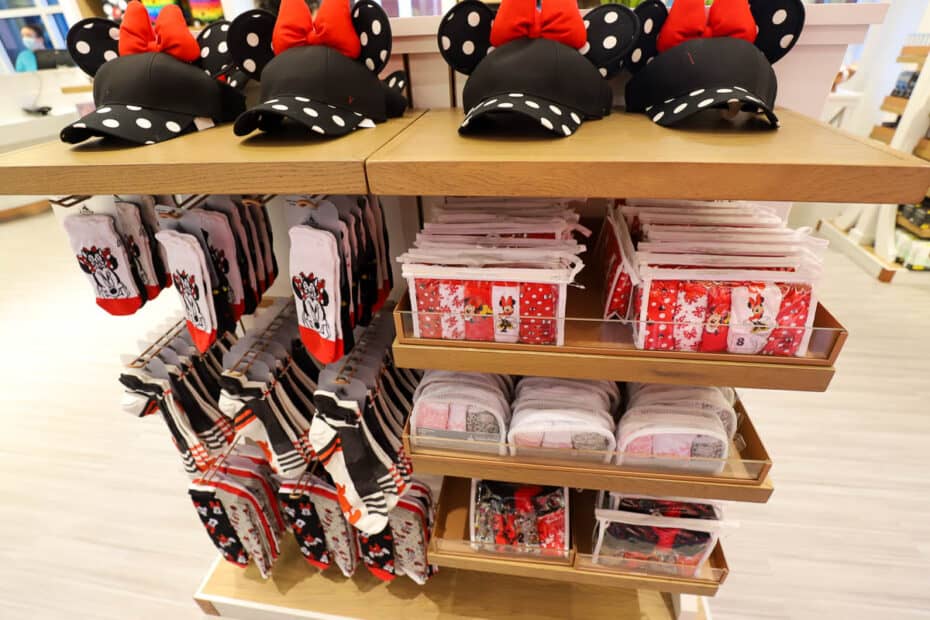 See what I mean?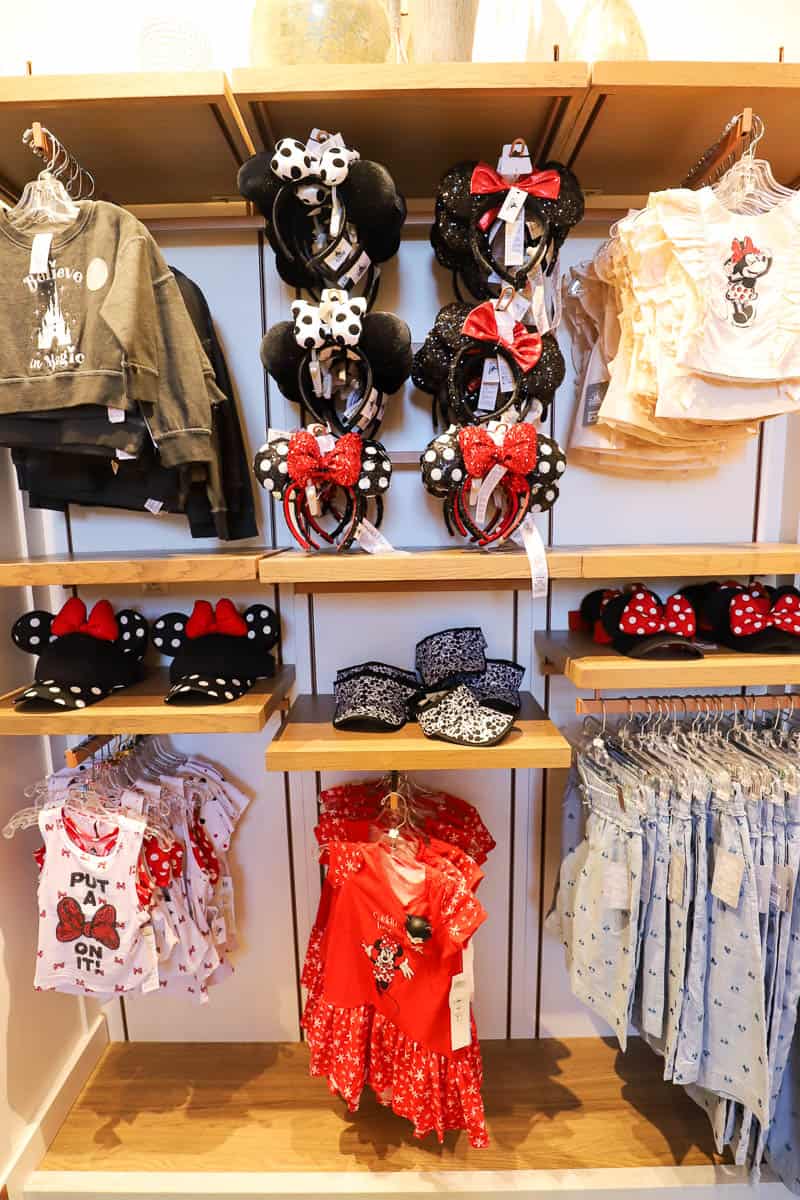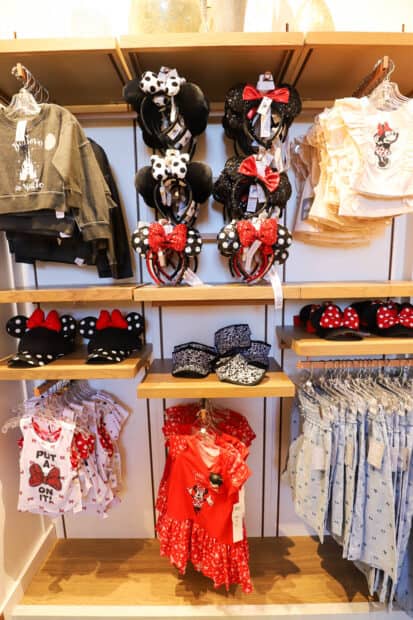 Several plush items, bath sets, and other toys were on the back wall.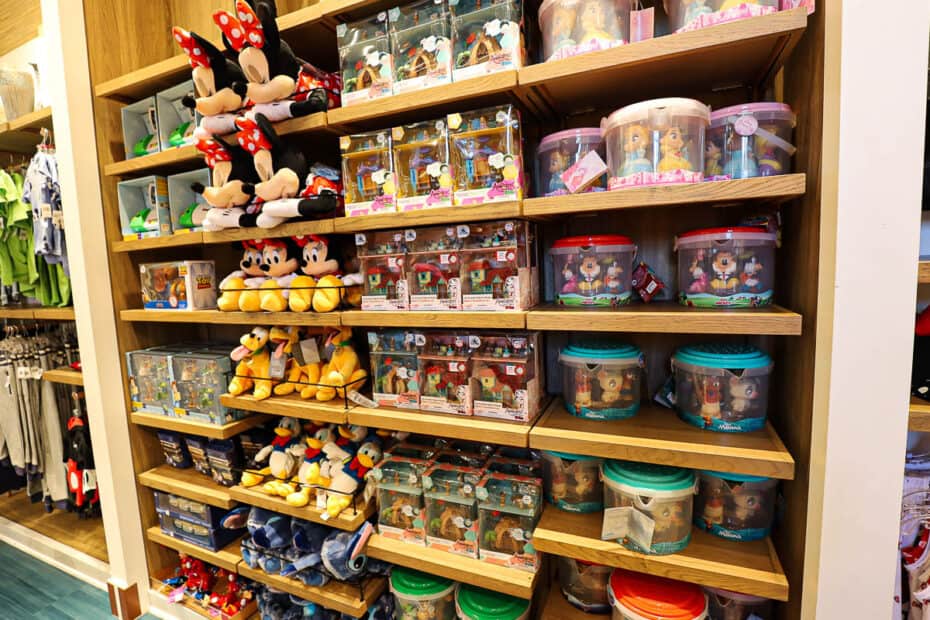 Older children might enjoy a few of these Disney-themed games.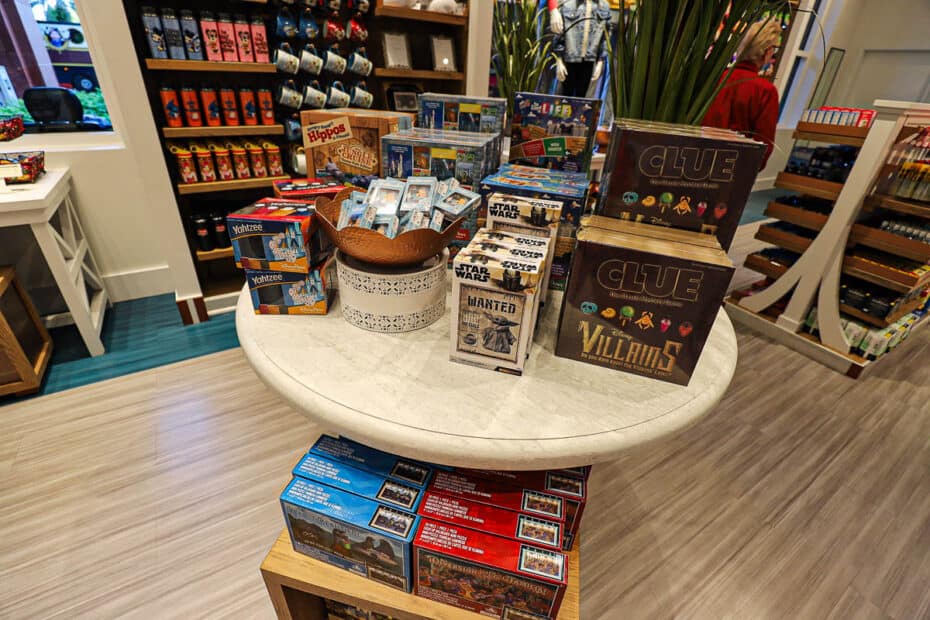 And here we have magic bands. Unfortunately, as of late, magic band quantities are meager. So this was the most significant selection I've seen in a while.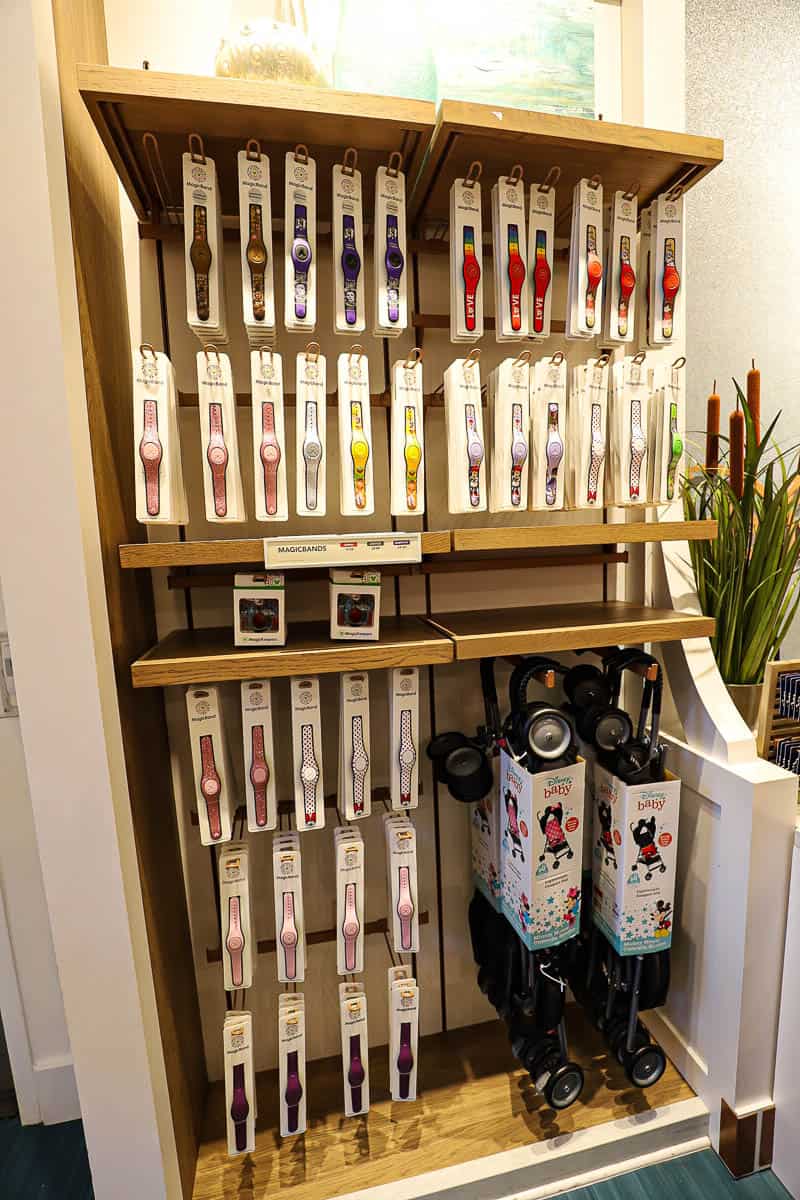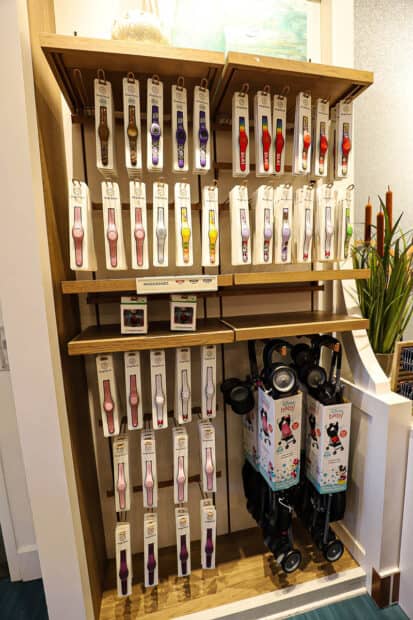 Other accessories include key chains, phone cases, and pop-sockets.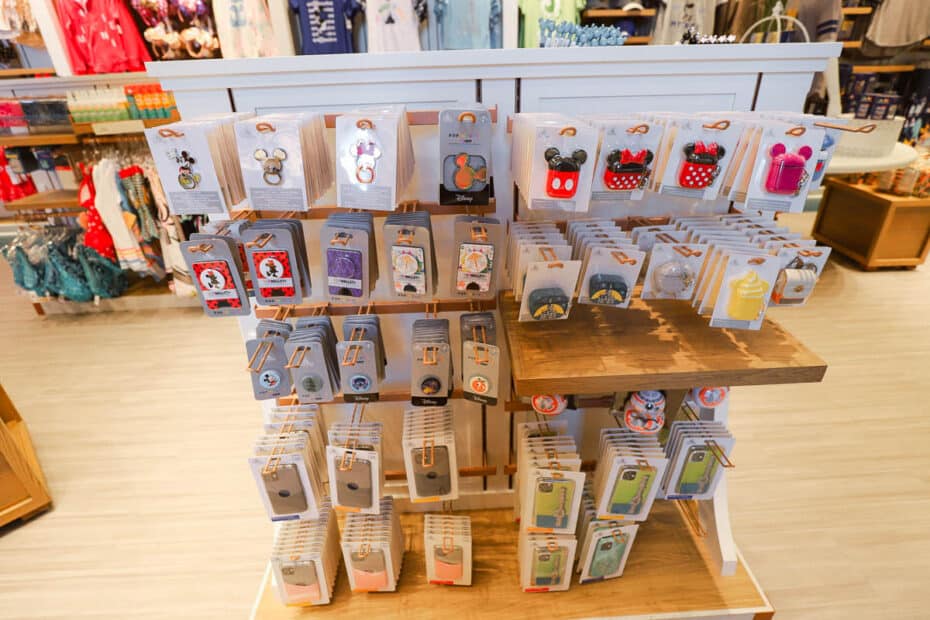 Per usual gift shop, we have tumblers and mugs. To the far right, there were a few items for anyone celebrating their honeymoon.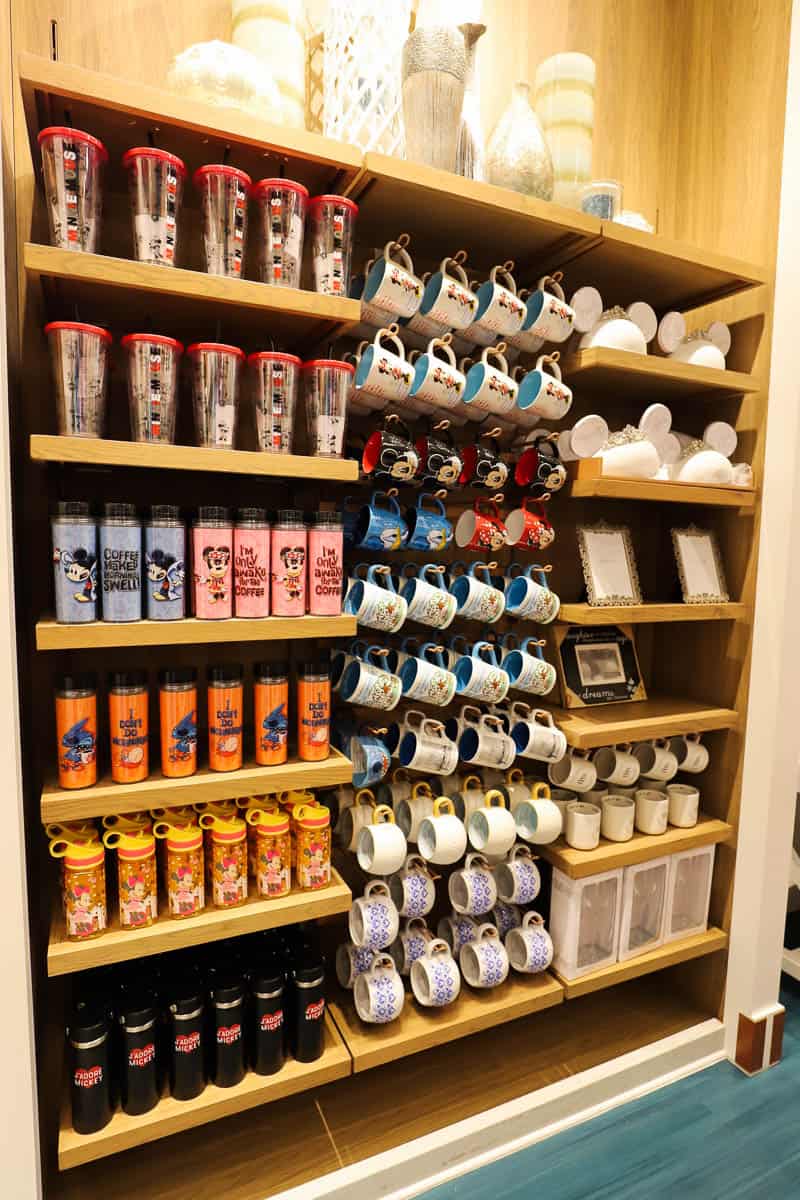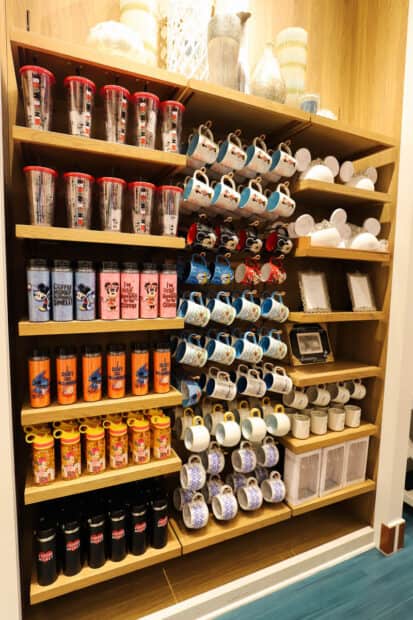 The shop had a few Disney-branded candies, popcorn, and cotton candy packages.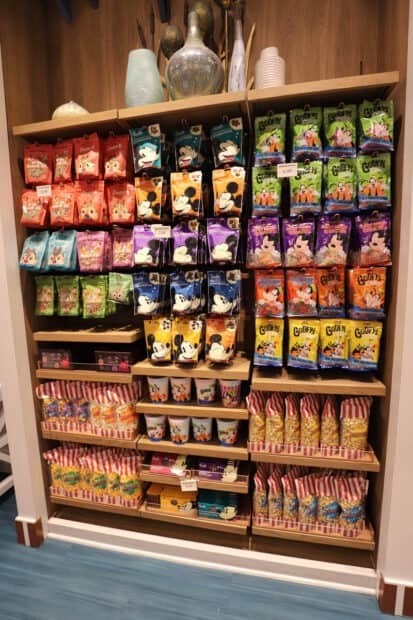 Sundries included a few items for infants, children's over-the-counter medicines, diapers, and pull-ups.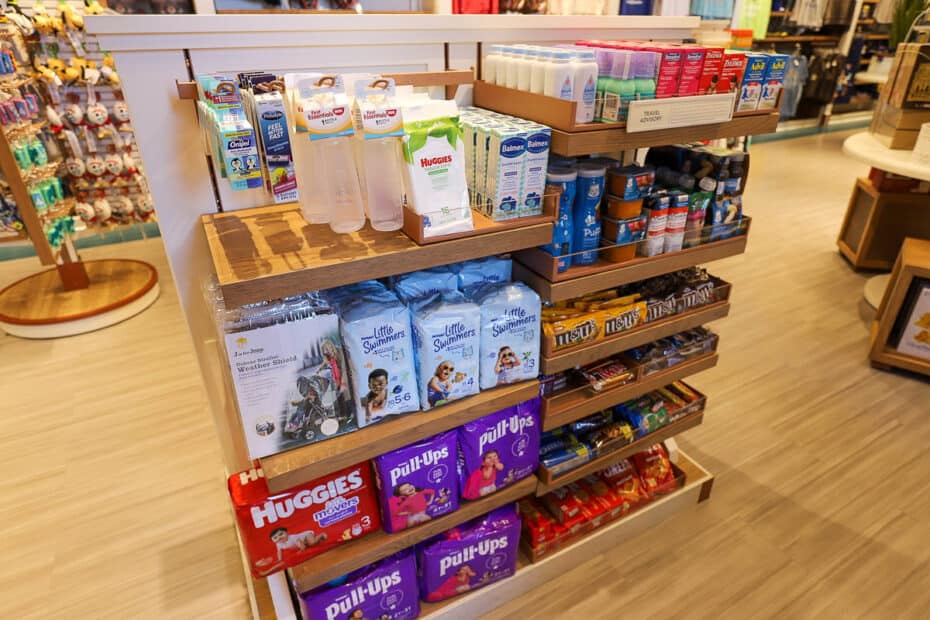 For adults, we have Tylenol and the likes, eye drops, floss, shaving supplies, and personal items. There were even Zip-lock bags, which is not an item I'm used to seeing in gift shops.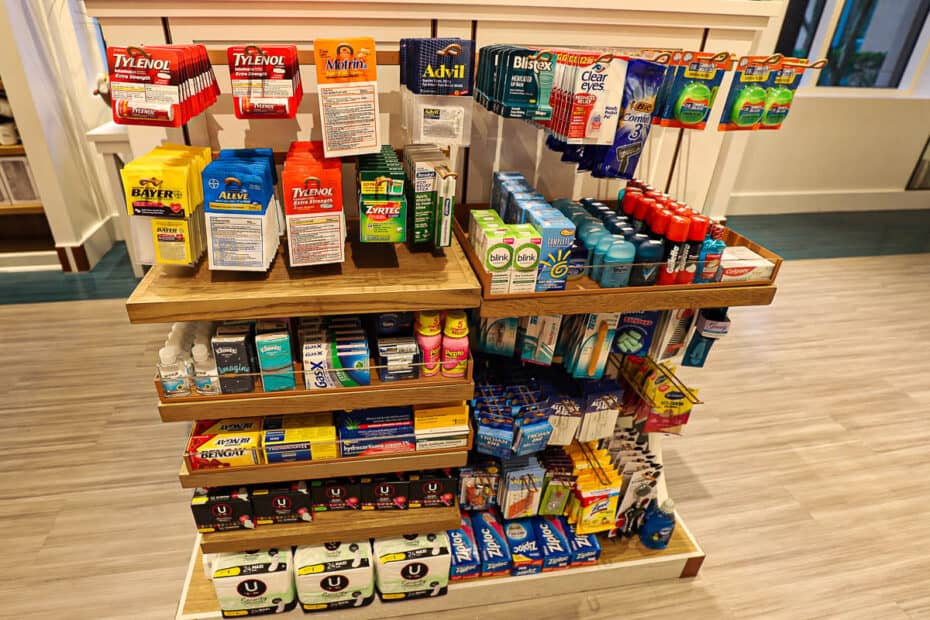 There were a few other odds and ends around the store.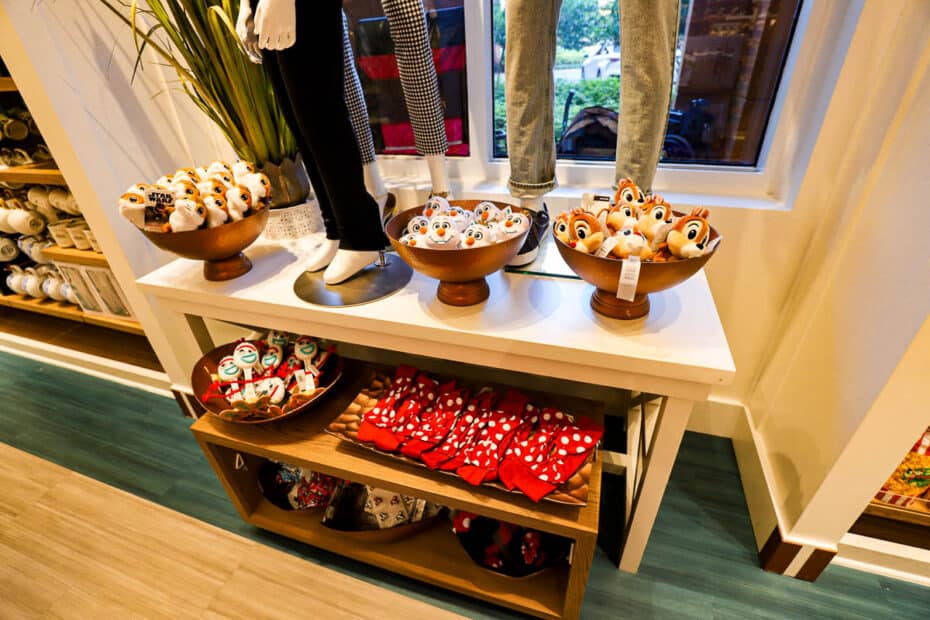 These Disney shortbread cookies are delicious.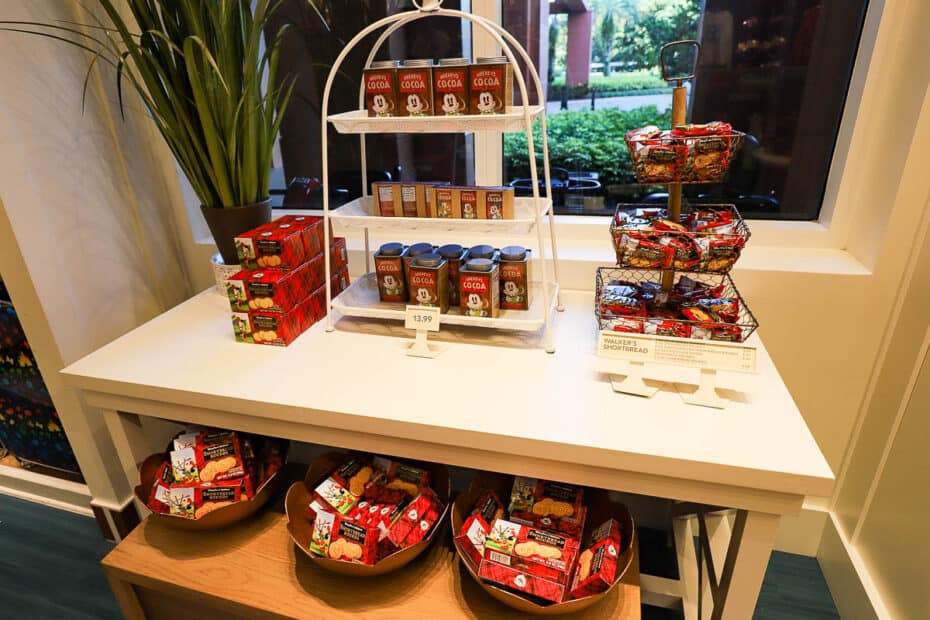 And there were a few sets of luggage.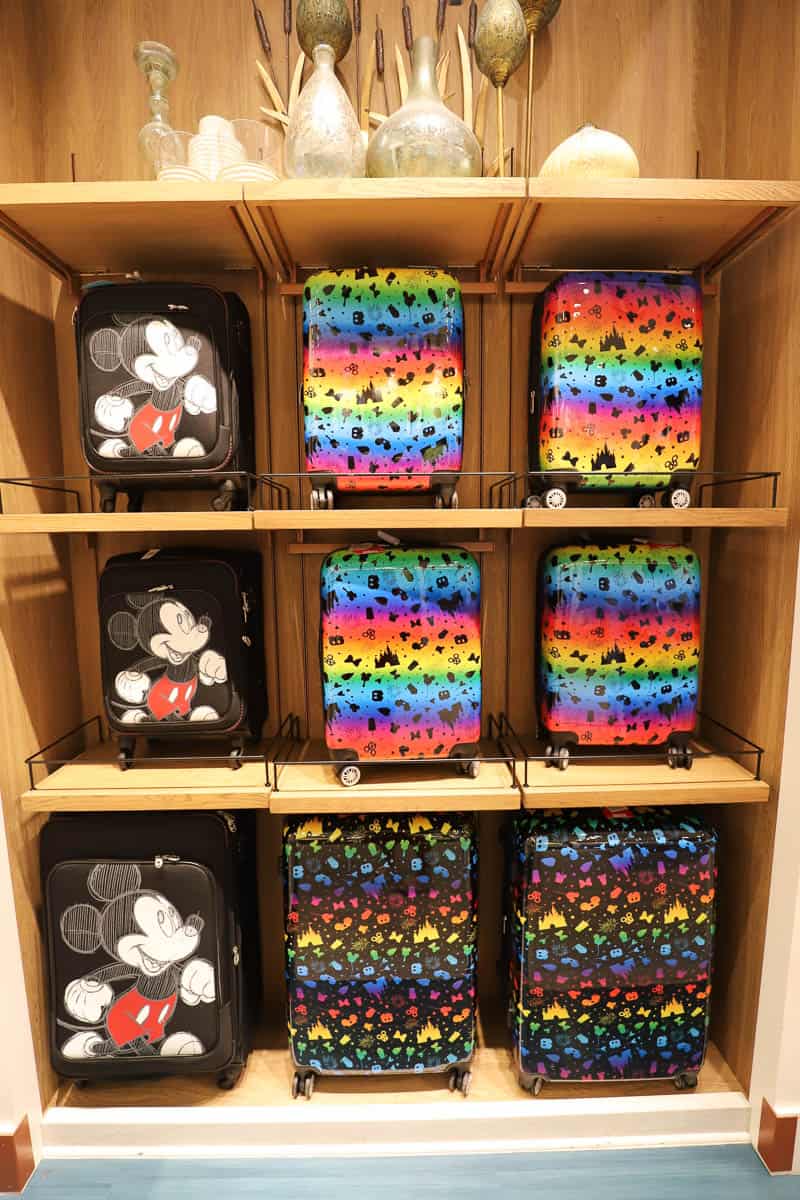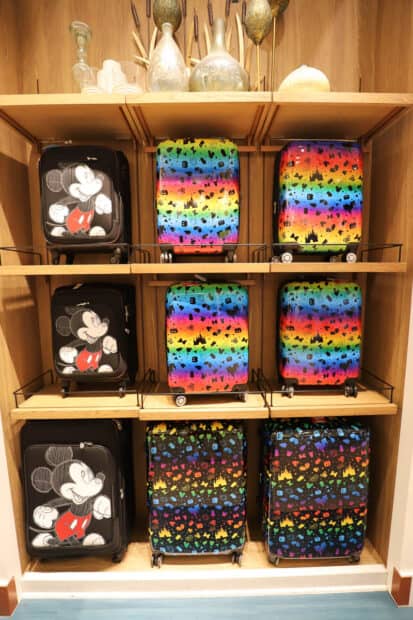 Now, as for what I didn't see at the Swan's gift shop. Those items include swimwear, sunglasses, and the usual food items.
However, all the usual food items are located next door in Java, the resort's coffee bar and quick service. So there wasn't a need to have them in both locations.
Related: Java, Quick Service at the Swan
Additionally, there was a decent selection of swimwear next door at the Dolphin. So you can always walk over to their gift shop if you forgot to bring something.
And if not, the following gift shops in the nearby area usually offer swimwear:
For more information, we have a complete guide with all of our articles listed for this resort.
In the comments: Do you like to browse the gift shops at Disney World? Did you find the merchandise selections at the Swan gift shop acceptable?