Where to Meet Aurora (Sleeping Beauty) at Disney World
Aurora from Sleeping Beauty is a wonderful character to meet on your Disney World vacation. Traditionally, Aurora meets in the France Pavilion at Epcot.
This article will look at where to meet Aurora at Disney World. We'll discuss her meet-and-greet at Epcot, photos, tips, and preview her autograph.
Additionally, we'll look at where you might run into the princess for character dining. And case you were wondering, Princess Aurora wears a pink dress (not blue) for character meets.
This article was updated on February 4, 2023.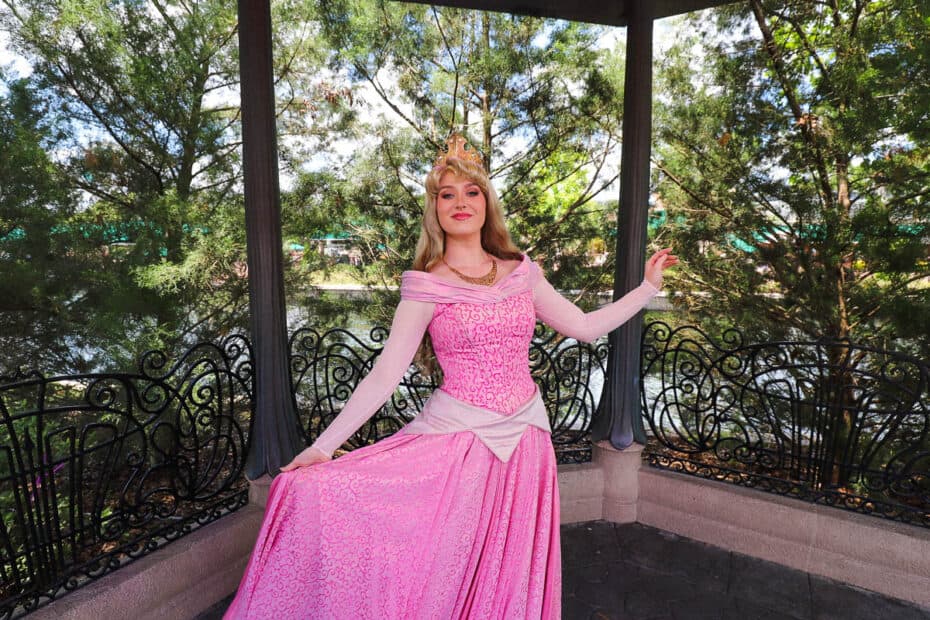 Aurora is one of the friendliest princesses. She has a gentle spirit.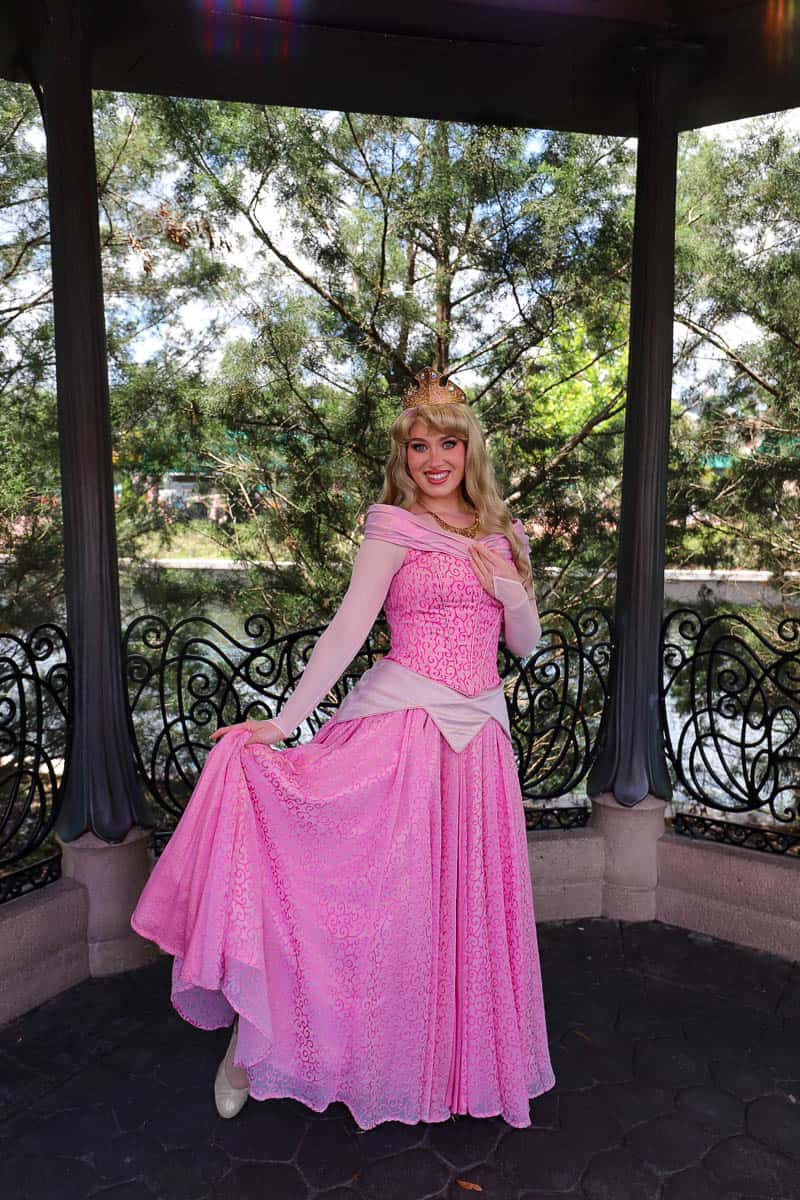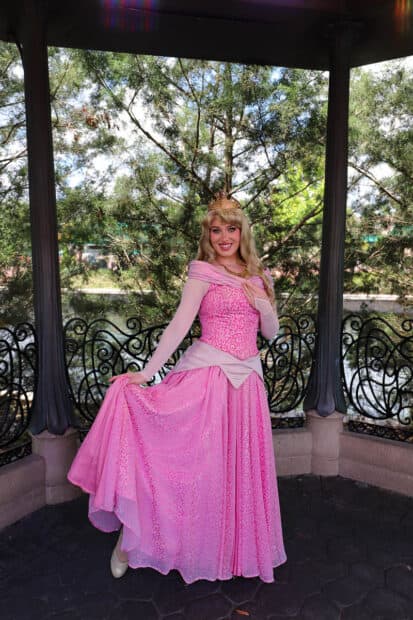 Aurora usually meets at the gazebo in the France Pavilion at Epcot when she is available. As you head toward Remy's Ratatouille Adventure, the gazebo is on the far right of the pavilion.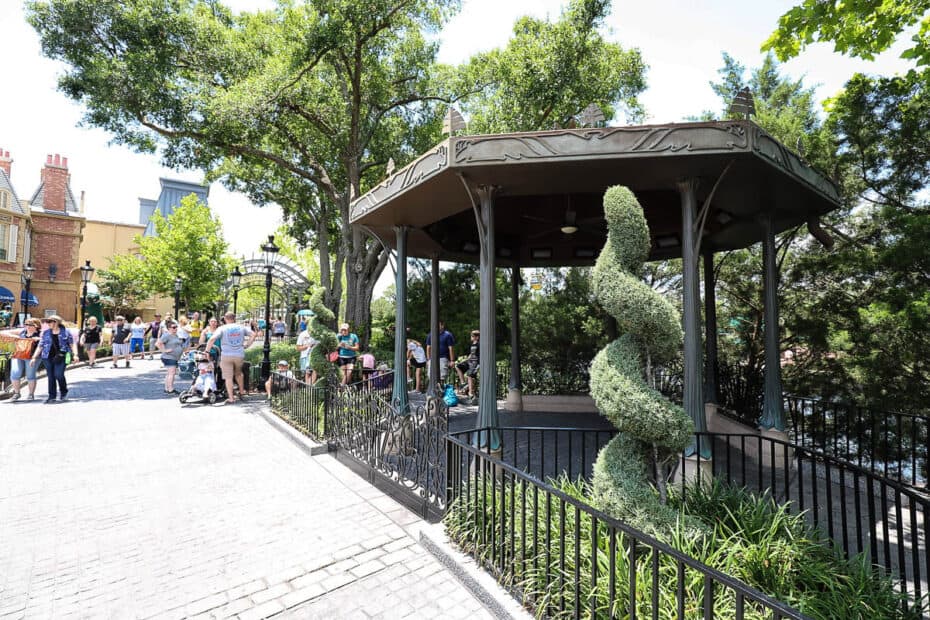 Additionally, Belle from Beauty and the Beast meets in the France Pavilion. However, you'll find Belle (in her blue dress) a bit further down toward the World Showcase Lagoon.
Related: Meet Belle at Epcot
As of this last update, we've noticed that Aurora hasn't been listed on the schedule every day. So you'll want to check the My Disney Experience app for availability and her exact times on the day of your visit.
On my last visit, we arrived at 1:33 p.m. for her scheduled meet-and-greet that started at 1:50 p.m. You can see in the picture below that there were several groups already lined up.
Aurora arrived at 1:52 p.m., and we met her at 1:58 p.m. So we waited 25 minutes to meet her, which was considerable.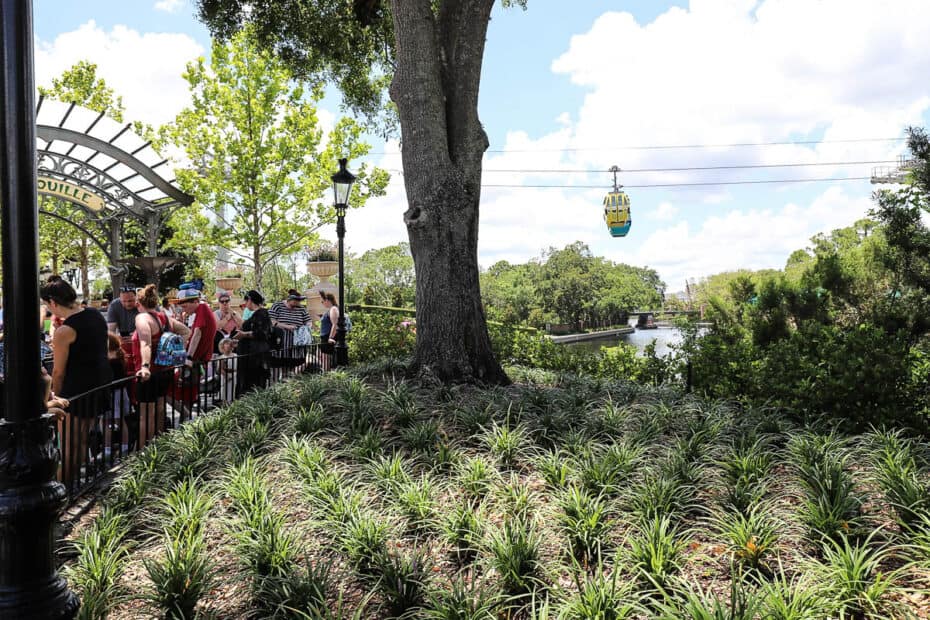 Aurora posed for several photos and then took a moment to sign my autograph book. After that, we talked about all of her forest friends.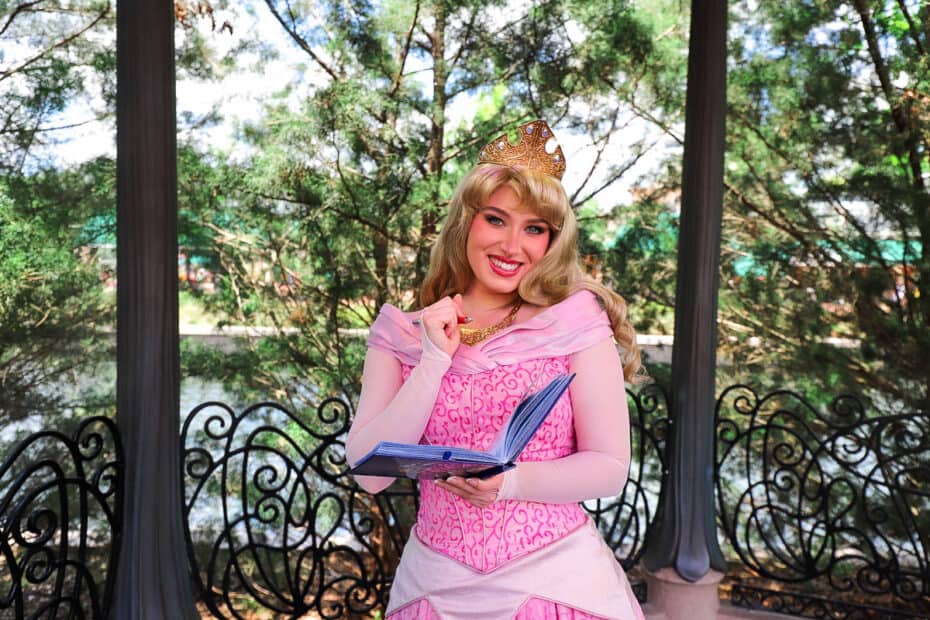 She also mentioned Prince Phillip and how he had slain the dragon, Maleficent. Of course, it's always nice not to have to worry about pricking your finger on a spindle.
Here is a look at her autograph.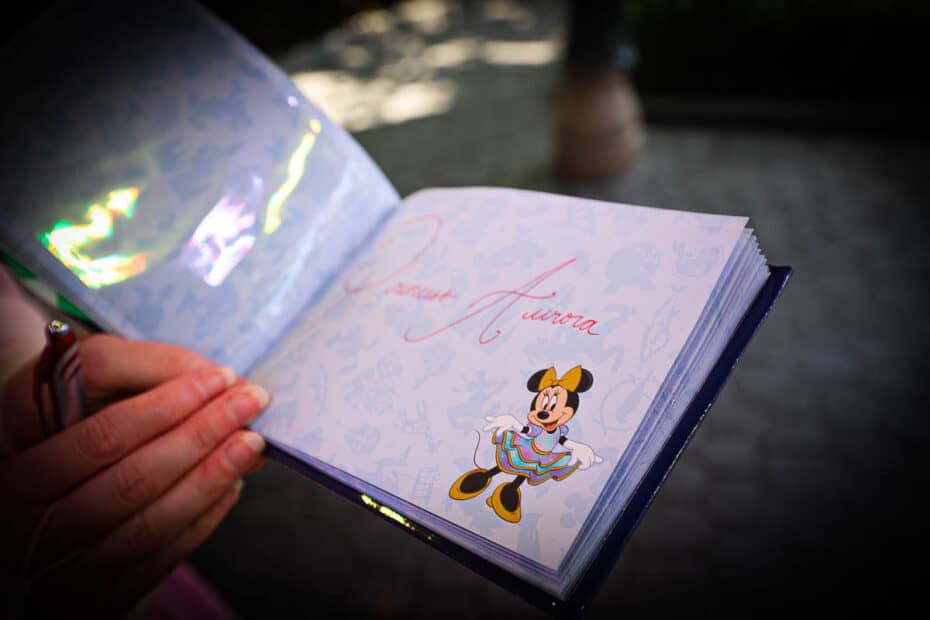 In addition to this location in the France Pavilion, you can find Aurora at Akershus Royal Banquet Hall. This is a character dining experience located in the Norway Pavilion at Epcot.
Related: Akershus Royal Banquet Hall Breakfast Review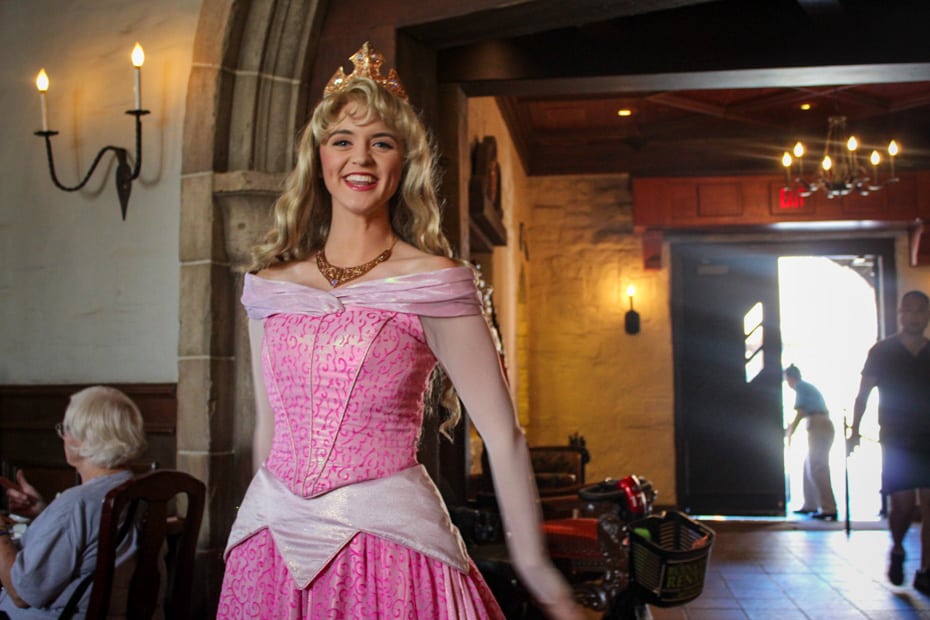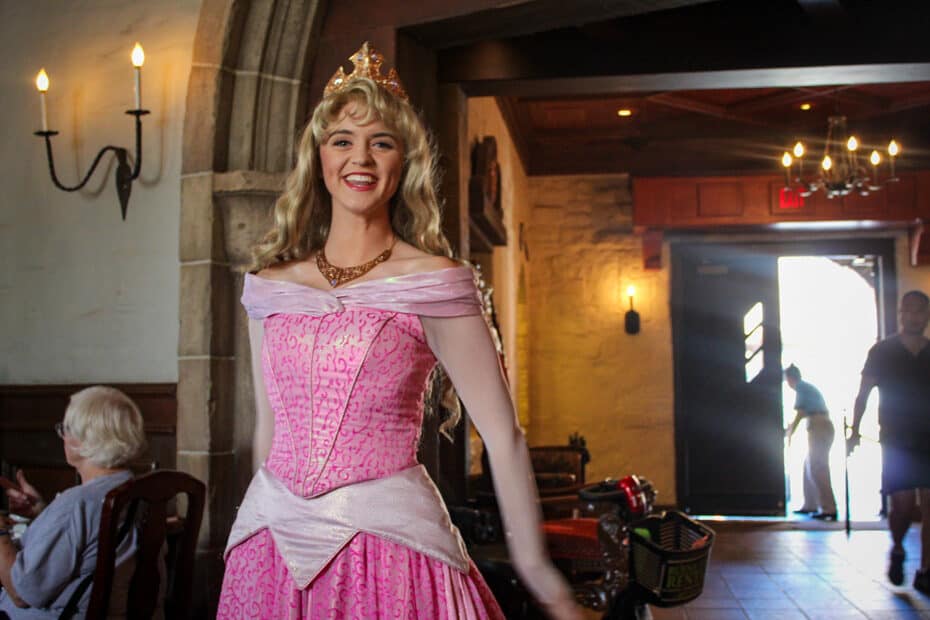 While Aurora is not part of the Festival of Fantasy Parade at Magic Kingdom, you can see Prince Phillip battle Maleficent in the daily parade.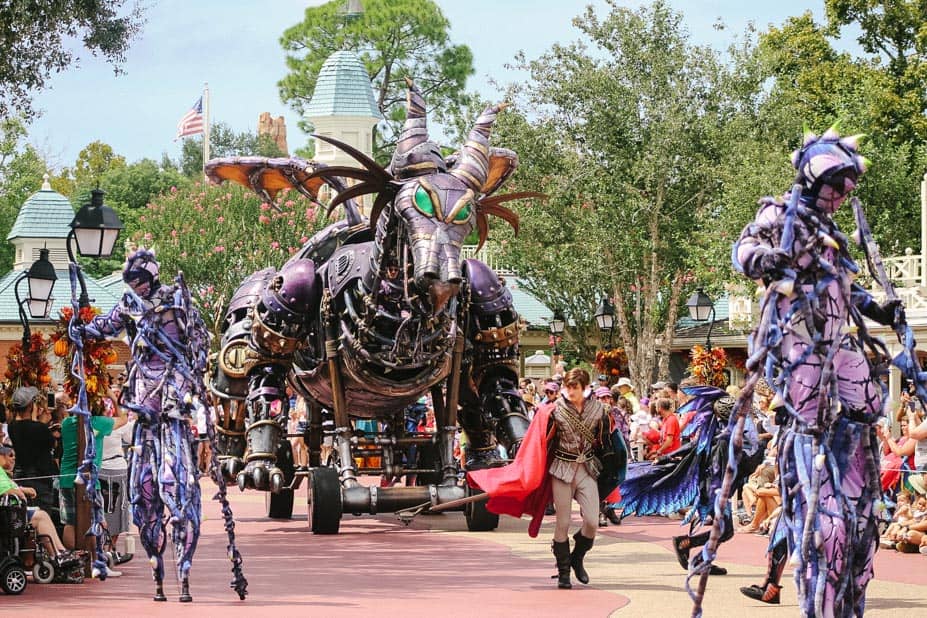 Aurora was formerly part of the "A Royal Princess Processional" at Magic Kingdom. However, that cavalcade has concluded.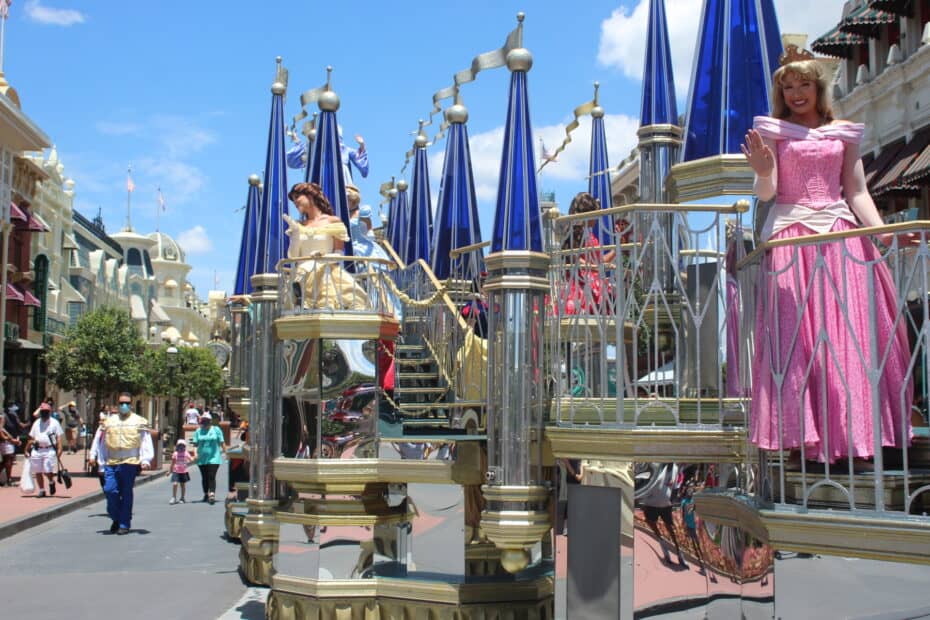 For more character meets at Epcot, you might want to try these articles:
Or you can preview our entire list of Disney World characters that meet in all four parks. Additionally, you might like to learn more about dining with characters. Finally, we have a full review that provides a basic overview of every character meal at Disney World.
In the Comments
Have you had a chance to meet Aurora? Is Sleeping Beauty a favorite for you or anyone in your family?
Planning a Walt Disney World or other Disney Destination vacation?
Our friends and travel partner, Firefly Travels, excels at doing Disney differently. You can fill out a plan your trip form on their website, and someone will reach out shortly to discuss the specifics.