Meet Princess Jasmine (from Aladdin) at Disney World
Princess Jasmine from Aladdin is a popular character meet at Walt Disney World. In this article, we'll go over the places to meet Jasmine on your vacation. Additionally, we'll take a look at a few of her former meets and where you can find her for dining.
At this time, Jasmine is meeting guests at Epcot's Morocco Pavilion. Right outside the Pavilion, there is a stage where she meets and greets guests from a distance.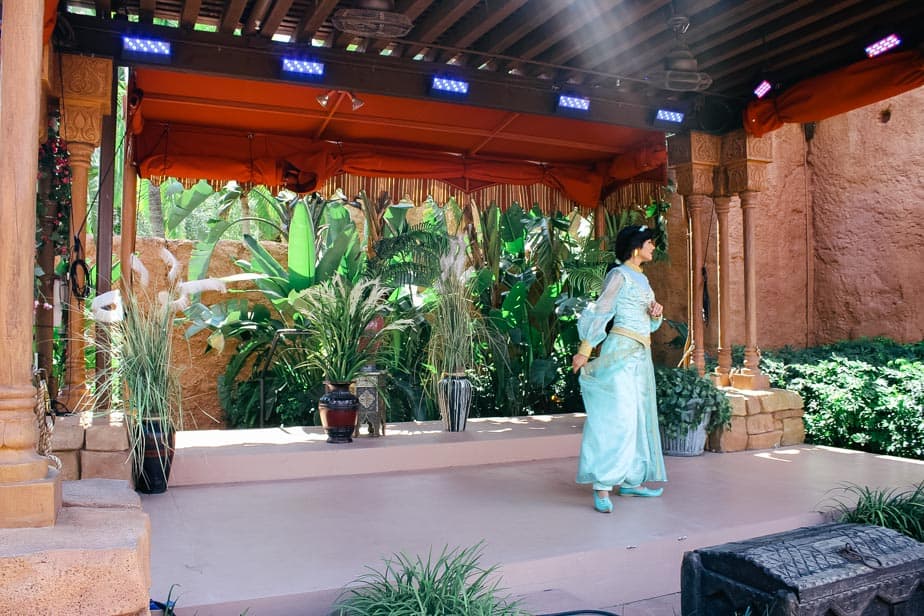 This meet is very close in location to Belle's character meet, which also sits along the promenade. Jasmine typically meets with guests from 11:00 a.m. until 6:00 p.m. Most of the characters in the World Showcase are not available after dark.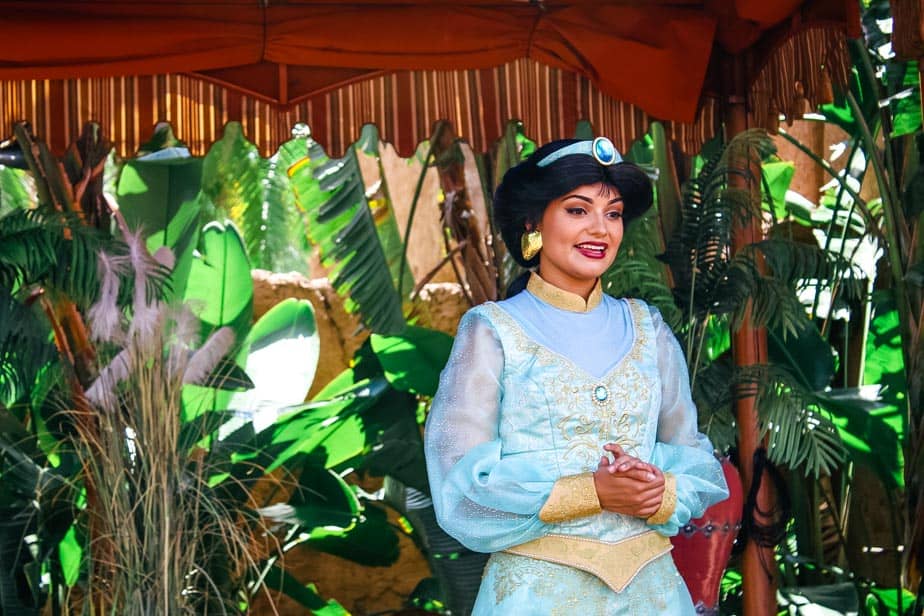 On my last visit, I barely caught Jasmine before she was leaving to take a break. Due to the heat, the characters come out for about 15 to 20 minutes at a time. Then they will break for a similar amount of time before returning.
Since Jasmine is out so often, you should be able to run into her if you spend a little time touring the area. I recommend locating where her meet is first, and if she's not available, check back after you finish touring the pavilion.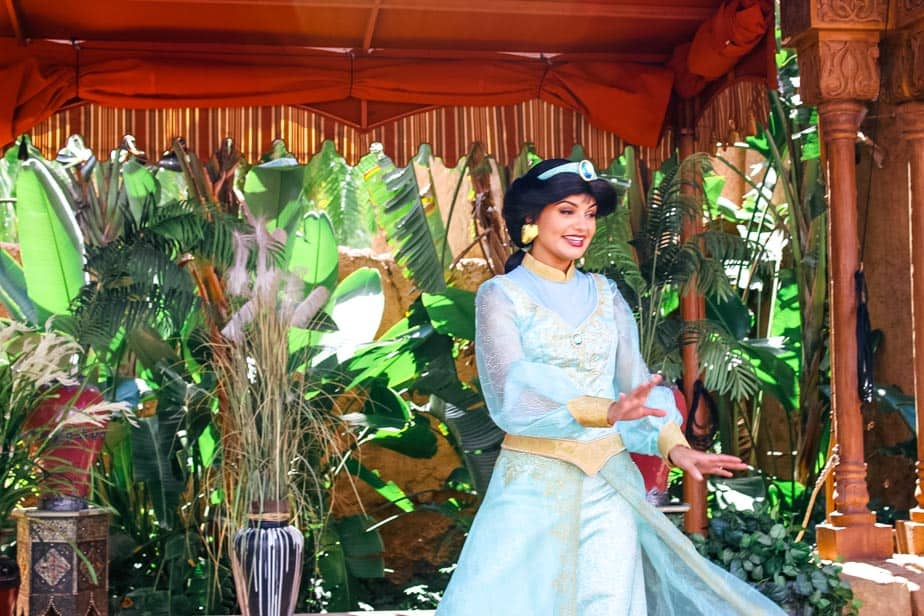 You might ask her about Aladdin, Abu, or her tiger Rajah. She is very friendly and will pose for pictures with you from a distance. Unfortunately, character autographs are not available at this time.
Additionally, you might run into Jasmine at Magic Kingdom during your vacation. She is on the princess float that comes through several times during the day. The times for the Magic Kingdom cavalcades are listed in the My Disney Experience app underneath the entertainment section.
Jasmine formerly met inside the Morocco Pavilion in a dedicated character meet. At Magic Kingdom, you used to could find her with Aladdin at Agrabah Bazaar in Adventureland. I'll update this information if and when the character meet returns.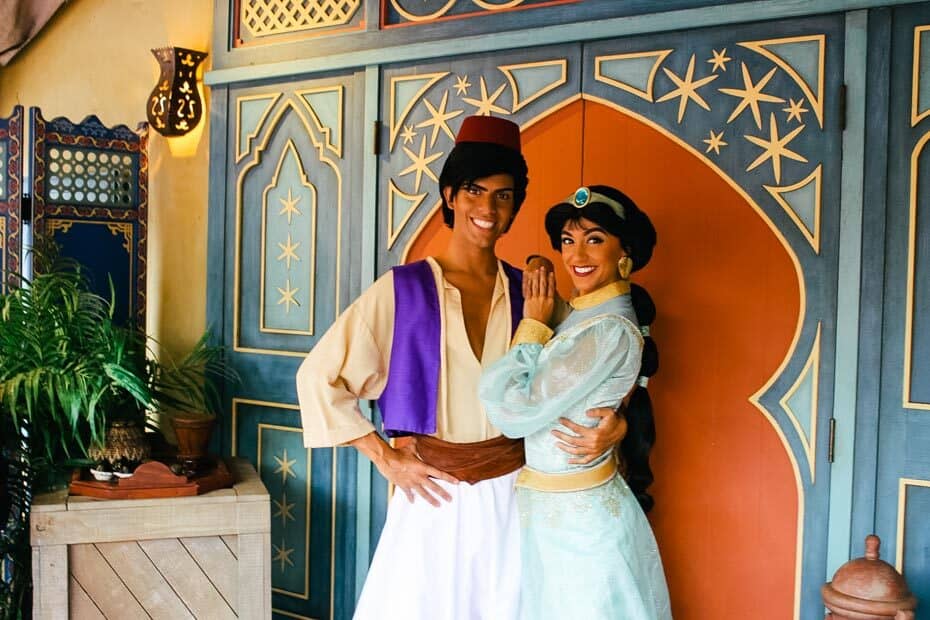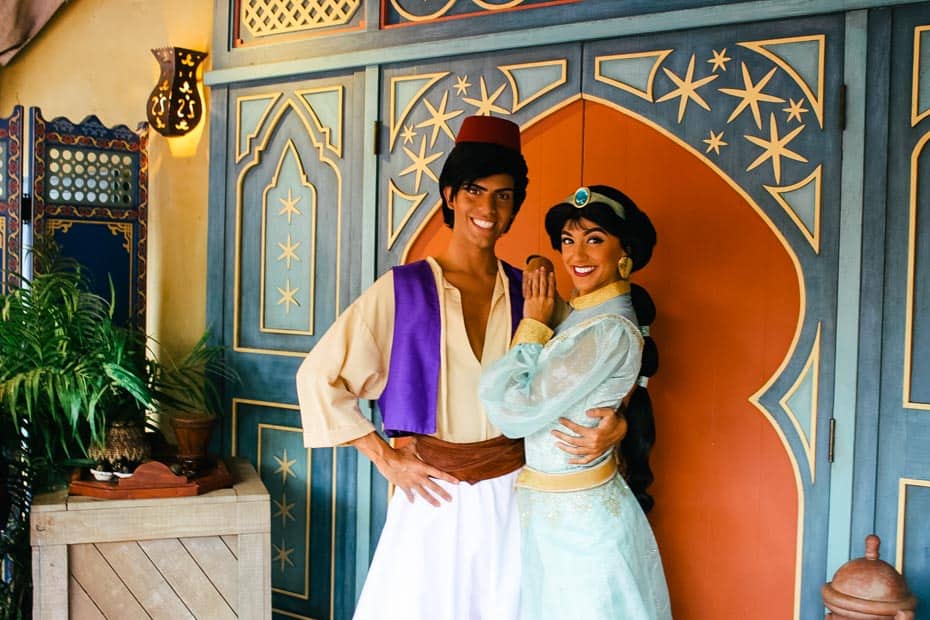 Lastly, Jasmine was one of the princesses on rotation at Cinderella's Royal Table at Magic Kingdom. That dining experience is available. However, there are no characters at this time. You can read all the updates for character dining here to learn more.
Hopefully, these details will be able to help you locate Princess Jasmine on your next vacation! If you enjoy meeting characters you might want to check out these other meets in the parks:
Are you a fan of Princess Jasmine? Are you hoping to meet her on your vacation? Leave a comment below and let us know!