Meet Alice at Epcot's United Kingdom Pavilion
In this article, we walk through Alice's (Alice in Wonderland) character meet-and-greet in the United Kingdom Pavilion at Epcot. We'll discuss what time she meets, preview a few photos of her meet, and look at her character autograph.
Are you hoping to meet Alice on your next visit to Epcot? If so, then a very merry unbirthday to you!
Alice meets daily outside her cottage at the United Kingdom Pavilion in Epcot. But, unfortunately, it's not her real cottage. Instead, it's just the end of a row of shops in the pavilion.
However, the area makes for the cutest photo opportunity to meet Alice. Don't you agree?
This article was updated on February 4, 2023.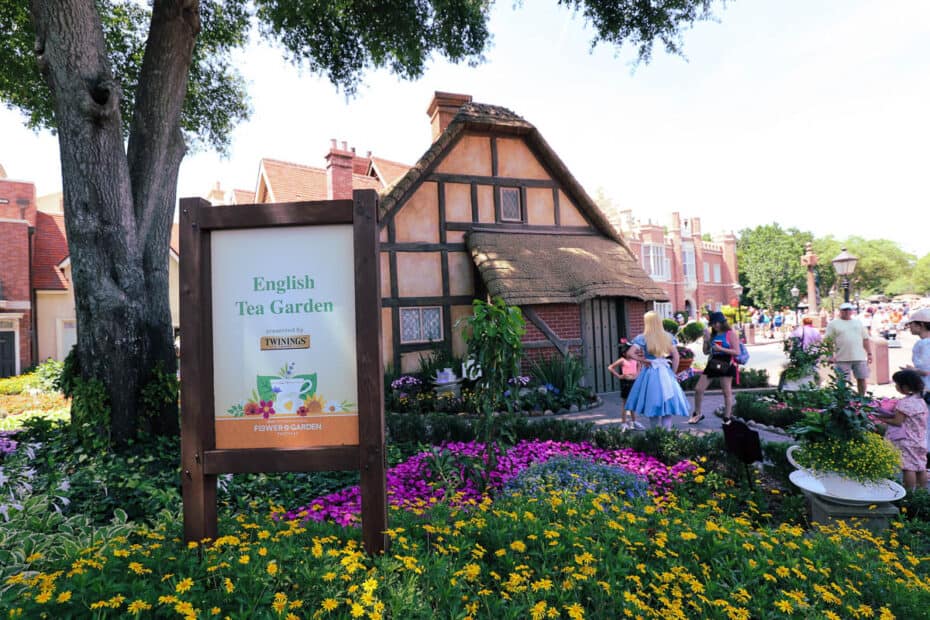 Alice meets several times throughout the day. Her schedule runs something along the lines of the following times:
9:00 a.m.
10:15 a.m.
11:25 a.m.
1:20 p.m.
2:30 p.m.
Of course, these times are listed as an example. If you've read any of our other character articles, you know that we recommend checking the My Disney Experience app for the exact times on the day of your visit.
You can also check the schedule here on Disney's site. Times can vary for characters depending on the weather and other factors.
Most importantly, it's essential to get in line ahead of the scheduled time for this meet-and-greet. Alice is an exceptionally popular character. Therefore, it is common for her queue to get cut off early.
For example, I left the Mary Poppins character meet-and-greet on this visit and went straight to get in line for Alice. I joined the queue for Alice at 2:45 p.m.
Related: Meet Mary Poppins at Epcot
When I got in line, it was five minutes before her next scheduled appearance. In the picture below, you can see how many guests were already waiting.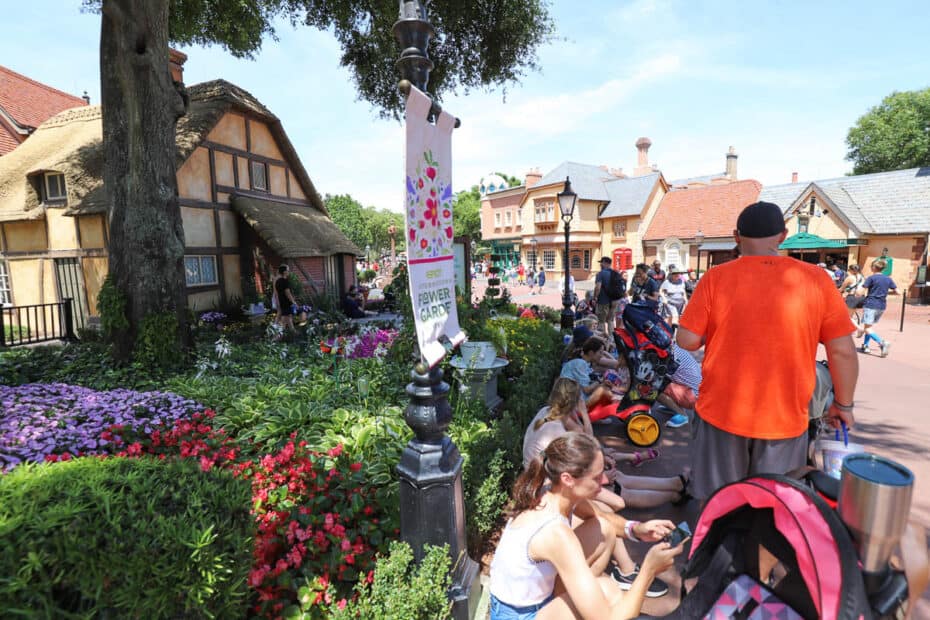 After Alice came out, it wasn't long before a cast member went to stand at the back of the line. When a cast member is at the back of the line, they are usually there to prevent other guests from joining.
Alice came out promptly at 2:50 p.m. It was 3:05 p.m. when I met her. So I invested a total of 20 minutes for this character meet.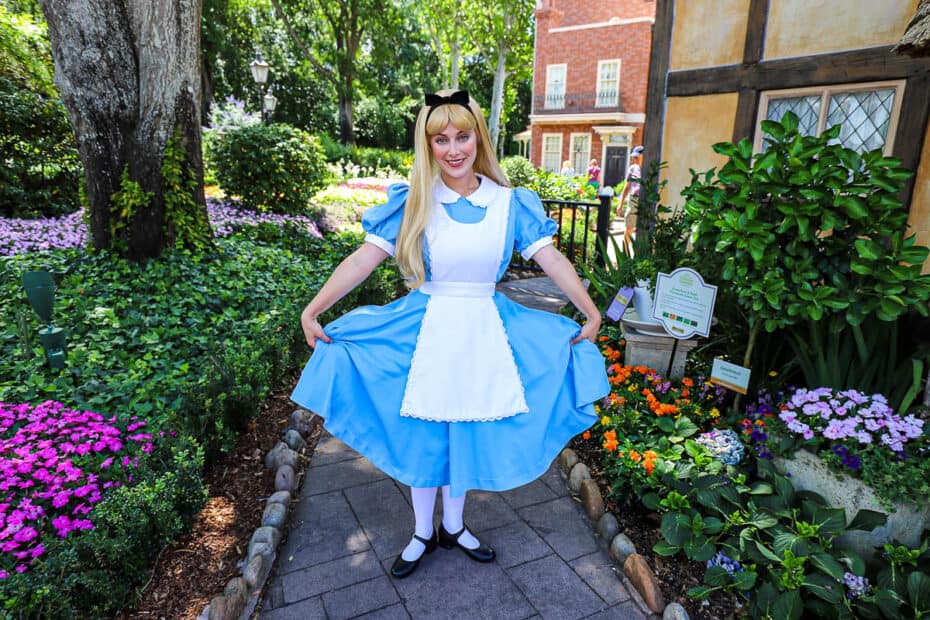 Alice signs autographs. So if you have an autograph book, have it out and ready.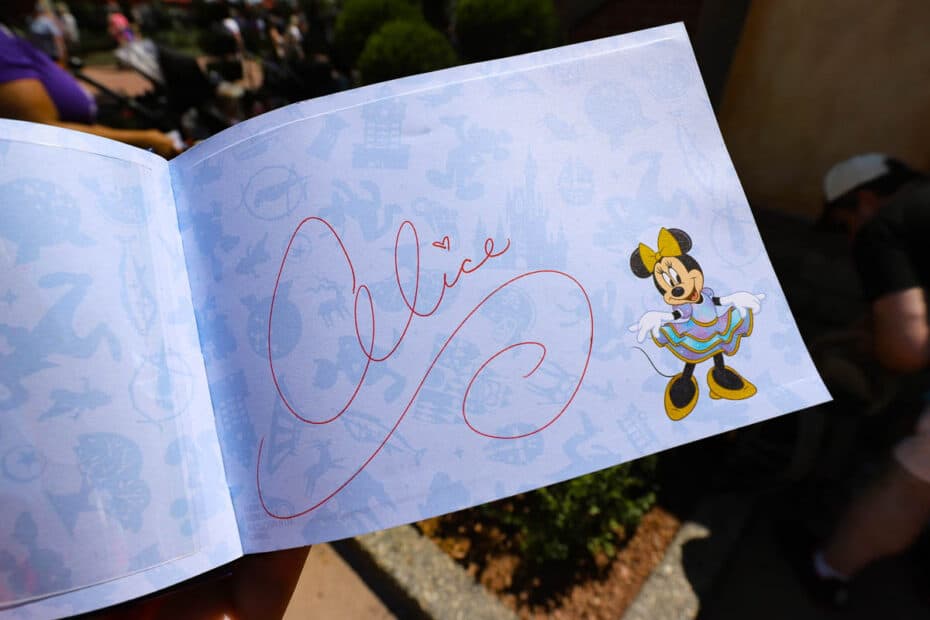 Alice loves to talk about flowers, Dinah, the Cheshire Cat, and the Mad Hatter, among other things. She is also very curious.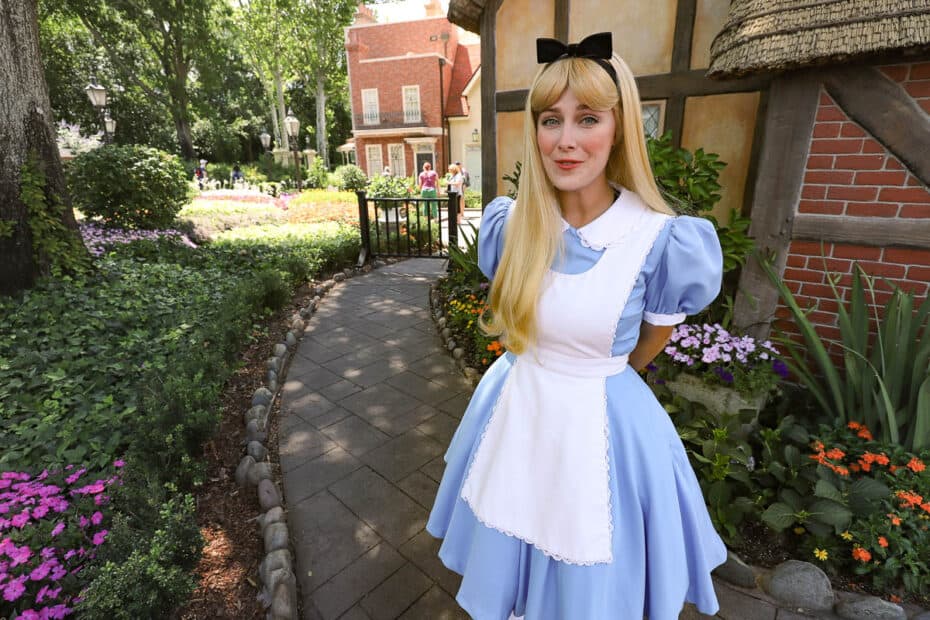 Unfortunately, a PhotoPass photographer wasn't present on the day of my visit. However, the cast member attending the meet said a photographer was often available. That cast member was helping other guests by taking photos for them with their personal devices.
Overall, Alice is a classic meet who holds long lines. So make sure you get there early!
For more character meets at Epcot, you might enjoy the following:
You may also enjoy browsing our entire list of Disney World Characters. Or you might want to try our guide to the best character dining at Walt Disney World.
In the Comments
Do you plan to meet Alice on your next visit to Epcot? What will you talk about?