Meet Stitch at Disney World
Stitch is a popular character that guests can meet at Walt Disney World. This fun-loving character from Lilo and Stitch has a dedicated character meet-and-greet location at Magic Kingdom. He also participates in character dining and has a special location at Mickey's Halloween Party.
Below, we'll look at where you can find Stitch during your Walt Disney World vacation. Formerly, he met guests from a distance on the Rocket Tower Plaza Stage in Tomorrowland at Magic Kingdom.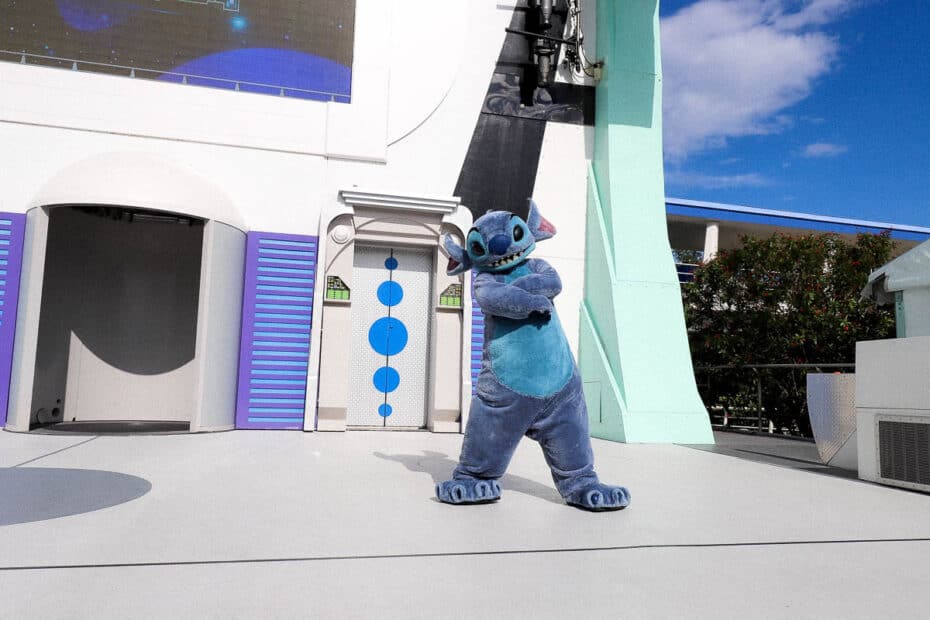 Stitch shared this location with Buzz Lightyear. However, Buzz Lightyear returned to his original location next to Space Ranger Spin.
Since then, Stitch has also left the stage and is now considered a roaming character in Tomorrowland. He still meets guests on and off throughout the day, and his times are listed in the My Disney Experience app.
However, you'll have to look for him to find him! But we have found that he's pretty easy to spot!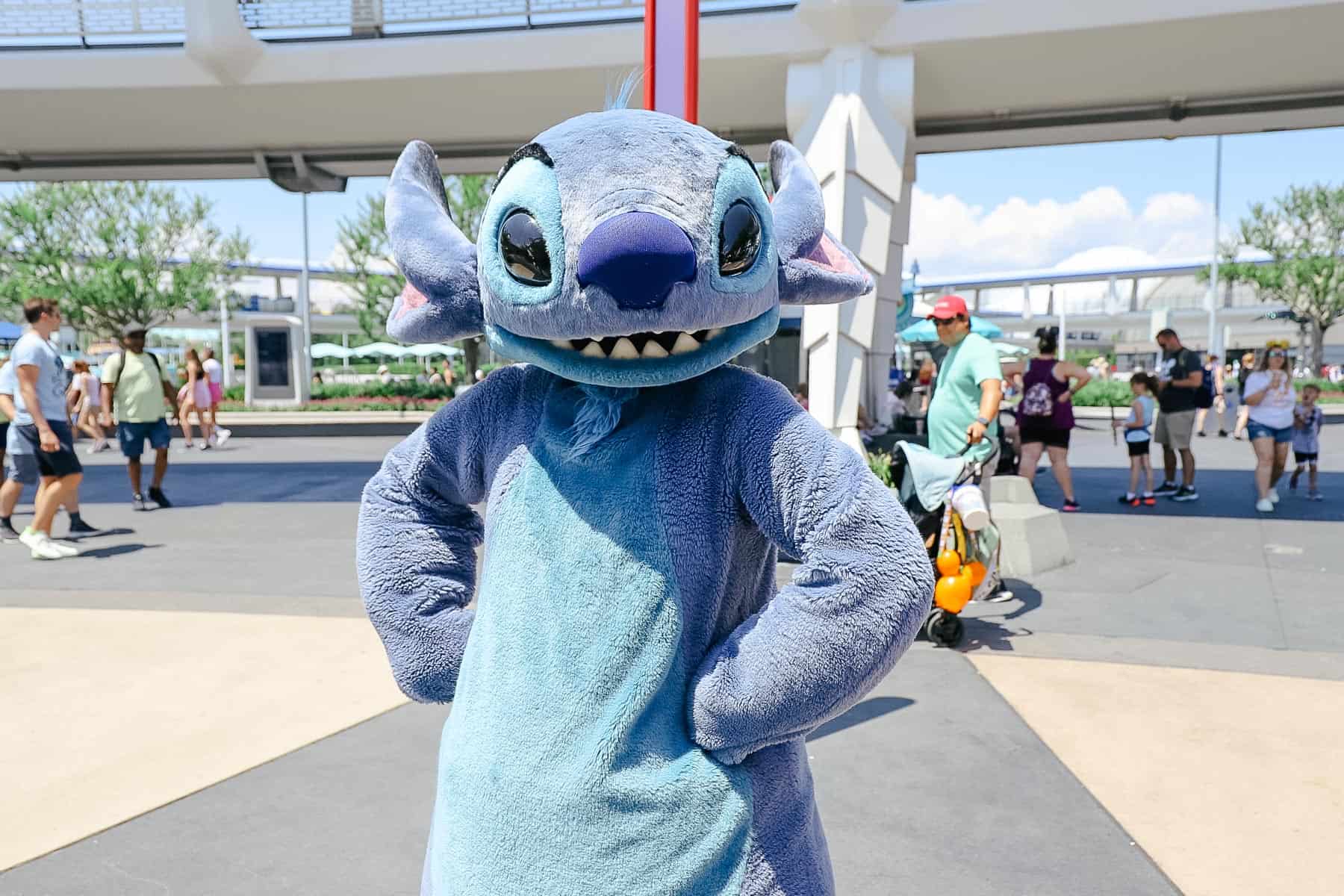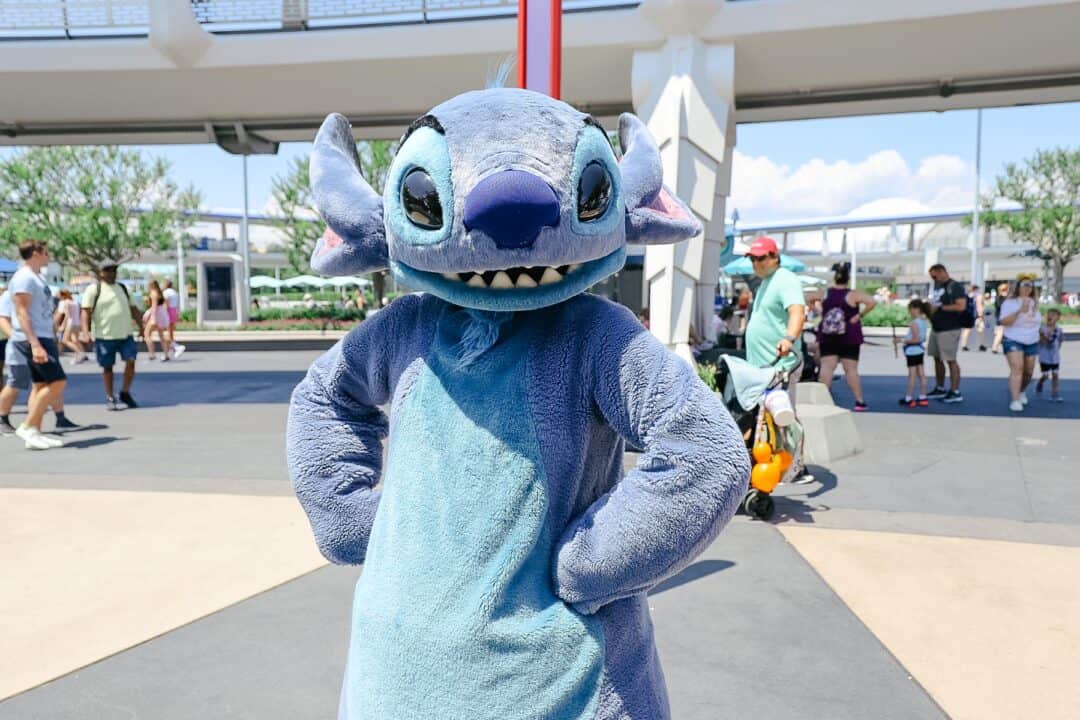 He still hangs out near the stage, and we have found him roaming the area near the Peoplemover and Astro Orbiter.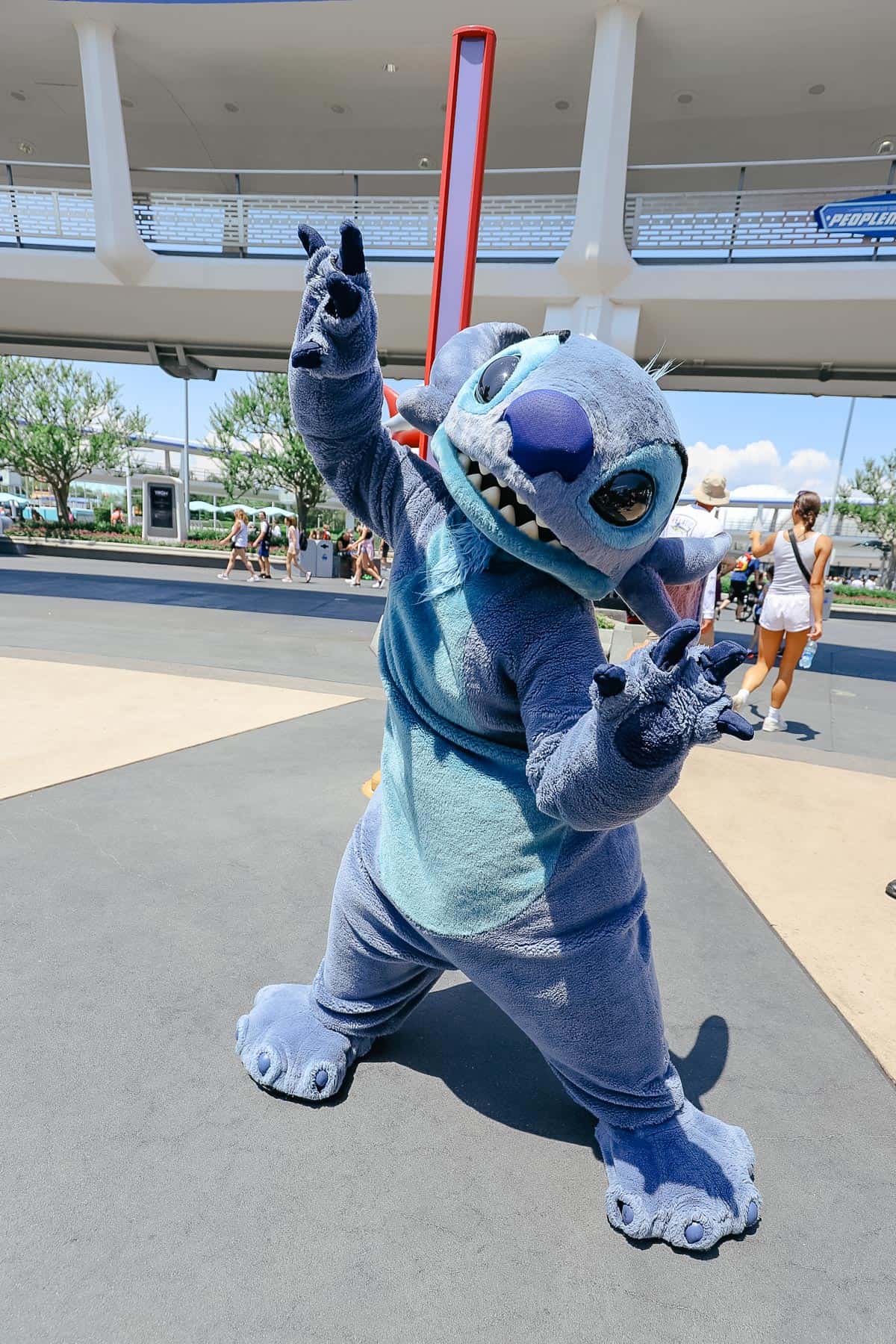 Unfortunately, Stitch does not sign autographs at this location. However, if you ask nicely, he might stop and pose for a photo.
Remember, he has to take breaks often, especially during extreme heat. So if you run into him when he's on the way to take a break, he might be unable to stop. And he would never want to disappoint anyone, so don't take it personally.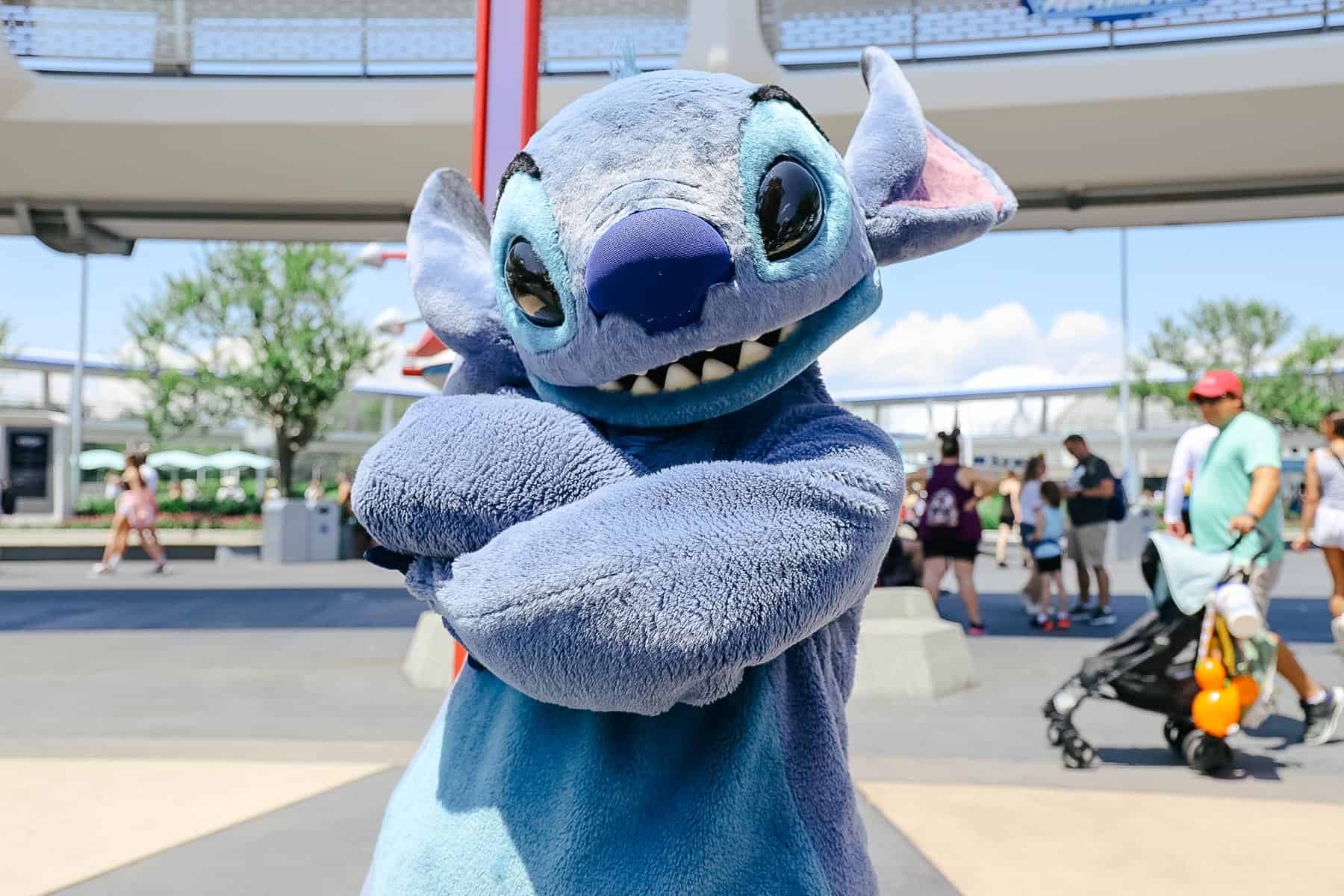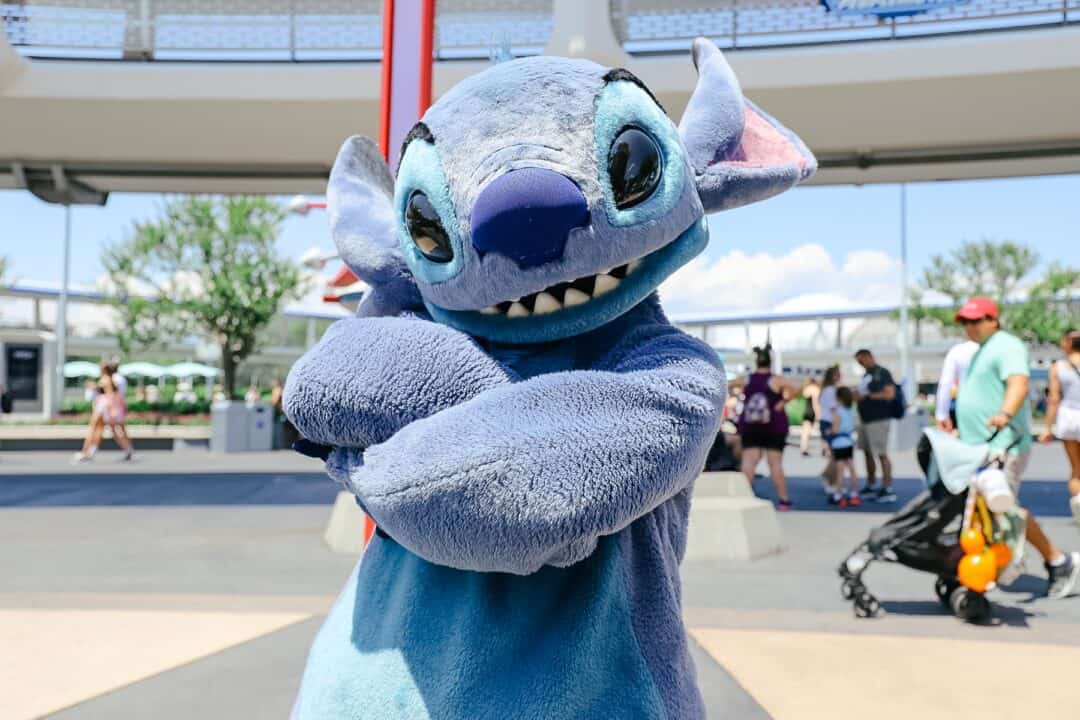 Locations Where Stitch Formerly Met
A few years ago, Stitch met indoors at Magic Kingdom. Disney installed a traditional meet-and-greet for Stitch when his attraction, Stitch's Great Escape, permanently closed. That location remains closed.
Before that, Stitch met daily at the flagpole at Magic Kingdom. That location was long-standing. You might remember he rotated that character meet with Marie from The Aristocats.
Stitch also formerly had a character meet and greet at Disney's Typhoon Lagoon water park. Unfortunately, he has not returned to this location.
Other Places to Find Stitch
Stitch is one of the characters at the Best Friends Breakfast at 'Ohana. We recently returned to this restaurant for an updated review. He meets here with Hawaiian Mickey, Pluto, and Lilo.
Related: 'Ohana Best Friends Breakfast Review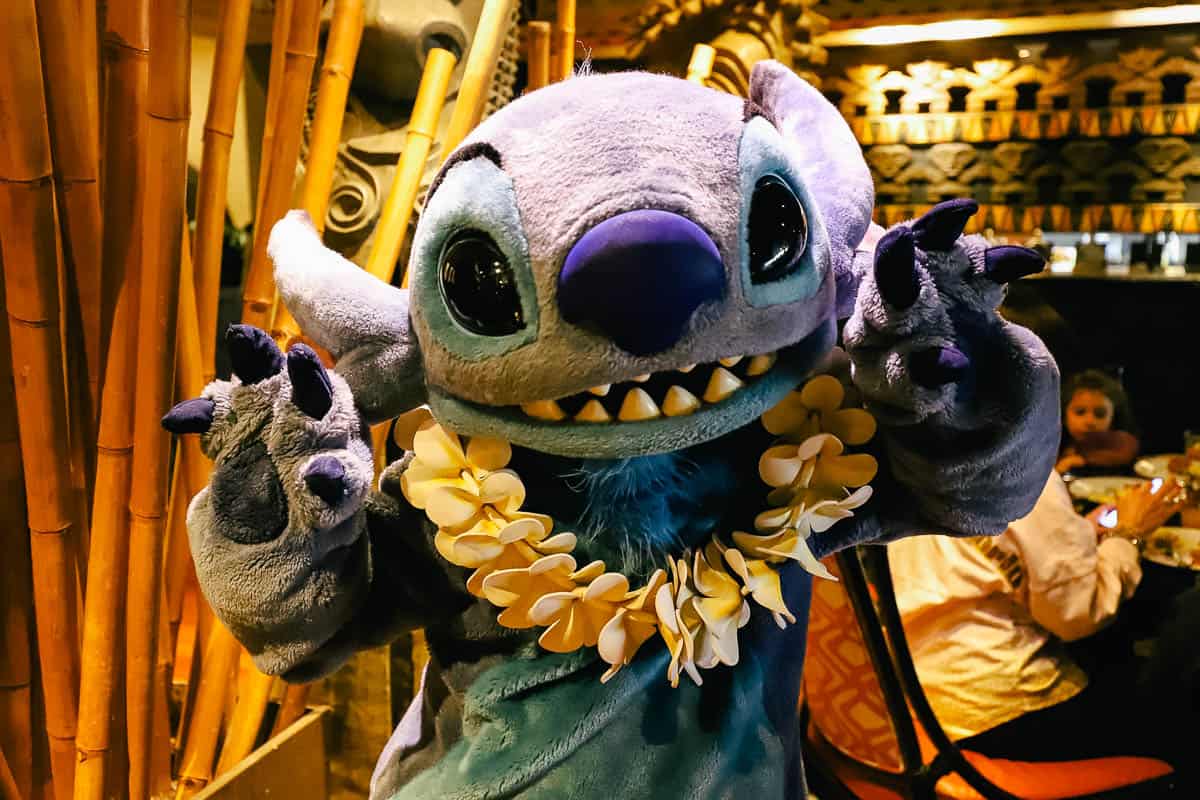 Additionally, Stitch meets as Rock n' Roll Stitch at Mickey's Not So Scary Halloween Party. He meets in Tomorrowland next to the Carousel of Progress.
Related: Character Meets at Mickey's Not-So-Scary Halloween Party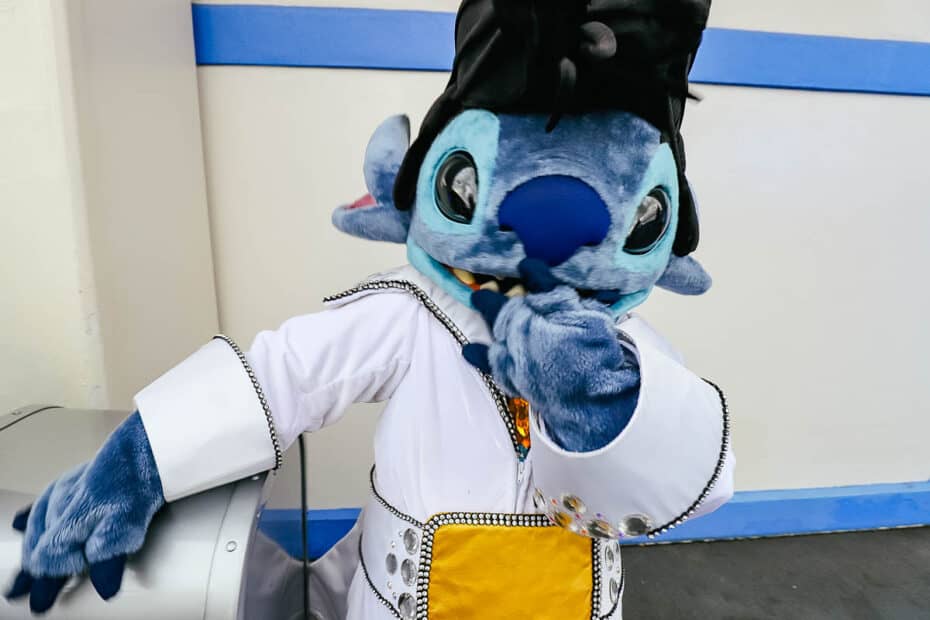 We have an entire list of Disney World Characters that includes every meet-and-greet in the four parks. Or you might enjoy these guides:
Here are other individual characters meets you might enjoy:
In the Comments
Do you hope to meet Stitch on your next visit to Walt Disney World? Is he one of your favorites?
Planning a Walt Disney World or other Disney Destination vacation?
Our friends and travel partner, Firefly Travels, excels at doing Disney differently. You can fill out a plan your trip form on their website, and someone will reach out shortly to discuss the specifics.