Meet Stitch at Disney World
Stitch is one of the characters almost everyone wants to meet on their Disney World vacation. First, he's adorable. Secondly, Stitch has an extra layer of sweetness because he's Lilo's pet.
Seriously. Who could resist this little space creature who resembles a puppy dog?
Therefore, you'll likely want to meet Stitch on your next visit to Walt Disney World. So for this article, I'll go over where and how to do just that.
At this time, Stitch is maintaining his post on the Rocket Tower Plaza Stage in Tomorrowland. He shares this character sighting location with Buzz Lightyear.
Related: Meet Buzz Lightyear at Disney World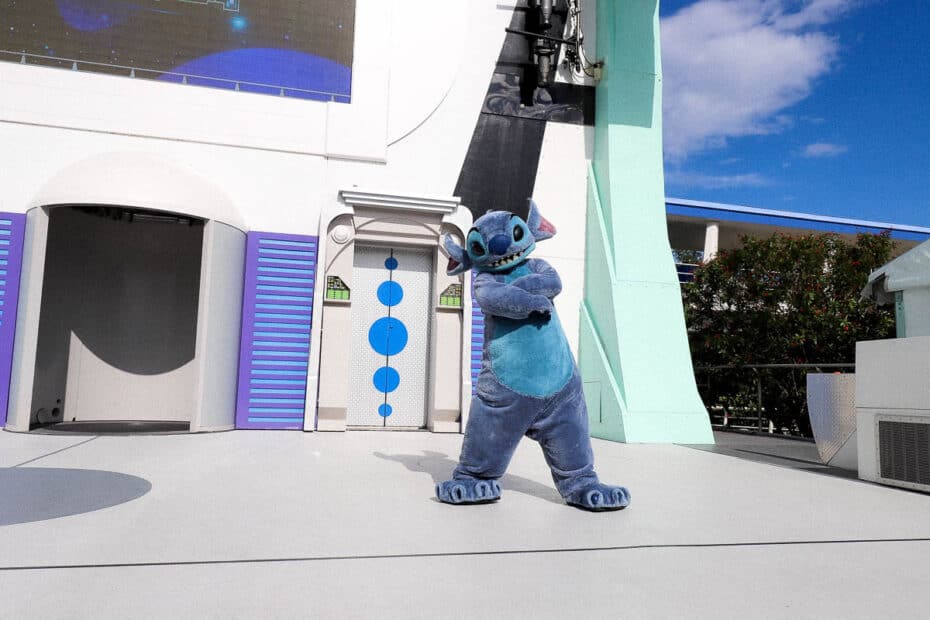 Stitch meets on and off throughout the day on this stage. His times are listed in the My Disney Experience app.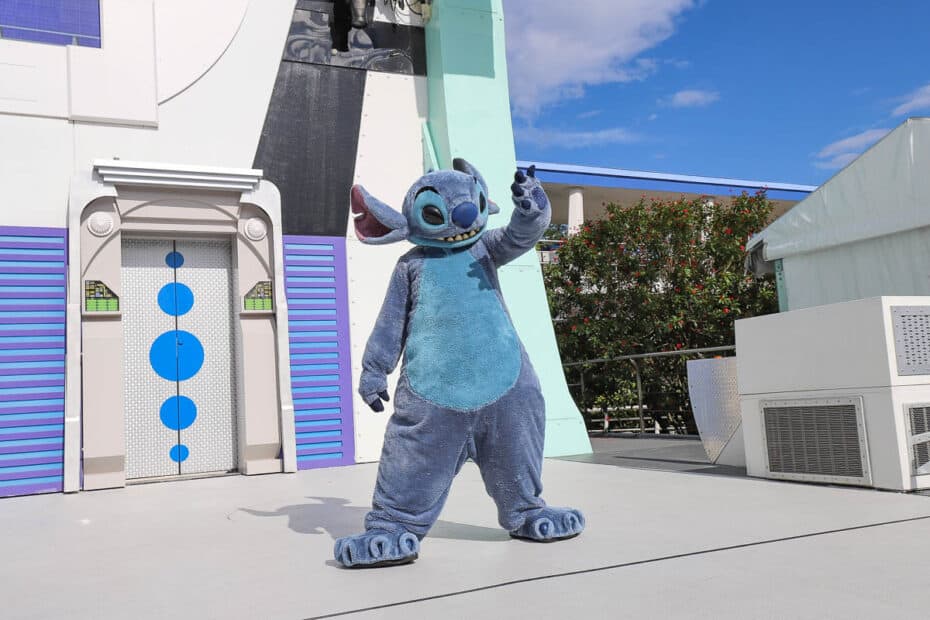 You'll want to check the app for the exact times on the day of your visit. The good thing about this meet is that Stitch and Buzz are easy to see.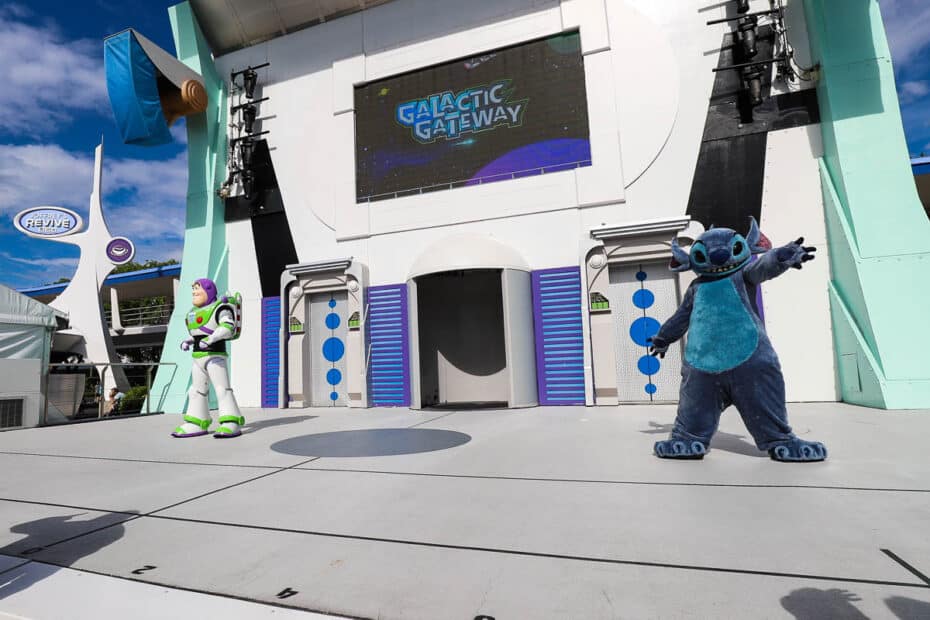 However, you can't get Stitch's autograph, receive a hug, or have your picture made since this is a character sighting. He will remain on the stage while you are a few feet below on the ground.
With the return of traditional character meets, this is one of the few character sightings left in the park.
Stitch formerly met indoors at Magic Kingdom. Disney installed a traditional meet-and-greet for Stitch when his attraction, Stitch's Great Escape, permanently closed a few years ago.
Before that, Stitch met daily at the flagpole at Magic Kingdom. That location was long-standing. You might remember he rotated that character meet with Marie from The Aristocats.
Stitch also has a character meet and greet at Disney's Typhoon Lagoon water park. Unfortunately, at this time, character meets at the water park are rare. However, he is often present during the special H20 Glow Night events.
Lastly, Stitch is one of the characters at the Best Friends Breakfast at 'Ohana. We recently returned to this restaurant for an updated review.
Related: 'Ohana Best Friends Breakfast Review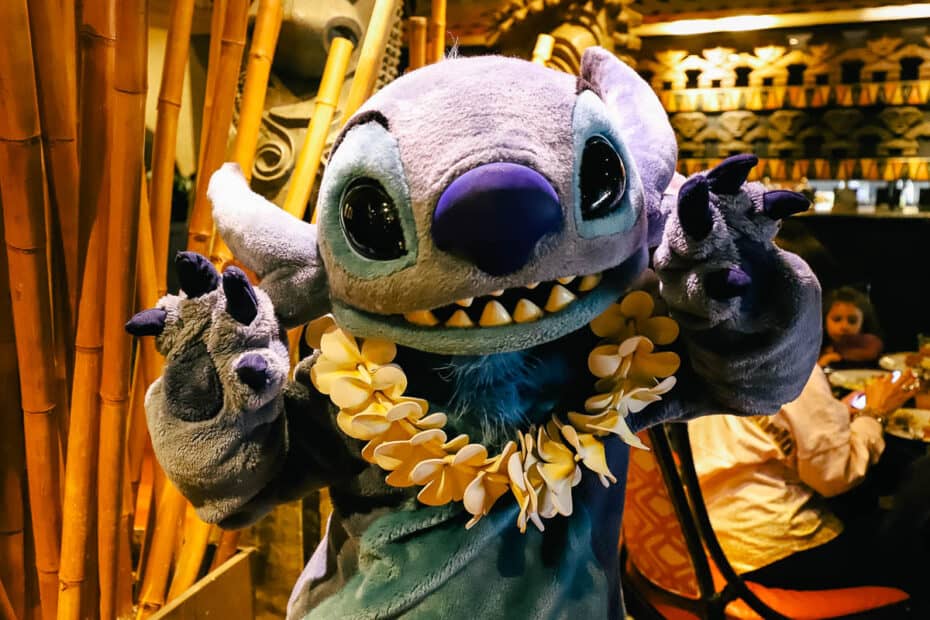 Additionally, Stitch meets as Rock n' Roll Stitch at Mickey's Not So Scary Halloween Party. He meets in Tomorrowland next to the Carousel of Progress.
Related: Character Meets at Mickey's Not-So-Scary Halloween Party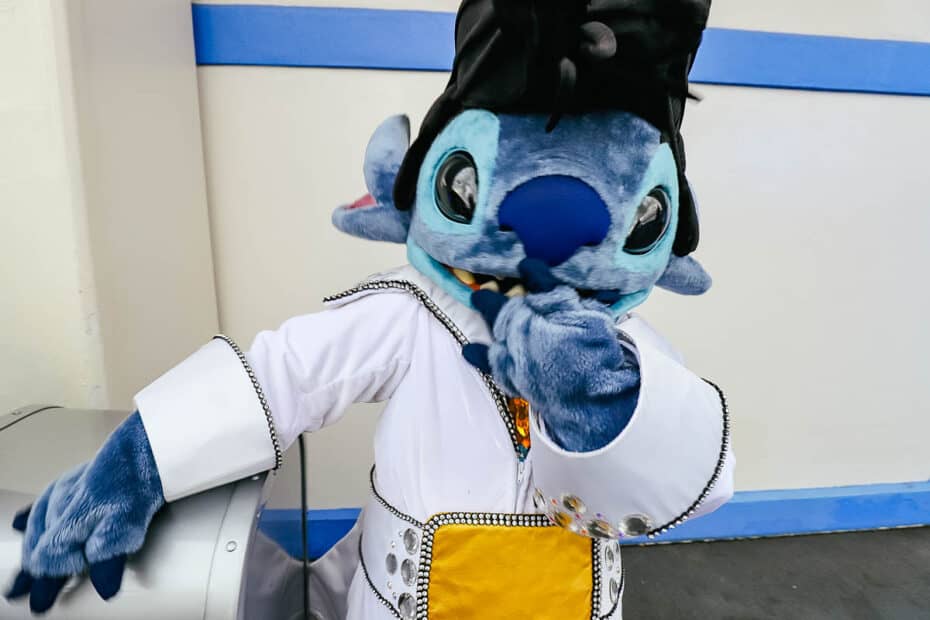 For more character meets, check out our entire List of Disney World Characters. Or you might enjoy these other guides:
Some of the other recently returned meets include:
In the Comments
Do you hope to meet Stitch on your next visit to Walt Disney World? Is he one of your favorites?