The Gift Shops at Disney's Boardwalk Inn
Disney's Boardwalk Inn has a variety of gift shops offering a wide range of merchandise. You might find anything from a t-shirt with the Boardwalk logo to a lollipop the size of your head!
In this article, we'll stop in to check out all of the gift shops at Disney's Boardwalk. Then, we'll look at Boardwalk's resort-branded merchandise and preview what convenience items will be available during your vacation.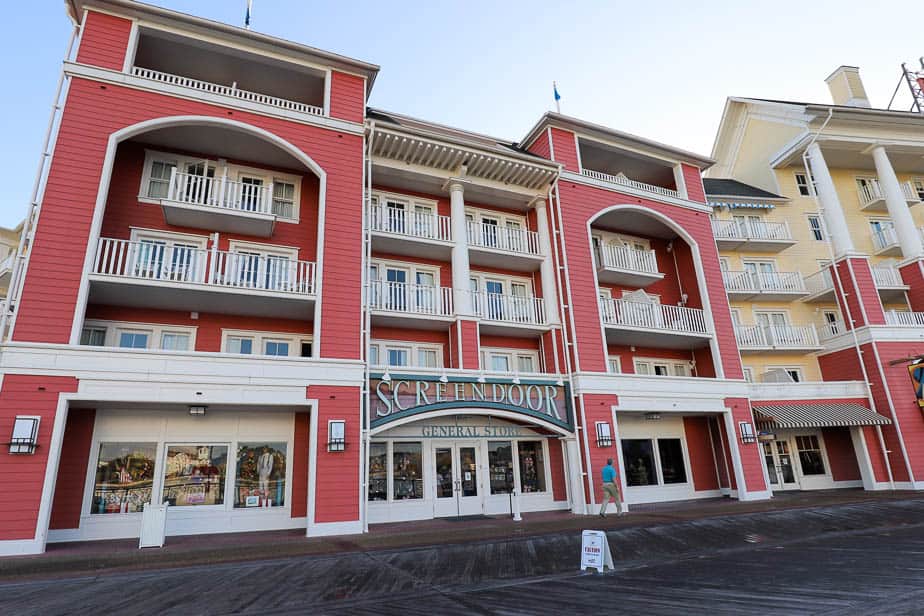 As far as shopping goes, the Boardwalk usually has a decent selection of merchandise. However, it's not to be compared with a major shopping venue like Disney Springs. Therefore, we put together an article below that goes over the differences.
Related: Discover the Difference: Disney's Boardwalk vs. Disney Springs
Additionally, the photos in this article were taken in late 2021. They should provide a good overview of what kind of items you can expect to find during your trip. However, merchandise comes and goes, so every item might not be available during your visit.
There are three shop entrances along the right-hand side of Disney's Boardwalk. However, upon entering, you'll find that you are actually in one large store that stretches across a good portion of the Boardwalk.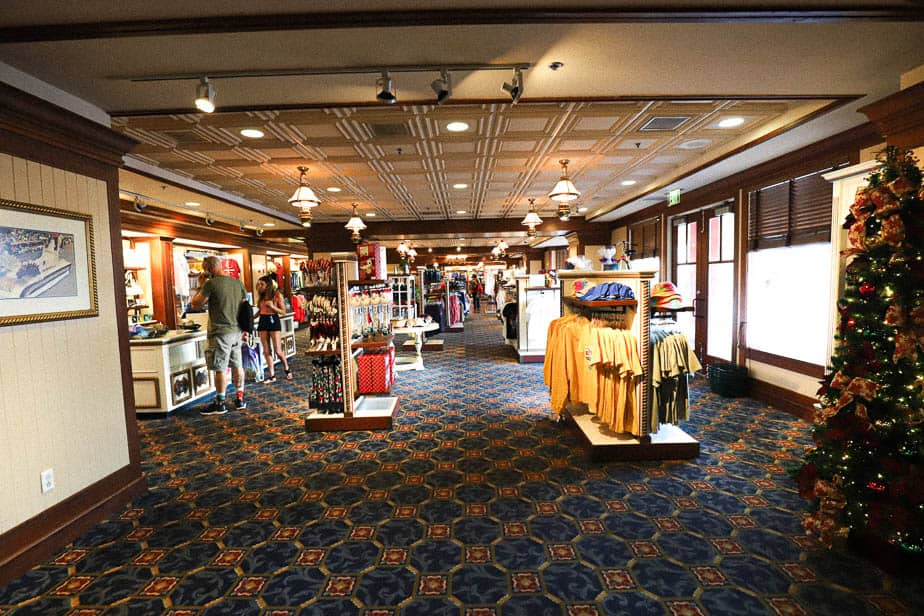 Nevertheless, all three stores have separate names. So we'll start with the Screen Door General Store and make our way down the line.
Screen Door is where you'll find all the grab-and-go items the resort offers. Since the Boardwalk is home to the Boardwalk Villas, a Disney Vacation Club, a variety of things can be prepared in rooms with a kitchen or kitchenette.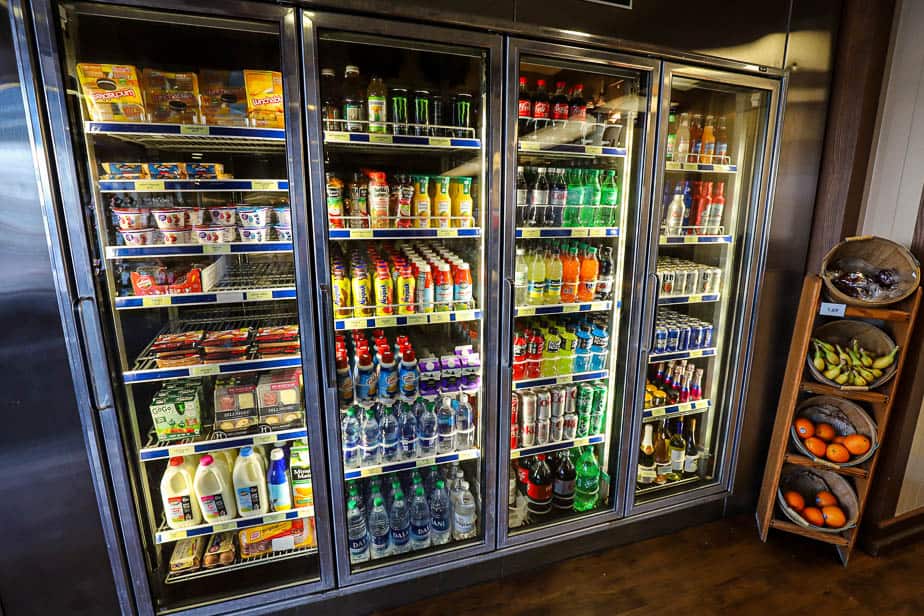 However, standard rooms at Boardwalk Inn do not offer these upgrades. You would need to stay on the villa's side of the resort to have those amenities.
Usual fruit offerings, like apples, bananas, and oranges, were available.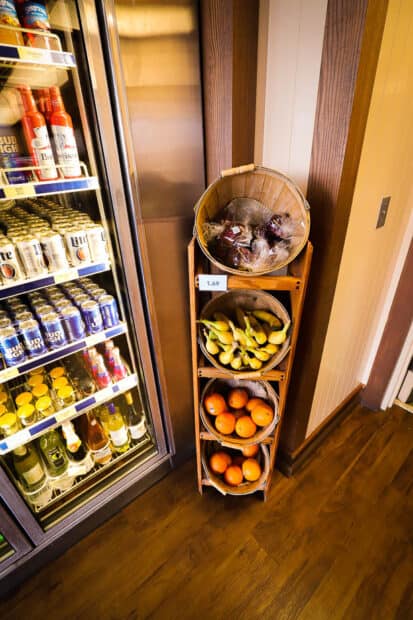 Here are a few more items from the freezer. There were frozen dinners, pizzas, waffles, and several ice creams. Individual Mickey ice cream bars were available too.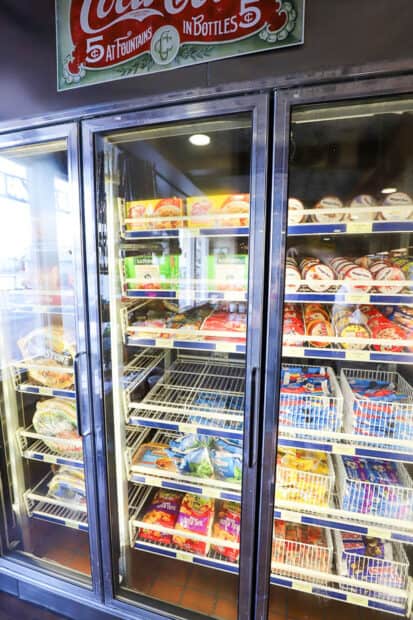 Pretty much everything on this candy rack looked tasty!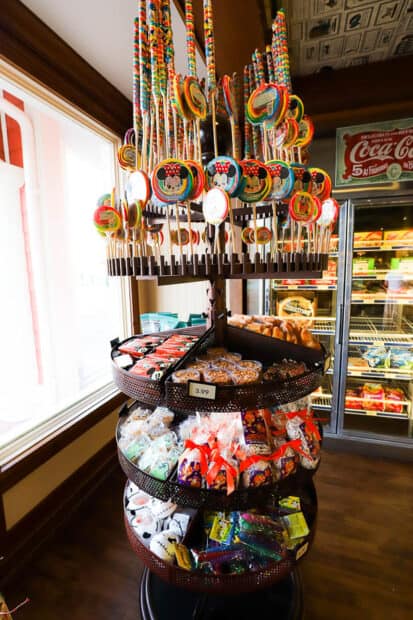 Screen Door General Store is a favorite stop because it has a bakery case full of delicious treats. I've stopped several times to pick up a slice of fudge to take back to my room.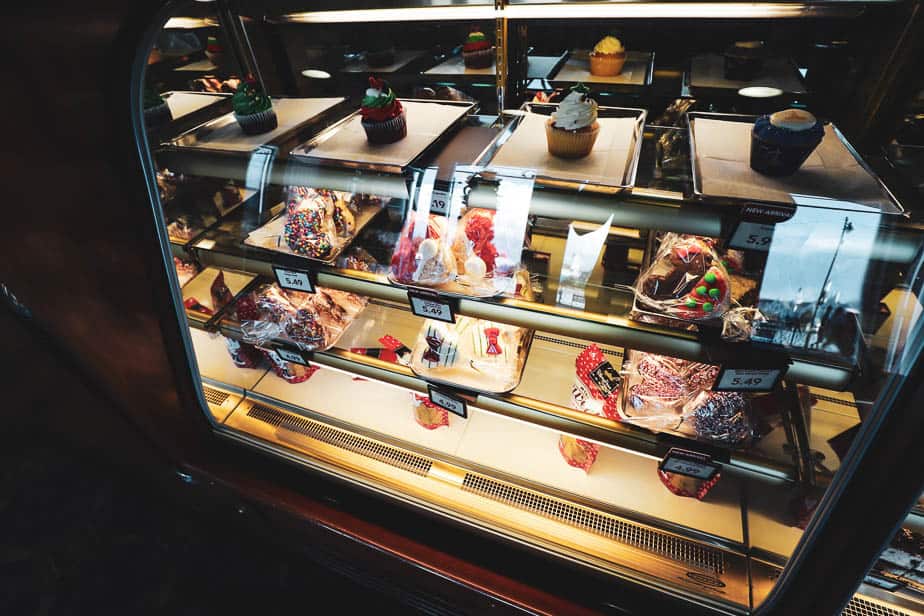 They have caramel and candy apples, cookies galore, cupcakes, crispy rice treats, and a whole row of flavored fudge along the bottom.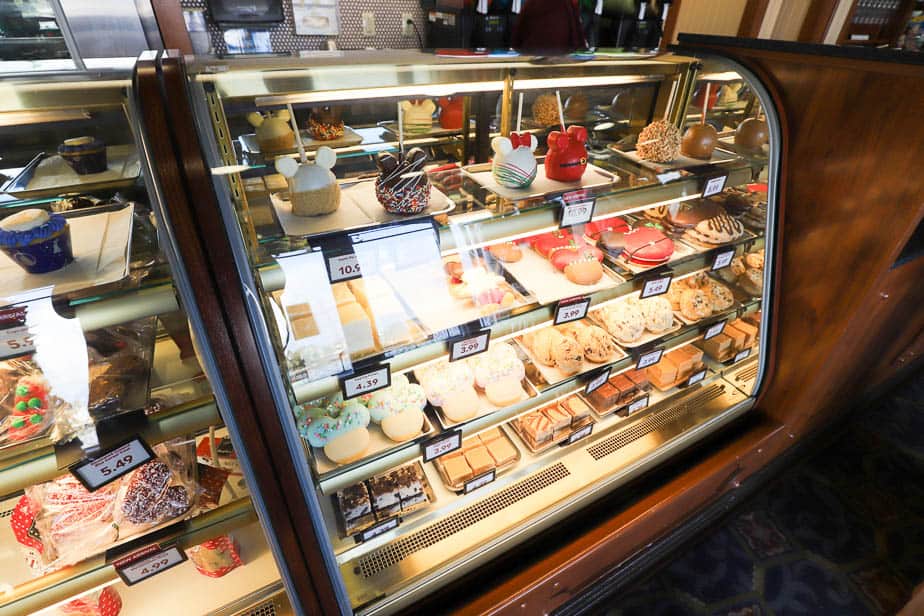 You'll notice the treats across the top are unique for the Christmas holidays. Those will change to Valentines, Easter, and other holiday-themed items throughout the year.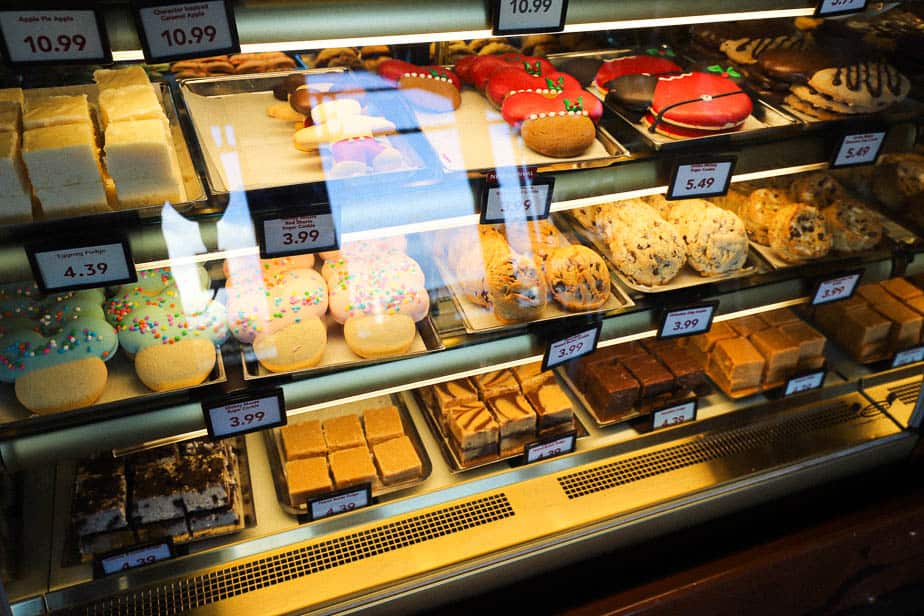 Behind the register, there's a cabinet with different liquors.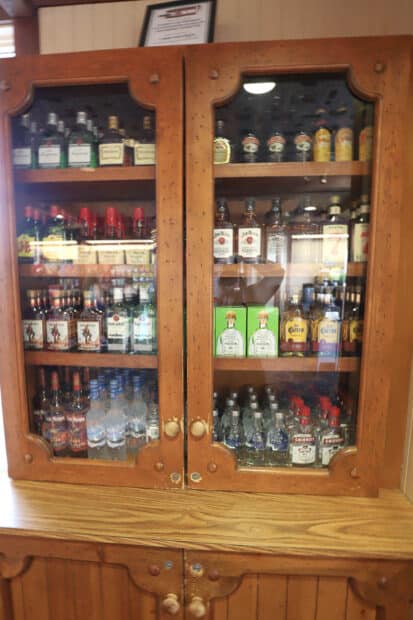 And there are plenty of snacks and pantry items.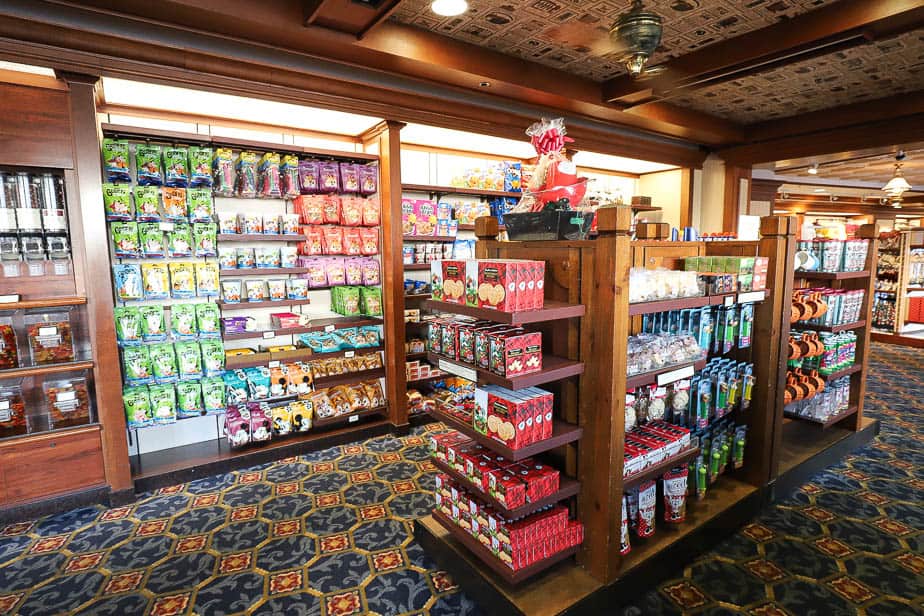 There's a whole section of Disney-branded candy, pretzels, and chocolates.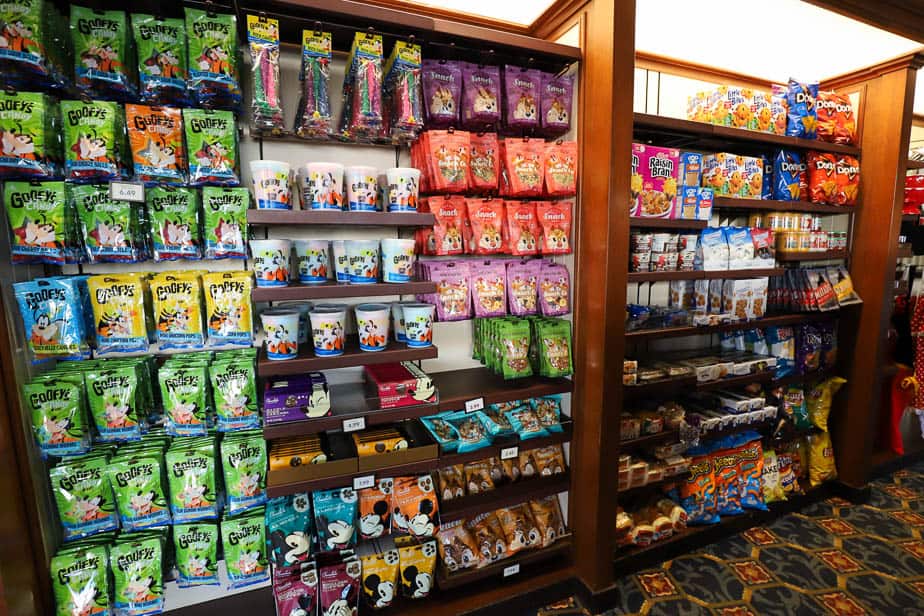 Here are some of the items you might want for the room. Most guests staying in the villas will have groceries delivered.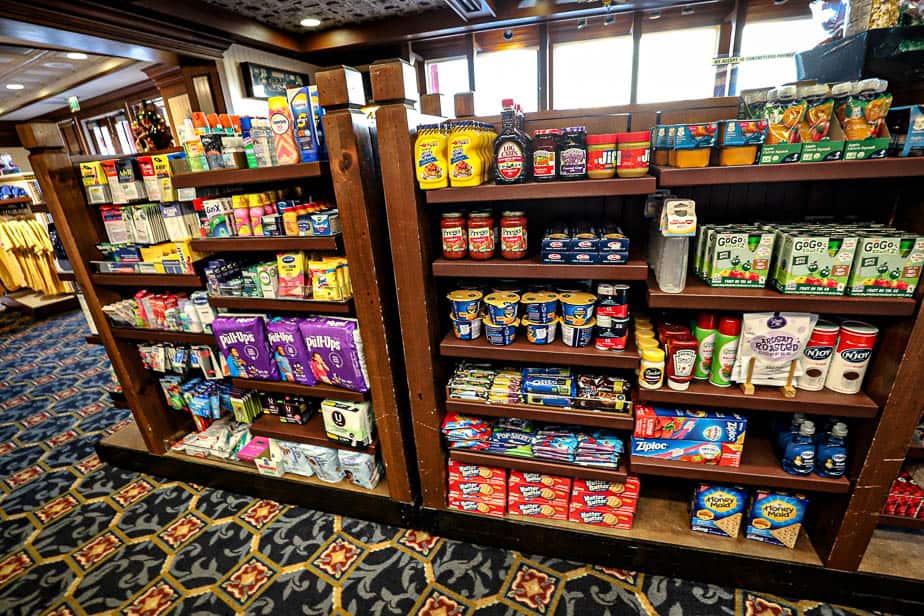 However, if you have planned a week of dining reservations, you might need to pick up a few things. So, it's nice to have these items available nearby.
Below are personal convenience items.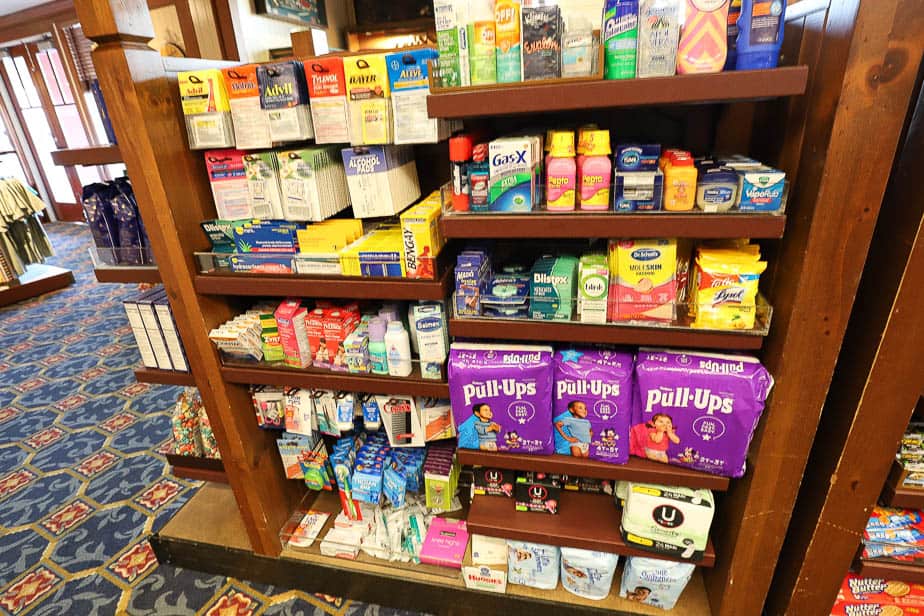 As you might expect, there is a wall of different candies selections.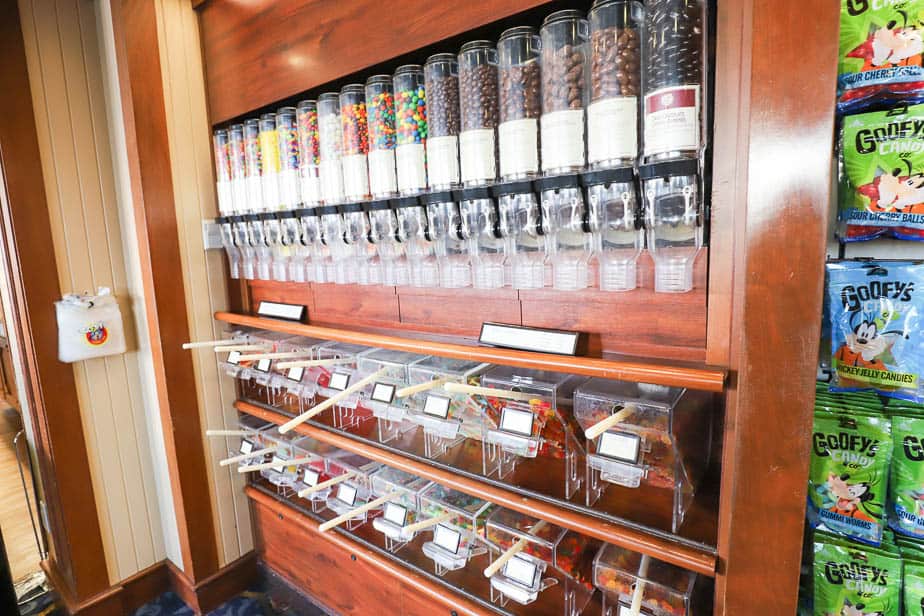 Screen Door had a small selection of Disney-branded kitchen items.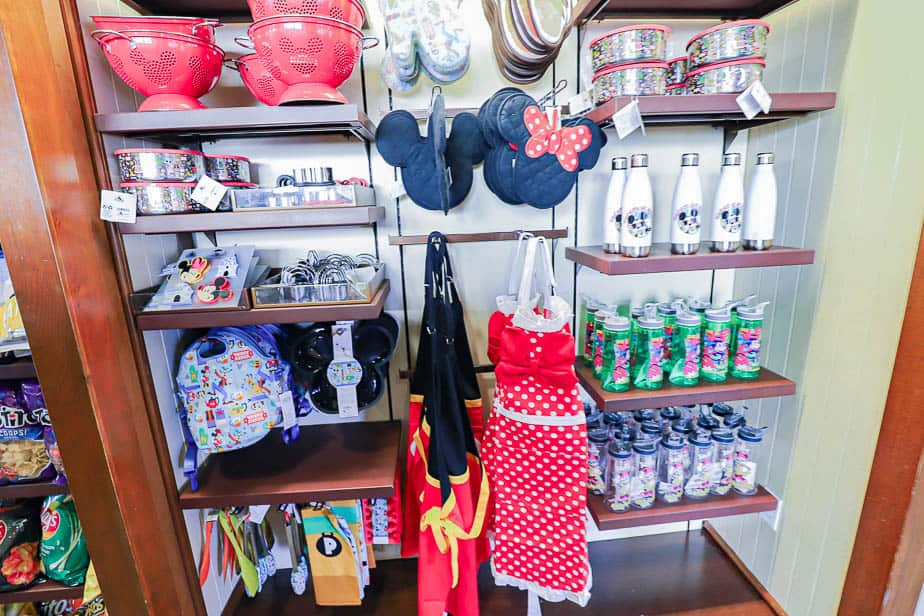 And a few different wines were available in the corner.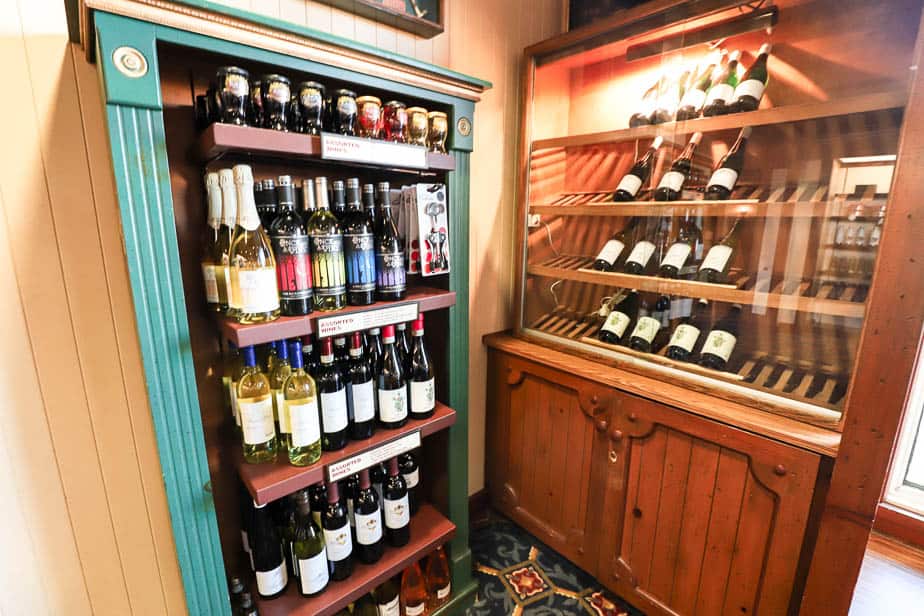 Thimbles and Threads is the next gift shop at Disney's Boardwalk as we continue past Screen Door.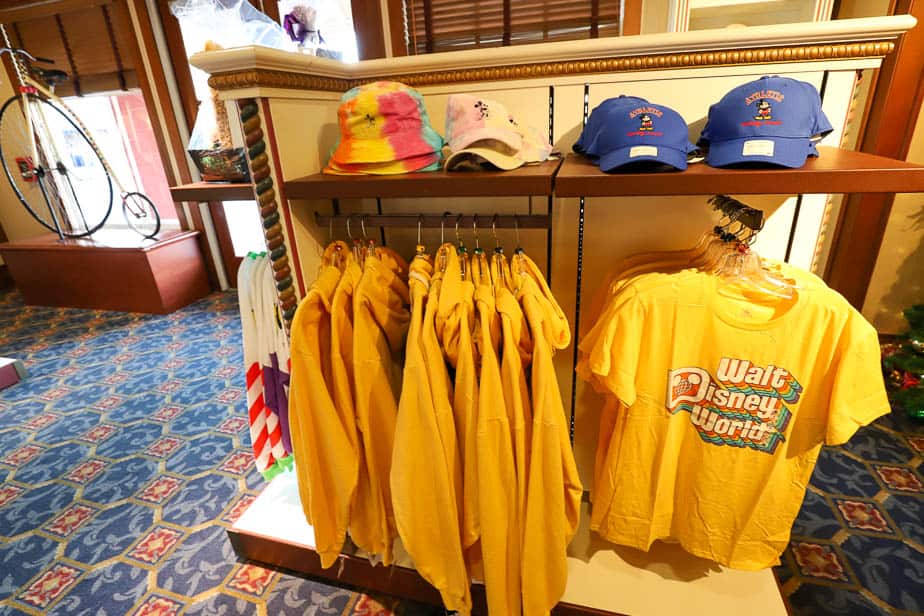 Like the name, this shop offers mainly men's and women's clothing items.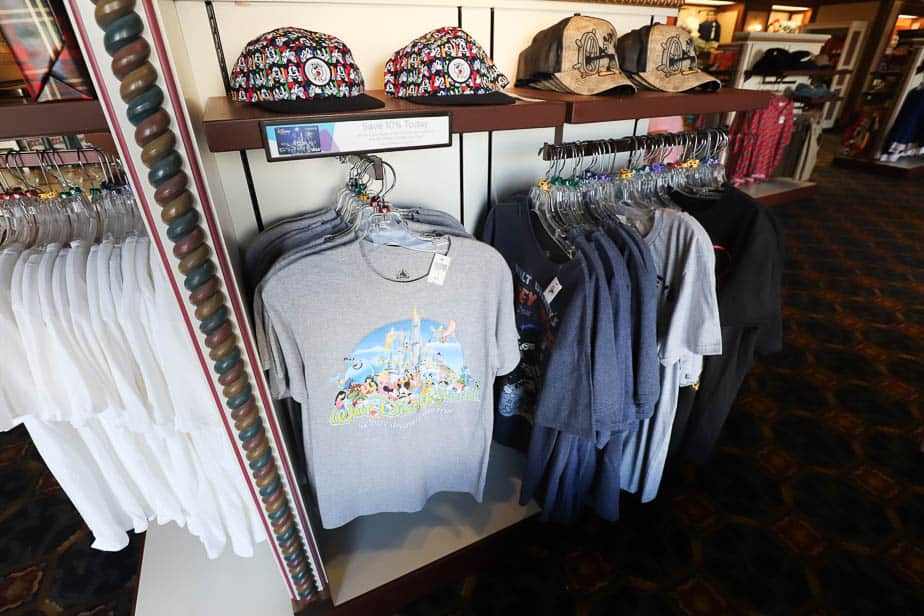 In addition, this is where you'll find Boardwalk-branded merchandise.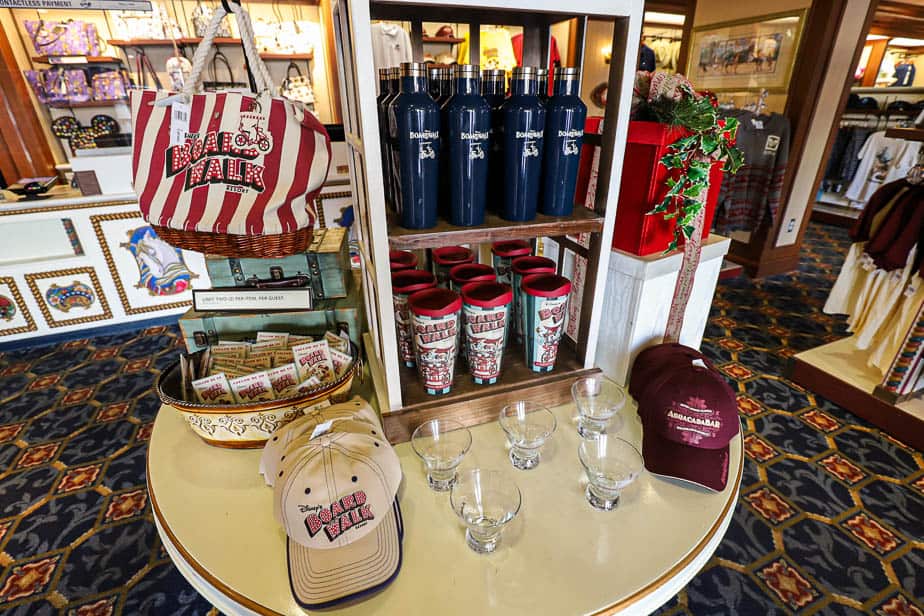 There were tumblers and several glasses available.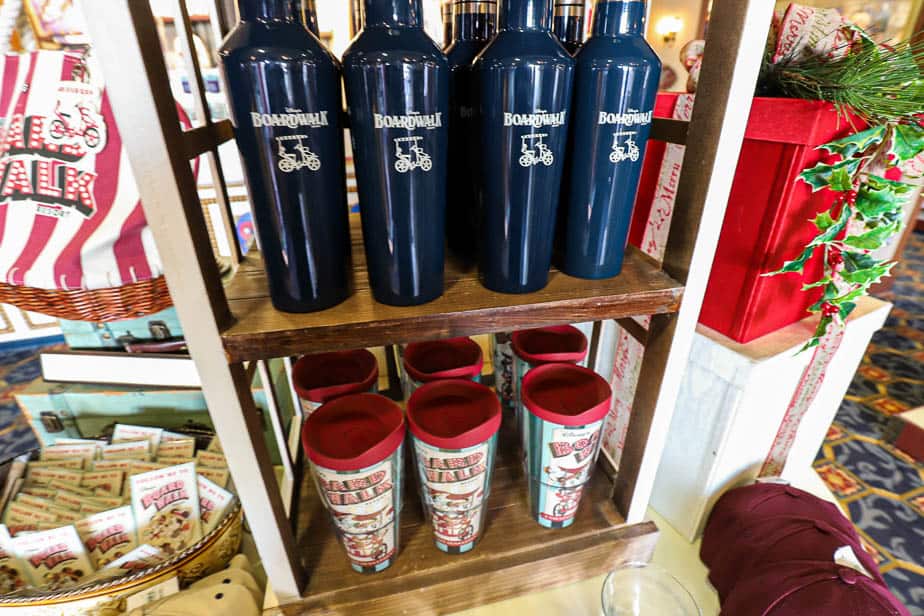 I thought this bag was good-looking.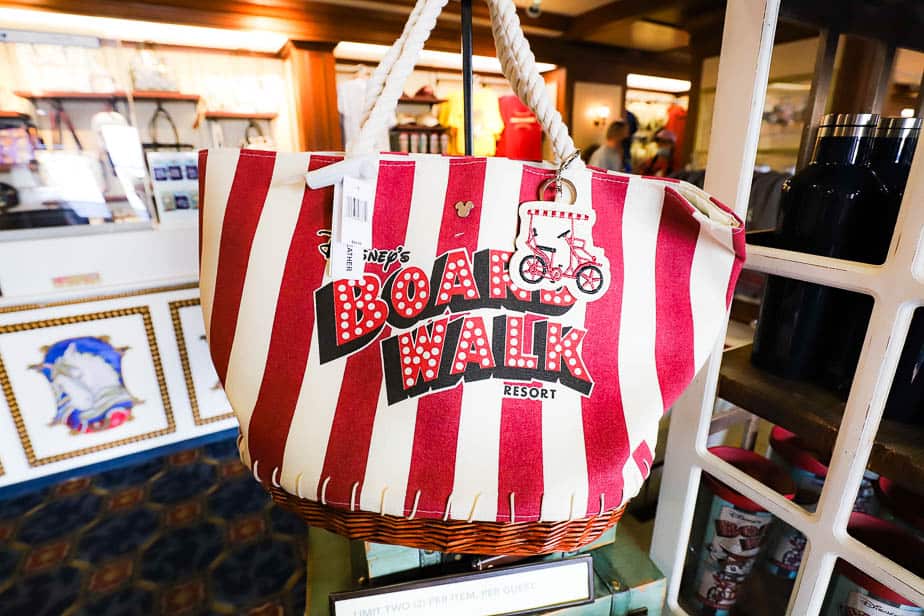 Below is a baseball cap and a few pins.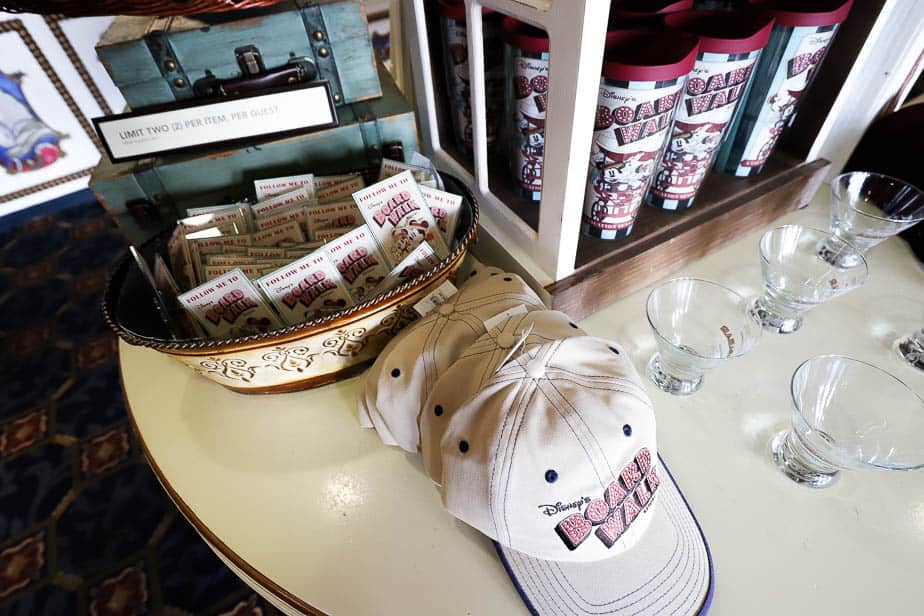 Most deluxe resorts have a few pieces of artwork by Larry Dotson representing the resort.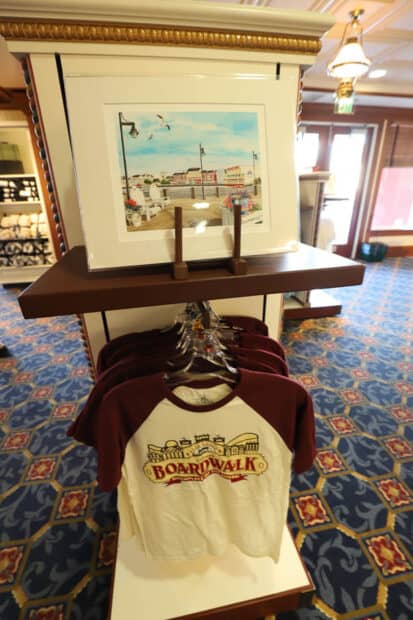 On the far wall, there was a selection of NBA merchandise.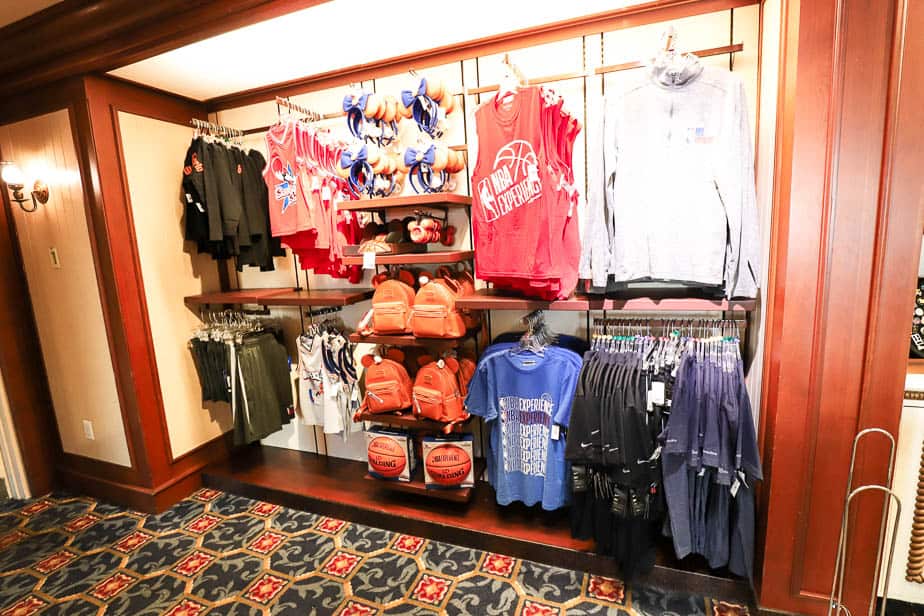 Thimbles and Threads usually has a nice assortment of Disney Dooney and Bourke.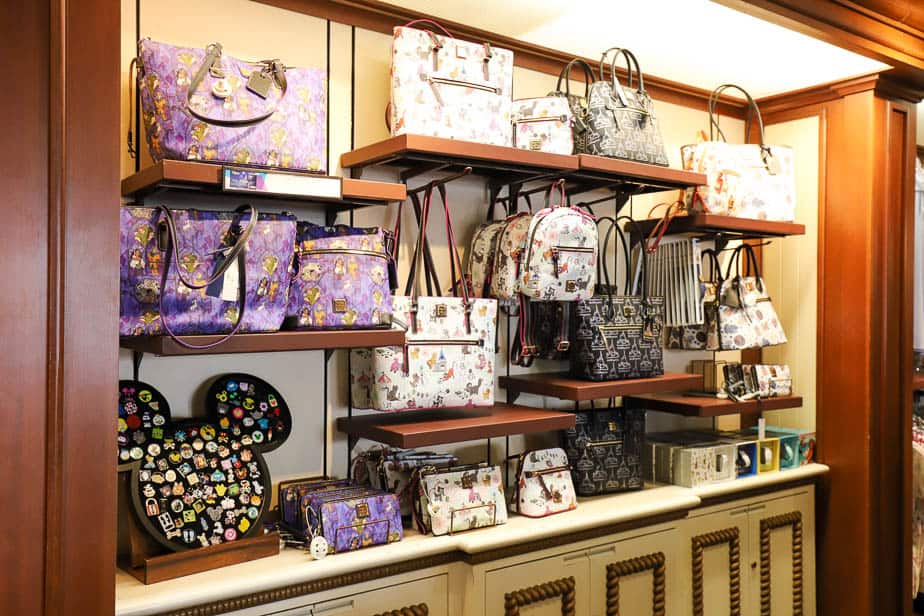 Here are a few more shirts and items branded to the Boardwalk Inn.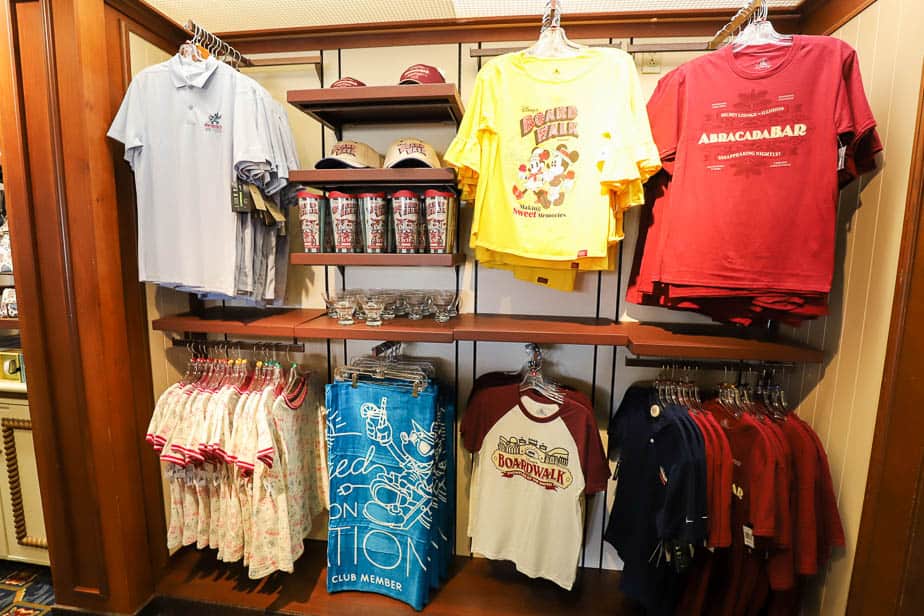 Similar to the gift shop at the Yacht Club, this is another good shop to pick up men's apparel.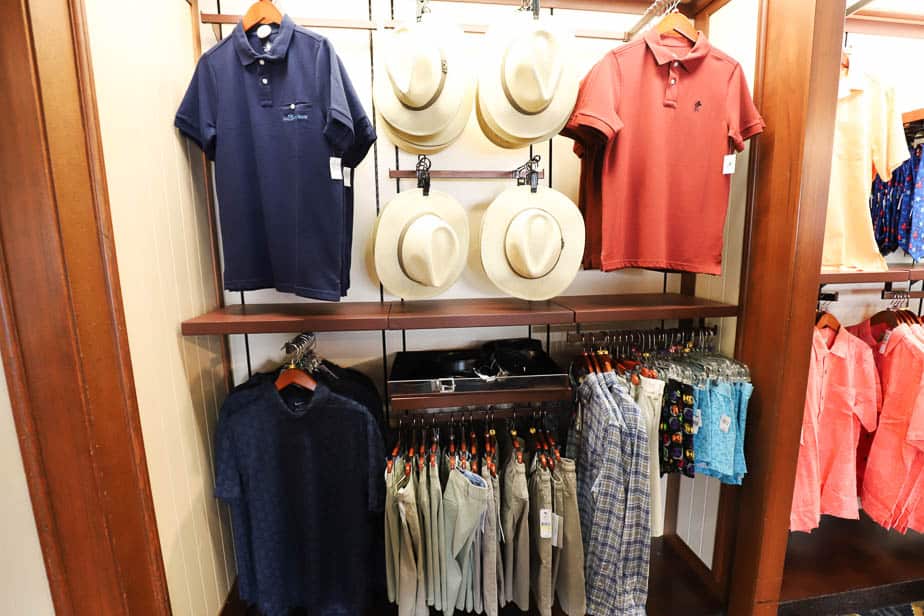 Below are a few of the pink 50th-anniversary items.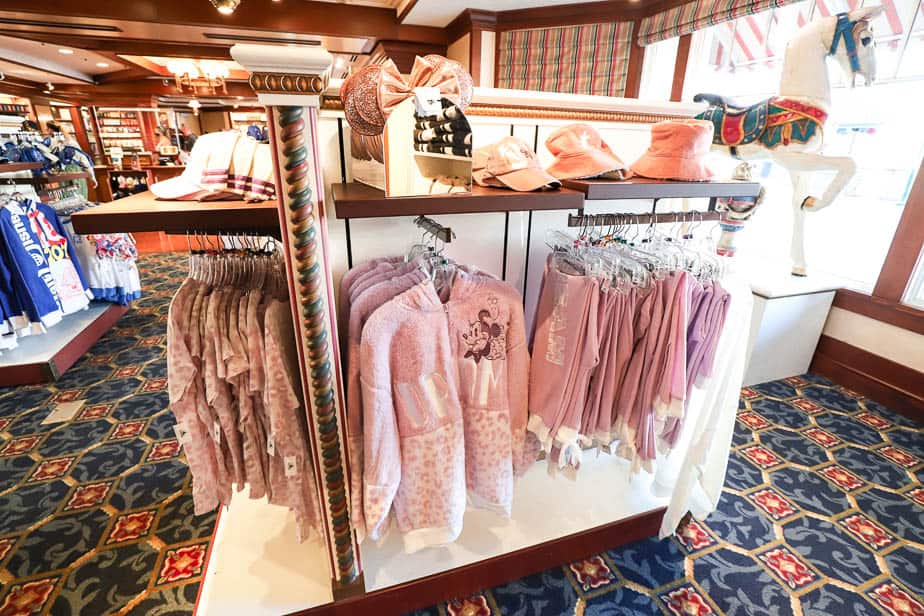 I love several of these sweatshirts, but they are pretty expensive. Unfortunately, these items often become a necessity if the weather turns cold and you forget to bring something warm to wear.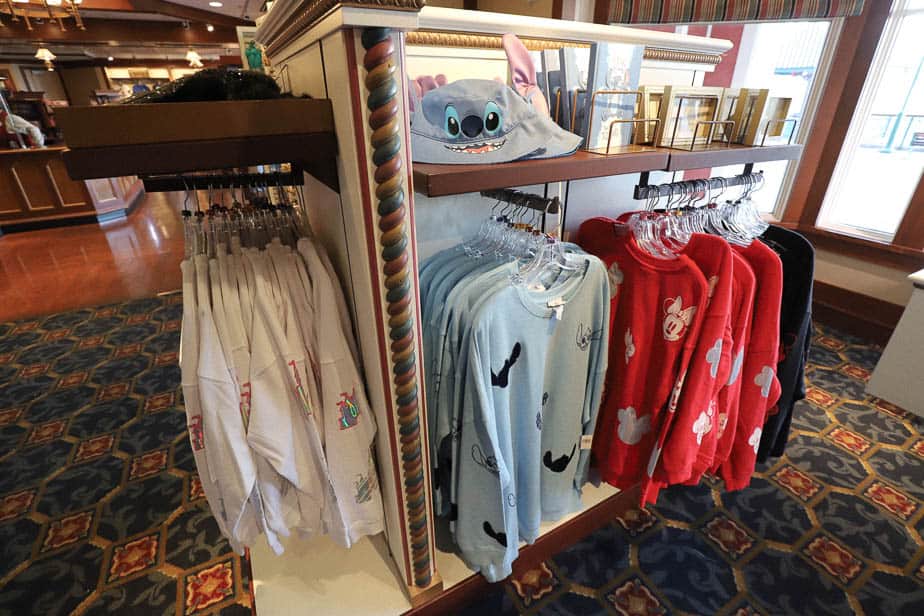 You can see they have a large selection.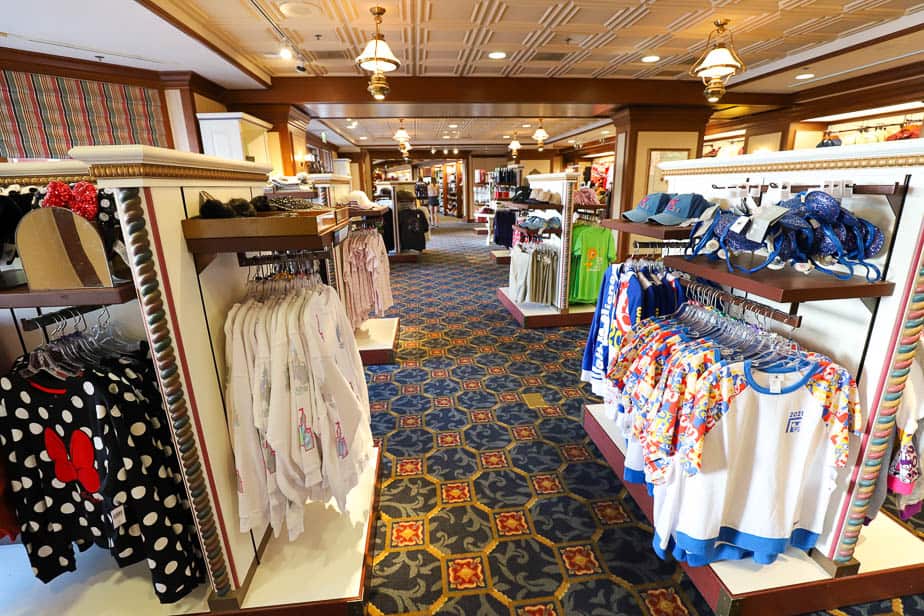 Every gift shop at Disney World has a display of H2O products.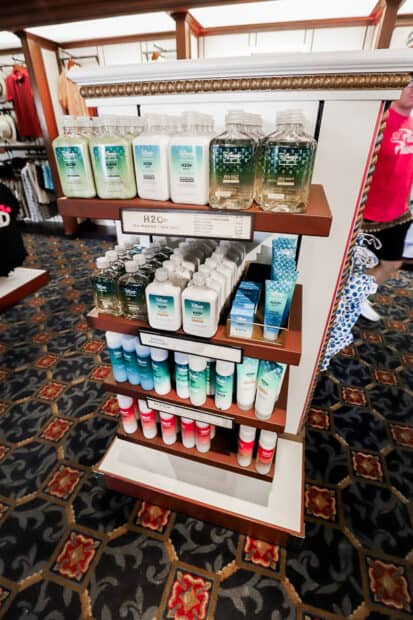 And here are a few items you might need for spending time at the Luna Park Pool.
Related: Pools at Disney's Boardwalk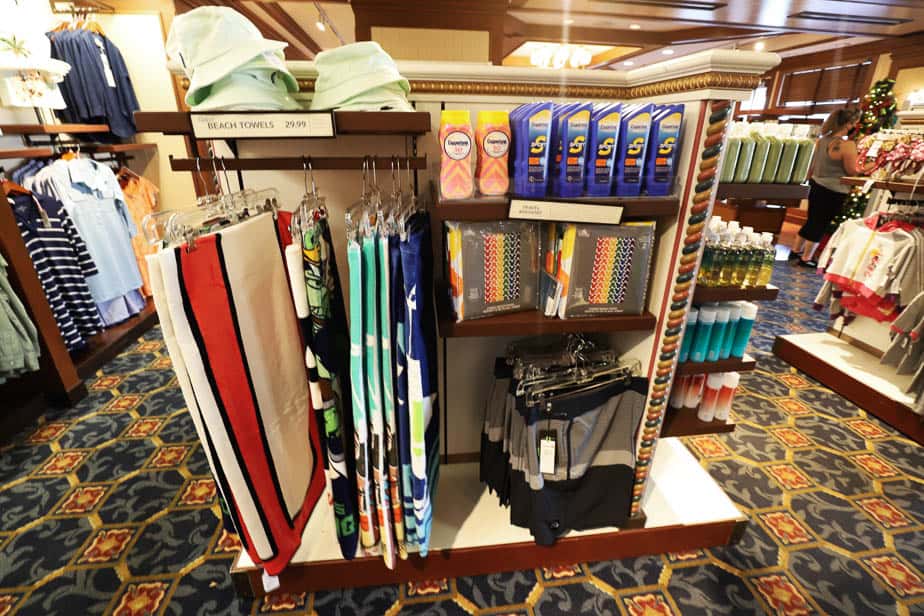 Here are a few more photos.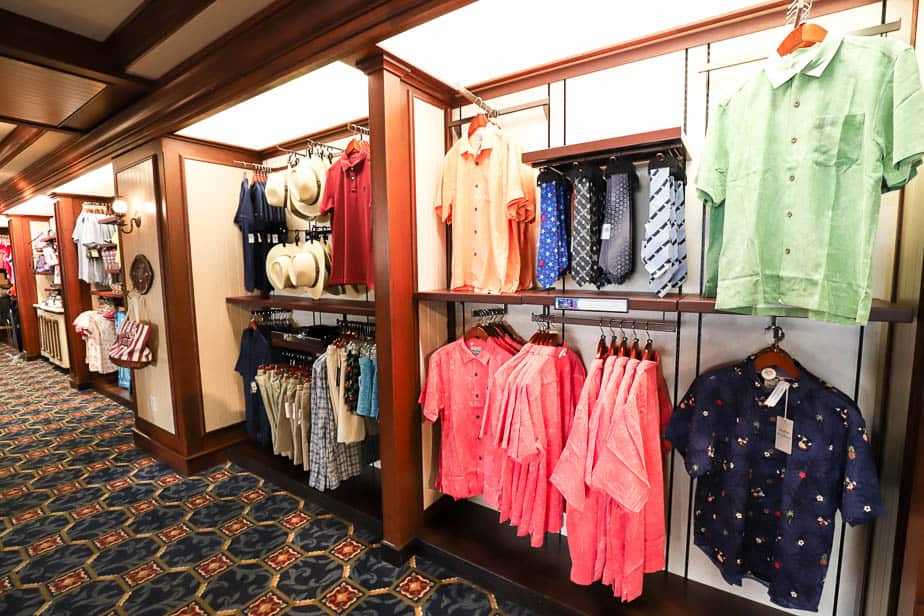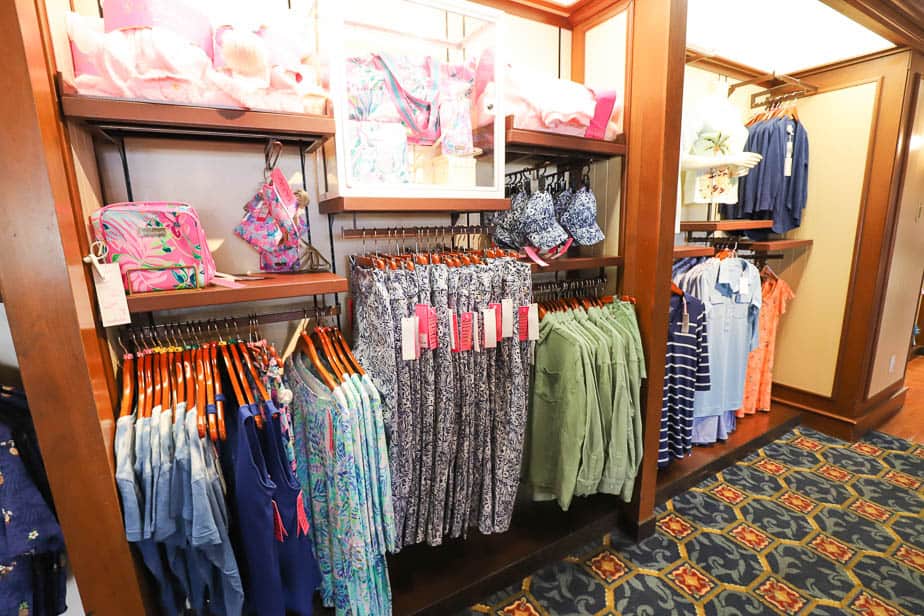 The far end of this large store is called Disney's Character Carnival. There is a carousel horse on display in the shop window.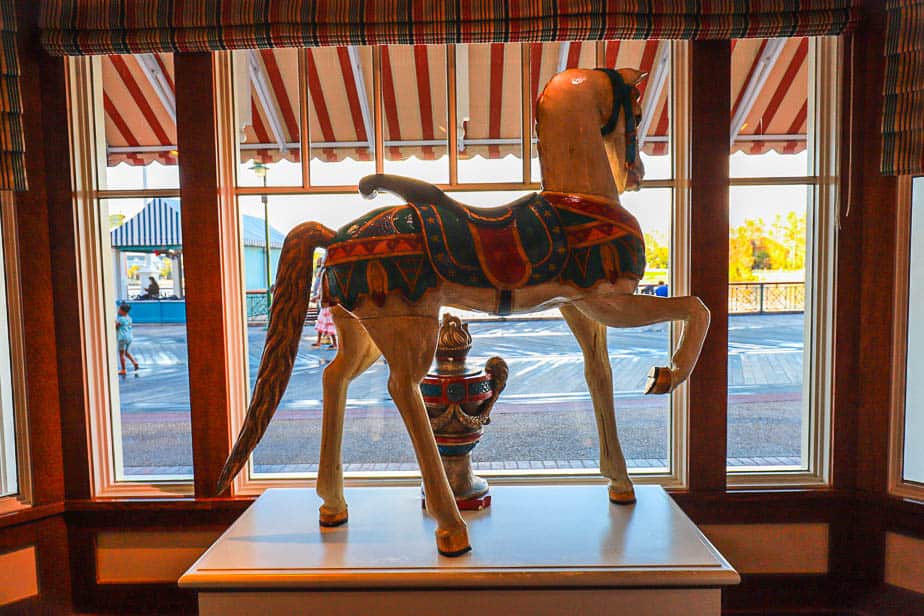 Character Carnival is where you'll find items geared toward children.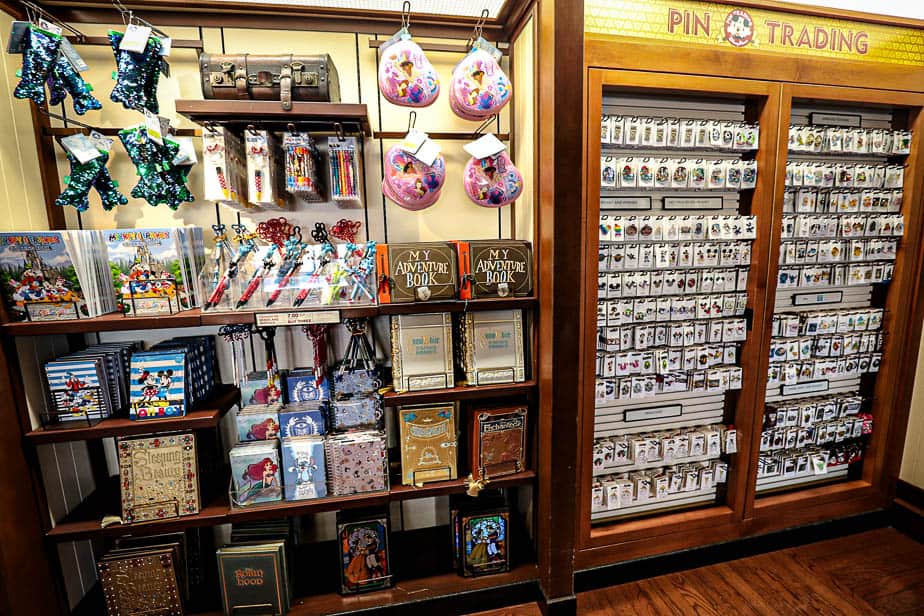 The back wall had a nice assortment of Minnie Mouse Ears and hats.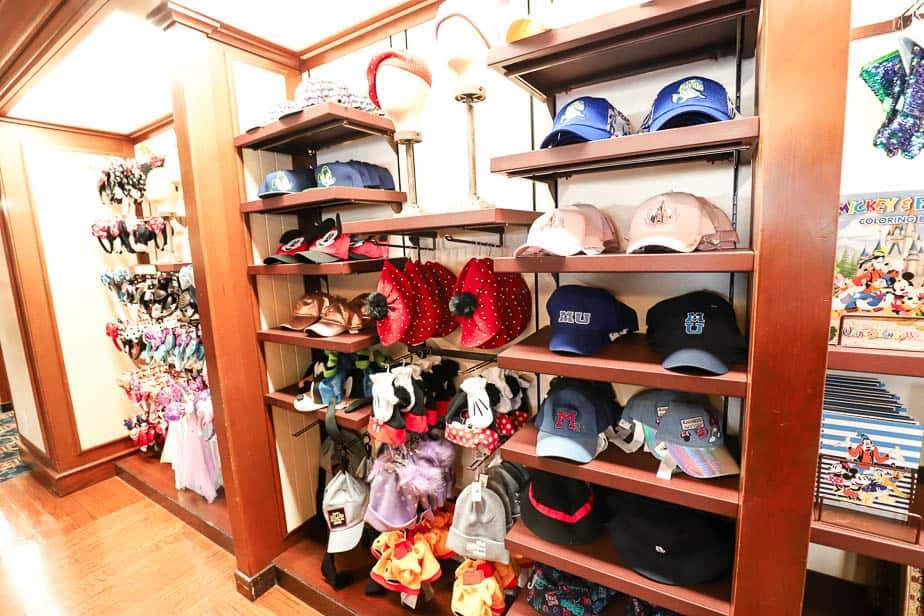 Here is a closer look at those ears.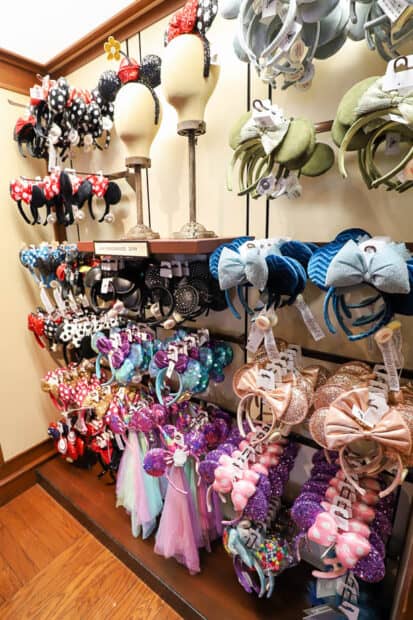 Character Carnival has plenty of toys and the latest Disney Princess dolls.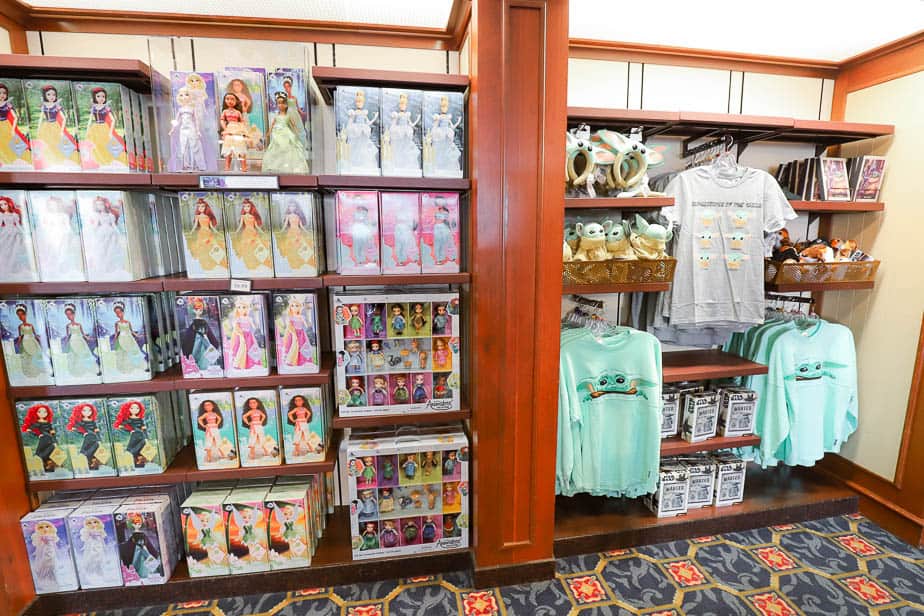 There were Disney-themed board games as well.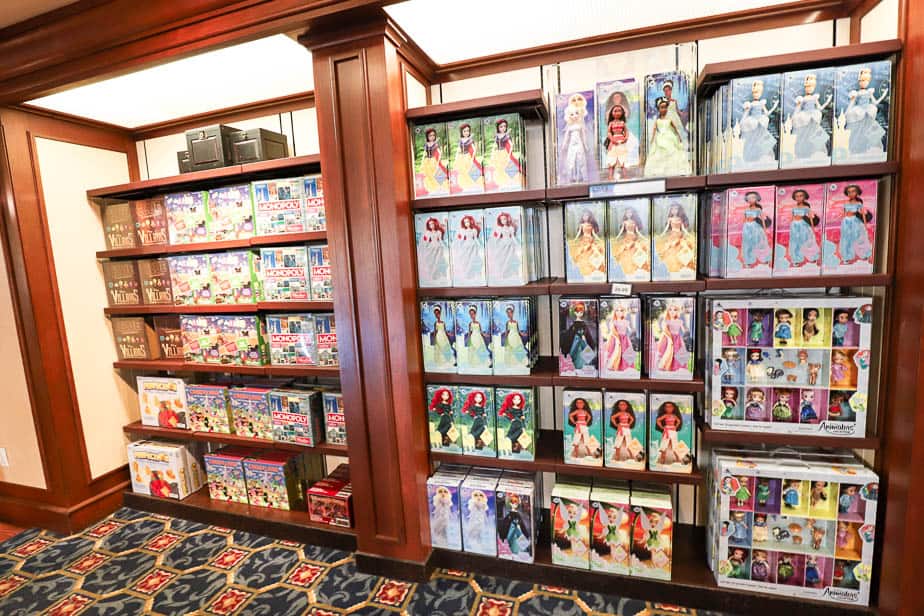 Several different bubble wands are available for purchase.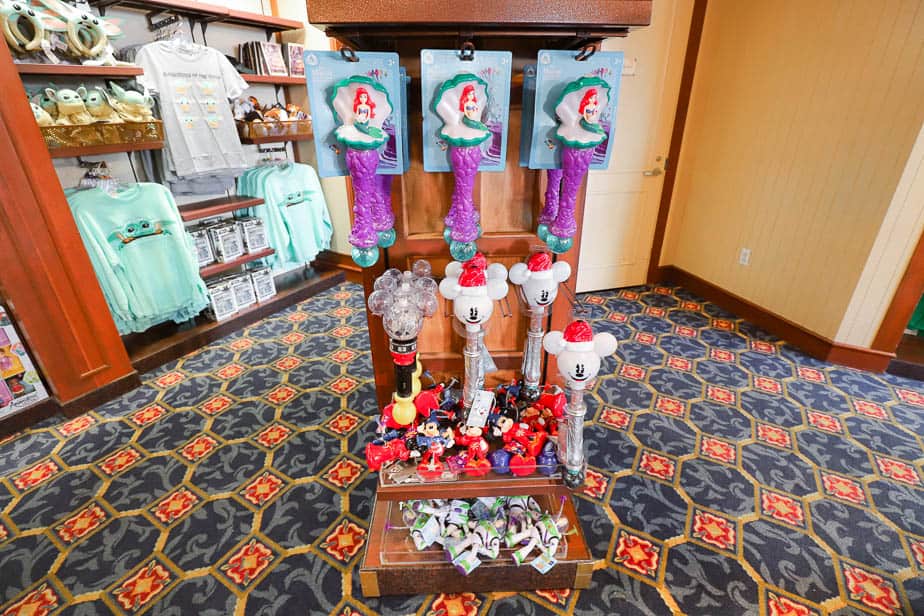 Toward the back of the store, there's an entire wall of children's clothing and accessories.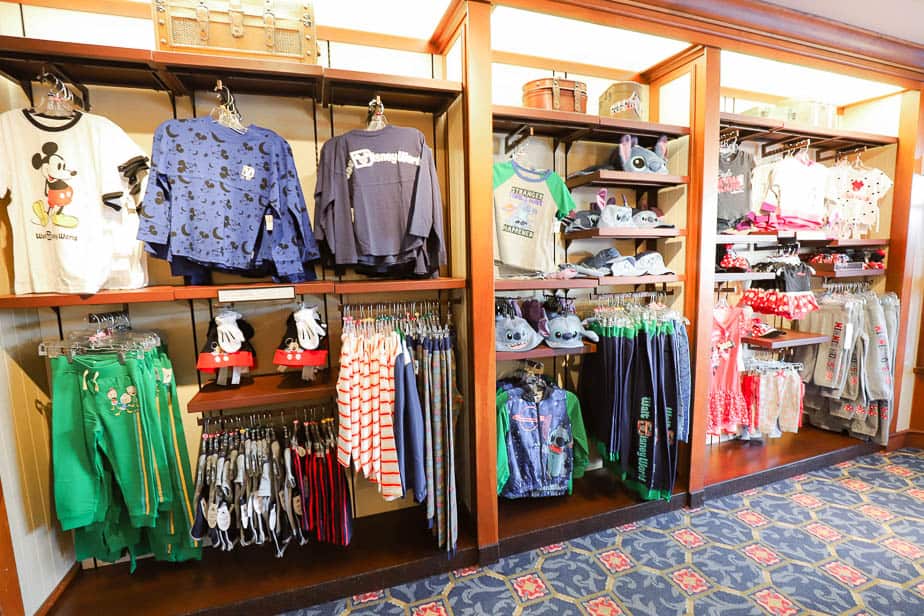 And socks.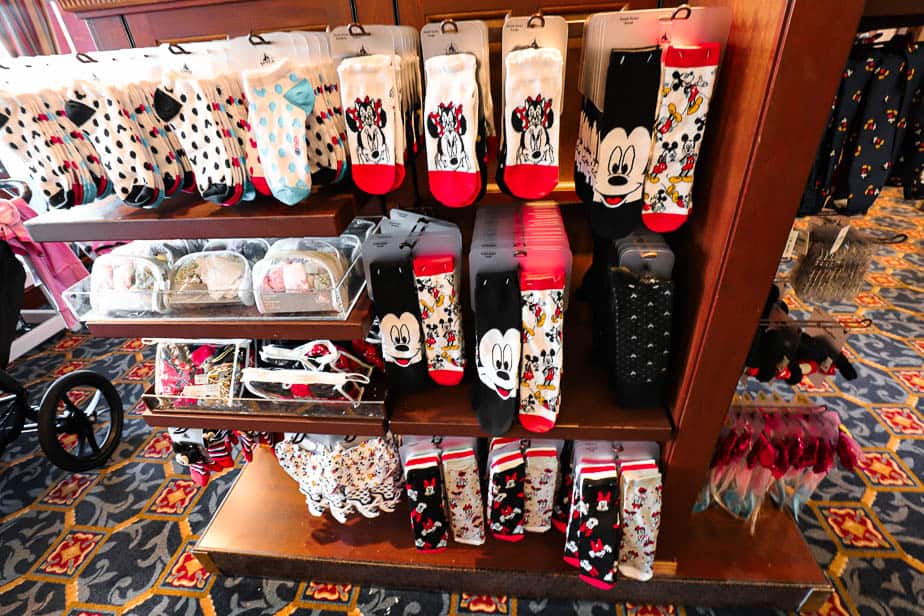 Back outside on the Boardwalk, you'll find the Promenade Art Gallery, formerly the Wyland Galleries. Promenade took over in late 2022.
We won't look inside on this visit. But if you enjoy art, by all means, take a few moments to browse the gallery. They have a wonderful collection of artwork.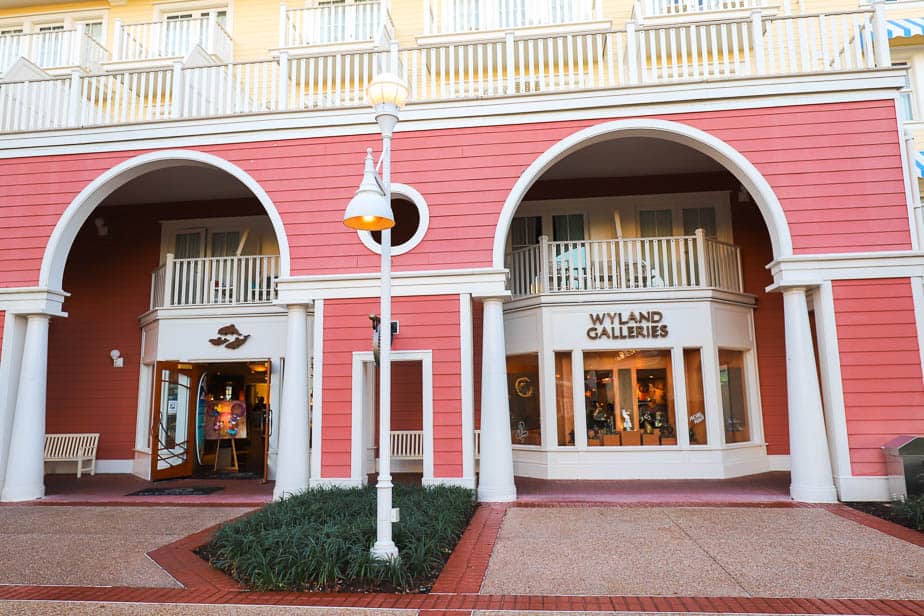 There's another small gift shop, Dundy's Sundries, off the lobby. A new coffee shop, Carousel Coffee, opened in the former Dundy's Sundries in early 2023.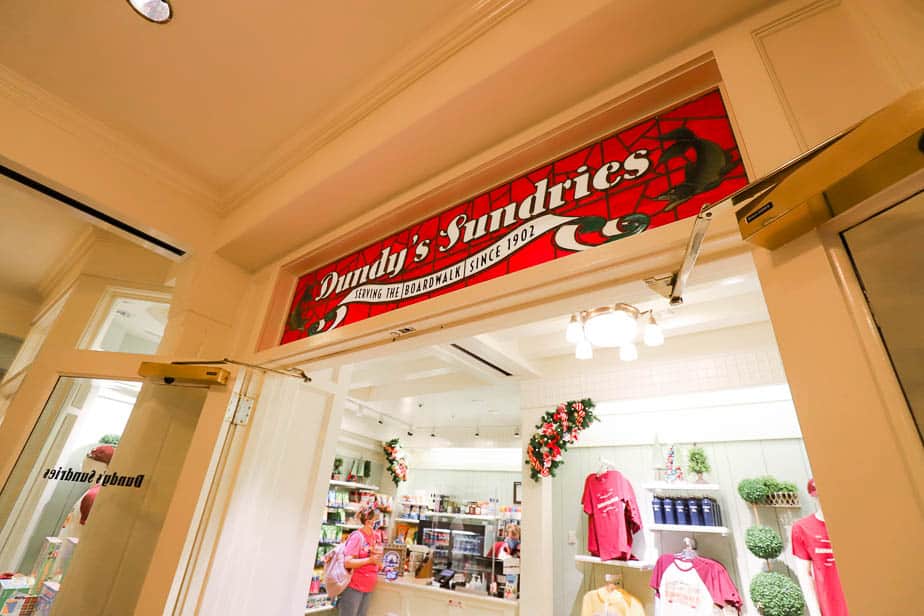 This shop was mainly a repeat of the items we've already looked at, except on a smaller scale. Here are a few more photos.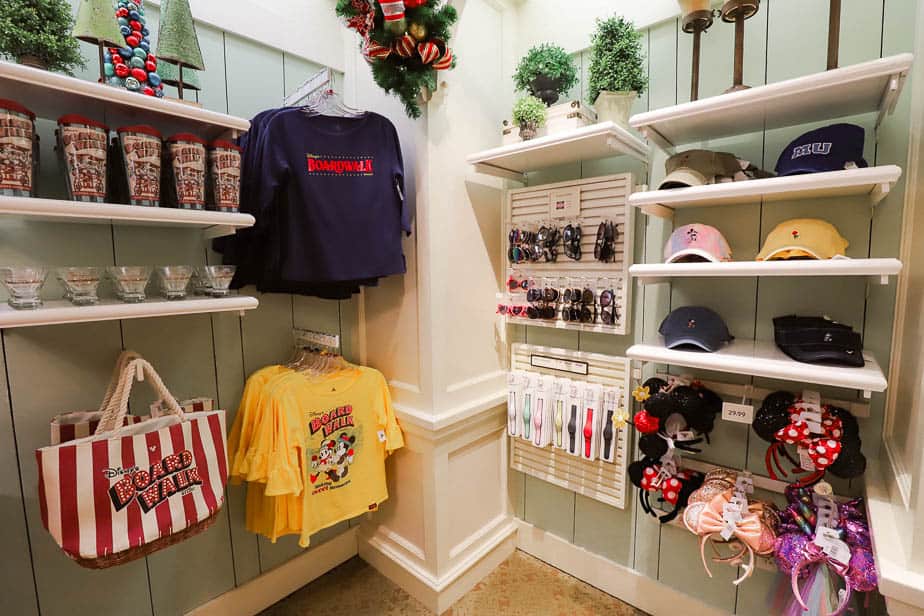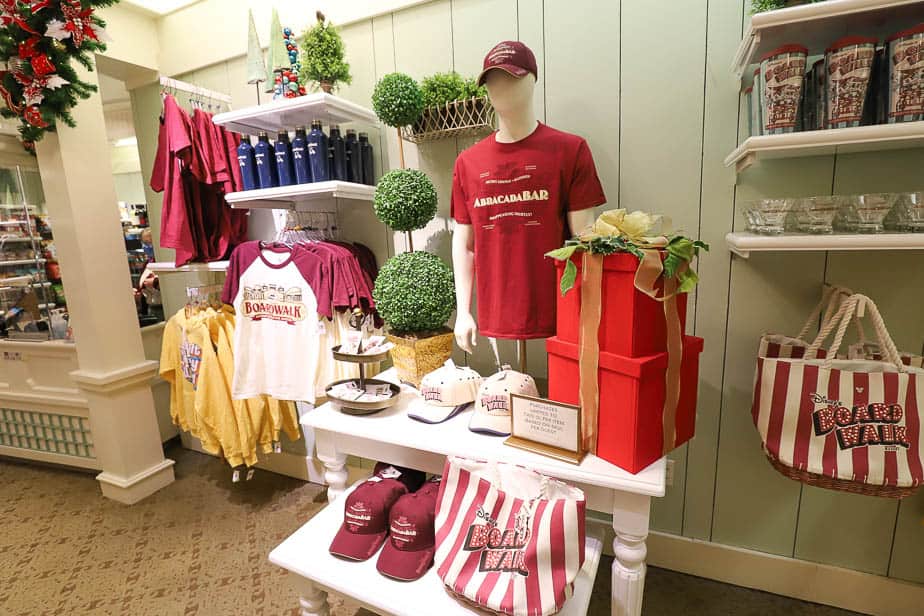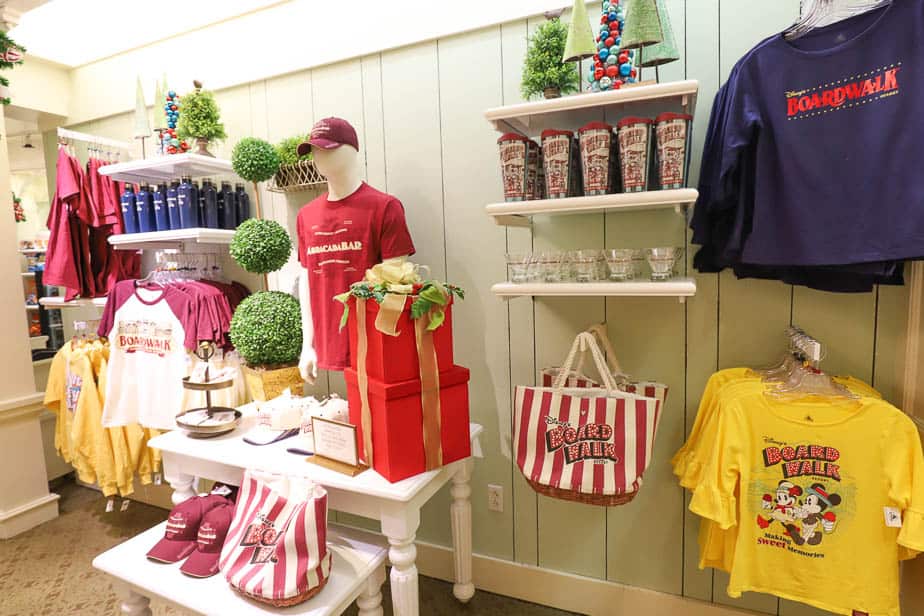 If it's raining and you are staying at the hotel, you don't have to walk out to the Boardwalk to pick something up. Now, you will have to walk out to the Boardwalk to visit the gift shop.
I hope you enjoyed our coverage of the gift shops at Disney's Boardwalk. For more information, we have a complete guide to the resort:
You might also enjoy these individual articles:
Related: Entire List of Gift Shops at Disney World's Resorts
Did you like any of the resort-branded merchandise at any of Boardwalk's gift shops? Leave a comment down below and share any thoughts or favorites.