Laundry Facilities at Disney's Yacht Club
As we continue our resort tour, I thought we'd check out the laundry facilities at Disney's Yacht Club. While laundry isn't the most exciting topic, it is always a good idea to know your options when planning a stay at any resort.
Disney's Yacht Club has two locations for doing laundry. One is a large laundry room near the resort's quiet pool.
The other laundry room is in an obscure hall off the first floor. It's a little more challenging to find, but the location will be more convenient for some.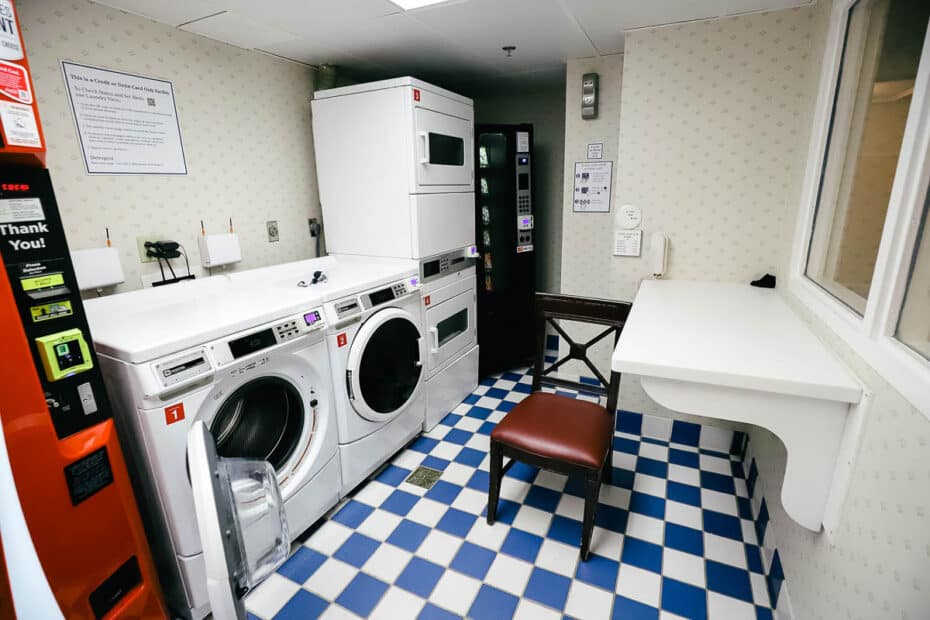 Yacht Club's primary laundry room sits directly behind the Admiral Pool. If you take the long hallway off the resort lobby, past The Market at Ale and Compass, it dead-ends into double doors. Those doors lead outside directly to the pool and laundry area.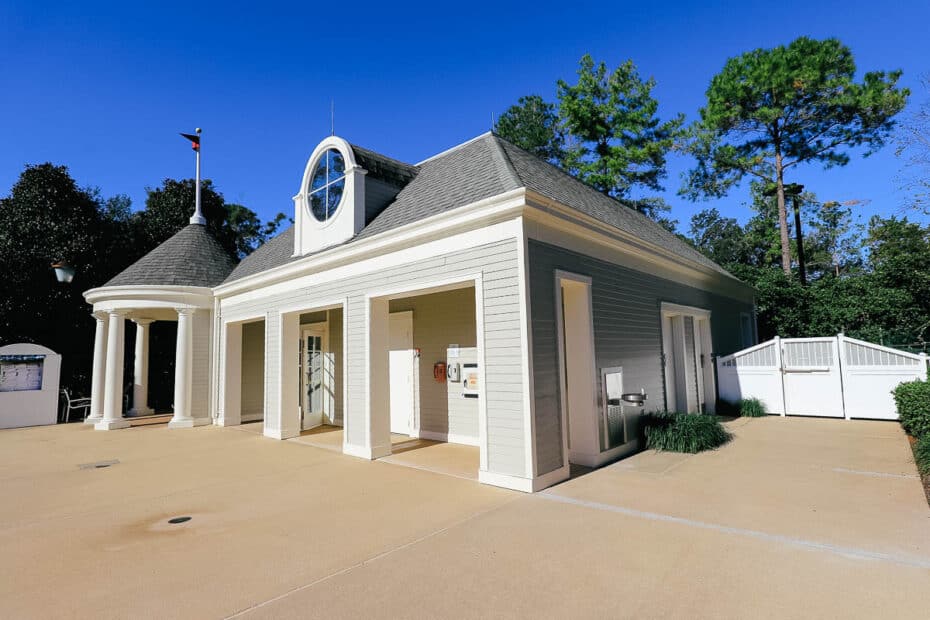 When we stay at the Yacht Club, I usually plan a resort day and do our laundry in the morning while we hang out at the pool. Then after we're finished, we'll spend the rest of the day at Stormalong Bay.
Related: Pools at Disney's Yacht Club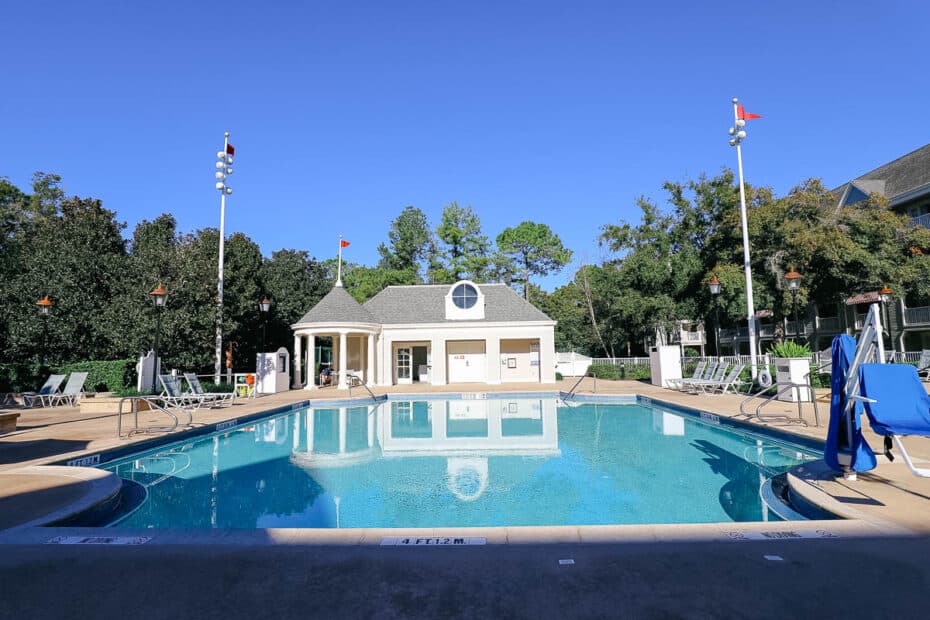 Inside the main laundry, there are three washers and six dryers.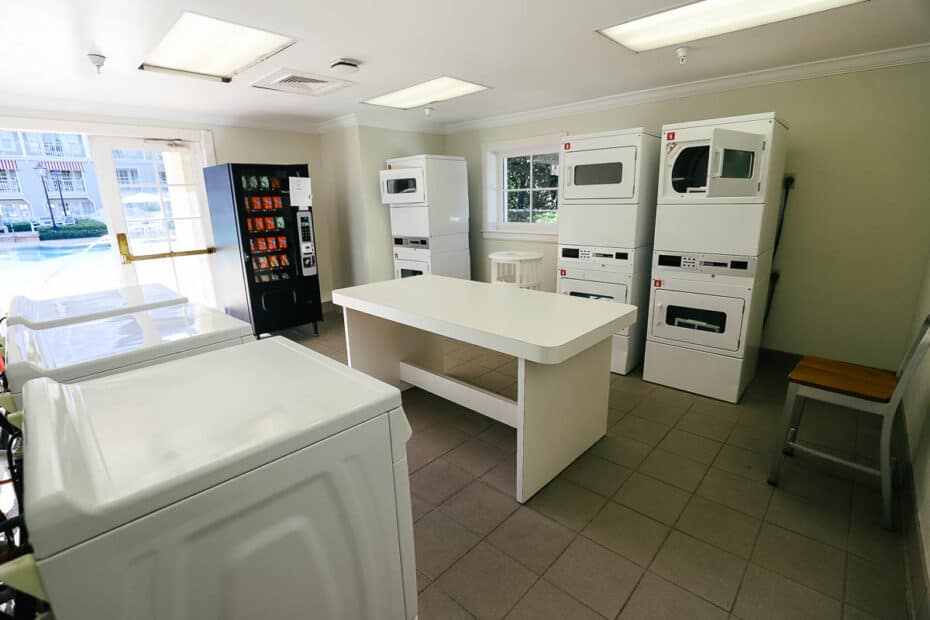 A vending machine dispenses detergent. Unfortunately, it was out of order on this visit. You'll need to use a credit or debit card to purchase detergent if you don't bring your own. They are usually $1.00 per box, and one box is suitable for at least two loads.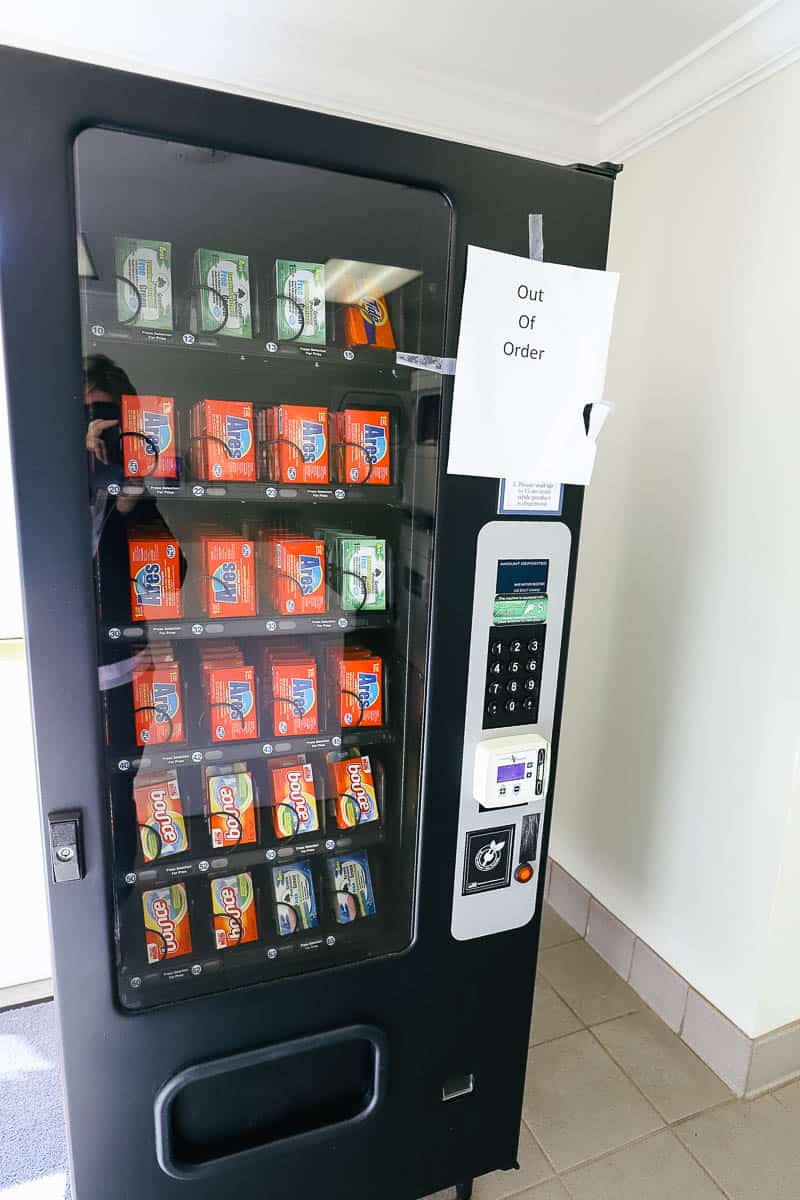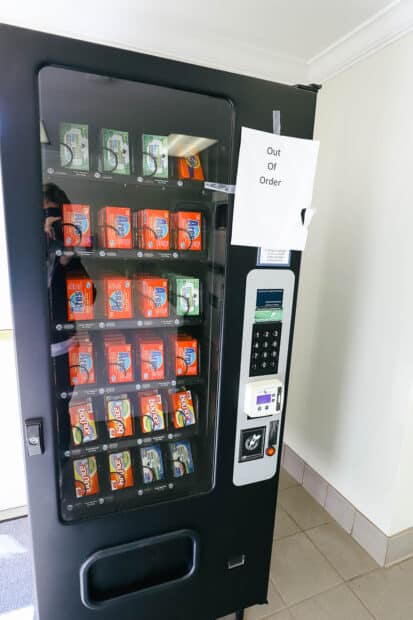 You'll find a payment device with instructions on the far wall. First, you'll load your laundry in a machine and add the detergent.
Then you'll swipe your card at this device and select the corresponding number of the machine you want to start. After swiping your card and selecting the machine, you'll return to the machine and select start.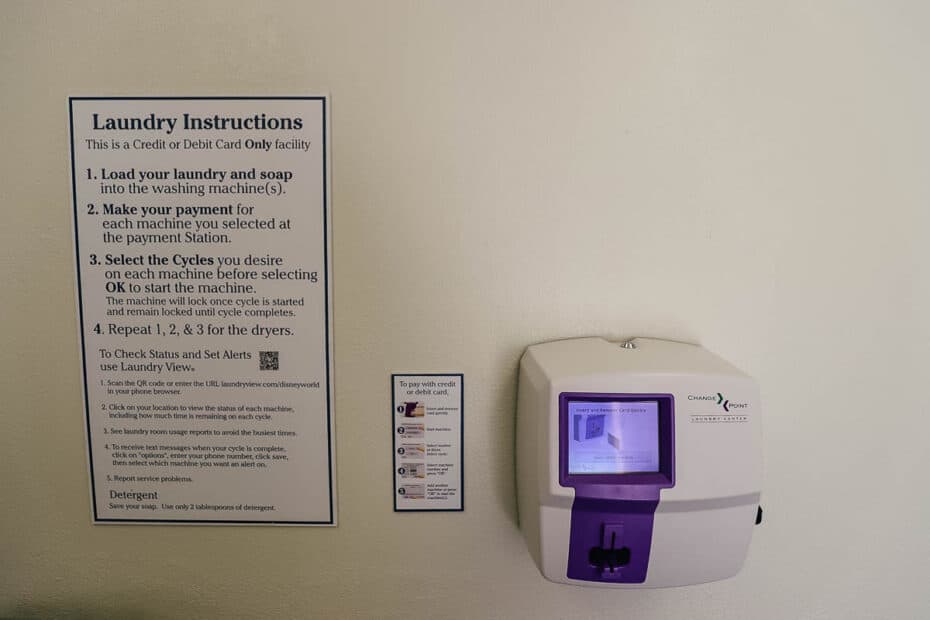 It's a relatively simple process. Each load of laundry costs $3.00.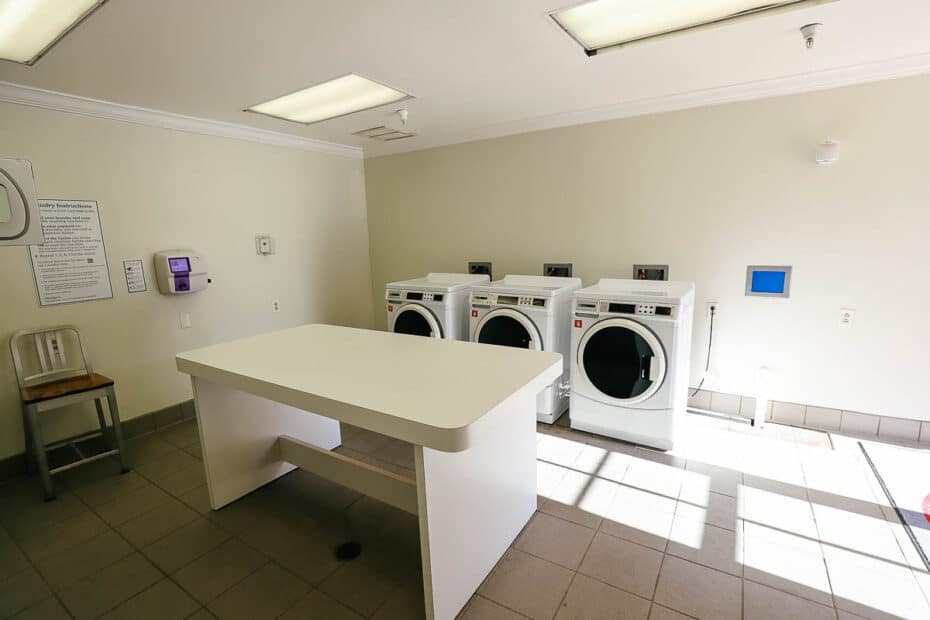 Additionally, there's a secondary laundry room at Disney's Yacht Club.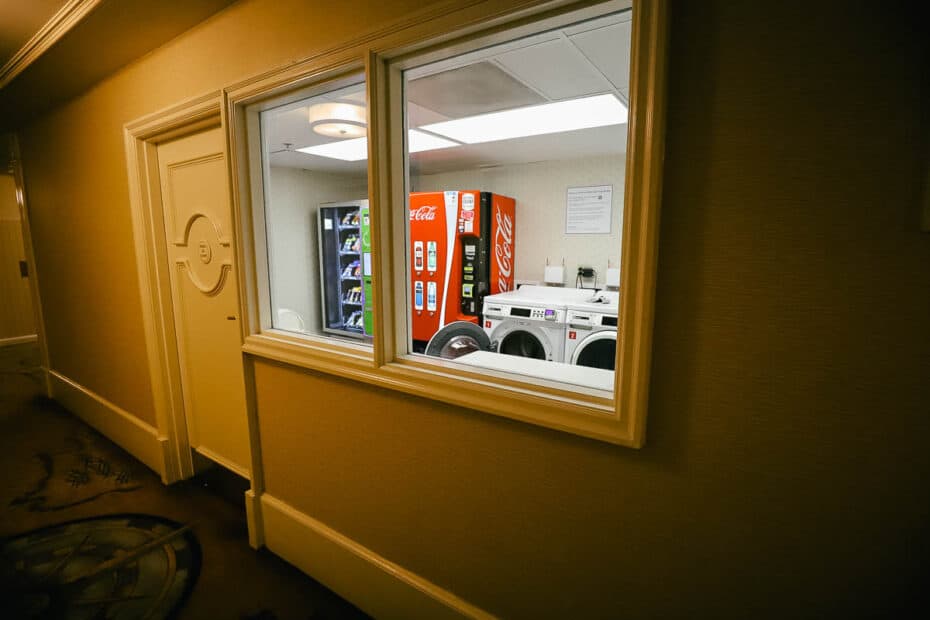 This laundry room is across the hall from room number 1063. So if your room is near 1063, this facility might be closer.
Additionally, you might prefer to use this laundry room on a rainy day. Then, you won't have to go outside to access this location, like the laundry room by the pool.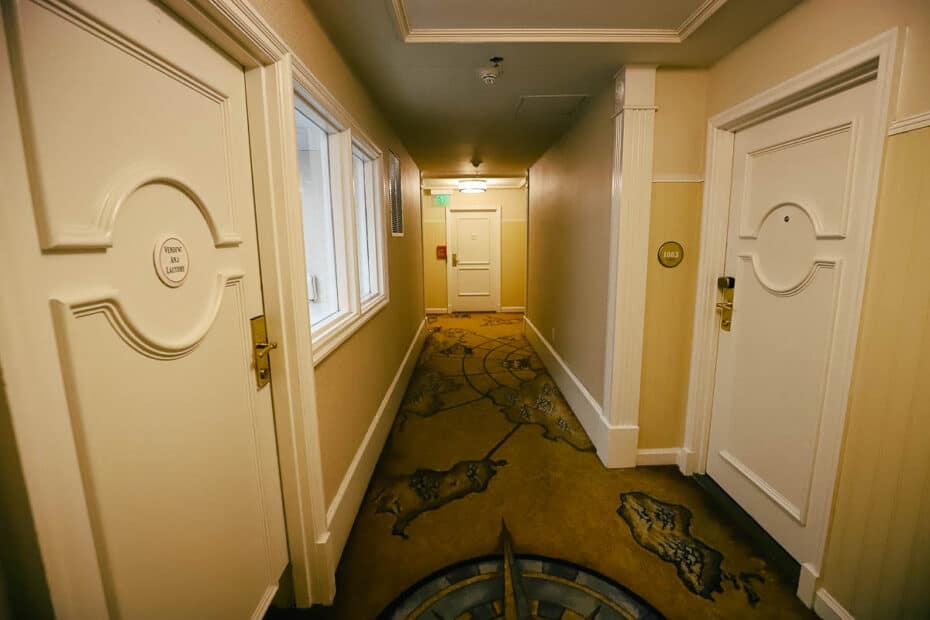 This laundry room is tiny yet efficient. There are two washers and dryers, vending machines, and a small table for folding.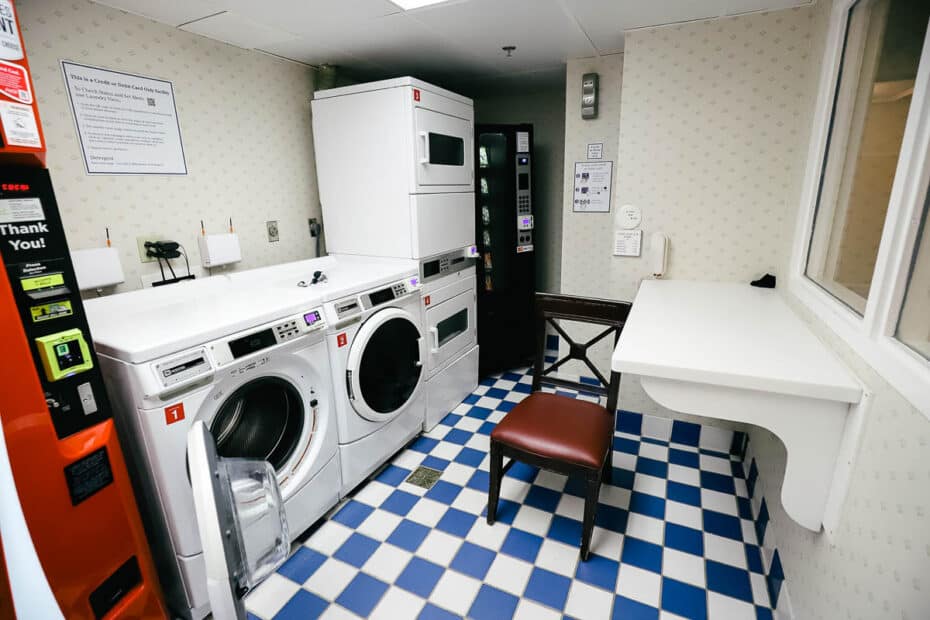 Here are the vending machines.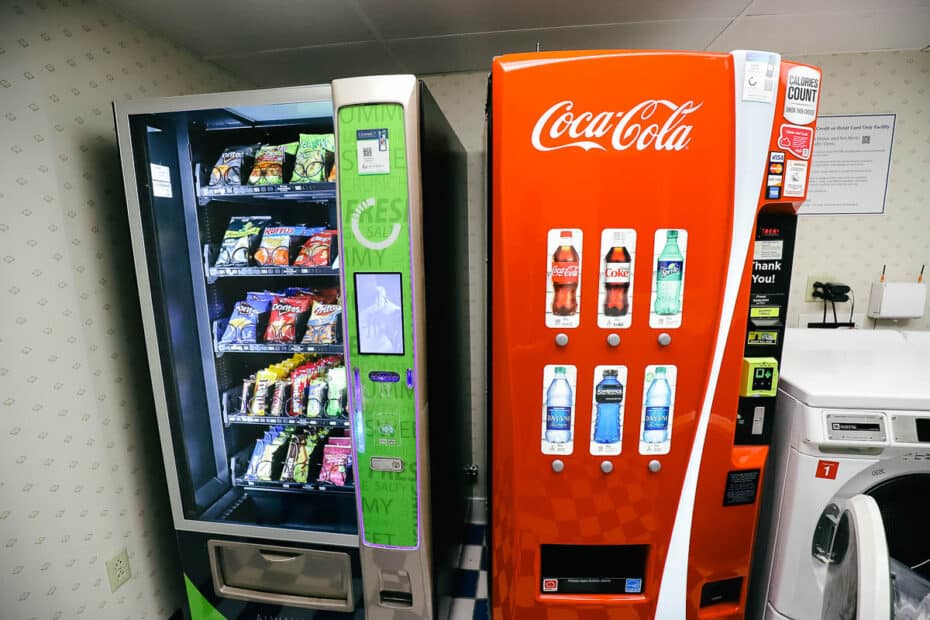 There are usually two kinds of detergent available. One (green box) is an allergy-friendly detergent. However, the red boxes are strong. So if you have any sensitivities, stick with the green box.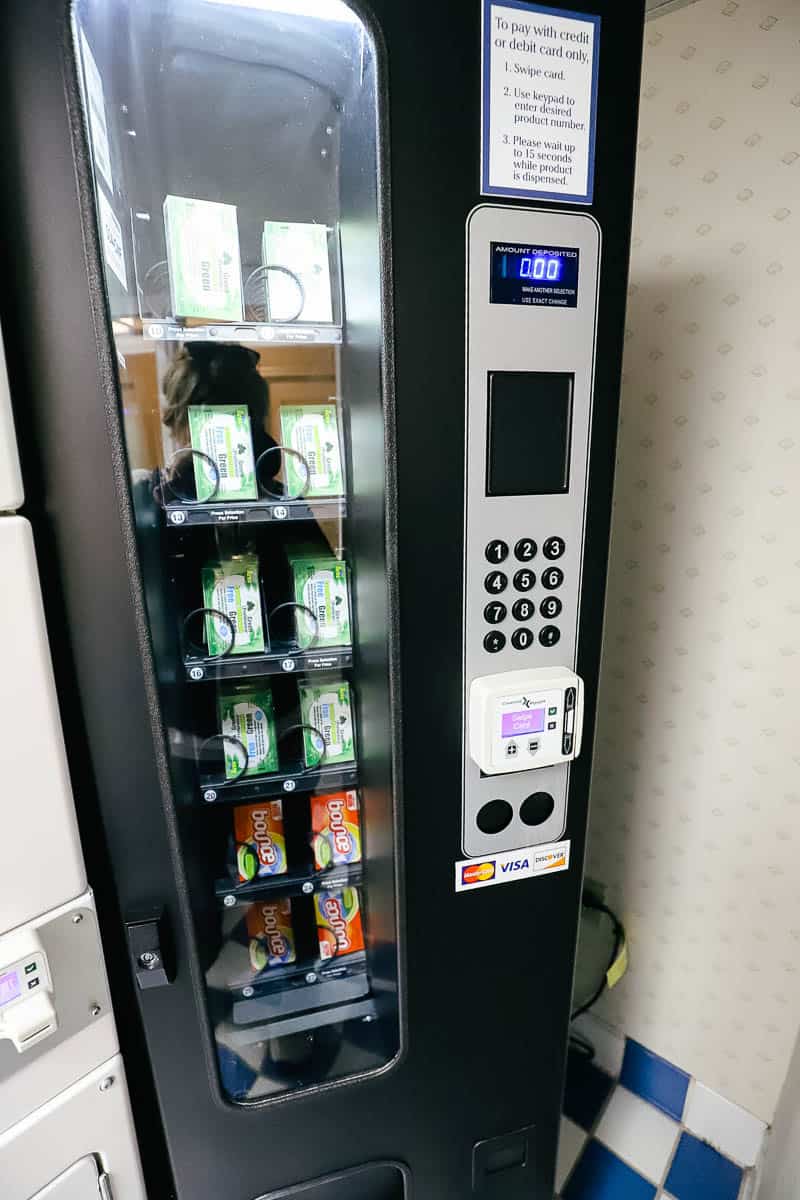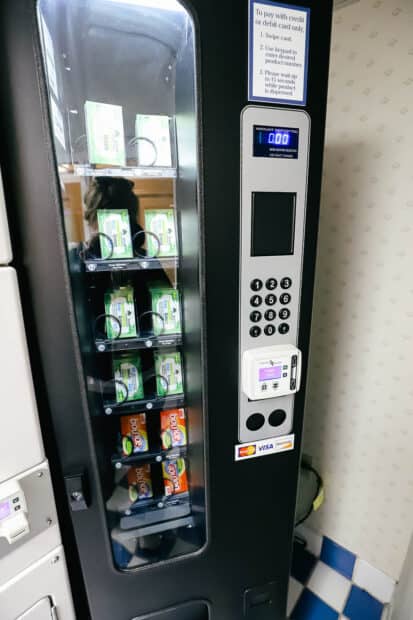 Laundry View manages all of the laundry facilities at Walt Disney World. You can check the status here for this smaller laundry room at the Yacht Club. Their site will show whether or not the machines are available.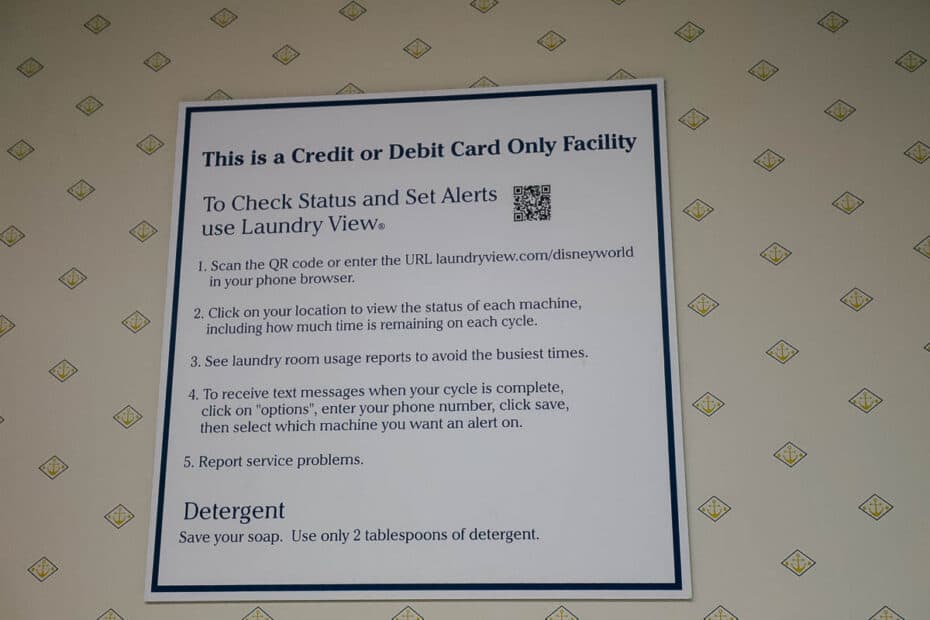 This laundry room works similarly to the one at the Admiral Pool.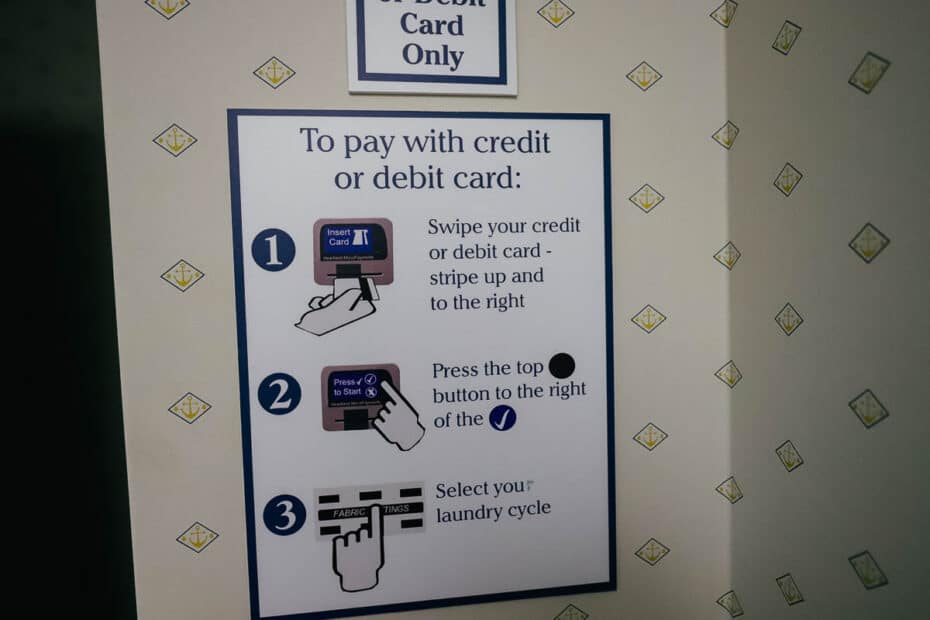 However, the credit or debit card slot is located on the individual machine.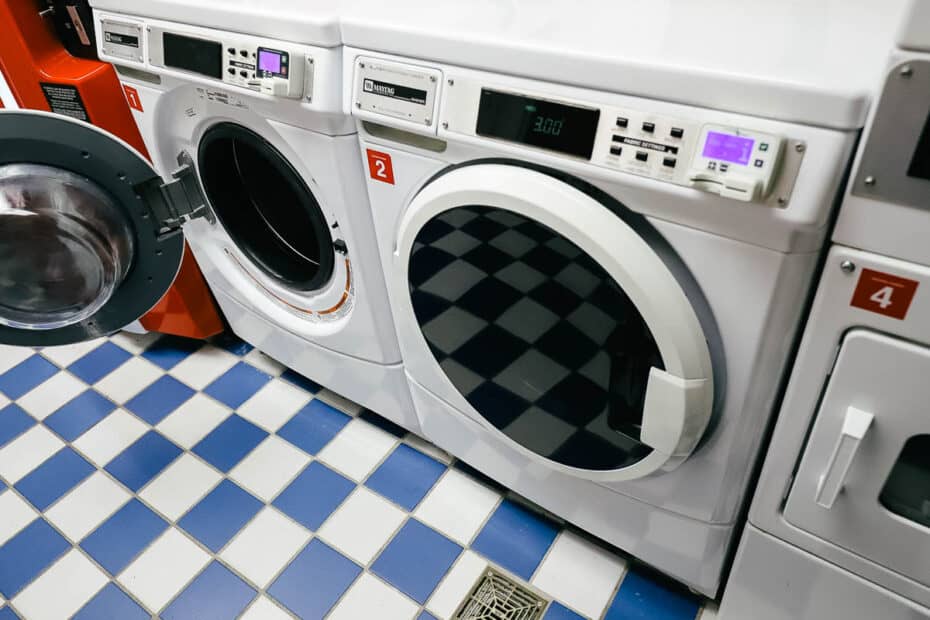 Here's a better look.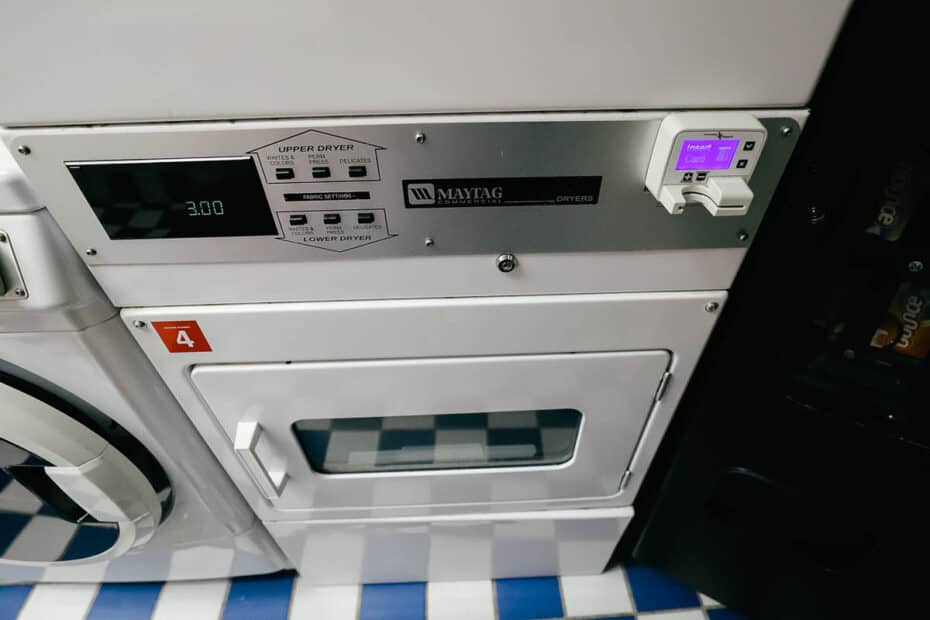 Hopefully, this article provided a few tips for doing laundry during your visit to Disney's Yacht Club. For more details, we have an entire guide that lists our articles for the resort.
Or you might like these individual articles:
In the Comments
Will you end up doing laundry during your stay at Disney's Yacht Club? Did you find this article helpful?
Planning a Walt Disney World or other Disney Destination vacation?
Our friends and travel partner, Firefly Travels, excels at doing Disney differently. You can fill out a plan your trip form on their website, and someone will reach out shortly to discuss the specifics.