Meet Anastasia & Drizella at Disney World (Cinderella's Evil Stepsisters)
Meeting Anastasia and Drizella on your Walt Disney World vacation can be a nightmare! No, really, they are villains. However, this pair that rarely leave each other's side can be somewhat challenging to find.
But if you do run into them, you're sure to be entertained. The stepsisters always have something dramatic going on that typically involves whining about a shoe that doesn't fit.
You can probably tell by their expressions that they keep a sour attitude.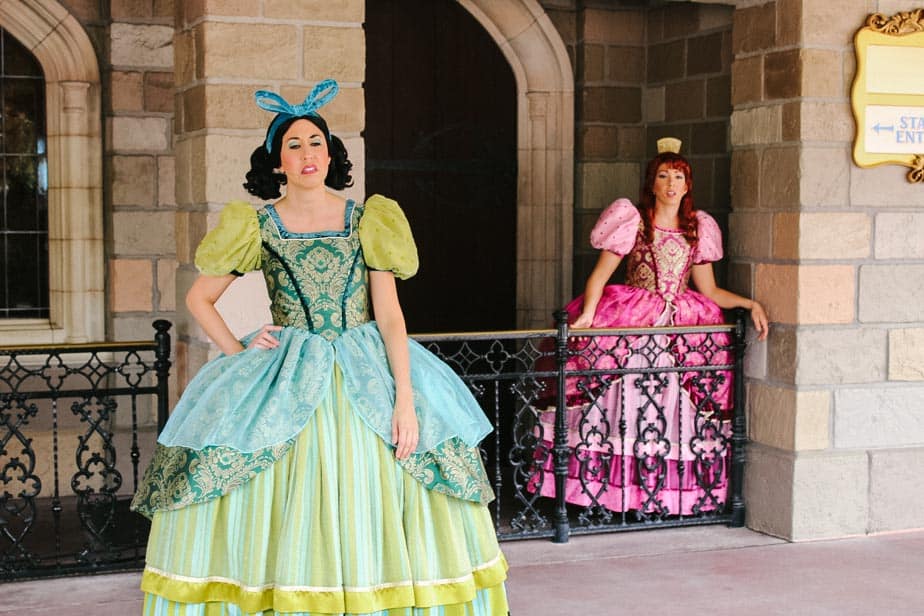 If you want to meet the stepsisters from Cinderella during your next trip to Disney World, here are some tips that will help you locate them.
Typically, the stepsisters meet somewhere behind Cinderella Castle at Magic Kingdom Park. I say somewhere because they've moved around the area several times over the past few years. Before this visit, the last time I saw them, they were greeting guests from the back balcony of the castle.
Since I wrote this article, Princess Fairytale Hall has reopened. Anastasia and Drizella are now meeting guests at Cinderella's fountain. They are usually in the area off and on between 1:00 – 5:00 p.m. However, you'll want to confirm those times and locations in the My Disney Experience app on the day of your visit.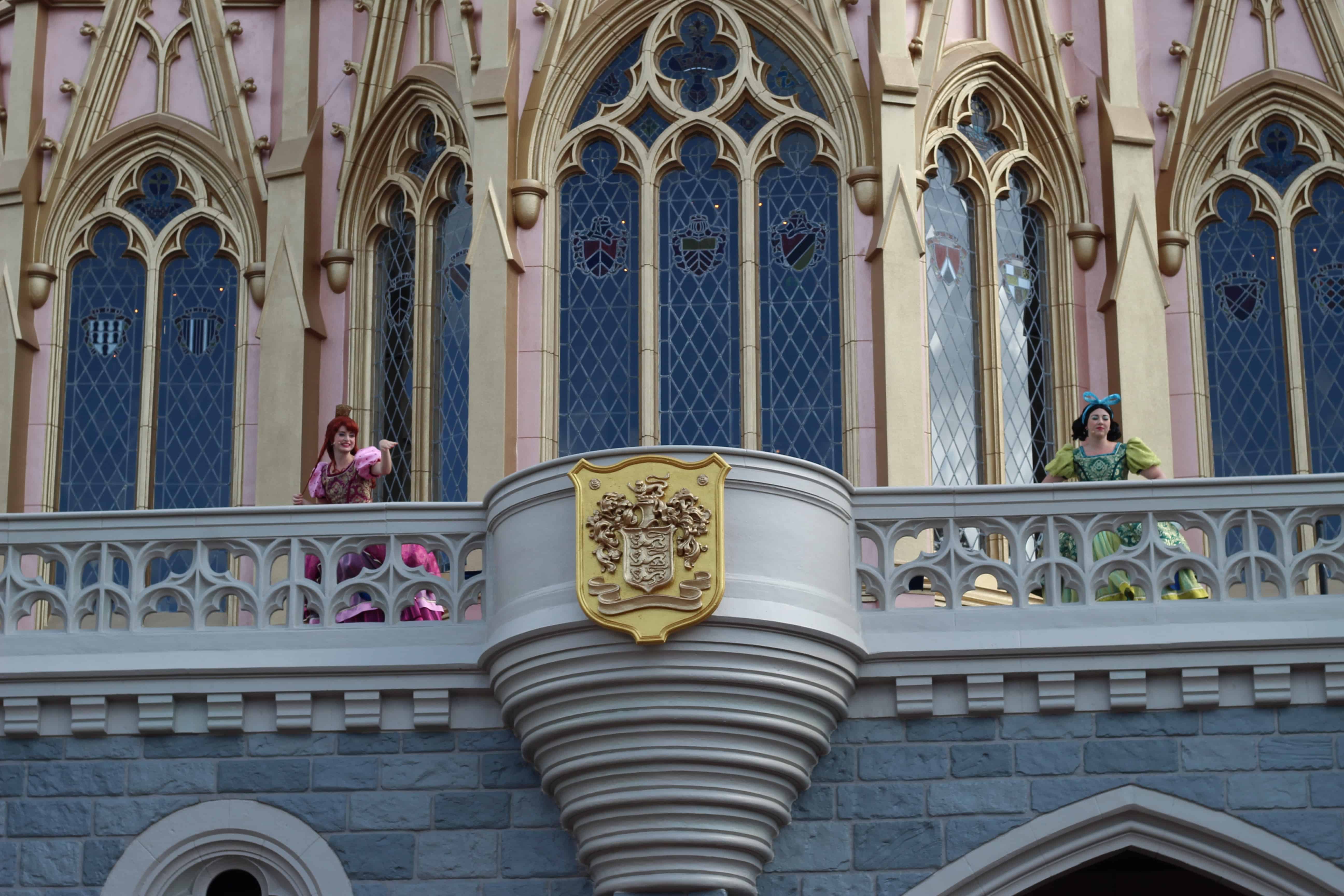 But now, Anastasia and Drizella are meeting guests underneath the entrance to Princess Fairytale Hall.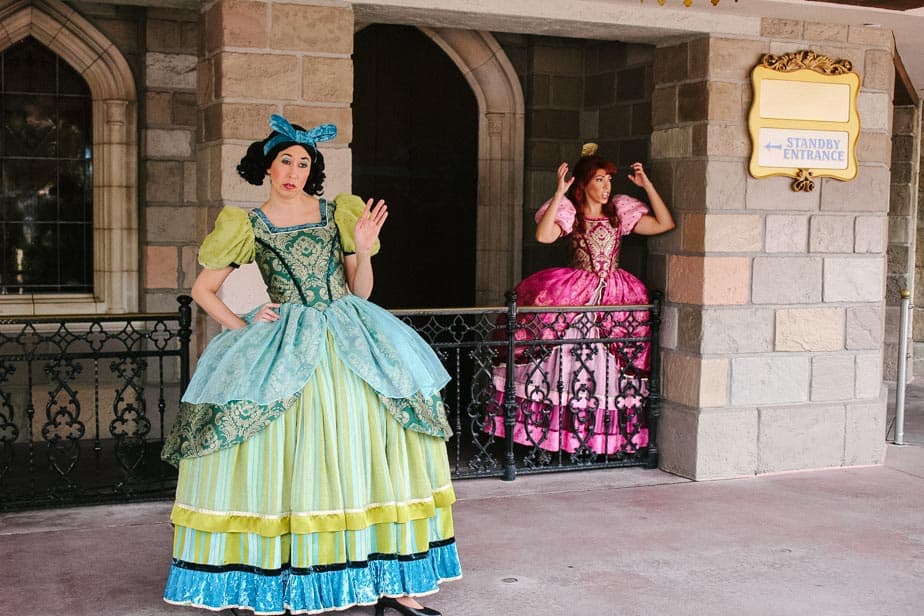 Princess Fairytale Hall is usually where several princesses meet guests daily. However, it has not reopened as of this update. The outside portion of the queue has a large covered area that's shaded and roped off. It's an ideal place for an adequately distanced meet.
Drizella and Anastasia are the daughters of the infamous evil stepmother, Lady Tremaine. They rarely leave each other's side. This day they were carrying on about how several of the rides at Magic Kingdom did the same thing–spin! (They must have known I was there!)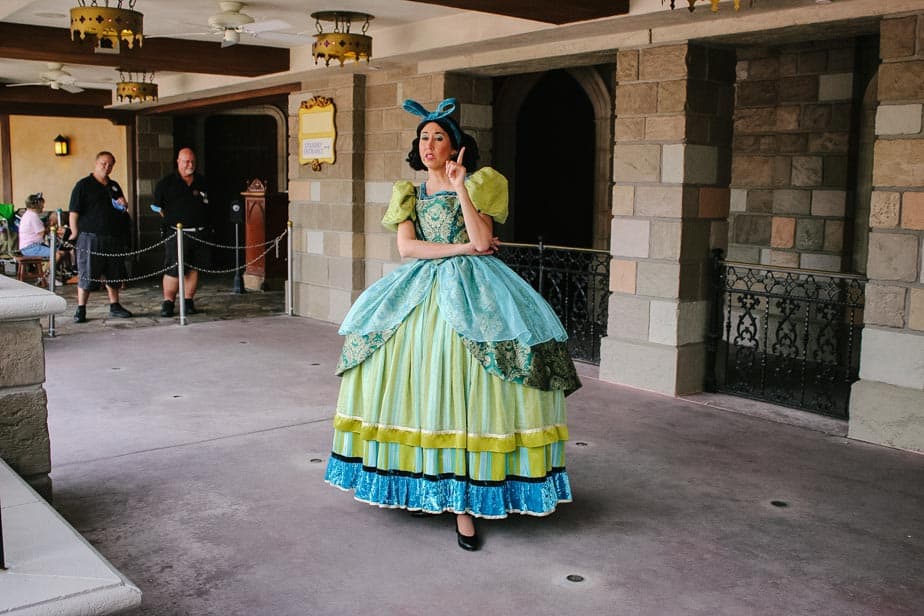 Anyway, Anastasia did mention that Dumbo at least had two spinners that went in opposite directions. You know, so you could spin both ways. We were all very amused by the subject.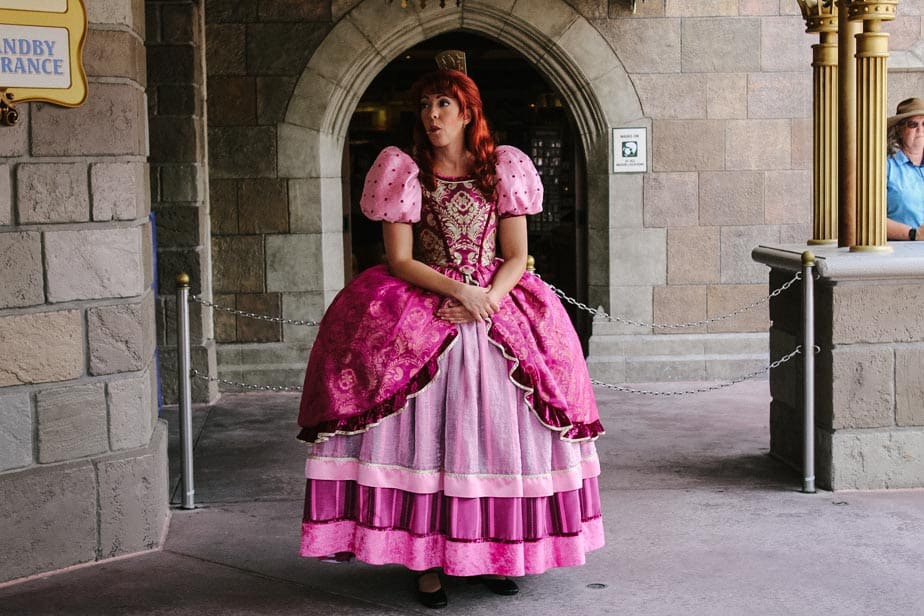 The timing for this particular character meet is not listed in the My Disney Experience app. Therefore, you'll have to run into this duo by chance. I was in this area for about an hour, taking photos on a Friday morning before lunch. While I was there, I noticed that the stepsisters came out to visit three different times.
It appeared they were taking breaks for about 10-15 minutes between sessions. Most character meets usually wrap up by around 5:00–6:00 daily. At this time, it's rare to see characters after dark except for special occasions like the After Hours events.
Previously, Anastasia and Drizella met daily at Magic Kingdom Park along the wall behind the carousel. On the days they weren't available, the Fairy Godmother would meet in the same area.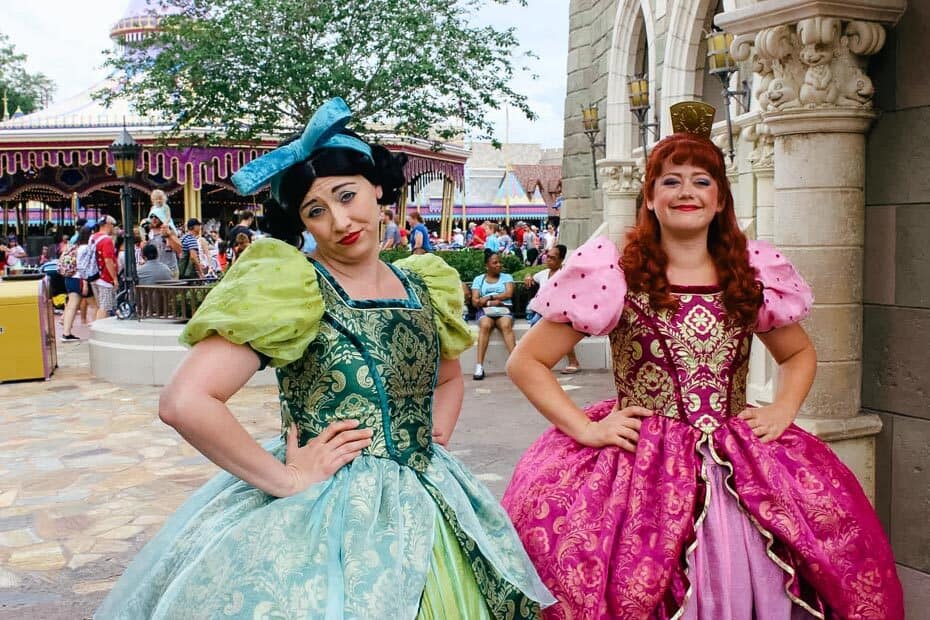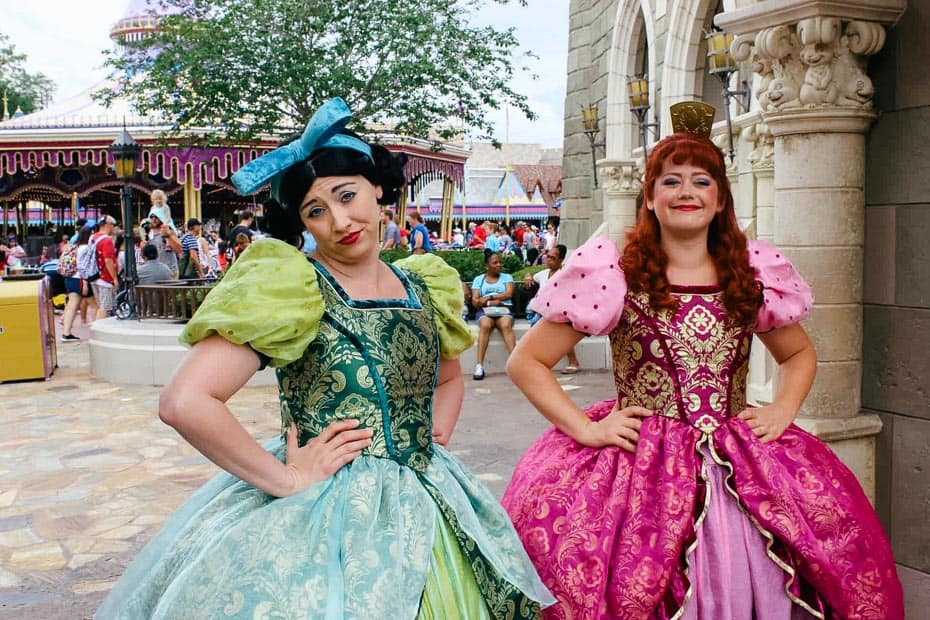 You can still see the Fairy Godmother most days in the Magic Kingdom Cavalcades. Those times are listed in the My Disney Experience app.
For those wanting to meet characters at Disney World, here are a few updated locations:
Additionally, you might enjoy character dining at Disney World. I have found that the food and character interaction at the Topolino's Terrace character breakfast to be better than most.
Are you hoping to meet Anastasia and Drizella on your next Disney World vacation? Leave a comment or any questions below. I'll be happy to answer them based on my experiences.