Meet Edna Mode at Disney World
Testing……Testing….. Is this thing on? Maybe when you hit publish Fozzie! I hope you didn't think I was going to write about anything other than Edna Mode for my first post. Fair warning this was the website's original first post, but the Edna Mode character meet information should be fairly up to date.
Update: Character meets have not been available since the parks reopened in 2020. However, you can usually still see Edna Mode during the day at Hollywood Studios in the character motorcades.
Or you can continue read below about her original meet:
Do you ever ask yourself where can you meet the Incredibles at Walt Disney World? Well, I've got news for you! You can meet Edna Mode at Disney's Hollywood Studios! She's there for a limited-time engagement that has been extended.
I have a feeling this blog is going to be Incredible! So I decided to write about them! See what I did there? Just wait, there is so much more to come. I know if I didn't have you at The Muppets or Disney's Hollywood Studios already that the mere mention of Edna Mode is enough to make the most hardened hearts melt. What else would inspire a visit to Hollywood Studios anyway?
So here we are: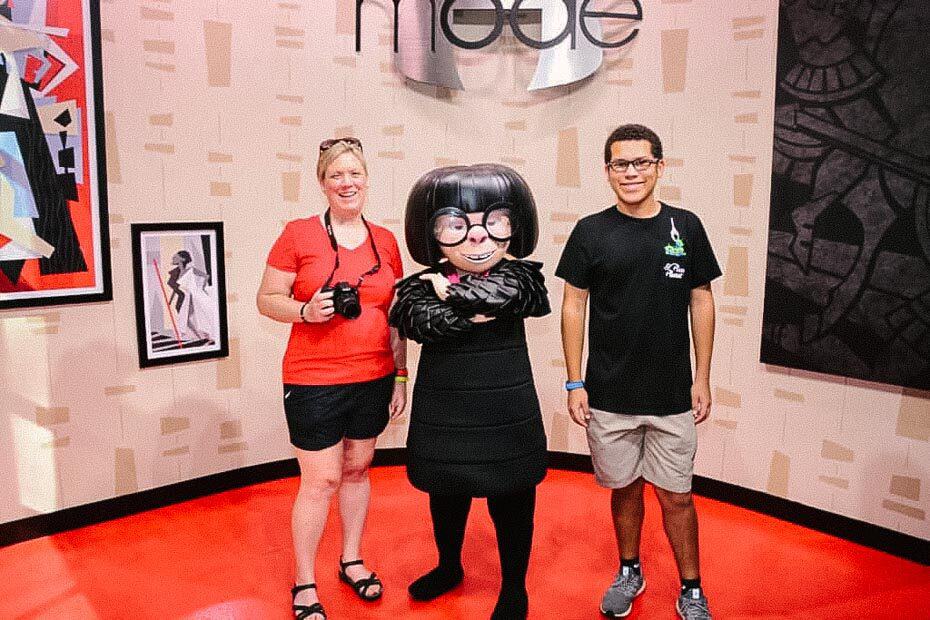 That's me on the left, typical Disney Blogger, camera in hand, ready to strike a pose…what you see is what you get. You can probably tell I'm a jogger….okay maybe you can't tell, but more on that in some other post sometime, somewhere, on this website of course. That's my son, we are quite the duo. Meet and greets are not typically our thing since he's gotten older but he still likes to entertain his old mom every now and then. I'm really not that old, I'm only kidding.
Edna Mode Meet at Hollywood Studios
On to the real show, Fashion Icon Edna Mode is currently meeting at Disney's Hollywood Studios and she is the real deal. Remember Pixar Place? Well, now this area has been transformed into Municiberg Plaza. Here you will find "An Incredible Celebration" promising "A Super Fun Time" and "Featuring the Edna Mode Experience."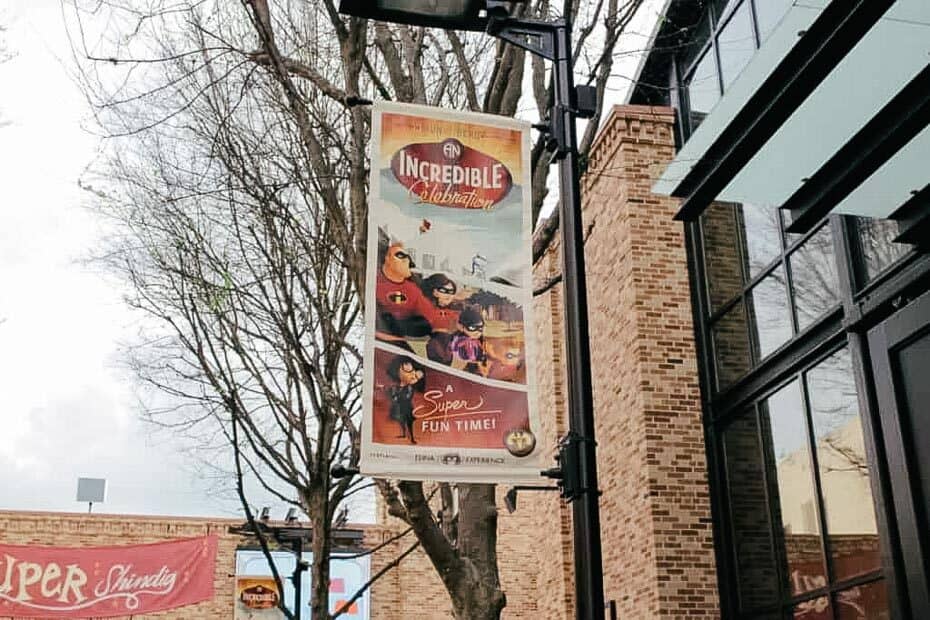 The area is a great space to have some fun with your favorite Supers! They have a dance floor called The Super Shindig toward the back of the area. Here you'll find different Incredible characters taking a spin with the audience and occasionally stopping to pose for pictures. While we were there Mr. Incredible and Elastigirl were both out entertaining the audience. As we were leaving we also saw Frozone had come out after a short break.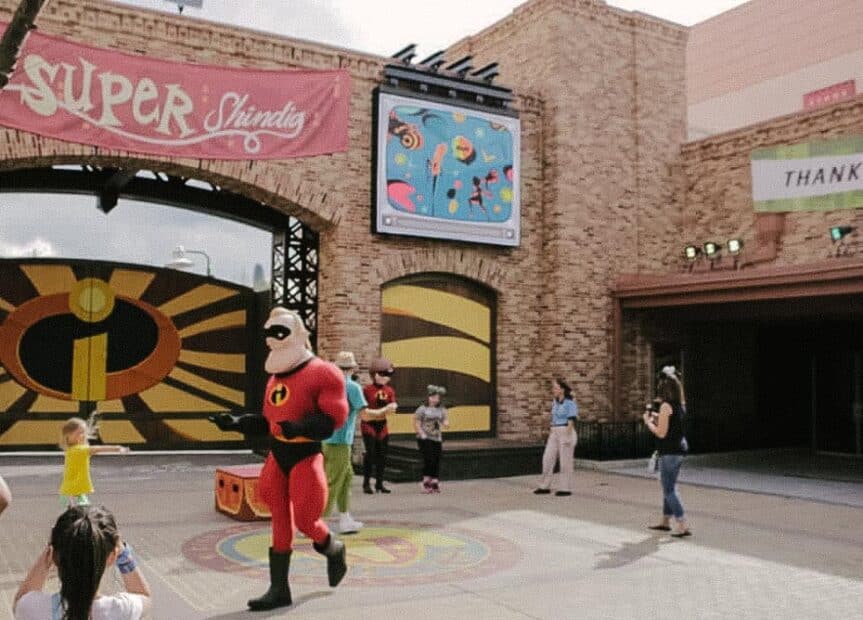 There is also a great photo opportunity in the area aside from the character meet and greet and Super Shindig experience. I just happened to catch a large family trying to get everyone together to get their photo made!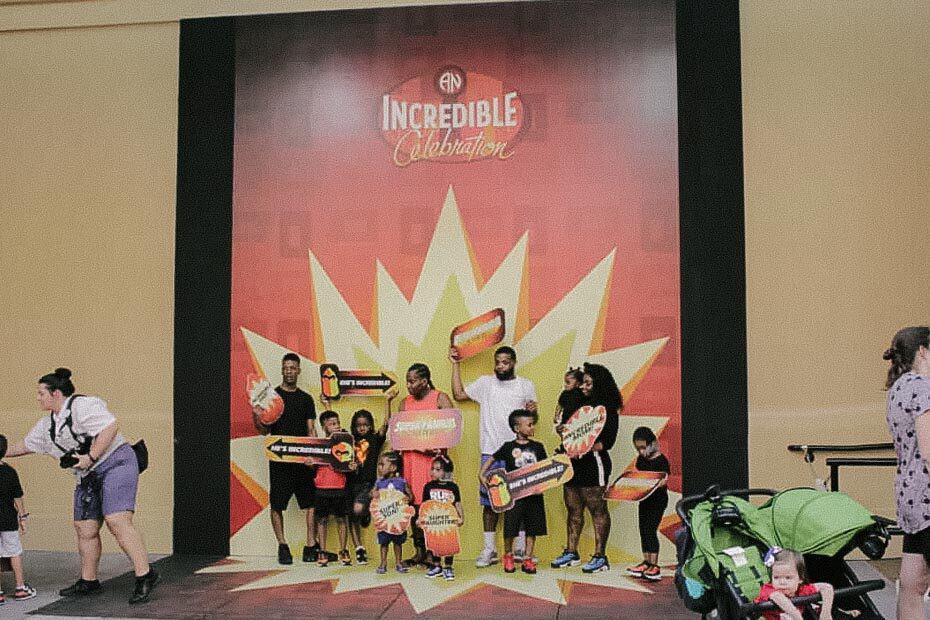 Edna Mode Experience
Just across from this photo opportunity you will find the Edna Mode Experience. I love her! That aside, the line was posted 20 minutes at around 4 pm on a Saturday in March during the midst of Spring Break. This was well worth the wait and the queue was quite charming as well as entertaining at the same time.
If you are any kind of a fan of the Incredibles this line and character interaction is a must-do. Edna's, being the Supers exclusive wardrobe designer, work is featured throughout the queue. Here's a peek at some of the super suits you will encounter while you wait: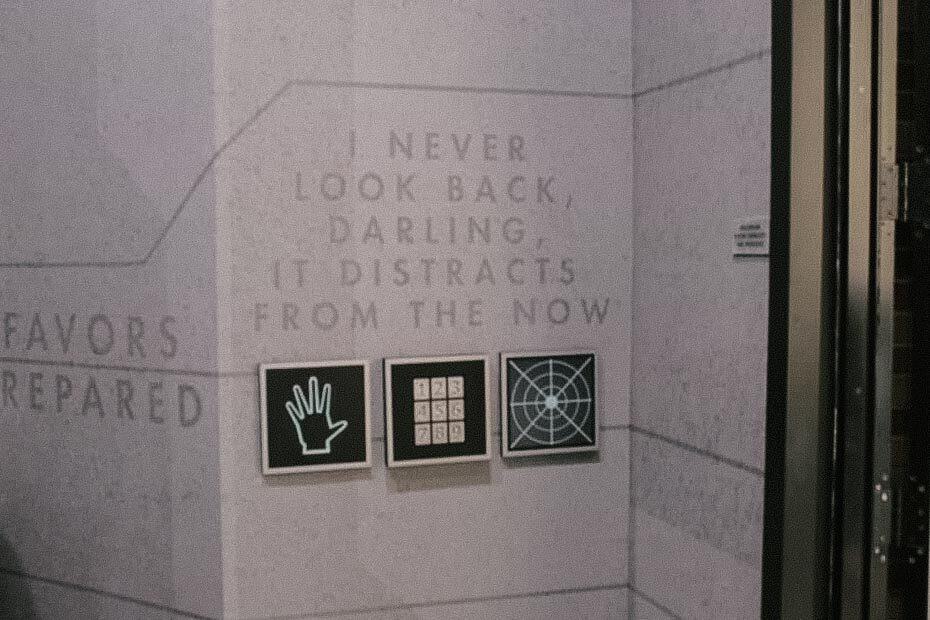 Elastigirl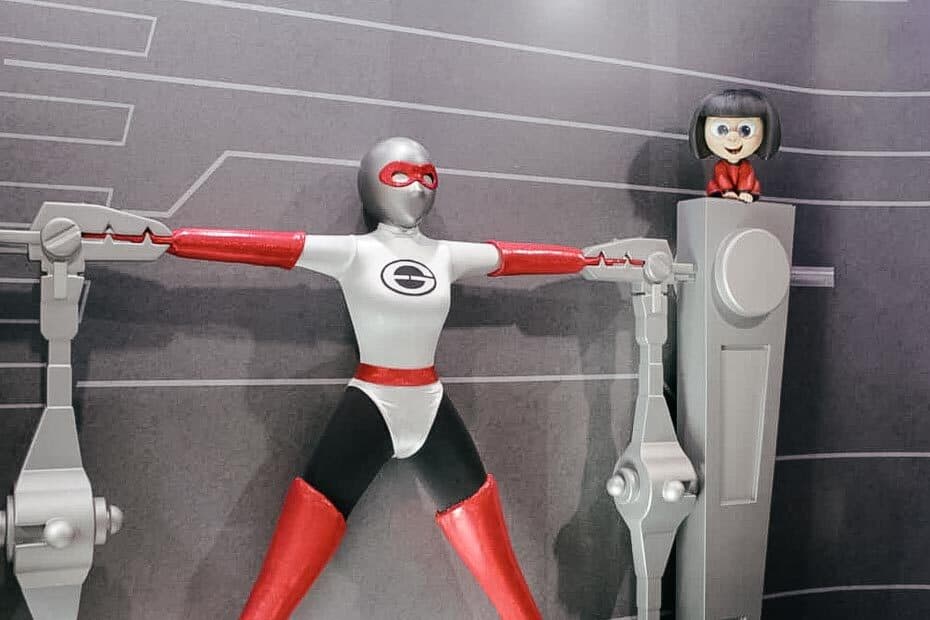 Violet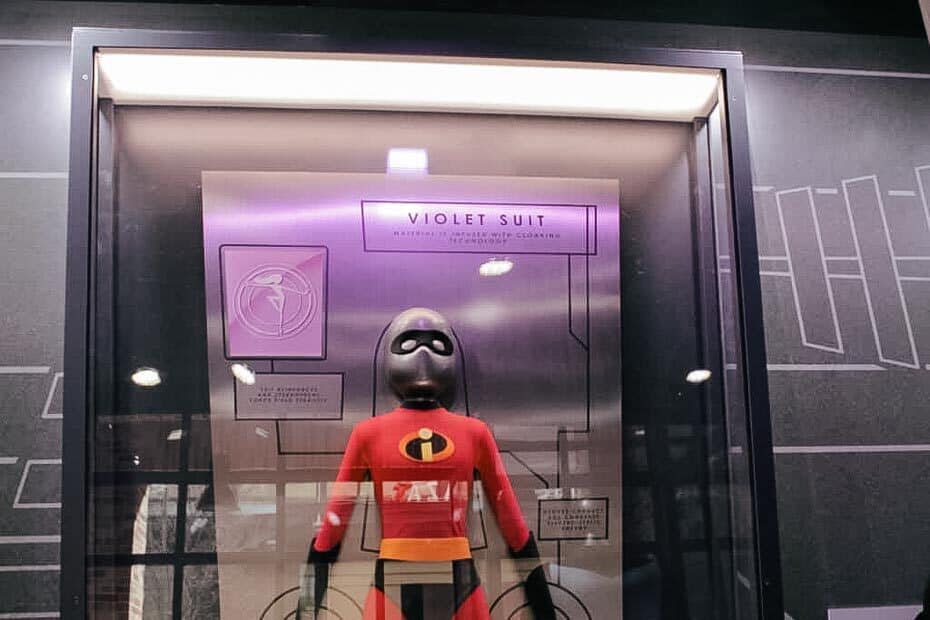 Frozone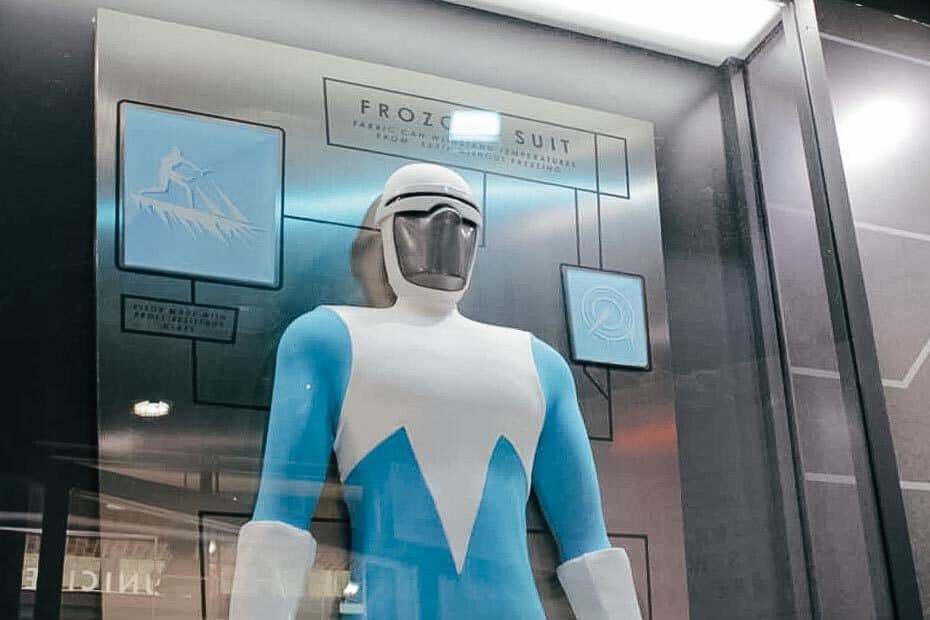 Dash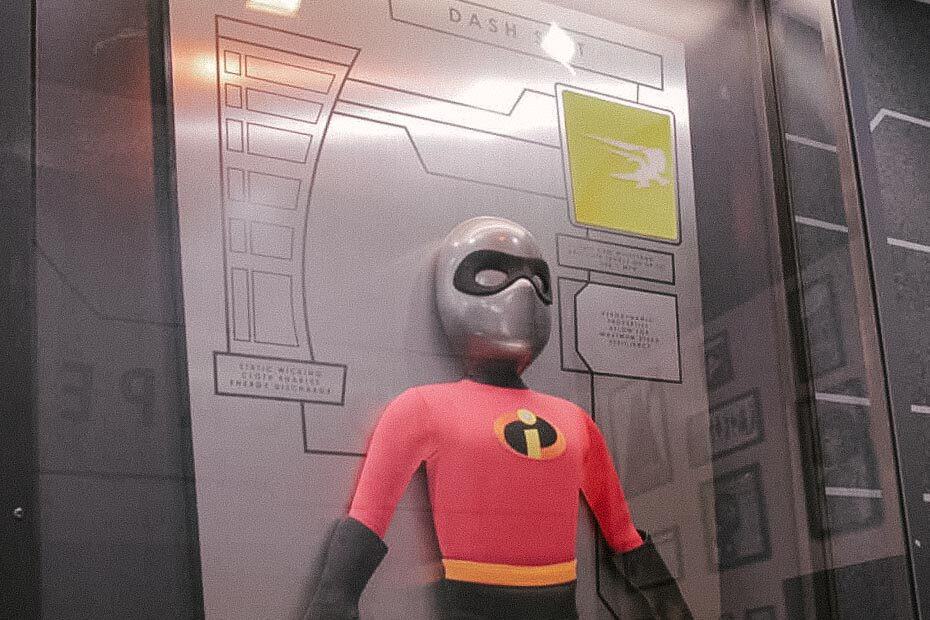 A few Edna Mode mementos.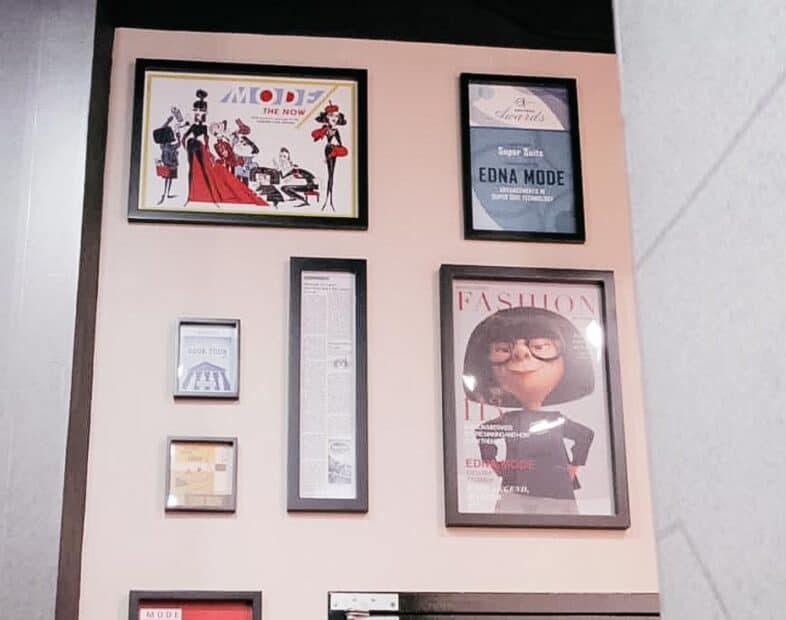 Our meet with Edna was quite endearing. She pointed out that she was wearing glasses, my camera had a glass lens, and my son was also wearing glasses. The photo pass photographers were also having a fun interaction with all of us as well. If you are in the area, I would have to say it's a must-do character meet.
Edna Mode was originally listed as a limited-time engagement ending in September of 2019. However, Edna's meet was extended beyond the initial expiration for the limited-time engagement.
Hopefully, when normal character meets resume, she will be back meeting at the former Pixar Place at Disney's Hollywood Studios. Make sure to check the My Disney Experience app or Times Guide on the day of your visit to confirm all character meets and times.
If you are looking for more character experiences for your visit we are constantly updating our character page, Disney World Characters.
And I have a full guide to dining with characters at Disney World here.
I hope you enjoy your Hollywood Studios and Edna Mode visit! Don't forget to let me know your favorite character in the comments section!s