Meet Edna Mode (The Edna Mode Experience at Disney's Hollywood Studios)
In this article, we visit Disney's Hollywood Studios to meet Edna Mode at The Edna Mode Experience. Below, we'll look at a few photos of the meet-and-greet and discuss where you can find her on your next visit.
"I never look back, darling, it distracts from the now."–Edna Mode, The Incredibles
Edna Mode has a traditional character meet-and-greet at Disney's Hollywood Studios. She has returned to her home at The Edna Mode Experience, and as you probably already know–she's fabulous!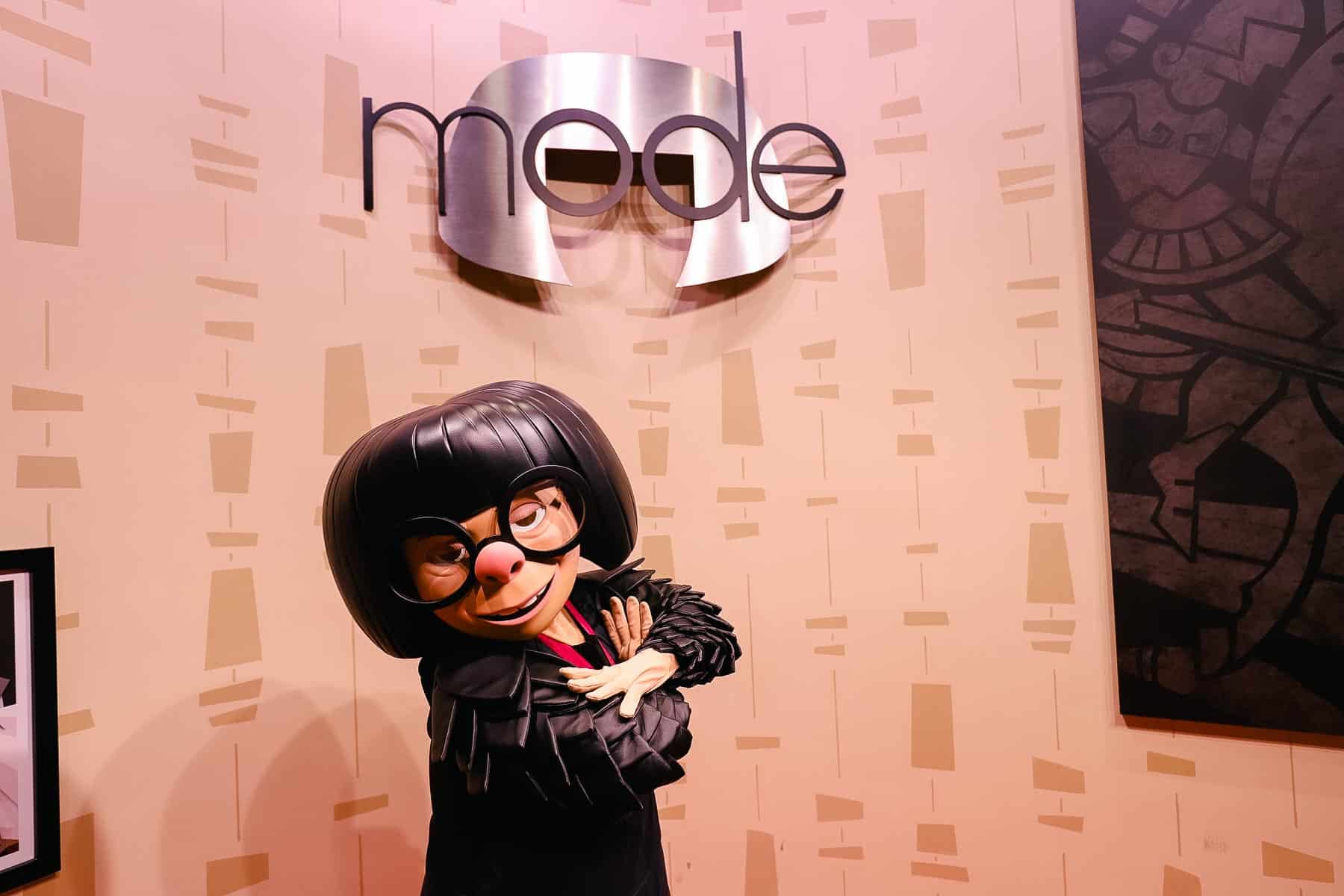 The Edna Mode Experience is toward the back of Pixar Place. For a while, this area was called Municiberg Plaza. But it's recently been somewhat rethemed to represent Pixar again.
Pixar Place is on the left before you get to the main entrance of Toy Story Land. For reference, Pixar Place was home to Toy Story Mania and the former Woody and Buzz Lightyear character meet-and-greet. However, those things were relocated when Toy Story Land opened.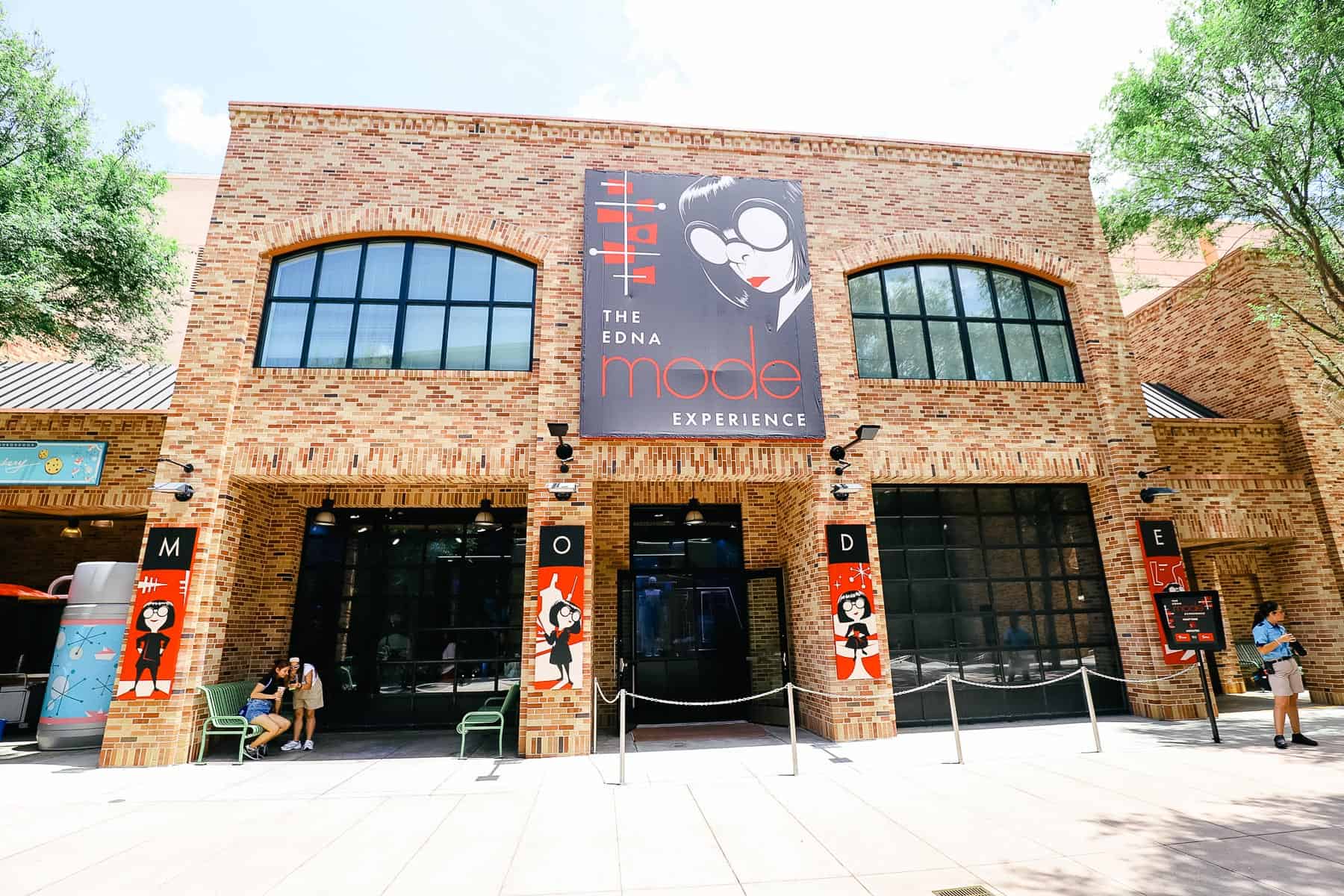 Several new signs indicate the entrance to The Edna Mode Experience.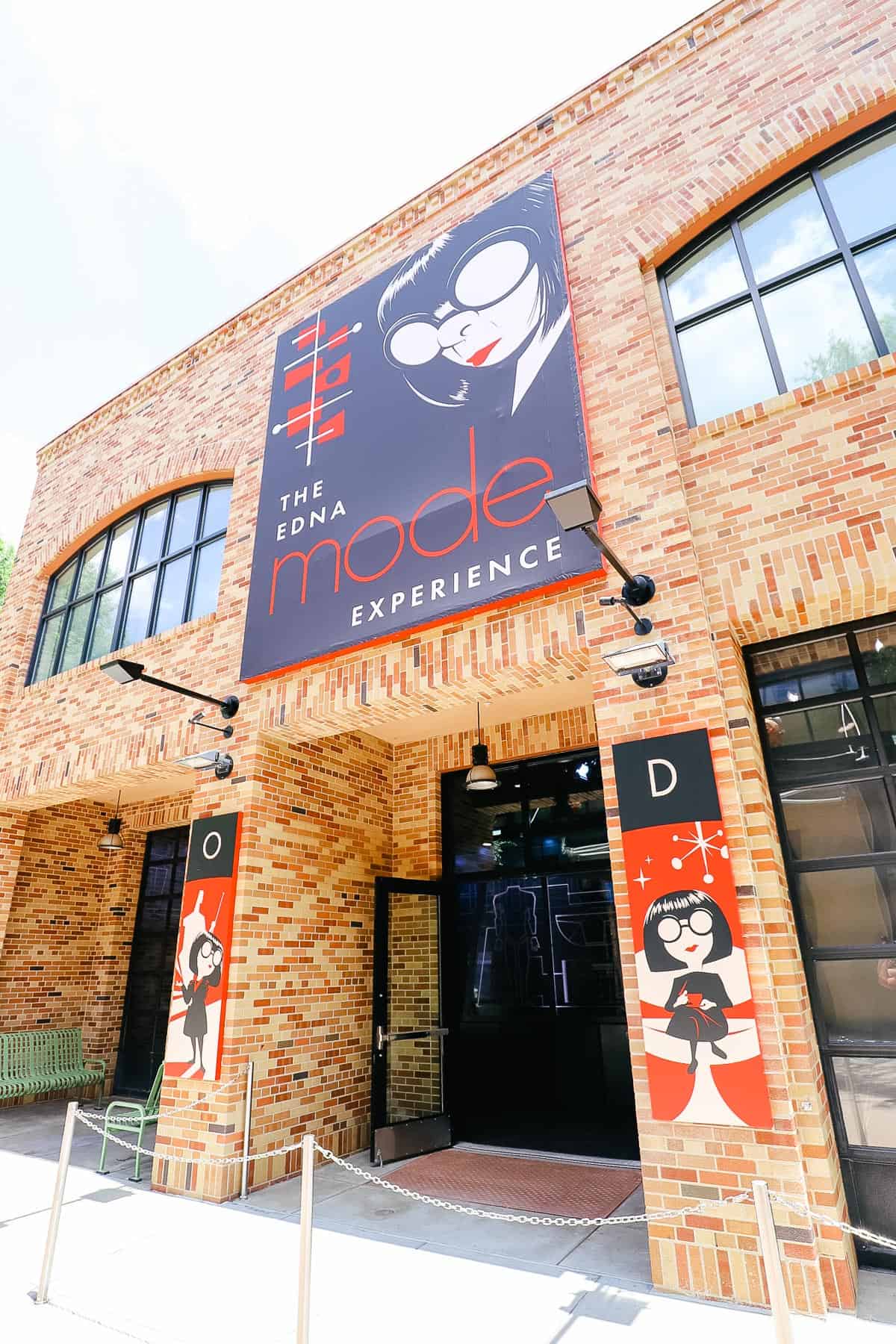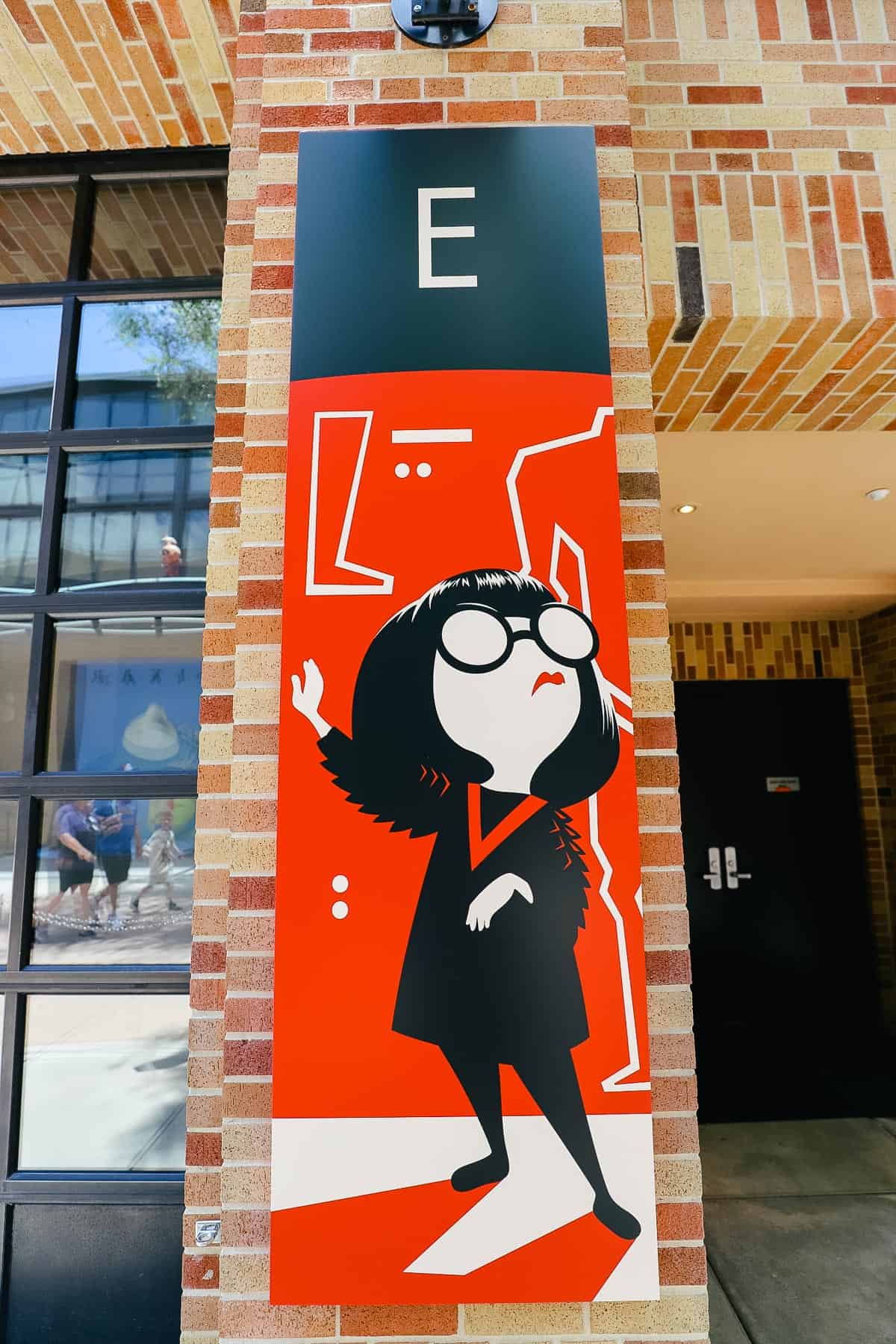 The Edna Mode Experience was open from 9:00 a.m. to 5:00 p.m. on the day of our visit. A five-minute wait was posted outside the entrance.
You'll want to check the exact hours in the My Disney Experience app on the day of your visit. However, these hours won't vary too much since this is a dedicated indoor location.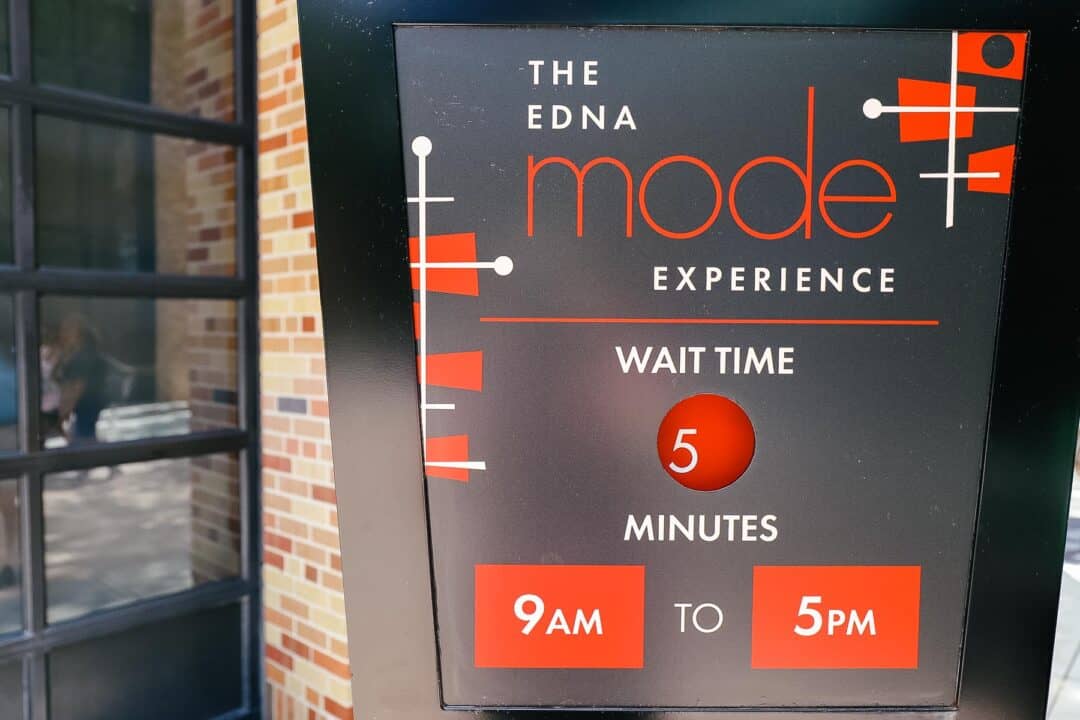 It's nice to be able to wait in a cool, air-conditioned line to meet characters. Unfortunately, many of the character meet-and-greets are outside in the scorching sunlight.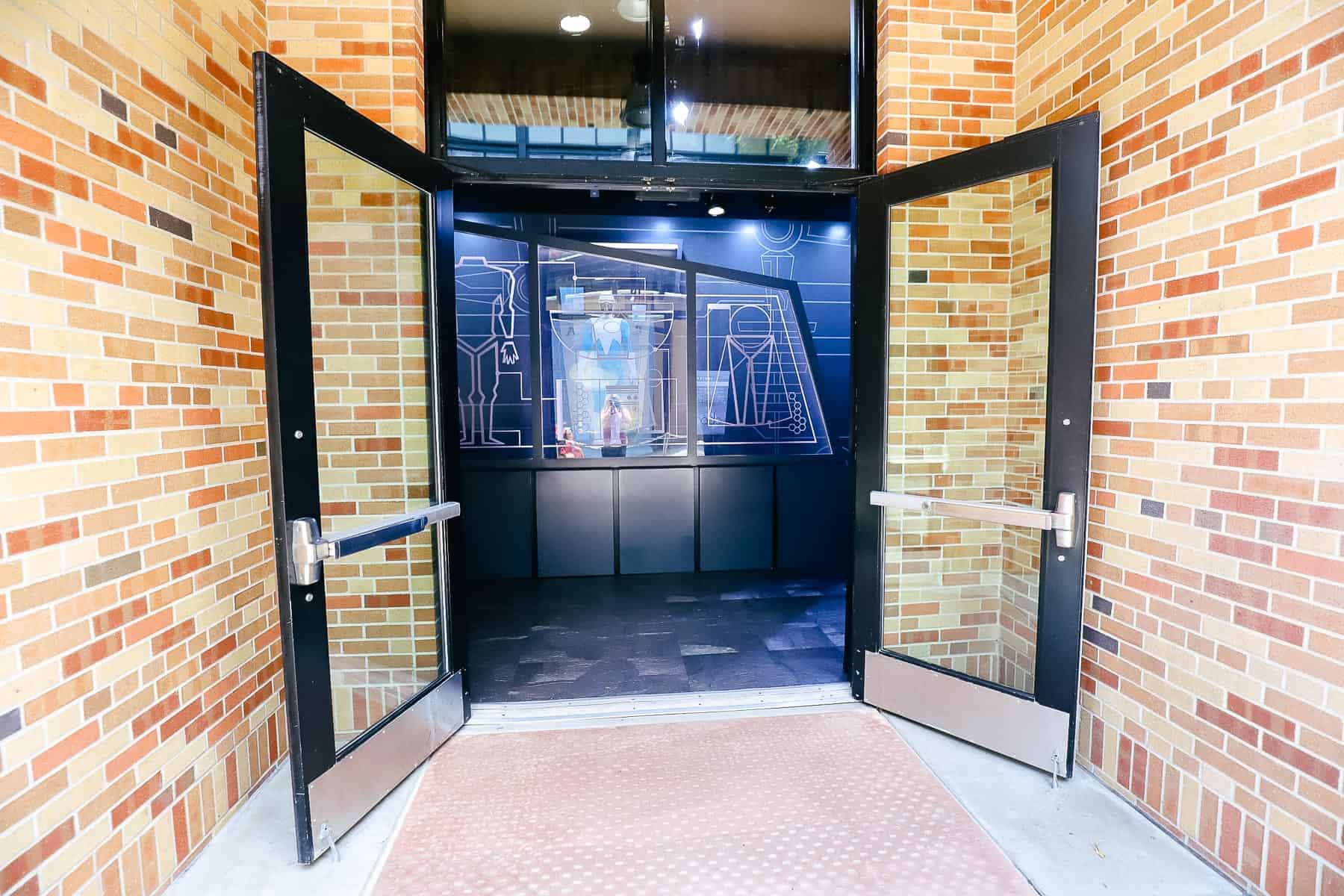 Inside, the queue features some of the super suits Edna Mode designed for the Incredible family. First, we have Bob Parr's original blue superhero suit.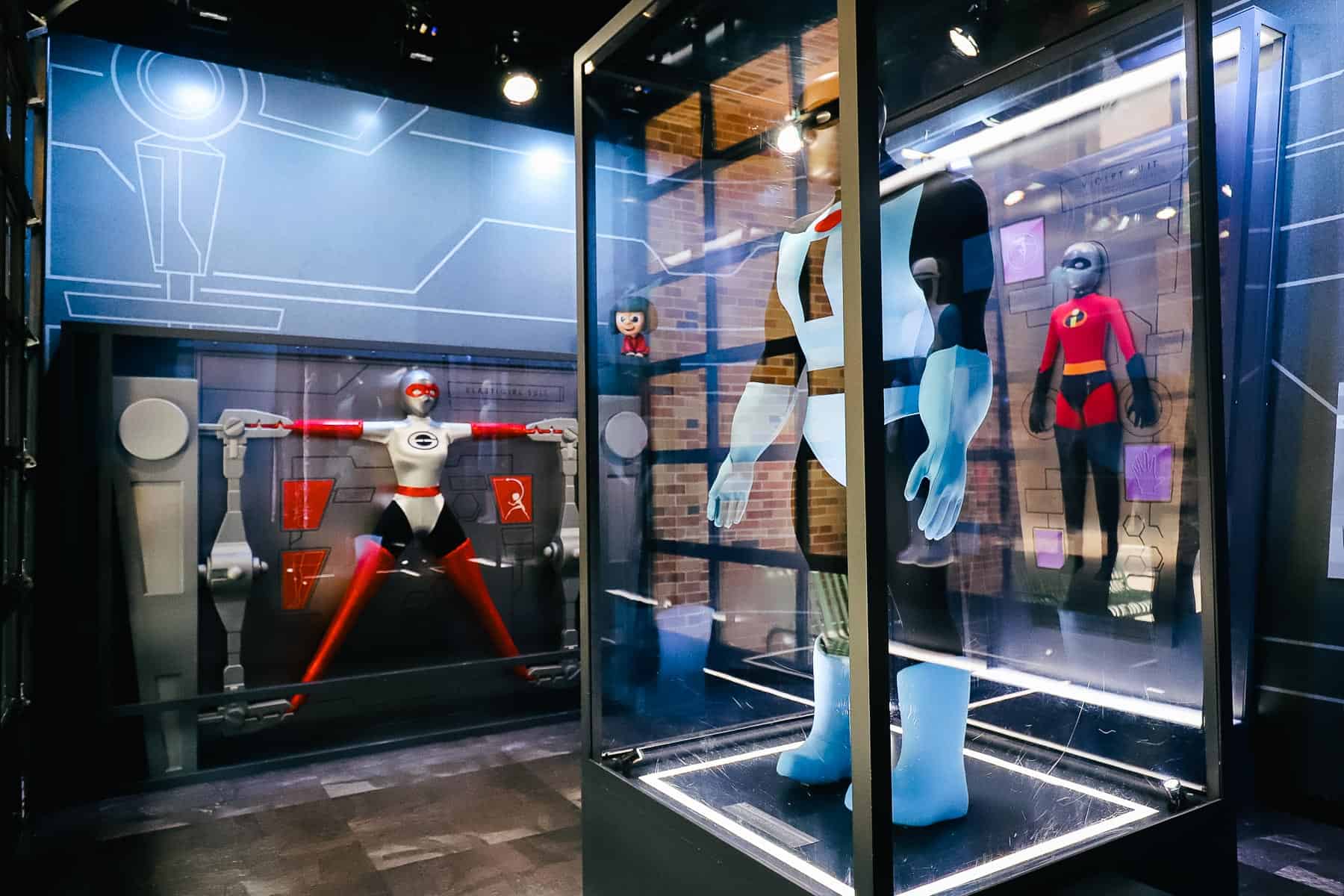 Helen Parr's (Elastigirl) suit has some super-stretching capabilities.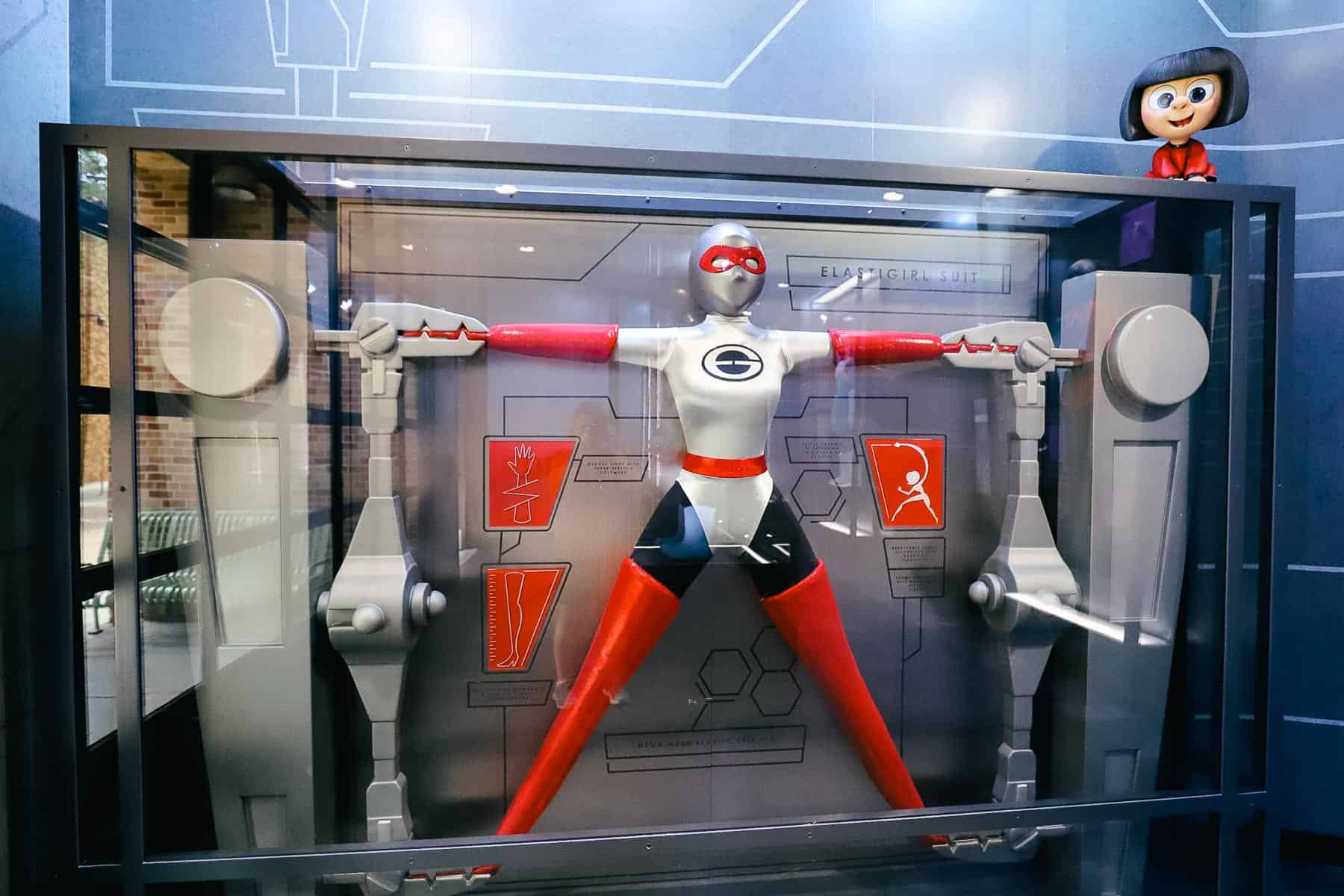 Violet's suit was challenging.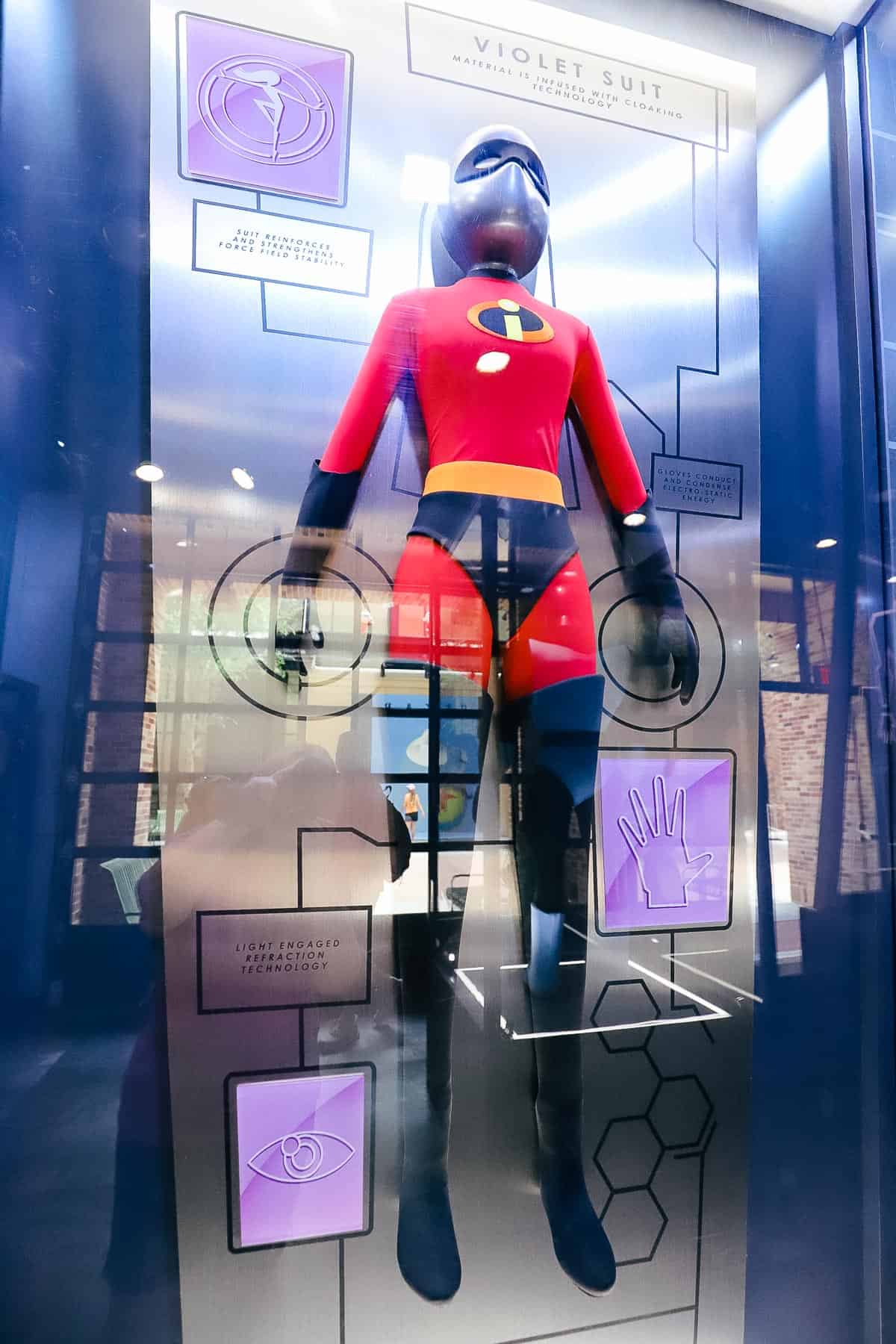 It needed the ability to disappear.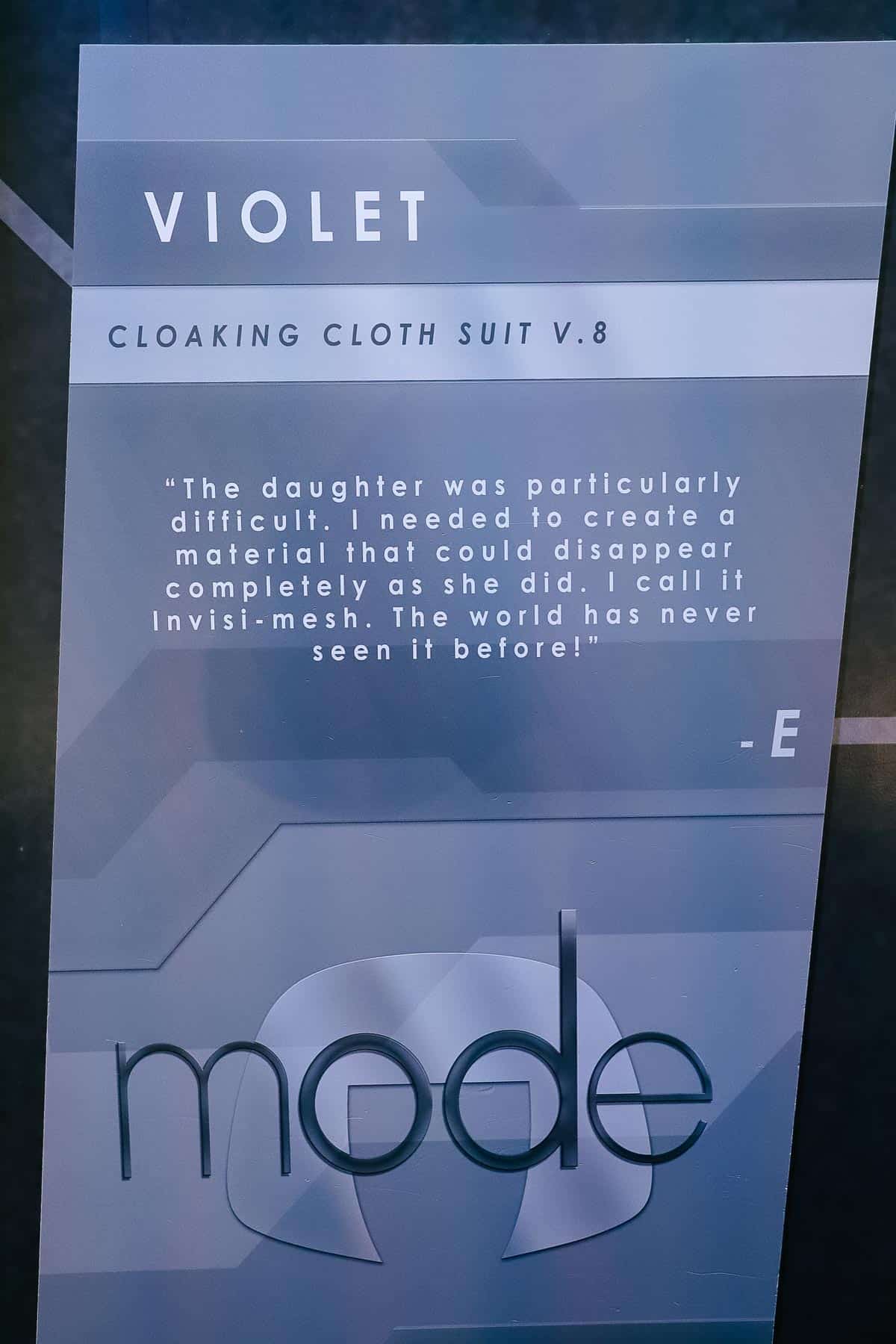 Frozone's suit was designed to be water-resistant.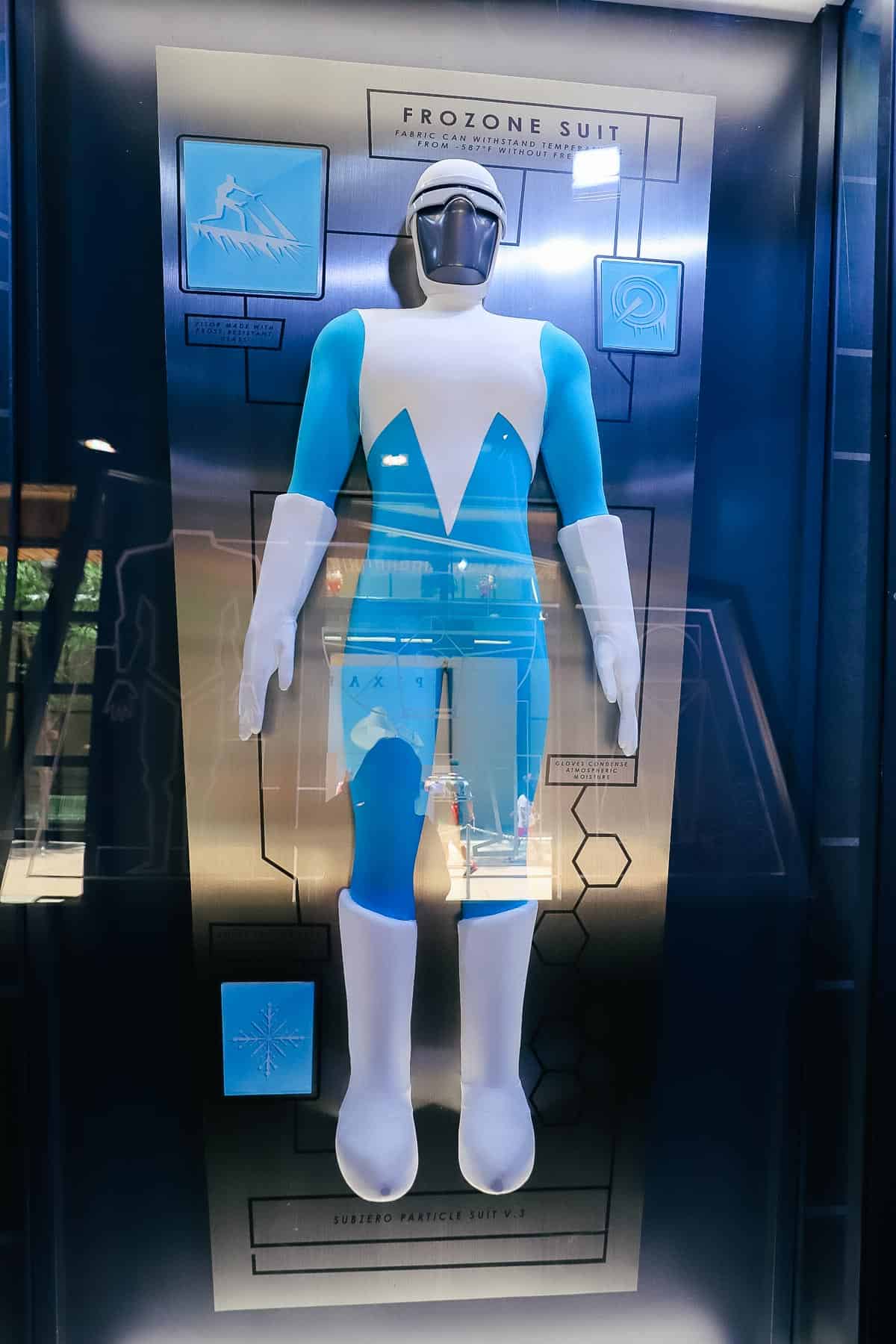 She didn't let the challenge keep her "frozen with fear."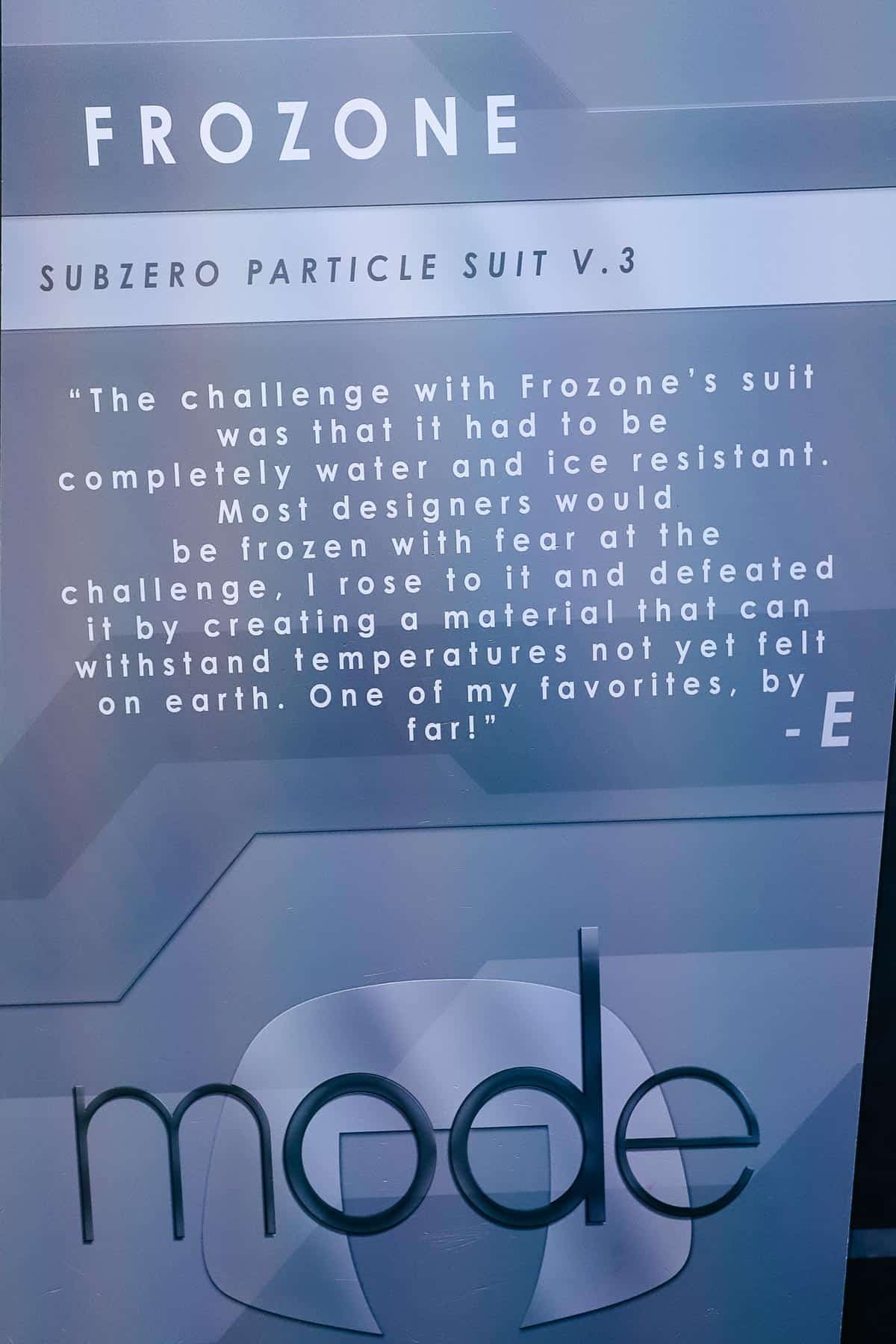 Lastly, Dash's suit had to be…well, dashing.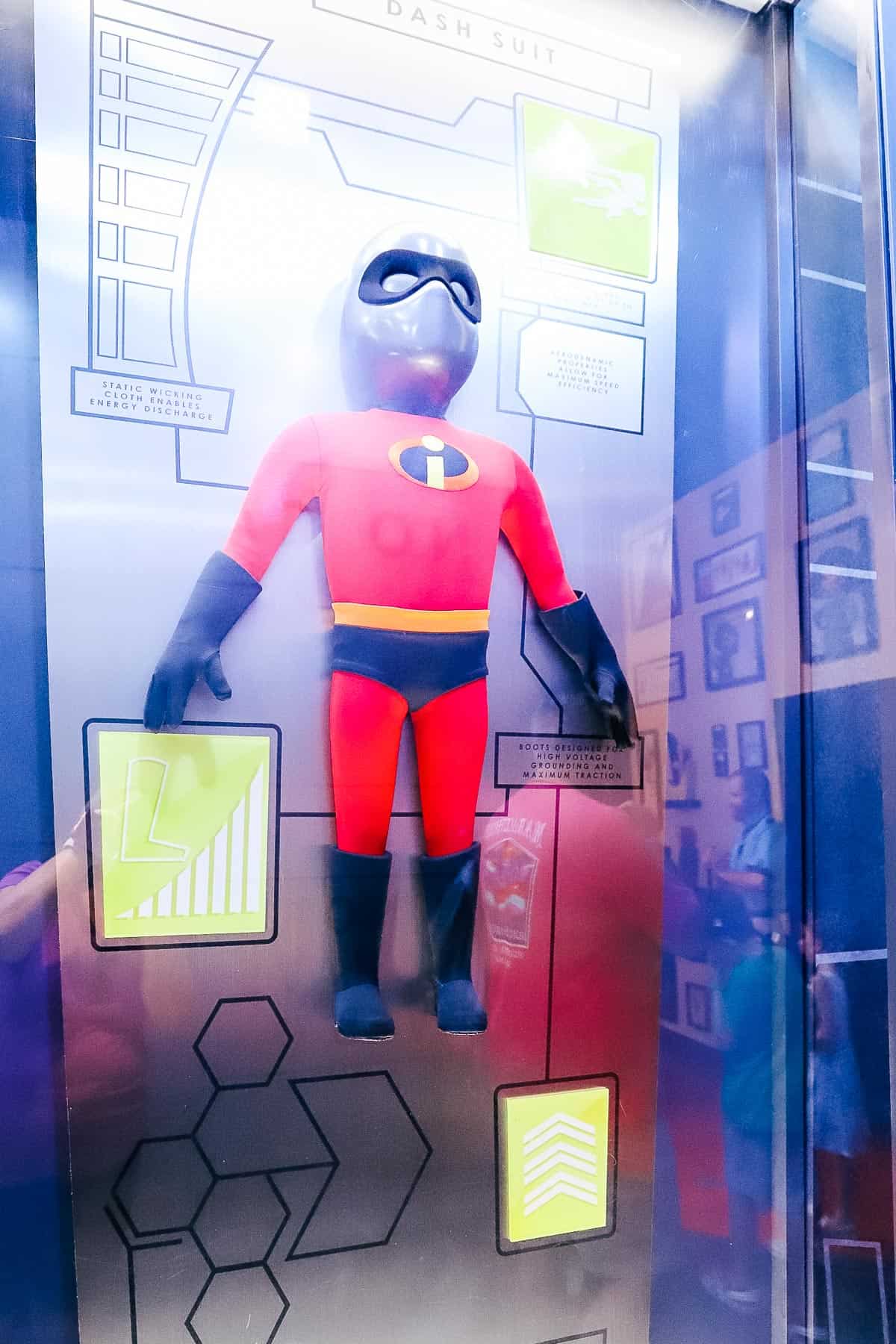 "He looks fabulous at any speed."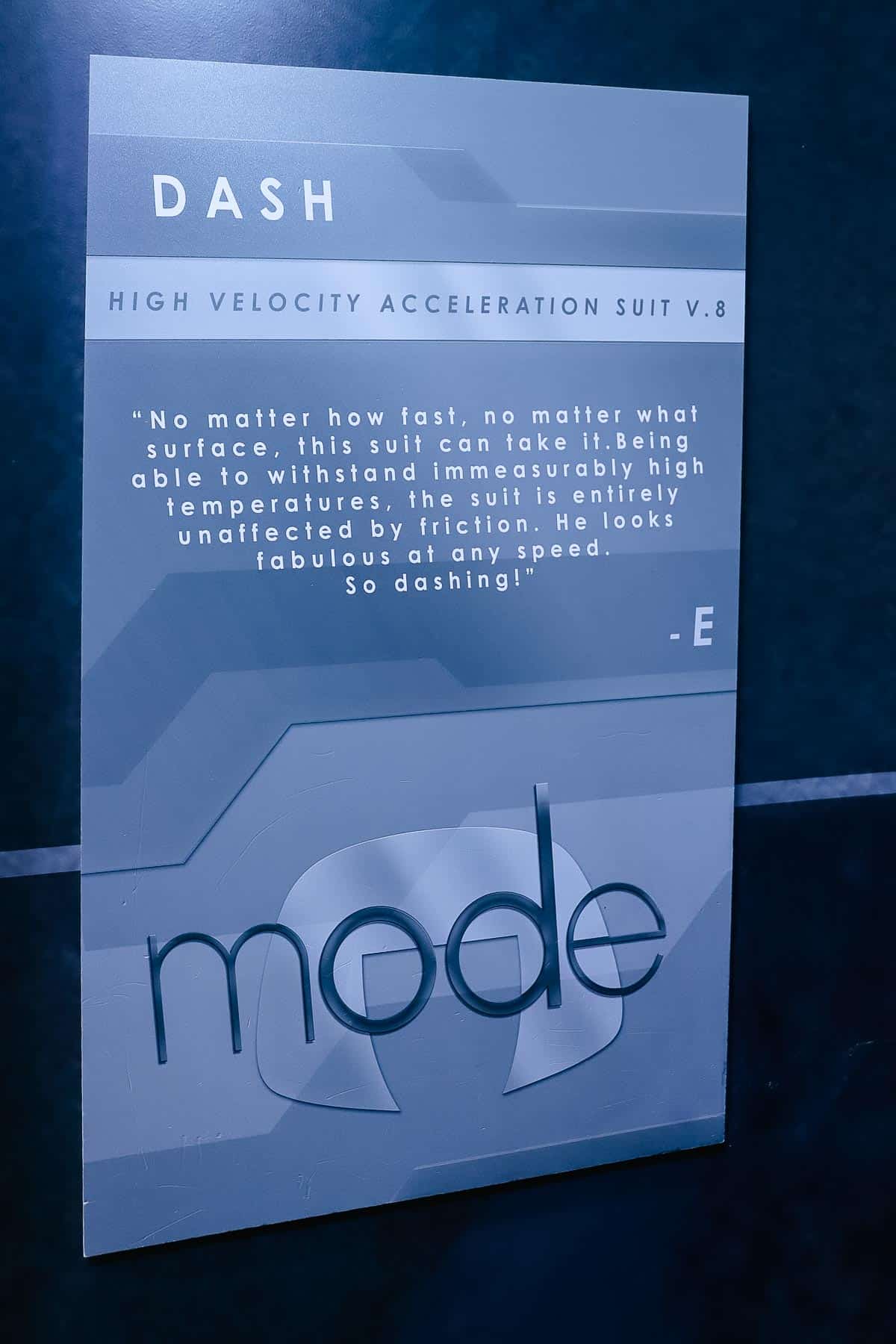 Toward the end of the queue, a wall features magazine covers and awards won by the famous designer.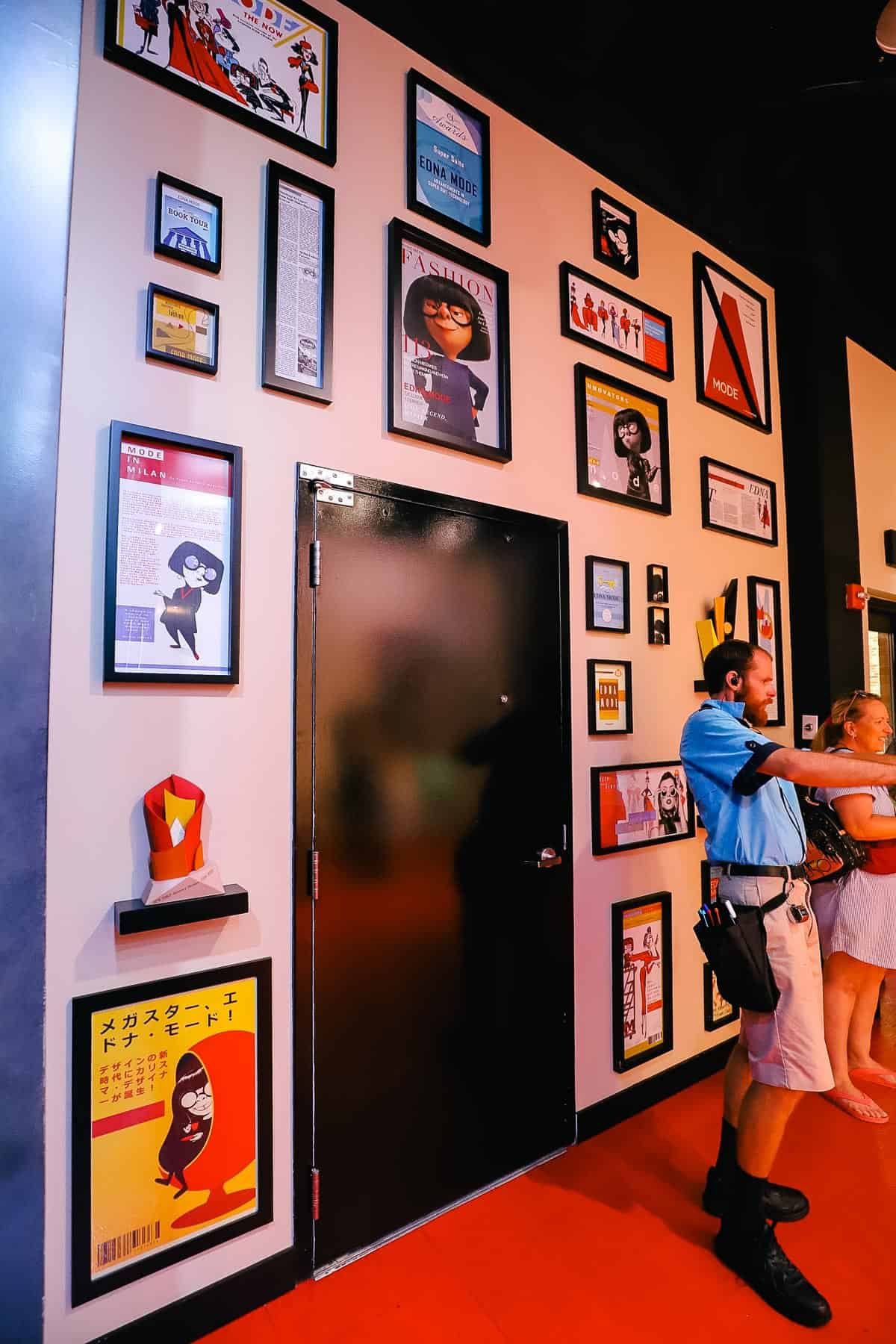 At this point, it's your turn to meet the famous designer.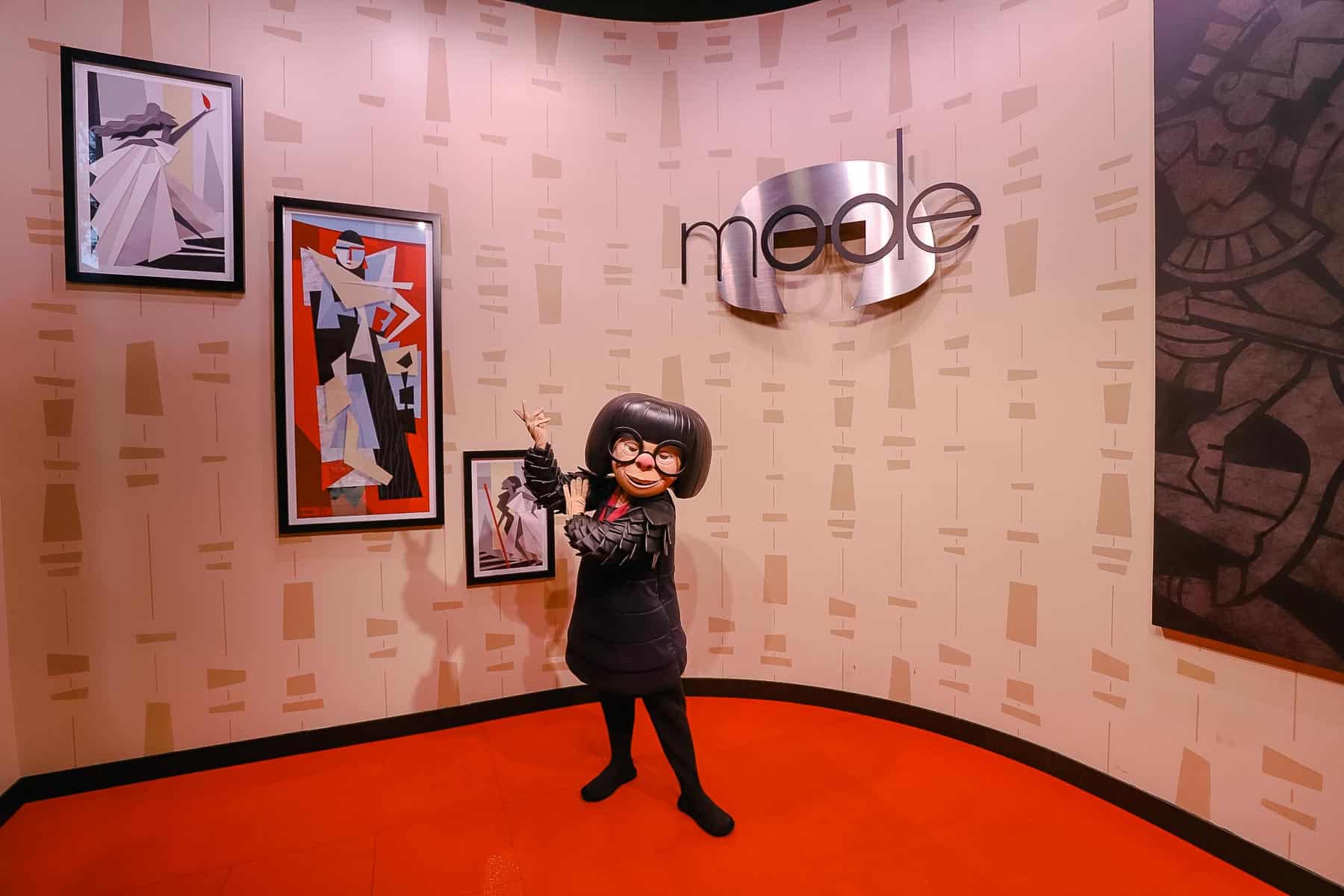 She is always charming.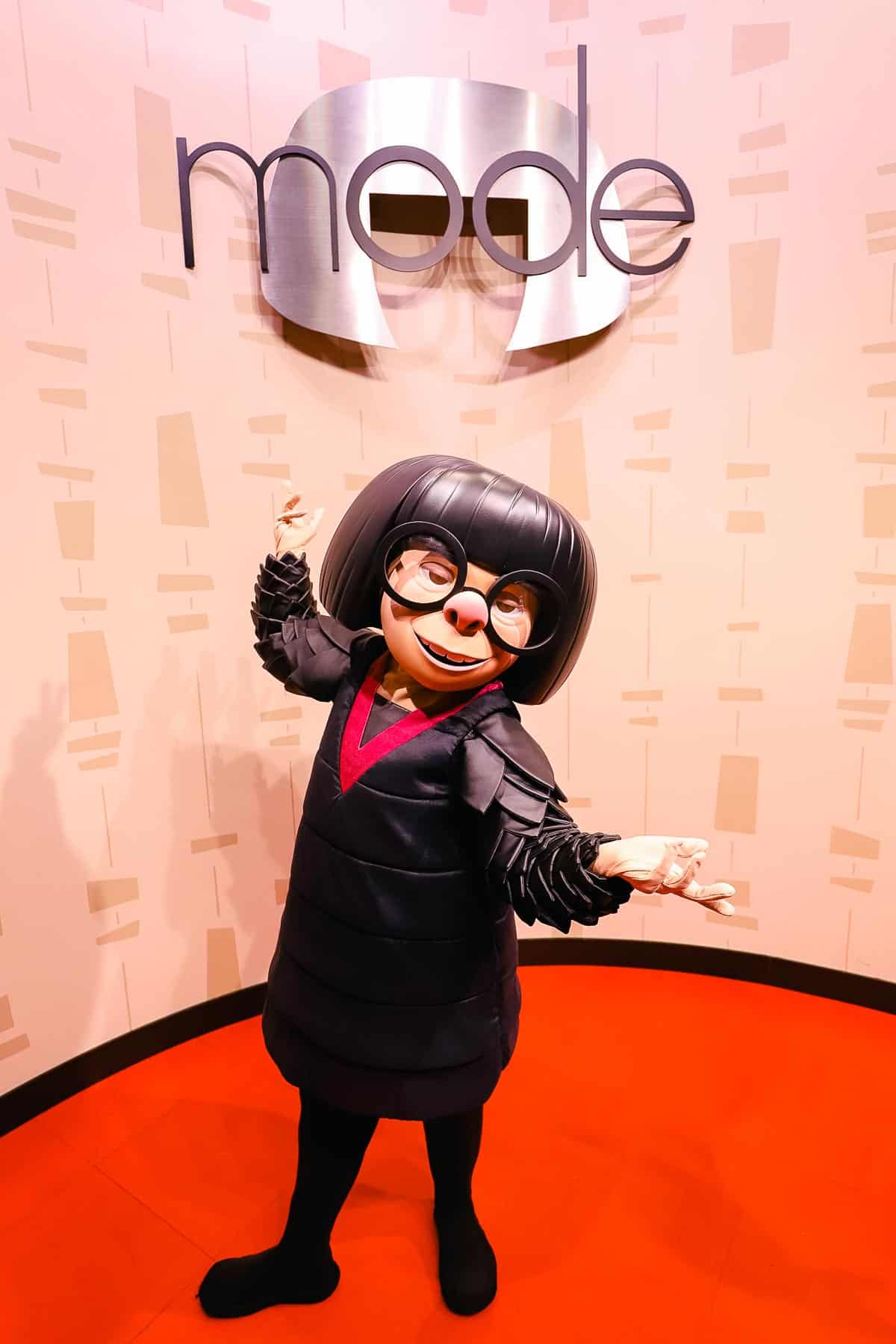 Edna Mode signs character autographs at this location, so have your autograph book and pen ready when it's your turn. A PhotoPass photographer was also available at this location on the day of this visit. However, they aren't always guaranteed.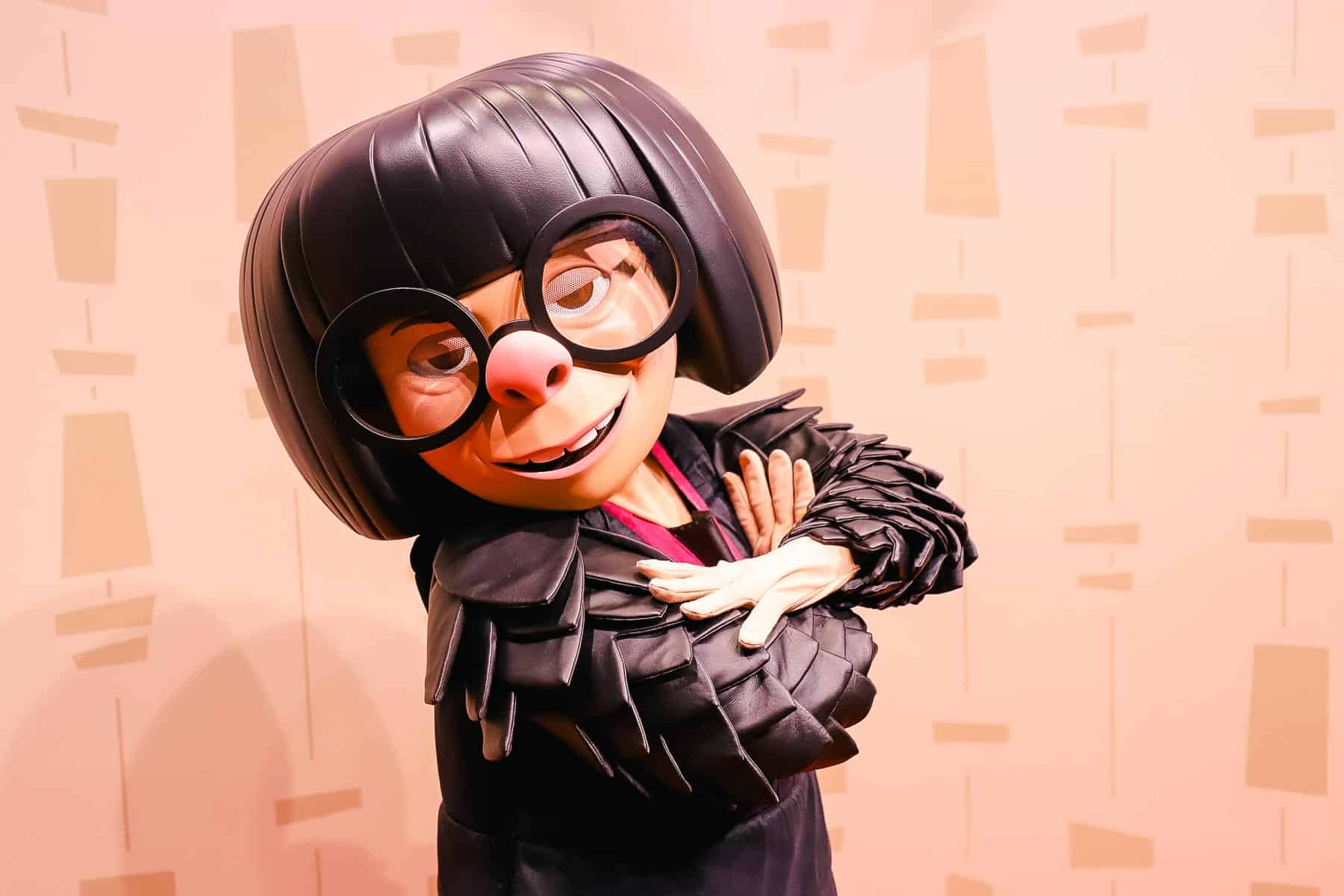 Edna Mode's character meet is listed in the My Disney Experience app under the character section. While we were in the area, we met a few other characters who have returned to Pixar Place:
For more character meets at Disney's Hollywood Studios, you might enjoy the following:
Related: The Complete List of Character Meets at Walt Disney World
Additionally, we have a complete guide to dining with characters at Disney World.
In the Comments
Have you met Edna Mode before? Is she one of your favorite characters? Do you hope she'll return to a formal meet-and-greet location?