Sightseeing at Epcot's Morocco Pavilion
Continuing our journey through the World Showcase at Epcot, it seems that we have stumbled upon the Morocco Pavilion. Epcot's Morocco Pavilion is a place that many will want to do a little sightseeing and possibly shopping. Stepping into this country you'll find an oasis full of wonder, culture, and cuisine.
This review will cover the pavilion in its entirety. However, I must warn you that Disney has taken control over the pavilion's management this last year. Therefore, Morocco is in the process of change, like the rest of Epcot.
We will discuss architecture, dining, and shopping available in the open-air markets. I'll also go over what character meets are available here under more normal circumstances. Those meets have yet to return to any of the parks at this time.
So grab your favorite bedlah, and let's put those belly-dancing classes to good use! Join me as we shimmy our way through the Morocco Pavilion at Epcot.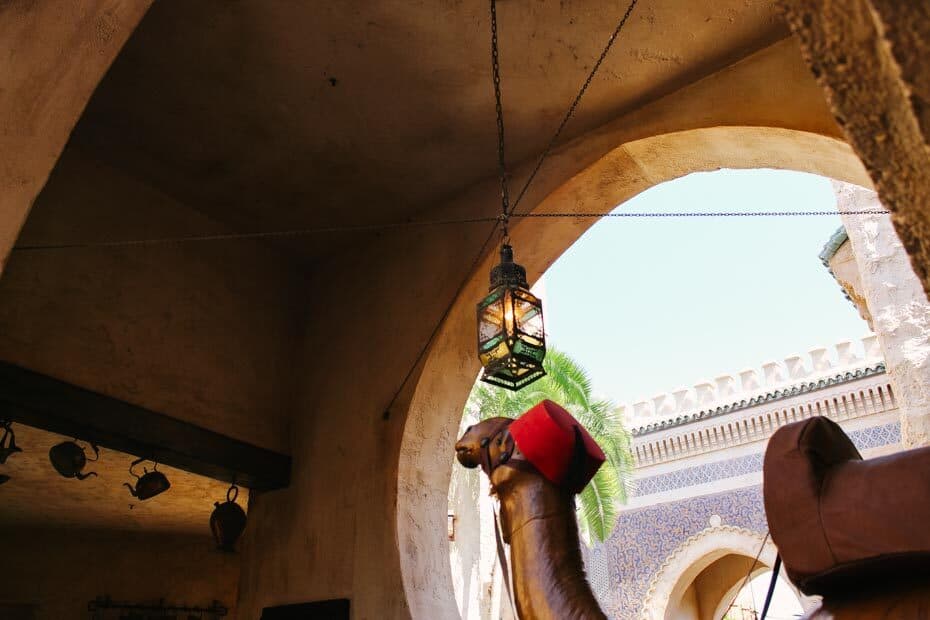 Epcot's Morocco Pavilion
The Morocco Pavilion is well worth spending some time on your next vacation. There are so many various aspects of the pavilion to enjoy. Here's what you can expect to see while touring.
Architecture
Minaret Tower
Bab Bou Jeloud Replica
Fez House
Attractions
Gallery of Arts & History
Entertainment
Meet Princess Jasmine in Morocco
Dining
Tangierine Cafe (QS)
Spice Road Table (TS)
Restaurant Marrakesh (TS)
Retail
The Brass Bazaar
Casablanca Carpets
Marketplace in the Medina
Souk-al-Magreb
Tangier Traders
Kidcot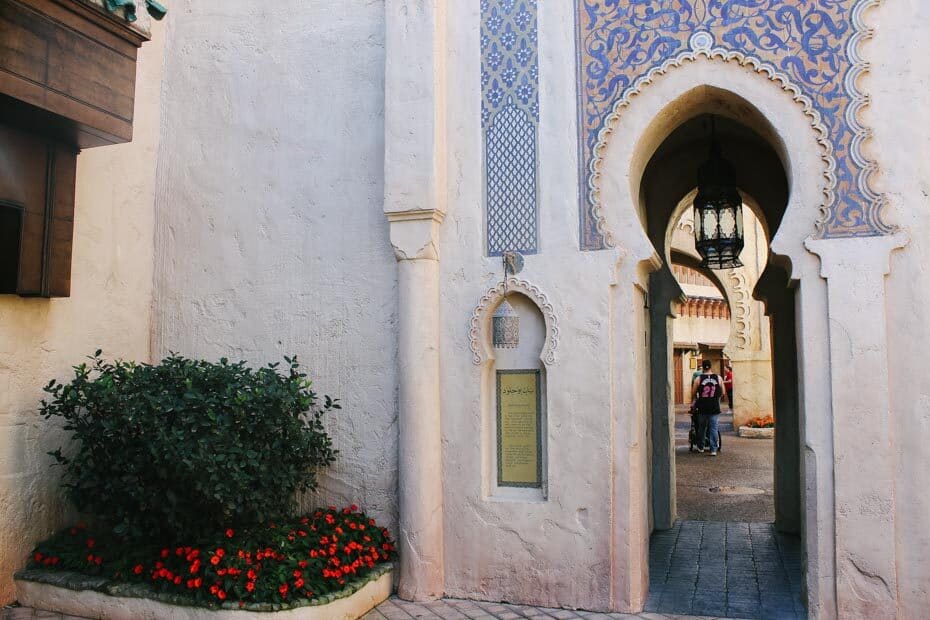 The Morocco Pavilion has a wealth of architectural elements to observe. Perhaps the most notable mention is the Minaret Tower. Minaret Towers are common in Morocco and remind the faithful to pray multiple times per day. This tower can be seen in the distance throughout the different countries of the World Showcase.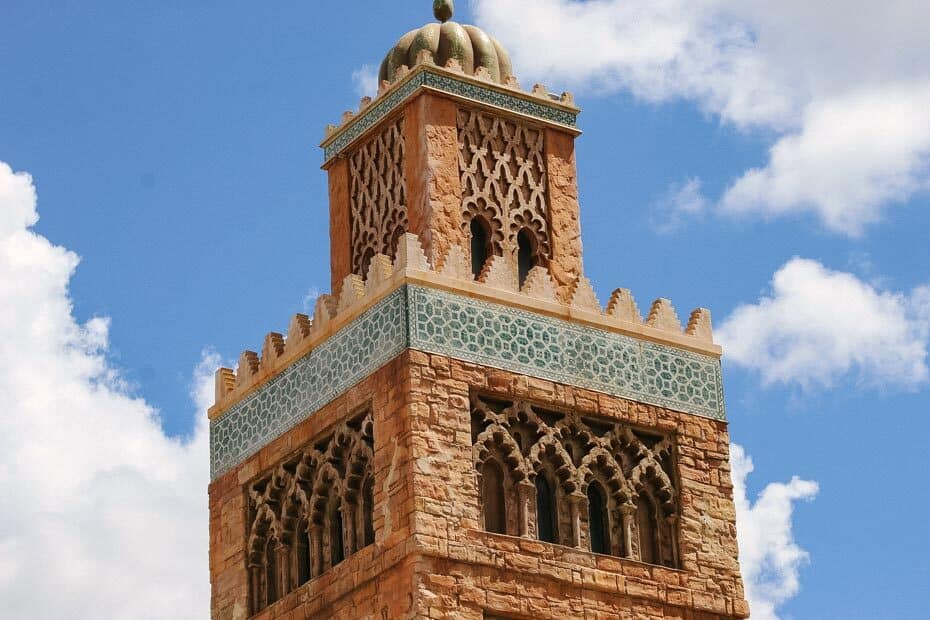 When you enter the pavilion you'll go through a replica of the Bab Bou Jeloud. This ornate gate represents the western entrance to the old city of Fez in Morocco. It makes for a wonderful photo stop.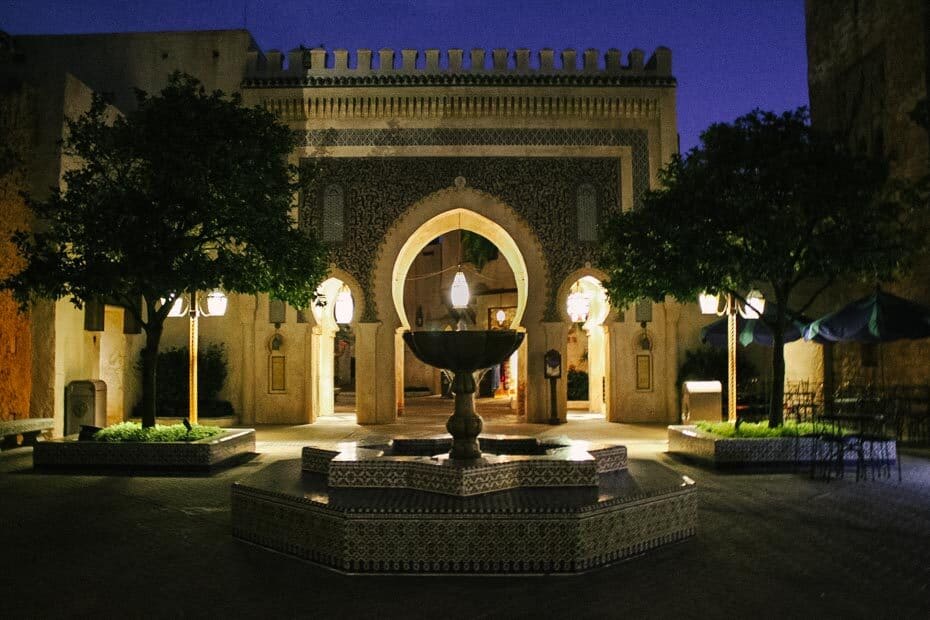 Often there is a PhotoPass photographer outside the fountain in the evening. The photographer will take your photo with a lantern in front of this beautiful backdrop. If you have the Memory Maker upgrade, make sure not to miss this one.
Inside the Morocco Pavilion, you can enter into the Fez House. The Fez House represents a standard Moroccan home and features intricate tile work and design.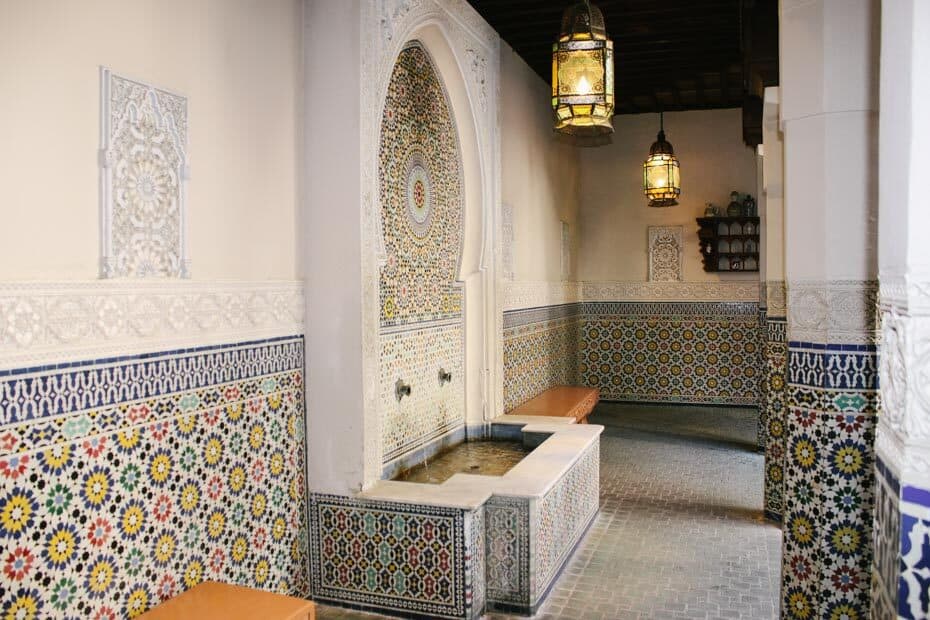 This is an exquisite area of the pavilion, and I have found myself inspired here many times over the years. If you take a few moments to observe your surroundings instead of rushing through, you'll begin to notice all of the detailed artwork that this area provides.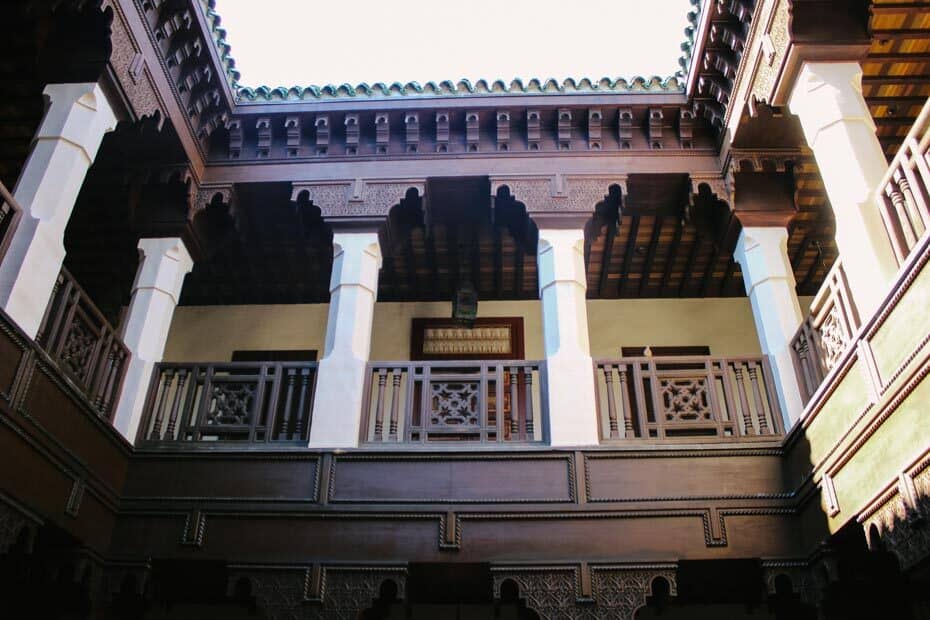 Personally, I've always found this to be a very calming area and enjoy looking up to the blue sky above through the open-air ceiling.
As far as the Morocco Pavilion goes, you'll find plenty to do in the way of dining, observing, and shopping. But there is one formal attraction that presents itself in a museum or small cultural center.
The Gallery of Arts and History has a current exhibit called, "Race Against the Sun: Ancient Technique to Modern Competition." The gallery is located just outside the pavilion's main entrance to the left of the fountain. The stained glass doors in the picture below are the entrance.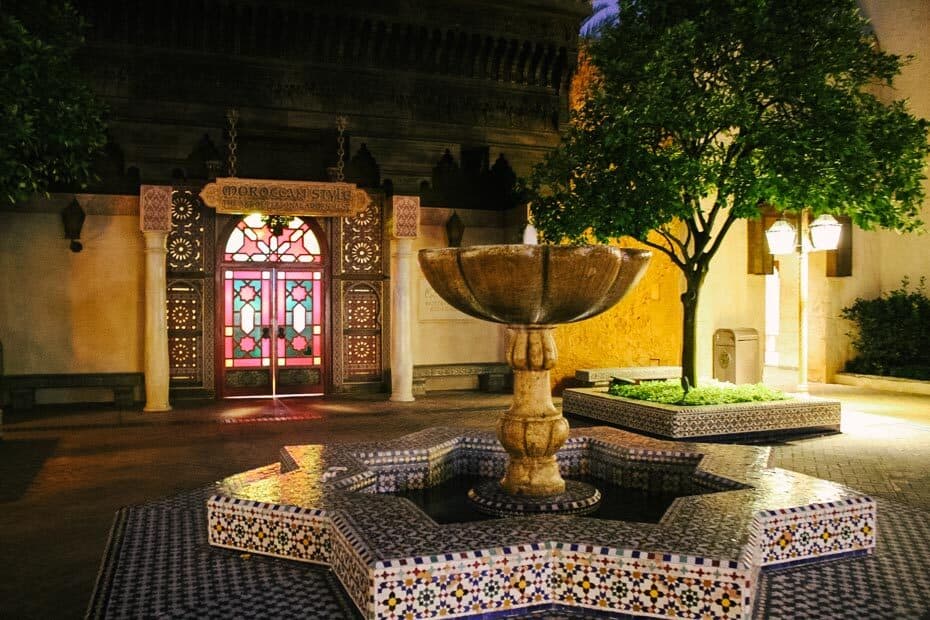 What I find the most amusing about this area is that it really blends into the pavilion and is hardly noticeable. If you weren't specifically looking for it, I'd say you will probably miss it. From my experiences, there's rarely anyone inside.
Race Against the Sun is the current exhibit inside the gallery. If you haven't had an opportunity to visit in a few years, make sure to step in and check it out.
Princess Jasmine from Aladdin has a separate character meet inside the Morocco Pavilion. However, at this time, the meet is temporarily unavailable.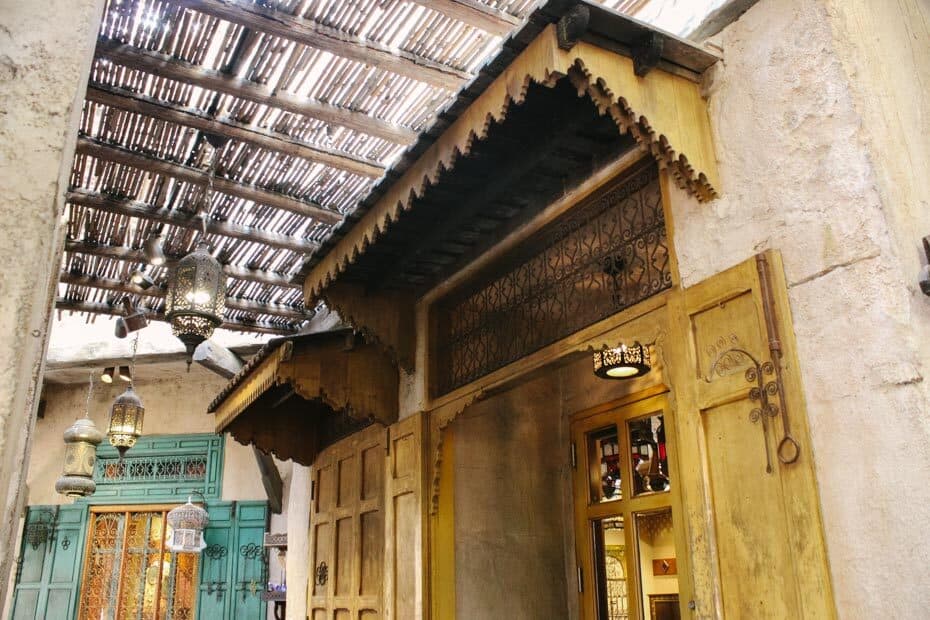 Princess Jasmine is one of the few characters in Epcot that has an indoor, dedicated meeting area. You'll find the entrance to her meet in the same area as the Tangier Traders.
For more information, check out our Disney World Characters guide here. And there's a full guide to dining with characters at Disney.
Dining in Morocco
If you are looking for a little taste of Morocco you might want to try a meal at the country's quick-service location. For those wanting a more formal table service meal, you'll find two different options. Here's what they look like.
Tangierine Cafe is Morocco's quick service meal location. The cafe serves a lunch and dinner menu offering different wraps and platters. Unfortunately, the majority of the restaurants in Morocco are not available at this time. Make sure to check for availability prior to your visit if you plan to dine here.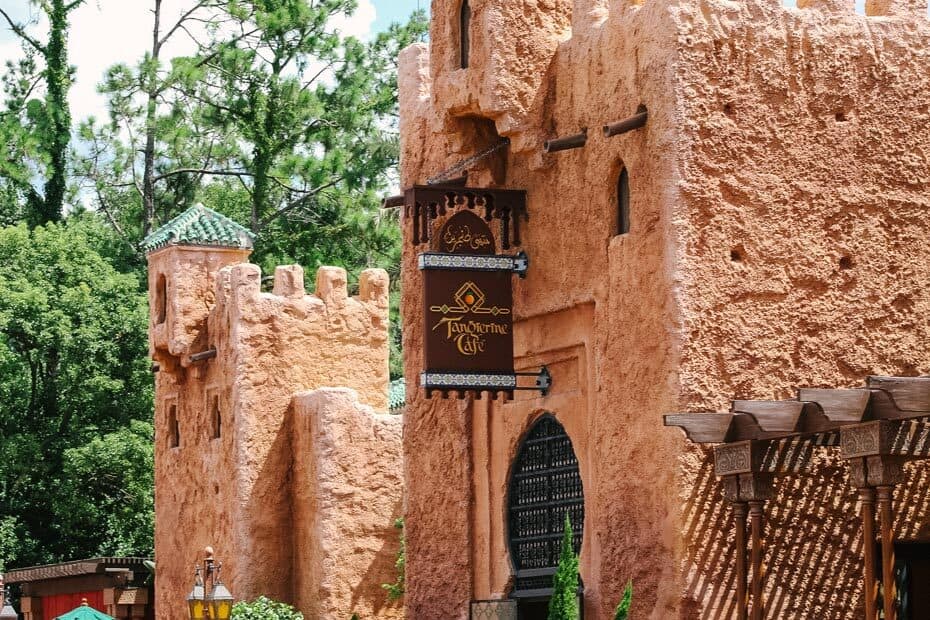 The cafe does have a lovely partially covered outdoor eating area. I really prefer to grab a table out under an umbrella here to enjoy a bite to eat.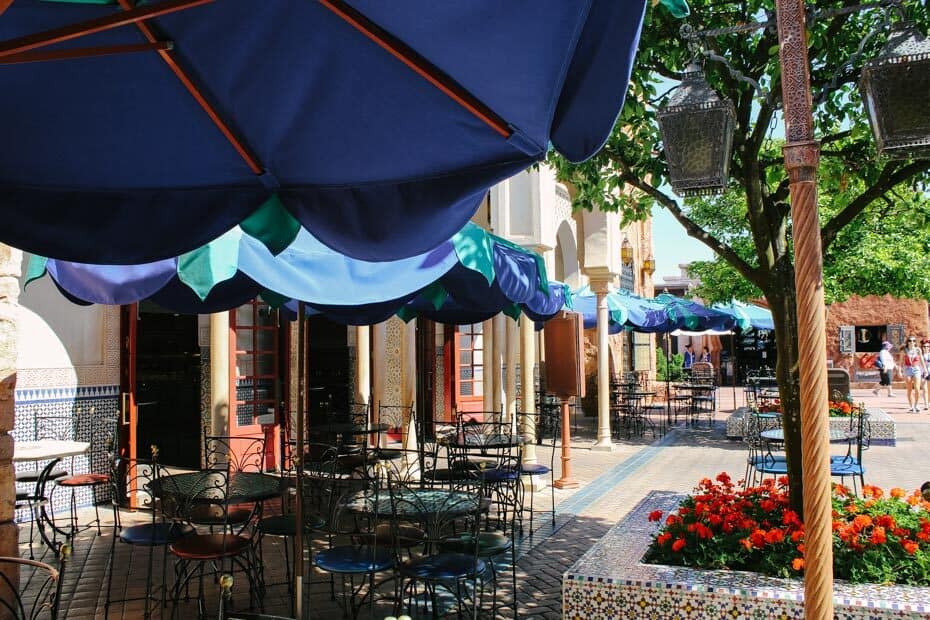 Across the World Showcase promenade, on the lagoon side, is Spice Road Table. This Morocco restaurant offers beautiful views of the World Showcase Lagoon with interior and exterior dining areas. They have recently reopened under new management.
The menu has a variety of Mediterranean-style dishes with small plates and entrees. Preview the online menu for dinner and lunch here on Disney's site
Restaurant Marrakesh is the table service location that offers the most Moroccan flair in the pavilion. Here you'll find traditional cuisine and entertainment in the form of belly dancers. Preview their menu here.
Shops in Epcot's Morocco
Morocco offers an abundance of shopping not only inside the pavilion but on the lagoon side as well. You'll run into Tangier Traders, which offers a variety of custom Moroccan clothing and leather goods.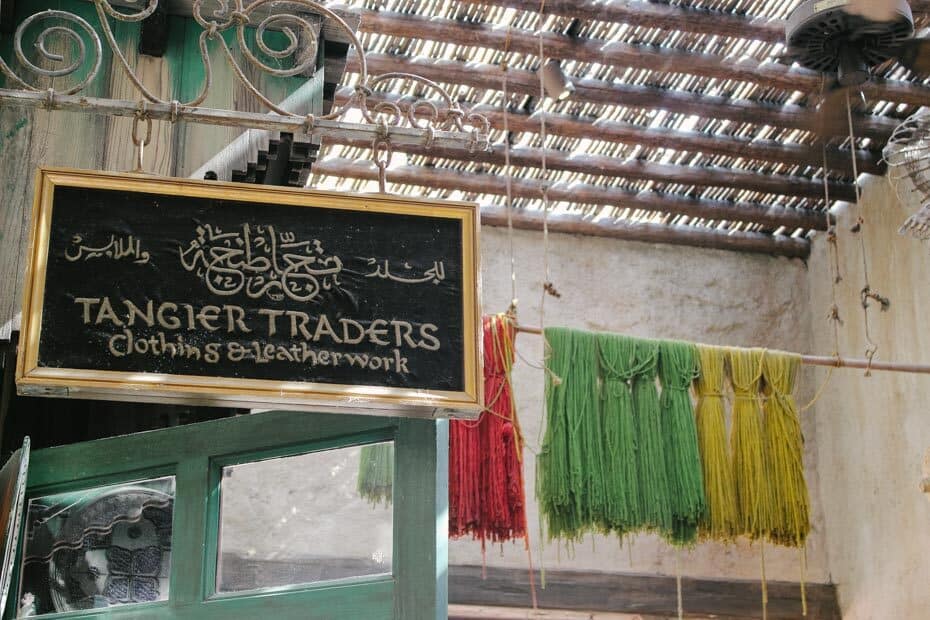 You can shop in the open-air Marketplace in the Medina if you like.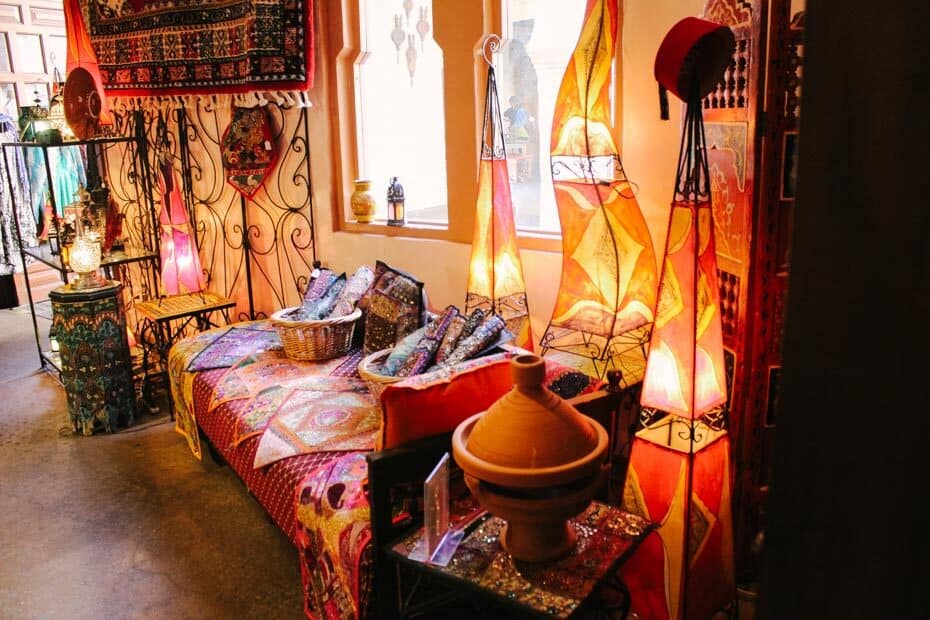 I find most of the pavilion's items unique, and it's one of the few places where I've made purchases regularly.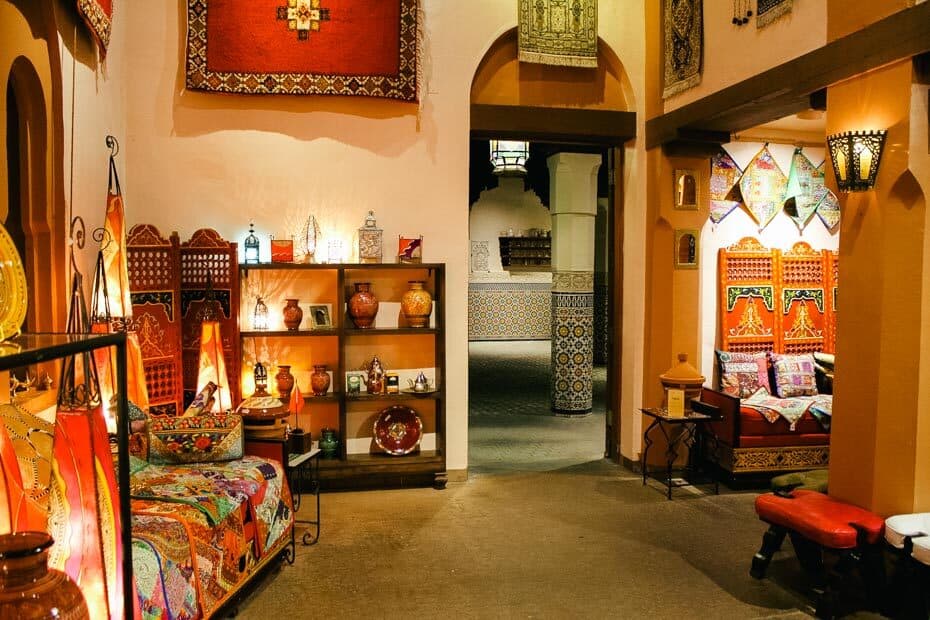 They offer costume jewelry pieces and hair clips that are reasonably priced. I actually have a tradition of picking up a new hair clip here every so often. They have been good quality, and I haven't had issues with any of them breaking over long-term wear.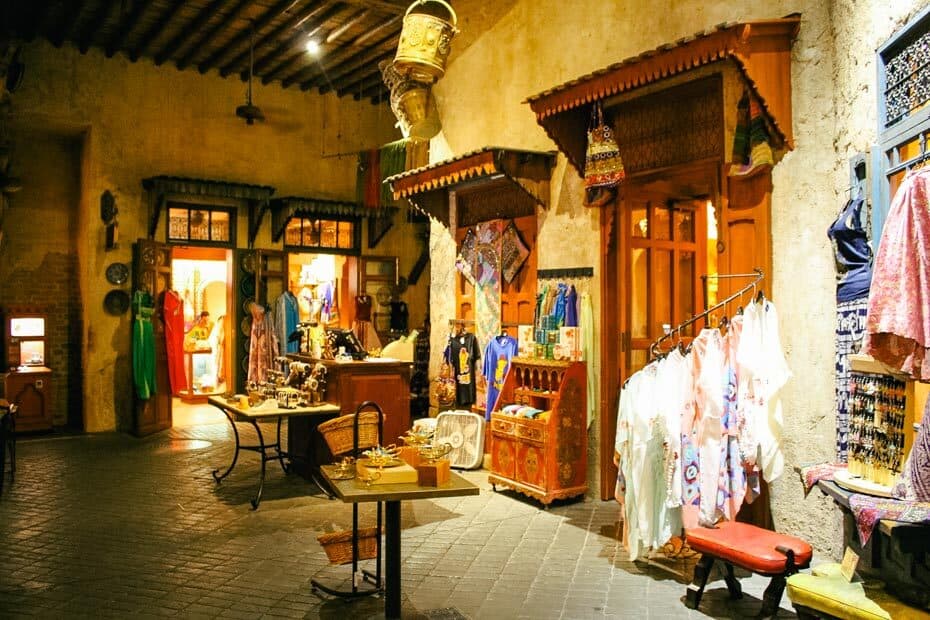 Additionally, you'll find shopping in Morocco at The Brass Bazaar, Casablanca Carpets, and Souk-al-Maghreb. Some of these locations kind of blend into each other so you probably won't necessarily seek an individual location out.
Lastly, the KidCot table in Morocco is located in the Tangier Traders area close to the Princess Jasmine character meet. Kidcot offers a free activity in each country for children. It's a great way to get your children involved in exploring the World Showcase.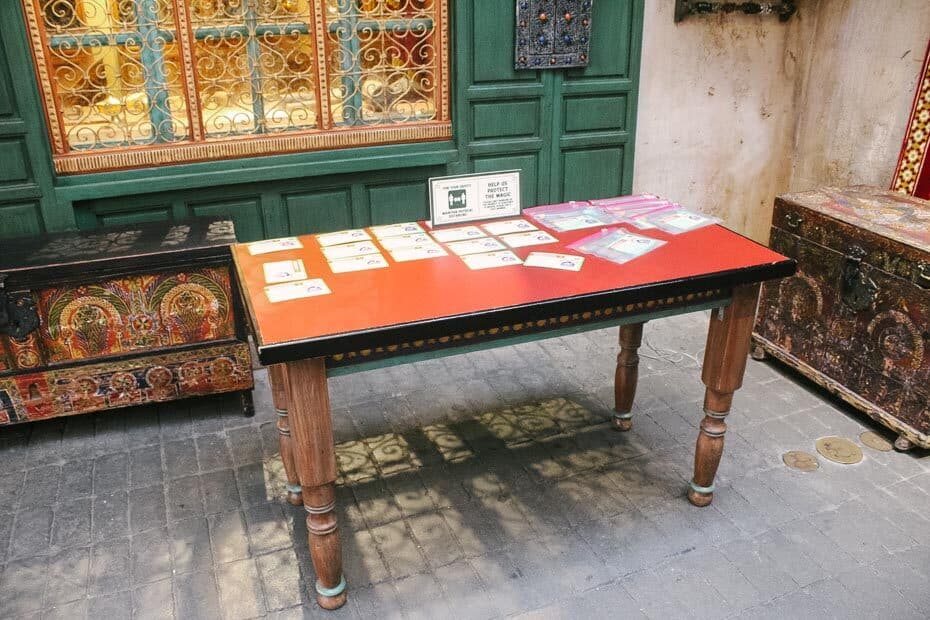 Final Thoughts on Epcot's Morocco Pavilion
Make sure to allow plenty of time to explore the Morocco Pavilion on your visit to the World Showcase. Each country represented offers cultural elements and activities that you won't find just anywhere else daily.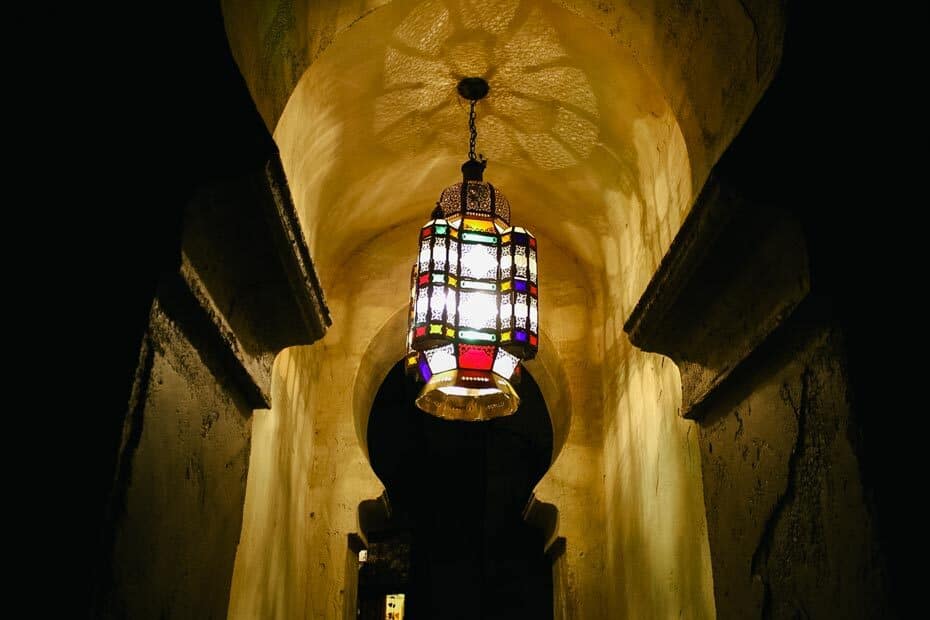 My days spent in Morocco have been quite memorable over the years. Nearly all of the last 8 years or so, I've spent Memorial Day in Epcot touring the World Showcase.
I hope this latest pavilion walkthrough finds you well and hopefully planning for future memories in Morocco, or wherever it is you long to spend your vacation time.
For other country reviews in Epcot check out these posts:
Here are a few more photo's of Epcot's Morocco Pavilion: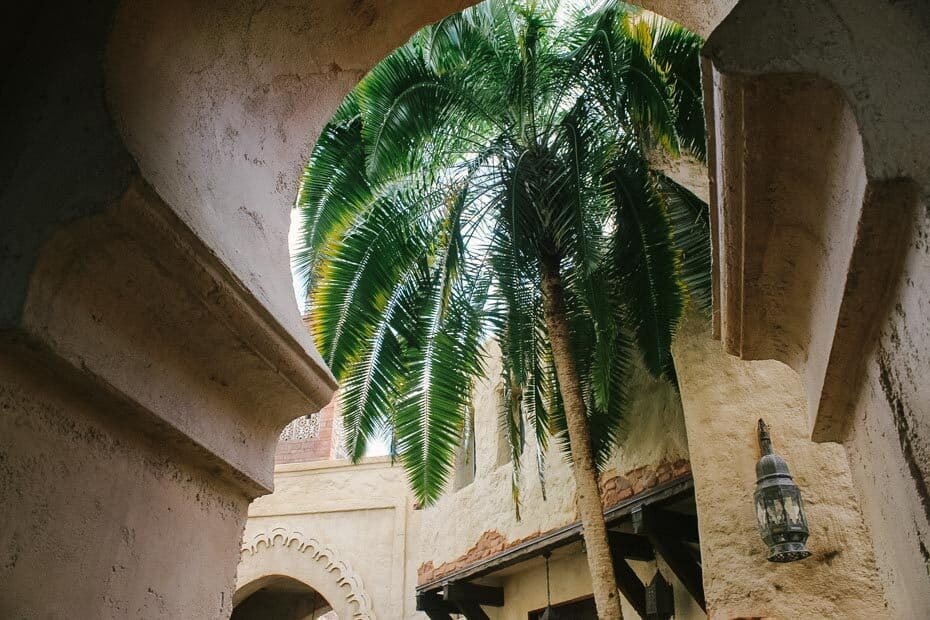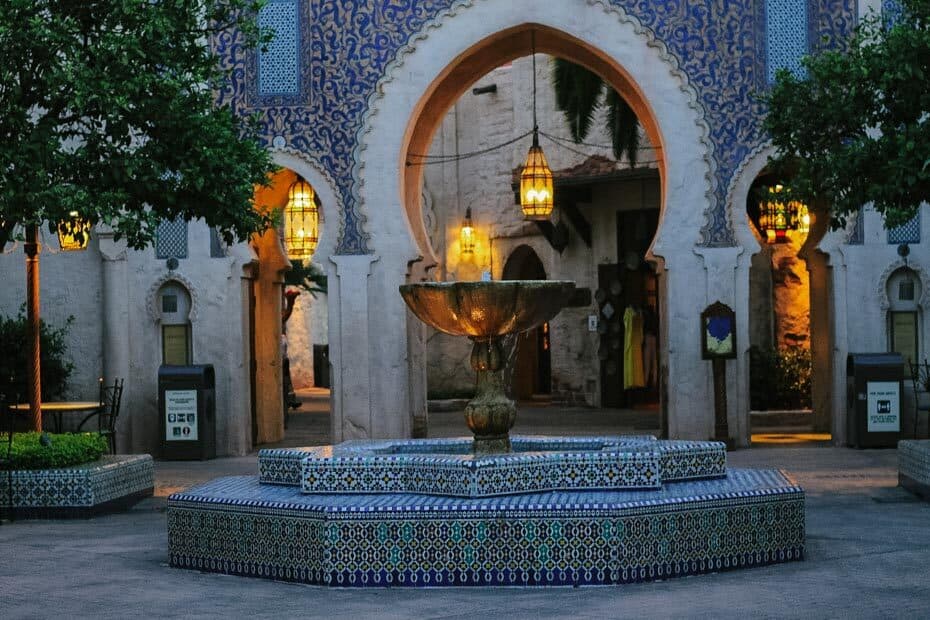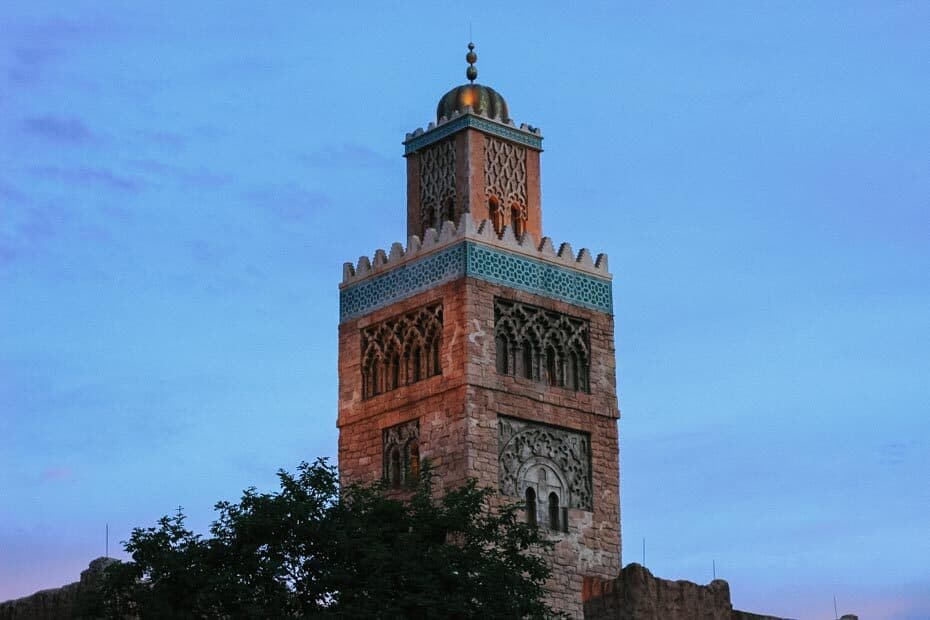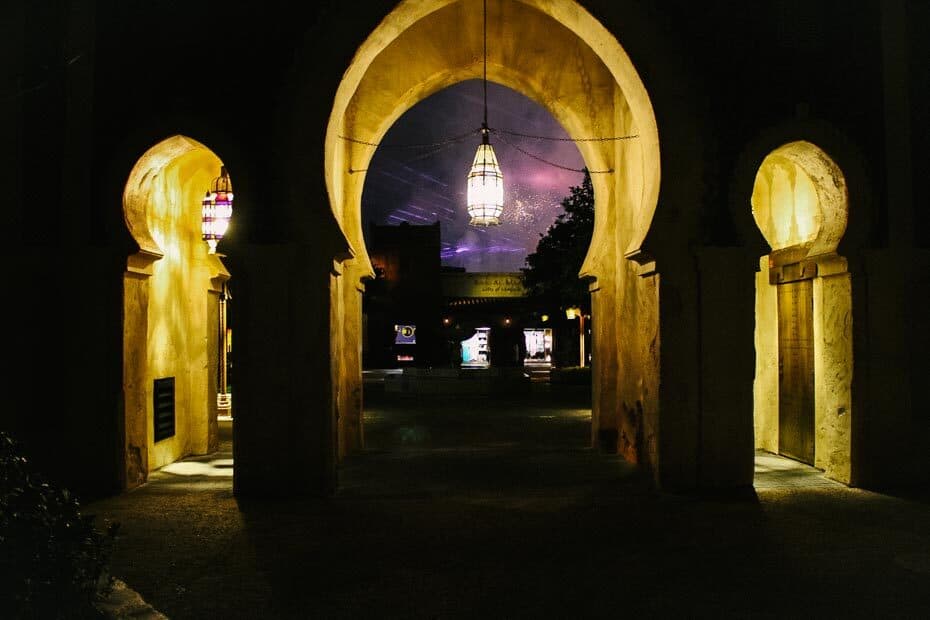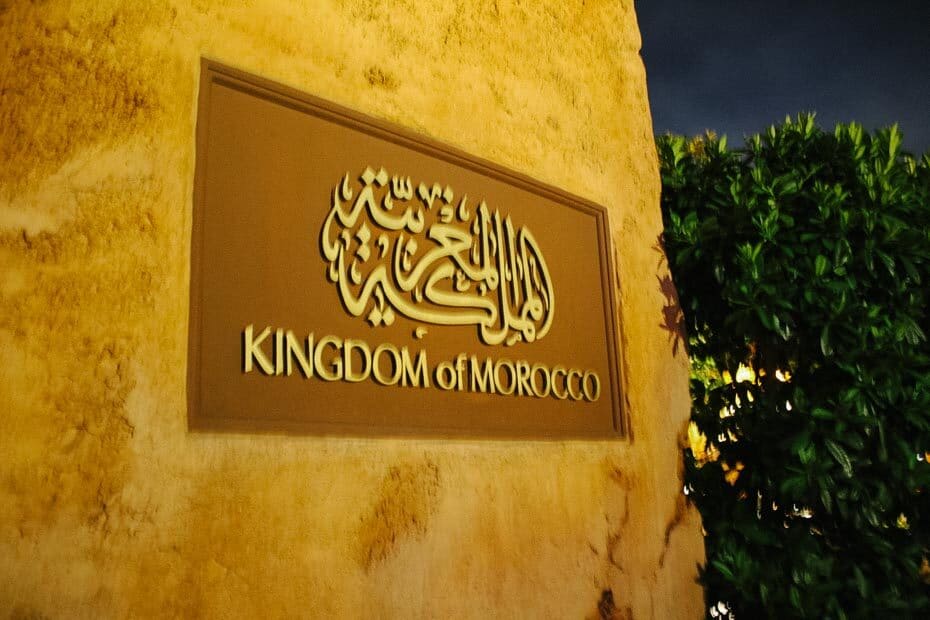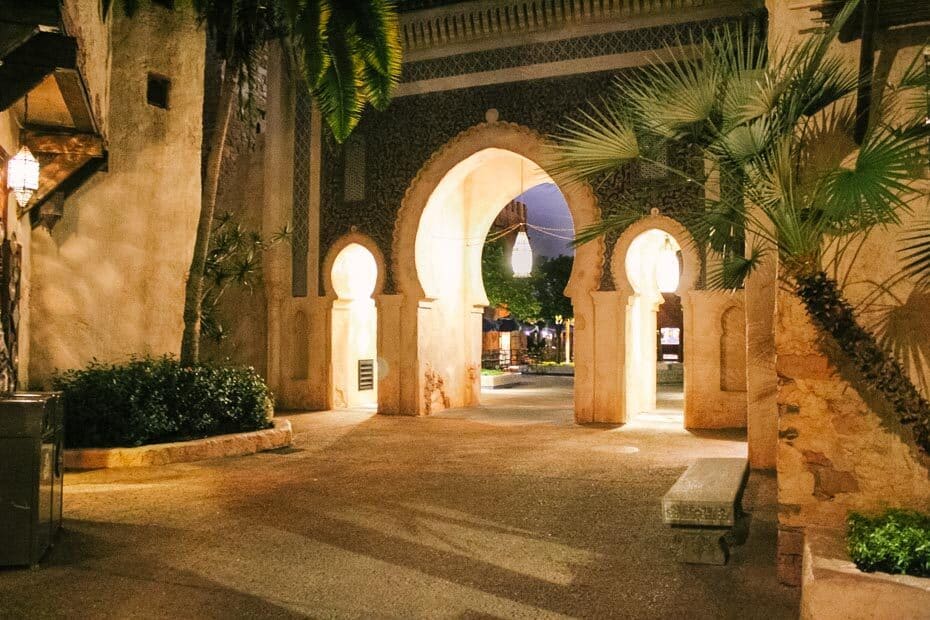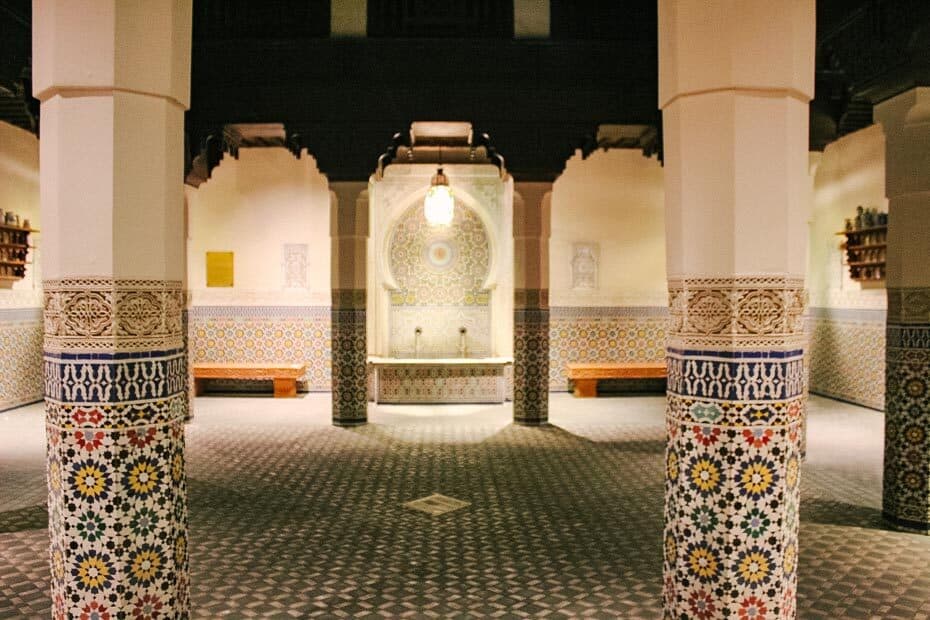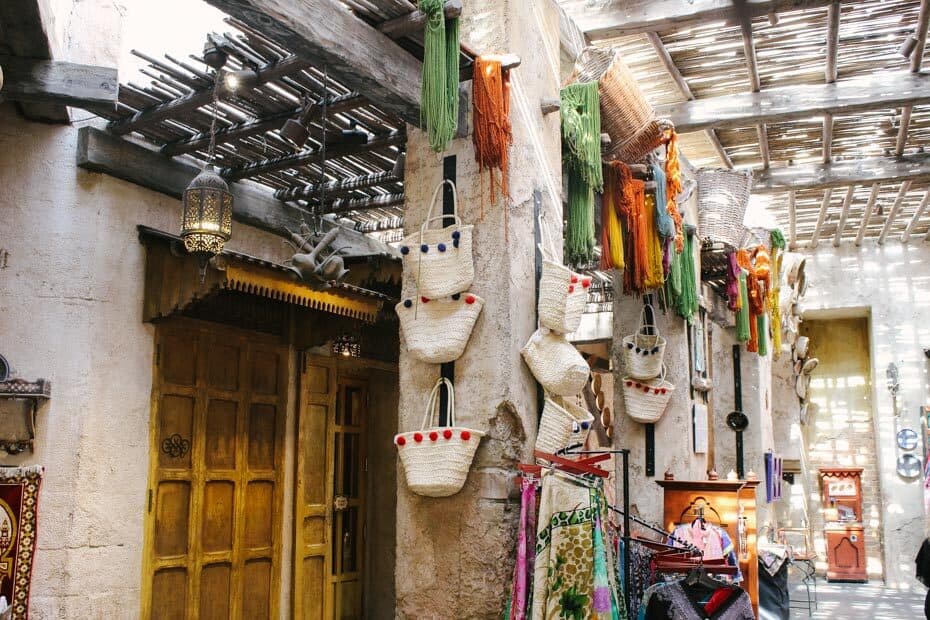 For those of you Epcot fans who plan on spending more time at this park than any other, you might consider staying at a Walt Disney World Resort Hotel within walking distance.
Make sure to check out our entire list of Disney Restaurant Reviews. The best restaurants at Disney Springs is one of our most popular articles.
As for the Morocco Pavilion, I always look forward to the time I spend there. The bright pops of colors in the market and the beautiful Fez House are must-see things when I visit. What do you love about the Morocco Pavilion?