Meet Pocahontas at Animal Kingdom
Pocahontas is one of the most free-spirited characters to meet at Walt Disney World. She formerly met guests at Disney's Animal Kingdom.
Unfortunately, at the time of this update, her traditional character meet hasn't returned. But there are several places you may see her in the parks.
Therefore, this article will discuss where to find Pocahontas during your vacation.
This article was updated on February 5, 2023. At this time, Pocahontas is not meeting in the park. We will update this article again when she returns.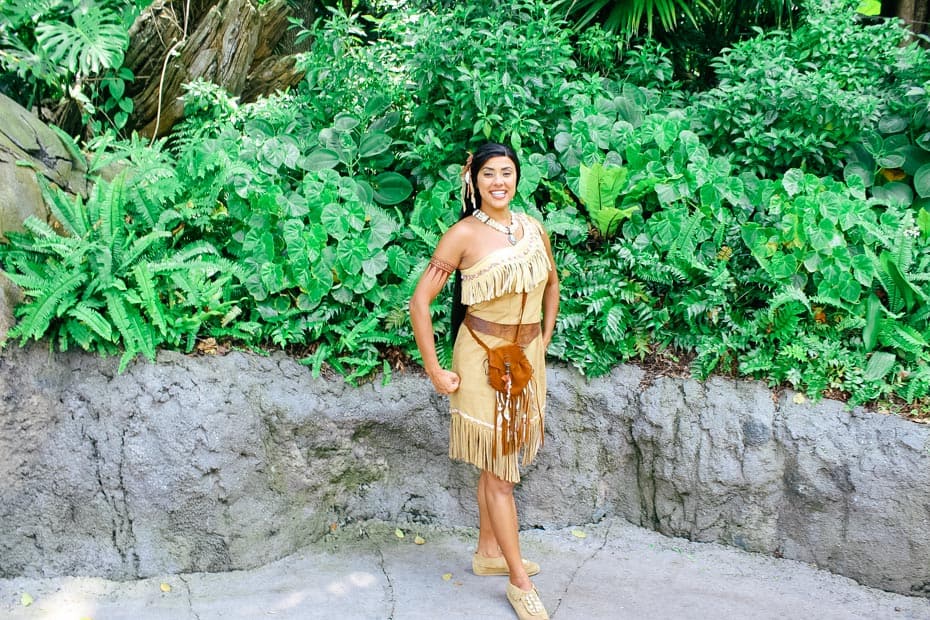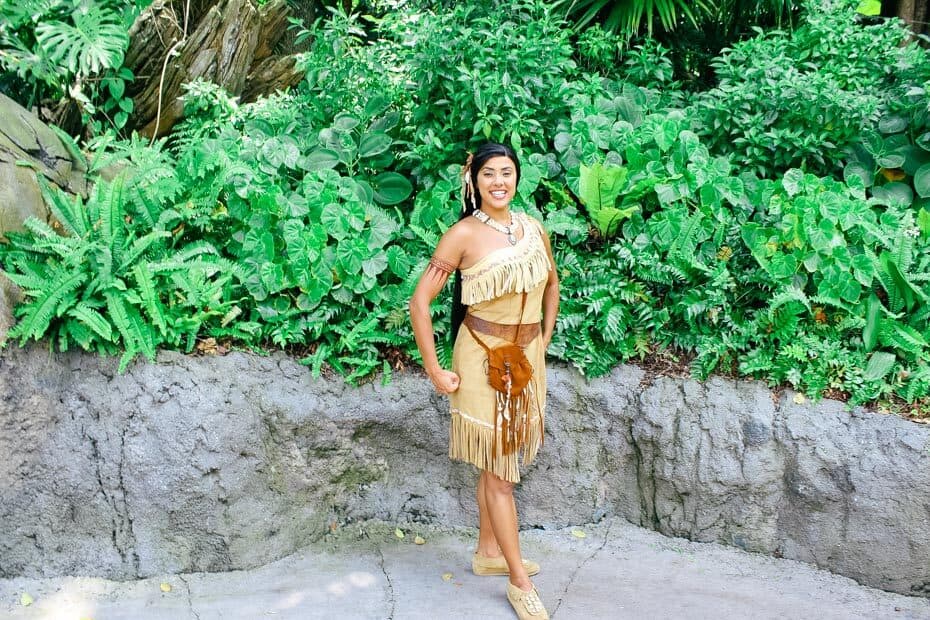 At this time, you might see her in a festive flotilla during the day at Disney's Animal Kingdom. Meeko is usually with her.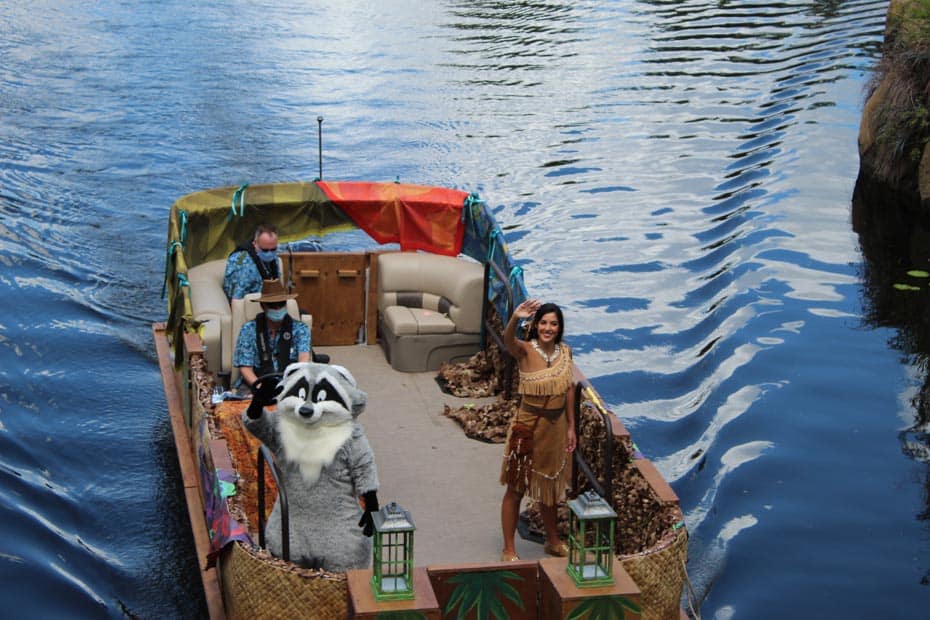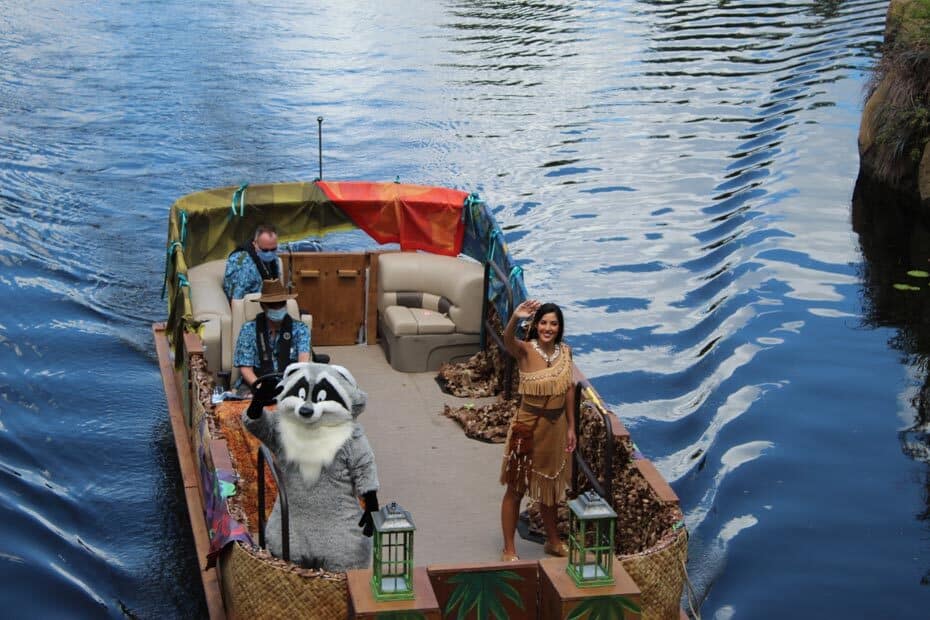 Additionally, Pocahontas appears in Fantasmic! nightly at Disney's Hollywood Studios.
Previously, you could find Pocahontas at the Animal Kingdom on the Discovery Island Trails. She met intermittently throughout the day.
The Discovery Island Trails are located on the backside of Disney's Tree of Life. You can enter the trails before you reach the bridge to Africa on your immediate right.
There is a sign like the one below at the trail entrance. Pocahontas often met on the right-hand side.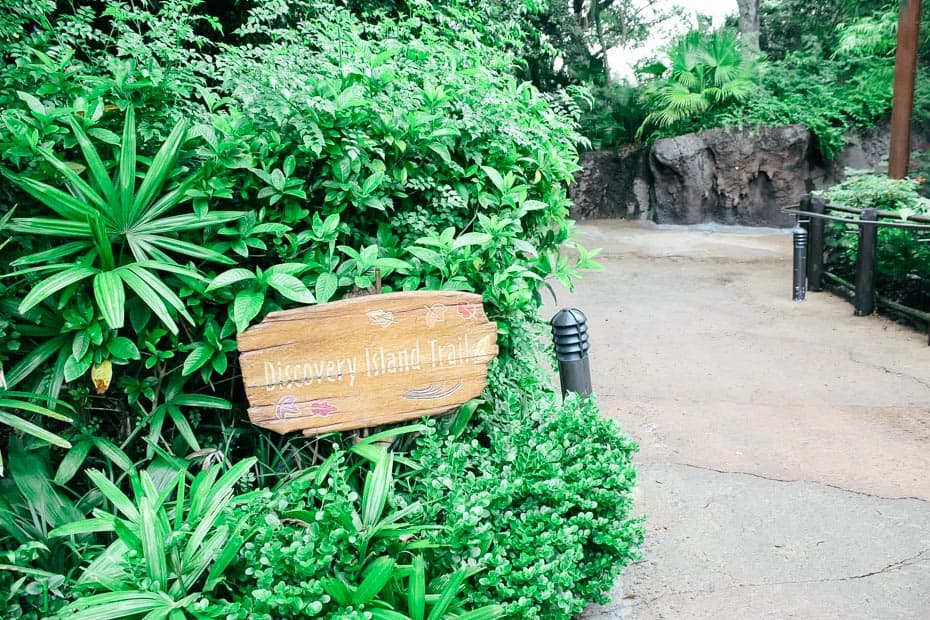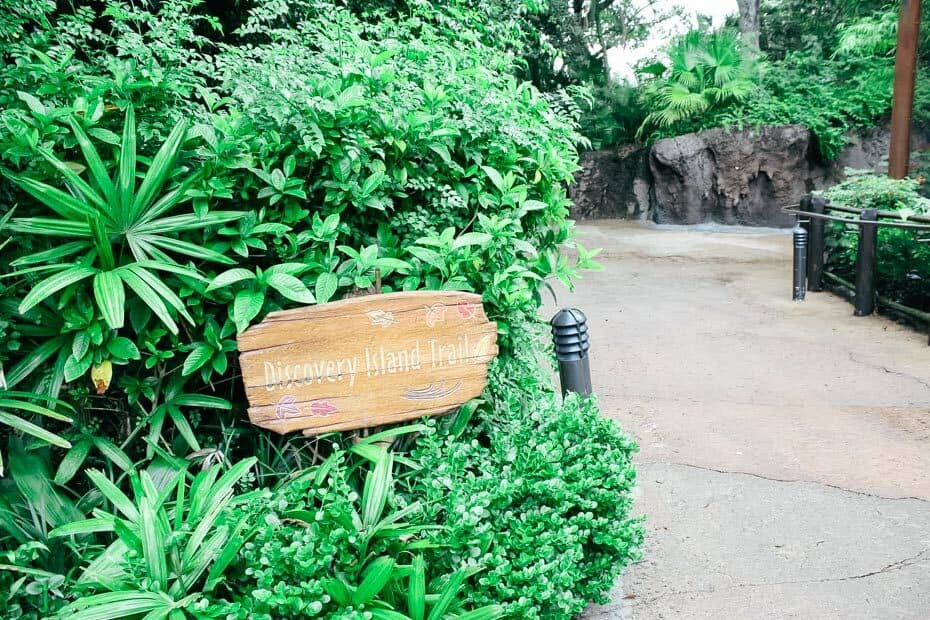 If you are about to cross the bridge to Asia, you can walk down the trail to the immediate left before the bridge. You will have to pass by the Tree of Life from this direction. You could encounter a large group of guests exiting "It's Tough to Be a Bug." But they clear out quickly.
These are her former meet-and-greet times.
9:15 a.m
10:15 a.m.
11:15 a.m.
12:15 p.m.
2:05 p.m.
3:05 p.m.
4:05 p.m.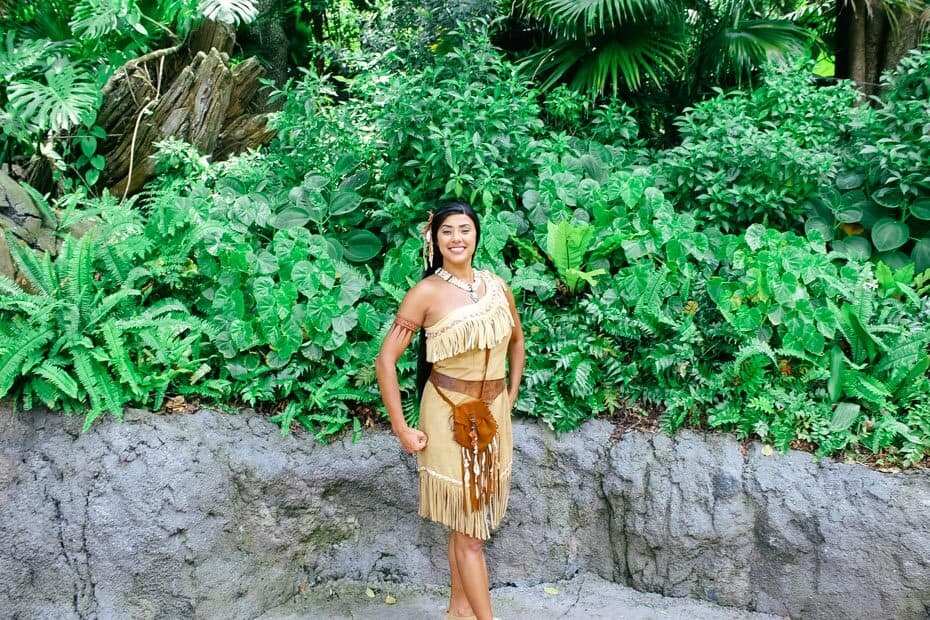 If you are looking to meet characters at Disney's Animal Kingdom, you might want to check out these other opportunities
Or you might enjoy browsing our character guides for the other parks:
Visit our Walt Disney World Characters Guide for the most up-to-date list of characters in each park. Additionally, you might be interested in learning more about character dining at Walt Disney World.
Leave me a comment and let me know if you have had the chance to meet Pocahontas at Disney World!