Meet Pocahontas at Animal Kingdom
Pocahontas is a classic Disney World character meet at the Animal Kingdom theme park. You might be aware that Animal Kingdom has the least amount of characters that meet and greet daily.
However, the park does offer some pretty unique character meets in comparison to the other theme parks. Take meeting Pocahontas, for example. The Animal Kingdom is the only place to meet Pocahontas in all of Walt Disney World.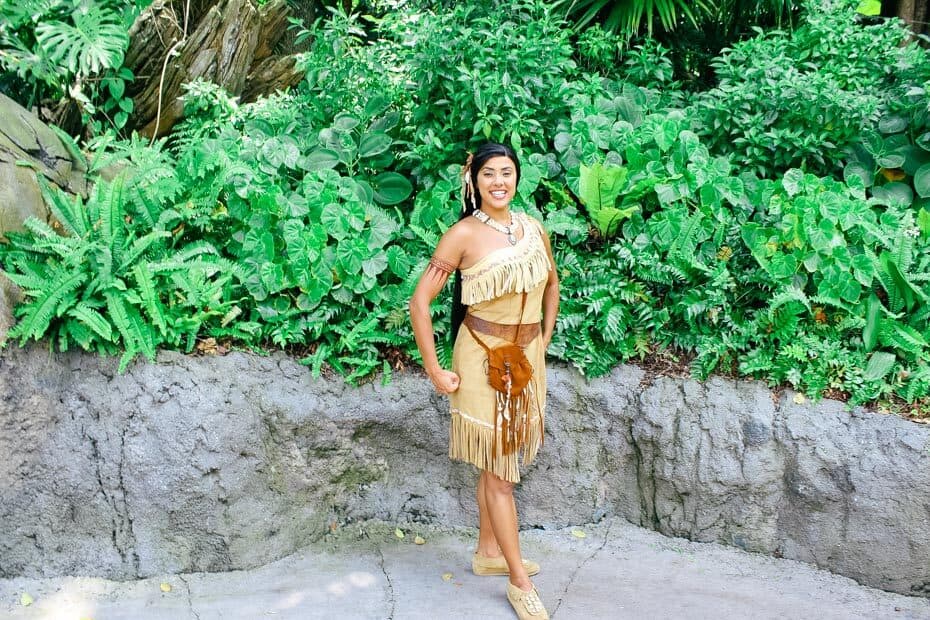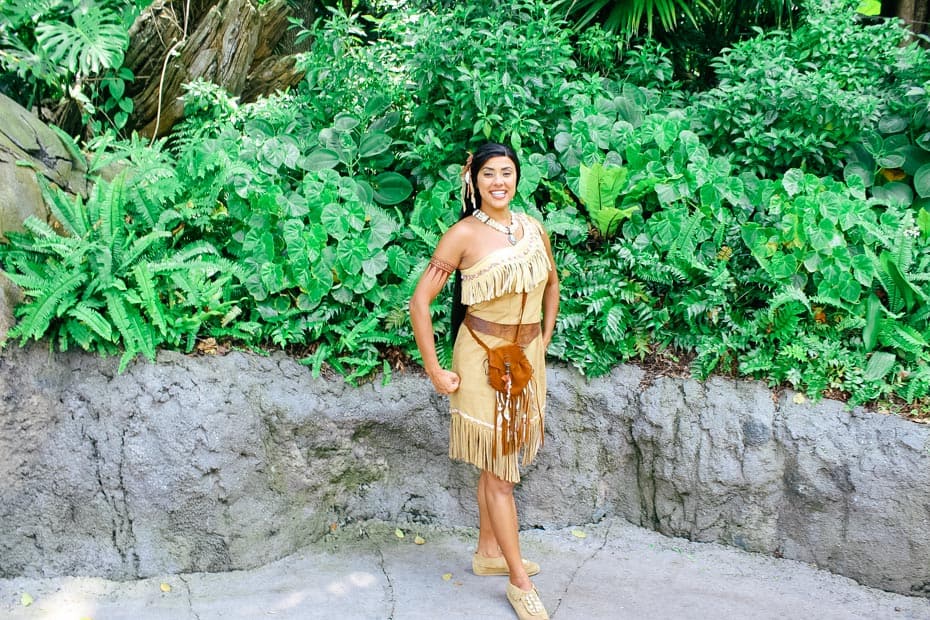 2021 Update-Due to social distancing, the only way to see Pocahontas during this time is on one of the character cruises. When her meet returns to normal, I'll update this review. In the meantime, make sure to check out the Animal Kingdom character cruises review to familiarize yourself with how it all works.
She floats down the Discovery Island River in her own flotilla with Meeko as shown below.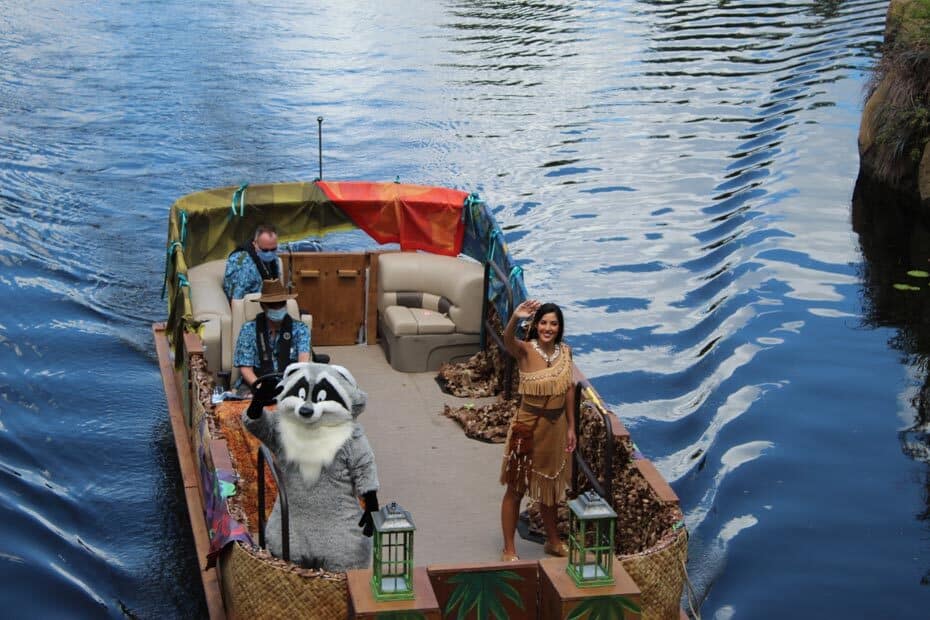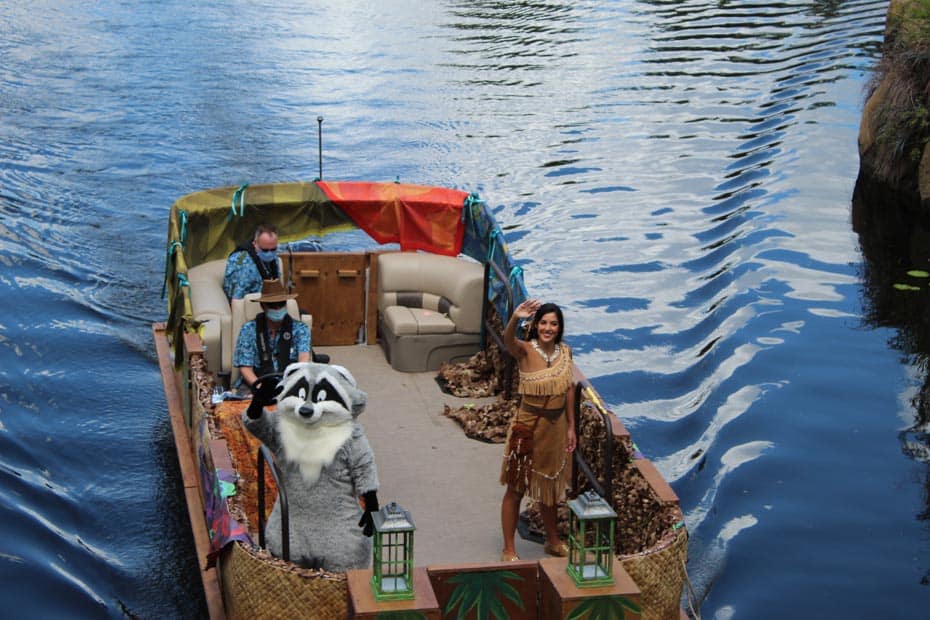 You can find Pocahontas at the Animal Kingdom outdoors on the Discovery Island Trails. She typically meets intermittently throughout the day.
The Discovery Island Trails are located on the backside of Disney's Tree of Life. You can enter the trails right before you reach the bridge to Africa on your immediate right. There is a sign like the one below, Pocahontas meets down on the right-hand side.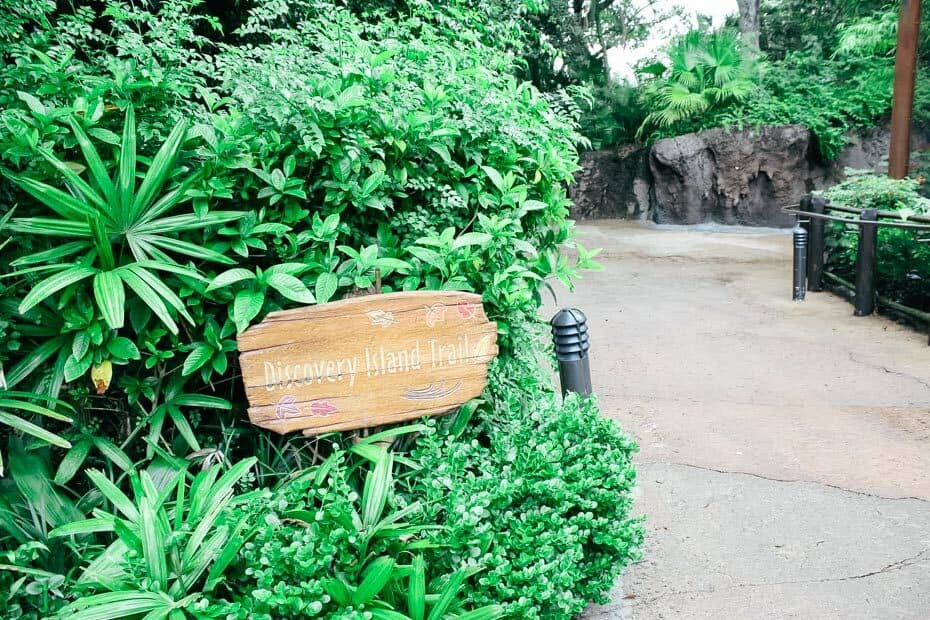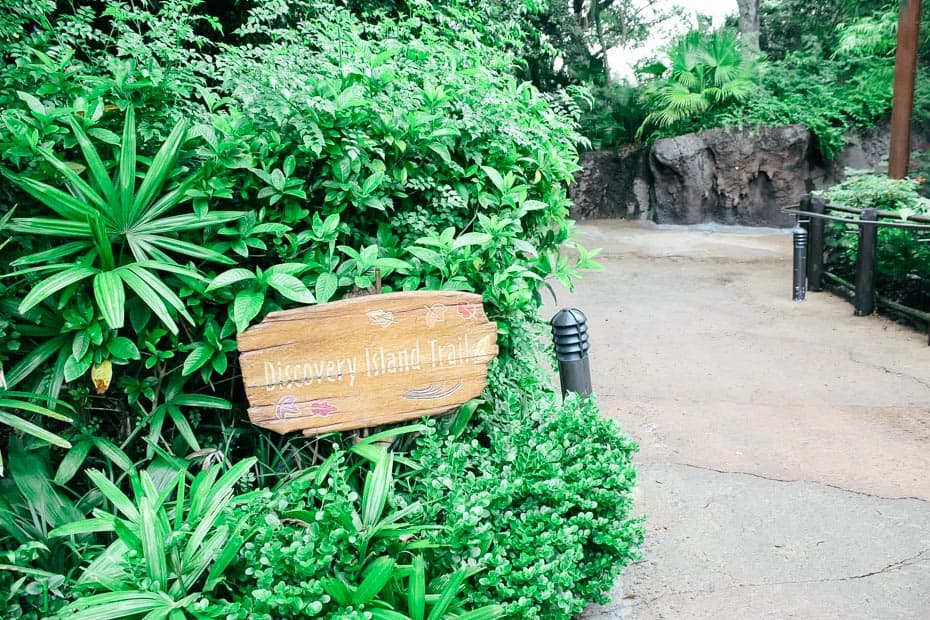 If you are about to cross the bridge to Asia, you can walk down the trail to the immediate left before the bridge. You will have to pass by the Tree of Life when coming from this direction and could encounter groups exiting "It's Tough to Be a Bug."
A glance at the current schedule in the My Disney Experience app for today's date shows us these available times.
Pocahontas Meet and Greet Schedule:
9:15 a.m
10:15 a.m.
11:15 a.m.
12:15 p.m.
2:05 p.m.
3:05 p.m.
4:05 p.m.
You can check the My Disney experience here or on your mobile app for exact timing on the day of your visit.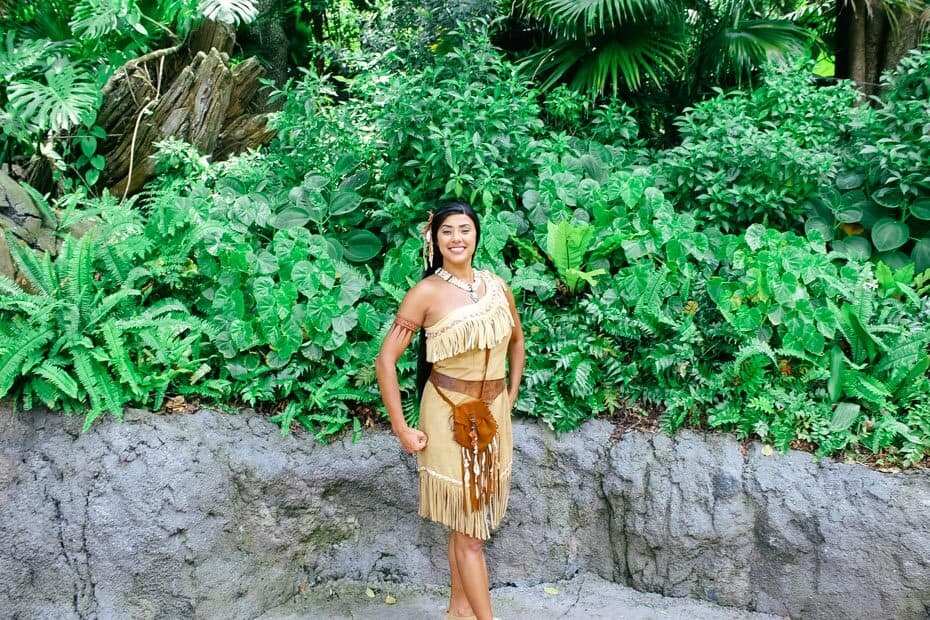 If you are looking to meet characters at Disney's Animal Kingdom you might want to check out these other meet and greets:
Meet Russell and Dug from UP! at Animal Kingdom
Meet Mickey & Minnie Mouse at Adventurer's Outpost
Make sure to check out the full Walt Disney World Characters guide for the most up-to-date reviews.
Additionally, you might be interested in learning more about character dining at Walt Disney World.
Leave me a comment and let me know if you have had the chance to meet Pocahontas at Disney World!