Coastal Eats Review at Epcot Food and Wine (2023)
Coastal Eats has been among my top Epcot Food and Wine booth choices for many years. With offerings like Oysters Rockefeller and the former baked scampi dip–it's a seafood lover's dream.
Unfortunately, this year, the baked scampi dip was replaced with a crab cake. But thankfully, the oysters remain.
Seriously, oysters are the exact kind of higher-end menu item that many of us expect at a Food and Wine Festival. Unfortunately, the other global marketplaces that offer similar items are few and far between.
Let's look closer at your options.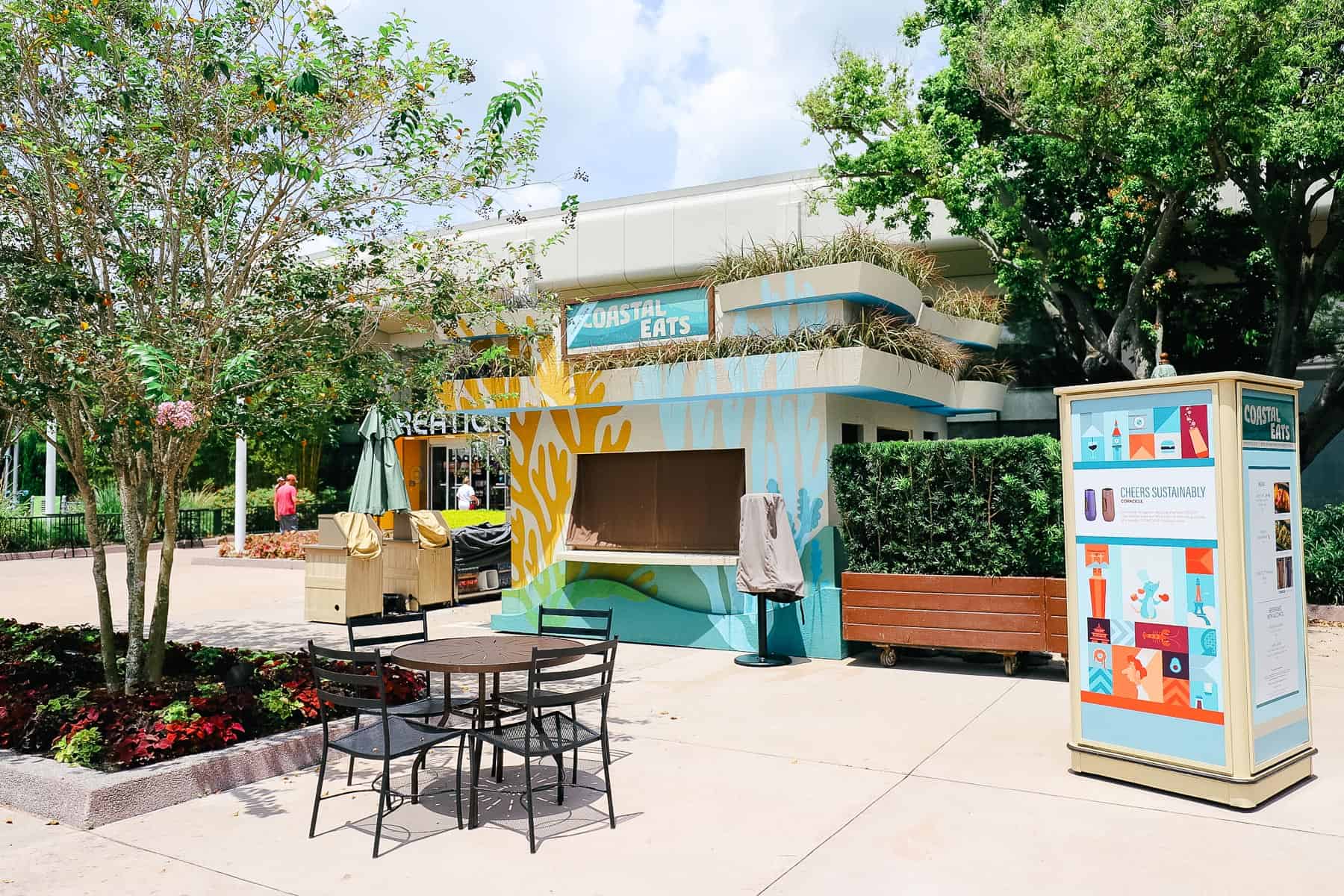 Coastal Eats Menu Items with Prices
Below are the menu items with prices for Coastal Eats.
Lump Crab Cake ($7.00)
Oysters Rockefeller ($7.50)
Corkcicle Stemless Fruit ($24.00)
Beverages:
Wildly Brut Cuvee ($7.00)
Cape Codder ($12.00)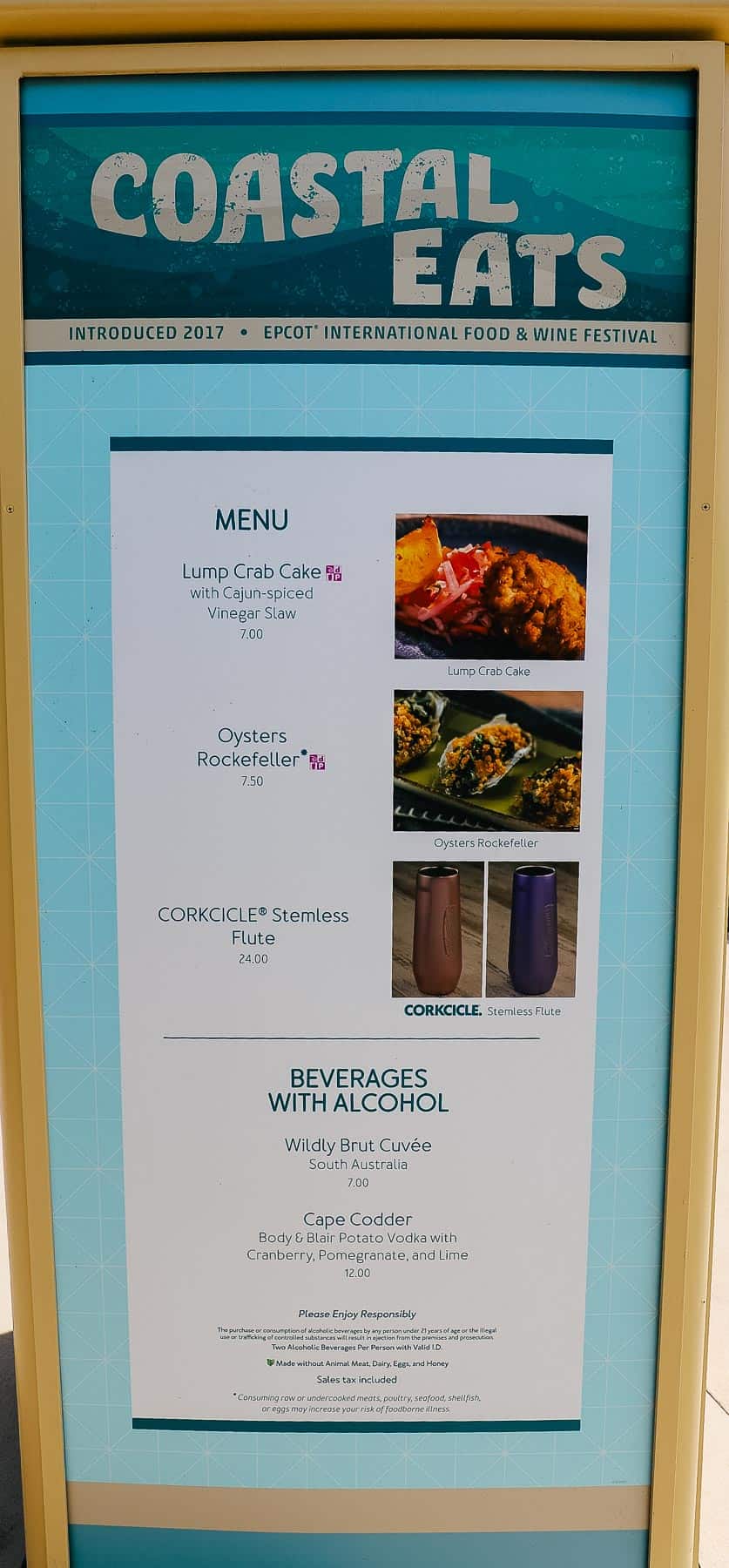 Coastal Eats is located immediately behind the Creations Gift Shop. Last year, Mac and Easts sat directly next to it. However, Mac and Eats nor Earth Eats returned to the 2023 festival.
Lump Crab Cake
We'll start with the lump crab cake, new to this year's festival. Do you know how when you first meet someone, and you think they're great? But after some time and real-life experience, you realize they aren't how you initially perceived them.
That's kind of how this lump crab cake turned out. When I first tasted it, I thought–oh, that's pretty good, which encouraged me to dig deeper. But when I did, I tasted that briny seafood flavor nobody really enjoys, which set off my red flag alarm.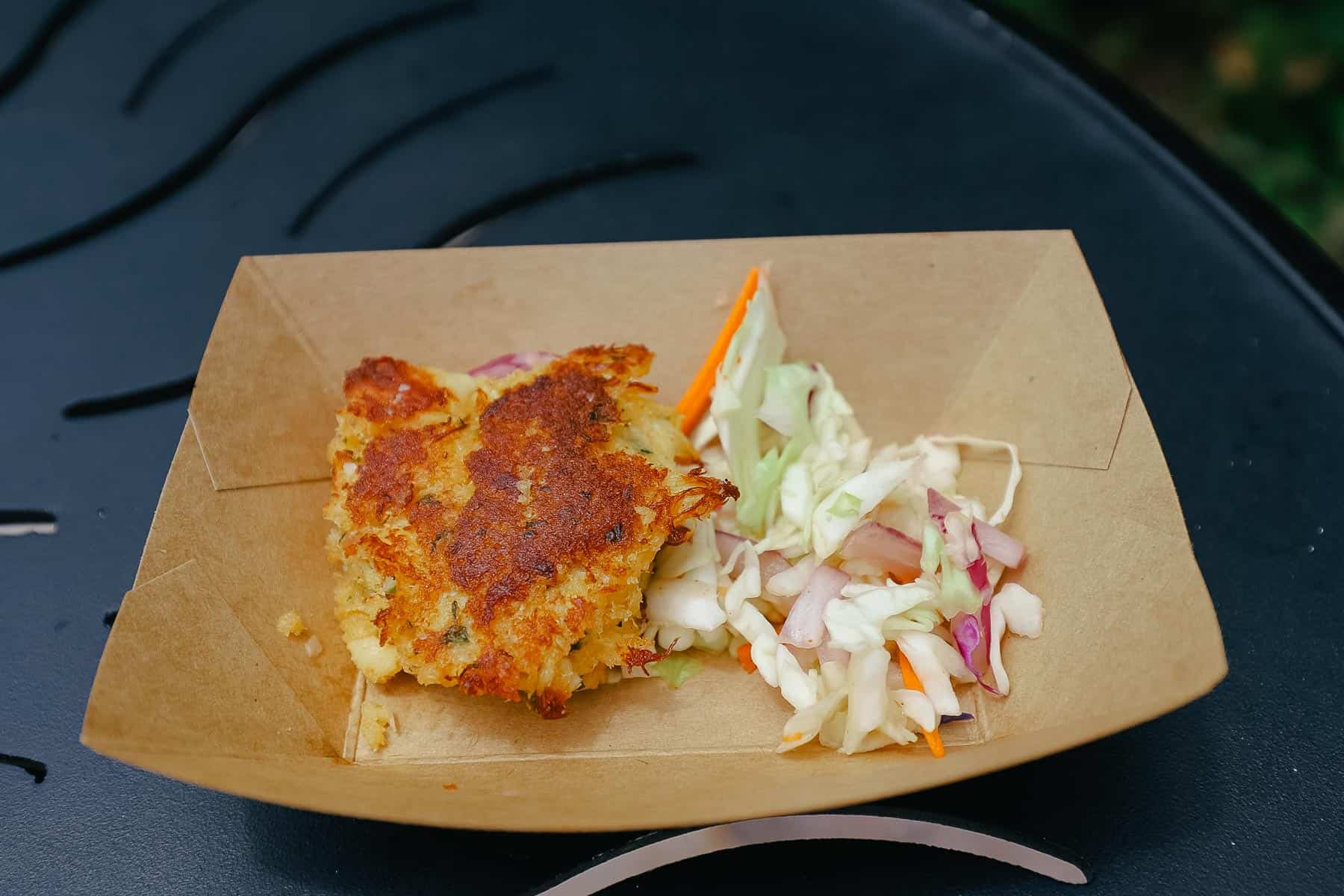 Ultimately, this kind of thing happens when it comes to crab meat and life. So if you decide to try the dish, it could go either way. But hey, at least it's only a $7.00 mistake if you find it unfavorable. Suffice it to say– I've learned my lesson.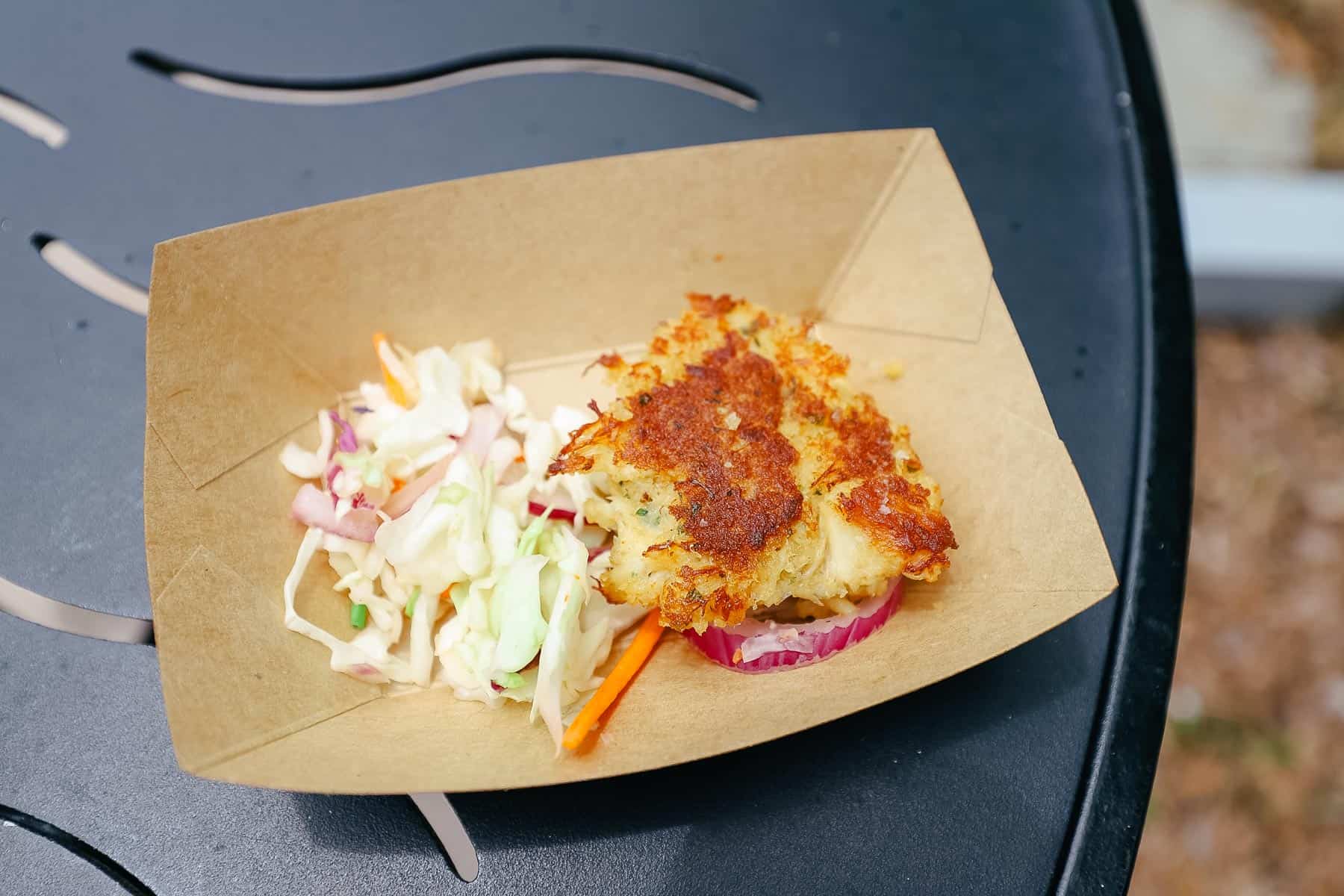 Oysters Rockefeller
Oysters. As I reflect on my Food and Wine adventures from last year, the Oysters Rockefeller stands out in the crowd. These oysters were cooked to perfection.
A creamy spinach and panko mixture sits on top of each oyster. It's almost like the best hot spinach dip you can imagine was spooned over an oyster. When I get caught up on reviewing the new items for 2023, I'll be back for these oysters for the pure sake of delight.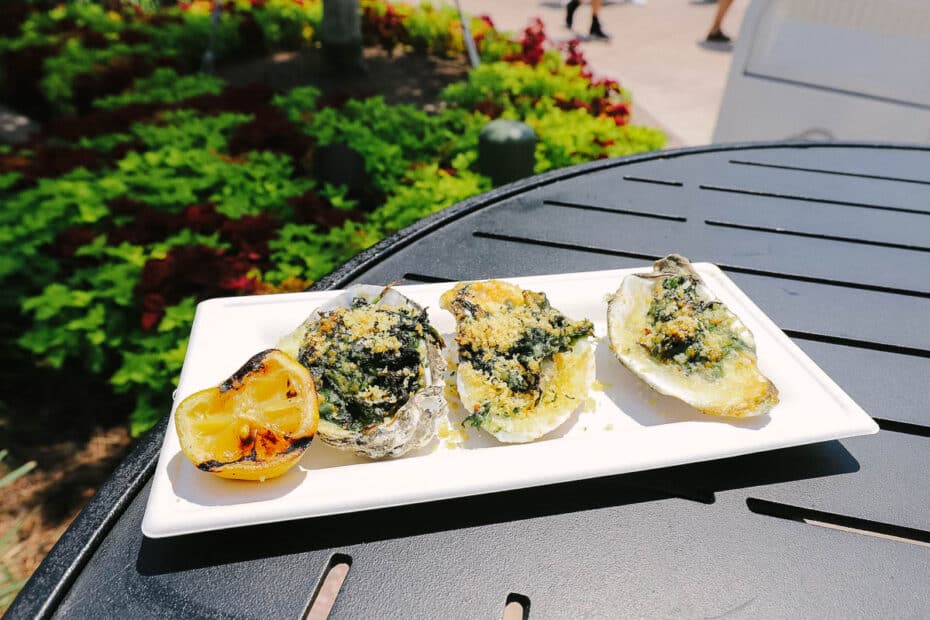 After consuming the first two, I noticed the grilled lemon on the side. I went back and forth over whether or not to squirt it on my last oyster.
And I was so glad I did. The lemon added a zestiness to the oyster that I wasn't expecting. The entire combined flavor profile was perfection.
For $7.50, you can't beat picking up an order of three oysters. And it's rare to find oysters, in general, at Walt Disney World.
Overall, Coastal Eats offers one dish that makes the booth worthy of a stop…or two during your vacation.
For more Epcot Food and Wine reviews, try the following:
You might also enjoy our list of the best desserts at Epcot's Food and Wine Festival.
In the comments
Do you think you'll try the oysters or scampi dip from Coastal Eats? What looks good to you?