Disney's Beach Club Gift Shop & Merchandise
Disney's Beach Club has a large gift shop combined with its primary counter service dining location, Beach Club Marketplace. Inside the gift shop, you'll find a variety of sundries, souvenirs, and grocery items.
This review will specifically look at Beach Club's gift shop. We'll tour the counter service area in a separate article.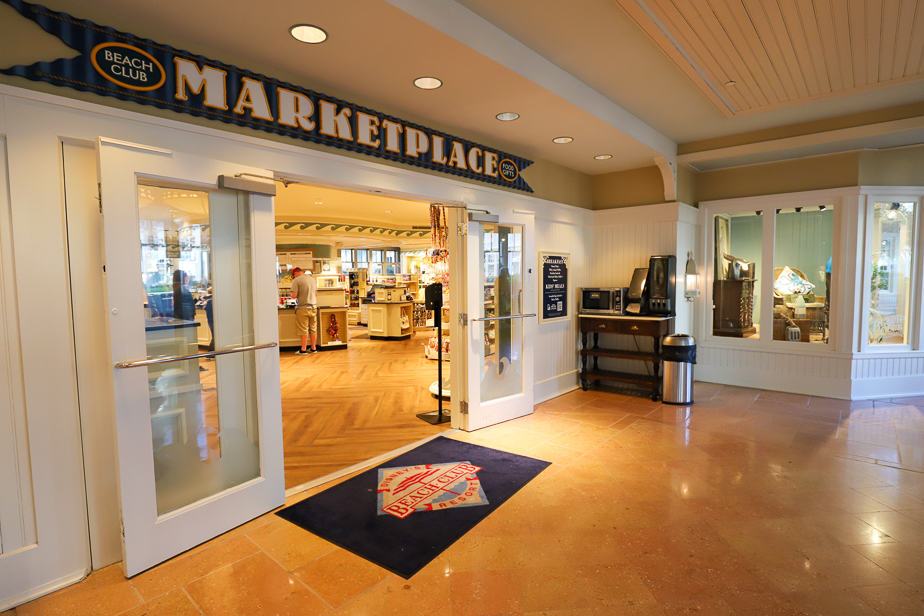 The Marketplace gift shop at Disney's Beach Club is located off the lobby and has two separate entrances. One entrance is down the hall, which runs off the front side of the lobby.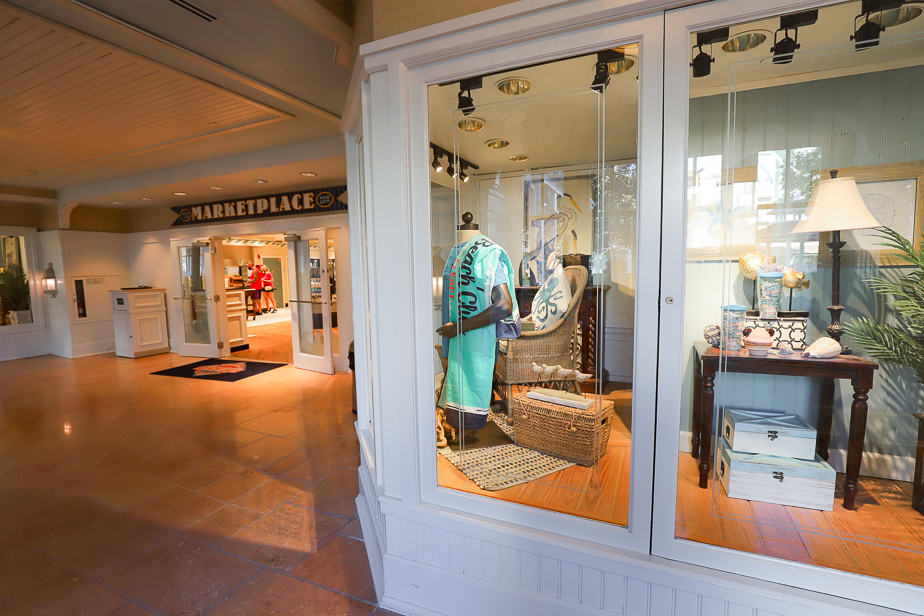 A secondary entrance is tucked behind the elevators toward the back of the lobby.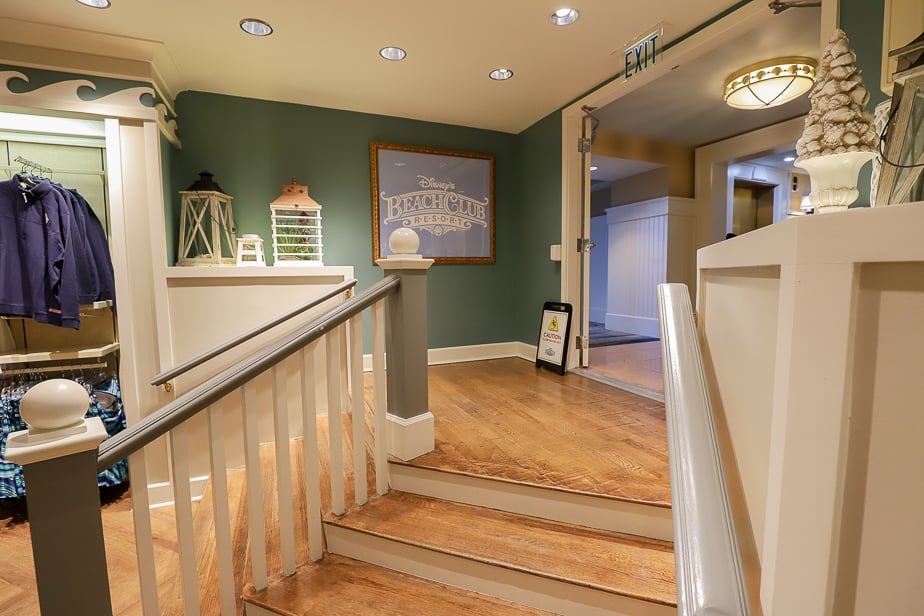 This secondary entrance is where you'll find most of the resort-branded merchandise. Almost everything you can see is related to the Beach Club in the picture below.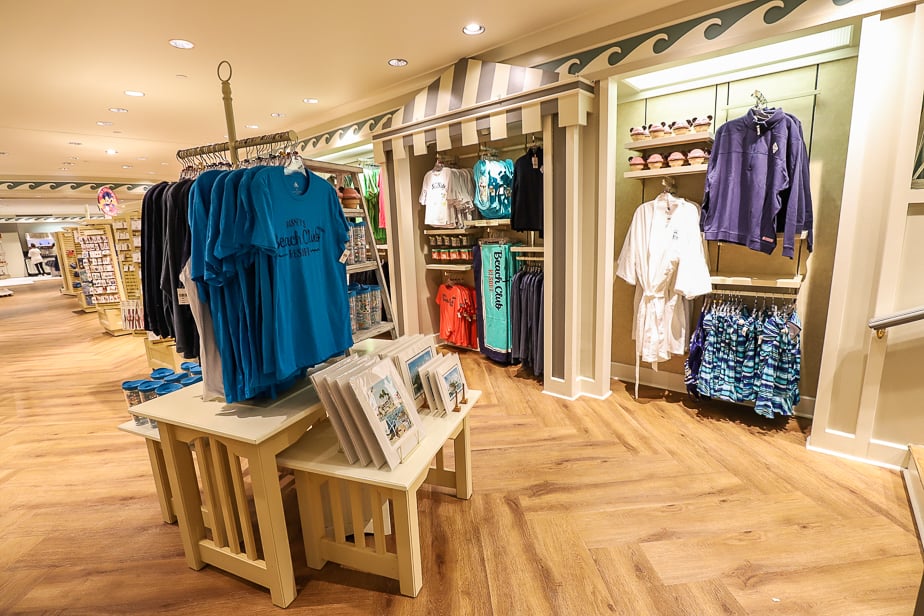 A few branded items include t-shirts, pullovers, and that charming white robe pictured below.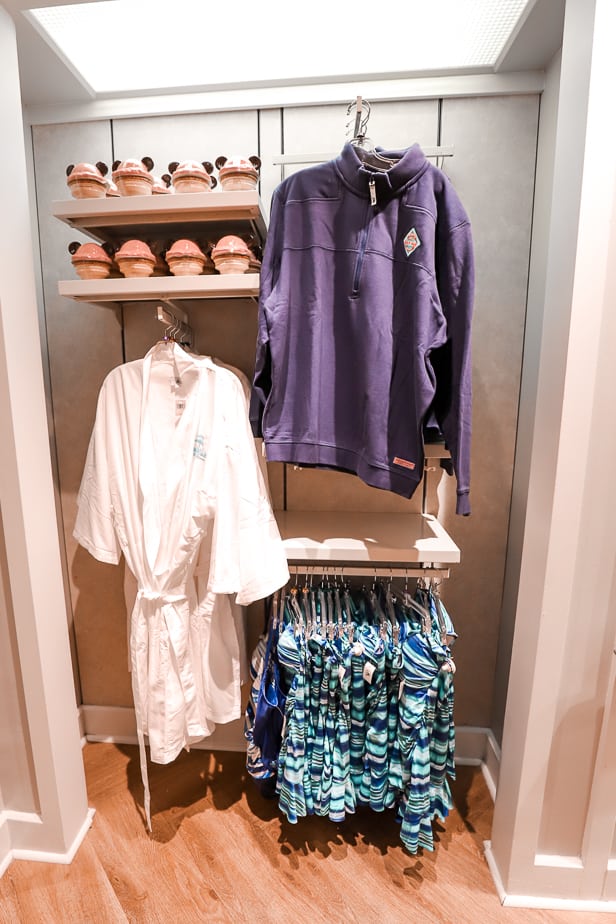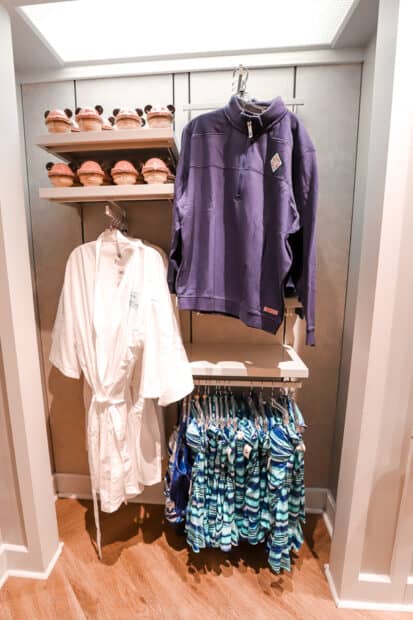 When this website finally makes it big time, I imagine I'll have an entire collection of these resort robes. Every morning, I'll wake up and fetch the robe for the resort I will write about that day. It sounds like a dream come true, right? Let's hope so.
Additionally, several of the resorts now have branded beach towels. We recently saw another sharp-looking beach towel at Polynesian's Gift Shop, Boutiki.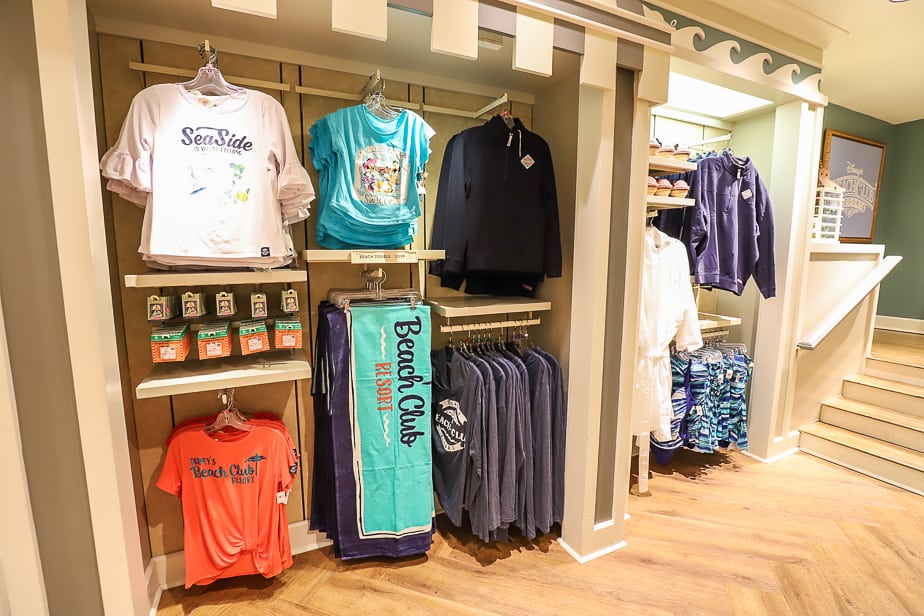 Beaches and Cream Soda Shop even has a fairly new line of branded merchandise out right now.
Related: Beaches and Cream Review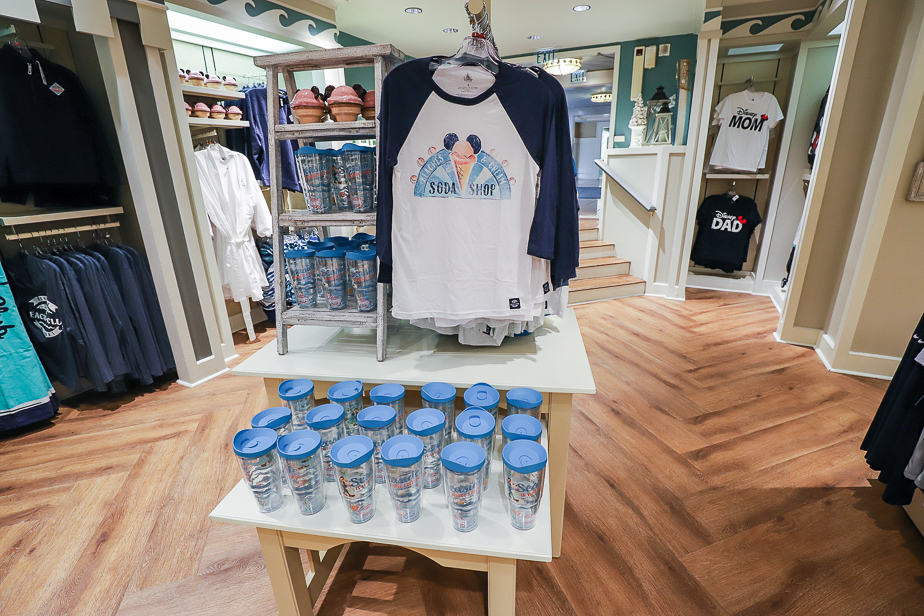 Since the resort is home to a Disney Vacation Club Resort, the Beach Club Villas, you'll find DVC merchandise here. Below is a photo of the new Disney Dooney and Bourke released for members last year.
Related: Beach Club Villas Review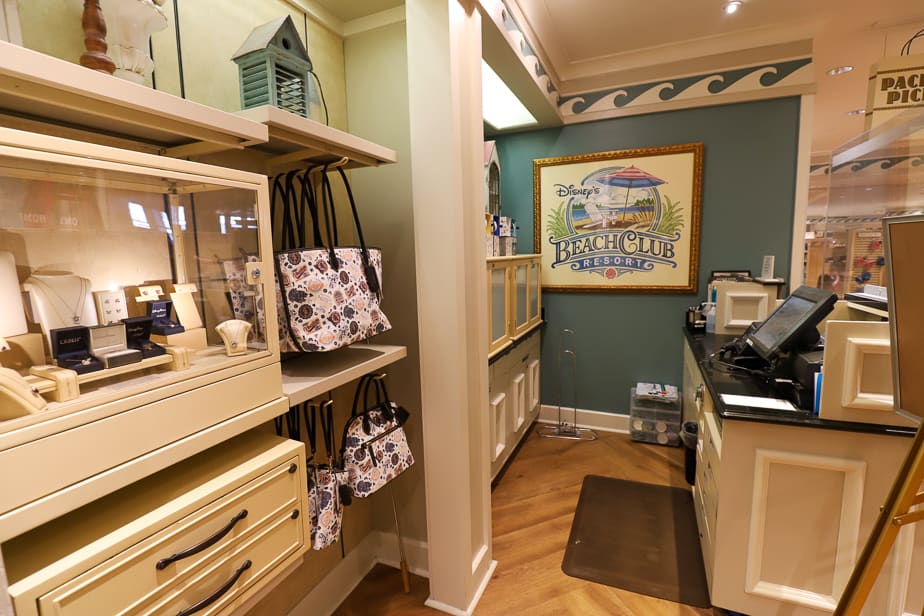 These were the styles that were available during my last visit.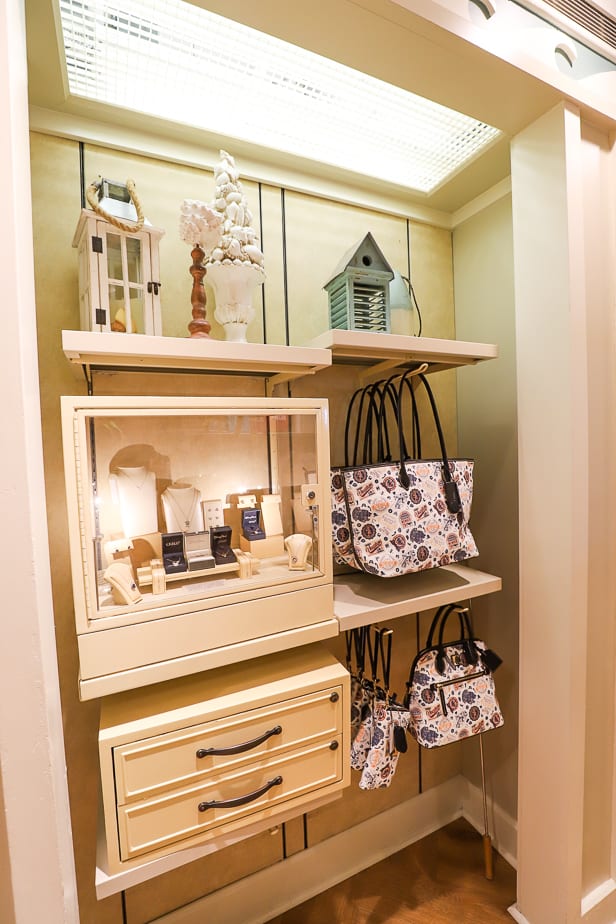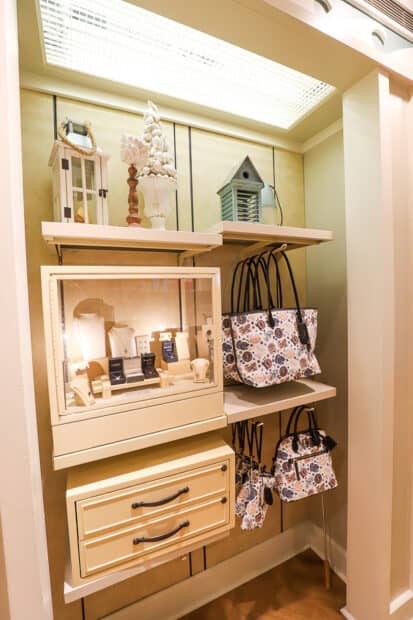 There was plenty of casual women's clothing. However, if you're looking for something a little dressier or men's clothing, you'll likely want to walk over to the gift shop at the Yacht Club.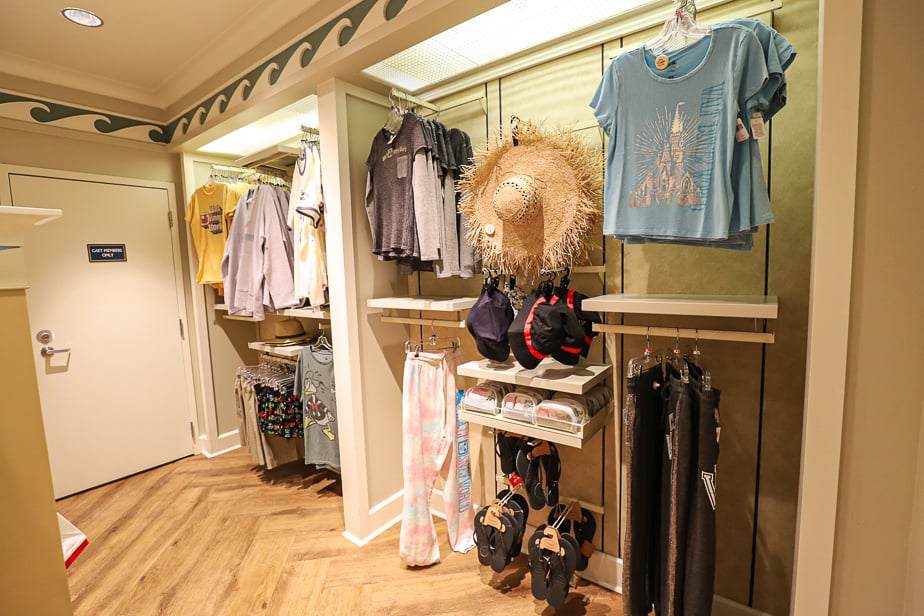 Several t-shirts were available with various Disney characters and such. That Pizza Planet shirt is cute.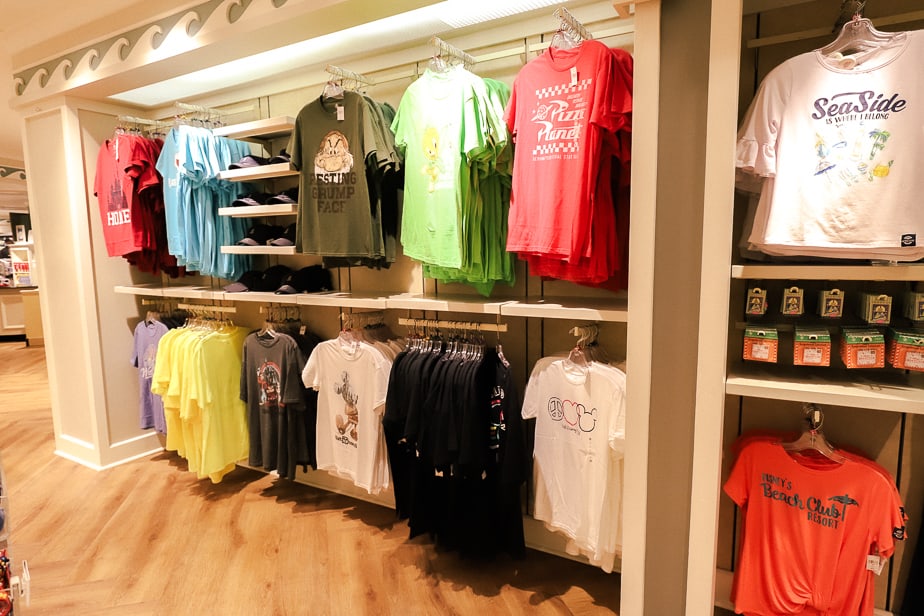 These photos were all taken in late 2021. I plan to update these merchandise reviews in the future when possible. However, these photos should give you a good idea of what kind of items will be available during your visit.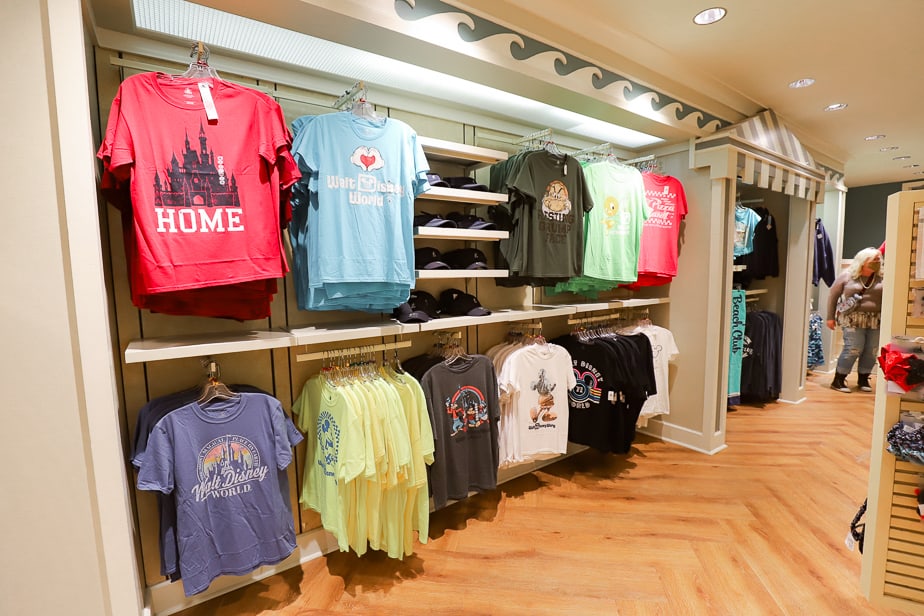 Nearly every gift shop at Disney World's Resorts has a section for Minnie Ears and hats.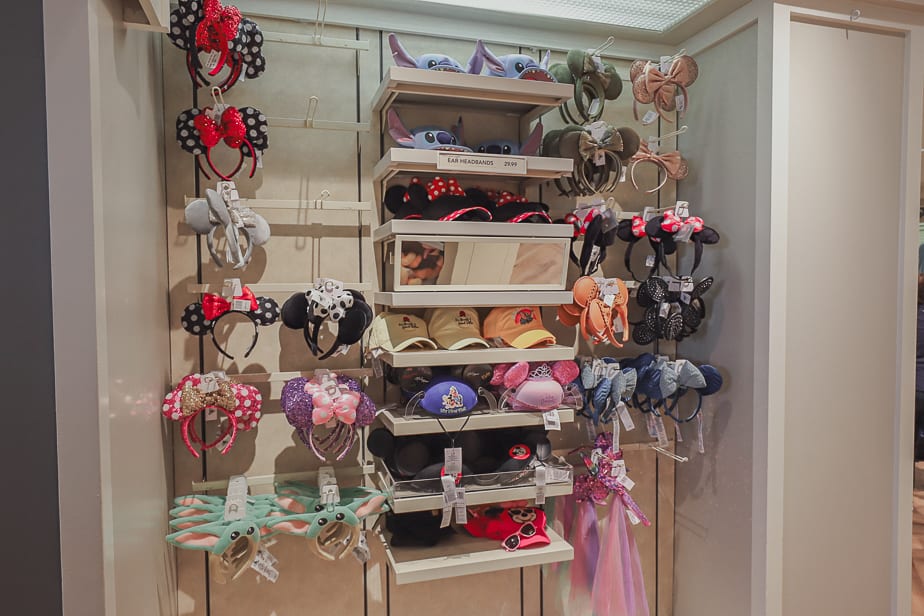 And the Beach Club usually has an excellent selection of games, toys, and other children's merchandise.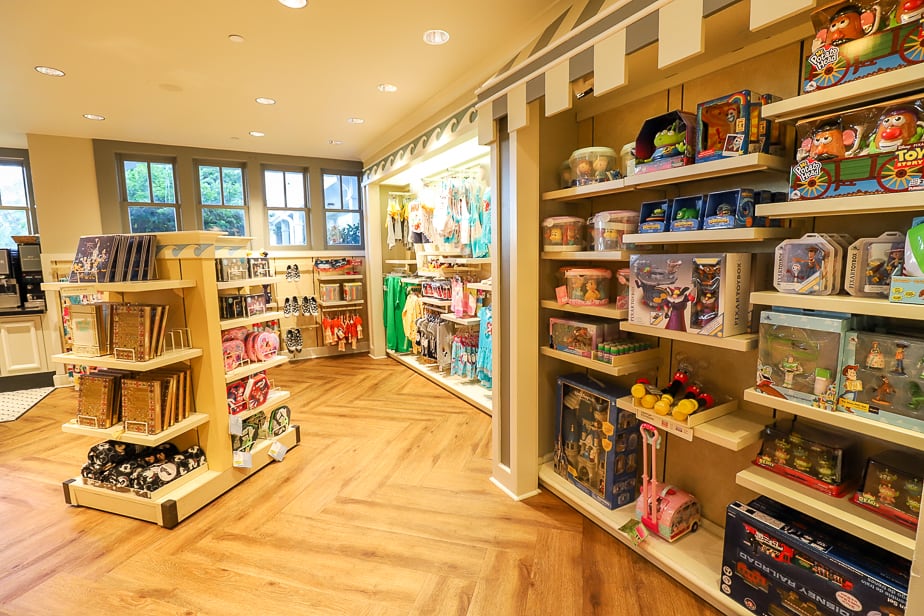 More importantly, the gift shop has many items for the swimming pool. Since the resort is home to Stormalong Bay, also known as the best pool at Disney World, you might need a pair of goggles or a pool float.
Related: Disney Resorts with the Best Pools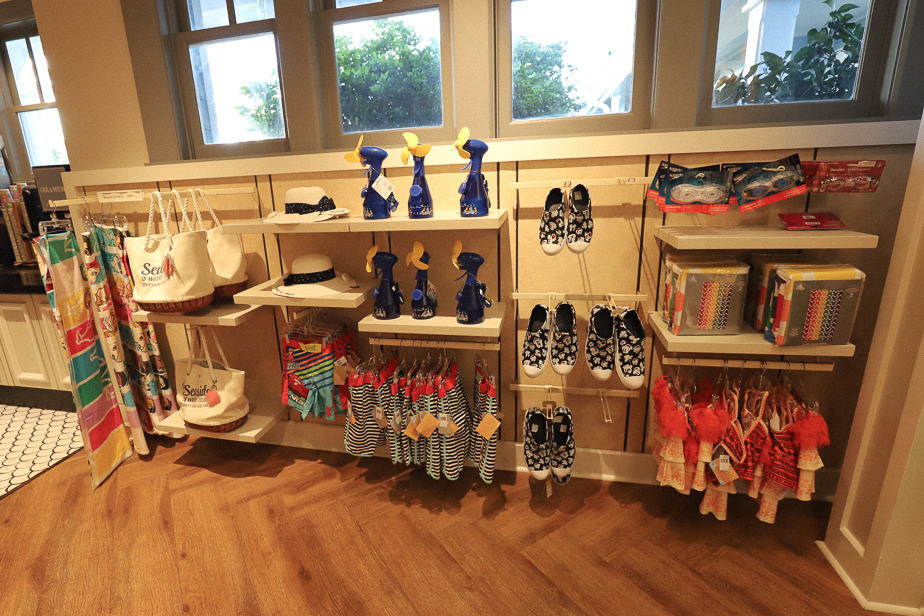 Or maybe you'll find a cute beach bag and hat to sport at the pool.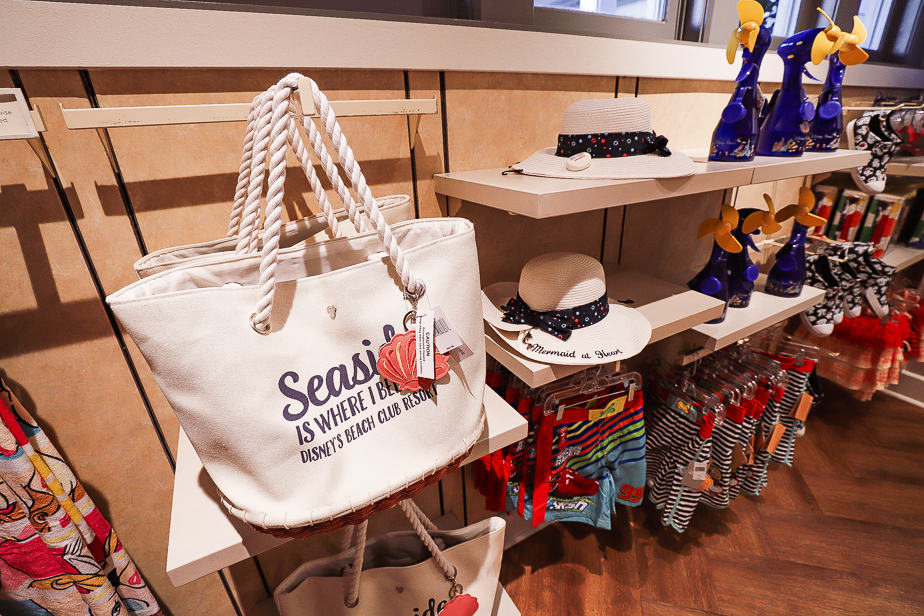 Moving on, the shop had a decent selection of kitchen items.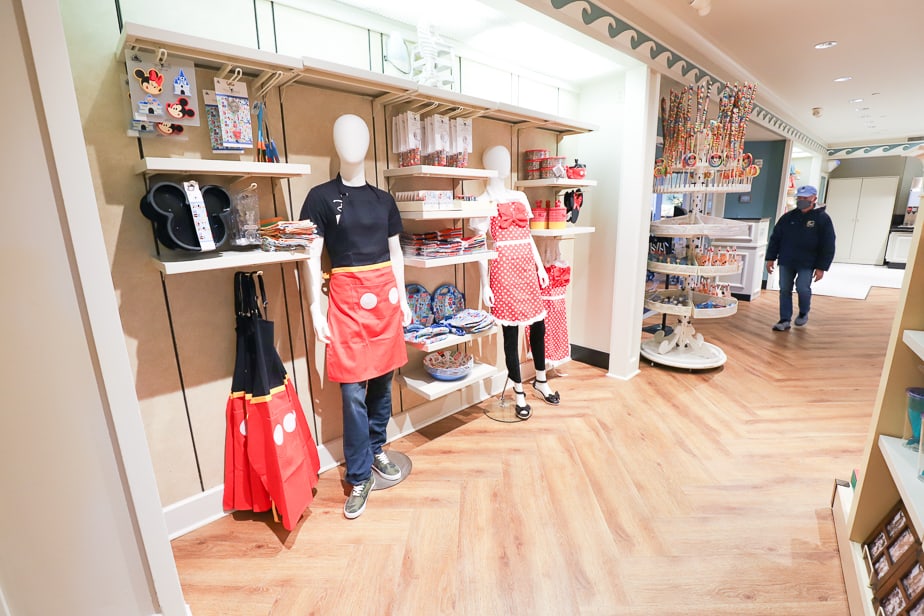 I could throw that Minnie apron over my Beach Club robe when it came time to prepare a meal. A girl can dream.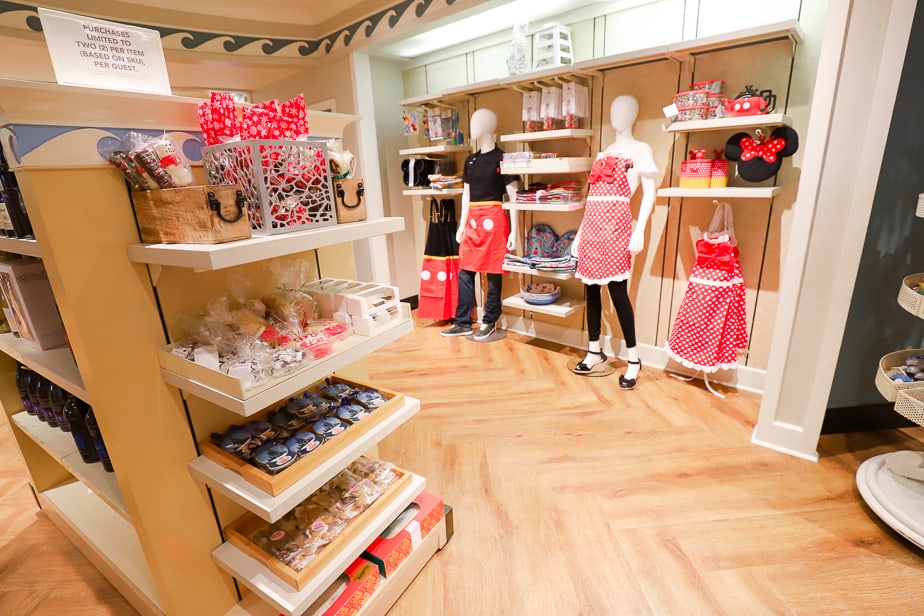 Coffee mugs, tumblers, and photo frames are also available.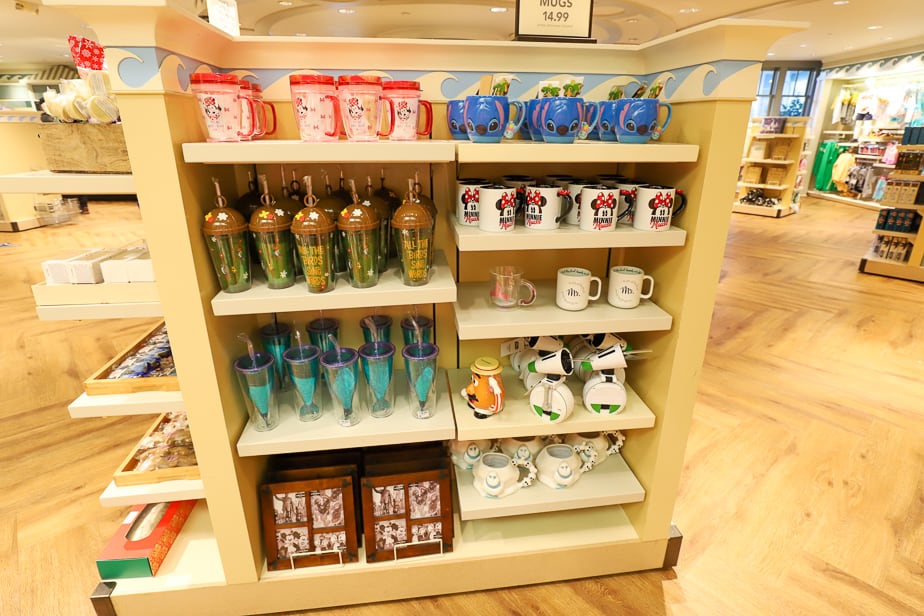 For other resort gift shops at Disney World, we have several articles:
Additionally, you can view all of our articles related to Disney's Beach Club Resort. They include:
So, what are your thoughts on Beach Club's gift shop? Are any of the items appealing to you? Please drop a comment below and let me know.