Chef Art Smith's Homecomin' Review (At Disney Springs)
This review of Chef Art Smith's Homecomin' at Disney Springs provides an overview of our experiences dining at the restaurant and the items we've tried.
Chef Art Smith's Homecomin' is famous for several of its menu items. However, as a whole, the restaurant is most known for one special preparation–fried chicken.
You can get a platter of fried chicken, chicken biscuits, a fried chicken sandwich, or fried chicken and doughnuts! If none of those items sound like they'll hit the spot, the menu contains a wide array of other items ranging from salads to country-fried steak.
But it's hard to go wrong with Chef Art's fried chicken, no matter how you order it. It's an authentic southern experience.
Below I'll share our latest experience at Homecomin' and some of the other items we've tried to date. So grab your napkin and tuck it in your collar. It's time for dinner at Homecomin'.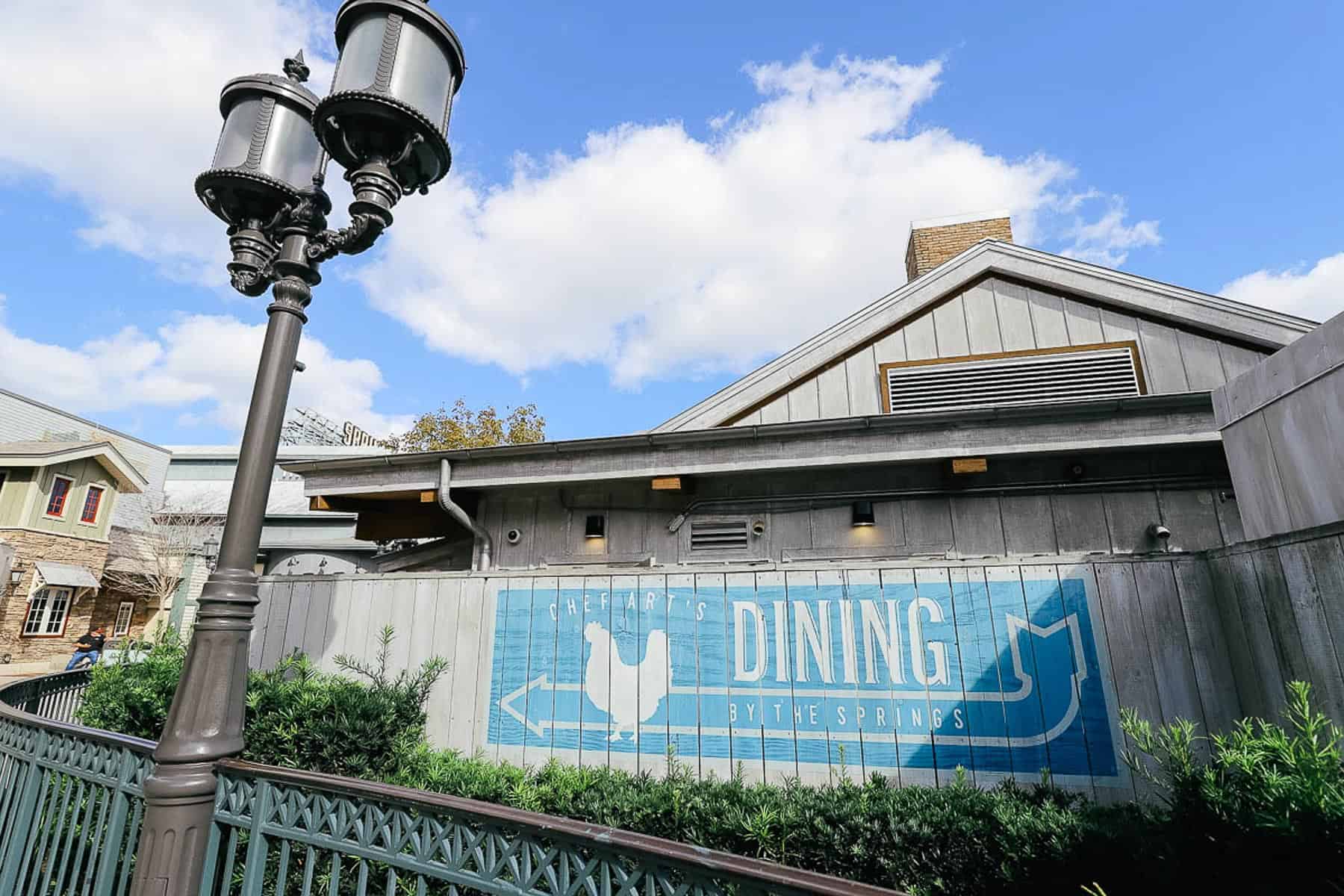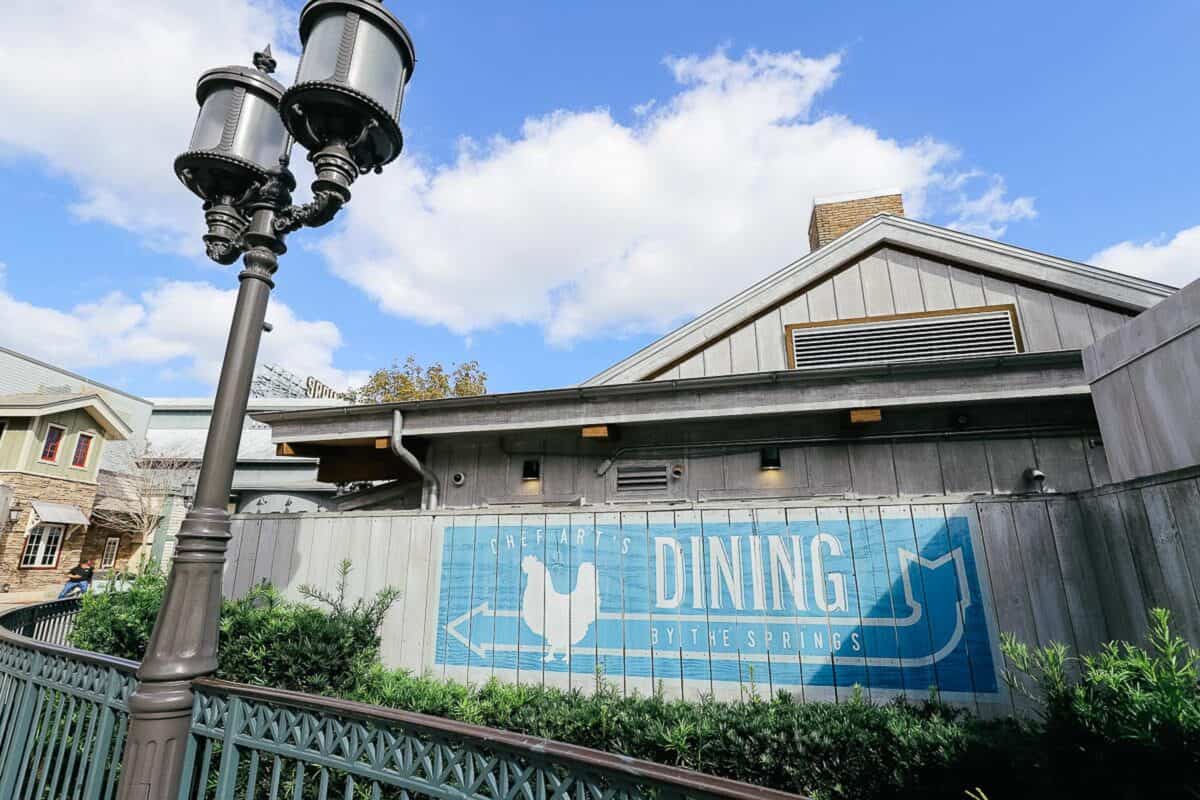 Chef Art Smith's Homecomin' is located in The Landing at Disney Springs. If you're visiting via Disney's bus service, it's directly behind the Town Center Entrance. You'll want to continue straight past Frontera Cocina, across the bridge, and take a left at Morimoto Asia.
Homecomin' is in a beautiful area. The back of the restaurant faces directly out to the Springs.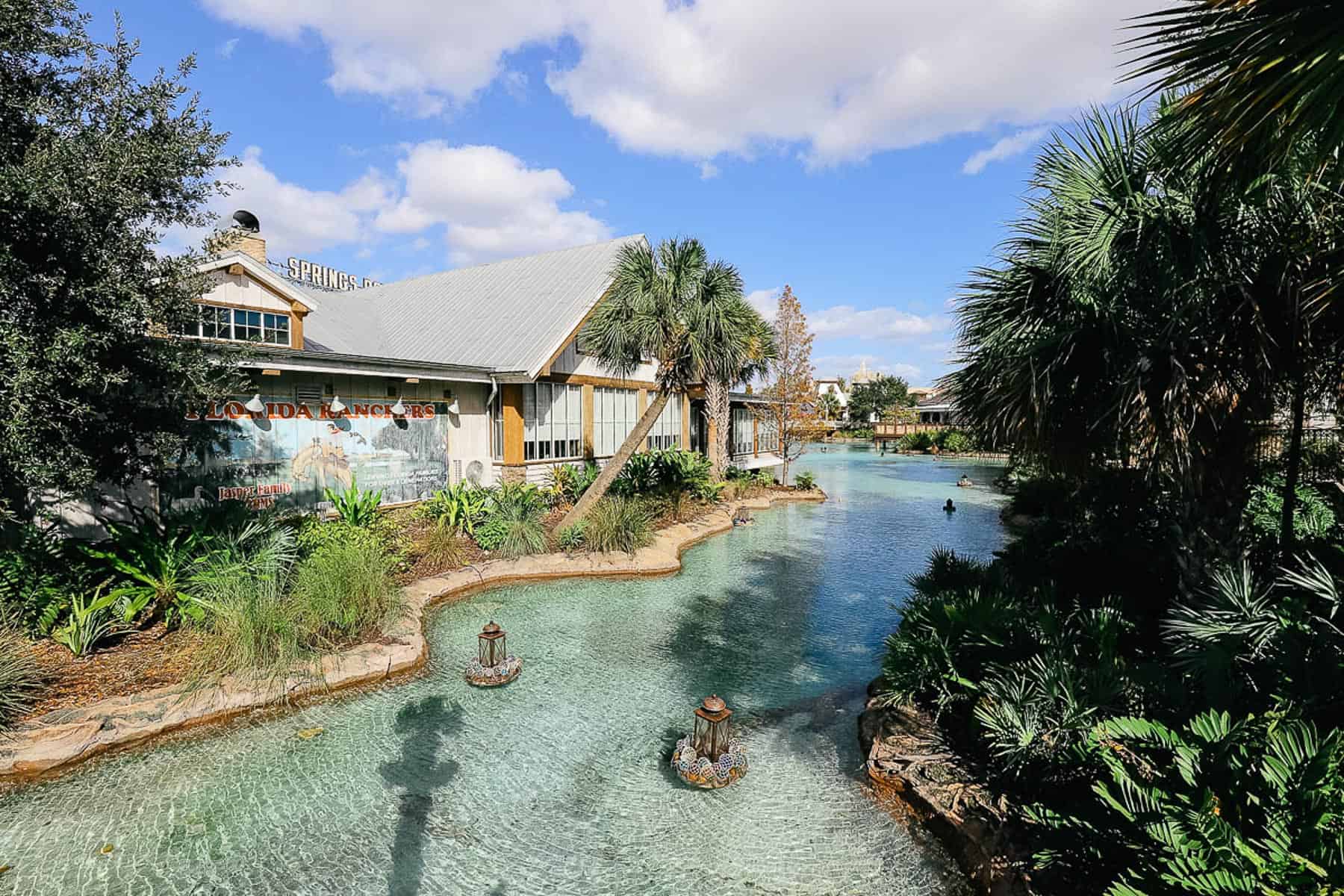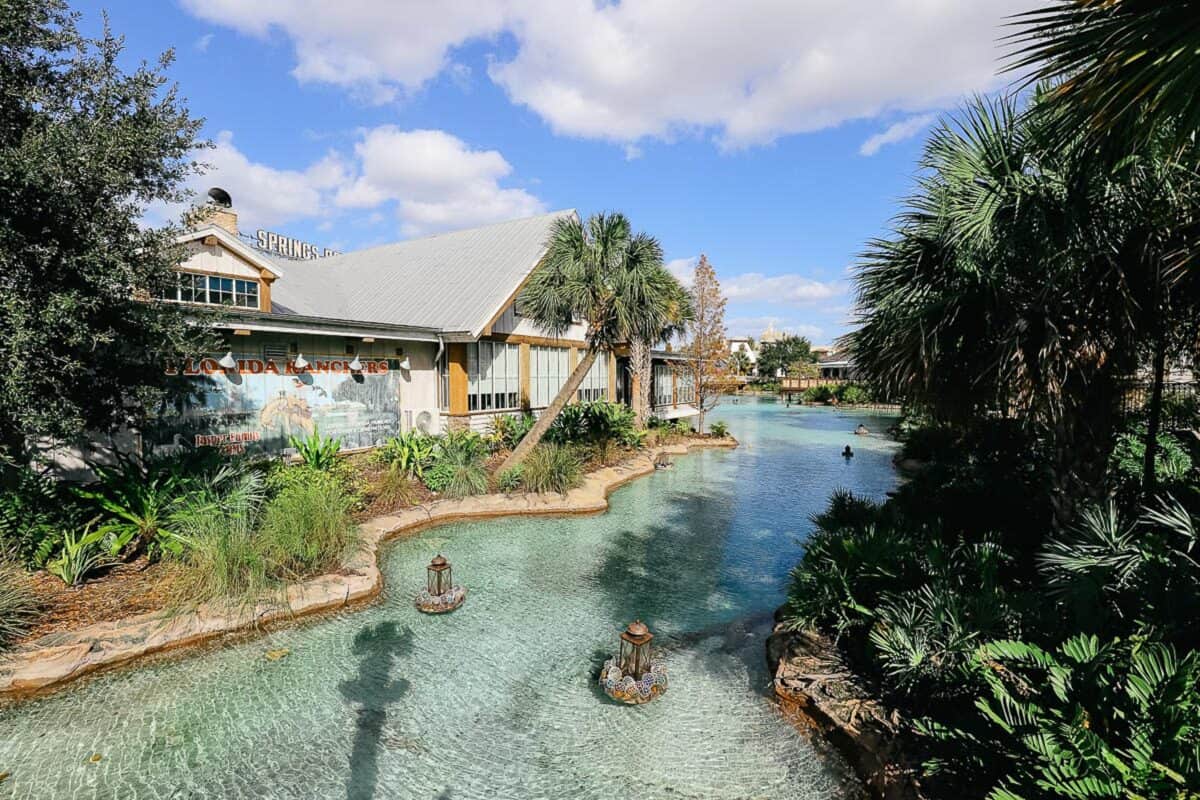 Homecomin' is usually open Monday through Friday from 11:00 a.m. until 11:00 p.m., serving lunch and dinner. However, on Saturdays and Sundays, they are open for brunch between 9:00 a.m. and 12:55 p.m.
Then they serve lunch and dinner on the weekends between 1:00 p.m. and 11:30 p.m. You can check their exact hours here on the Disney Springs site.
Popular menu items include the following starters:
Church Lady Deviled Eggs
Thigh High Chicken Biscuits
Jasper Board (Charcuterie, but make it southern.)
Some of the more notable entrees are:
Fried Chicken Sandwich
Art's Famous Fried Chicken
Fried Chicken and Doughnuts
Country Fried Steak
St Augustine's Mahi Mahi
For sides, the choices become even more difficult. Here are a few:
Cheddar Drop Biscuits
Creamy Mashed Potatoes
Bradley's Grits
Momma's Mac and Cheese
Then, there's dessert. No matter what you do, you'll want to save room for dessert.
Hummingbird Cake
Chocolate Pecan Pie
Carrot Cake
Of course, these are only a few of the menu items. You can preview every item on the menu here.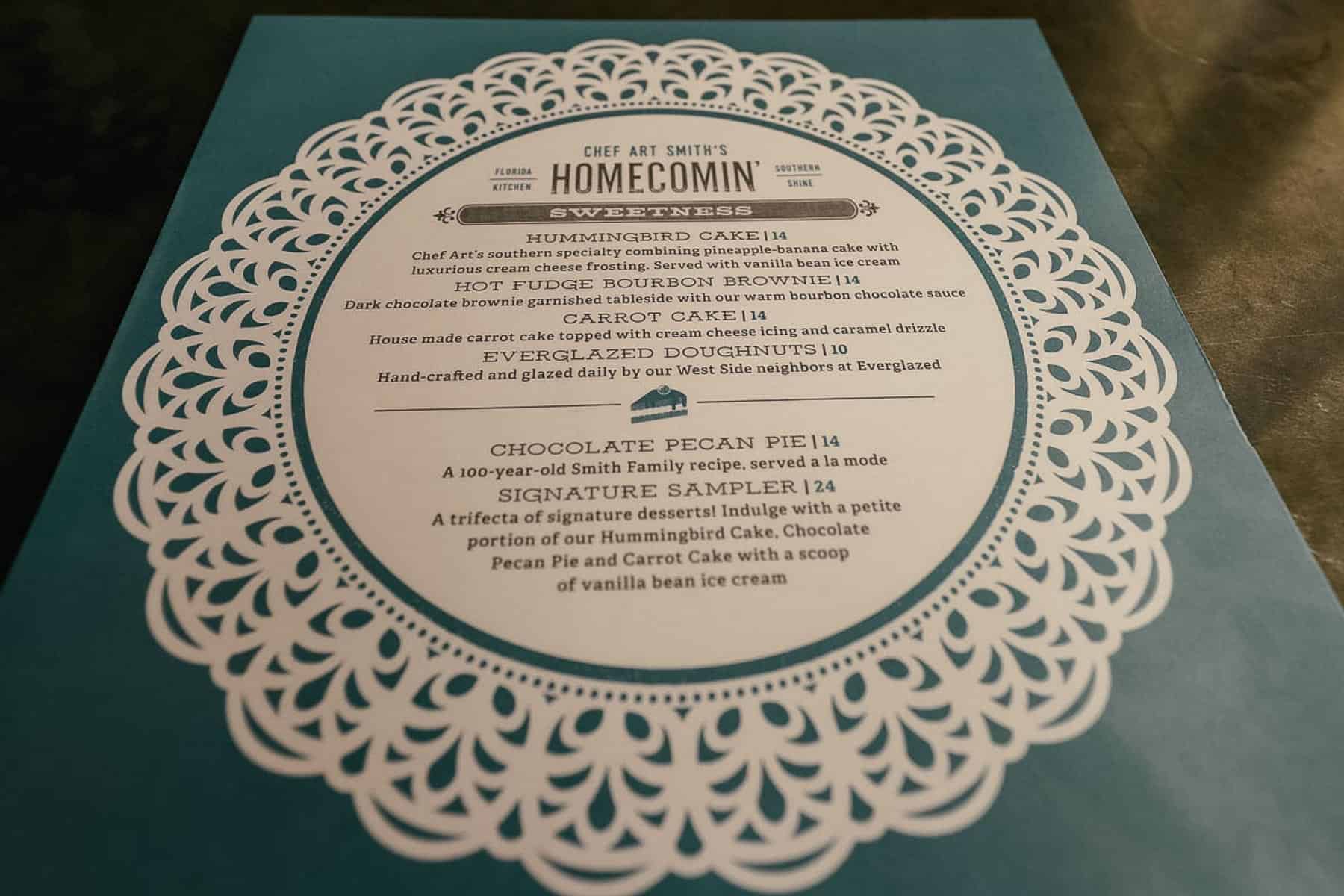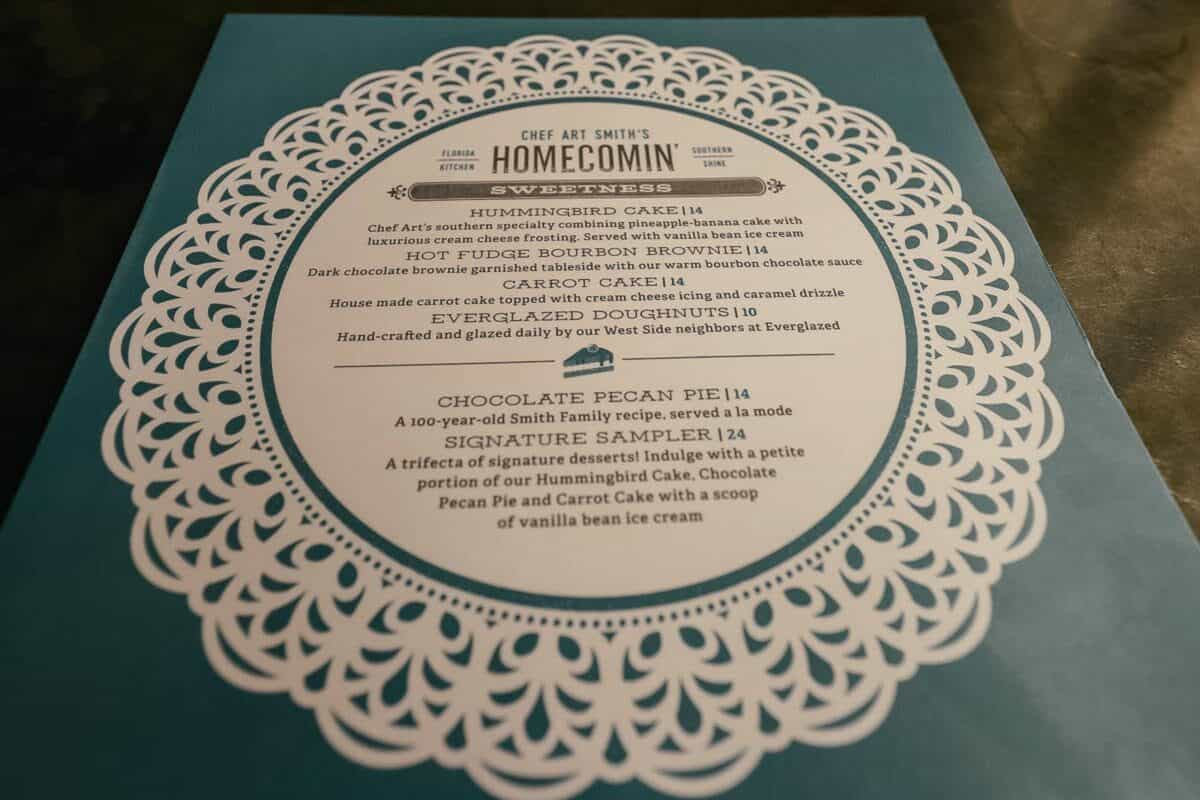 Homecomin' has outdoor and indoor dining areas. When you check in at the podium, the host or hostess will ask where you prefer to sit or if you would like the first option.
We have dined both inside and outside on our visits. If the weather is pleasant, it's fun to sit outside. But I have no complaints about dining inside the restaurant either.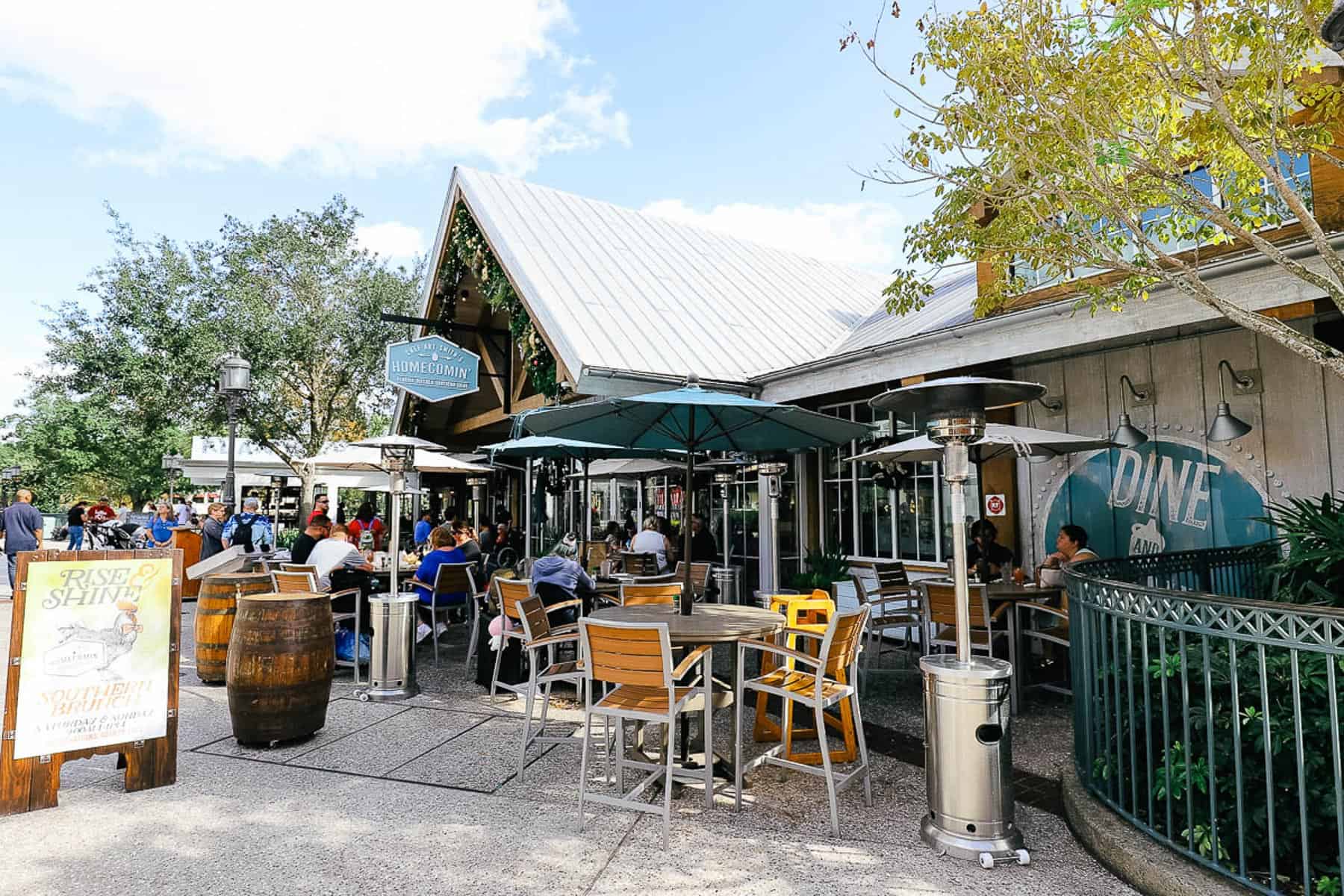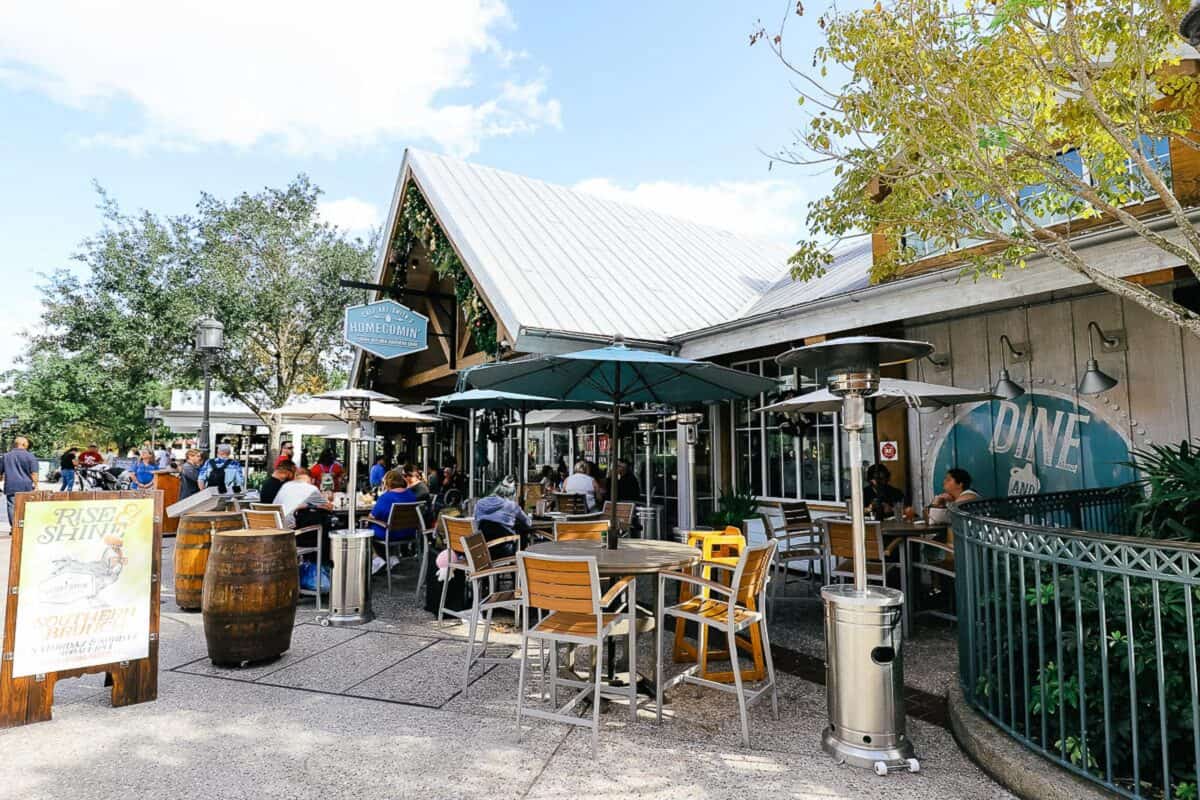 If you've heard of Homecomin' before, you might be familiar with their popular moonshine cocktails. We haven't tried any of these drinks, but the restaurant has many options on a separate menu.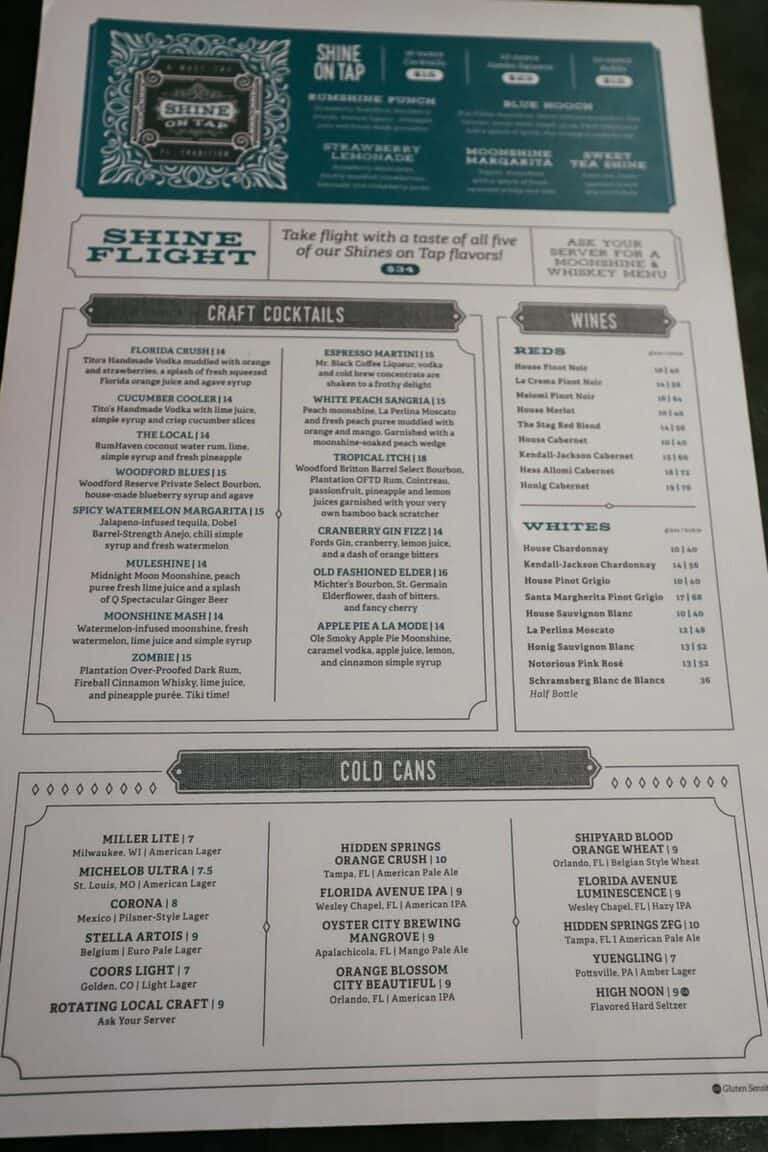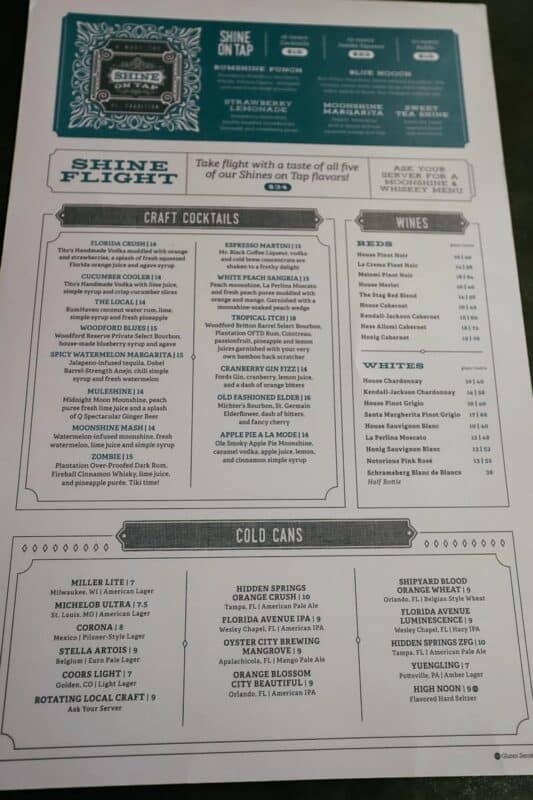 Additionally, the Shine Bar and Social is part of the extended patio seating at the restaurant. This area has a walk-up bar where guests can order cocktails to-go.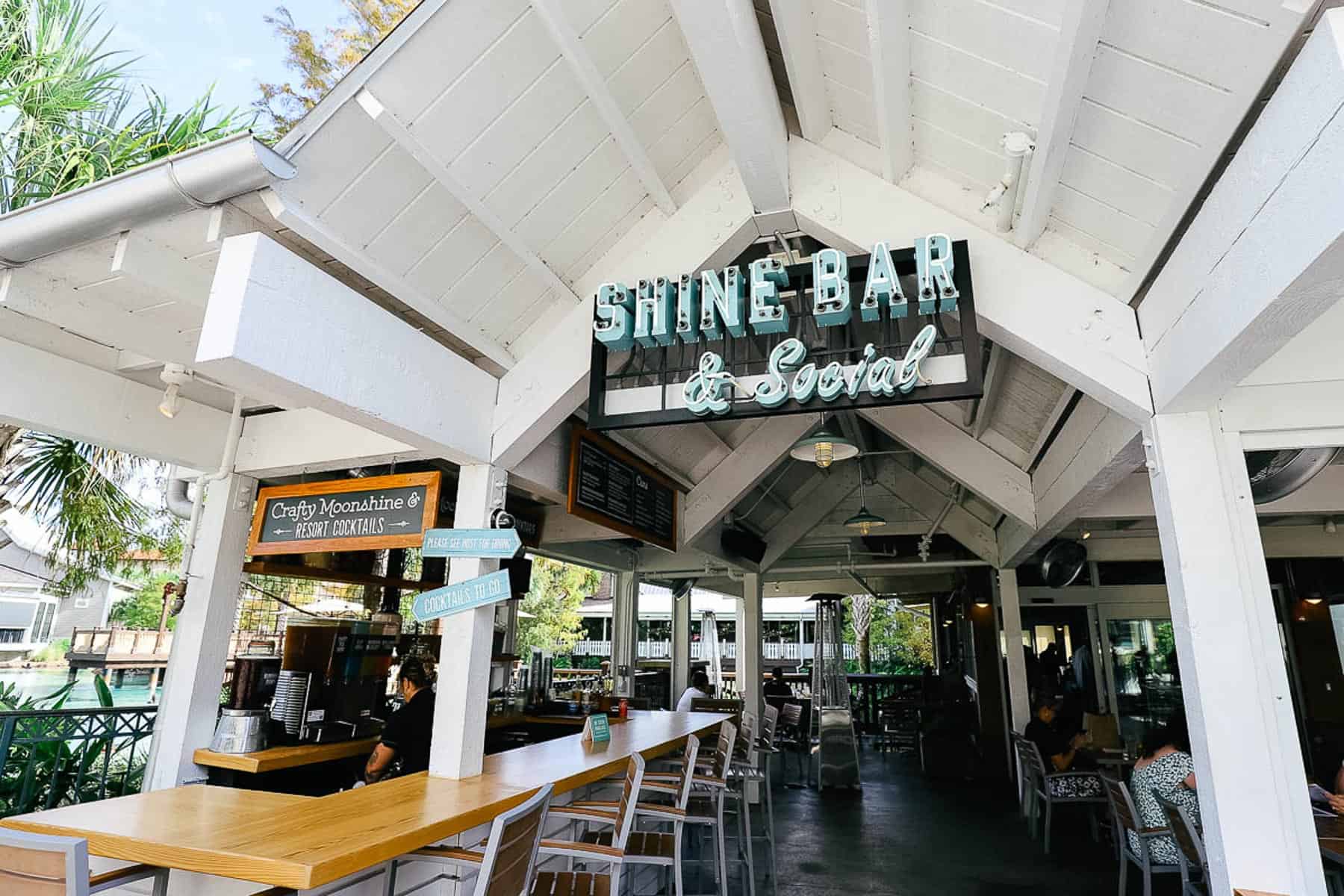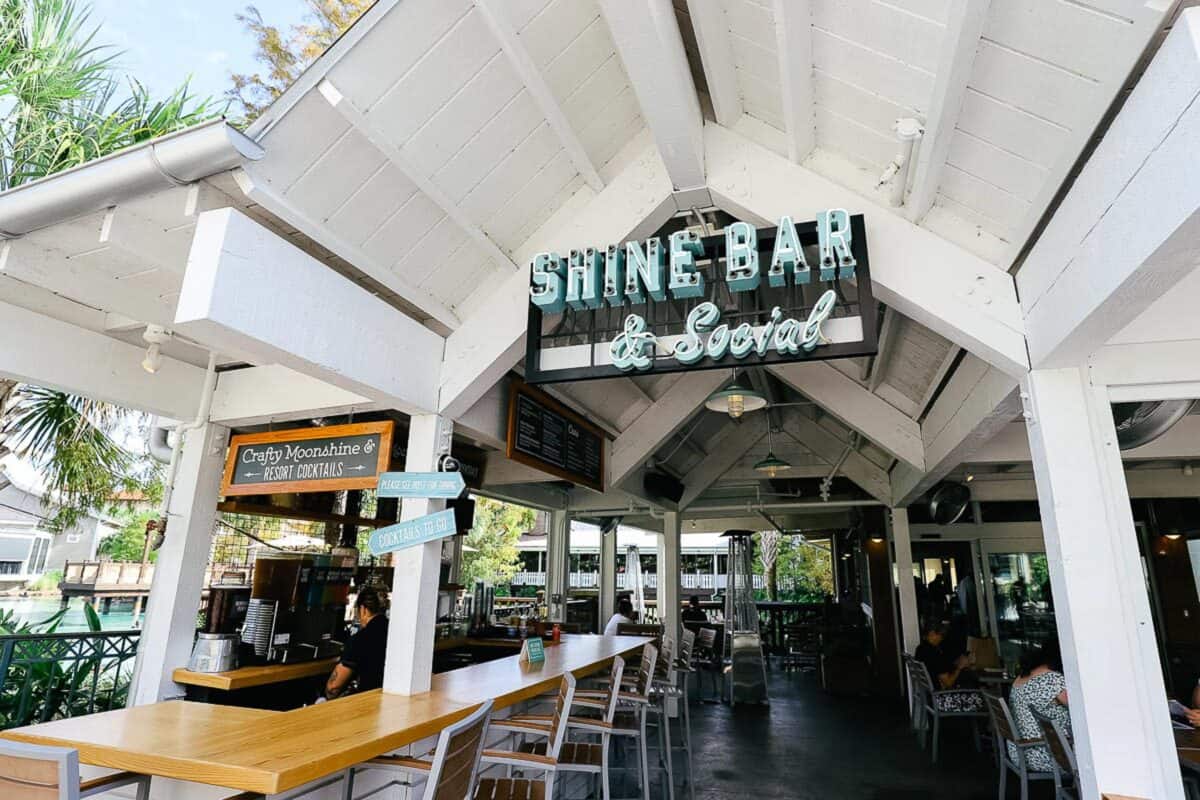 Now for the food. On our first visit to Homecomin', we tried the Thigh High Chicken Biscuits. Per the menu, "three biscuits topped with Chef Art's famous fried chicken thighs and bread and butter pickles, drizzled with hot honey."
These chicken biscuits are on the appetizer portion of the menu. However, you can easily order them as an entree. That's what we did, and we still ended up with leftovers!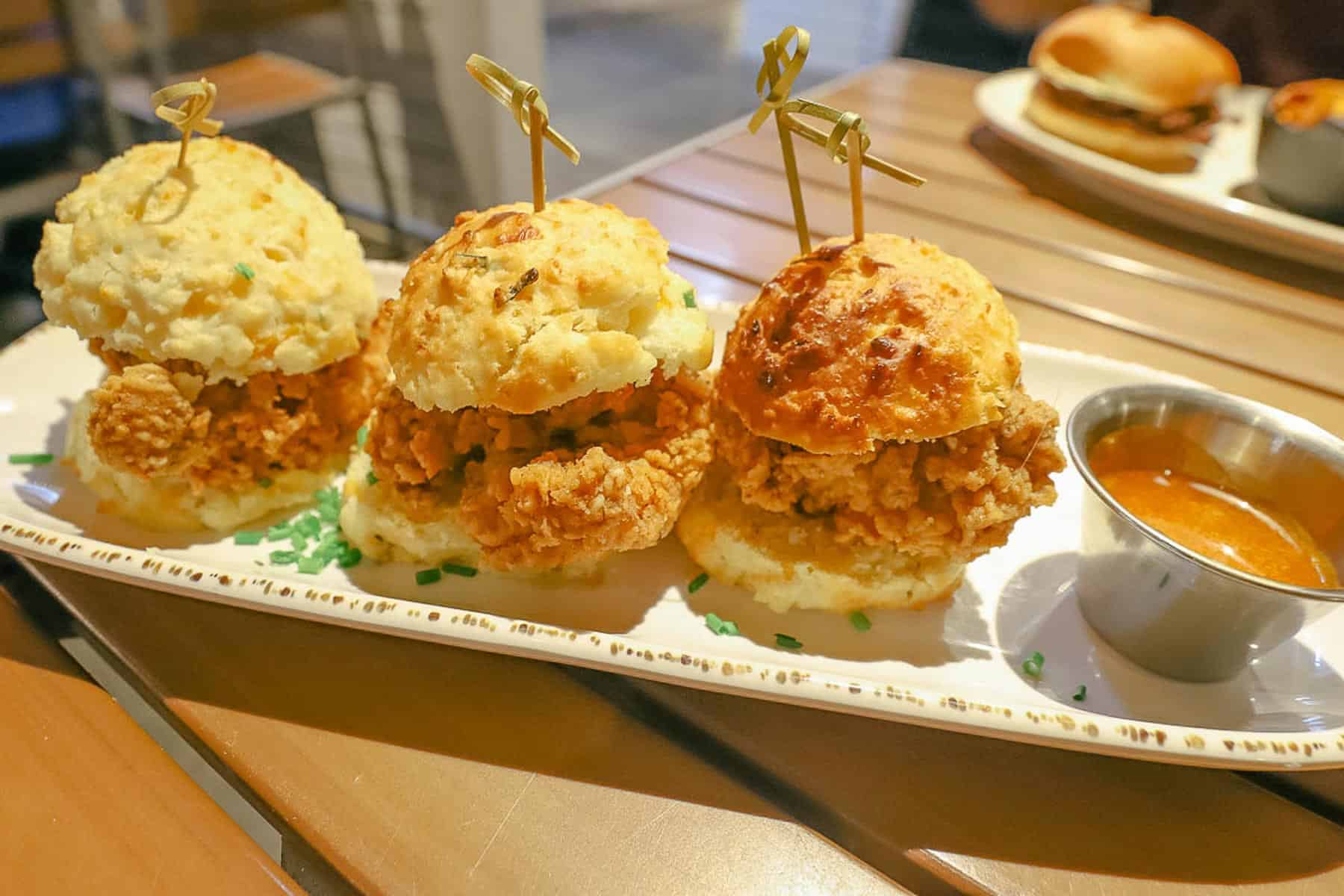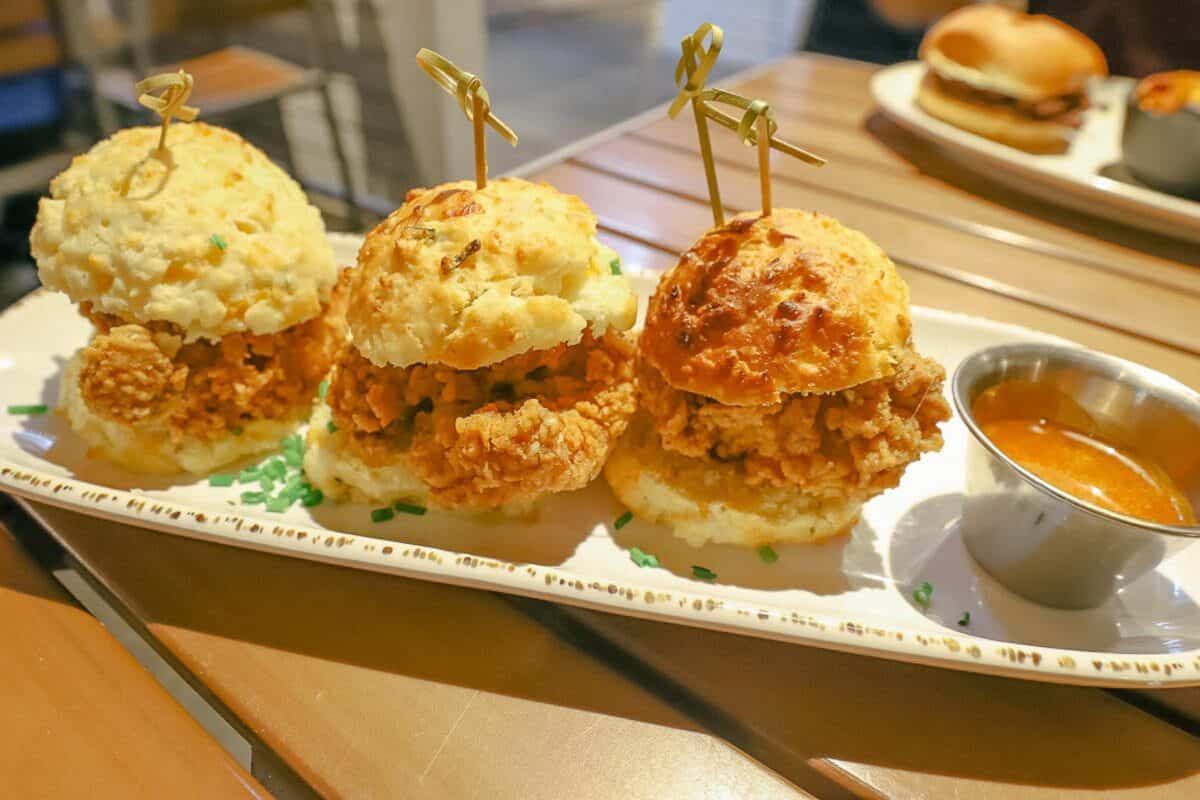 Of course, we also tried an order of Bradley's grits, which came drowning in melted cheese. These grits were tasty. They had to be prepared with heavy cream or half-and-half, which gave them a rich, decadent flavor.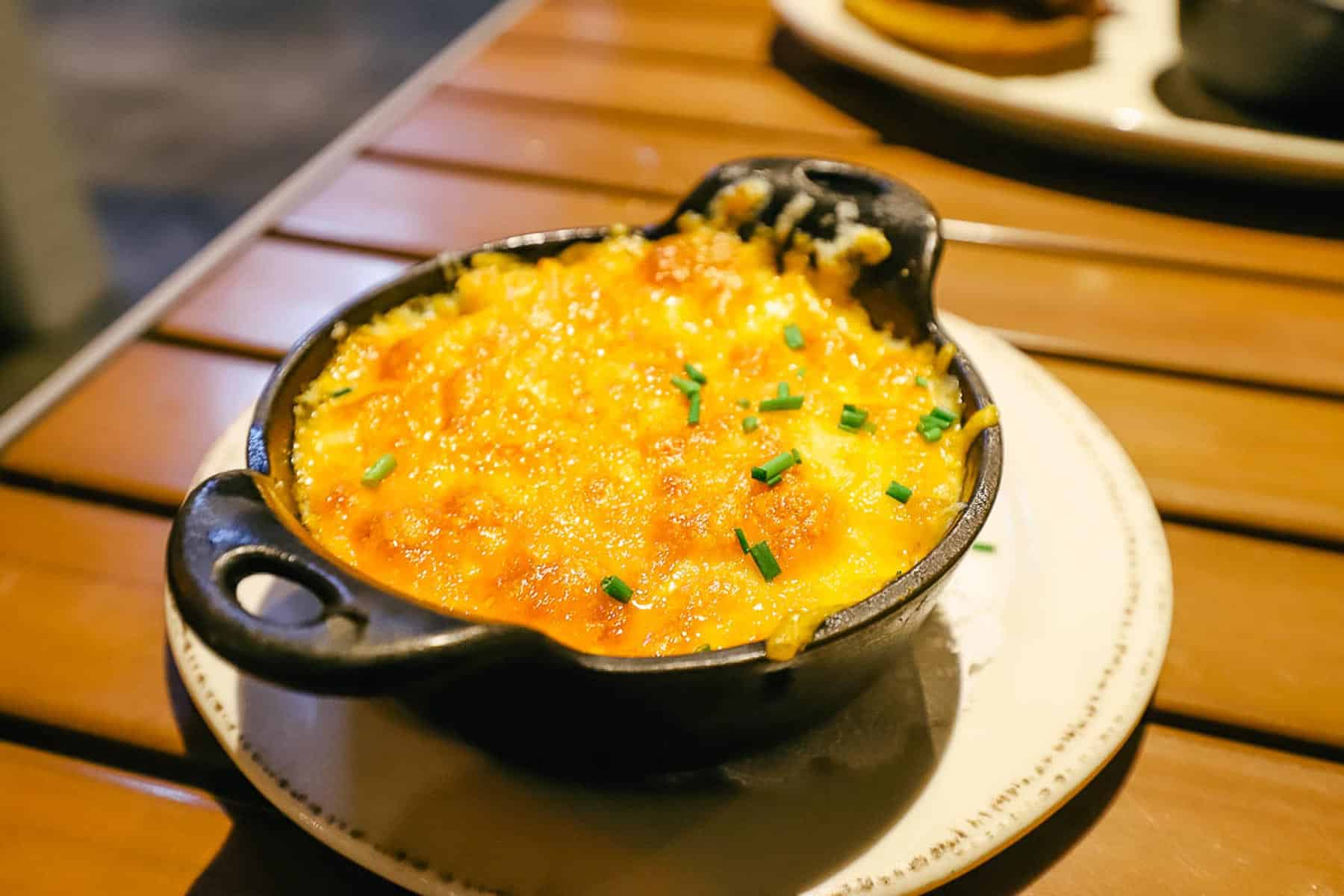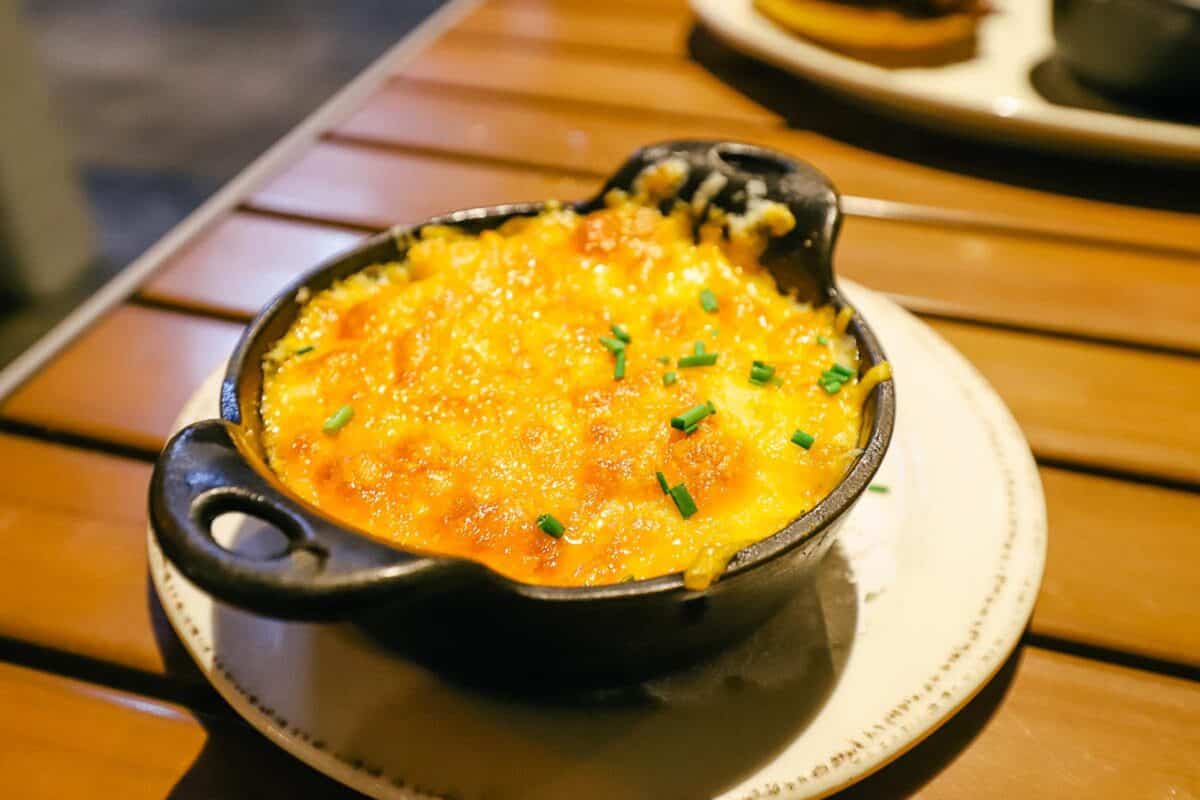 Additionally, we had Art Smith's burger, described as "two beef patties topped with American cheese, Art's special sauce, tomato bacon jam, lettuce, onion, and pickles on a brioche bun.
This was an excellent burger. However, it was prepared to accommodate food allergies. So we ordered it plain.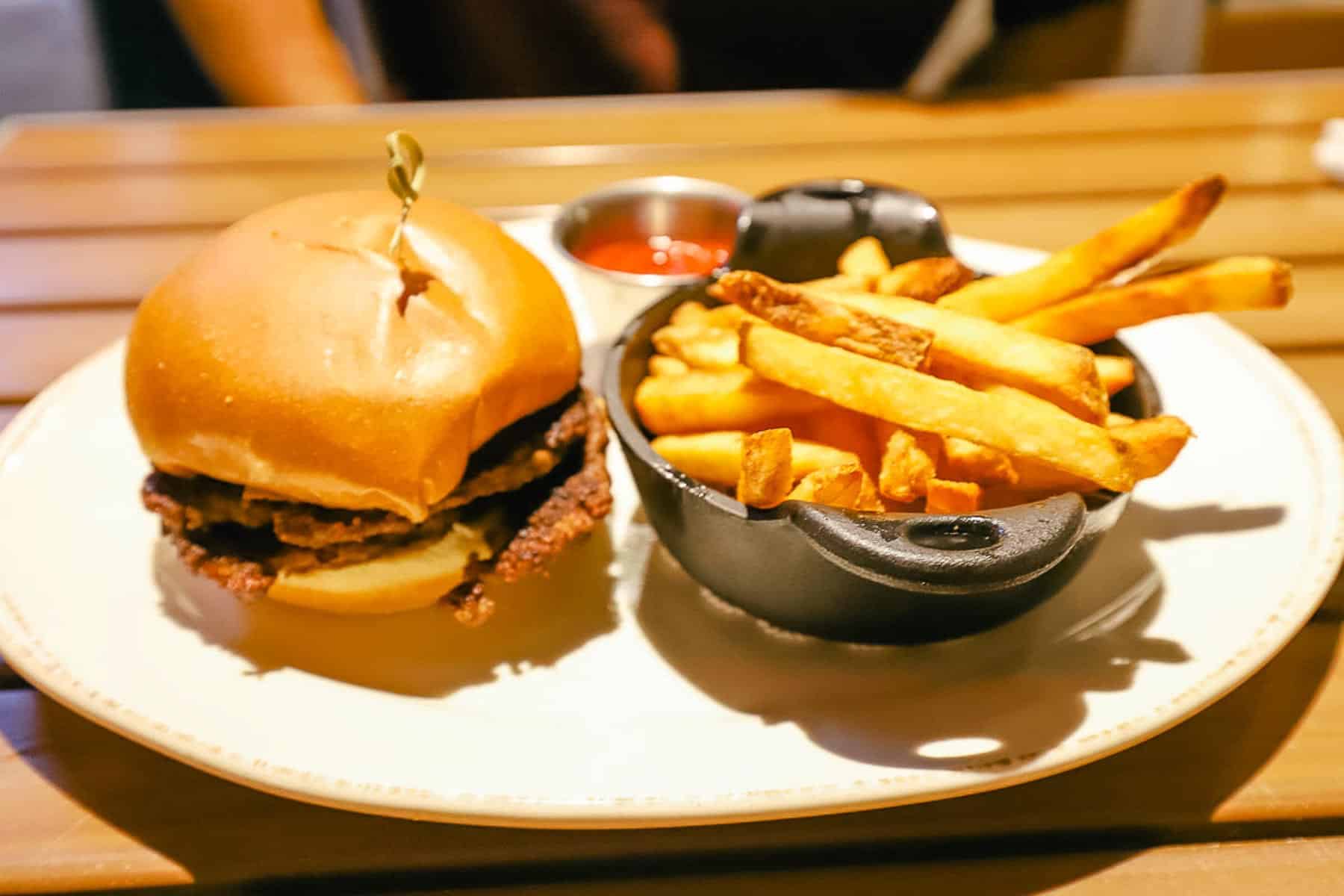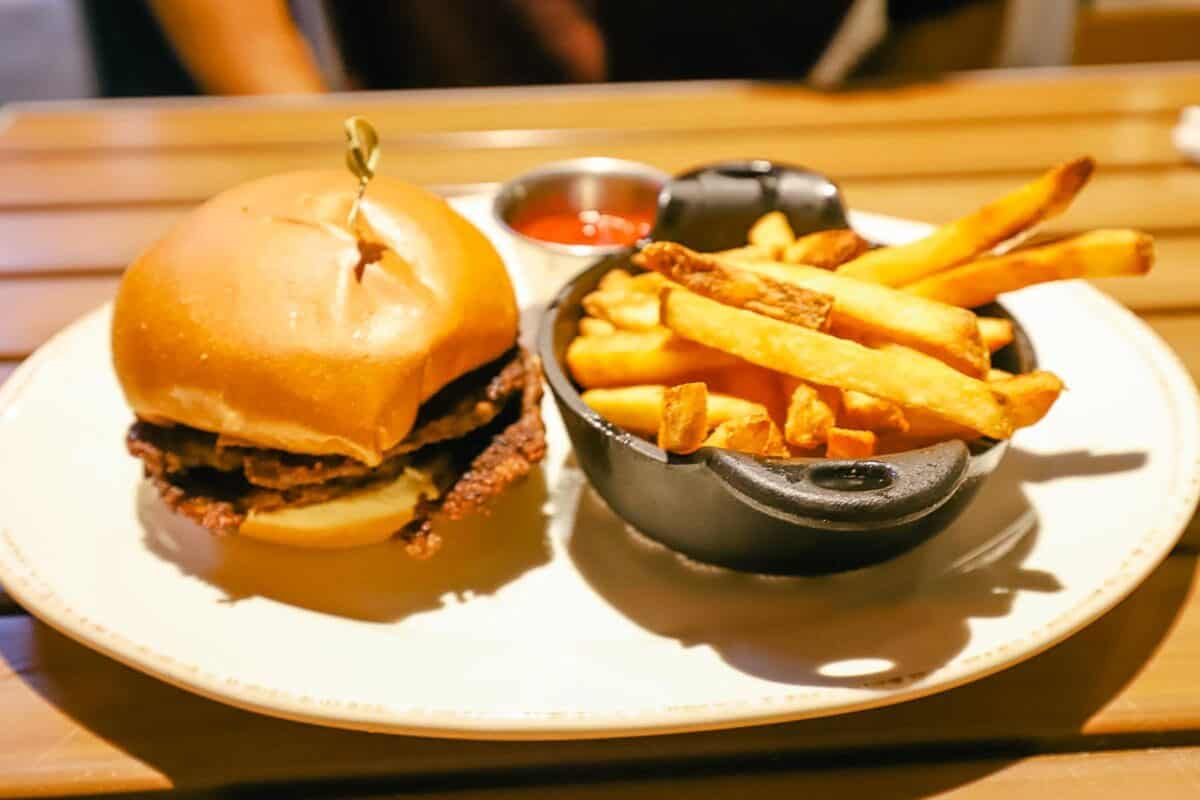 On another visit, I tried the skillet-fried Chicken Paillard. Per the menu, "Chef Art's spin on piccata. This is buttermilk-brined chicken pounded thin, then hand-breaded and skillet fried. It's topped with lemon butter, garlic, and capers.
Wow! This was every bit as good as it looked. This is one of the newer menu items, and it's a stand-out. Anyone who loves chicken piccata will want to try this unique take on the classic dish. I would happily order it on a return visit.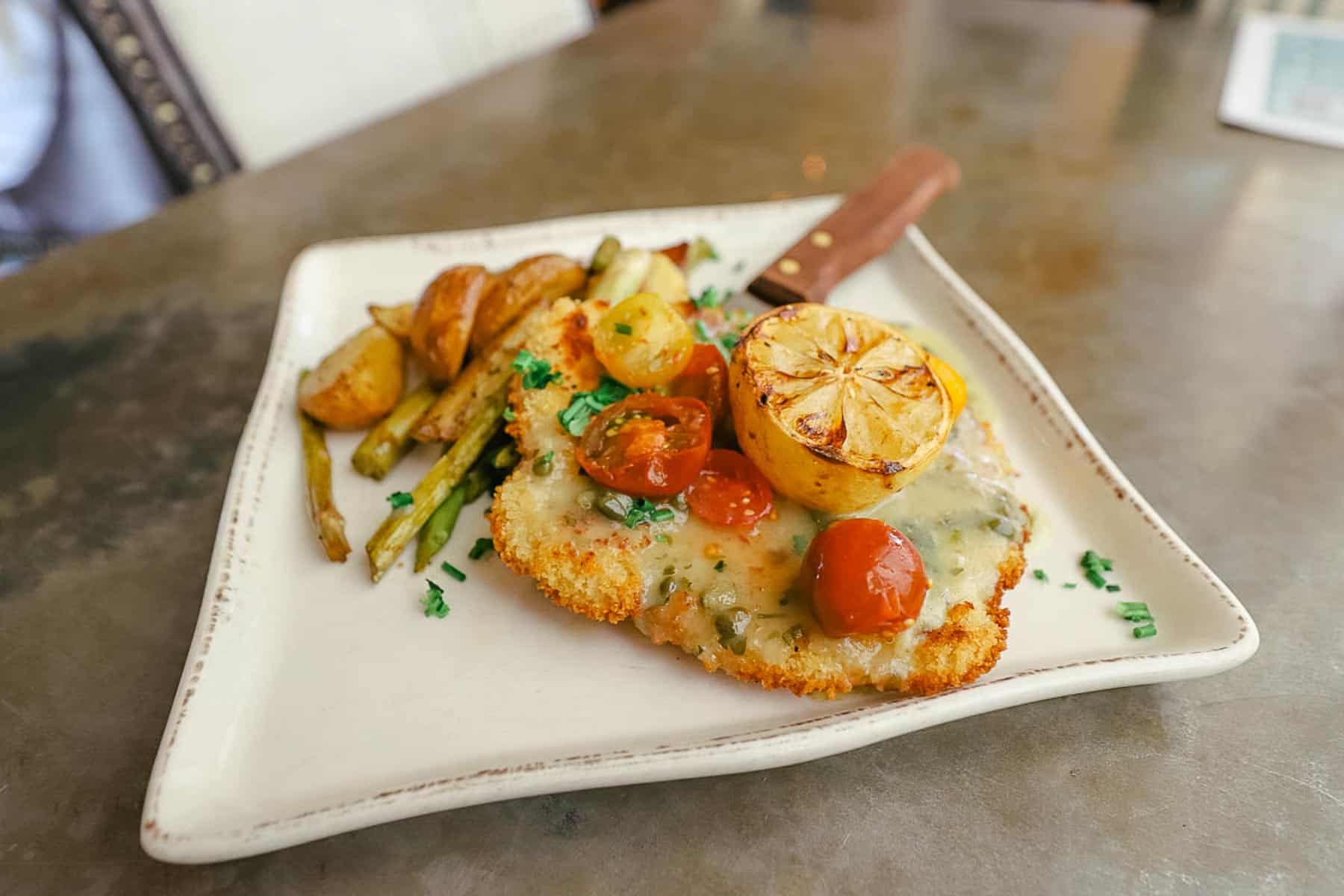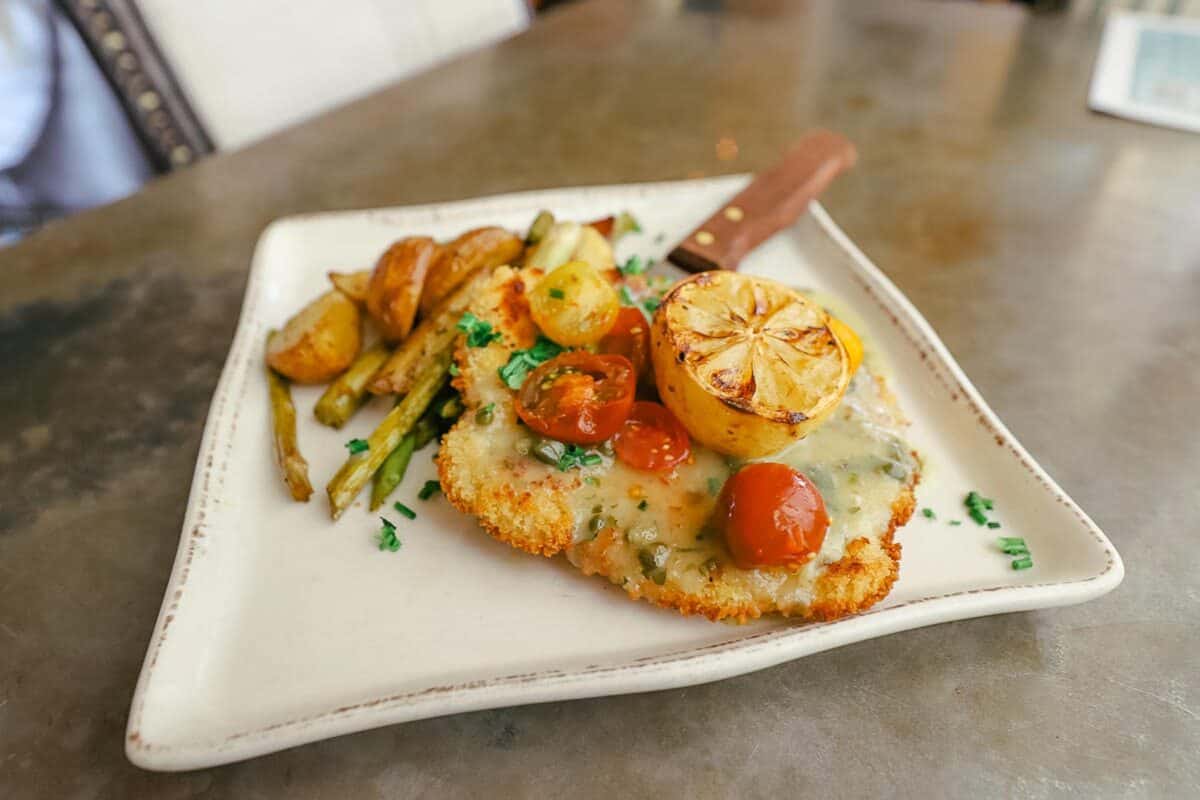 Additionally, the Chicken Paillard comes with roasted potatoes and asparagus. These were the perfect accompaniments.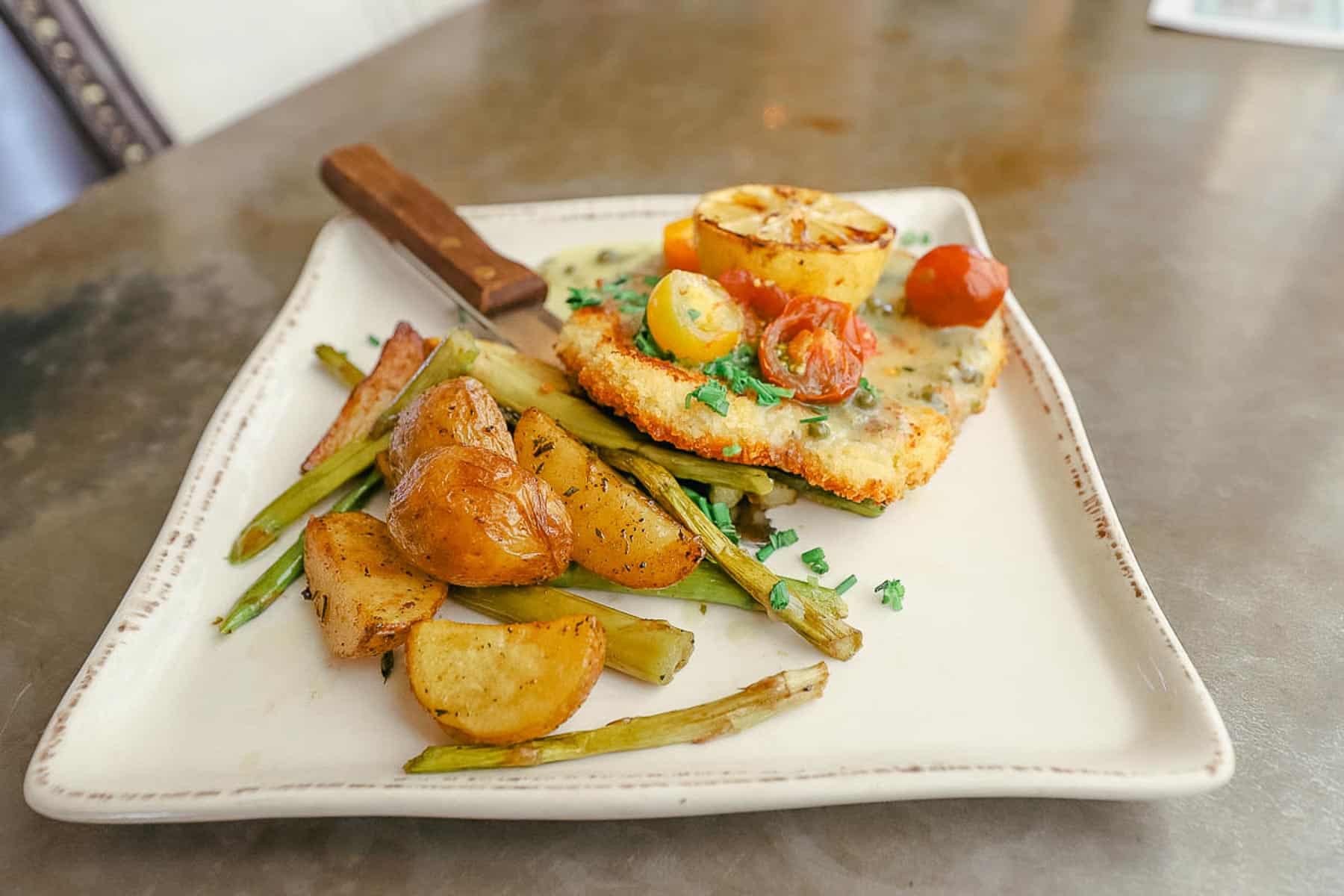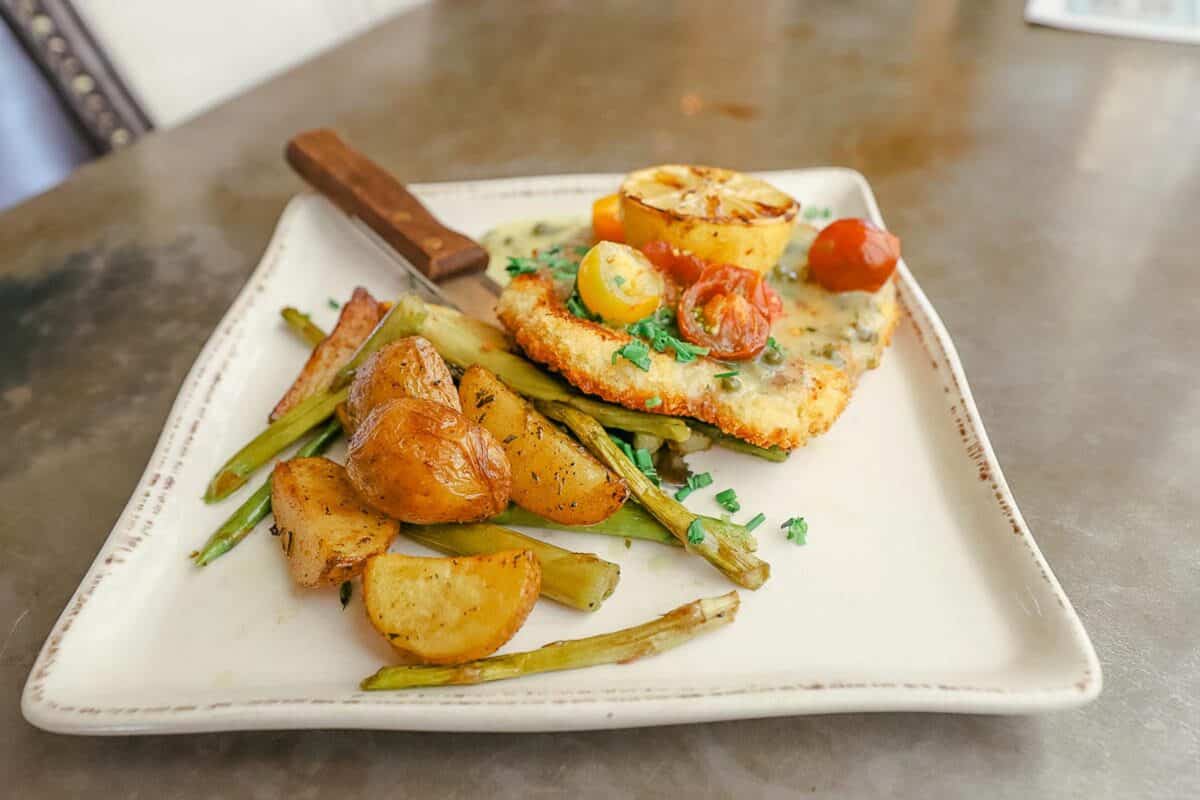 On another visit, we ordered the traditional Art's Famous Fried Chicken. Whoa! If there are two of you interested in this dish, you might consider sharing this entree with an appetizer or dessert.
Per the menu, "this is buttermilk-brined for 24 hours, then perfectly fried and served with creamy mashed potatoes, a cheddar biscuit, and love."
Our server said it came with three pieces of chicken, and we could order it the way it came or select all dark meat if we desired. We ordered it the traditional way, and it came with a breast, a leg, and a thigh.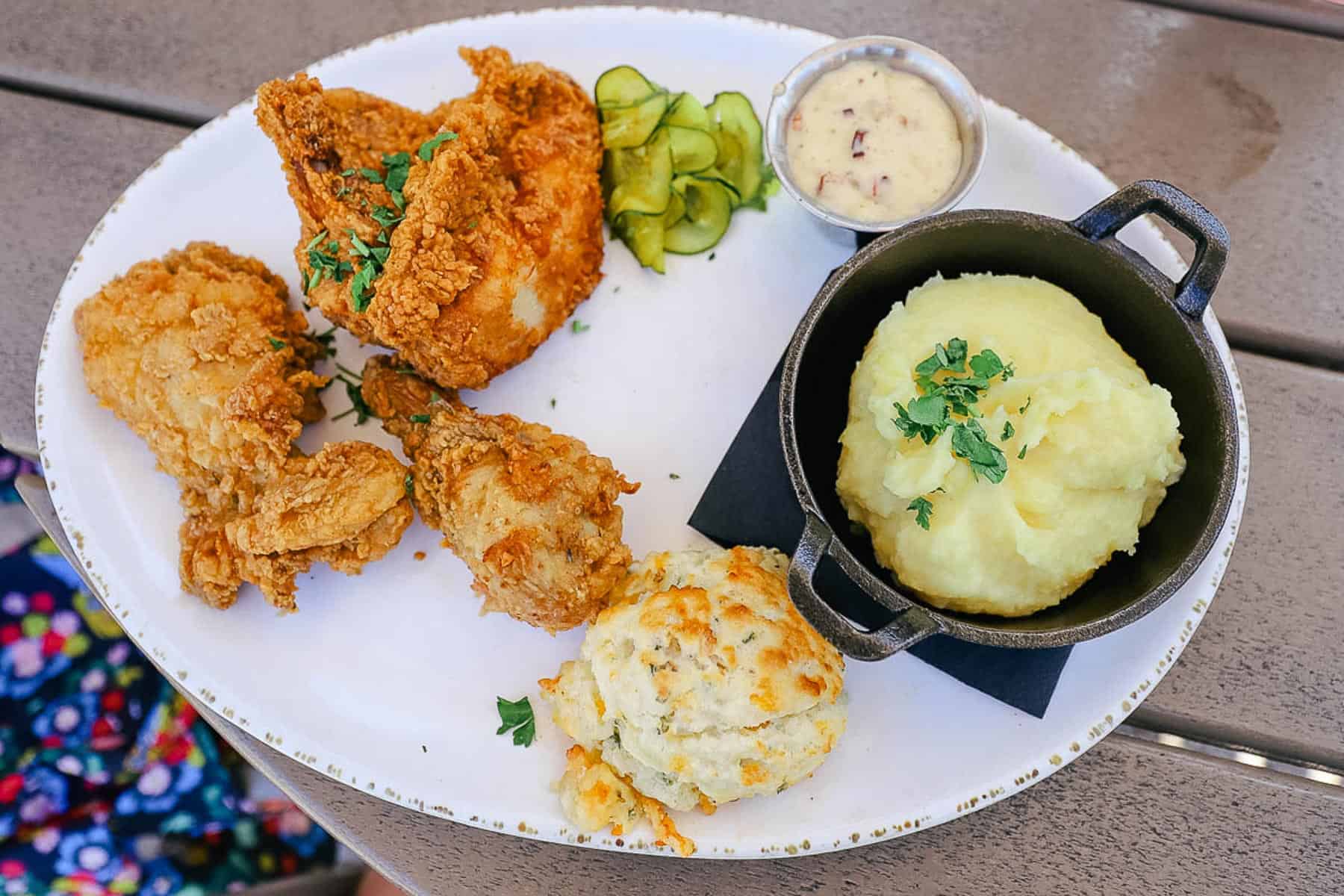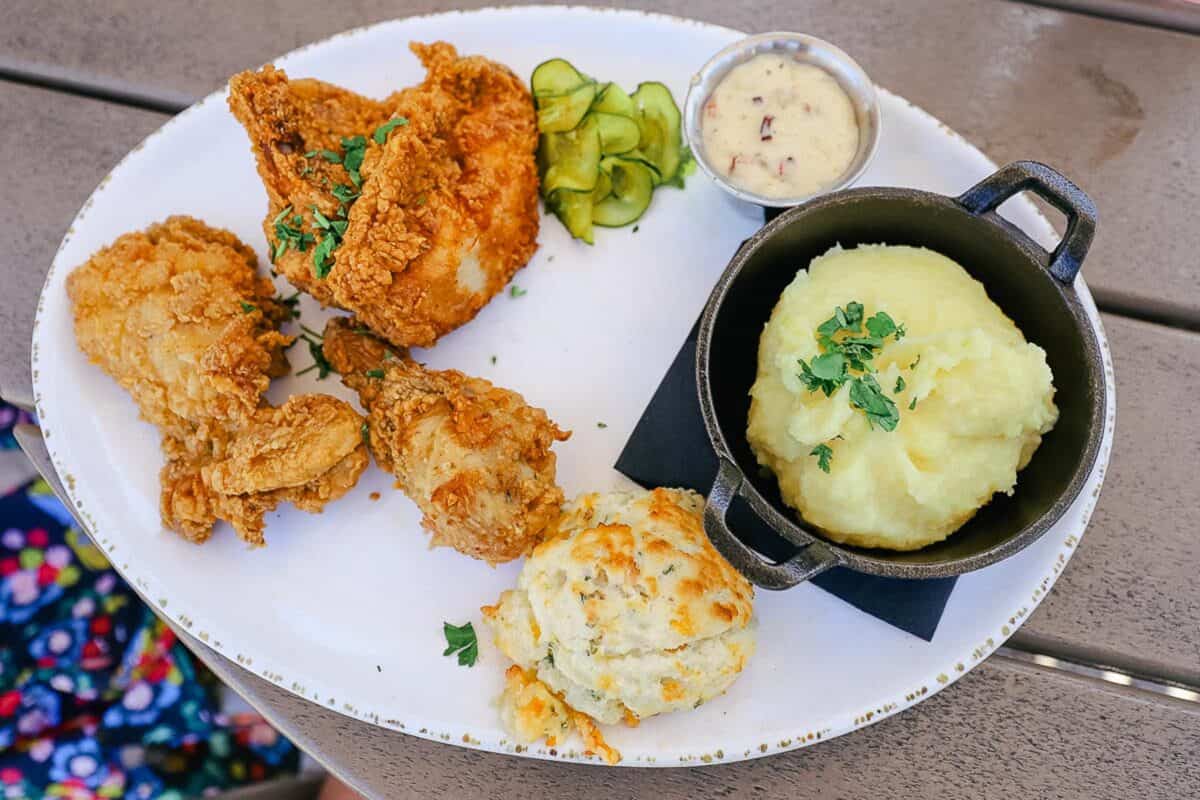 As you can probably imagine, the chicken was yummy. Those bread and butter pickles are also an excellent side item. On this visit, we decided to try mashed potatoes for our side. It's hard to go wrong with mashed potatoes.
Our server also brought us a side of gravy. My only complaint was that I didn't care for the gravy. It had a rich taste, but it was too much for me.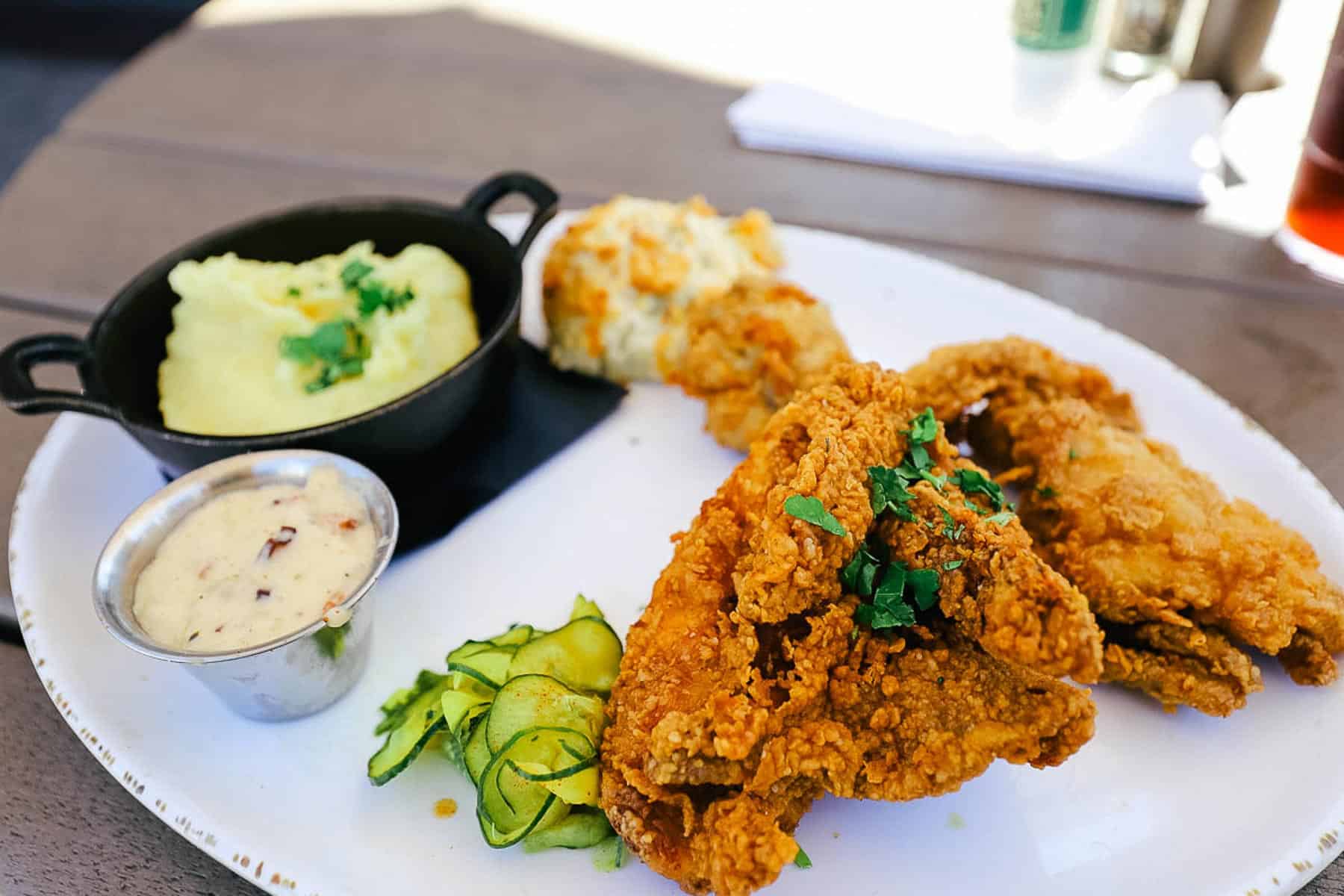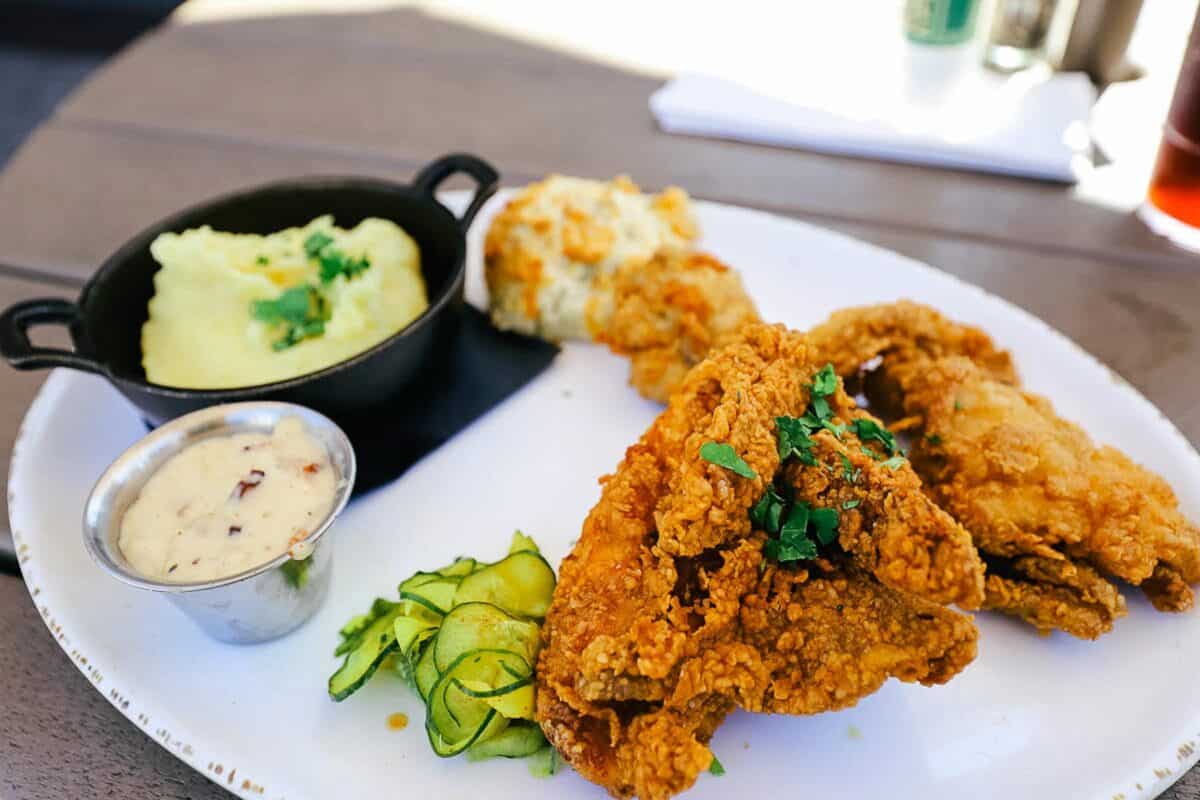 We don't eat dessert everywhere we dine. It's just not feasible when providing reviews. But I'll make an exception when we dine at Chef Art's Homecomin'.
First, we have the Hummingbird cake. In high school, I made a Hummingbird cake for a cake competition. I wanted something unusual that stood out from the crowd, and I was fortunate enough to win first place.
So this cake brings back memories. Per the menu, it's described as "Chef Art's southern specialty combining pineapple-banana cake with luxurious cream cheese frosting." It comes with a scoop of vanilla bean ice cream.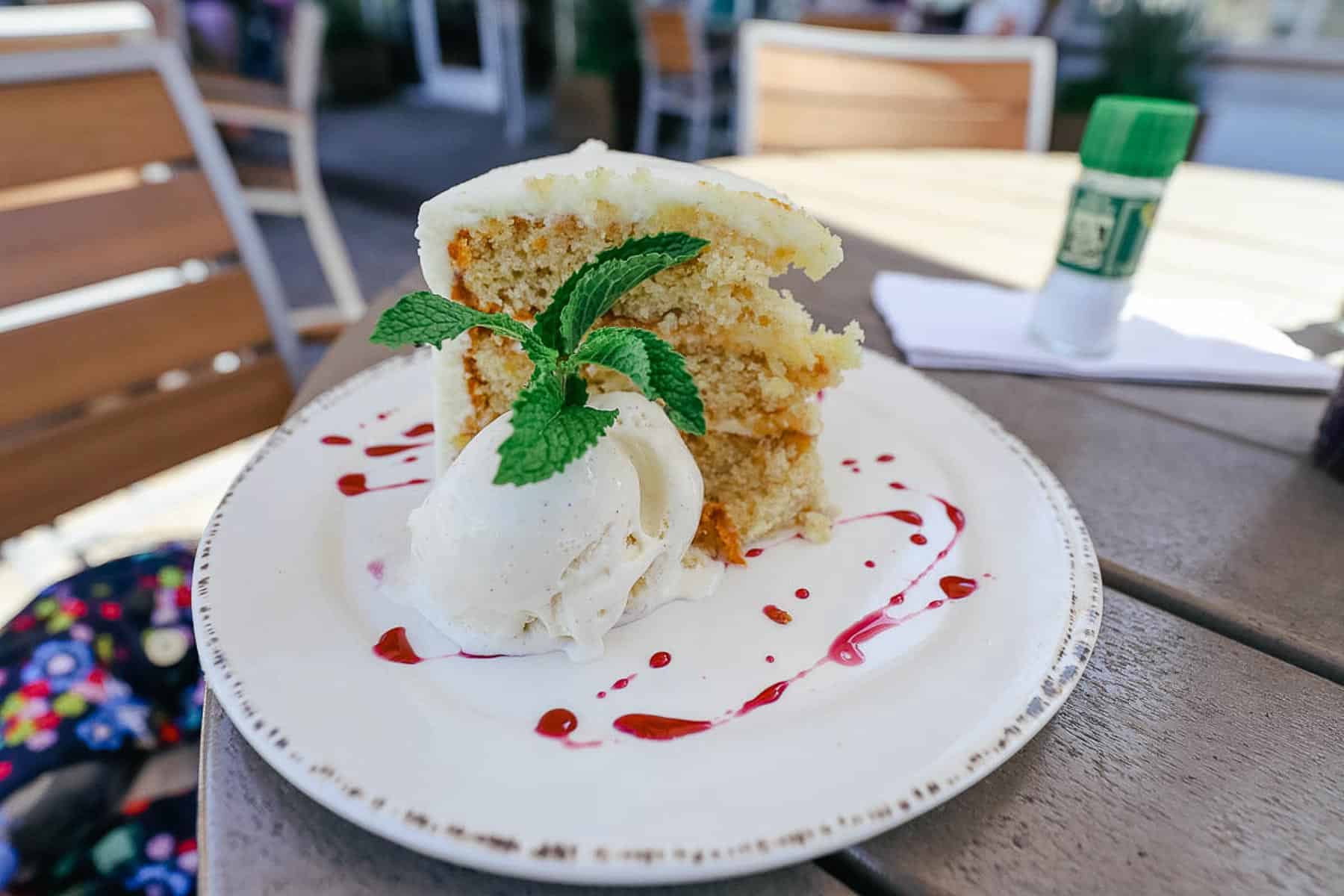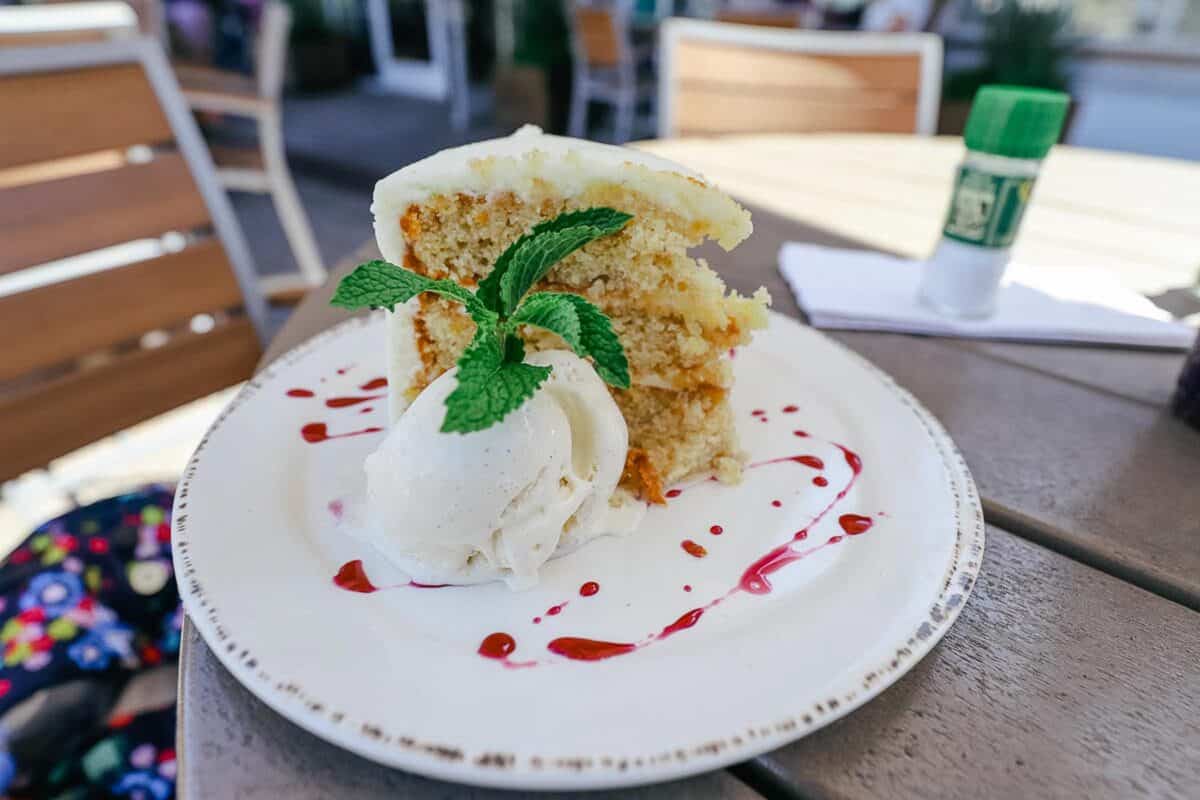 Y'all, when they brought this cake out, we were the envy of everyone surrounding us. It was mouth-watering. But I warn you now, make sure to share this with someone. It's huge! Technically, you could always take any leftovers with you, though.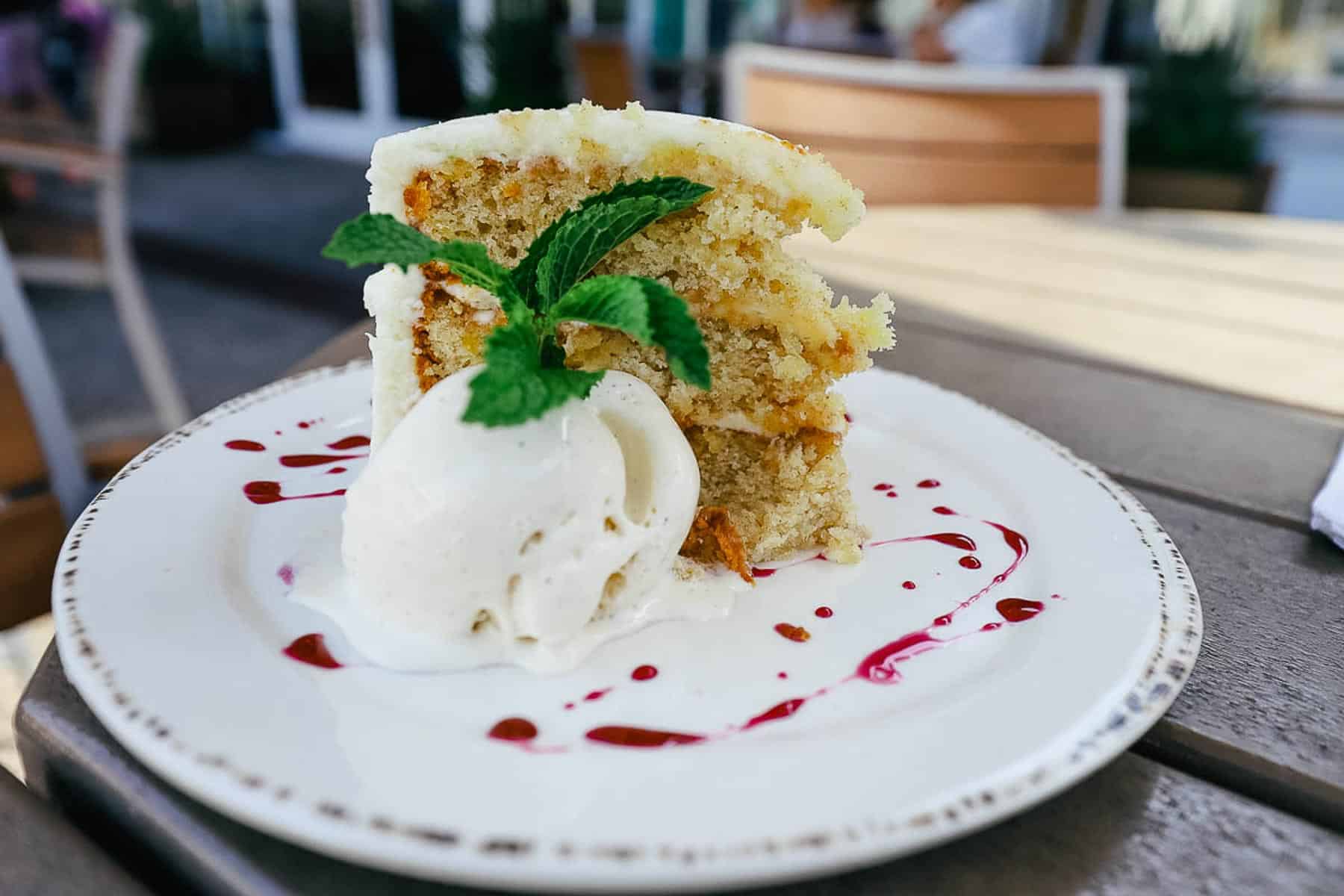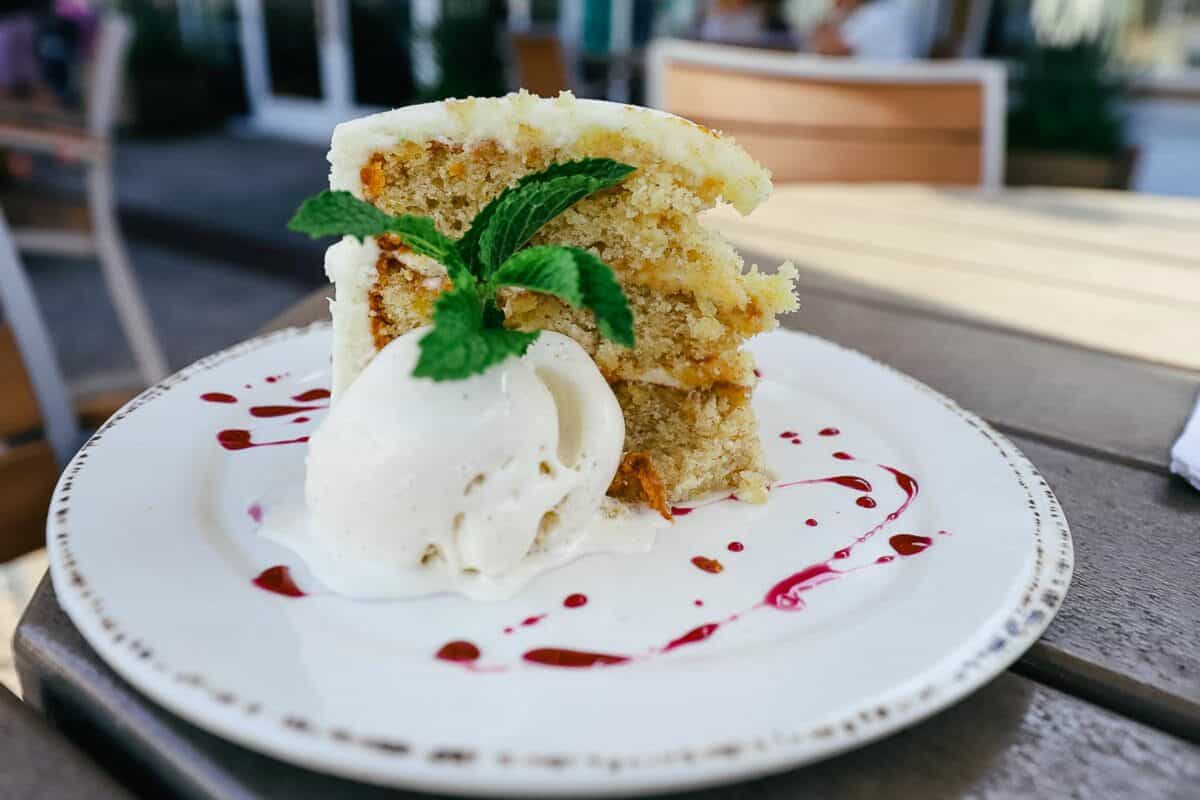 With that said, my favorite dessert at Homecomin' is the chocolate pecan pie. Not that I had any issues with that cake. I didn't.
But as a lover of chocolate and pecans, I didn't want to share this with anyone! This pie is a 100-year-old family recipe that comes with a scoop of ice cream.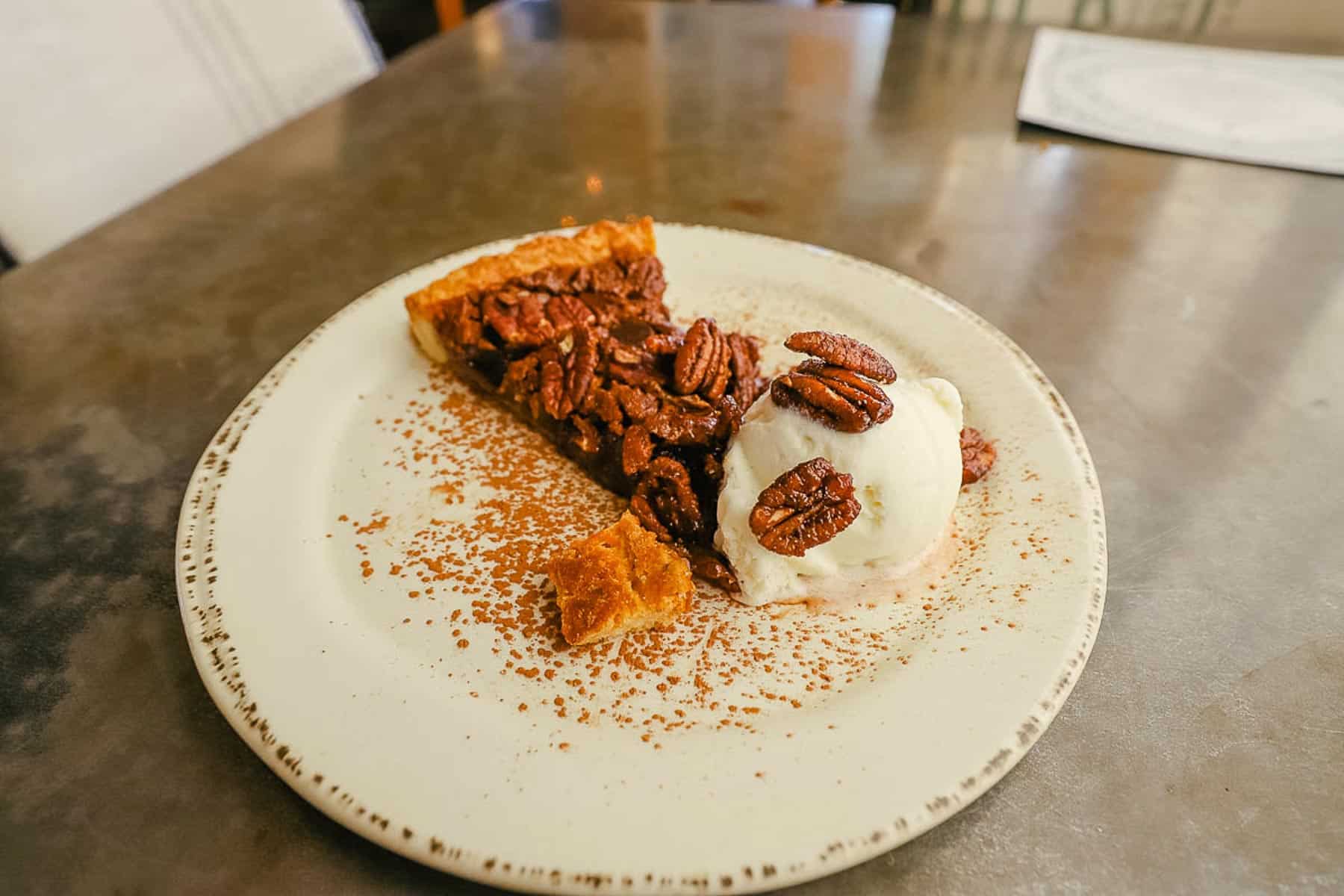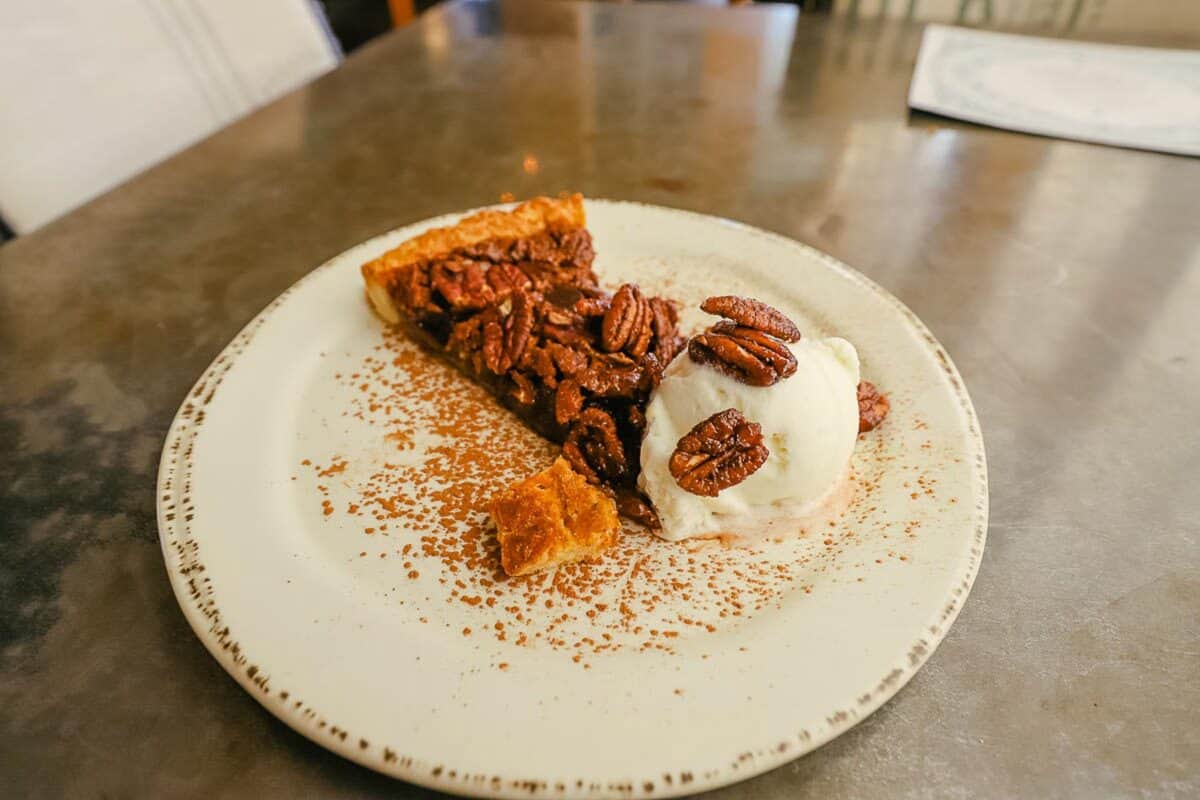 But what I couldn't get over was the flaky crust. I would have been just as happy if they had brought me a slice of the pie shell without its decadent contents.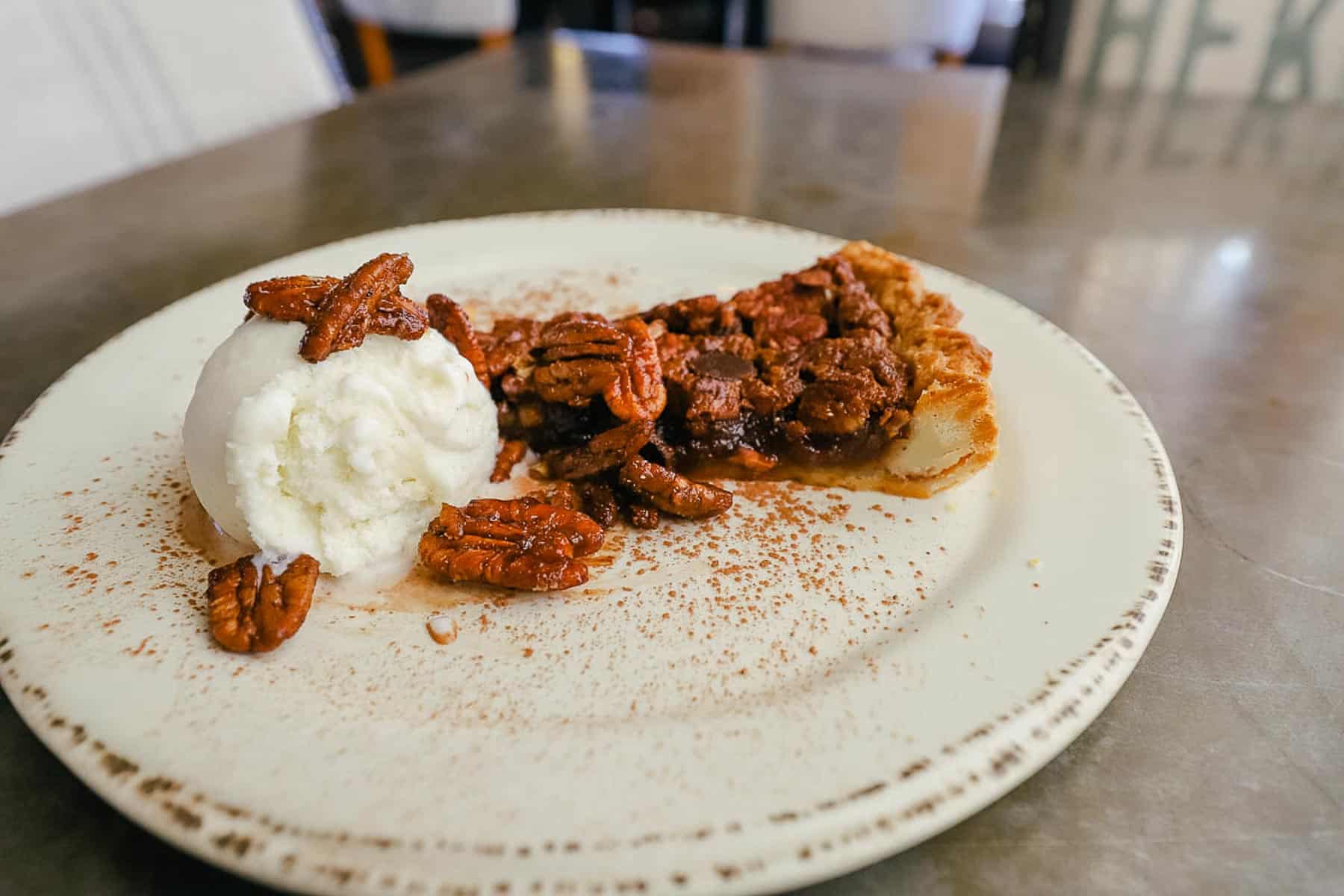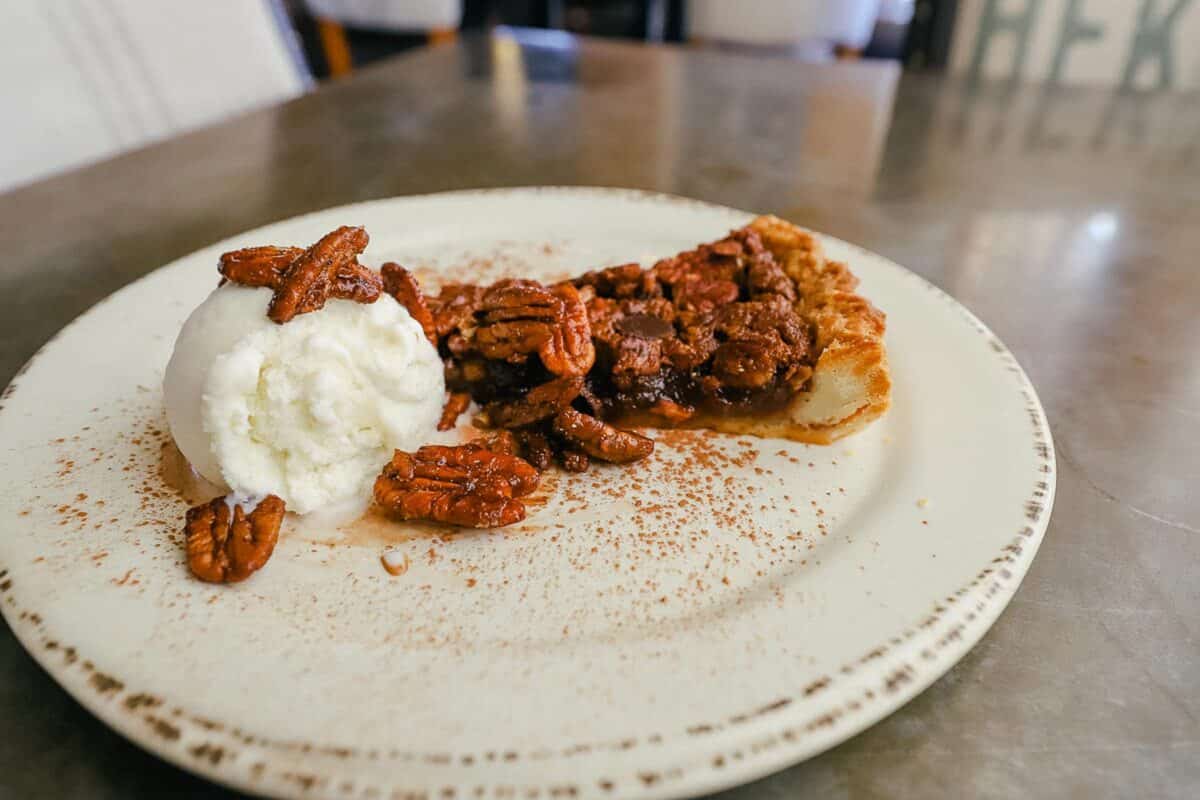 With so many Disney Springs restaurants, choosing where you want to eat can be difficult. However, Chef Art Smith's Homecomin' has managed to become a place we continuously look forward to returning to time and time again.
They got the name right. It does feel like a homecoming.
Plus, we still haven't tried the fried chicken salad, the fried pickles, or the hot fudge Bourbon brownie. Those are just a few things on our list for a future visit.
So if you are interested in Southern cuisine, fried chicken, or a hearty meal served with love, you certainly want to make reservations at Chef Art Smith's Homecomin'. However, we've also had good luck getting walk-ups at the restaurant.
You'll just check in at the podium, and they'll provide an estimated wait time and text you when the table is ready. Of course, if you visit on an exceptionally crowded evening, sometimes the restaurants put out signs that they have no more availability. So it is always best to secure a reservation when possible.
A note about Chef Art Smith…
I couldn't close out this review of Homecomin' without a mention of Chef Art Smith. While I haven't personally had the opportunity to meet him, I am a bit of a fan.
Chef Art is a two-time James Beard award winner. That's a big deal, times two. He was also Oprah Winfrey's chef for ten years.
He's appeared and competed on several television shows, including Top Chef Masters. And he's known to make appearances at the Disney Springs location.
So don't be surprised if you were to look up from the menu and see him! It would be a special treat.
Final Thoughts
There's a good reason Homecomin' gets a coveted spot on our list of the best restaurants at Disney Springs. Between the pleasant atmosphere and the appealing menu, it's hard to go wrong with this choice.
However, if you're not in the mood for this type of food, there are a few more options in the immediate area we enjoy:
If you can't get a reservation or a walk-up, we also love these counter-service options:
Finally, for getting around the venue, read up on a few tips:
In the Comments
What do you think of this Homecomin' Review? Have you visited Chef Art's restaurant before? What did you try, or what are you looking forward to trying? Scroll down and share with us in the comments.