Star Wars Launch Bay at Disney's Hollywood Studios
Star Wars Launch Bay is home to multiple experiences celebrating Star Wars at Disney's Hollywood Studios in Walt Disney World. This attraction features multiple character meets, a film, and areas with exhibits, including models used in the Star Wars film franchise.
You'll find Star Wars Launch Bay located at the back of the Animation Courtyard, past the Disney Junior Character meets. Character meets recently returned to this attraction, and we'll go over them in detail below.
This article was updated on August 4, 2022.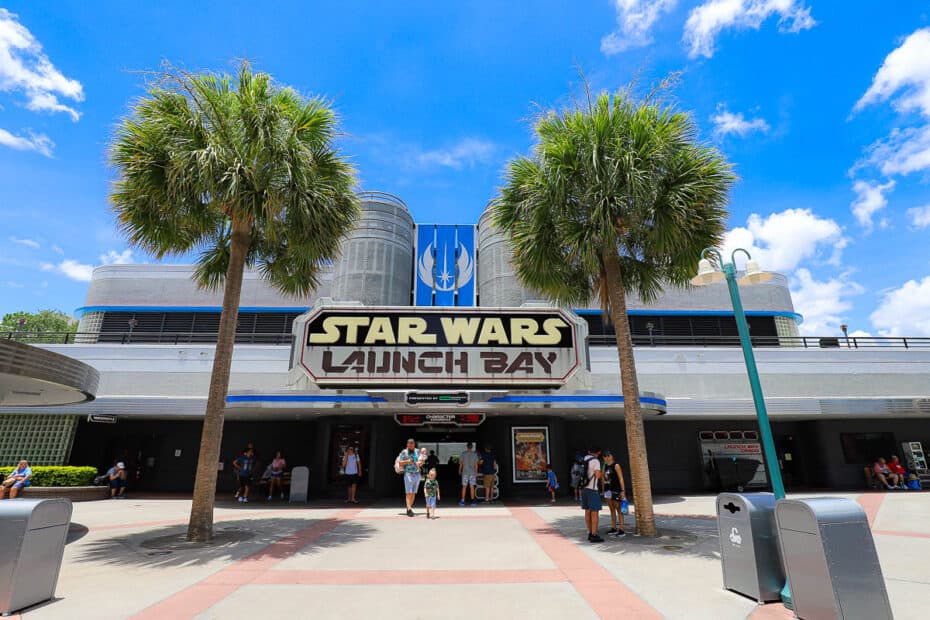 Here are a few quick-reference details for Star Wars Launch Bay:
| | |
| --- | --- |
| Star Wars Launch Bay | Hollywood Studios Attractions |
| Location: | Animation Courtyard |
| Disney Height Requirement: | NA |
| Genie+ Eligible: | NA |
| Ride Type: | Museum, Character Meets, Film |
| Seats Per Vehicle: | NA |
| Rider Switch at Disney: | NA |
| Good For: | Star Wars Fans |
| Scare Factor: | Some children might find meeting Darth Vader scary. |
| Must-Do List: | Low Priority |
| Perfect For: | All Ages |
| Special Mention: | Great place to meet characters. |
Inside Star Wars Launch Bay, there's an option to watch a short film on the development of the Star Wars saga, check out a few models, and meet characters. The film, The Stars Behind Star Wars, lasts for a duration of 10 minutes should you decide to see it.
After the film, you'll head over to the character area. There you'll run into a small collection of Star Wars memorabilia.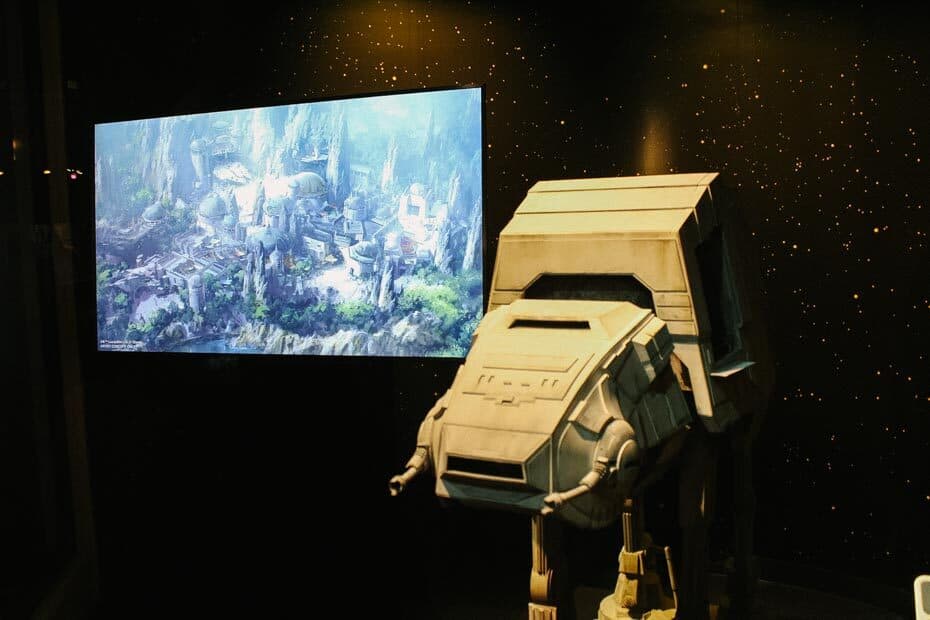 A pod racer is on display.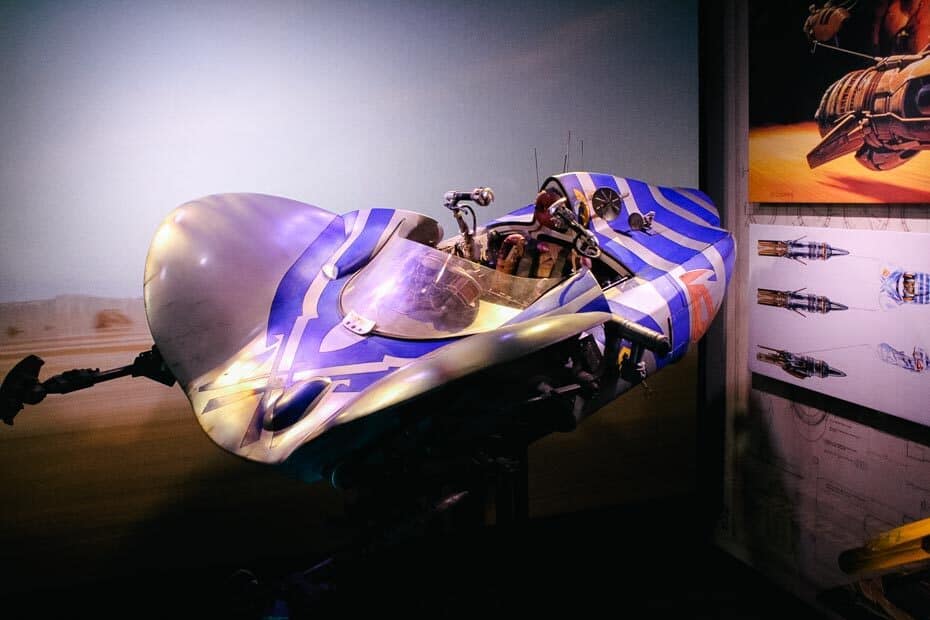 Of course, meeting the Star Wars characters is the main event and why most guests visit the attraction. Outside of Launch Bay, you'll find a list of the character meets with their posted wait times.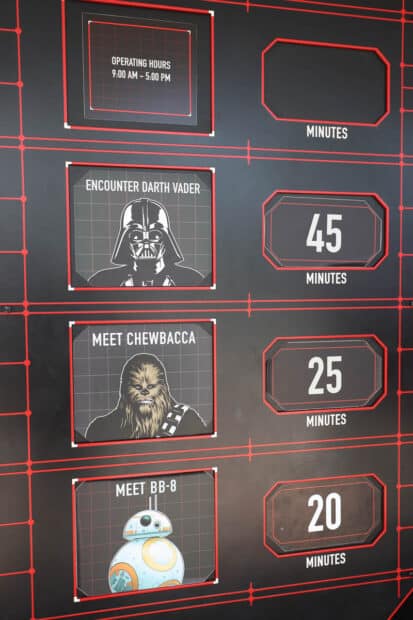 I personally enjoy the carpet in this area.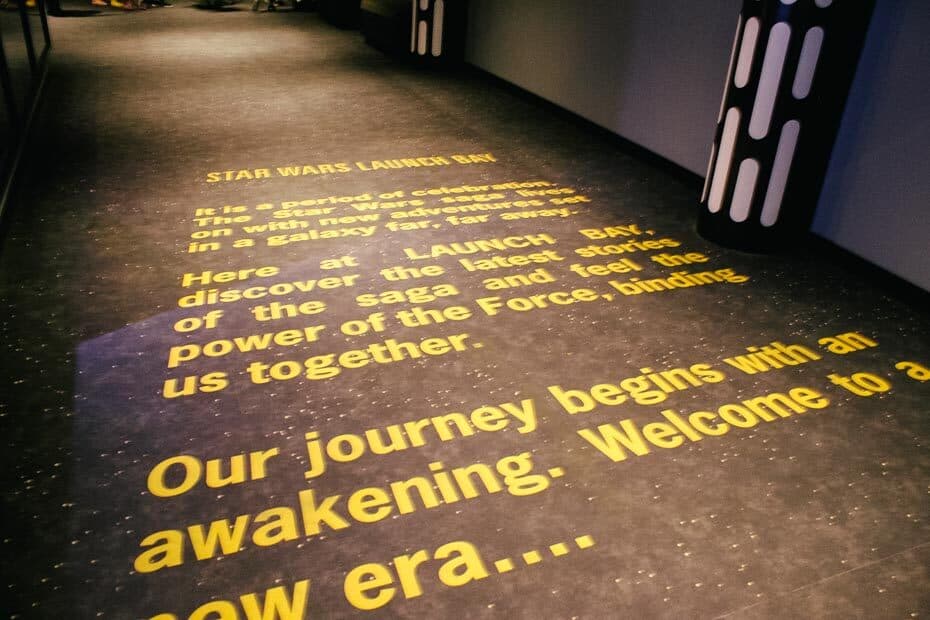 Typically, you'll find three different character meets in Launch Bay. They are as follows:
In the past, you would run into a few roaming characters like Storm Troopers and Jawas. Now, you'll run into Storm Troopers in Galaxy's Edge, and I haven't seen any Jawas in a while.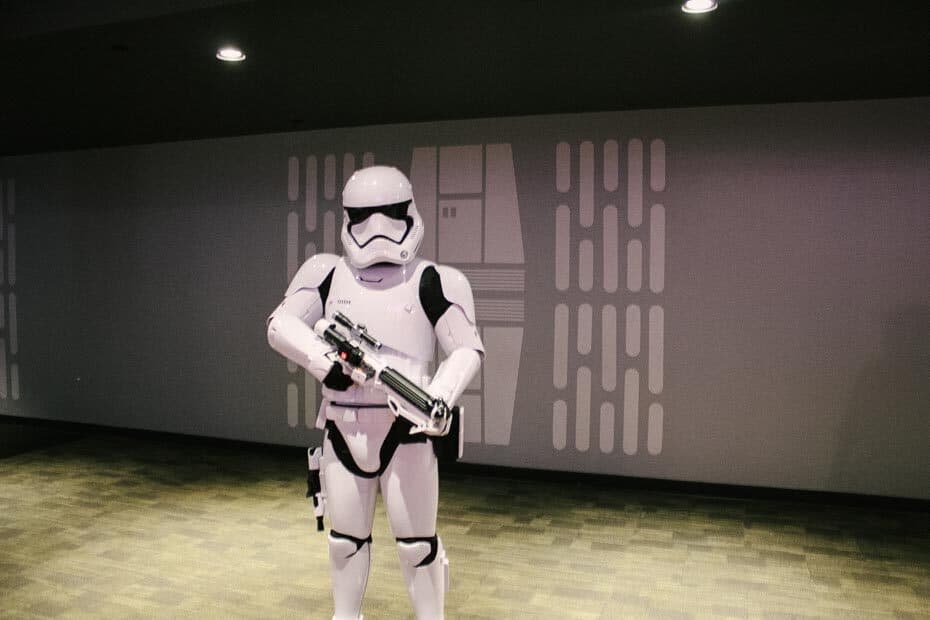 BB-8 is the first character meet inside Star Wars Launch Bay. Additionally, he usually has the shortest line of the three.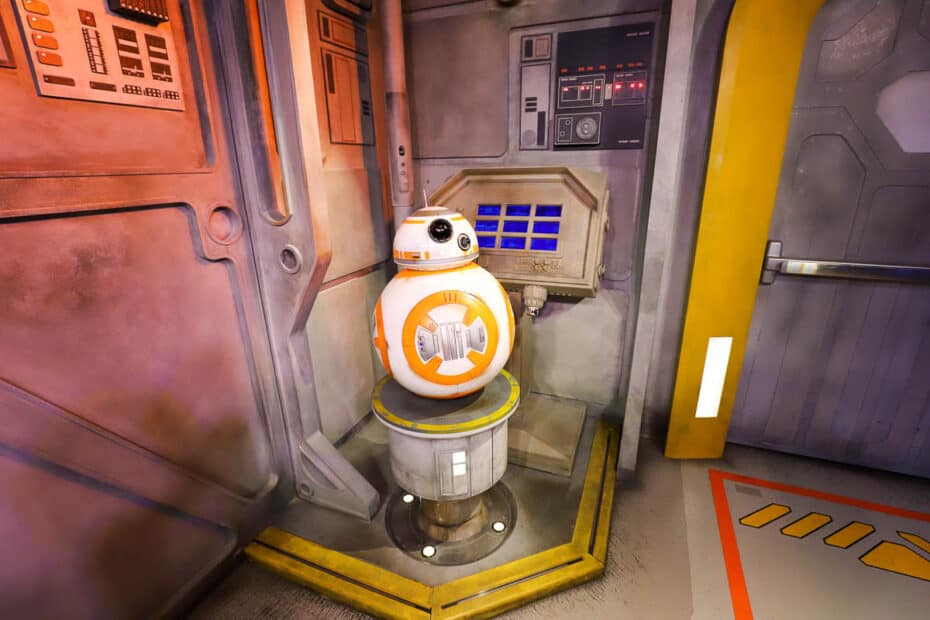 After meeting BB-8, you'll continue on to a large open area. On the left-hand side, there's a queue for Chewbacca's character meet.
Related: Meet BB-8 at Hollywood Studios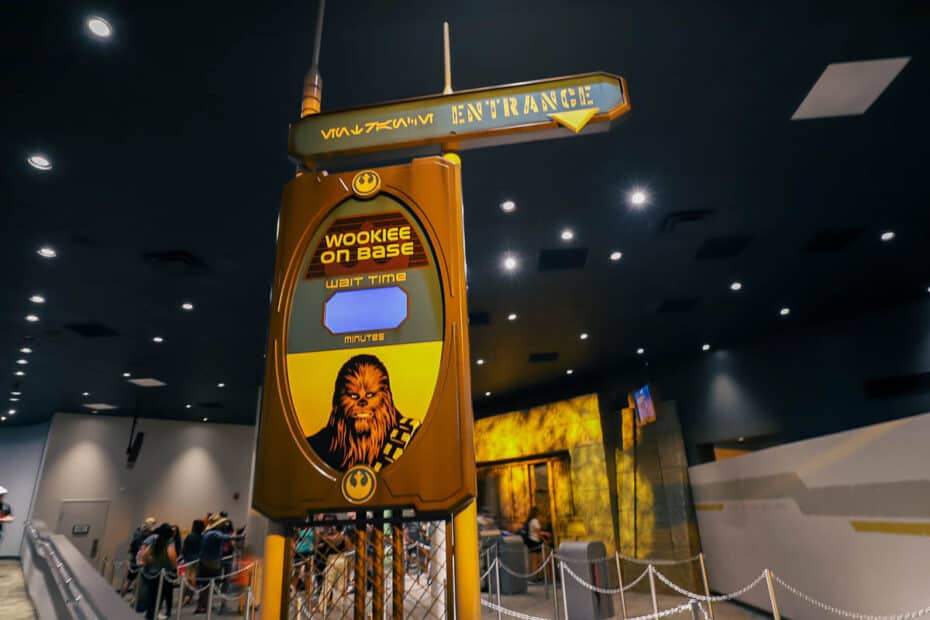 Chewbacca's wait time averages 30 minutes, given his popularity. But he's an exceptional meet.
Related: Meet Chewbacca at Hollywood Studios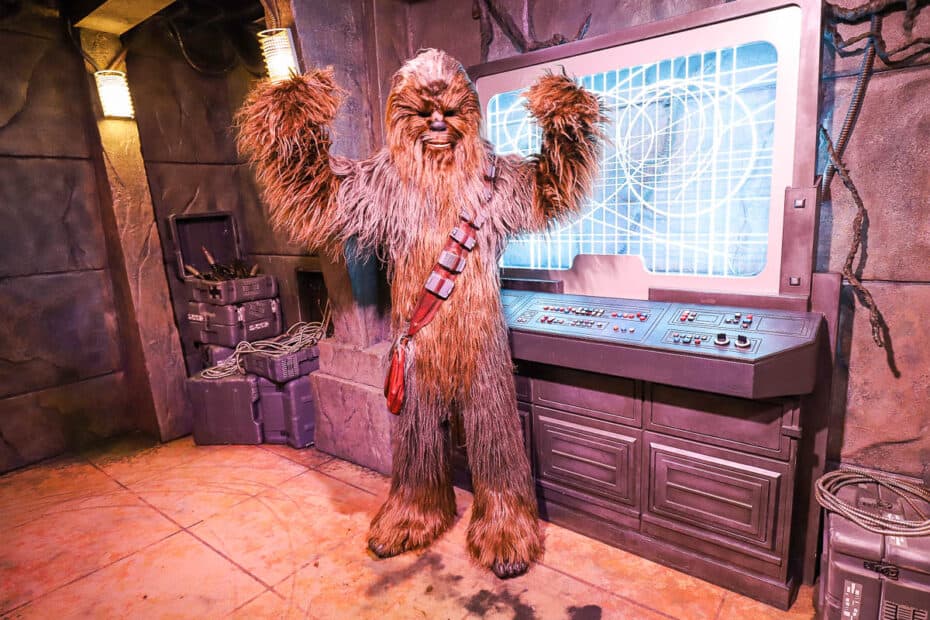 Then, there's Darth Vader. This character meet typically has the longest wait of all three meets at Star Wars Launch Bay. And he's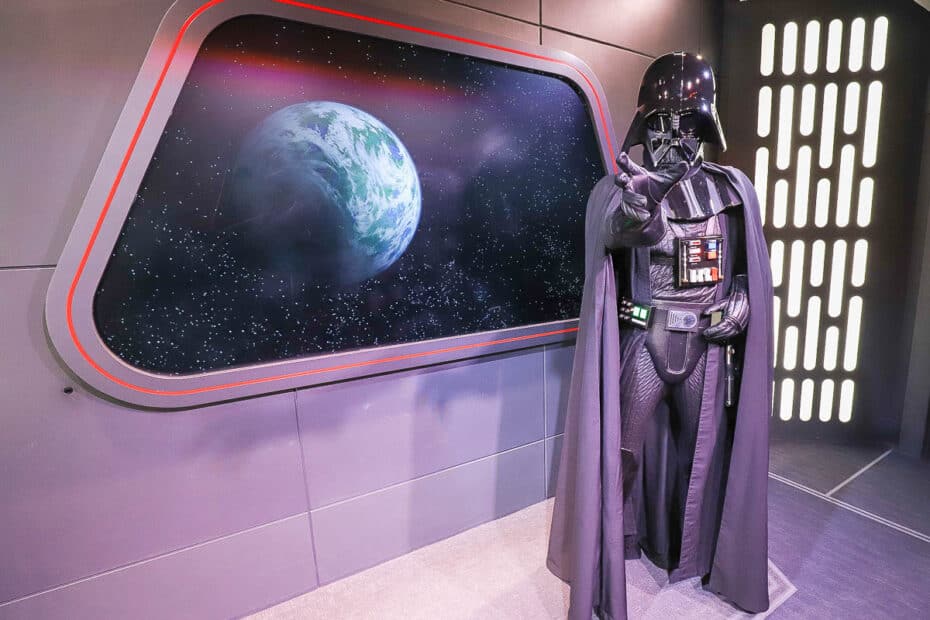 Launch Bay is also where you'll find the Star Wars Visa character meet. This is a special meet for anyone that has a Disney Visa card. You will have to show your card to take part in the meet.
Lastly, as you exit the Launch Bay you'll have the opportunity to do a little shopping at Launch Bay Cargo before heading back out into Animation Courtyard. This store has a lot of different Star Wars collectibles and usually a good inventory of phone cases.
Make sure to check out the full list of Hollywood Studios attractions, or you might enjoy these popular individual reviews:
Additionally, you enjoy staying at one of the nearby resorts that are only a Friendship Boat ride away to Hollywood Studios. They include:
Or you can browse all the resorts at Walt Disney World.
Do you have plans to tour Star Wars Launch Bay on your next visit to Hollywood Studios?