Star Wars Launch Bay is located at the very back of the Animation Courtyard at Hollywood Studios in Walt Disney World. This attraction normally offers a variety of experiences like multiple character meets, a film, and different areas with actual Star Wars models and such to explore.
At this time of this last update for 2022, Star Wars Launch Bay is not available. You can check the current status here on Disney's website.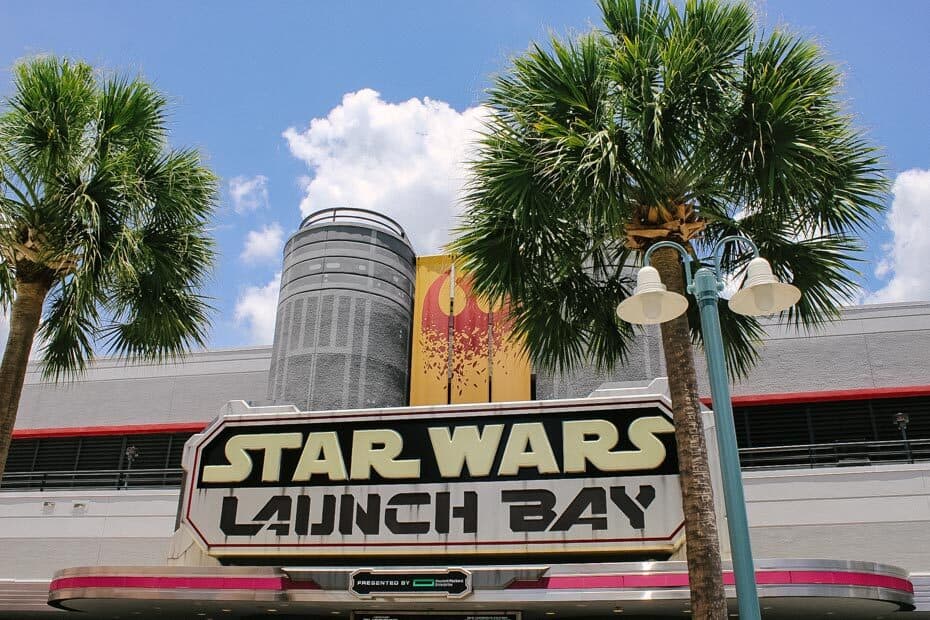 Here are the quick reference details and I'll expand on Launch Bay a little further down below.
| | |
| --- | --- |
| Star Wars Launch Bay | Hollywood Studios Attractions |
| Location: | Animation Courtyard |
| Disney Height Requirement: | None |
| Hollywood Studios: | None |
| Ride Type: | Museum Type |
| Seats Per Vehicle: | None |
| Rider Switch at Disney: | None |
| Good For: | Star Wars Fans |
| Scare Factor: | None |
| Must-Do List: | Low Priority |
| Perfect For: | All Ages |
| Special Mention: | Formal Star Wars characters meet here. |
There is a map outside the Launch Bay that lists all of the available attractions inside.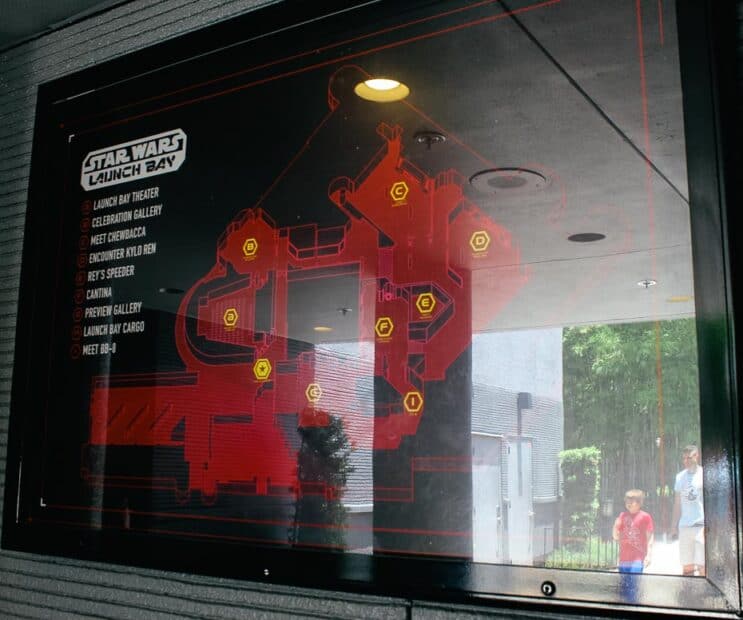 Star Wars Launch Bay
When you enter the Star Wars Launch Bay you'll be greeted with two different options. The first is to go to the far left to the Launch Bay Theater.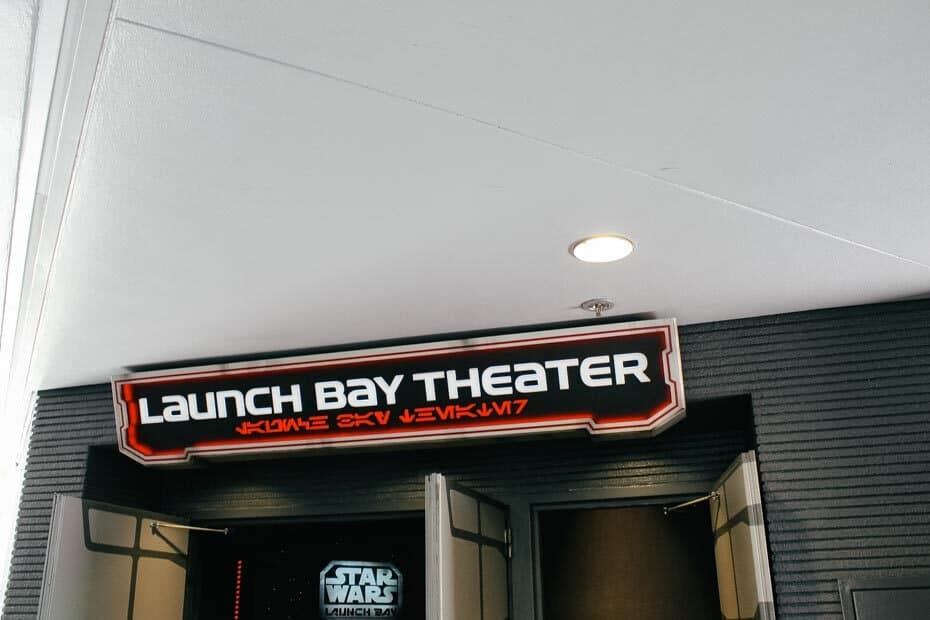 There you will have the opportunity to watch a 10-minute film, The Stars Behind Star Wars. Or you can elect to skip the film and go straight to the Launch Bay exhibits and character meet areas.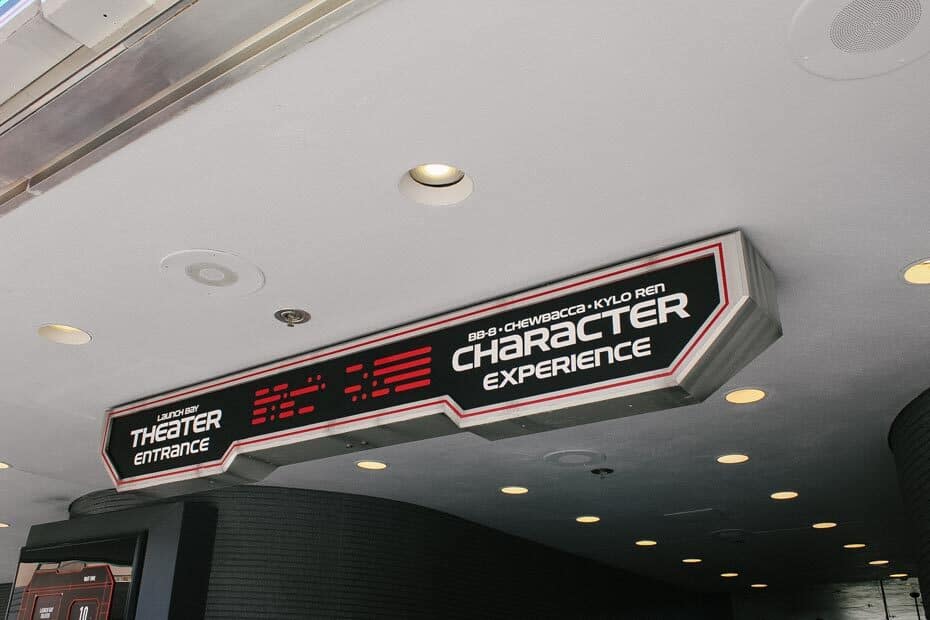 If you decide to visit the theater first when you exit you'll head on over to the exhibit area. Fans of the movie franchise will likely enjoy checking out the collection of Star Wars memorabilia.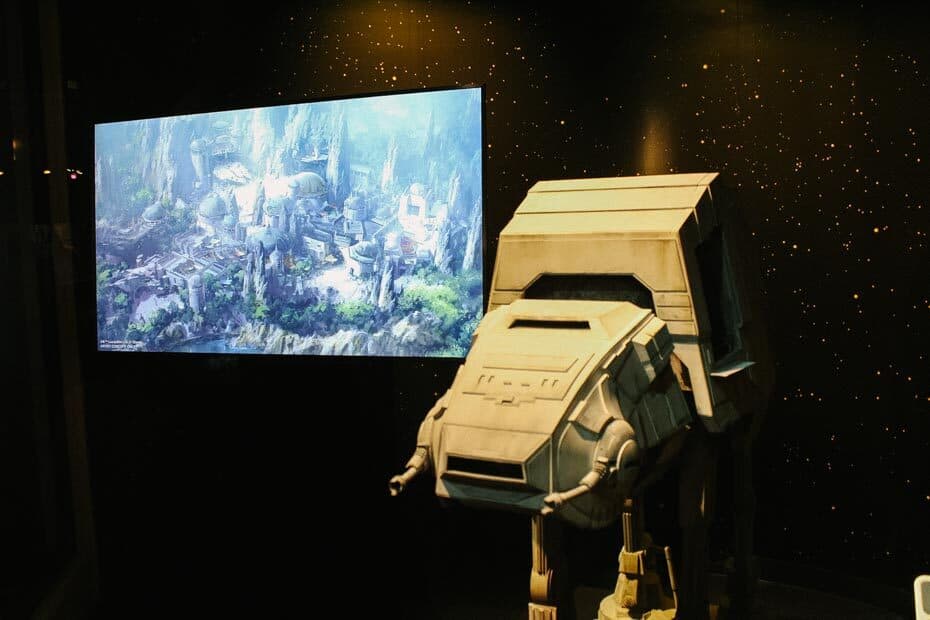 There are even pod racers on display!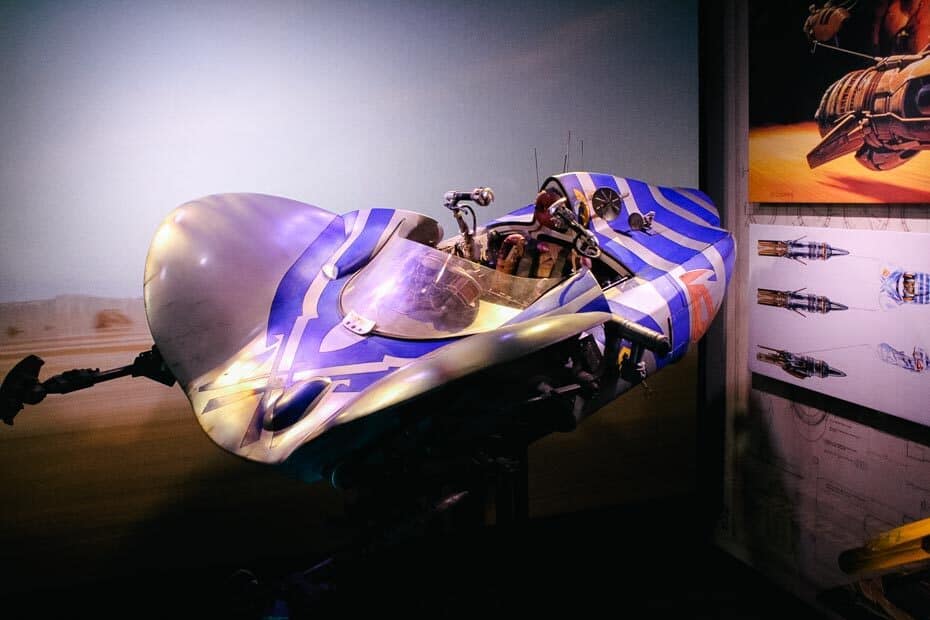 I personally enjoy the carpet in this area.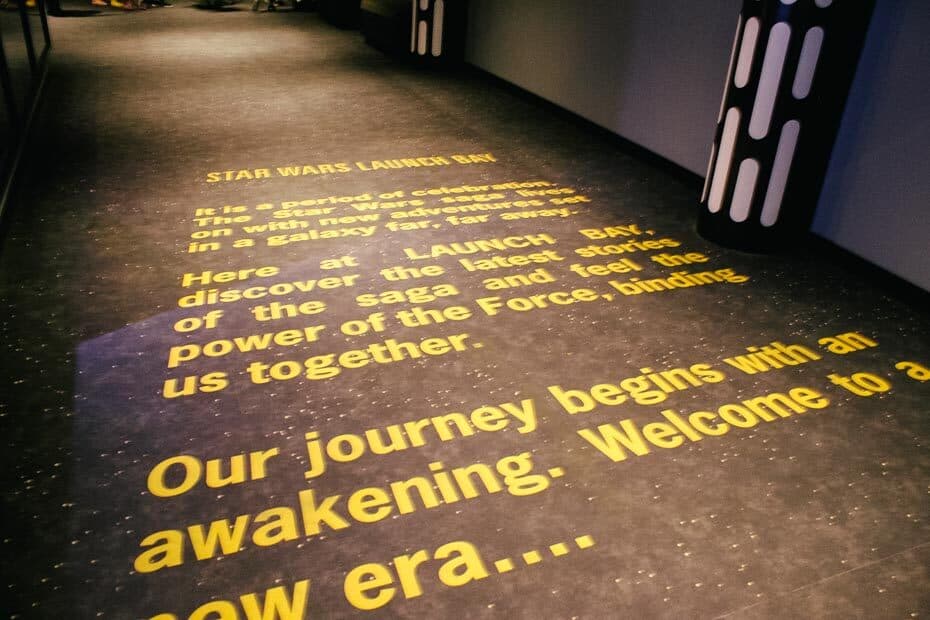 Typically, you'll find three different character meets in Launch Bay. They are as follows:
Additionally, you might run into a few roaming characters in the area like Storm Troopers and Jawas.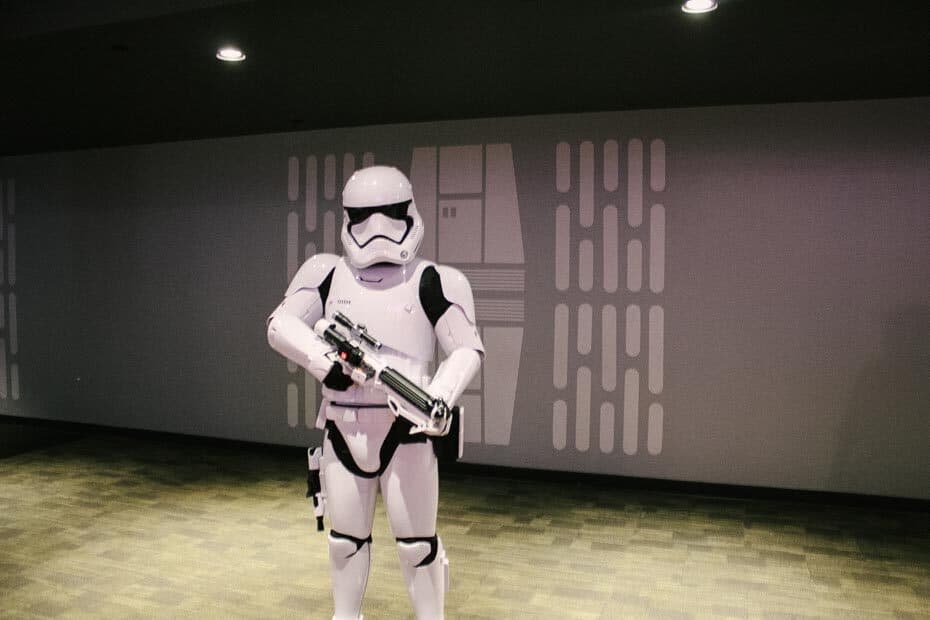 Launch Bay is also where you'll find the Star Wars Visa character meet. This is a special meet for anyone that has a Disney Visa card. This meet is exclusive to Hollywood Studios, and there's an additional Visa character meet over at Epcot.
Lastly, as you exit the Launch Bay you'll have the opportunity to do a little shopping at Launch Bay Cargo before heading back out into Animation Courtyard. This store has a lot of different Star Wars collectibles and usually a good inventory of phone cases as well.
Make sure to check out the full list of Hollywood Studios attractions, or you might enjoy these popular individual reviews:
Additionally, you enjoy staying at one of the nearby resorts that are only a Friendship Boat ride away to Hollywood Studios. They include:
Or you can browse all the resorts at Walt Disney World.
Do you have plans to tour Star Wars Launch Bay on your next visit to Hollywood Studios?