Benefits of Staying at a Disney World Resort in 2022
If you're planning a trip to Walt Disney World, staying at a Disney Resort has its perks. From transportation to early access for dining reservations, several benefits make a stay here more appealing.
However, moving into 2022, you'll need to know that some of those benefits have changed. One former advantage, Disney's Magical Express, the complimentary transportation from the airport, ended this last year.
This article will discuss the benefits of staying at a Disney World Resort and how they apply to you as a guest. Additionally, we'll cover the benefits that have recently retired and how they might affect your trip.
Let's get started.
This article was updated on April 14, 2022.
Disney World Resort Hotel Benefits
Here is a list of the key benefits of staying at a Disney World Resort.
Transportation
Early Theme Park Entry
Extended Evening Theme Park Hours
Early Access to Dining Reservations
Early Access to Genie+ Lightning Lane Individual Attractions*
Parking is Complimentary at the Theme Parks
Proximity from Room to Parks for Breaks
Saves you Time
Many Standard Rooms Can Sleep up to 5 Guests
Pools at the Resorts
Plenty of Dining Options
Resort Recreation and Upgrades
Discounted Magic Bands
Being in the Disney Bubble
Below we'll take a look at each of these options in further detail. Then we'll discuss the items that are no longer available. And we'll wrap things up with the benefits that are on hold during this time.
#1 Transportation
Disney offers a variety of free transportation to and around its property. Depending on which resort you choose, you'll have access to one or more of the following forms of transportation:
Buses
Monorail
Watercraft
Skyliner
While Disney transportation is available to anyone visiting Walt Disney World, it offers a considerable advantage for resort guests. Being able to hop on a bus, at the very least, on your way to the parks is a huge convenience.
You won't have to worry about where you are going, how you will get there, rely on GPS, or anything else that comes along when traveling. Instead, you can locate the bus stop nearest your room and wait on the next bus to your preferred park.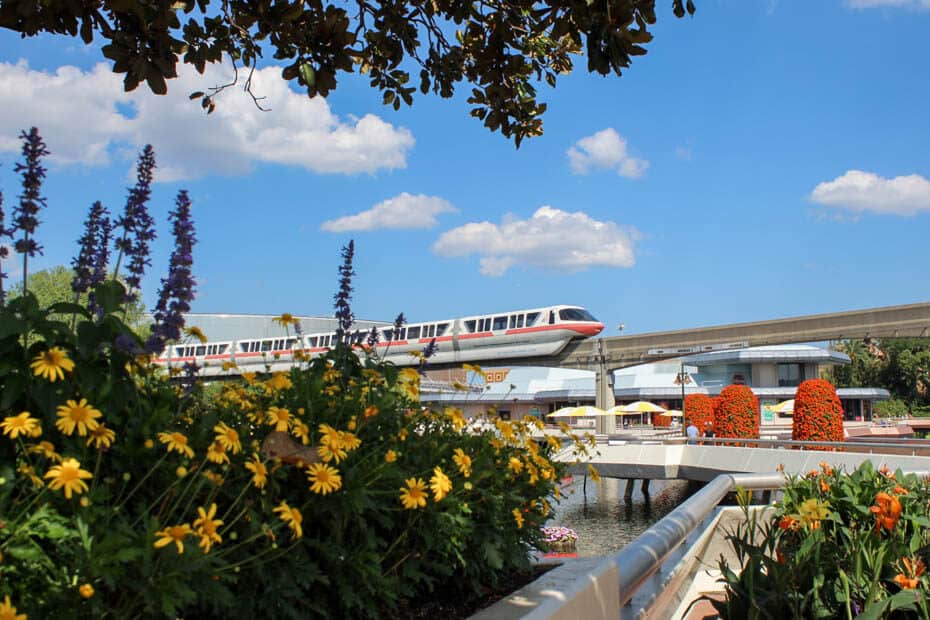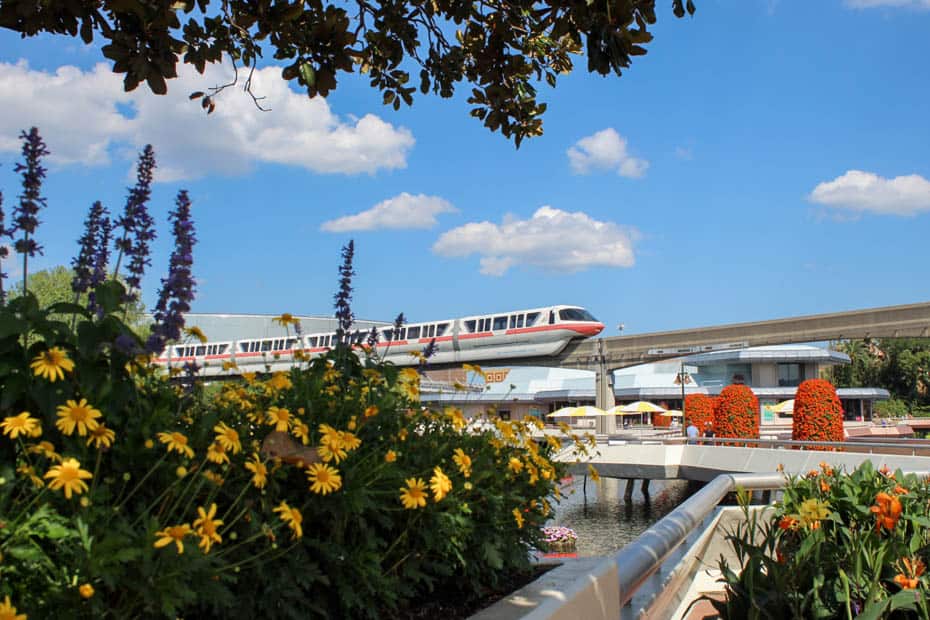 #2 Early Theme Park Entry
Disney World began offering early theme park entry this last year. This new benefit allows guests to access the theme parks 30 minutes early. Early theme park benefits apply to all resort guests and are available daily at all four parks. 
Related: Hotels Eligible for Early Theme Park Entry
#3 Extended Evening Theme Park Hours
Let me start by clarifying this new benefit is NOT for every Walt Disney World Resort. It only applies to Disney Deluxe Resorts and Disney Deluxe Villa Resorts.
After closing, select parks offer extended evening theme park hours on special evenings. Extended hours allow specific guests to stay at certain parks for an extra time after the close.
This new benefit began last Fall and is supposed to continue through the 50th-anniversary celebrations. You can view the list of applicable resorts and the schedule here on Disney's site.
So far these evenings are offered twice weekly. One night Magic Kingdom is open later, and the other evening Epcot is open late.
#4 Early Access to Dining Reservations
Advance reservations for meals can be booked up to 60 days in advance. This is probably a big change from the former 180-day mark you might have had on a previous trip.
What's the benefit here? Every resort hotel guest can make reservations 60 days in advance plus the number of days they are staying. Have a week-long trip planned? You can start making reservations 67 days out.
While this might not sound like a huge advantage, it is when it comes to securing a dining reservation. So make sure to mark your calendar and not miss these extra few days! With each day that passes, more and more reservations are taken.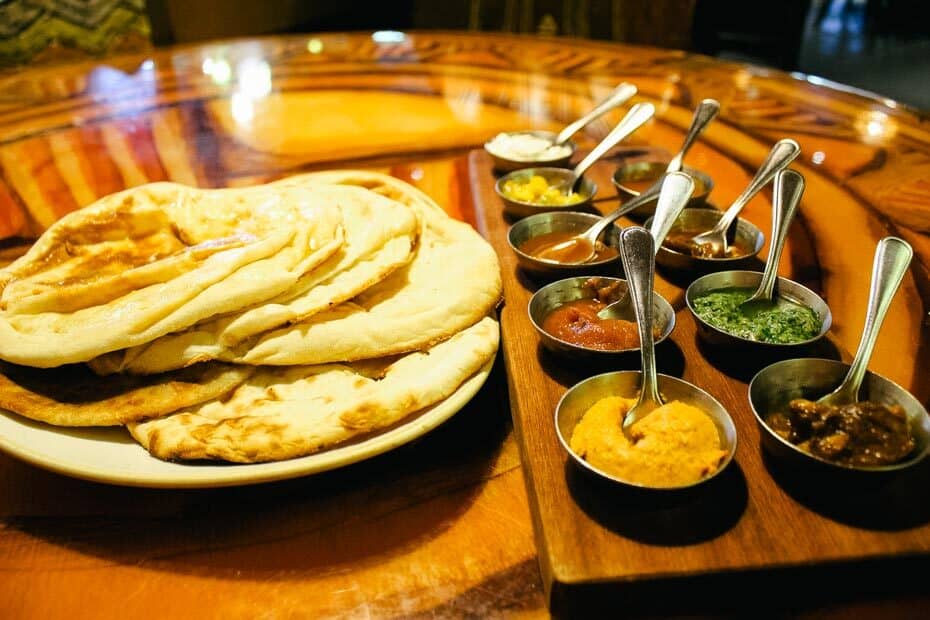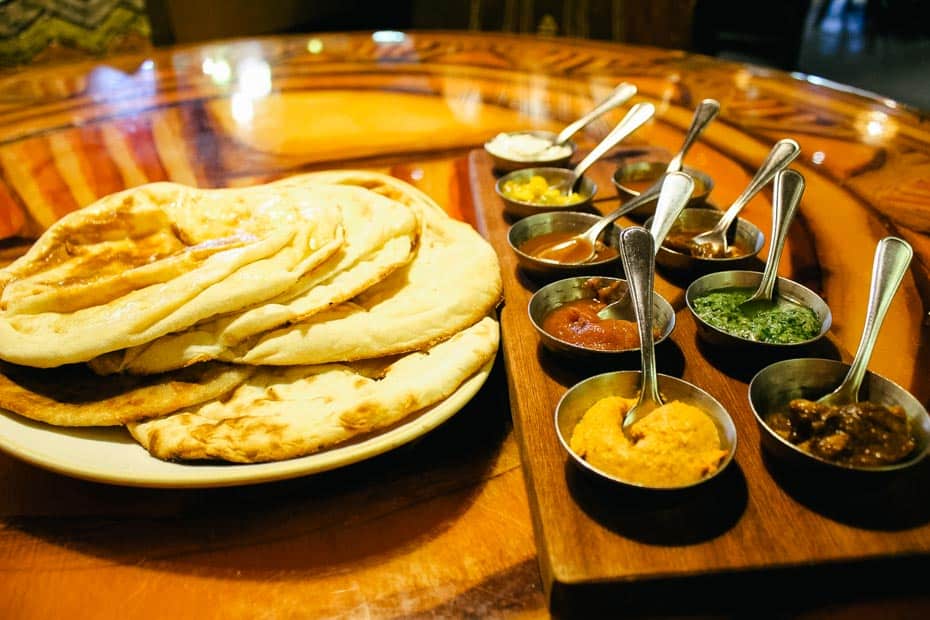 In addition, this same practice applies to Disney's Enchanting Extras like cabana rentals and fireworks cruises. You might be surprised at how quickly some of these activities fill up! You can view the different options here on Disney's site.
#5 Early Access to Genie+ Individual Lightning Lane Attractions
Okay, so Disney Genie is new and can be a bit of a headache to figure out!
The new Disney Genie+ Service began last Fall. And resort guests can purchase two individual Lightning Lane attractions starting at 7:00 a.m. EST on the day of their park visit.
Guests not staying at a Disney Resort will have to wait until the park opens to purchase Lightning Lane attractions.
How much of an advantage is this? If there is a specific attraction you want to secure for your family, it's a pretty big deal. But getting up at 7:00 a.m. every morning to purchase something while you're on vacation isn't very magical.
#6 Complimentary Parking at the Theme Parks
Parking is one of those catch-22 things at Disney. If you are visiting with a car (resort guest or not), ultimately, you will have to pay to park.
Resort guests who have their car or a rental car with them will incur nightly parking charges at their resort.
However, if you decide to drive to a theme park from your resort, there is no additional charge. We have an article that discusses parking charges at Disney if you would like to learn more.
Is this really a benefit? If you stay off-site and your resort charges parking, and you still have to pay to park at the theme parks, then yes.
#7 Proximity to Resort from the Parks for Breaks
Spending the morning in the hot Florida sun might make you want to come back to your resort mid-afternoon for a break. And who can blame you? Especially if you're going to return in the evening and stay late for fireworks.
A huge advantage of staying at a Disney Resort is that you can reasonably get back to your resort. For instance, if you are staying at Magic Kingdom, the bus stop is right outside the gates of the park.
However, if you were staying off-site, you would have to travel all the way back to the Transportation and Ticket Center. Then you'd have to find where your off-property shuttle picked up and wait for it. Or you'd have to tackle the tremendous parking lot.
Meanwhile, you'd probably already be fast asleep in your resort room had you stayed at a Disney Resort. Or maybe at the pool? Who knows if you'll even return to the parks after a bit of relaxation time?
This brings us to our next point…
#8 Staying at a Disney Resort Saves Time
If you don't know your way around the Lake Buena Vista area like the back of your hand, staying on Disney property will save you time. It's true.
Sure there could be times when you feel like you waited forever for a bus. Or you might not know the best way to get to Epcot from Magic Kingdom. But these times will probably be trivial in the overall scheme of things.
Additionally, you don't usually get stuck waiting in traffic near as long as people waiting to pay. The buses have their own entrance lane for accessing the parks.
And if you are headed to Disney Springs, a separate bus lane begins as you near the venue. It's a huge time-saver on a crowded evening.
Plus, you're on Disney property, which means minimal traffic lights and large open roads with multiple lanes. When you leave the property, traffic tightens, and those long Florida traffic lights are everywhere.
#9 Many Standard Rooms Sleep Up to 5 Guests
Are you a party of five that includes at least one small child? Many of the Disney Resort rooms have options with an individual pulldown bed that accommodates a small child.
For instance, this bed at Disney's Grand Floridian is designed for a 5th guest.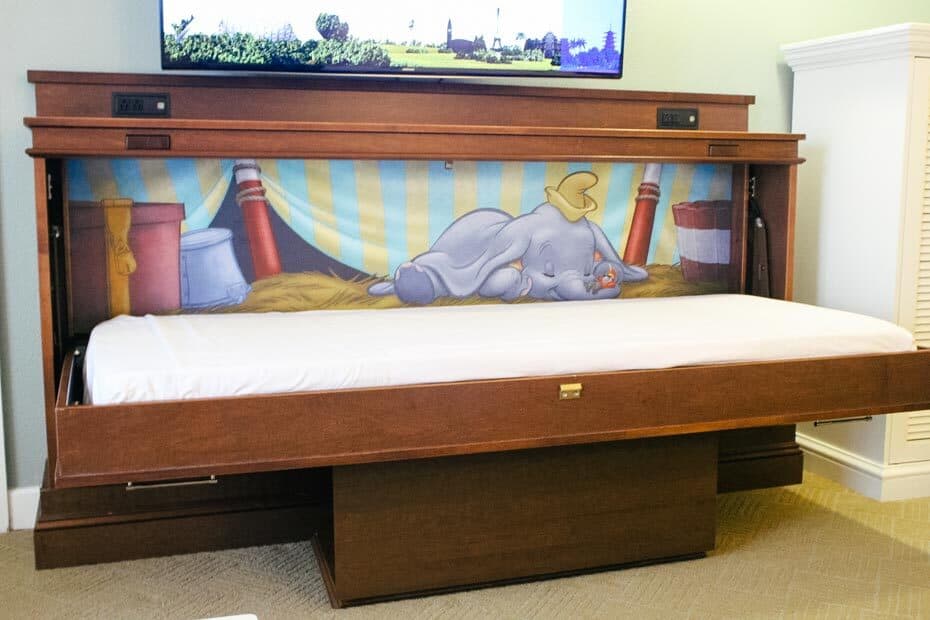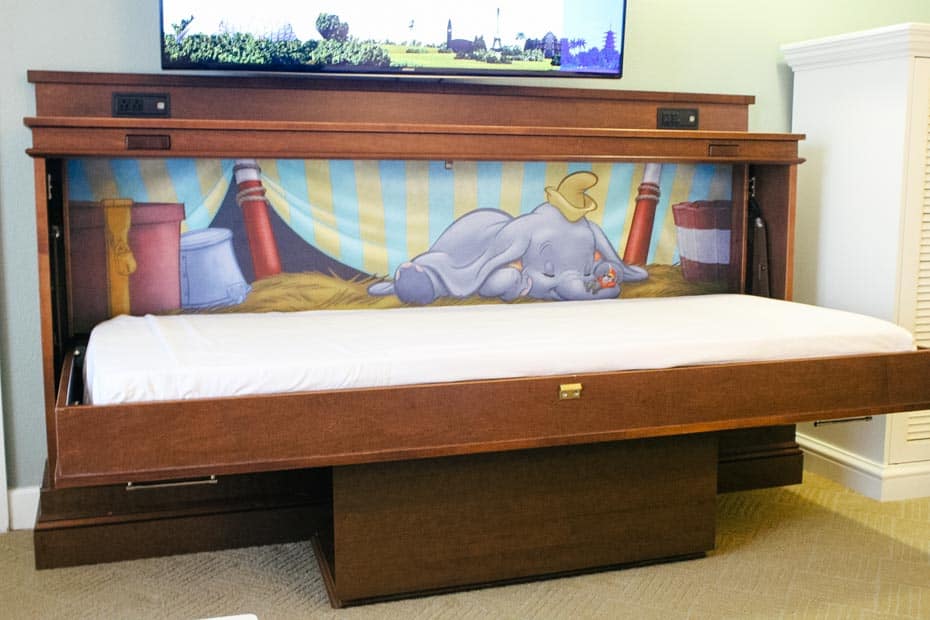 Now, this benefit isn't available at every single resort. Check with your travel agent to see which resorts might work best for you. We use and recommend Firefly Travels, you can check with them here to learn more.
#10 The Pools at Disney World Are Awesome
That's right, all of the resorts at Disney have fun pools. You might pick one of the resorts that have a waterslide or keep it casual at a value resort.
And don't get me started on Stormalong Bay at Disney's Beach and Yacht Club. It's more of a water park than an actual pool.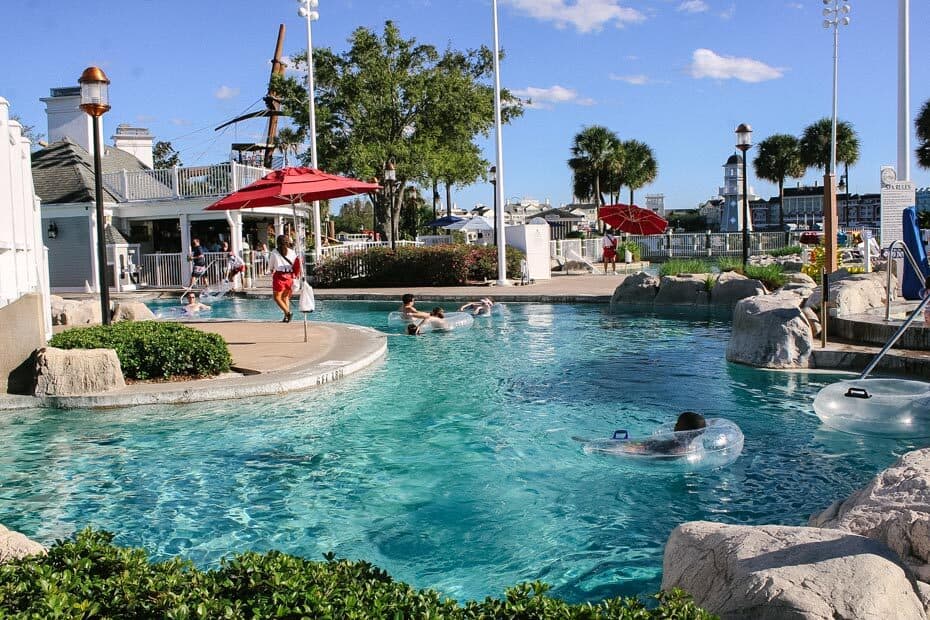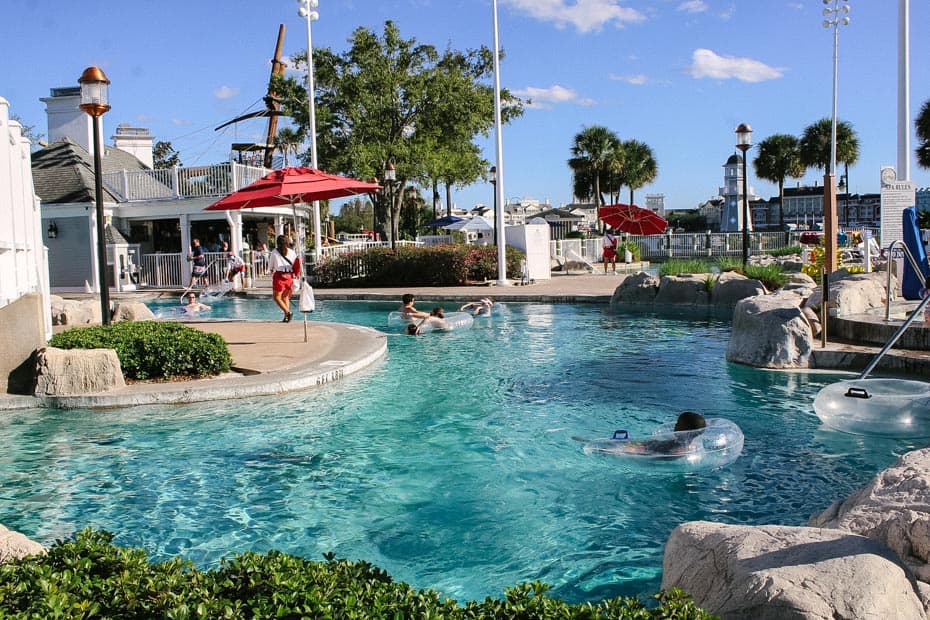 Don't like all the crowds and fuss at a large pool? Well, Disney has you covered there too. All of the resorts have quiet pools in addition to the feature pool.
With one exception, Disney's Animal Kingdom Lodge, and we'll let them slide. They use their extra acreage to house African animals. How cool is that?
Related: Best Pools at Disney World
#11 You'll Have Plenty of Dining Options Nearby
When you stay at a Disney Resort hotel, you're going to have plenty of dining options. At the values, you are limited to large food courts. But even they offer a multitude of different stations with a variety of menu items.
If you were to stay at a moderate resort like Disney's Coronado Springs, you'll be bombarded with options. For example, there are eleven different restaurants at Coronado Springs.
Additionally, the deluxe resorts have plenty of dining options as well! And if you want something a little different, you can take a bus over to Disney Springs. However, it might be hard to choose with so many options.
Consult our list of the best restaurants at Disney Springs to learn more.
#12 Resort Recreation and Upgrades
When staying at a Disney resort, you'll find there is plenty to do. Each resort offers free recreational activities that you'll probably want to take advantage of during your stay.
One of those things is the Movie Under the Stars program. Most of these are held nightly, either at or near the resort's feature pool. So pull up a lounge chair, grab a complimentary popcorn, and settle down for a unique Disney movie experience. Maybe they'll be playing Star Wars!
#13 Discounted Magic Bands
Sure, they used to be complimentary. However, magic bands are not offered anymore. If you would like to purchase one to use on your trip, you'll need to buy one.
Disney does offer a discounted "pre-arrival" price for magic bands to guests who are staying at their resorts. You can select colors, characters, and even add your name.
Do you need a magic band? With so many people using My Magic Plus on their phone as their ticket these days it's not a necessity.
However, magic bands are nice to have for scanning photos, charging purchases to the room, accessing the parks, and opening the door to your room. Personally, I still use mine and enjoy the convenience.
#14 Being in the Disney Bubble
While it's not some mysterious, foreign planet like it sounds, staying in the Disney bubble has its perks. From the moment you step on the property, it's like you've entered a self-sufficient city that does things a little differently than everywhere else.
You'll have easy access to dining, transportation, pools, and so many of the other things we've already discussed.
In addition, Disney is well-manicured and you can expect touches of magic that you just won't find anywhere else. It's really the one all-inclusive thing that sets a stay here apart from anywhere else.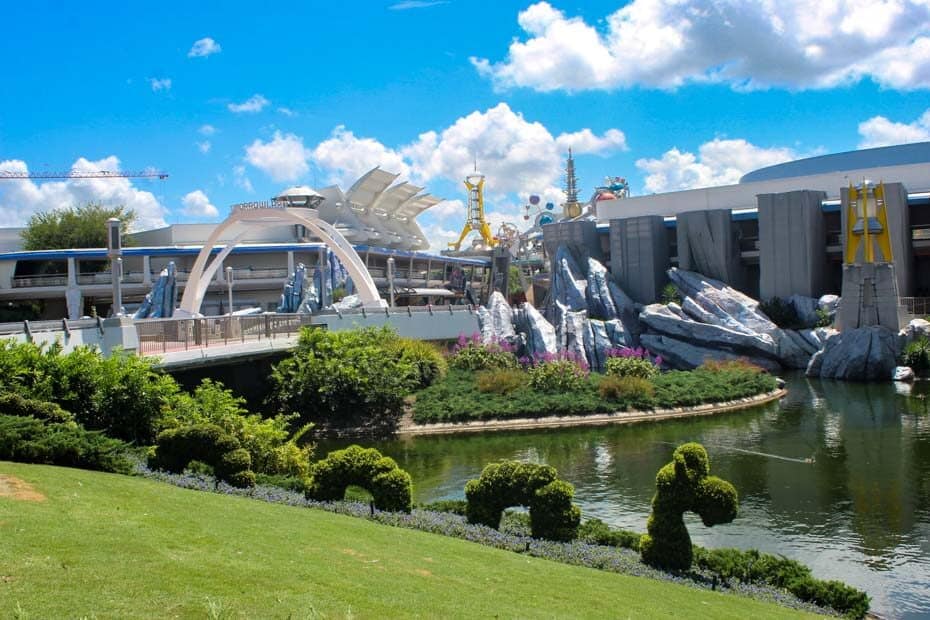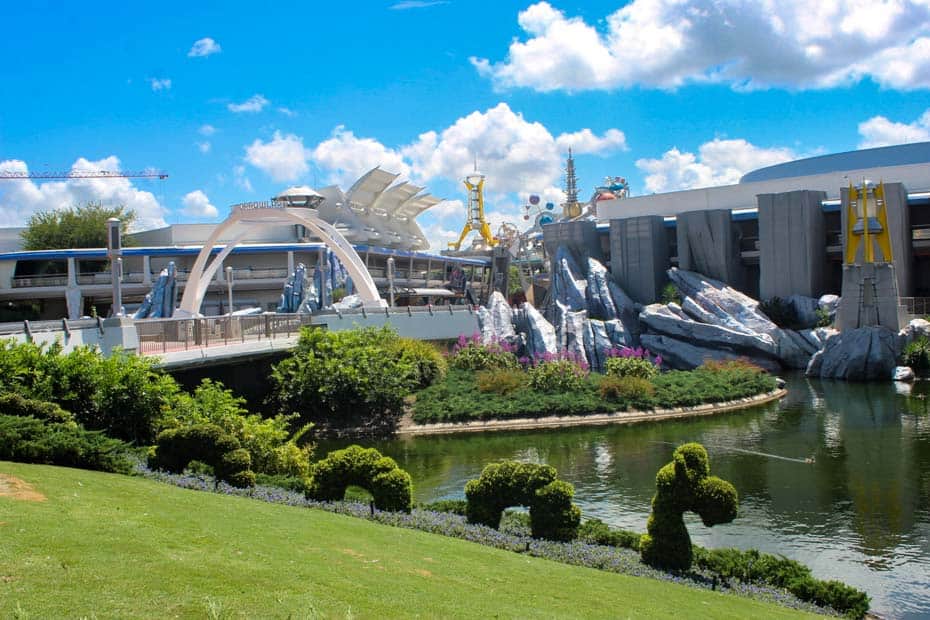 Before we wrap things up, I wanted to discuss a few important changes to the resort benefits, that you'll need to be aware of when planning.
What Benefits Are Out
First and foremost, FastPass+ is retired, and insert the new Disney Genie+. Guests will still have access to standby lines and virtual queues (where applicable) at attractions. However, now you have to pay to enjoy shorter lines. You'll definitely want to get familiar with how this system will work moving forward.
Secondly, Disney's Magical Express has ended. Disney did offer complimentary transportation from the airport to your Disney Resort hotel and back again. This service included luggage transfers and would save guests a lot of time because they didn't have to claim their luggage.
Lastly, Extra Magic Hours, as we knew them, are no more. Not at this time, anyway. Disney has implemented the early theme park benefit we discussed earlier, and it appears that it will be a new way of doing things. At least through the 18-month celebration of the 50th anniversary.
What's on Hold
There are a few things that aren't taking place right now. One of them is the purchase to resort room delivery. That's where you make a purchase in the parks, and Disney will deliver it to your resort.
My suggestion, have them ship your park purchases to your home if you don't want to carry them. It will more than likely arrive at your house about the same time you do!
Several people have mentioned doing this with their lightsabers instead of having to deal with them on a plane. Sometimes spending a few extra bucks is worth the convenience.
Perhaps, the most popular thing and one we've yet to discuss is the Disney Dining Plan. At this time, dining plans are not available. However, Disney has acknowledged that dining plans will return at some point in the future.
Final Thoughts on the Benefits of Staying at a Disney World Resort
As you can see staying at a Disney World Resort offers many benefits even with all the changes we've recently seen. From complimentary on-site transportation to the early theme park benefit, you'll definitely want to take advantage of these perks.
With that being said, you'll want to consider what's not available anymore. Were these things big deals to your family? Did you always stay at a Disney Resort on prior trips because of the convenience of Magical Express?
For some, this might be a good time to weigh your options. Our guide to off-site hotels near Disney World article might give you a few suggestions.
Related: Best Off-Site Hotels Near Disney World
For more planning check out a few of our recent articles:
Share your thoughts in the comments below about the different benefits of staying at a Disney Resort? Is there anything else you consider a benefit?