Meet Pluto at Epcot (Gazebo Near the World Showcase Plaza)
In this article, we'll discuss the details of Pluto's character meet-and-greet at Epcot. We'll go over where to find him, preview his autograph, and I'll share a few photos of his location.
Since we originally wrote this article, Pluto's moved from the front entrance of Epcot to a gazebo near the World Showcase. Formerly, Minnie Mouse was meeting in the gazebo. However, she's moved to the front entrance of the park alongside Goofy.
This article was updated on February 4, 2023.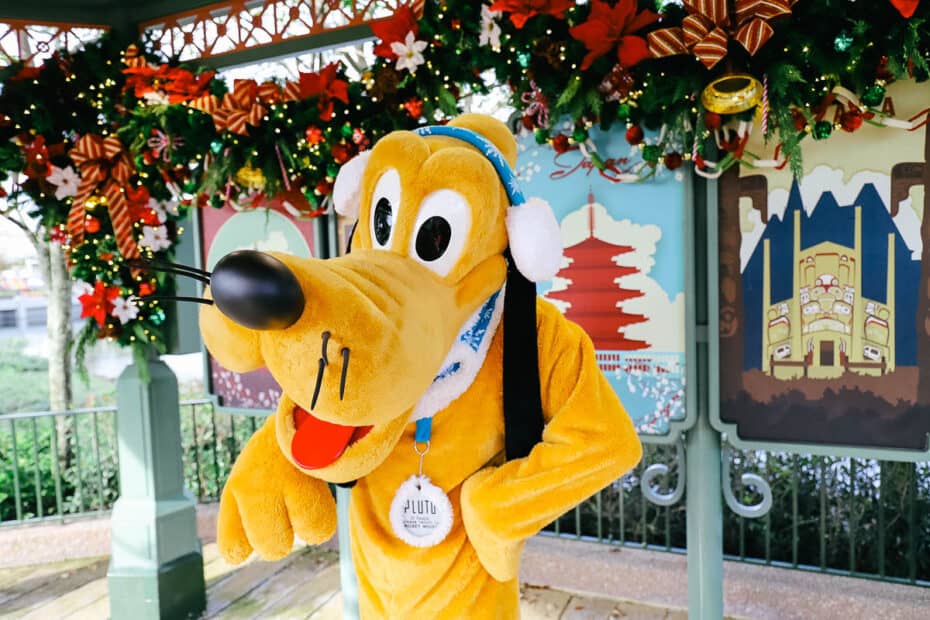 You'll run into Pluto's meet-and-greet near the World Showcase Plaza. It will be on the left as you head toward the Mexico Pavilion.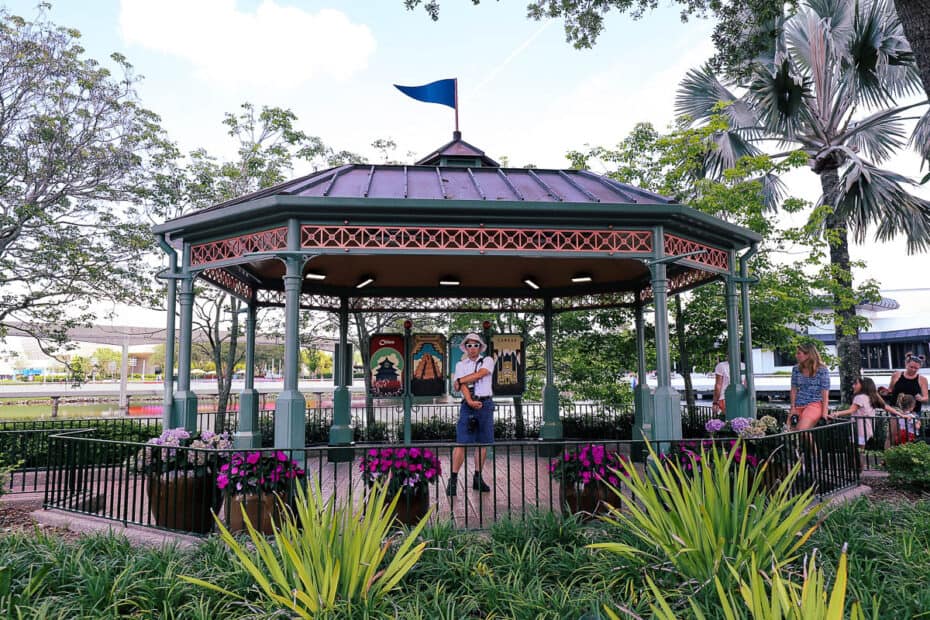 Pluto usually begins meeting guests starting at around 9:00 a.m. At this time, his schedule looks something like this in the morning:
9:00 a.m., 9:30 a.m., 10:00 a.m., 10:30 a.m., 11:00 a.m., 11:30 a.m.
Then he meets again in the afternoon at:
12:00 p.m., 12:30 p.m., 1:40 p.m., 2:10 p.m., 2:40 p.m., 3:10 p.m., 3:40 p.m., 4:10 p.m.
However, these times can change from day to day. So check the My Disney Experience app on the day of your visit for specific times.
Pluto is an autograph-signing character. He usually places the autograph book on his nose. He makes for a fun character meet.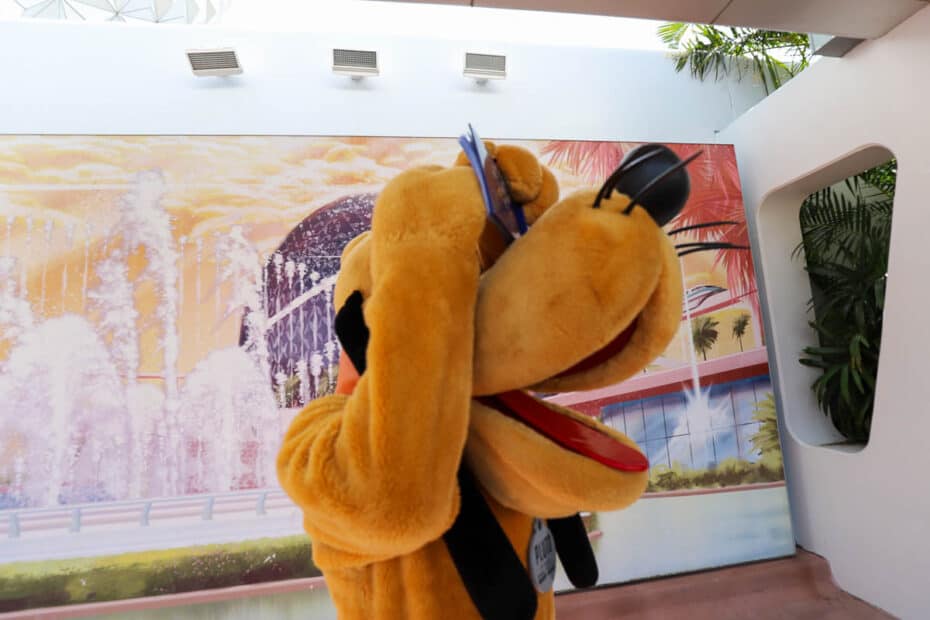 Pluto's signature includes a paw at the end. What a pal!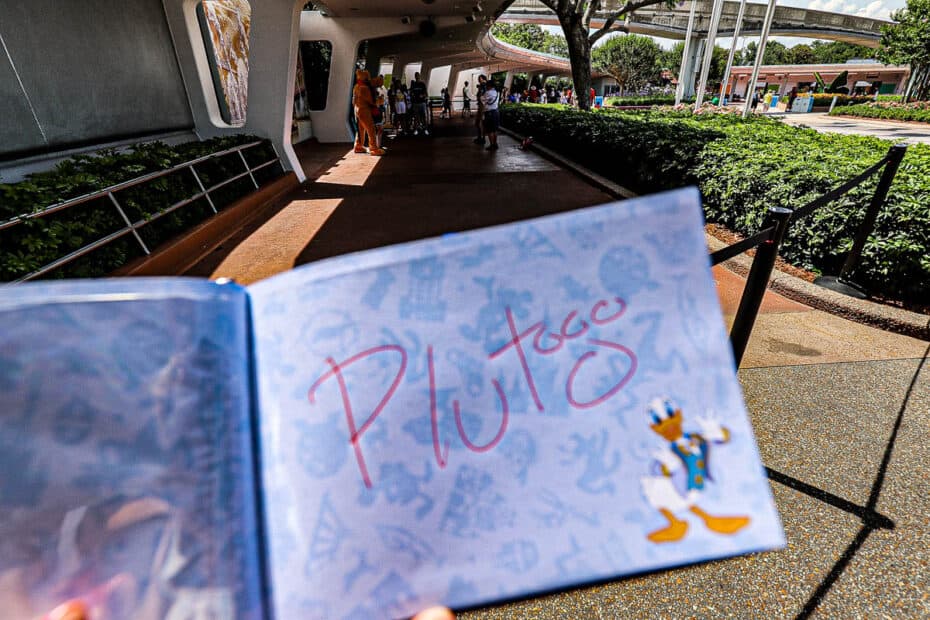 On this day, I met Alice in the United Kingdom Pavilion at 3:06 p.m. Since Pluto's next appearance began at 3:10 p.m., I was afraid the line would close before I reached the location.
Related: Meet Alice at Epcot
Regardless, I decided to see if I could make it. Thankfully, I reached Pluto's location at 3:16 p.m. and was able to join the line.
Then I met him at 3:22 p.m. Unfortunately, I was having a camera issue, and I didn't realize it until much later in the day. Speaking of photos, there is usually a PhotoPass photographer available at Pluto's meet.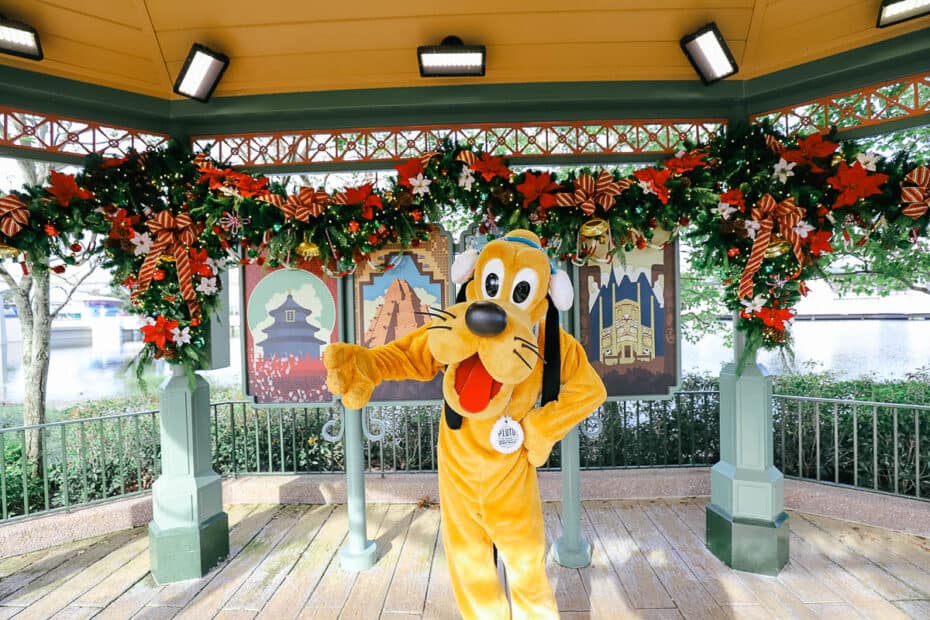 Additionally, Pluto has another character meet at Hollywood Studios. He meets in Animation Courtyard with several other Disney Junior Characters. Again, we see him signing his autograph with the book on his nose.
This is an endearing meet that includes Pluto, Vampirina, Fancy Nancy, and Doc McStuffins. Each character has its own line. However, they are all next to each other in one convenient location.
Related: Disney Junior Character Meets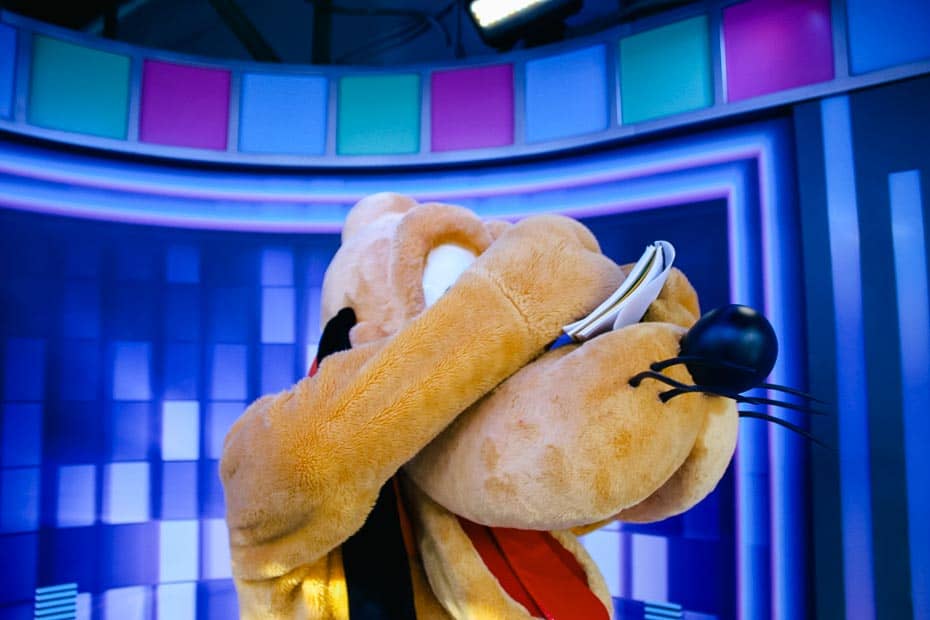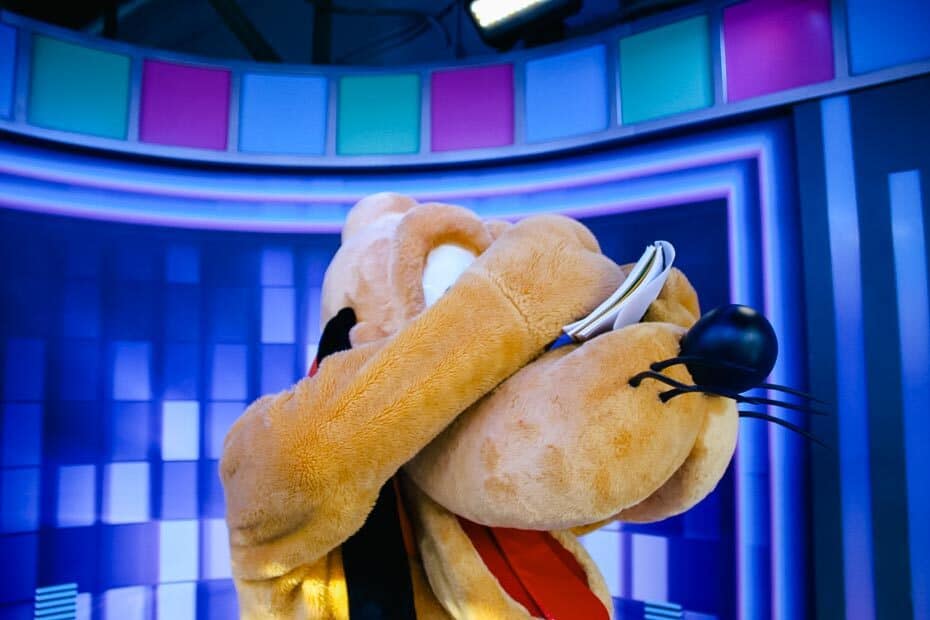 We also recently met Pluto at the Best Friends Breakfast at 'Ohana at Disney's Polynesian Resort. Characters at this breakfast include Pluto, Mickey, Lilo, and Stitch.
Pluto also meets at the Garden Grill, another character dining experience at Disney World.
Related: Best Character Restaurants at Disney World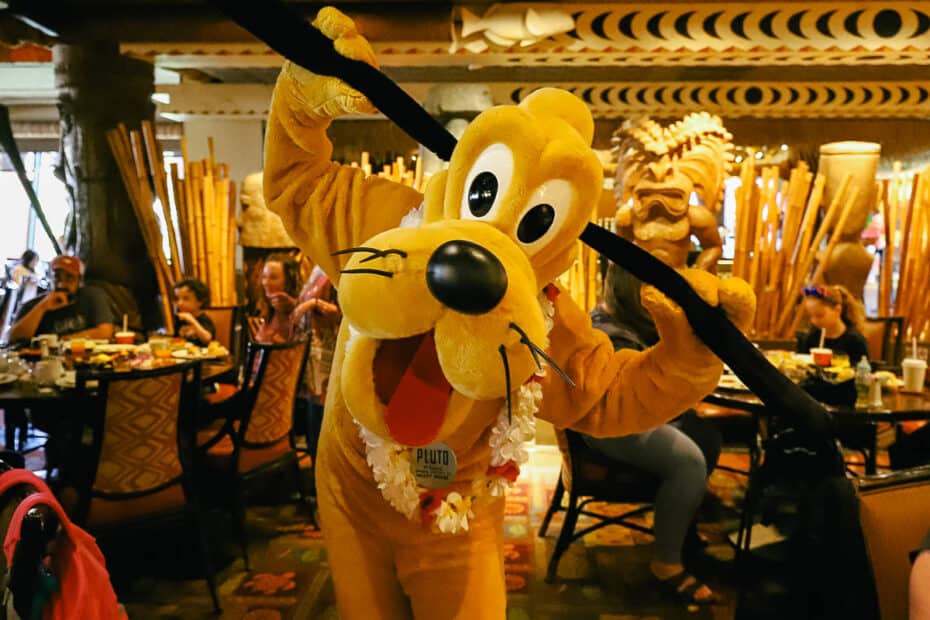 For more character meets at Epcot, you might enjoy the following:
Or you might like some of the character meet-and-greets at Hollywood Studios. They include:
Additionally, we have an entire list of characters at Disney World.
In the Comments
I hope you are able to meet Pluto on your vacation! Are you looking forward to seeing him?