An Expedition to Epcot's Italy Pavilion
In this article, we visit the Italy Pavilion in Epcot's World Showcase. We'll preview the pavilion's dining options, entertainment, and shops.
As we continue our journey around the World Showcase, it's time for an expedition to Epcot's Italy Pavilion. This particular pavilion is probably most known for its famous pizza restaurant, Via Napoli, and scenic views of the lagoon from the piazza.
While the Italy Pavilion doesn't offer a formal attraction, there are still plenty of things to see and do during your visit. Of course, this pavilion is also the perfect place to enjoy a bite to eat.
Below, we'll look at all of the Italy Pavilion's hidden gems. So grab a cannoli and come along as we take an afternoon stroll through the plaza.
This article was updated on February 25, 2023.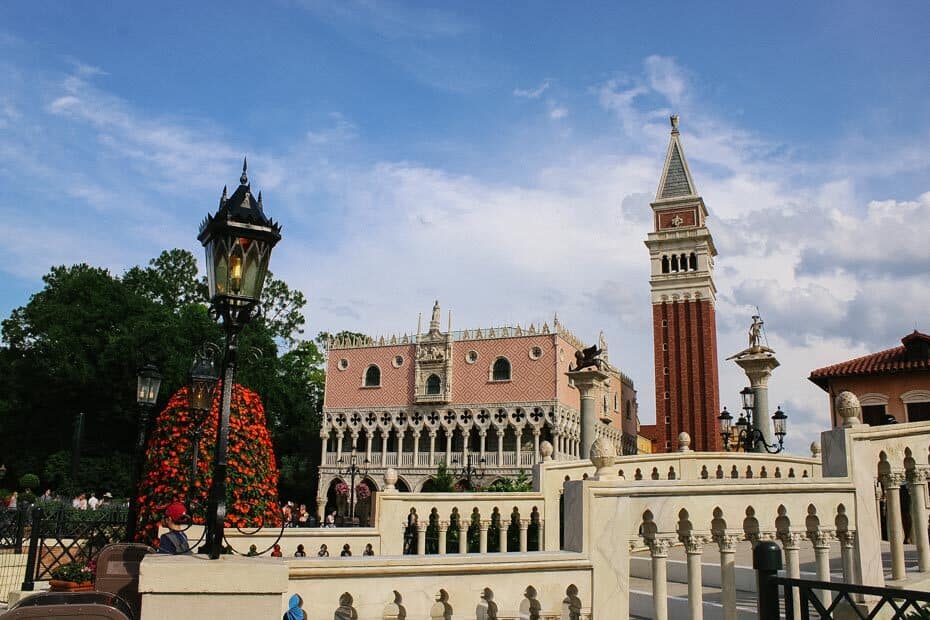 Epcot's Italy Pavilion
Below is a list of the different architectural references, entertainment, restaurants, and shops in the Italy Pavilion.
Architecture
St. Mark's Campanile
Doge's Palace
The Carretto Siciliano at Epcot
Ponte della Paglia
Neptune Fountain
Entertainment
Dining
Italy Mule Cart
Enoteca
Enoteca Castello
Gelateria Toscana
Tutto Gusto Wine Cellar
Tutto Italia Ristorante
Via Napoli Ristorante e Pizzeria
Retail
Il Bel Cristallo
Le Gemma Elegante
La Bottega Italiana
Kidcot Fun Stop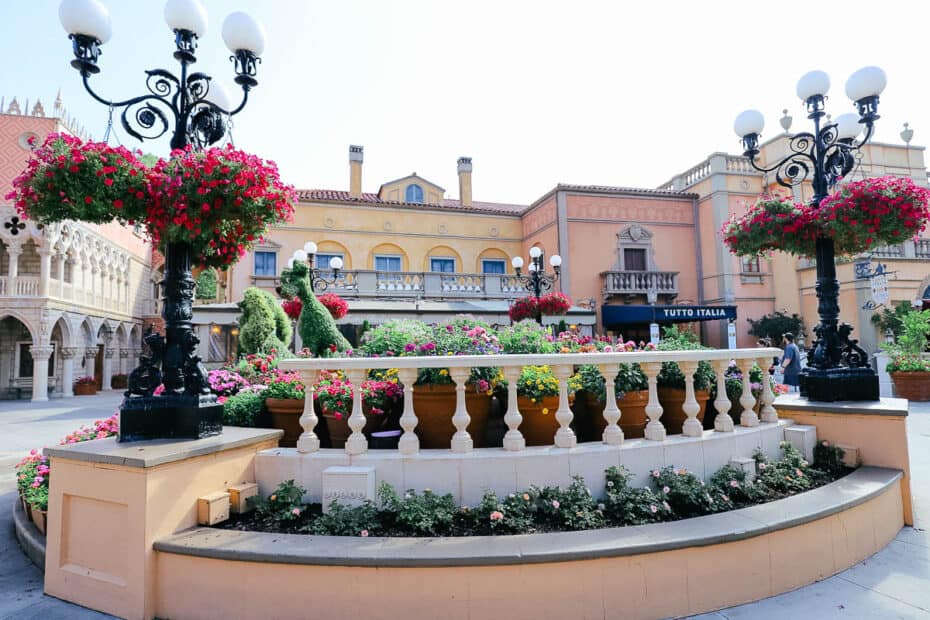 A significant amount of architectural detail represents the Italy Pavilion at Epcot. Some of its architecture reflects historical references dating back to the early 1300s.
Italy is also one of the most recognizable countries from a distance in the World Showcase skyline. You can probably tell from the photo below how the bell tower tends to single the country out from various viewpoints.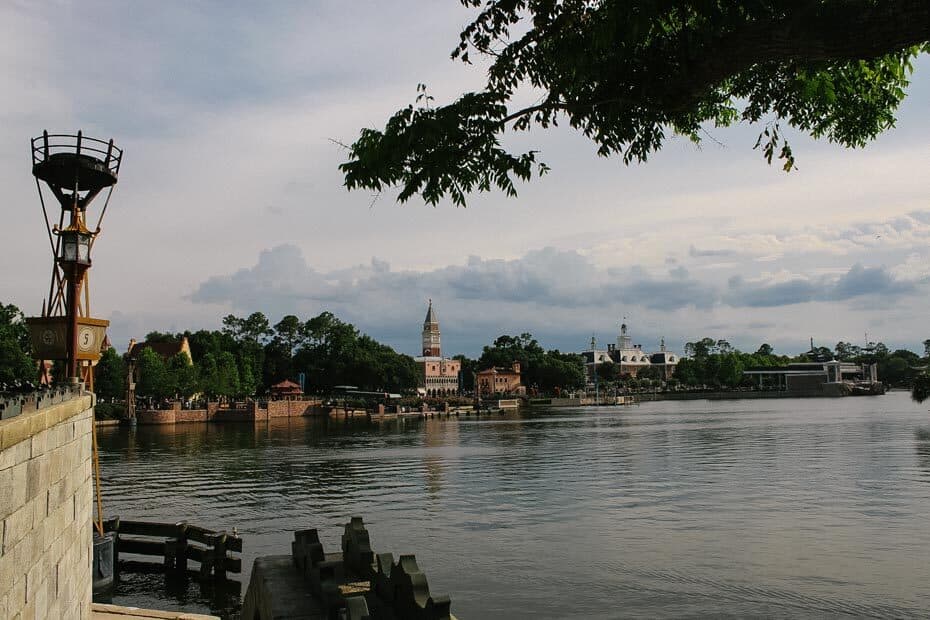 This bell tower is a replica of St Mark's Campanile, located in Venice, Italy. It's a magnificent structure.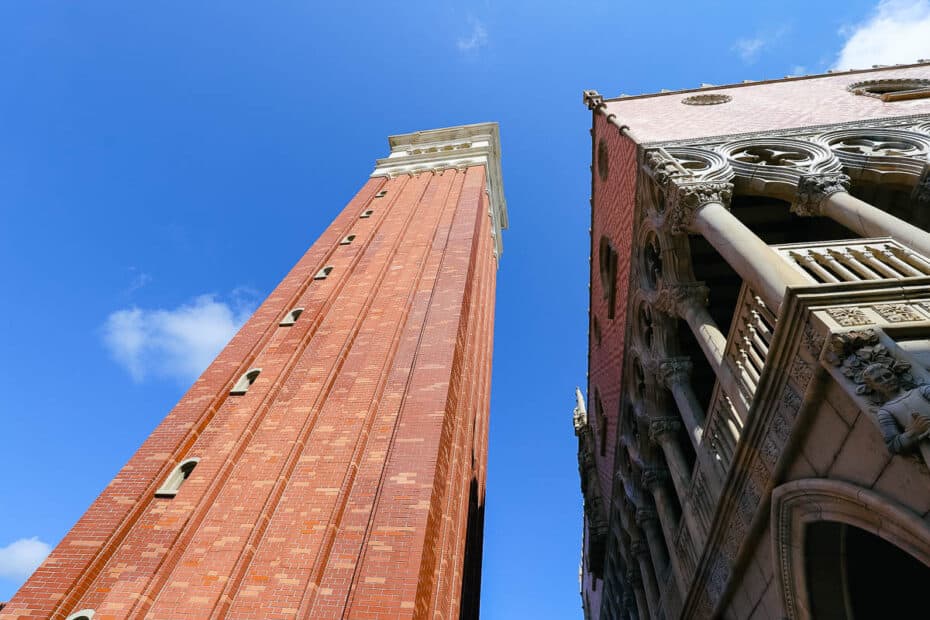 Next, we have the Doge's Palace, which sits adjacent to St Mark's bell tower. Doge's Palace was built for the ruler of Venice back in the 1300s. Today the original Venetian structure has been transformed into a museum.
As for the Epcot version, you'll find an Italian retail shop underneath the facade. We'll look at what's inside a little further below.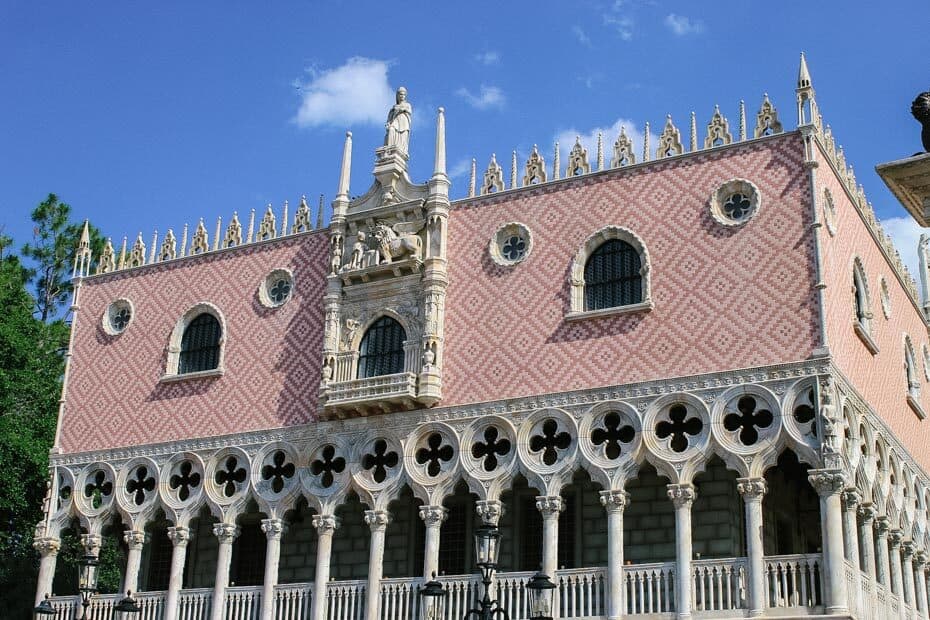 Epcot's Italy makes you feel as though you've traveled through time and left the theme park behind.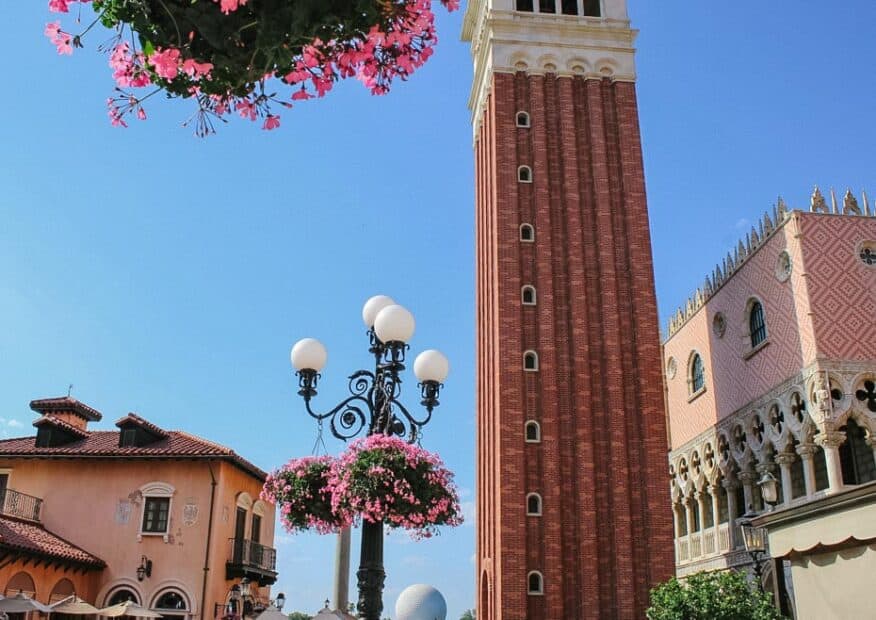 If you have ever walked through the pavilion, you've probably noticed the donkey pulling a drink cart. While doing some research, I found that this cart is called a Carretto Siciliano.
These carts originated around 1890 and were used to carry a variety of items, including people, on newly developed roads to Sicily. They are now considered pieces of artwork.
Each one was technically crafted and contained close to sixty working parks. However, the one at Epcot is only stationary and used as a seasonable beverage stand.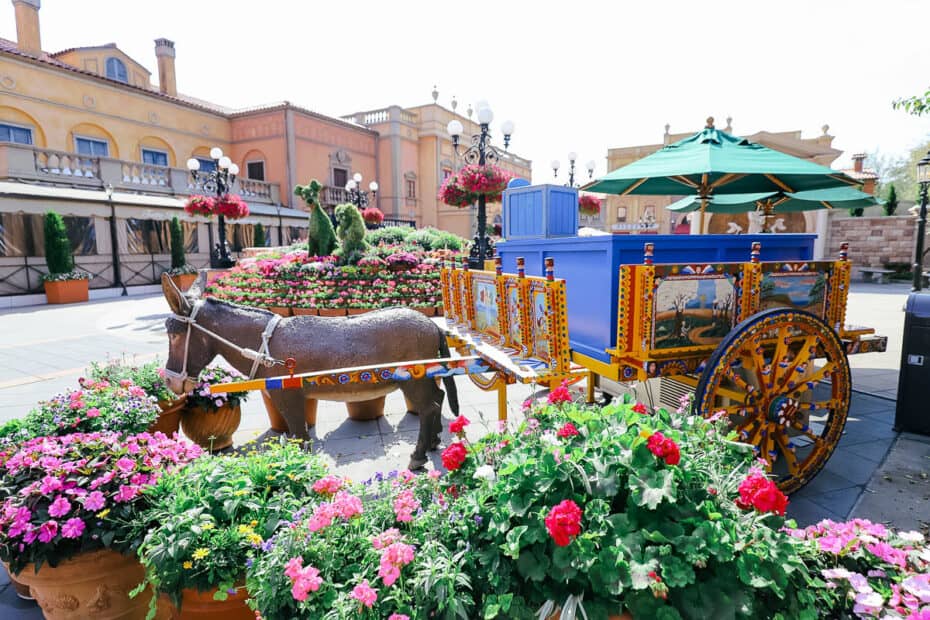 An angel statue sits nearby the donkey, overlooking the pavilion.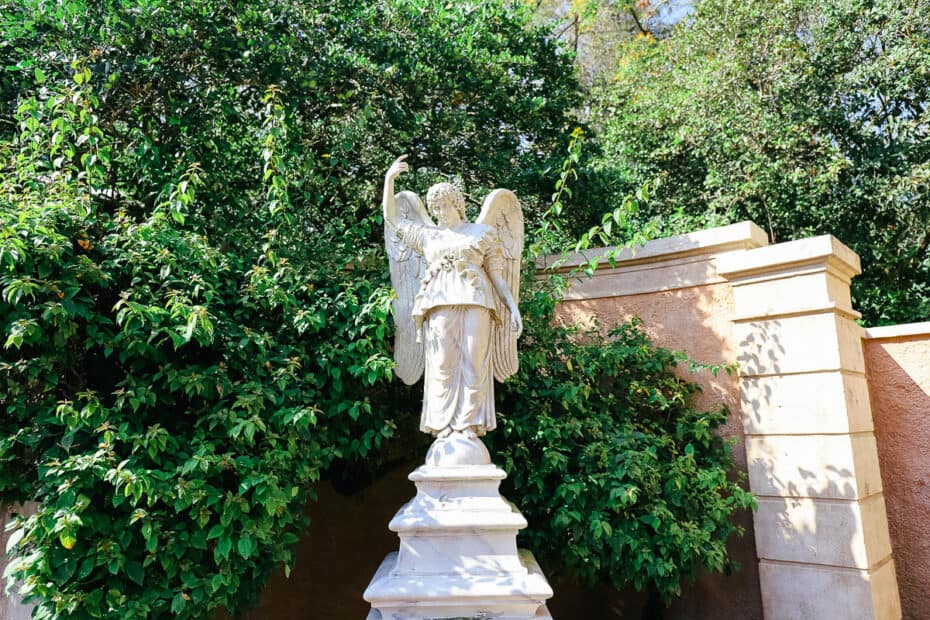 On the lagoon side, you'll find the Ponte della Paglia. It's a replica of the original stone bridge in Venice.
References to the bridge can be found in famous artwork and the memoirs of Casanova. In addition, guests can take in excellent views of Spaceship Earth and the entire World Showcase from the bridge.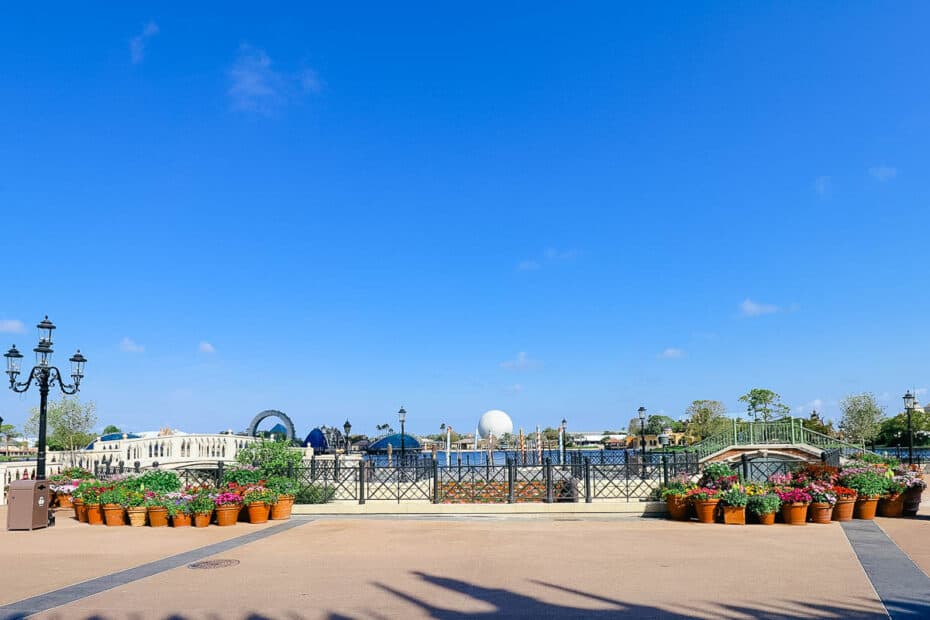 A PhotoPass photographer is usually available in this area if you want to have a picture made.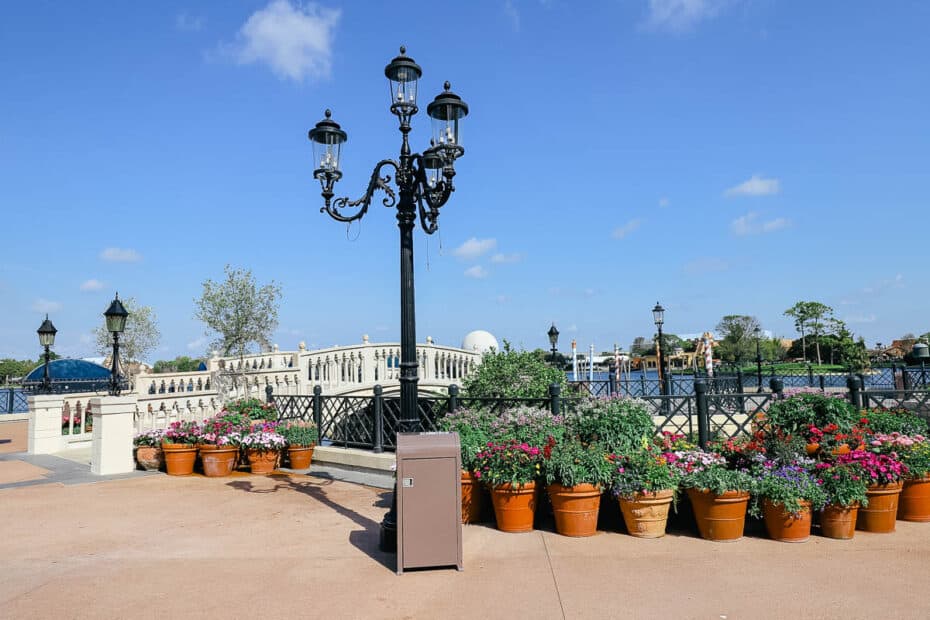 Toward the back of the pavilion is Neptune's Fountain, which pays homage to the Trevi Fountain in Rome. This is usually a fairly busy area.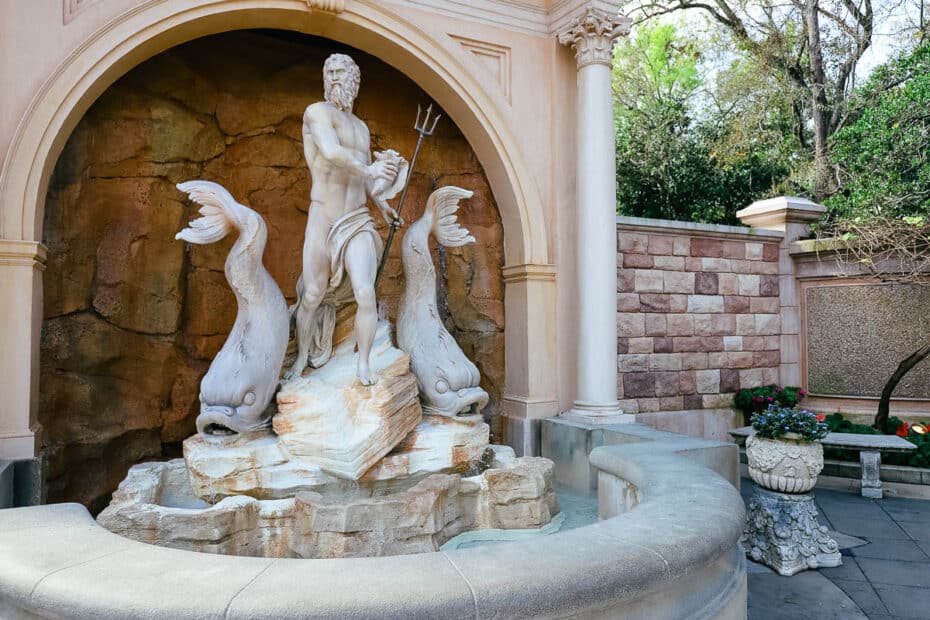 Entertainment in the Italy Pavilion
While there are no character meets or attractions in the Italy Pavilion, there is one form of entertainment. Sergio, the Italian mime, performs at various times throughout the day.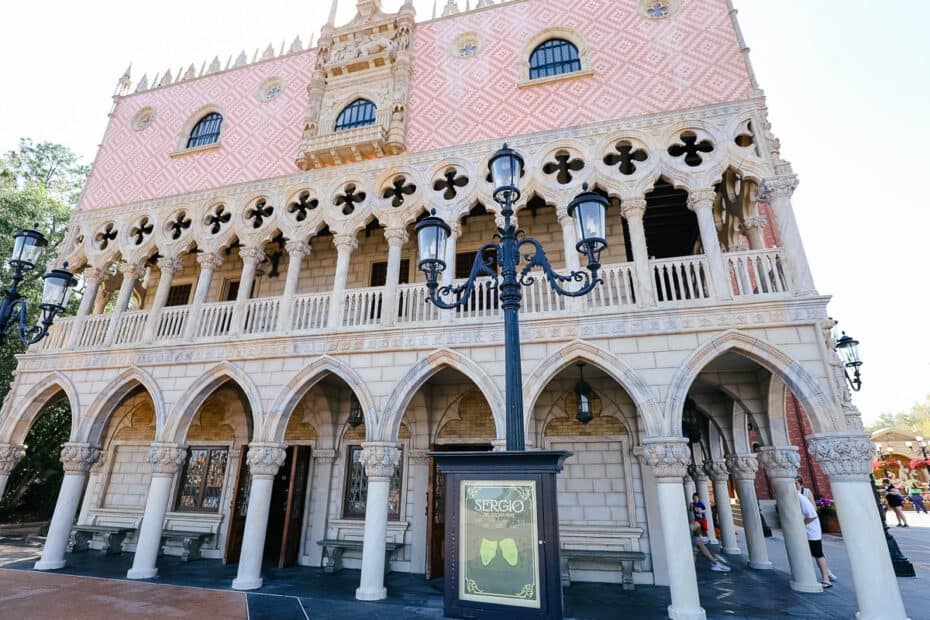 His schedule is listed in the My Disney Experience app. It's also posted toward the front of the pavilion.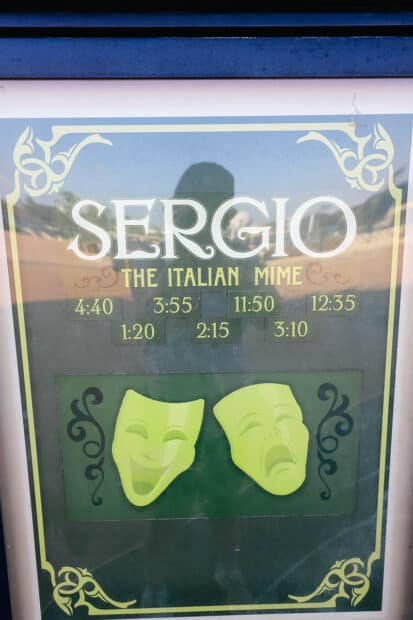 If you see him out in the area, take a few moments to watch his performance. He tends to draw a large crowd and is exceptionally entertaining. Not only is Sergio a mime, but he's also considered a master juggler.
Dining in Epcot's Italy Pavilion
"When in Rome, one must do as the Romans." I imagine that when most of us think of Italy, one significant thought comes to mind–food. Epcot's Italy Pavilion allows us the opportunity to have a taste of Italy.
Italy Mule Cart
We'll start with the Italy Donkey Cart, which we discussed earlier. This cart is located near the back of the pavilion by Neptune's Fountain.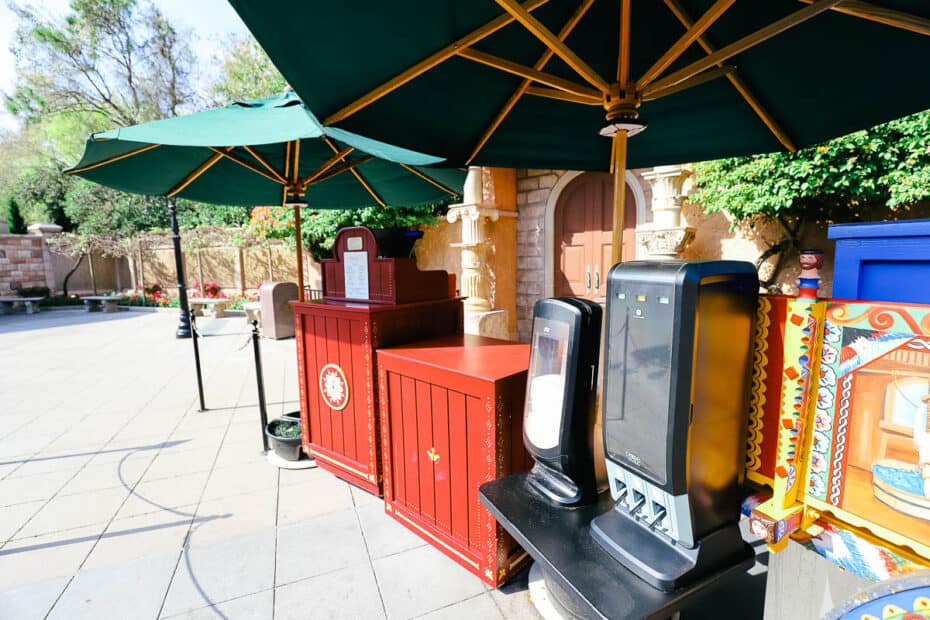 When open, you can pick up a Limoncello Mule, the cart's signature drink, or a variety of other cocktails, gelato, and sorbet. However, if I were ordering gelato, I would do that at the gelato quick service at the front of the pavilion.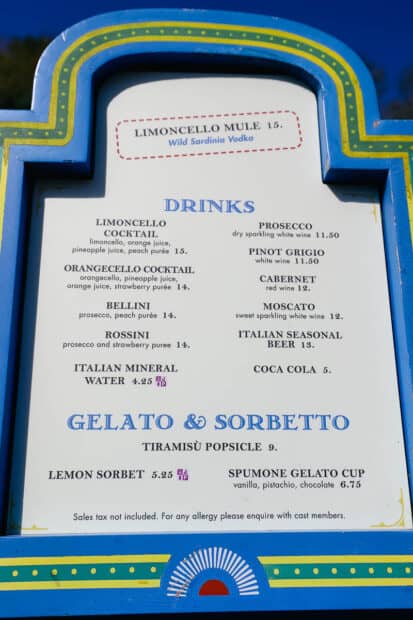 Enoteca
Along the promenade, you'll find a small kiosk called Enoteca.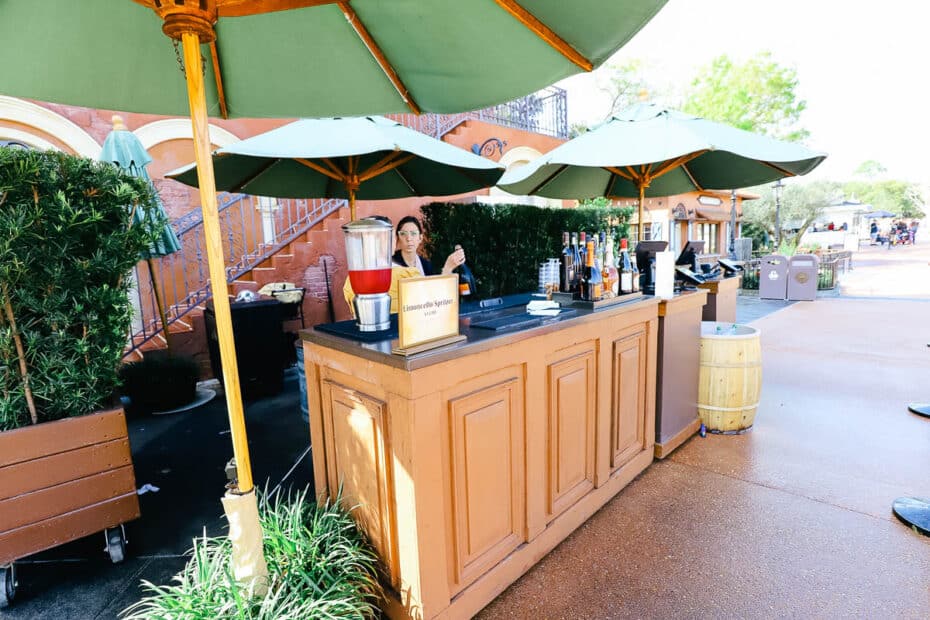 This location sells glasses of wine, prosecco, and a few beer options.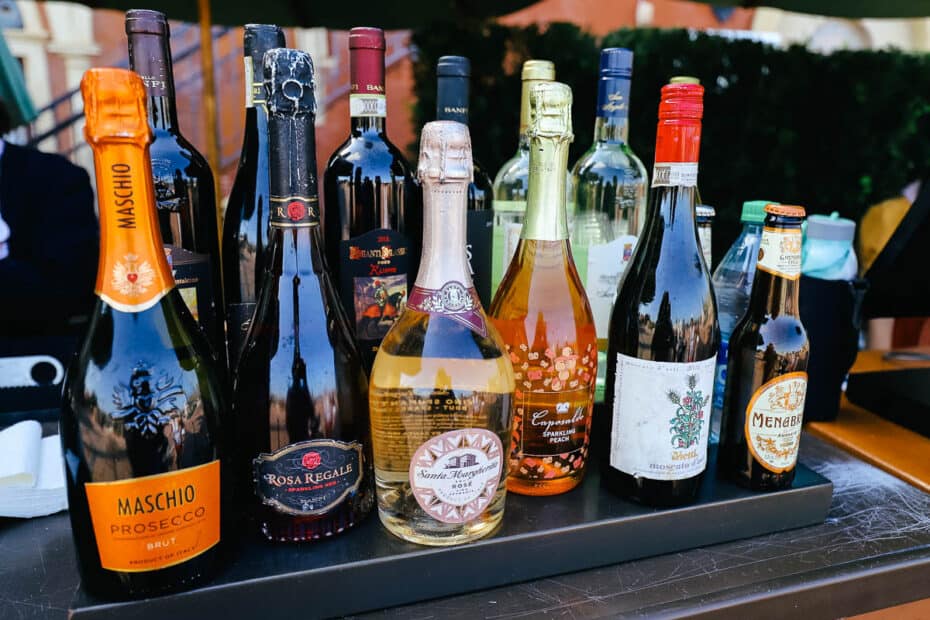 Here is their menu.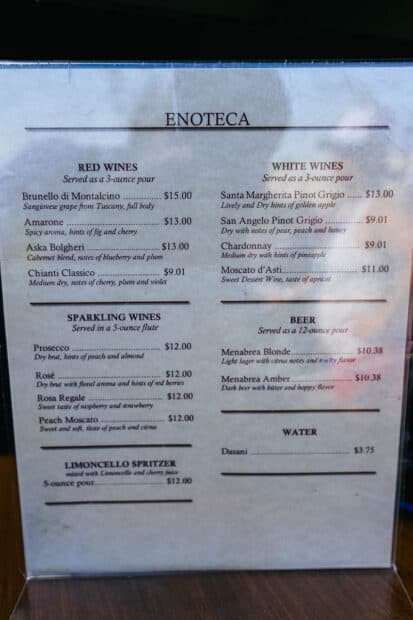 Enoteca Castello
Directly behind the kiosk is Enoteca Castello, which also sells wine by the glass.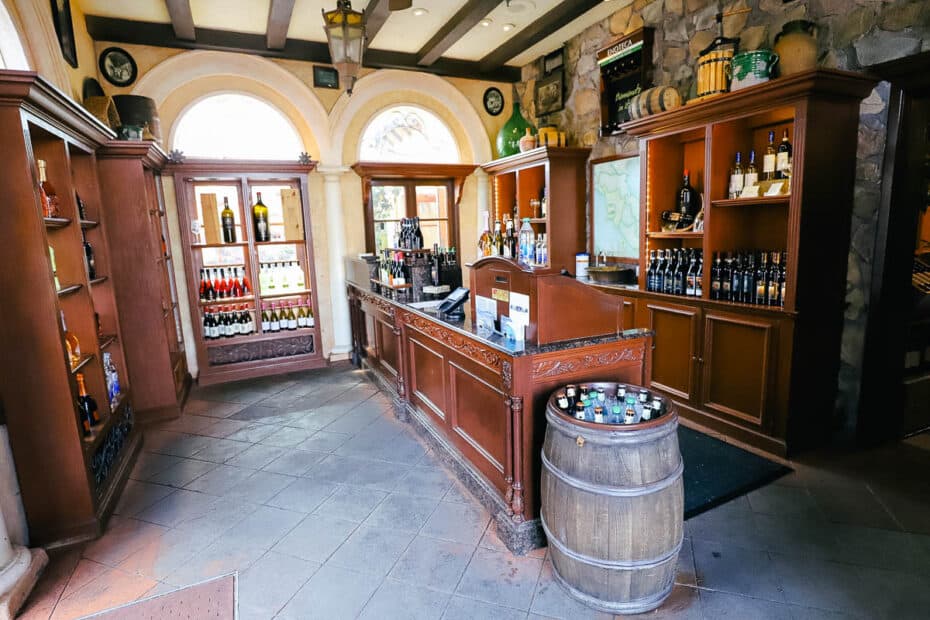 They have a few different options compared to their outdoor kiosk.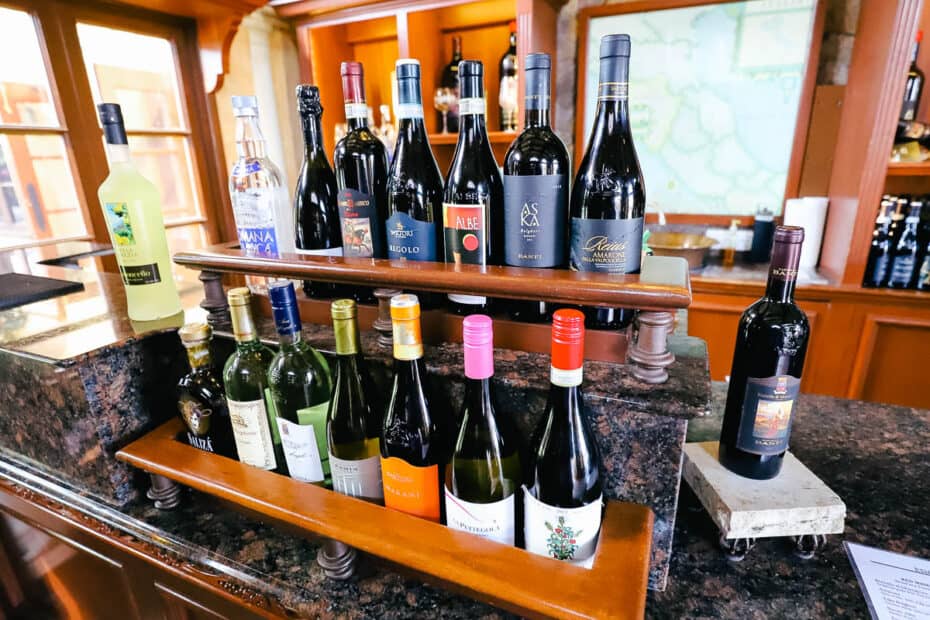 Here is their menu.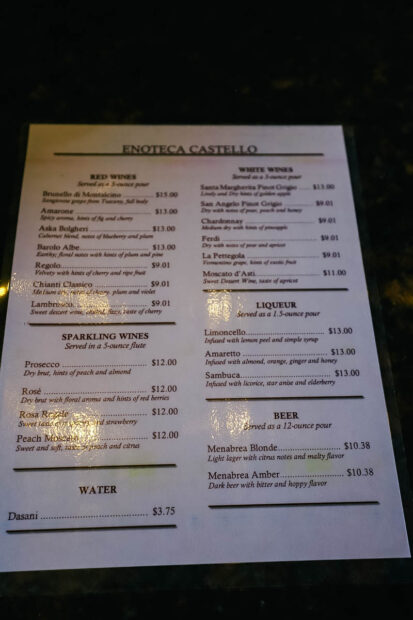 Gelateria Toscana
A few years ago, Gelateria Toscana opened in the Italy Pavilion. This location serves a variety of gelato. You can purchase a gelato cone, floats, smoothies, espresso coffee, cappuccino, and various other treats at this counter service.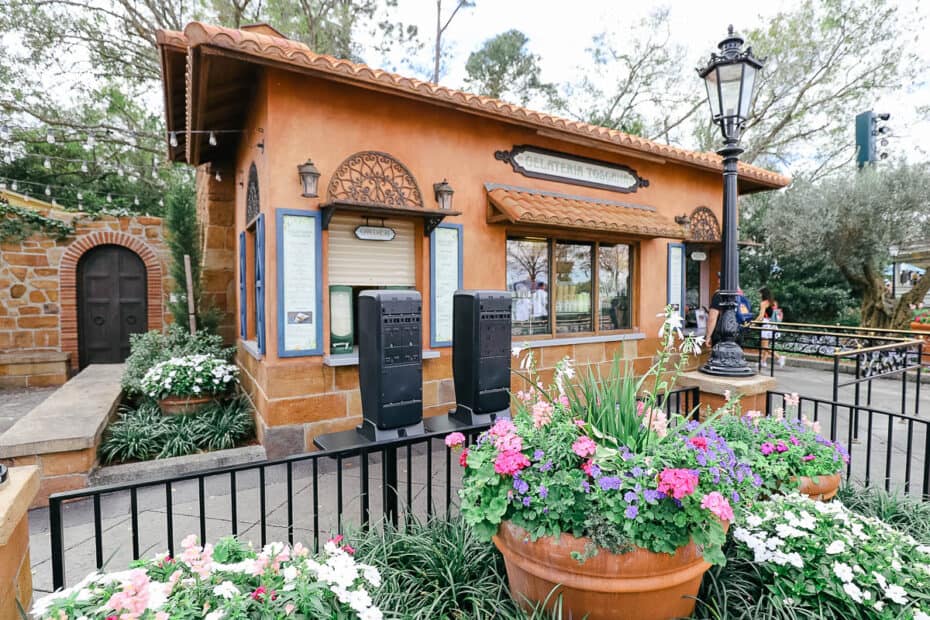 They have several flavors of gelato and sorbet.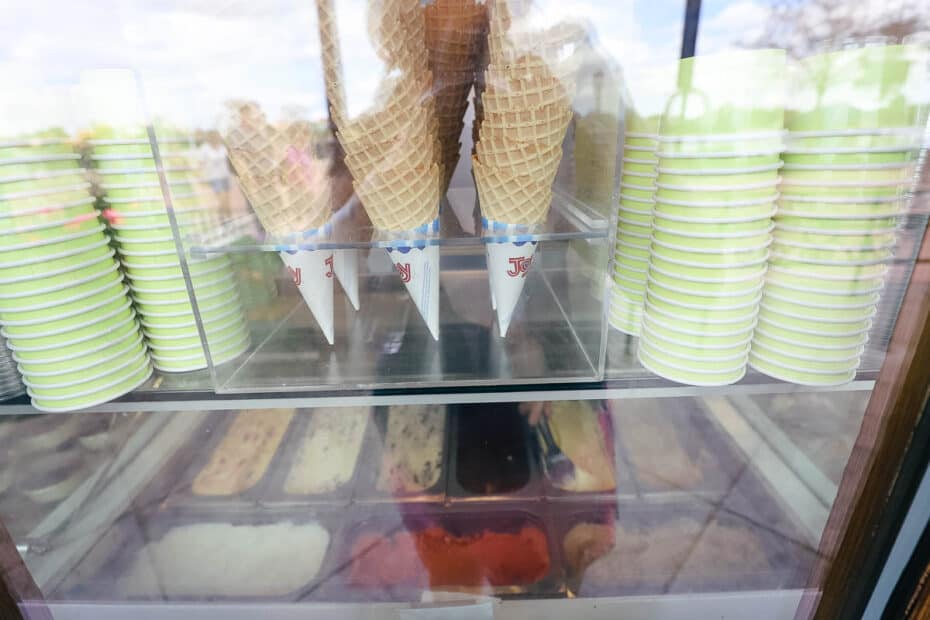 Here is their menu.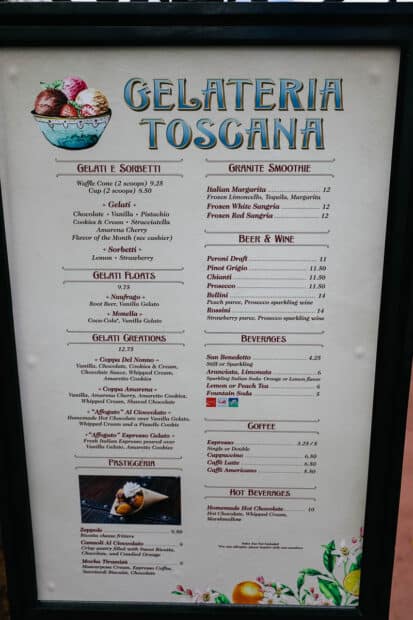 Tutto Gusto
Tutto Gusto Wine Cellar sits adjacent to Tutto Italia toward the back left-hand side of the pavilion. This location offers small plates, appetizers, entrees, and more. You can preview their menu here on Disney's site.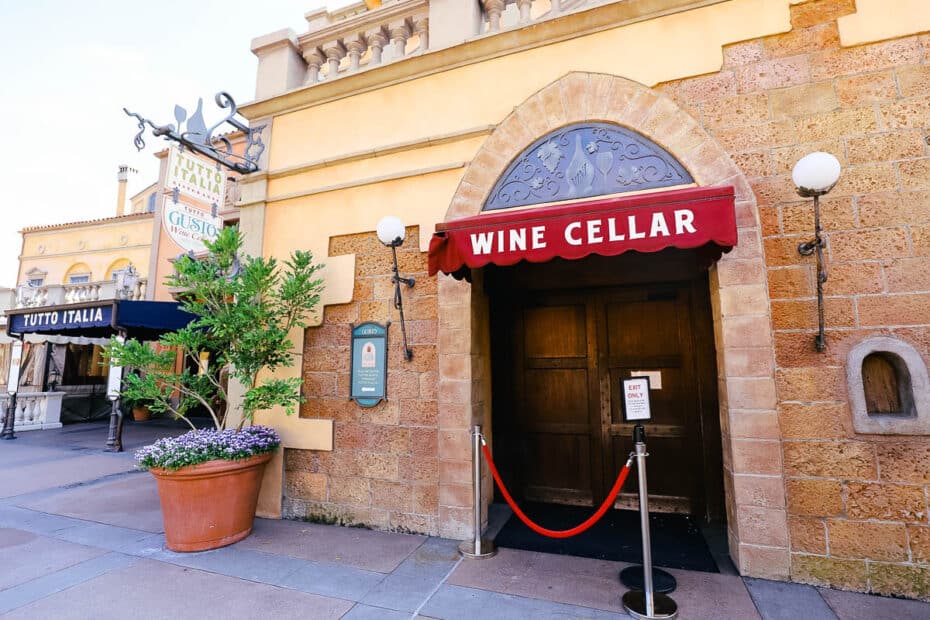 Tutto Italia Ristorante
Next door to the wine cellar is Tutto Italia Ristorante. This table service restaurant offers traditional Italian entrees like spaghetti with meatballs. They also have standard items like steak and salmon.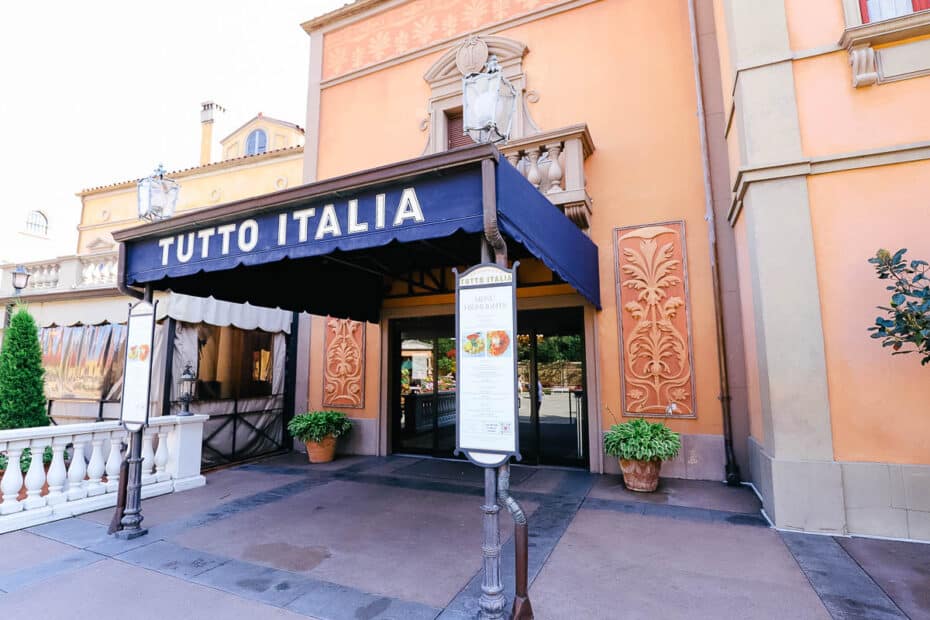 For dessert, you might order a traditional Italian dish like tiramisu. You can preview their menu here on Disney's site.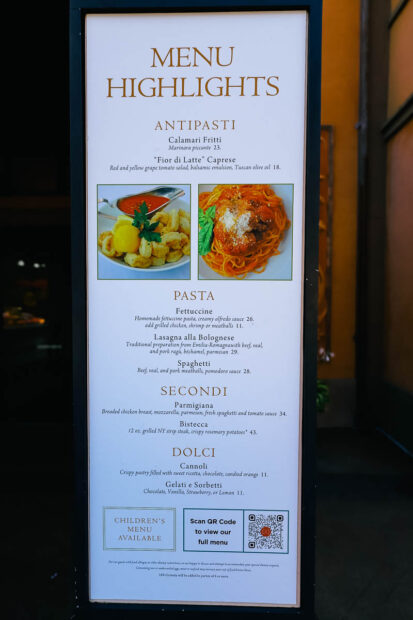 Via Napoli
Via Napoli is, in my opinion, the best dining location in all of Epcot. It's also the best pizza place at Walt Disney World.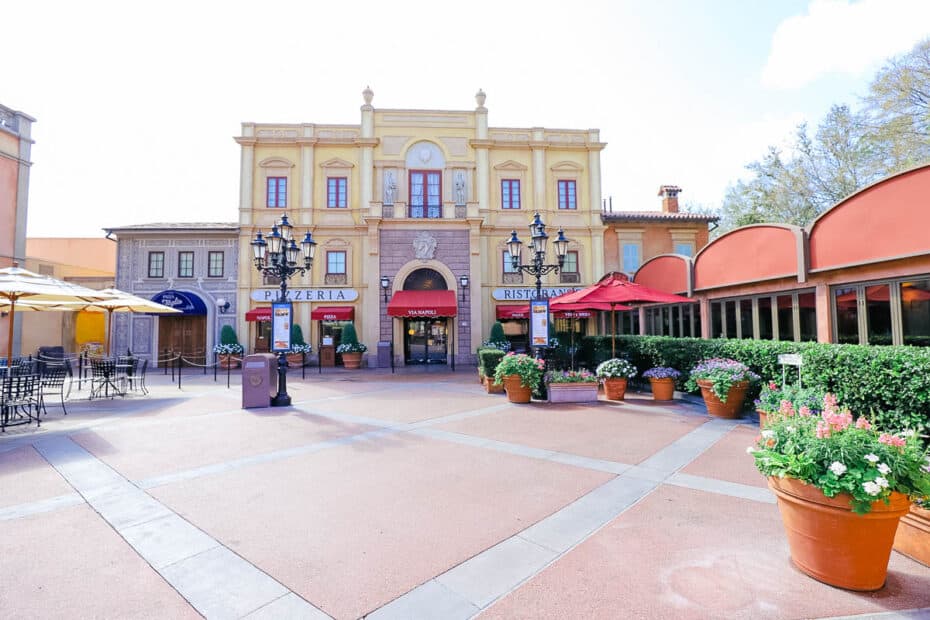 Given the restaurant's popularity, it's often difficult to get reservations. However, the restaurant does take walk-ups based on availability.
Via Napoli has three wood-fired ovens it uses to prepare its pizza. Those ovens are named after active volcanoes, Mount Etna, Mount Vesuvius, and Stromboli.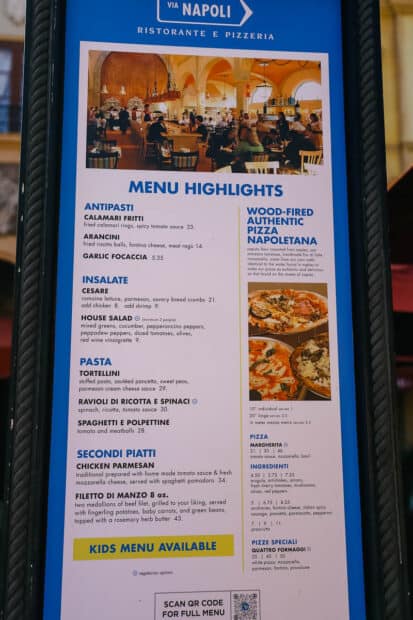 What's so great about the pizza at Via Napoli? It's the pizza dough. They use special water to make it, and I can assure you that you can tell the difference after that first bite. But if you're not in the mood for pizza, this location has several excellent pasta dishes.
Related: Via Napoli Review
Pizza al Taglio
Next door to Via Napoli, there's a pizza window called Pizza al Taglio. When it's open, you can order slices of pizza from Via Napoli. Unfortunately, however, they are only available from time to time. So if you catch those large wooden doors open, expect a line.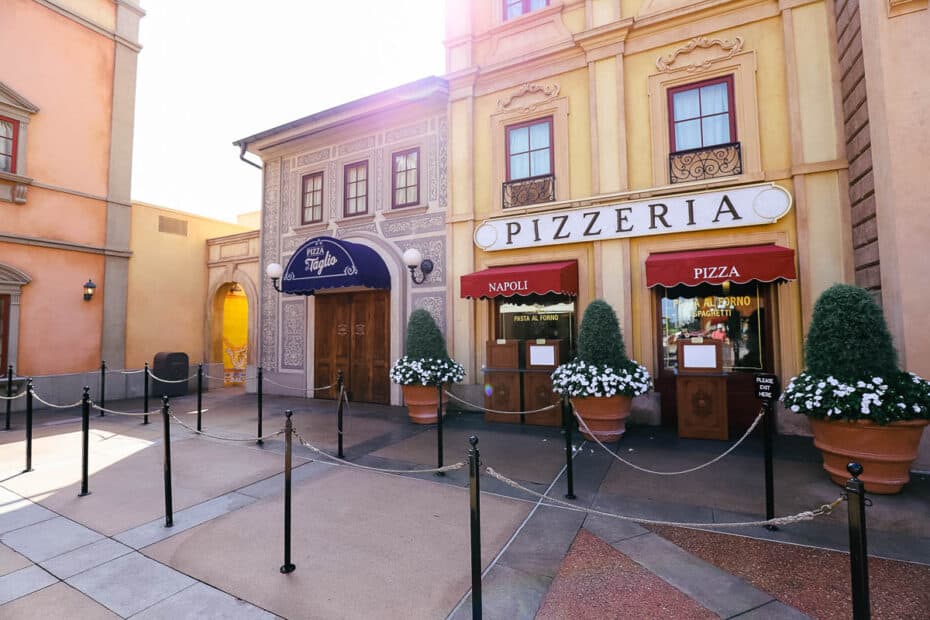 Festival Booths
Epcot's Italy Pavilion is home to a food booth for each of the festivals at Epcot. Unfortunately, the booth is known for serving mediocre items at high prices. If you're craving Italian, you'll likely do much better at Tutto Italia or Via Napoli.
Related: Italy Marketplace at Epcot's Food and Wine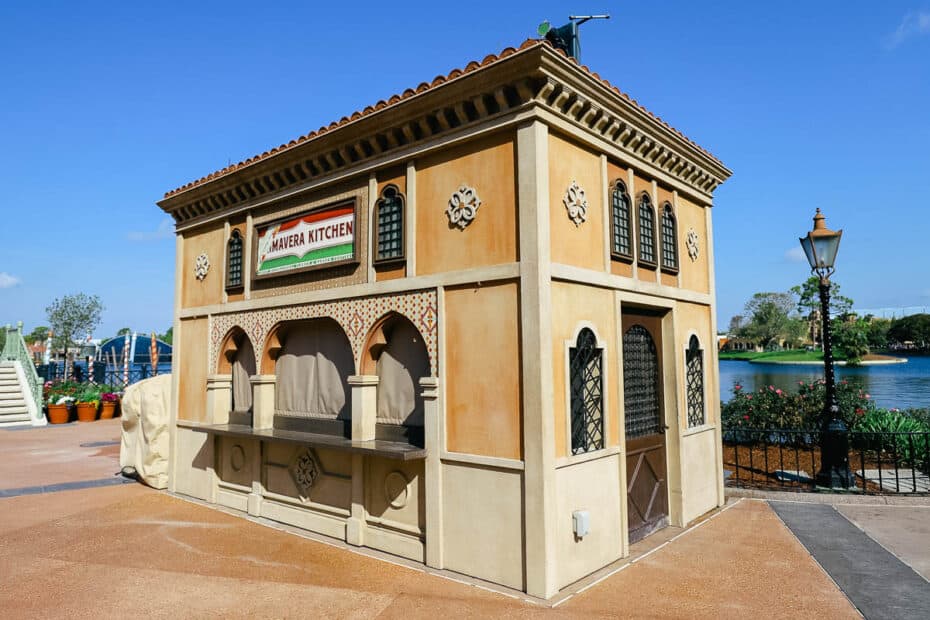 Shops in the Italy Pavilion
Epcot's Italy is similar to the Germany Pavilion when it comes to shopping. The pavilion has some incredibly unique items that might normally be difficult to find here in the United States.
Il Bel Cristallo
Tucked inside the replica of the Doge's Palace is a relatively large store that goes by the name of Il Bel Cristallo. Typically, you will run across a few higher-end Italian clothing items, accessories, perfume, and cologne in this store.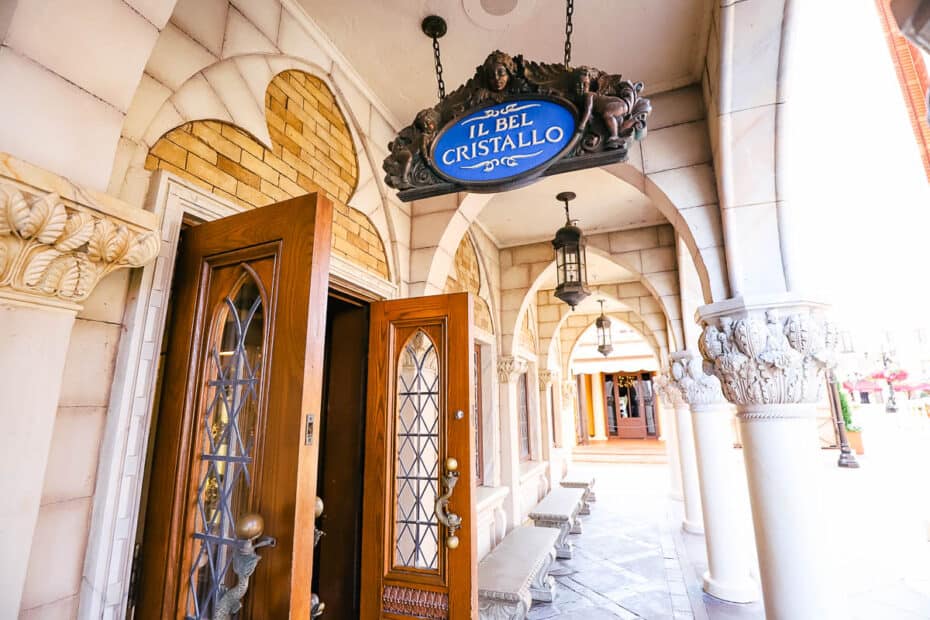 This is where you'll often find items branded with the Ferrari label and a few of the Mickey and Minnie Topolino pieces.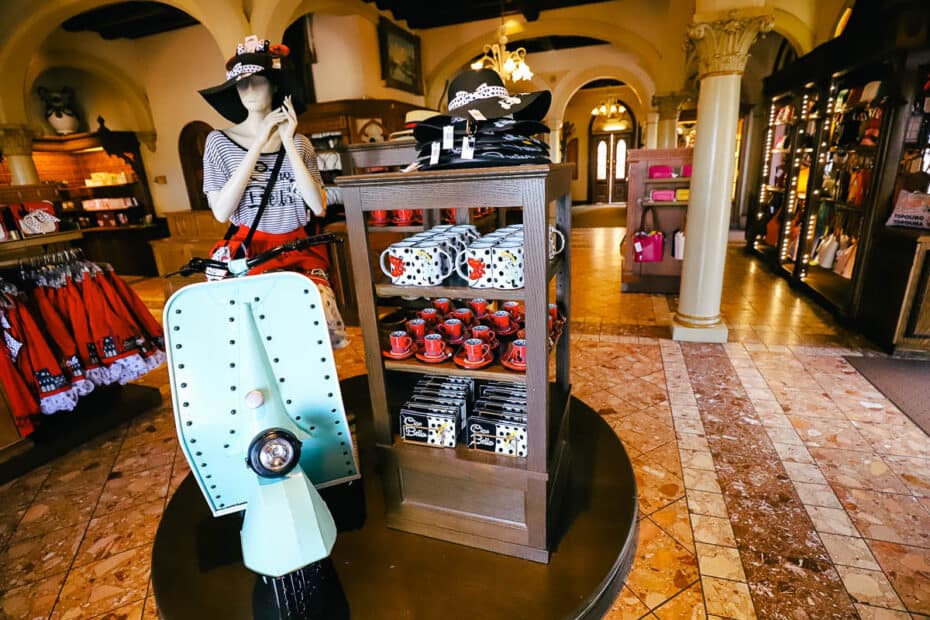 They also have an excellent selection of leather goods and chic handbags.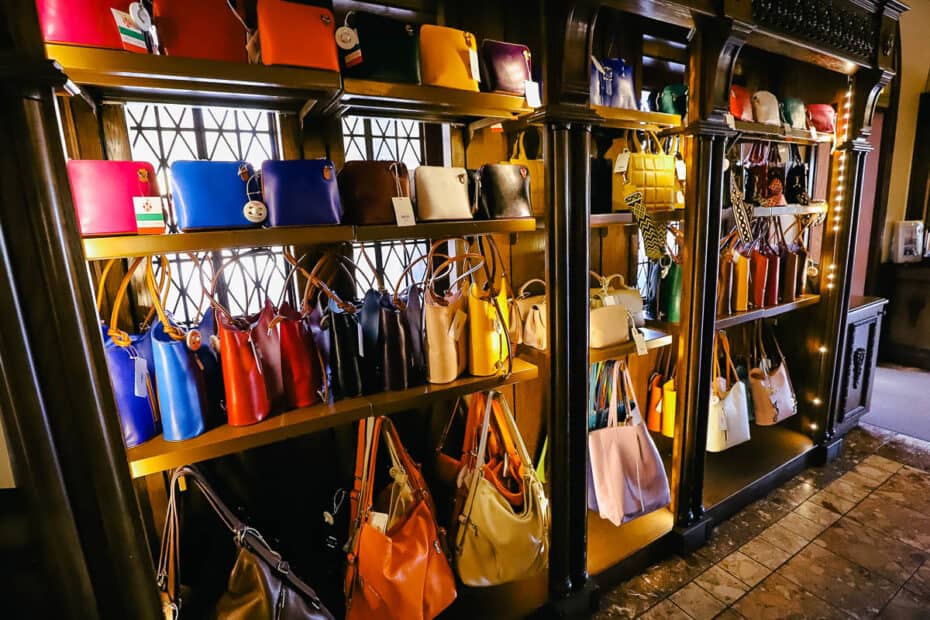 Here are some of the items that were available as of this update.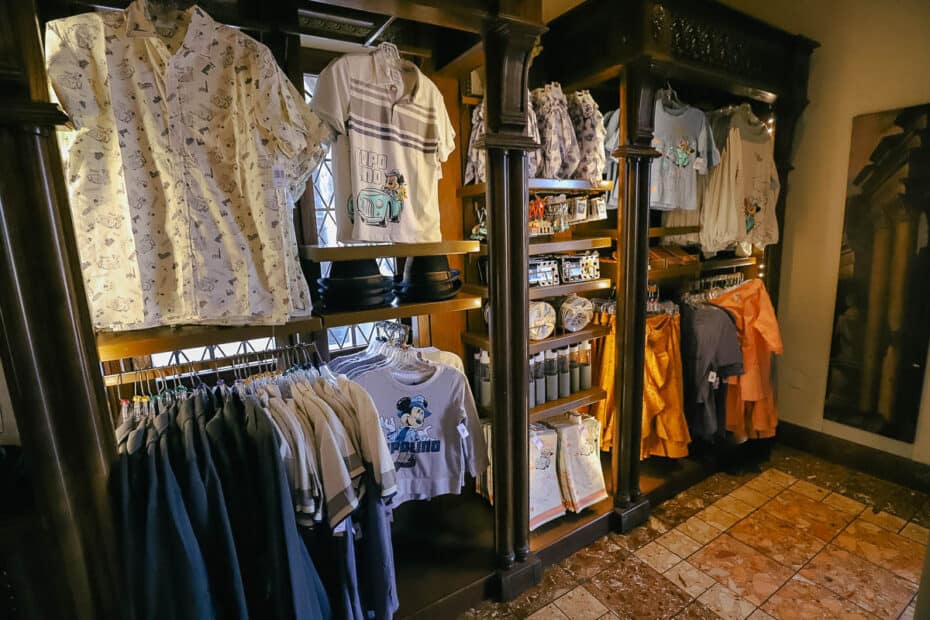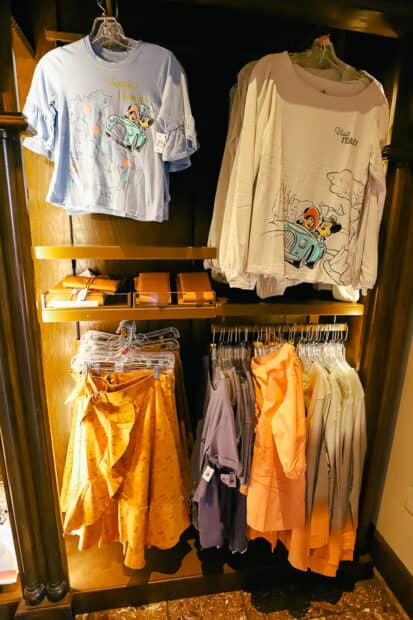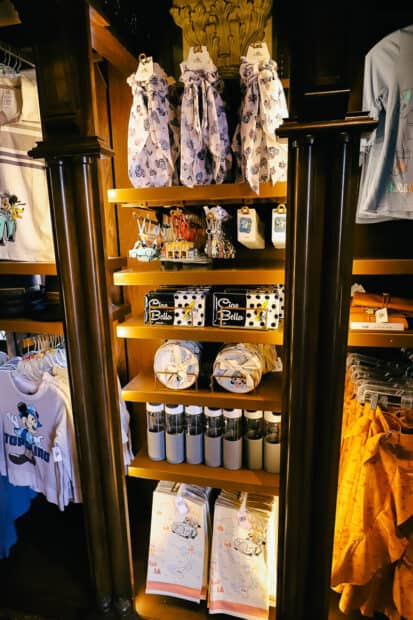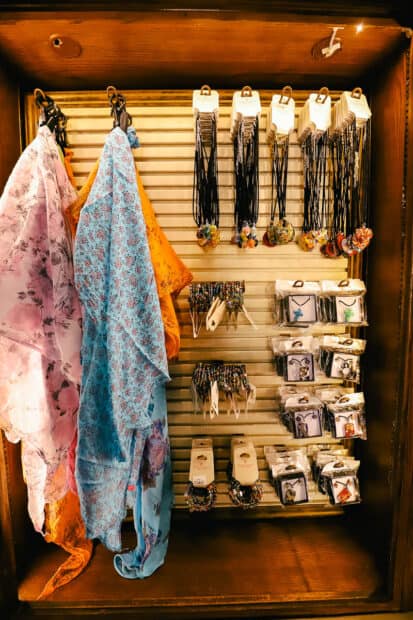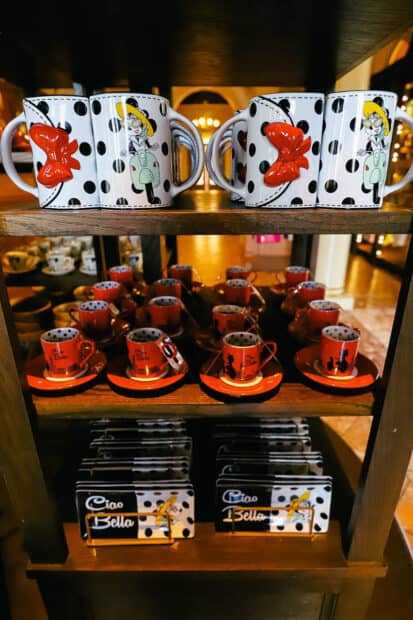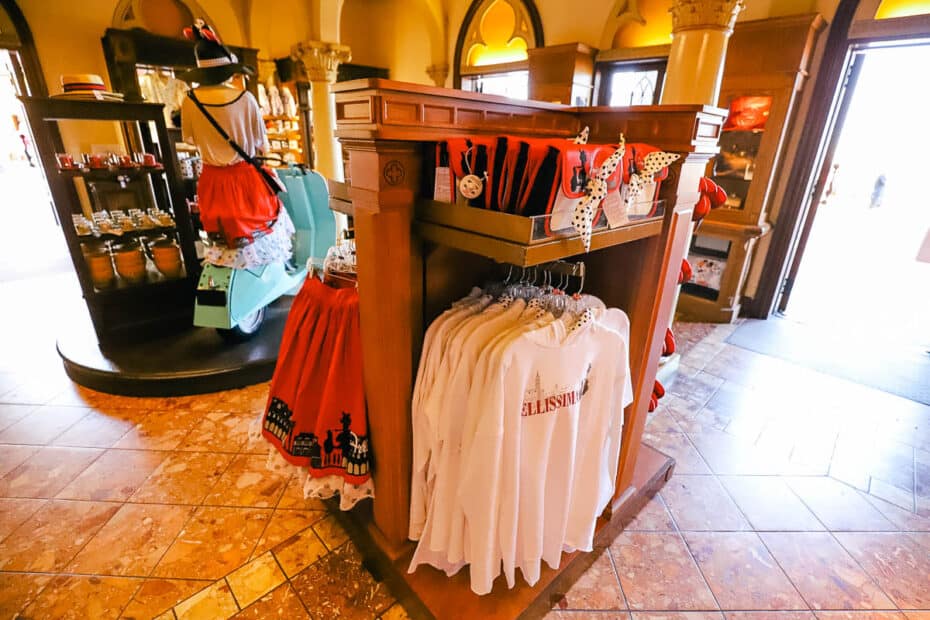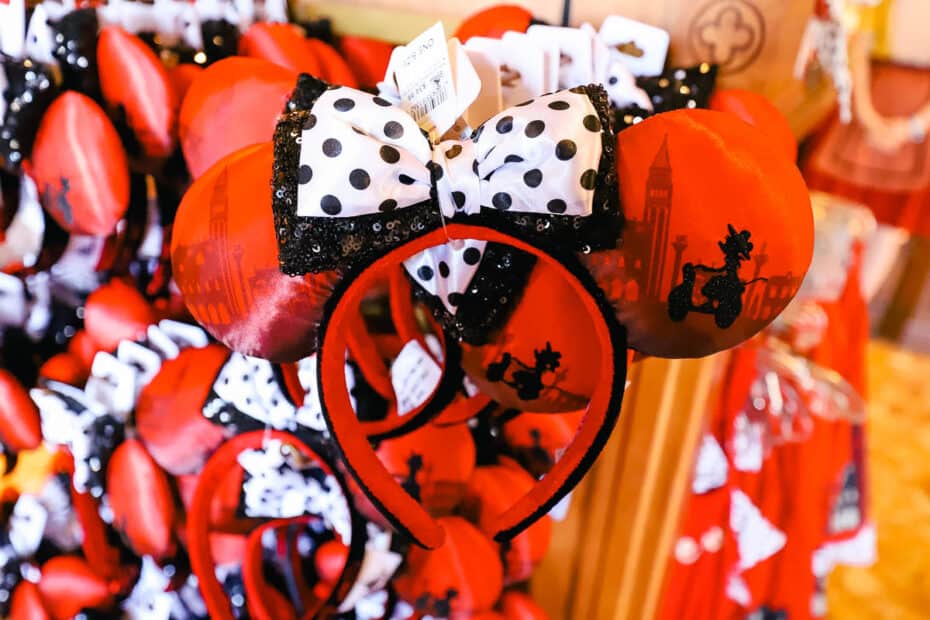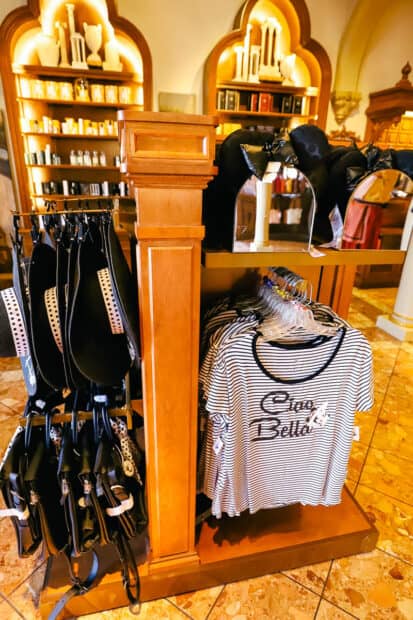 There are numerous colognes and perfumes to sample.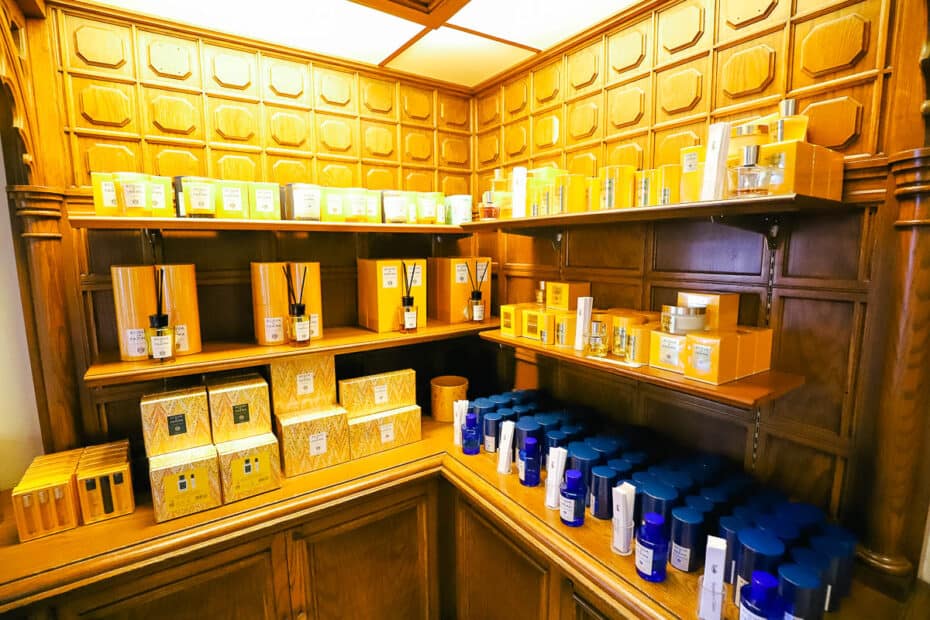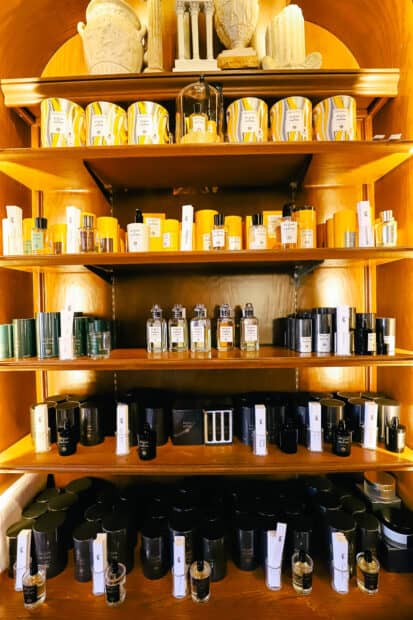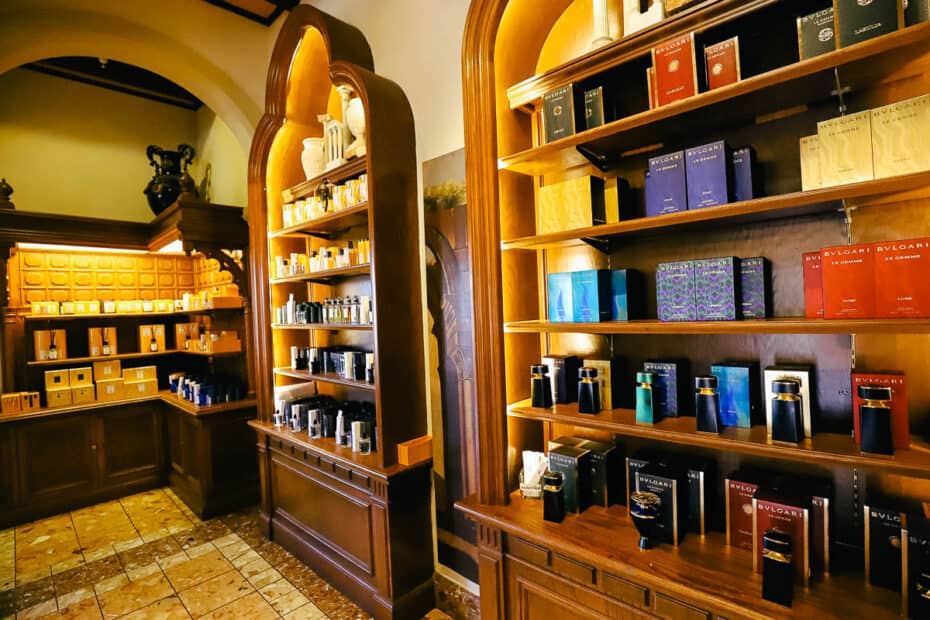 Most of these were Dolce and Gabbana.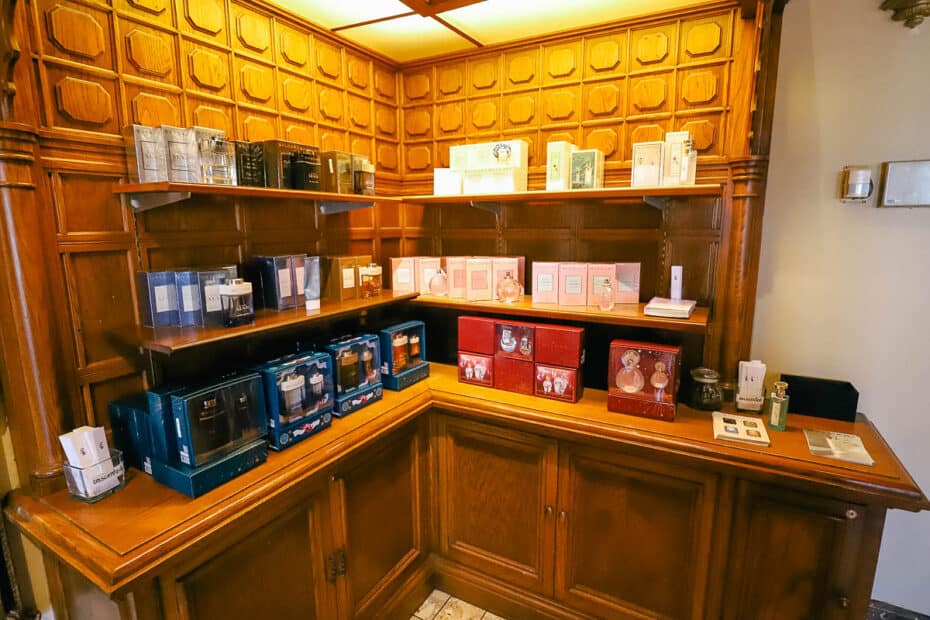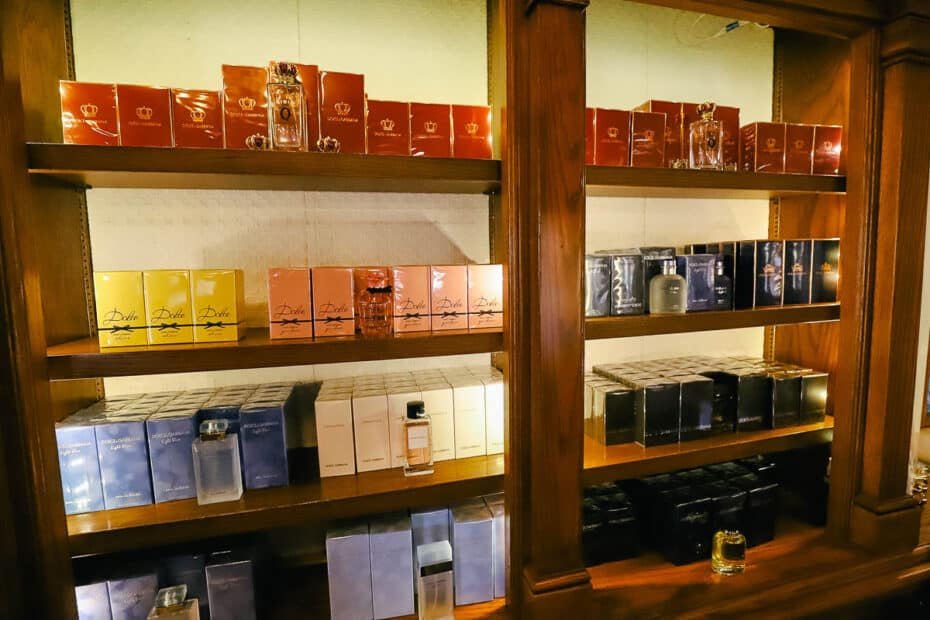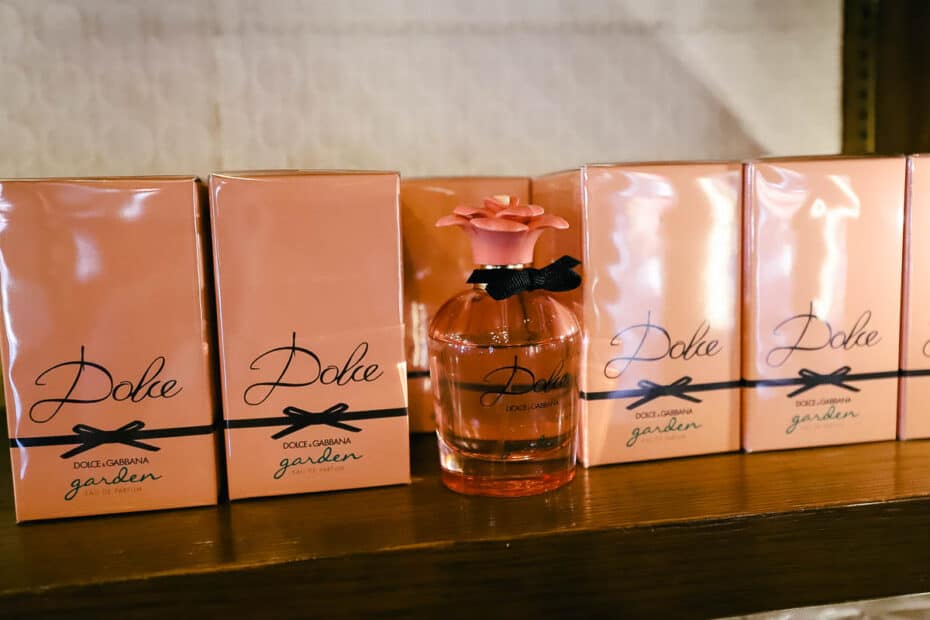 La Gemma Elegante
Il Bel Cristallo continues to La Gemma Elegante, a store that sells Venetian masks.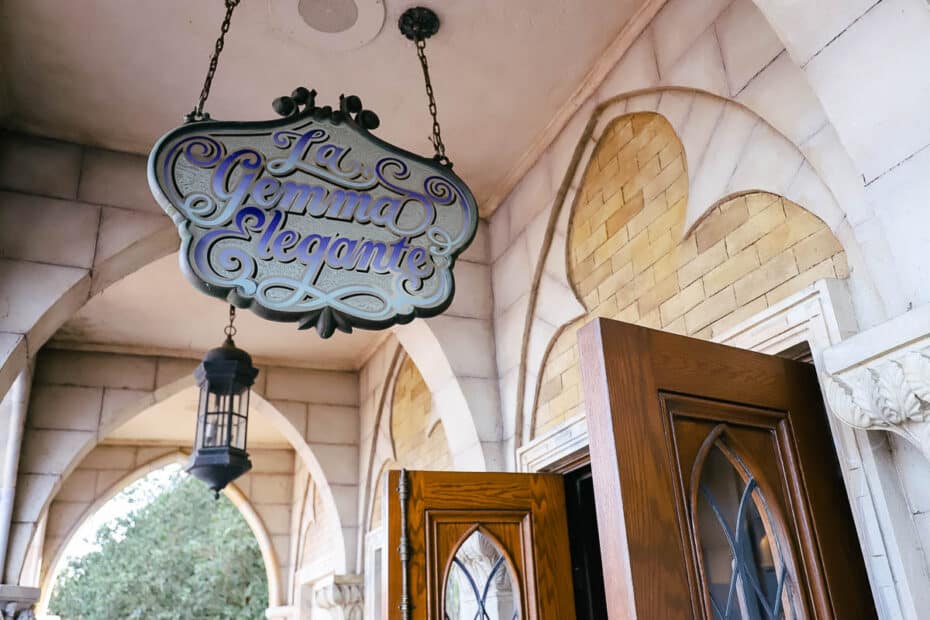 This shop features tons of masks. Several signs ask that you do not touch them because oils or dirt from our hands could damage them.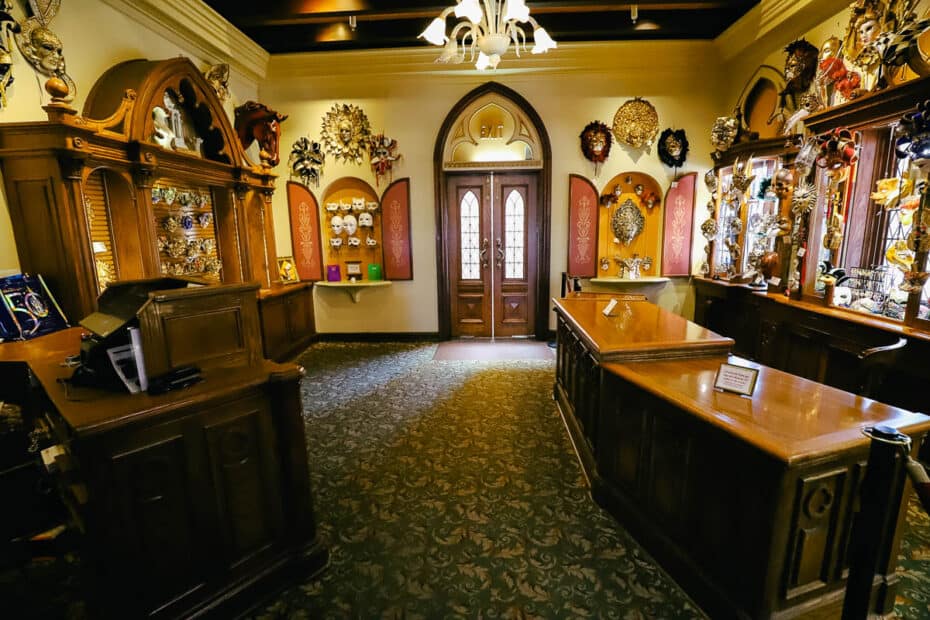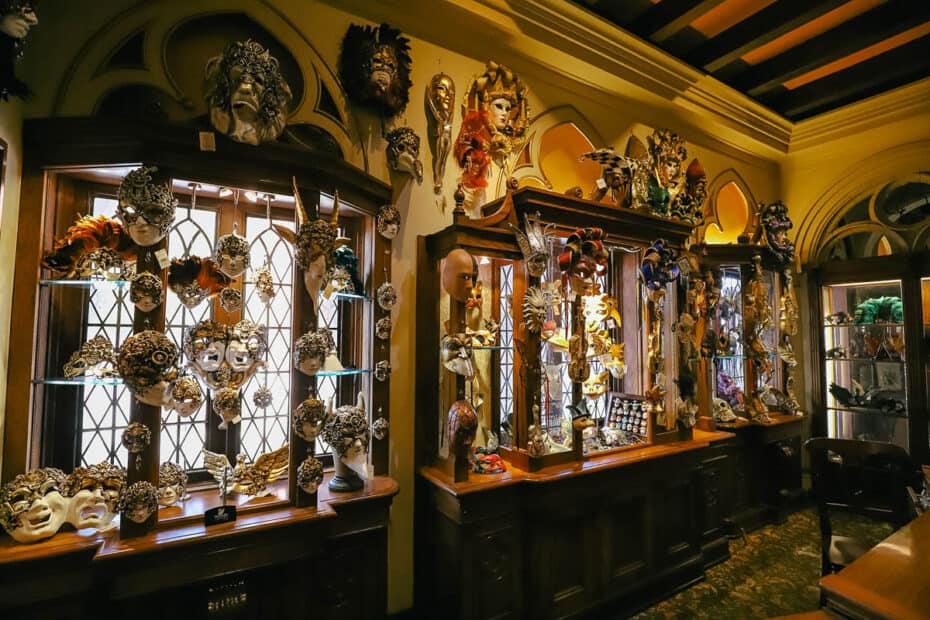 Here are a few porcelain masks.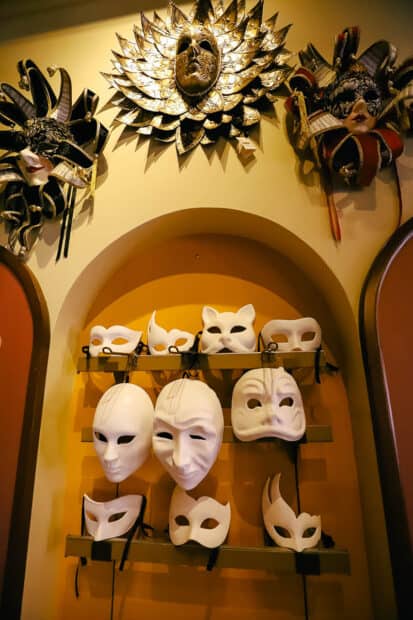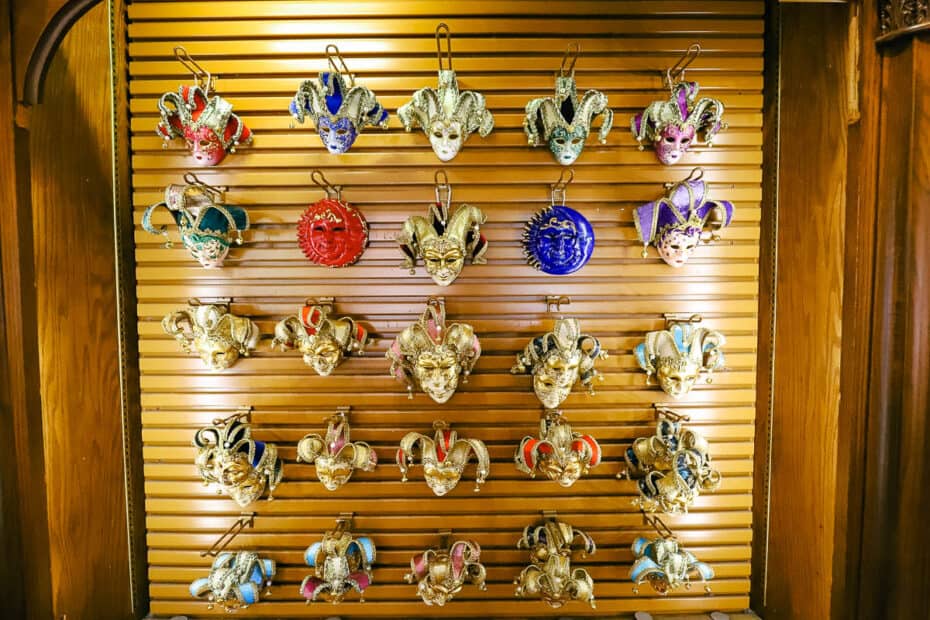 This one looks as though it's covered in gold leaf.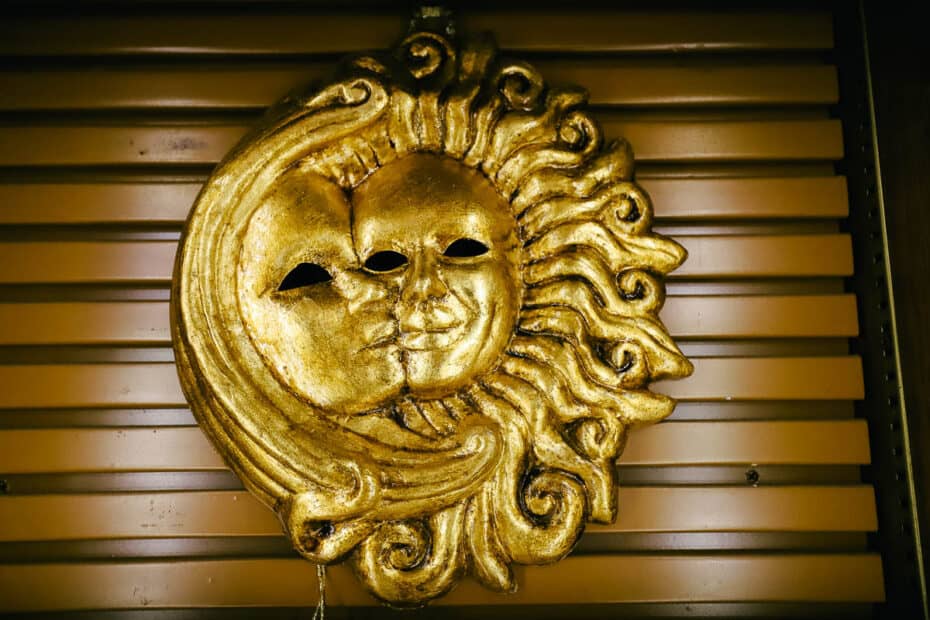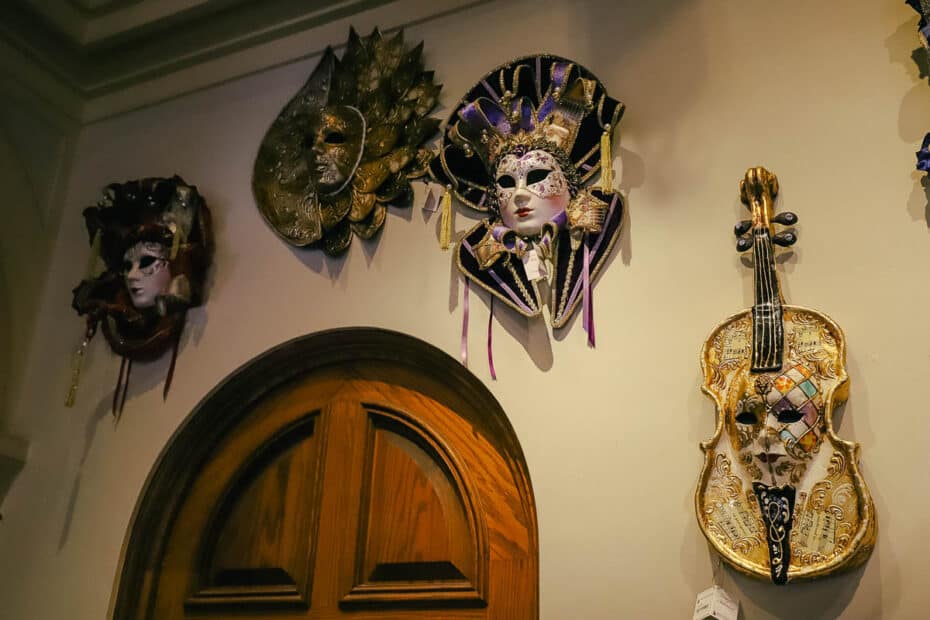 La Bottega Italiana
Across the pavilion, there's another shop with more traditional decorative items and some apparel.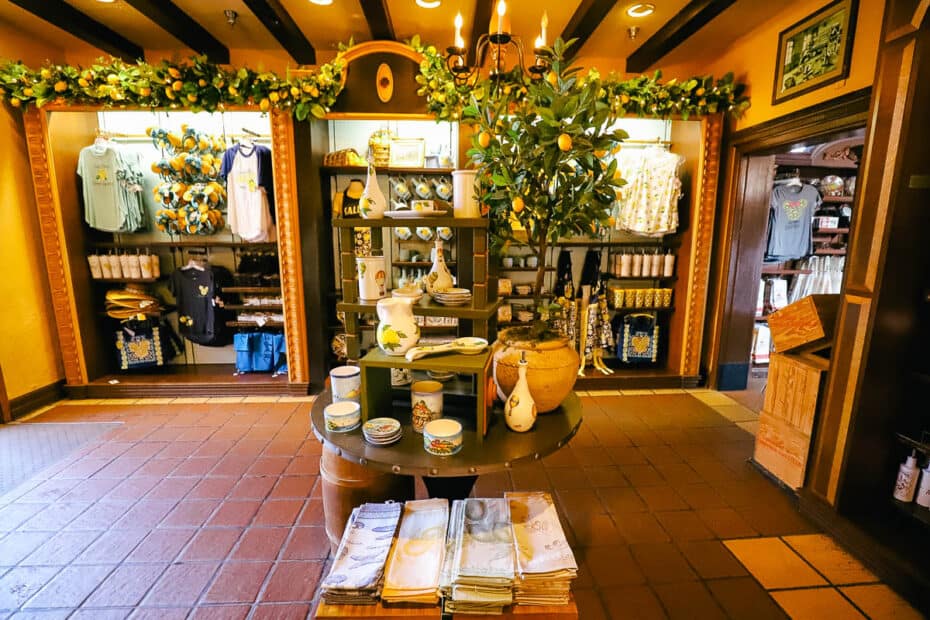 Here are a few items featuring lemons and Mickey shapes.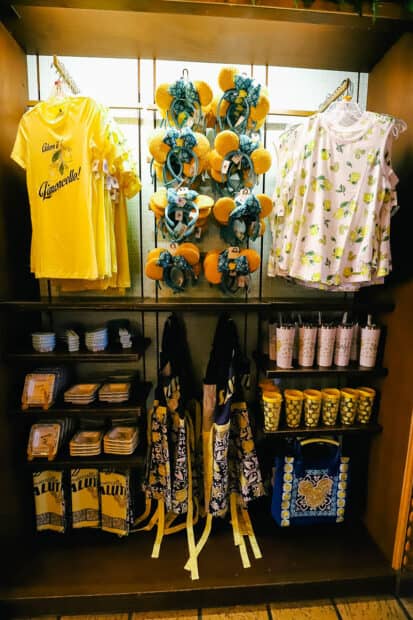 There are a few Ferrari-branded items.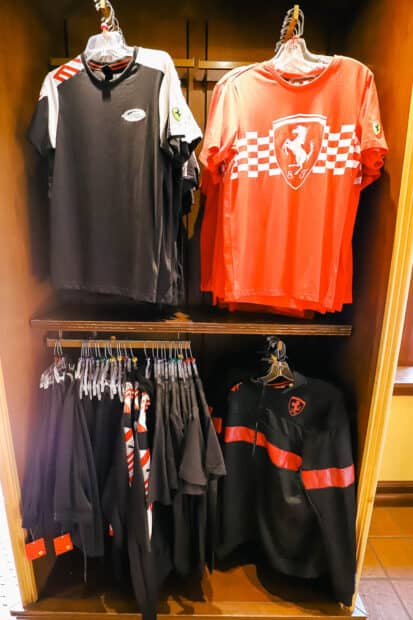 Here's the rest of what we saw on this visit.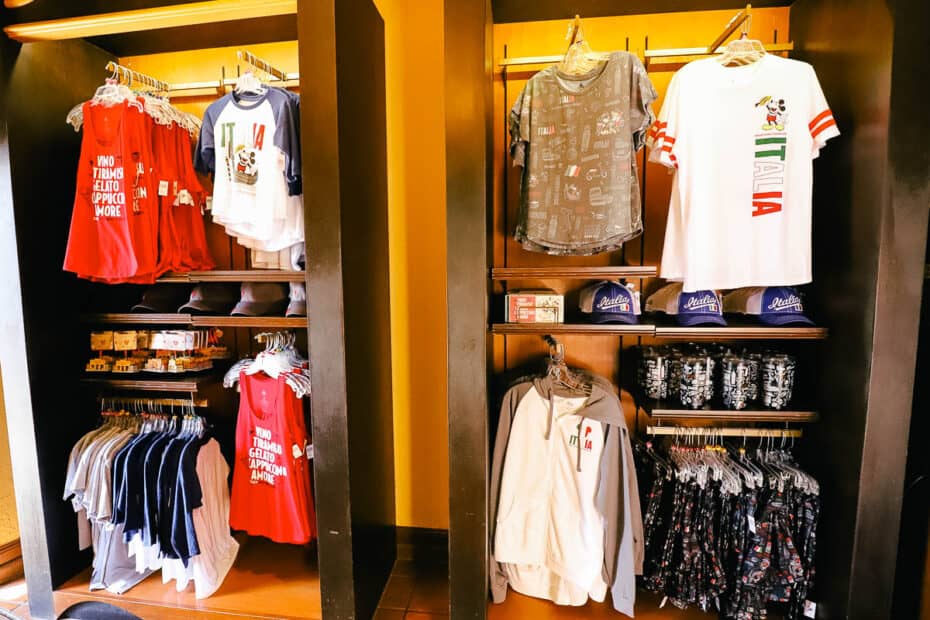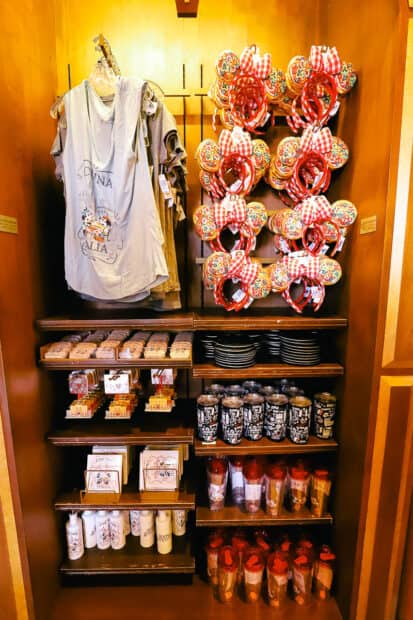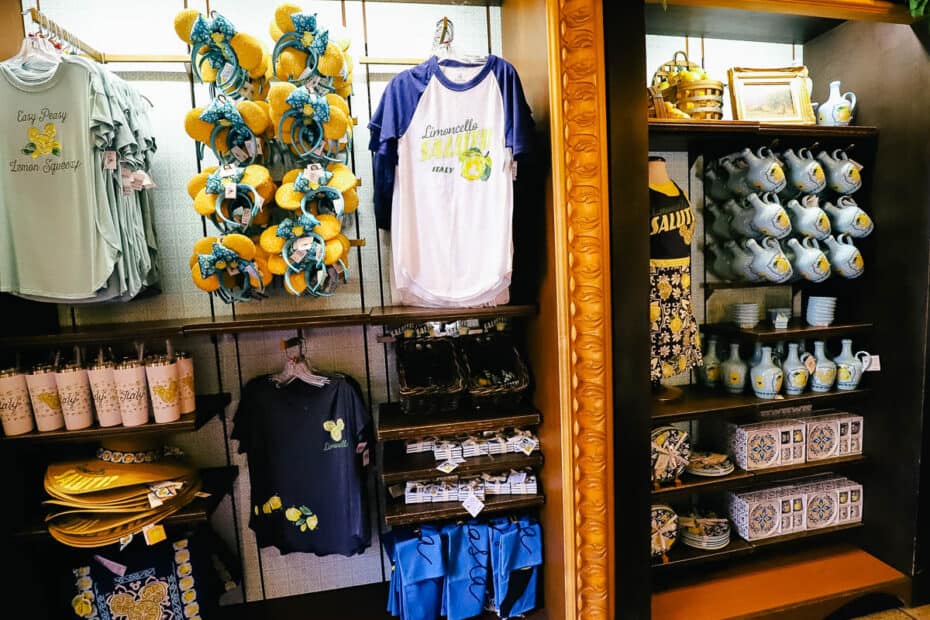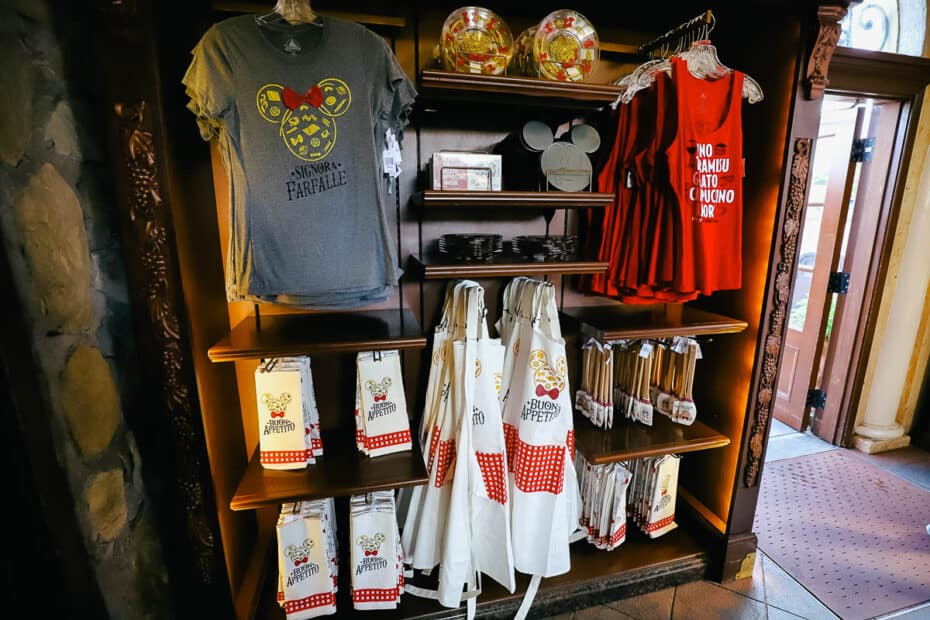 These wines are made specifically for Disney Parks. There's one red and one white option.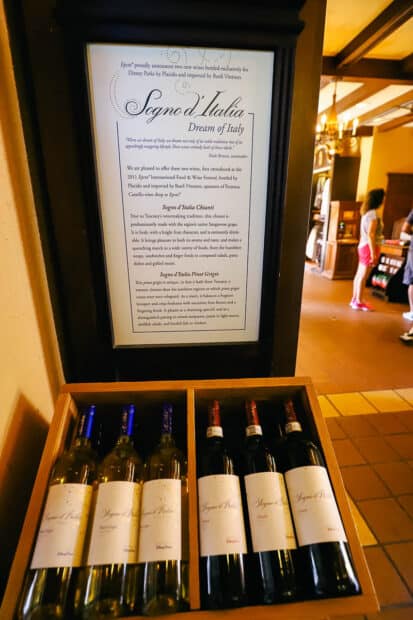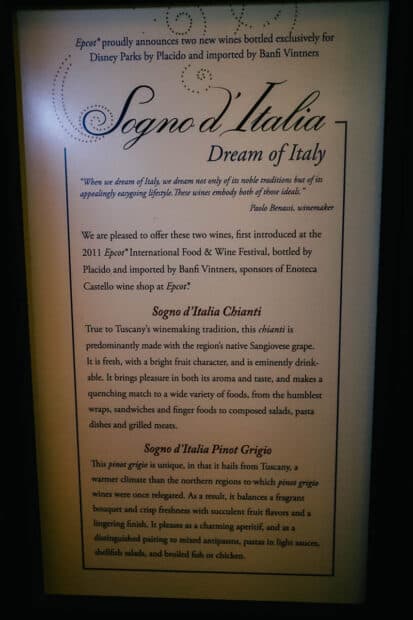 You'll also find the pressed penny machine for the pavilion in the back of this gift shop.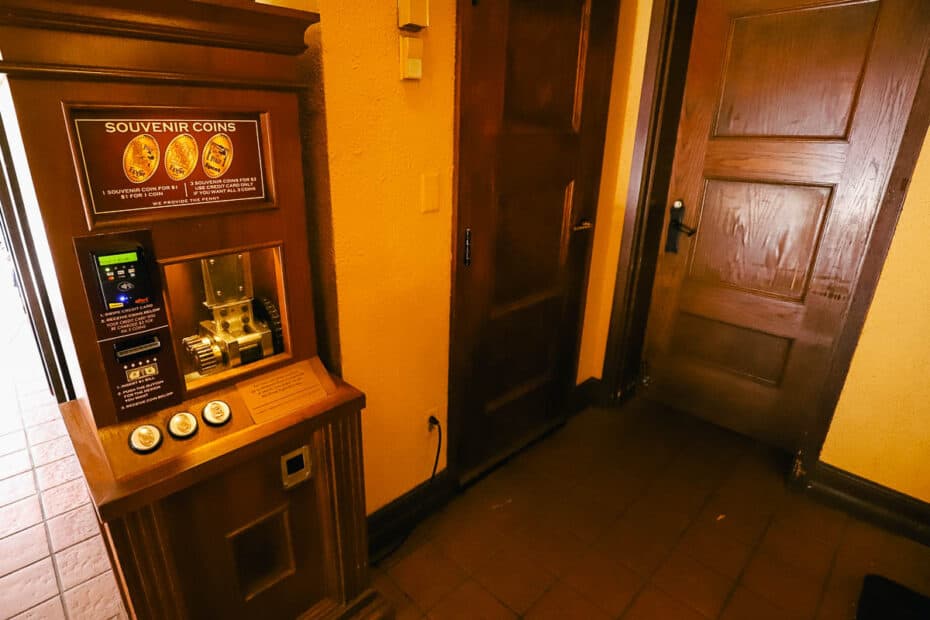 These designs were available.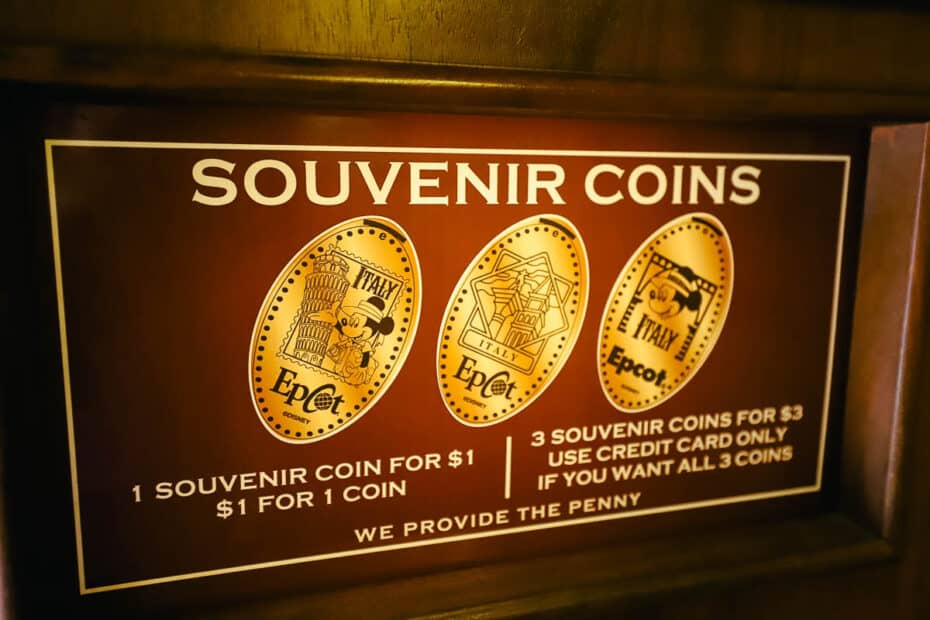 Kidcot Fun Stop
At the back of La Botegga, you'll find the Kidcot Fun Stop for the Italy Pavilion. These areas are a fun stop for children while touring the World Showcase. It gives them something to locate at each country and provides a free activity.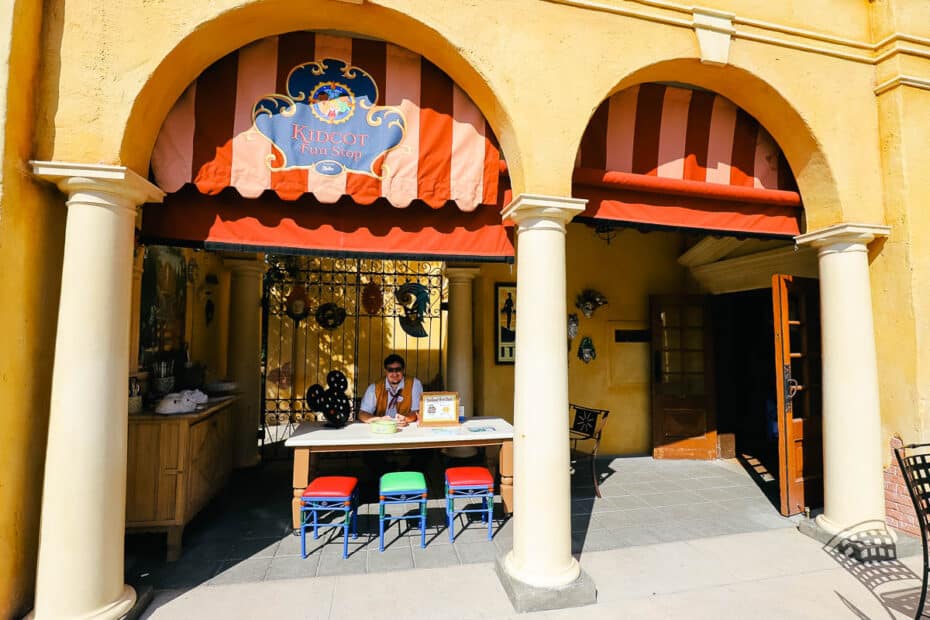 Final Thoughts on the Italy Pavilion
Hopefully, this tour of Epcot's Italy Pavilion gave you an idea of what to expect on your next visit. If you're anything like me, it probably made you hungry.
So consider planning a meal here, and don't forget dessert! Both of the pavilion's restaurants are worthy of splurging on full three-course meals.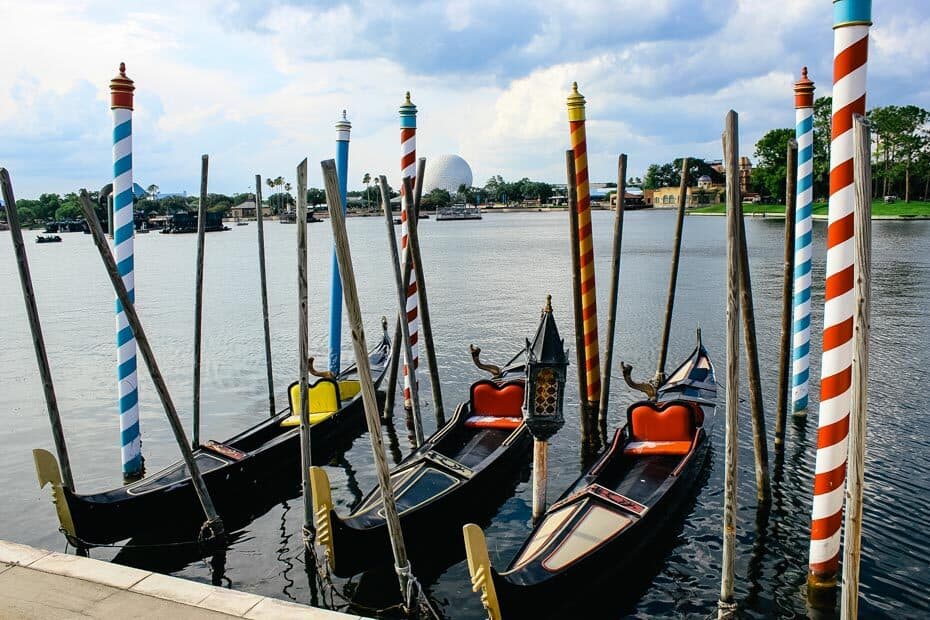 For other countries in the World Showcase, try these other pavilion reviews:
Related: List of Epcot Attractions
One of the most pleasant things about staying near Epcot is the ability to walk into the World Showcase from your Epcot Resort Hotel. If you think you might enjoy staying within close proximity, check out these reviews:
Or you might enjoy our list of Disney World Resort Reviews.
In the Comments
What do you think of the Italy Pavilion at Epcot? Have you ever enjoyed a meal there?