Sandy Cove Gifts and Sundries at the Grand Floridian
Sandy Cove Gifts and Sundries is one of three gift shops available at Disney's Grand Floridian Resort. Sandy Cove is located on the first floor of the resort.
This shop sits on the backside of the lobby near the entrance to the Grand Floridian Cafe. You'll want to check here for any sundries and personal items here during your stay.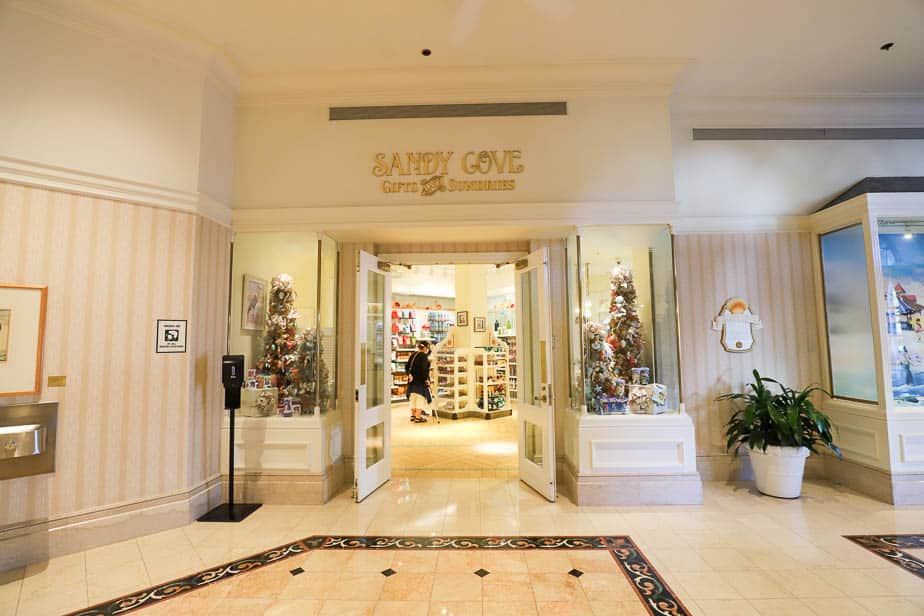 Inside the shop, you'll find a variety of merchandise. The picture below shows a section of Disney Vacation Club merchandise.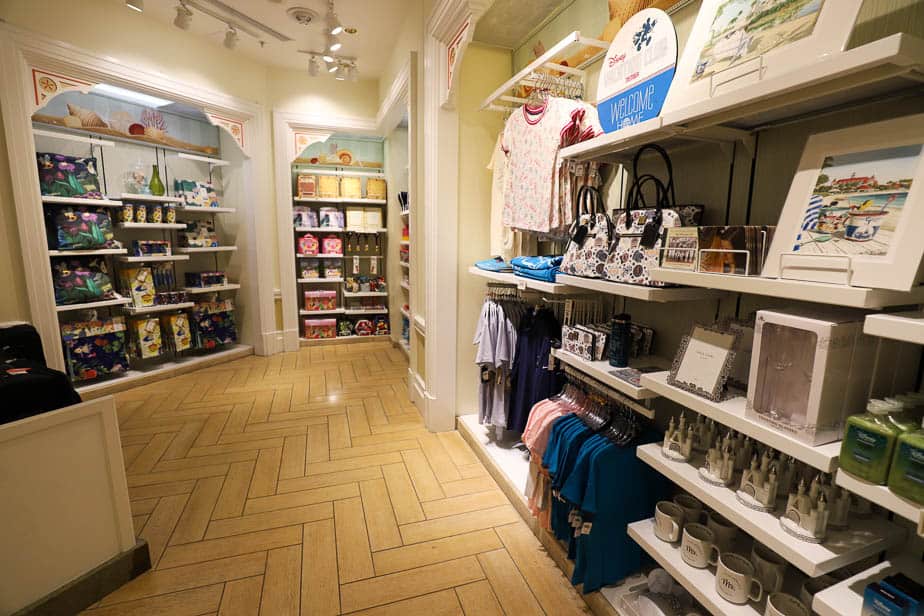 DVC merchandise is available here because the resort is home to the Grand Floridian Villas, a Disney Vacation Club Resort. We have a guide to the villa resorts at Disney World if you want to learn more.
Additionally, the shop had a nice variety of bath products. However, there is a Basin store on the upper level of the resort's lobby.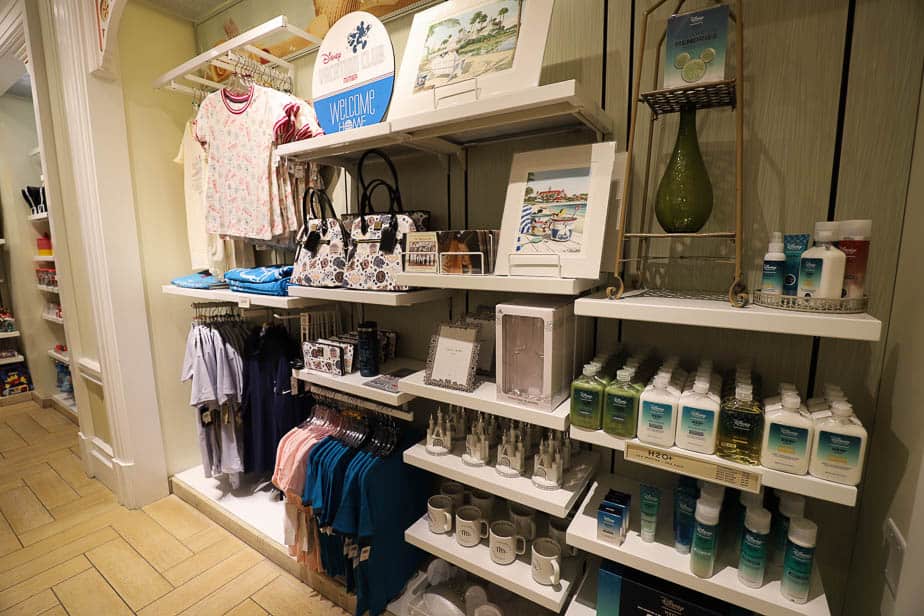 Toward the back corner of the store, there is a variety of home items. In the picture below, you might notice the Alice and Wonderland merchandise released on shopDisney earlier this last year.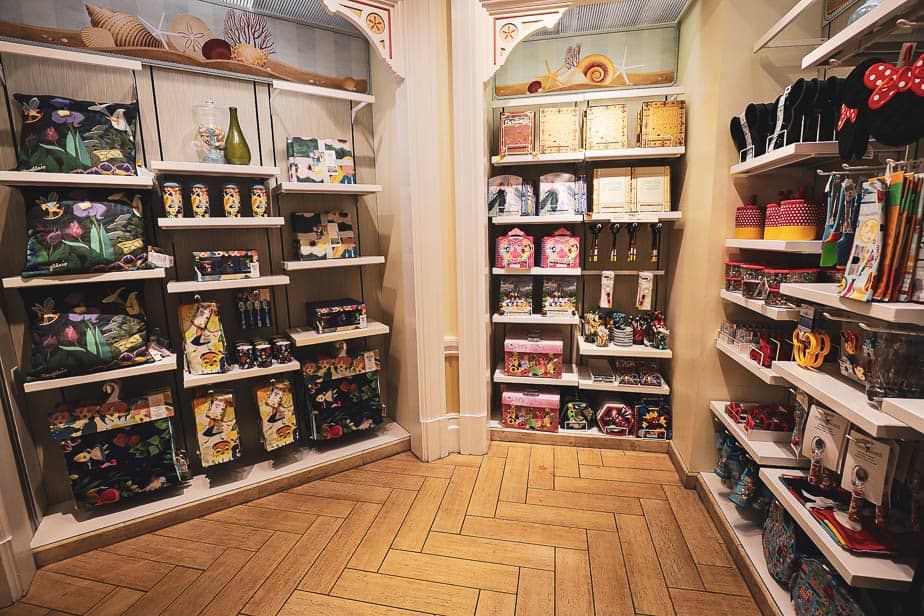 A few mugs and tumblers were available. However, if you're looking for mugs, you'll usually find a better selection at Bay View Gifts over at Disney's Contemporary Resort.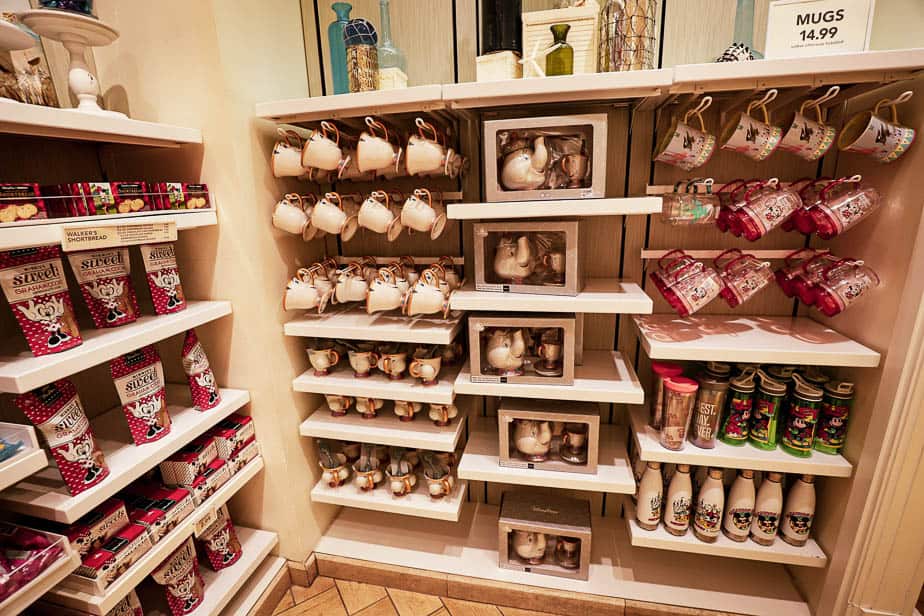 You'll find food and beverage items on the opposite side of Sandy Cove Gifts and Sundries.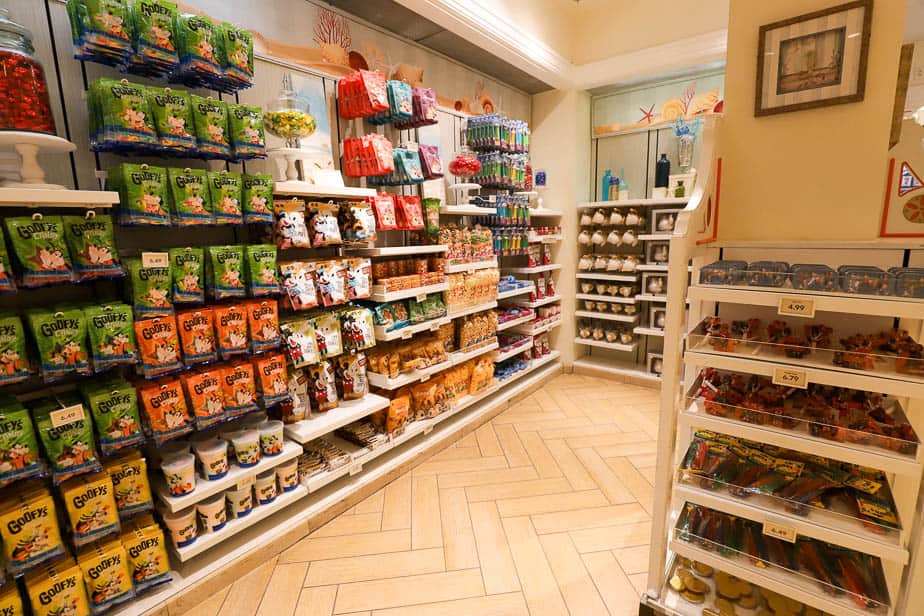 I noticed a few of the castle-branded "Home" items are still available.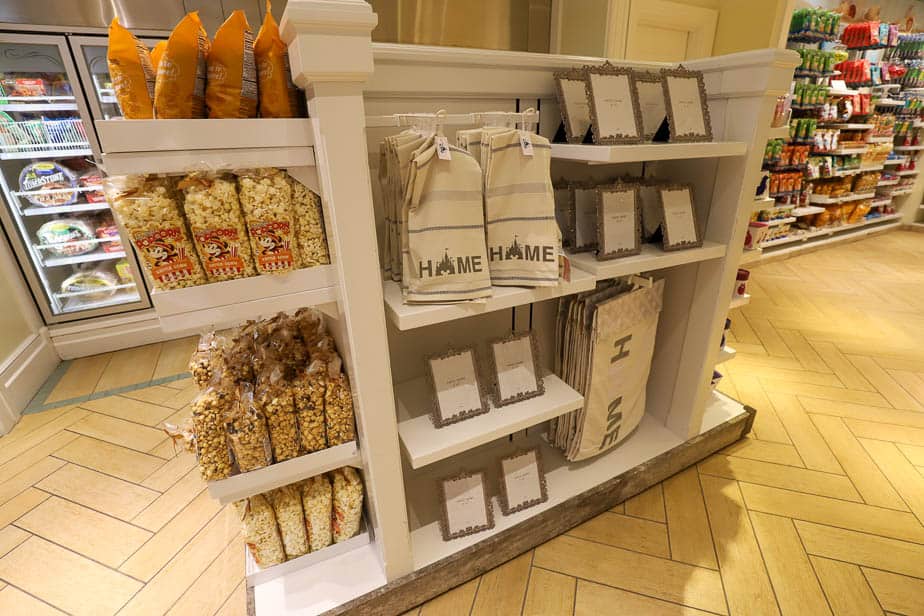 And if you require something specific, the shop is an excellent place to pick up a variety of personal items.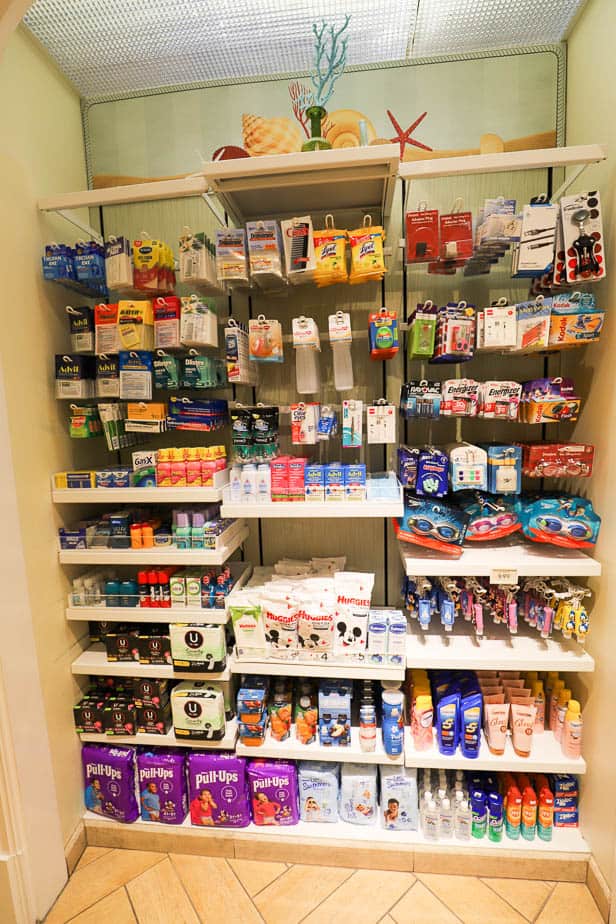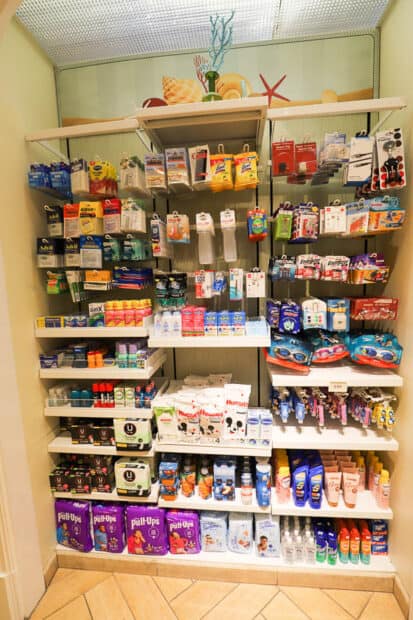 The refrigerated cases contain a variety of frozen pizzas and other microwaveable meals. These are nice items for anyone staying in the villas. Villa rooms have kitchenettes with microwaves.
However, standard rooms at the resort do not have microwaves or kitchens.
Related: Grand Floridian Resort Review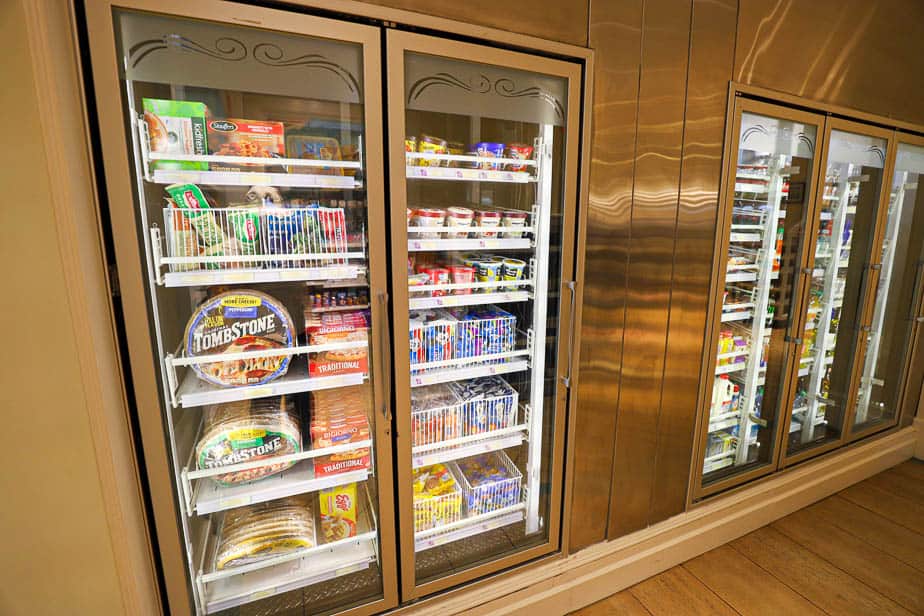 The rest of the cooler has drinks ranging from beer and milk to soda and juice.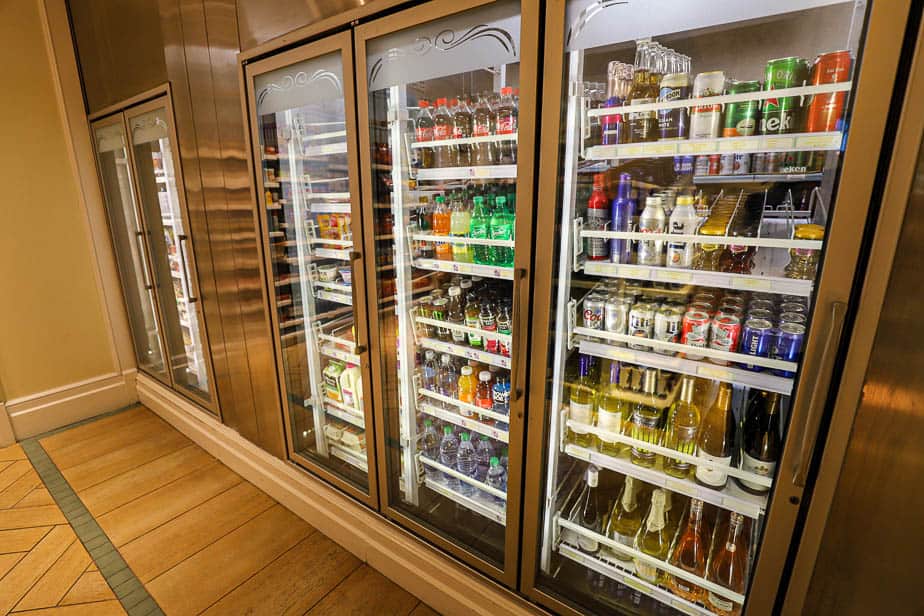 Pantry items include condiments, cereal, pop tarts, chips, and other snacks.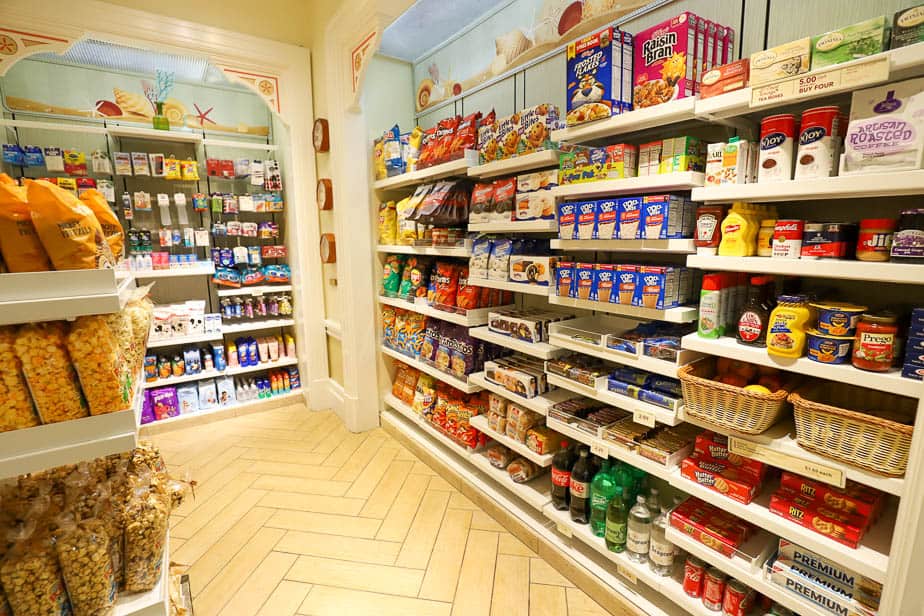 There are several types of bottled wine and champagne available.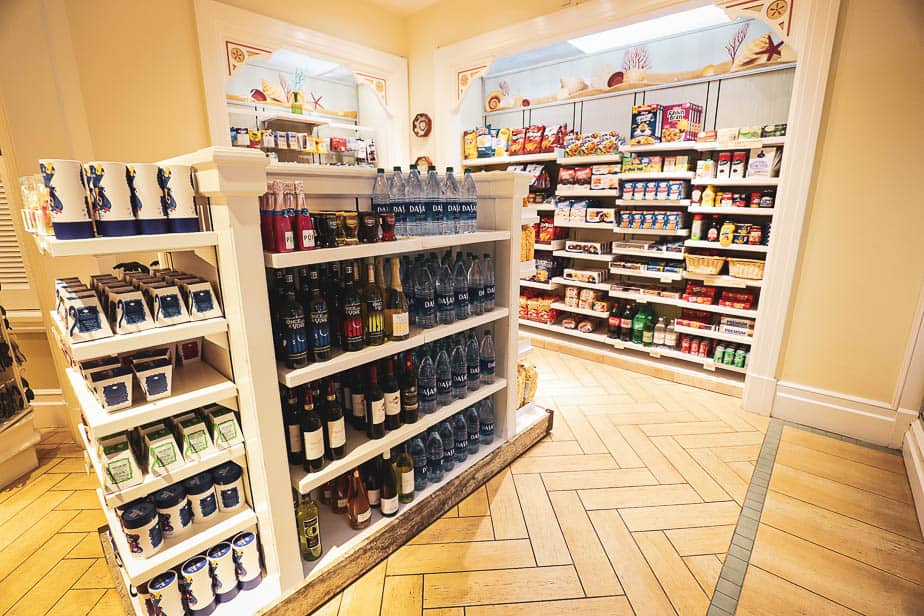 Overall, this gift shop has an agreeable selection of food and beverage items for anyone staying at the resort. In a pinch, it's nice to have the things at hand. However, prices will be higher than average since it is a Walt Disney World Resort.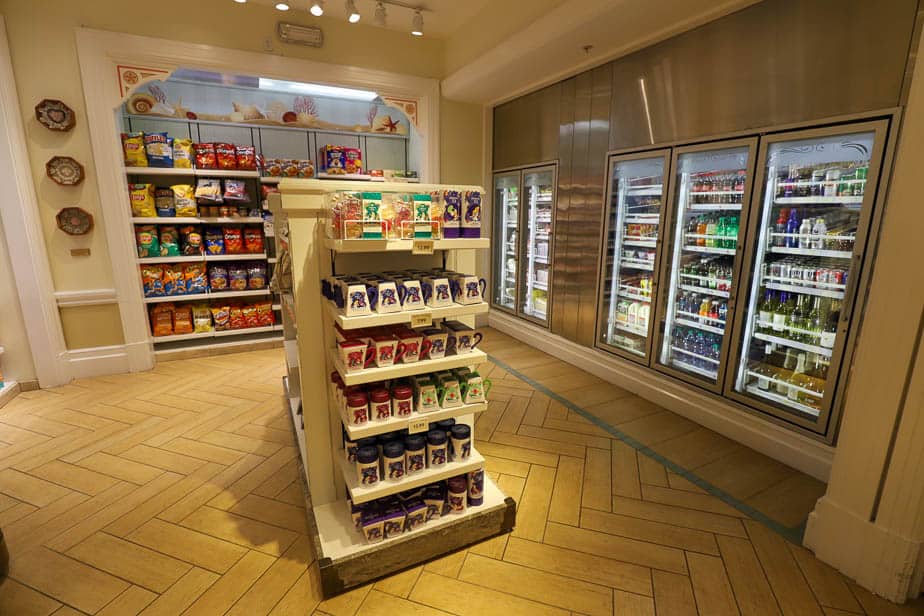 Disney's Grand Floridian is home to two other gift shops, Curiouser Clothiers and M. Mouse Mercantile.
On this last visit, I stepped inside Curiouser Clothiers and took a few photos of their resort merchandise to share with you.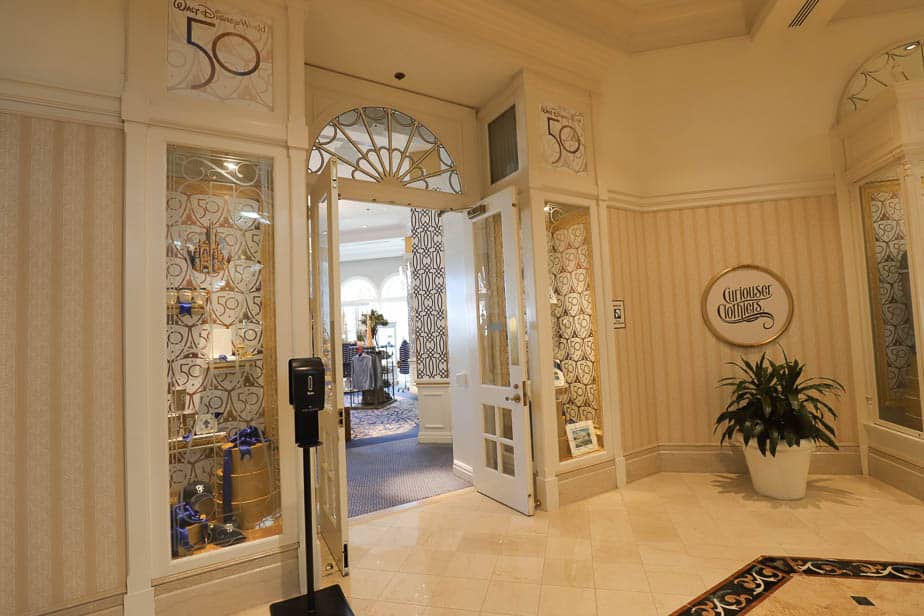 You'll find several Grand Floridian shirts and even a baseball cap.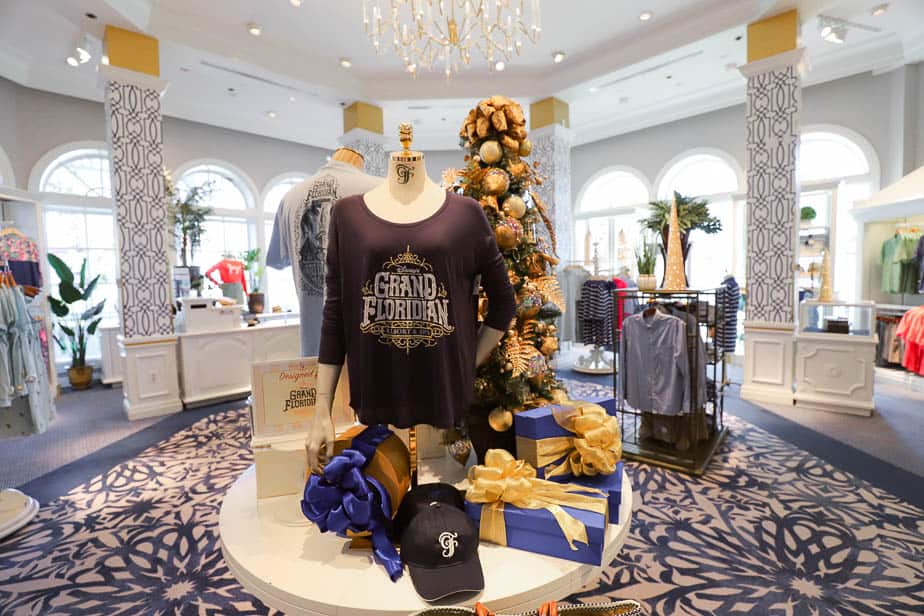 You'll want to stop in this boutique if you want anything with the resort's logo. Most of the items are a bit higher-end. But we are talking about the Grand Floridian Resort and Spa.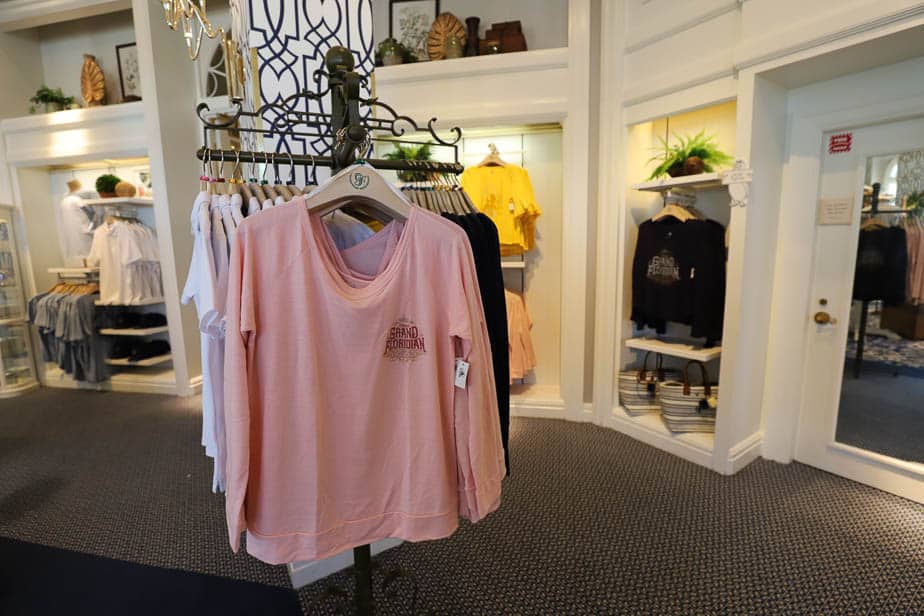 Like the other deluxe resort's gift shops, they have a lovely white robe with a monogram. There are also a few pieces of Larry Dotson's artwork available for purchase.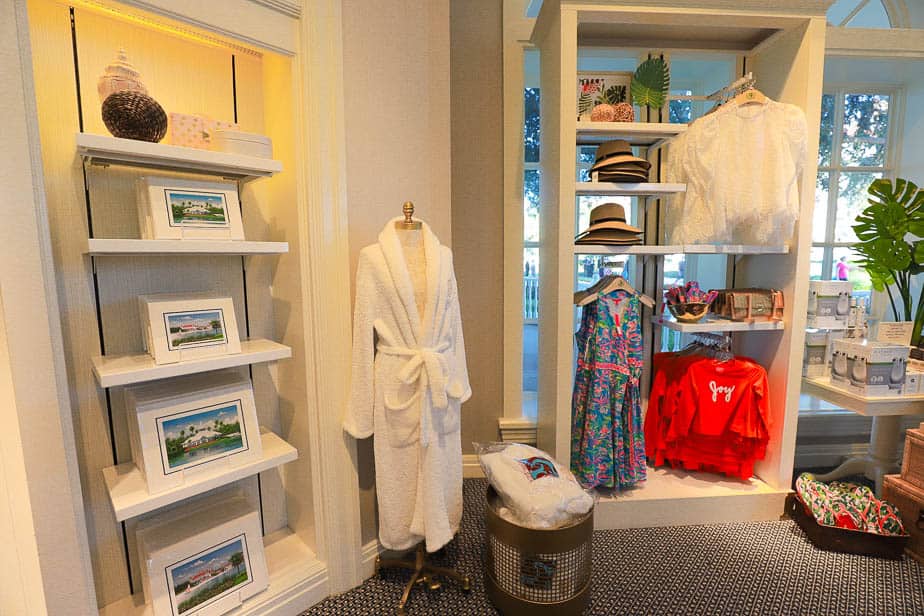 These pictures were all taken in late 2021. Hopefully, they'll give you an idea of what you might find on your next trip to the Grand Floridian.
Additionally, we've taken a look at several other gift shops lately. If you are interested, you can check those out here:
Or you might enjoy browsing the entire list of Disney World Resort Gift Shops.
In the Comments
If these gift shop posts are helpful to you, please let me know below in the comments. While the gift shops probably aren't the most exciting thing, I strive to cover everything at the resorts fully.
As for Sandy Cove Gifts and Sundries, do you ever stop in to browse around?
Planning a Walt Disney World or other Disney Destination vacation?
Our friends and travel partner, Firefly Travels, excels at doing Disney differently. You can fill out a plan your trip form on their website, and someone will reach out shortly to discuss the specifics.