The Muppets nuiMOs with Kermit & Miss Piggy
The latest nuiMOs have dropped on shopDisney featuring Kermit & Miss Piggy! These adorable Muppets nuiMOs are perfect to add to your growing plush collection.
Let's take a look! But I have to warn you the Kermit NuiMOs is super cute!
Disclosure: There are affiliate links on this page meaning Resorts Gal may be compensated if you make a purchase. These come at absolutely no cost to you and help support our business.
Kermit Disney nuiMOs Plush – The Muppets
Feeling green? Kermit is perfect for adding a little cheer to those gloomy days! And with Springtime just around the corner, he's perfect with his bright green color! Find your "rainbow connection" with this Kermit nuiMOs!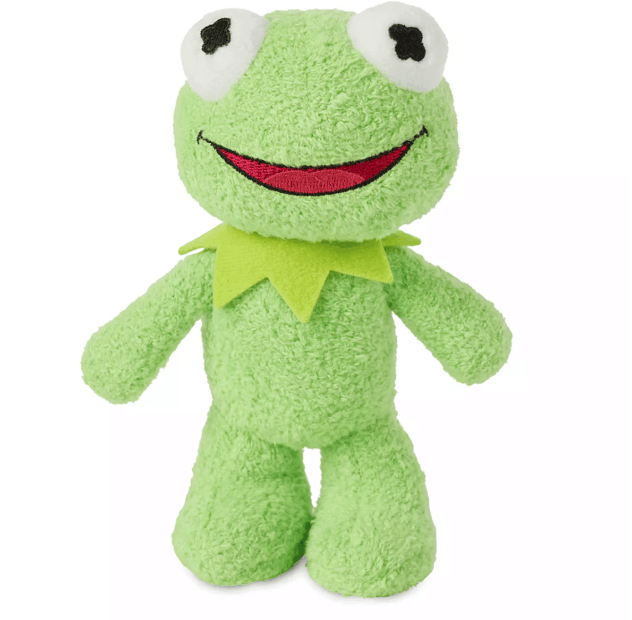 Find Kermit here on shopDisney.
Kermit Disney nuiMOs Plush with Navy Sailing Blazer with Khaki Pants Set – The Muppets
Now if you are wondering where to take Kermit, I have a few ideas. This dressy sailor suit is too cute. I can imagine it now, you and Kermit dining out for Sunday brunch! The only question is, what are you going to wear?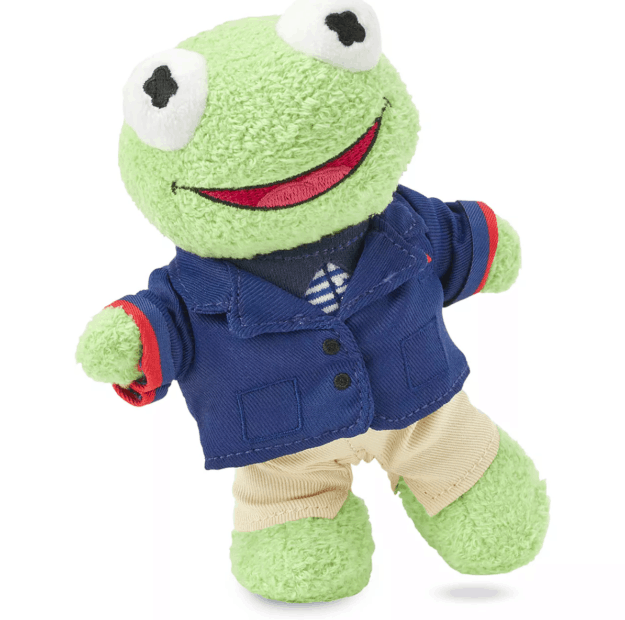 This adorable sailer outfit is available here on shopDisney.
Miss Piggy Disney nuiMOs Plush – The Muppets
Or maybe you would like Kermit to have his own date? Well, have I got a plan for you! Pair him with the one and only Miss Piggy. Don't worry, if Kermit really does end up feeling green, this gal can always hold her own. Miss Piggy's nuiMOs will add just enough boldness and pomp to give you the courage to dine alone! Well, she'll still be by your side.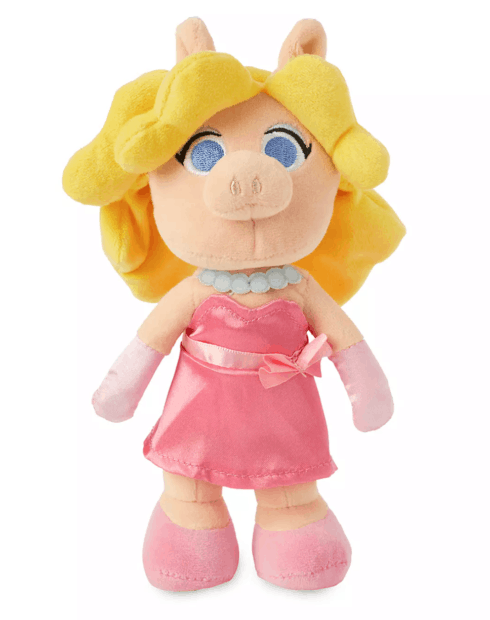 Miss Piggy can be found here on shopDisney.
Miss Piggy Disney nuiMOs Plush with Striped Shirt, Red Sweater, and Sunglasses – The Muppets
The only thing is, it's going to be challenging to find an outfit that doesn't outshine this one! You'll have to plan in advance when you take your Miss Piggy nuiMOs out with you in this fashionable look.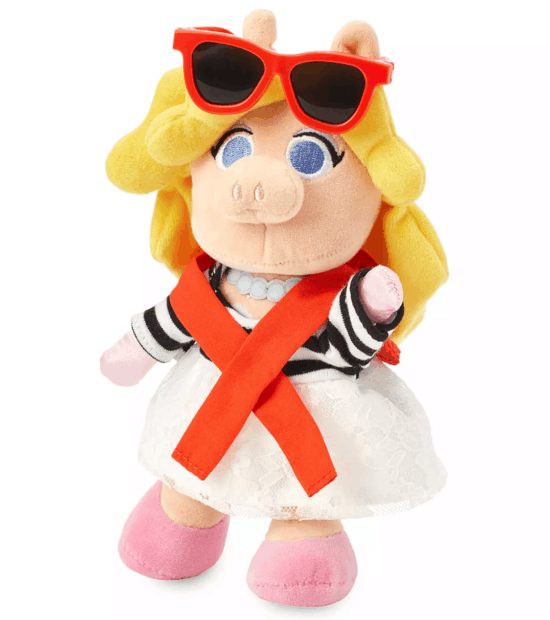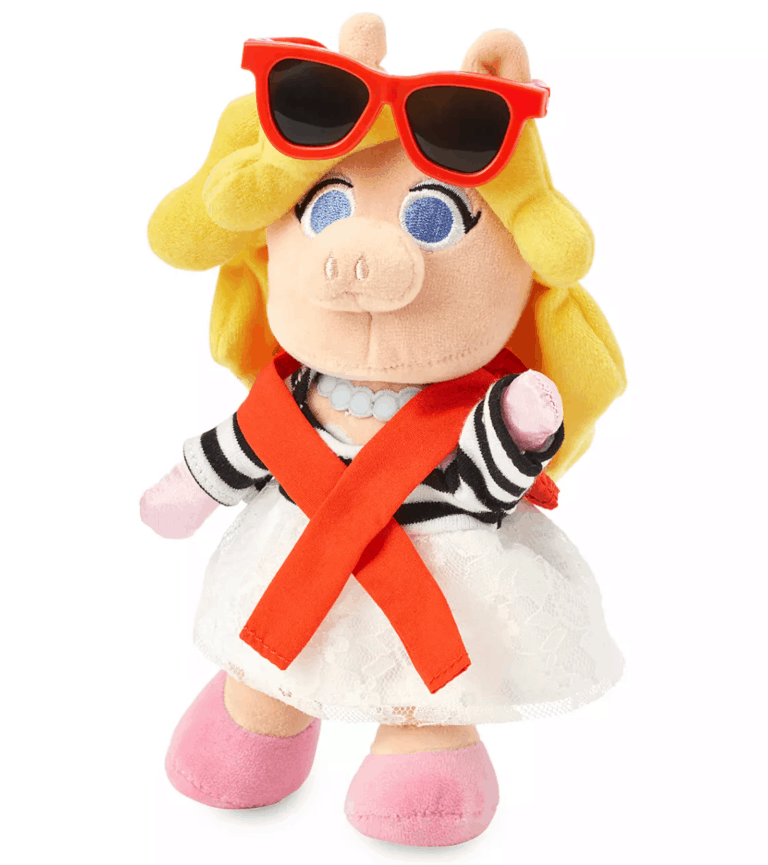 Pick up this sweet yet sophisticated look for your nuiMOs here on shopDisney.
Minnie Mouse Disney nuiMOs Plush and White Coat with Tweed Dress and Crossbody Set
Or you might prefer this classic (reminds me of Chanel) look with tweed, cream, and a crossbody. Isn't it so much fun how you can interchange these outfits?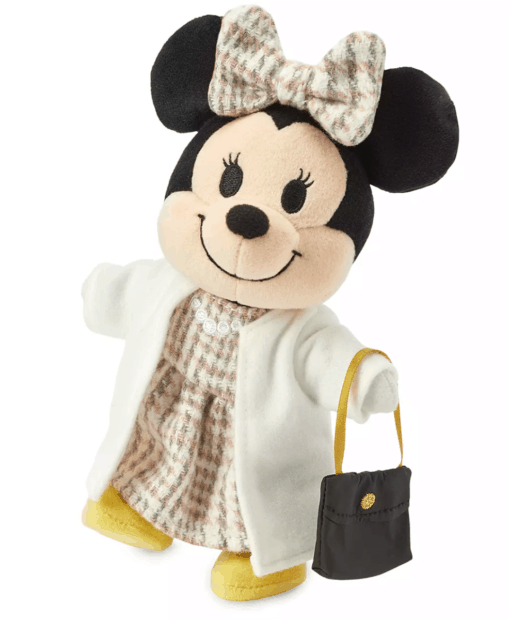 Love it! Find this timeless outfit here for your favorite plush!
Disney nuiMOs Outfit – Hoodie with Overalls
And on those days you are feeling a little hip-hop, make sure to dress your favorite plush in these darling overall with hoodie. There's even matching sunglasses!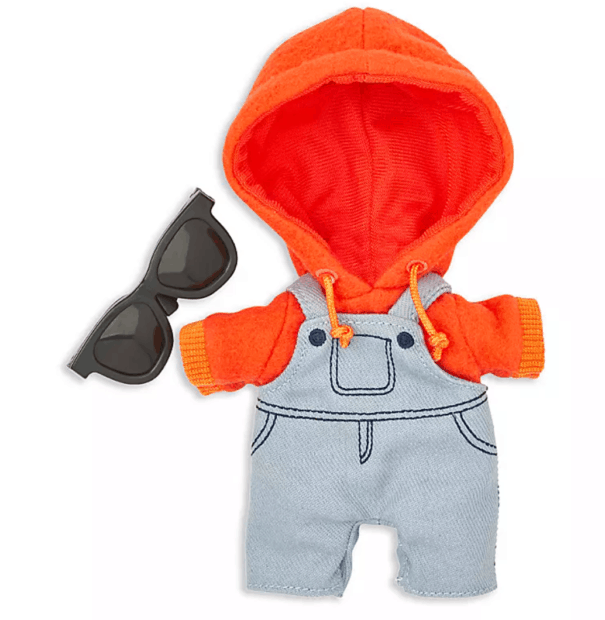 Available here on shopDisney while supplies last.
You might also be interested in the ultimate list of Disney Parks Loungefly backpacks here. Additionally we keep a running list all the available Disney Dooney and Bourke collections here. And the same goes for our timeline of Minnie Mouse Ears.
Resorts Gal specializes in providing information about dining at Disney World. Make sure to check out our 2021 updates for character dining at Disney. One of our favorite restaurants that includes characters is Topolino's Breakfast a la Art. It's located at Disney's Riviera Resort, we have a full review of staying at the Riviera here.
As much as I would love to share all the new Muppets nuiMOs looks here it would be too difficult! You can view the availability of the entire collection here on shopDisney! What did you think of the Kermit nuiMOs?