Disney After Hours at Magic Kingdom Review (Is It Worth It?)
In this article, we visit Magic Kingdom for Disney After Hours, an extra-ticketed event that's offered on select evenings throughout the year. We'll discuss whether or not Disney After Hours at Magic Kingdom is worth the cost, and I'll provide a detailed walk-through of our experience.
I'll be the first to admit I went back and forth over whether or not to attend Disney After Hours at Magic Kingdom. Our last experience with After Hours at this particular park was less than stellar.
Of course, that was during a time of unique circumstances when the event was held in place of Mickey's Not So Scary Halloween Party. In hindsight, it might have been better to call that event "Pay to Stay Later for a Parade, Candy, Crowds, and Rides."
So when After Hours tickets went on sale for 2023, we immediately secured them for Hollywood Studios. However, I was still on the fence about whether or not we should attend Disney After Hours at Magic Kingdom.
If you read our review, you know that After Hours at Hollywood Studios was more than worth it. Ultimately, I decided that we would wait until Tron opened to try After Hours at Magic Kingdom.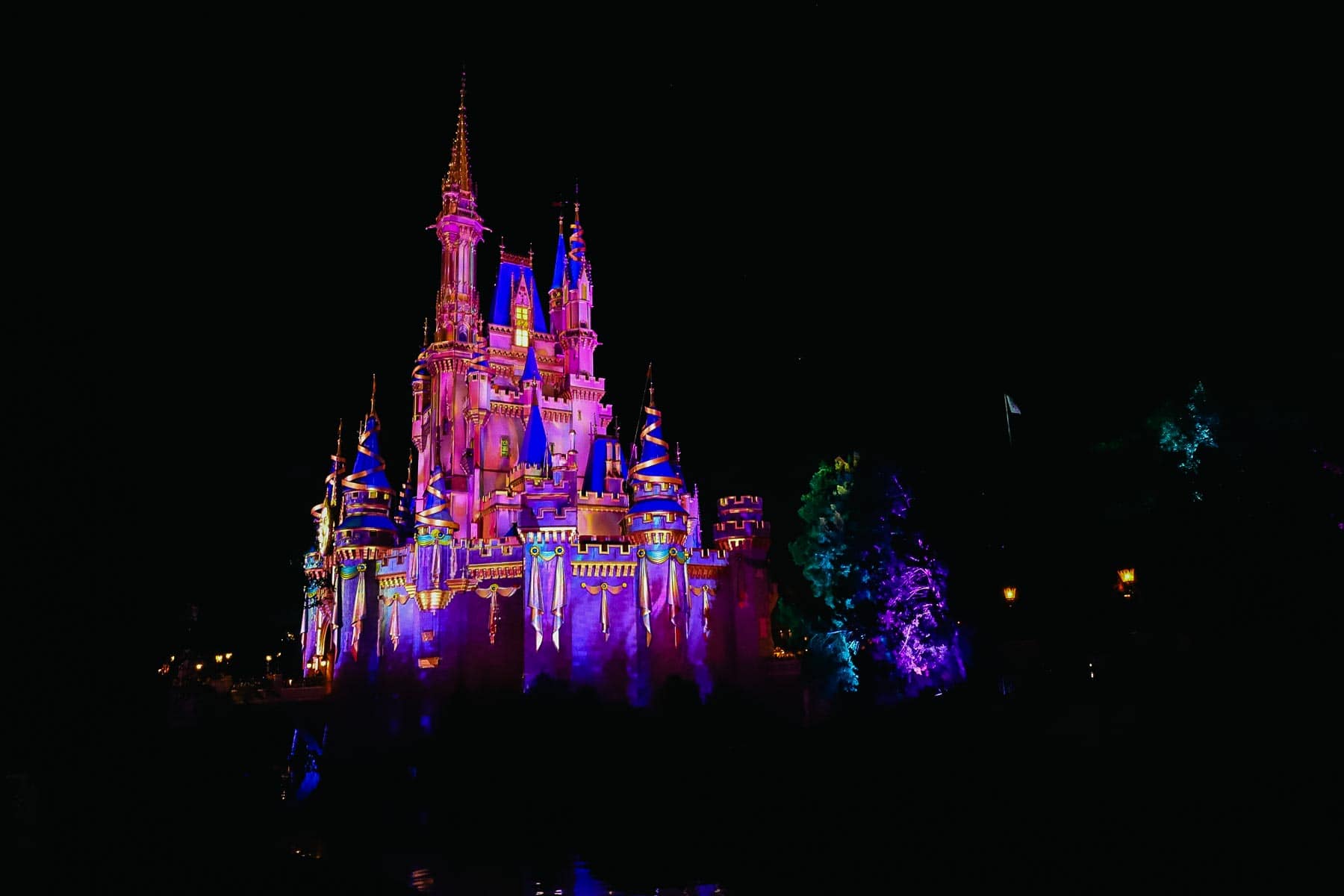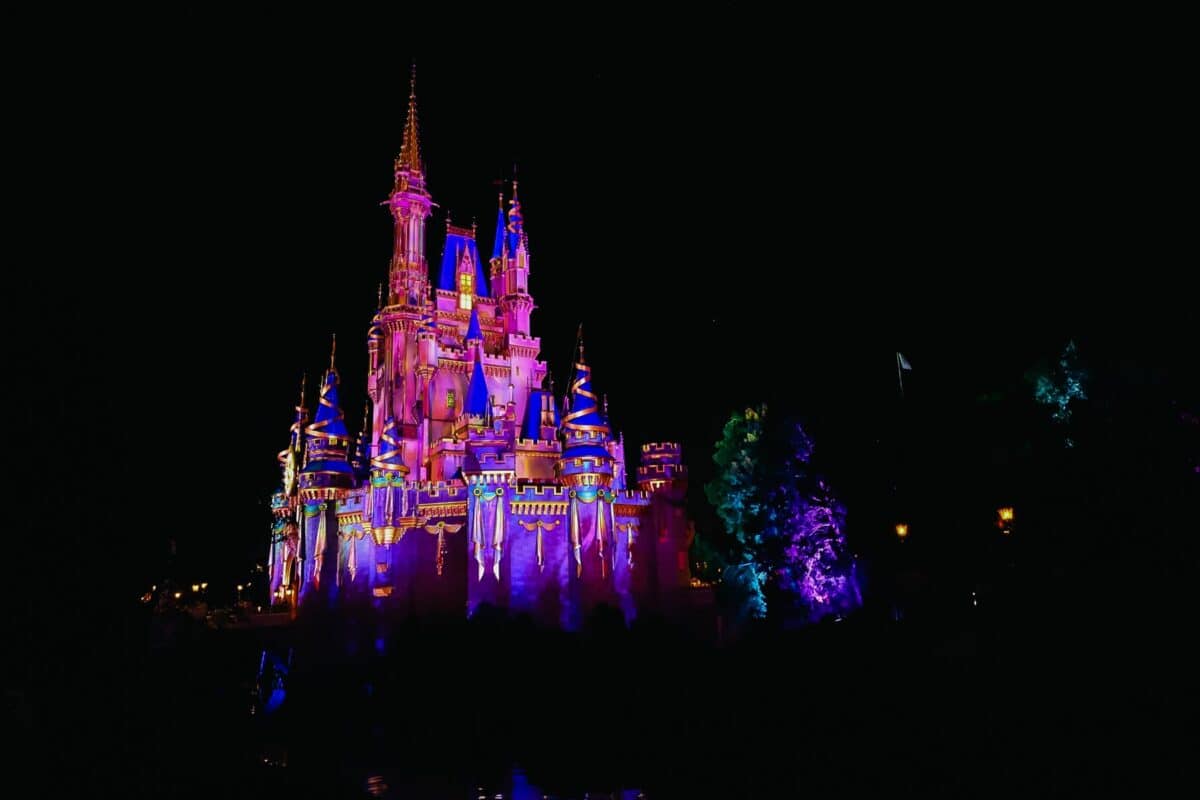 Then a few weeks ago, I noticed all of the upcoming Magic Kingdom After Hours dates were sold out, except for one. Also, Disney has not released any future dates for After Hours in 2023.
Maybe we should go since we'd had such a good time at Hollywood Studios. It would at least allow me to form and test a plan to see how many rides we could do in one evening.
So I hopped on Disney's website, secured tickets, and reserved a room at Port Orleans Riverside. There was no way we were staying at Magic Kingdom until 1:00 a.m. and driving home afterward.
And just like the Haunted Mansion, there's always room for one more resort room tour on Resorts Gal. This time we stayed in a woods view room on the manor side of Port Orleans Riverside.
What is Disney After Hours at Magic Kingdom?
Before I walk you through our evening, I wanted to provide an overview of what Disney After Hours at Magic Kingdom is and isn't. We've talked with several guests who confuse the hours with the extended park benefit for deluxe and deluxe villa resort guests.
Disney After Hours is the branded name of this special-ticketed event. Any guests who purchase tickets can attend After Hours at the park where they booked it.
Guests with After Hours tickets can enter Magic Kingdom as early as 7:00 p.m. However, the event doesn't officially start until 10:00 p.m. Formal hours for Disney After Hours at Magic Kingdom are between 10:00 p.m. and 1:00 a.m.
You'll receive a special wristband that indicates you're an After Hours guest. This wristband must be shown at most ride entrances after the official start of the event. It helps keeps any stragglers from being able to join the line.
Between 10:00 p.m. and 1:00 a.m., guests can expect shorter lines with lower wait times and complimentary snacks. In addition, a few character meets were available, and PhotoPass photographers were present throughout the park.
What's Included with Disney After Hours at Magic Kingdom?
Here's what you can expect with your special admission.
Snacks
Complimentary snacks include bottled water, soda, popcorn, and ice cream novelties. These items are available at various snack carts throughout the park. Ice cream novelties are Mickey bars, sandwiches, and strawberry popsicles. Soda choices are usually Dasani Water, Coca-Cola, Diet Coke, and Sprite.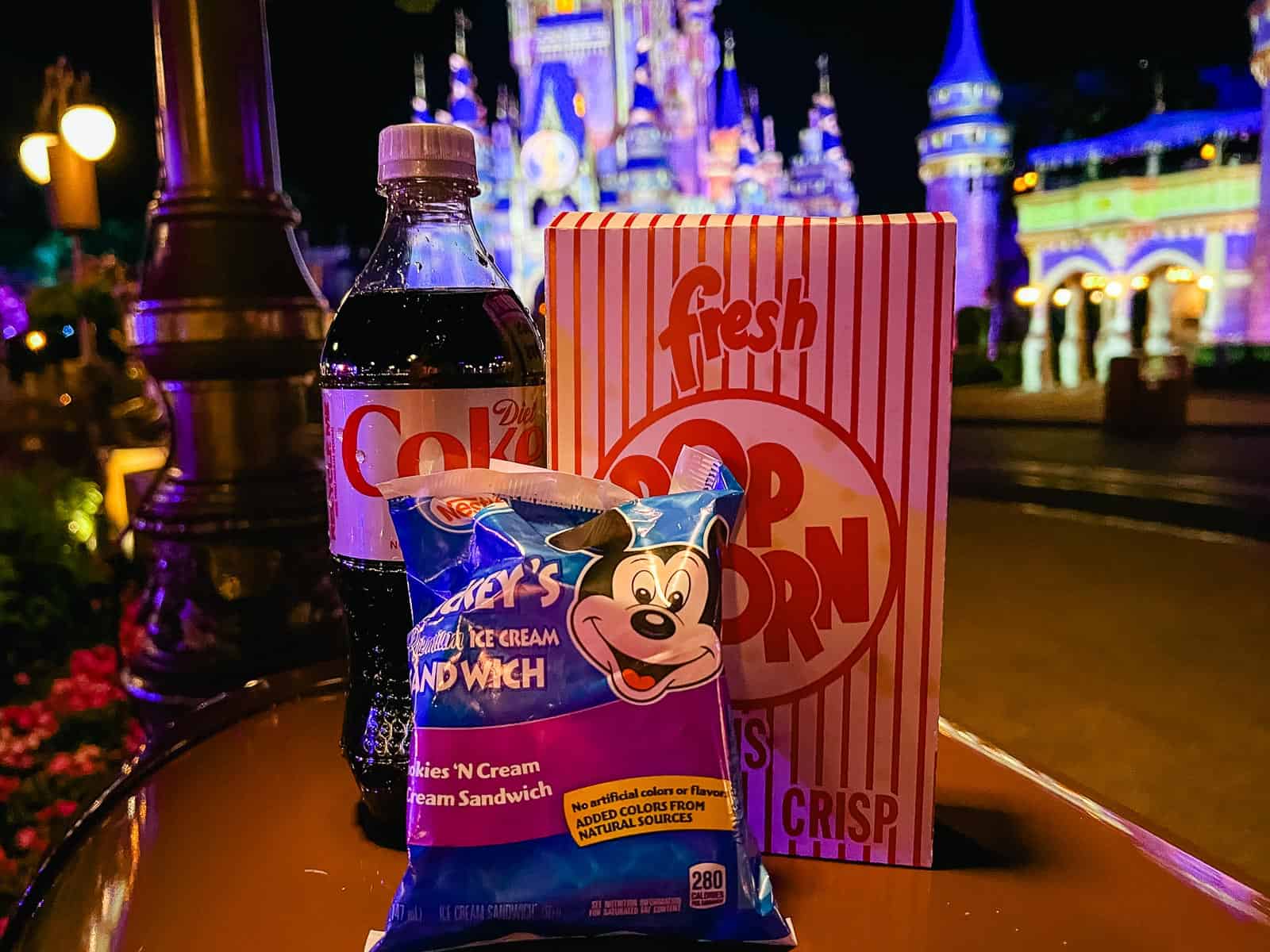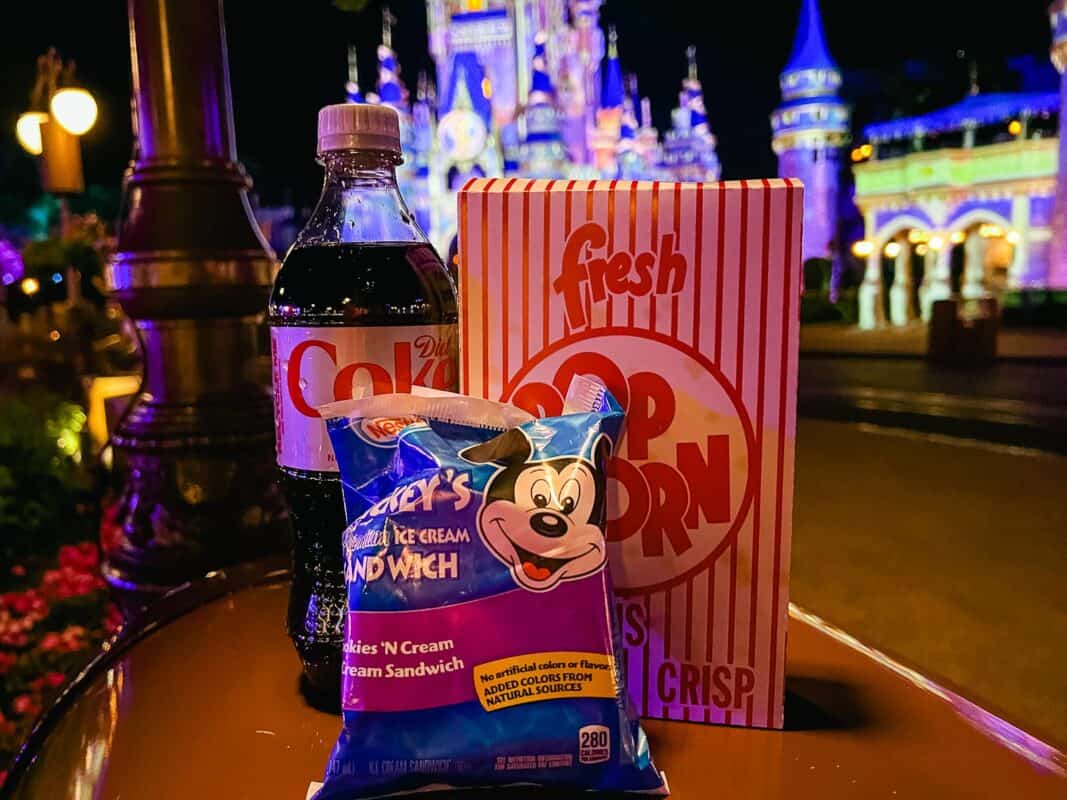 Character Greetings
The following character greetings were available:
Meet Mickey Mouse at Town Square Theater
Princess Fairytale Hall
Merchandise
Regarding merchandise, several shops stay open for the remainder of the evening. Those shops include:
Box Office Gifts, Curtain Call Collectibles, and the Emporium on Main Street
Plaza del Sol Caribe Bazaar in Adventureland (Pirates of the Caribbean Gift Shop)
Hundred Acre Goods and Sir Mickey's in Fantasyland
Buzz Lightyear's Space Ranger Spin Photos
Attractions at Magic Kingdom Disney After Hours
The following attractions are available during After Hours at Magic Kingdom:
Adventureland
Jungle Cruise
The Magic Carpets of Aladdin
Pirates of the Caribbean
Swiss Family Treehouse
Walt Disney's Enchanted Tiki Room
Frontierland
Big Thunder Mountain Railroad
Country Bear Jamboree
Liberty Square
Fantasyland
The Barnstormer
Dumbo the Flying Elephant
"it's a small world"
Mad Tea Party
The Many Adventures of Winnie the Pooh
Mickey's PhilharMagic
Peter Pan's Flight
Prince Charming Regal Carrousel
Seven Dwarfs Mine Train
Under the Sea – Journey of the Little Mermaid
Tomorrowland
Astro Orbiter
Buzz Lightyear's Space Ranger Spin
Space Mountain
Tomorrowland Speedway
Tomorrowland Transit Authority PeopleMover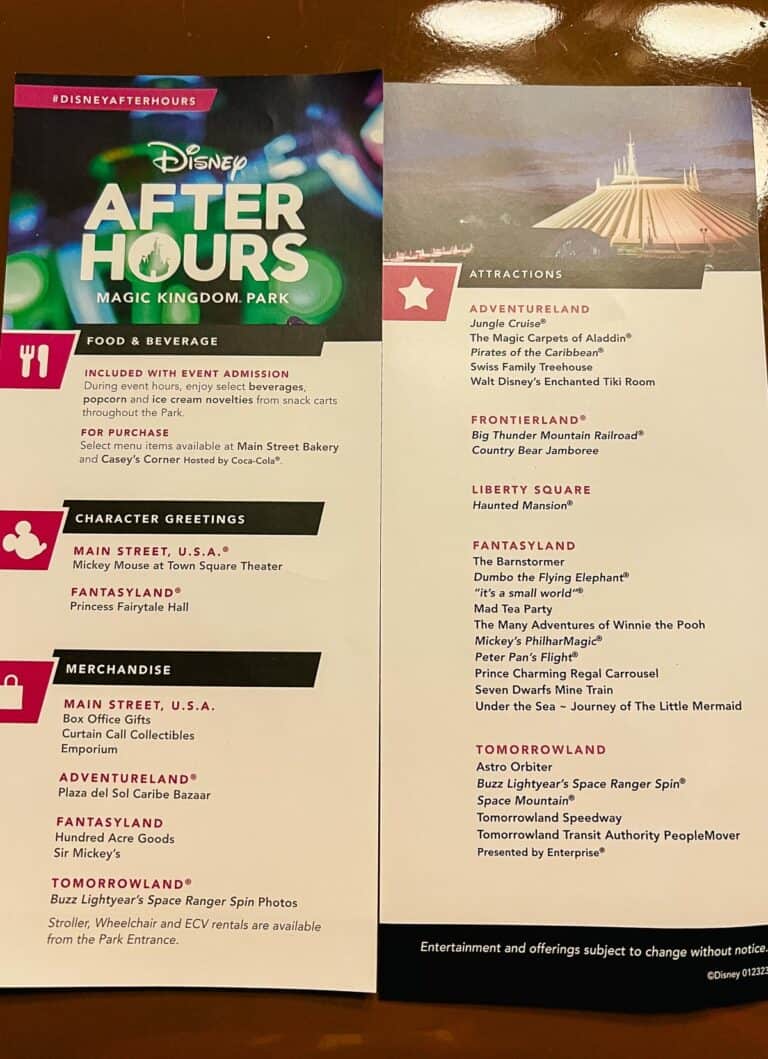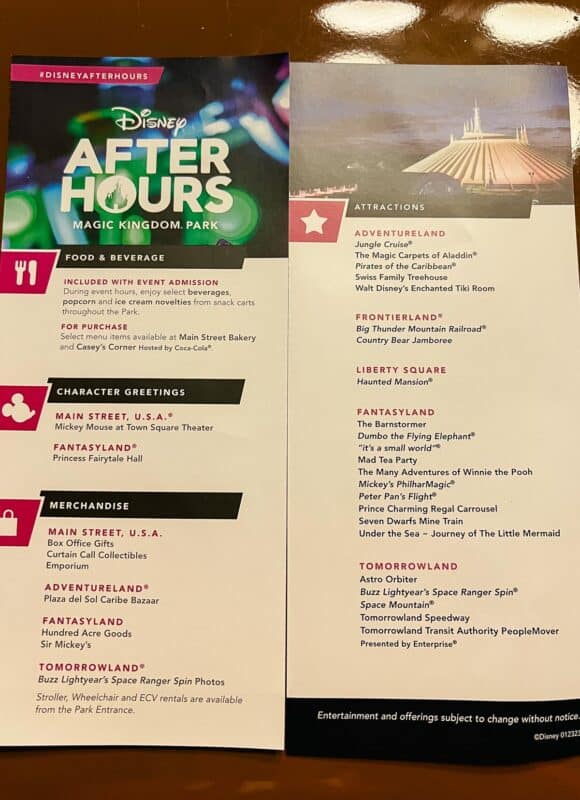 So there are a total of 23 attractions available at Magic Kingdoms After Hours event. That is significantly more compared to the eight attractions at Hollywood Studios.
My first thought was to come up with a plan. So I went through the attractions we wanted to experience and listed them in the order we would attempt them.
I also decided that we needed a measurement to define whether or not Magic Kingdom After Hours was worth it to us. Ultimately, I came up with a goal.
The event would exceed expectations if we could complete 15 attractions and get a snack somewhere in the middle. My time frame for that goal was between 9:30 p.m. and 1:00 a.m.
I knew if we were going to stay up that late, we wouldn't want to get to the park early. So I planned to intentionally arrive right before the evening fireworks, see the fireworks, and then start in Frontierland at Big Thunder Mountain.
Like life, things didn't go according to plan. Unfortunately, we started on the opposite side of the park and encountered a few huge lines from the get-go.
Things looked uncertain by 10:00 p.m., the official start time of the event. It seemed unlikely we would be able to complete everything on our list.
Let's see how it all panned out.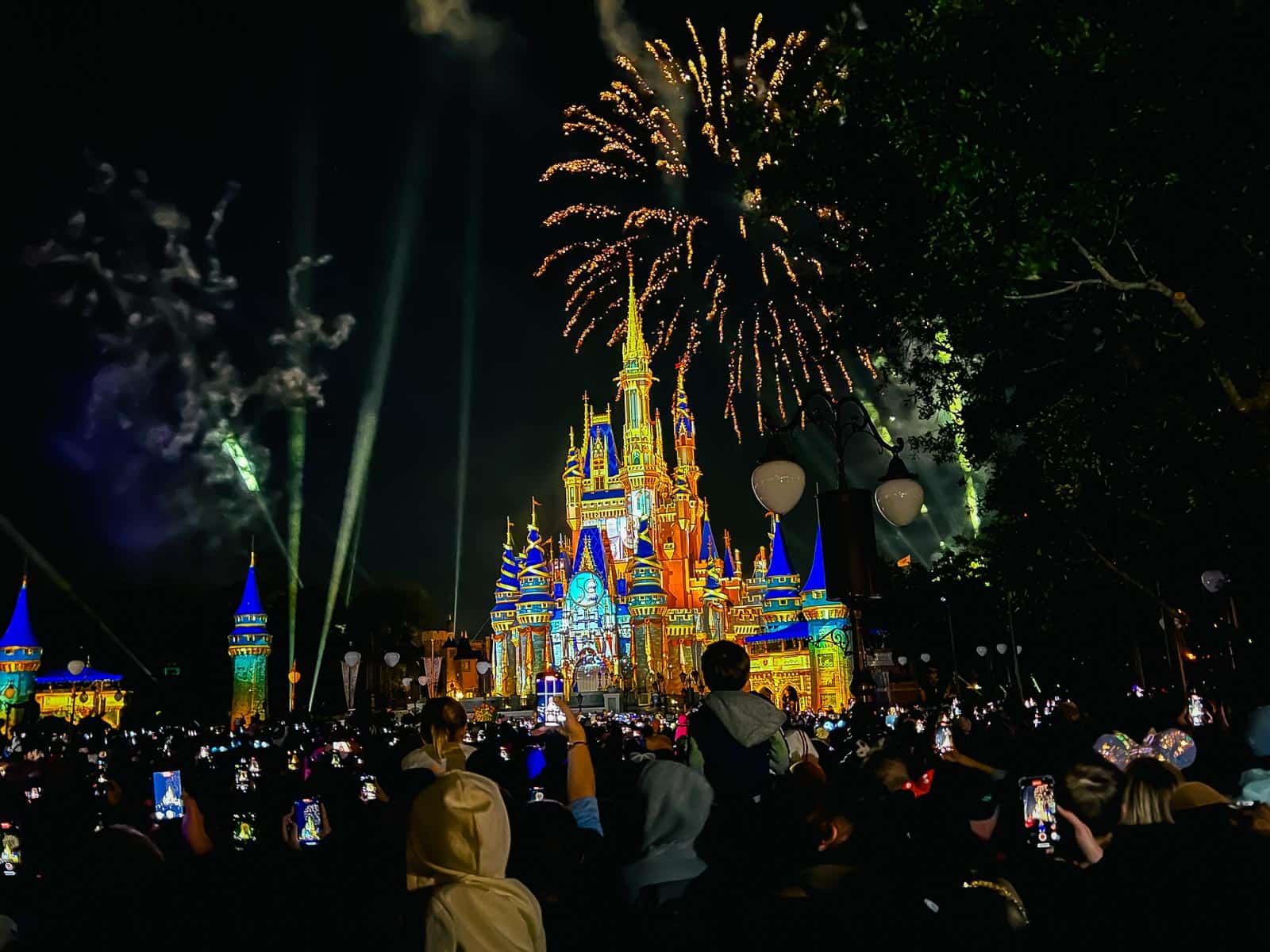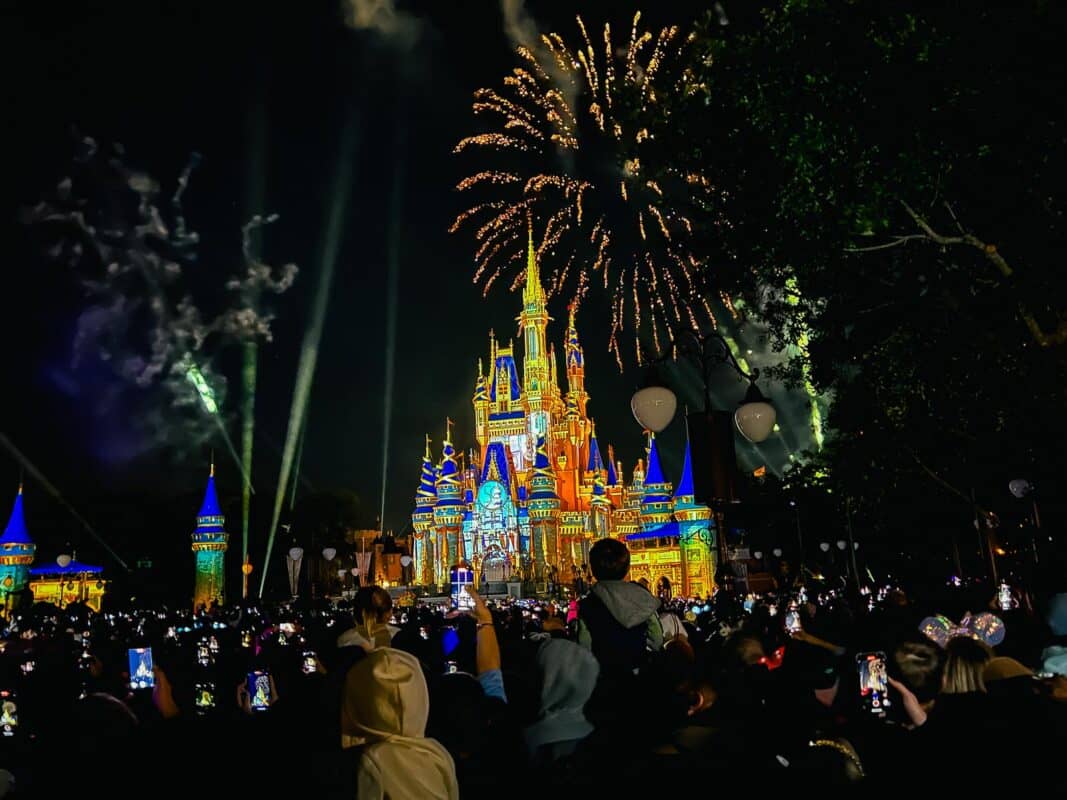 How We Tackled Disney After Hours at Magic Kingdom
Magic Kingdom is a huge park with a lot of ground to cover. So when I came up with 15 attractions, the idea was to be able to do one attraction every 15 minutes between 9:30 p.m. and 1:00 a.m.
If you're counting, that number would have been 14 attractions. But we had come up with a list of 15 out of 23 attractions we wanted to do during After Hours. So I decided the last one would be the icing on the cake.
I also knew that this number was pushing it, considering the walking time between each attraction, the length of the queue, possible wait times for rides, and the length of time spent riding each attraction.
Other considerations include taking restroom breaks, having that snack, and how willing you are to push through and get things done. In some instances, we hustled.
We also know the most efficient ways to get around the park. So that is an advantage we have over the average guest and something you might want to consider.
I do not want anyone to read this article and think they have to experience 15 attractions to get their money's worth. This was our thing. You are welcome to use this review as an example to lay out your plan.
Our first hiccup was not getting to the park early enough to get to our desired location for fireworks. We intended to be on the left side facing the castle so we could head straight through Liberty Square to Big Thunder Mountain Railroad as soon as the fireworks were over.
However, we waited much longer for a bus to Magic Kingdom than expected. So we waltzed into the park at 8:50 p.m. and worked our way through the crowd to the Tomorrowland side.
From my experience, you never want to fight the "after the fireworks" crowd. Instead, you want to do one of two things–stay put until the crowd clears or escape to the nearest land.
Since we were near the bridge to Tomorrowland, we aborted our plan and went straight to the Peoplemover. We would have stopped at Buzz Lightyear's Space Ranger Spin first, but the outdoor queue was full, and we could see only a few guests ahead in the Peoplemover queue.
We got in line for the Tomorrowland Transit Authority PeopleMover at 9:25 p.m.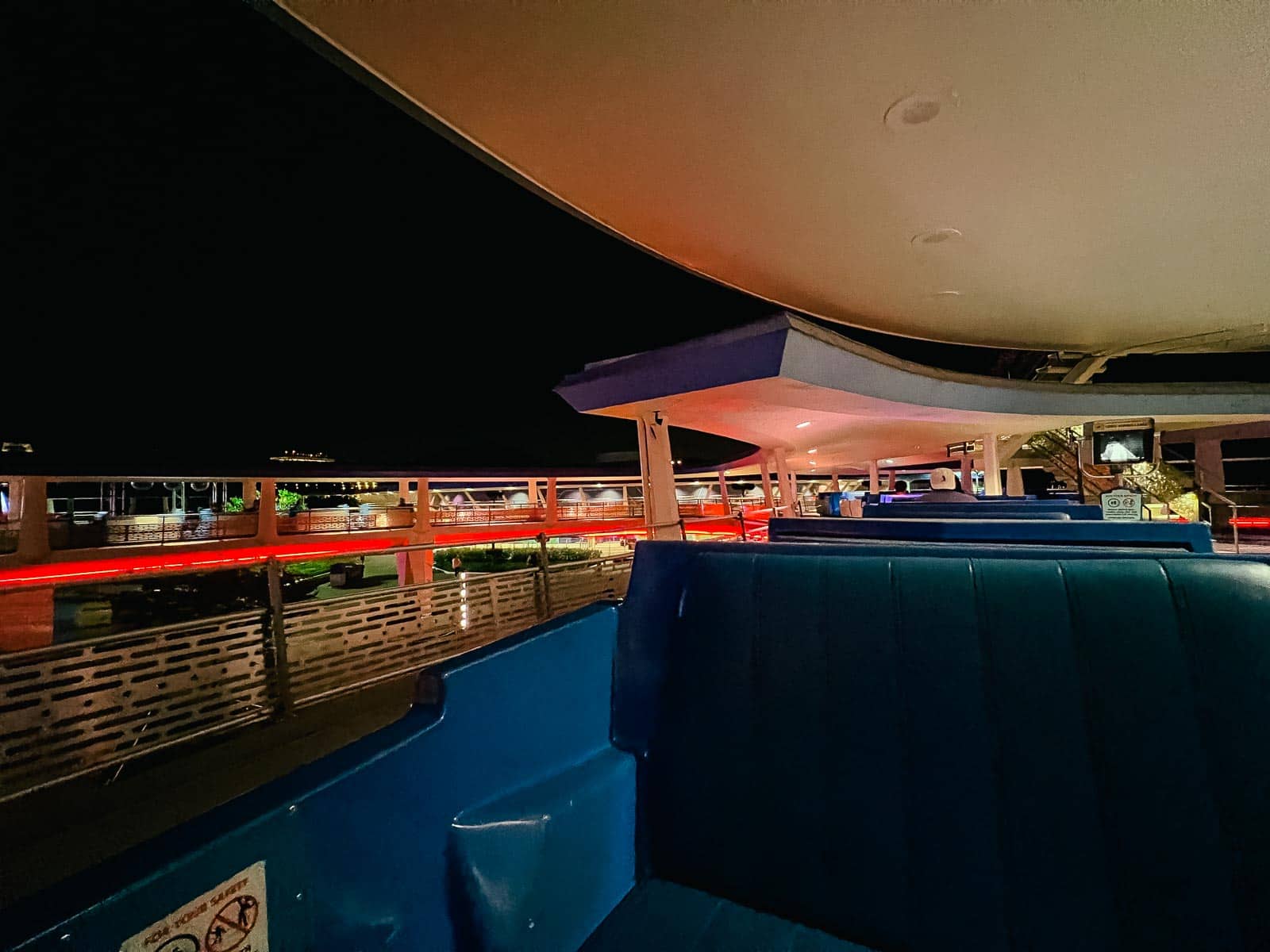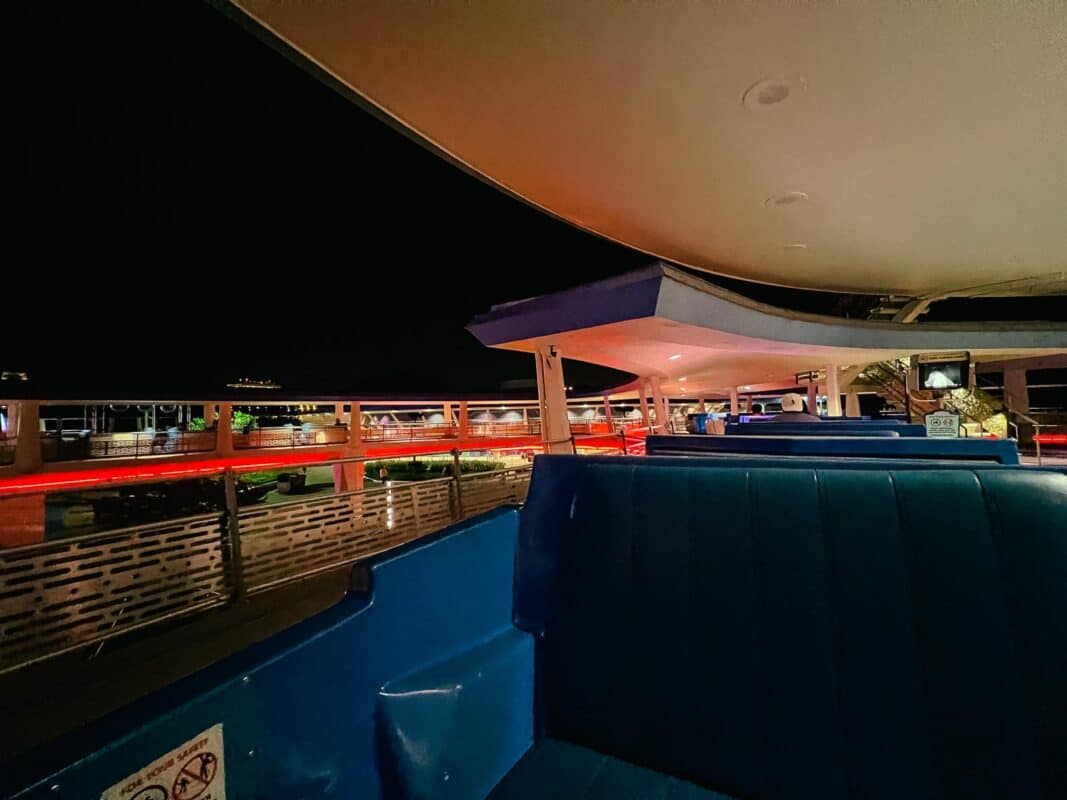 While on the ride, I reviewed our plan and decided to shift things around. Touring "where you're at" is essential when taking on this many rides in a limited time.
So we exited the Peoplemover and headed straight to The Many Adventures of Winnie the Pooh. On our way, I noted the time for Seven Dwarfs Mine Train was posted at 80 minutes.
It wasn't long before cast members announced that the ride was down, and they didn't know when it would go back up. Unfortunately, this is not uncommon for Magic Kingdom's Winnie the Pooh attraction. So we abandoned ship and headed to Journey of the Little Mermaid.
It was 9:45 when we got in line for Journey of the Little Mermaid. Thankfully, no one was ahead of us.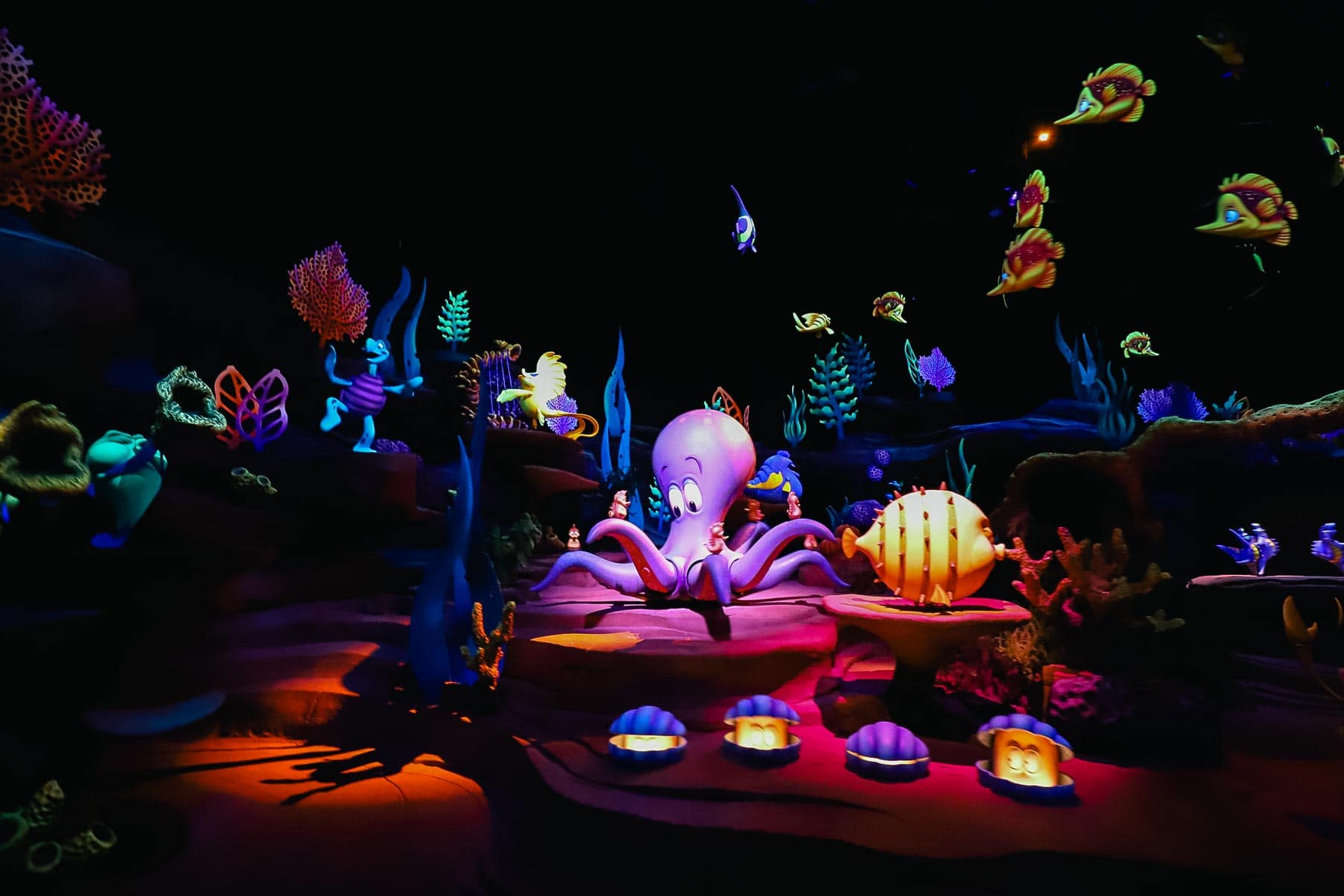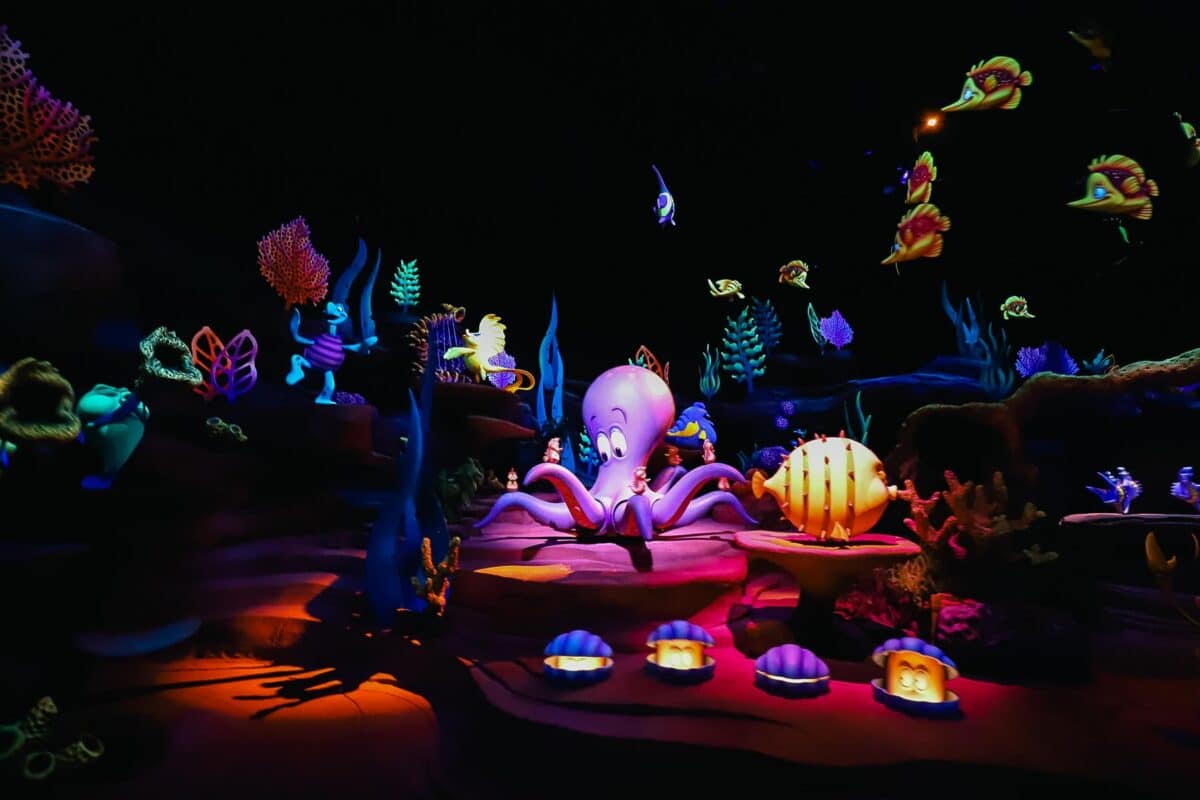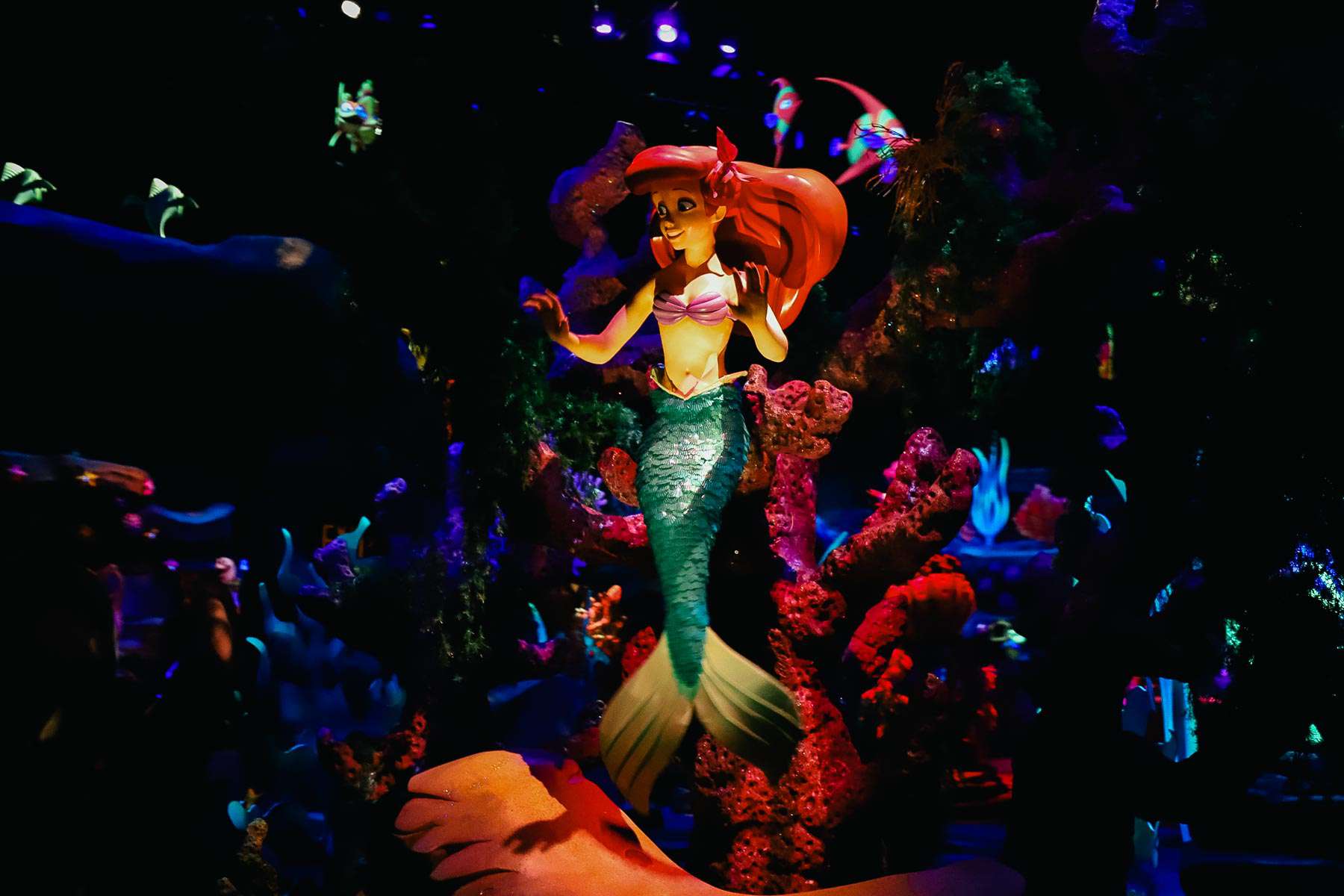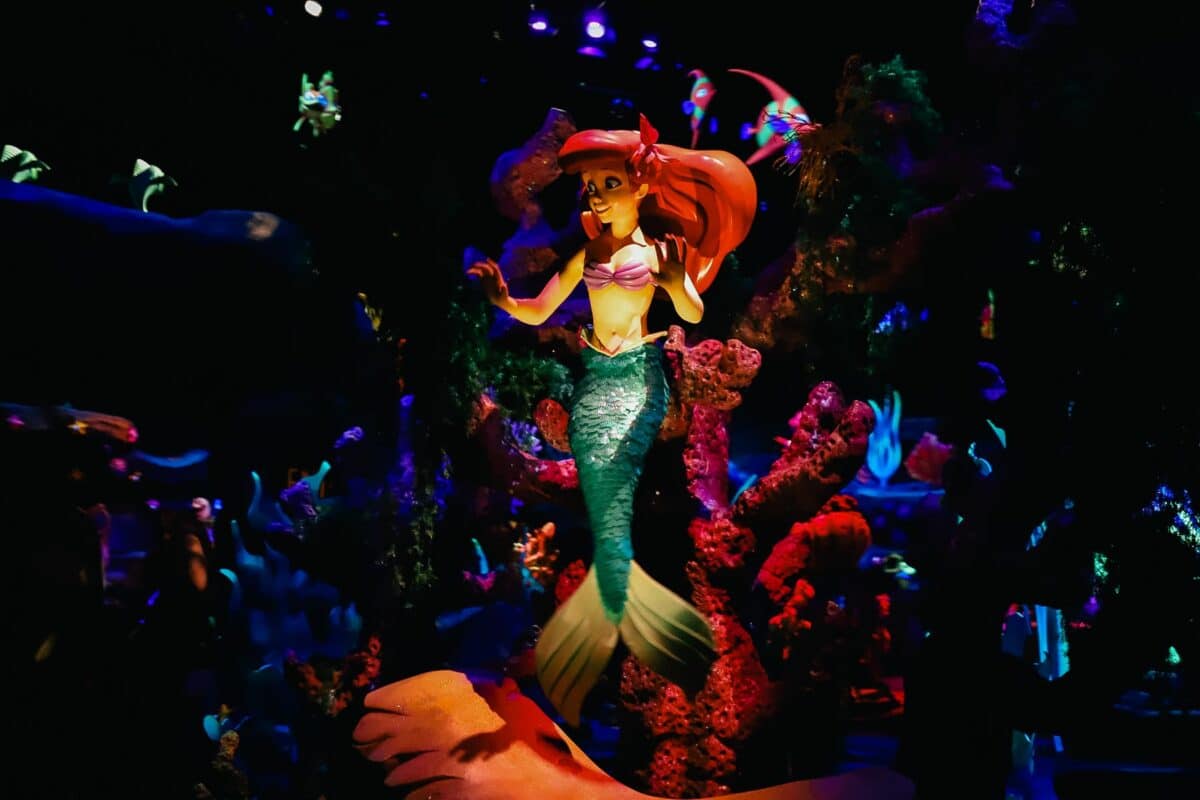 After exiting, it was nearly park closing time. Since we were close, we decided to get Dumbo and Goofy's Barnstormer out of the way.
We walked on Dumbo at 9:55 p.m. and then went straight to Barnstormer at 10:03 p.m. Thankfully, we had managed to catch up on our initial snafu, but I was uncertain where to go next.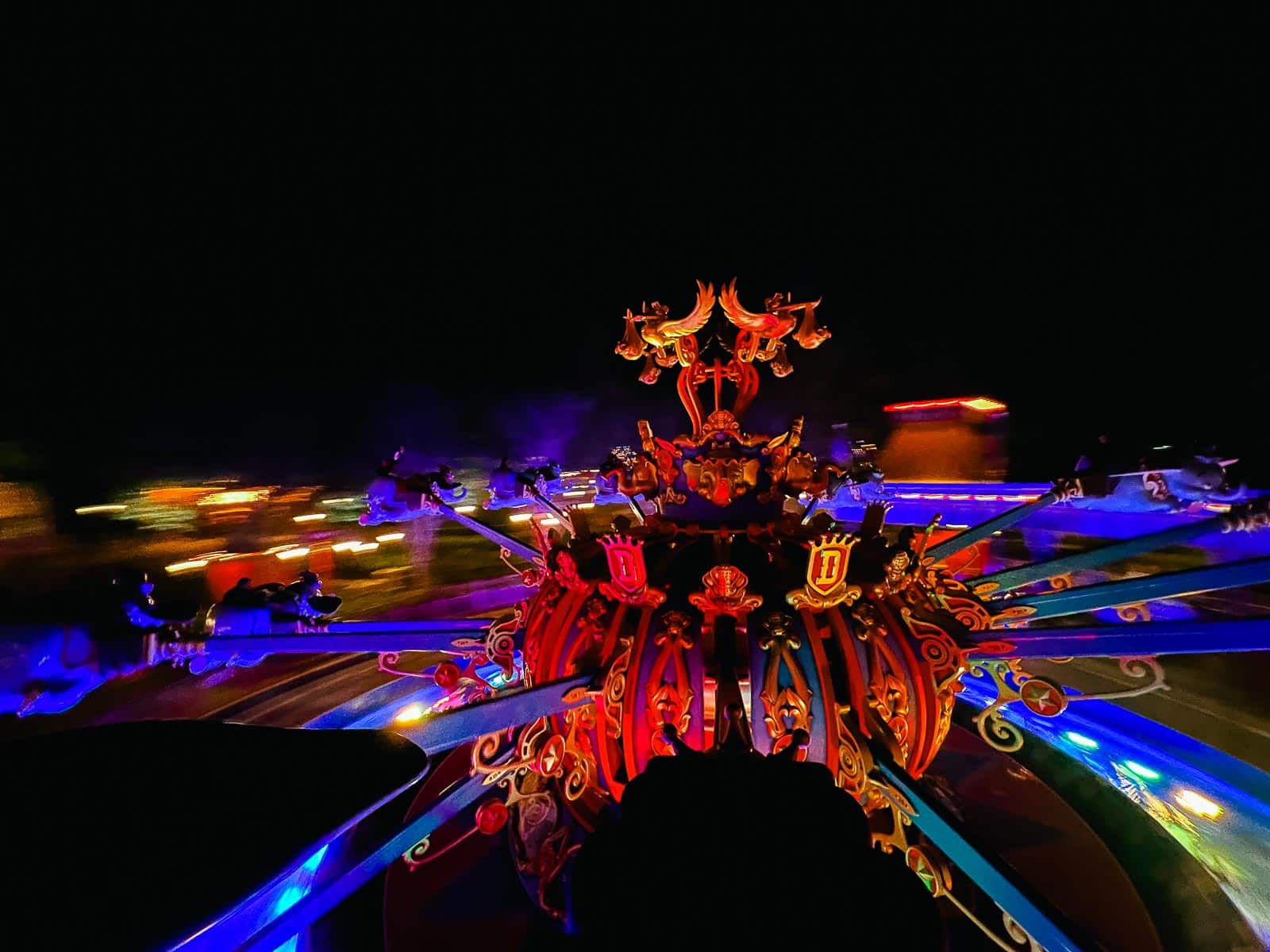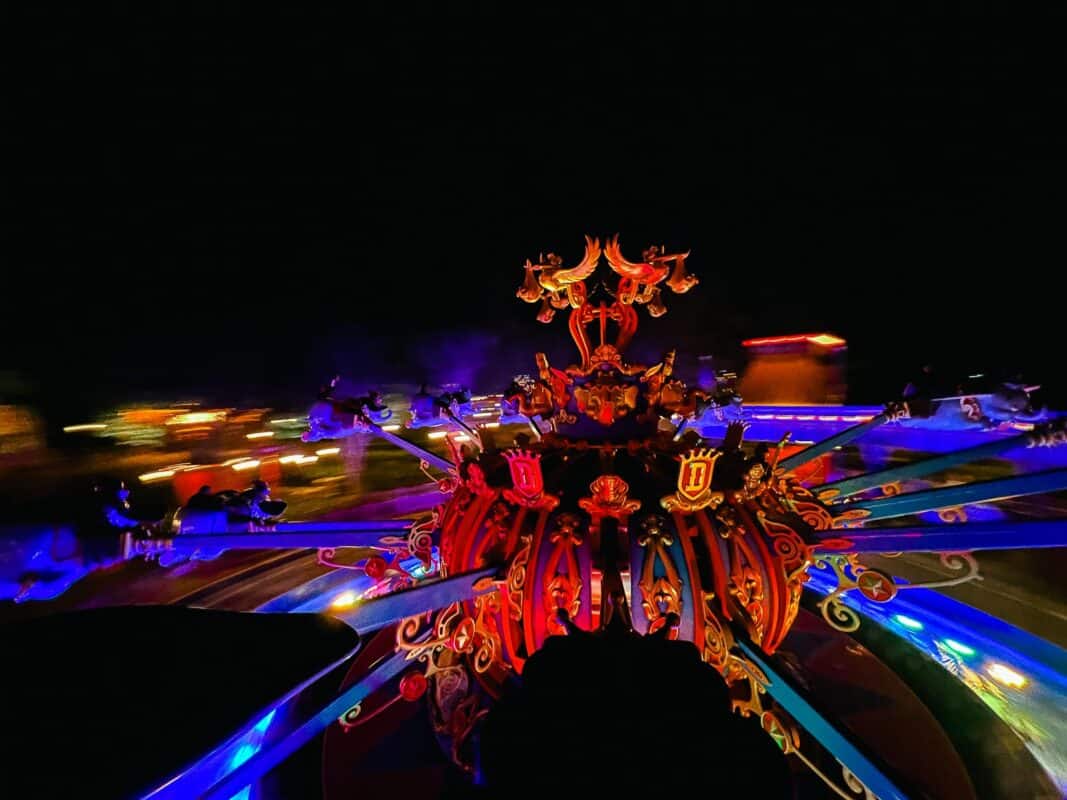 We walked back toward the Mad Tea Party and decided to take a spin since no one was waiting. We boarded at 10:08 p.m.
After our spin, we went straight to Tomorrowland Speedway and joined the line at 10:15 p.m. There were approximately 15 guests ahead of us.
At this point, I felt we were in good shape to get in line for Space Mountain after the Speedway. Since the park had closed at 10:00 p.m., it would have given all the guests who had gotten in line last minute (before the park close) enough time to cycle through.
So we headed over to Space Mountain and were greeted with a posted 25-minute wait at 10:26 p.m. We didn't want to wait more than 15 minutes for any attraction. However, there's no way to gauge the line from the outside.
While going ahead was risky, we weren't that close to other attractions. So we forged ahead and got lucky with only a 10-minute wait.
At this point, we were nearly halfway through our goal of completing 15 attractions. One more ride and it was time for a break. We got in line for Buzz Lightyear's Space Ranger Spin at 10:44 p.m.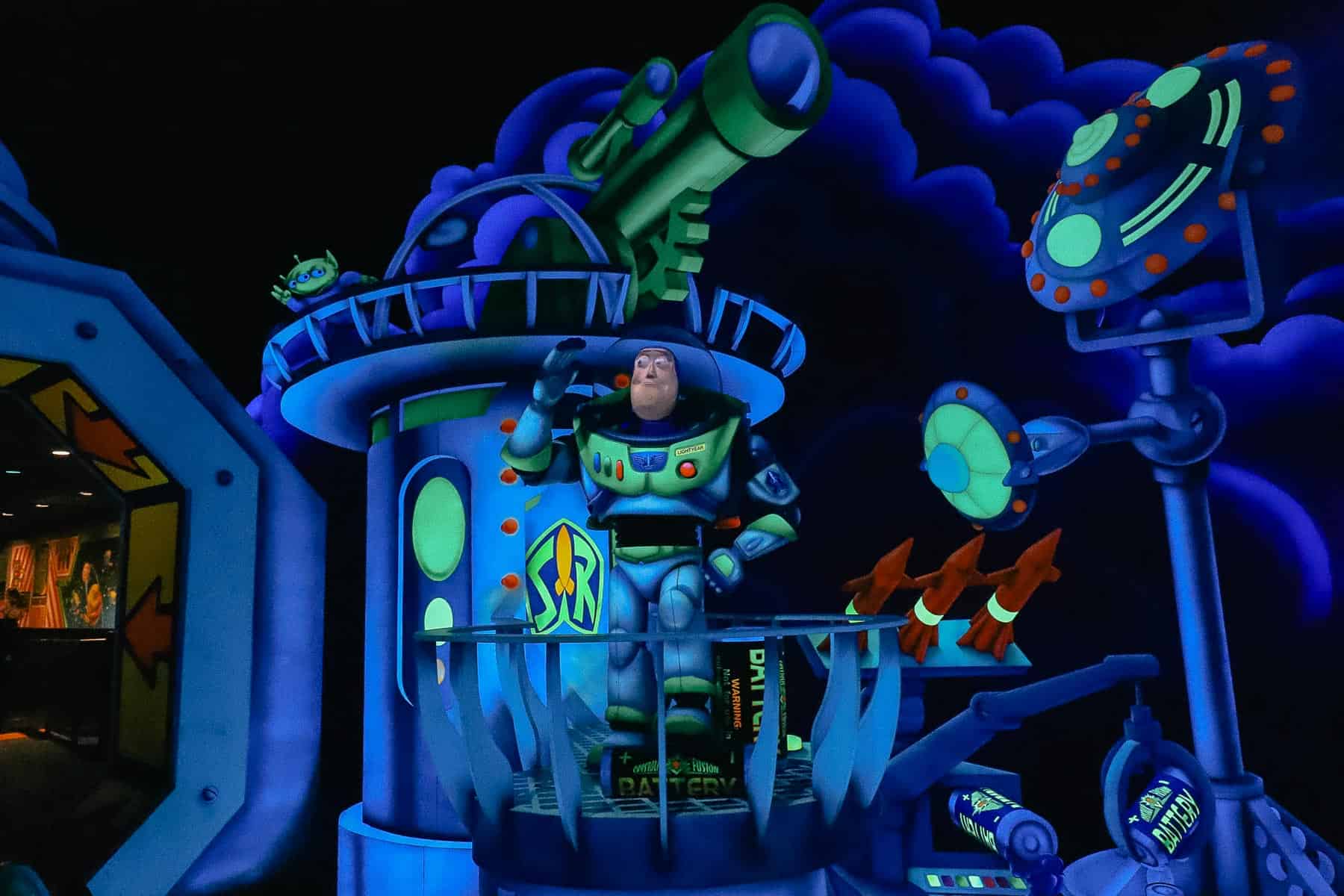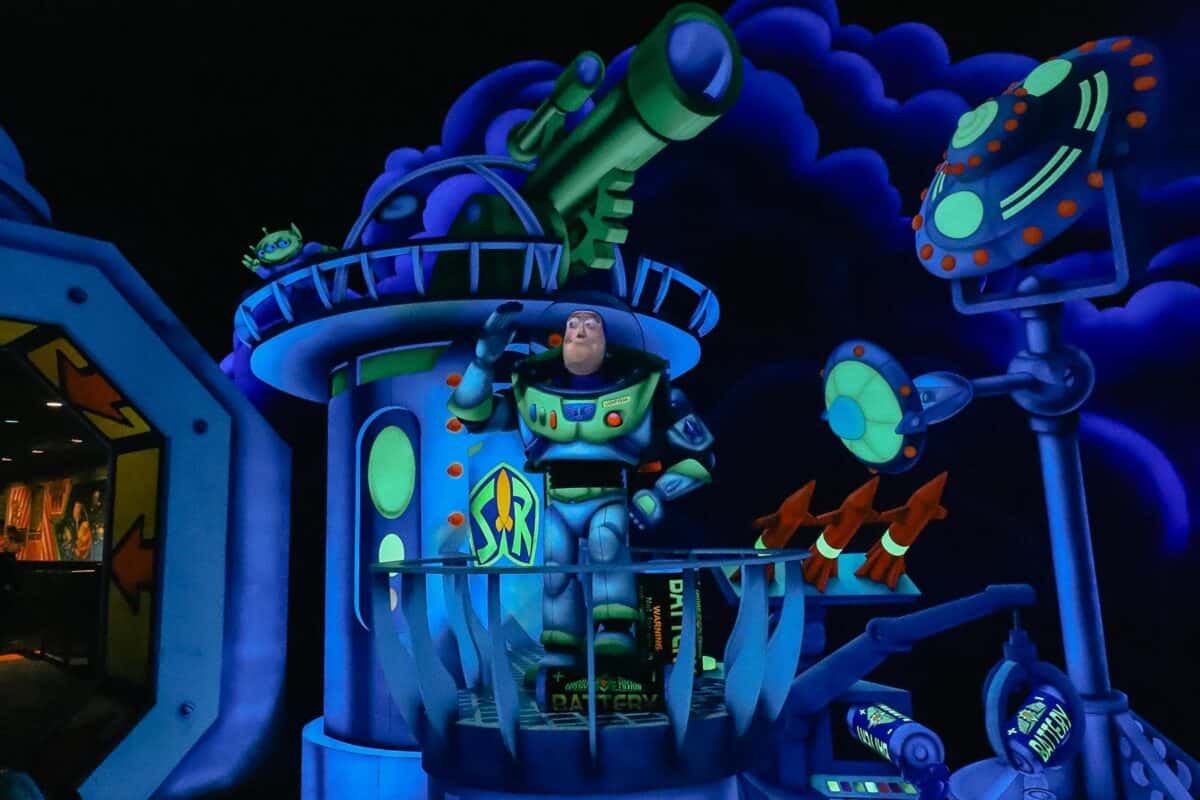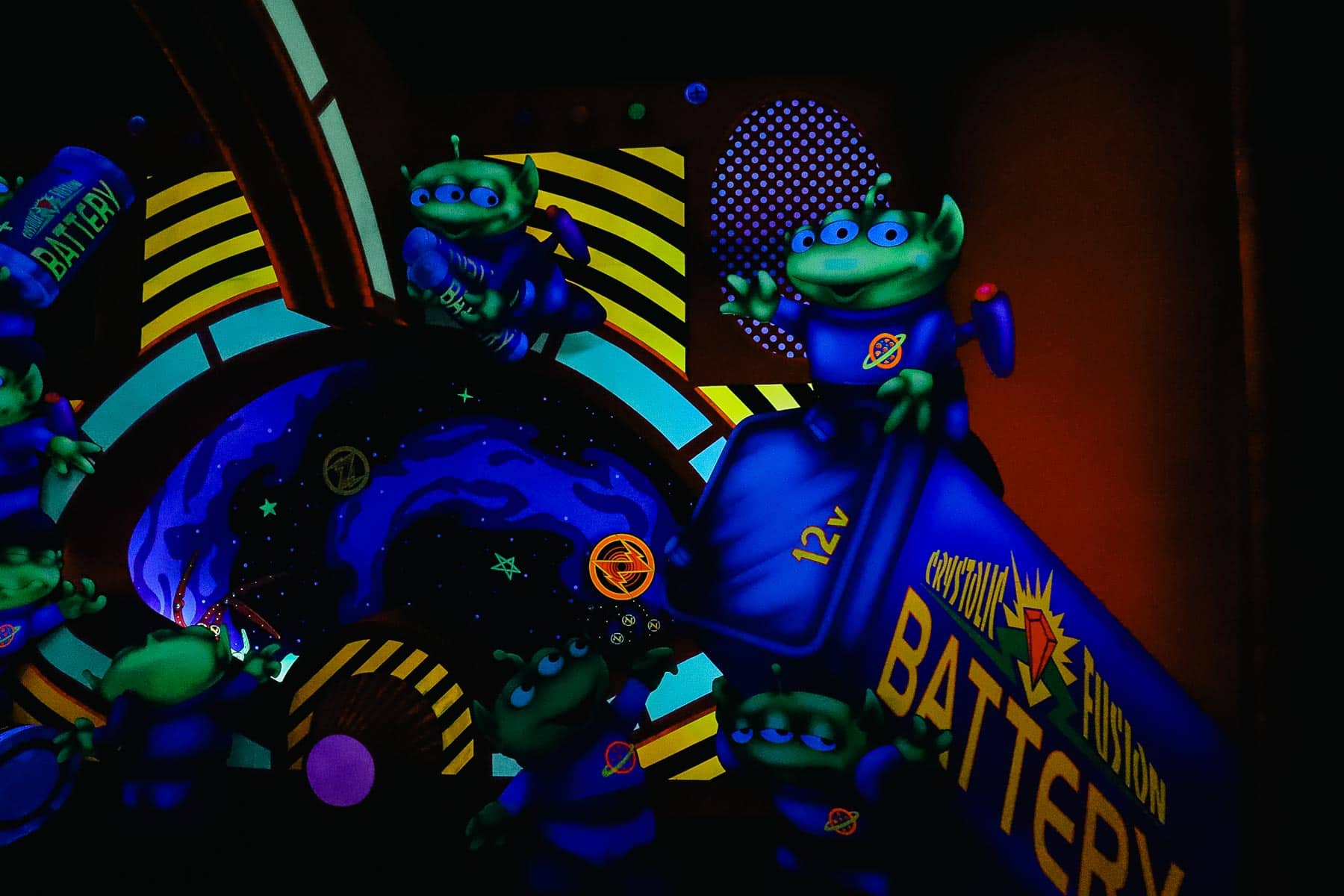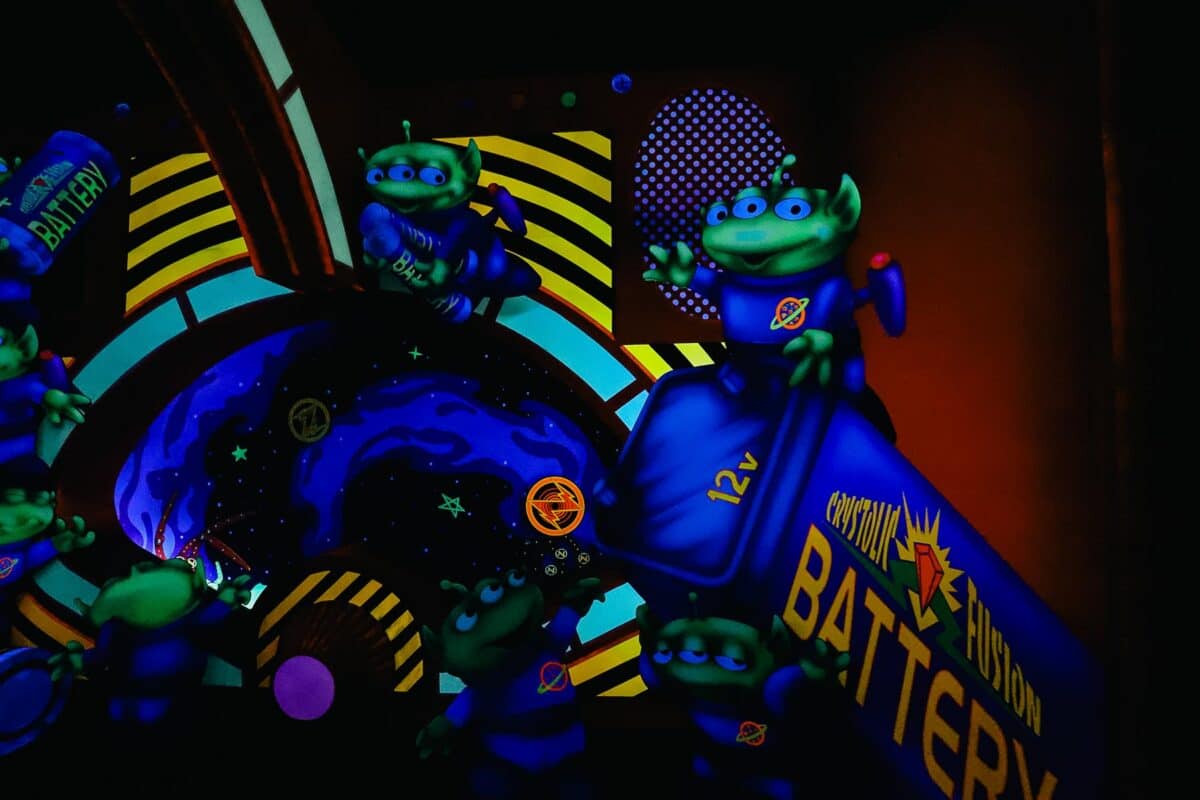 All done with Tomorrowland, we headed back toward Cinderella Castle and picked up a few snacks. Then we marveled at the lack of guests in the hub.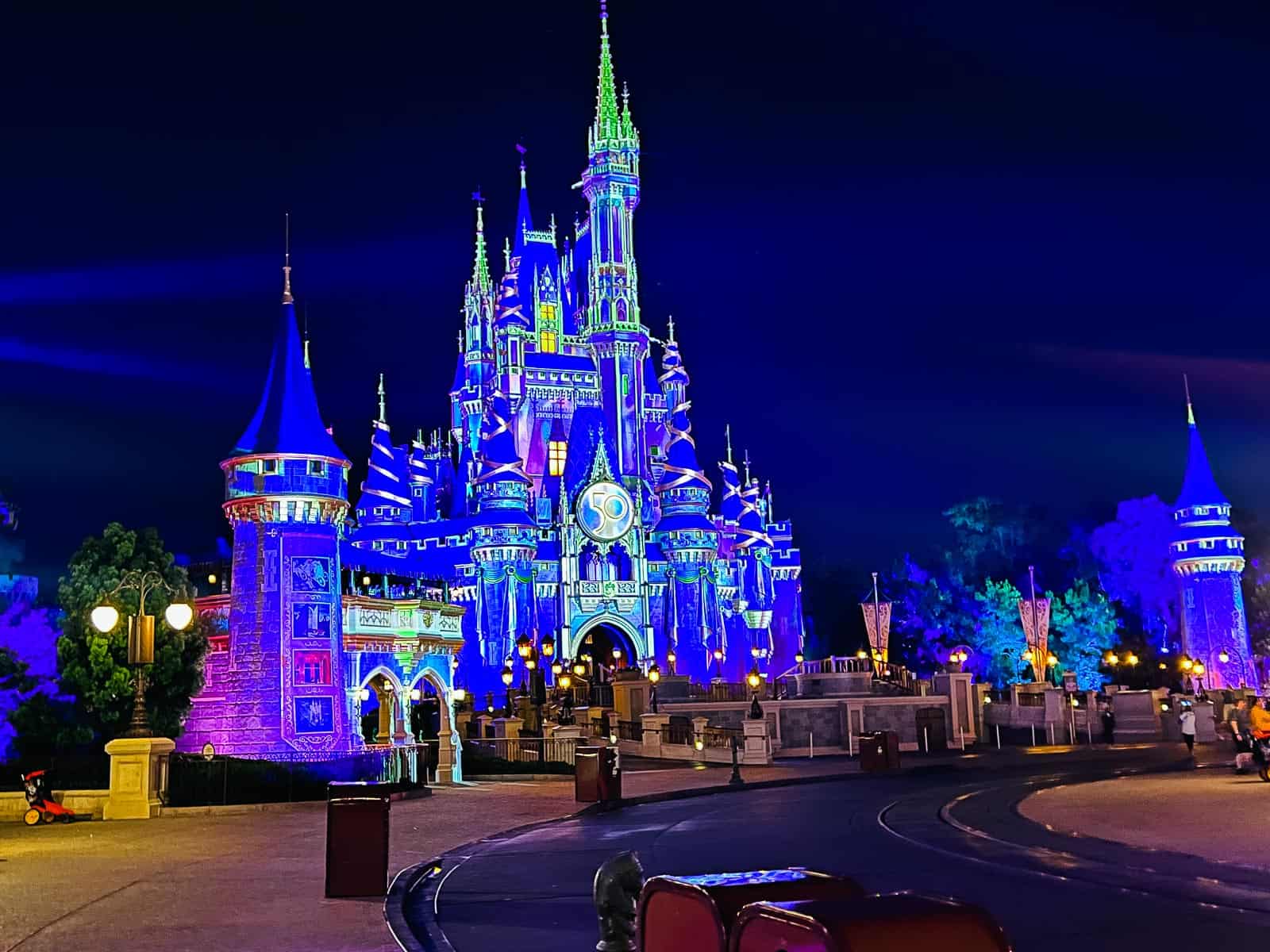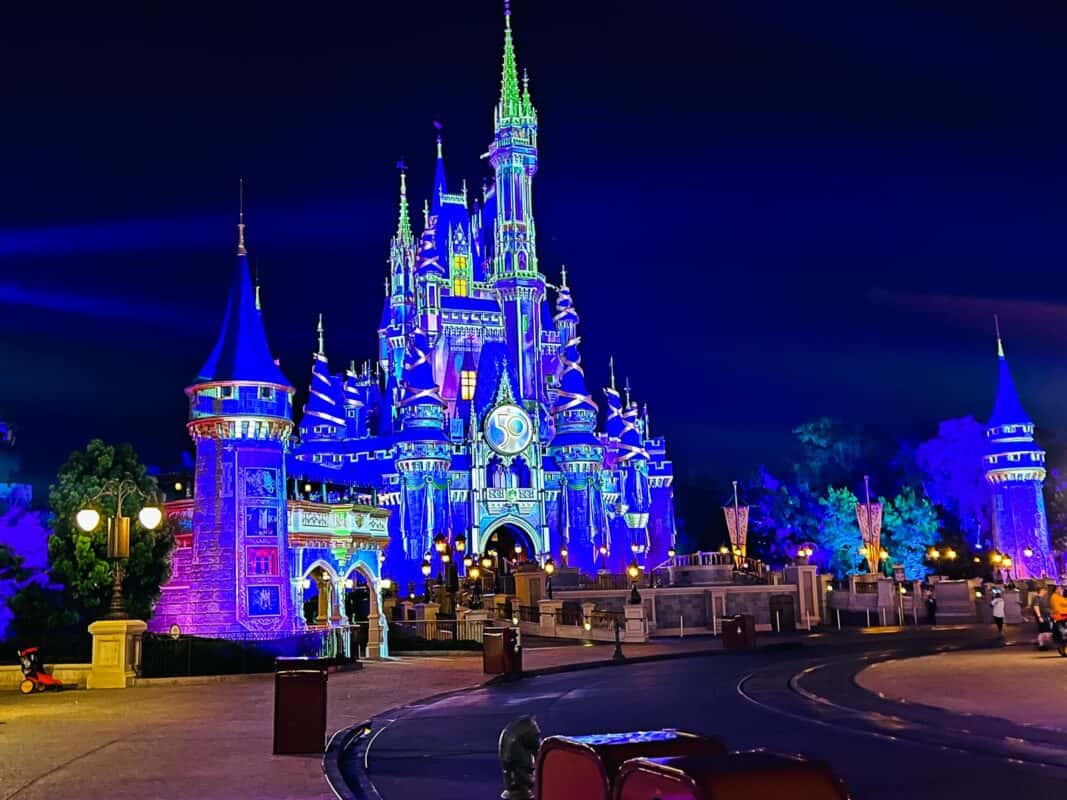 We noticed a newly engaged couple had taken advantage of a PhotoPass photographer. They were having a full photo shoot since no one else was waiting for pictures. Everyone seemed to be having a good time.
Chop, chop! It was time to move on to Adventureland. If you know me, you know when I'm playing the role of captain, I run a tight ship. So we were going to get this done.
On any other day, I would visit the park for 30 minutes, walk around, and leave. But not during After Hours. I'm doing this for your sake, dear reader.
So ice cream sandwiches in hand and popcorn boxes tucked under our arms, we headed to The Magic Carpets of Aladdin. Did I mention it was 50 degrees out this evening?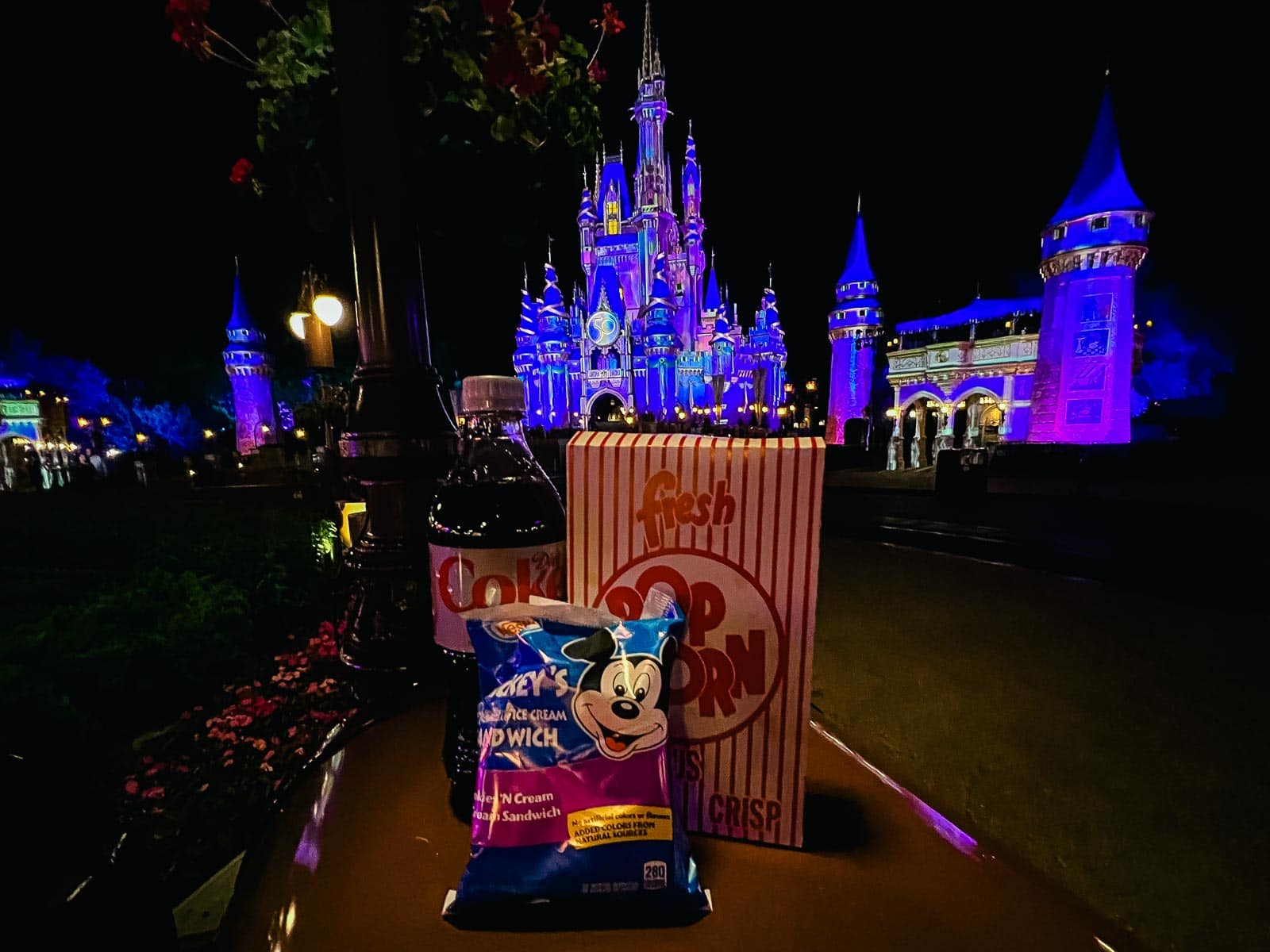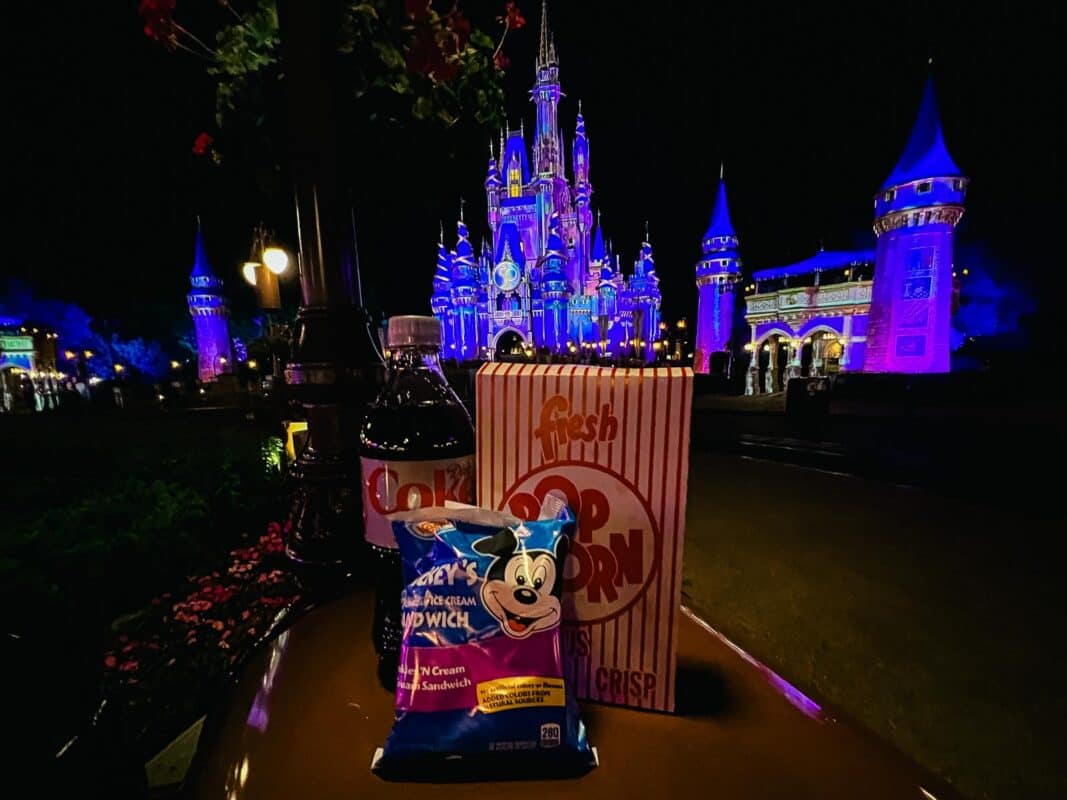 Even writing this, I remember the exact moment I realized it was freezing. It was probably the ice cream and soda that finished me off. Thankfully, we had dressed for chilly weather. But some guests had not, and it was painful to see them shivering as they walked by in tank tops and shorts.
At 11:10 p.m., we boarded our magic carpet and took flight over Agrabah. Afterward, it was time to head to Jungle Cruise. Unfortunately, I had to call an audible. It was too cold to hop on an outdoor boat ride.
Instead, we headed straight to our favorite indoor boat ride, Pirates of the Caribbean. This is one of those, if you know, you know moments. Pirates is heated when the weather is cooler. Splash or no splash, you'll considerably warm up as soon as you enter the queue.
It was 11:15 p.m. when we walked on Pirates of the Caribbean. Then it was time to face another outdoor attraction, Big Thunder Mountain Railroad. We arrived at 11:30 p.m., and it was another walk right on experience.
Next up was Haunted Mansion. We found ourselves in a doom buggy at approximately 11:43 p.m. Unfortunately, the ride stopped toward the end, and we lost about five extra minutes.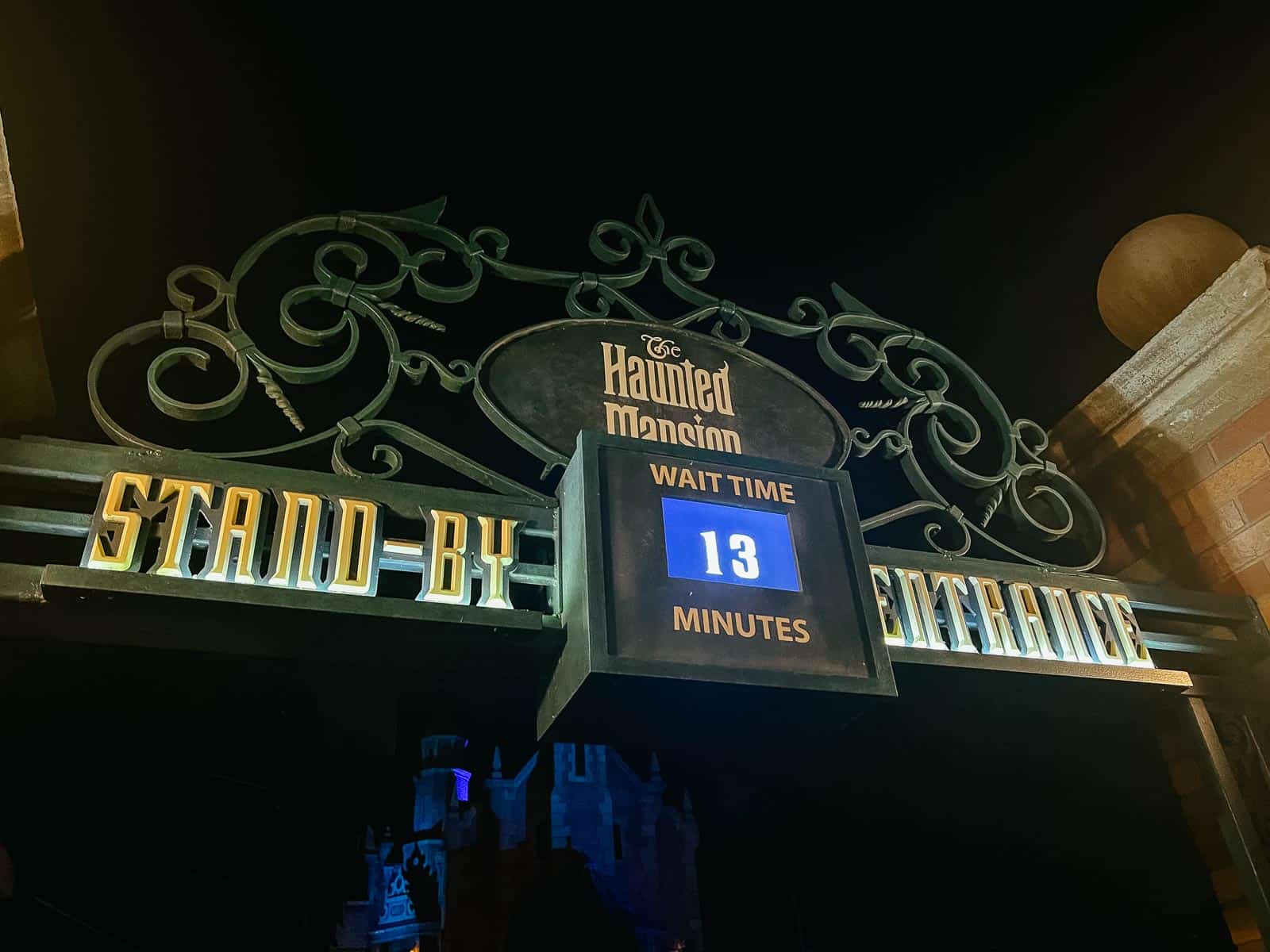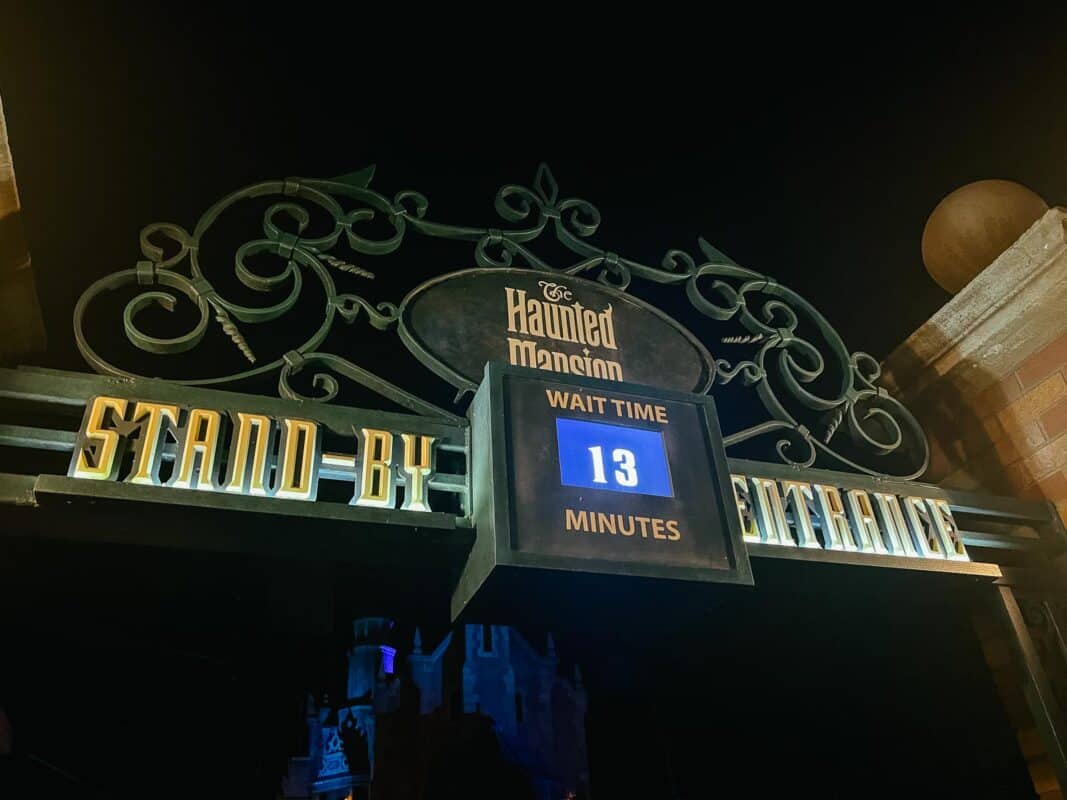 While it might have been cool to sit in the Haunted Mansion, we stopped at the end of the ride. The speed ramp was only a few feet ahead of us in plain sight.
With Peter Pan's Flight, The Many Adventures of Winnie the Pooh, and Seven Dwarfs Mine Train still on our list, would we finish?
Finally, the ride resumed, and we headed straight to Peter Pan. It was 12:02 a.m. when we entered the queue. A small line had formed that extended into the nursery.
Thankfully, we were on the ride at 12:09 a.m. After Peter Pan's Flight, we passed the Mine Train, which had a 30-minute posted wait. I surveyed the line and was surprised to find the queue so full.
On the one hand, we hardly encountered any lines all evening. But on the other hand, it seemed like the biggest perk to After Hours at Magic Kingdom was riding Seven Dwarfs Mine Train. Why does this ride always have a wait?
So we hopped on The Many Adventures of Winnie the Pooh at 12:15 a.m. As we entered the ride, I felt the full blast of heat wash over me, and I was so happy to be warm again.
I started thinking about how snuggling in bed with an extra blanket would be nice. And that Star Wars marathon might still be running.
We had done 14 rides and had a wonderful evening with low crowds. So what if we left a little early? Who wanted to wait in an outdoor line for 30 minutes to ride an attraction we'd experienced so many times before?
As we walked back toward Tomorrowland, I realized I wanted to ride the Seven Dwarfs Mine Train. So we did a quick U-turn and rode The Many Adventures of Winnie the Pooh again for the glorious heat.
Then we got in line for the Mine Train at 12:36 a.m. It had a 20-minute posted wait, and we were on the ride at 12:55 a.m.
It was 12:59 a.m. when we exited. So, technically, we could have gotten back in line again before the end of the night. Several guests did just that.
But at this point, we were worn out and had to catch a bus to return to the room. This is one of those times when staying at a resort within walking distance of the park would have been a huge advantage.
On the way out, cast members were offering last calls for drinks, popcorn, and ice cream treats. So we grabbed a couple of extra drinks for the road. It was nice to have an extra caffeinated soda to stick in the room fridge for the following day.
Thankfully, we didn't have to wait long for our resort's bus. It was pretty full, but we made it back to the room by 1:30 a.m., which was considerable given we'd walked out of Magic Kingdom a few minutes after 1:00 a.m.
So the question is–
Is Disney After Hours at Magic Kingdom Worth It?
Yes, After Hours at Magic Kingdom is worth it! We had a great time and were able to experience 16 attractions within 3.5 hours. It would have been much more pleasant if the weather had been warmer. But we weren't necessarily miserable because we had dressed comfortably and appropriately.
We will plan to attend this event if and when Tron becomes part of the attraction lineup. However, at that point, we would anticipate minimal waits for the Seven Dwarfs Mine Train.
So far, of the Disney After Hours events we've attended, the most bang for our buck has been at Hollywood Studios After Hours. We enjoyed riding some of our favorite attractions multiple times.
With so many newer attractions that hold significant wait times during regular operating hours, it's easy to justify the extra cost of the ticket. Later this Spring, we plan to attend After Hours at Epcot, and we might try out Typhoon Lagoon.
I'm already working on a strategy for Epcot. But with the distance between some of the sought-after attractions, we'll definitely be doing things differently. Let's hope they bring some unique characters out too. Given the attraction lineup, I believe they're warranted.
As for characters at Magic Kingdom, it was my one complaint. At Hollywood Studios, we ran into several characters who don't meet regularly.
So it would have been nice to have run into a few surprise characters between some of the popular attractions. For instance, Dopey and Snow White would have lightened the mood around the wait time at Seven Dwarfs Mine Train.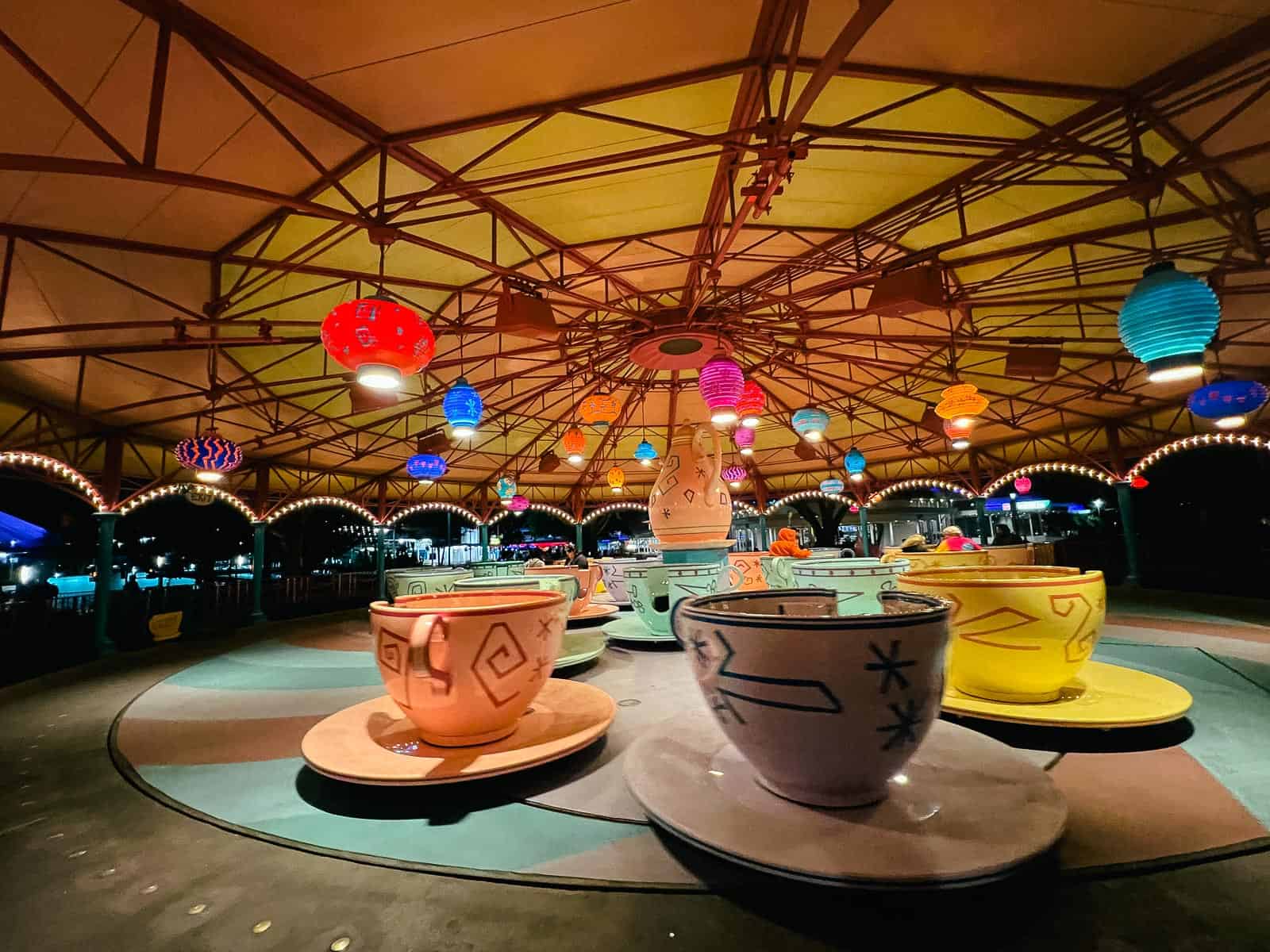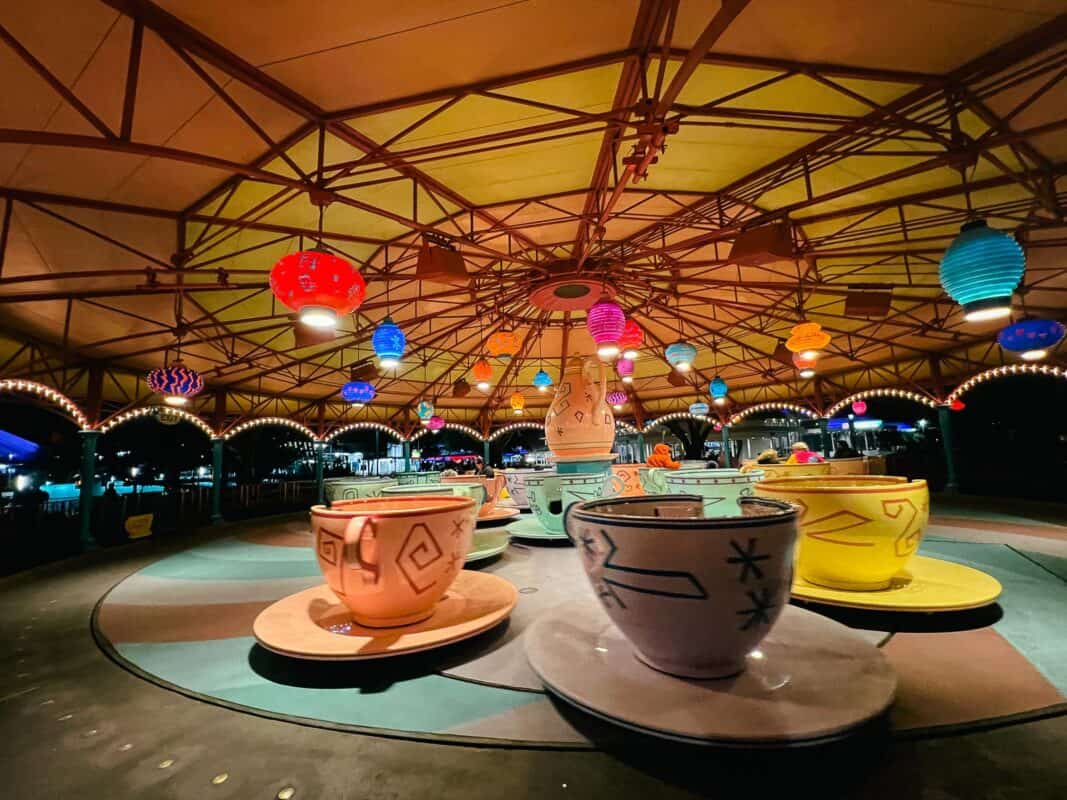 Final Thoughts
We hope this review helped you discern whether or not the extra ticket for After Hours is suitable for you. If you can stay up late and discipline yourself to rest during the day, we think you can receive a ton of value from this event.
However, personally, we wouldn't recommend spending the day in the parks or doing anything that would tire you quickly. Before our party, we checked in to the hotel and worked on a room tour.
Then we literally rested and started watching that Star Wars marathon on TV. When we left the room, we had dinner at River Roost, the lounge at Port Orleans Riverside.
After a light dinner, we took a bus from the resort to Magic Kingdom and only barely arrived before the fireworks. Yes, our ticket would have allowed us a couple more hours in the parks.
But if we had started earlier, we would probably not have made it through the prime hours when hardly any guests were in the park. And that, my dear friends, is what you're paying for when it comes to After Hours at Magic Kingdom-no lines and plenty of rides.
For more Disney After Hours, try the following:
For other seasonal parties and extra-ticketed events at Walt Disney World, you might enjoy the following:
In the Comments
Do you have any questions about After Hours at Magic Kingdom? Did you find this review helpful? Would you consider going to this kind of event?