The Disney Skyliner opened on September 29, 2019. It is the newest form of transportation at Disney World.
In this review, we will look at the Disney Skyliner map. It provides us with a visual of how the Skyliner operates and the destinations it services.
However, for the most current information, you'll want to check out our guide that covers the new gondola system, including the resorts and travel times.
The Disney Skyliner: Resorts, Travel Times, & Details
Disney Skyliner Map
If you have had an opportunity to stay at a Walt Disney World Resort recently, you might have noticed this map of the Skyliner gondola system in your room.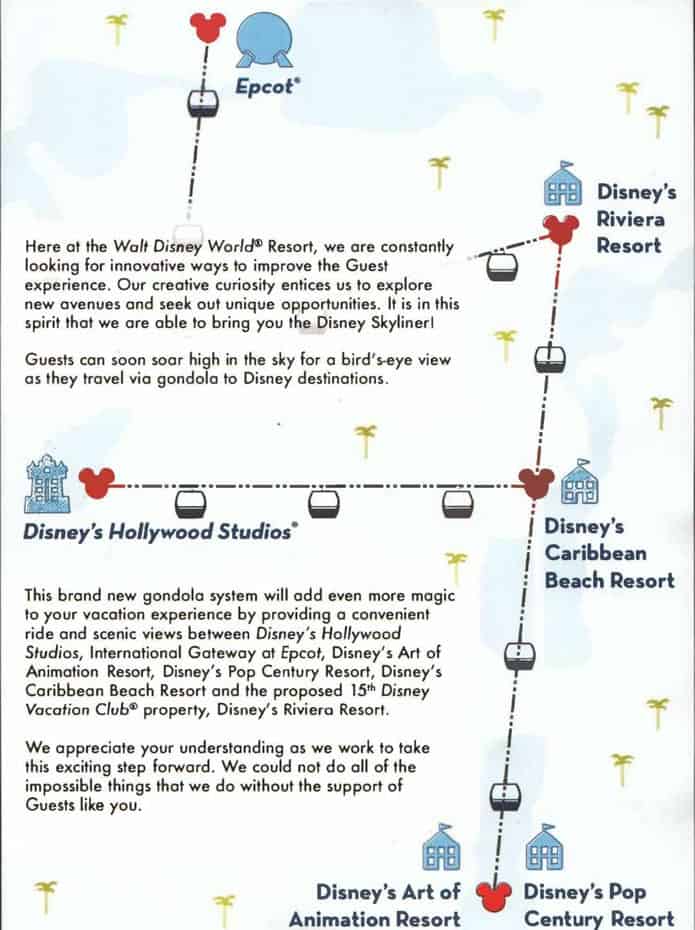 The Disney Skyliner will service the following resorts as shown on the map:
Additionally, guests will have the opportunity to board the Disney Skyliner at the following theme parks:
Epcot (International Gateway Entrance)
Hollywood Studios
The gondolas feature classic character theming. There are so many different ones that it's hard to keep up.
If you have a favorite character, it is likely propelling through the air on a Skyliner Gondola at Walt Disney World.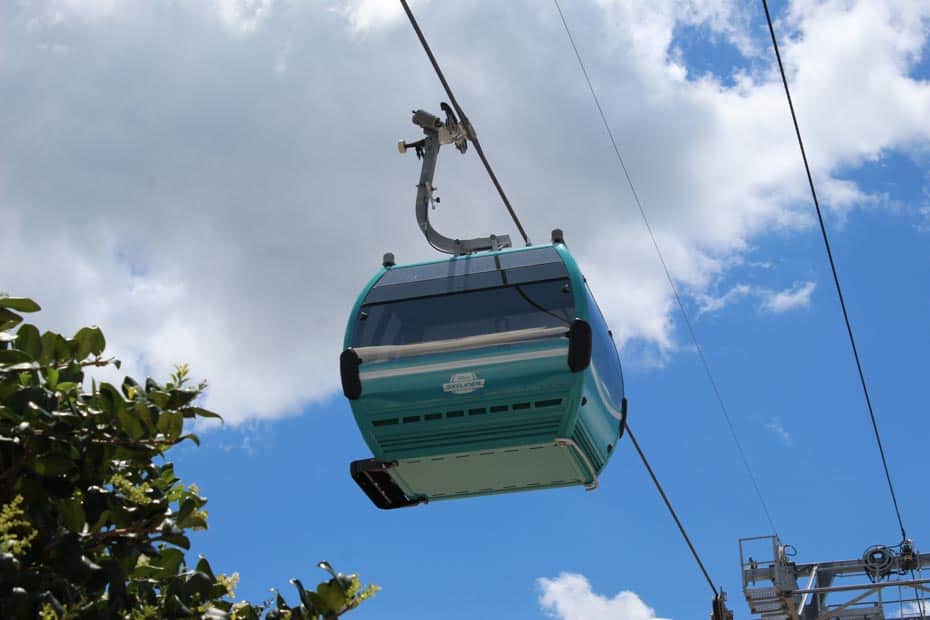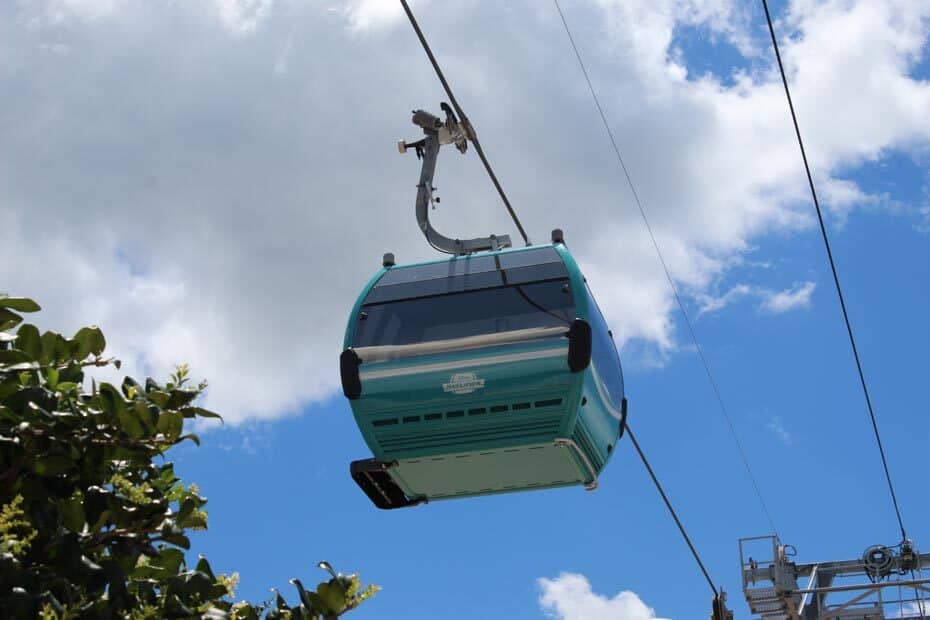 Above we see The Princess and the Frog, and below, Monsters Inc.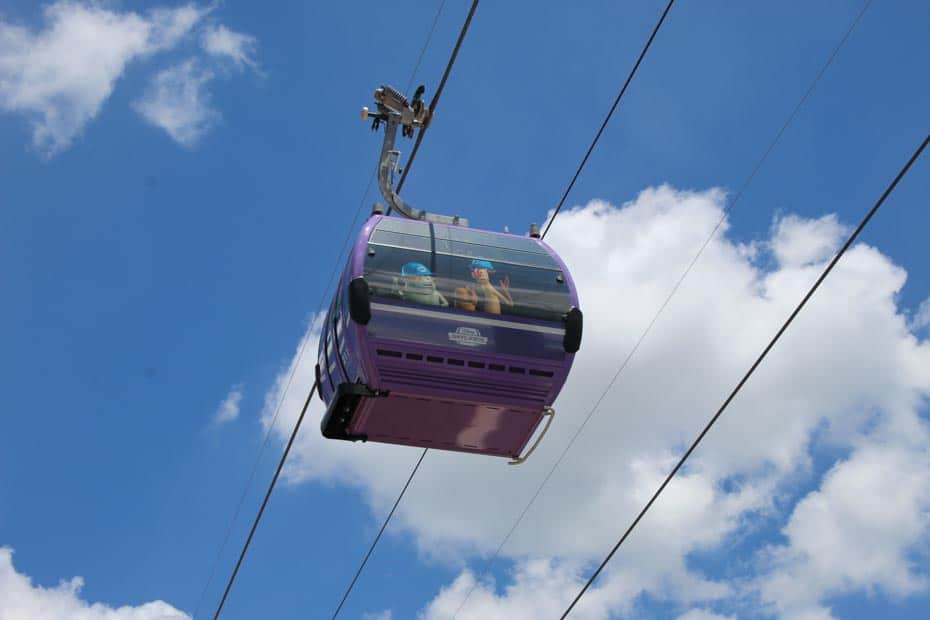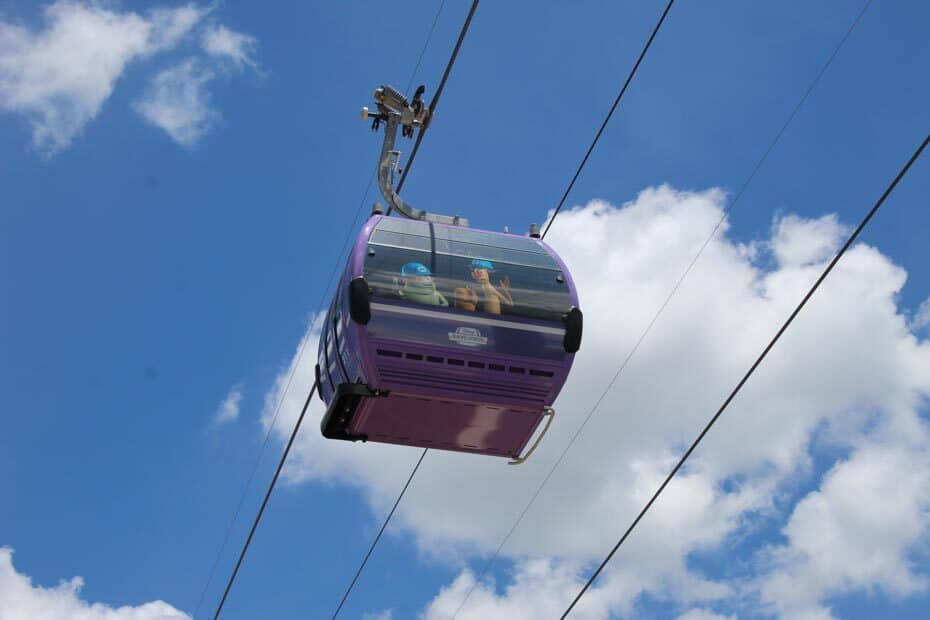 And this next gondola features the Sugar Rush Racers from the Wreck-It Ralph franchise.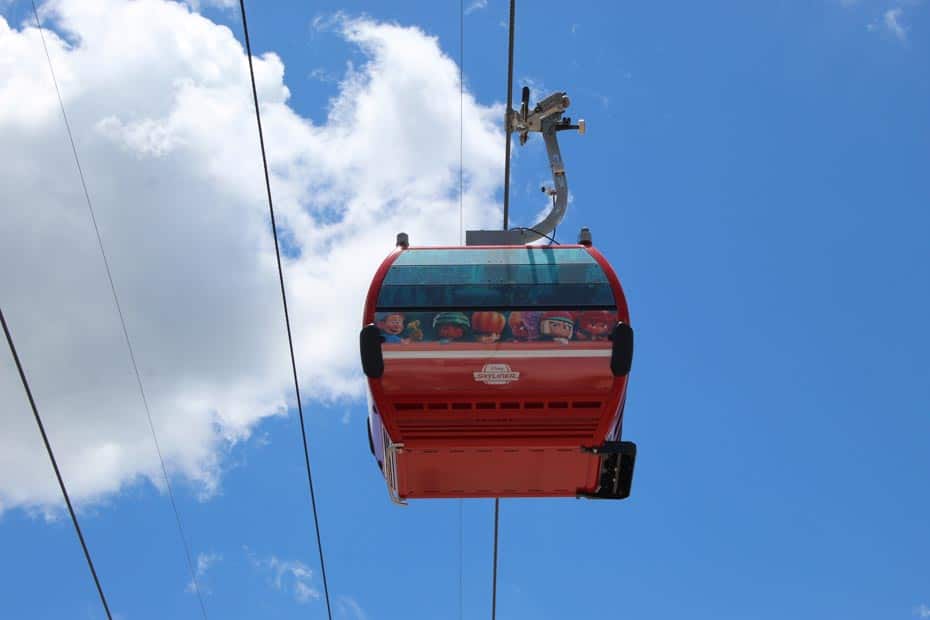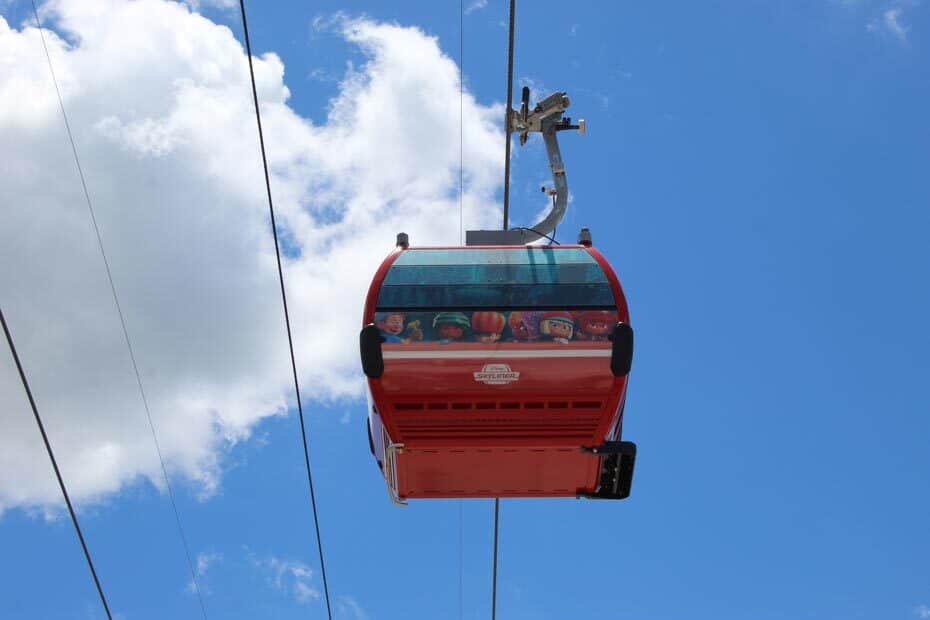 Taking it way back below is Smee from the original classic Peter Pan. This one is running in my top five favorites and is probably a contender for the winner in my book.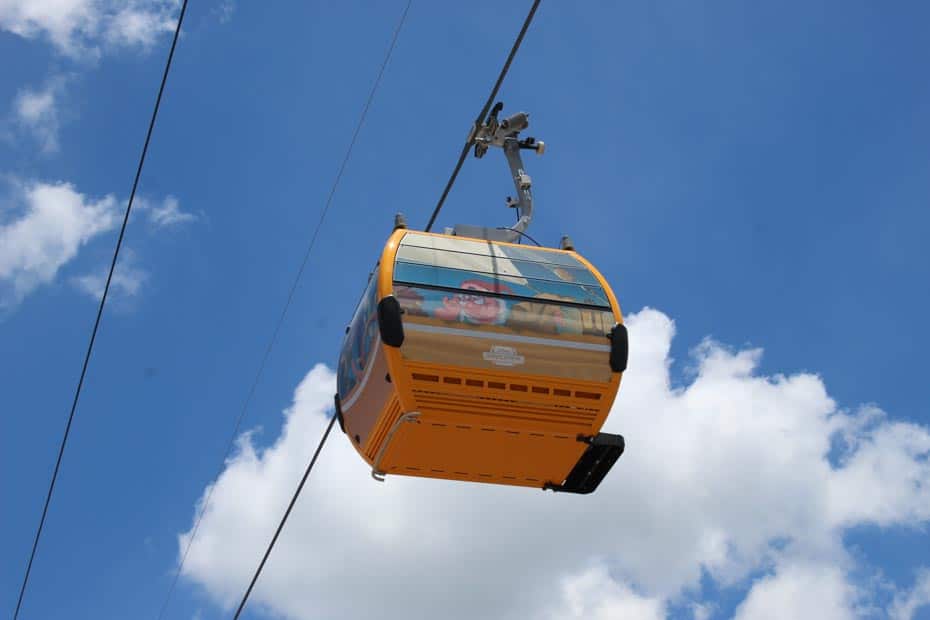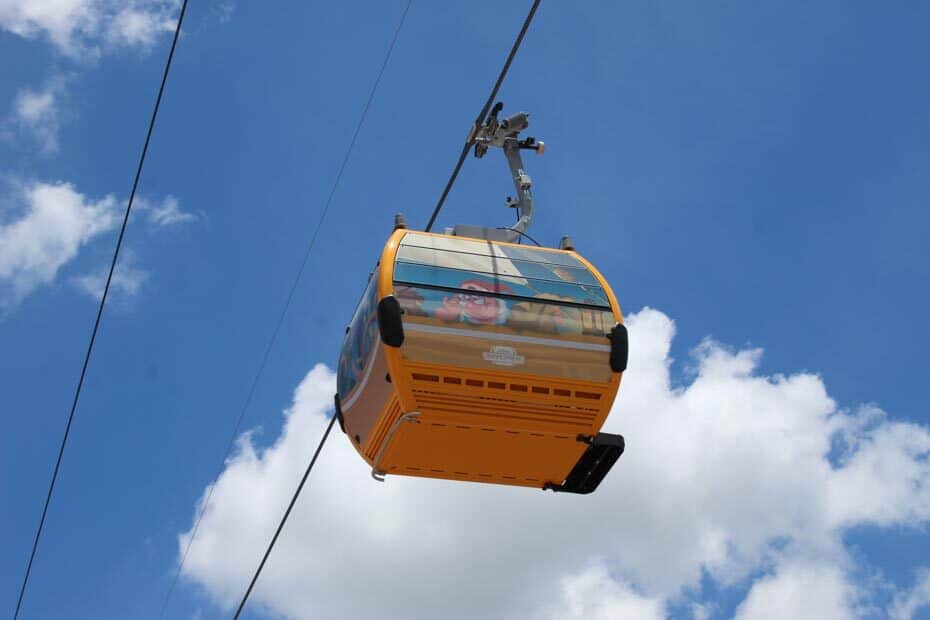 When you visit Walt Disney World, you will probably be in for a shock. There are so many changes that have taken place. It is an exciting time to visit and see the progress made.
For instance, the entire entrance to Disney's Hollywood Studios has been updated. In addition, the new bus stops are pen and are located just behind the Skyliner Gondola station below.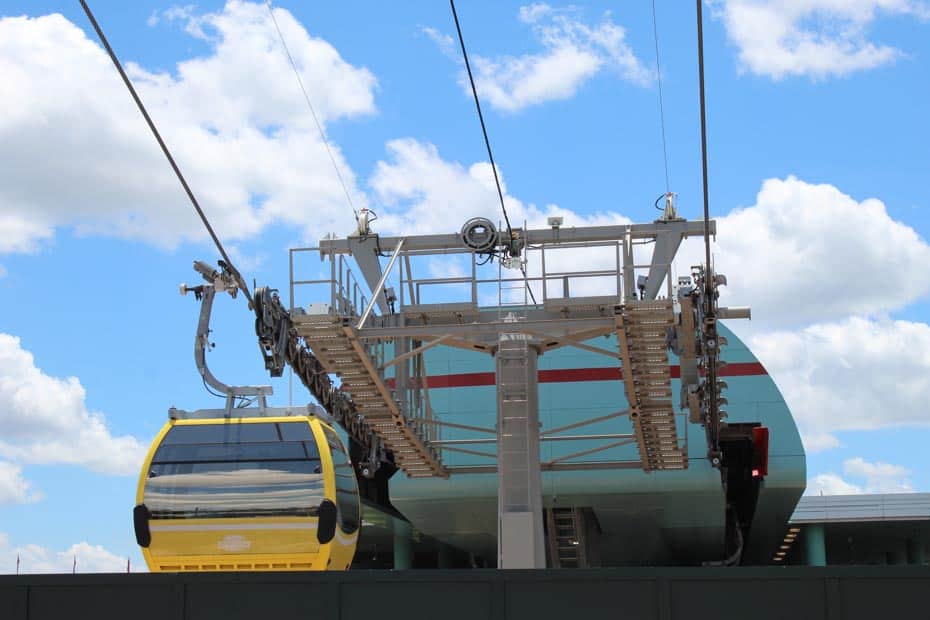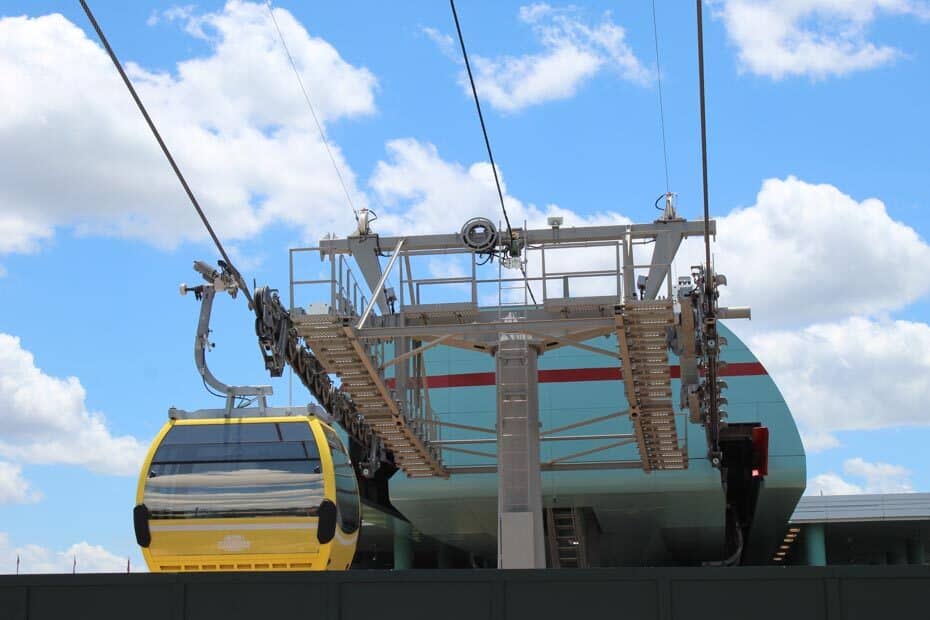 If you visit Walt Disney World by car and drive down Buena Vista, you'll see the new air traffic. It's neat to sit in your car at a traffic light. The gondolas seem to move on and pass you by while you wait.
I wonder when we will say, "We should have taken the Skyliner. It would have been faster." or "We wouldn't have been sitting in traffic if we had taken the Skyliner."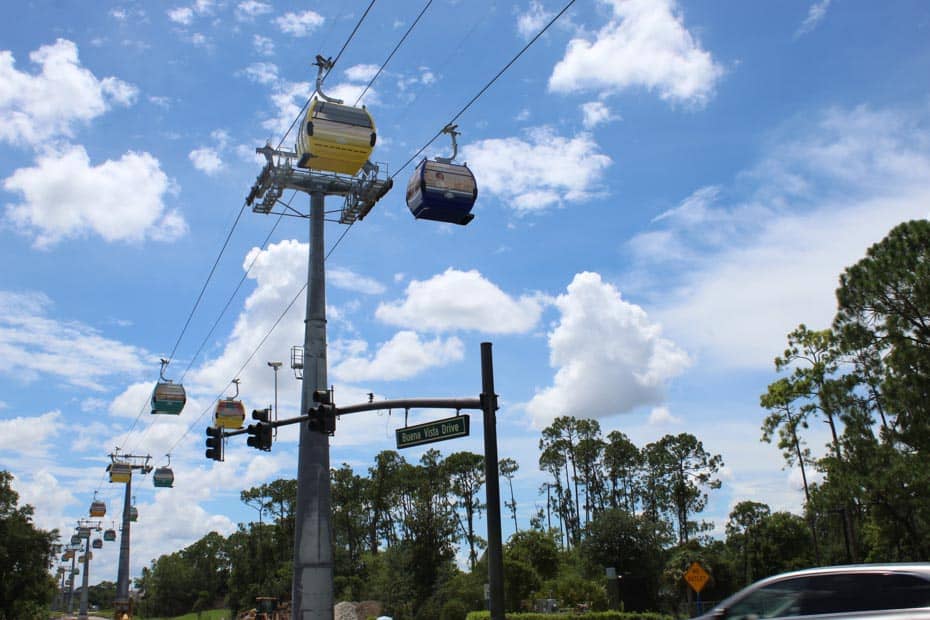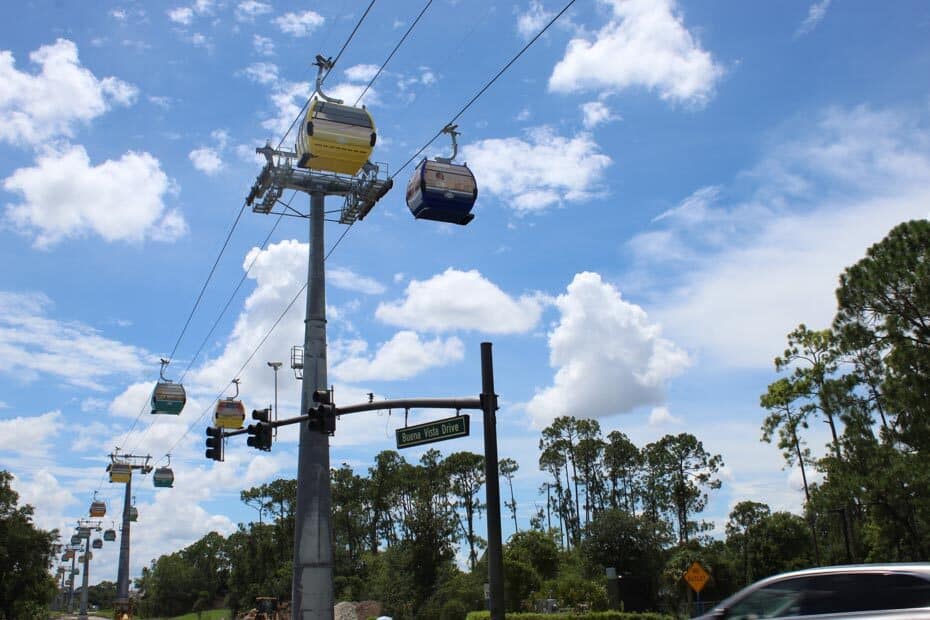 There will probably be some days when a thunderstorm pops up. Then we can make statements like, "Whew, glad we took the bus, wouldn't want to be hanging out right now."
Let's face it. We don't know how these types of things will work until the Skyliner has had a chance to operate for months.
Anyway, below is the turnaround station just off Buena Vista at the Epcot Resorts Blvd on the Boardwalk side. If you aren't quite familiar with the area, this picture was taken from the walkway to Disney's Hollywood Studios from the Boardwalk.
If you are traveling to or from Epcot on the gondola, this is where you will slow down and make a ninety-degree turn.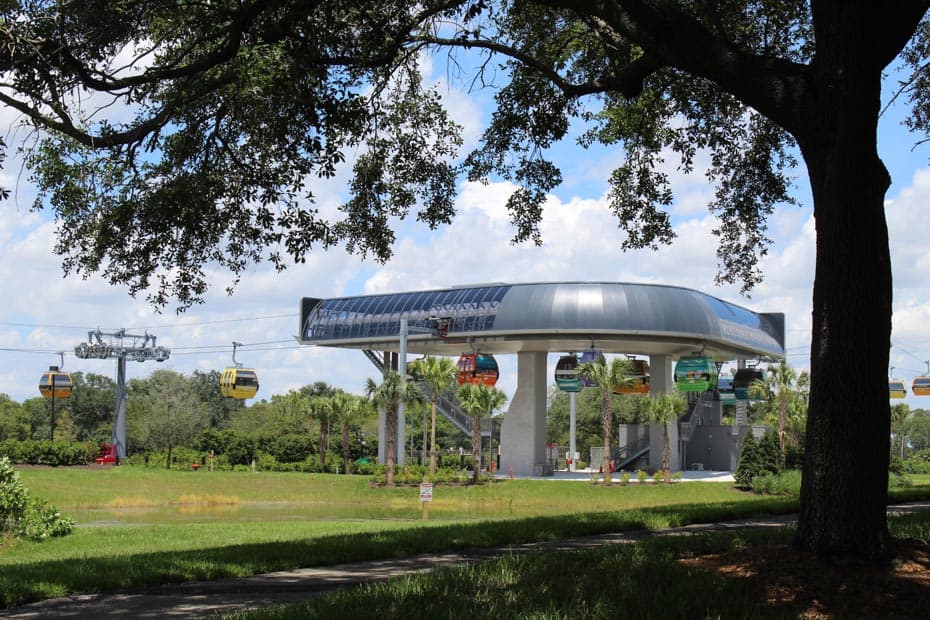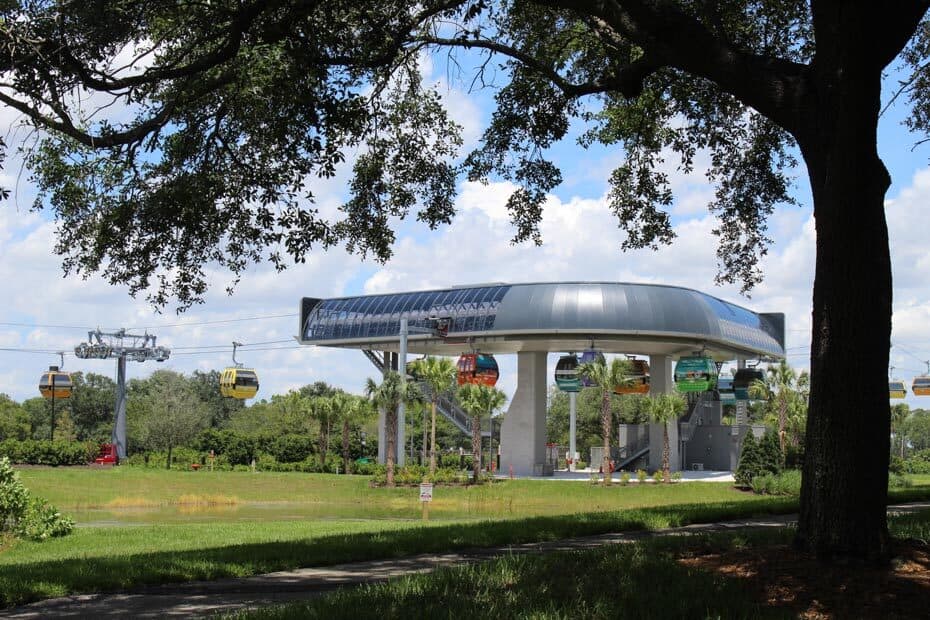 This is the latest progress on the Disney Skyliner for now. We will report back with full coverage after the system is up and running. For now, the most important thing is to know if the opening date will fall before your Disney vacation.
One of the most important things to know at Walt Disney World is using the complimentary transportation provided. Being up to date and familiar with the best way to get around the property will save you precious vacation time.
Plus, you are likely going to want to go home and brag to all your friends and family about the views you got from the gondolas.
I, for one, can't wait for this new view of Walt Disney World! Especially gondola's at sunset!
If you are interested in brushing up on transportation, check out the Disney World Monorail guide or find out more about taking the ferry to Magic Kingdom.
Additionally, we have a complete guide on Disney Friendship boats for anyone staying around Crescent Lake. They are the ones that travel between Epcot to Hollywood Studios and service the Epcot resorts.
Lastly, I have a complete guide on Disney Springs transportation. This guide is helpful if you plan any dining reservations at the venue.
Related: The Best Disney Springs Restaurant
If you have any questions or feedback, feel free to leave a comment. Hopefully, this information was helpful in your planning.
Resorts Gal specializes in providing information specific to the Walt Disney World Resorts and the surrounding Orlando area. In addition, you might enjoy our list of the best off-site hotels close to Disney World.
Some of them include:
Or you may enjoy our guide to the best Marriotts Near Disney World for a few other options. Of course, Disney's Swan and Dolphin is one of our favorites.
Related: Disney's Swan and Dolphin Review
In the comments: Did you find this map of the Skyliner helpful? Have you ridden it yet?
Planning a Walt Disney World or other Disney Destination vacation?
Our friends and travel partner, Firefly Travels, excels at doing Disney differently. You can fill out a plan your trip form on their website, and someone will reach out shortly to discuss the specifics.