Brew-Wing Review (The Odyssey) at Epcot Food and Wine 2022
Brew-wing is one of the marketplaces at the 2022 Epcot Food and Wine Festival. This marketplace is slightly different from the others because it's located inside the Odyssey building.
The Odyssey is located between Test Track and the World Showcase, toward the Mexico Pavilion. It's where the Epcot Experience was formerly located, among many other things.
Unfortunately, I did not get around to trying anything at Brew-Wing this year as I had anticipated. But we'll still look at the menu items with prices below.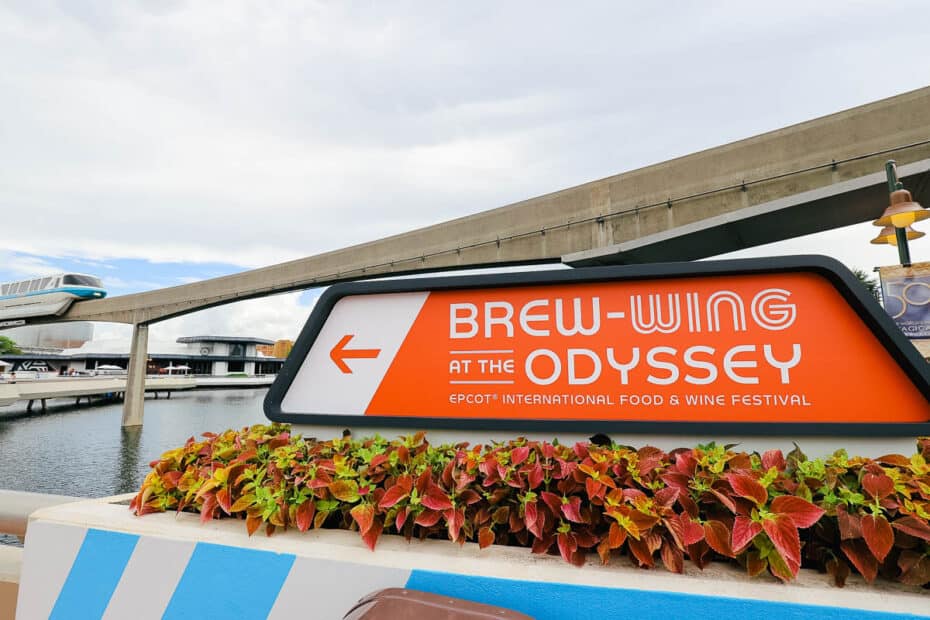 Brew-Wing Menu Items with Prices
Here are the menu items with prices.
Sticky Wings with Peanut Sauce and Grape Gel ($7.50)
Garlic Parmesan Wings ($7.50)
Traditional Buffalo Wings ($7.50)
Siracha Lime Wings ($7.50)
Dry Rubbed Jerk Spiced Wings with Papaya Chili Sauce ($7.50)
Crispy Brussels Sprouts ($5.00)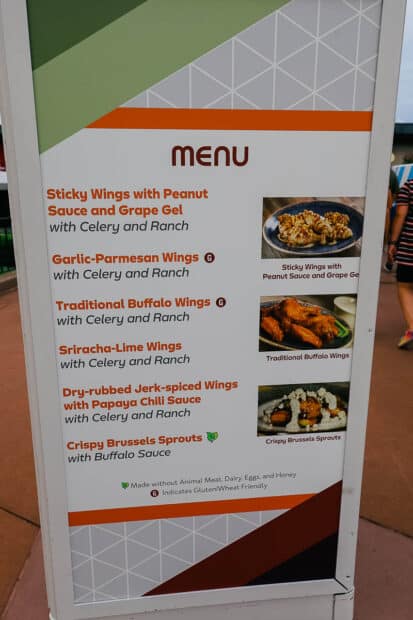 Beverages:
Ivanhoe Park Brewing Company Pineapple Vibes Blonde Ale
3 Daughters Brewing Watermelon Wheat Ale
Central 28 Beer Company Groveland Road Blood Orange IPA
Bold Rock Honeycrisp Hard Cider
Woodchuck Guava 'Nother Hard Cider
Blake's Hard Cider Co. Strawberry Lemonade Hard Cider
(All ale's and ciders are $5.00 or $9.00 based on serving size.)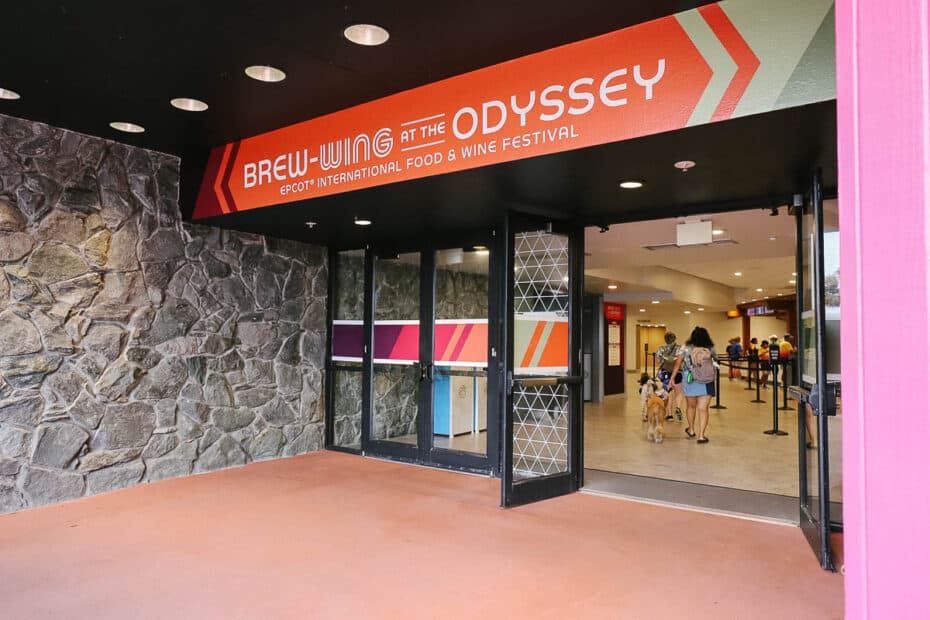 Brew-Wing is a stop for chicken wings in a variety of flavors. I hoped to try the crispy Brussels Sprouts with Buffalo sauce but couldn't fit it in this Festival.
When you enter Brew-Wing, there are two separate lines.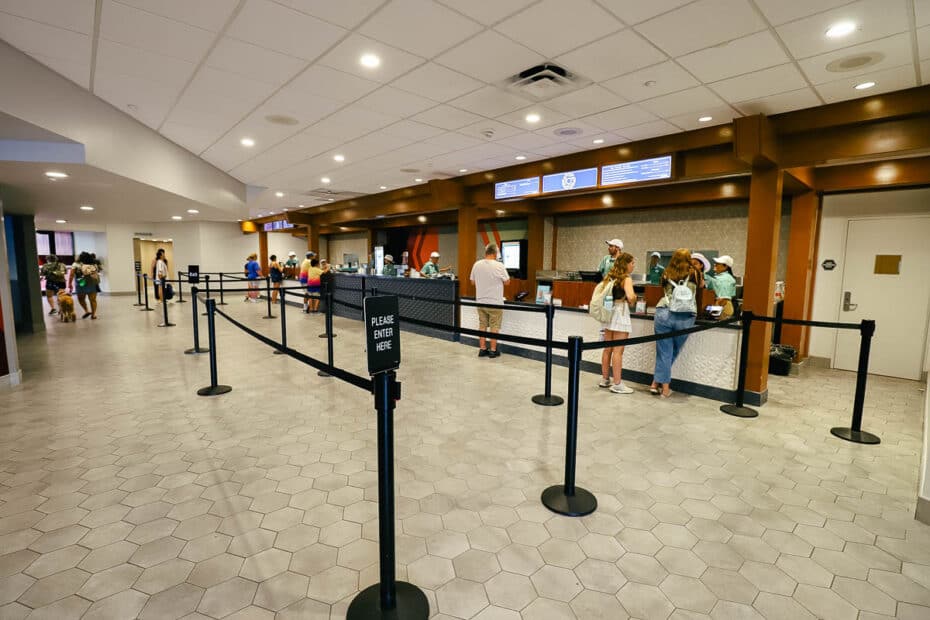 And the best part is this ample, air-conditioned space with tables. So if you're in the area and it's extremely hot or inclement weather, this isn't the worst place to take a break.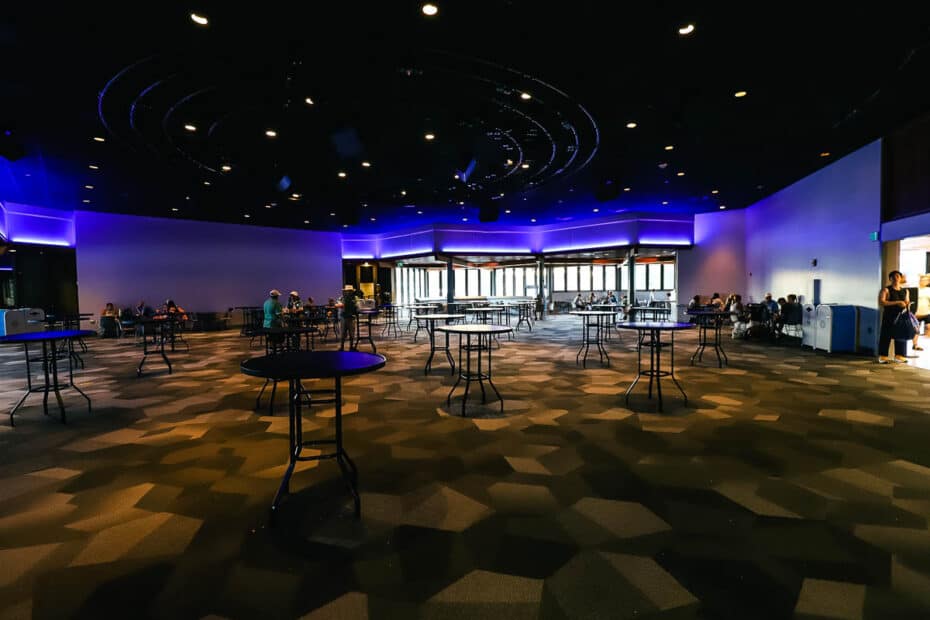 Maybe, I'll get back over that way before the Festival ends. But we've got far more important coverage of new resorts, dining reviews, and a few other things to get to for the time being.
We have two more food booths to wrap up:
And then I'll put together an overview of everything we've tried to date:
Epcot Food and Wine Festival Guide for 2022
To date, we've been to:
In the comments:
Have you had a chance to try Brew-Wing yet? Do you enjoy chicken wings and look forward to trying any of these?