A Visit to the Coca-Cola Store at Disney Springs with Rooftop Bar
The Coca-Cola Store at Disney Springs is a popular stop. The store has multiple floors packed full of Coke-branded merchandise, and it's topped off with a rooftop bar.
If you're planning a visit to Disney Springs, make sure to take a few moments to browse the store, and don't forget to head up to the rooftop. The views are stunning, and no purchase is required to visit.
However, I have found the Coca-Cola rooftop bar to be the perfect place to pick up a soda, beverage, or maybe even a frozen drink.
The Coca-Cola beverage bar offers a pretty extensive menu of different drink products. So if there's some particular sort of soda that's hard to locate, you might find it here.
In this article, we'll take a look at a few photos of what you can expect on your visit. We will also take a quick look inside the Coca-Cola store portion of the venue.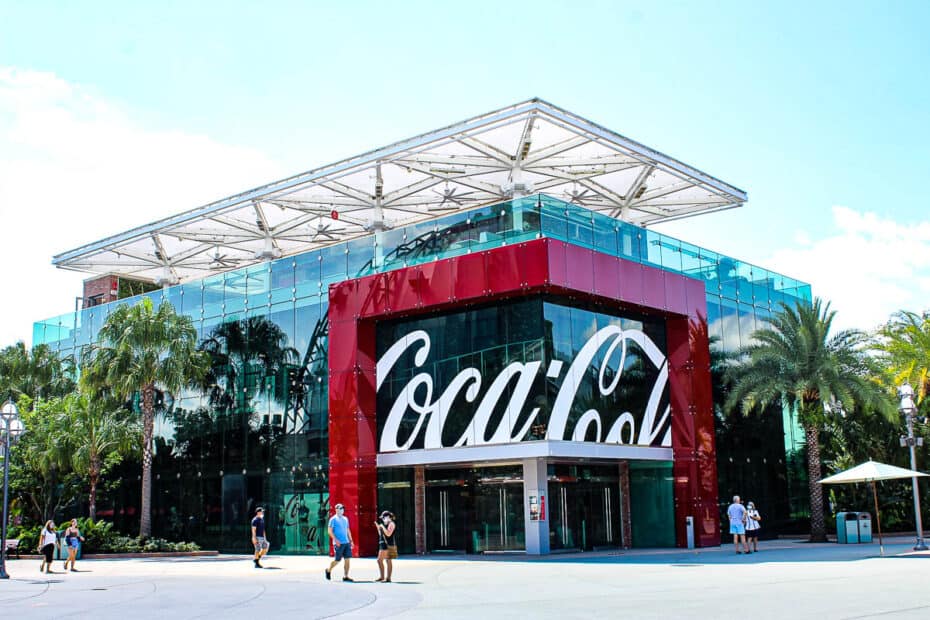 | | |
| --- | --- |
| Disney Springs Restaurant | Coca Cola Rooftop Bar |
| Location: | Town Center |
| Type of Service: | Quick Service |
| Type of Food: | Drinks and Snacks |
| Price Range | $14.99 and Under |
| Disney Dining Plan | Unavailable |
| Tables in Wonderland | N/A |
| Annual Passholder Discount | N/A |
| Menu | View Here |
Coca-Cola Rooftop Bar
The Coca-Cola store is one of the first things you will see when you exit the parking area from the orange garage at Disney Springs. It is the large building to the immediate left when you come down the escalator.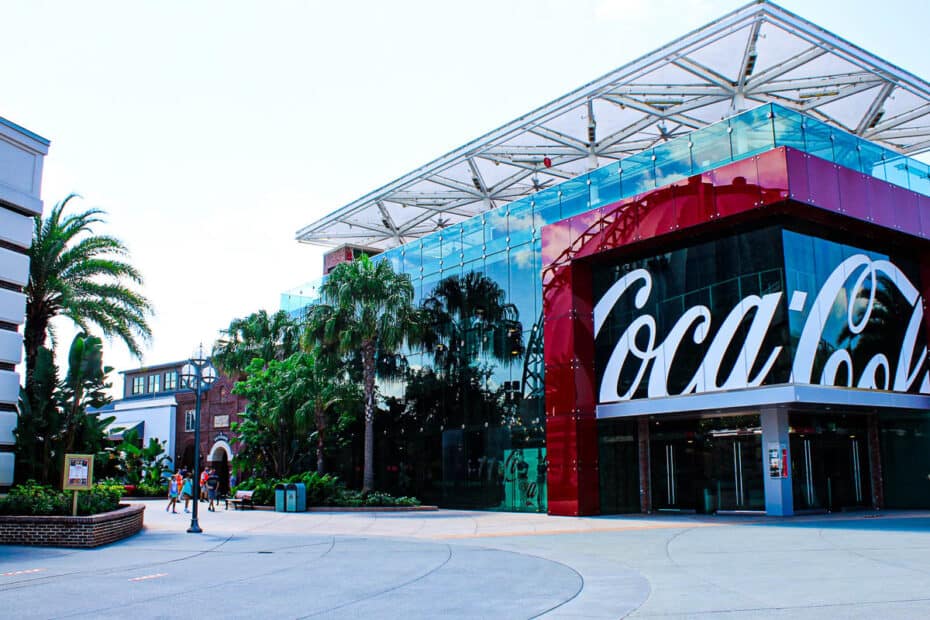 Inside the store, three floors offer different Coca-Cola merchandise. If you are a collector of Coca-Cola items, you'll probably want to take the time to look around a bit.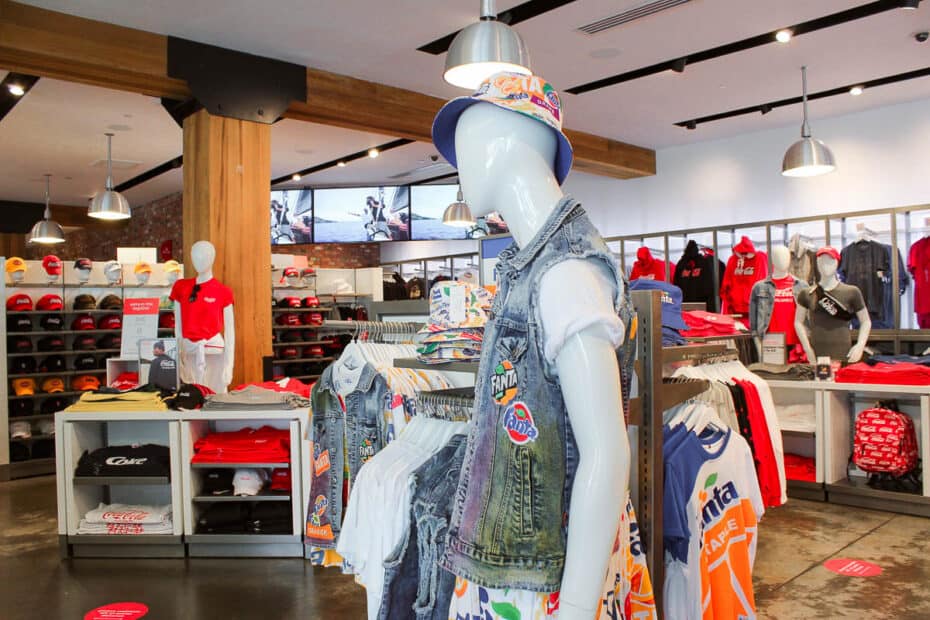 There are many, many items available to browse and purchase.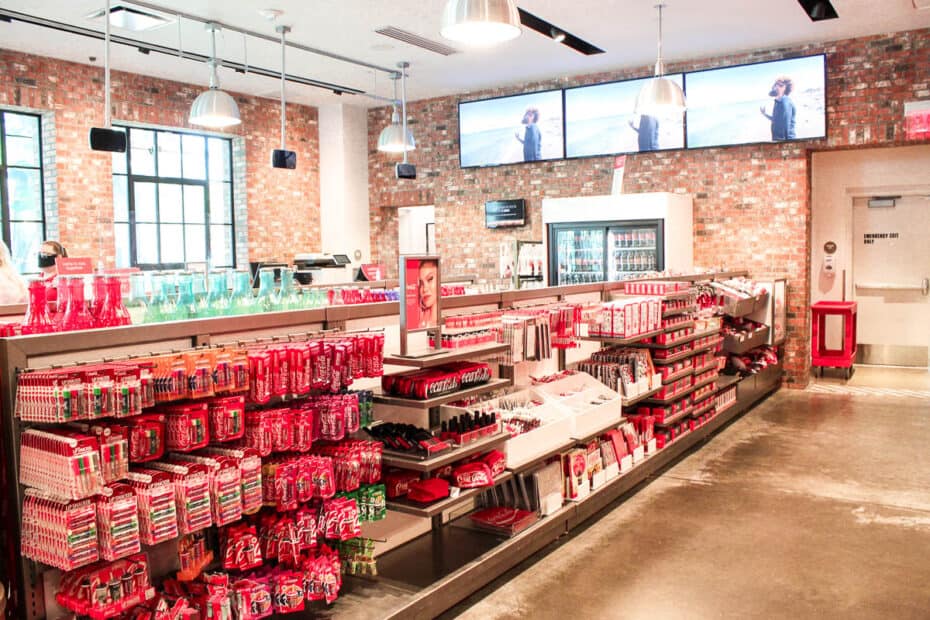 Additionally, there are two ways you can access the different levels of the store. First, guests can take an elevator up to any floor and the rooftop lounge.
Or, if you prefer to walk, a sloping walkway will take you up to the top floor. The walkway wraps around the entire building in a steady incline and has areas to stop for each floor.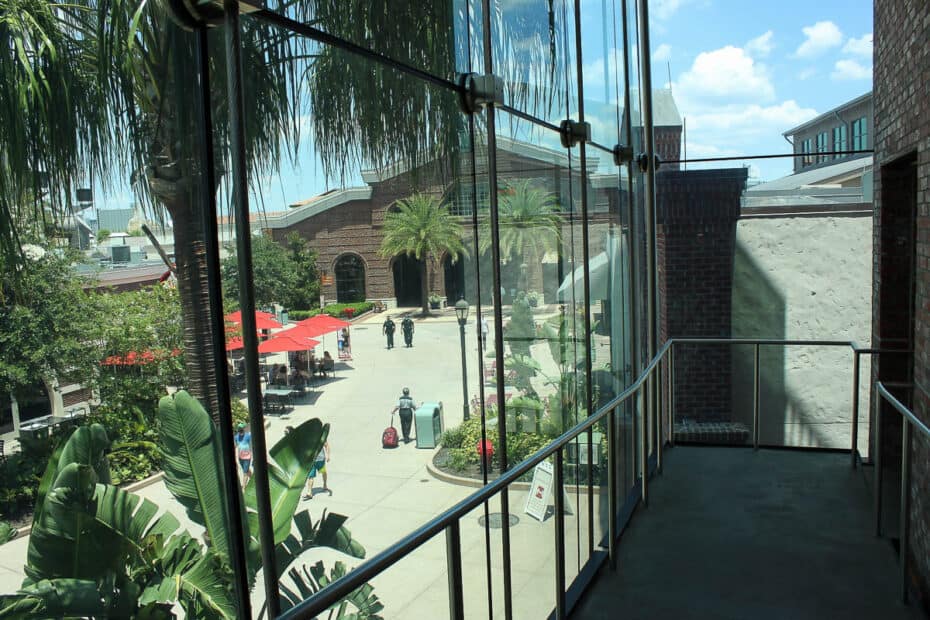 Once you reach the top, you are greeted with this view.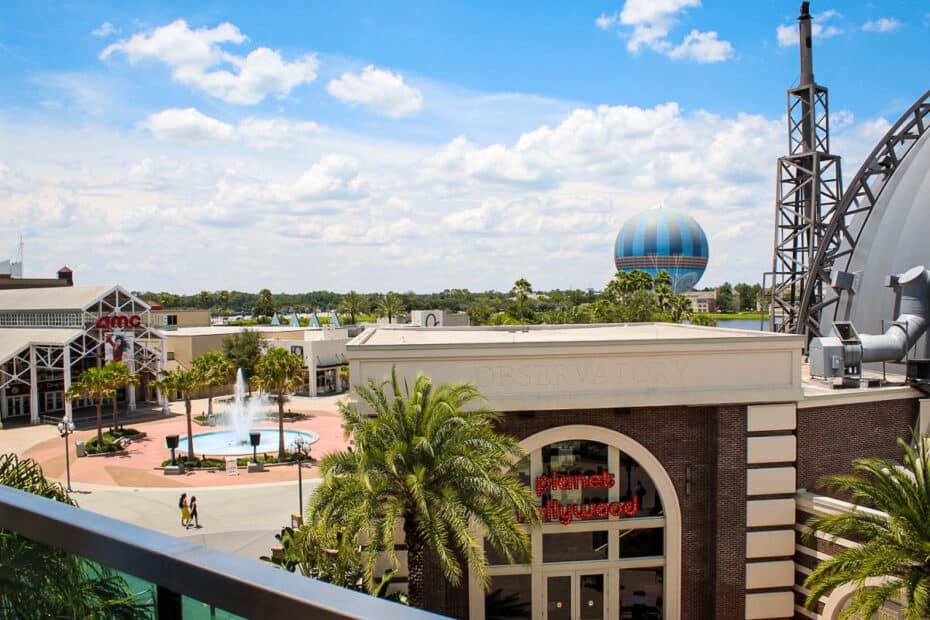 The view is lovely and faces the sunset in the evening. I don't know about you, but I'm a sucker for a diet ginger ale with a view. That's the first thing I tried here several years ago when the store initially opened.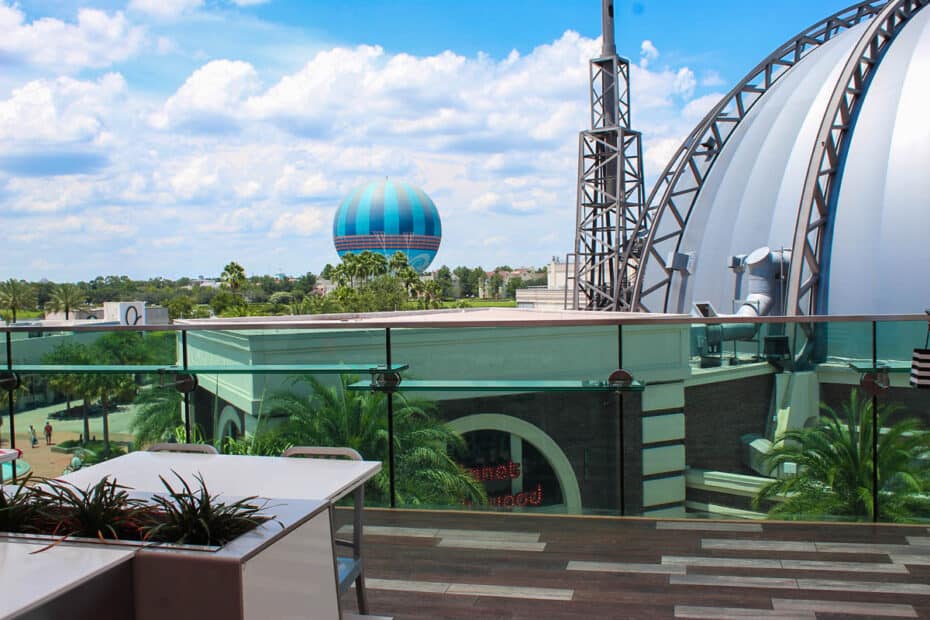 But on this visit, I walked up and took a few pictures for the website. And that's what I spend most of my time doing these days when I visit Disney Springs. Funny how things have changed.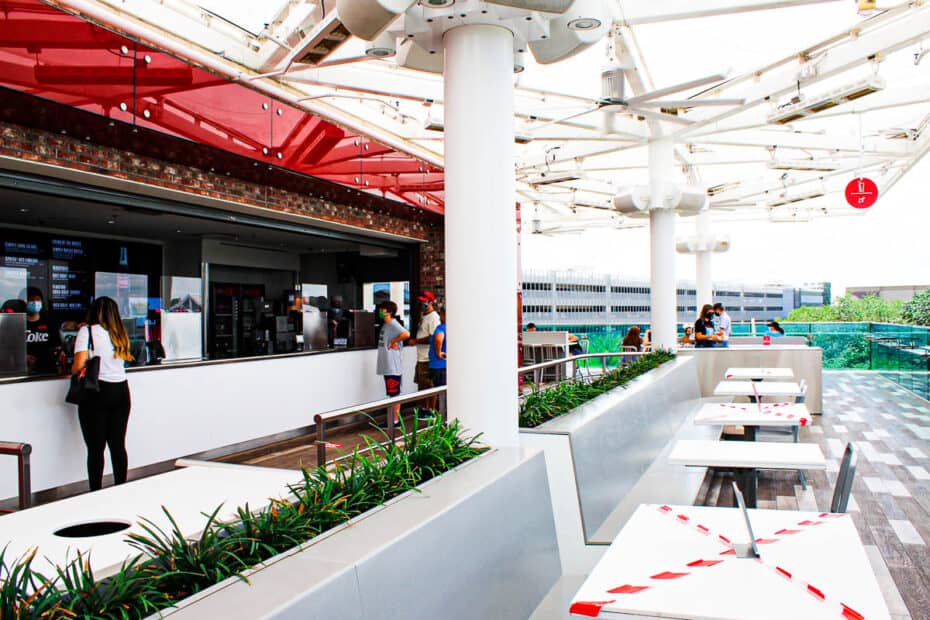 The Coca-Cola Rooftop Bar is one of my few must-do stops at Disney Springs. If you are in the area around sunset, it's the preferred time to go. However, it will likely get more crowded as the day turns to dusk.
For more Disney Springs information, make sure to check out our dining and transportation guides for the venue:
You might also like a few of these other popular Disney Springs reviews:
Or check out the complete list of dining reviews at Walt Disney World.
In the comments: If you've visited the Coca-Cola rooftop bar before, what are your thoughts? Did you try anything unique?