101 Dalmatian Dooney & Bourke Collection
This 101 Dalmatian Dooney and Bourke collection is right on time for Valentine's Day! The collection features a crossbody, tote, and satchel. The crossbody picture below showcases the black and white Dalmatian print.
Disclosure: There are affiliate links on this page meaning Resorts Gal may be compensated if you make a purchase. These come at absolutely no cost to you and help support our business.
The print features different Dalmatians with little bones and black paw prints. Some of them have black ears, others white ears, and a few even have black and white ears. Given the monochromatic color scheme, I think you'll be surprised to find a lot of details when you look closer.
The collection was released on February 8th here on shopDisney. Unfortunately, all of the Dooney and Bourke Dalmatian bags sold out very quickly.
The following pieces are available as of this morning.
101 Dalmatians Dooney & Bourke Crossbody Bag
This adorable crossbody appears to have sold out first thing this morning! I'm not surprised, it's a cute look and the black and white are so versatile.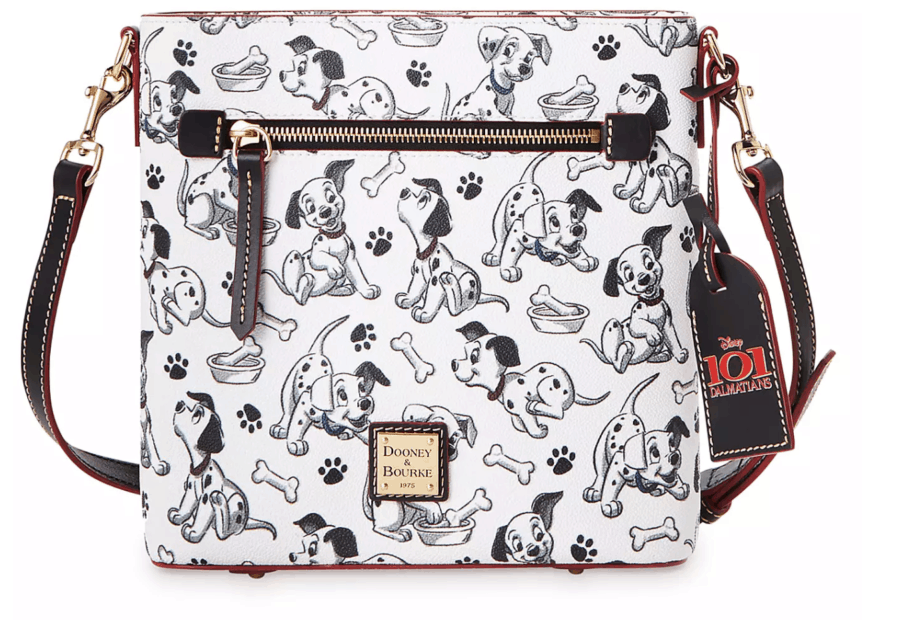 Pictures for reference. (Now sold out.)
101 Dalmatians Dooney & Bourke Satchel
And here is the satchel that is another classic look. You can really see the cute 101 Dalmatian Dooney and Bourke tag on this one.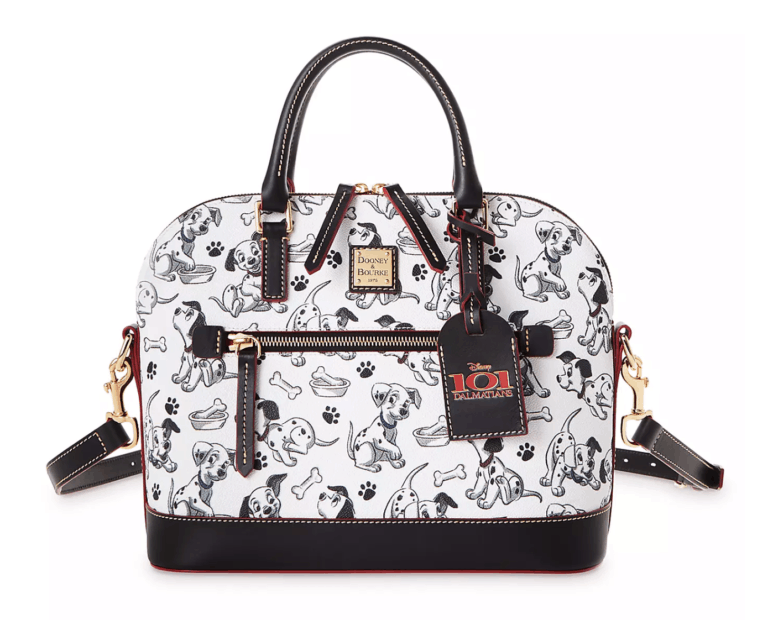 Find it here on shopDisney. (Now sold out.)
101 Dalmatians Dooney & Bourke Shopper Tote
Last but not least, we have the shopper tote and it's definitely a sharp look for this line. You could dress this up or down depending on your mood. The print would look good with so many different styles.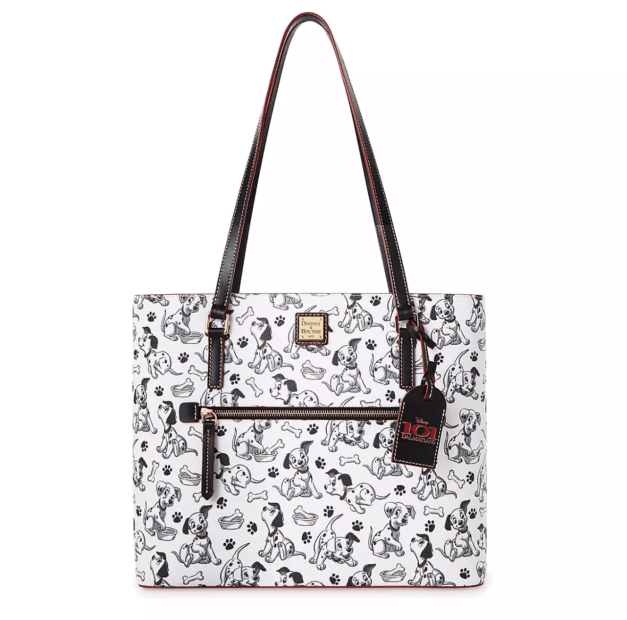 Find it here while available on shopDisney. (Now sold out.)
Have fun shopping! And make sure to check back for new releases in the future. You can check out the full list of Disney Dooney and Bourke purses available on the site. I try to post everyone there as they come out to keep a running list going.
Additionally, you might enjoy our ultimate Loungefly Disney mini backpack list. And our Minnie Mouse Ears is another popular one!
As for Resorts Gal, we strive to bring the most updated reviews of the Disney hotels. Some of our popular hotels include the review of Disney's Yacht Club and one of our favorite hidden gem dining spots is there, Ale and Compass.
Related: Ale and Compass Breakfast Review
Were you able to secure one of these 101 Dalmatian Dooney and Bourke's? Leave a comment and let me know!