Disney Starbucks Mugs Collections
Disney Starbucks mugs are not often released. And when they are released, they usually sell out fairly quickly. Typically, you can find them either on shopDisney or in the actual Disney Parks in limited quantities.
Below, I'll share with you a timeline of Disney Starbucks mugs. Unfortunately, there aren't many available at this time. Therefore, I've added a few of the newer tumblers to the beginning. But rest assured, there will be new collections coming shortly.
Disclosure: There are affiliate links on this page meaning Resorts Gal may be compensated if you make a purchase. These come at absolutely no cost to you and help support our business.
Disney Starbucks Mugs
Hi, if you're dropping in to check out the new Disney Starbucks, there hasn't been any new releases. Unfortunately, we are seeing a shortage of inventory given current circumstances. When there are some new products released I'll add them to the top of this review. (August 2021)
You can preview the Disney Parks Starbucks tumbler that were available January 2021. I've yet to see any new mugs yet, but I'll be sure to get them up when new sets come out. Below are the tumblers that are available.
Walt Disney World Tumbler with Straw by Starbucks – Large
If you have a love for all things Walt Disney World and Starbucks, then you'll enjoy these new tumblers celebrating the parks.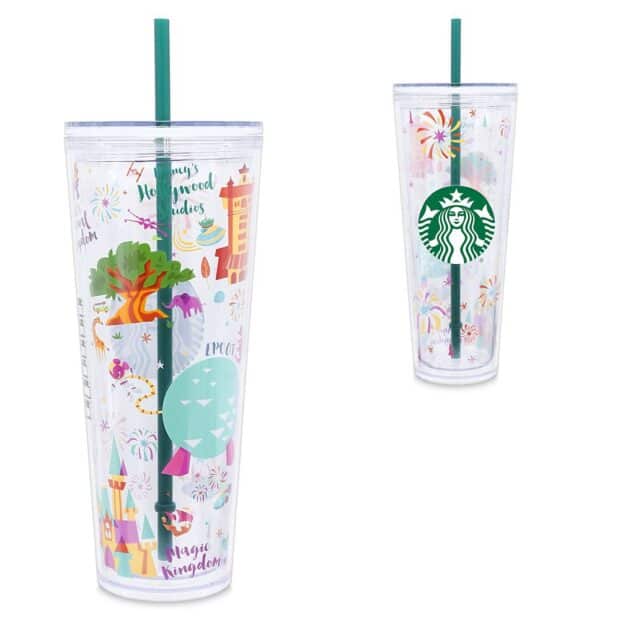 Sold Out.
Disneyland Tumbler with Straw by Starbucks – Large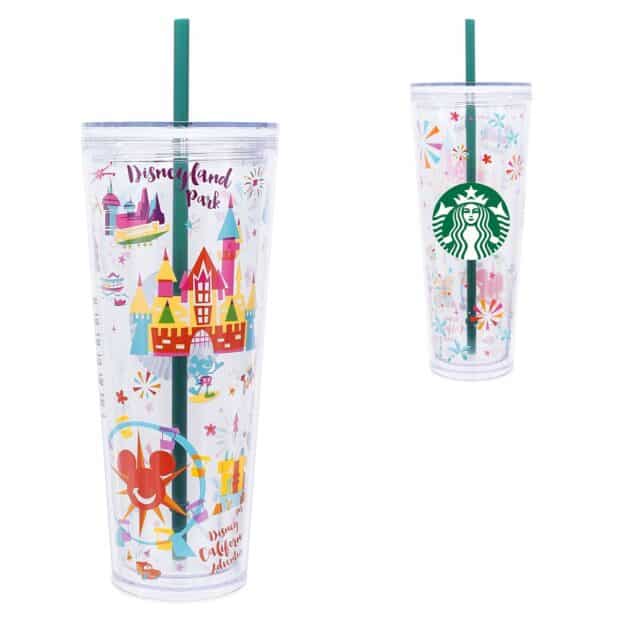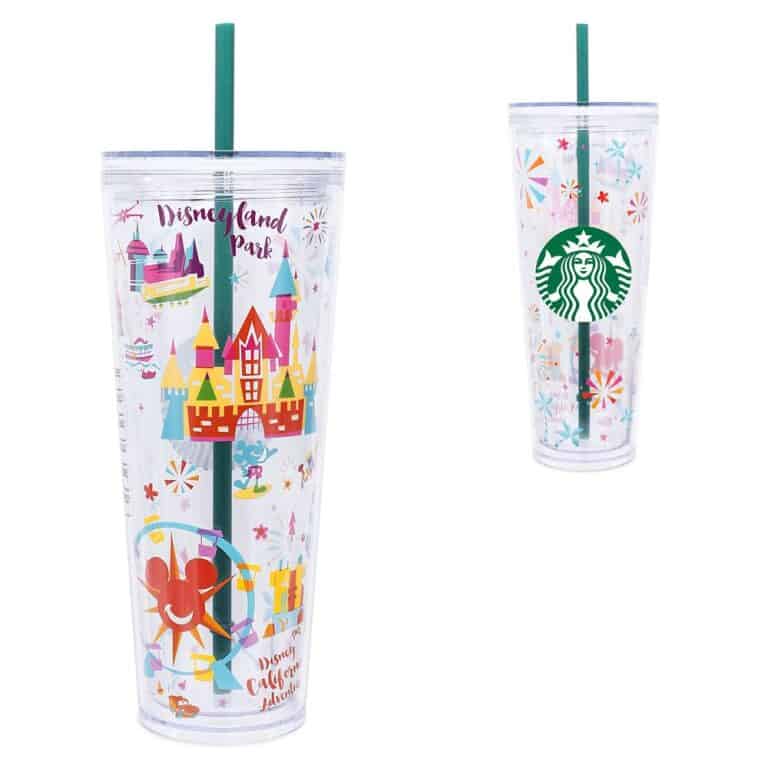 Sold Out.
Mickey Mouse Tumbler with Straw by Starbucks
This new true blue Disney Starbucks tumbler not only makes for a pretty purchase, but a portion of the proceeds helps make others dreams come true.
Sold Out.
Disney's Animal Kingdom Tree of Life Starbucks Ceramic Travel Tumbler
This Disney Starbucks tumbler celebrates the Animal Kingdom park at Walt Disney World. It is the last of the Orlando Disney parks Starbucks tumblers available.
Sold Out.
Disney California Adventure Collage Starbucks Ceramic Travel Tumbler
And this California Adventure Starbucks tumbler is the last of the California parks tumblers available.
Sold Out.
The following Disney Starbucks mugs have all sold out on shopDisney. I'll leave them below for collectors to reference for the time being.
Dagobah Mug by Disney Starbucks
Earlier in September, shopDisney re-released a Disney Starbucks collection I didn't see returning to availability. But these Disney Starbucks mugs have returned to shopDisney. Most of them sold out on the first day when they were released earlier this year.
Like this Dagobah Starbucks mug based on scenes from The Empire Strikes Back where Yoda lives. Dagobah is where Yoda trains Luke Skywalker to become a jedi in the movie.
Hoth Disney Starbucks Mug
I always felt like there was a missed opportunity to have these creatures from the planet of Hoth as roaming inhabitants of Galaxy's Edge at Disney World. And that alone makes this mug a winner in my book.
Bespin Disney Starbucks Mug
I'm also a little partial to this Bespin mug. The whole name, colors, and fact that it's Star Wars-themed might also have something to do with it.
I hope you find all of the Disney Starbucks mugs you are looking for! And if not, make sure to check back here in the future for new releases.
You might also enjoy these other Disney product reviews like our timeline of Loungefly Disney mini-backpacks. Another popular review is our Disney Minnie Ears for 2021.
Resorts Gal specializes in providing the latest reviews for the Disney World Resorts. One of our favorites is the review of our stay at Disney's Polynesian Resort.
In addition, we enjoy eating at most of the restaurants at the Polynesian. And we especially love our visits to Captain Cook's and the Trader Sam's Tiki Terrace (recently re-opened!). If you are a mugs fan, then you know what I'm talking about!
Do you have a favorite Disney Starbucks mug? Tell us in the comments.