Things to Do at the 2023 Epcot International Food and Wine Festival
Our coverage of the 2023 Epcot International Food and Wine Festival (minus the remaining booths left to debut) is coming to an end. So I've put together a guide that provides an overall look at things to do at this year's festival.
Epcot's International Food and Wine Festival runs July 27th through November 18, 2023. Two more booths will debut in the coming weeks–Hawai'i and The Noodle Exchange. Then later in September, an additional four booths will open as the park prepares to celebrate Disney's 100th anniversary.
After that, Epcot will transition to the Festival of the Holidays. Then, we'll see the Festival of the Arts return in the New Year. By Spring, Epcot's Flower and Garden Festival will bloom into action.
Historically, the Food and Wine Festival started later in the year, leaving Epcot festival-less most of the summer. However, year after year, the dates for one of Epcot's most popular festivals have crept closer and closer to mid-summer.
For me, that means consuming festival food during the hottest time of the year. Hopefully, for you, it means waiting to travel in October. During the Fall, temperatures are still warm but not enough to make you melt like a puddle of a "happy snowman" the moment you step into direct sunlight.
With that said, the extended festival dates provide a larger window of opportunity for guests to visit the Festival. So there's that.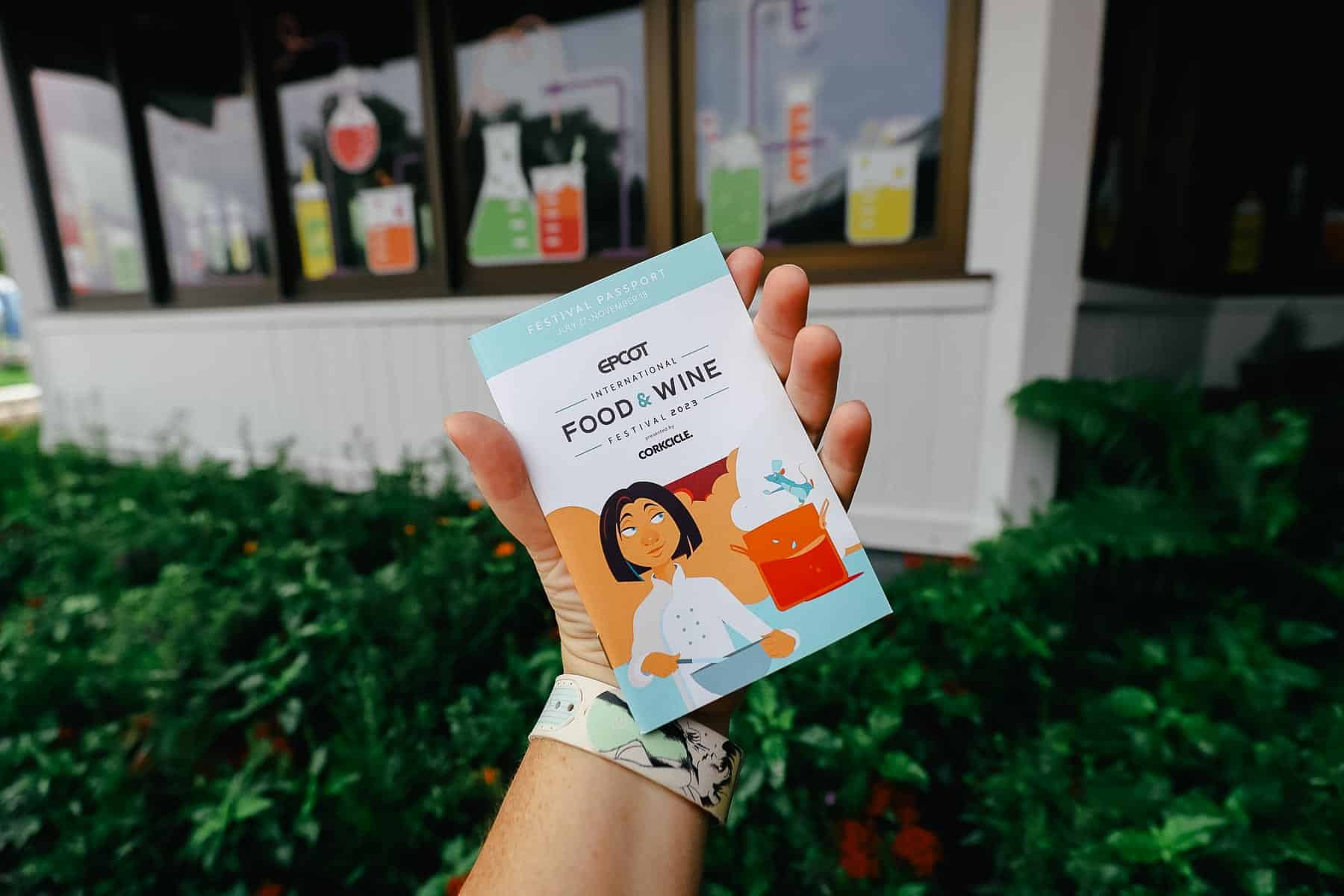 #1 Try the Food
Naturally, sampling food is the top thing to do at Epcot's Food and Wine Festival. Each year, we do our best to try as many new items as we can. However, with so many items, we don't revisit the things we sampled at previous festivals unless they drastically change.
Below is a list of each festival booth that links to menus, food photos, prices, and our reviews. Or, if you prefer, we have one comprehensive article that lists each menu item with its price for every booth.
Here is a photo gallery of some of our favorite things we've tried. The desserts photographed below are part of our guide to the best desserts at Epcot's Food and Wine.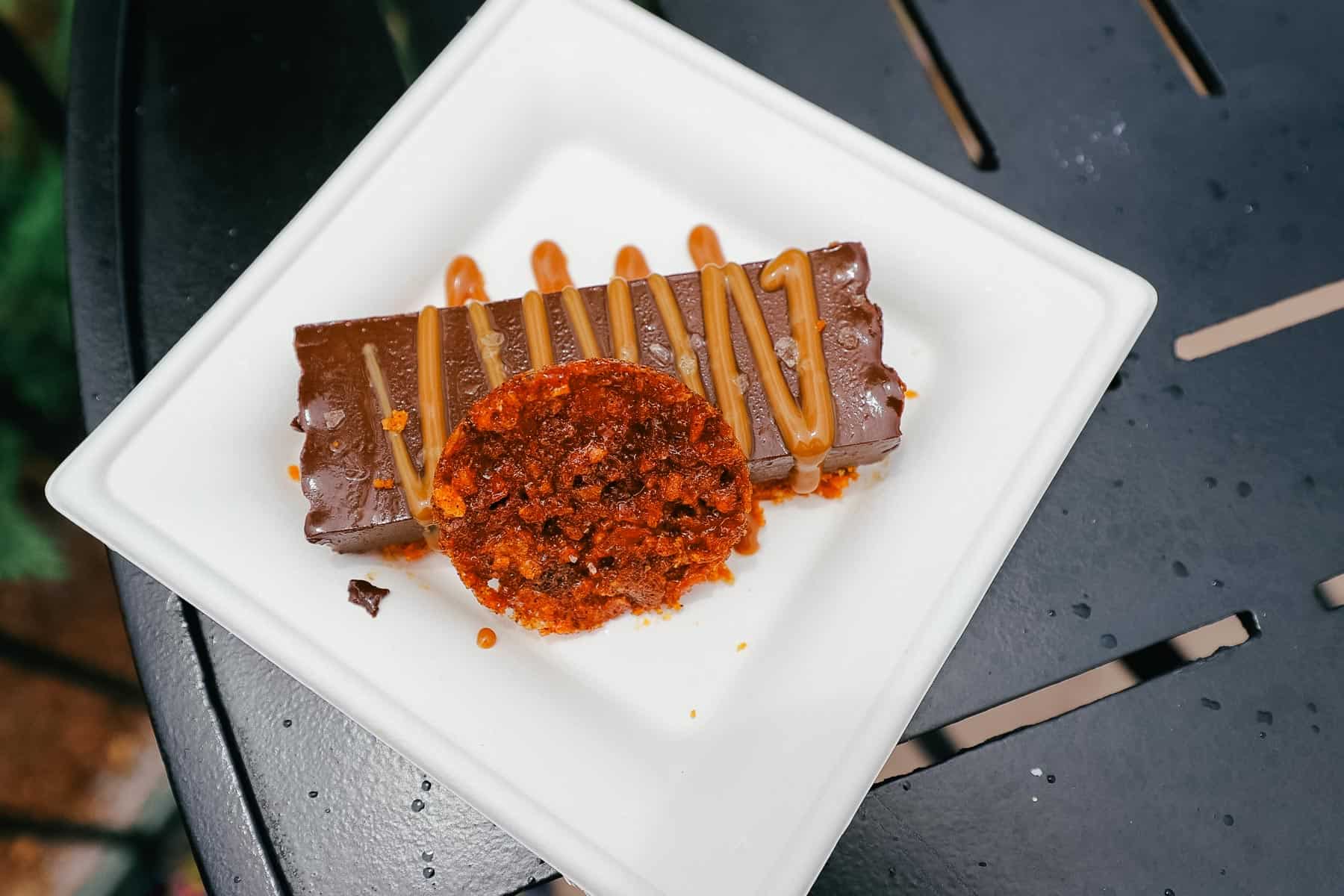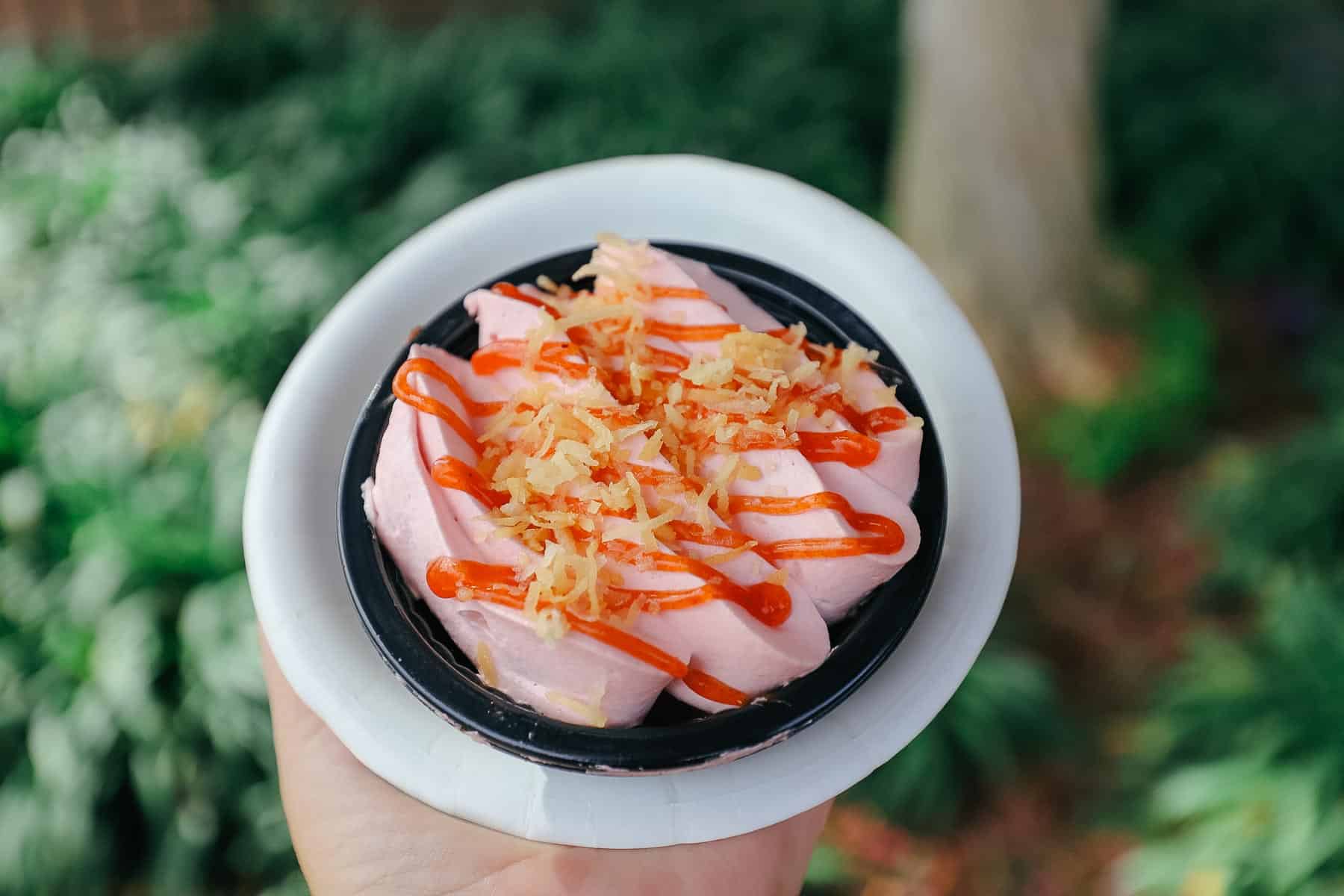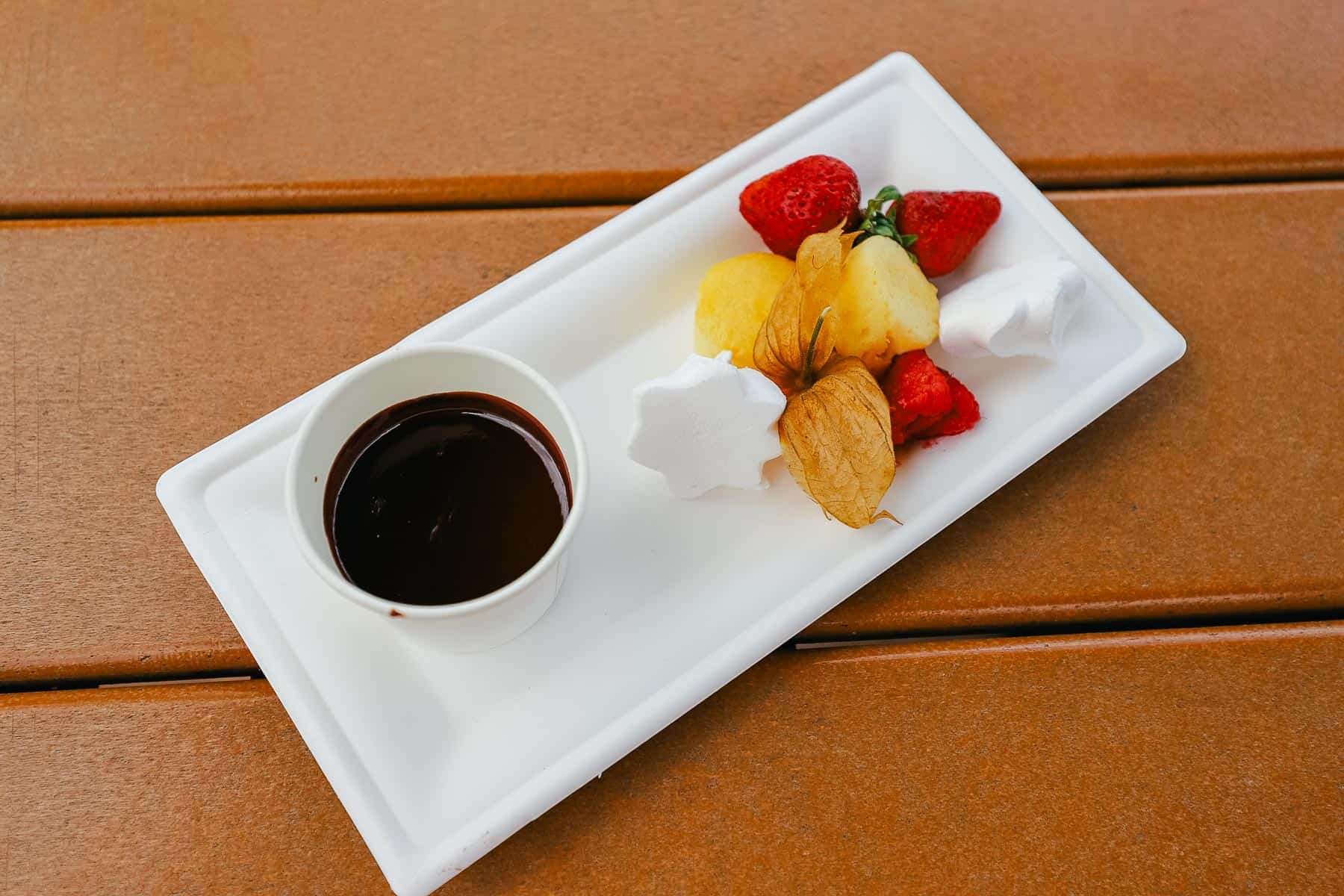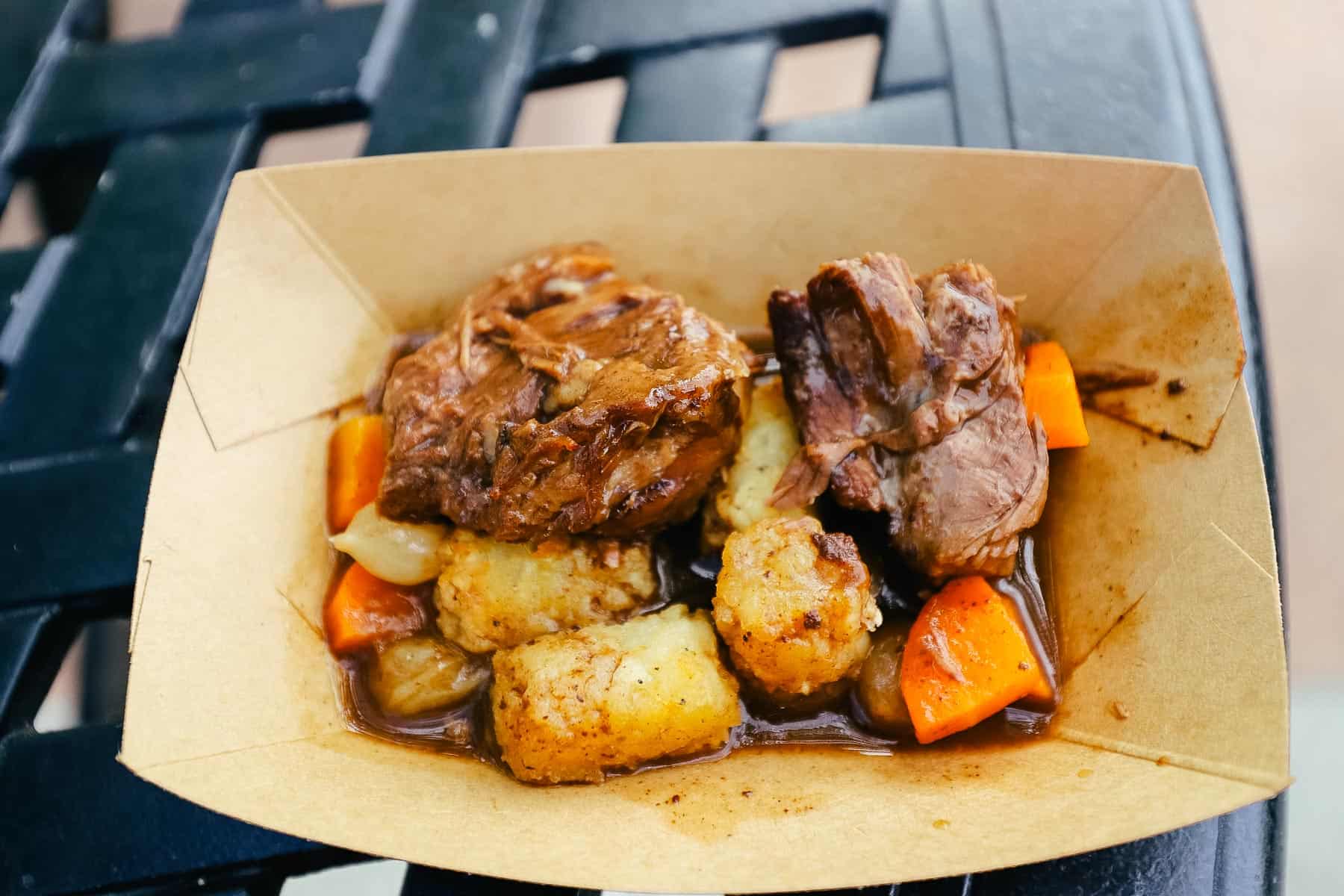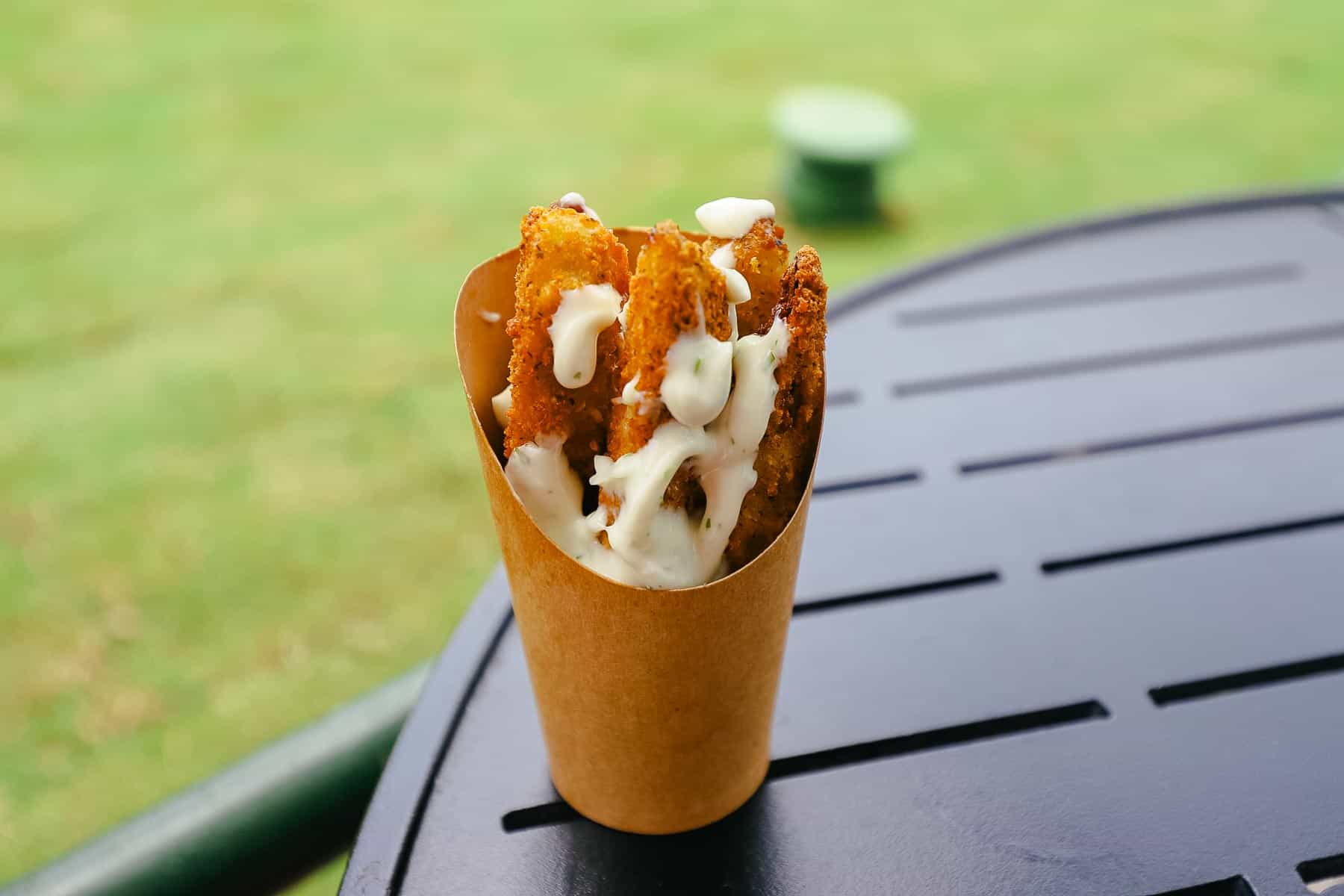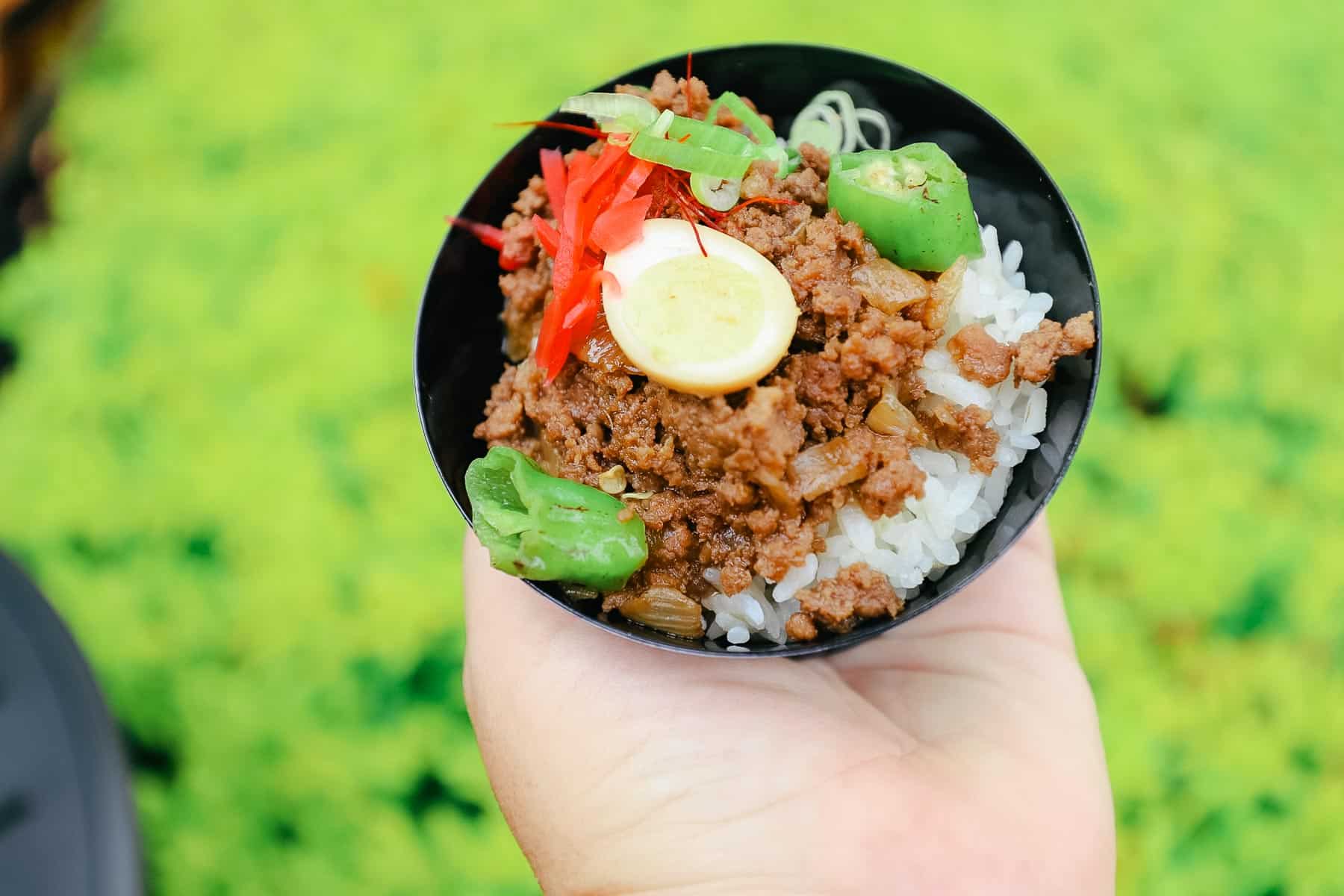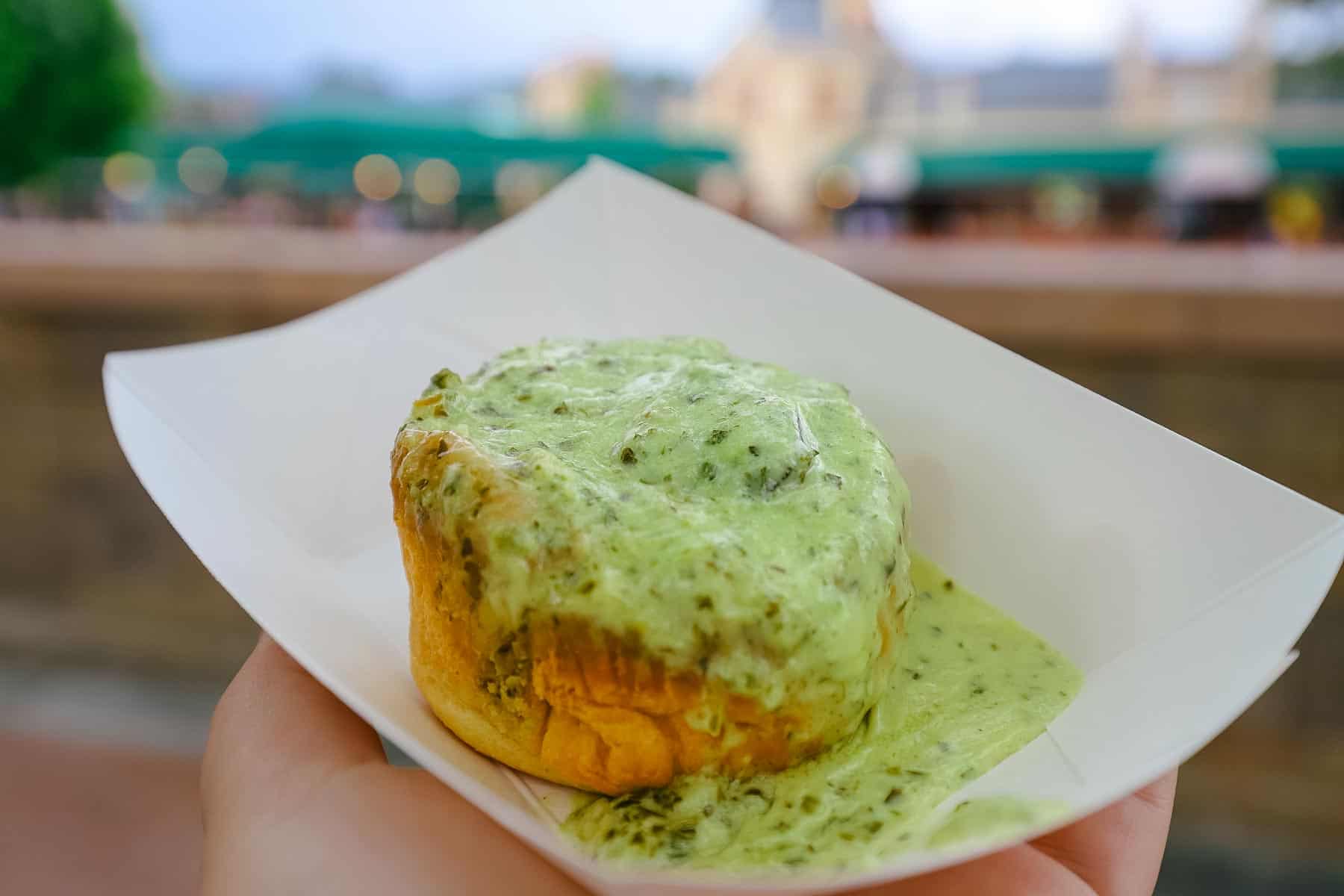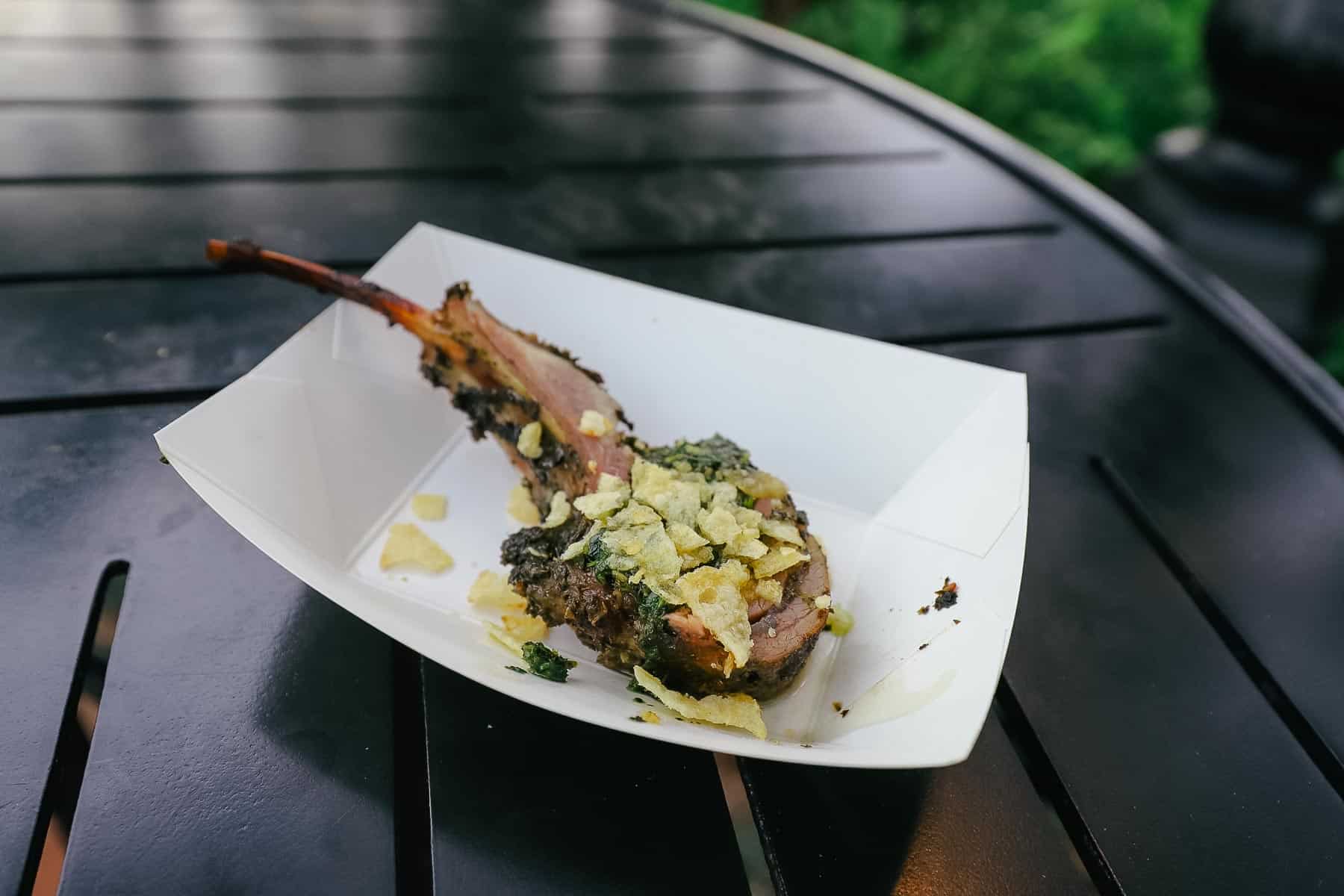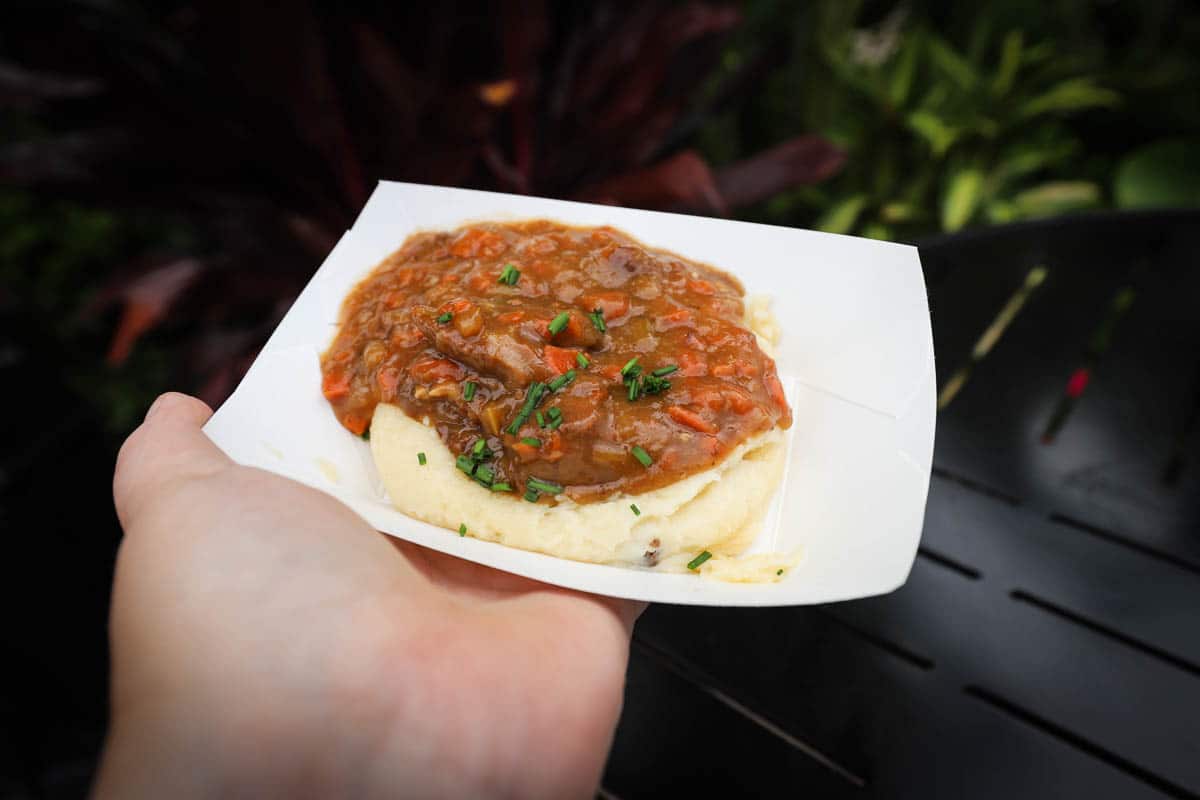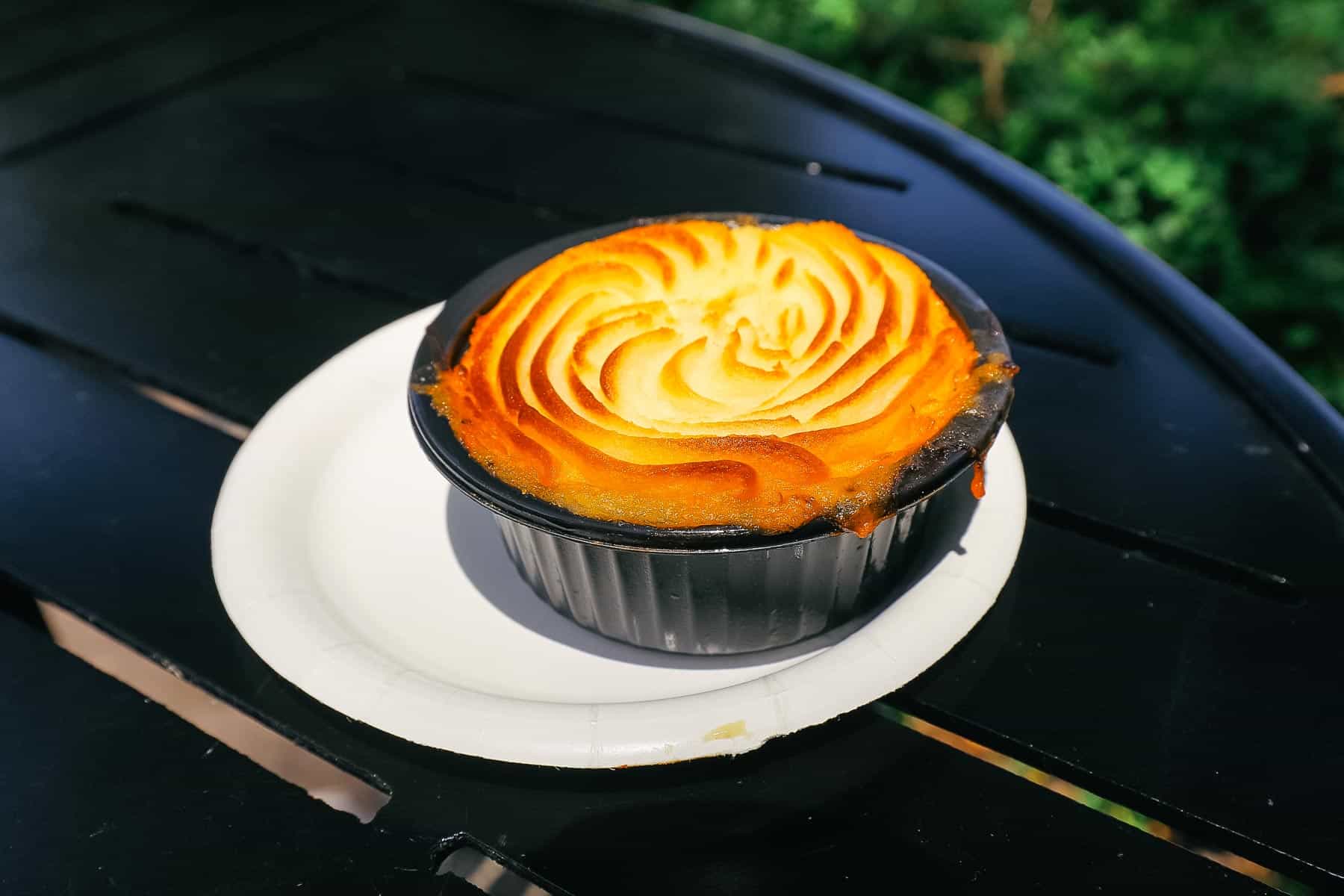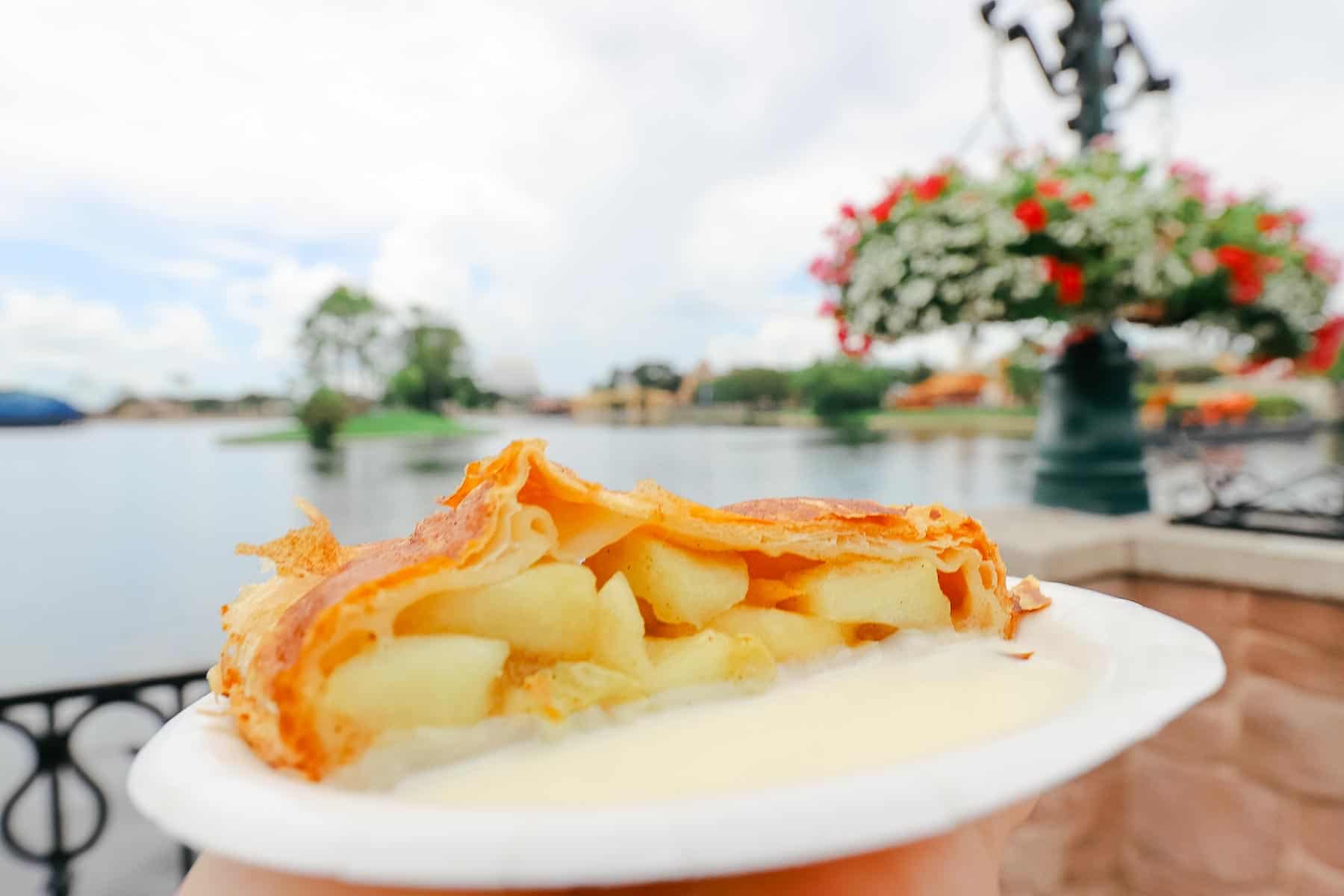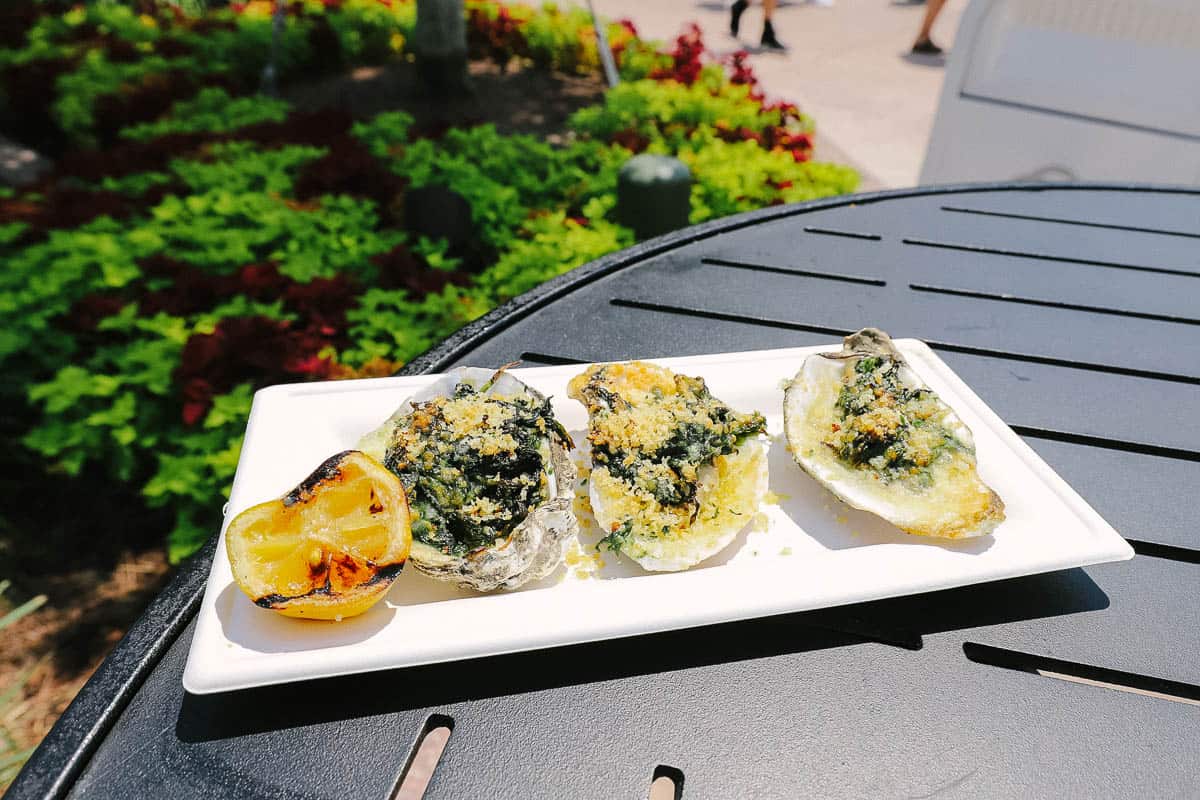 #2 Take in a Concert
A concert is offered each evening of Epcot's Food and Wine Festival. This special event is known as the Eat to the Beat Concert Series. Concerts are held nightly in the America Gardens Theater at the following times:
5:30 p.m.
6:45 p.m.
8:00 p.m.
Headliner bands and musical artists are scattered throughout the festival. Various cover bands perform in between the more prominent acts. Here is a photo that lists each performance.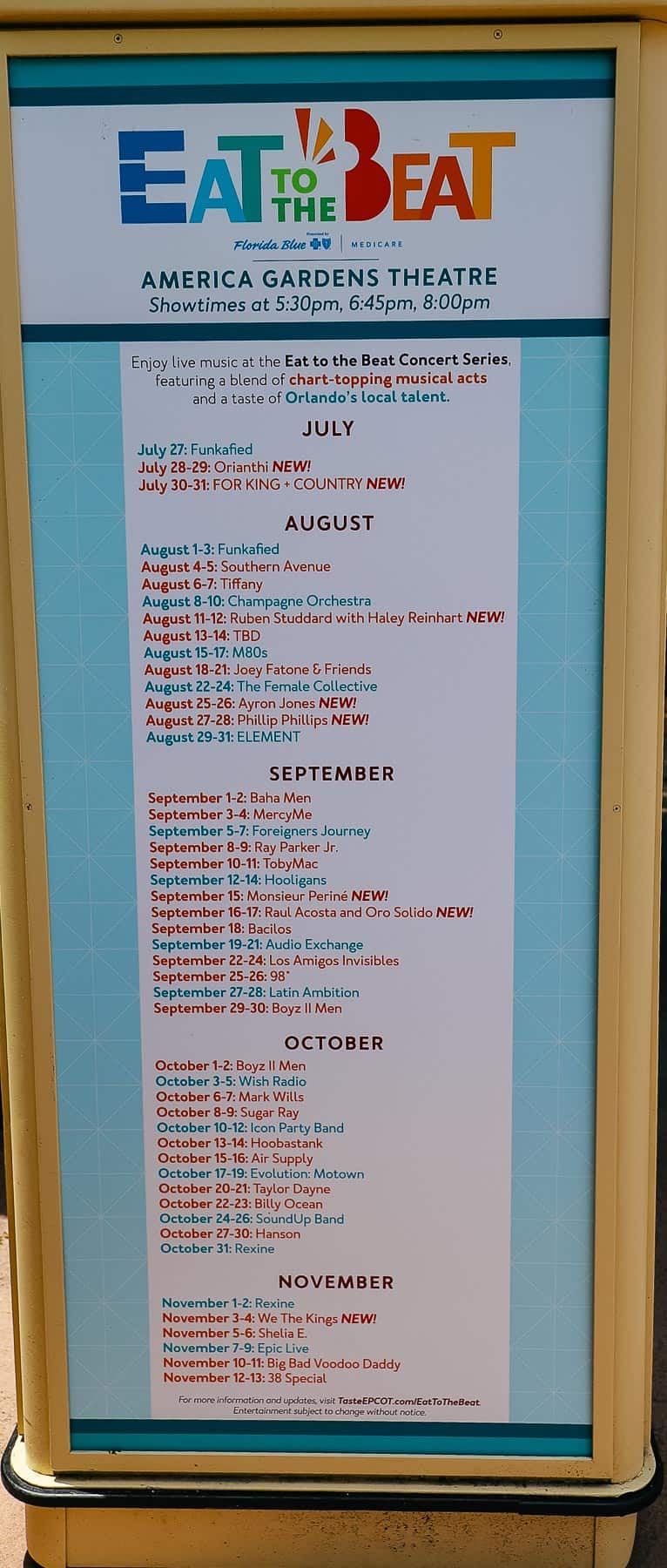 Or you can view the various acts by date on Disney's site: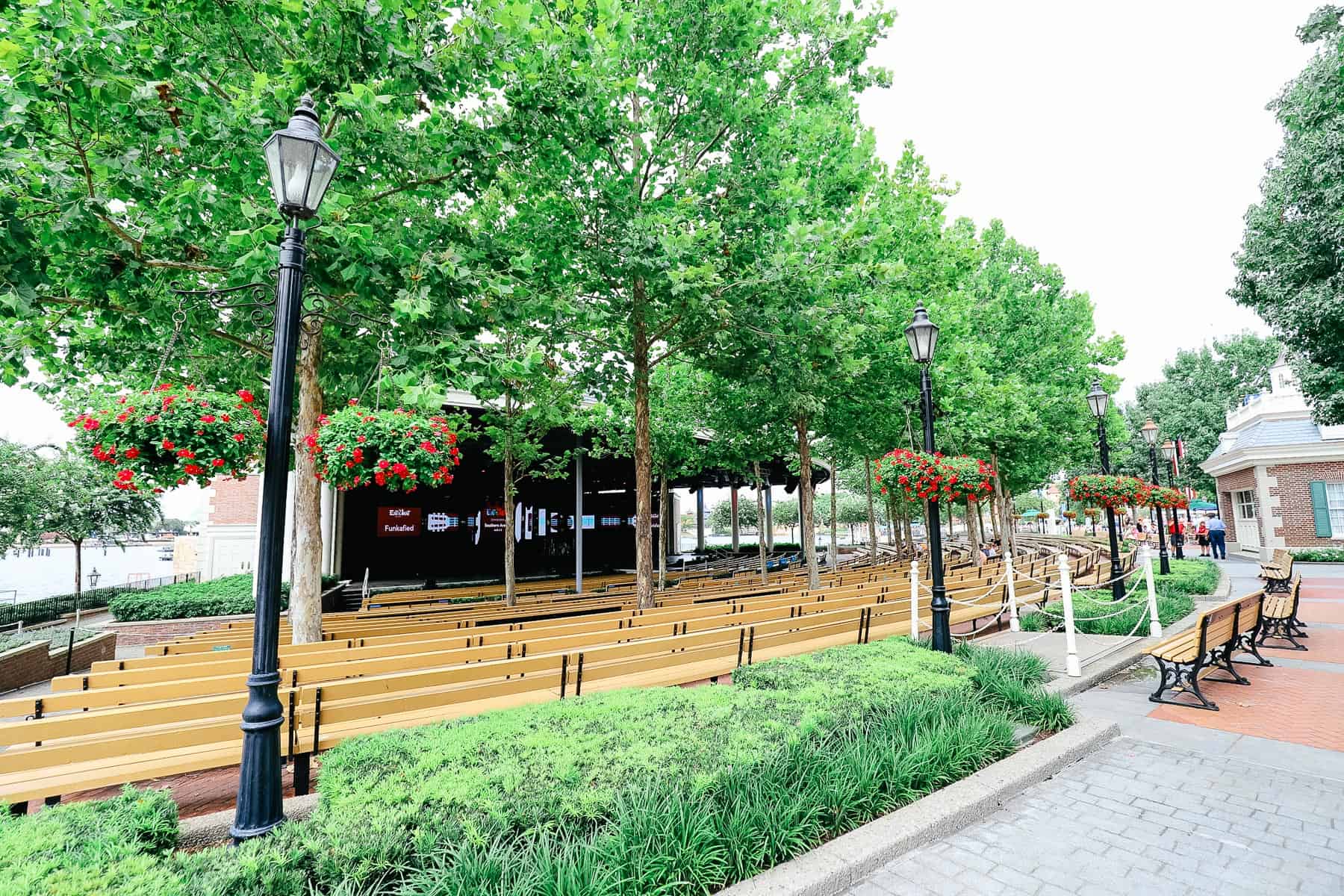 Eat to the Beat Dining Package at Food and Wine
Along with things to do at the Food and Wine Festival, you can pair your concert with a dining package. Epcot's Eat to the Beat Dining package offers the opportunity to enjoy a meal at select restaurants and guarantees seating at Eat to the Beat concerts.
Restaurant choices for the dining package are as follows:
Akershus Royal Banquet
Biergarten Restaurant
Coral Reef Restaurant
Garden Grill Restaurant
Le Cellier Steakhouse
Regal Eagle Smokehouse
Rose and Crown Dining Room
Spice Road Table
Here's what's included:
An appetizer, entrée, and dessert or one (1) full buffet (where applicable), along with a non-alcoholic beverage
One (1) guaranteed seat per person to an Eat to the Beat concert held on the same day.
*If you dine at Spice Road Table, you get two (2) small plates, a shared dessert platter, and a nonalcoholic beverage.
*Reservations can be made for this special dining package within the My Disney Experience app or on Disney's website. Same-day reservations for Eat to the Beat might be available at Regal Eagle Smokehouse. You'll need to check availability with the restaurant on the day of your visit.
We have an Eat to the Beat Dining Package Review from our experience a few years ago when the dining package was available at Via Napoli. If attending one of the concerts is important to you, this is an excellent way to get guaranteed seating close to the stage.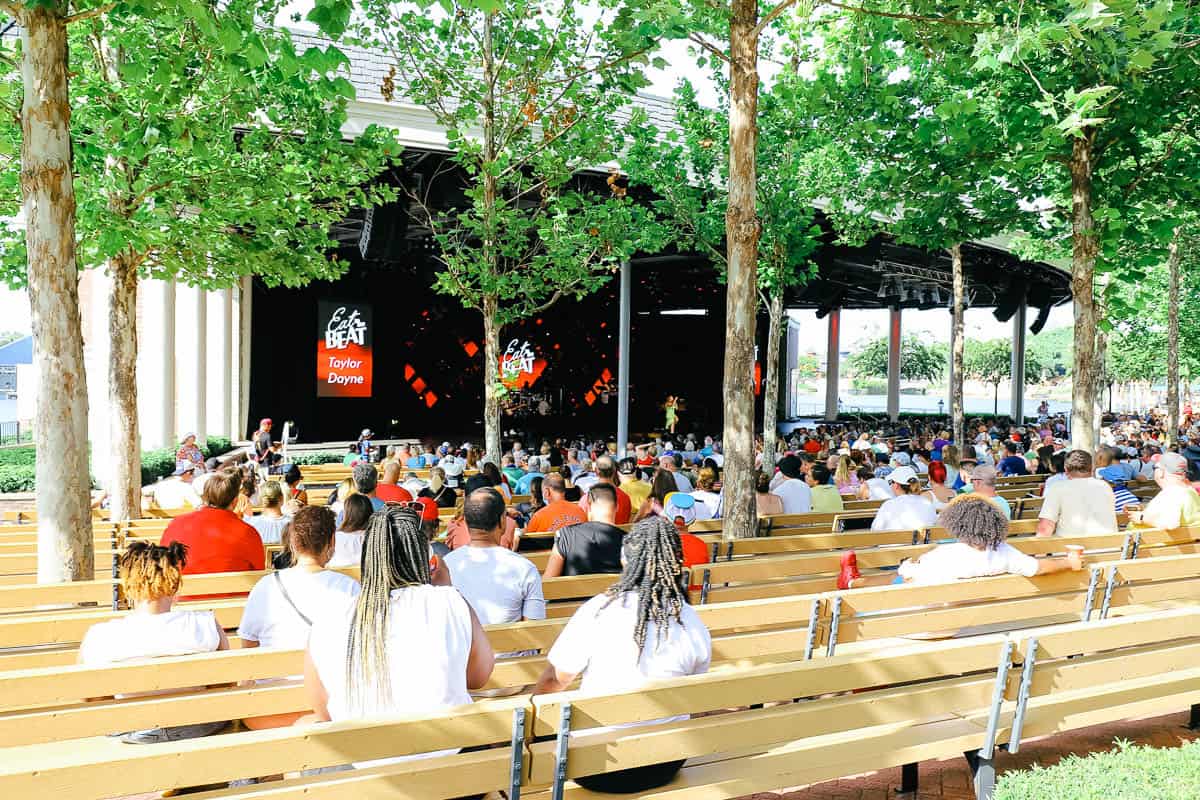 #3 Shop Festival Merchandise
Plenty of options are available if you're hoping to pick up a piece of merchandise from this year's Epcot Food and Wine Festival. The following three collections were released:
Epcot International Food and Wine Festival
Mickey Mouse and Minnie Mouse Picnic Collection
Disney's Encanto Collection
Here are a few photos of the merchandise we saw on the first day of the festival: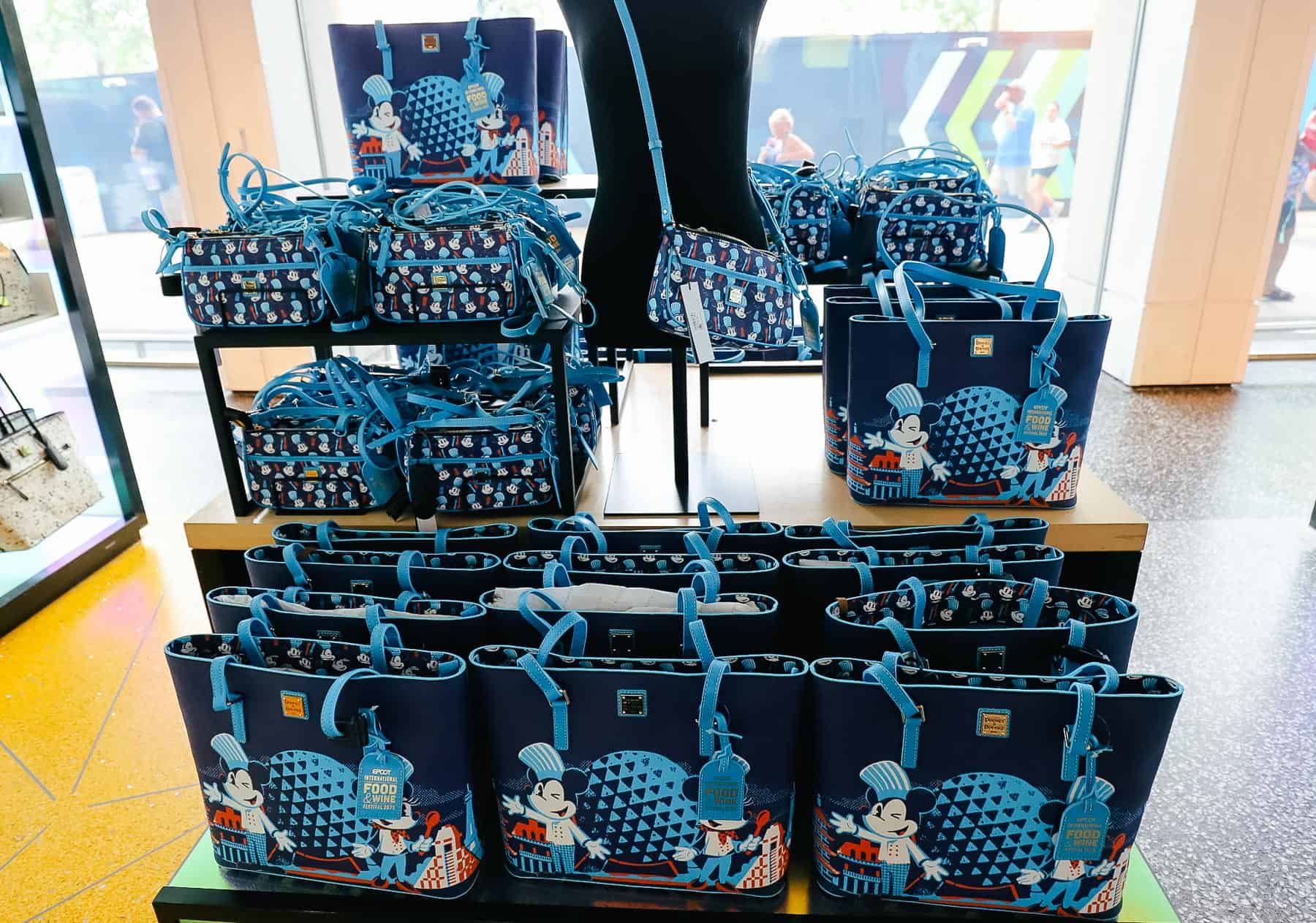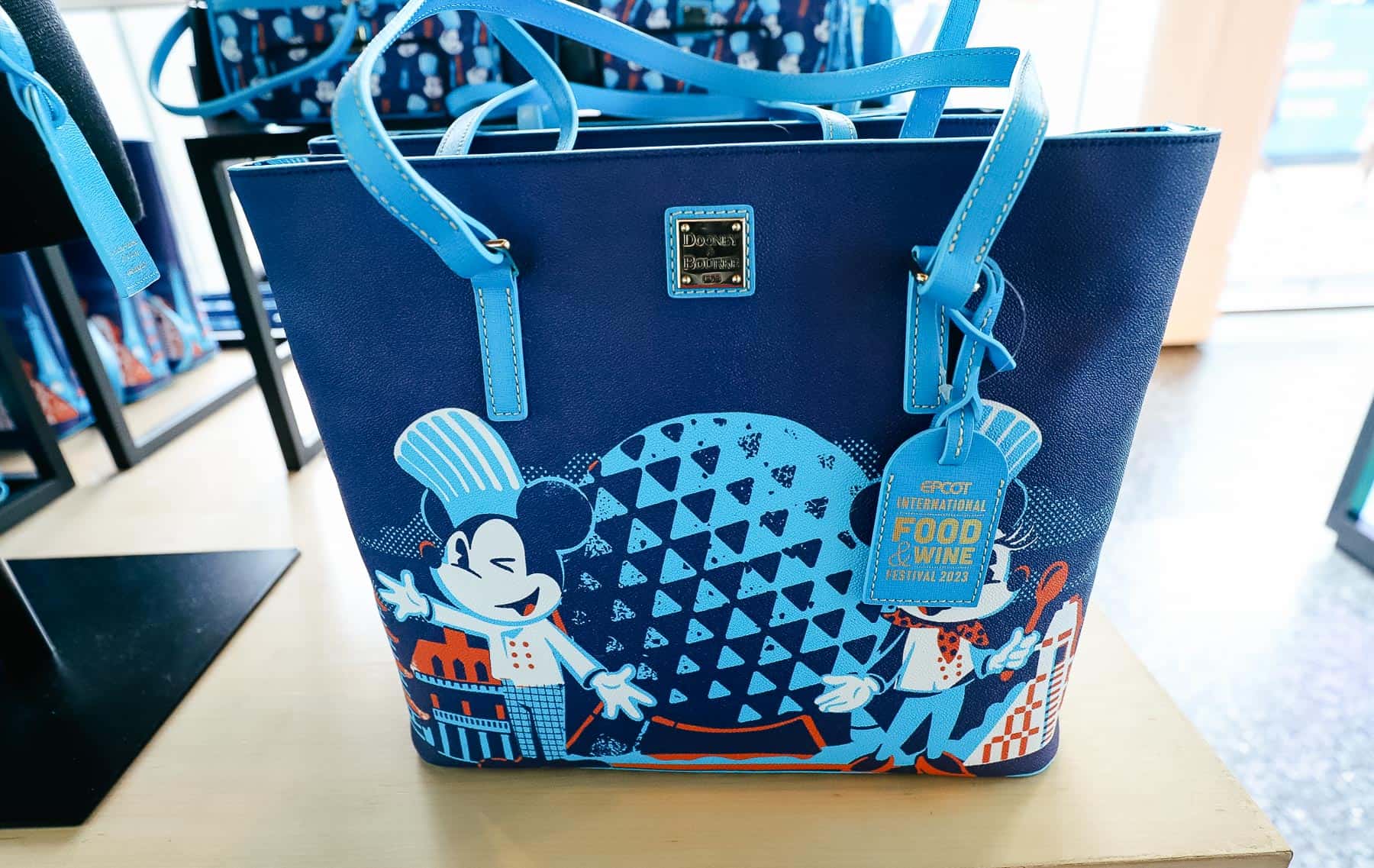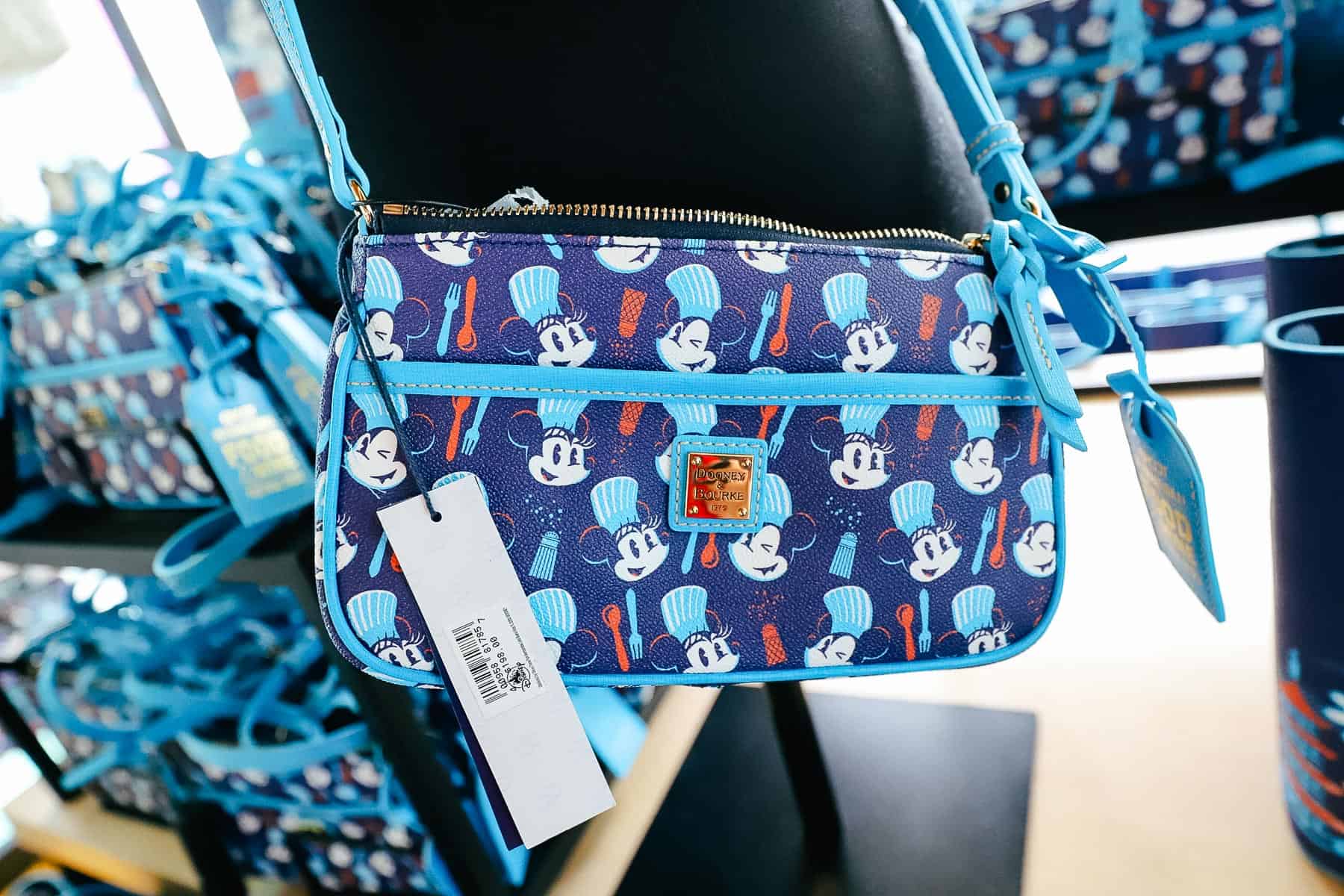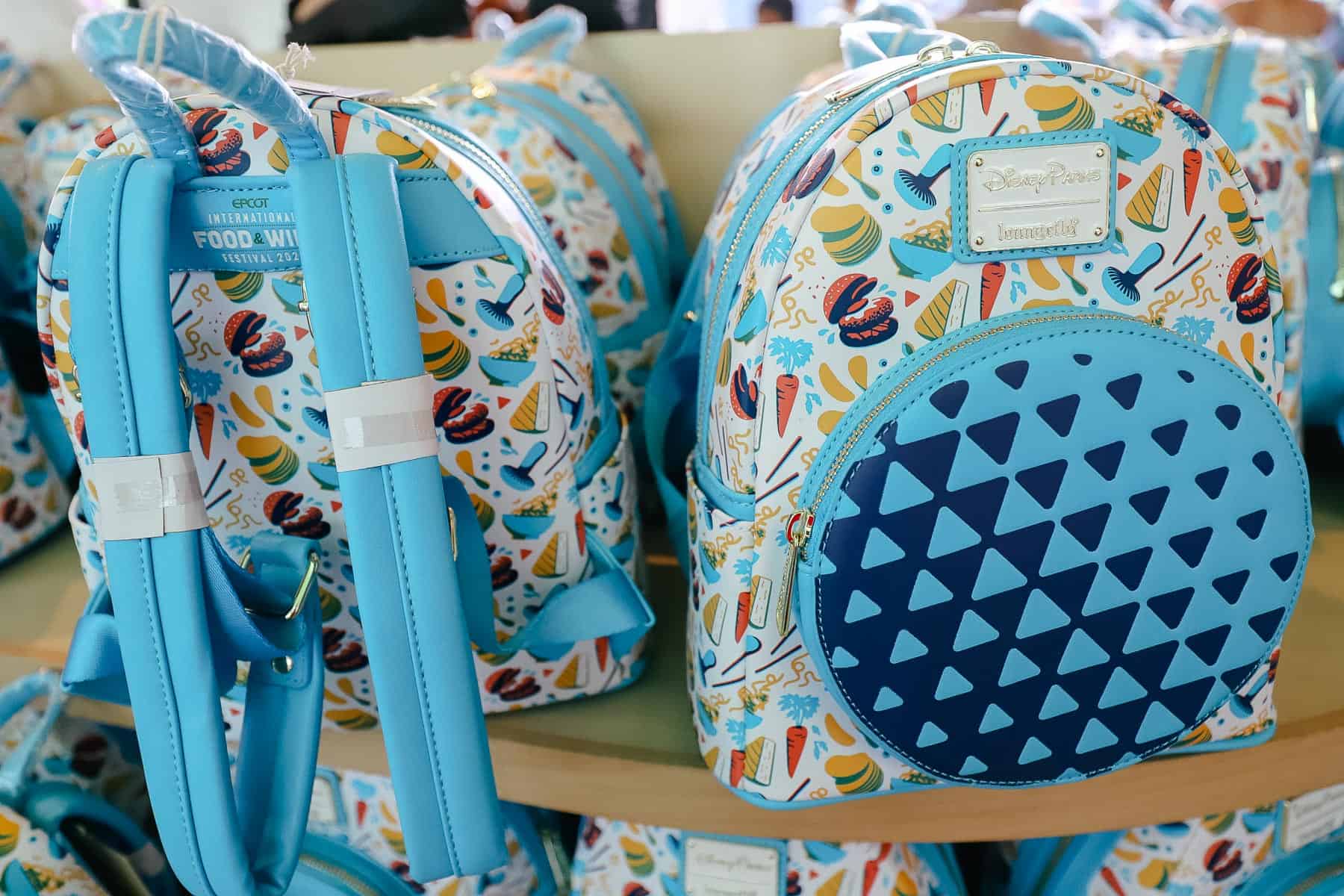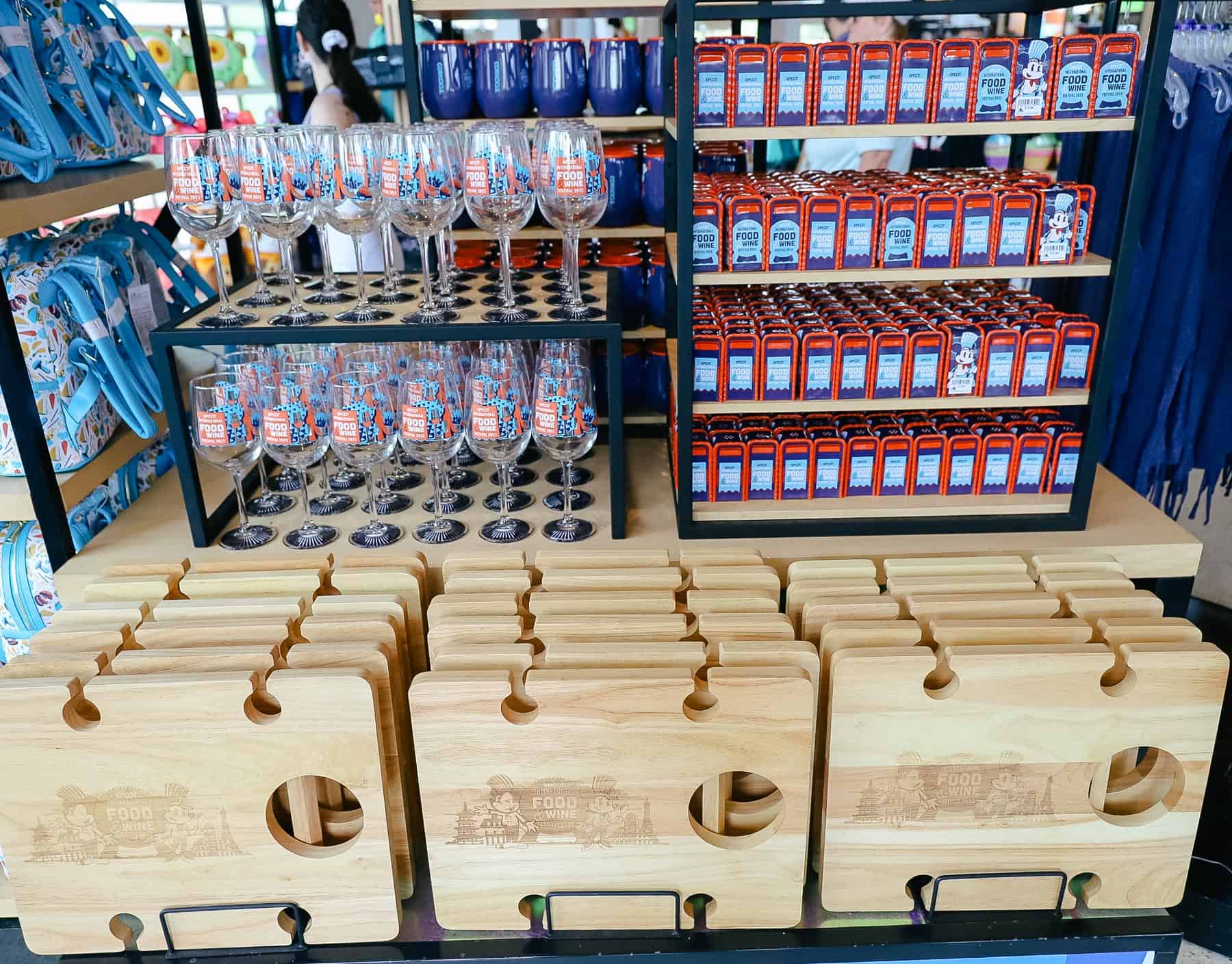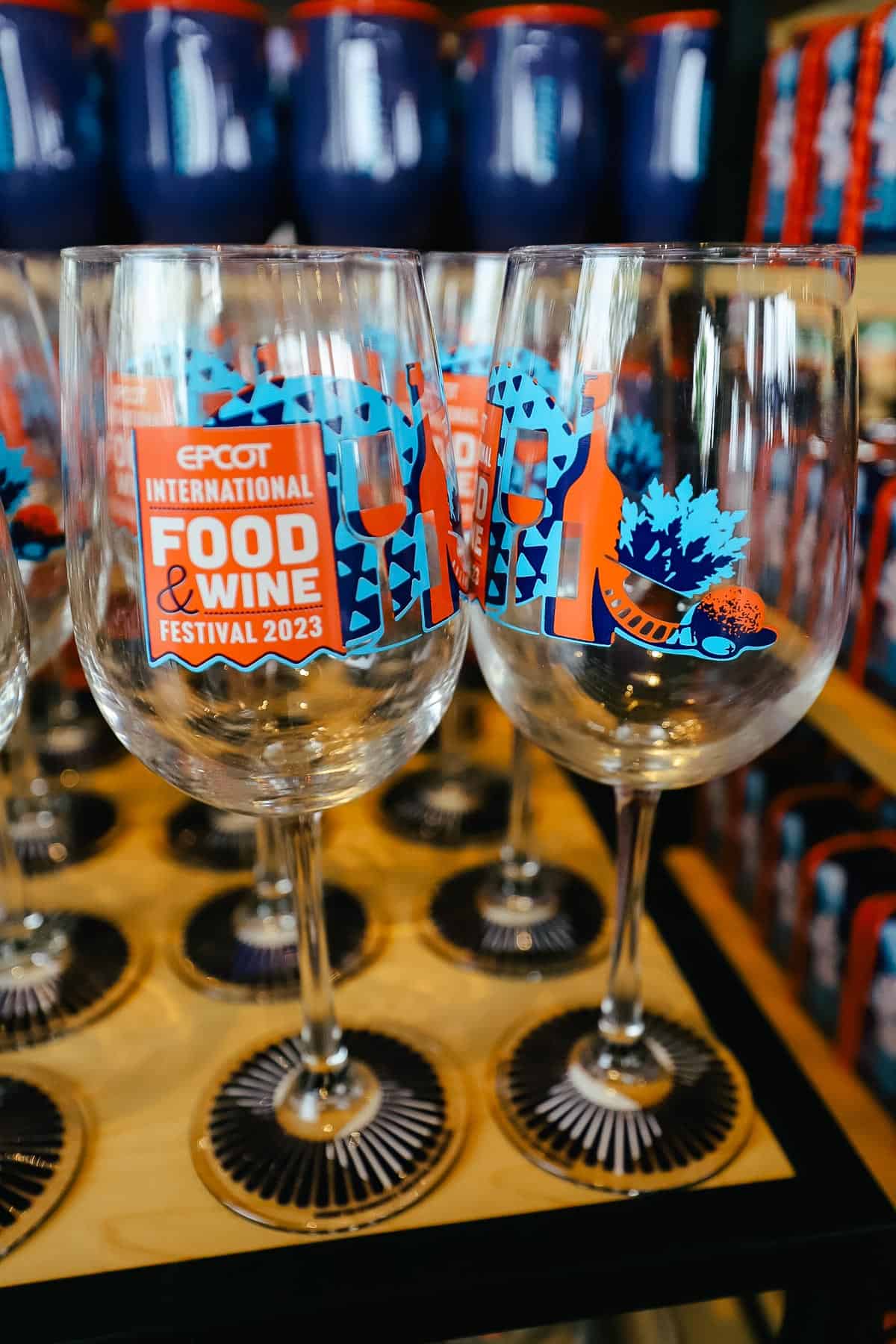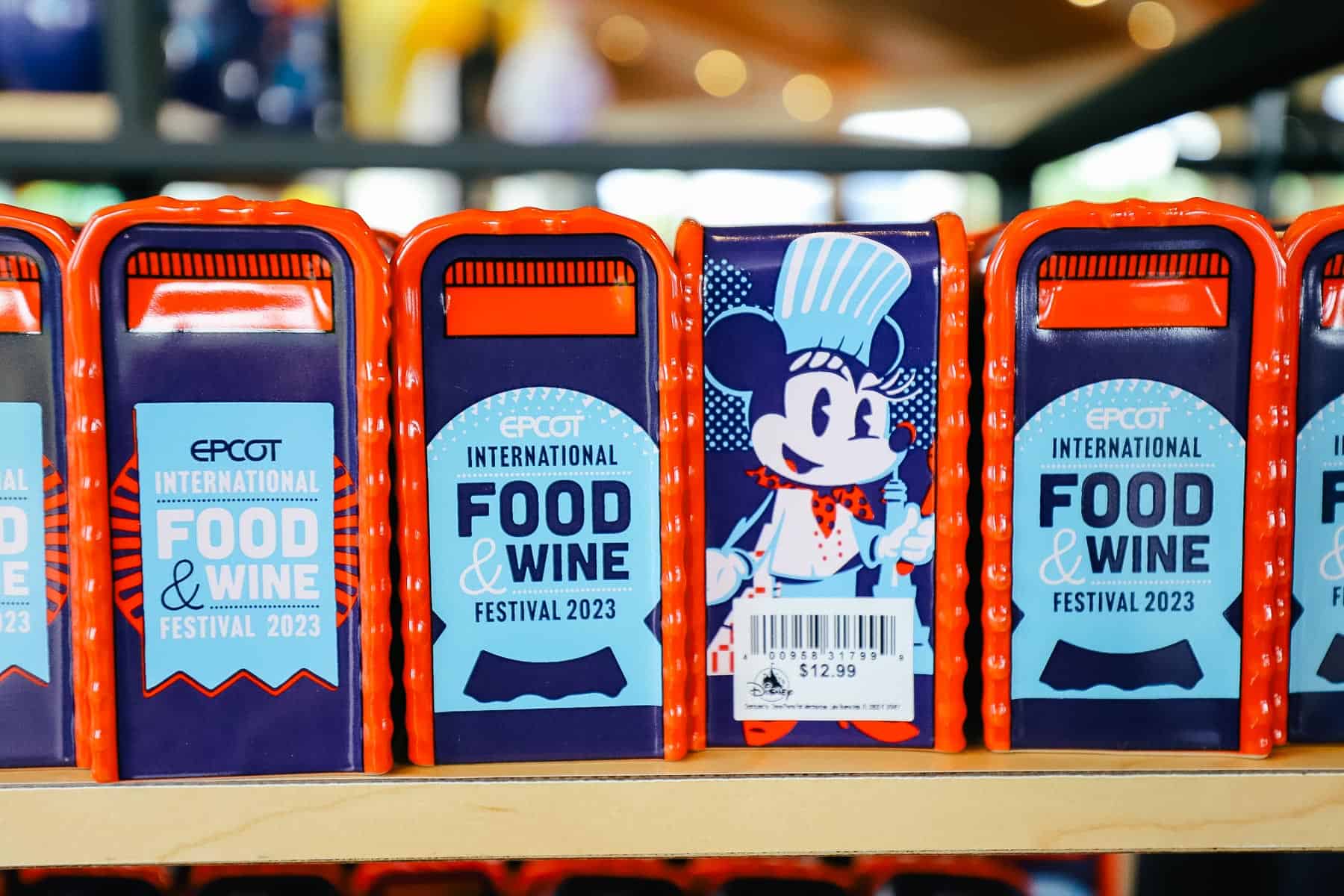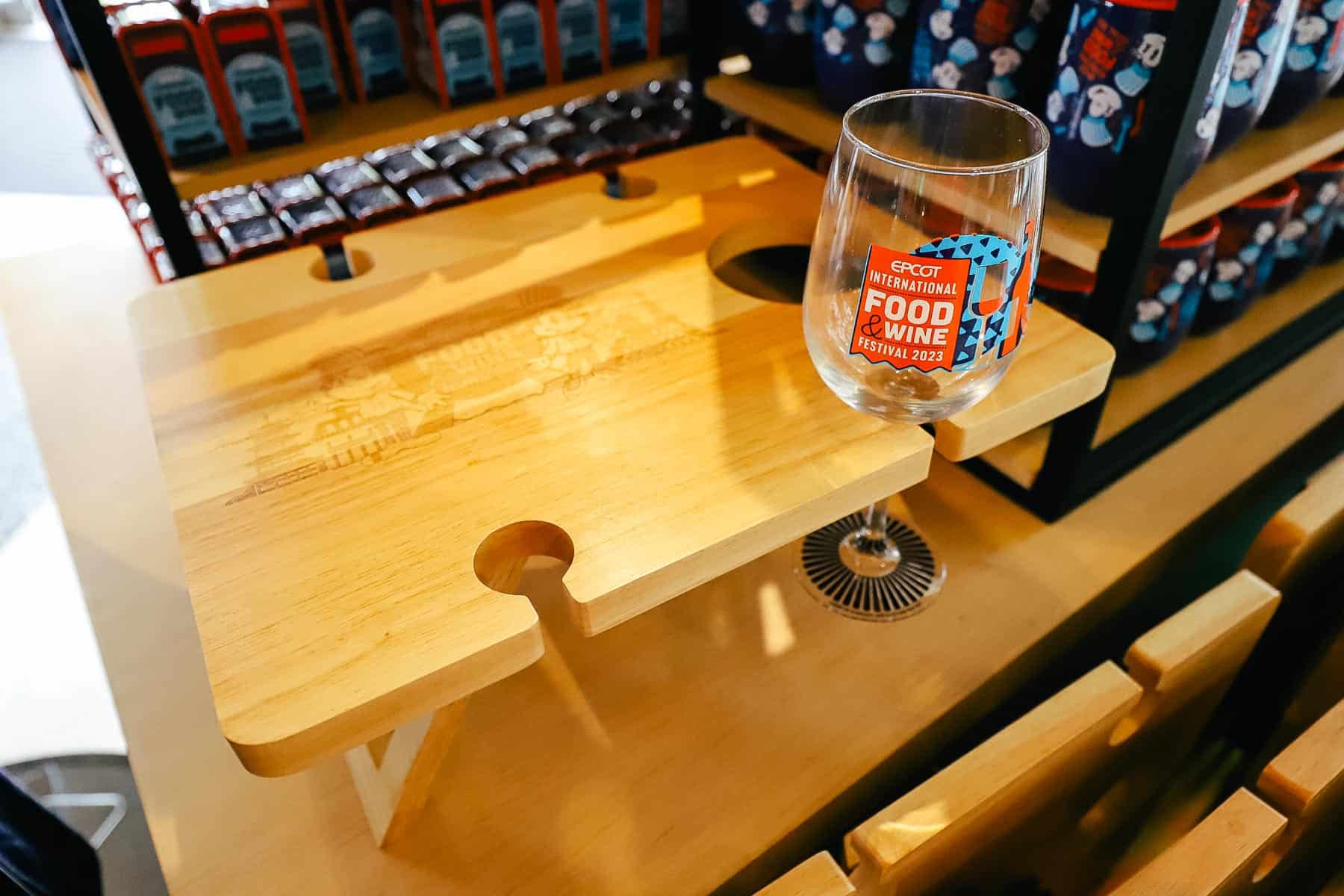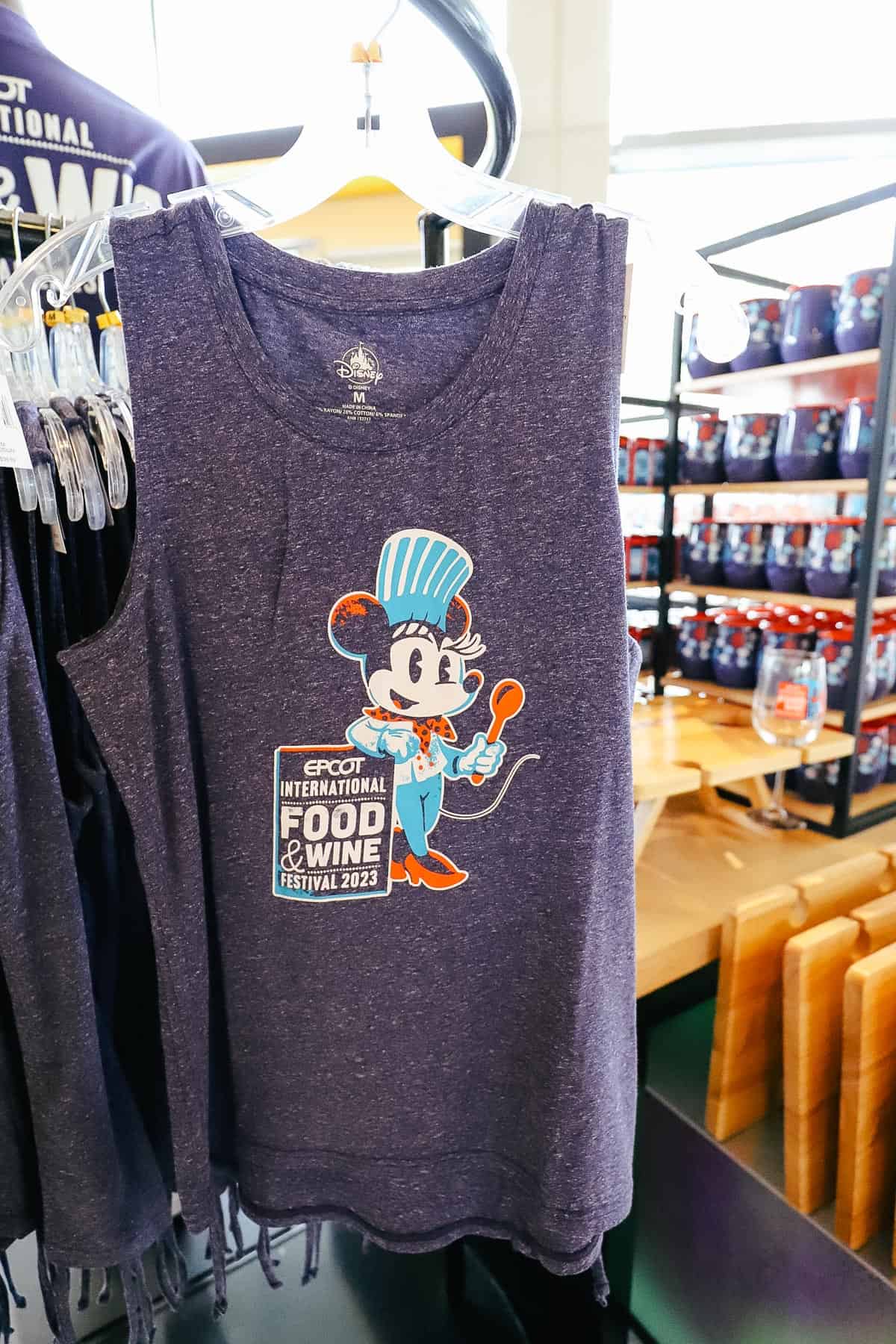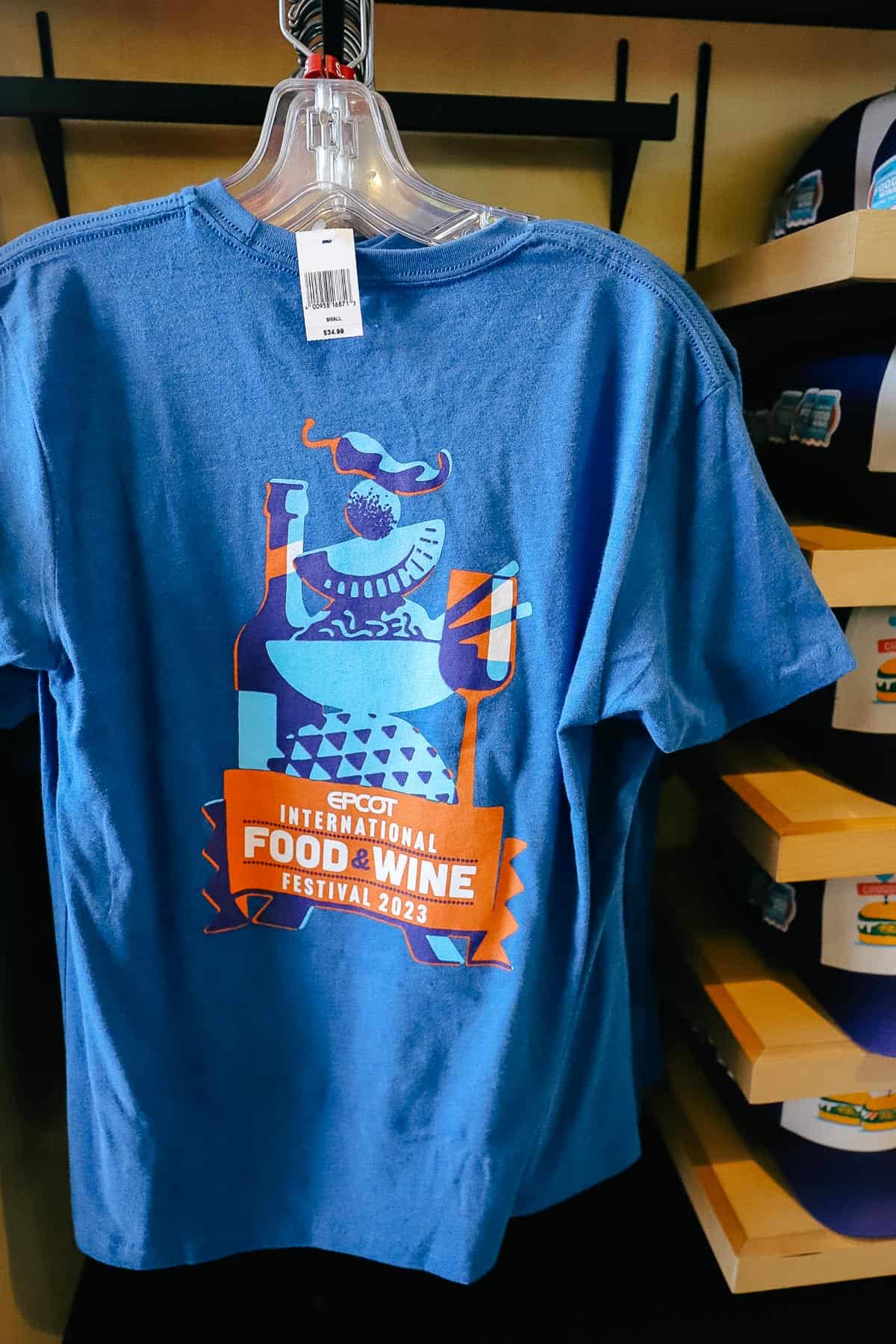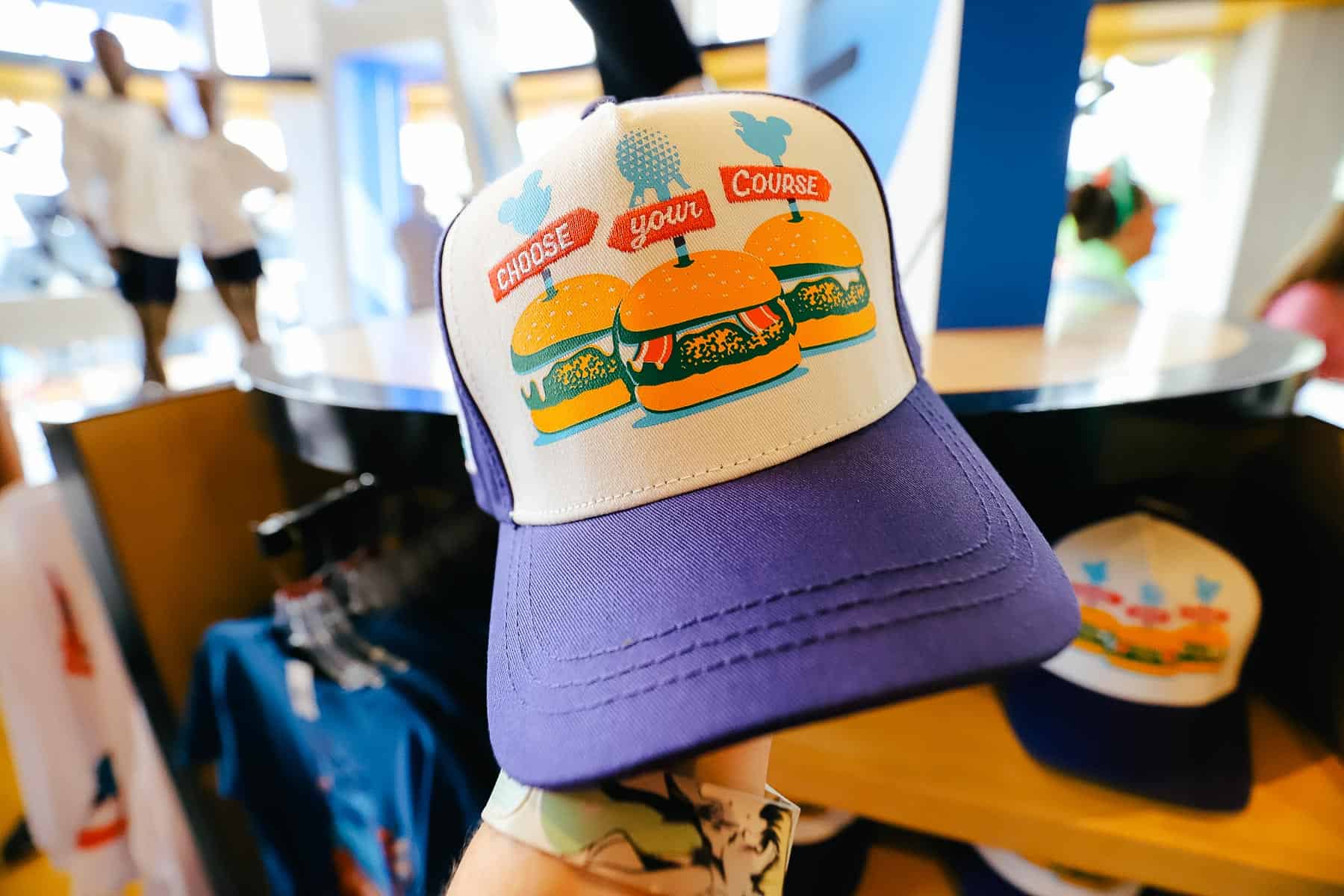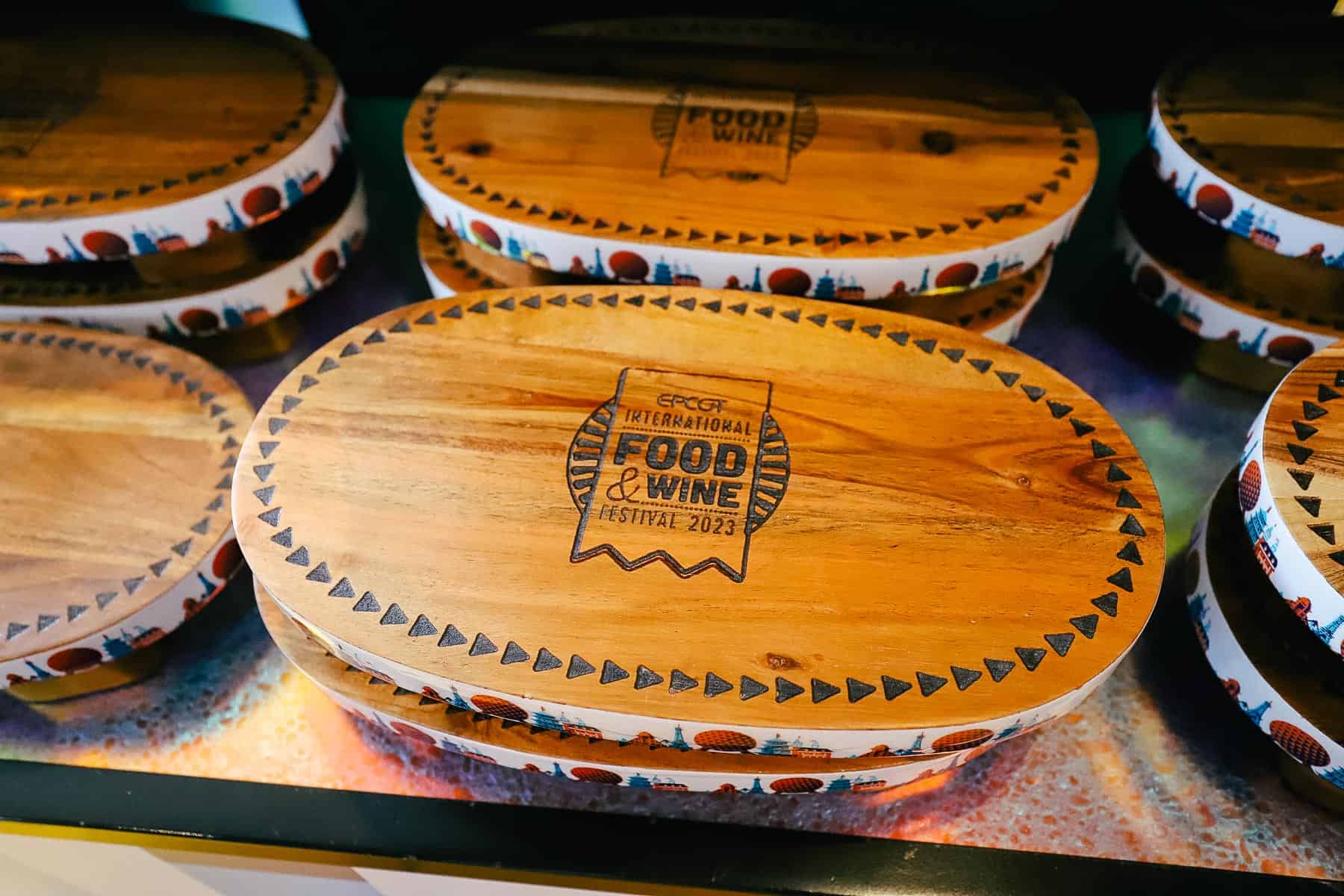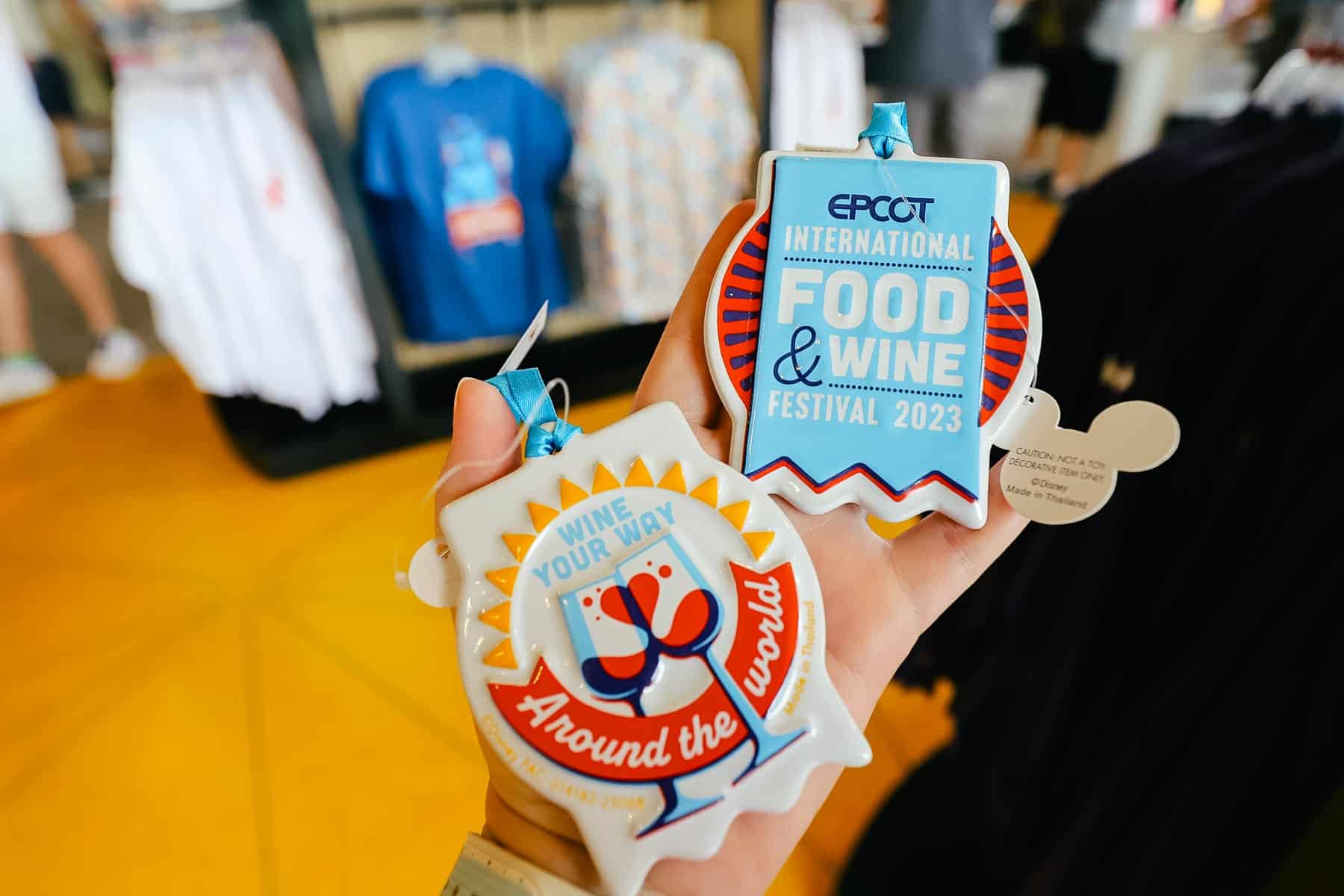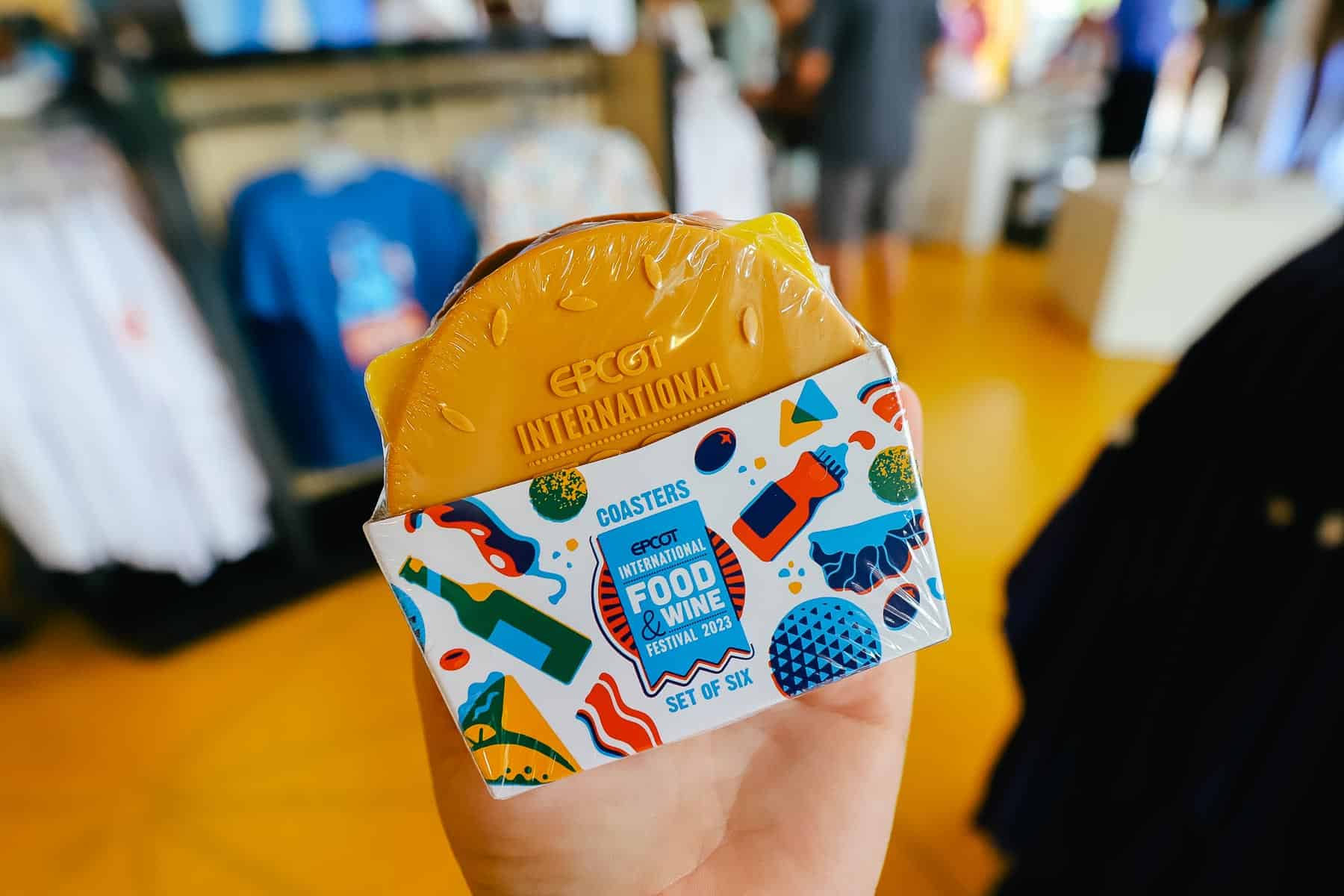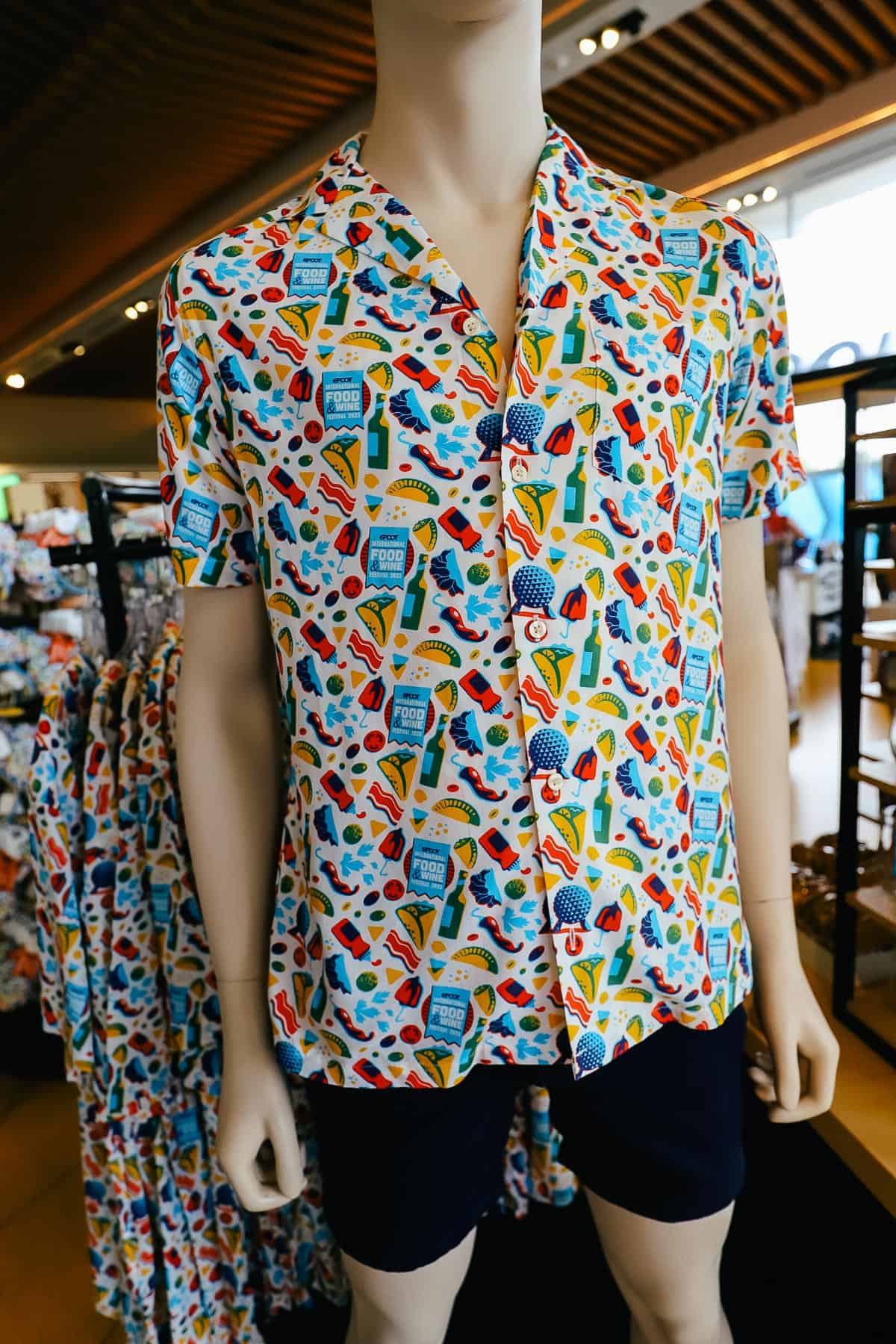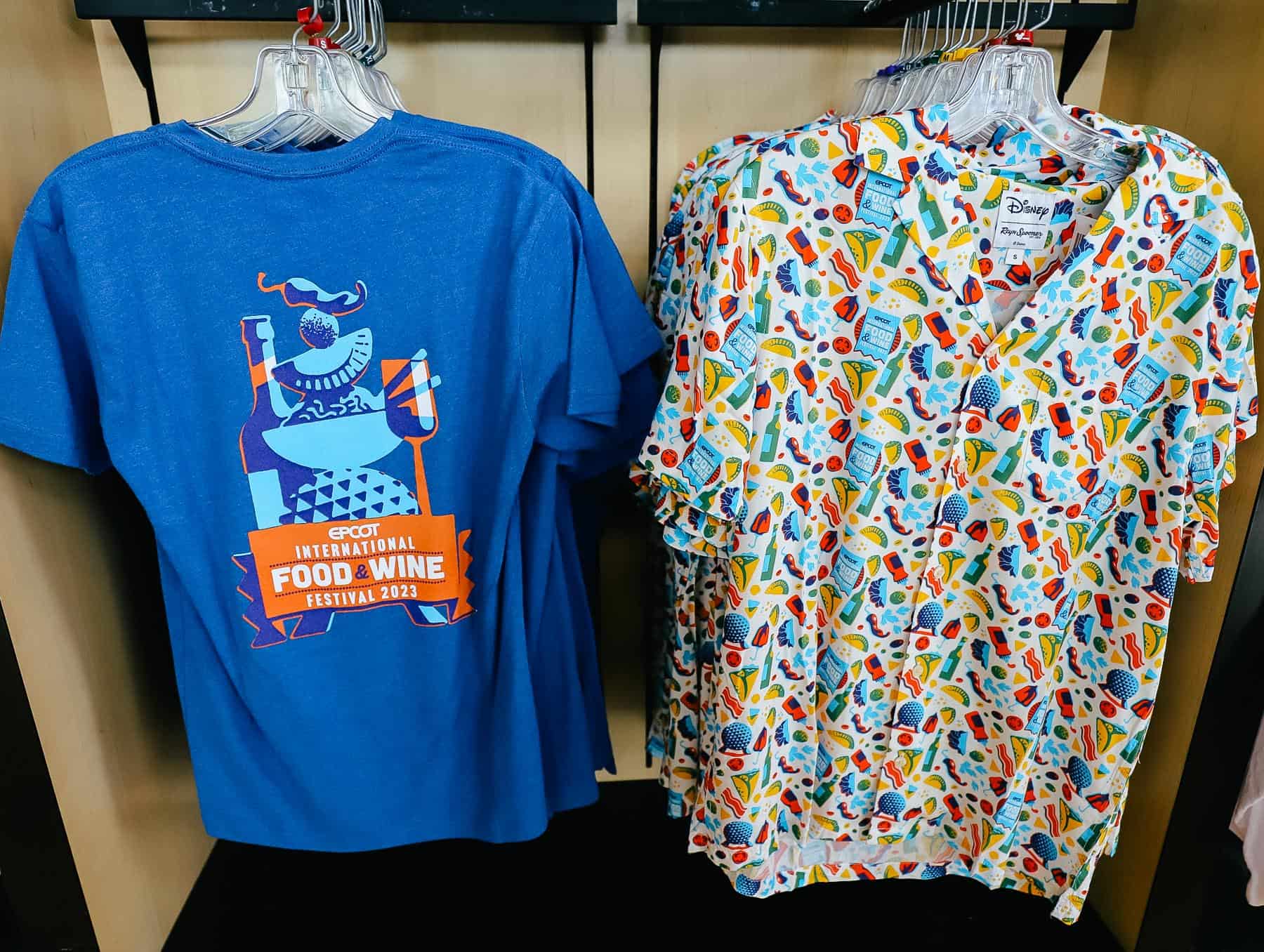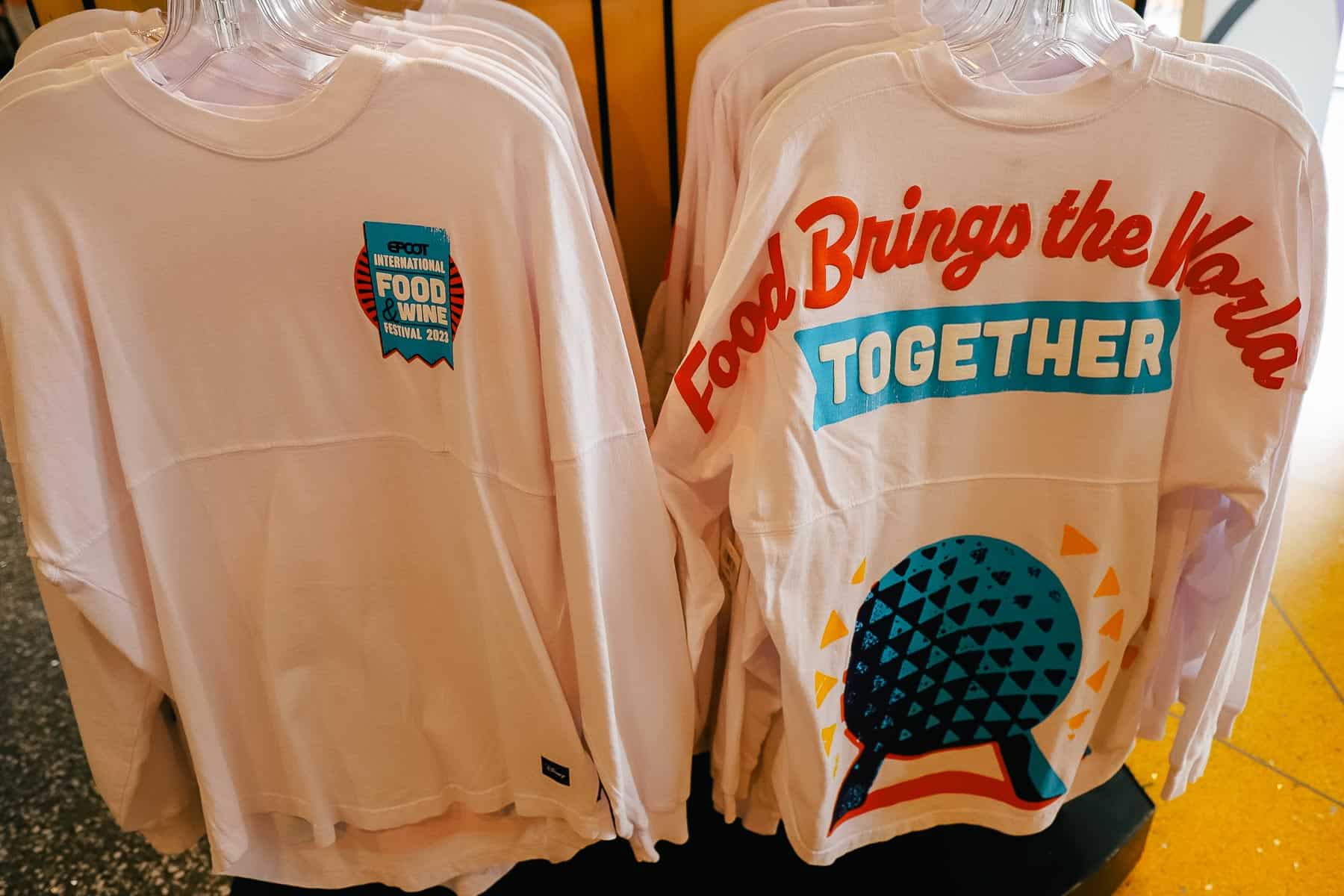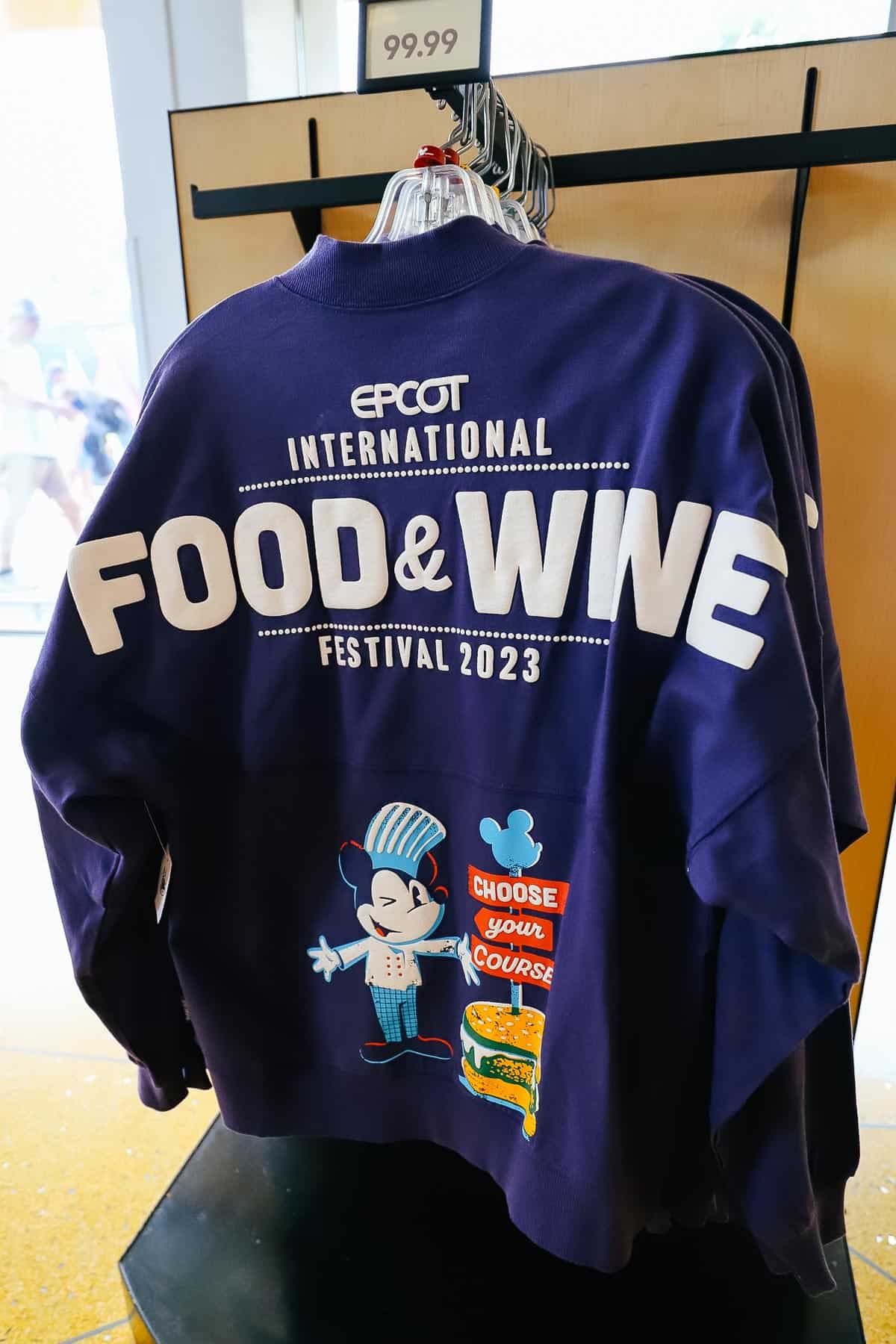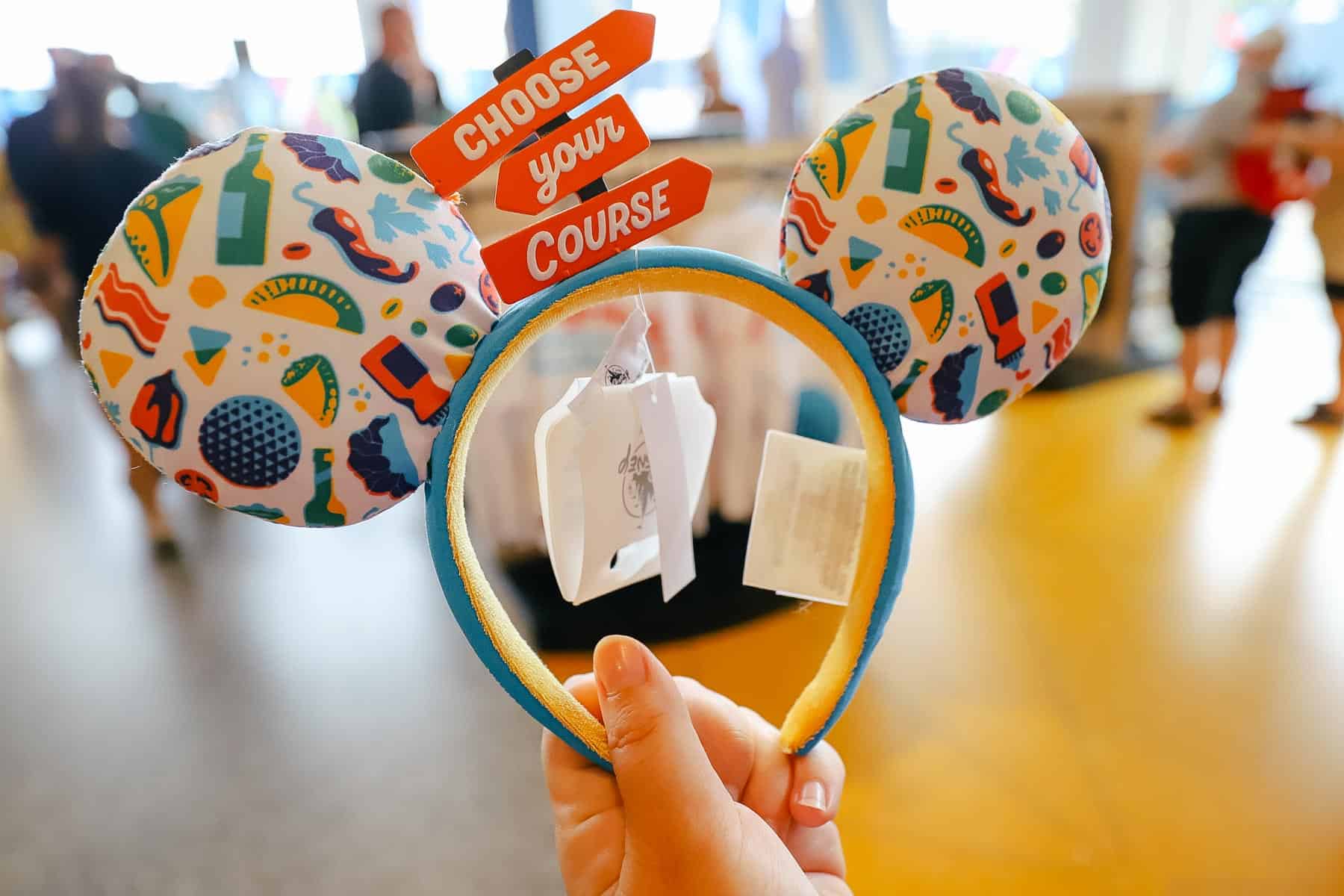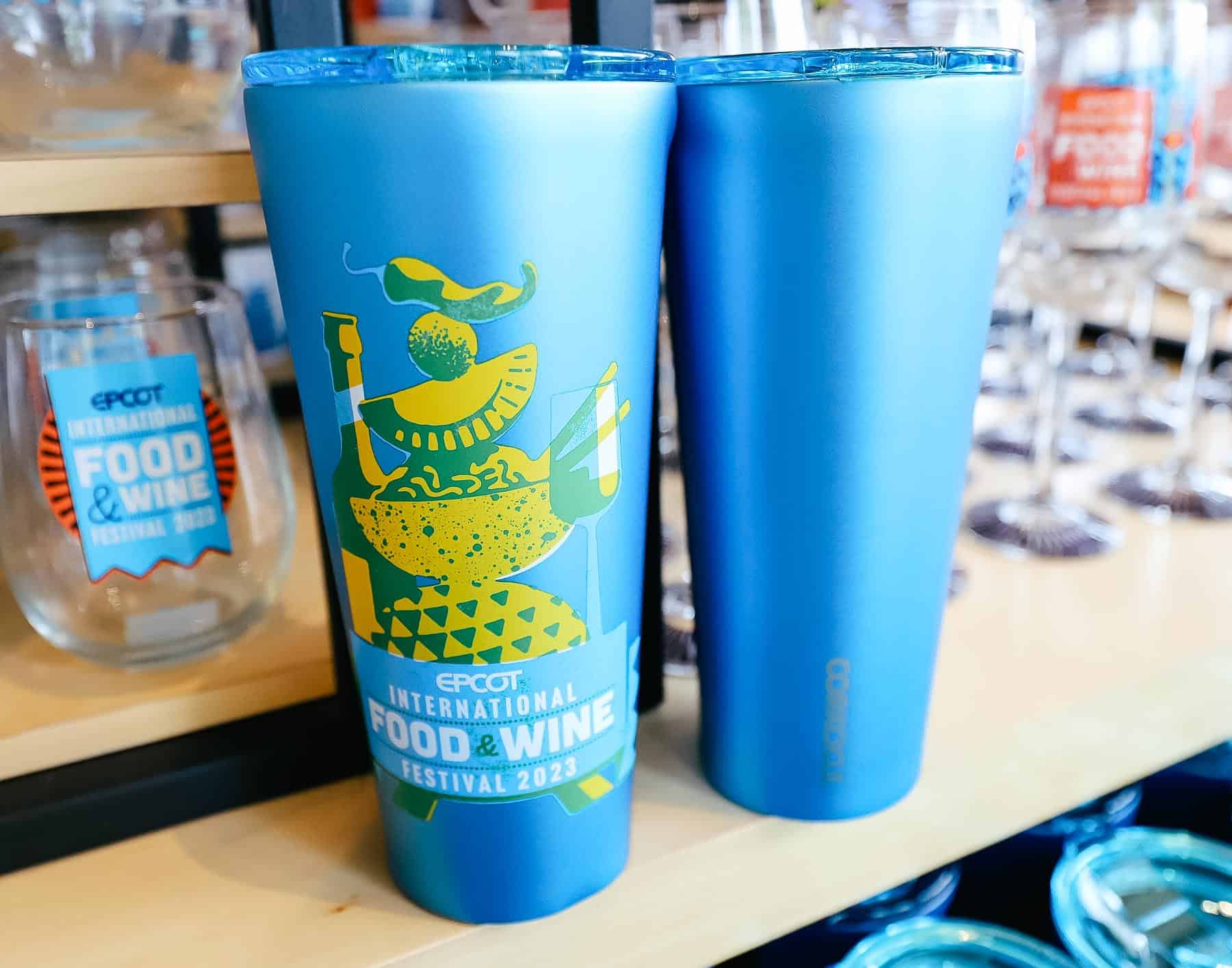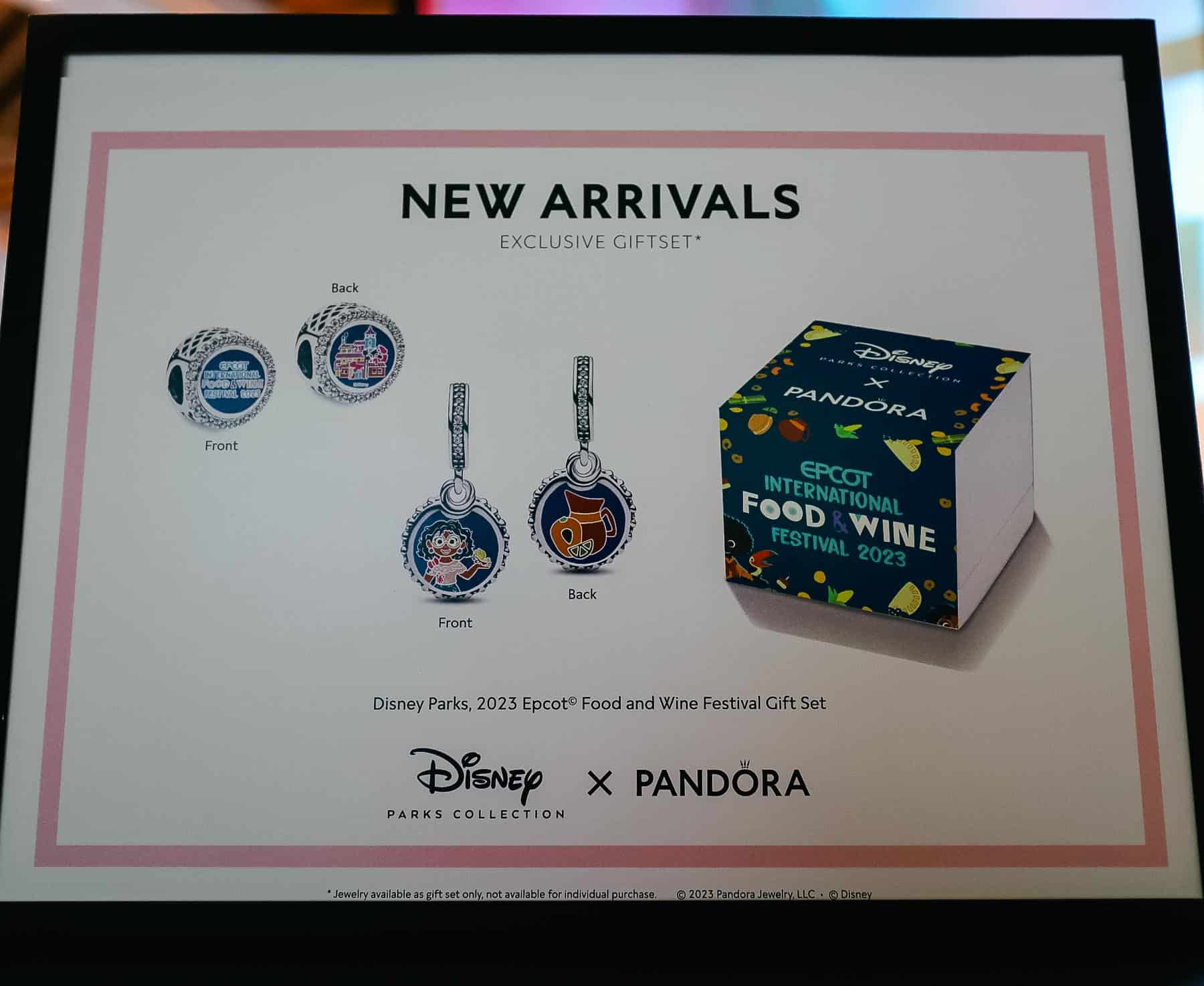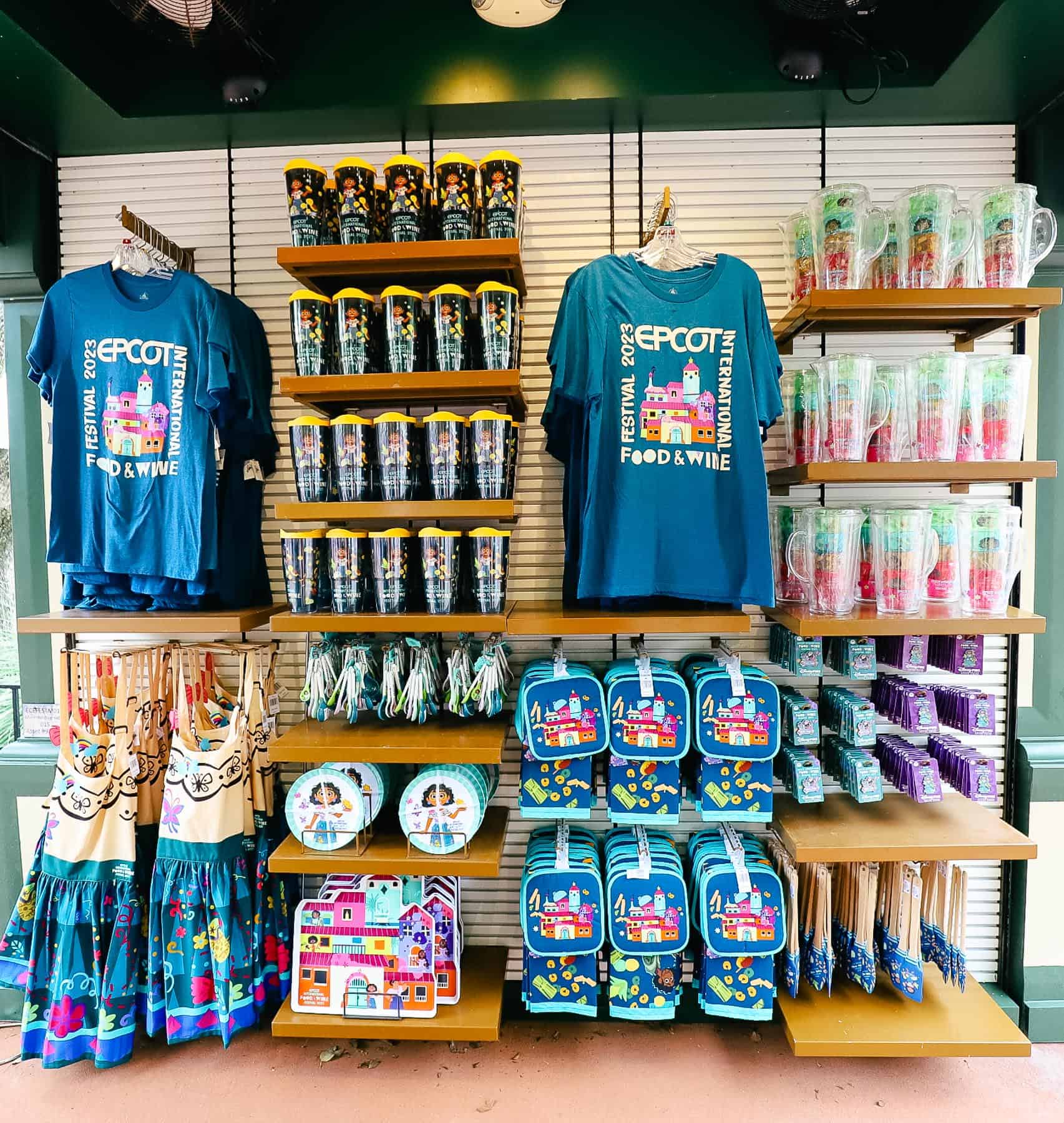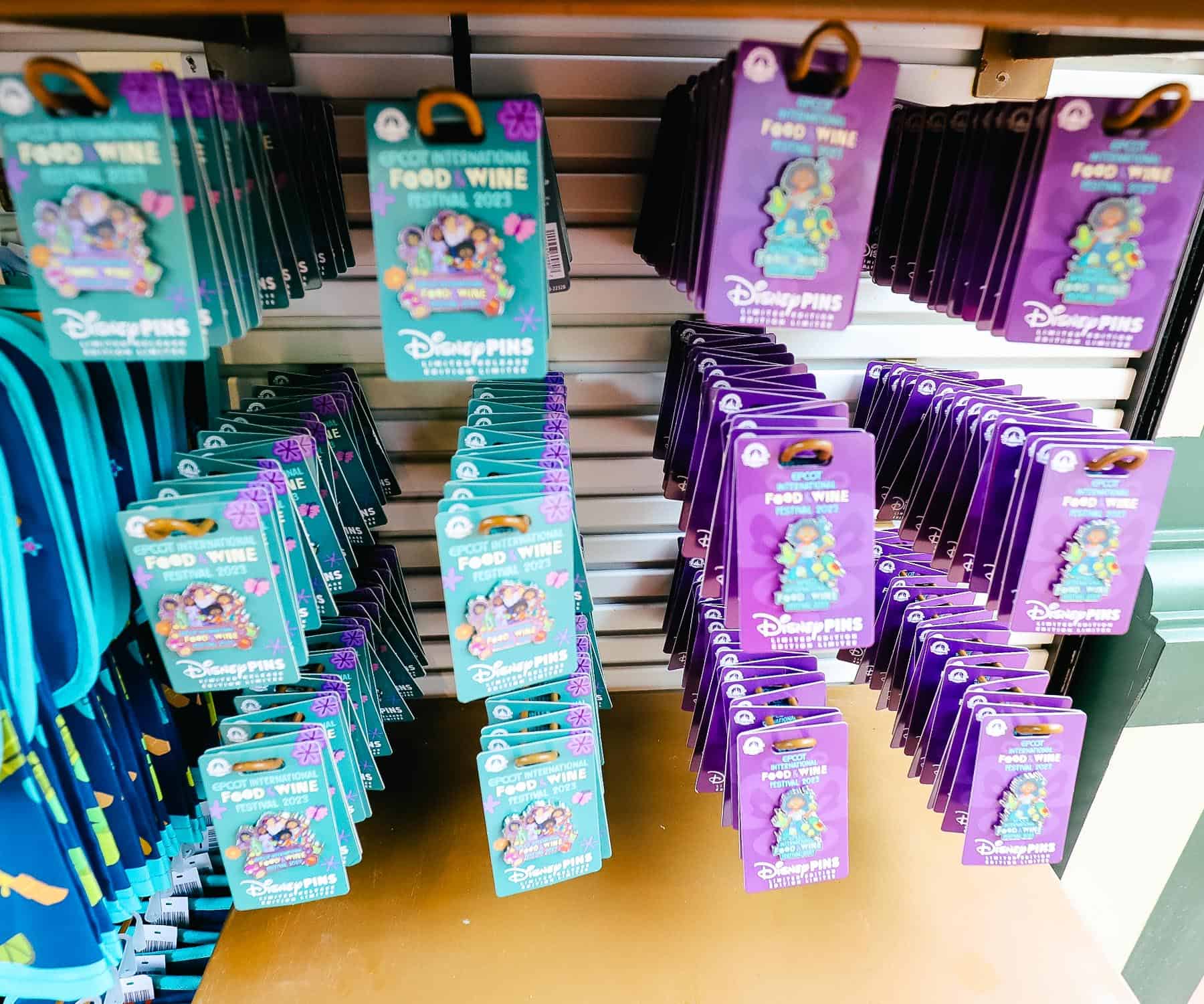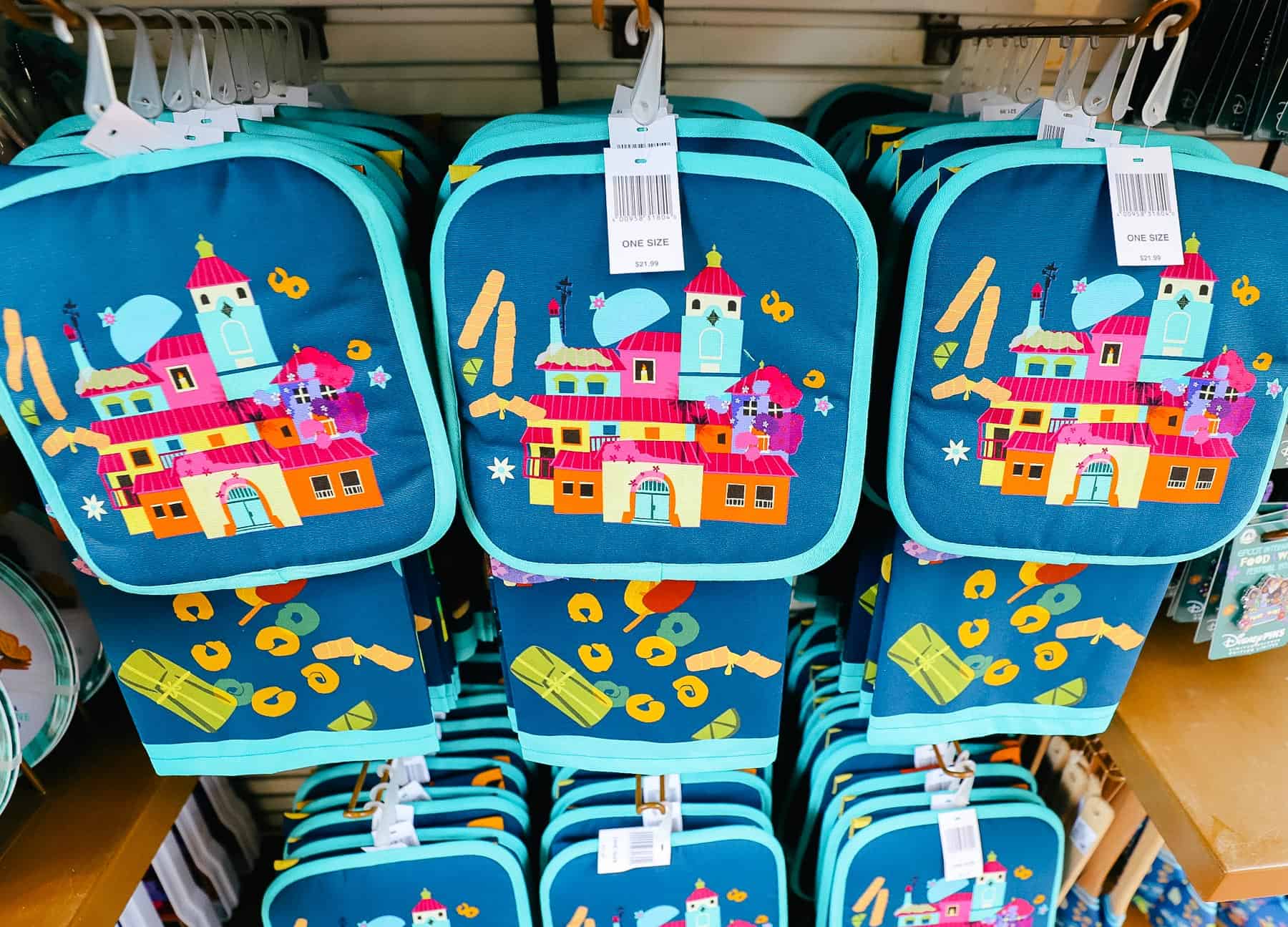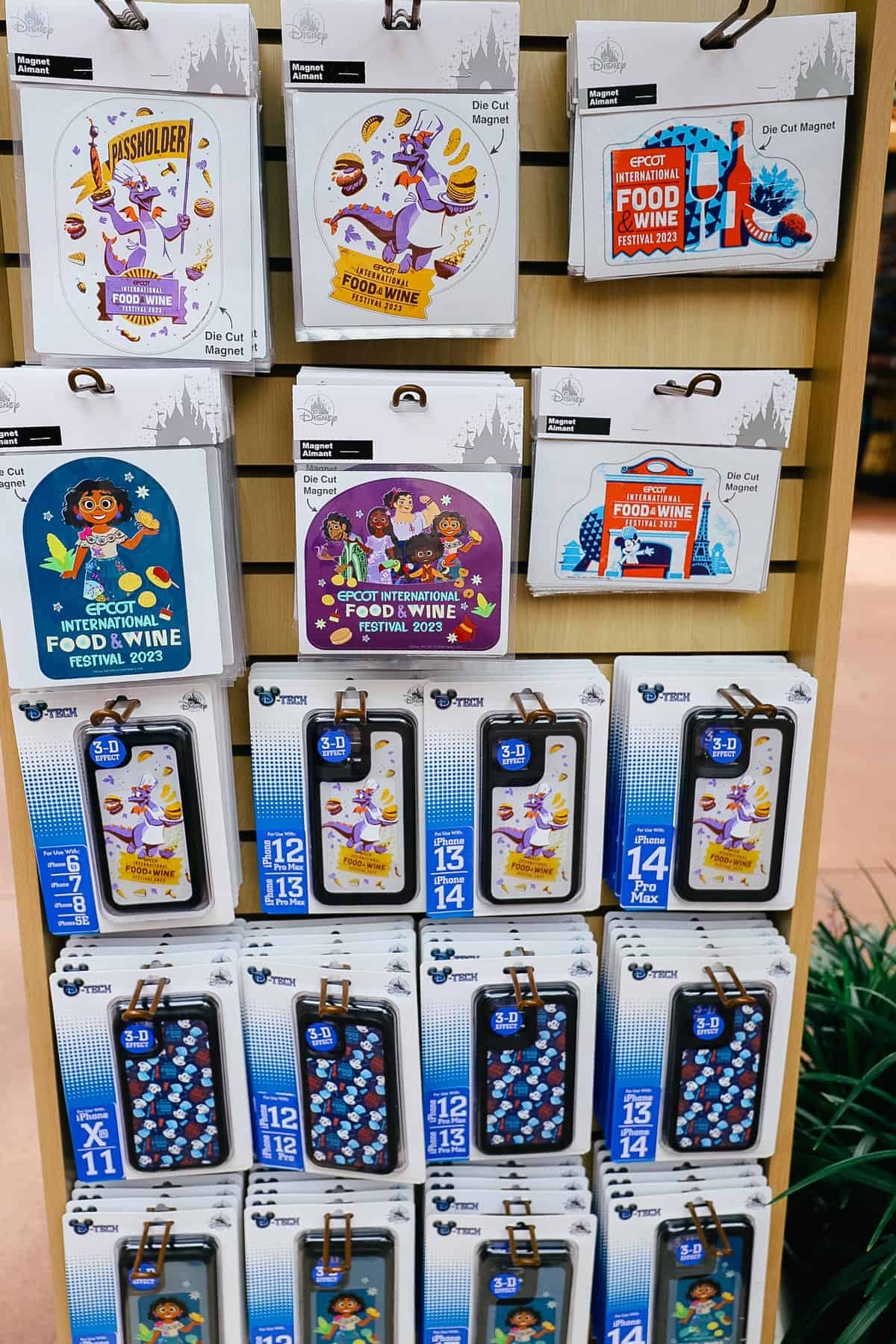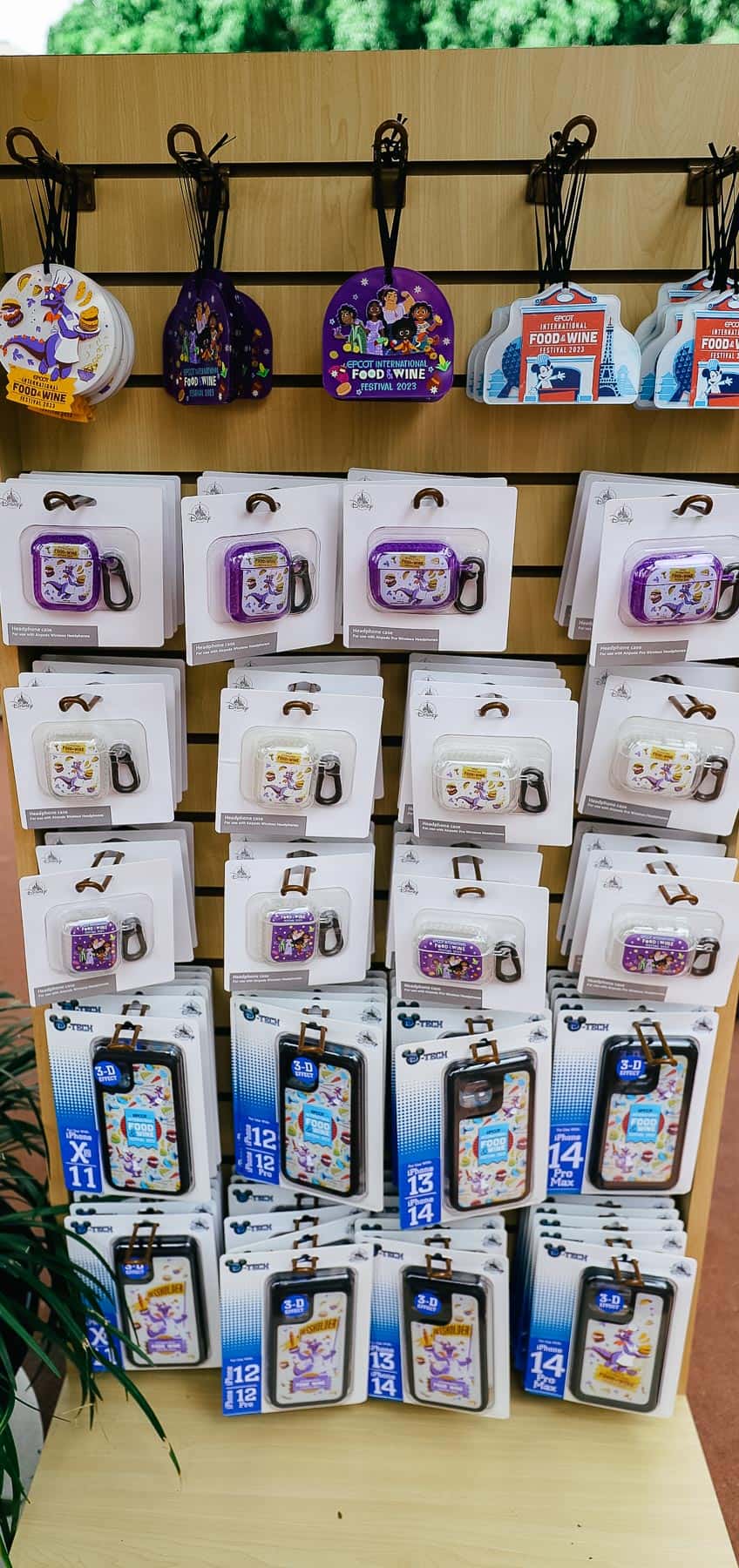 #4 Participate in Emile's Fromage Montage
While at the Epcot International Food and Wine Festival, you'll want to pick up a Festival Passport. It contains a list of each booth with menu items and other details we've shared in our to-do list.
Festival Passports are available at most booths and near the park's entrances. You'll find a list of participating locations to complete Emile's Fromage Montage.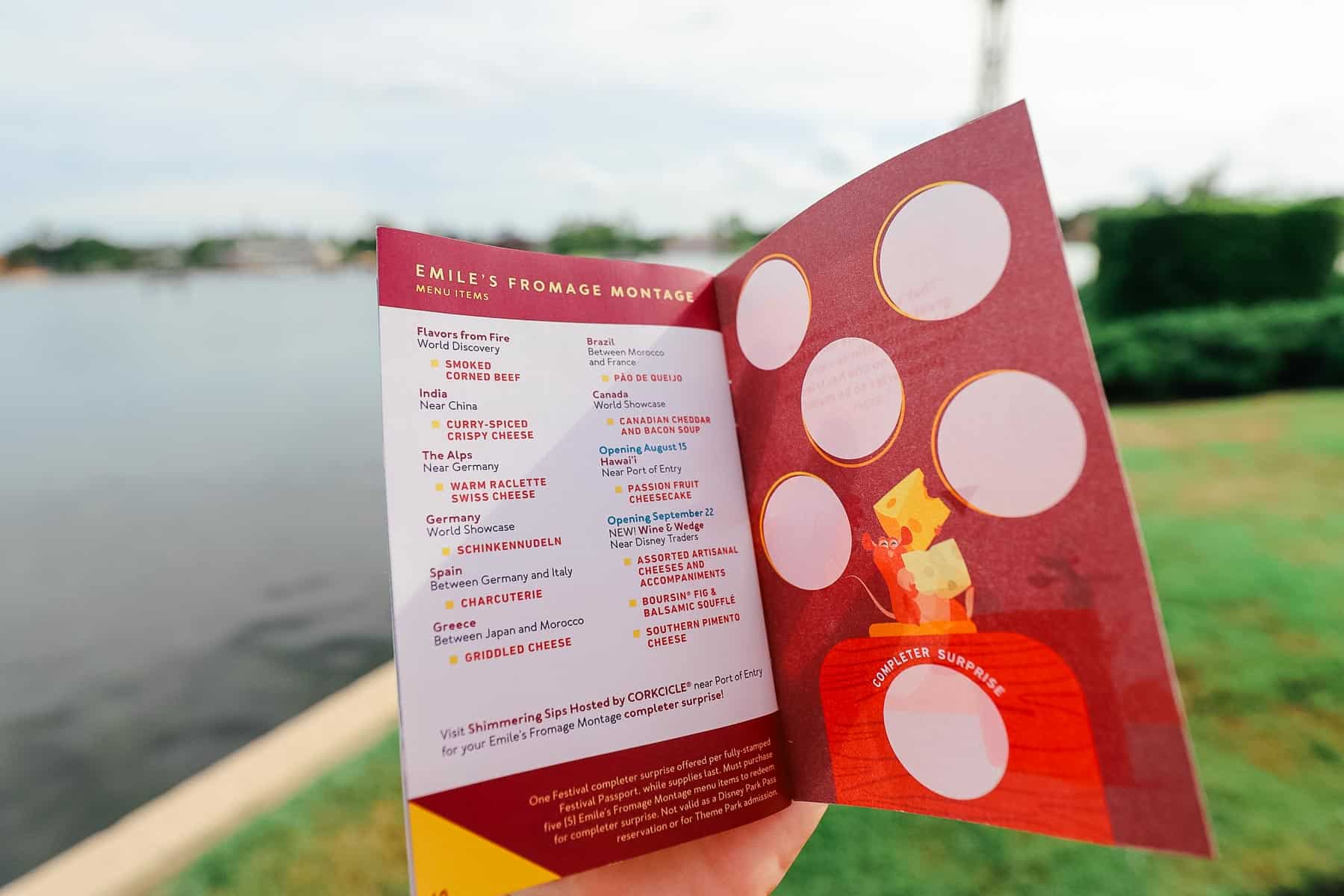 You're eligible for a surprise if you eat at least five items on the list. Guests can take their completed passports to Shimmering Sips and pick up a free dessert. This year's treat is a strawberry-cheesecake soft serve.
When you purchase an item on the list, don't forget to have it stamped by the cast member!

#5 Do a Scavenger Hunt
Remy's Ratatouille Hide and Squeak returns this year. Scavenger hunts are available at select festival merchandise locations.
You'll use the scavenger hunt throughout your day to locate mini statues of Remy from Ratatouille in various areas of Epcot. After completing the hunt, you can return to one of the merchandise locations for a prize.
These insulated bags are the prizes for this year's scavenger hunt.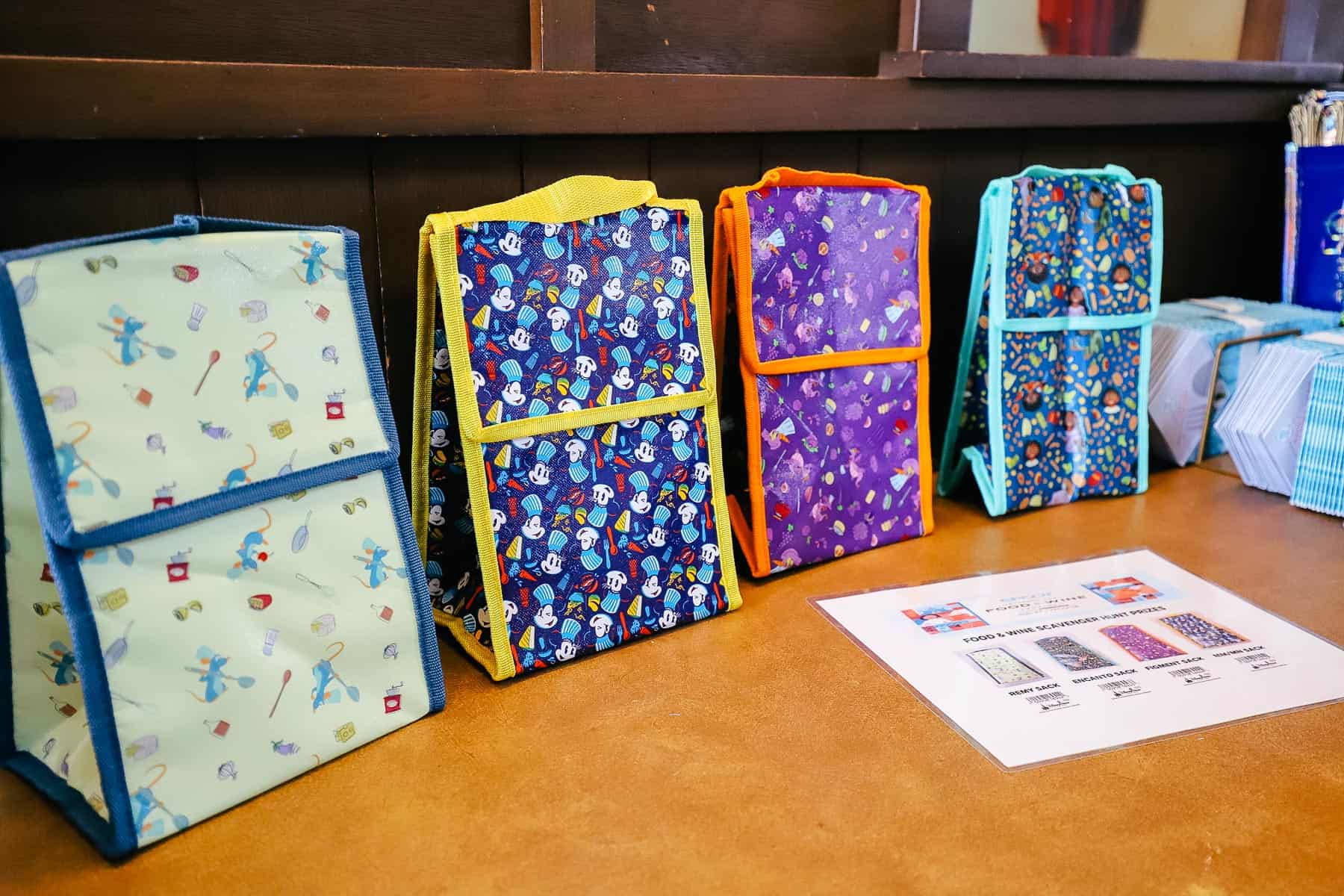 *We usually get our prize at the time of purchase. If you want to do the same, ask the cast member, and they'll stamp your map showing you've received the item. That way, if you don't finish, you'll already have your prize and won't have to make another stop.
An additional scavenger hunt, Pluto's Pumpkin Pursuit, will be available from September 29th through October 31st.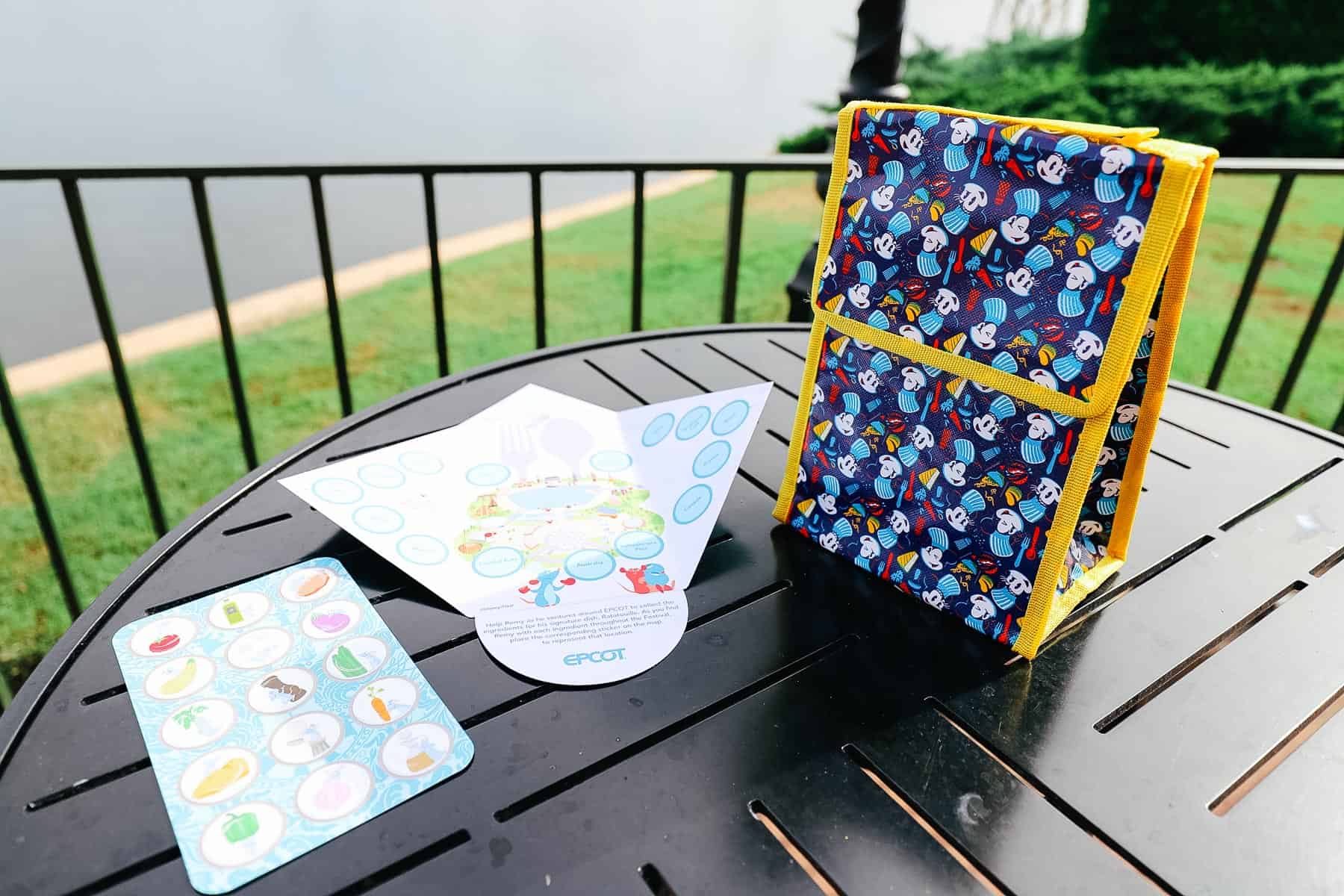 Special Character Sightings
Often, we've seen several characters dressed in their best Food and Wine outfits at the Festival. As of late, Daisy Duck has been meeting near the International Gateway in her chef costume. Times for her meet-and-greet are listed daily in the My Disney Experience app.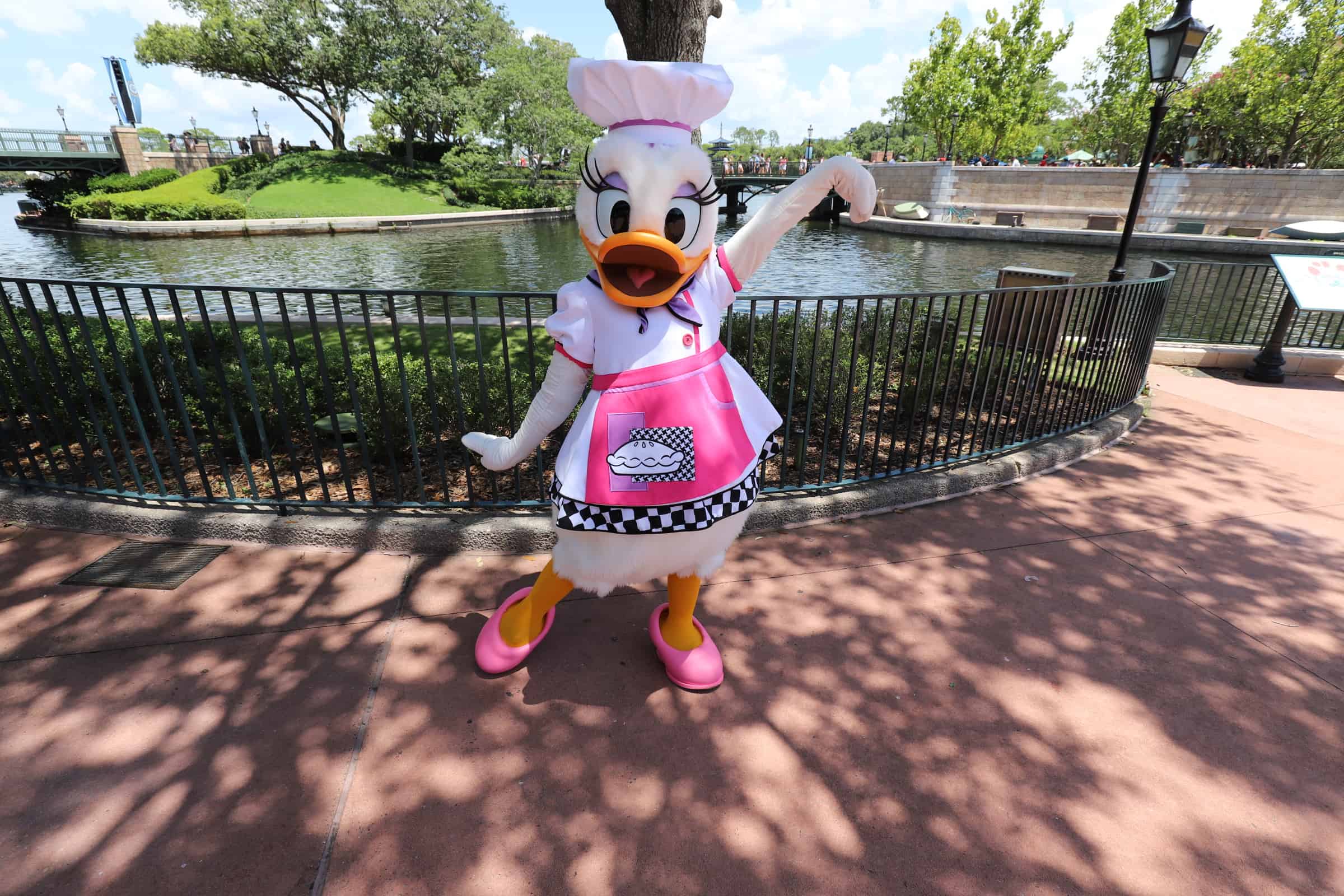 Final Thoughts
We hope you enjoyed this list of things to do at the 2023 Epcot International Food and Wine Festival. If you've visited Walt Disney World before, it's often fun to try new things that maybe you haven't done in the past.
Lastly, if you plan on spending a good deal of time at Food and Wine, consider staying within walking distance. It's so nice to get to and from Epcot in a matter of minutes. Here are those resorts:
In the comments
Are you planning to attend the 2023 Epcot International Food and Wine Festival? Do any of the booths look appealing?