2021 Updates for Disney's Boardwalk
Anyone planning a trip to Disney's Boardwalk this year will want to be aware of a few updates. While nearly all of the Walt Disney World Resorts have reopened, a few places remain closed.
In this article, we'll look specifically at a few 2021 updates for Disney's Boardwalk Inn. You might be surprised to find out that a new ice cream shop opened at the Boardwalk earlier this year. In addition, the pool has drastically changed, and a popular sports bar has not reopened.
This article was updated on February 23, 2022. Flying Fish has now reopened, while ESPN Club remains permanently closed.
Related: Considerable Changes Coming to Disney's Boardwalk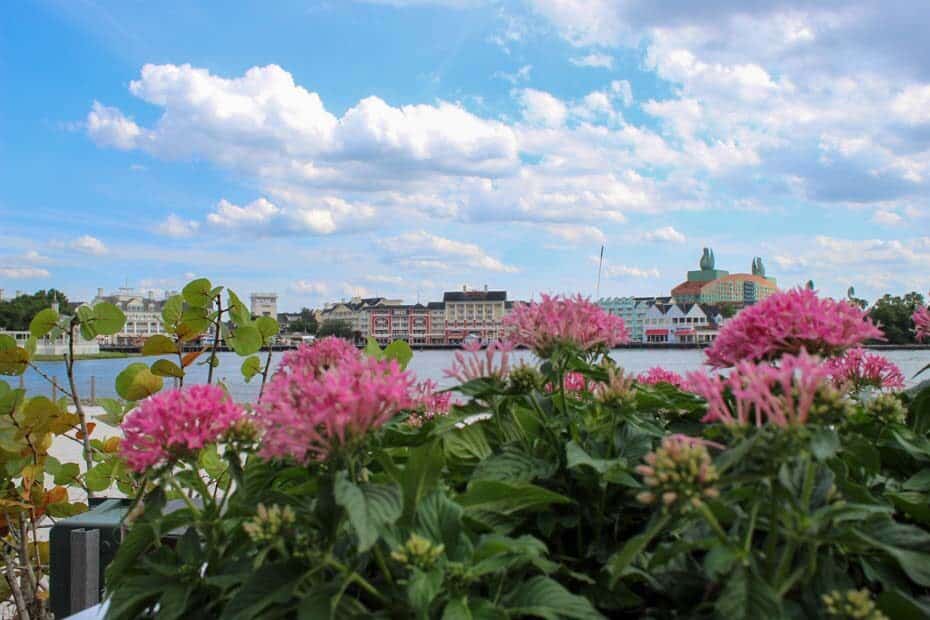 One positive change is that the Boardwalks Innkeeper's Club is now available. The Inn Keeper's Club is a concierge floor with a lounge available to guests of the club during the day.
We have a list of other club-level lounges opening at Disney World. Additionally, if you aren't familiar with this offering, there is a review of the club level at Disney's Beach Club. That article will bring you up to speed on what is included at a club-level stay at Walt Disney World.
Another Boardwalk update that comes as a bit of surprise to most is that the ESPN Club has not reopened. Not only has it not reopened, but many rumors are floating around the internet that it might close permanently.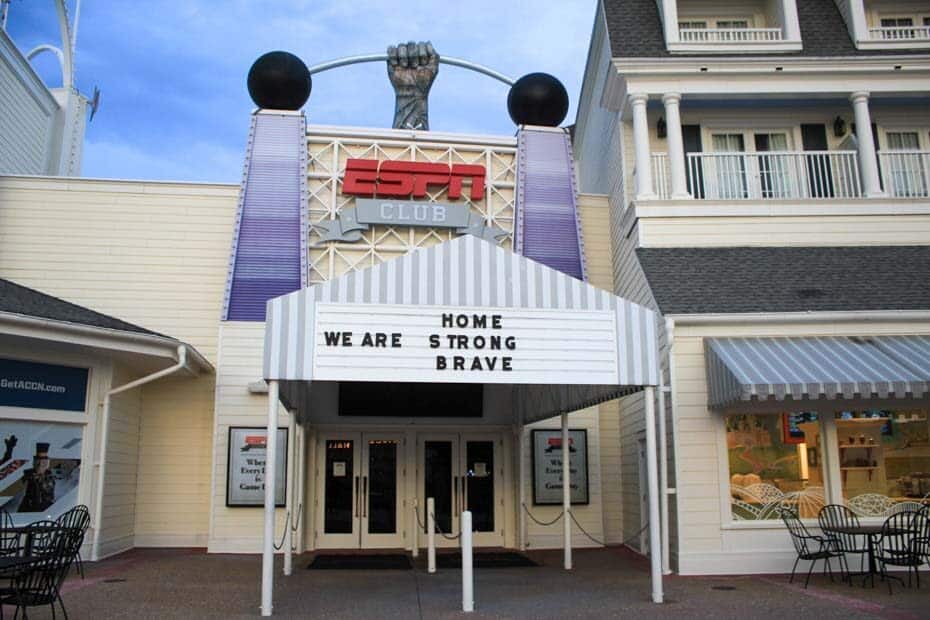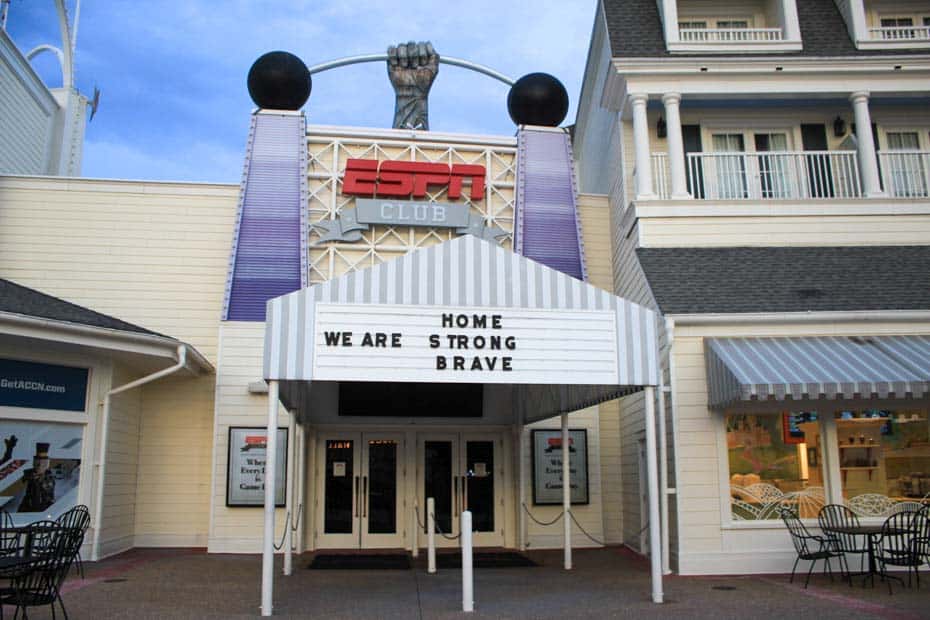 While I don't have any information about this rumor, it is a little disconcerting that ESPN Club remains closed through the popular football season. Only a few years back, I remember regularly walking along the Boardwalk on Saturday afternoons and seeing a line of guests waiting to get in the sports bar.
And if you've watched any college football games this season, you know the stadiums are packed. So it seems like, with the demand for travel on the rise combined with America's favorite sport's season, a place like the ESPN Bar would do well.
To me, ESPN Bar being closed makes about as much sense as the parking lot trams not operating at the theme parks. The fact that the parking lot trams are still not running is ridiculous, to say the very least.
Staying on the subject of closures, Flying Fish, one of Disney's most popular signature dining restaurants, has yet to reopen. And at this time, there is not even a hint of information as to when it will return to service.
For those planning a stay at the Boardwalk, you might consider Yachtsman Steakhouse over at the Yacht Club for fine dining. Additionally, there are several signature options nearby at Disney's Swan and Dolphin.
Related: Disney's Swan and Dolphin Restaurants
On a positive note, the Disney Parks Blog recently announced that many performers are returning to the theme parks and resorts in the next few months. The announcement included this excerpt, "Performers will also soon be captivating guests strolling along the waterfront at Disney's Boardwalk Resort." That article is available here.
It is exciting to see live performers return to the Walt Disney World Resort as a whole. I don't know about you, but I believe these types of entertainers add so much positivity to the overall atmosphere at Disney.
Speaking along the same lines as entertainers, Trattoria al Forno is available for both breakfast and dinner. However, there are no characters at breakfast. Unfortunately, many of the character dining meals remain characterless.
Updates are available here on every character meal at Disney World. My top recommendation for character dining is the Breakfast a la Art at Topolino's Terrace located at Disney's Riviera Resort. You can easily take the Skyliner near the Boardwalk over to the Riviera for breakfast.
Lastly, on the dining front, a new ice cream shop is now available at Disney's Boardwalk Inn. Boardwalk Ice Cream opened earlier this year, replacing the former Ample Hills Creamery. It sits along the walkway near the Boardwalk Bakery.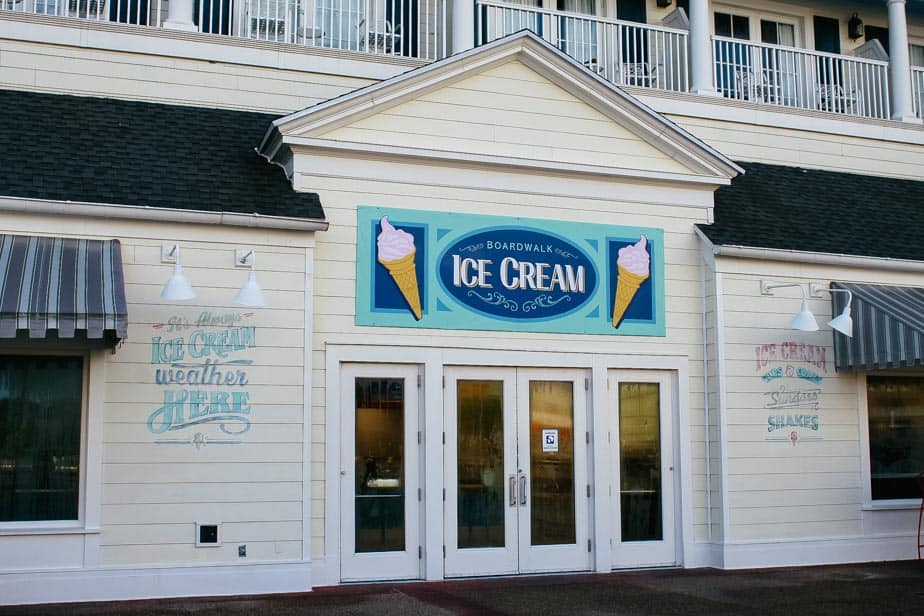 The new ice cream shop has offerings similar to the kind of selections you would find over at Beaches and Cream. Some of the names of the treats include the Surf's Up Sundae, the Shoreside Sundae, and the Bayside Brownie a la Mode. I haven't tried this one out yet, but everything sounds good.
Finally, I wanted to mention one other 2021 update for the Boardwalk that we discussed a few months ago. The new Mickey and Friends Keister Coaster slide replaced the former clown slide. In case you missed that update, here is a photo of how it all turned out.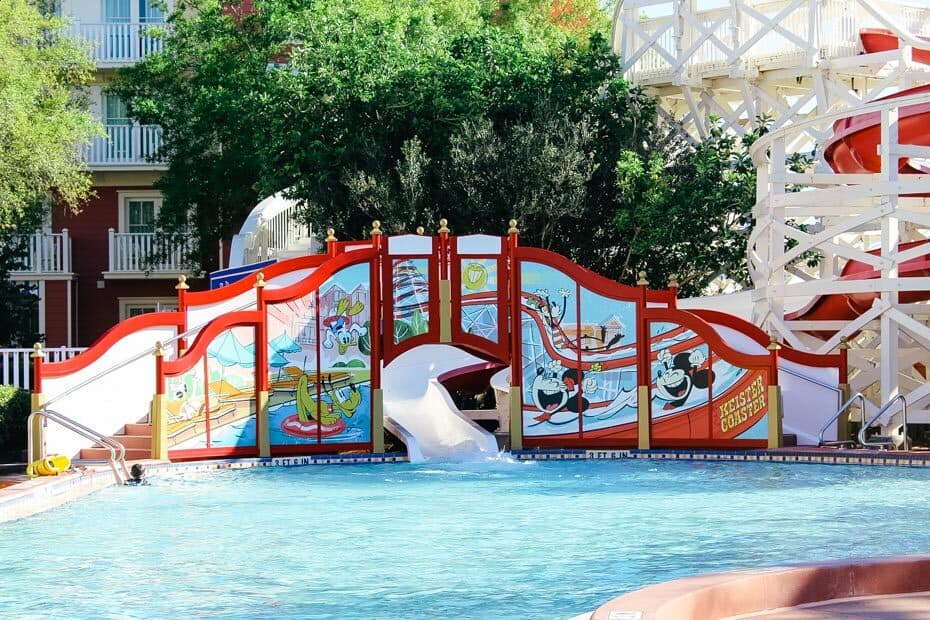 Related: The Pools at Disney's Boardwalk
Disney's Boardwalk has had quite a few updates between closures, openings, pools, and dining this past year. Here is a quick recap of what we discussed:
Boardwalk Innkeeper's club is now open.
ESPN Club remains closed.
Flying Fish remains closed. (Now Open)
The clown pool is out, Mickey and friends are in!
There's a new ice cream shop called Boardwalk Ice Cream.
Performers are returning to the Boardwalk in the evenings.
For more information on Disney's Boardwalk, all of our articles are available here. Or you might like these related reviews:
Are you planning a trip to Walt Disney World? Check with our friends at Firefly Travels for the latest special offers from Disney. They'll be sure to take good care of your Disney vacation planning.
What are your thoughts about these updates for Disney's Boardwalk? Leave a comment below and share your take.